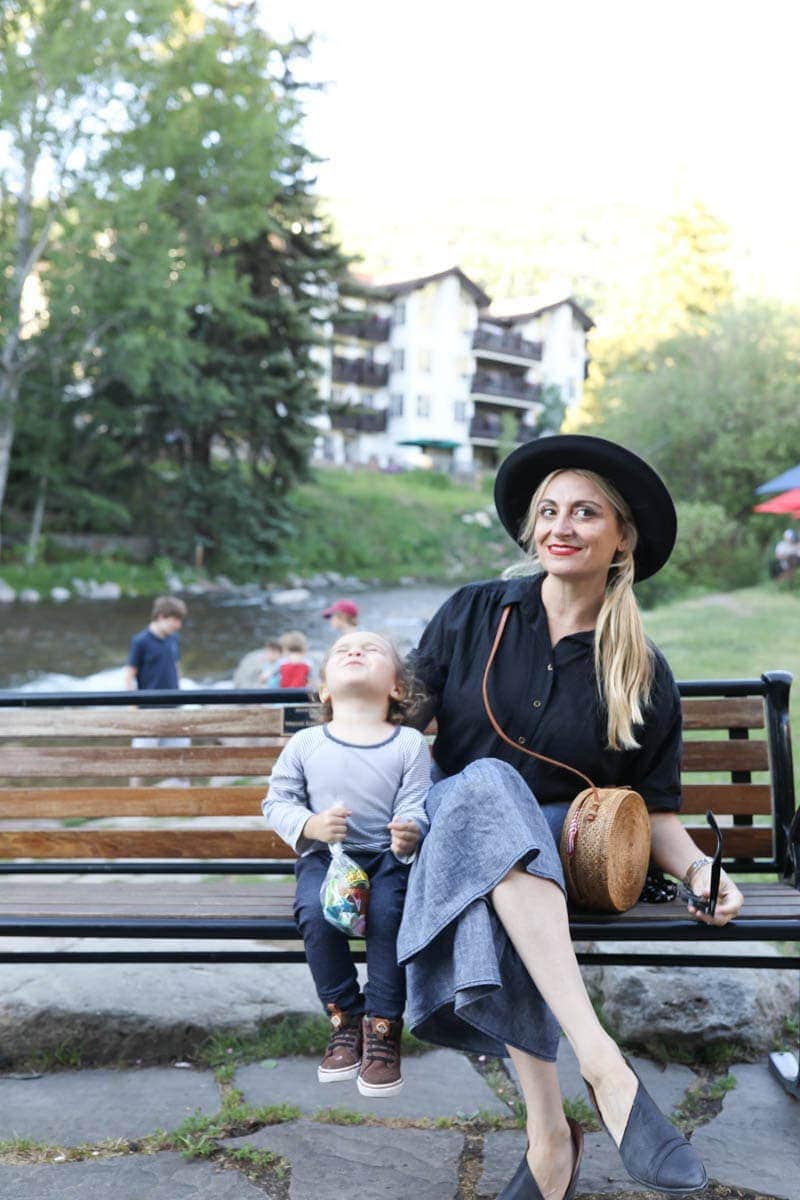 This Post Is Sponsored By My Brand Partner Manor Vail Lodge! As Always All Opinions Are My Own! Thank You For Supporting CityGirlGoneMom!
Contrary to popular belief, the great outdoors and I go way back. In my early twenties, I spent quite a few summers in upstate New York. Lake George, it was. And might I say, life on the lake was pretty sweet. Tom Petty on repeat, and wind blowing through my hair as I peered into the rearview mirror reflecting a five star all-terrain backdrop. This my friends, was the good life.
Over the years I have not only come to appreciate, but seek out settings with plush, natural surroundings. With miles and miles of tree-filled land to explore, Vail, Colorado has become a Schaffer family favorite. And as much as we love to explore new destinations, I can guarantee that you'll find us here, year after year. Immersing ourselves in this family friendly mountain town provides the best of outdoor adventures, complimented with phenomenal food, music, shopping and spectator sports. Among the breathtaking waterfalls, wildlife and mountain vistas you'd expect from a high end resort village, we've put our stamp on some Schaffer family favorites, and we're excited to share them with you.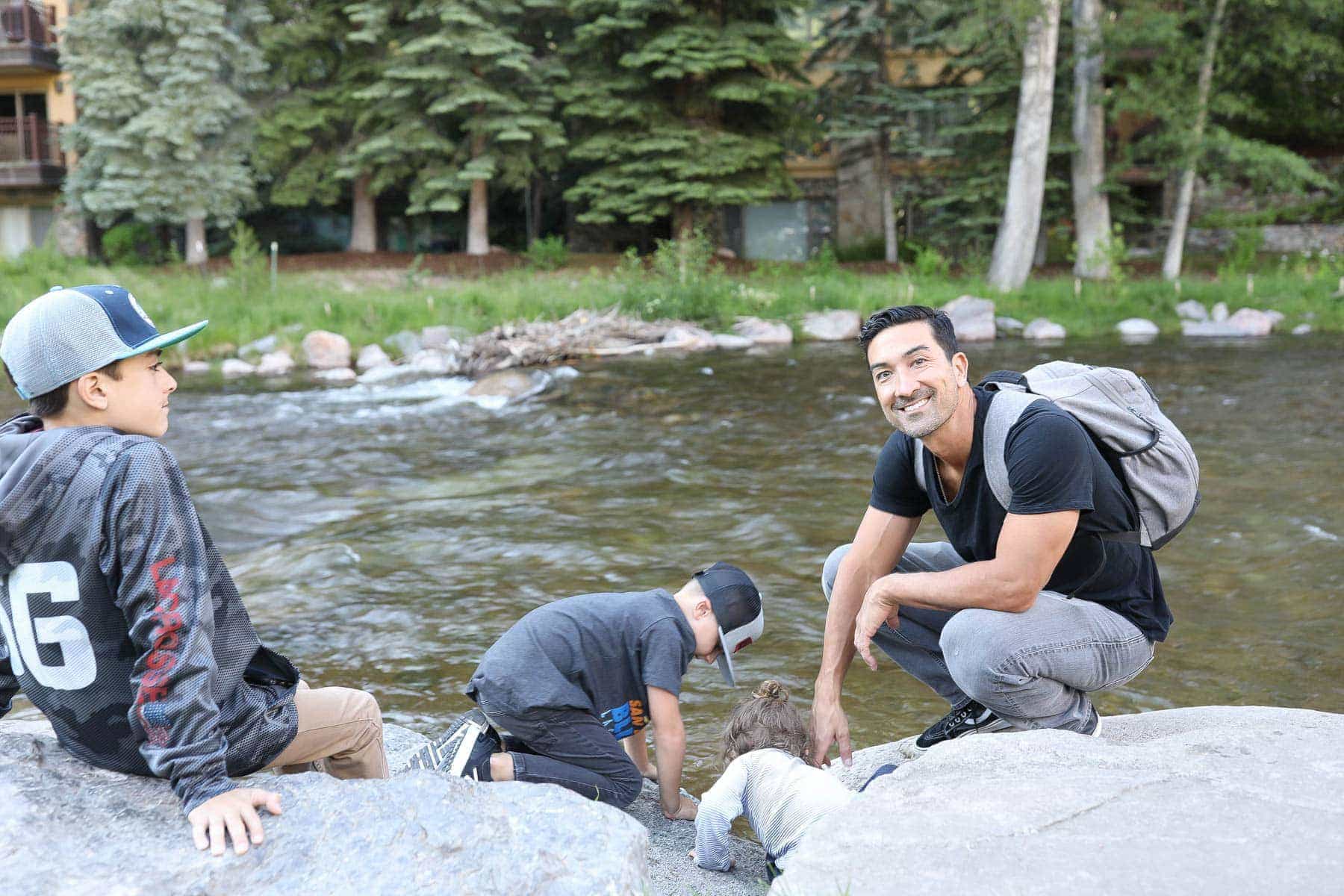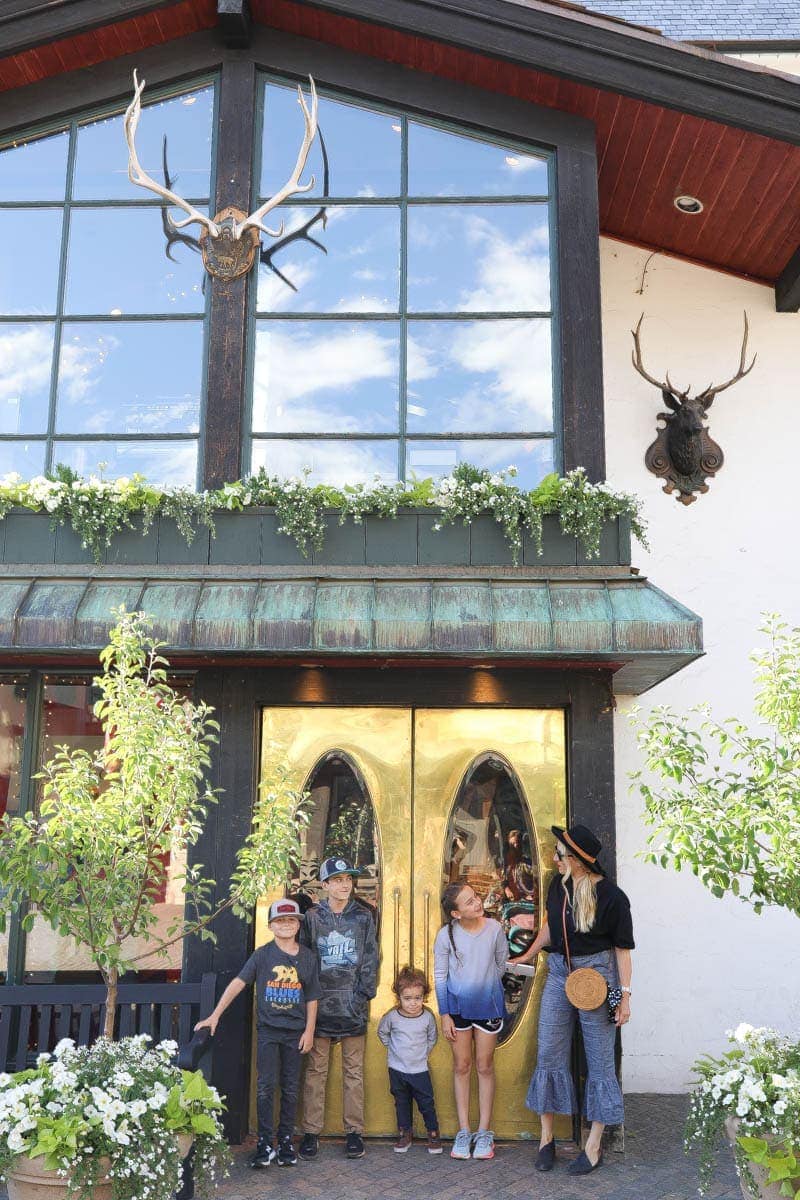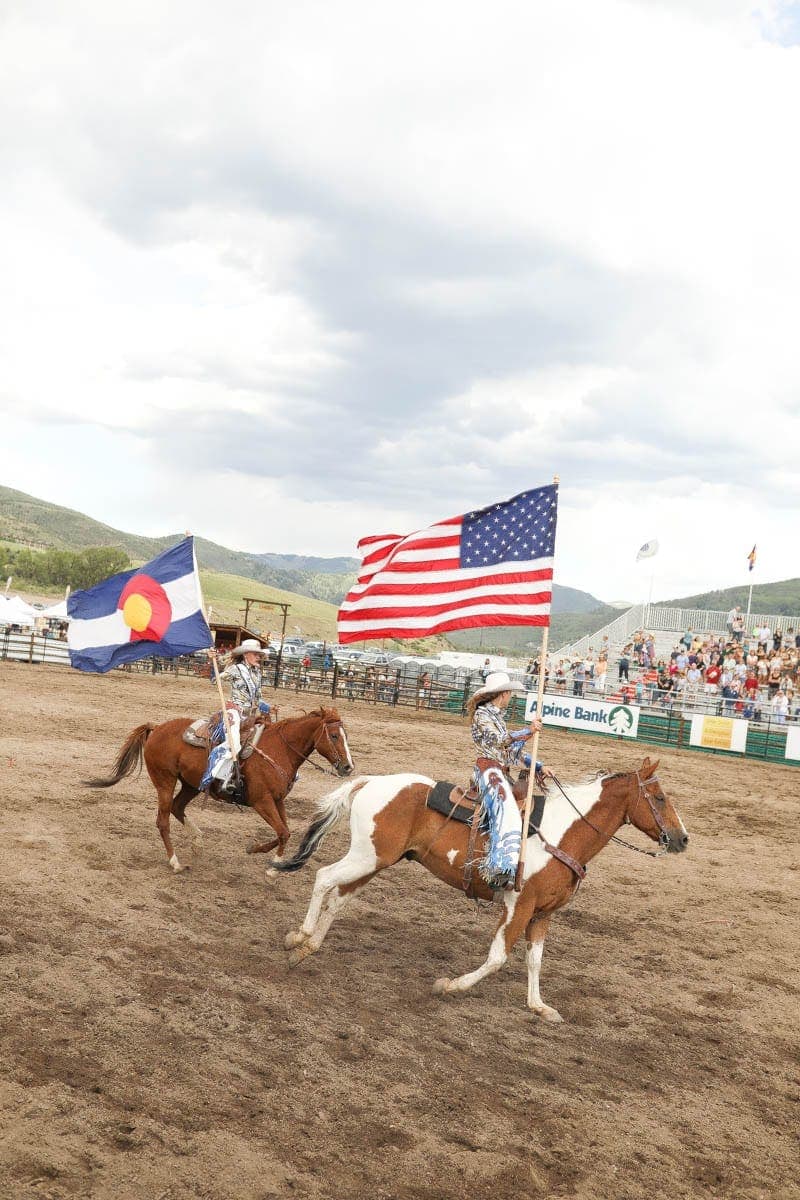 The Manor Vail Lodge
Nestled on Vail Mountain, just at the edge of Vail Village is the Manor Vail Lodge. Only a stone's throw from the energy and excitement of the village, it's still tucked far enough away to take in the beauty of the surrounding mountains, streams and parks. The spacious, luxury suites are gorgeously furnished, and perfectly suited for families of all sizes looking for a quaint resort getaway in the mountains. What sets the Manor Vail Lodge apart? The over-the-top amazing staff who treated us like family the entire time, plus all of the awesome on-property amenities.
With a boutique resort feel, The Manor Vail Lodge is perfect for solo travelers up to Schaffer-sized groups with their hotel rooms, studios, one-to-three bedroom suites and four-plus bedroom penthouses. With its own private elevator, the Alpine Ski Haus penthouse was our home for the week. Our supersized balcony had spectacular views of Golden Peak, and each bedroom had a private entrance to the back deck, overlooking the serene sights and sounds of nearby streams. A bonus? We were close enough to overhear the captivating voice of Robert Plant, echoing from the adjacent Gerald Ford Amphitheater.
While my kids were big fans of the two heated swimming pools and hot tubs at the resort, Bobby and I enjoyed the state-of-the-art kitchen, expansive living room and sprawling views from the floor to ceiling windows. Less exciting, but equally amazing, were the washer & dryer and five bathrooms that provided all the comforts a mom of four could dream of in a vacation home. Side note: the Alpine Ski Haus is actually on the market, and has to be one of the hottest pieces of Vail real estate available today.
As mentioned, the staff at the Manor Vail Lodge went above and beyond to ensure our entire experience was impeccable. They welcomed us with local treats, checked in every day, and provided top restaurant and attraction recommendations. But, without even leaving the resort, we were eating like royalty. I kid you not, the Manor Vail Lodge has the breakfast buffet that dreams are made of: made to order omelets, breakfast burritos, grilled cheese, biscuits & gravy, oatmeal, yogurt parfaits, rotating french toast, waffle and pancake bar, you name it. And let's not forget the real bacon! This complimentary breakfast was an elevator ride away, saving us money and time, which is always a plus on big family travel.
After a full day of fishing and hiking, an amazing happy hour awaited at The Fitz Bar & Restaurant, located on the second floor of Manor Vail Lodge. Our little ones loved the kids menu, and the wines by the glass list had all of mom's favorites. Local beers and craft cocktails were on point, and year after year, I can still say they have the best brussels sprouts in town.
This summer the Manor Vail Lodge is offering 25% off your stay including breakfast. Click HERE to learn more.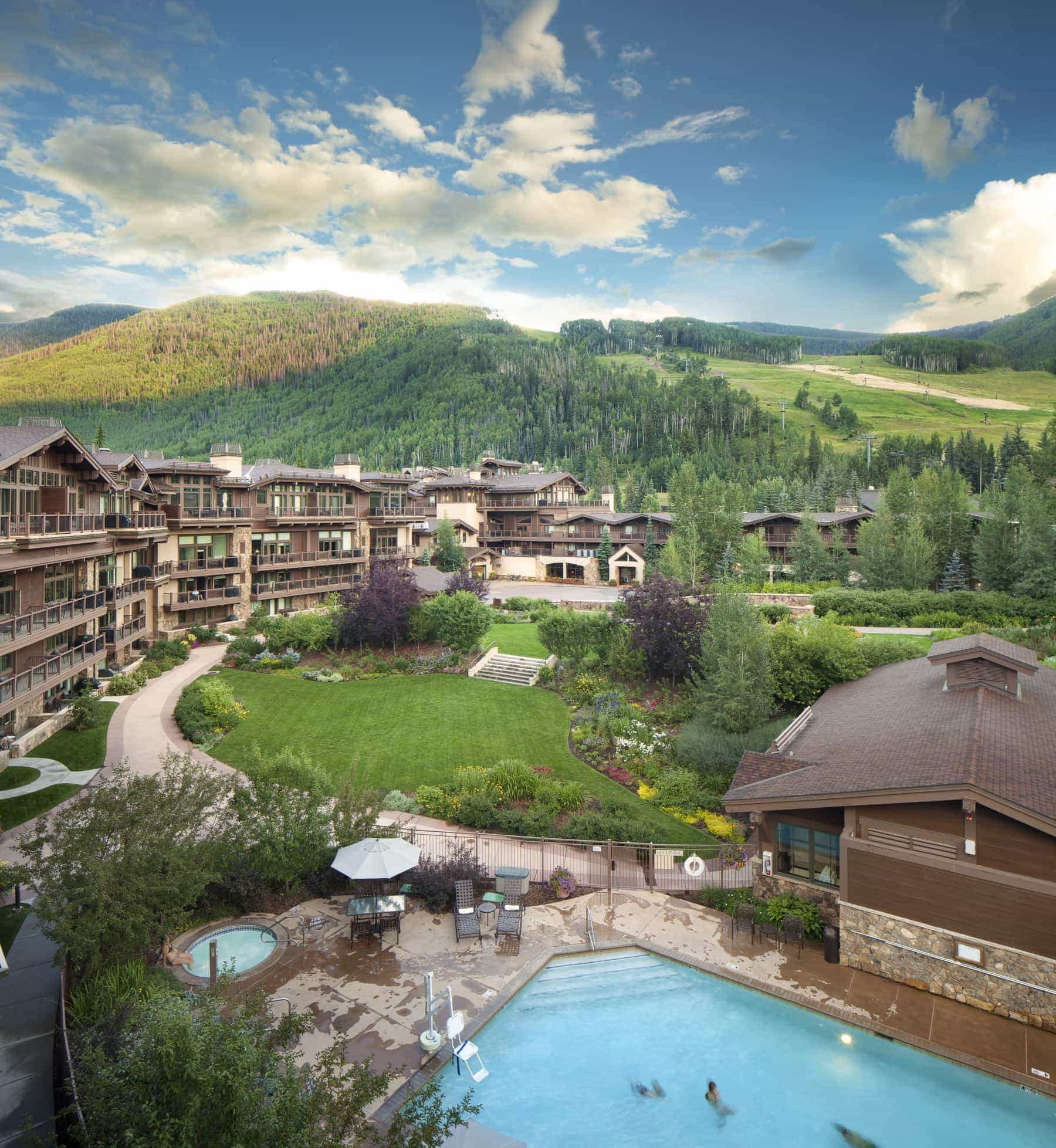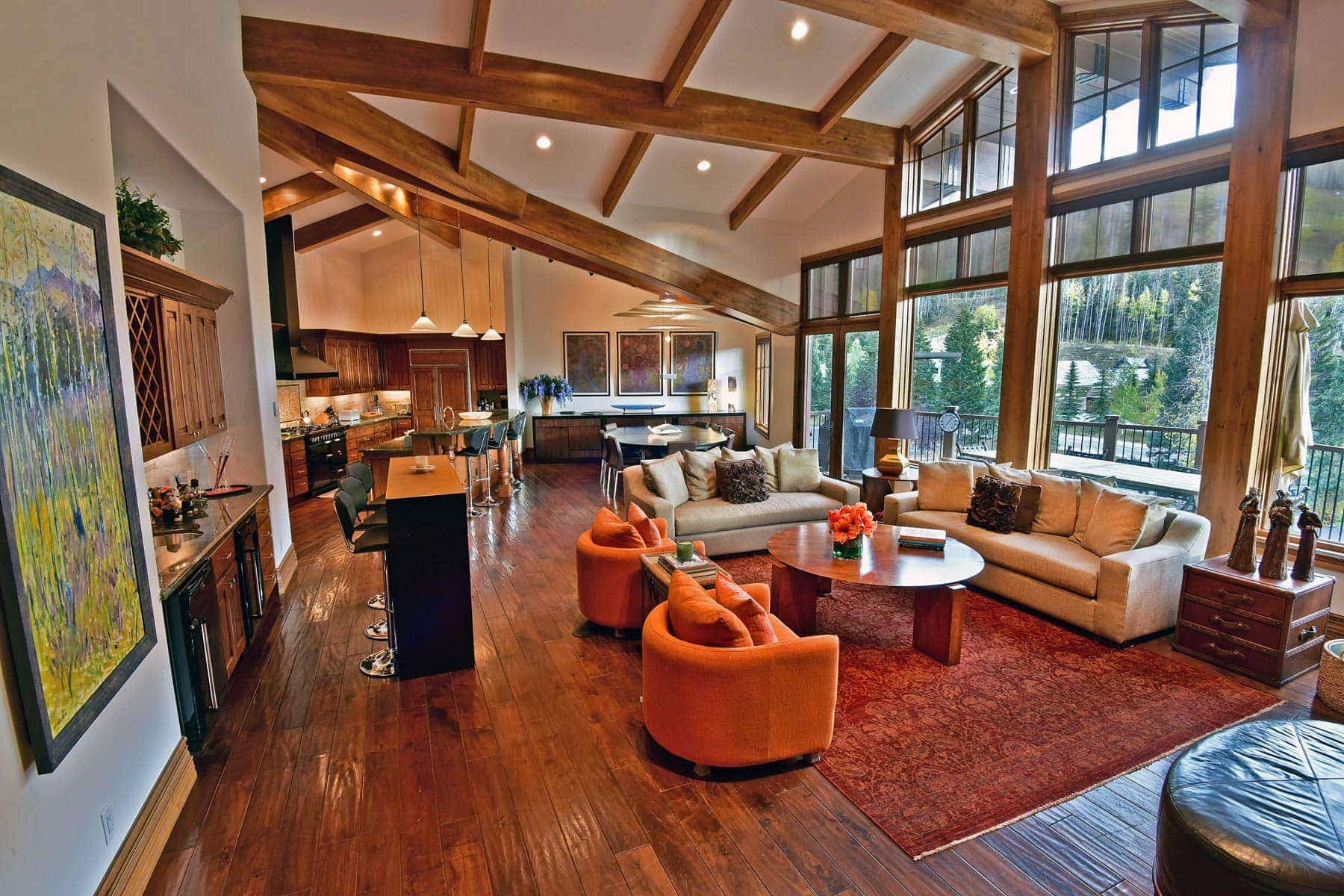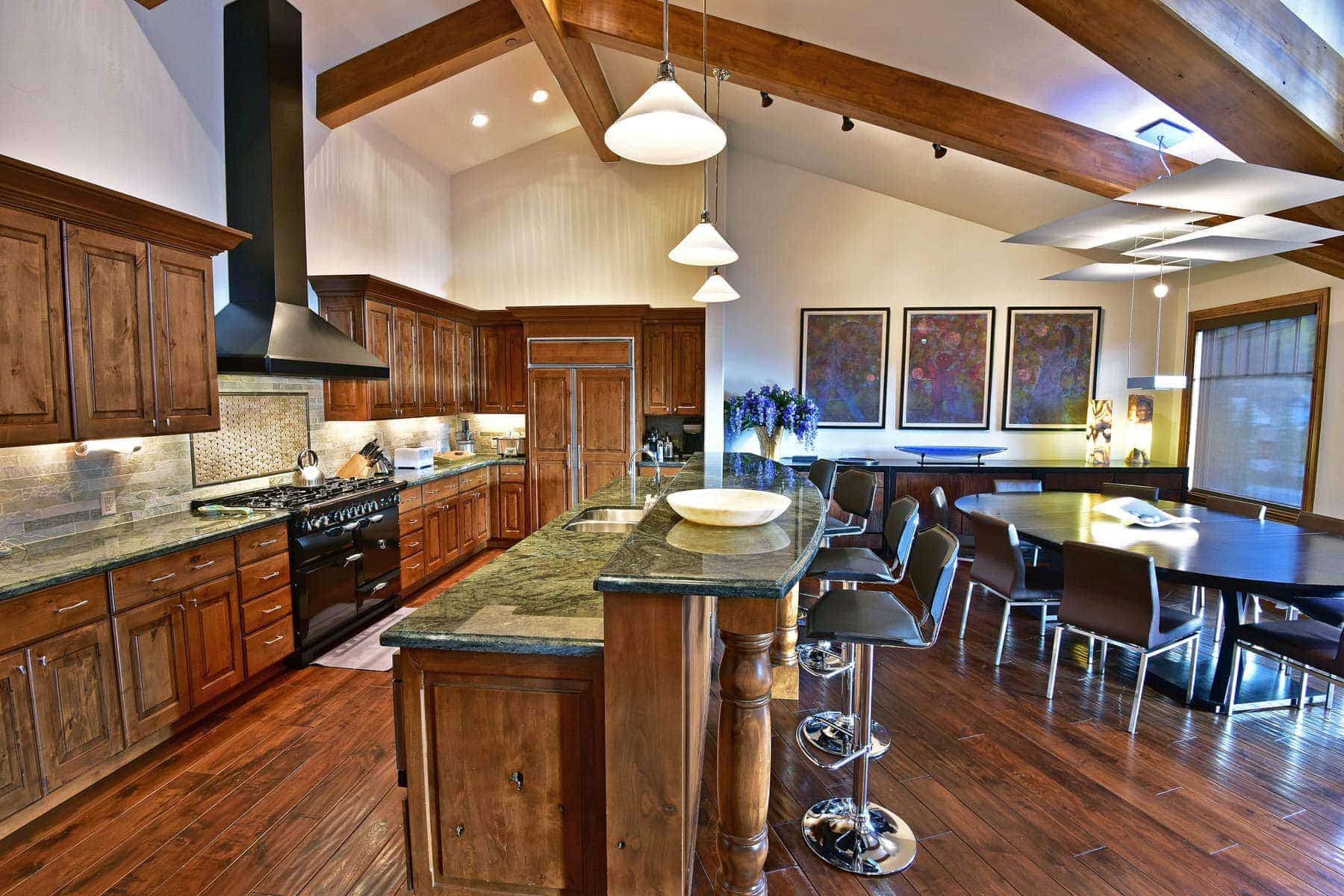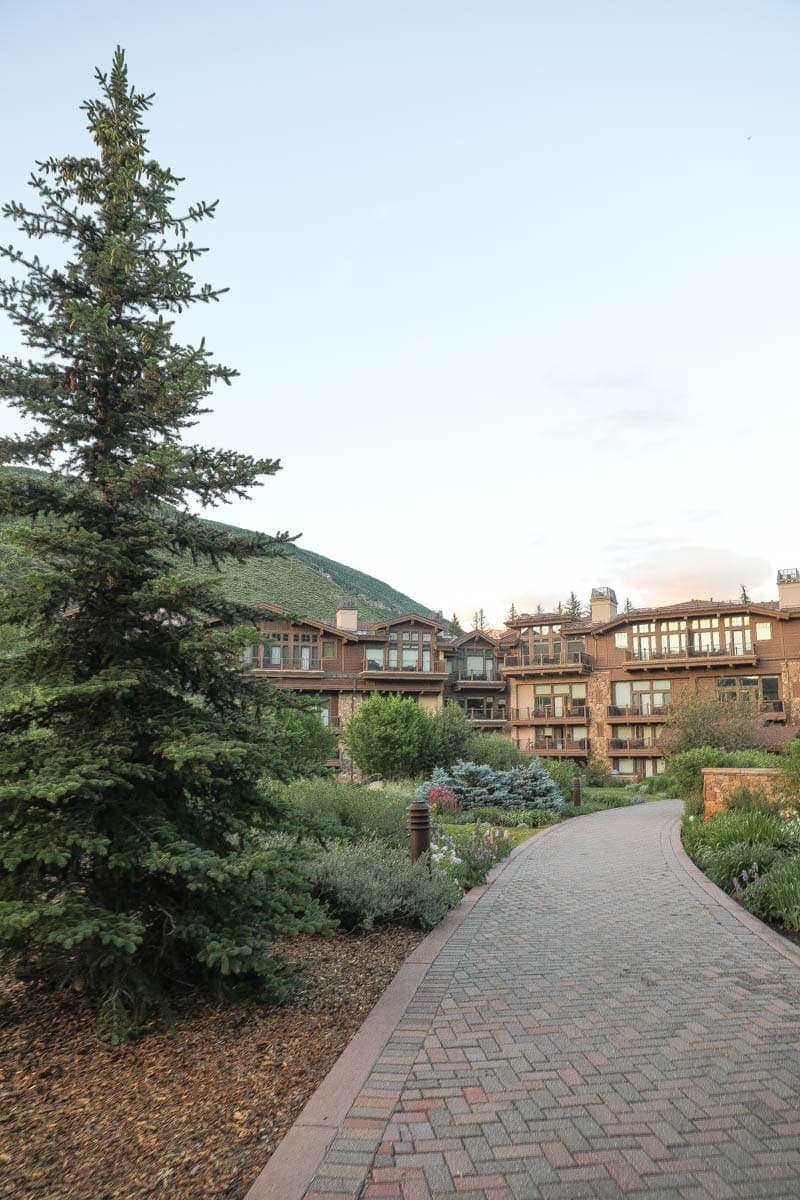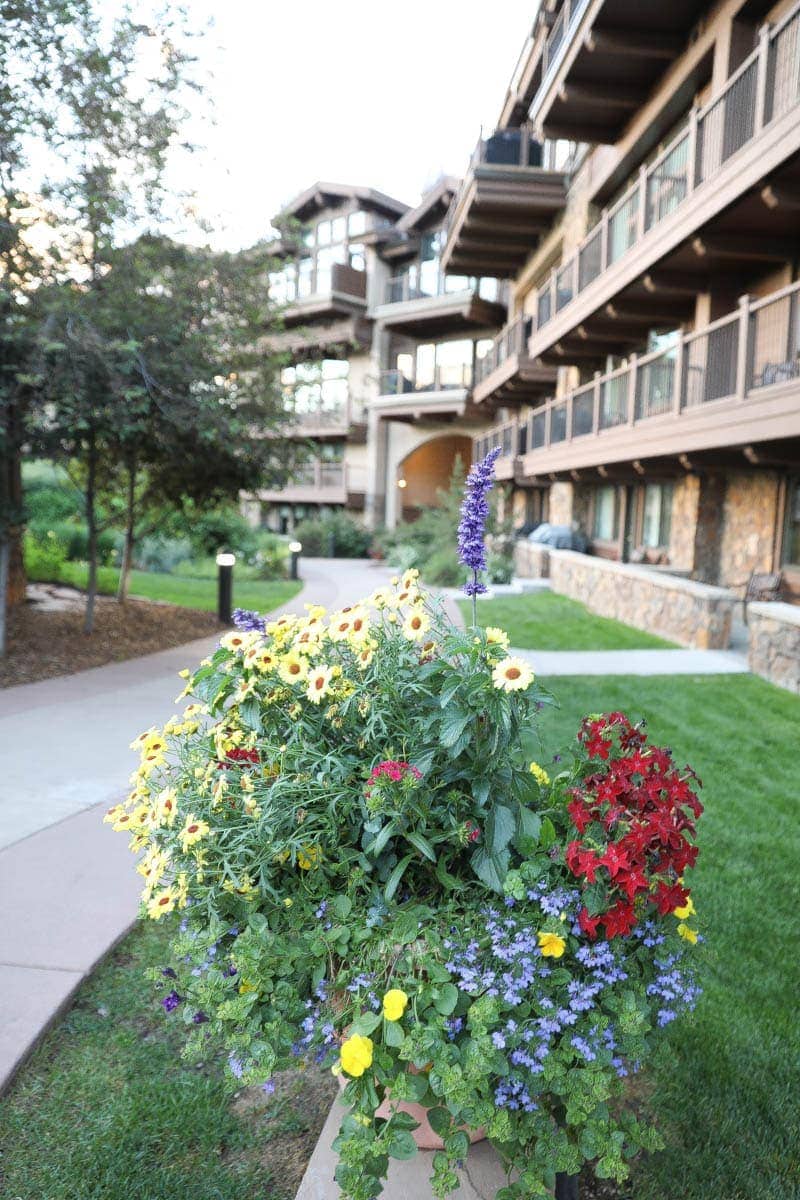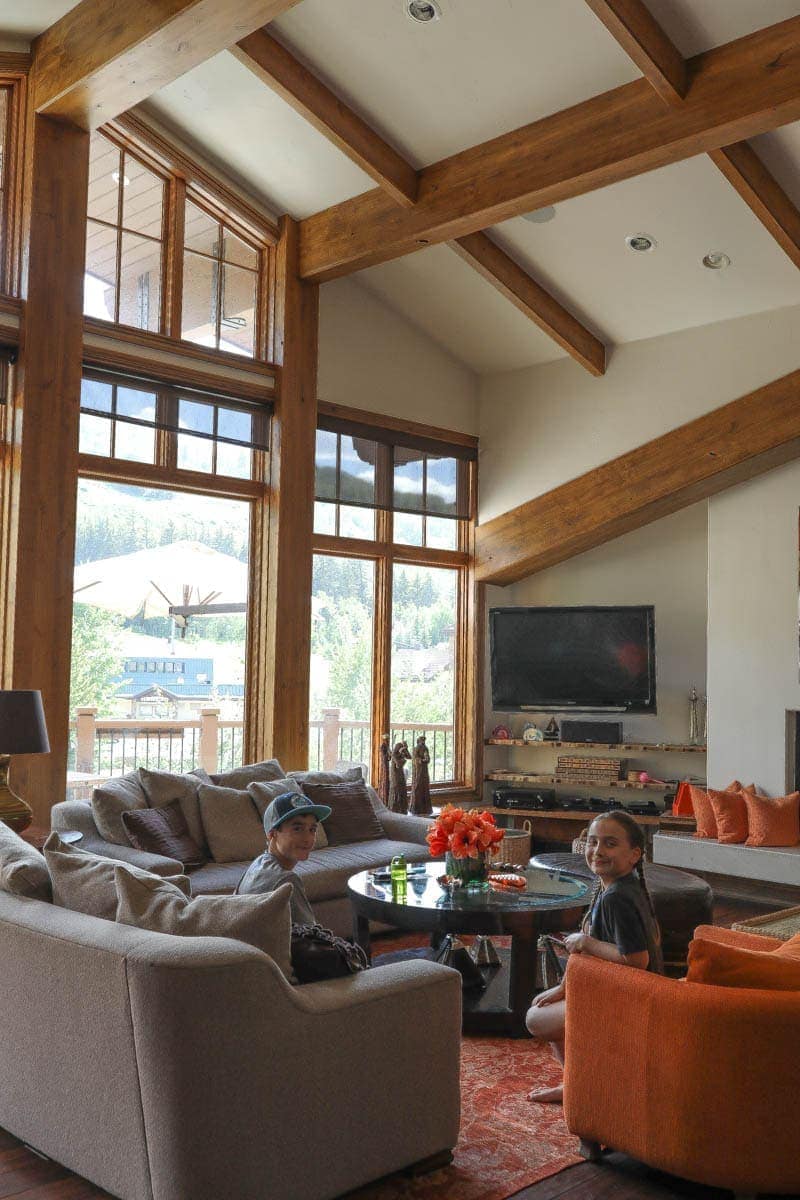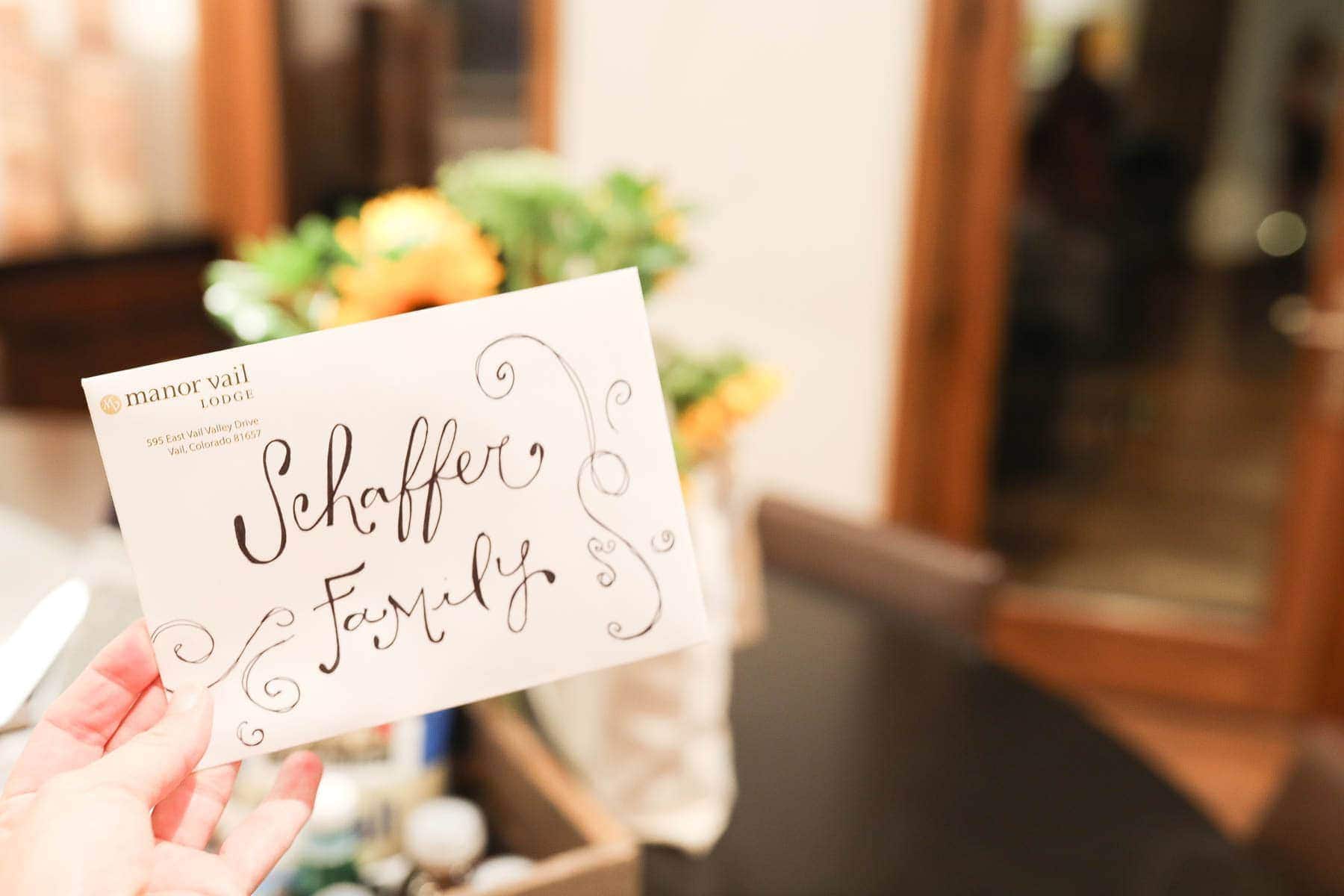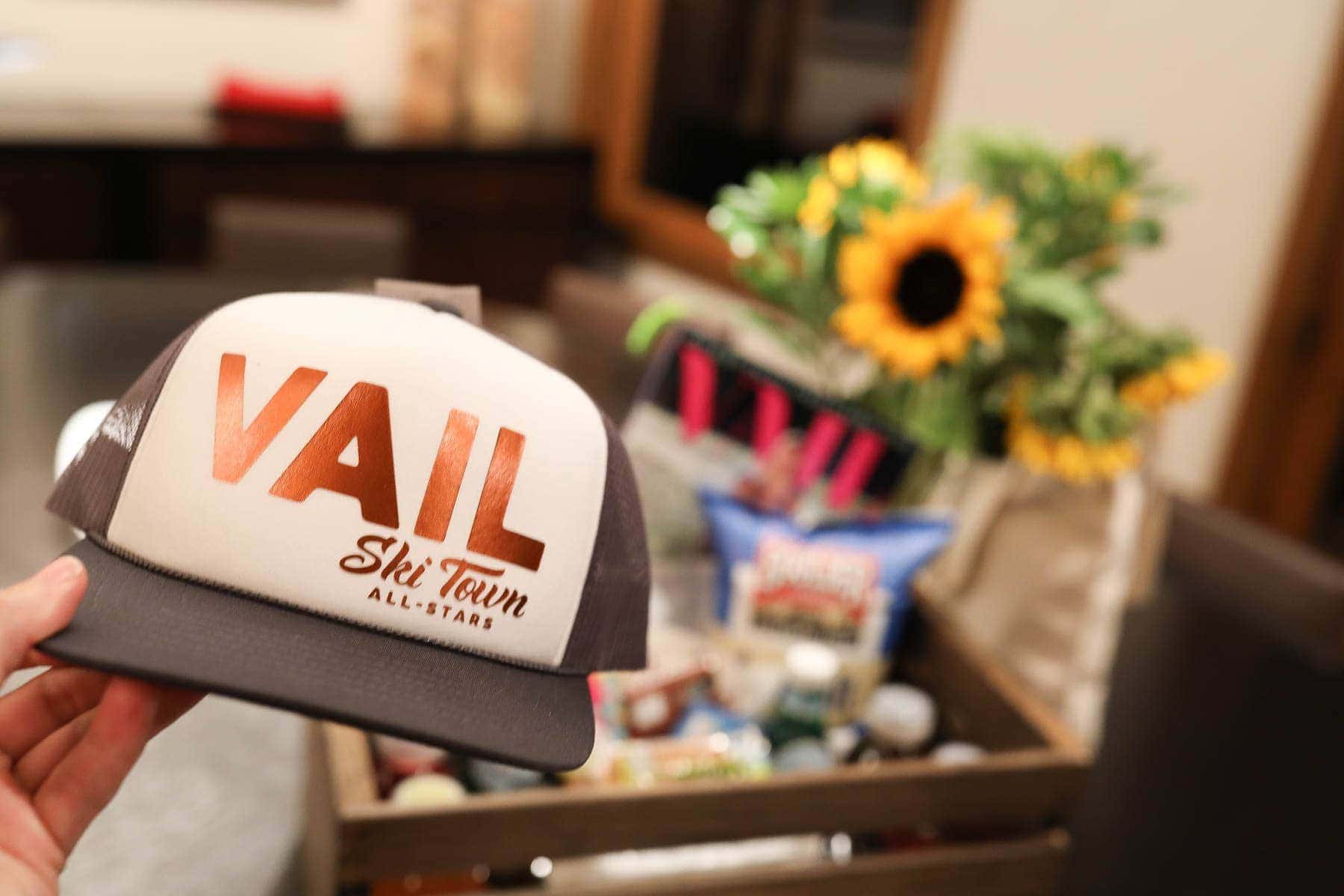 Vail Village
Another reason we stay at the Manor Vail Lodge is because it's walking distance to Vail Village. Convenience at its finest! Rich in history, we loved just walking around, checking out the shops, restaurants, sculptures and parks. For a bit of culture, we visited the Ski Museum, learning about skiing as the gateway for winter sports. And for a taste of some rock and roll, Shakedown Bar has some of the best live music in the area. Bobby and I enjoyed a night out, and danced more than we have in years to an awesome rock band called Brothers Keeper.
Epic Discovery
Taking the hotel staff up on their recommendation for the best family summer activities in Vail, we set out for Epic Discovery, an all-age top-of-the-mountain playground with zip lining, rock climbing, trampolines, ropes course, tubing, coaster and much more. It's one thing to be at the top of the mountain with outstanding ski conditions, but to experience the breathtaking views during the summer is almost surreal – Bobby and I played and enjoyed ourselves just as much as the kids did! Epic Discovery is just a short bus ride from the Manor Vail Lodge, which offers hotel guests a free shuttle right to the gondola.
Mom Tip: The Family Adventure Pack is the best value for families. It's basically a 'buy three passes, get one free', giving you unlimited access to a mountain coaster, adventure courses, tubing, climbing wall, and more. Also suggest to warn your kids that they'll be exhausted, but it's all part of the adventure!
Among their favorites at Epic Discovery? The Bungee Trampoline, Summer Tubing and the Alpine Coaster! We didn't get to try the zip line because we ran out of time (note: the mountain closes at 5:00 pm), but it's definitely on our list for next year.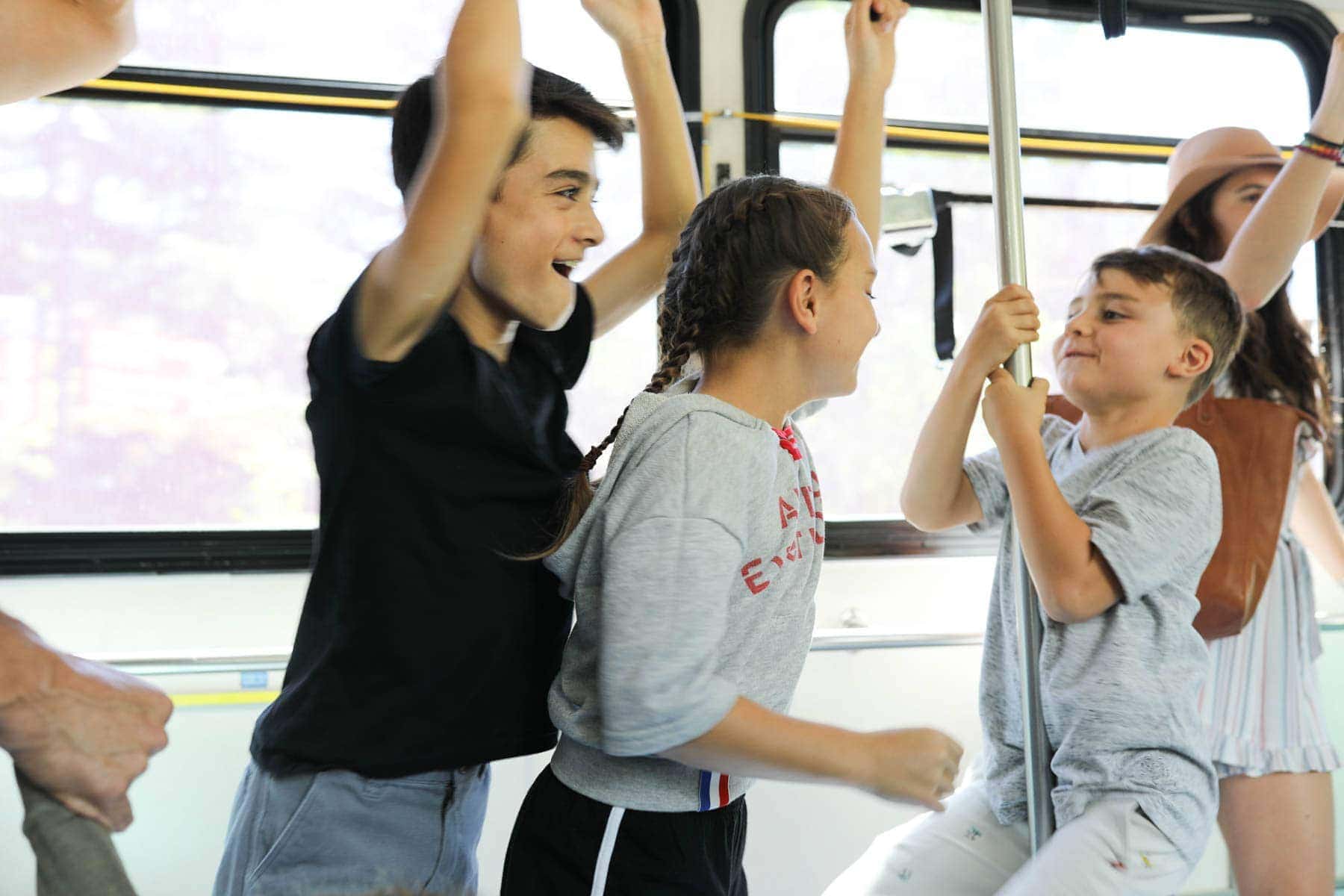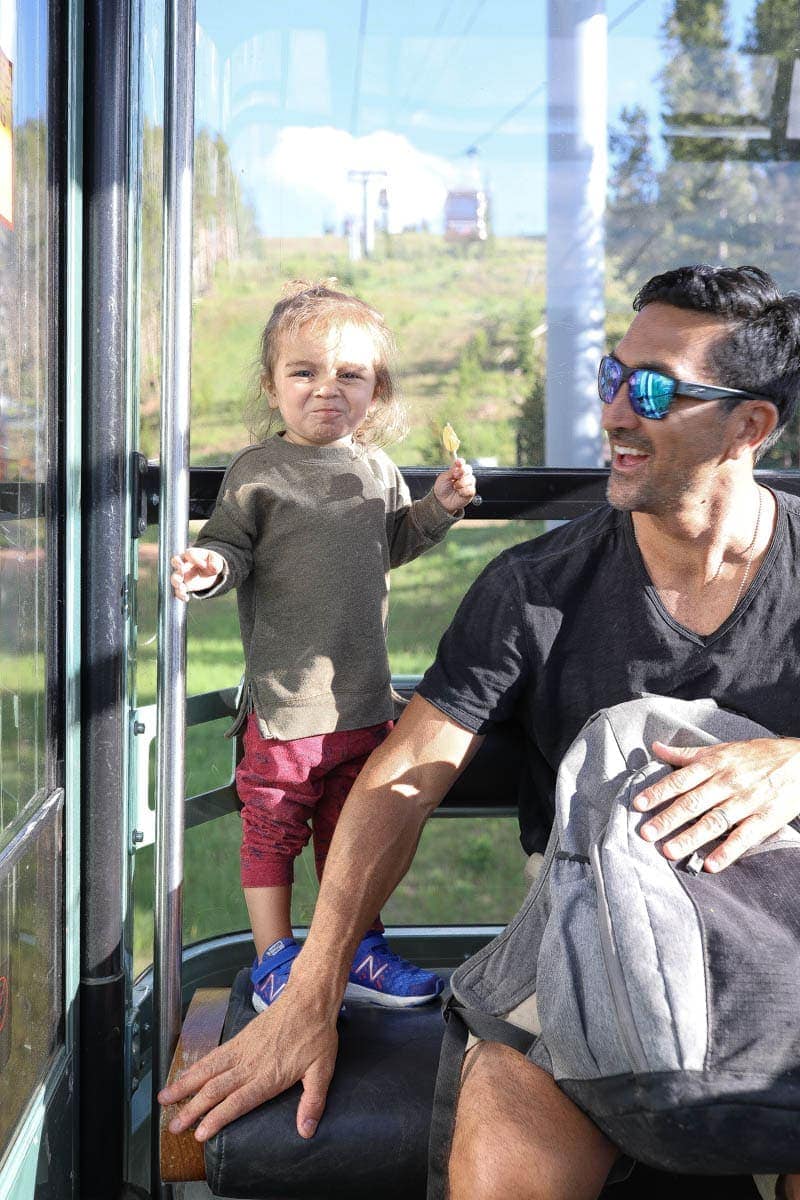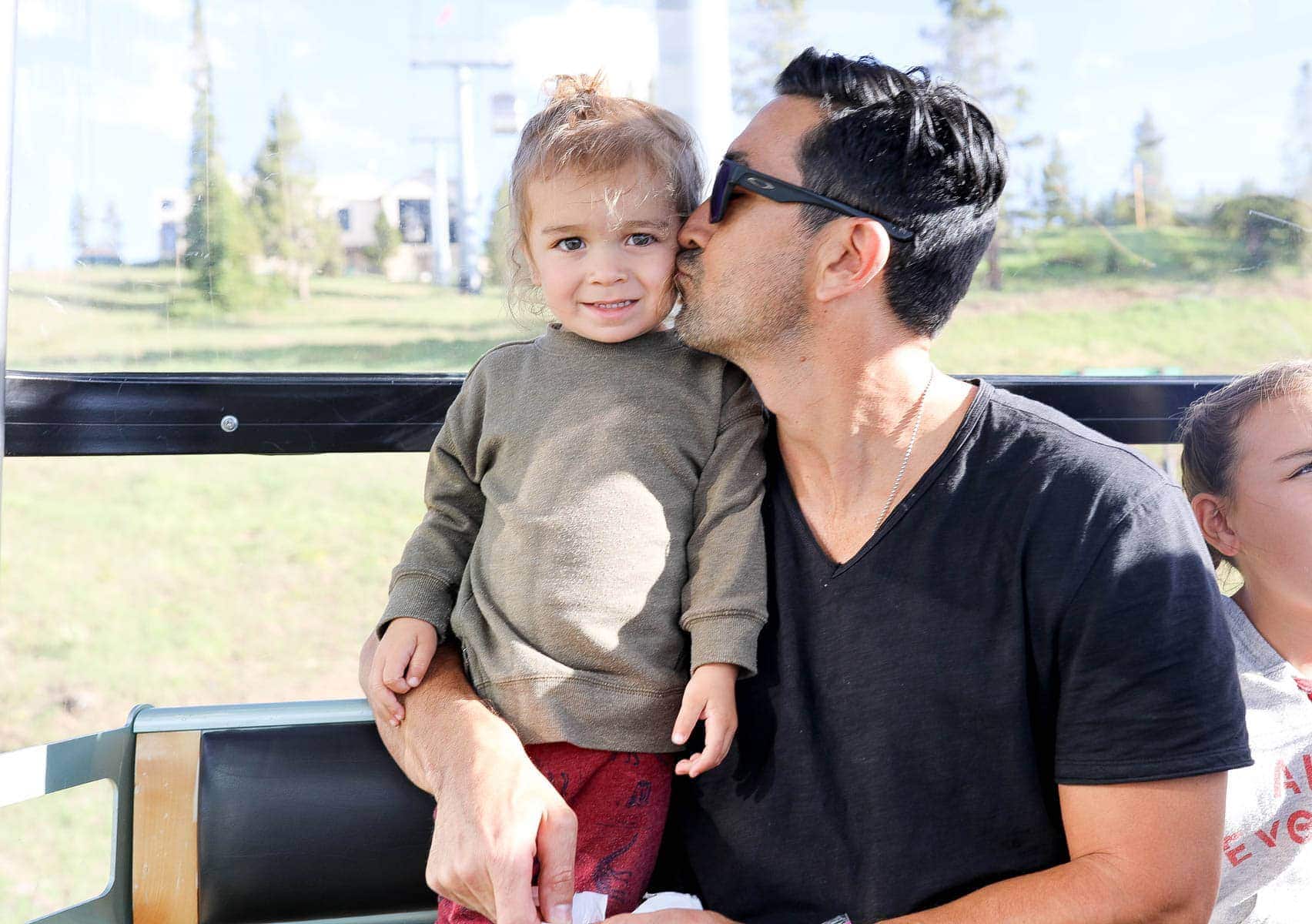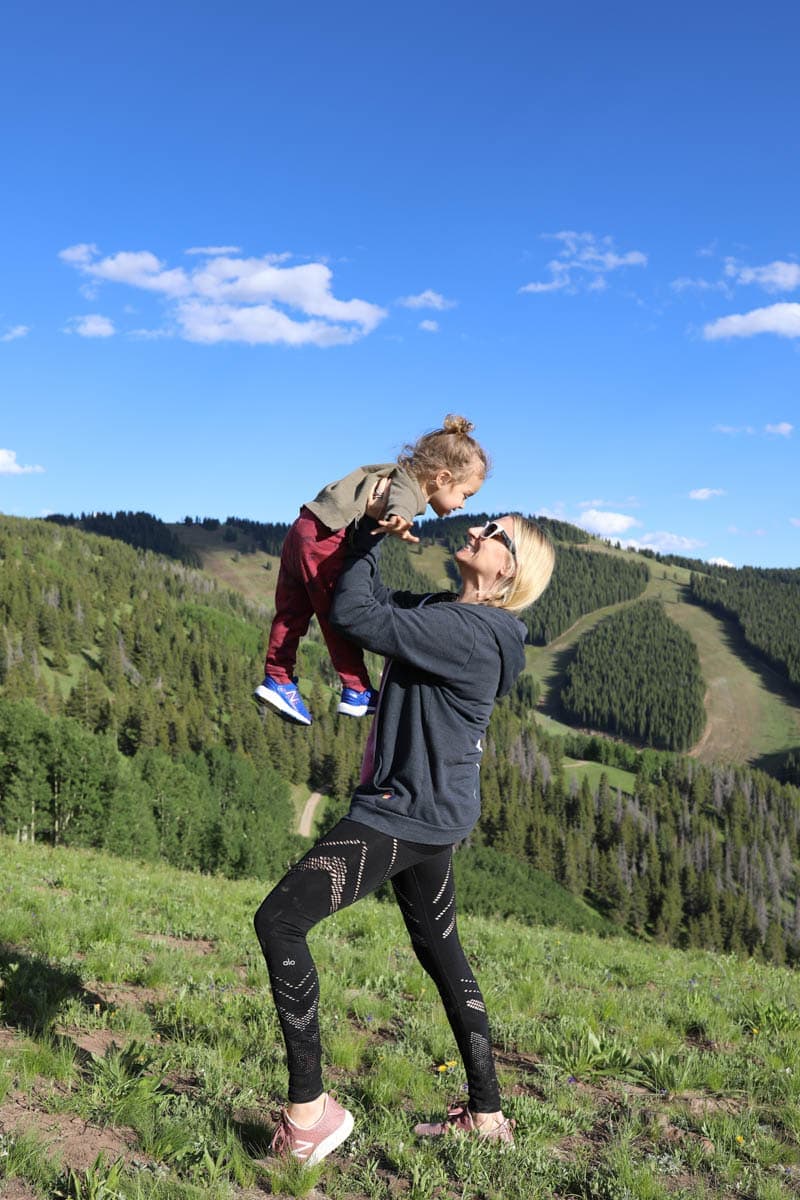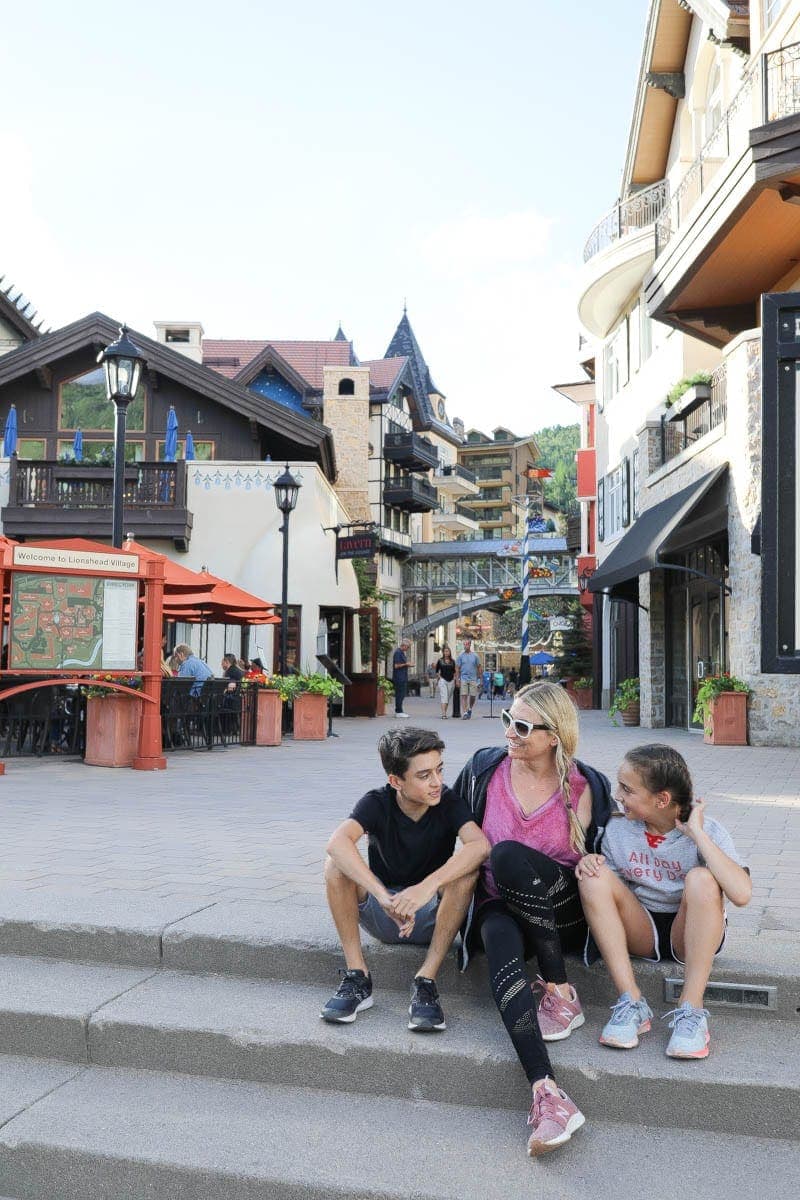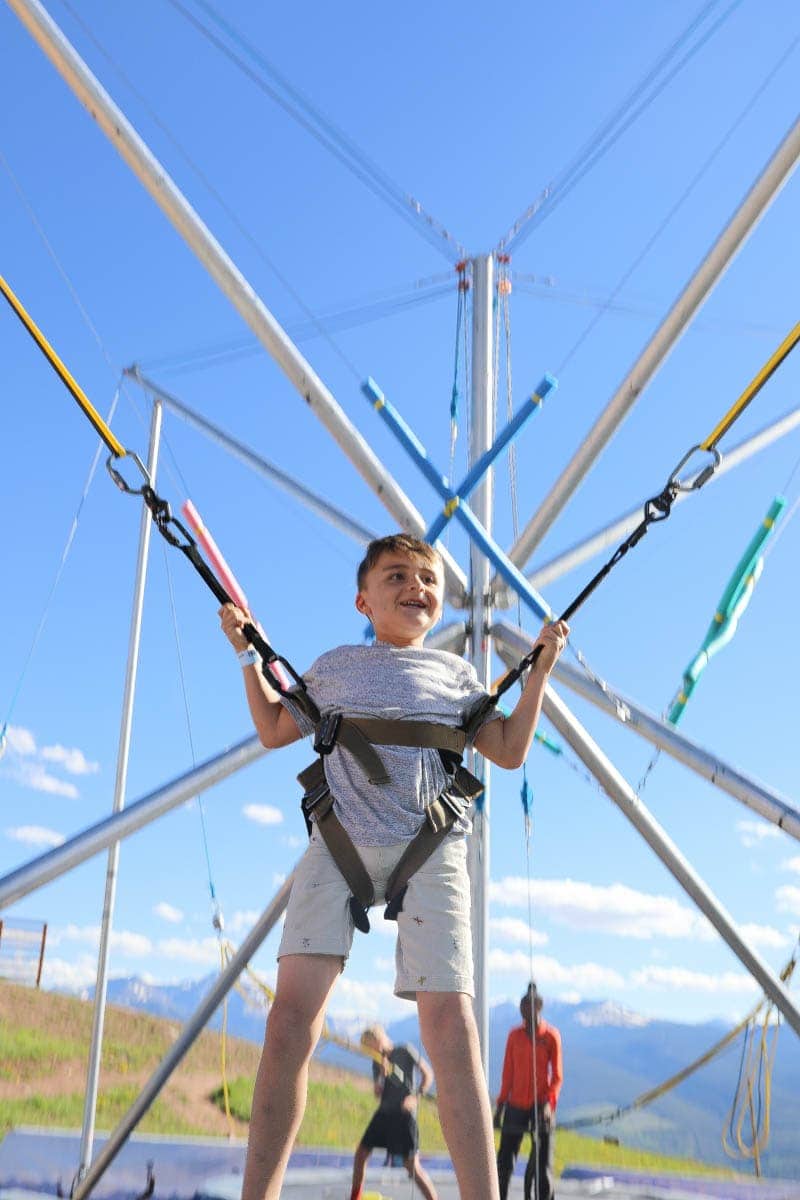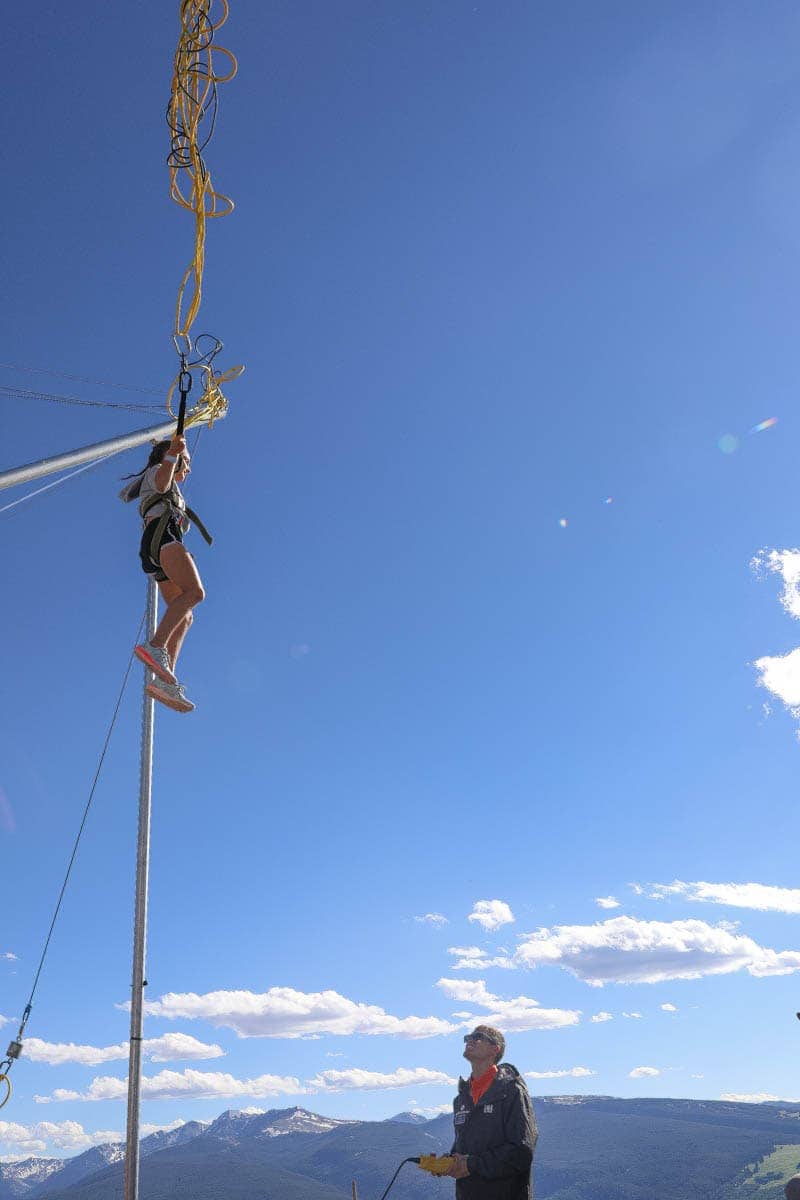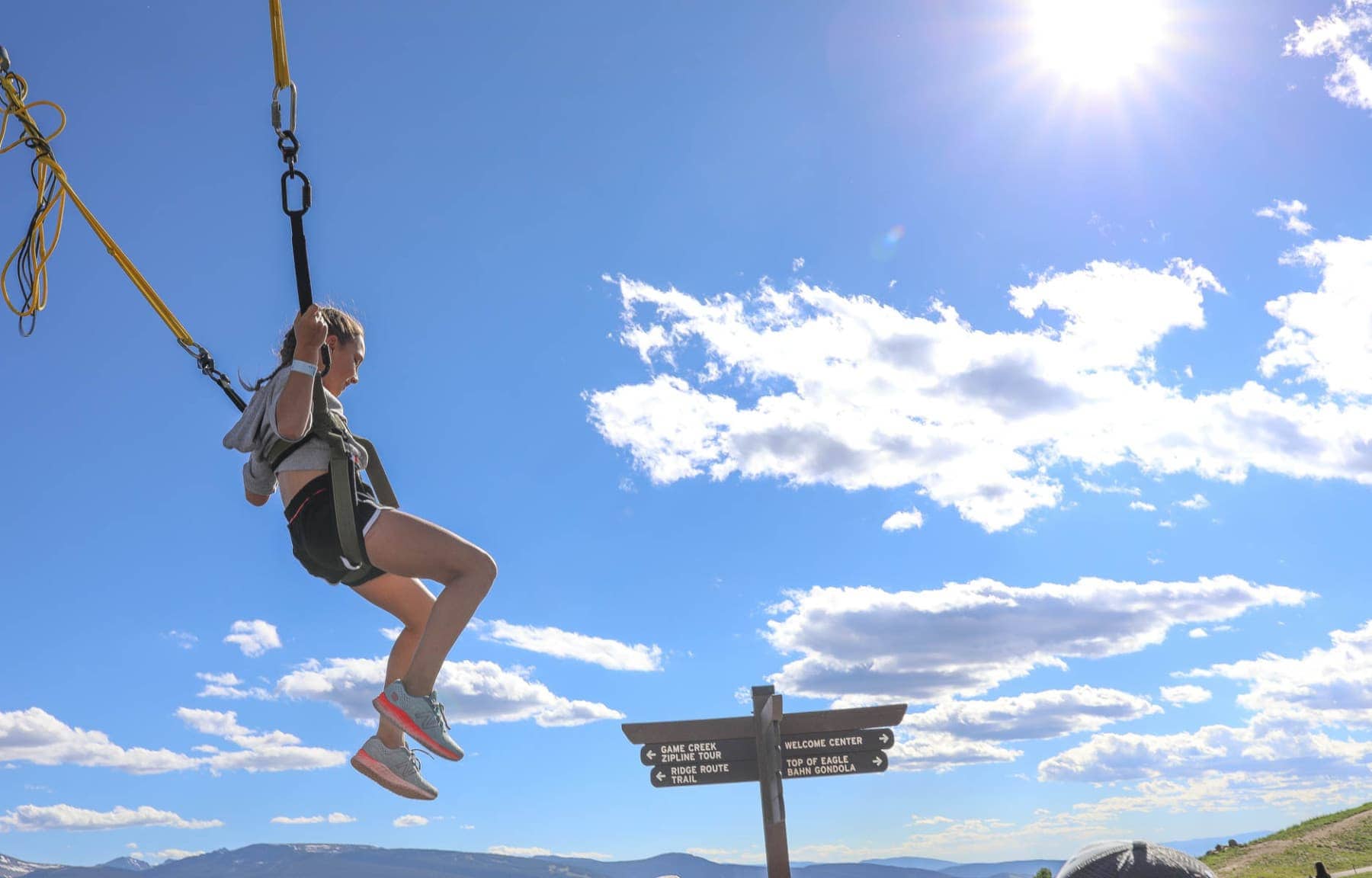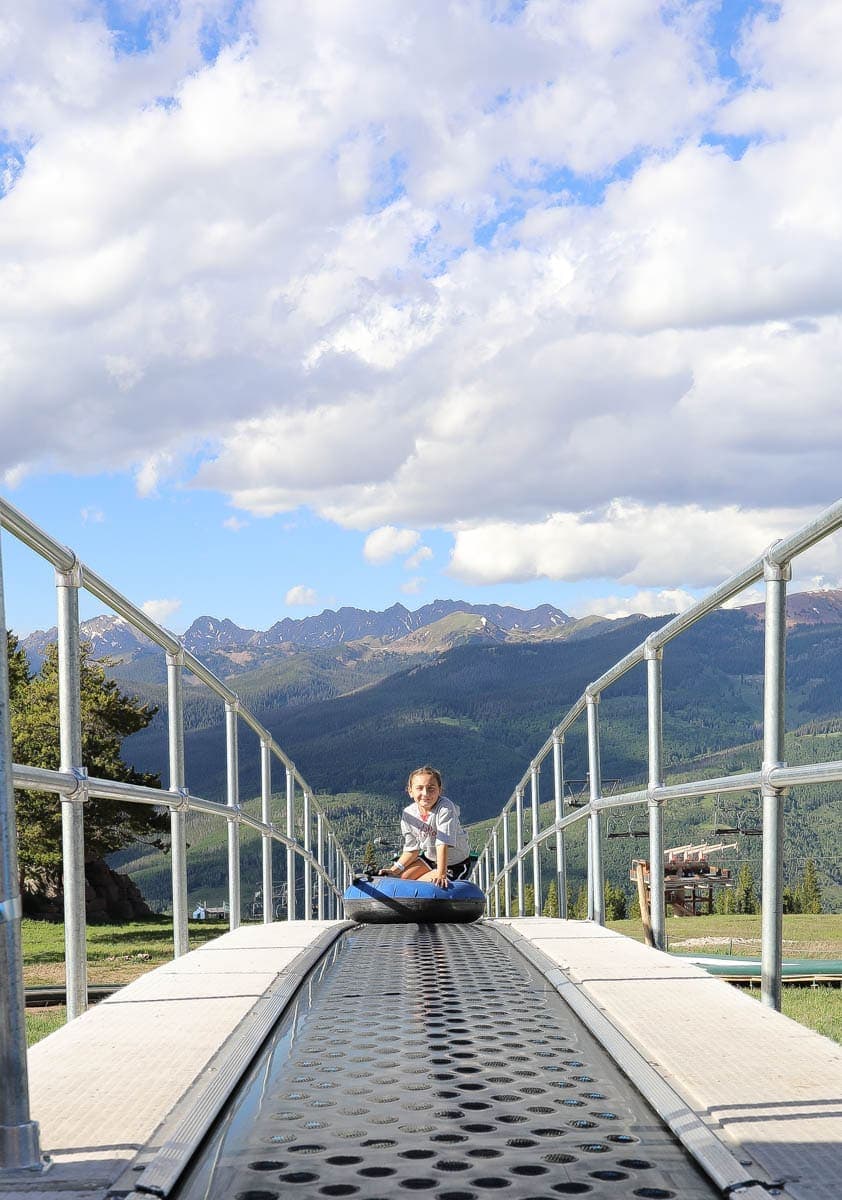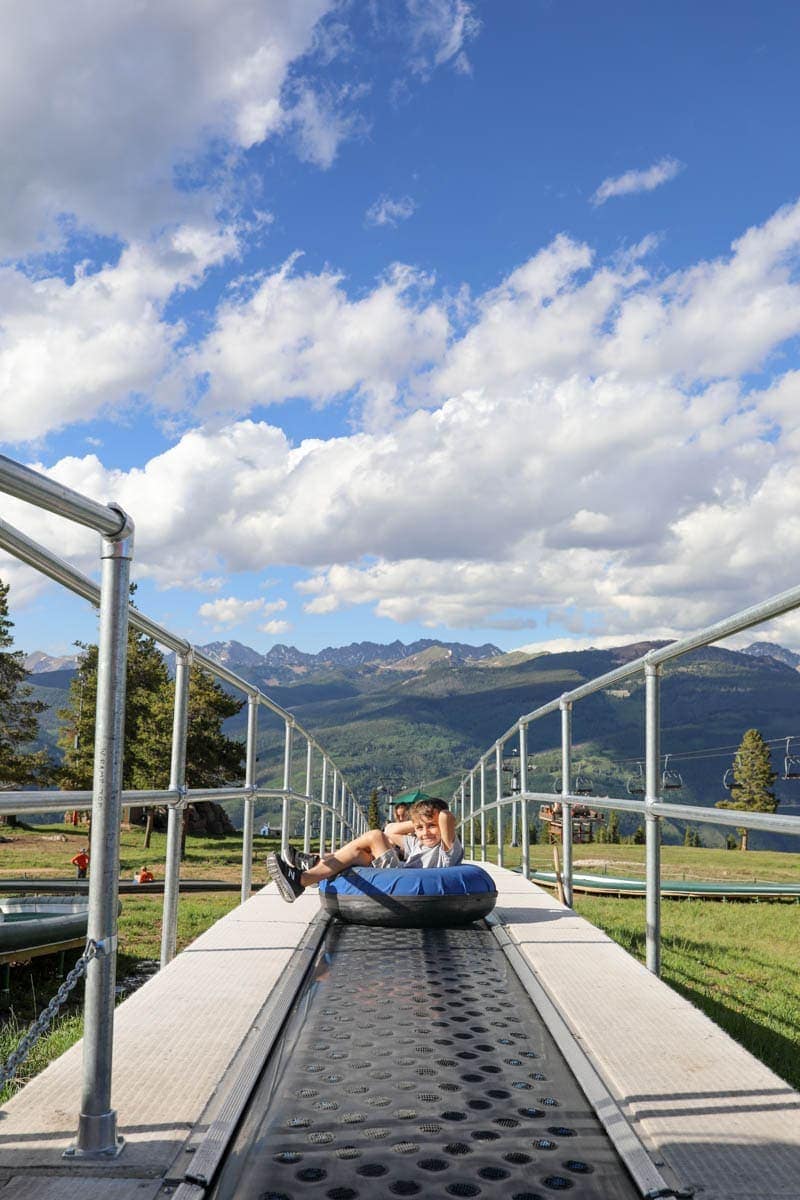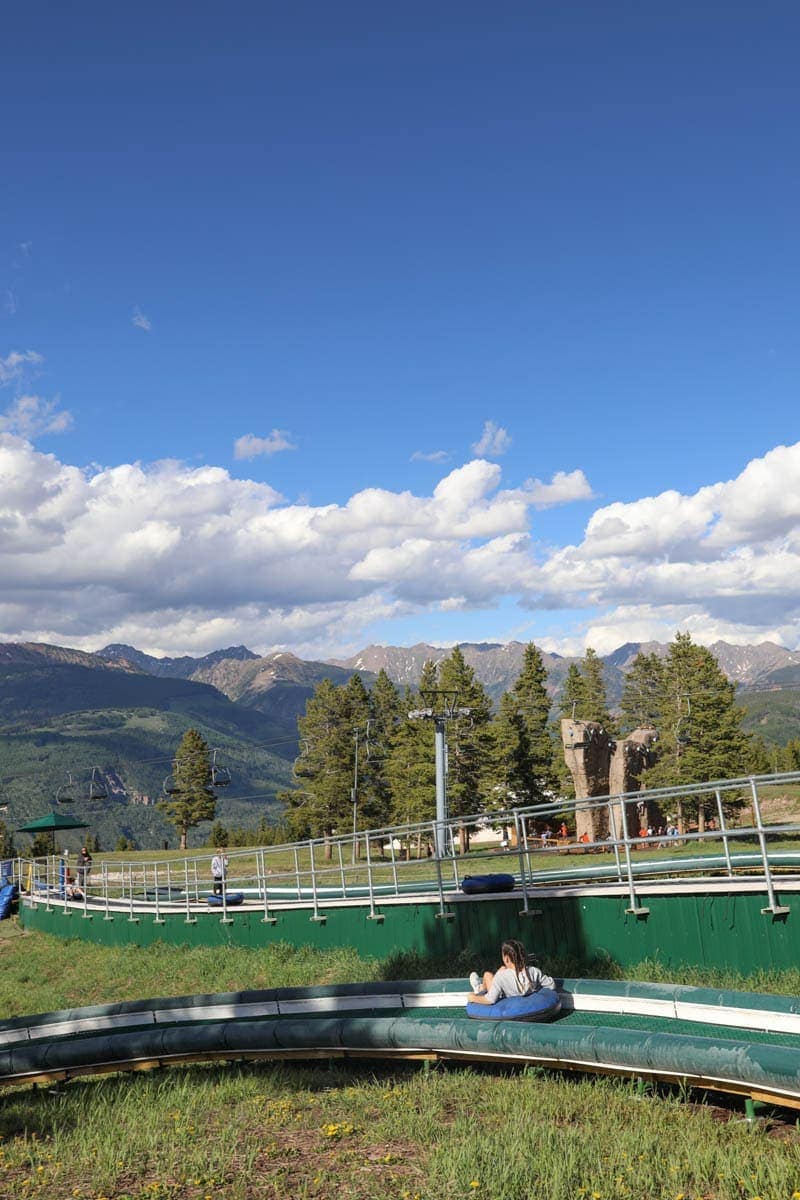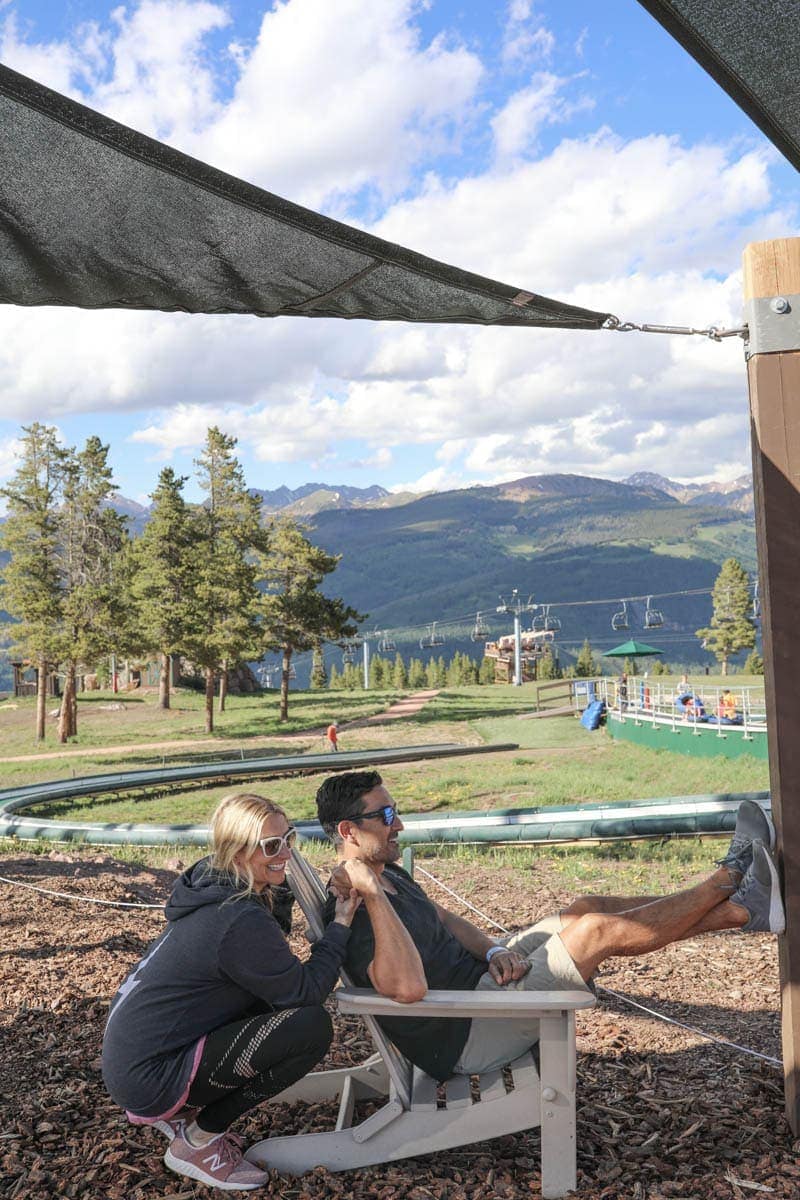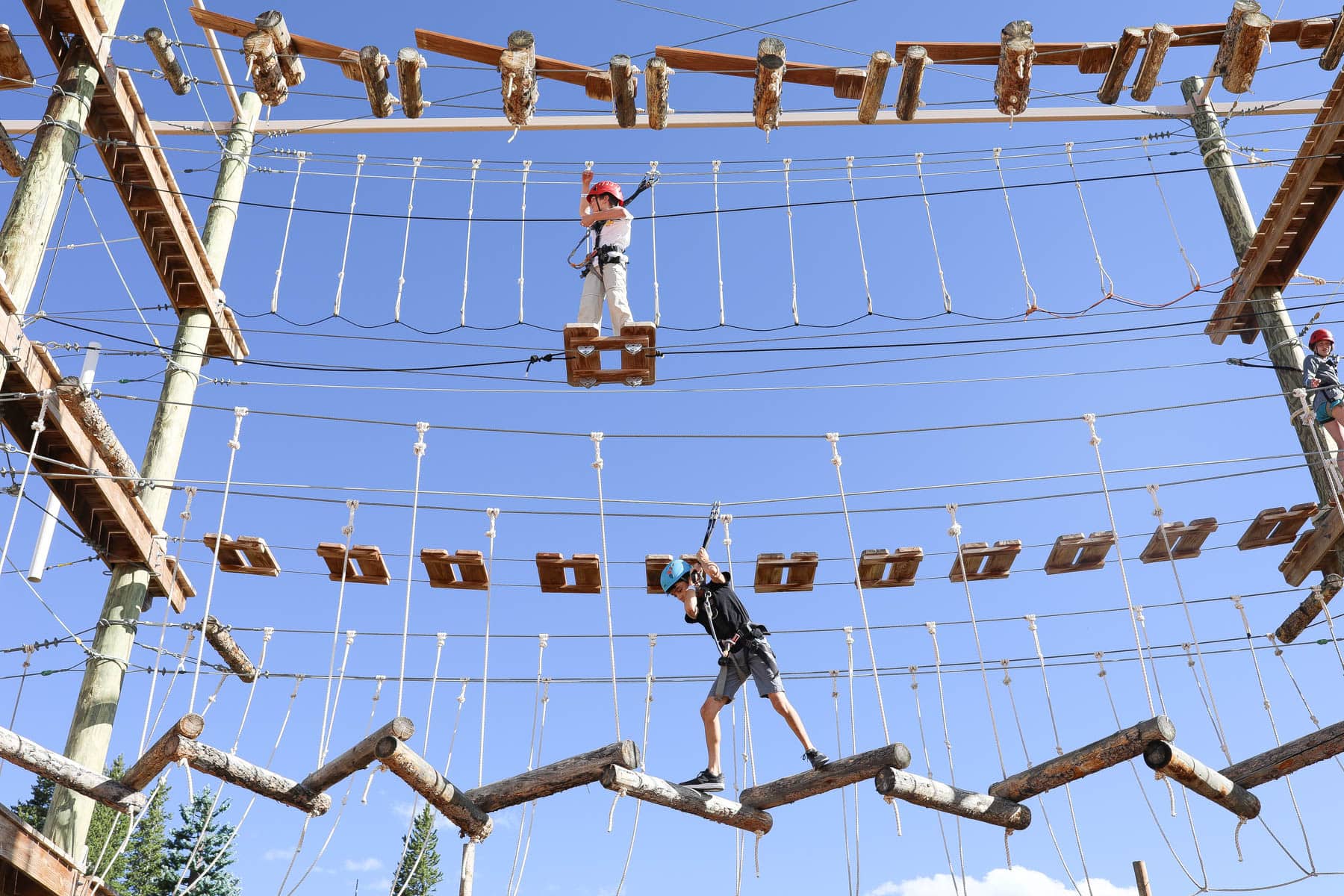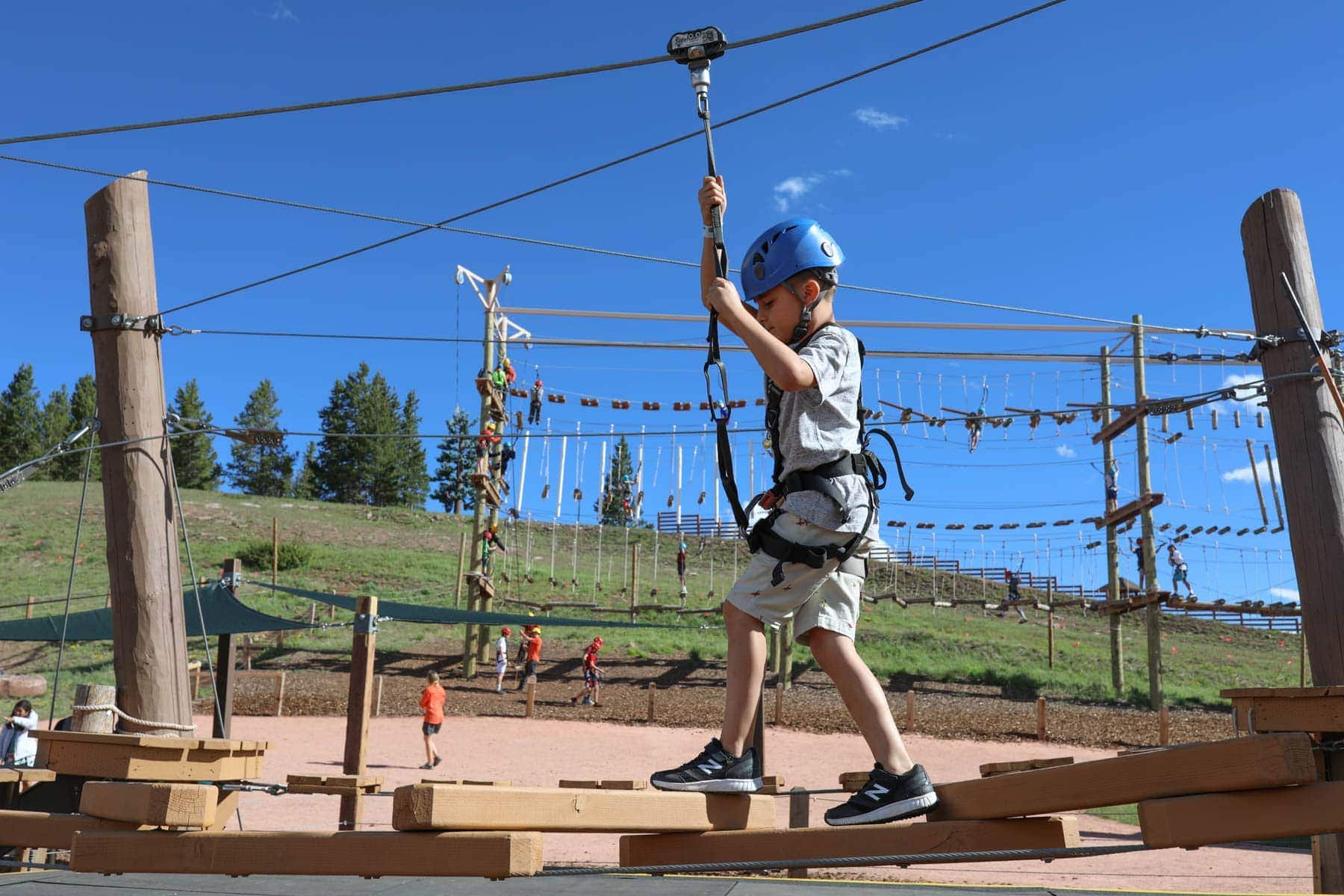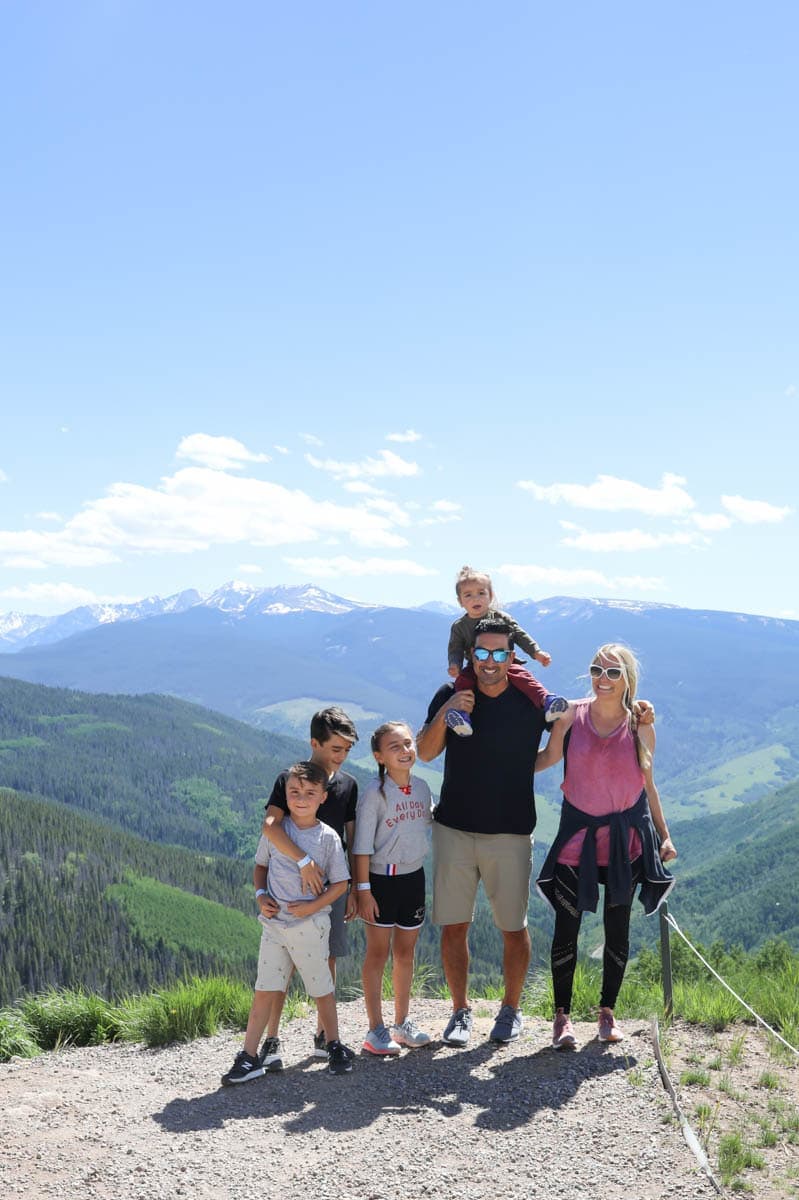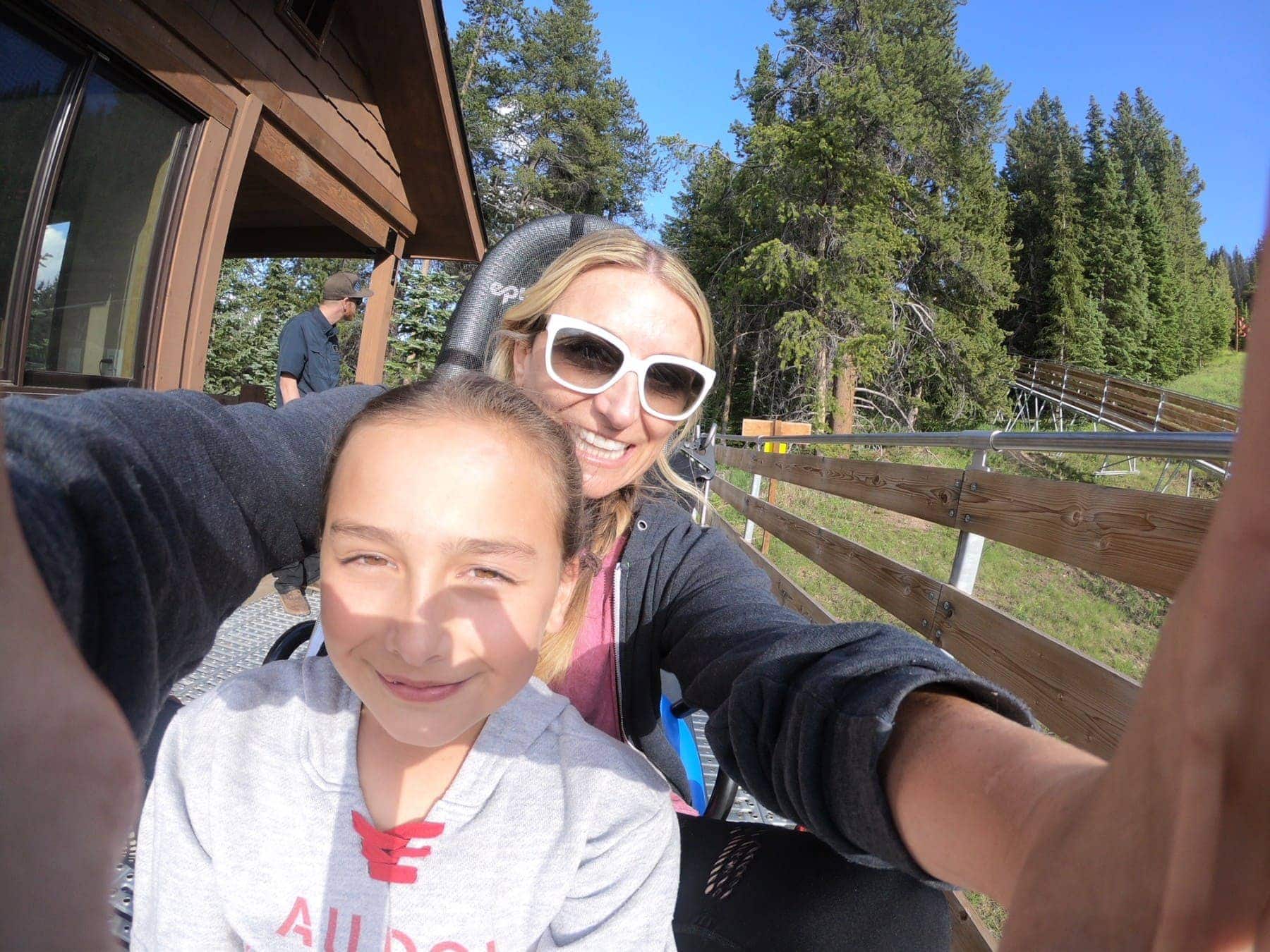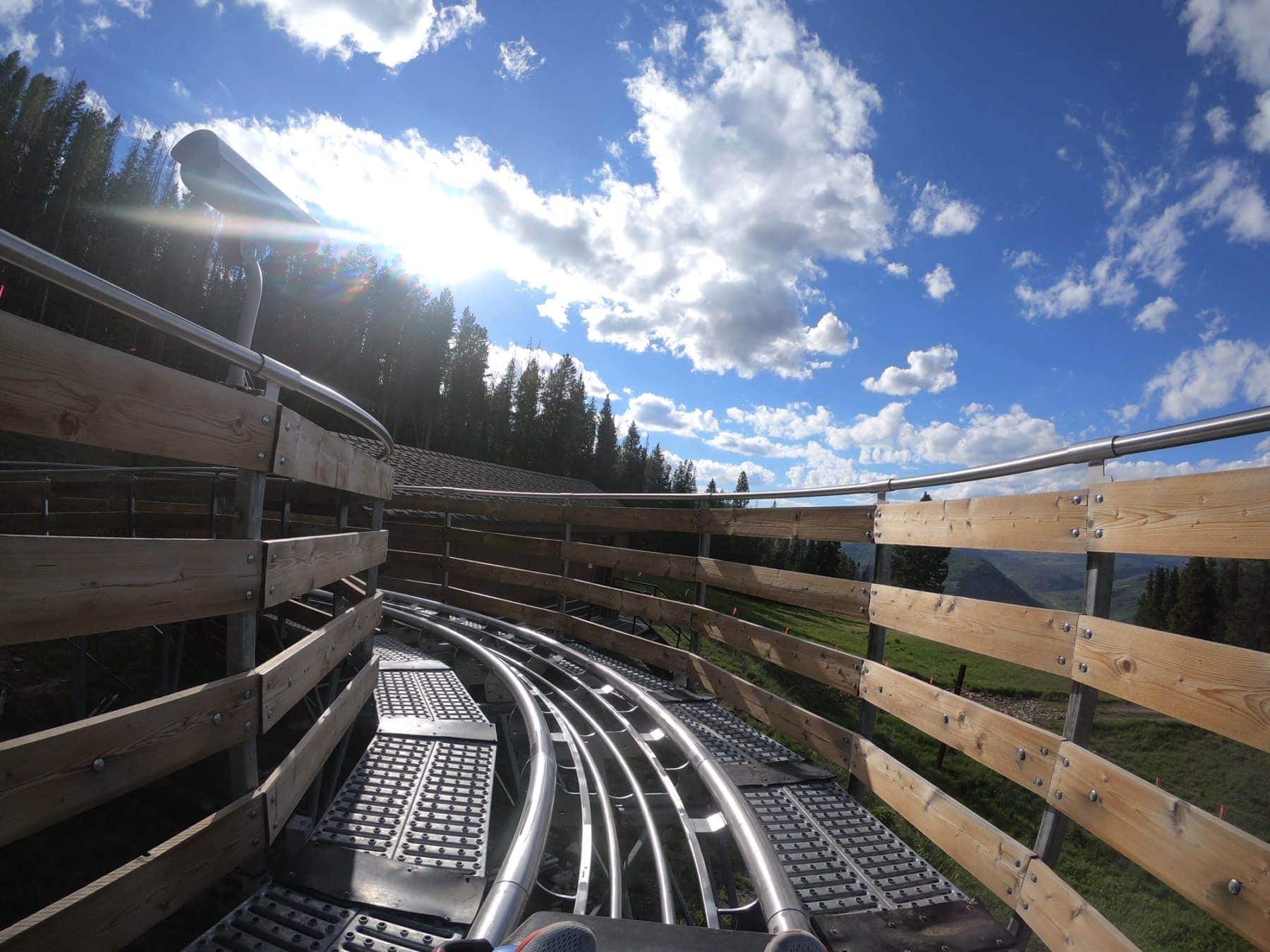 God's Country
Some might say referring to Vail as "God's Country" is just lofty rhetoric, but after this trip, that statement was validated yet a second time for us. No exaggeration, Vail has stirred a thirst with so much to do and enjoy at any given moment. Whether taking on the rapids, hiking the mountains, or wrangling a trout, there is so much to explore! Through Vail's summer line-up of expeditions, concerts and attractions, we now want to see and do more in this gorgeous mountainside oasis. A big thank you The Manor Vail Lodge which served as our home sweet home while we explored. Until we meet again, Vail, thank you for the new experiences and unforgettable memories! (Stay tuned for Vail Part 2 coming this week)