It's that time of year again, where finding the perfect Halloween pumpkin is all about the journey, not the destination. For us here in San Diego, there are several patches to choose from making the hunt so much more fun.
What's not to love about the fall weather and spirit of Halloween? I am actually a person that just loves the fall season, but with temperatures heating up around our country, it always seems to take a little longer to get here. I truly have a deep-seated hatred for the muggy heat. So the minute I feel a touch of crispness in the air, I run for my boots, scarves, slouchy beanies, and, of course, the long-anticipated pumpkin spice latte. Give me crisp air, colored leaves, warm drinks and I am thrilled.
---
Pumpkins are a member of the Cucurbita family which includes squash and cucumbers.
---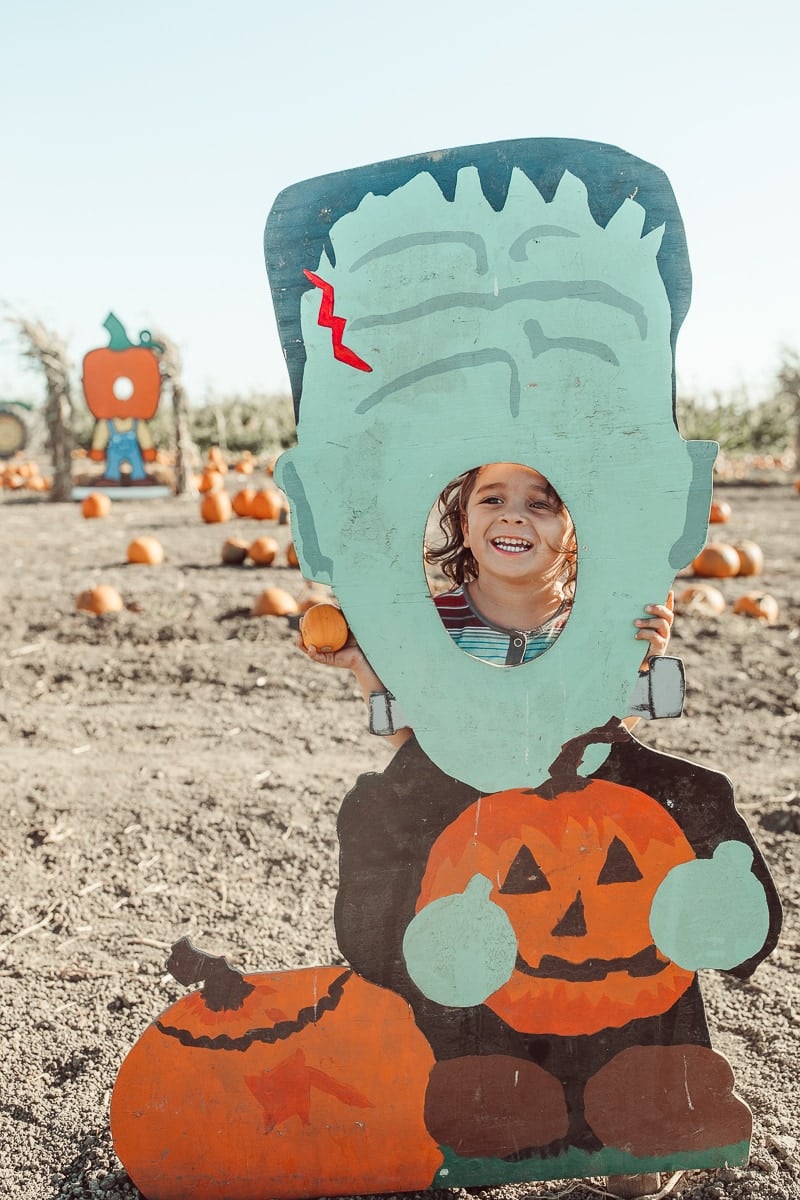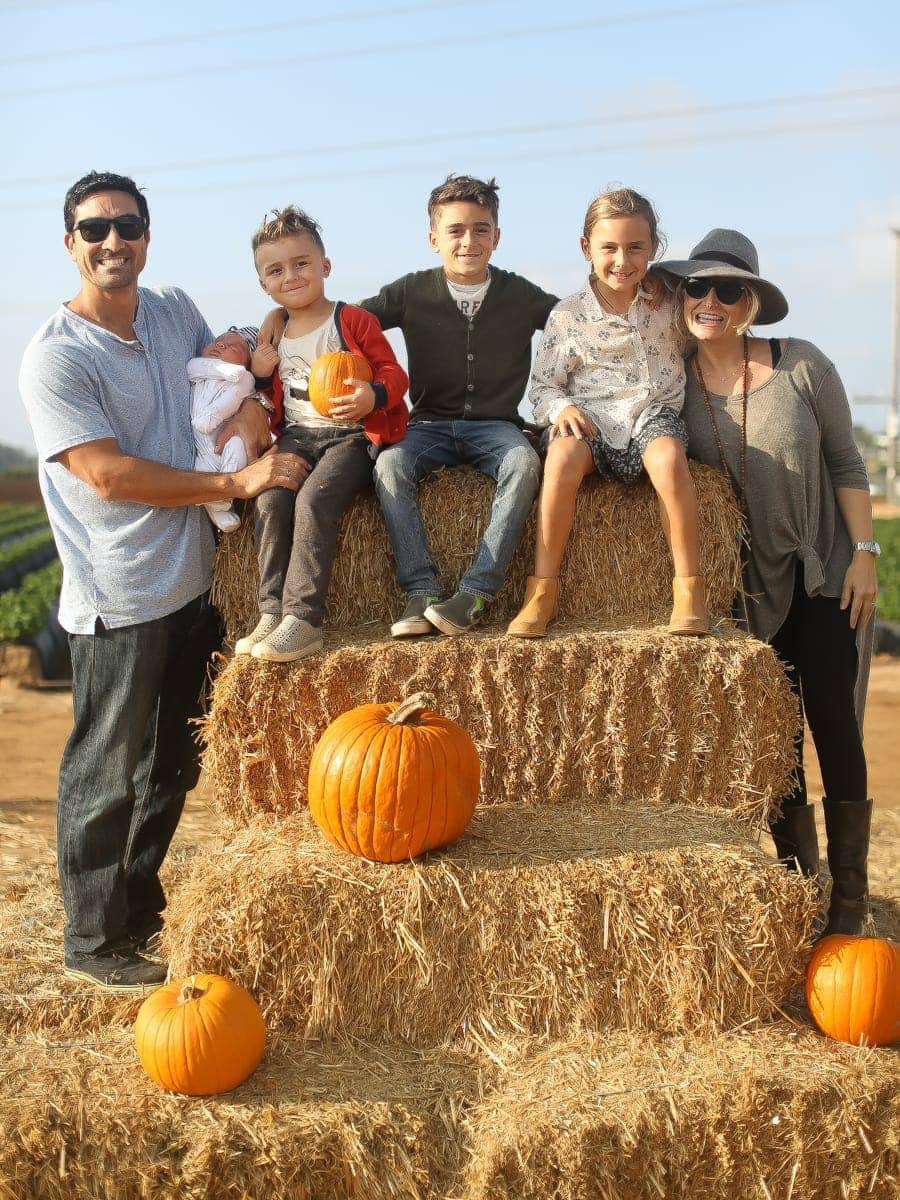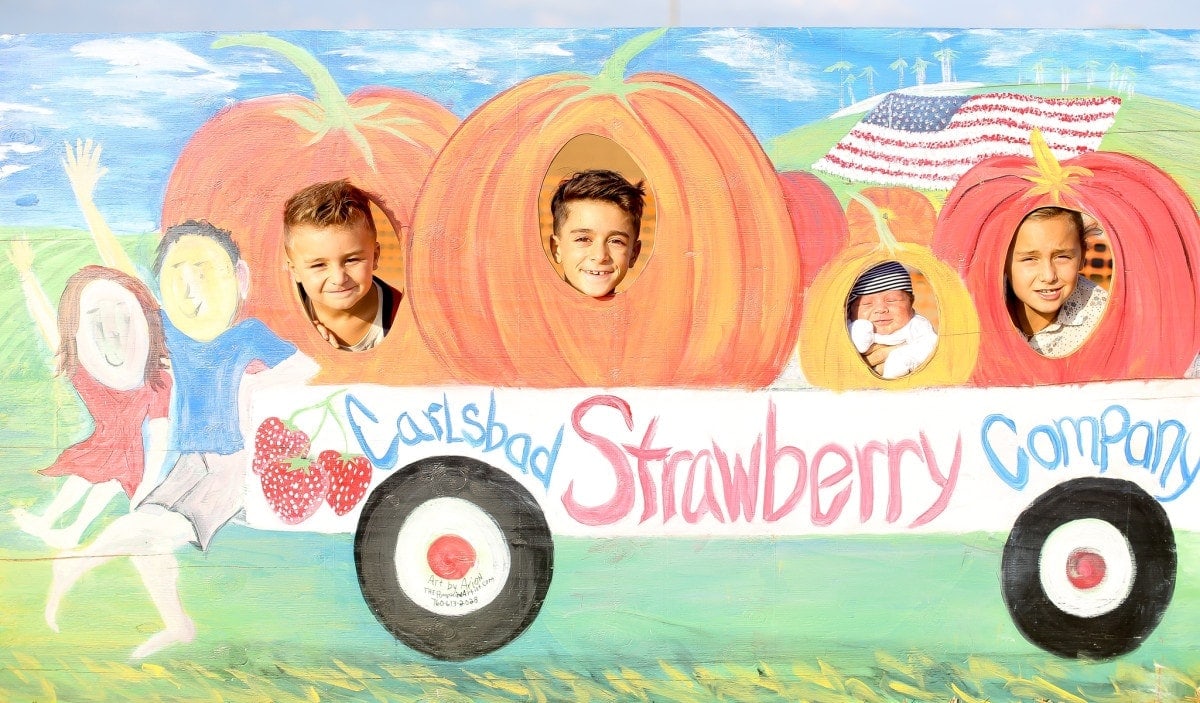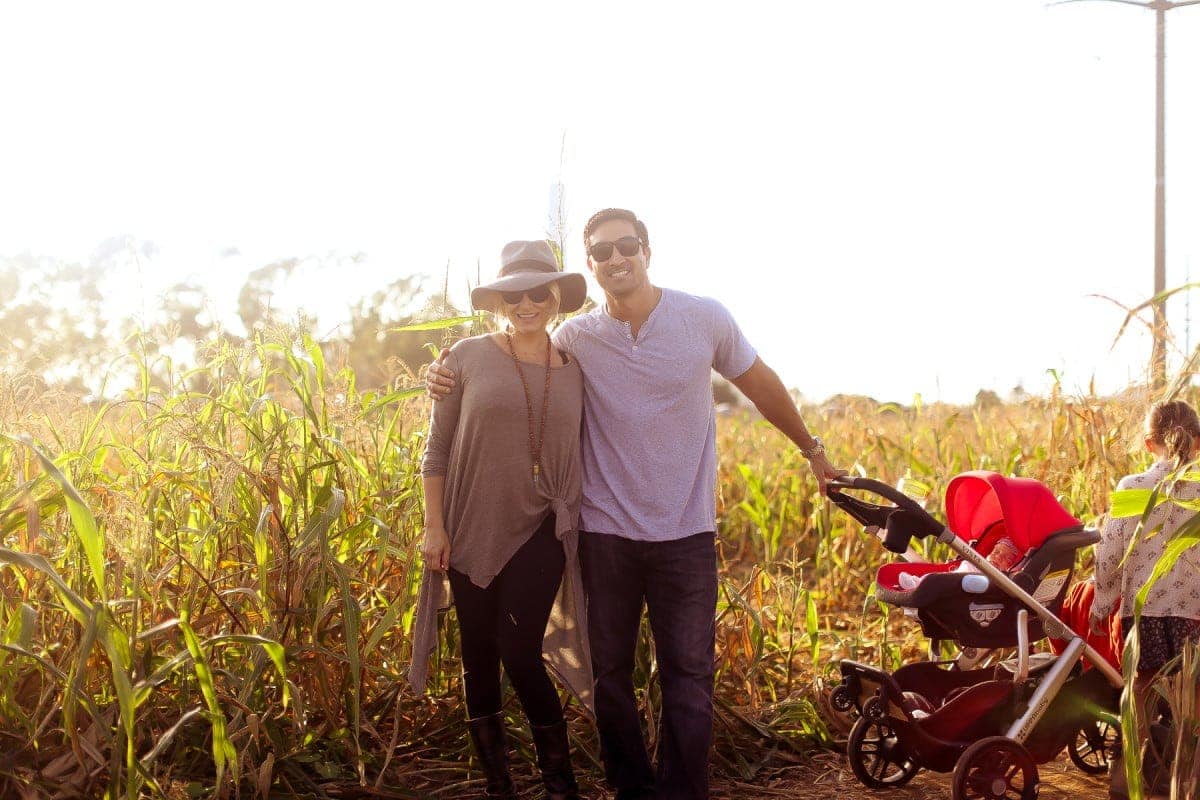 Family Time in the Pumpkin Patch
Every year we go to Carlsbad Strawberry Fields for a few reasons and luckily for me, they are officially open! We love to go each Halloween to support our community and check out some of the beautiful, wide-open spaces for ourselves. Add in a pumpkin patch, apple cannons, and a corn maze, and it is everything a fall-loving mom could ever dream of. Luckily, my sweet brood of babes keeps me focused and grounded in the welcomed chaos of it all.
Each year, I'm reminded of the first time we went as a family of six. As we walked through the patch all I heard was:
"Momma I found the greatest pumpkin."
"Momma, look at mine."
"Can I pick one for baby Brody?"
It is such a perfect pumpkin patch so close to home. Watching the kids dote on each other and have fun together always has me smiling from ear to ear. Did I really create this family? I'm so glad I can document these special Halloween moments through the years with my camera.

Have you listened to my podcast? Check out The Mom Confidential!
---
The jack o' lantern tradition originally started with the carving of turnips. When the Irish immigrated to the U.S., they found pumpkins were more plentiful here and they were much easier to carve.
---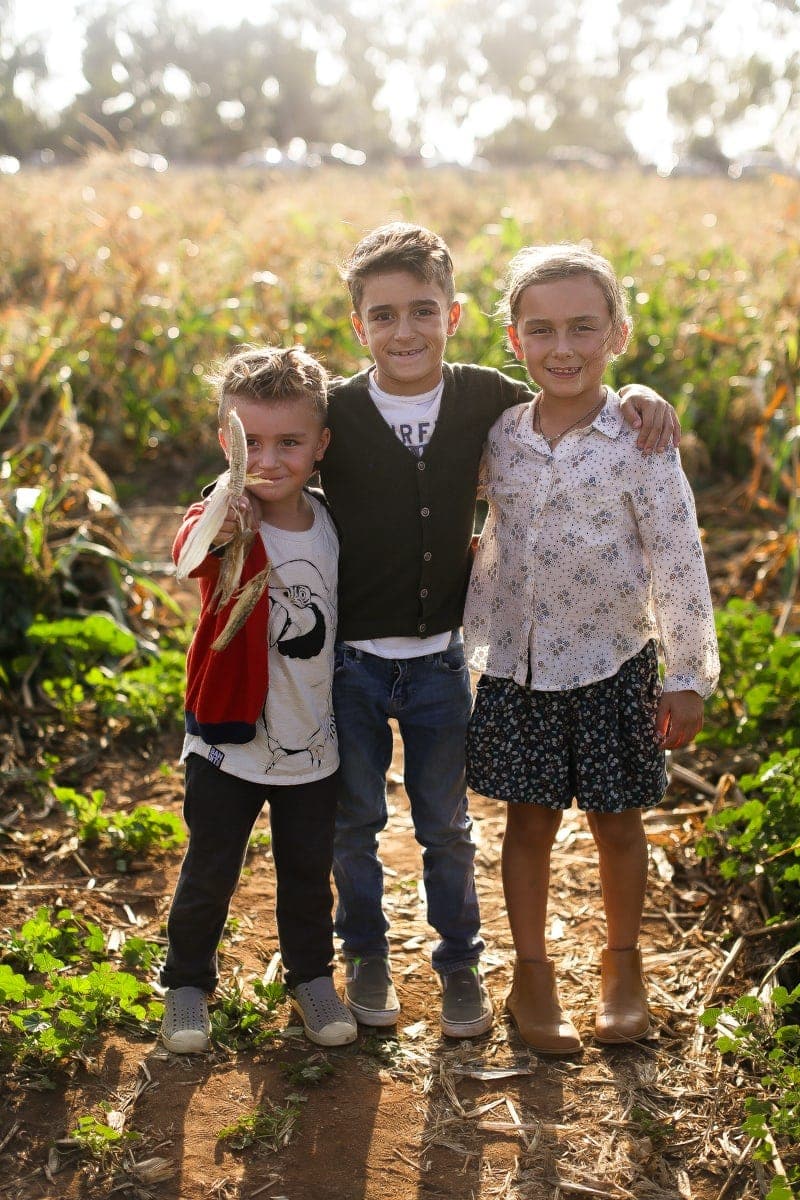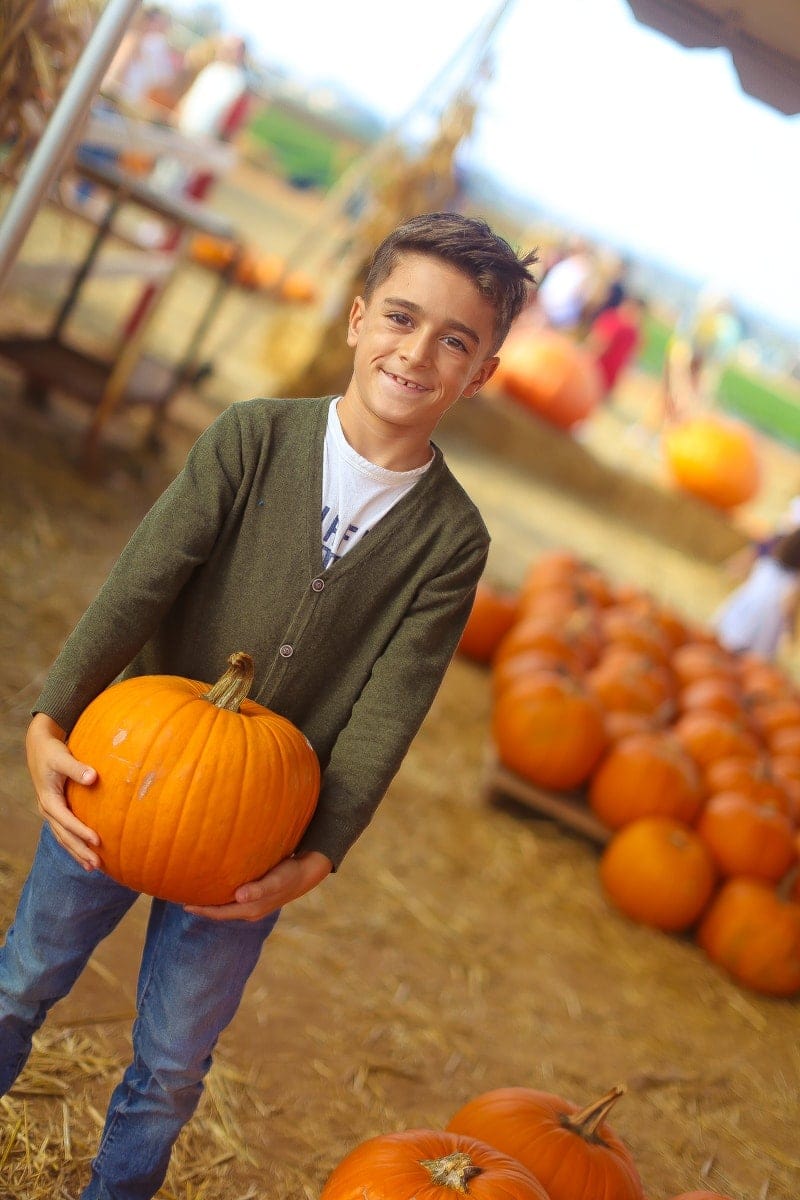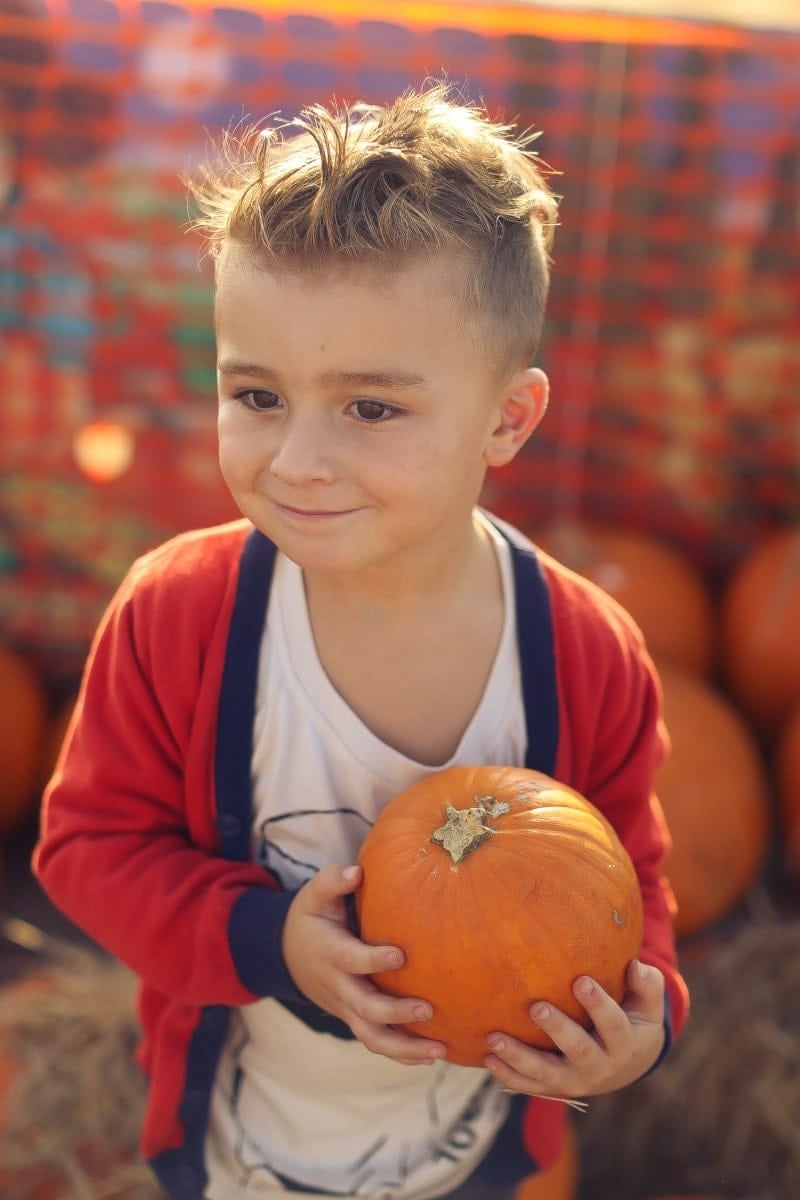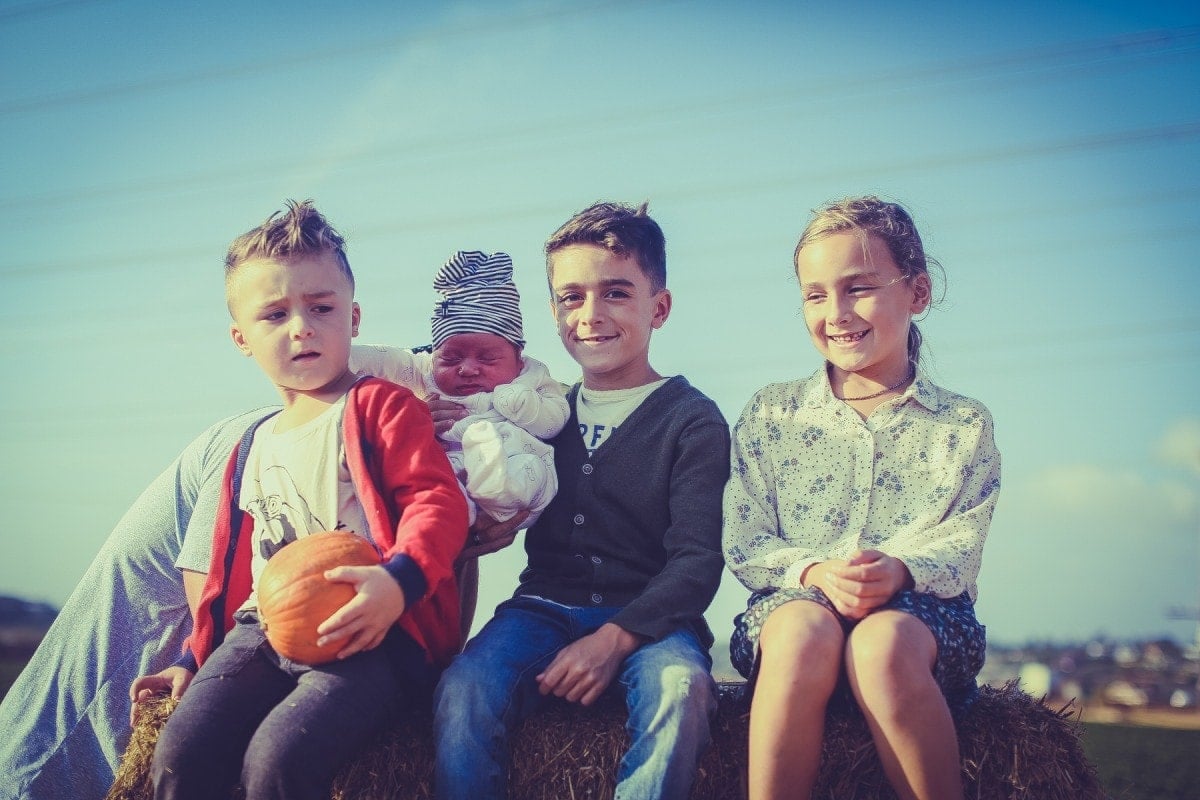 Make New Memories This Season
Each year, watching the kids laugh and play together as they pick out their pumpkins always has me reflecting on how far we have come and how much they have grown up. Each day they continue to fill up my already full heart.
My oldest, Jackson, has set the bar so high for the others with impeccable manners, and he's the ultimate sweetheart. He is such a giving soul, always wanting to help others before himself. It's obvious he takes after his dad.
Dylan, my only girl in the house, plays great with her brothers and likes to lead the pack, but of course always with a keen eye on fashion. She can throw a football and play dodgeball, but you can be sure it will be in a dress.
Roman, what can I say about him? He walks around singing the song "Wrecking Ball," which is very reflective of his personality. He is such a force to be reckoned with. I have never seen a child exude such confidence! He will only walk to the beat of his own drum. He's big in stature and personality. Either way, he's the boy that keeps us on our toes most days, but I wouldn't change a thing about him.
And sweet Boss Baby Brody, our happy, giggling, dancing machine. He is just as confident as his big brother Roman and has a sparkling spirit and personality that everyone gravitates toward.

---
In early colonial times, pumpkins were used as an ingredient for the crust of pies, not the filling.
---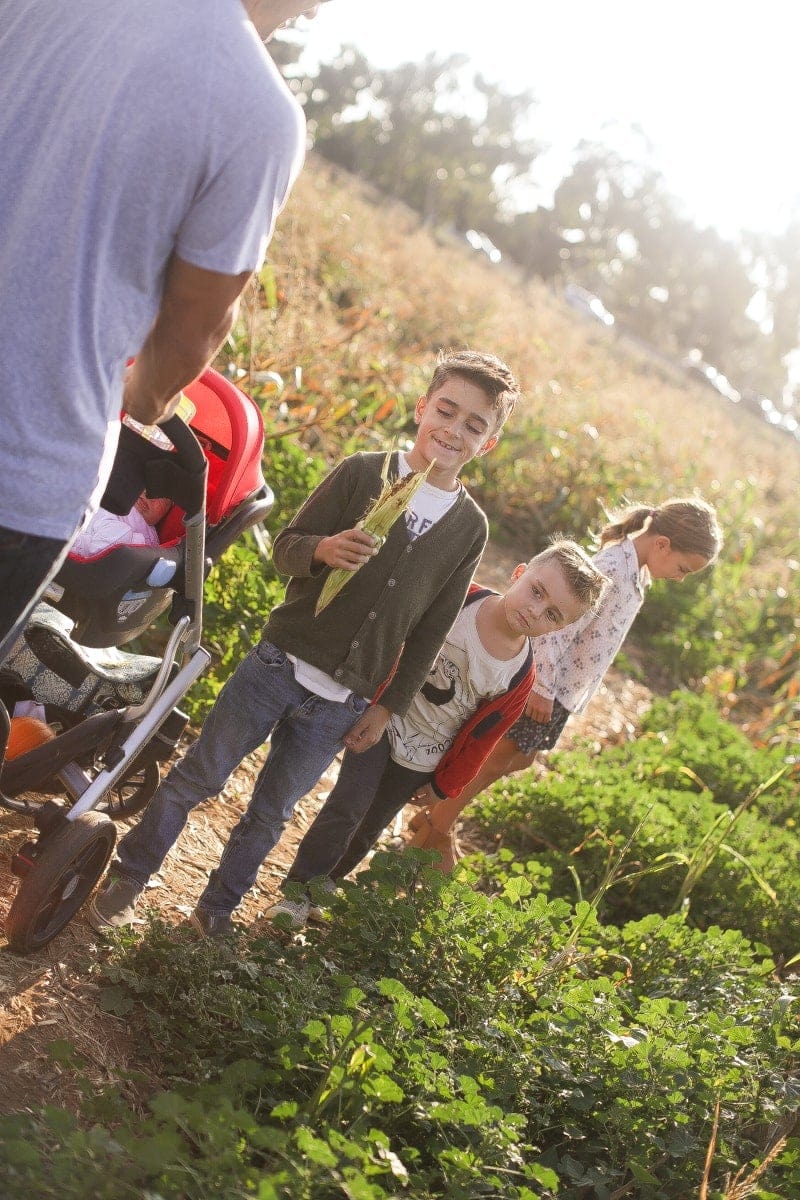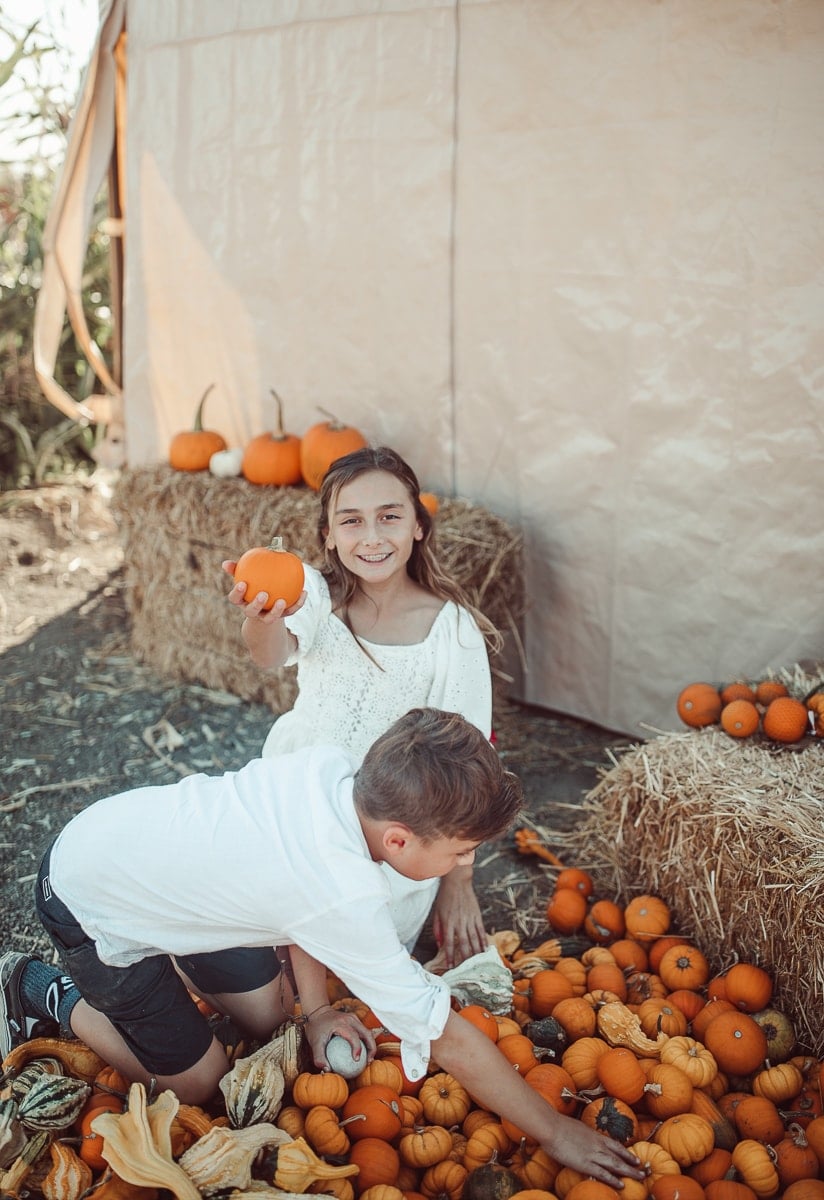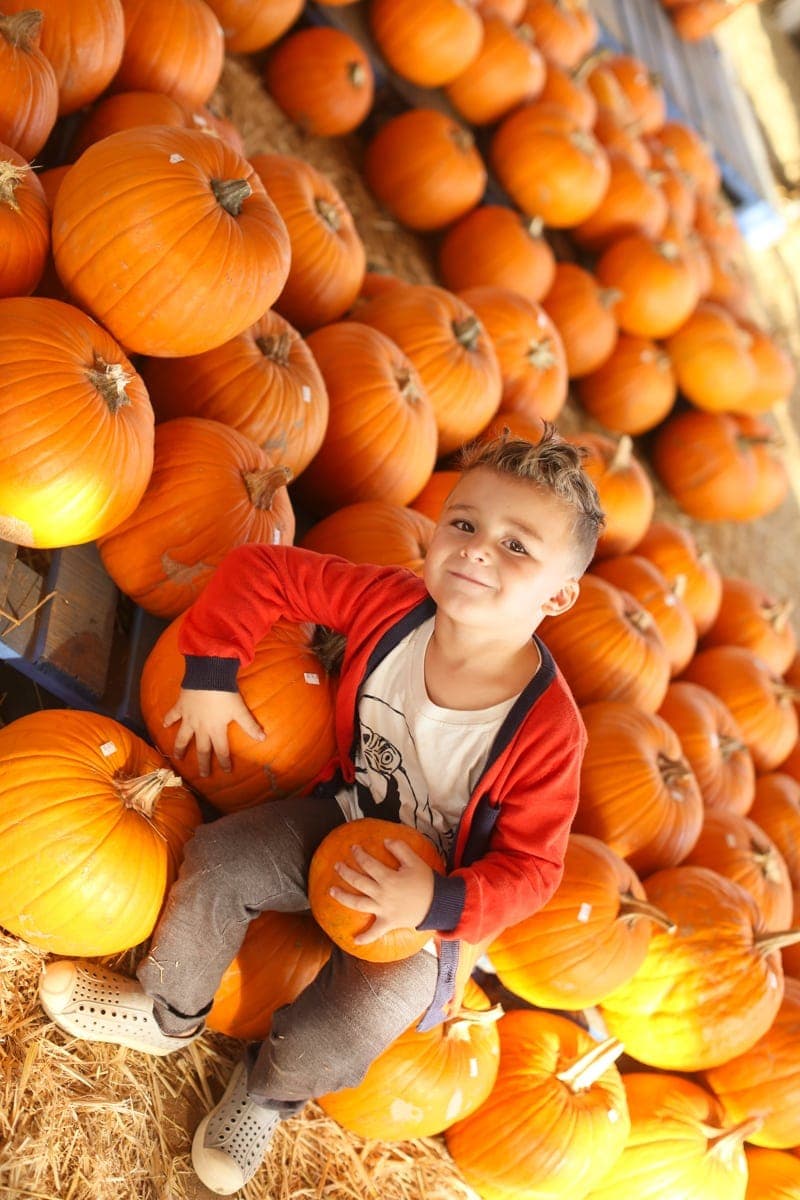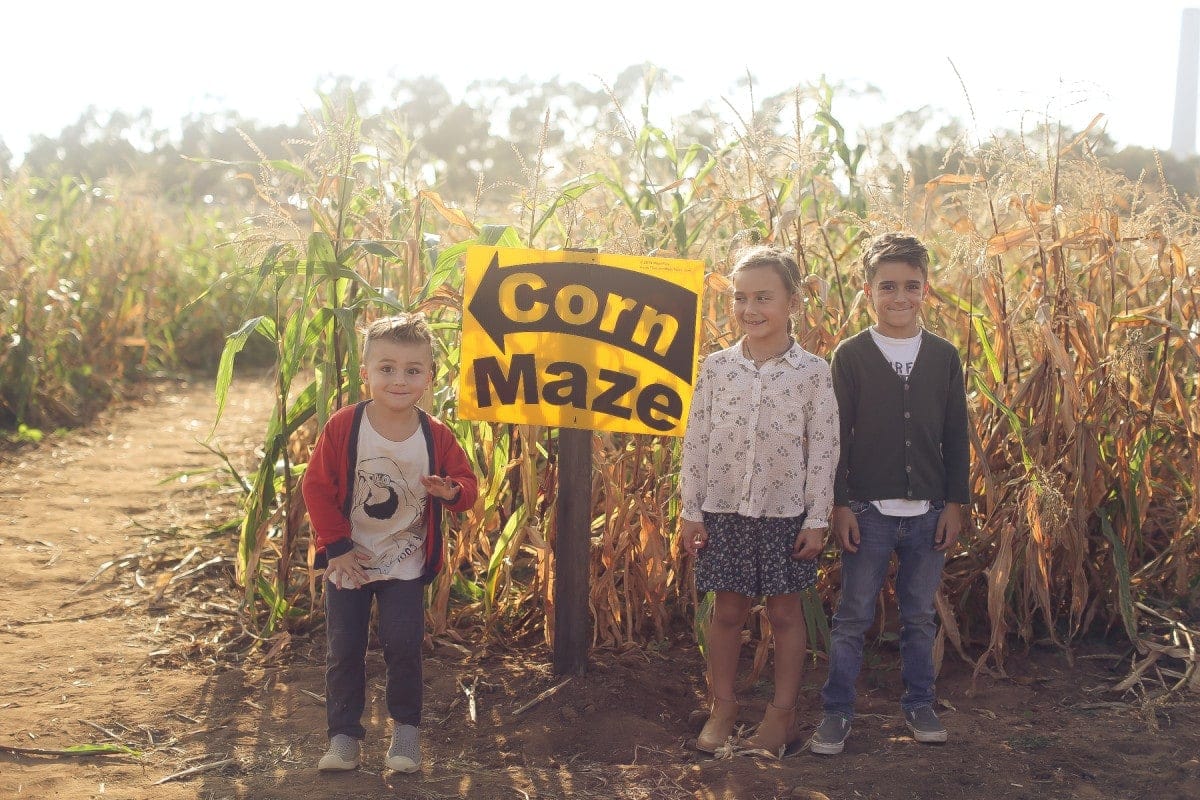 Get Ready for Halloween!
Halloween is only weeks away, and I'm looking forward to trick-or-treating with my kids (and a hot pumpkin latte in hand). While this year will probably still be a little different than the years before, you can be sure we'll be celebrating in style at the Schaffer house!
I am hoping the fall's "crisp" air stays a bit longer. It's been quite a welcoming relief after the sweating and sunburns of summer! What kind of fall or Halloween traditions do you do with your kids? Comment below!
---
The largest pumpkin pie ever made was over five feet in diameter and weighed over 350 pounds. It used 80 pounds of cooked pumpkin, 36 pounds of sugar, 12 dozen eggs and took six hours to bake.
---
Tips for Parenting In Style...
Never boring, always awesome. Keep up to date with the latest from City Girl Gone Mom.