Halloween is almost here and it's one of our favorite times of the year! Creating Halloween traditions for kids is a fantastic way to make lasting memories. Check out the fun traditions we have and feel free to share your own in the comments!
Halloween Traditions for Kids
Halloween has been an all-time favorite of mine for as long as I can remember. Growing up, I had a tight group of friends on the block and someone's parents always threw an amazing Halloween party for us kids. Year after year I couldn't wait to dress up, trick or treat, and dive into the scare-fest.
However, once my friends and I hit middle school, there was this crazy thing called egging. We used to run around the neighborhood with shaving cream and eggs and throw them at other kids participating in this madness. So far as a parent, I haven't seen "egging" reappear. And I am hoping it stays buried in the past where it belongs.
I had such a fun Halloween as a kid, so like most parents, Bobby and I want to make the holiday memorable for our own children. Creating your own Halloween traditions with kids means you can find what you all love and make it your own! Plus, it's great to spend so much time together as a family! Whether it's trick or treating, pumpkin picking, spooky parties, or pumpkin carving, these fun Halloween traditions will make this holiday memorable for you and your littles.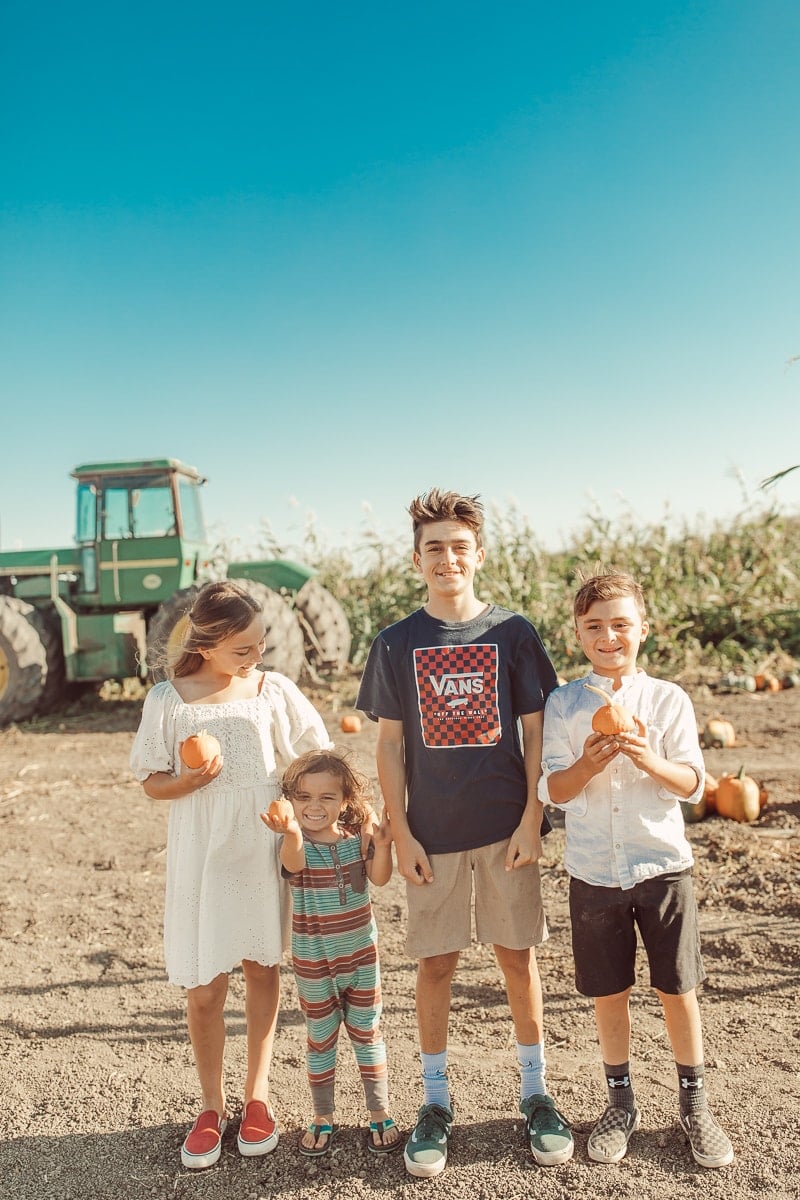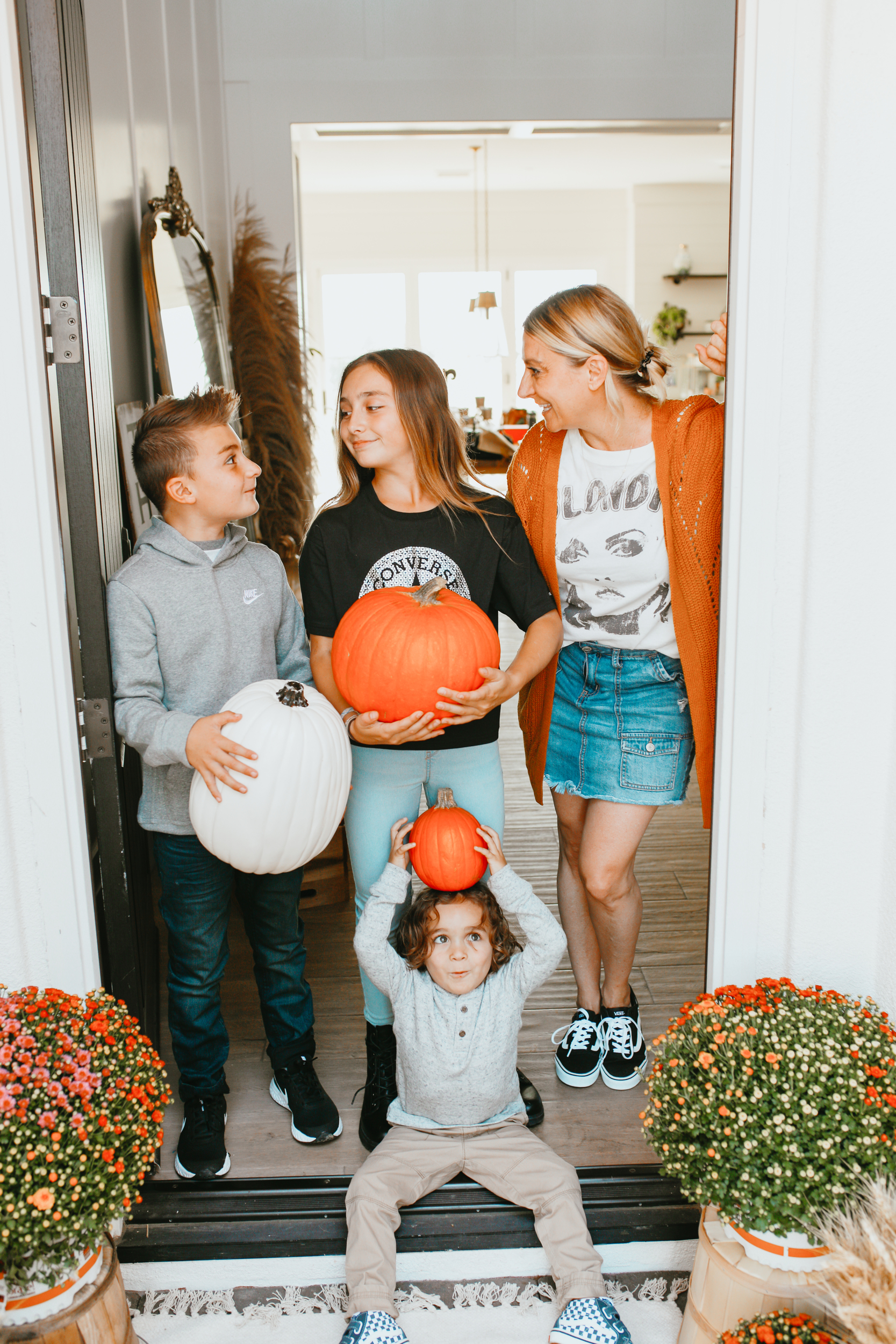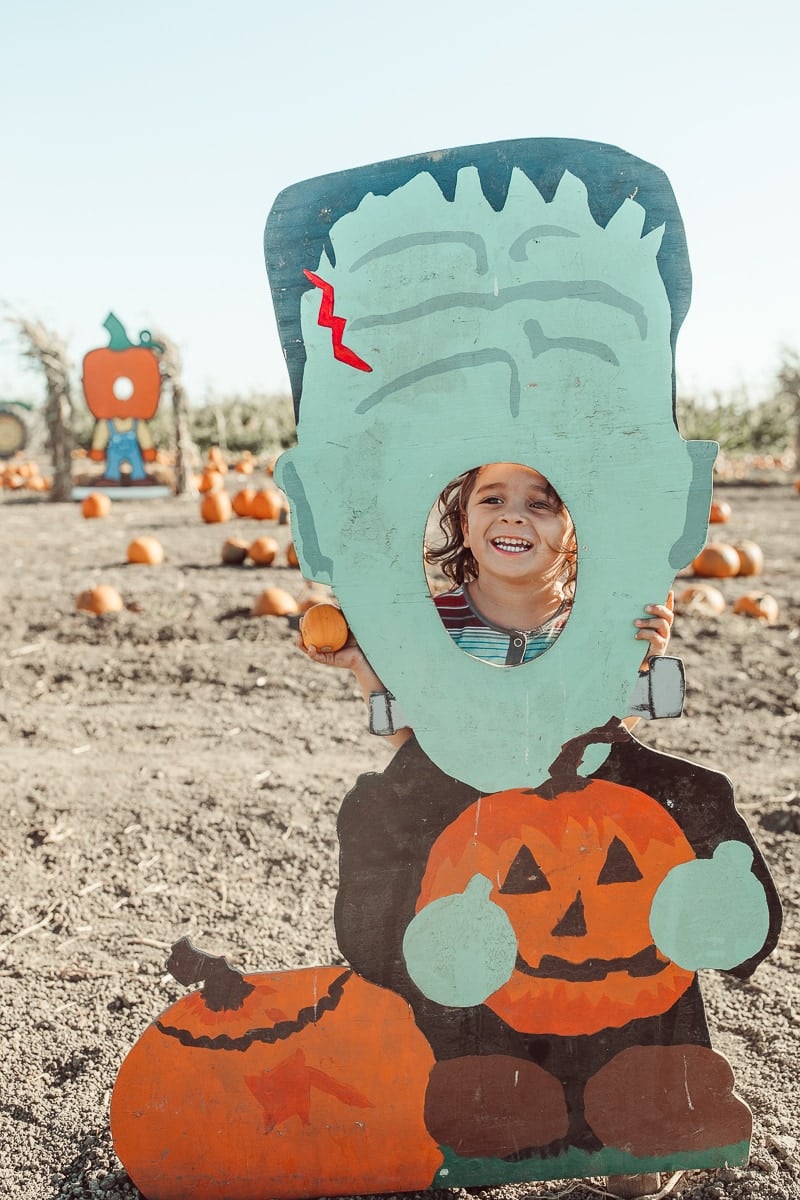 Visit the Pumpkin Patch
We always start the Halloween season off by visiting a local pumpkin patch. From hayrides to corn mazes, a pumpkin patch is a great way to start the season off right. The kids always have a blast picking out pumpkins to carve and some to decorate the house with. Plus, it's a great opportunity for some family photos!
My advice? Why go to just one when you can go to a few different ones to maximize your experience?
Carve Pumpkins
Carving pumpkins at home or a friend's house is always a hit. The kids love drawing silly faces or scary faces on the pumpkins while Dad gets to carve it out for them. Plus, it's such a blessing to find friends with similar interests for the children! We get to have our adult conversations and the kids get to experience the fun. Carving pumpkins is a classic Halloween tradition that never gets old. Whether you keep it simple with traditional jack-o-lantern faces or get creative with intricate designs, carving pumpkins is always a fun and messy activity for the whole family to enjoy. Don't forget to save the pumpkin seeds from the pumpkin guts for roasting as a tasty treat!
---
There's a $1,000 fine for using or selling Silly String in Hollywood on Halloween.
---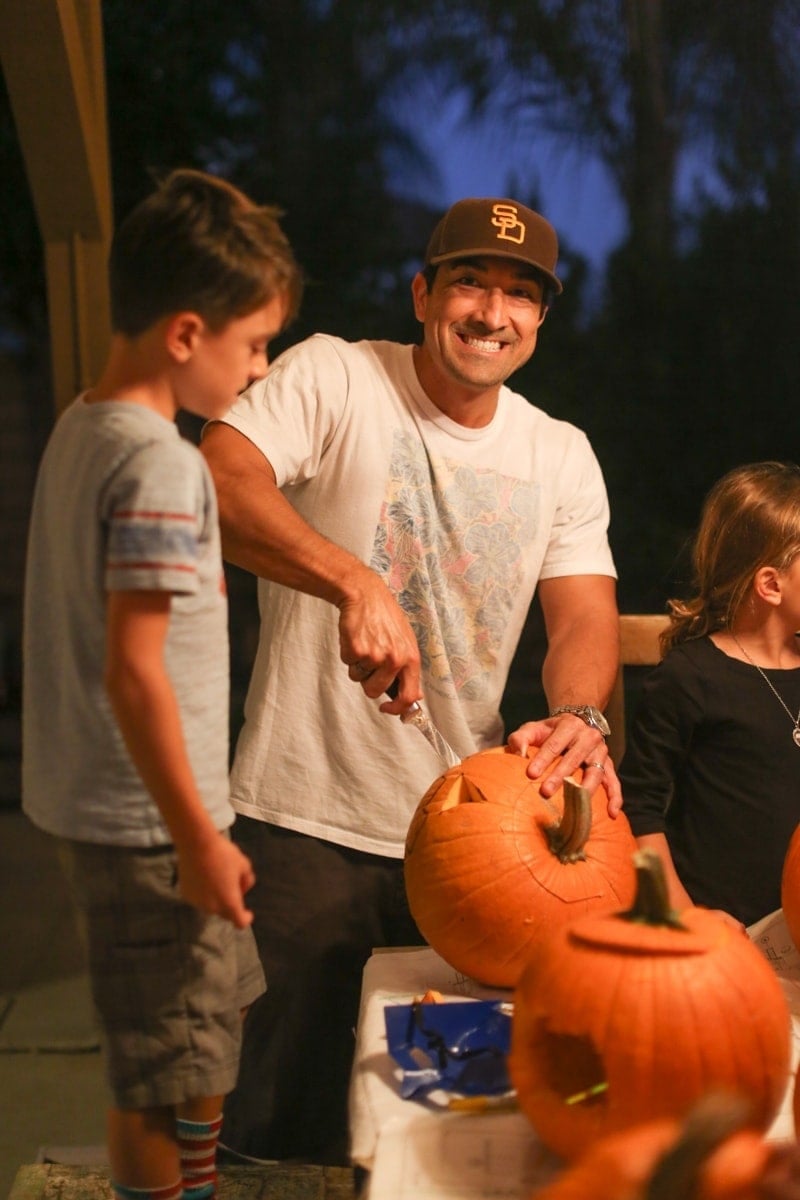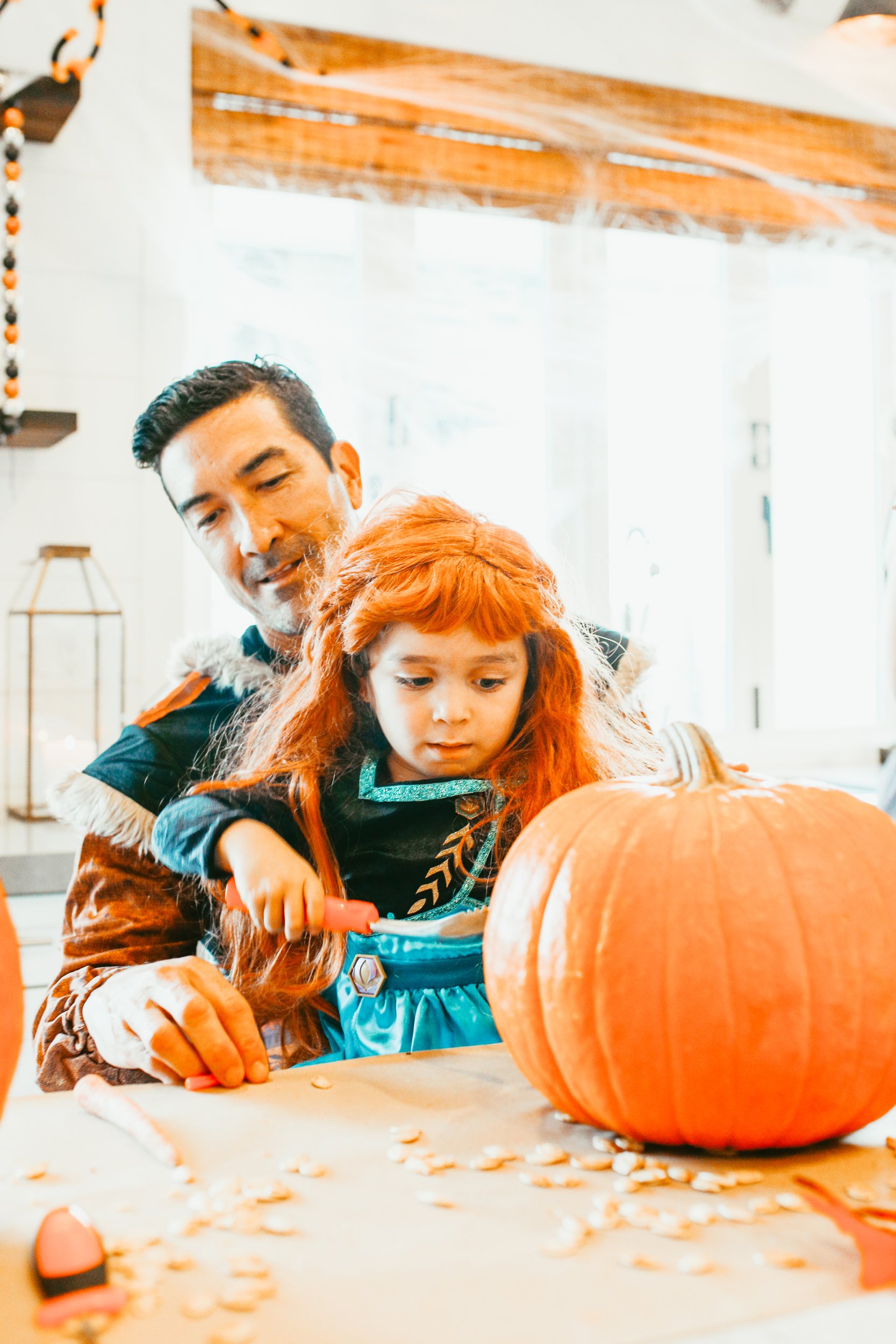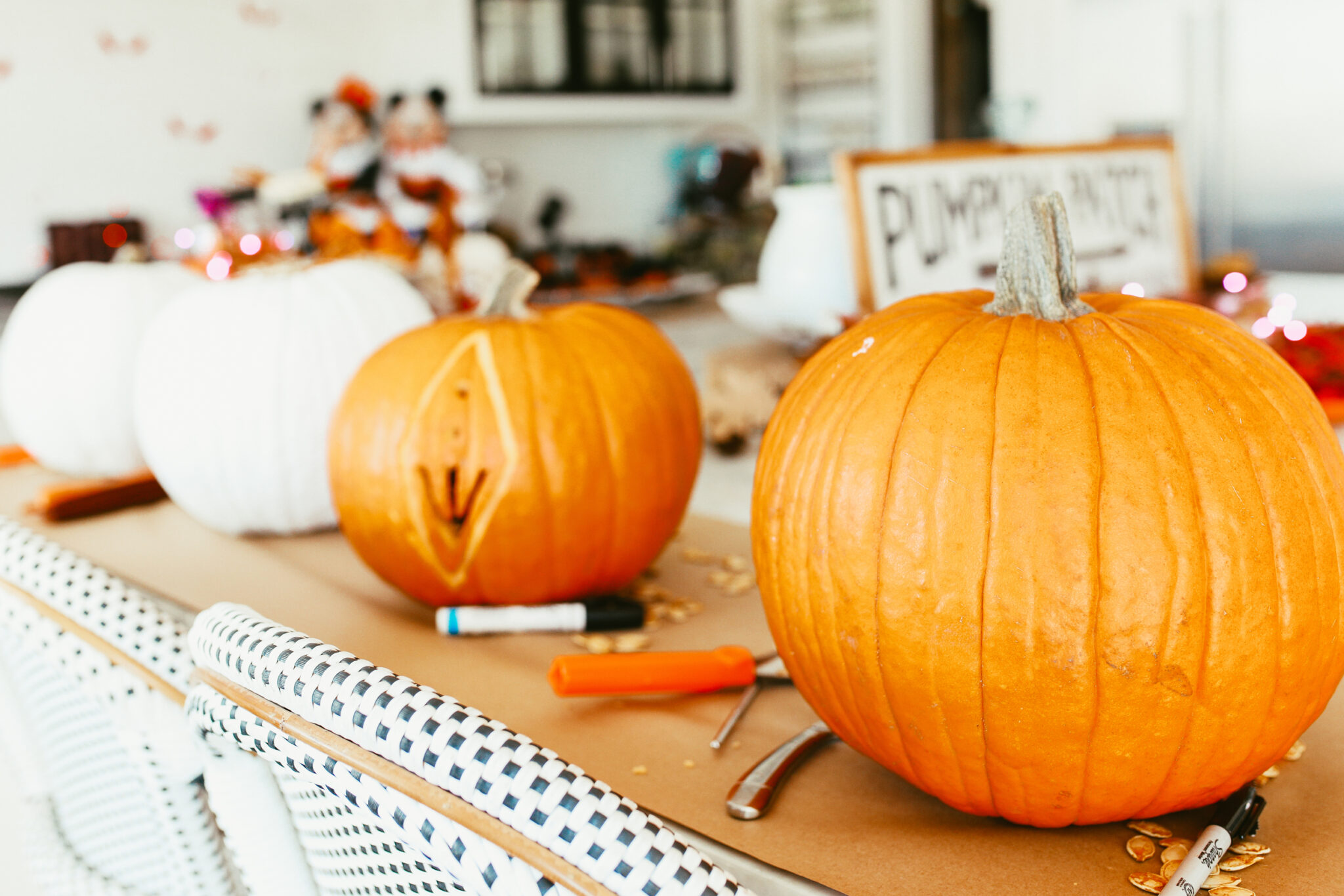 ---
Black cats, spiders, and bats are all Halloween symbols because of their spooky history and ties to Wiccans. All three were thought to be the familiars of witches in the middle ages, and are often associated with bad luck.
---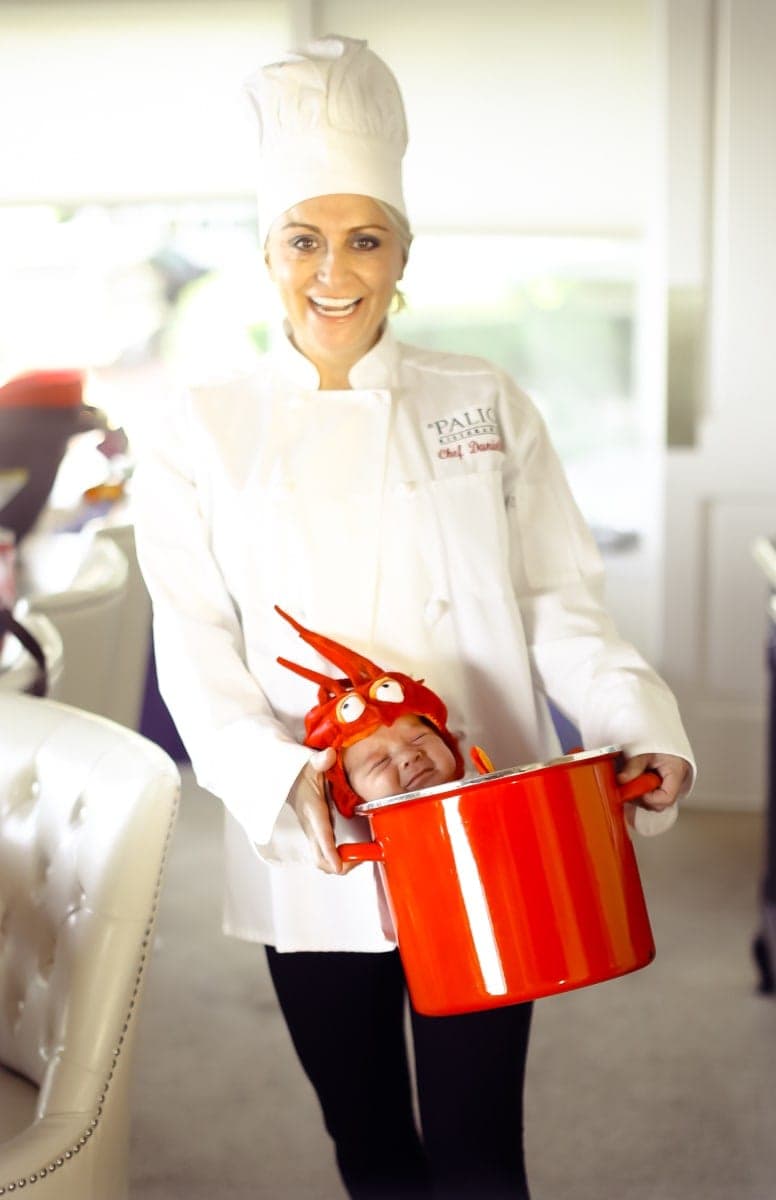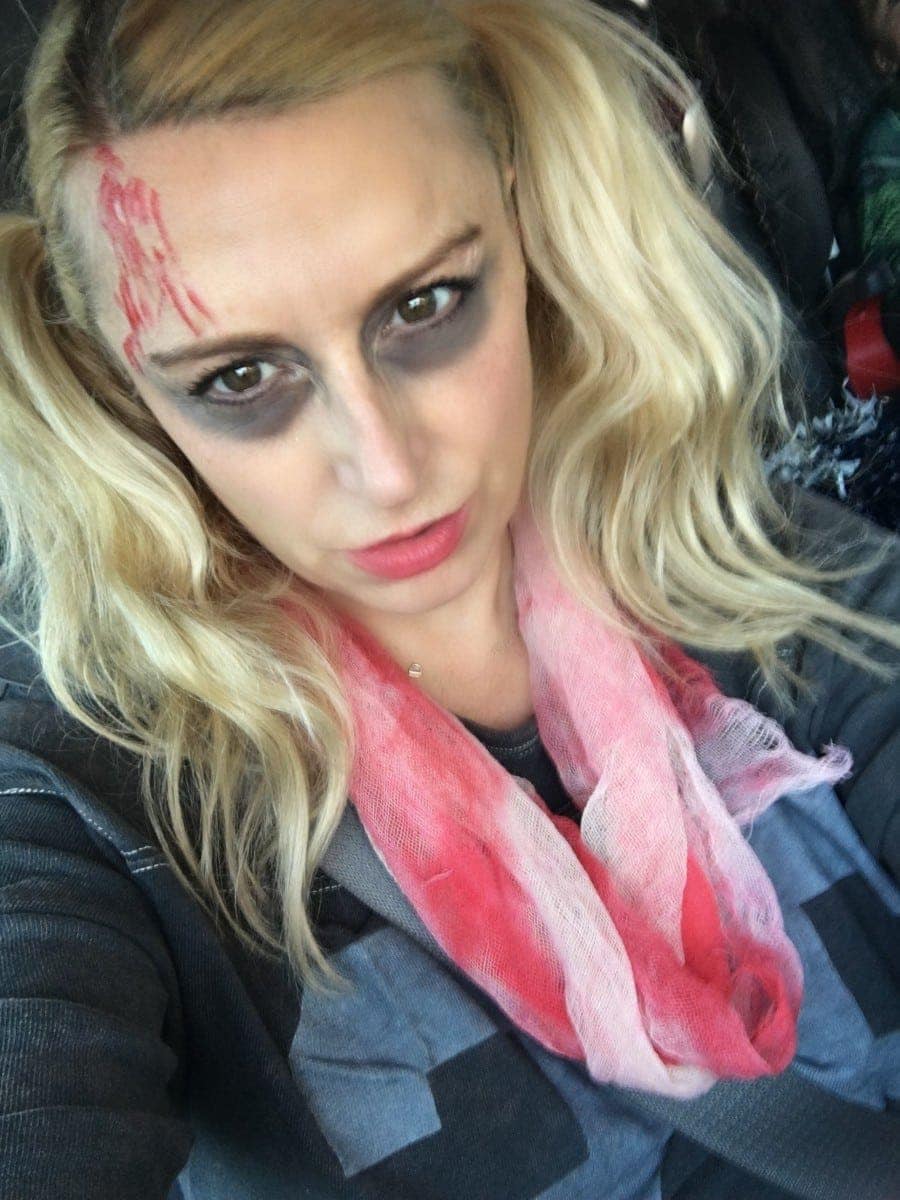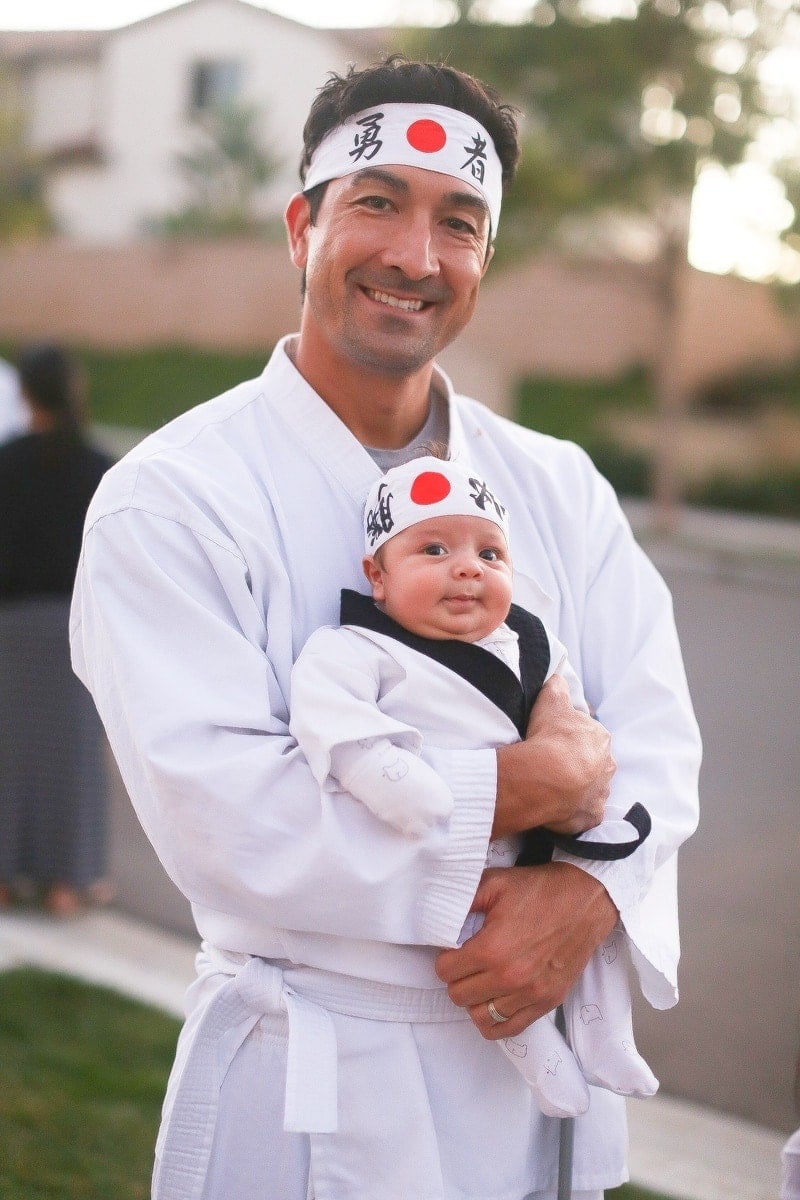 The Costumes
For both the kids and the adults, costumes are everything when it comes to Halloween. We like to let the kids choose their own whether it is funny, silly, or scary costumes. One year, Jackson and Dylan opted for a zombie football player and cheerleader, while I was drawn to being a "mom"-bie due to my exhausted state of mind.
I even tried to be a chef with a baby lobster for Brody's first Halloween, but that lasted for about 60 seconds. Ultimately, baby Brody and Daddy looked adorable as the Karate Kids while Roman was a very happy Ninja Turtle.
One year I'd love to even go green and make all of our costumes from recycled materials! Hopefully, we can do that next year!
Have you listened to my podcast? Check out The Mom Confidential!
---
A full moon on Halloween is extremely rare. The last full moon on Halloween was 2020. Before that, it was back in 2001, and before that it was in 1955.
---
Costume Contests
This is a way of taking the Halloween costumes one step further. Hosting a costume contest is another fun way to get everyone involved in the Halloween festivities. Encourage creativity and originality by awarding prizes for different categories such as scariest, funniest, most creative, etc. This can also be a great opportunity for family bonding as everyone can help each other come up with unique costume ideas and participate in dressing up.
Make sure to capture the memories with lots of photos and videos to look back on in the future. You can even create a scrapbook or photo album dedicated to all your past Halloween costumes and contests.
And don't forget to have fun and be open-minded, as sometimes the most unexpected costumes end up being the winners!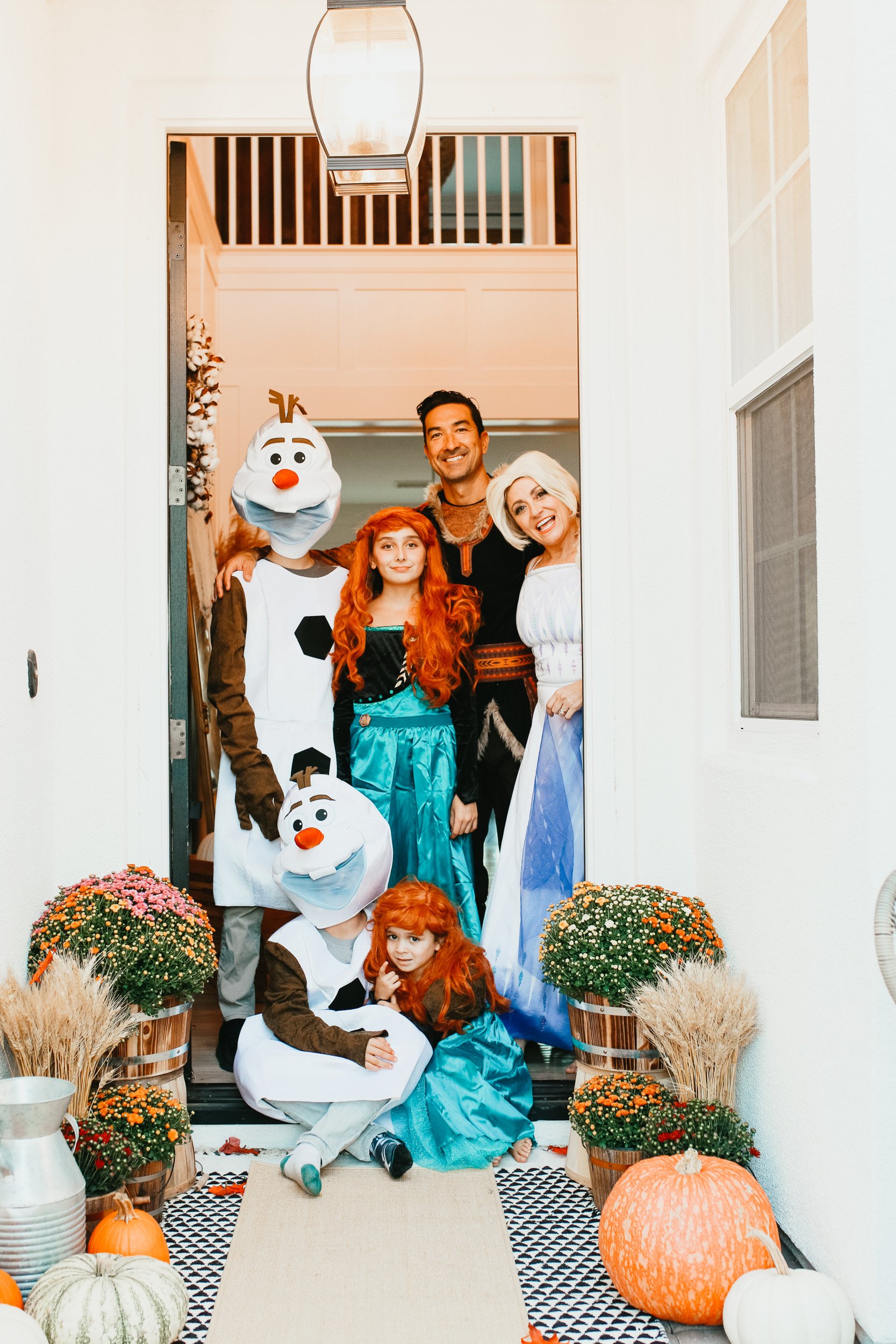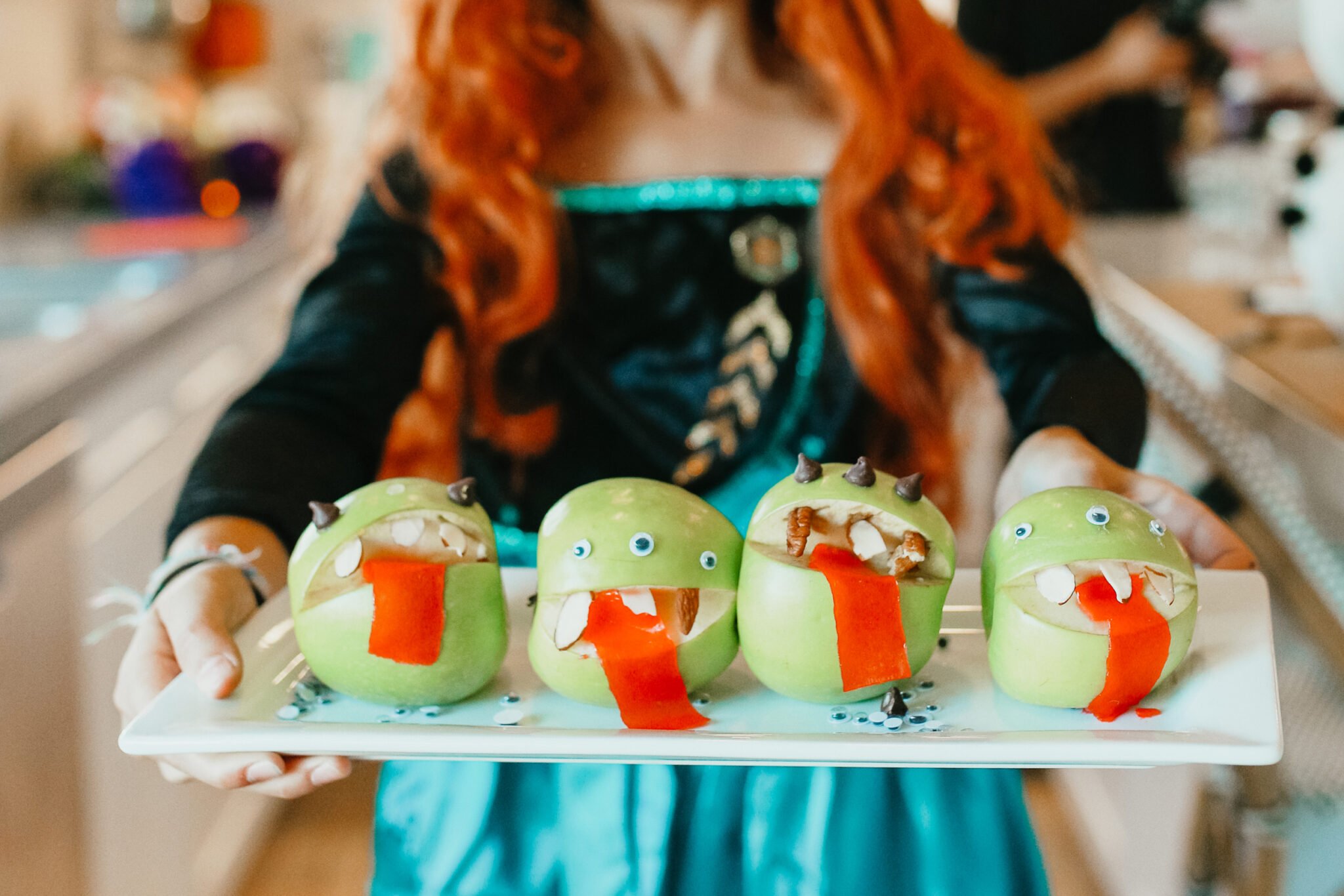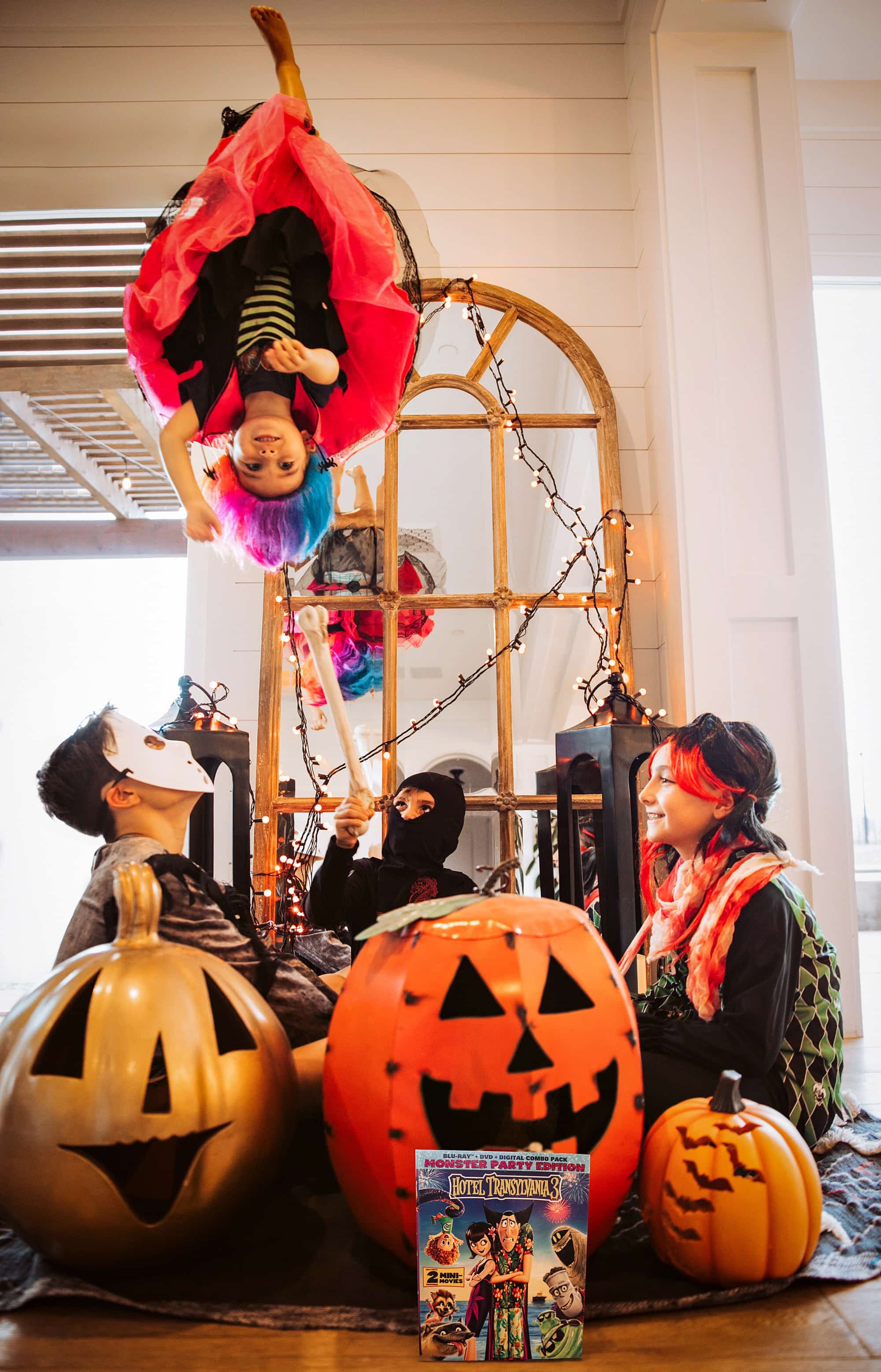 Halloween Movie Night
Another way to celebrate Halloween is by having a spooky movie night. Gather together with your loved ones, snuggle up in blankets, and watch some classic Halloween movies, perfect family movies and good for young children, like Hocus Pocus, The Nightmare Before Christmas, or Ghostbusters. Older kids might want to watch horror movies and get a bit more scared. You can also set the mood by decorating the viewing area with candles, pumpkins, and other spooky Halloween decorations.
Don't forget the snacks for your family movie night! Create a themed snack table with treats like candy apples, spooky cookies, and Halloween-themed popcorn. And if you're feeling ambitious, you can even create a signature cocktail or mocktail for the occasion.
Trick or Treat
Each Halloween (aside from those pandemic years), we get together with our neighborhood and crawl the streets. Sometimes we gather in the cul-de-sac for a small pre-party to kick things off. Then we watch the kids, groups at a time, as they go door to door in search of the best candy. It was one of my favorite family traditions.
This year we're planning on having a fun party at home, so the kids will get a little candy and family fun before trick or treating. And I always feel safer with my kids close to home due to a past Halloween that spooked me. When our little girl was three, we lost her in a crowd. She exited the side of a home that was on a corner and ended up three homes ahead of us. It was horrifying, to say the least.
I never want that to happen again so I make the kids all hold hands, so none of them will stray too far. Another saving grace for me is flashlights. I like to carry a big one that can light up 50 feet ahead of me and the kids hold small, handheld ones they can wear on their heads. It's a good way to keep tabs on where they are. Plus, it adds to the spooky ambiance!

---
The word "witch" actually comes from an old English word that means "wise woman." Members of the Wiccan were once highly respected.
---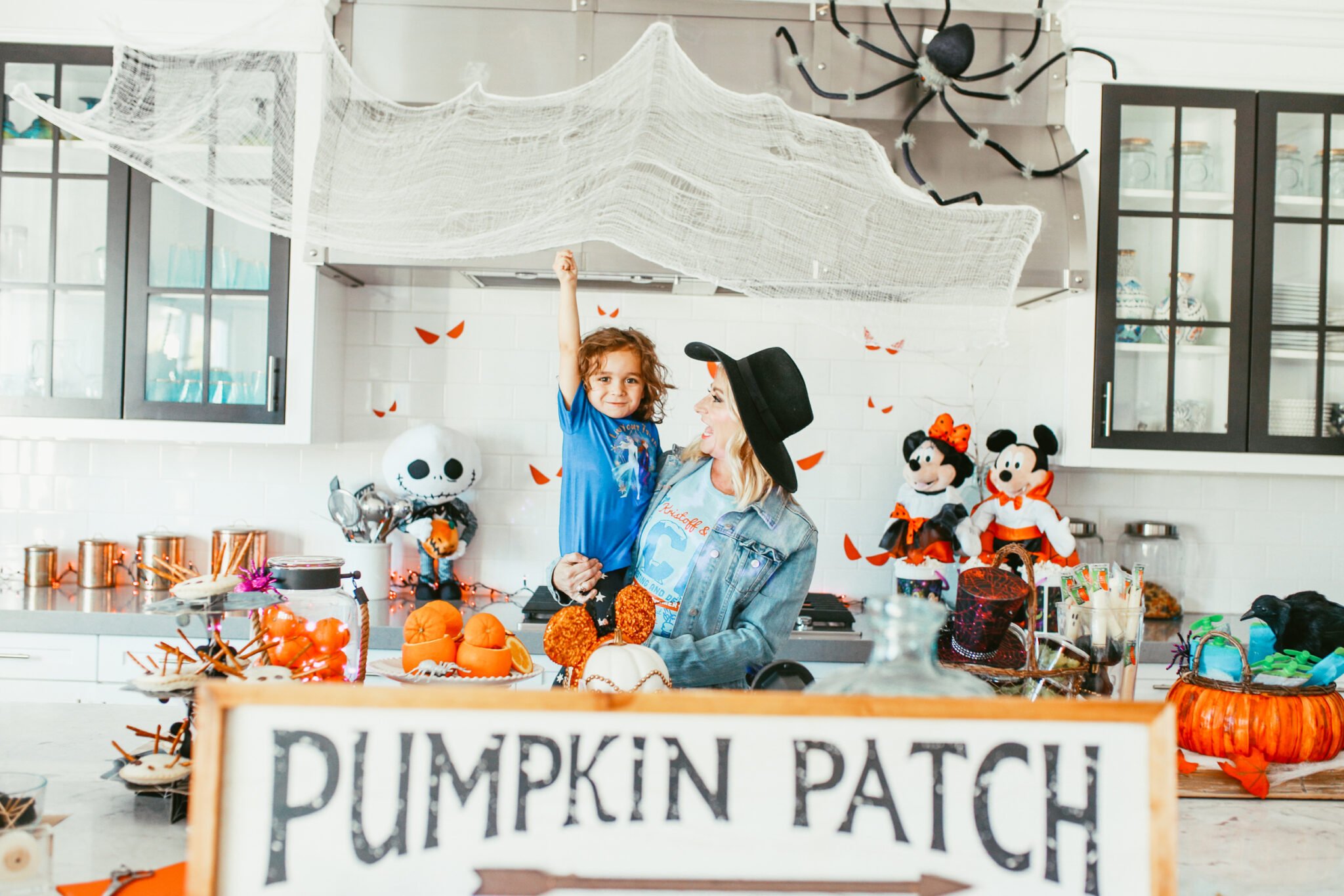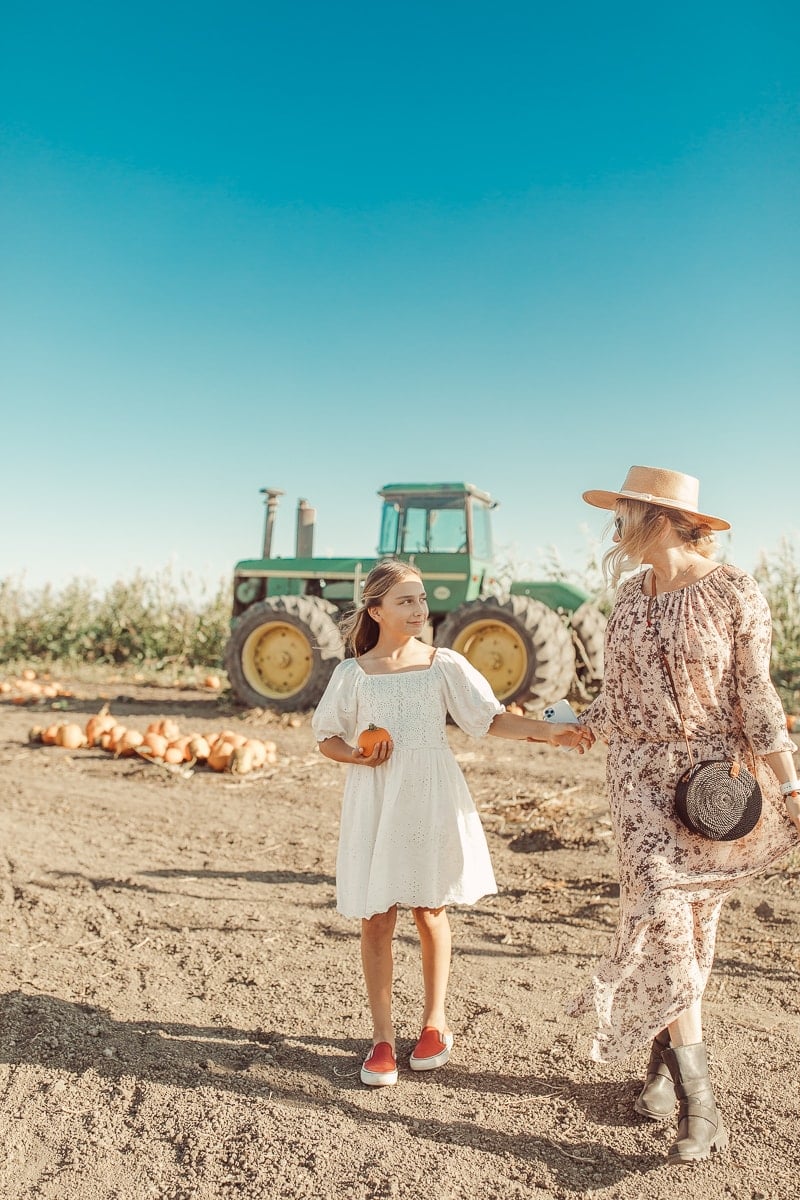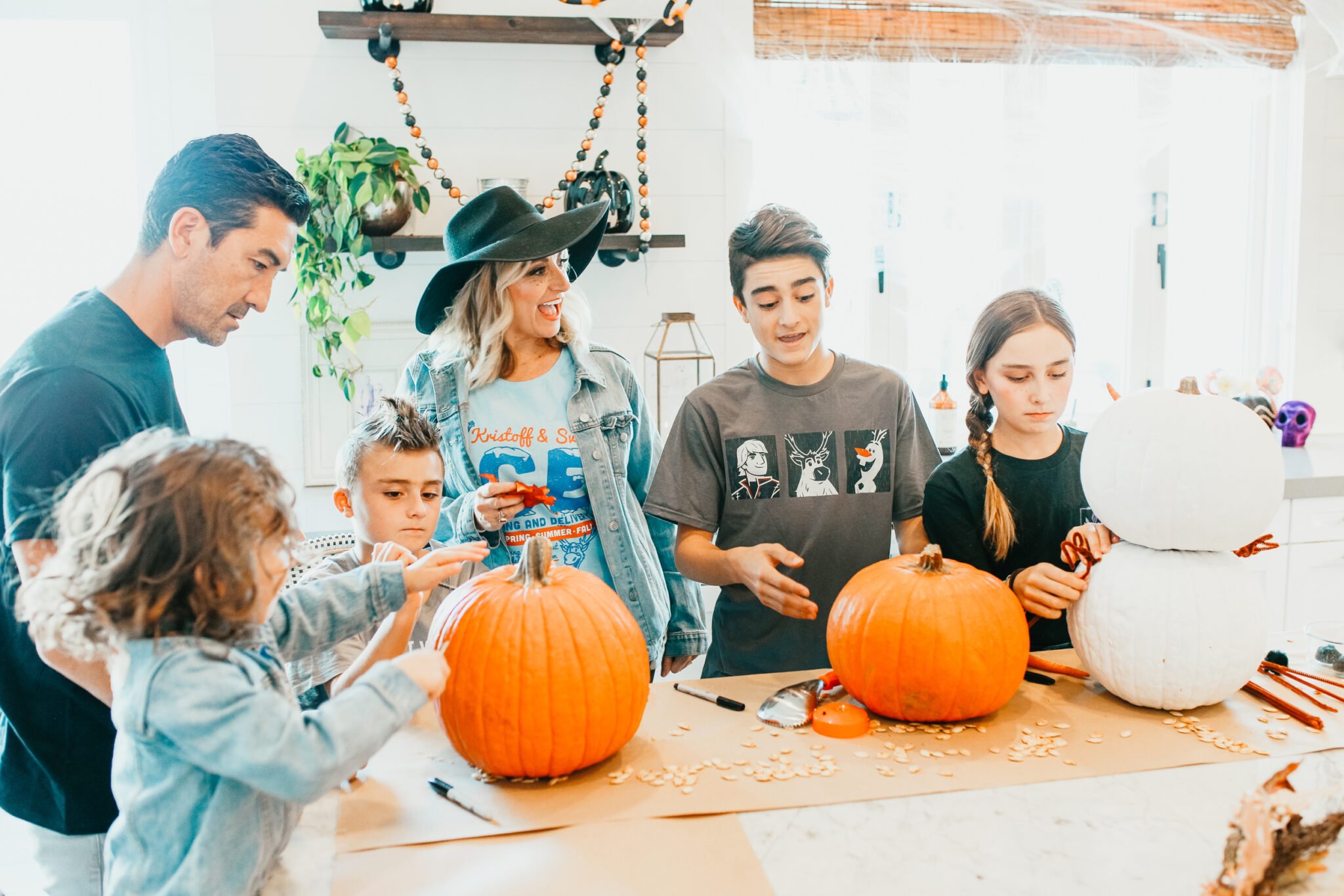 The Great Big Pumpkin
My dear friend Susan told me about this one. She told me to have the children pick out 10-20 pieces of candy and leave the rest out for the Great Pumpkin because he comes and takes all the Halloween candy and leaves each child a cool present in exchange. We've done it before and it worked like a charm. Such a great way to get the bad candy out of your house!
The idea of the Great Big Pumpkin is a creative and interactive way to make Halloween even more exciting for children. It not only allows them to indulge in some candy but also teaches them about giving and sharing with others. This tradition can be carried on for years to come, providing fun memories and a sense of community within the family. Additionally, it adds to the Halloween spirit by incorporating a mythical element into the holiday. It's a great way to keep things interesting and make Halloween even more special for children and adults alike!
Bobbing for Apples
Bobbing for apples is a classic Halloween tradition that's been around forever. It's a favorite at Halloween parties everywhere! Just fill up a big tub with water, float some apples on top, and watch the kids go for it. They try to grab the apples using only their mouths. It's a super fun activity that brings laughter, excitement, and a bit of healthy competition among the kids.
Halloween Story Time
Consider starting a tradition of Halloween storytime. Gather around with family and friends and share spooky or funny Halloween books. This can be a great way to end the Halloween night, creating an atmosphere of suspense and anticipation, while also encouraging children's imagination and love for storytelling. To make it even more interactive, have everyone take turns telling their own stories or come up with a group story! This tradition can easily become a family favorite and a cherished Halloween memory for years to come.
Giving Back
While Halloween is all about dressing up and having fun, it's also important to remember those in need. Consider donating costumes or candy to children in hospitals or orphanages. You can also volunteer at local events or charities that host Halloween festivities for underprivileged communities. This is a great way to spread joy and kindness on this holiday, while also teaching children the value of giving back to their community.

Have you tried adding any of these new traditions to your Halloween celebrations? What are your favorite Halloween traditions? Be sure to share them in the comments below.
Tips for Parenting In Style...
Never boring, always awesome. Keep up to date with the latest from City Girl Gone Mom.