Self Care with Head & Shoulders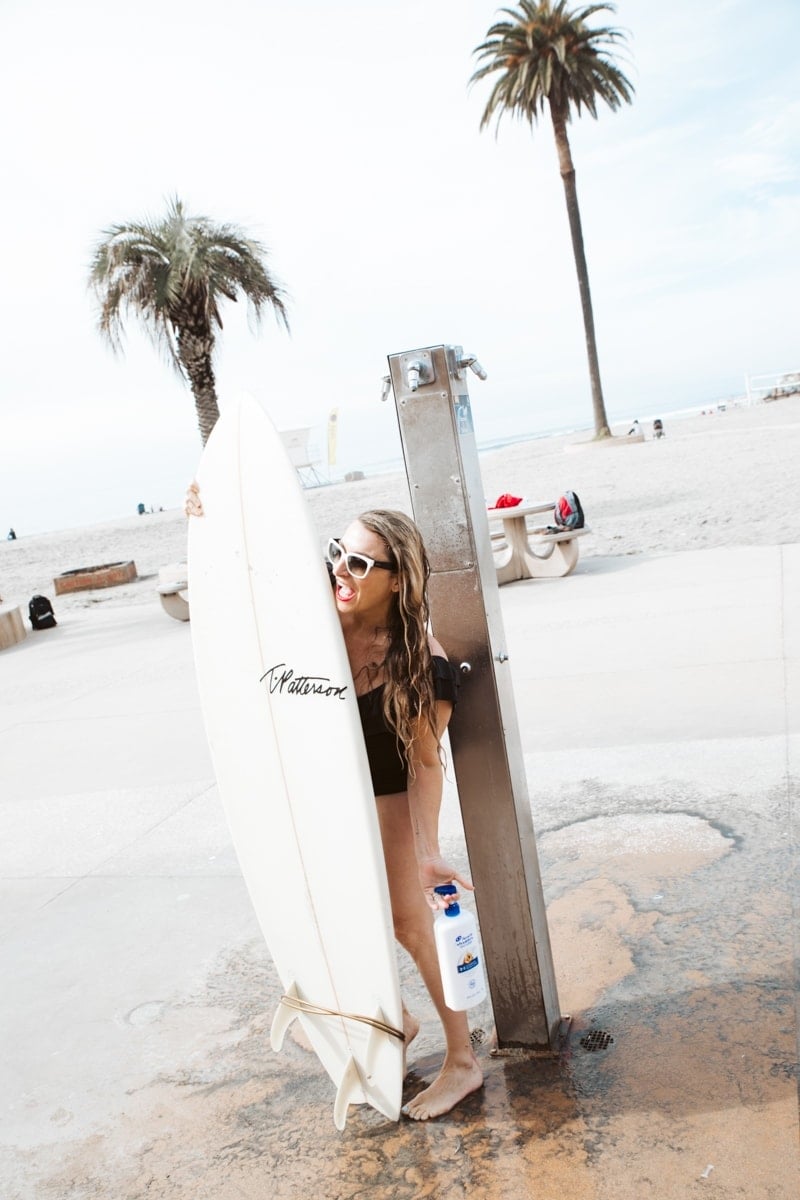 Family Fun at the Beach With Head & Shoulders
This Post Is Sponsored By Head & Shoulders. As Always, All Opinions Are My Own. Thank You For Sponsoring CityGirlGoneMom.
Is it just me, or am I the only mom with an empty pantry every week when Friday rolls around? Can't we run out of coconut oil and snack bars on a Tuesday? To live large, when you're large family living, Costco is the only way. Although I knew it would be packed, we braved the crowds because, really, you can't beat Costco for a good deal on home goods to last more than a week's time!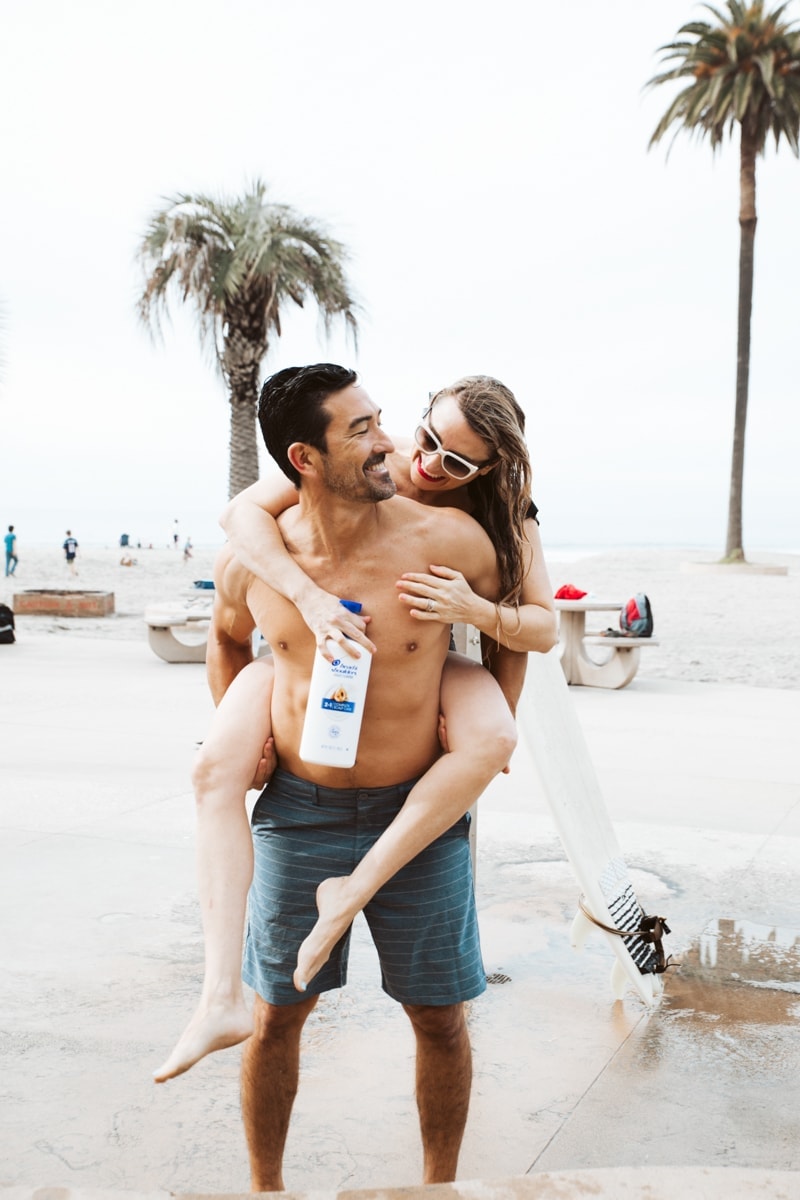 Time For a Costco Run
During my Saturday morning jaunt, I was very organized in my approach and took to the aisles like a pro. On the list? A tried-and-true, year-round haircare staple — Head & Shoulders Complete Scalp Care 2 in 1. Gotta look out for my man because he often puts himself last in our crazy family life.
After strategically zipping through the aisles, with sights set on family-sized produce and snacks, beverages (hello, best wine selection in town) and a few sale products to try, I made my way to the checkout, and off I went. Well, not without sampling some cheese here, crackers there, and sample-sized coffee — because what Mom doesn't need every little drop she can get? And isn't it funny how the checkout aisles always seem so long, but take less than five minutes? Costco, oh, how I love you.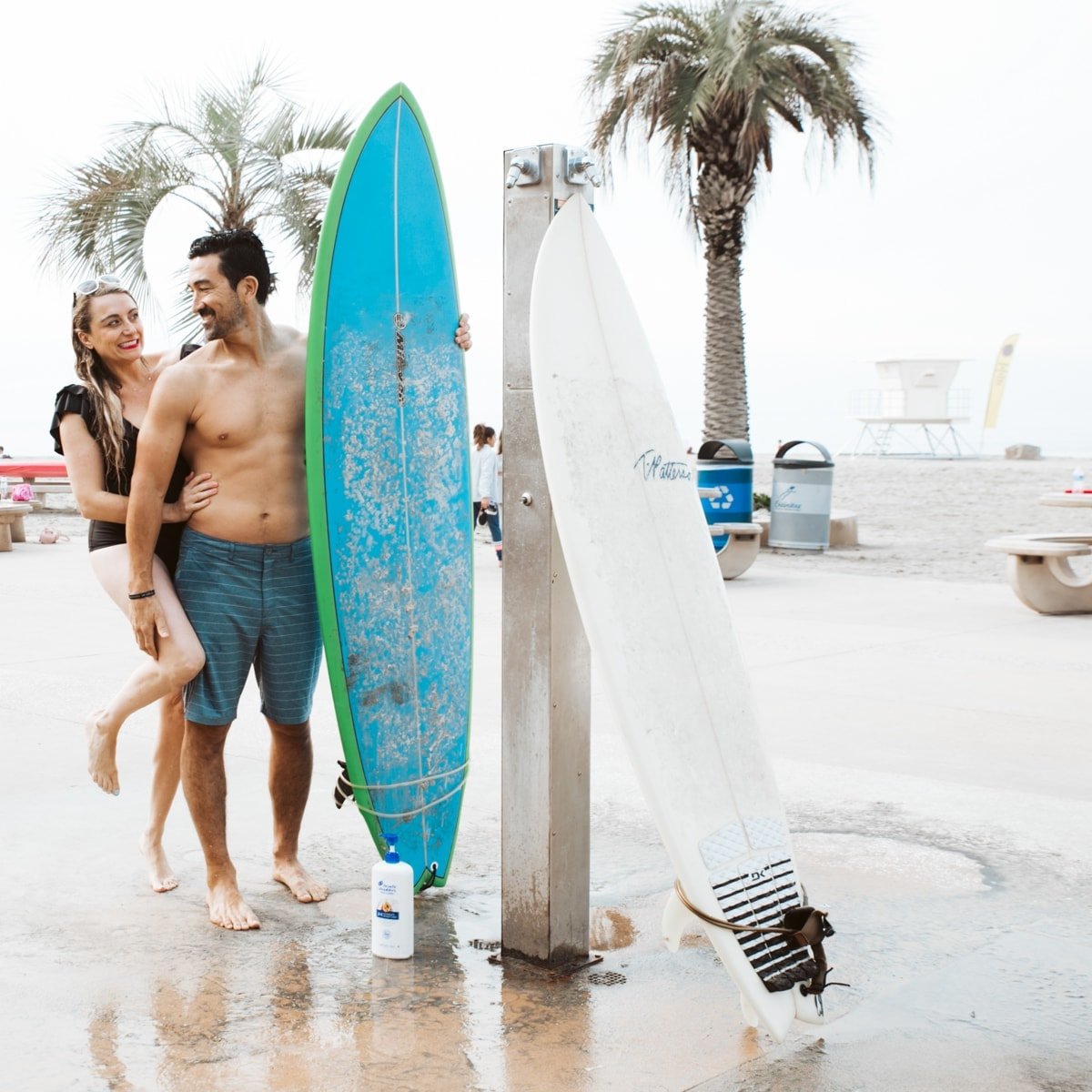 Saturday Is Family Beach Day
When I got back home, I ordered Bobby to take five, and relax. "Better yet, pack a bag!" I said. We're going to the beach. When it's Saturday and 70 degrees in January, that's just what you do. Bobby surfs, and I, well… I play in the water with the kids. Either way, when all is said and done, everyone needs a shower, and it's a lot less work when you're at the beach. One family-sized bottle of Head & Shoulders Complete Scalp Care 2 in 1 does the trick.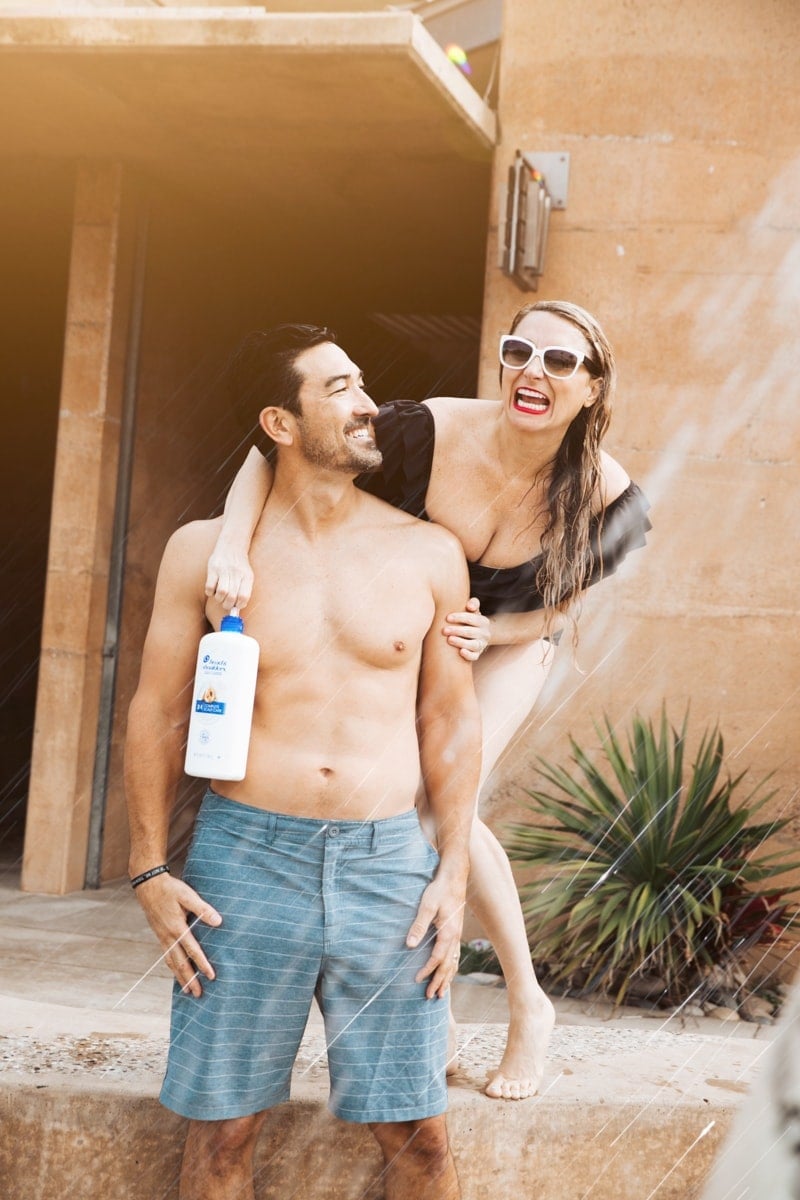 From Beach Bum to Babe
Hubba, hubba! When Bobby emerged from under that shower, I thought "Heck yeah, that's the man I married." Surfer bod and shiny hair never looked so good, and when I ran my fingers through his hair, I just couldn't stop touching it! Even his scalp looked nourished and squeaky clean. Who knew that a trip to Costco would bring Prince Charming to my doorstep? I was swooning over him all afternoon (and my kids couldn't stop rolling their eyes)!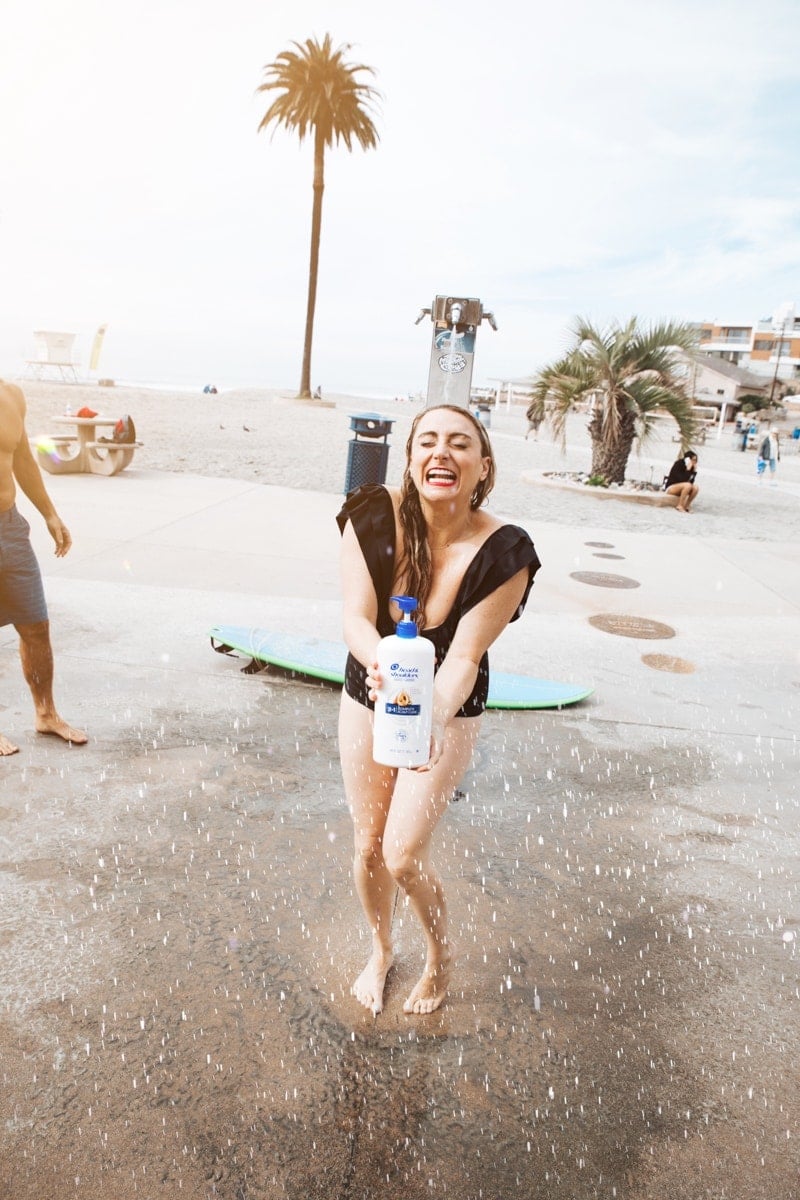 Hair Care to For the Whole Family
I already knew that Head & Shoulders Complete Scalp Care 2 in 1 was best in class, especially when the climate is unpredictable and hair can get dry and brittle. Ever since I was a kid, it's been my go-to shampoo for helping me avoid the annoying (and embarrassing) itchiness and flaking that can come this time of year, while also keeping my hair soft and shiny. I'm just excited that my go-to shampoo now Bobby's favorite, too, and we can buy it in bulk. And heads up, it's available at @Costco, and it's $3.50 off until 3/3.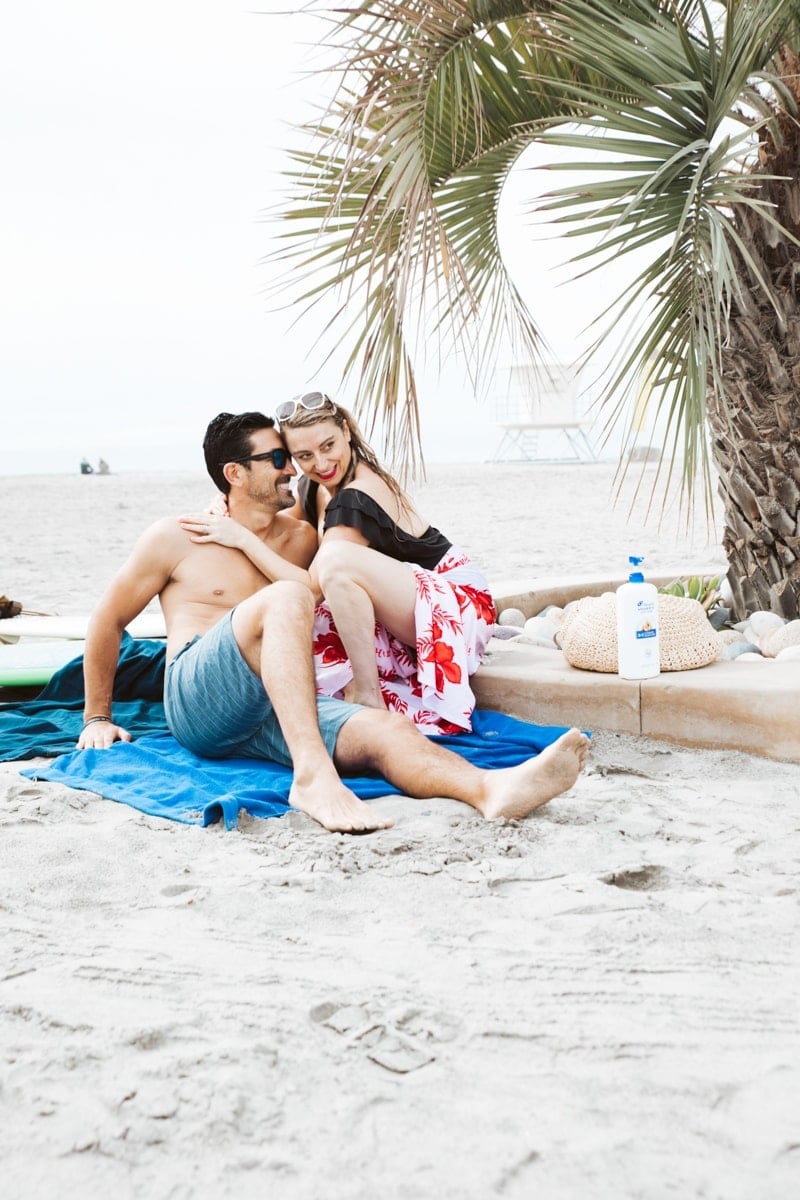 Parents Can Relax a Little Too
If you're a busy mom with a hardworking husband, I know you can relate. Most of our waking hours are spent doing what we can to ensure our kids are living their best lives. They're riding high. We're just the chauffeurs. They're in the game. We're just the spectators. Am I right?! So, when it comes to self-care in the Schaffer household, Bobby and I remind and encourage one another to indulge a little too. For instance, we believe in beach over bathroom showers all day long! Now, if only I could get to Costco on a Tuesday night instead of a Saturday afternoon. Because… peace and quiet. Another small but mighty luxury, not to be overlooked. That, and free cheese and cracker samples, of course!
Do you suffer from dry scalp too? Do tell… Mine gets worse during the colder months!
This is a sponsored post written in collaboration with Head & Shoulders. The product recommendations and text are all mine.
You May Also Like:
Tips for Parenting In Style...
Never boring, always awesome. Keep up to date with the latest from City Girl Gone Mom.