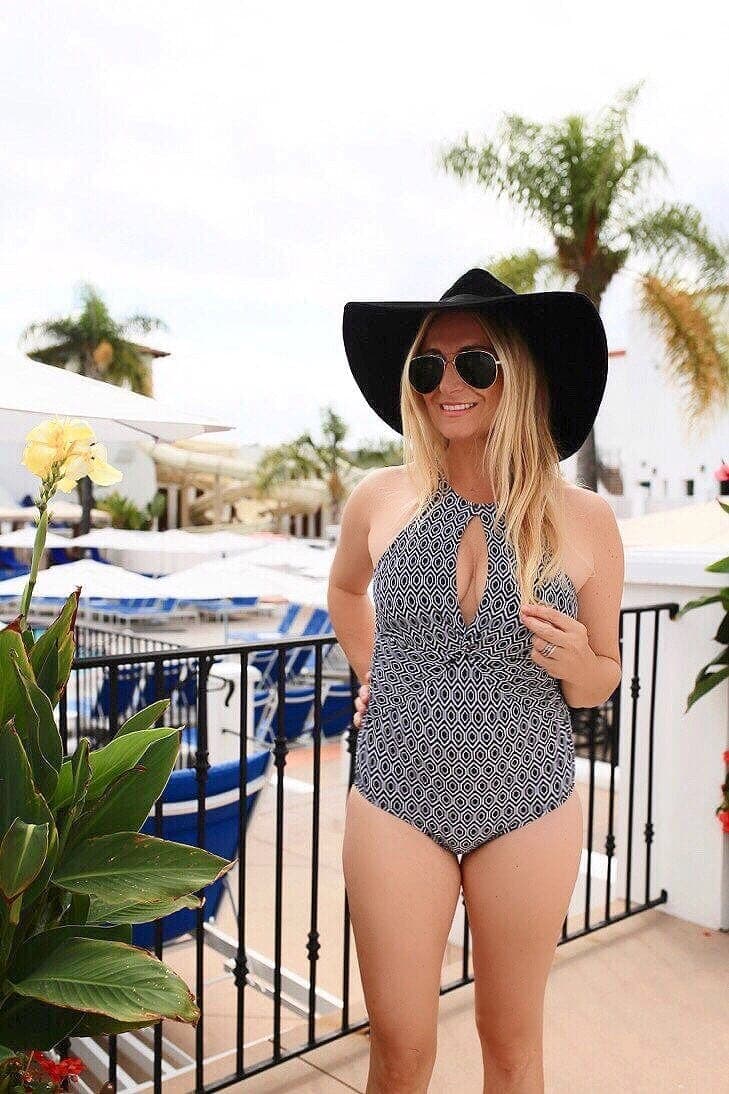 This Post Is Sponsored By my Brand Partner, Helen Jon!  As Always, All Opinions Are My Own!  Than you for Supporting CityGirlGoneMom!
Putting on a bathing suit in your forties after four kids is never easy. To be quite honest, after the past ten years of being pregnant, birthing and mothering, the golden key to sustaining my twenty-something figure wasn't in sight, nor was the search for it a priority. That is, until recently. My family and I were invited to Disney Aulani in Hawaii, and this, my friends, was an offer not to be refused.
From the minute we were invited, the thoughts of wearing not much more than a swimsuit flooded my mind. In a mild state of panic, the immediate need arose for a vast repertoire of slimming and smoothing swimsuits and cover ups to flatter this seasoned body. Knowing that my mid-twenties shape is a thing of the past, my my short term goal is to be a mom who feels good and looks good in her beachwear. Like most moms my age, I dread shopping for a swimsuit. This year, I'm grateful to have found a brand that gives me the confidence to fill my suitcase with fun looks for the surf and sand.
Helen Jon believes that swimsuits should be as flattering, comfortable and chic as your favorite black dress. I've never thought of it that way, but have to say that I agree. Since 2012, Gwyn Prentice, Owner of Helen Jon, has put her heart & soul into creating designs that are sophisticated, flattering and comfortable. Helen Jon was created because Prentice wanted women to have it ALL in one swimsuit line. She found something that was missing in the swimsuit world, and it became her mission to finally close that gap.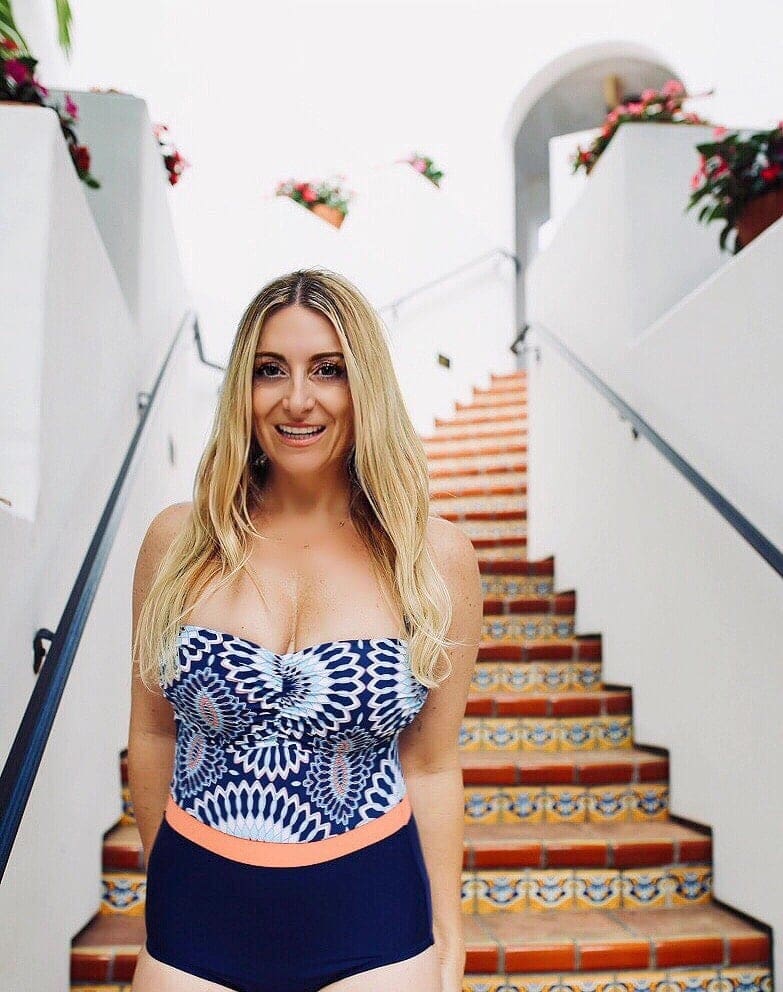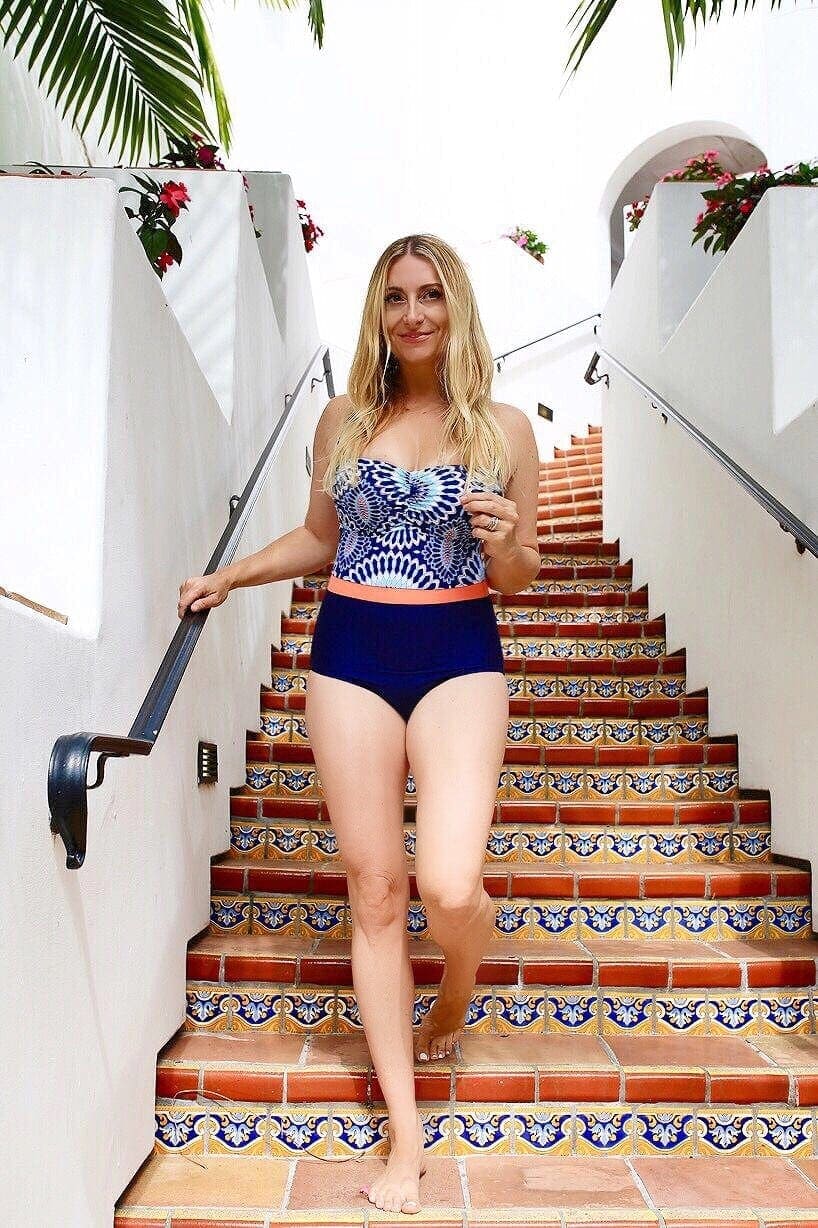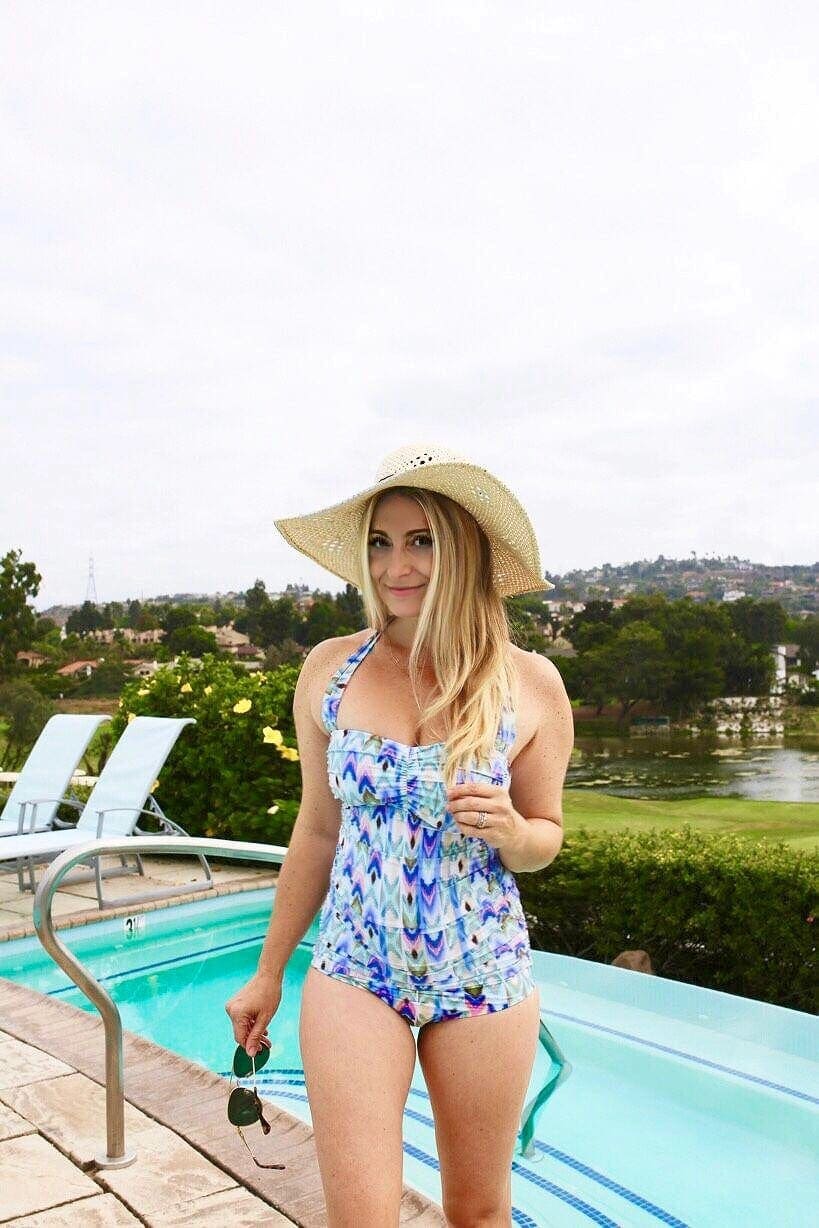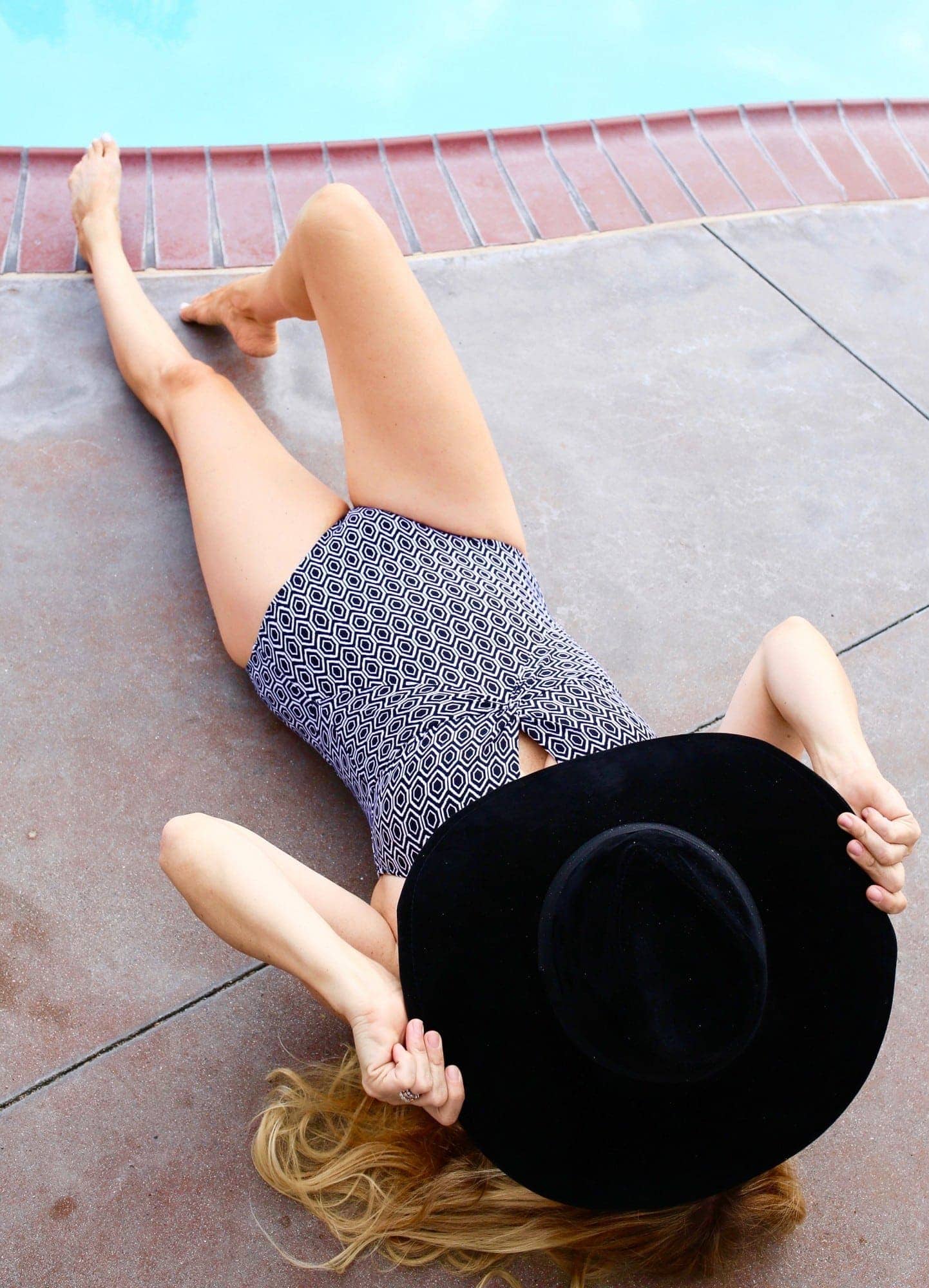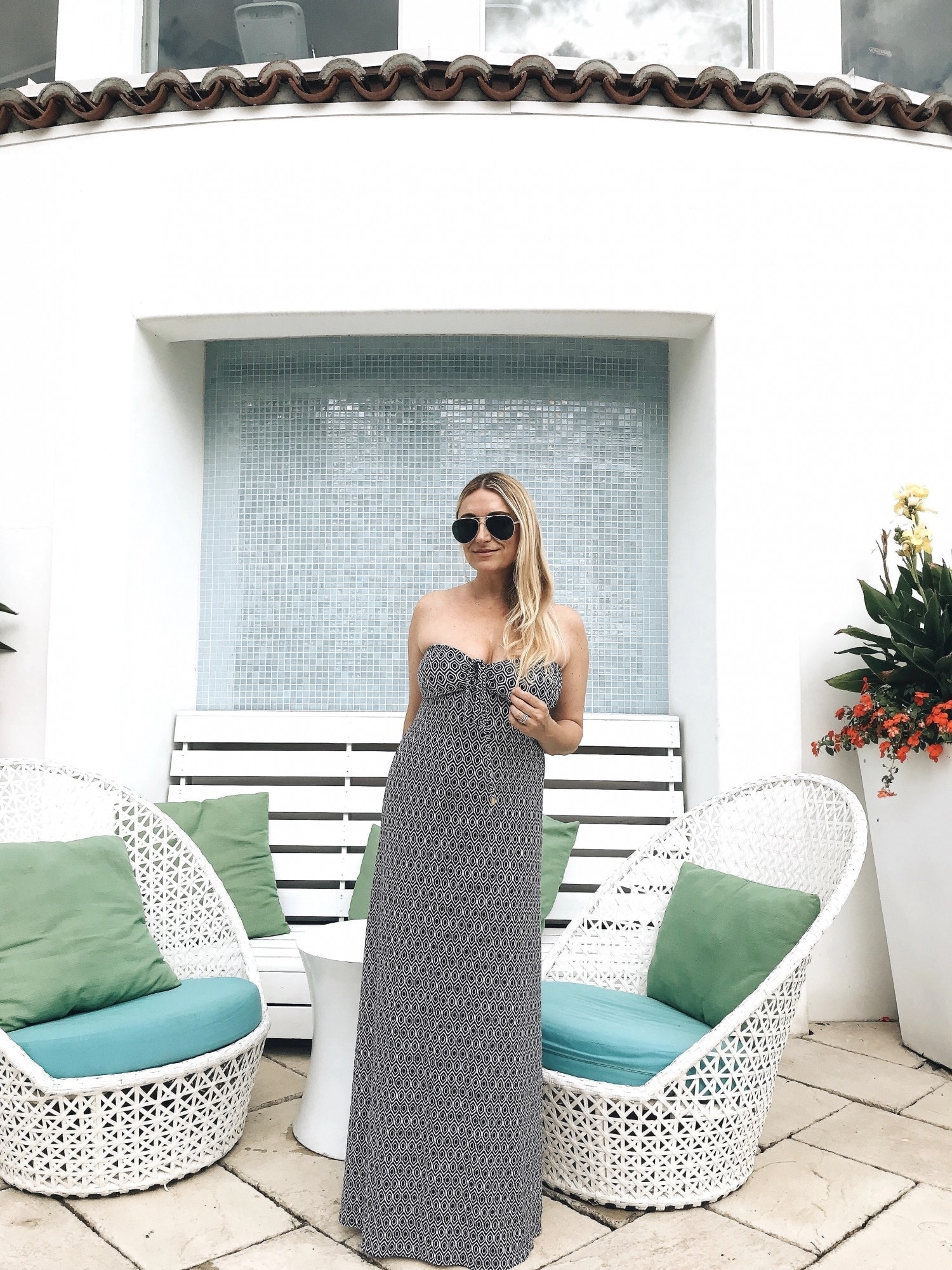 Why Helen Jon
When I was in my twenties I always opted for the classic triangle bikini. And although I continued to wear a two piece during my mothering years when I was at my very best, there was a point when I started to feel it wasn't age or mom appropriate. What I love most about Helen Jon aside from the luxe fabrics, is that these suits are flattering no matter what size you are. I don't feel contrived in my Helen Jon suit, rather I'm more relaxed. And for a mom with four kids in tow, a little extra relaxation doesn't hurt. Plus, I've never been a fan of clothes that are inappropriate for my age, and Helen Jon has a line that's tasteful and conservative, yet flirty and fun.
Because Helen Jon fills a niche for many moms – suits with a luxurious fit and feel, plus great coverage – I thought I'd share with you my top picks. The selection below wins in my book, with a flattering fit, great support and beautiful design, showcasing a refined and polished look for fabulous moms like yourself!
4. High Neck One Piece Indochine Print
5. High Neck One Piece Del Carmen
6. Lattice Back One Piece Black
7. Lattice Back Pink & White Stripe
Getting older is no joke, and as a mom in her 40's, the only way to look at aging is through a positive lens. Yes, I said it – there's a positive side to aging. With age, comes knowledge, power and confidence. And with decades of knowing my true self, what makes me look and feel good, there comes that power and confidence. Decades of fashion expertise help as well, and I think it's safe to say that I know what looks good and doesn't at this point. WOWing my friends poolside is no longer the ultimate swimsuit goal, but finding a suit that's elegant, modern and refined that keeps this mom of four looking fab and fresh is. Thank you Helen Jon for designing suits that garner confidence and class in a world of too many itsy bitsy, teeny weeny, yellow polka dot bikinis.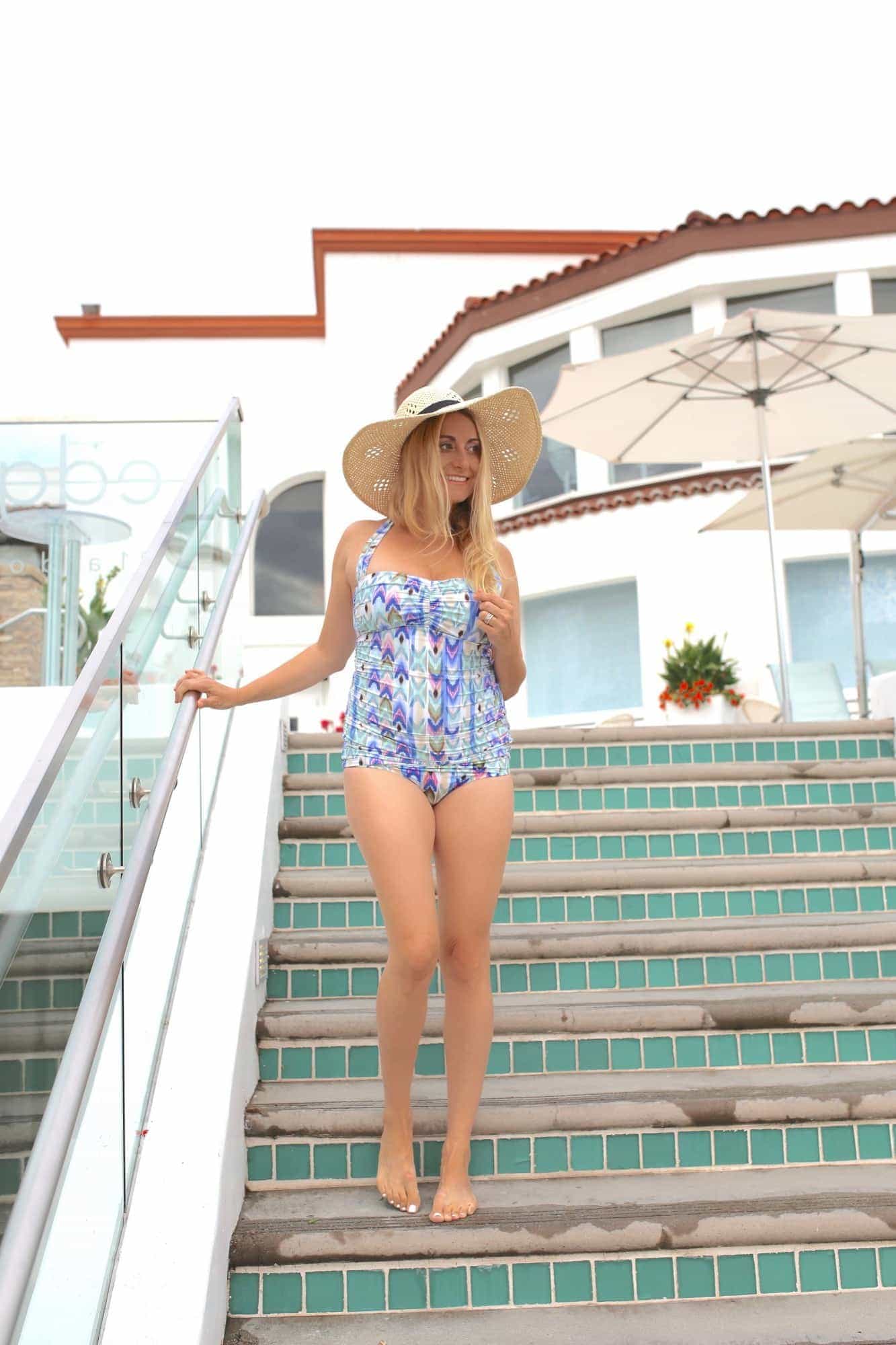 This Post Is Sponsored By my Brand Partner, Helen Jon!  As Always, All Opinions Are My Own!  Than you for Supporting CityGirlGoneMom!
Tips for Parenting In Style...
Never boring, always awesome. Keep up to date with the latest from City Girl Gone Mom.