There is nothing I don't love about creating fun holiday traditions with my little ones. I fell in love with muddy buddies (what my friends in New York City like to call "Reindeer Chow") while we lived in North Carolina. Southern hospitality is no myth, and you can be sure that year after year, my southern friends would bring plenty of sweets for us to eat. I found the recipe very easy to make, and even though we are in Southern California now, the kids love to make this and pile it up in little tins to gift to friends, neighbors, and family!
---
In Germany, Christmas Eve is said to be a magical time of the year when the pure in heart can hear animals talking.
---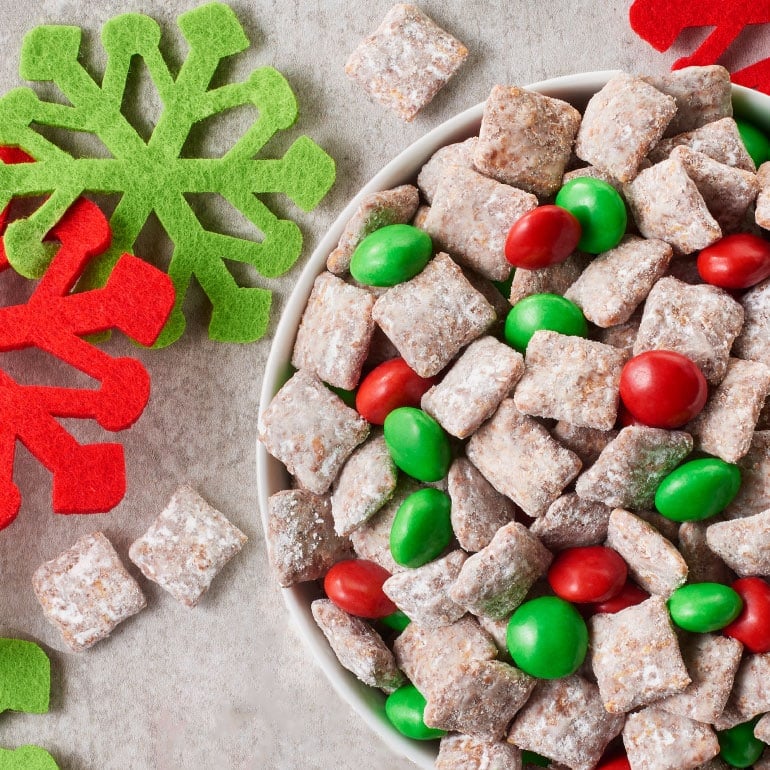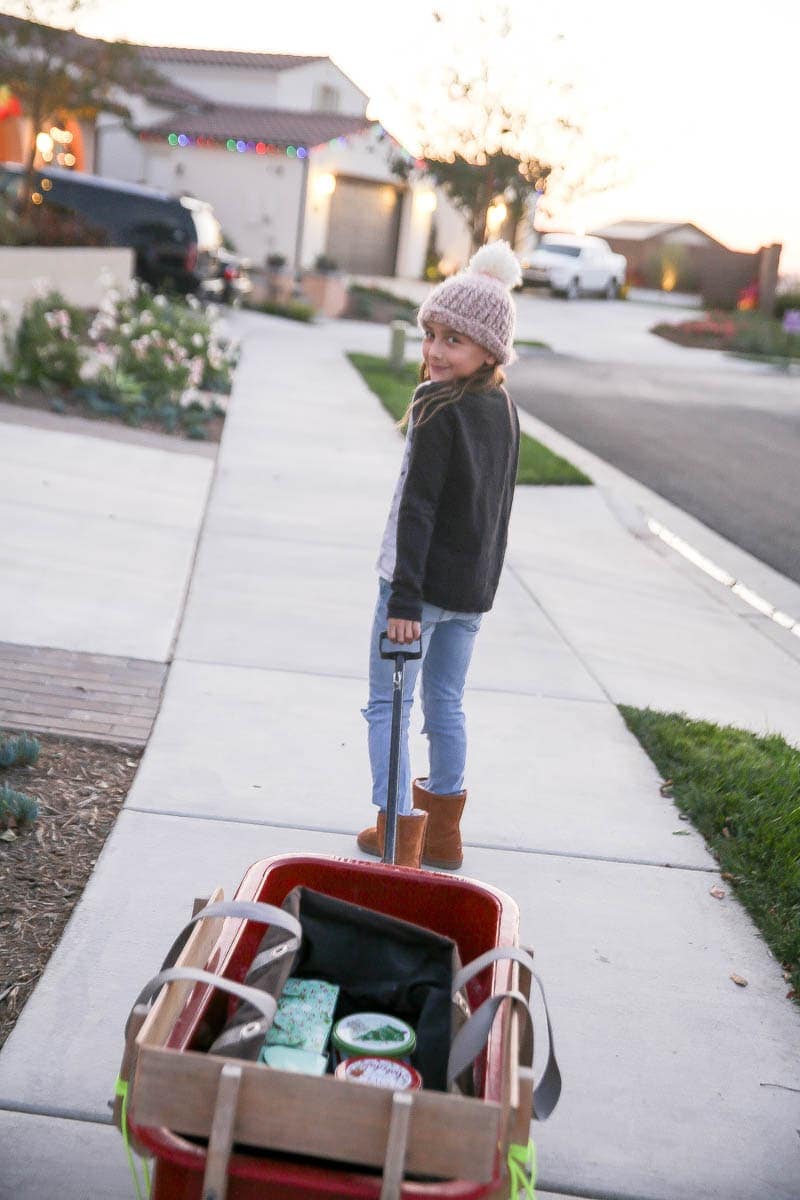 Our Favorite Christmas Recipe
Here are the ingredients, but please make note that I am Italian and never measure.
In a microwavable bowl, melt chocolate chips, butter, vanilla, and peanut butter together. In a large bowl, add the Chex cereal and some pretzels, then pour the melted mixture over the top, and fold to combine. (Do this gently, so you don't break your Chex squares!) Once mixed together, add to a bag of powdered sugar and shake to coat everything. Add remaining pretzels and M&Ms to the top.

---
Santa Claus has different names in different countries: Sheng Dan Lao Ren in China, Father Christmas in England, Papa Noel in Brazil and Peru and Pere Noel in France.
---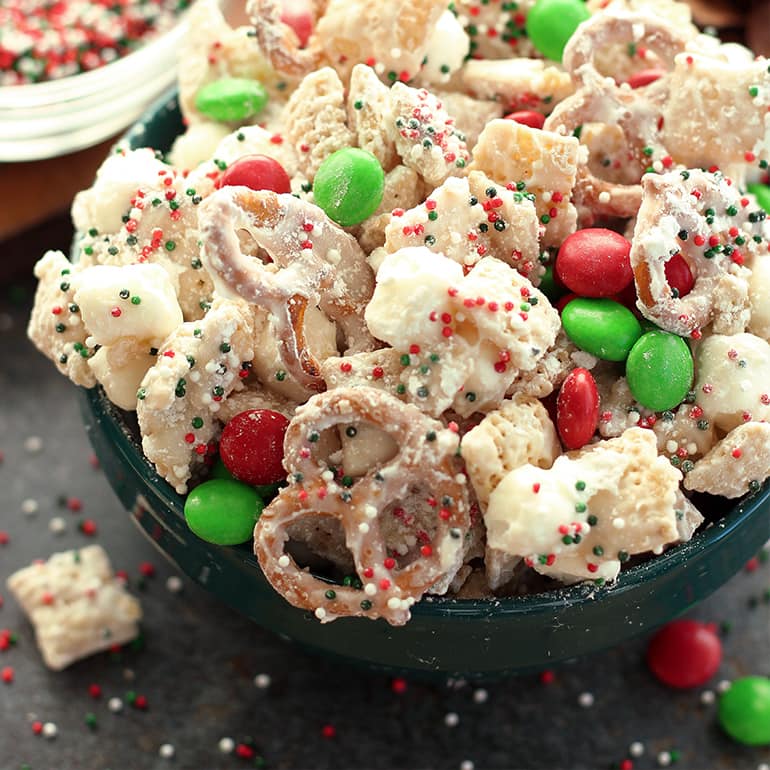 Make This Snack Your Own
Plus, like any good recipe, you can always mix and match ingredients to suit your taste! Add some marshmallows! Throw on some sprinkles! Crumble up some cookie bits! This mix is probably made most commonly with peanuts, but my family and I prefer it with extra chocolate! I love this snack made almost every way, but the holidays are all about you and your loved ones. Find your favorite flavors and share them with your family and friends!

Have you listened to my podcast? Check out The Mom Confidential!
---
The smallest Christmas card was made by scientists at the University of Glasgow in the UK in 2010. At only 200 x 290 micrometers in size, 8,276 of these cards would fit in one postage stamp.
---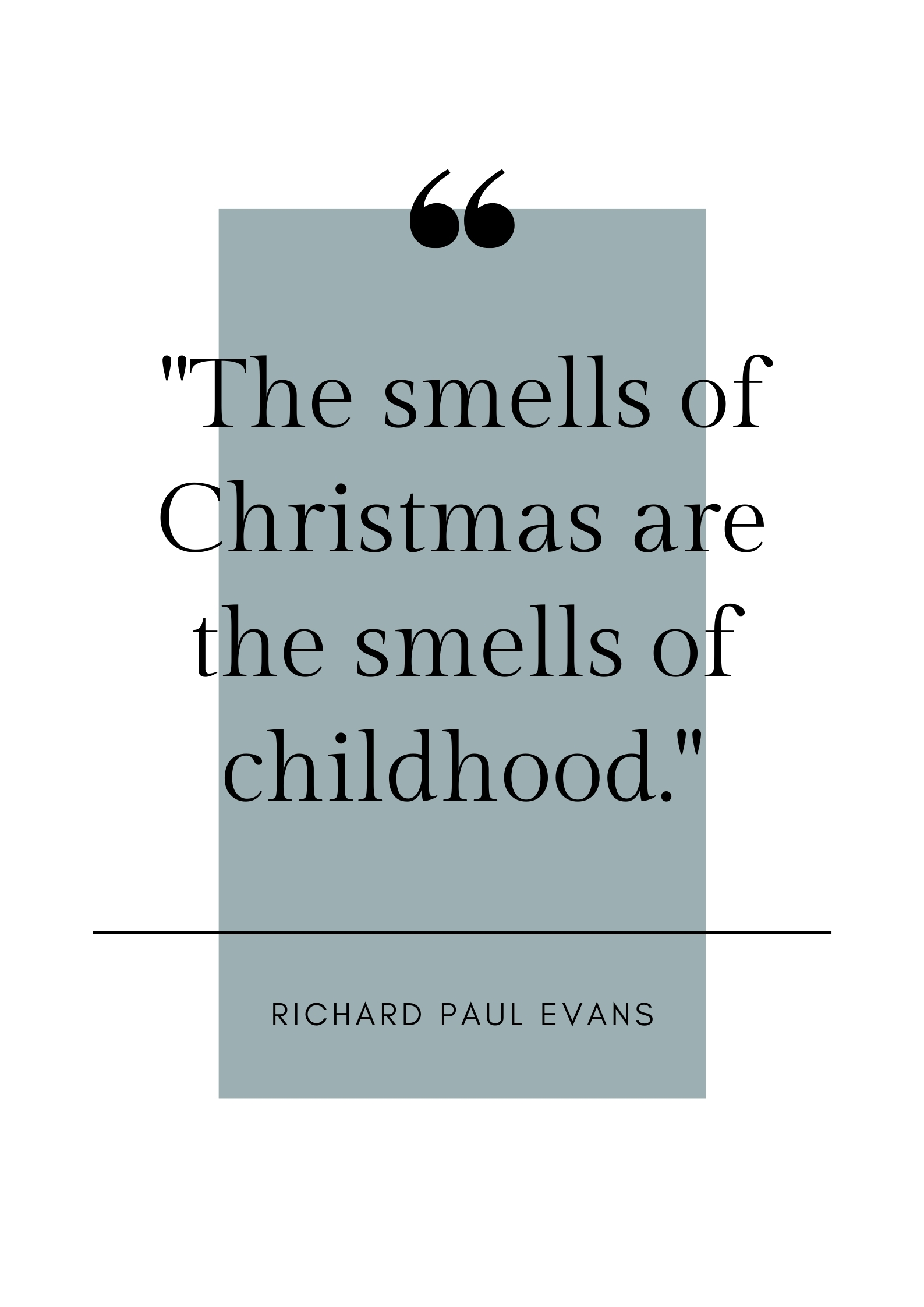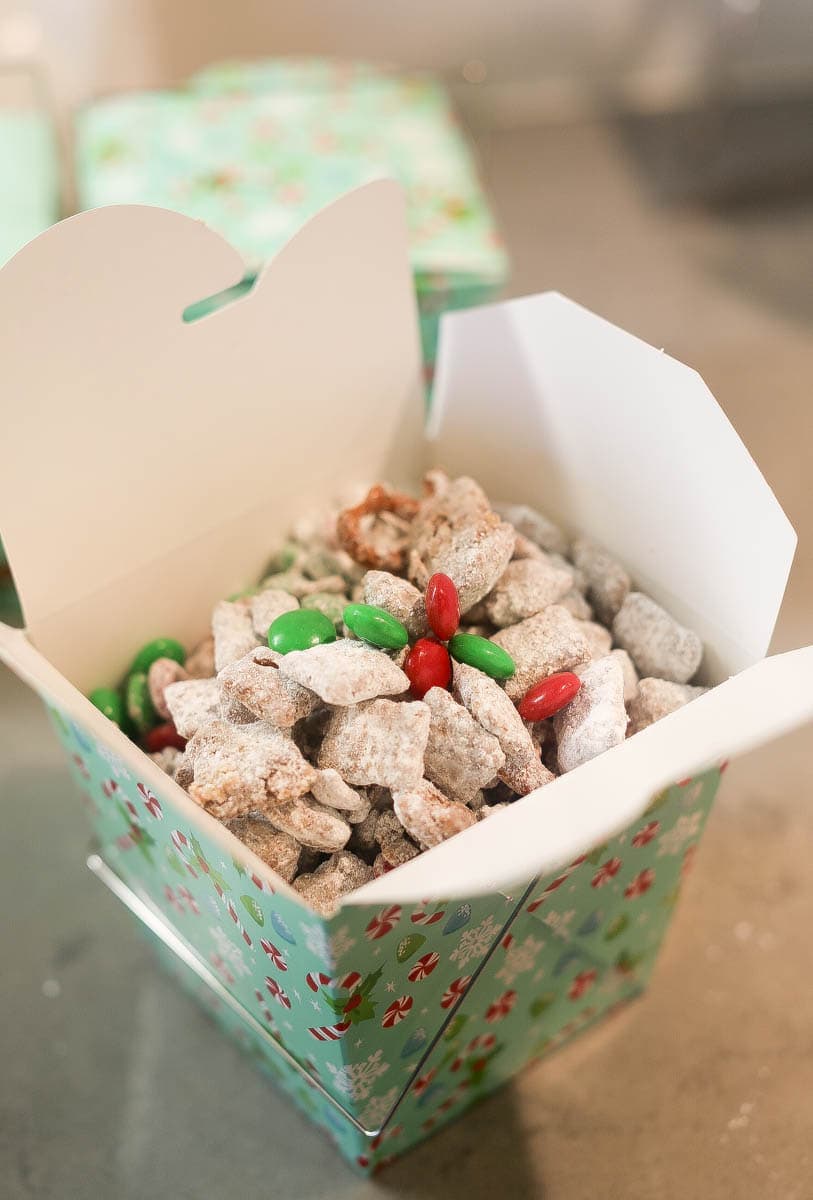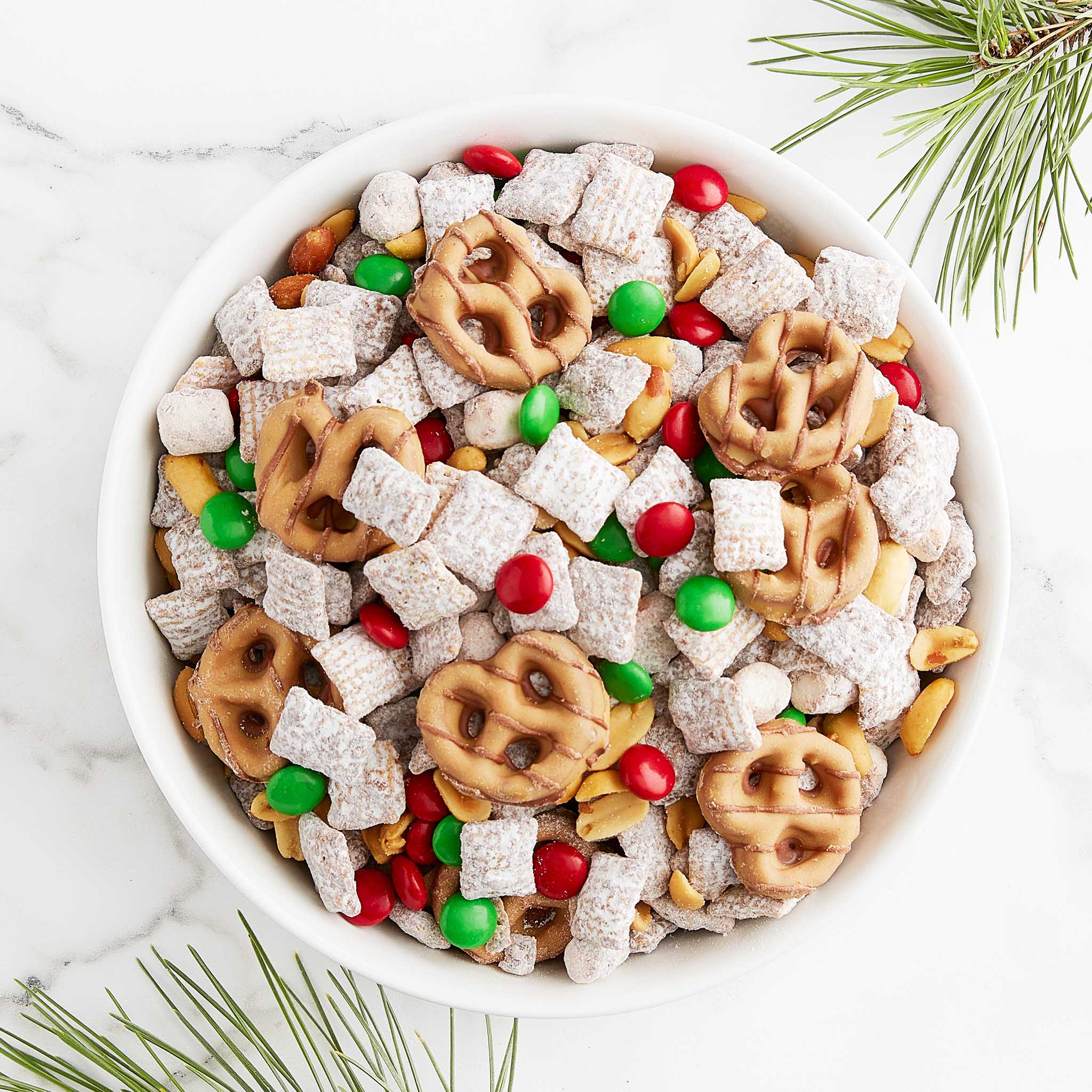 Tips for Parenting In Style...
Never boring, always awesome. Keep up to date with the latest from City Girl Gone Mom.