My Favorite Christmas Snack Recipe to Make With the Kids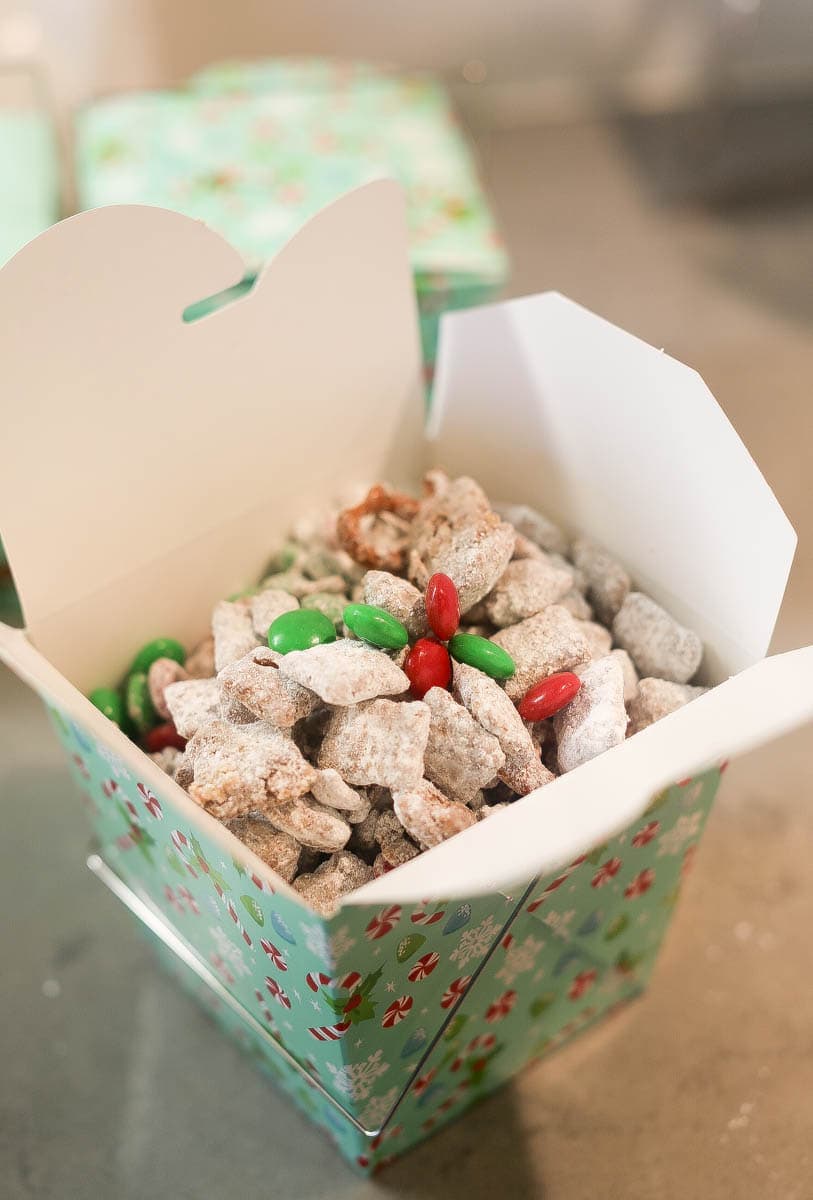 My Favorite Christmas Snack Recipe to Make With the Kids
There is nothing I don't love about creating fun holiday traditions with my little ones. I fell in love with muddy buddies (what my friends in New York City like to call "Reindeer Chow") while we lived in North Carolina. Southern hospitality is no myth and you can be sure year after year my southern friends would bring plenty of sweets for us to eat. I found the recipe very easy to make and now that we are in Southern California, I love to pile up plenty of tins in our little red wagon and have the children deliver this must-try dessert door to door.
---
In Germany, Christmas Eve is said to be a magical time of the year when the pure in heart can hear animals talking.
---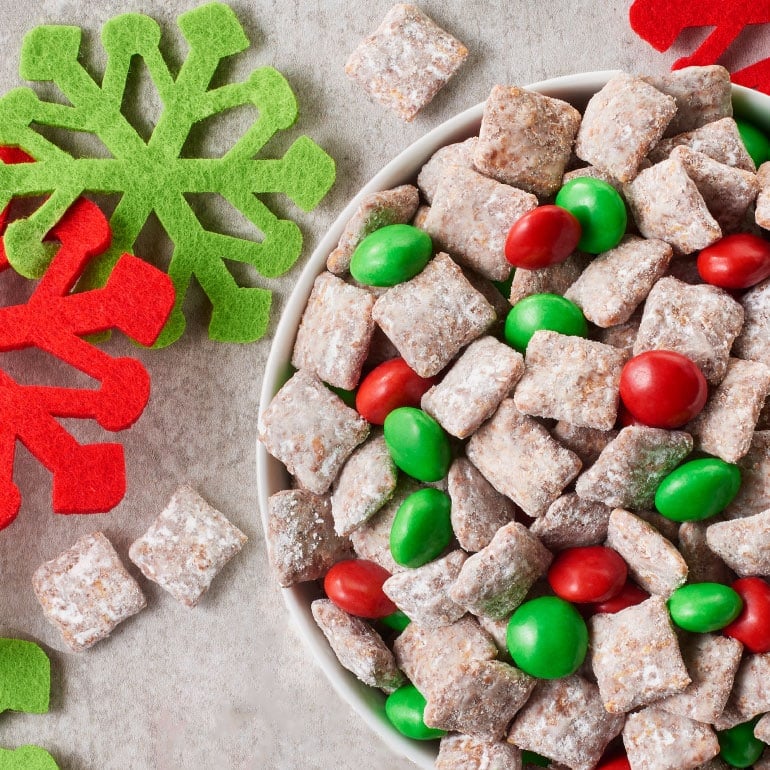 Here are the ingredients, but please make note that I am Italian and never measure.

---
Santa Claus has different names in different countries: Sheng Dan Lao Ren in China, Father Christmas in England, Papa Noel in Brazil and Peru and Pere Noel in France.
---
Plus, like any good recipe, you can always mix and match ingredients to suit your taste! Add some marshmallows! Throw on some sprinkles! I love this snack the traditional way, but the holidays are all about you and your loved ones. Find your favorite flavors and share them with your family and friends!

---
The smallest Christmas card was made by scientists at the University of Glasgow in the UK in 2010. At only 200 x 290 micrometers in size, 8,276 of these cards would fit in one postage stamp.
---