The Ultimate New York City Holiday Travel Guide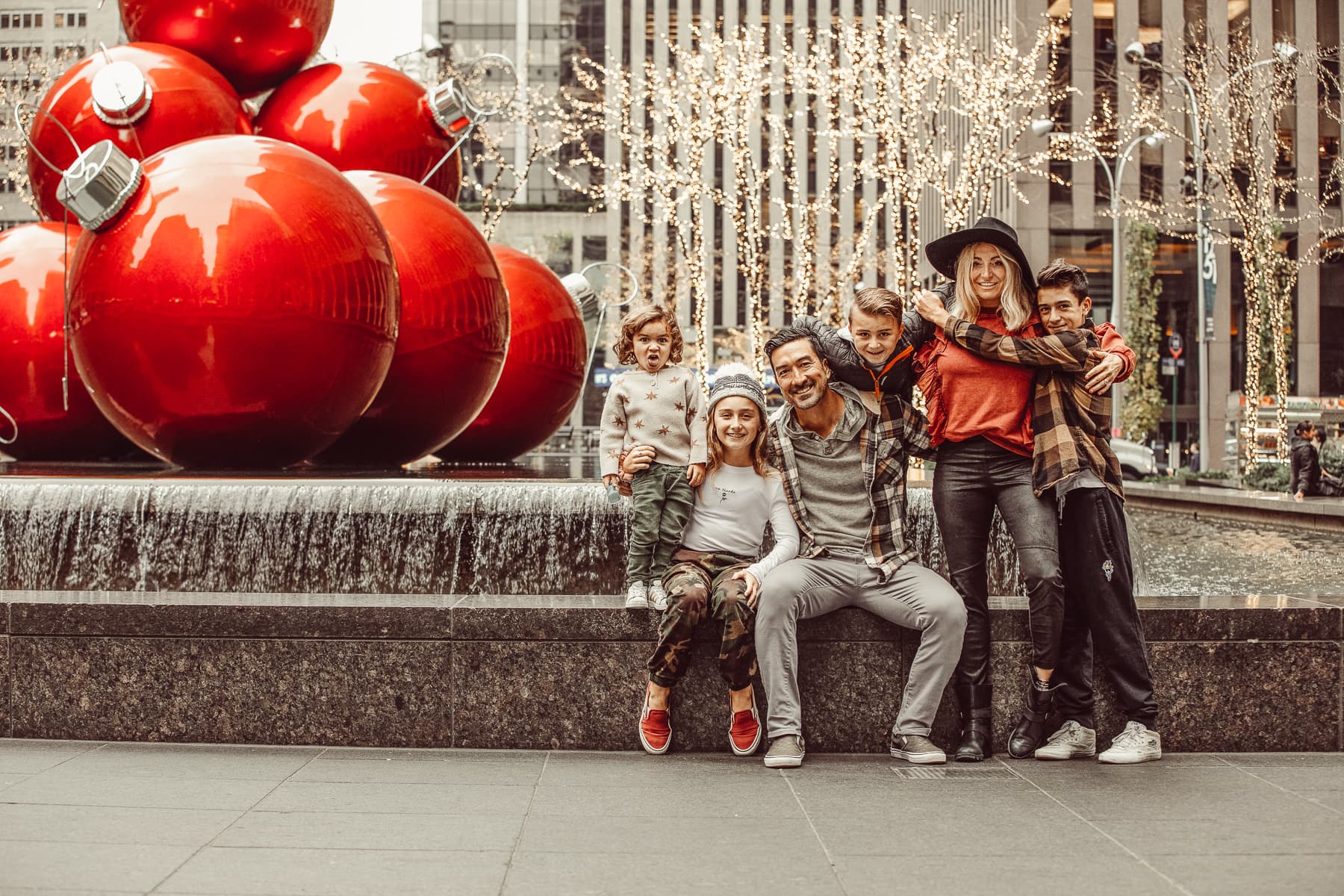 This Post Is Sponsored by the New York Hilton Midtown. I was not compensated for my review but was given a complimentary stay. As Always, All Opinions Are My Own. Thank You For Sponsoring CityGirlGoneMom.
The Ultimate New York City Holiday Travel Guide
Traveling to New York City during the holidays is a magical experience. It's the one time where NYC attractions transform into festive winter wonderlands filled with outdoor skating rinks and illuminated streets. The city knows how to come alive any month and any day of the week, and with Christmas around the corner, they certainly have something for everyone including kids from 1-92. New York might be cold outside but with this "Must Do" New York City holiday travel guide, you will certainly warm right up.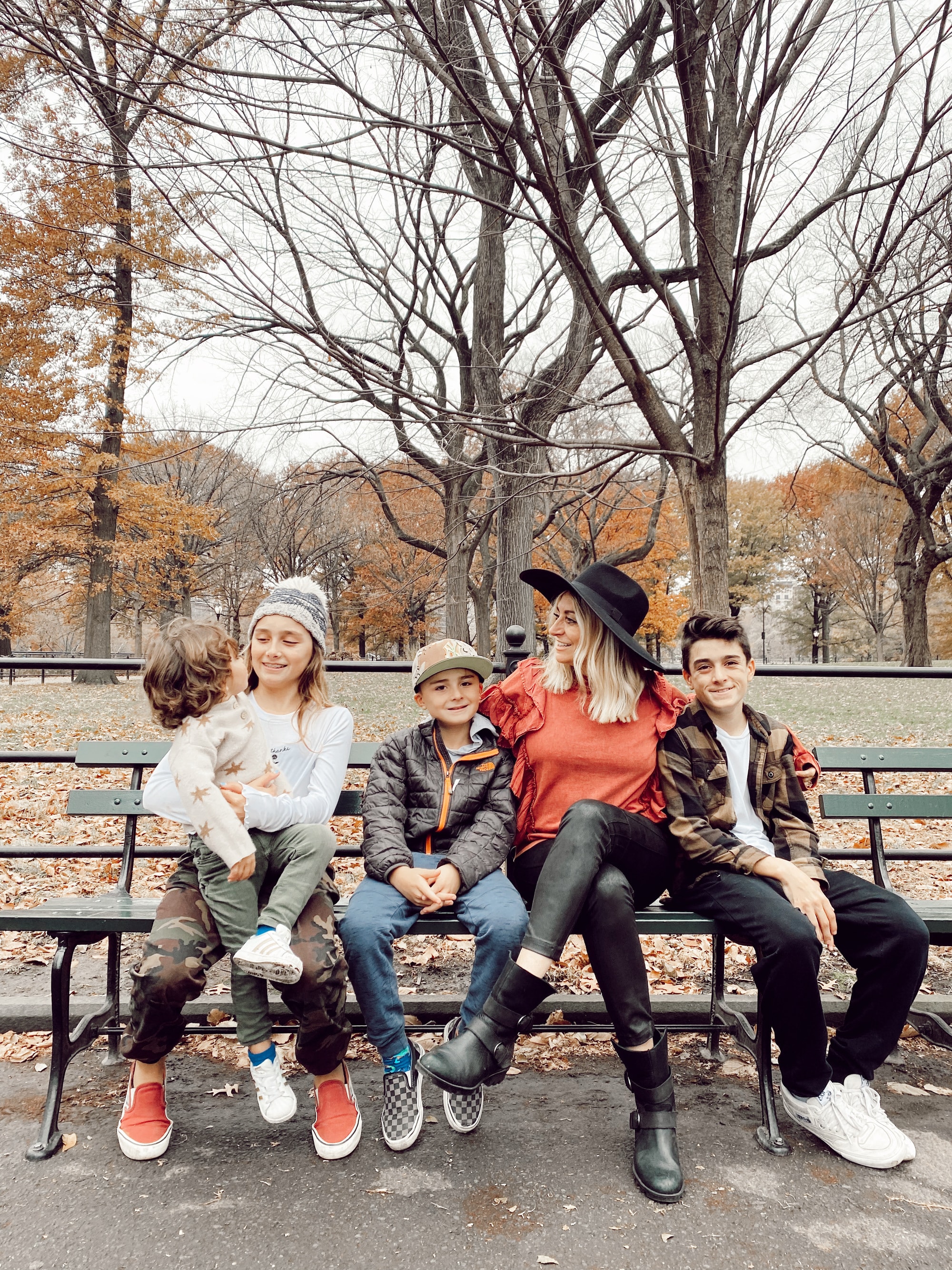 Stay at the New York Hilton Midtown
Location, Location Location! The New York Hilton Midtown is perfect for big family travel because of its walking distance to Central Park, Radio City Music Hall, MOMA and Broadway. Plus, its central location gives it that big New York City feel. You could swear you were in the middle of a holiday movie! If you have the whole family in tow, don't worry, the rooms are spacious enough for my whole brood. If you're visiting with a bigger or extended family, there are tons of options including suites or family joining rooms. Plus, the kids loved how bouncy the beds were. And for mom? A fully-outfitted gym. And I am happy to report that their expansive fitness center is equipped with Peloton's. If you follow me on social media, you will know my obsession.
---
The NY Hilton Midtown has hosted every US president since JFK.
---
Watch the Macy's Thanksgiving Day Parade
Every year the New York Hilton Midtown has a Macy's Thanksgiving Day Parade Kick-Off event at the hotel. At the winter wonderland-themed event, families can get their holiday photos taken by a professional photographer with Santa, enjoy holiday cookies and listen to Christmas music sung by dressed up carolers! There are also storybook readings from Mrs. Claus, visits from the parade characters and more seasonal family fun all for free!
And, oh— did I mention the view from our room!? Little did I know, the New York Hilton Midtown is located directly on the parade Macy's Thanksgiving Day Parade route at the corner of 54th Street and 6th Avenue! From the rooms, you can have a bird's eye view of the parade. You'll feel just like Natalie Wood on "Miracle On 34th Street!" But with all the aunts, uncles, nieces and nephews included, we went up to the roof so everyone could see clearly, and had the best Thanksgiving day experience ever.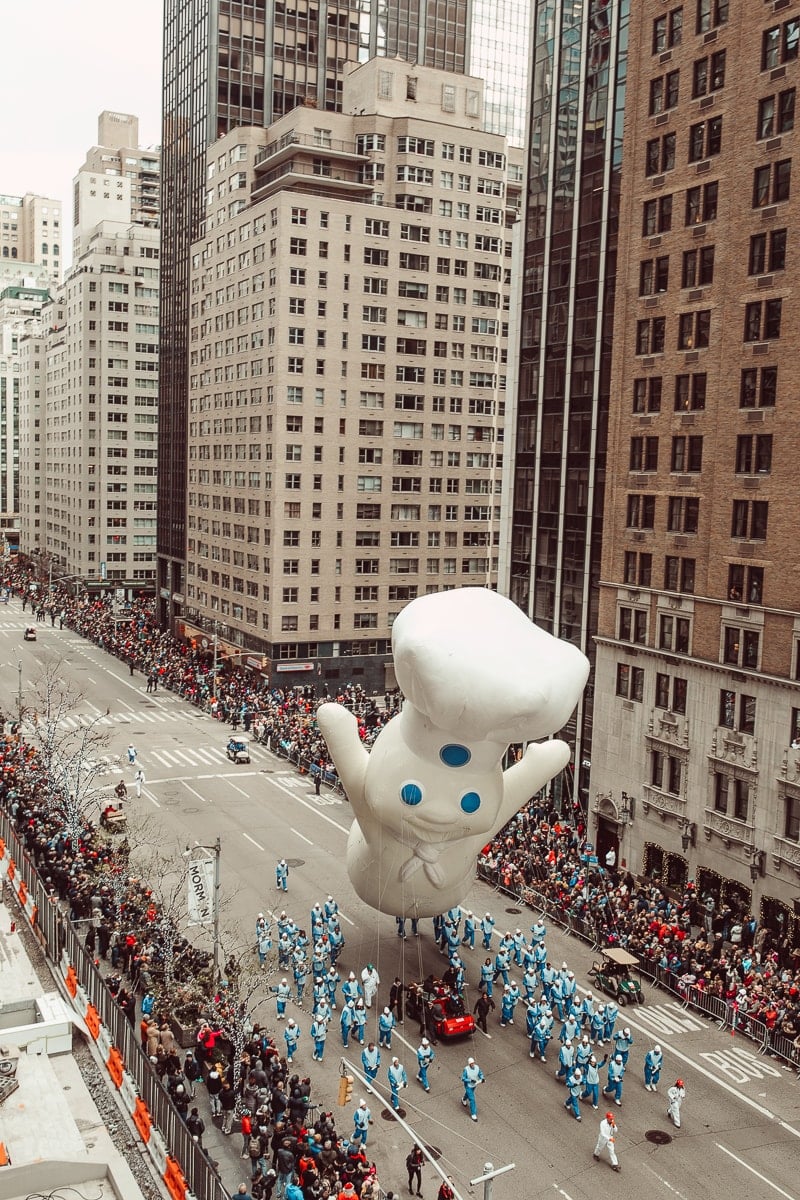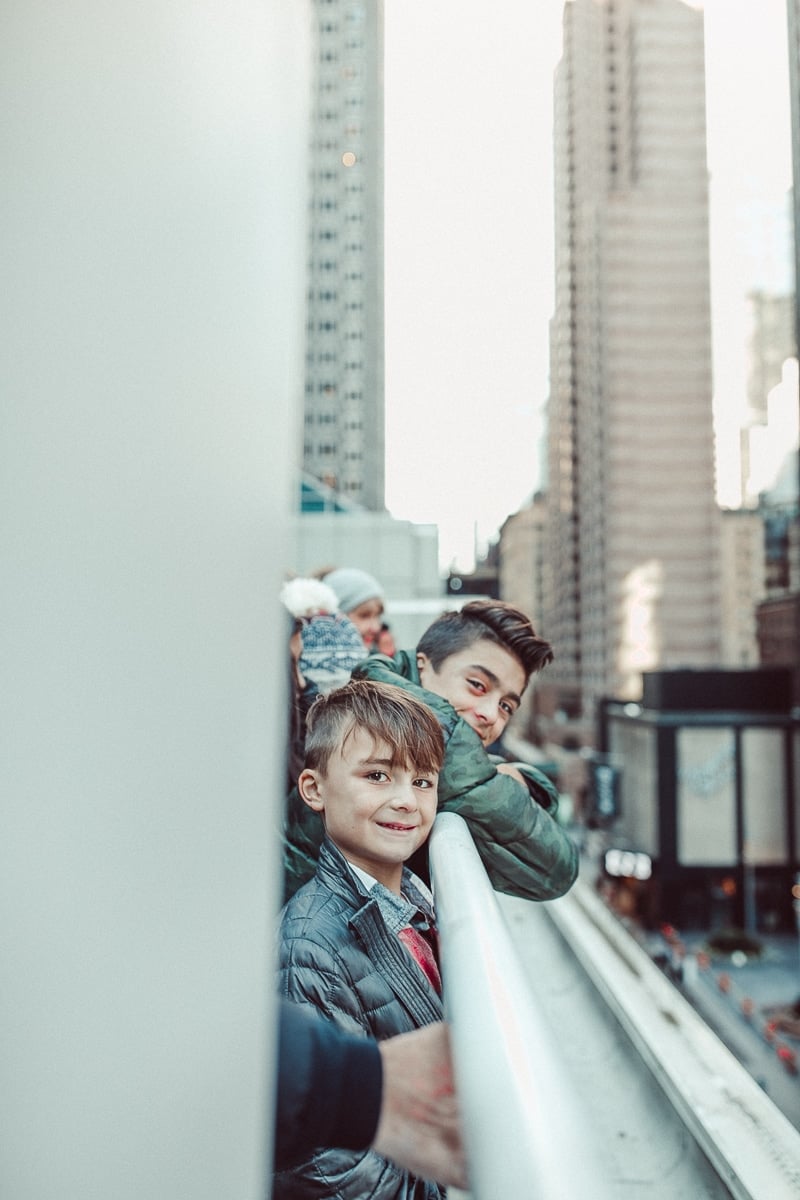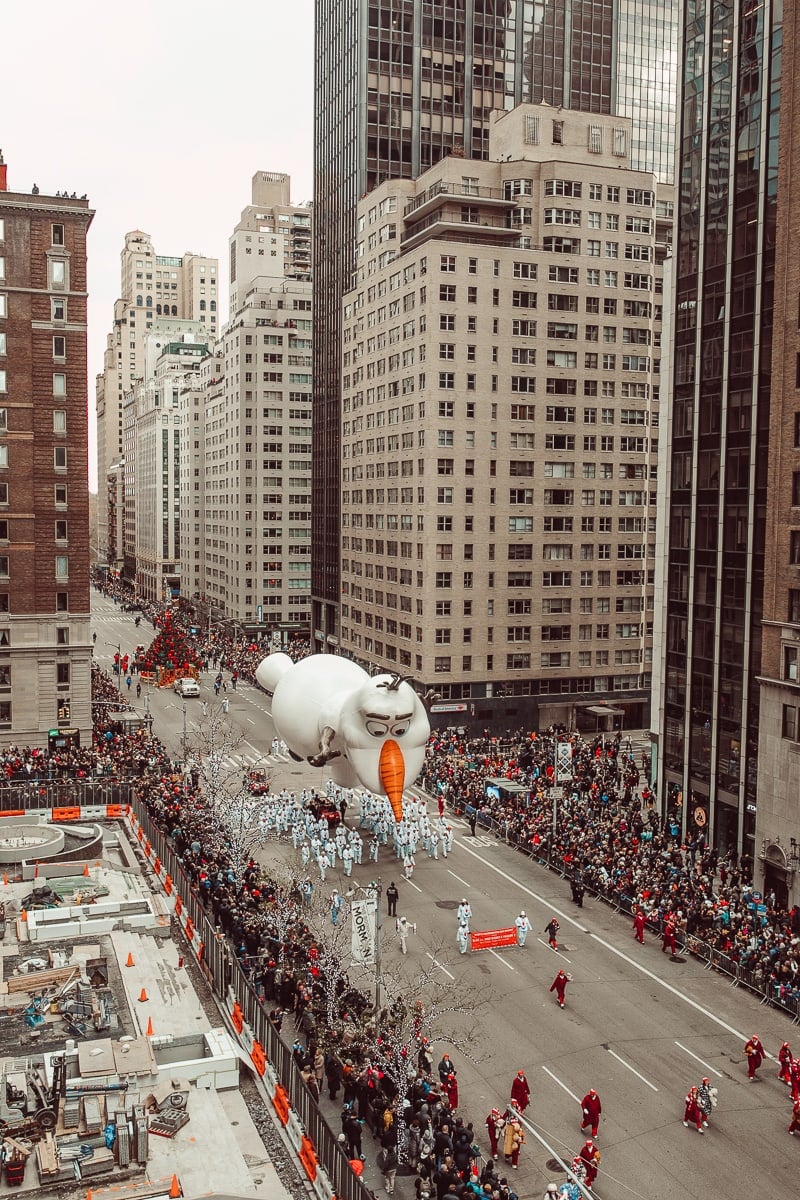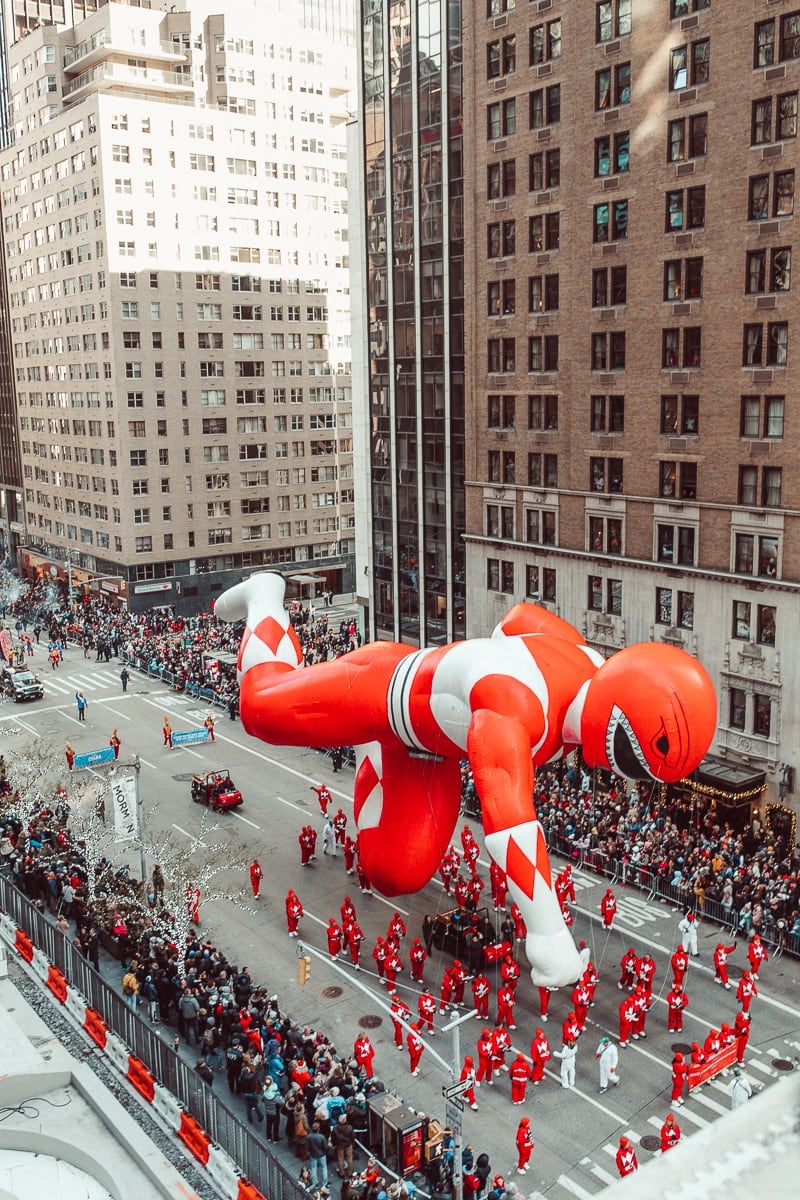 See the Balloons Being Blown Up
While the parade was amazing as always, a lot of people don't realize you can actually start to enjoy some of the parade fun before Thanksgiving Day! You and your family can actually see the balloons being blown up the day before, outside the American Museum of National History. There are guides available along the streets here to help you find your favorite balloon so you can watch it come to life! We stood along West 81st Street so we could watch Olaf from Frozen being inflated! It was such a fun way to get the kids excited for the parade!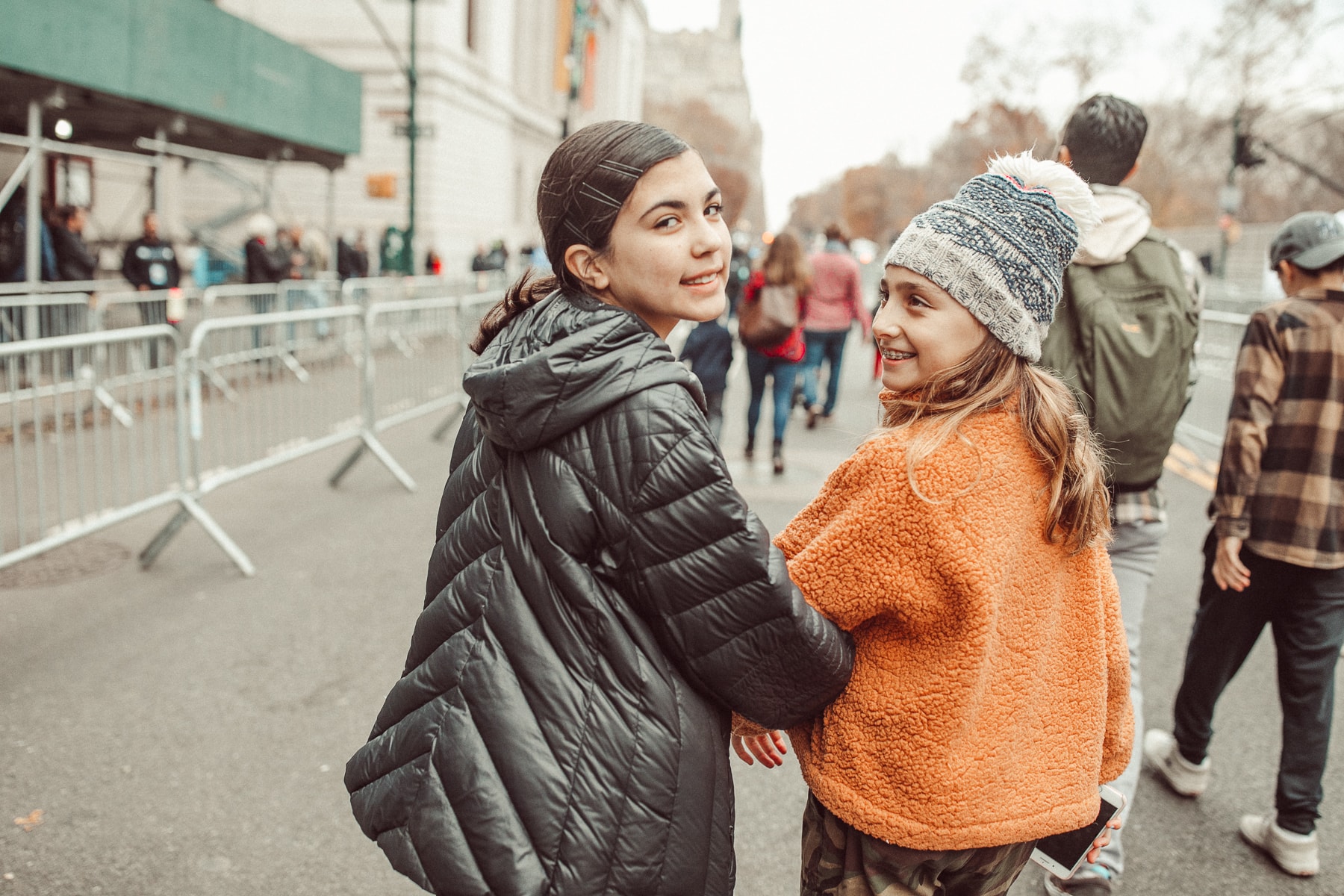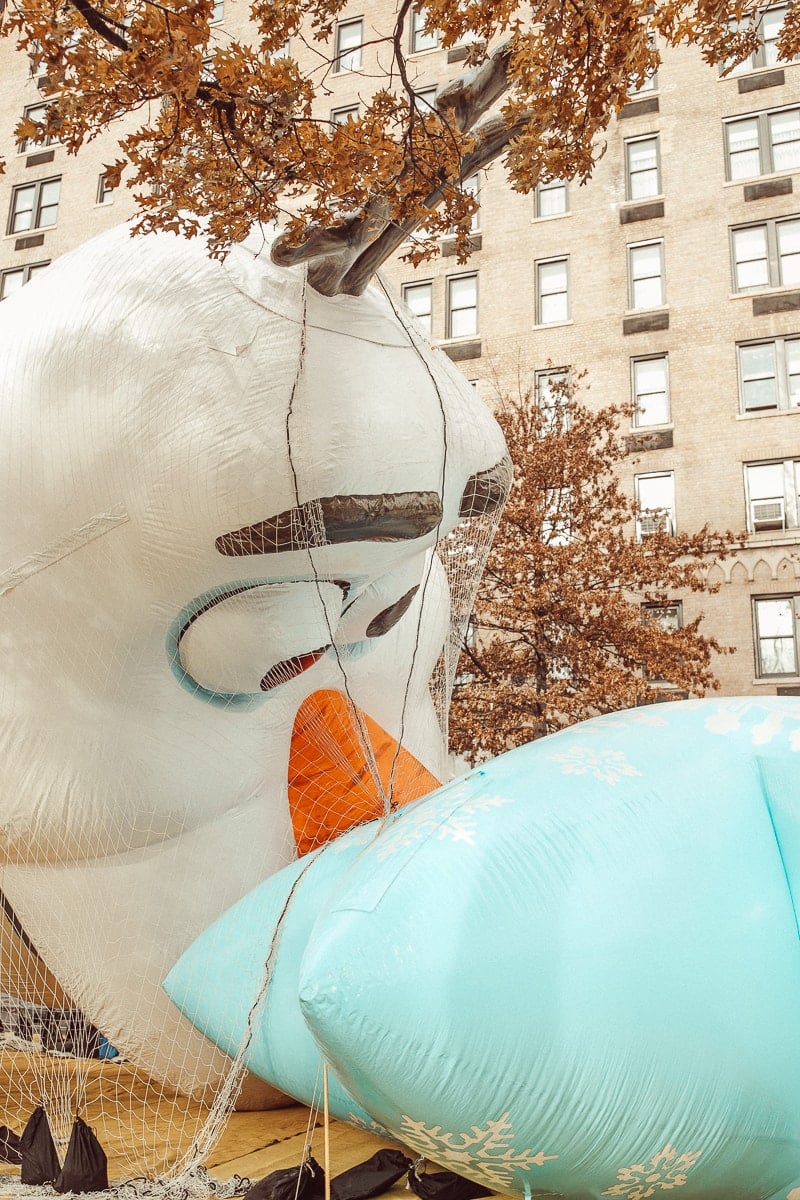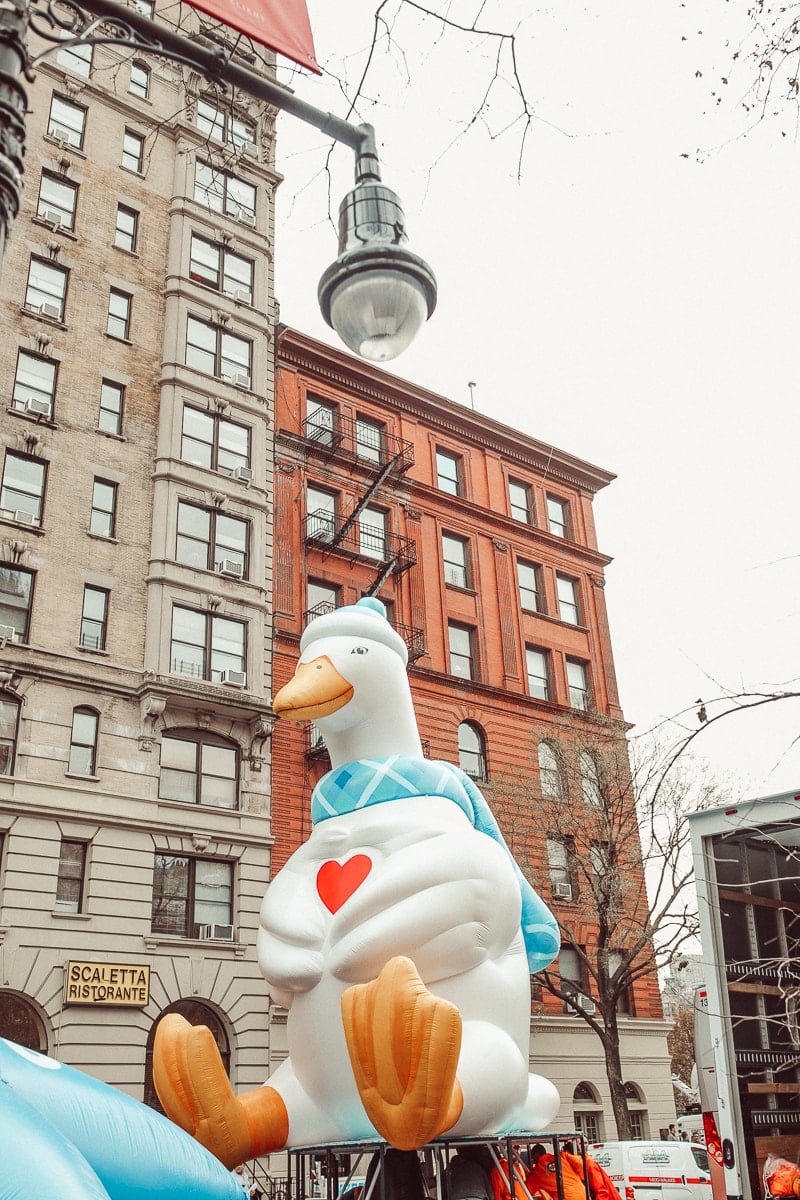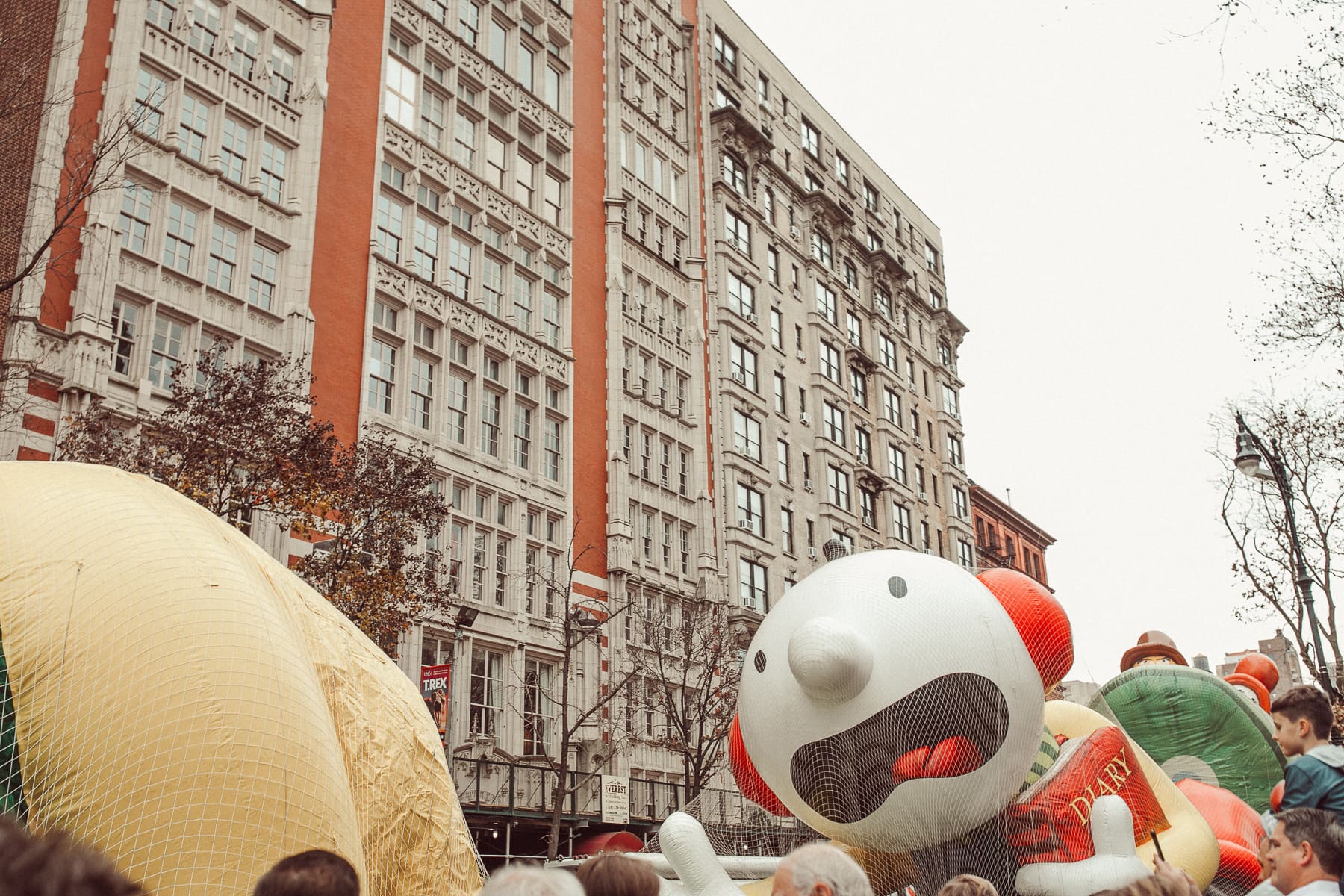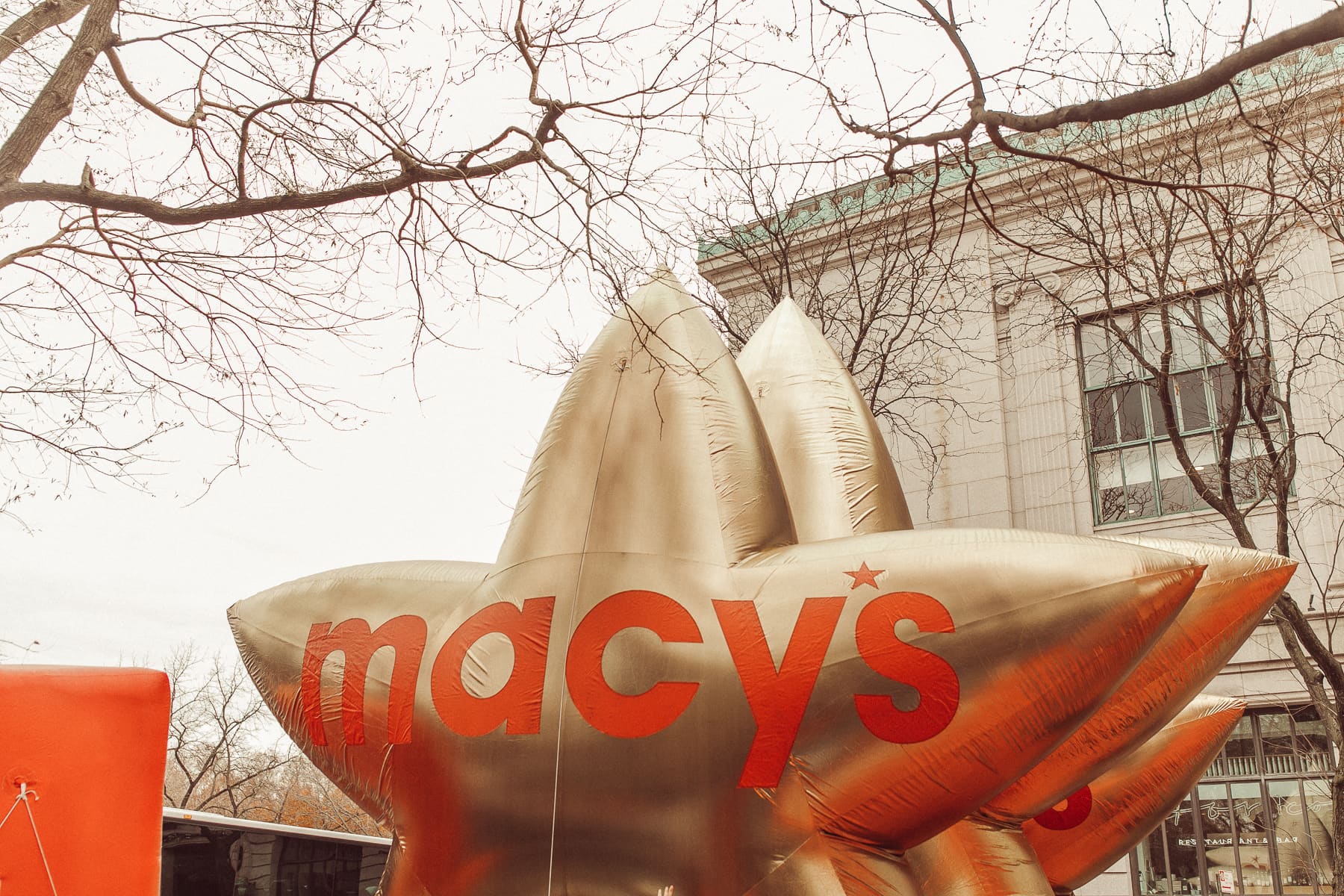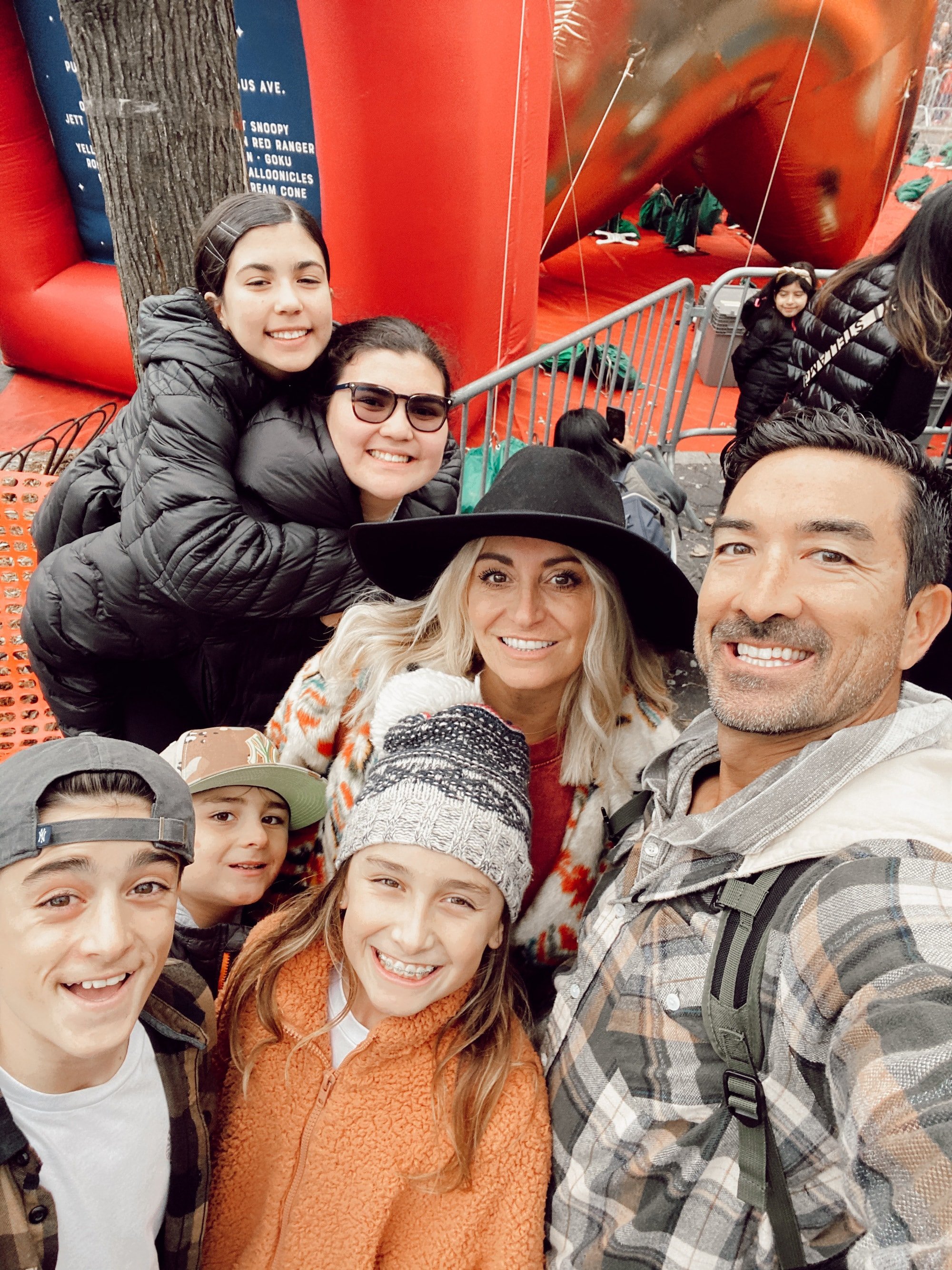 Go Crazy In Central Park
If you're anything like me, your kids need running time and being able to spend countless hours each day exploring Central Park's massive acreage was quite the perk to get the wiggles out. A fun photo tip: The best spot to take a pic is at the Naumburg Bandshell, which was built in the 1920s and served as a place for many superb music performances. My kids love to run across the stage and pretend they are performing. The structure has been there for over 100 years and was created in honor of philanthropist Elkan Naumburg.

---
Birdwatchers have spied 275 species of birds in Central Park.
---

Find Your Roots at Ellis Island
In all the years that we go back home for the holidays, we have never taken the kids to Ellis Island. Boy, we never realized what we were missing. Such a historical landmark and to walk through each part of it with an audio tour was perfect. Ellis Island is the one historical place that afforded millions of immigrants a chance at a better life, the American dream. From 1892-1954 Ellis Island was America's largest and most active immigration station. And chances are you may have had an ancestor pass through. You can research your ancestors here.
---
Housed in 214 crates, the Statue of Liberty arrived in New York City in 1885 in 350 pieces.
---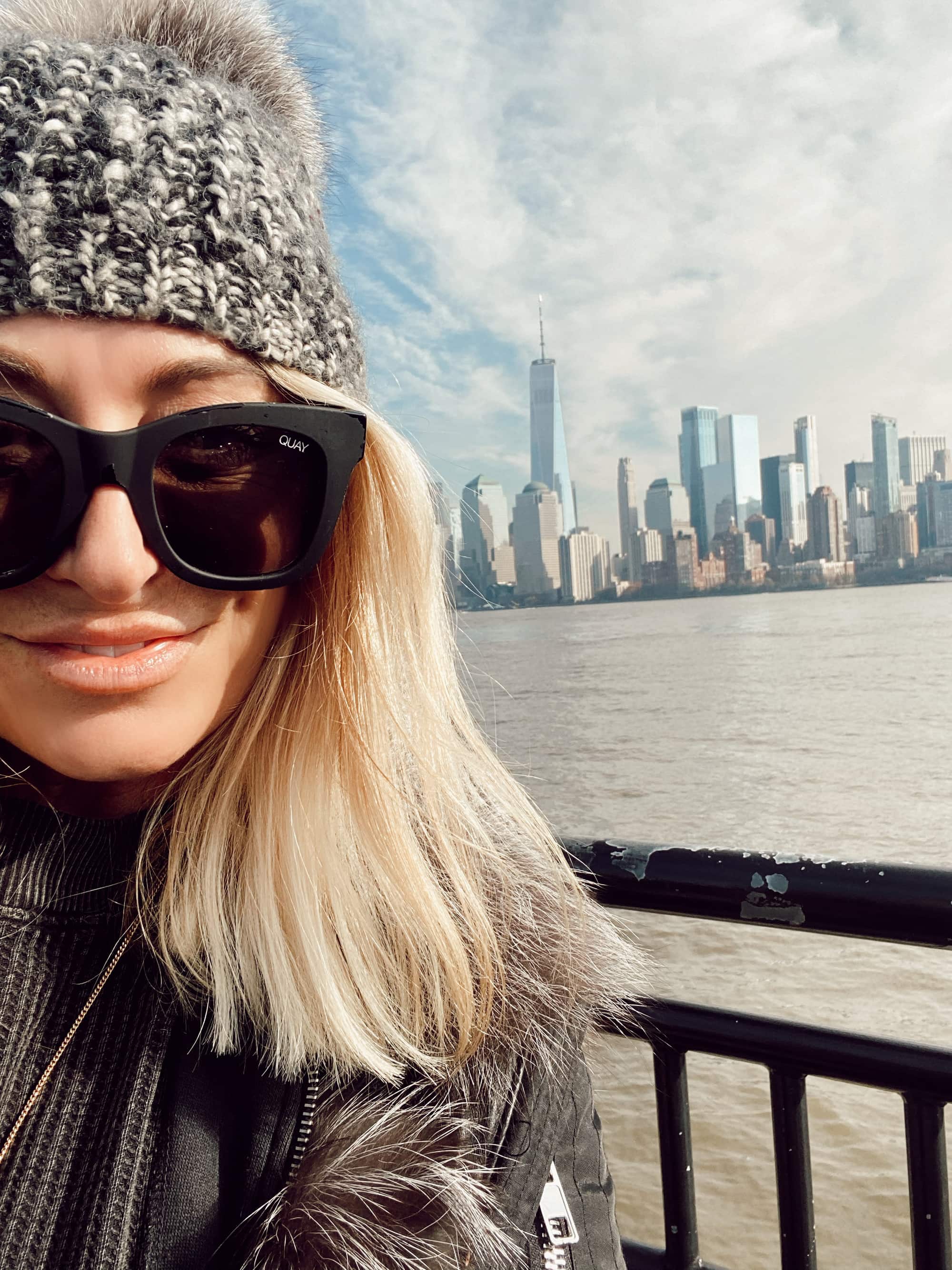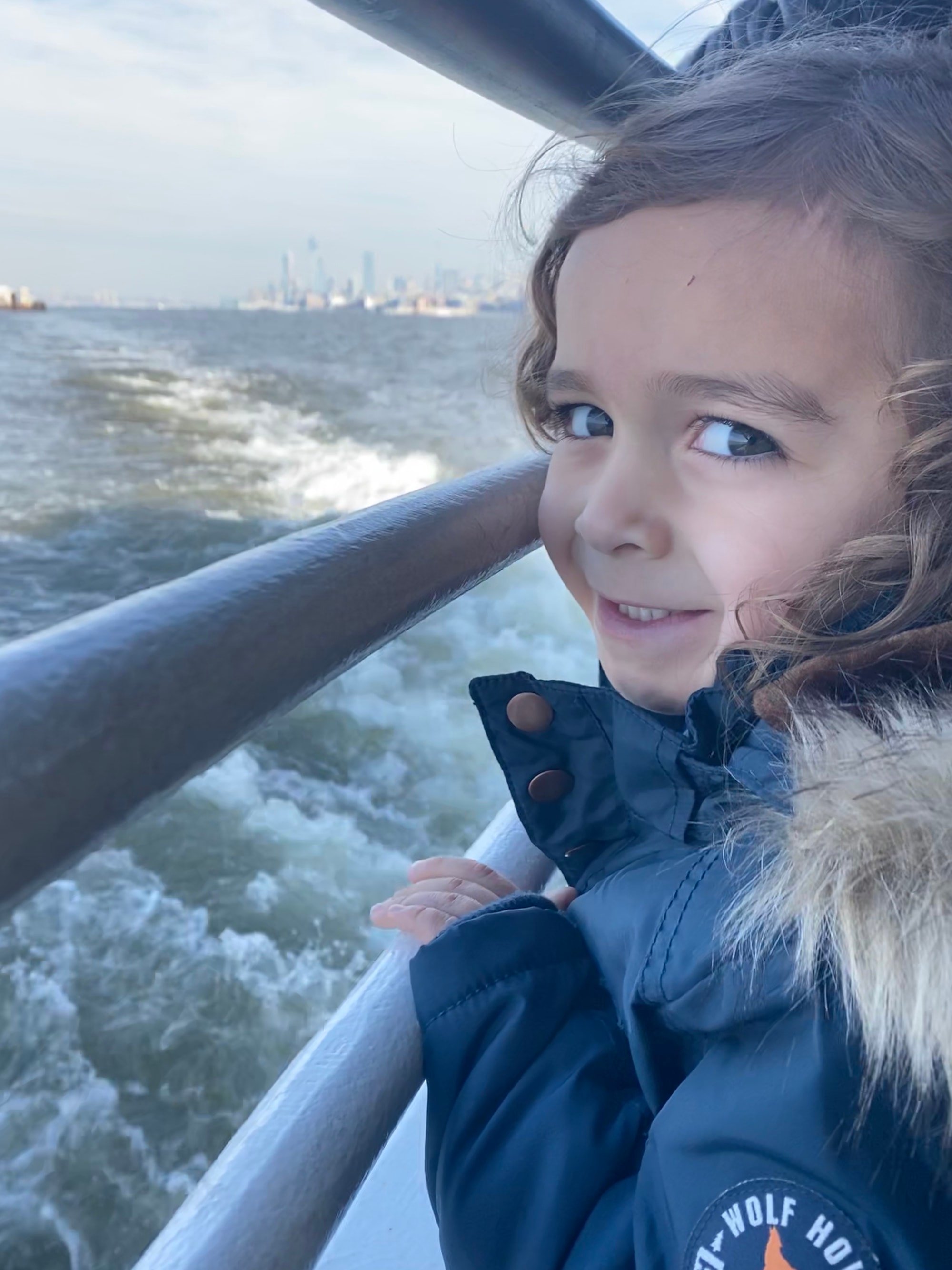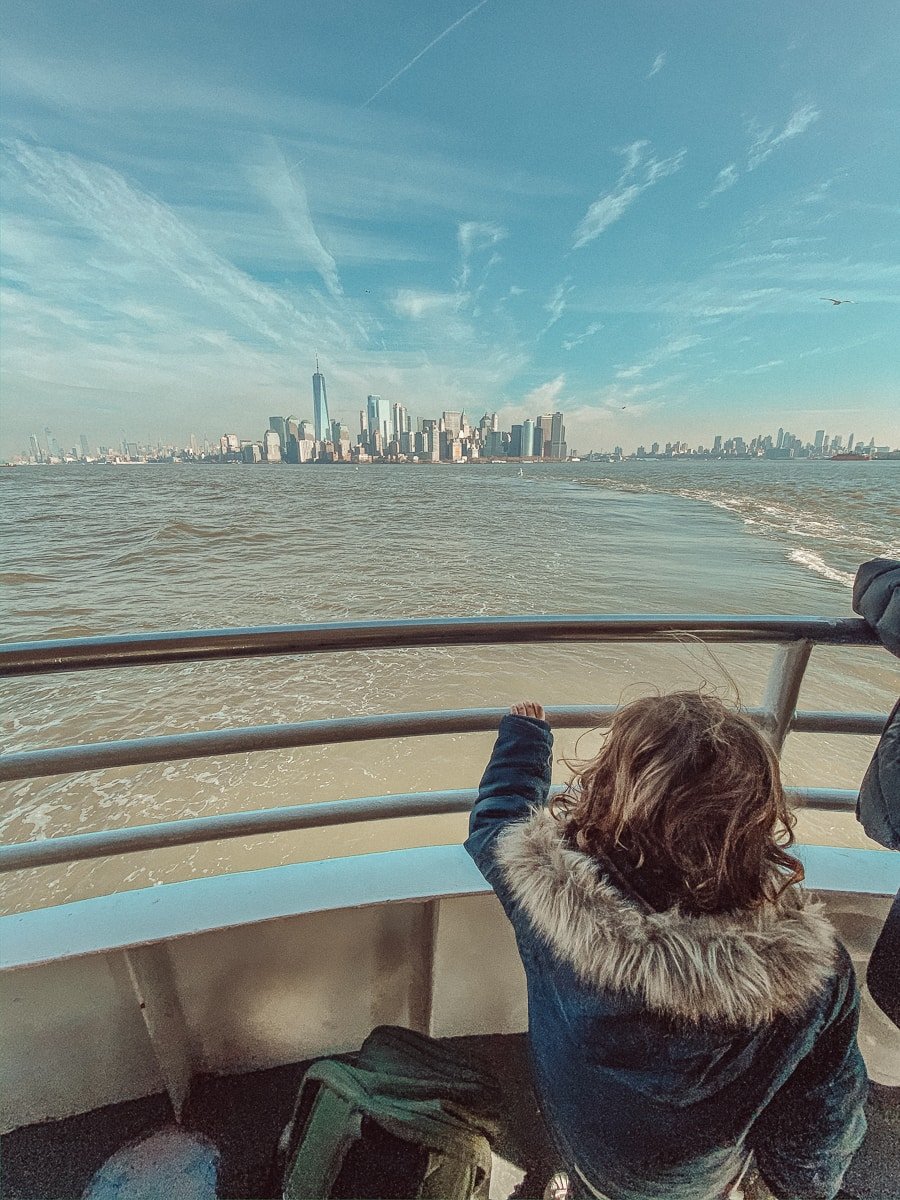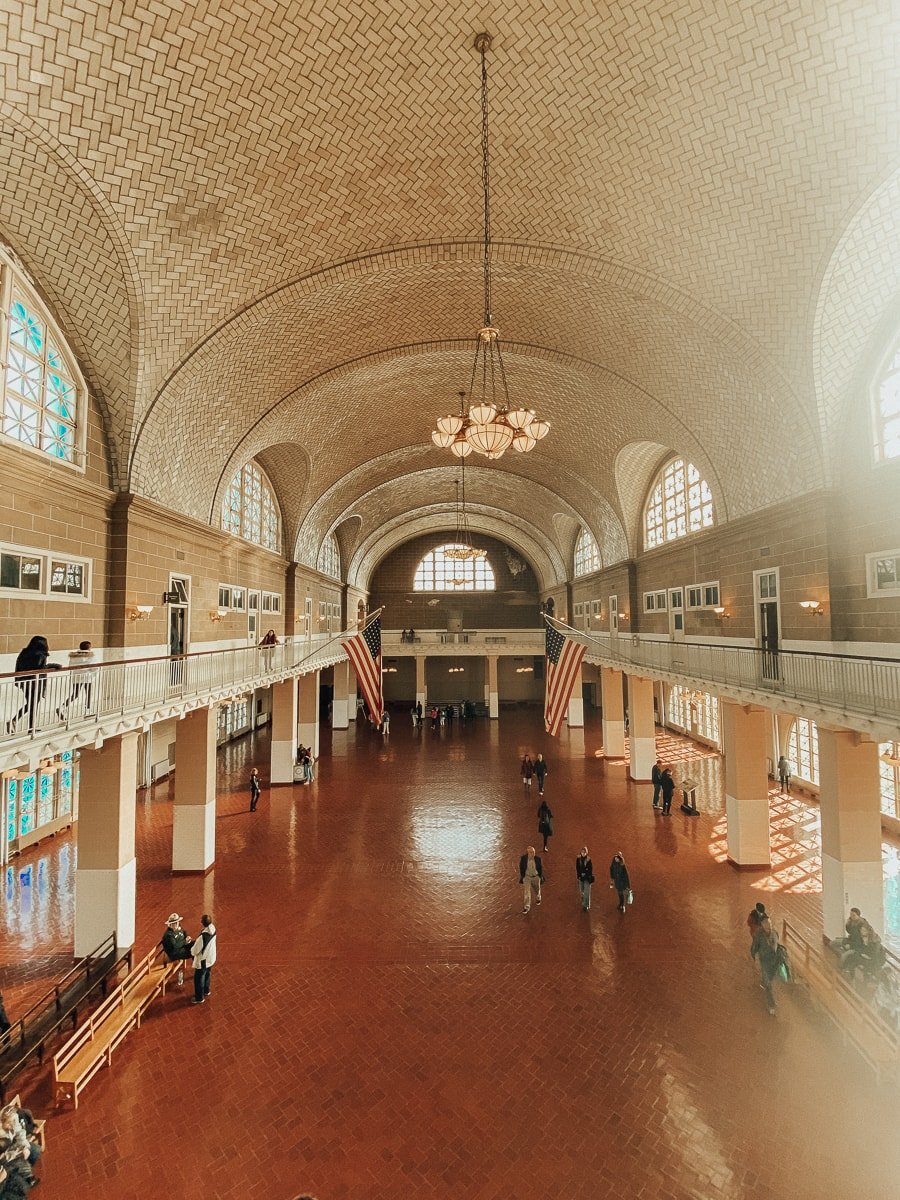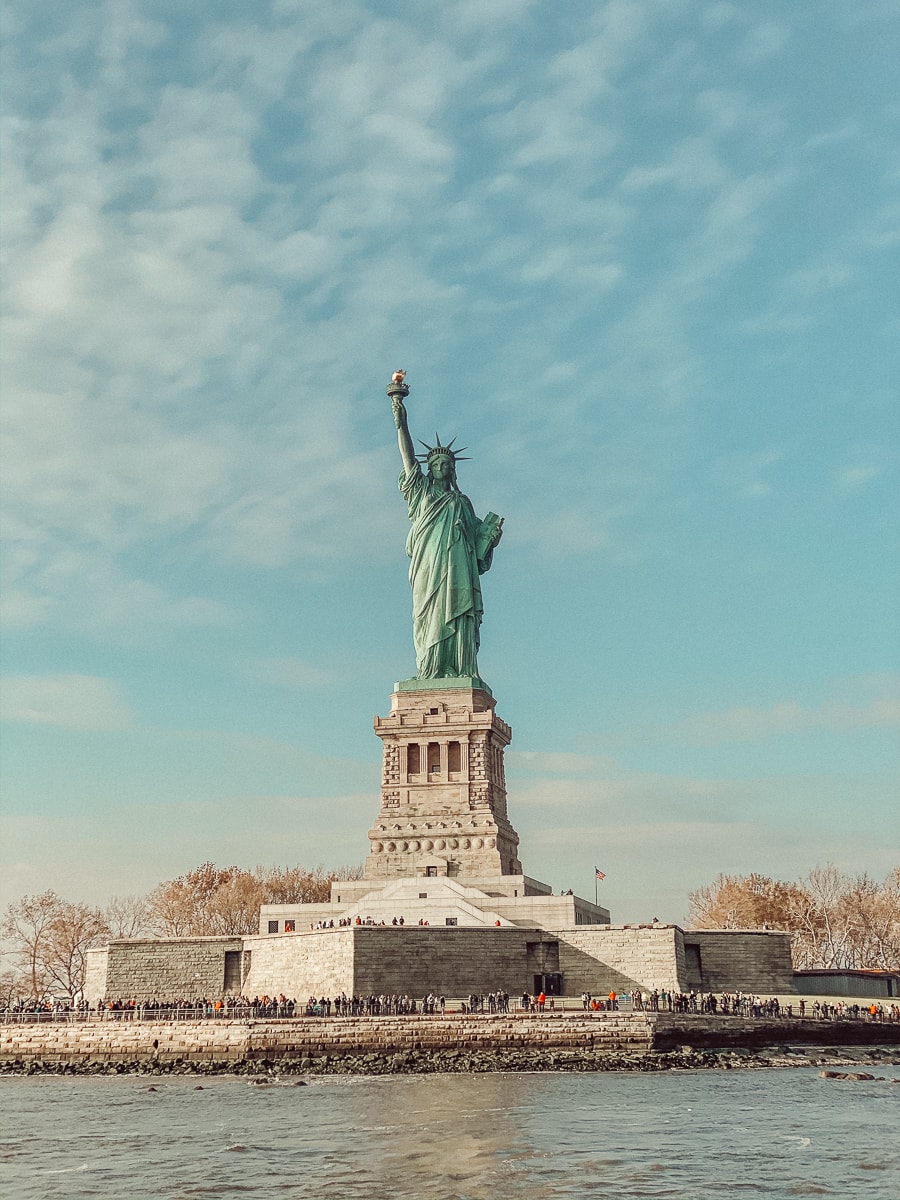 Skate Away the Afternoon
Central Park boasts plenty to do but nothing is better than a day at the infamous Wollman Rink. I skated their as a kid and its a must if you ask me. With the backdrop of the NYC skyline, it's a beautiful place to bring the family, especially if you're trying to get that perfect winter family photo. You can also take family skating classes if it's your first time on ice, or just head out onto the rink and do your best! It's only $12 for adults and $6 for kids so it's a fun, inexpensive way to spend the afternoon!

---
The first pizzeria in the United States was opened in NYC in 1895.
---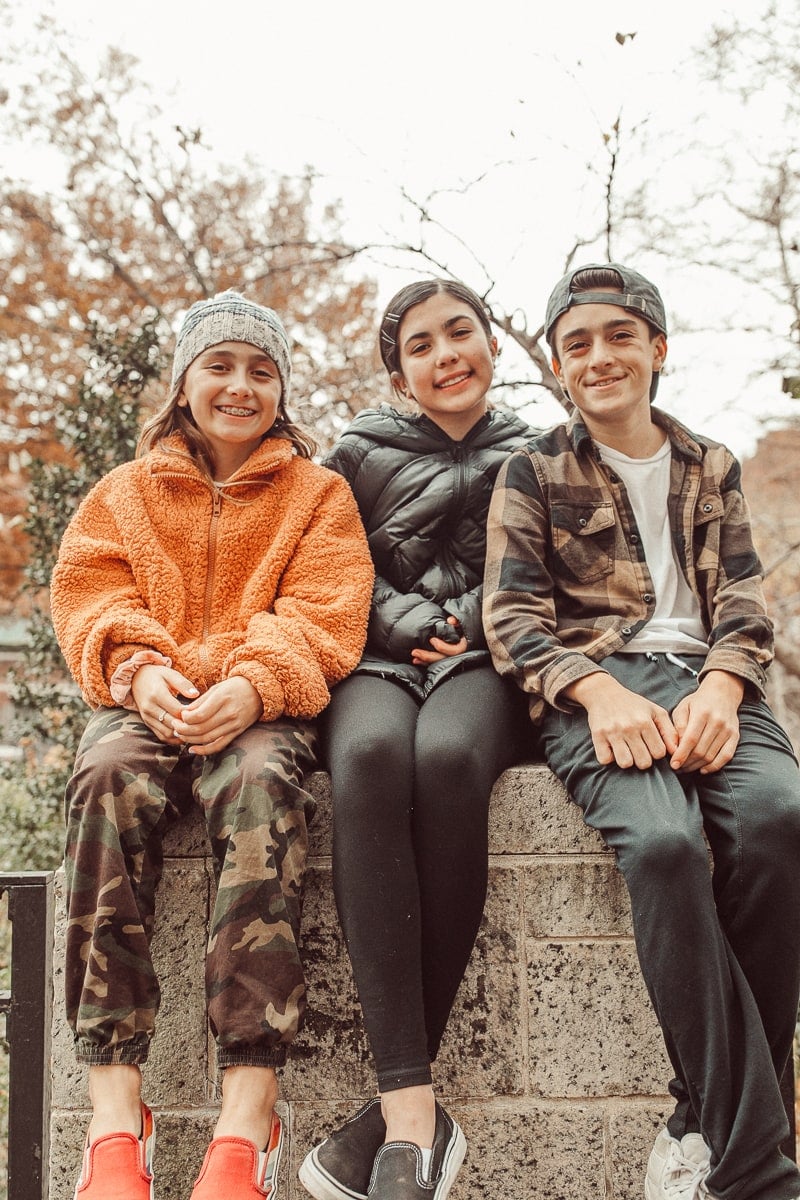 Spend the Day at Bryant Park Village
If you have kids or are just a kid at heart you have to head to the Bank of America Winter Village at Bryant Park. It's the only free skating rink in NYC, (which is great if you have a big family like I do!) and there are so many amazing things to do! Enjoy mornings with Santa, storytime, bumper cars, a Christmas tree lighting and free photos with Santa in Santa's Corner. You could literally spend the entire day here with the family with tons of activities, shopping and dining. And for mom and dad, The Lodge by Urbanspace has a holiday cocktail bar and an outdoor beer garden—in case you need a little break.
---
About 1 in every 38 people living in the United States resides in New York City.
---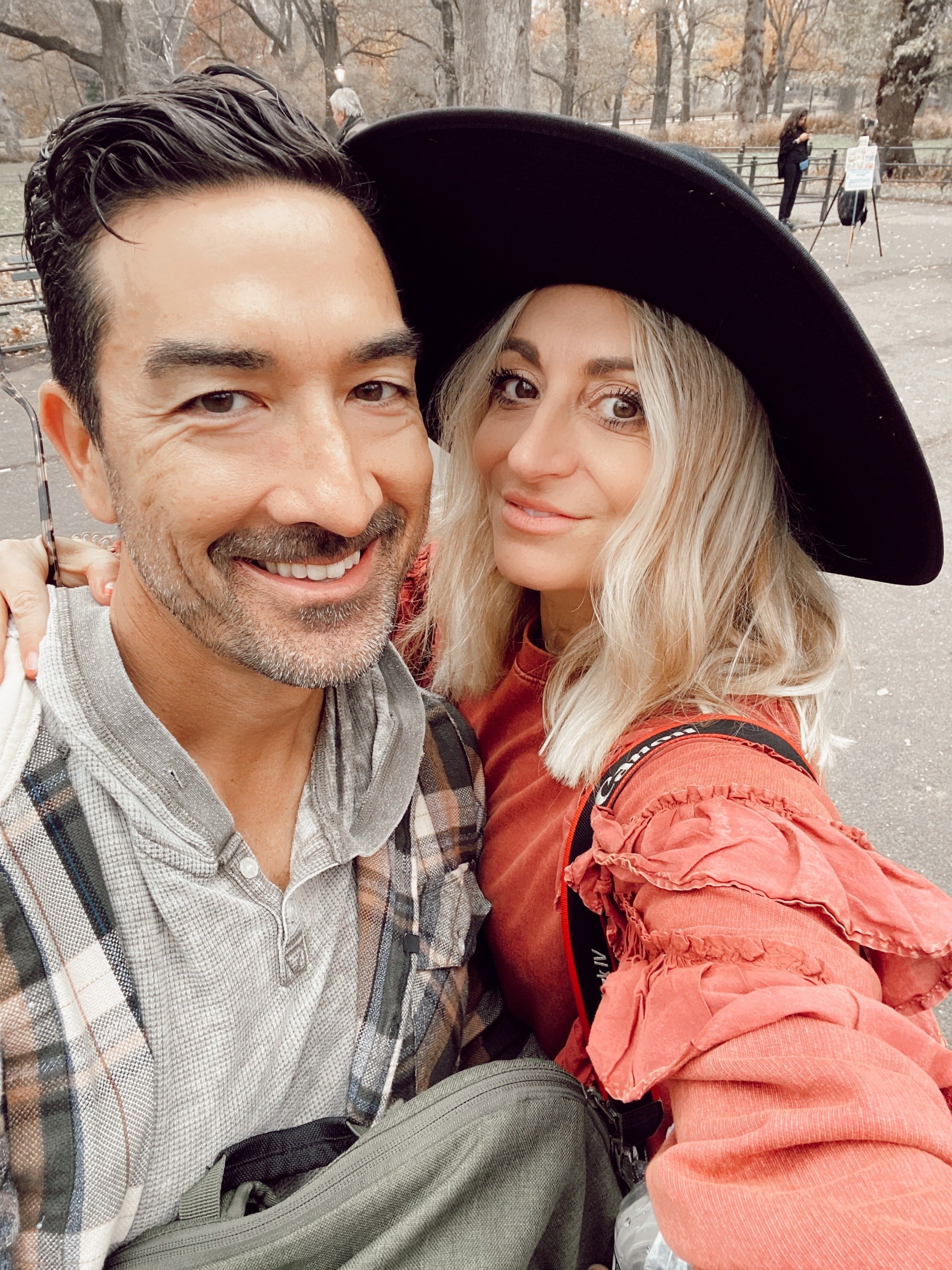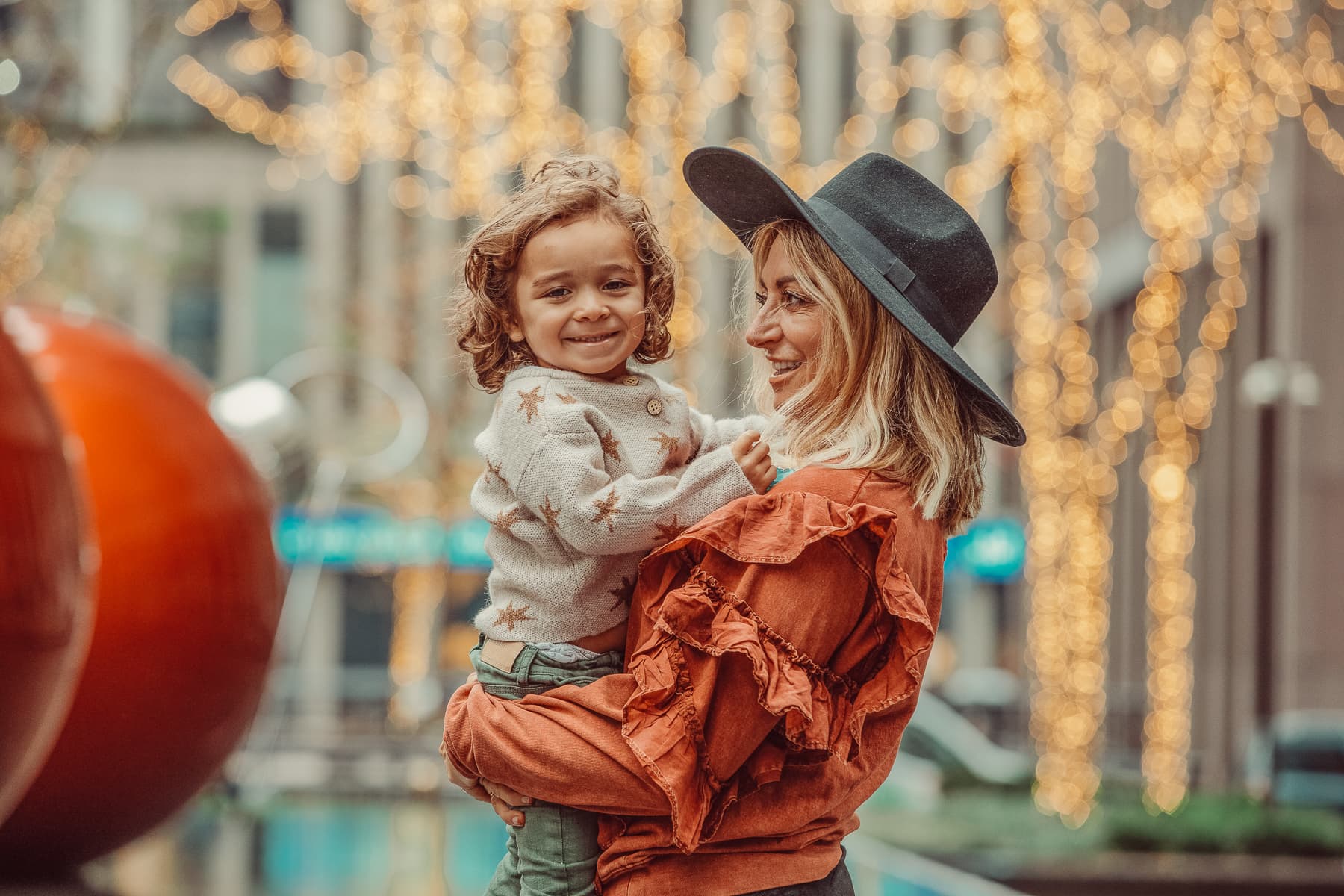 Rock Around the Rink at Rockefeller Center
Even if you've missed the tree lighting, ice skating at The Rink at Rockefeller Center is a must-do if you're in NYC around the holidays. It's probably one of the most famous spots in the city and is seen in countless holiday movies! So during the holiday season, lines can get really long, especially once the Christmas tree is up. Since you and your family don't want to be standing in the freezing snow all night waiting, I'd recommend reserving VIP tickets in advance. This way you can skip the line. It's totally worth it. And when you feel frozen through, stop at Ralph Lauren's iconic Ralph's Coffee truck. The best lattes ever!
---
In 1931, the first Christmas tree was put up on the grounds of Rockefeller Center by construction workers. Two years later, in 1933, was the first official year of the Rockefeller Center Christmas tree.
---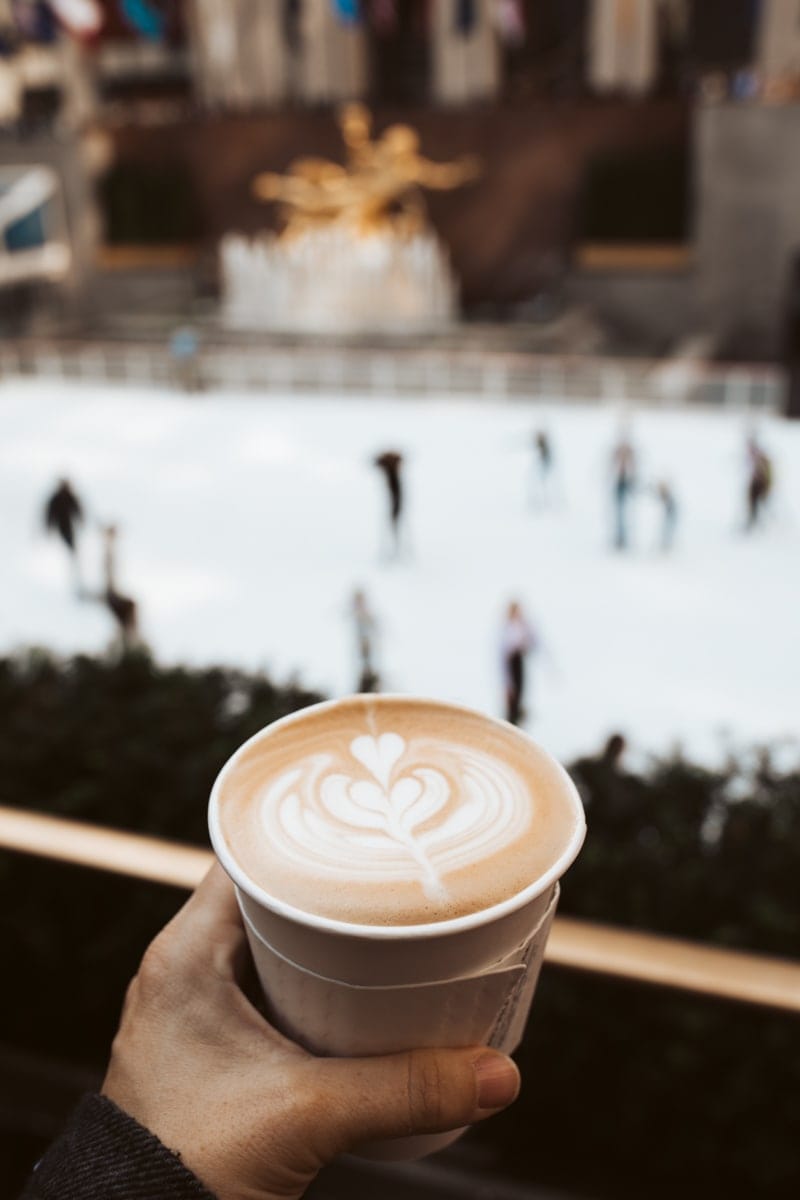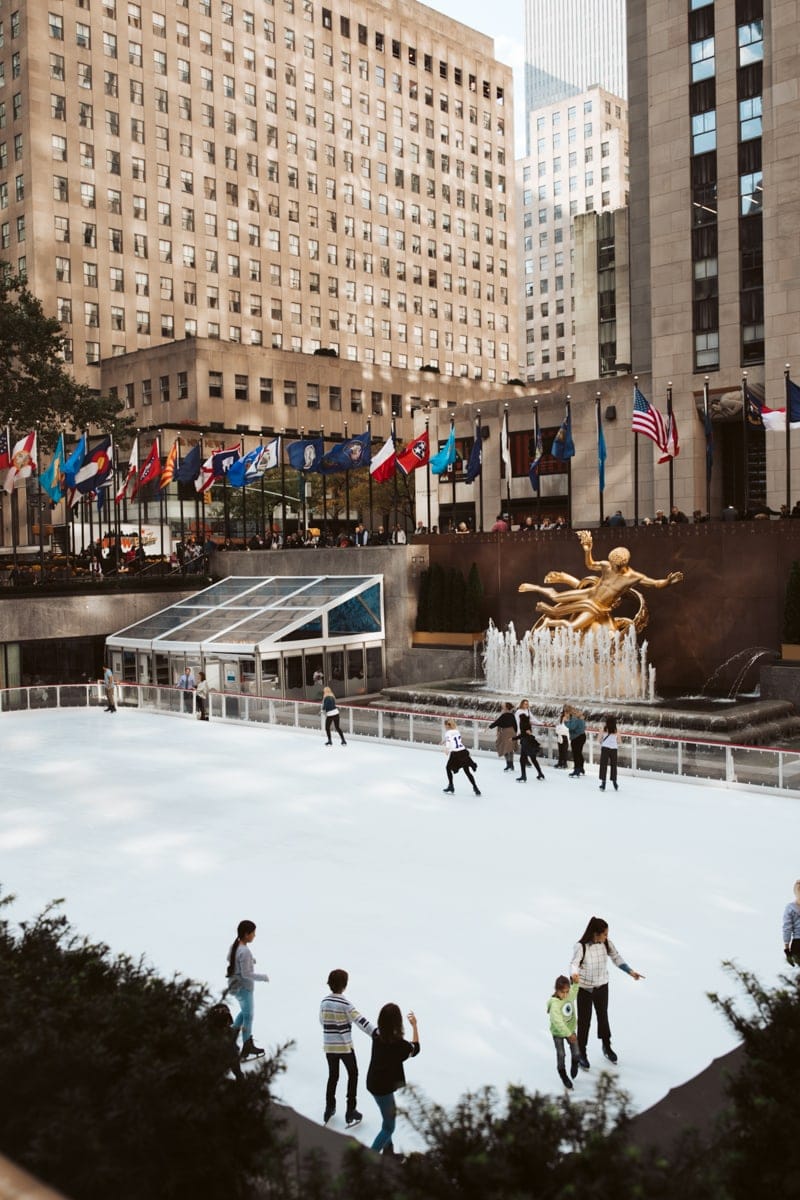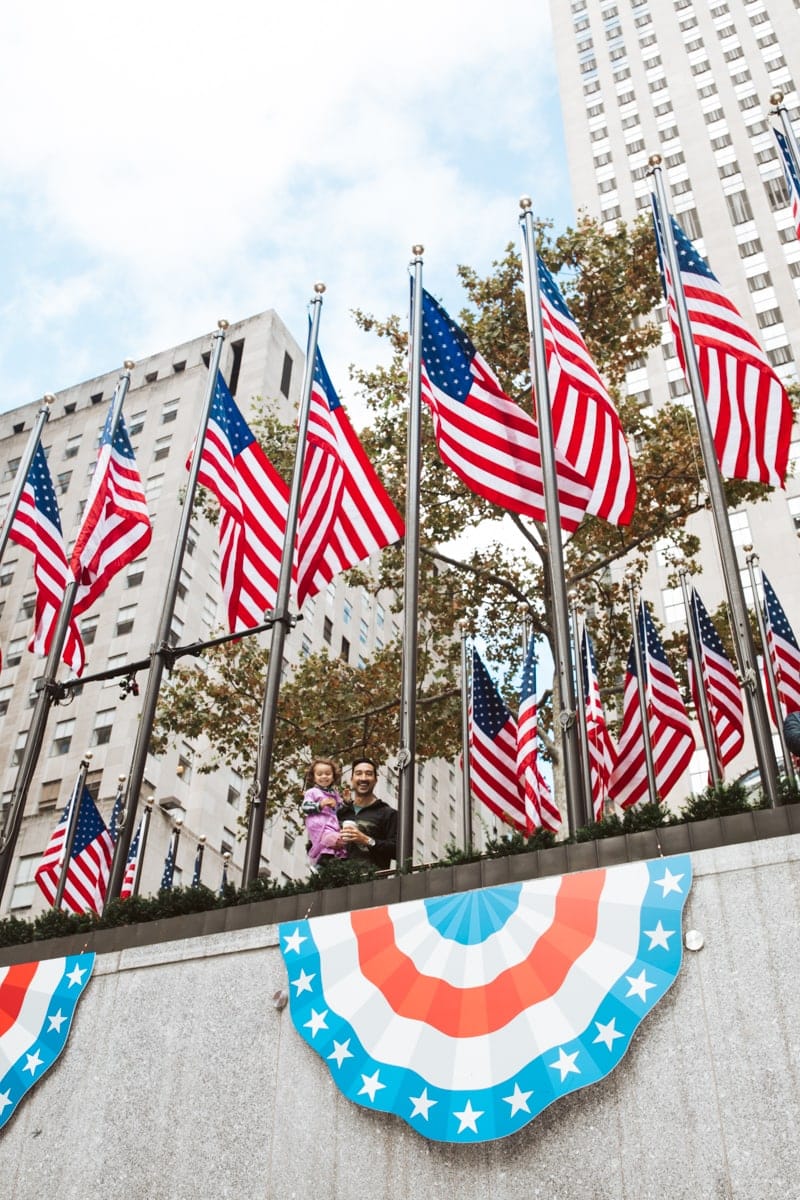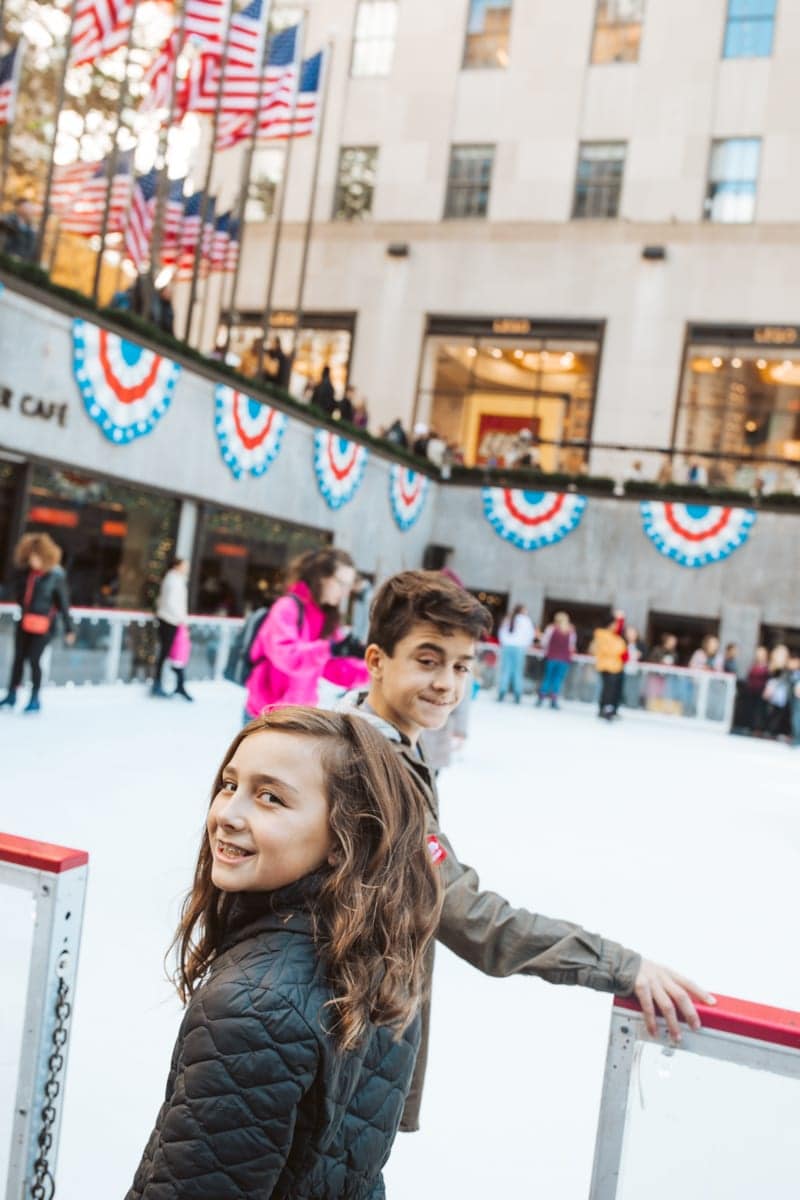 Visit the Oculus
If you're visiting the World Trade Center, then stop and see The Oculus. It's the centerpiece of The World Trade Center Transportation Hub, and an architectural marvel on its own. From the outside, the building is meant to resemble a bird being released from a child's hand inspiring love and hope in the city, but on the inside, there's so much to see and do! The Oculus is home to the Westfield World Trade Center Mall. If you're hungry, there are tons of restaurants and eateries including a new food market called Market Lane. Plus there are always events happening at the plaza outside, so the kids will never be bored!
---
The One World Trade Center Building, with observation deck and antenna, reaches a height of 1,776 feet. This was the year the Declaration of Independence was signed.
---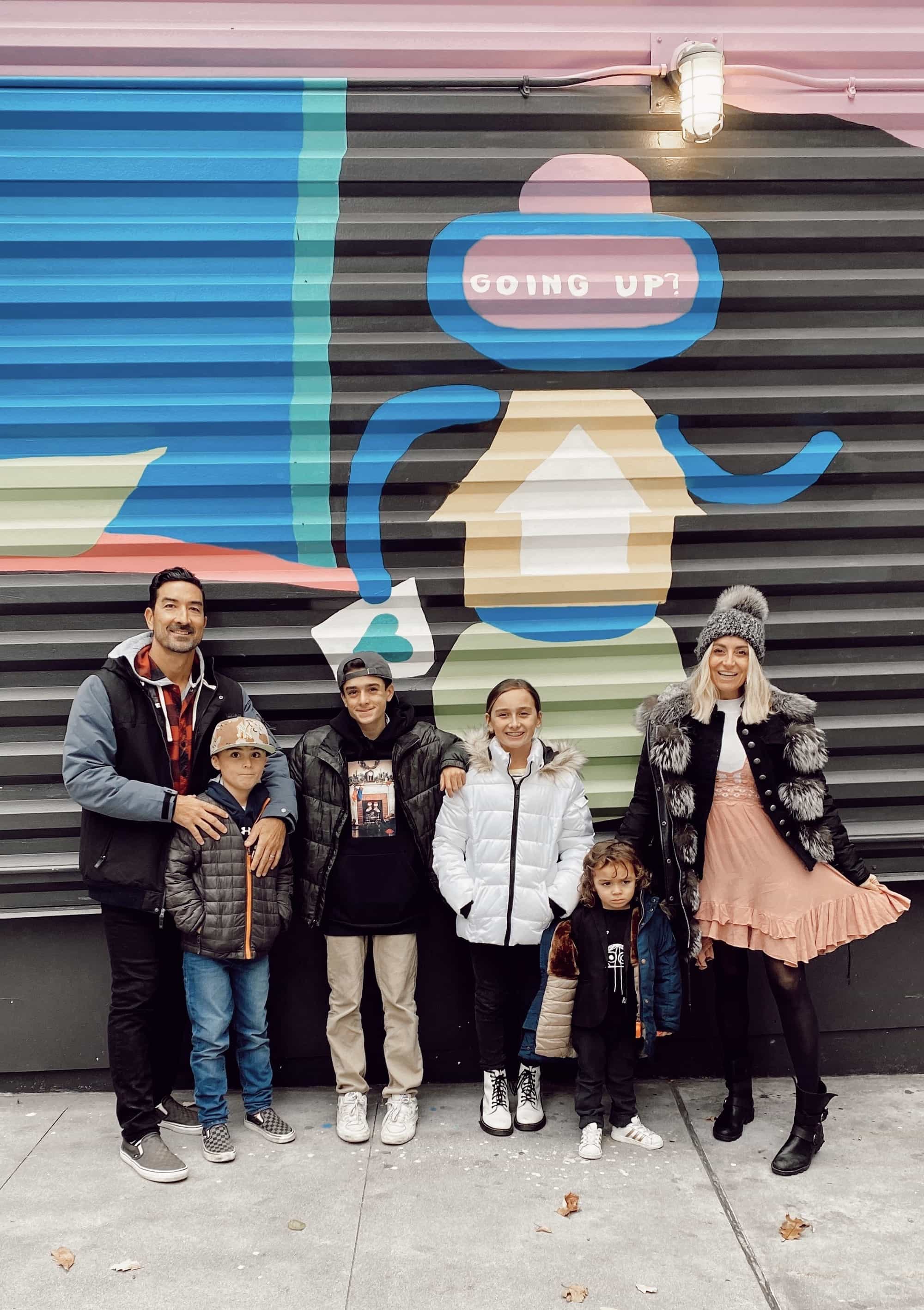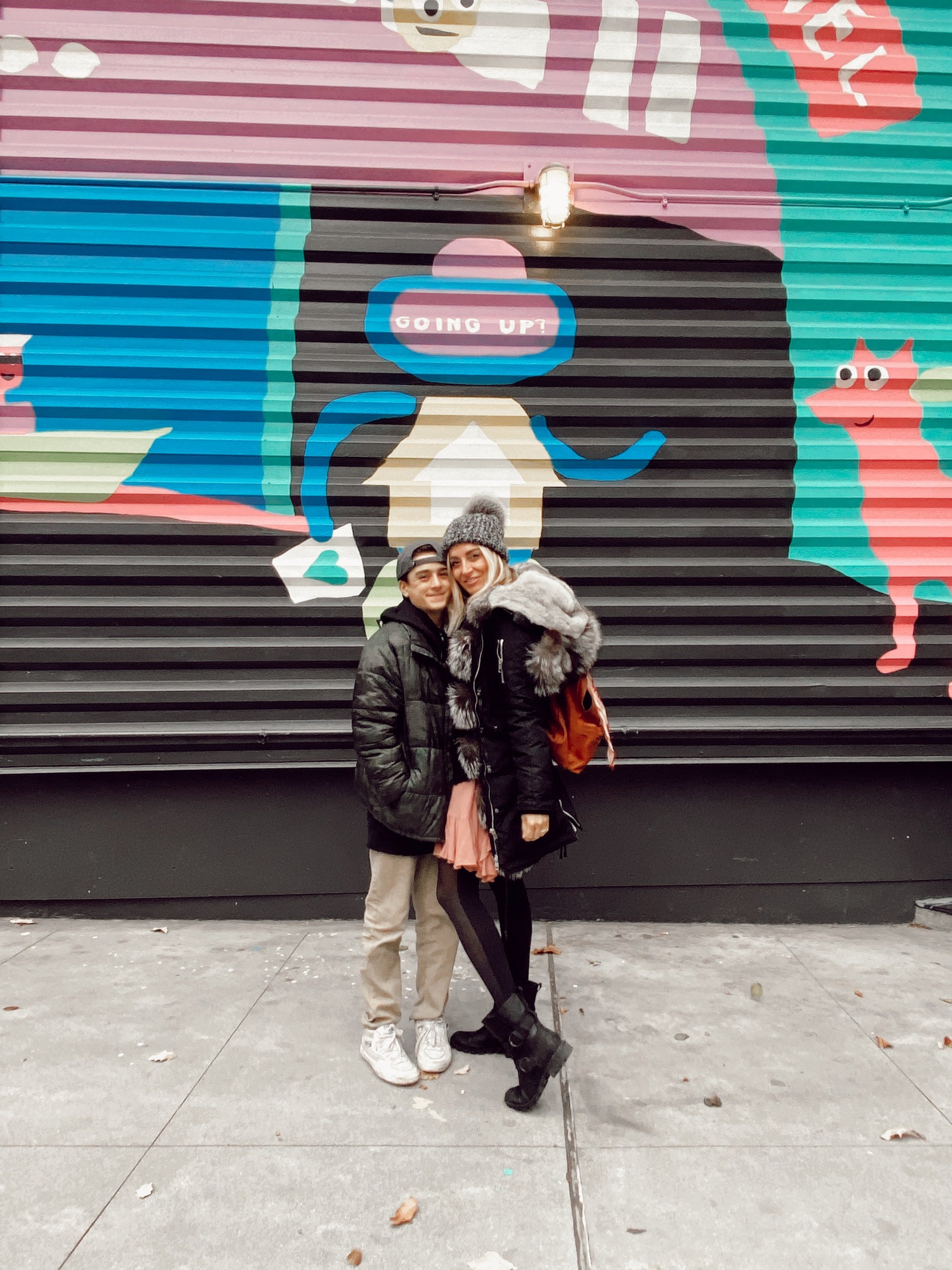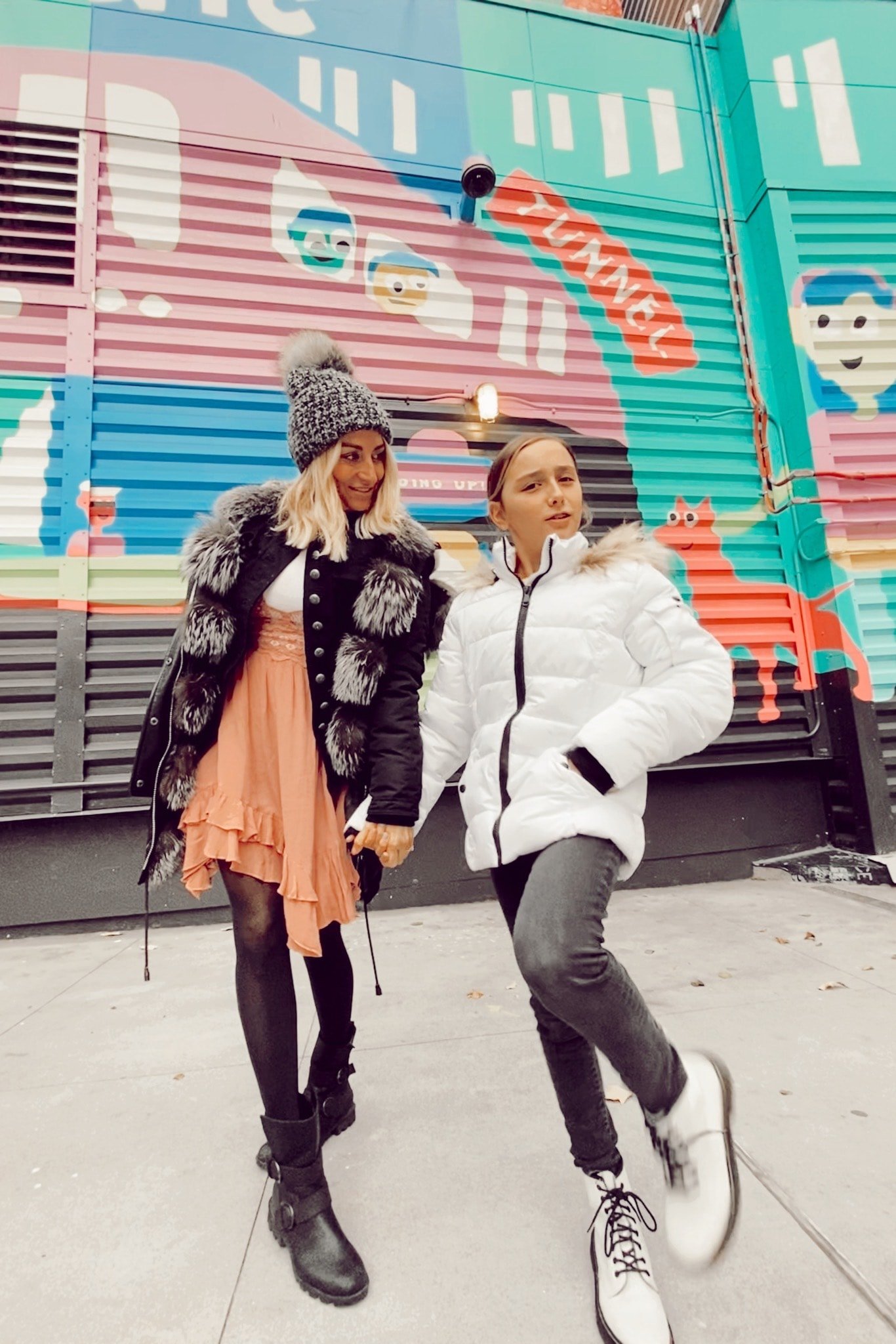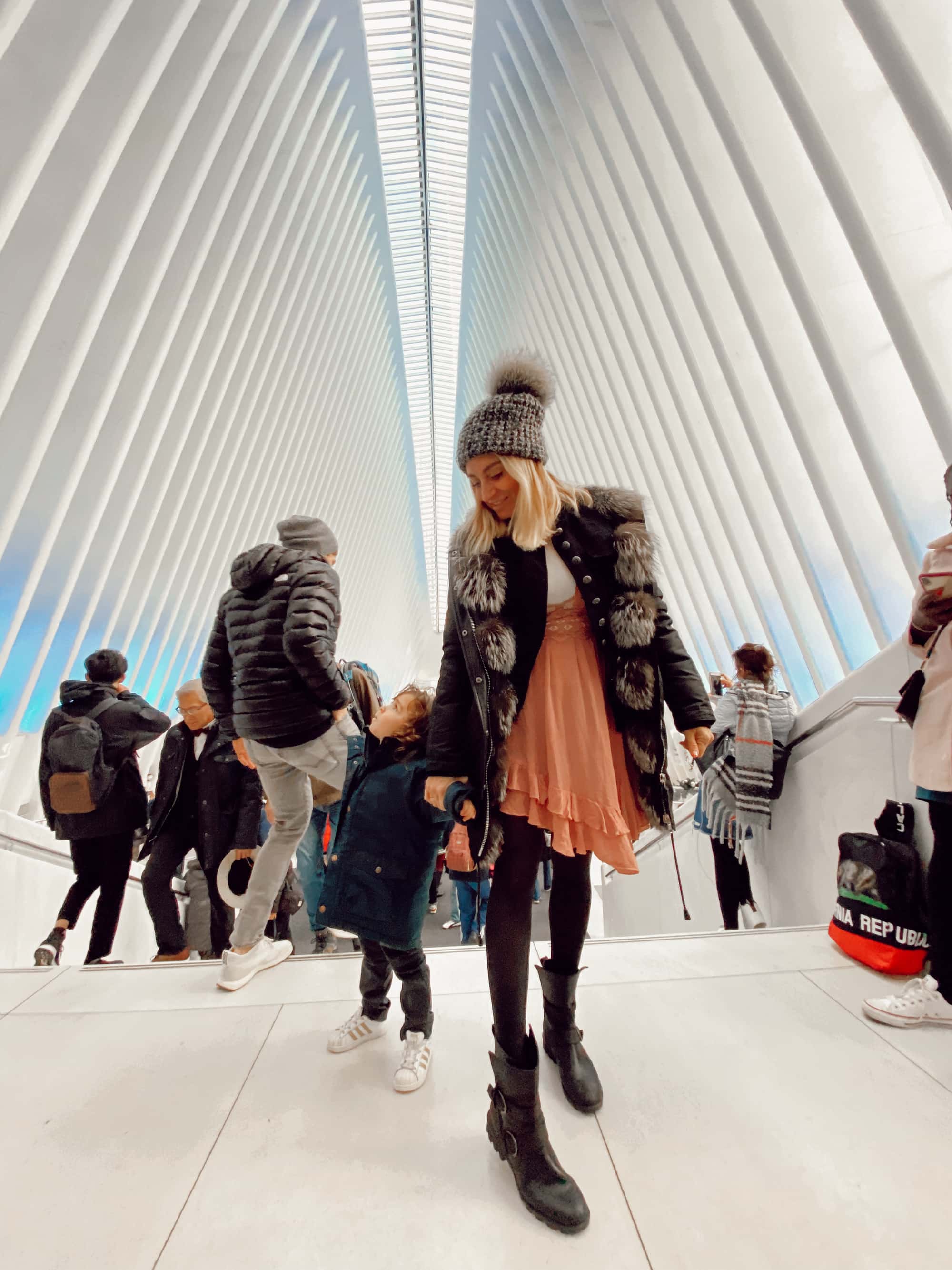 Dine at La Mela
I grew up in NYC and as an Italian, I have to say, I know good Italian food. And one of my favorite places to eat is La Mela in Little Italy. This family-owned restaurant has been in the city for over 30 years! It's loved not just by me and my kids, but everyone from Bill Murray to Frank Sinatra, whose photos grace the walls. We love getting the family-style courses and spending the evenings around the table just chatting and spending time with one another. Try the calamari fritti and porcini mushroom ravioli. You won't be disappointed.
---
New Yorkers speak approximately 800 languages as over 37 percent of New Yorkers were born in another country.
---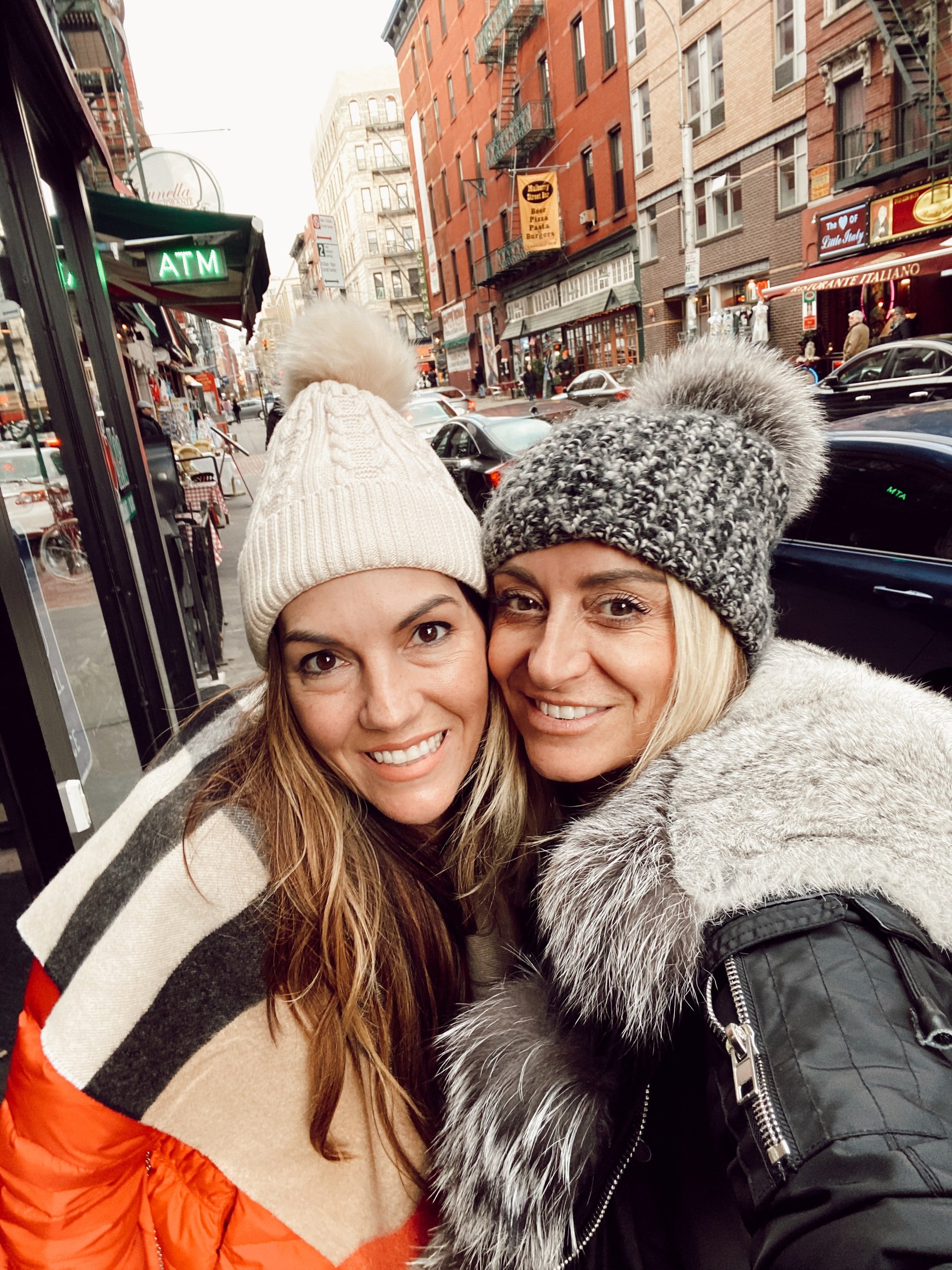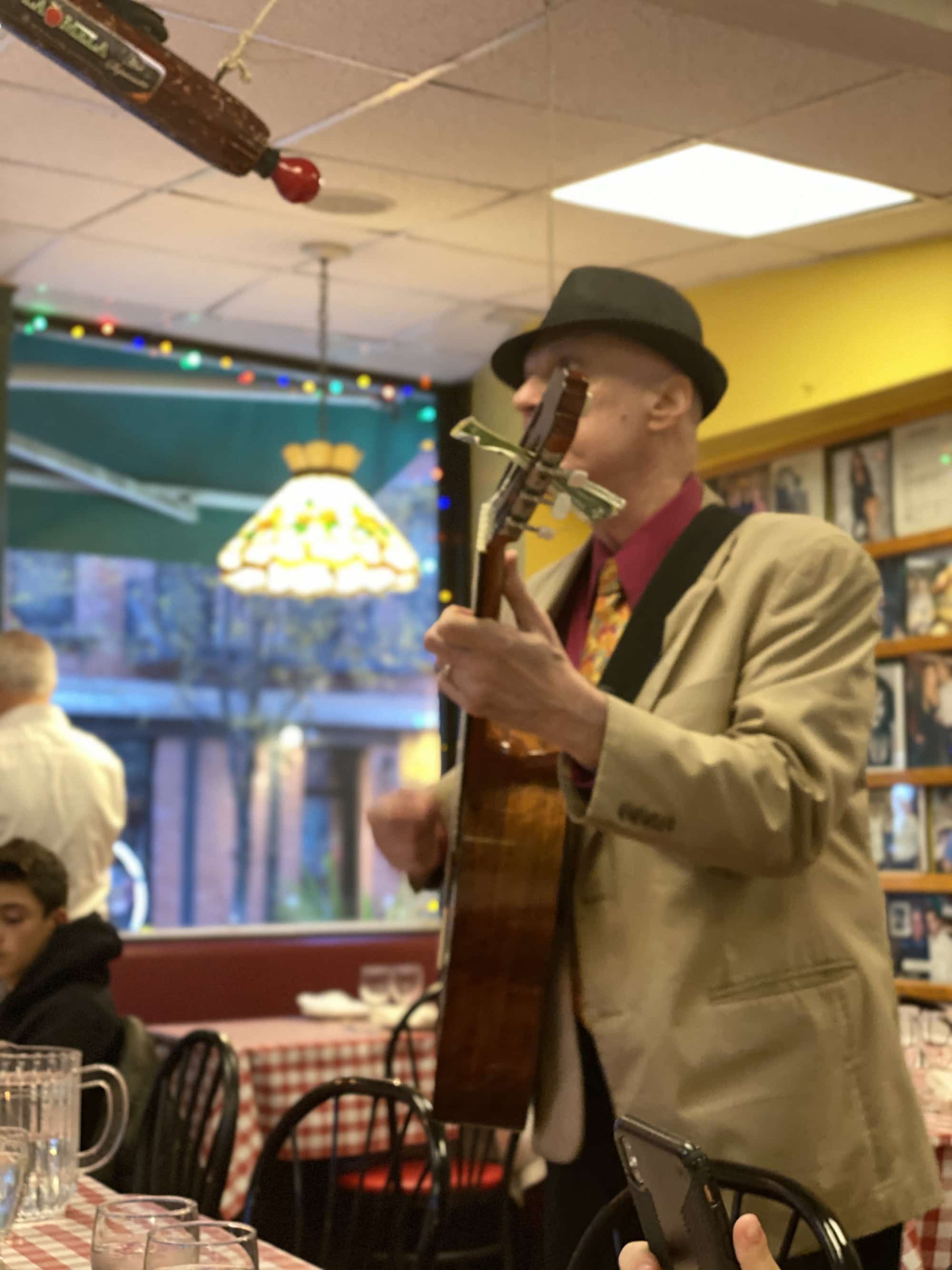 Remember the Past at the 9/11 Memorial & Museum
I was blessed with my four children after September 11, 2001, so my kids have to learn about this tragedy through history books, stories passed down from family and what they learn in school. To give them a better understanding of what happened, we stopped at the 9/11 Memorial where they house a collection of monumental and authentic artifacts and have a series of programs that help kids and families learn more about that day through age-appropriate conversations and activities. The memorial is absolutely free and the museum is $26 for adults and $15 for kids.
---
NASA recovered metal from the World Trade Center and used it on Martian rovers as a tribute to those fallen on the 9/11 attacks.
---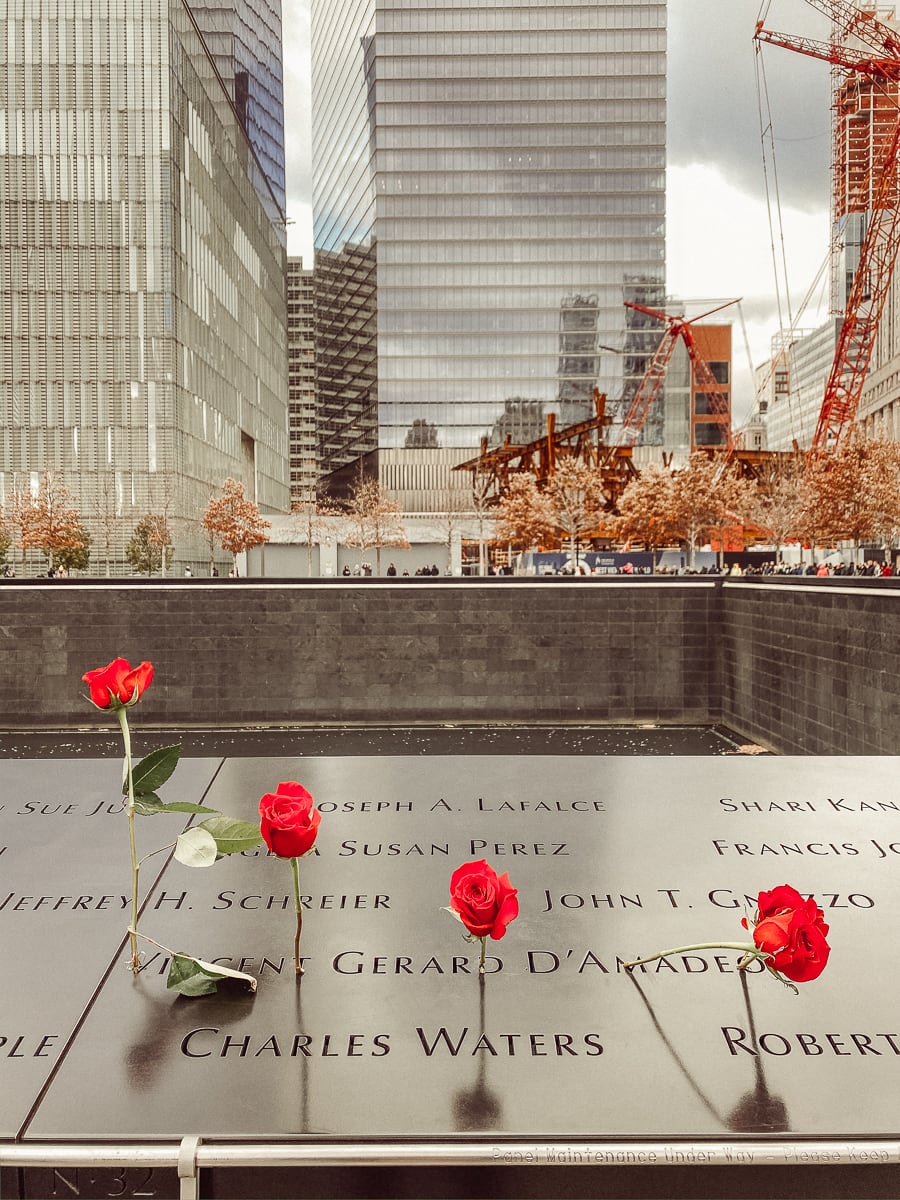 Enjoy the City's Plays
New York City is the home of theater, and from big Broadway musicals to small, independent shows. There really is so much to see in this city. We've taken the kids to see "School of Rock" and "Frozen the Musical" (which was just as amazing for the parents as it was for the kids!), but there are so many things to see with the whole family. Depending on what your kids love, there are many plays to choose from! See "The Lightning Thief: The Percy Jackson Musical," "The Lion King," "Harry Potter and the Cursed Child" or "A Christmas Carol."
---
"The Phantom of the Opera" has played to over 140 million people in 35 countries in 166 cities around the world. It's the longest-running show in Broadway history.
---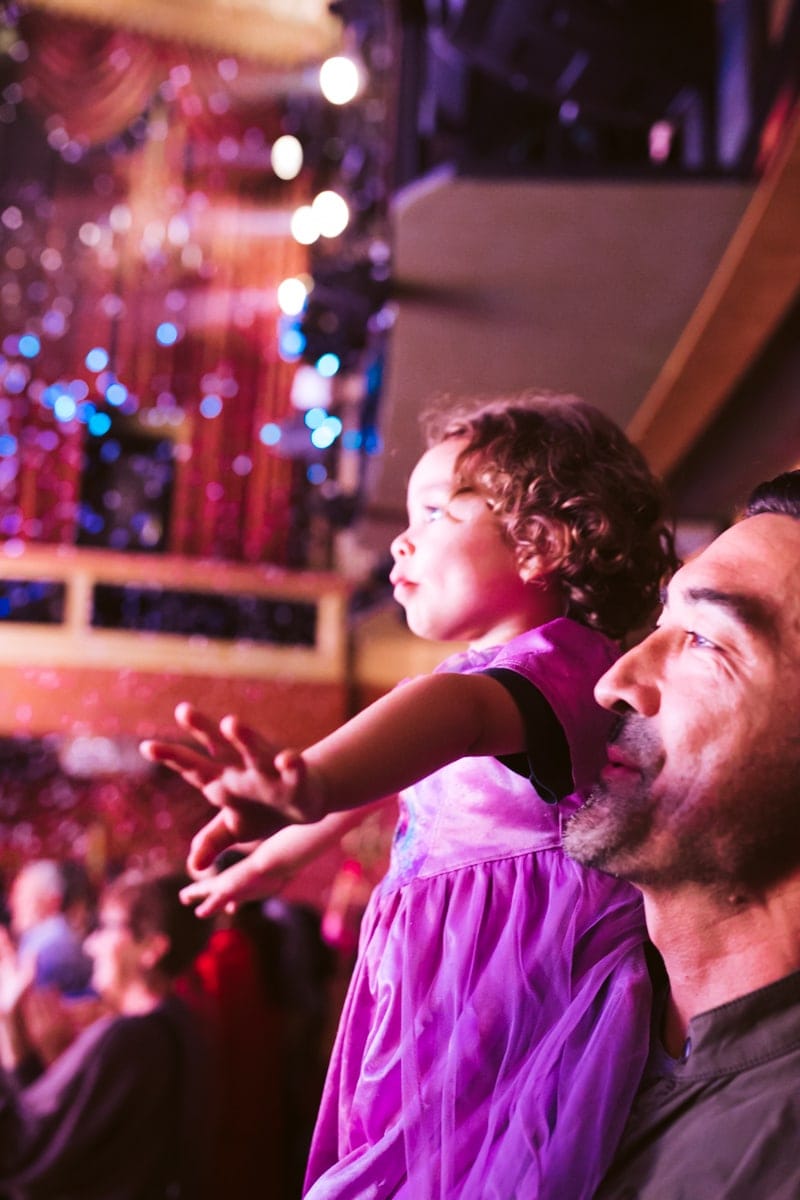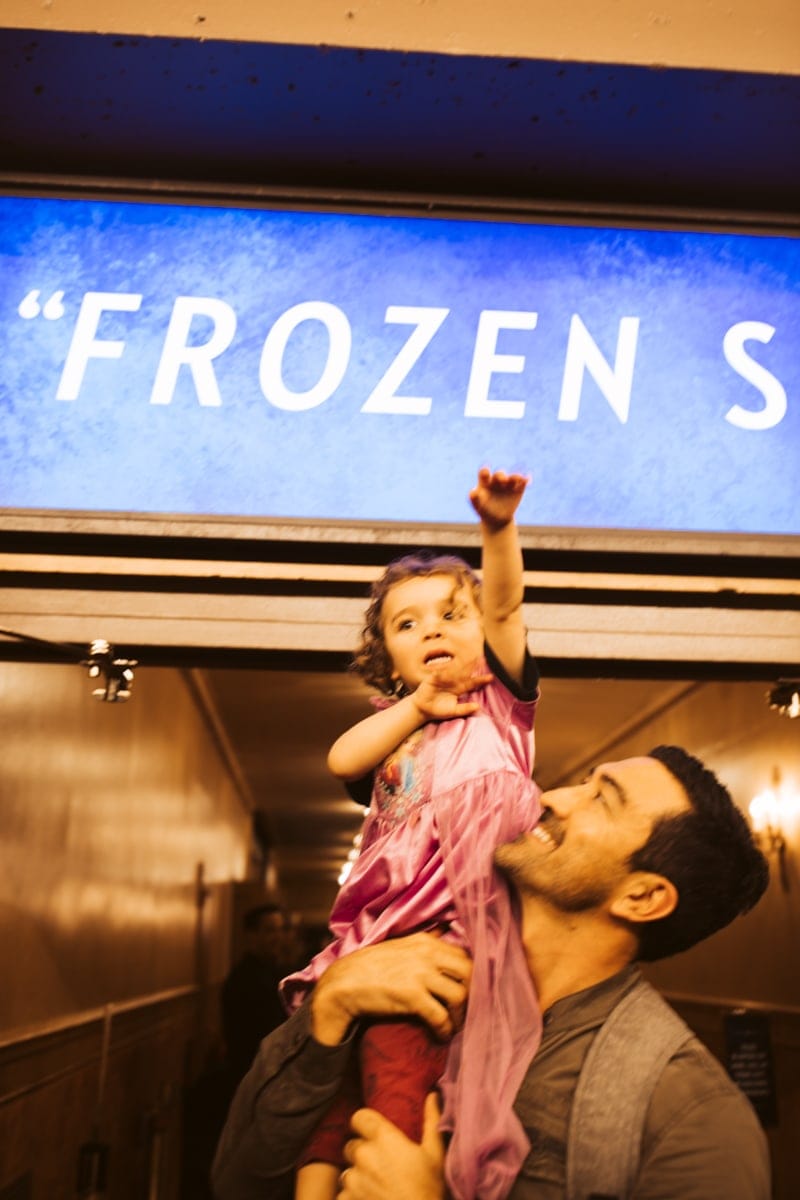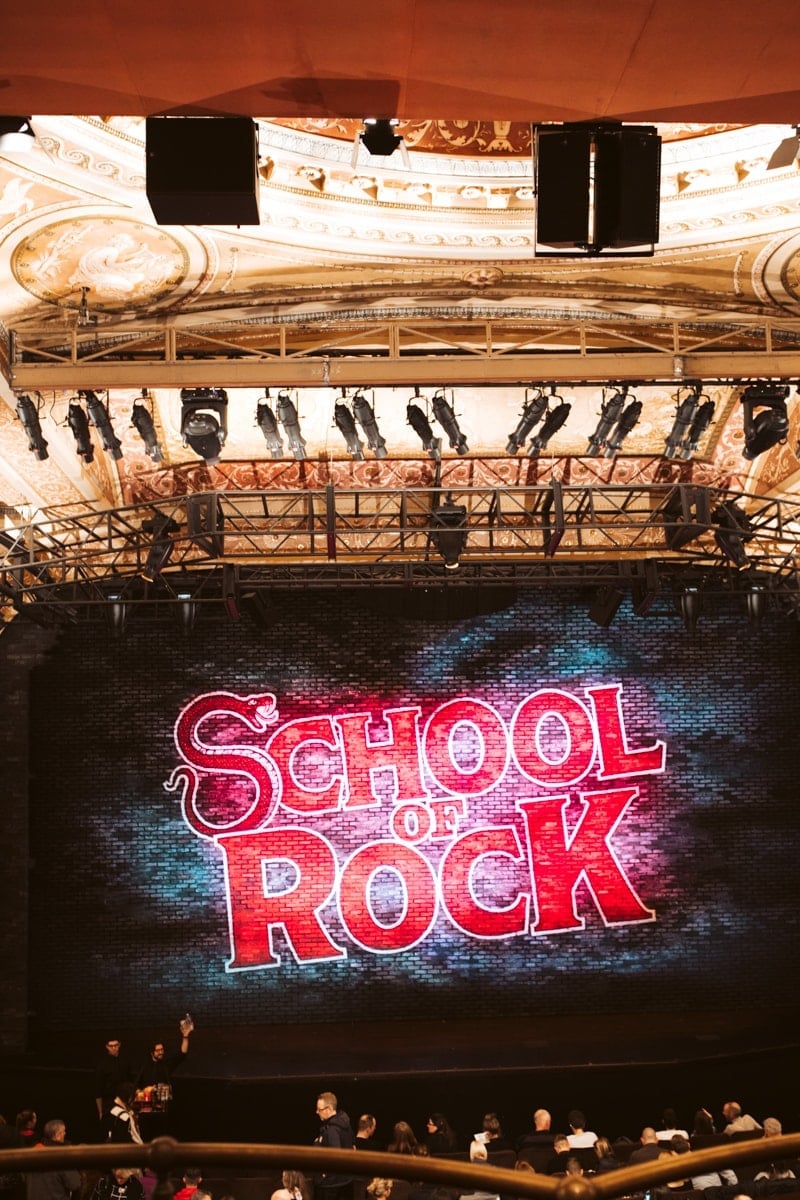 Watch the Skyline Light Show
New York City is the city that never sleeps—and for good reason. There are thousands of buildings and so many lights, you couldn't sleep even if you wanted to! But during the holidays all those city lights come together to create the Skyline Lightshow. See the city celebrate Christmas with a red and green light show and fun Christmas music!
---
After it's taken down, the Rockefeller Center Christmas tree is donated to a project in need. In 2005, for example, Habitat for Humanity used the wood to make door frames for houses for the needy. Two years later, the tree was used to build houses in New Orleans for those affected by Hurricane Katrina.
---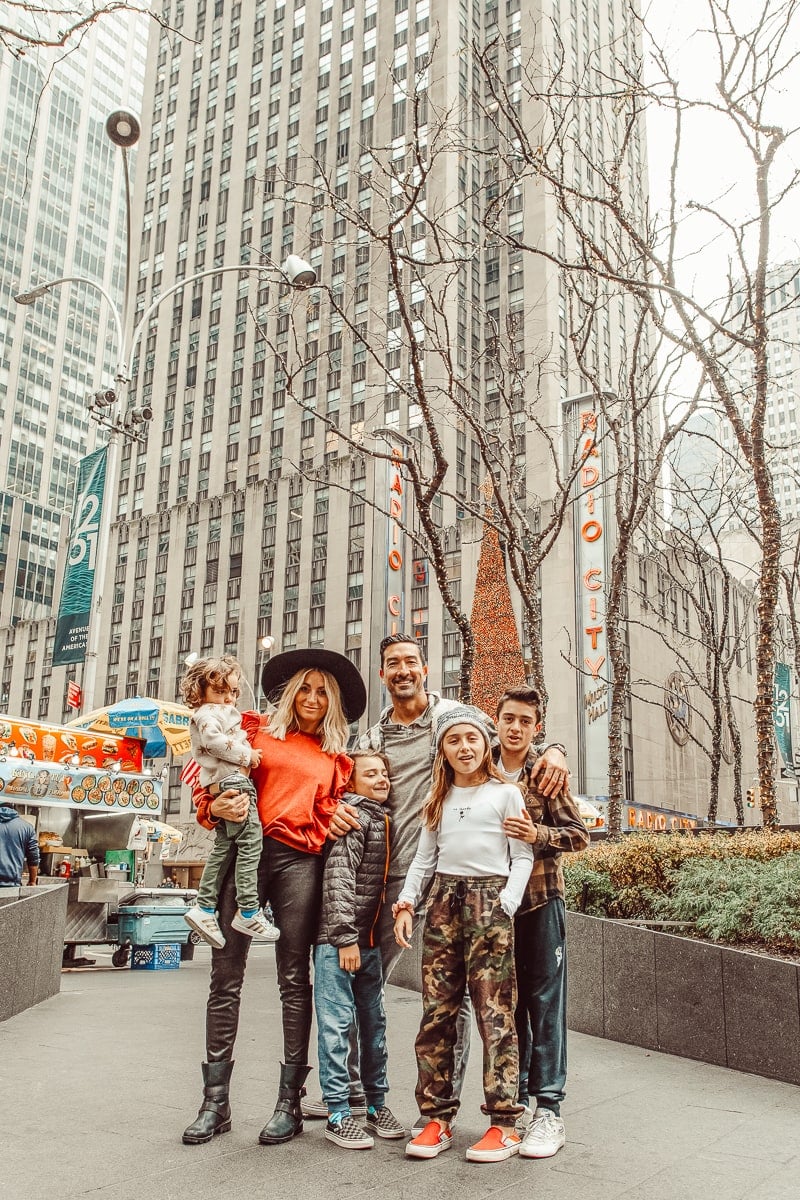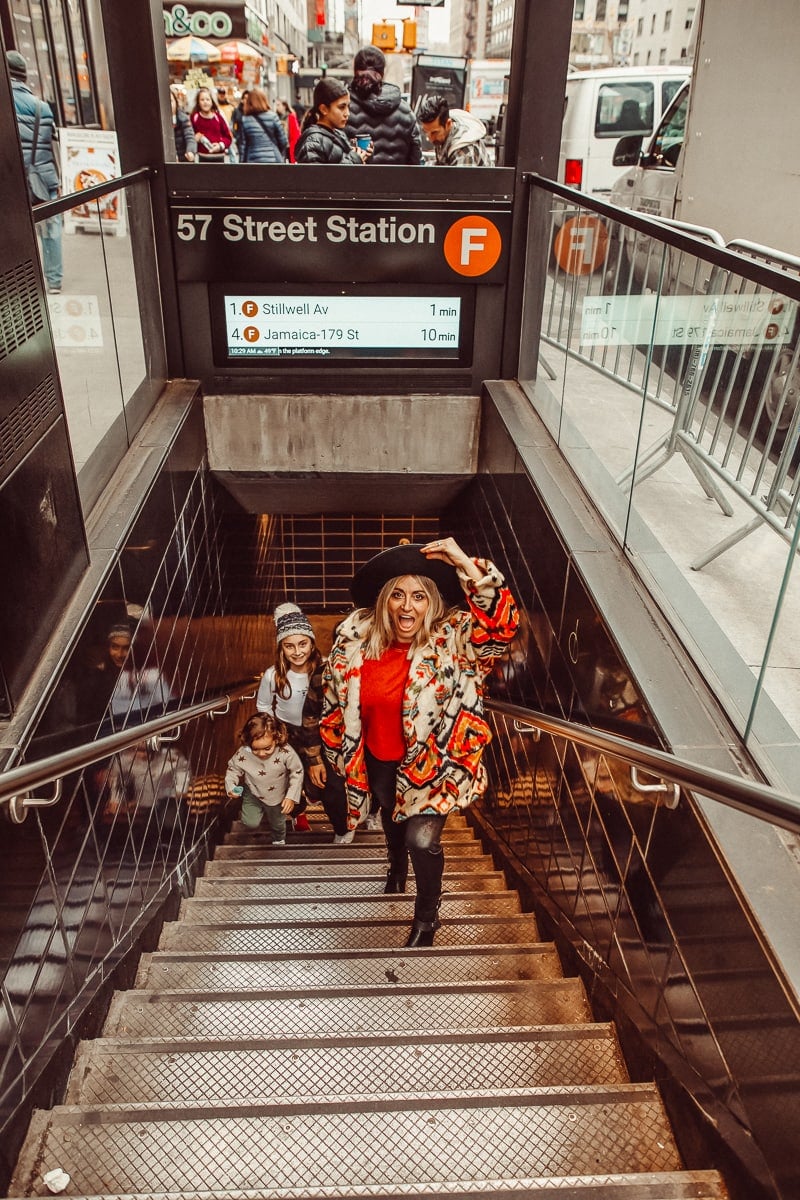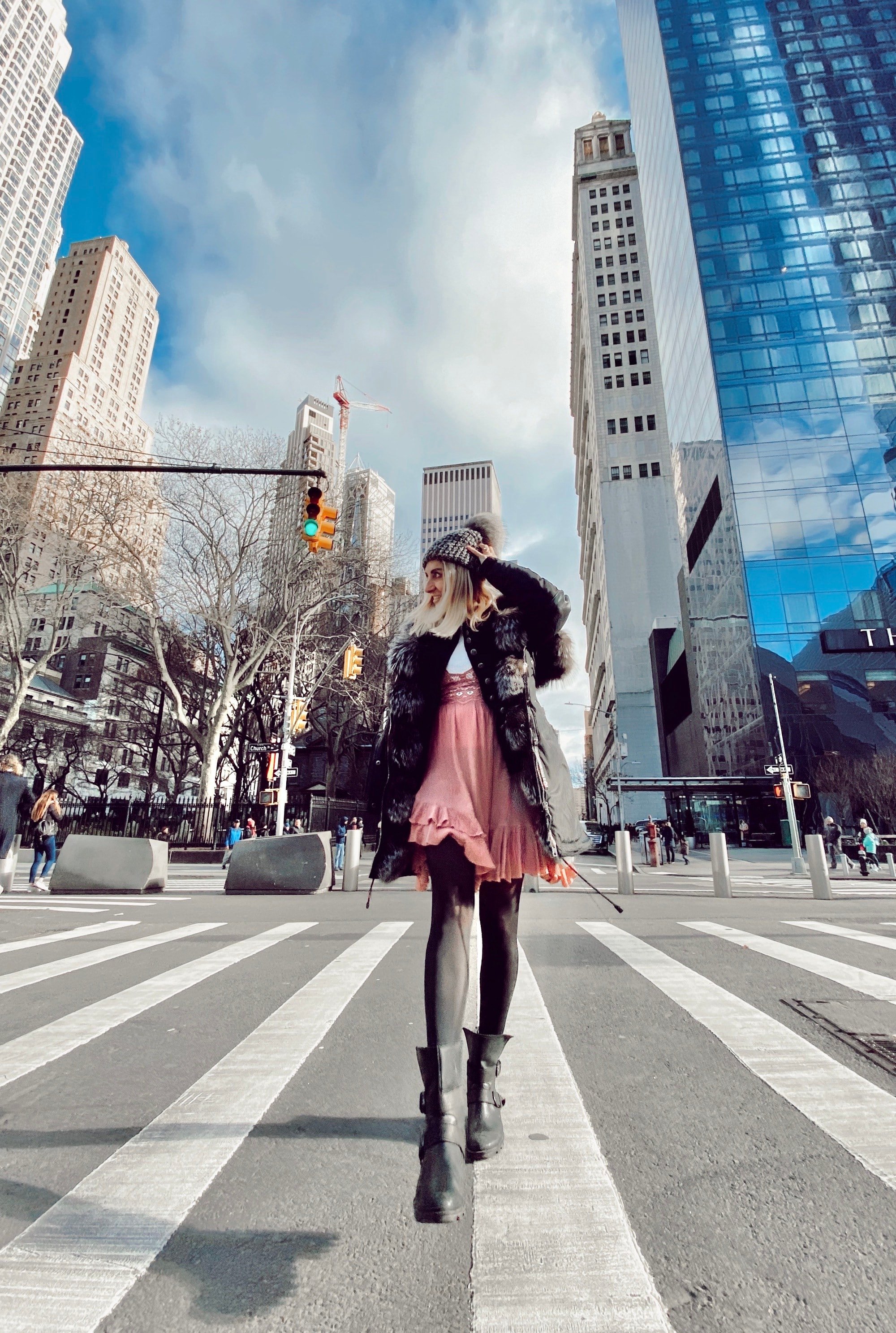 Visit My Favorite Christmas Shop
If you're looking for a little of New York to take home after the holidays, stop at Christmas in New York in Little Italy. This Christmas shop has a little bit of everything, including Hanukkah decor and a little village of exhibits. It's not a secret I love to decorate my home from top to bottom for the holidays, so I picked up a few things here to add to my living room at home. Including these hunky mer-men ornaments! You can even get personalized ornaments to commemorate your holiday in NYC!
---
With 34 lines and 469 stops, the NYC subway system is one of the largest urban mass transportation systems in the world. Traveling to every single stop will take you at least 21 hours and 49 minutes. Traverse the whole system in less time than that, and you'll have broken the current world record.
---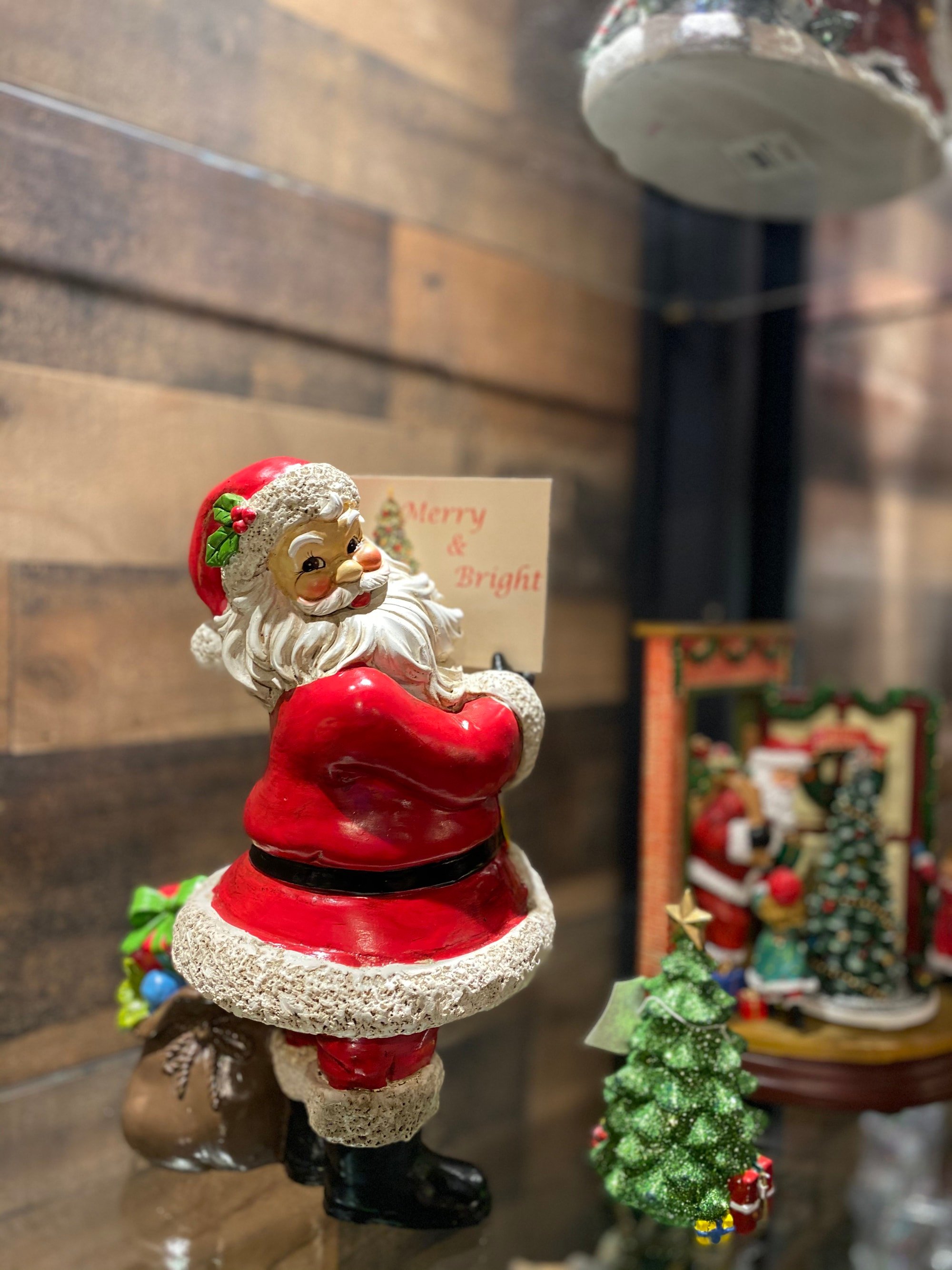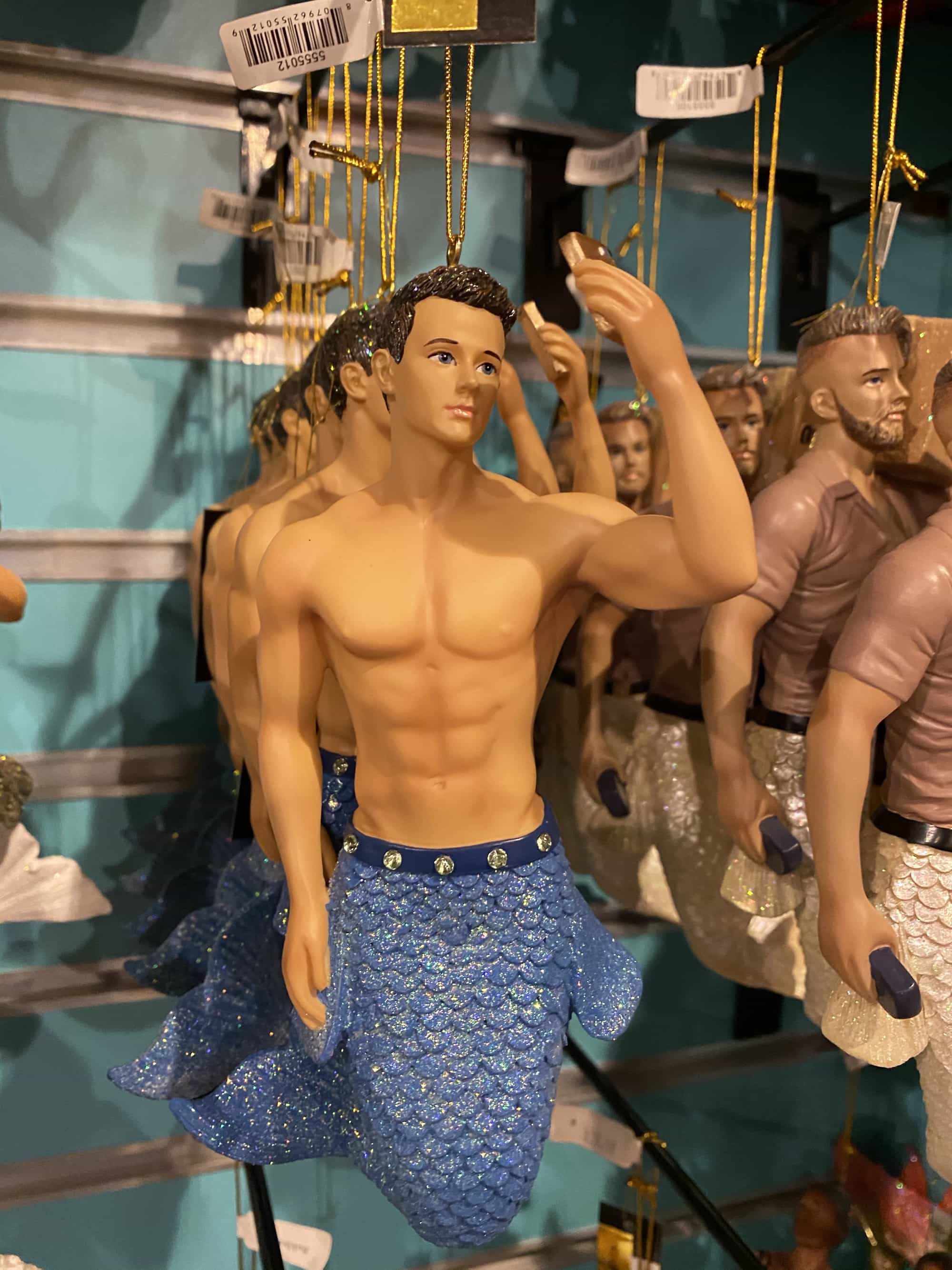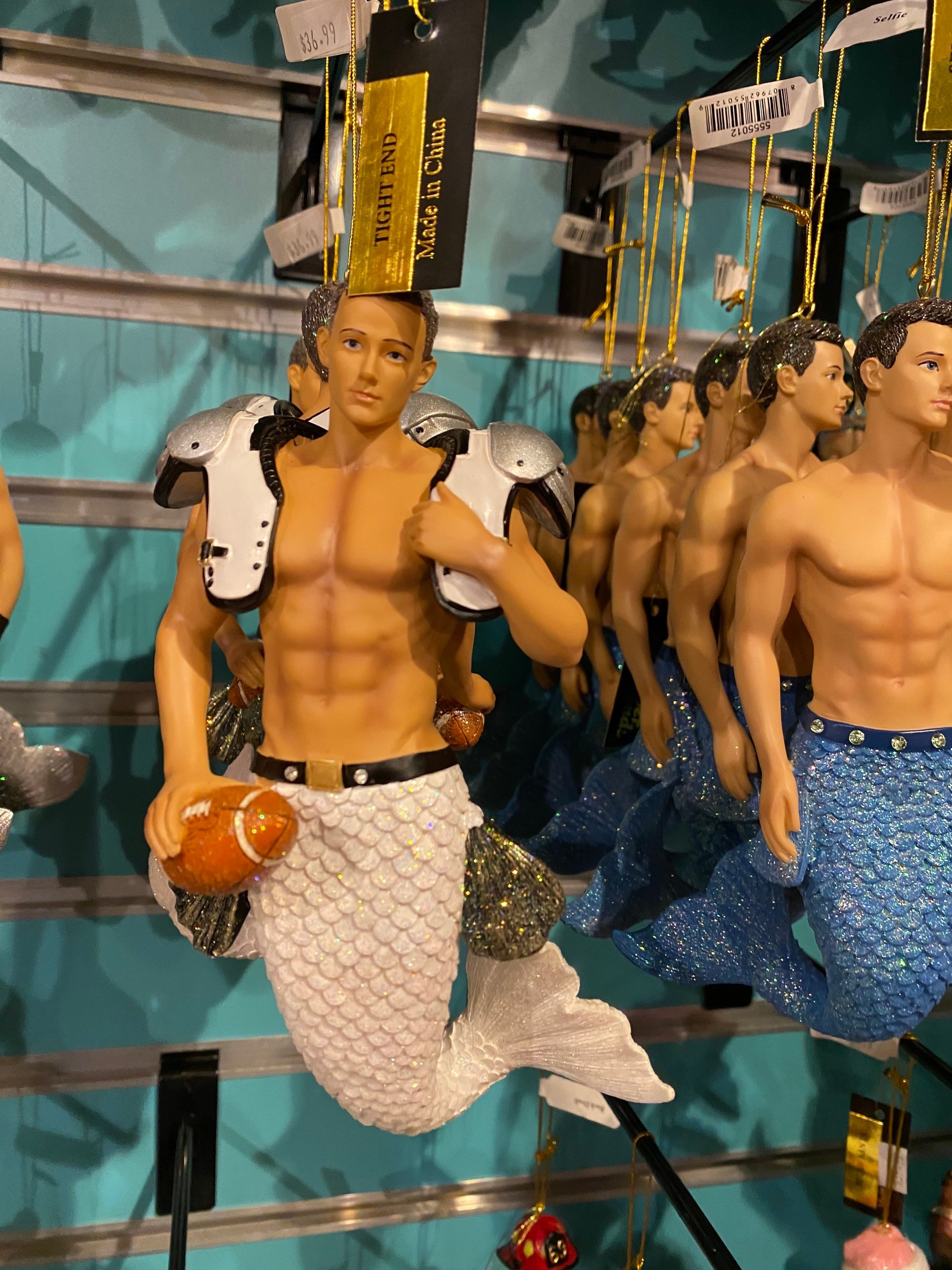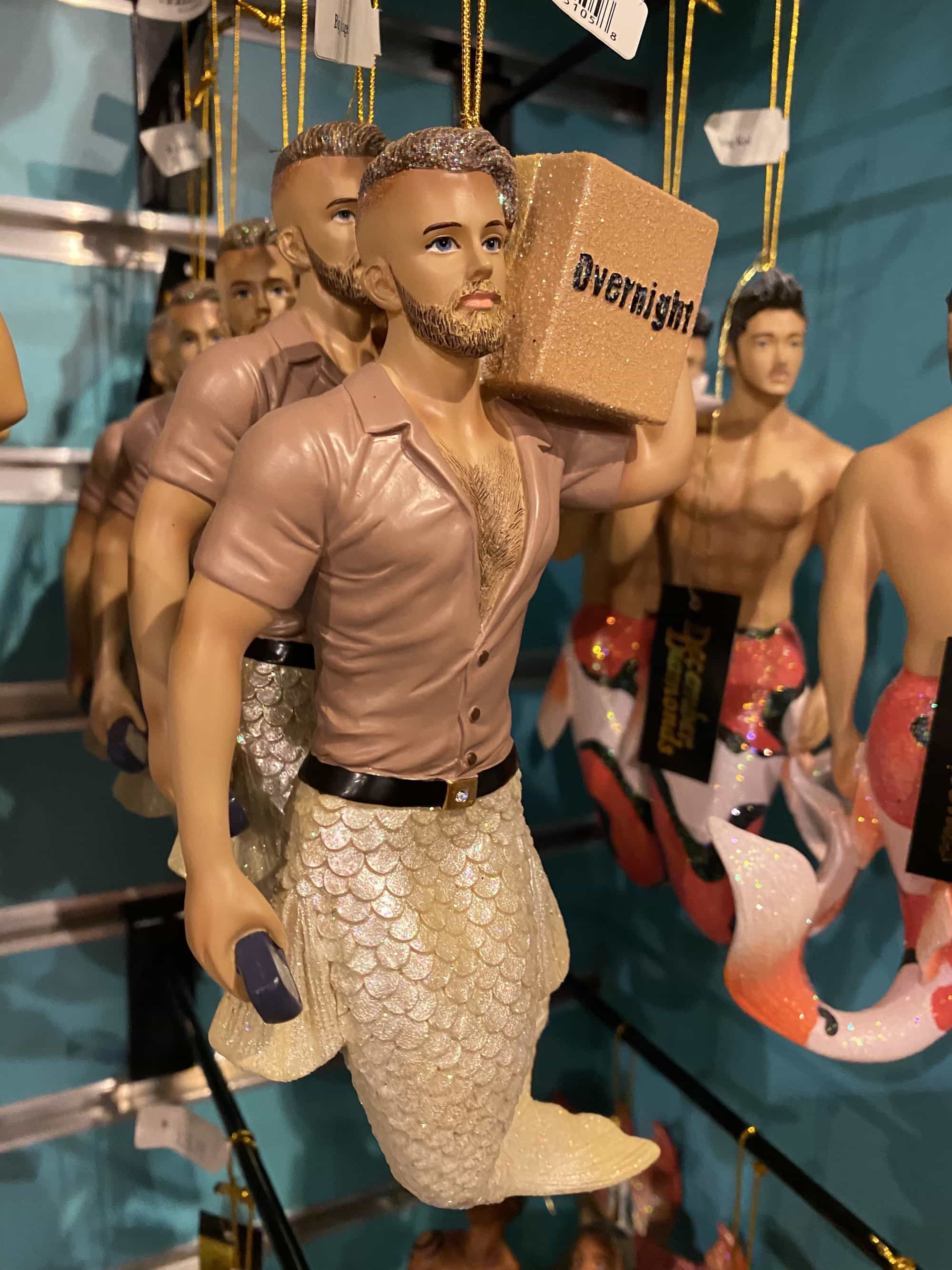 Join the Honors Program
If you're already planning your holiday trip to NYC next year, join Hilton's Honors Program. Being a Hilton Honor member is everything for big families looking for convenience and to save a buck. Beverages, snacks, happy hour, breakfast can all add up, but when your a Hilton honor member these things are complimentary. You can also earn Hilton Honors Points when you stay at hotels and resorts within the Hilton portfolio. Your time traveling means more points (and perks!) than ever before. You can cash your points in for free nights and get where you want to go. And currently, member or not, guests can take advantage of a 20 percent off holiday sale when they visit New York Hilton Midtown.
---
UPS, FedEx, and other commercial delivery companies receive up to 7,000 parking tickets a day. That contributes up to $120 million in revenue for the city of New York.
---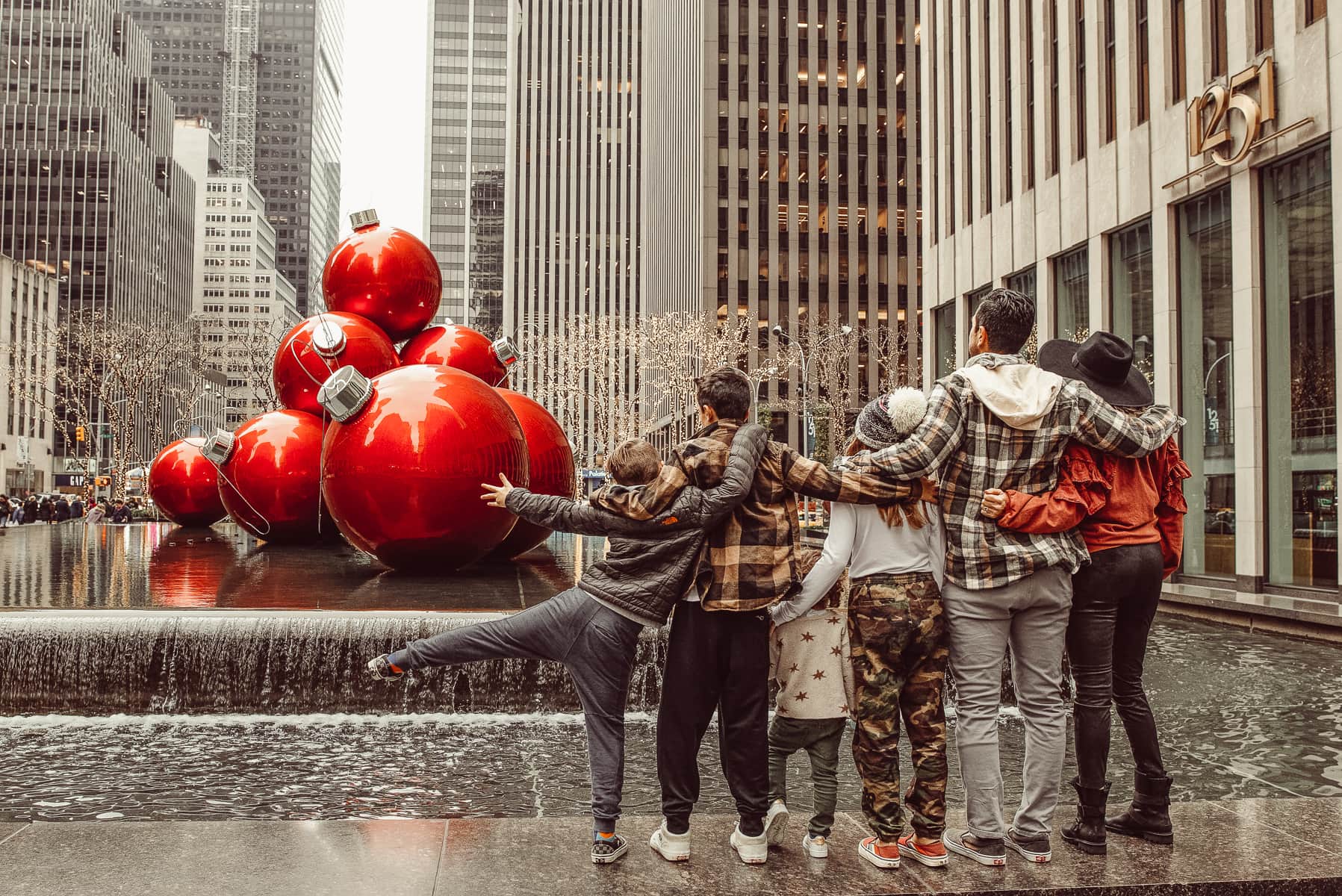 Tips for Parenting In Style...
Never boring, always awesome. Keep up to date with the latest from City Girl Gone Mom.