9 DIY Ideas For Easy-To-Make Farmhouse Decor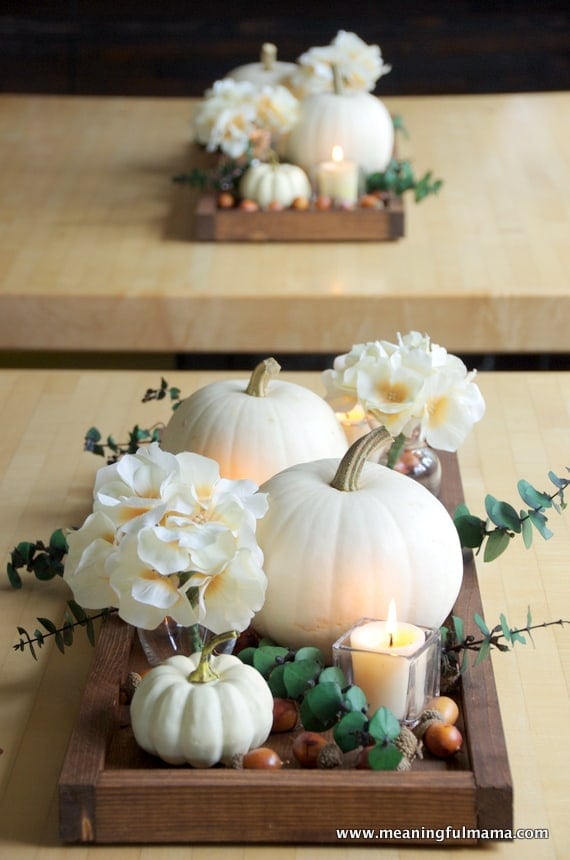 9 DIY Ideas For Easy-To-Make Farmhouse Decor
Farmhouse decor is popular for good reason. It offers the homey feeling that is oh-so-craved. Are you dreaming of a classic farmhouse style and just dying to create some DIY decor items for yourself?! We feel ya! It is time to get crafty with these awesome DIY ideas. These farmhouse accessories are easy to make and still right on-trend. So grab your hammer, your gluegun and a few of grandma's old mason jars, because these DIY farmhouse decor projects offer a fun easy way to liven up your space—one nail at a time!
---
The Mason jar was named after its inventor John Landis Mason. He invented and patented it in 1858.
---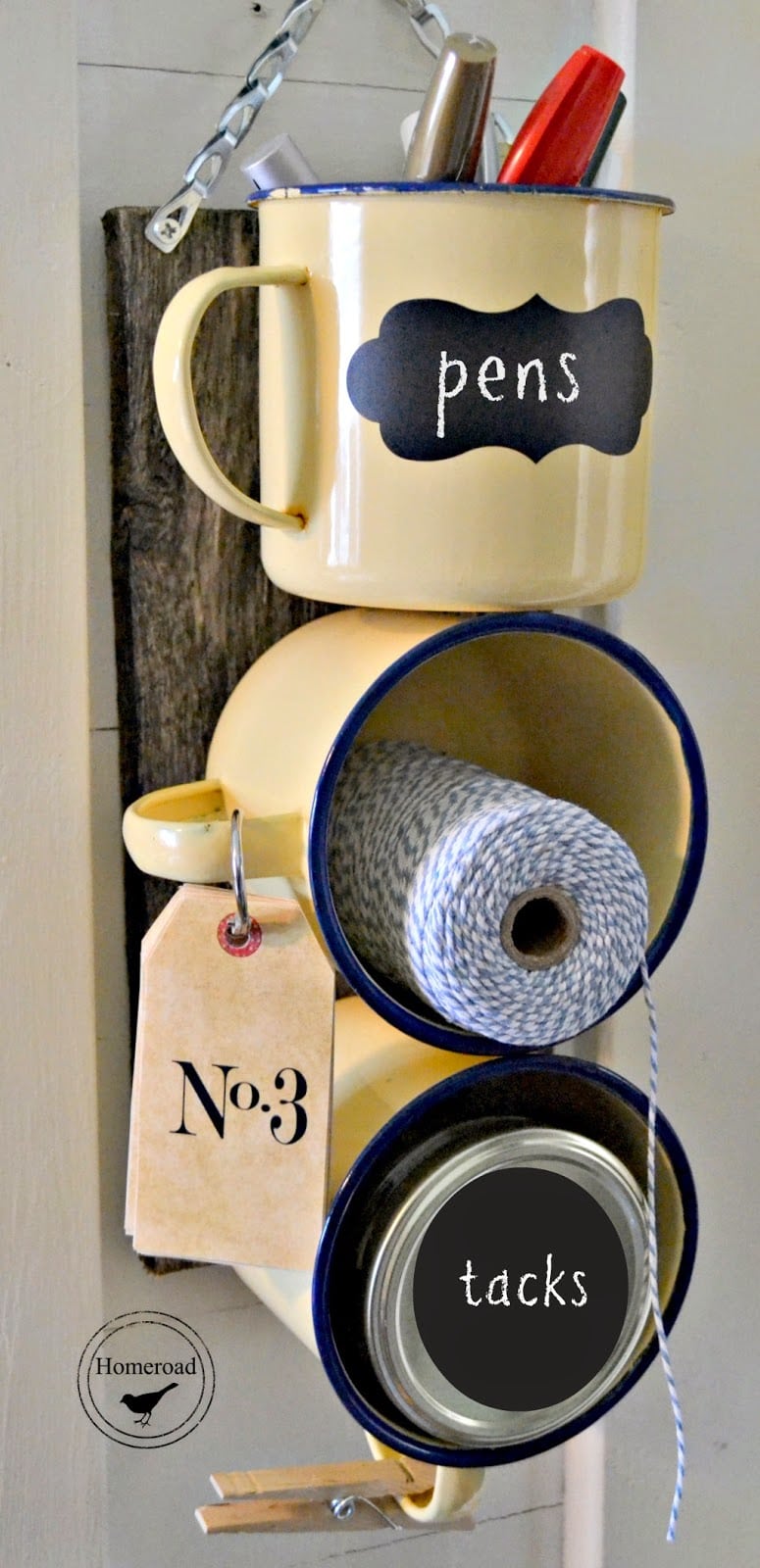 Enamel Mug Organizer
This decor item doubles as an organizer! Throw your towels, pens, or miscellaneous items in the mugs. You can use these in a crafting space, farmhouse style kitchen or bathroom—there are so many uses. You can even situate the mugs in different ways to cater to your needs and liking. Using mugs as a method of organization adds the perfect farmhouse touch! Check out how Susan at Homeroad made these funky little organizers!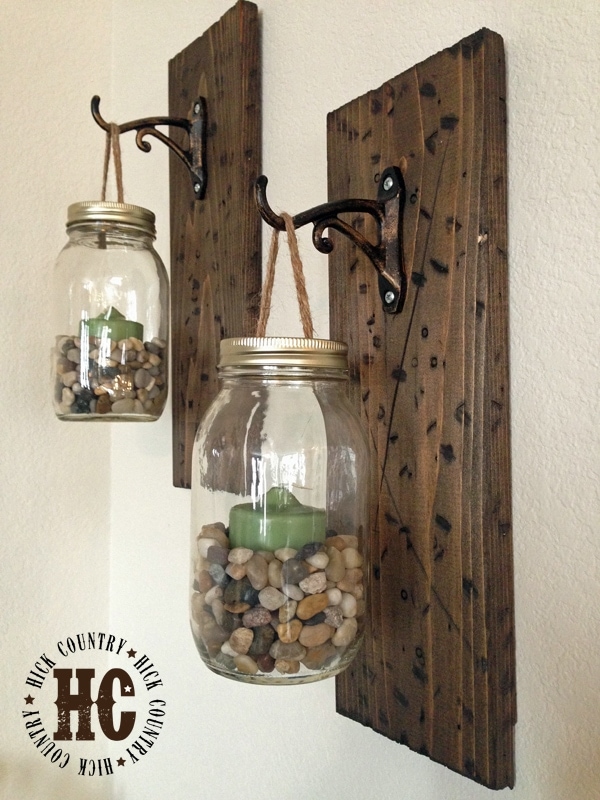 Mason Jar Wall Lanterns
Mason jars turned into candle holders? Yes, please! Light up your space with these beauties! These mason jar lanterns add such a pretty touch to just about any room, but we feel they would look perfect in your main living space. Fill them with colored stones that best complements with the decor in your home. Follow Rachel's easy-to-use instructions over at A Southern Fairytale.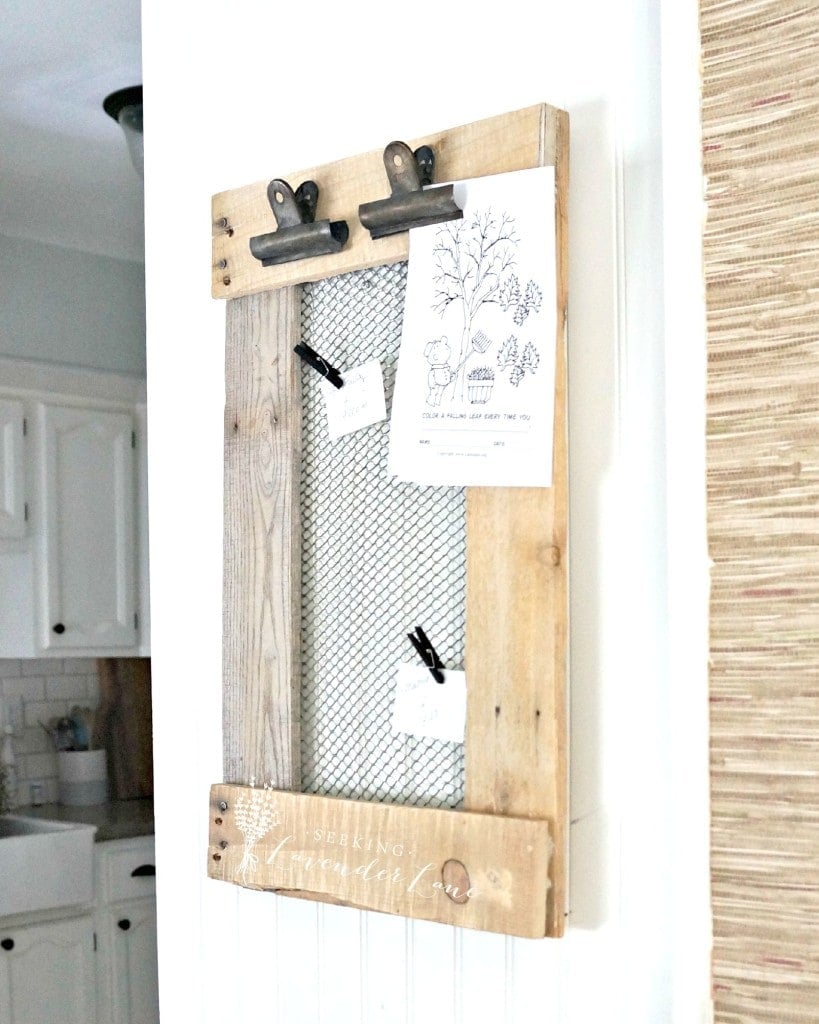 Easy Message Board
Quickly pin up a note to the fam on your way out the door! This craft definitely comes in handy, plus clipping a message up for all to see never looked so cute! We all love things to be convenient, and this DIY item offers just that, while holding true to that rustic farmhouse appeal! Check out how Deb made them at Seeking Lavender Lane.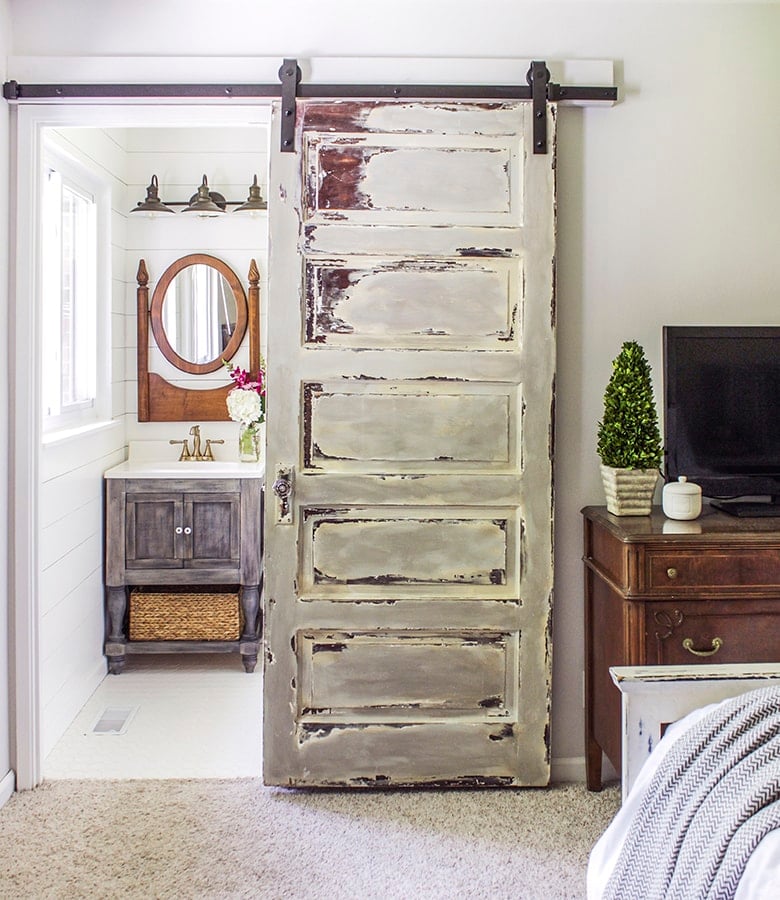 Sliding Barn Door
Every farmhouse needs a barn door! If you are looking for a bigger project that makes more of a statement in your home, this is for you! This gorgeous sliding farmhouse door is perfect to be used for your master bathroom. This door alone would add so much style to the room and give it that authentic flair. Grab your tools and check out the tutorial from Rachel at Shades of Blue Interiors.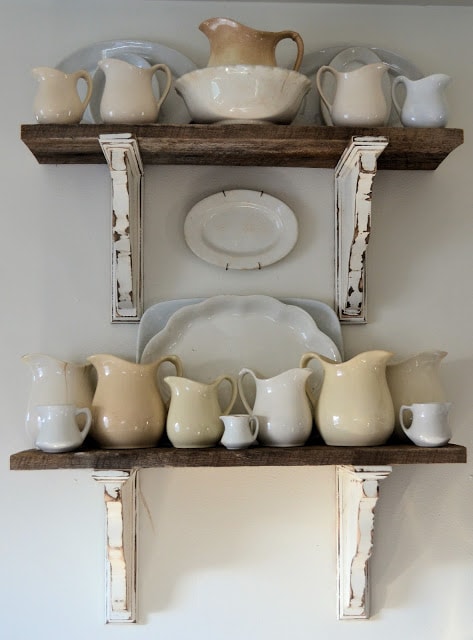 Barn Wood Shelves
Get nifty with these adorable shelves! They are the perfect kitchen decor and offer a little more space for stacking some items that you want to display or are constantly using and need easy access to. The shelves are right on point with the real rustic farmhouse feel, and depending on what you put on them, you can make them glam or keep it casual. Use the step-by-step from Melissa at Shabby Love to make these adorable, rustic shelves.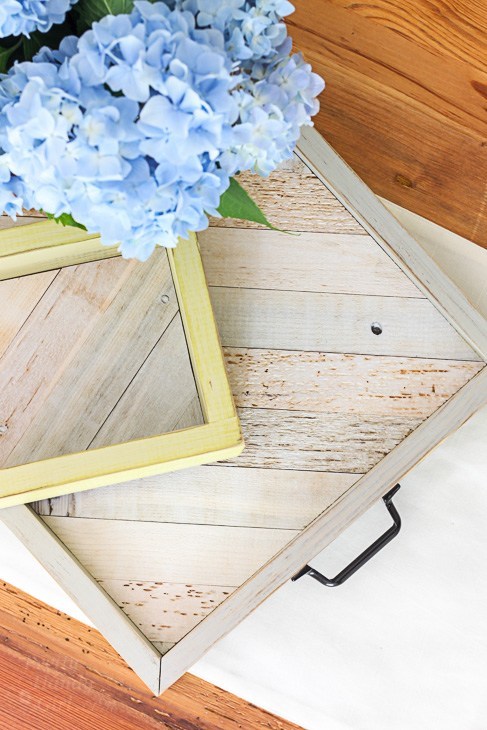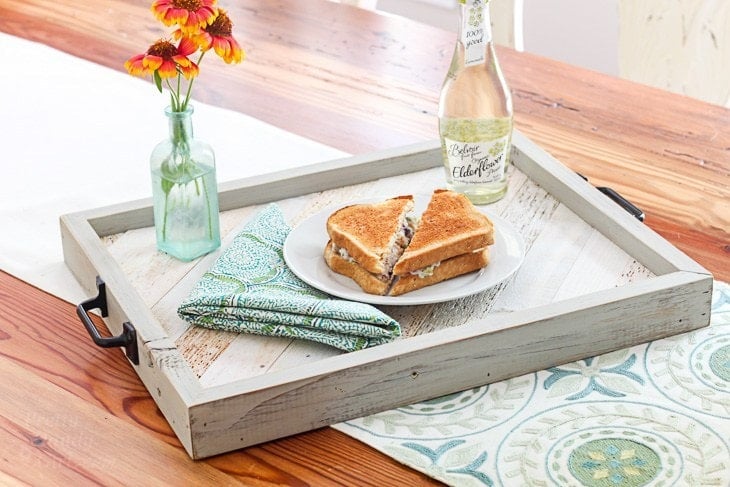 Rustic Serving Trays
Easy does it! Add to your farmhouse appeal by trying out this lovely serving tray. What a beautiful and helpful addition to a room. Keep it as a display on your dining table or in your kitchen, or get full use of it when you're serving up something yummy! Either way, it's a simple way to throw those farmhouse vibes in the mix. Follow the how-to from Brittany over at Pretty Handy Girl.
---
Homes built on agricultural lands were original farmhouses. They were built out of necessity—to house and protect the inhabitants who either owned or worked the farm.
---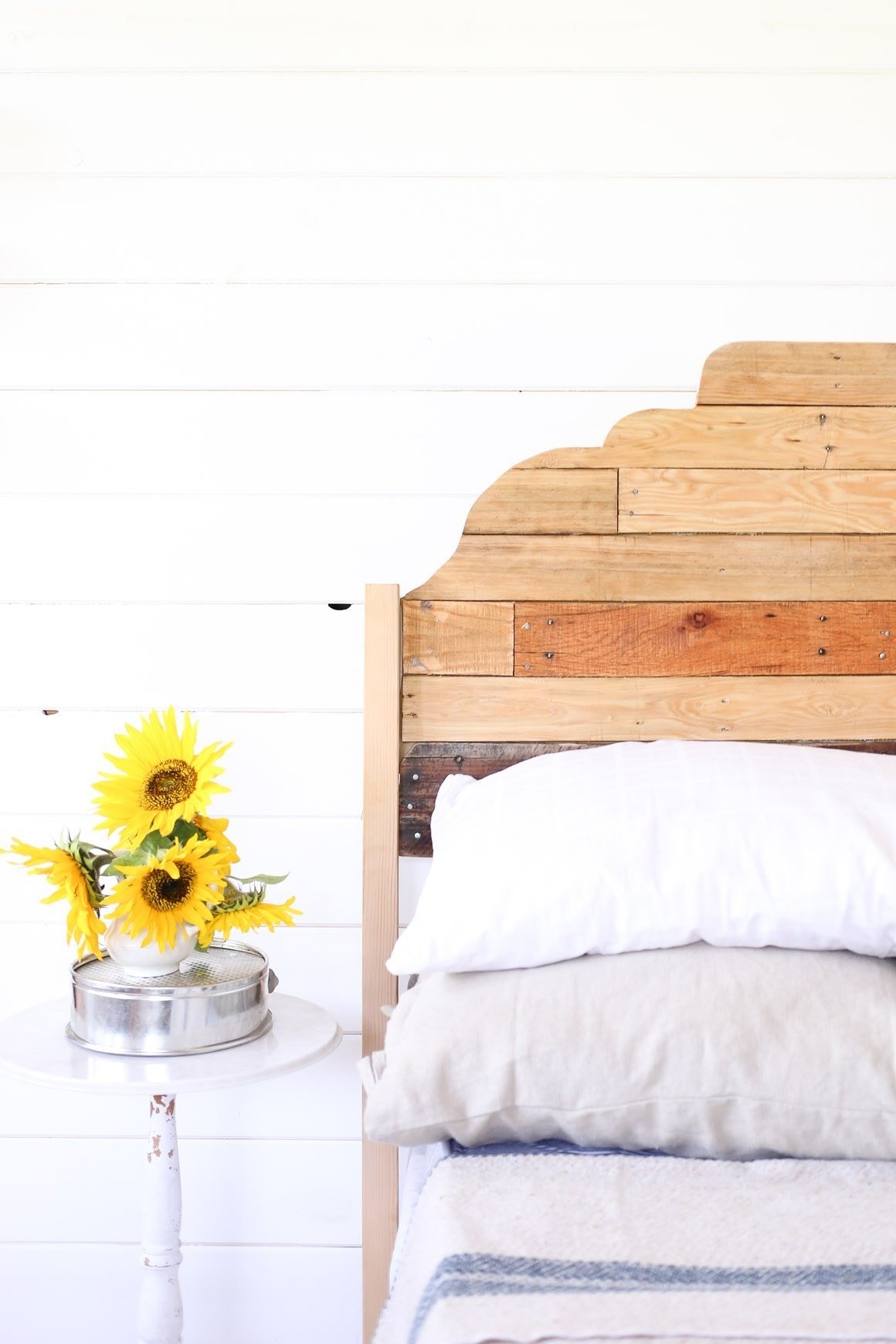 Faux Shiplap Headboard
Looking for the unfinished farmhouse look for one of your rooms? We are digging this wooden pallet headboard "au natural." It's unfinished look makes it ooze with charm. Pair it with the right sheets and other furniture and you have yourself a good ol' farmhouse room. See how to make this from Ashlea over at This Mama's Dance.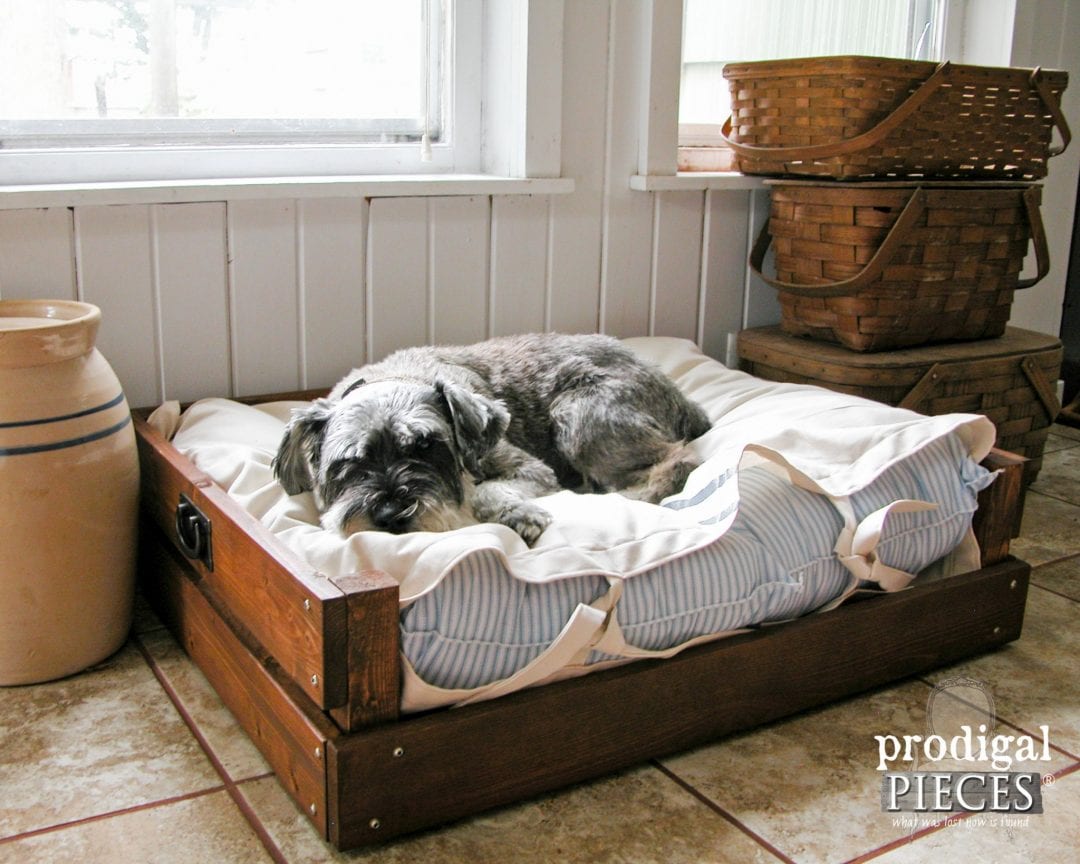 Cozy Dog Bed
Don't forget about your fur baby's home items! Giving them a touch of farmhouse style will make their pieces look even better in your home! And would you just look at this beautifully crafted dog bed? Just about any dog owner can recognize how sweet this would be for your little babe! See how Larissa made hers over at Prodigal Pieces.
---
Mason jars are now collectibles and some are worth well over $1,000. One sold on eBay for $2,499 in 2015.
---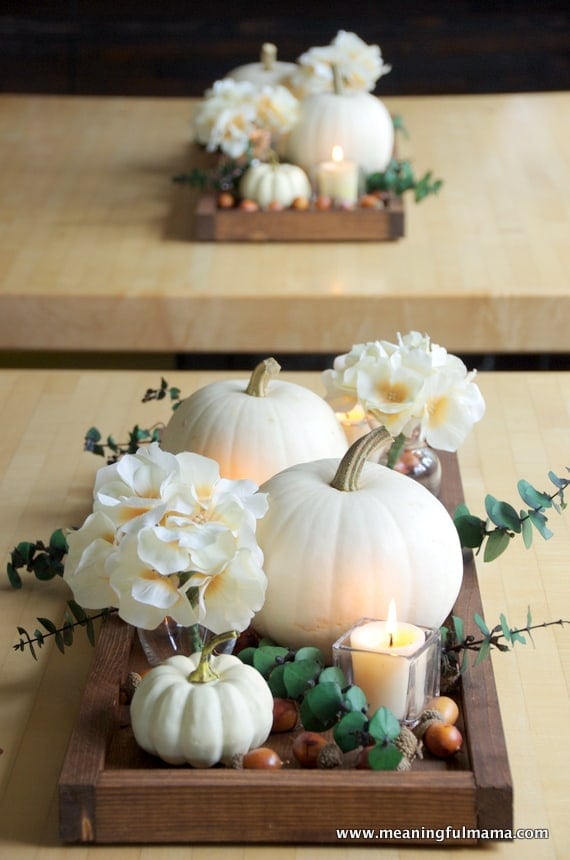 Contemporary Winter Centerpiece
Need a beautiful easy centerpiece? Keep things beautiful and in theme with this lovely white pumpkin centerpiece. This is quite the adorable table accessory and such an easy way to get the wintery farmhouse feel you are looking for. Leave it on the table for family dinners or set it on the coffee table when guests are over! See how to make this wintery tablescape from Jodi at Meaningful Mama.
Tips for Parenting In Style...
Never boring, always awesome. Keep up to date with the latest from City Girl Gone Mom.