As if we couldn't love farmhouse interiors anymore, fall decor came and knocked us on our sides. Dried florals, warm throws, wire pumpkins—we're so in love with fall farmhouse decor! This season, we took stock of our absolute must-have fall farmhouse accessories to give your living room an extra special touch this autumnal season. From hosting guests to cozy nights in with the family, your living room will be the heart of your home this fall.
---
Pumpkin spice doesn't contain pumpkins. It's actually the spice mix used for pumpkin pies. It is made from ground cinnamon, ground ginger, ground nutmeg, ground allspice and ground cloves.
---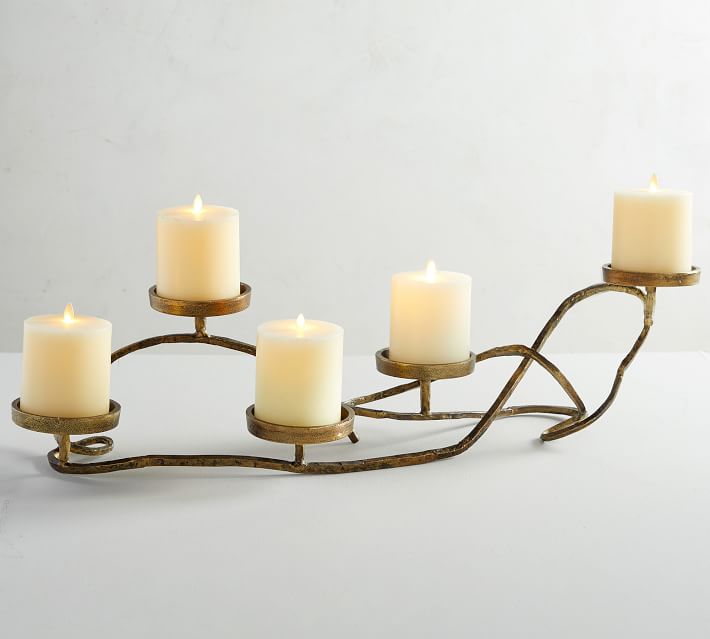 Faye Tumbled Brass Multi Pillar Candle Centerpiece
This candleabra-style centerpiece adds just the right amount of holiday whimsy to your farmhouse living room. Style on your coffee table with pumpkins and fall foliage to fill your space with a warm, magical ambiance.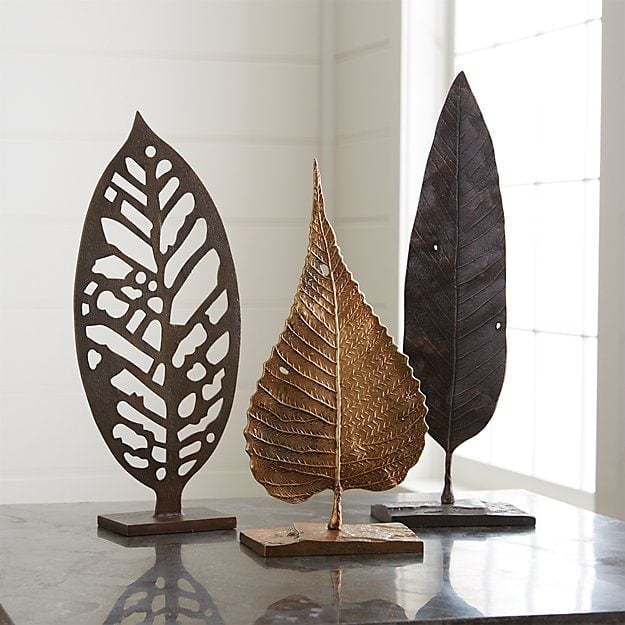 Handcrafted Leaves
Who said fall decor had to be bright with color? These recycled aluminum leaves from Crate and Barrel bring an elegant fall aesthetic into your home. Inspired by nature and created with an organic, artful approach, these decor pieces are perfect for your mantle, coffee table or entryway.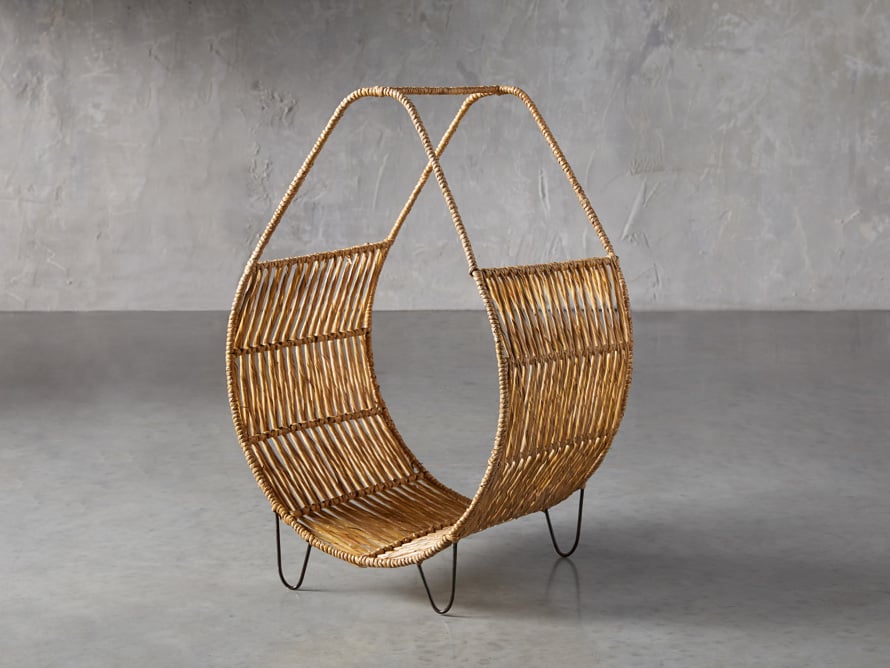 Firewood Rack
For those lucky enough to have a fireplace in their home, you won't want to miss out on this stylish Arhaus firewood rack. With an eye-catching shape and quintessential farmhouse texture, the accessory is a must for your fall living space.
Check out more farmhouse design ideas and follow us on City Girl Gone Mom TikTok!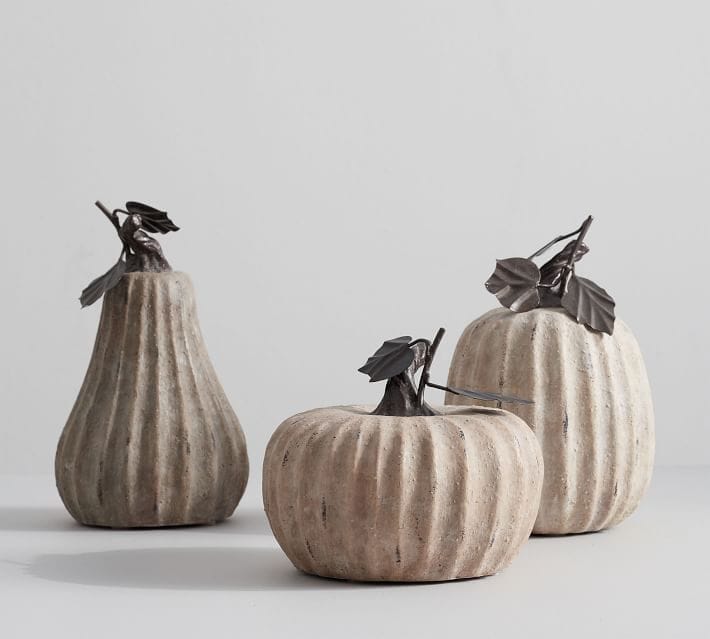 Weathered Stone Pumpkins
Is there anything more autumnal than a pumpkin?! Pottery Barn stepped up our favorite fall silhouette with a muted shade and that must-have farmhouse weathered look. Have these tucked in the corner of your space, placed on a ledge above the fireplace or on a side table.
---
Fall colors are caused by the amount of sugar in leaves.

The more red in the leaf, the more sugar that leaf is storing.
---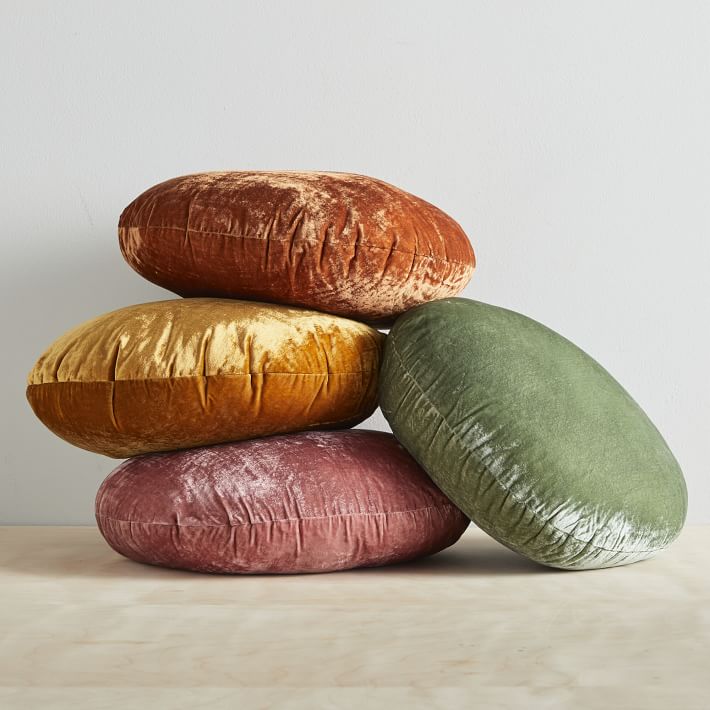 Round Lush Velvet Pillows
Our favorite way to cozy up in the colder months is to gather the family in the living room. With these lush velvet throw pillows from West Elm, family nights in will have that extra glam and extra fall feel.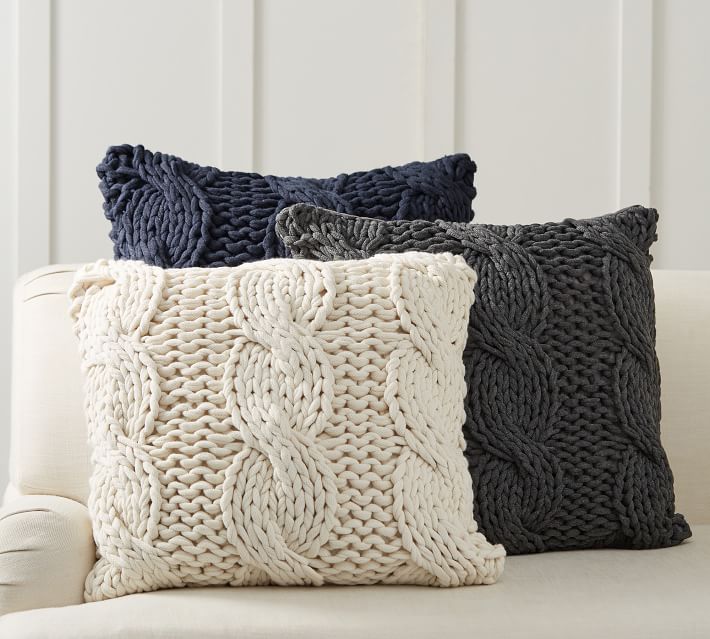 Colossal Handknit Pillow Covers
We're so in love with Pottery Barn's handknit pillow slipcovers. With thick, fuzzy yarn and a soft inviting look, the pillow is the perfect transition piece from fall to winter. Grab a couple and style them with your favorite snuggly throw blanket.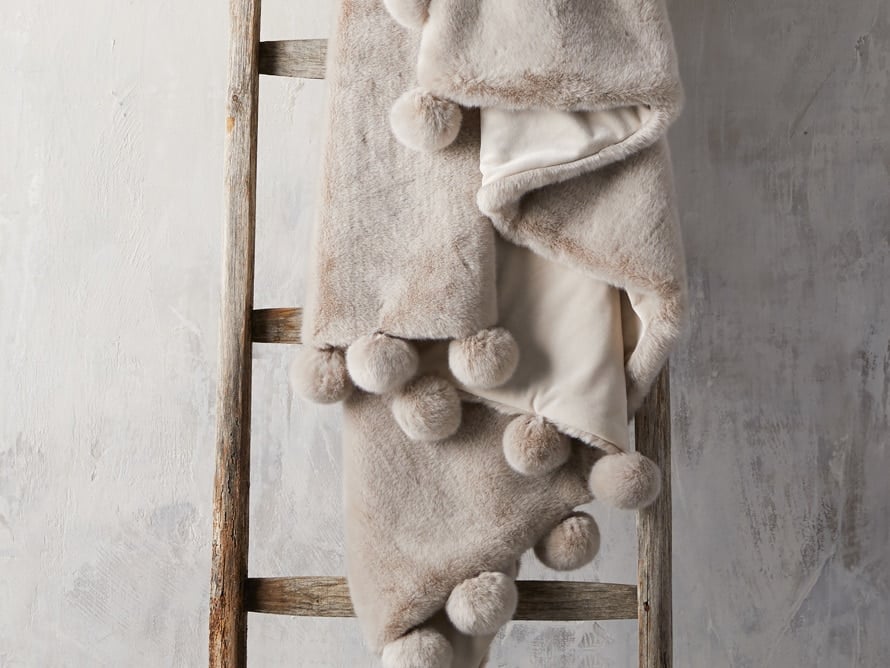 Faux Fur Pom Throw
With the weather cooling down, you'll want to have plenty of cozy nights in on your agenda. Thanks to this faux fur pom throw from Arhaus, you'll have the perfect accessory to do just that. Keep it close for family movie nights and laidback fall gathering with friends!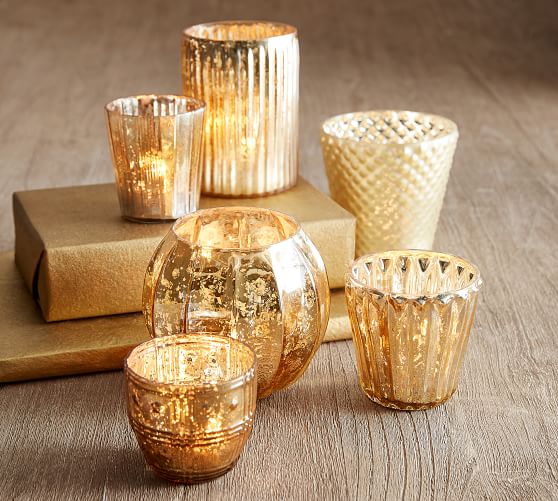 Gold Mercury Votives
For a festive candlelight display, look no further than these gold votives from Pottery Barn. Warm colors and fun textures will give your space that extra special touch this fall season. Line them on a mantel among dried florals for a vintage effect.
---
Fall tourism, aka "leaf-peeping," brings in big money for New England states. The seasonal change brings around $3 billion to the small region.
---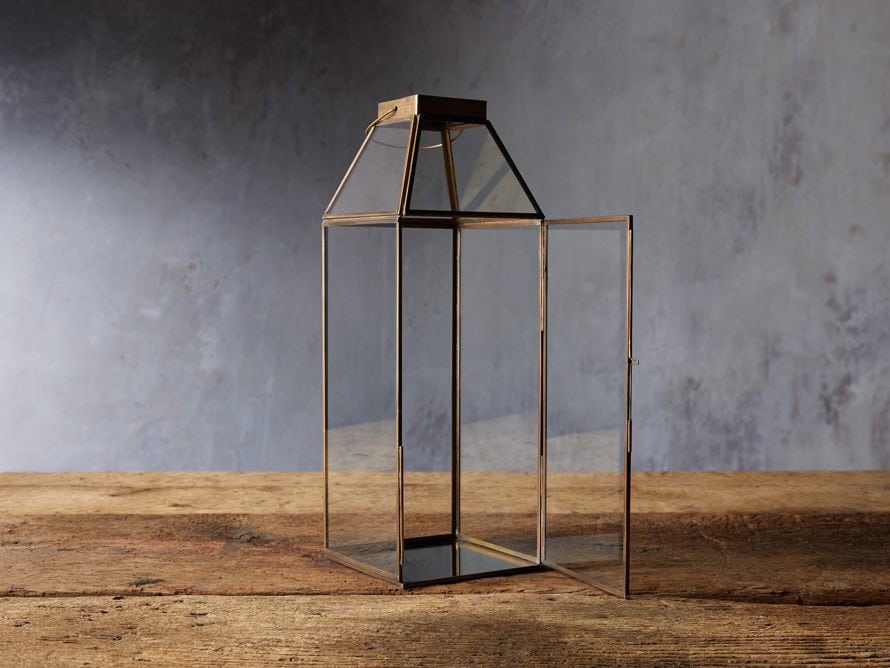 Clara Lantern
It's all about the ambiance with this Arhaus Clara Lantern. A stunning display for candles or other fall decor, position these glass lanterns beside the fireplace or in the corner of the rooms to give your farmhouse space an inviting feel.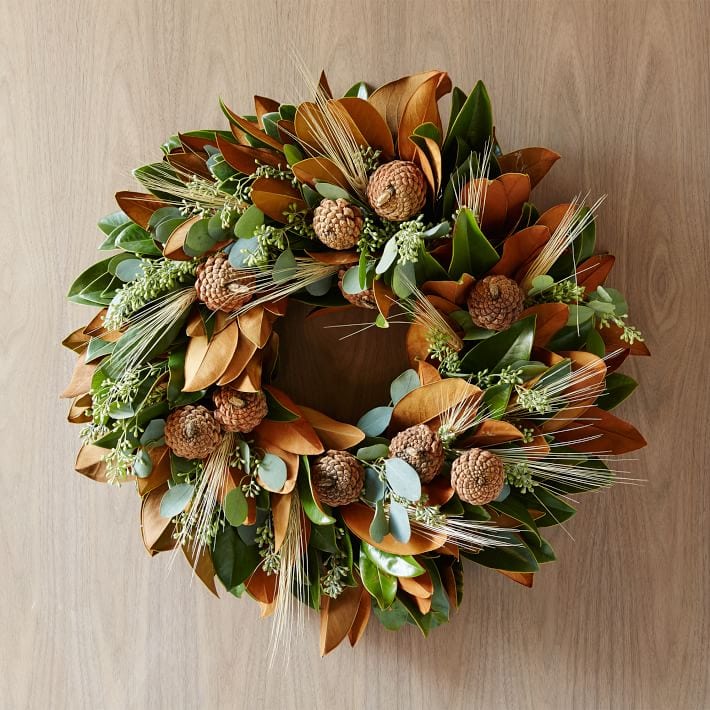 Magnolia Wheat Wreath
Made of magnificent seasonal plants, West Elm's Magnolia wheat wreath is an artful, vibrant statement piece for your home. Give your living room that wow factor with the wreath's bright autumnal hues and fresh eucalyptus.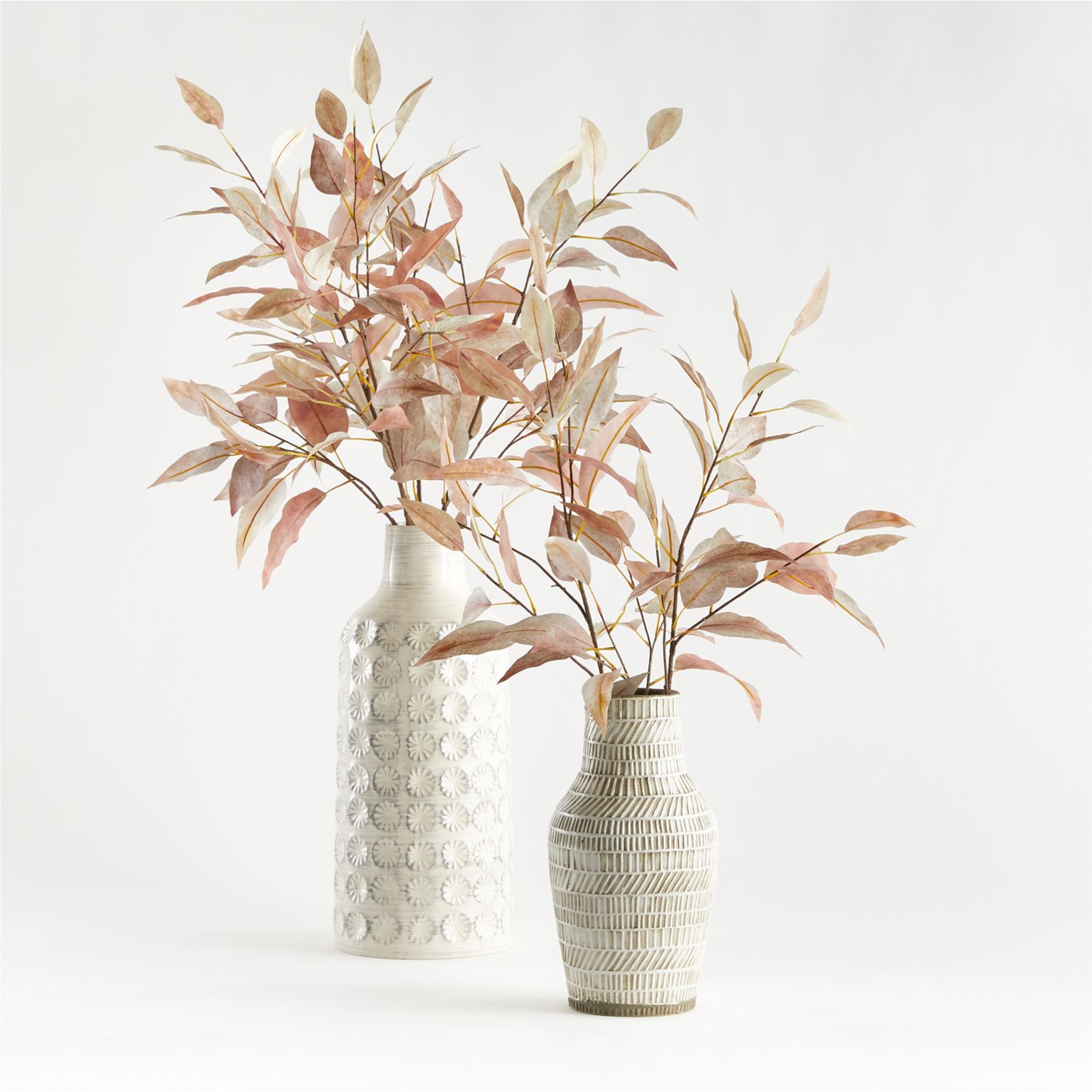 Fall Willow Eucalyptus Arrangement
Give us all the fake botanicals! We love these fall arrangements from Crate and Barrel. The perfect blend of autumn hues and wintery whites, the arrangement is a dreamy addition to any home, adding great texture and elegance.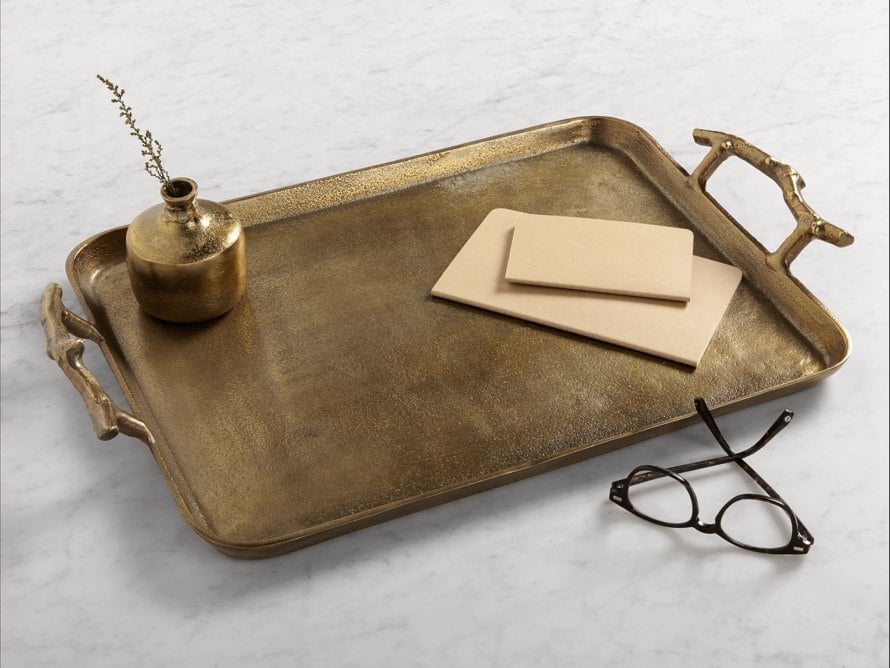 Acadia Decorative Tray
Perfect for serving and decorating! We adore this Acadia tray from Arhaus—it's a glamorous addition to your fall farmhouse accessories. Set on the coffee table or side tables to add a pop of glitz to the space.
---
Children born in the fall are statistically better students and live longer.
---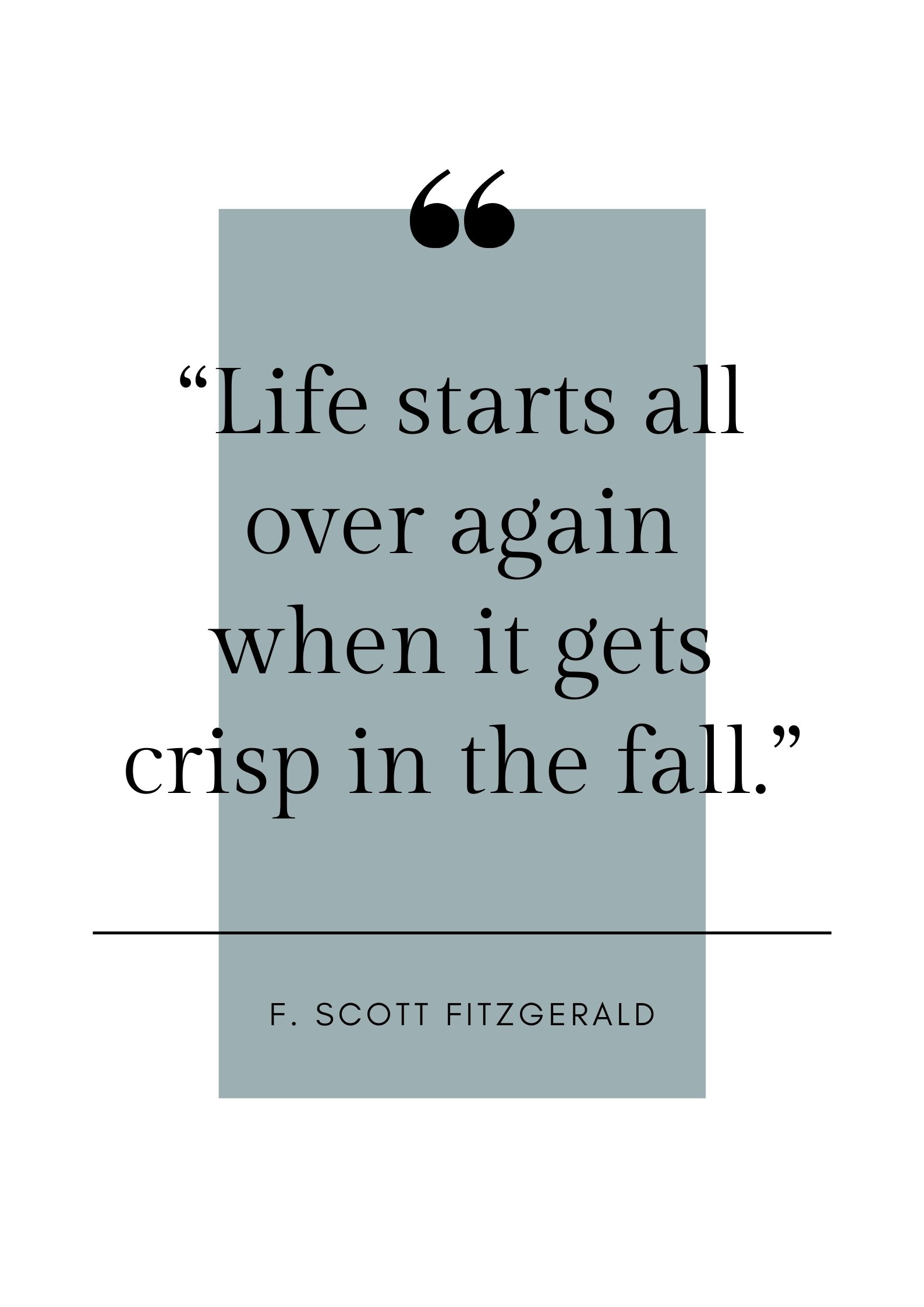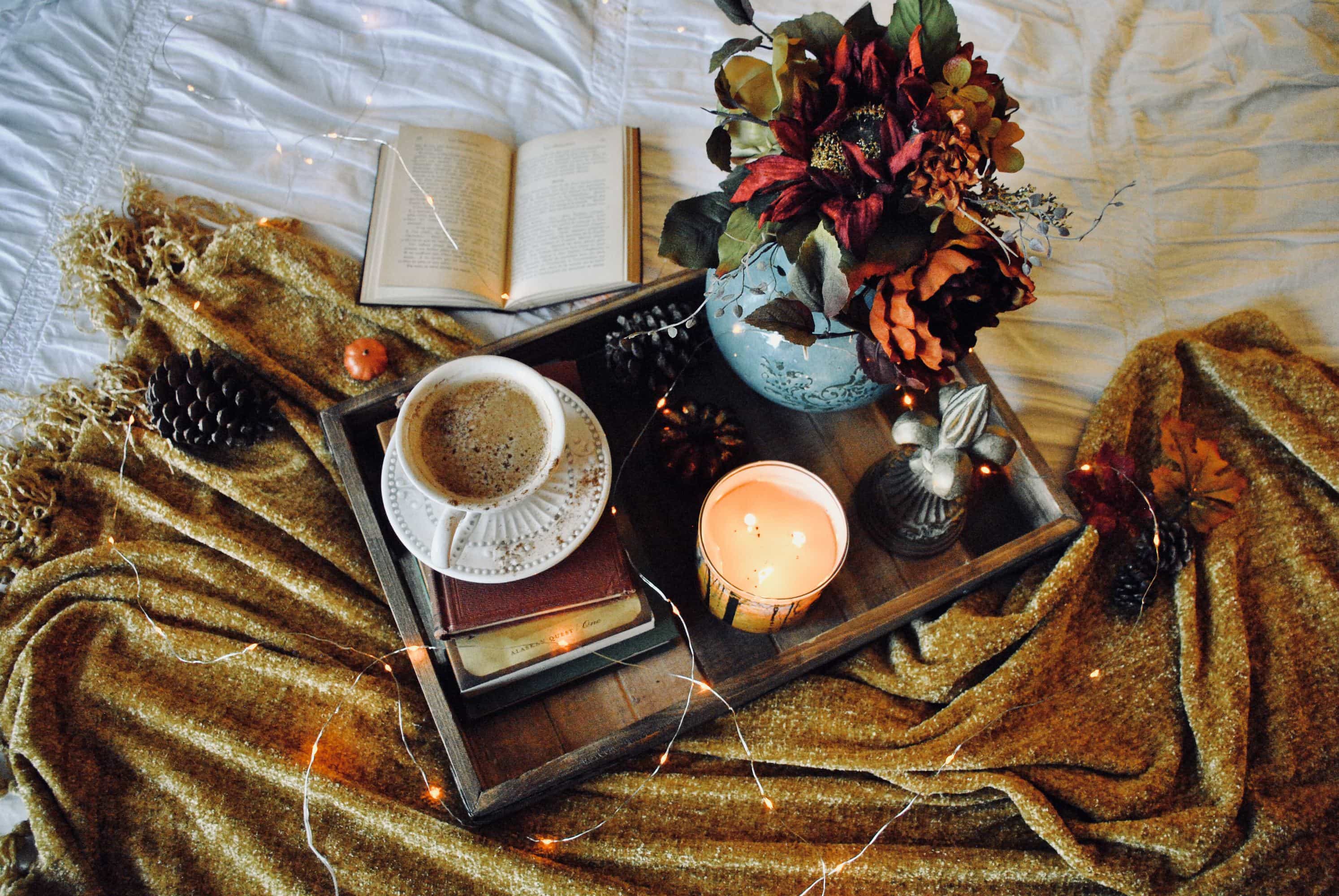 Tips for Parenting In Style...
Never boring, always awesome. Keep up to date with the latest from City Girl Gone Mom.