Enjoying Winter Wonderland at the Fairmont Grand Del Mar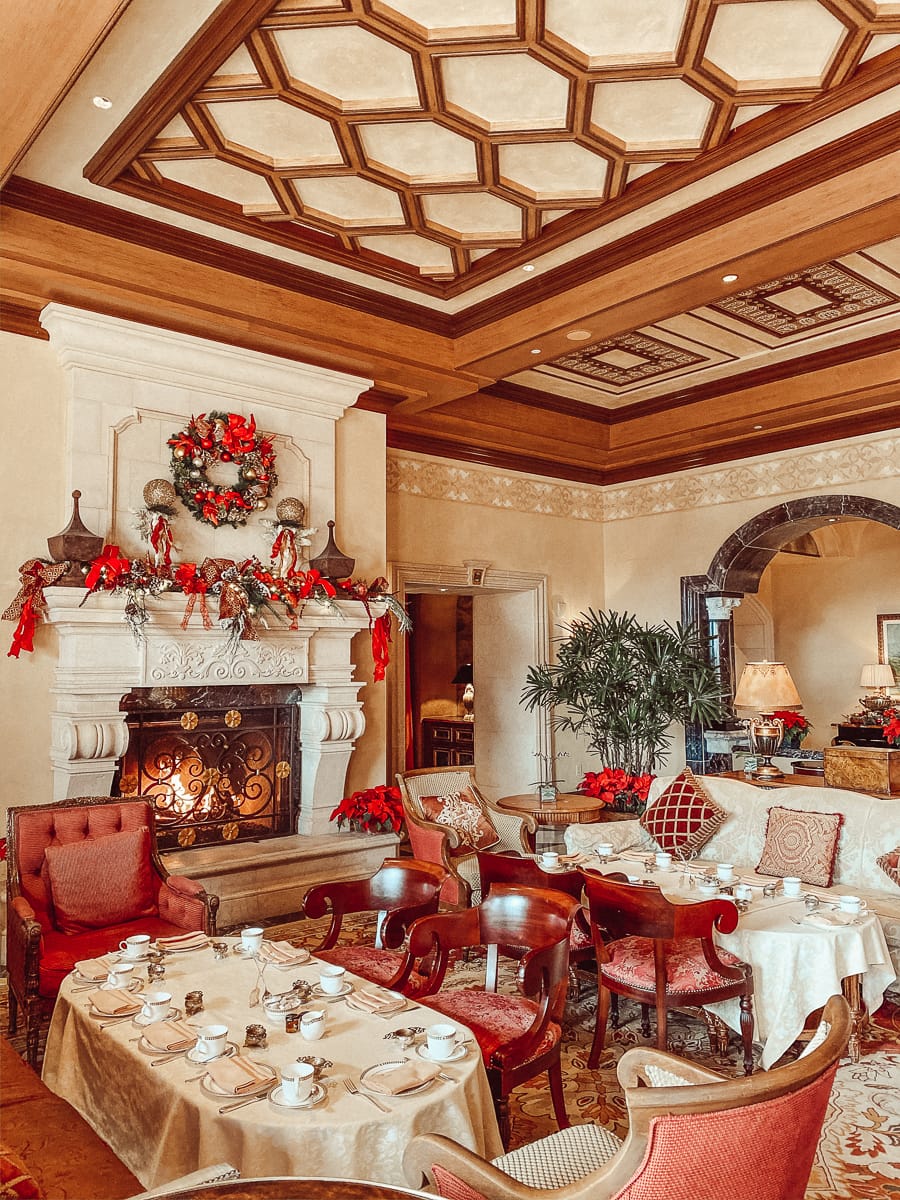 Enjoying Winter Wonderland at the Fairmont Grand Del Mar
The holiday season is one that I look forward to all year. As soon as we've given thanks and the turkey has been carved, for me and my family it's officially Christmas time! And the magic of the season doesn't end after Christmas Day, especially if our family and friends are still in town. If your family is anything like mine, then you love to take your kids to fun events around town. This holiday season, the Schaffer six went to the Fairmont Grand Del Mar to experience their Winter Wonderland. Between November 30 and January 1, the resort turns their fairytale property into Santa's dreamland.
---
The origin of Christmas trees goes all the way back to ancient Egyptians and Romans, who marked the winter solstice with evergreens as a reminder that spring would return soon.
---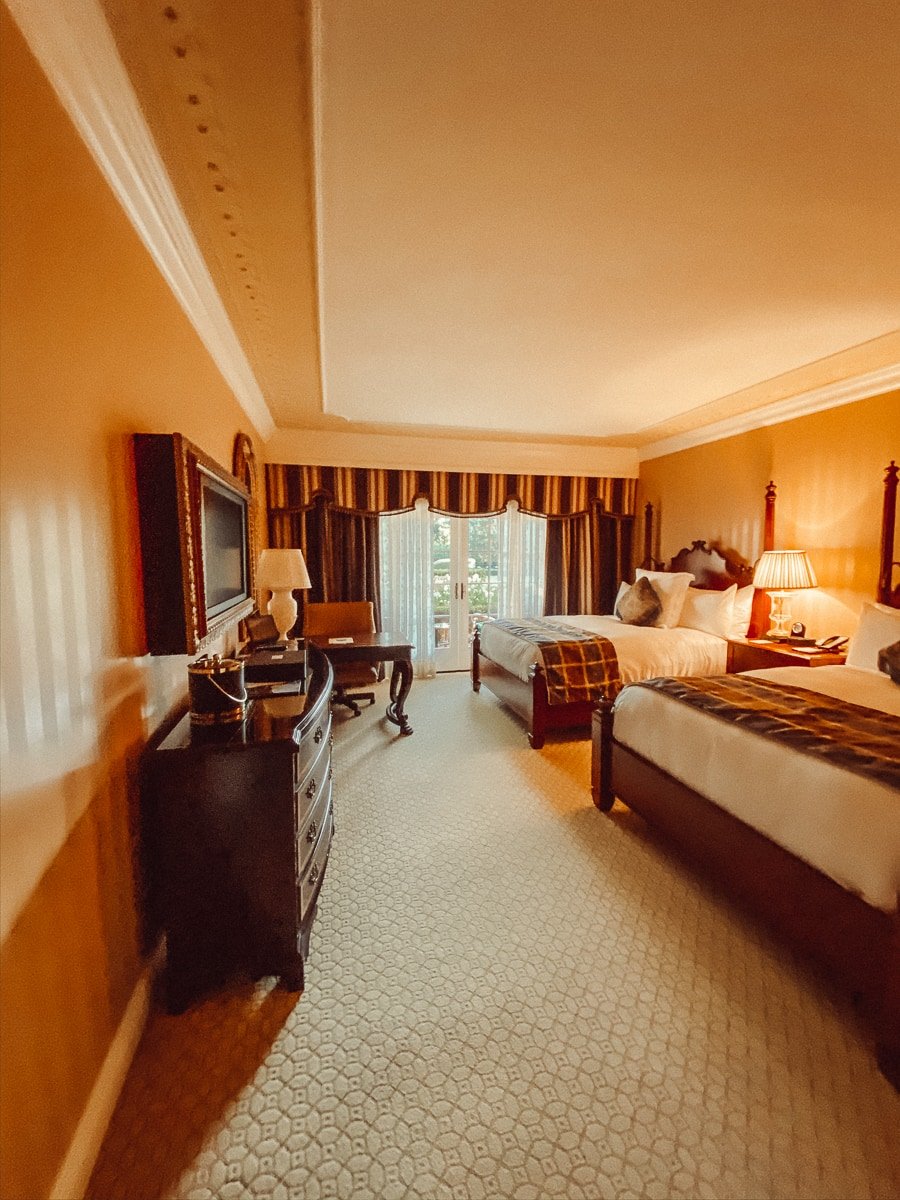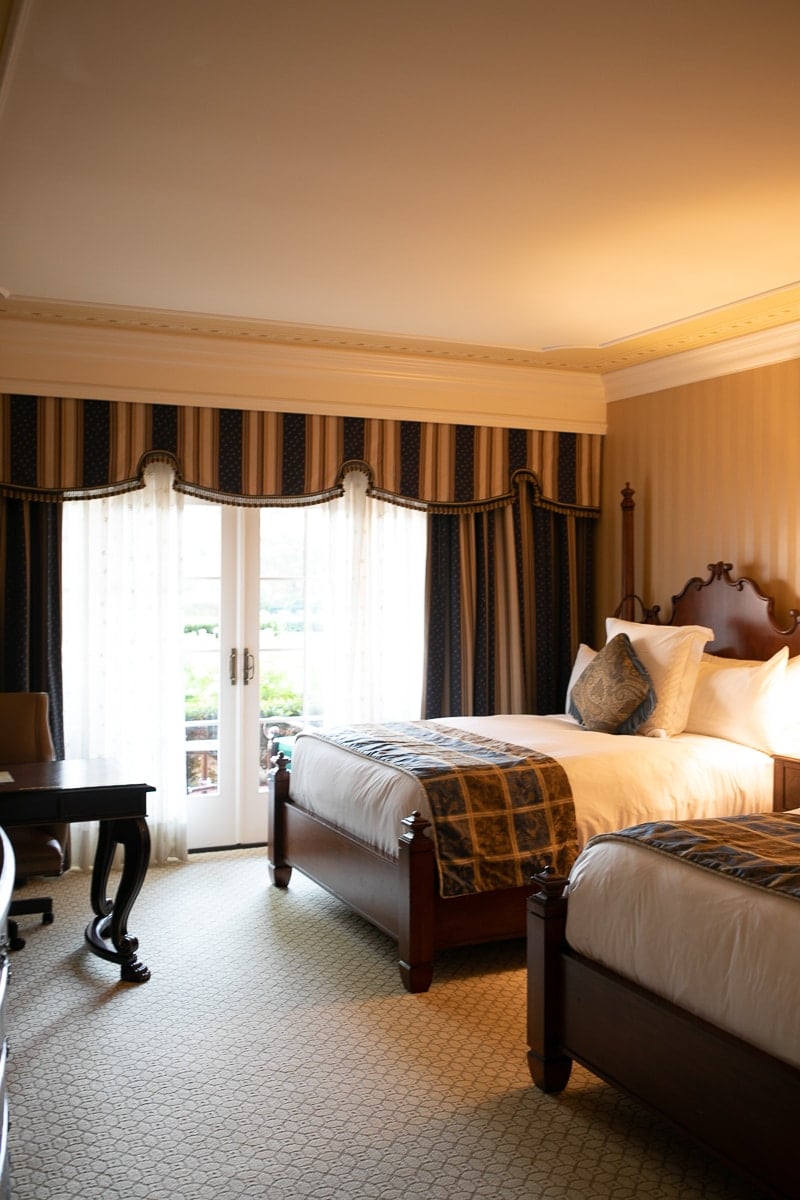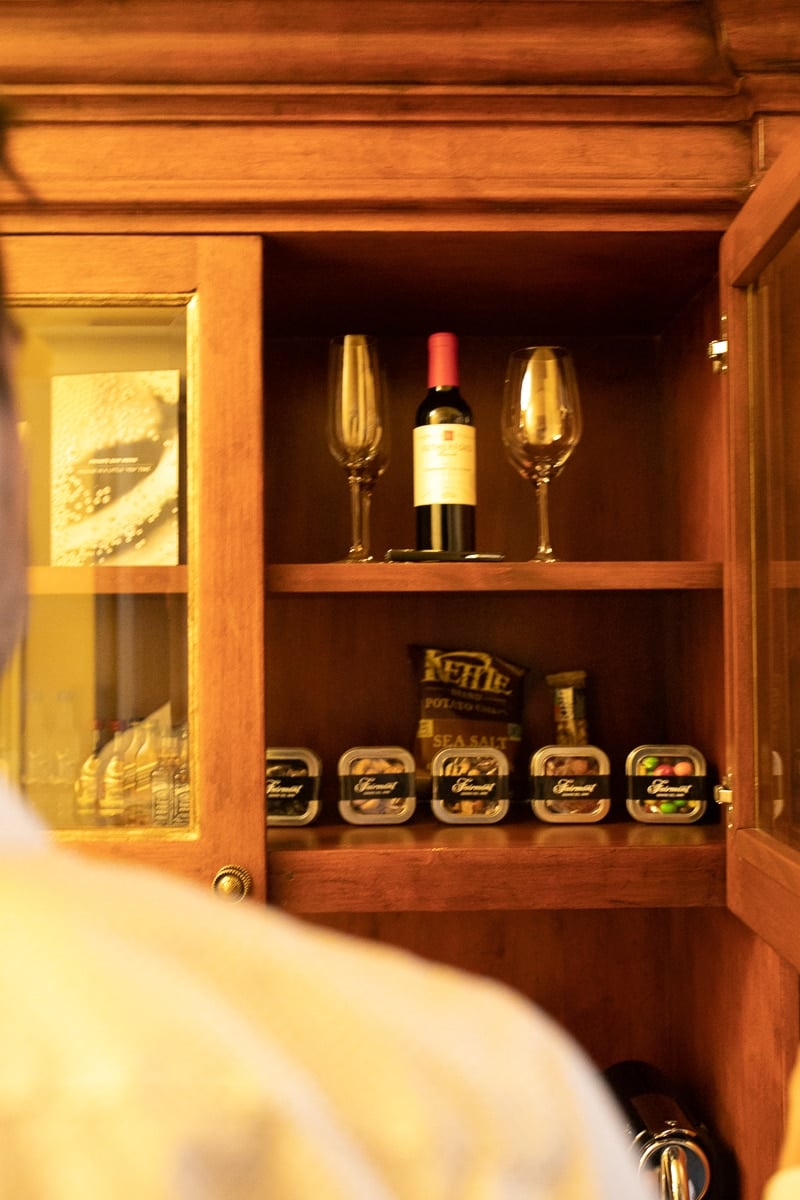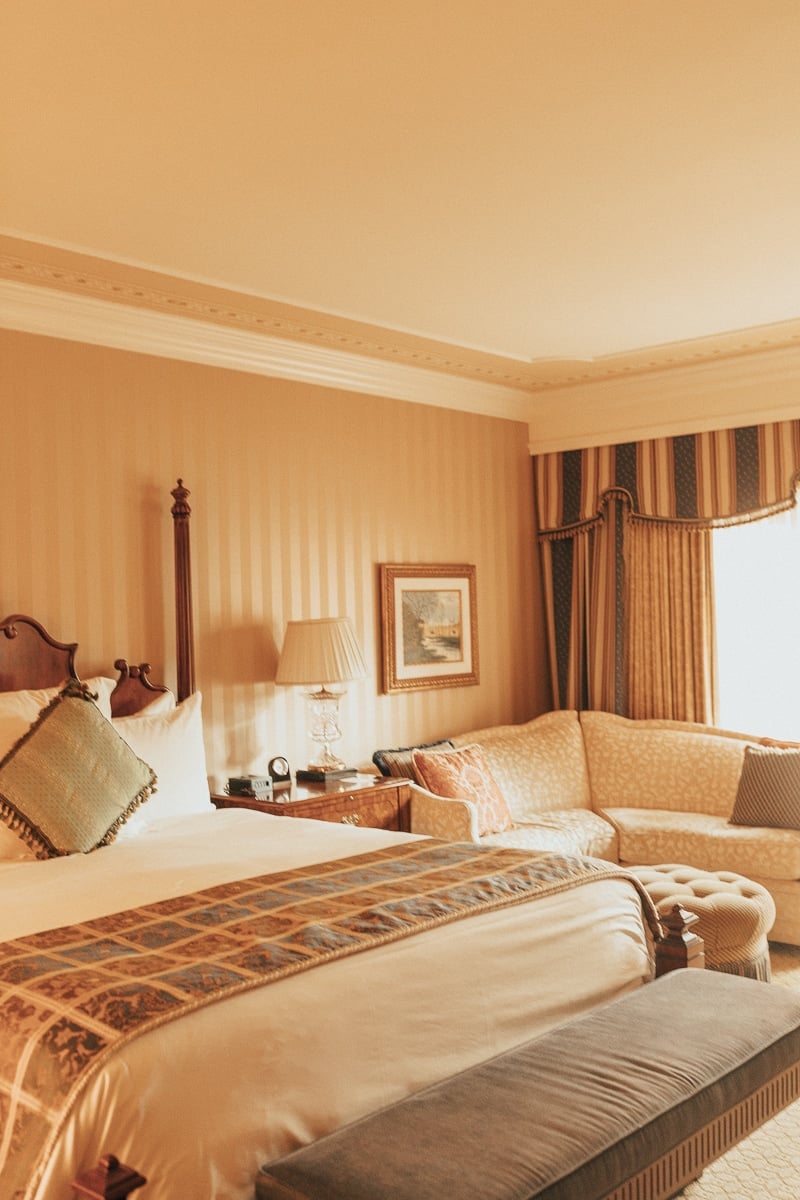 Home Away From Home
This Forbes Five-Star, AAA Five Diamond property feels like a palatial palace and a home away from home at the same time. Surrounded by the natural beauty of the Los Peñasquitos Canyon Preserve, this is the perfect way to get away with your family while still feeling like your pampering yourself on a posh getaway. Of the 249 guest rooms, ranging from 1,000 to 3,000 square feet, you'll have enough space for your whole family. (Even if there's six of you!) Opt for a room, a suite, a room with a fireplace, a kitchenette, butler pantry or extended patio—really anything you need! The kids loved being able to crowd together around the table for breakfast while Bobby and I loved spending a few quiet moments taking in the sights from the terrace.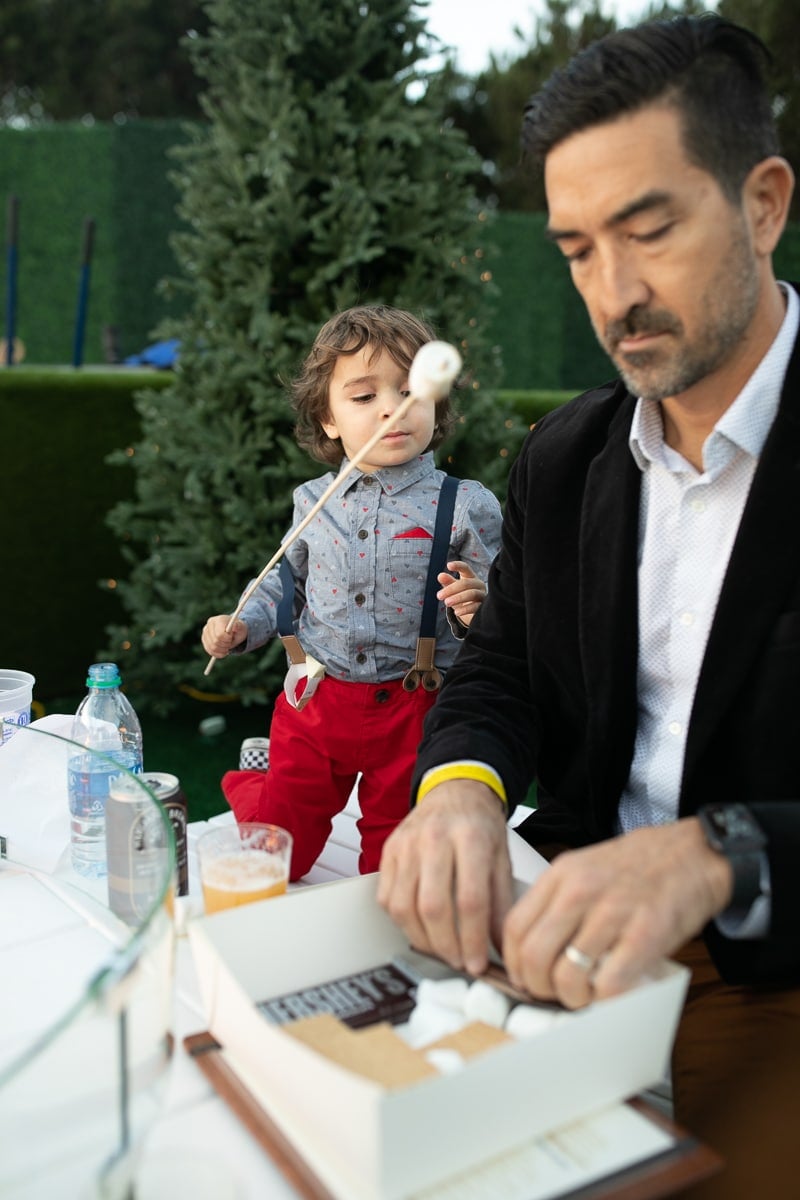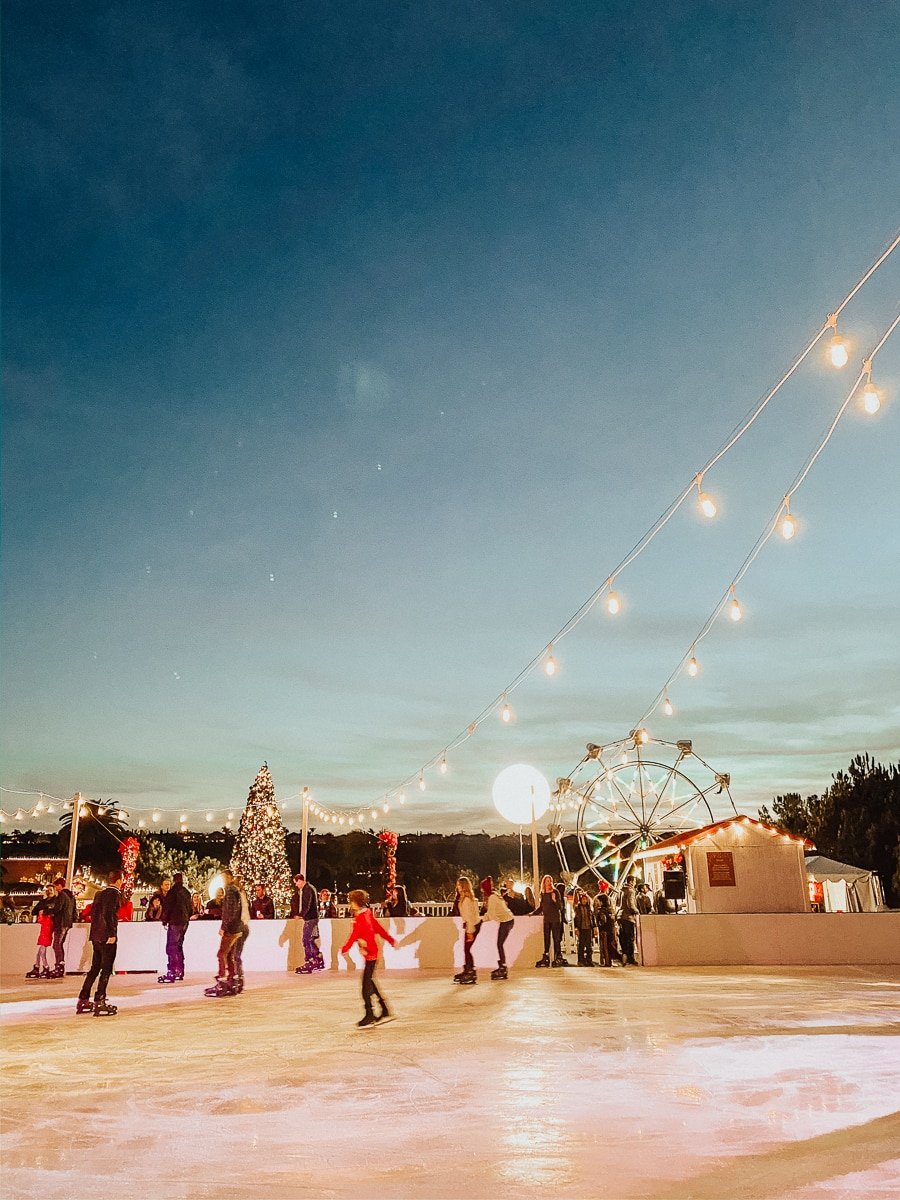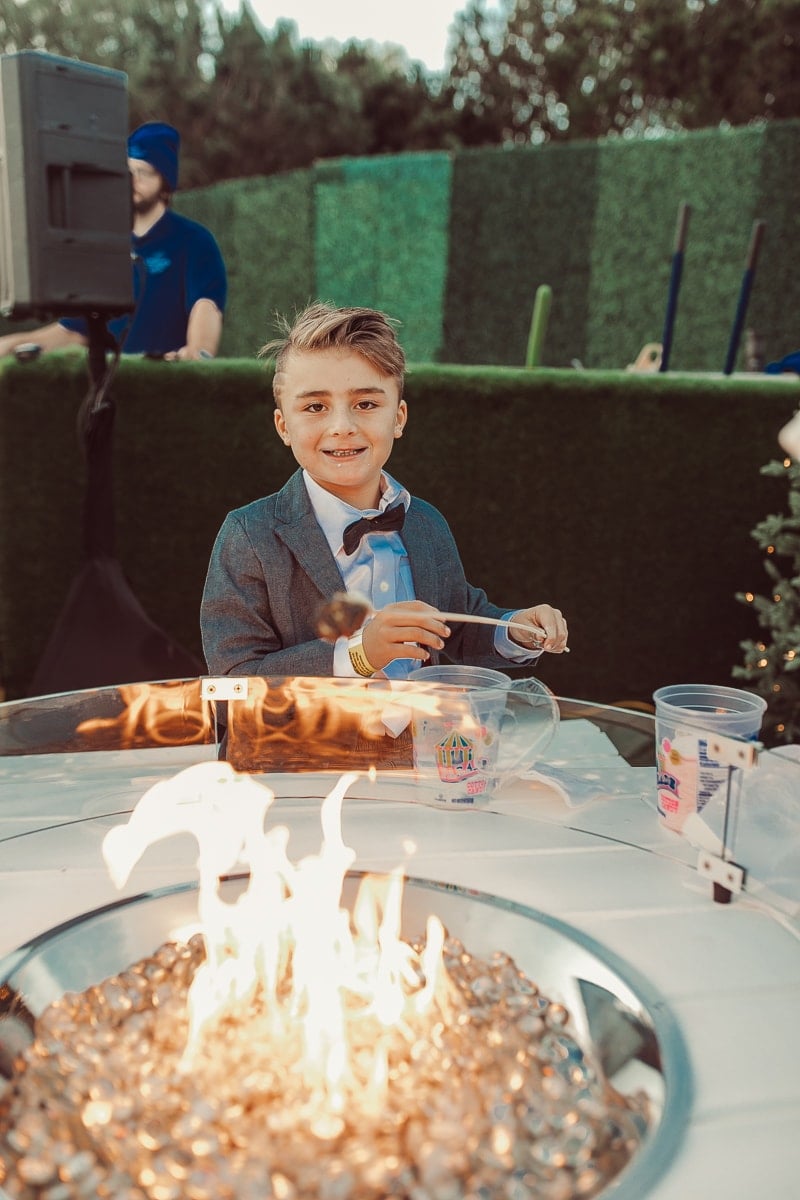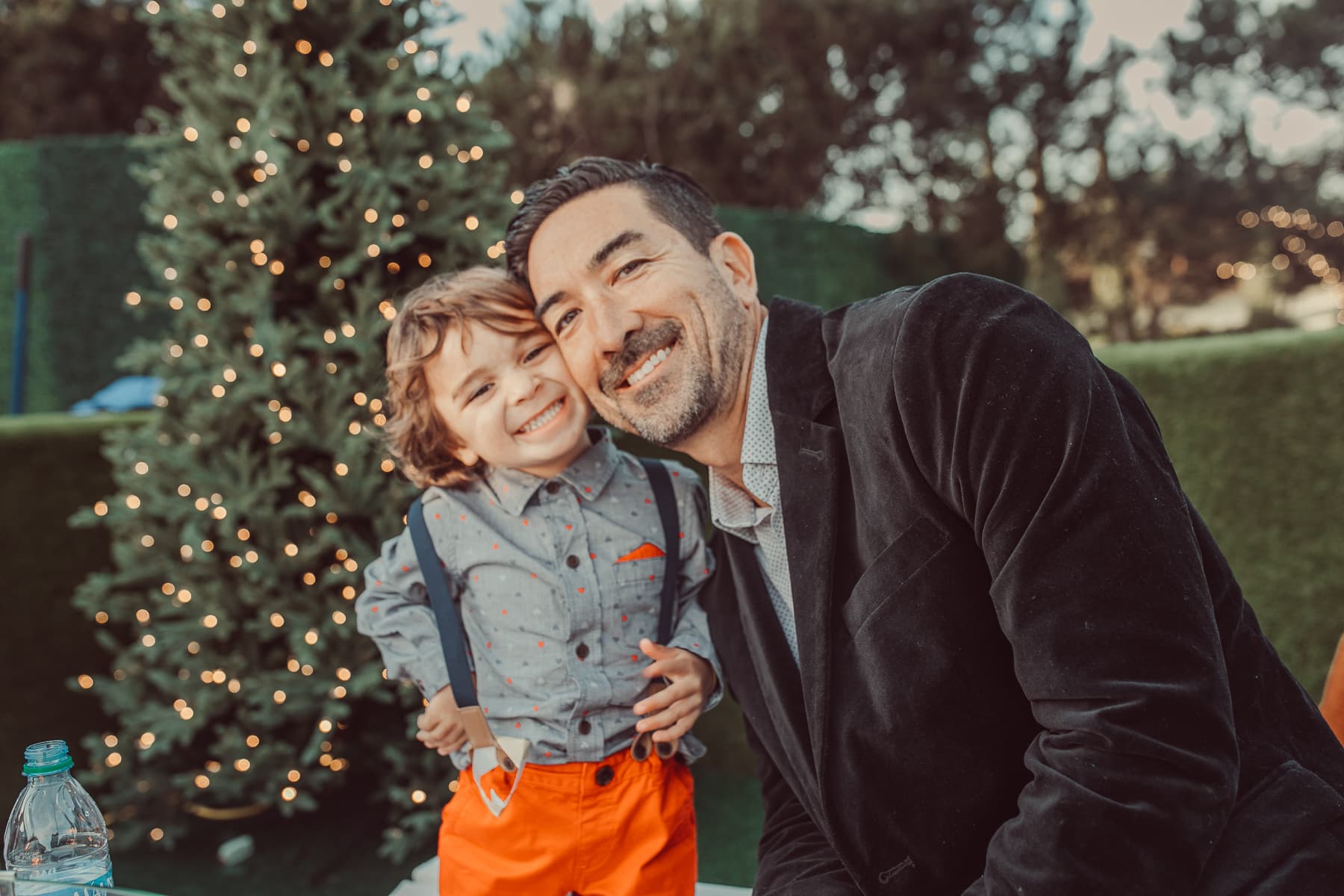 S'mores & Skates
Of course, we weren't there just to enjoy the room, we were there for that wintery Christmas magic! I'm a New Yorker at heart, and there's just no Christmas without a little ice skating! Every afternoon to evening, the ice rink was open for families of all ages. It was great to get out on the ice and enjoy the frosty day together. With ringside fire pits, it was so fun to take a break from the ice and enjoy some fire-roasted s'mores with the kids.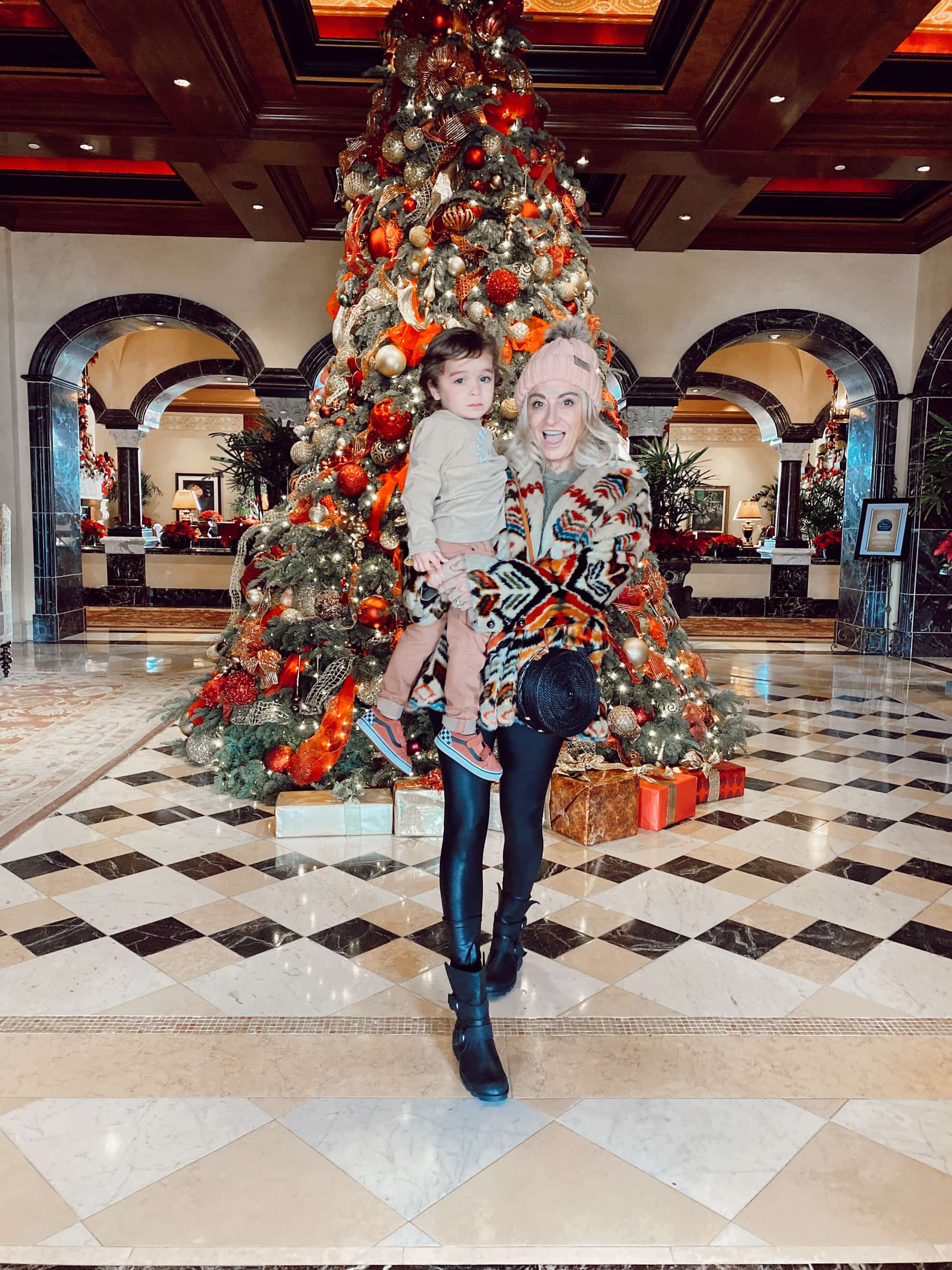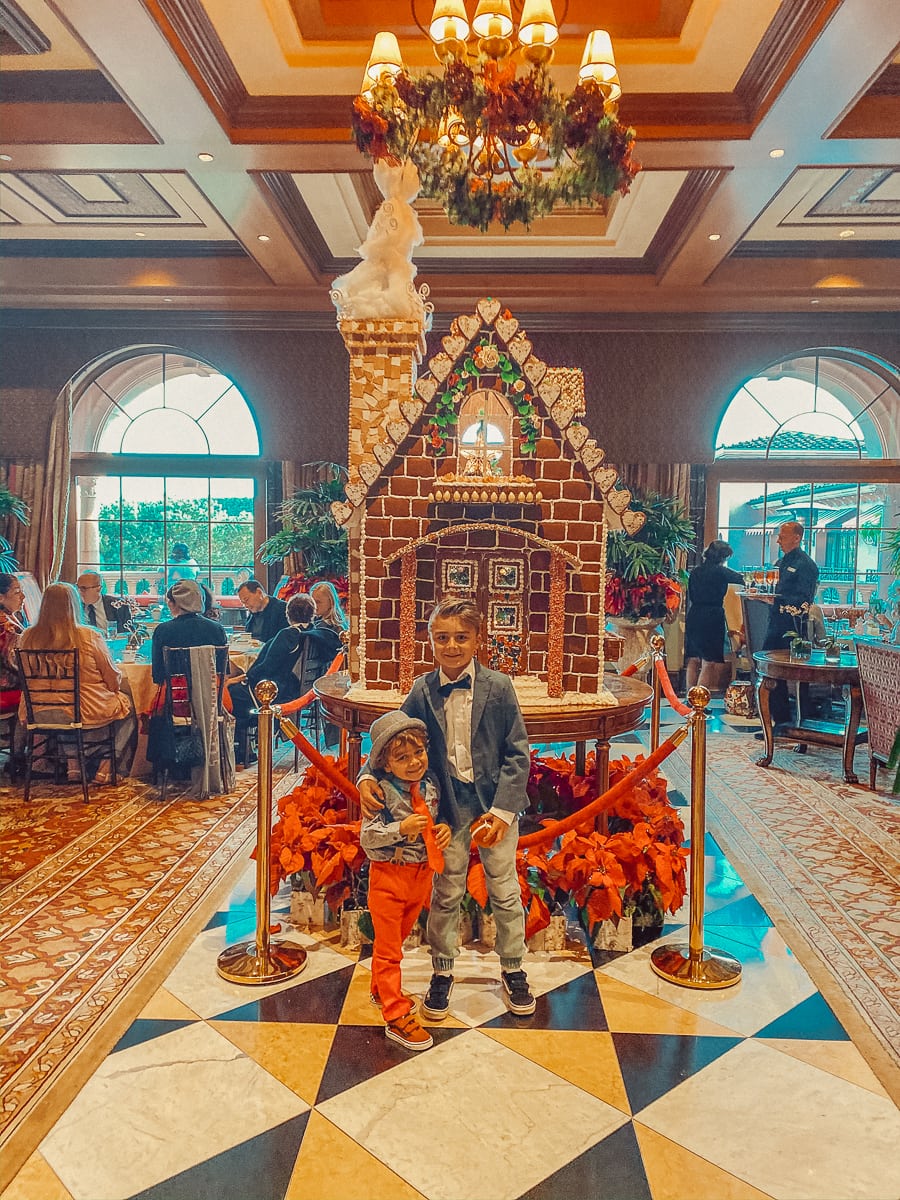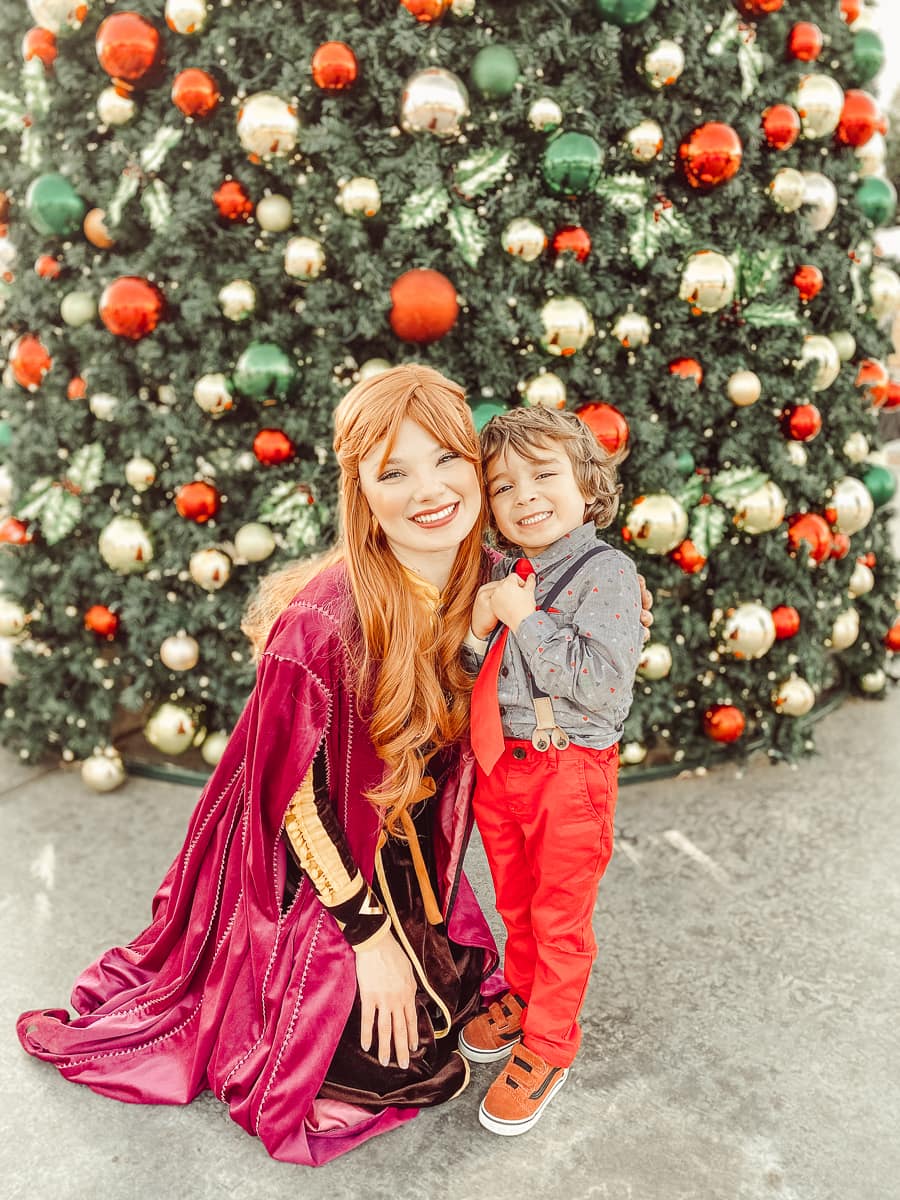 Santa Claus Is Coming To Town!
If you and your littles are there on a Christmas weekend, you'll spy Santa at the Grand Del Mar. Grab your camera and make sure your kids have their Christmas wish list! If you miss Santa, or your littlest are still scared of the man in the big red coat, don't worry, there is no shortage of photo ops around the property. From the grand, 25-foot Christmas tree at the hotel's entrance to the Christmas-themed carousel and ferris wheel, the property is a snap-happy mom's dream. And everyone knows I love a good pic with my kids!
---
In the Netherlands, Sinterklaas (the Dutch version of Santa Claus) arrives from Spain, not from the North Pole.
---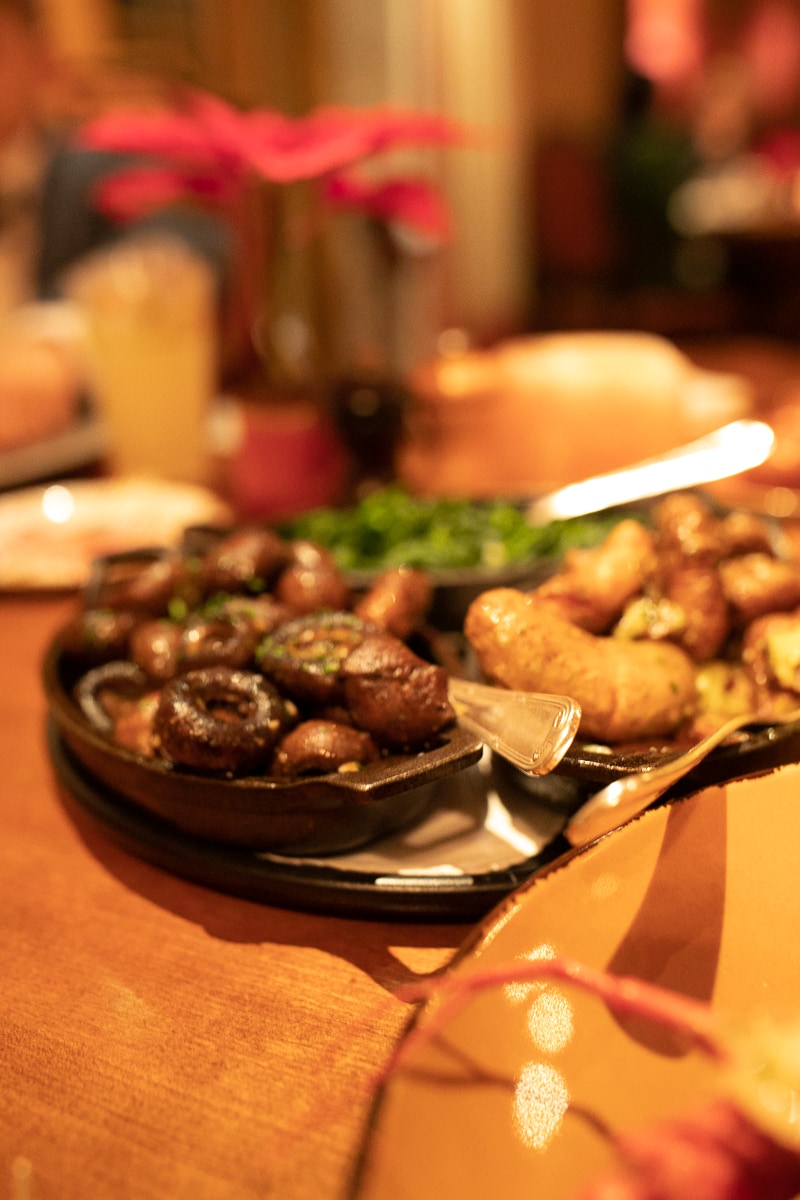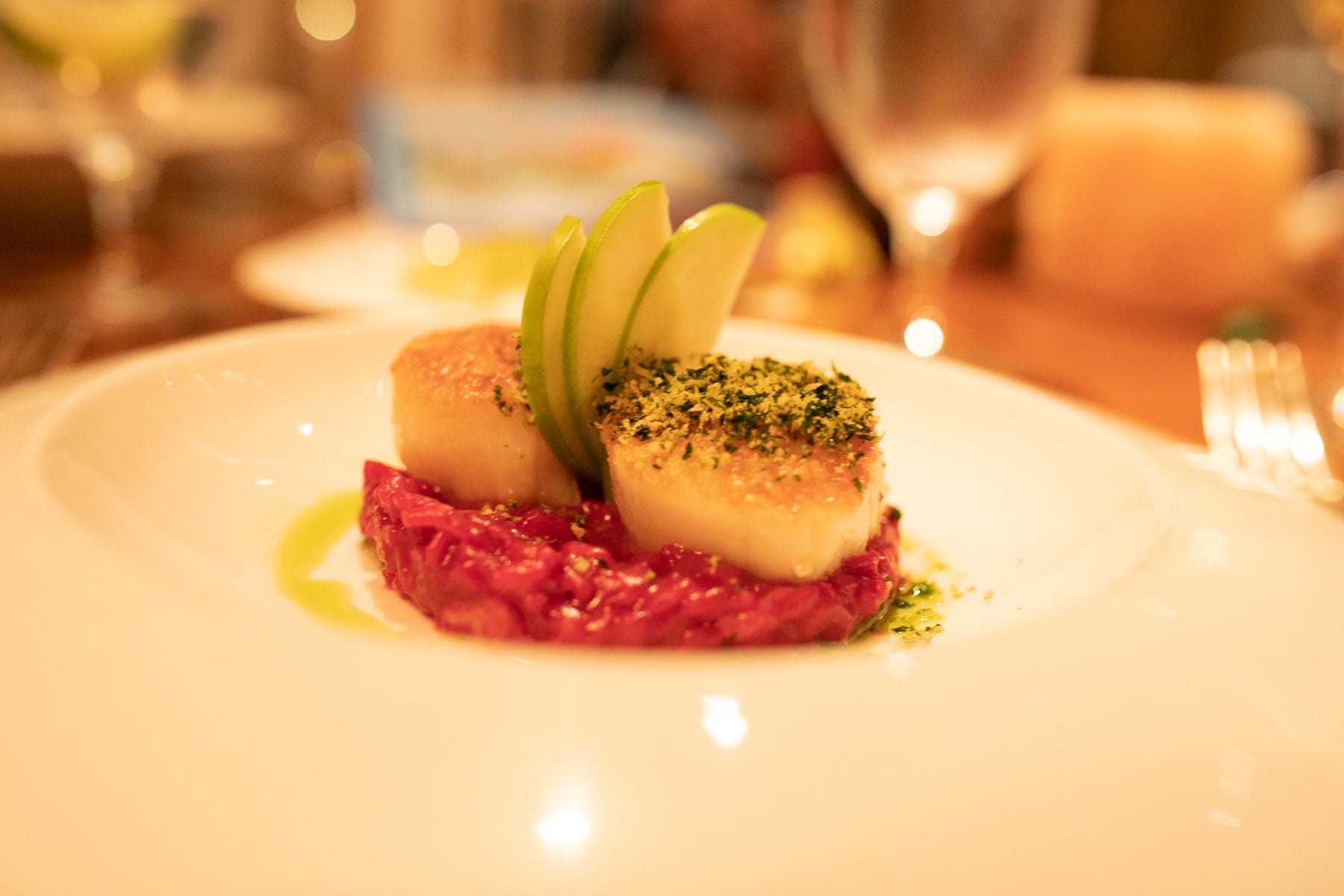 Time to Feast
And Christmas isn't complete without some amazing wintery foods! At tea time, the resort holds a holiday tea time with live Christmas music and delectable treats that even the kids will love. For dinner, there are six different dining venues to chose from at the Fairmont Grand Del Mar. But for my family, the Five-Star Addison was the place to be. With flavors inspired by the Italian coast, the menu changes constantly. They use fresh and seasonal ingredients, that even my picky little eaters love. And for New Year's Eve, they have a specialty menu! Count down to the new year with a three- or five-course tasting menu full of seasonal favorites from this Michelin-starred restaurant.
---
The Jamestown settlers created the first American batch of eggnog. Though it may not have tasted quite the way the egg-centric concoction does today.
---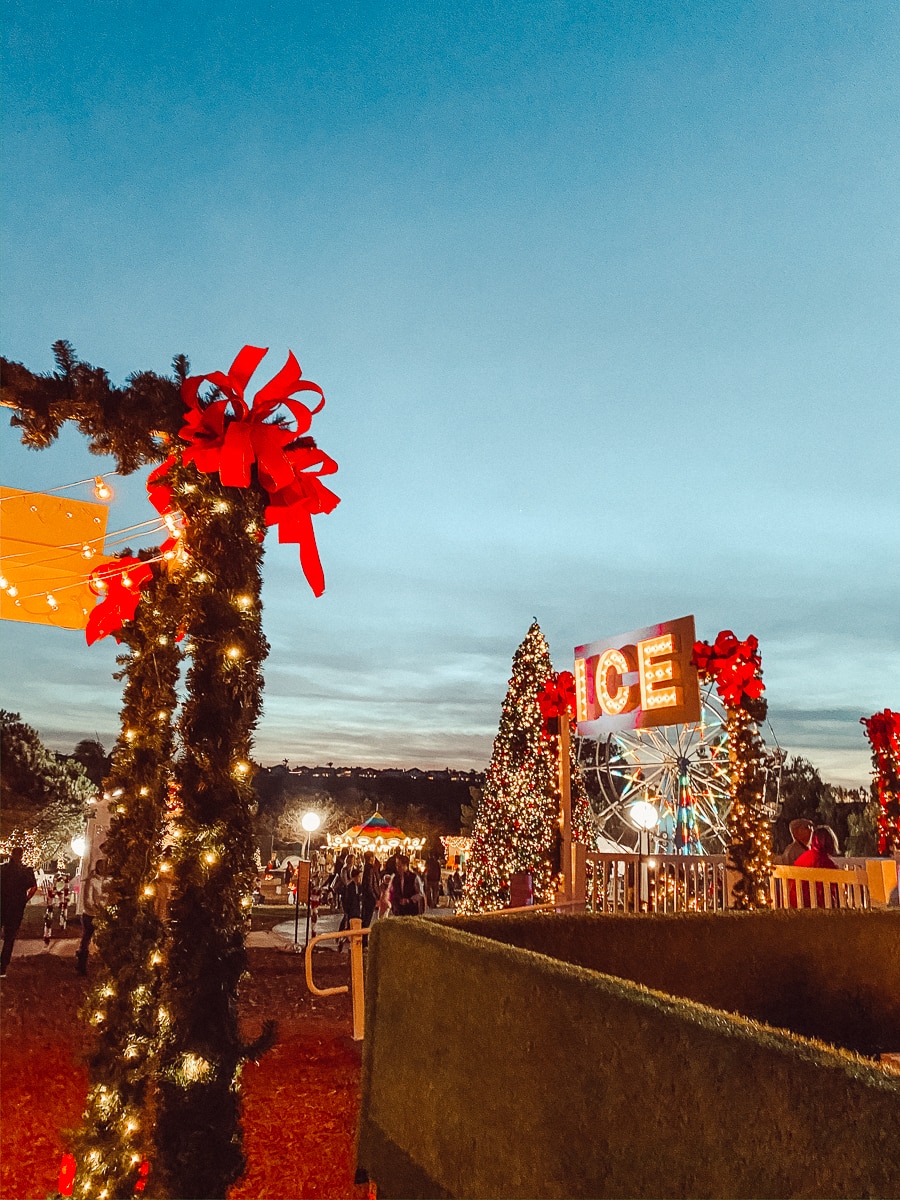 Try the Christmas Package
While there was so much to do at the Fairmont Grand Del Mar—golfing, horseback riding, tennis, hiking—the property's Winter Wonderland was the absolute highlight of the trip! With the Winter Wonderland at the Grand package we were able to experience everything they had to offer! The package includes luxury guestroom or suite accommodations with two ice skating rink tickets per day plus a s'mores kit for fireside roasting. Add in a complimentary valet parking, plus all your kids 5 years of age and under eat free at Amaya!
---
Despite the popularity of both turkey and ham, spiral-cut ham remains the more popular choice for a Christmas table.
---
Tips for Parenting In Style...
Never boring, always awesome. Keep up to date with the latest from City Girl Gone Mom.