The Ultimate Family Travel Guide to a Weekend in Annapolis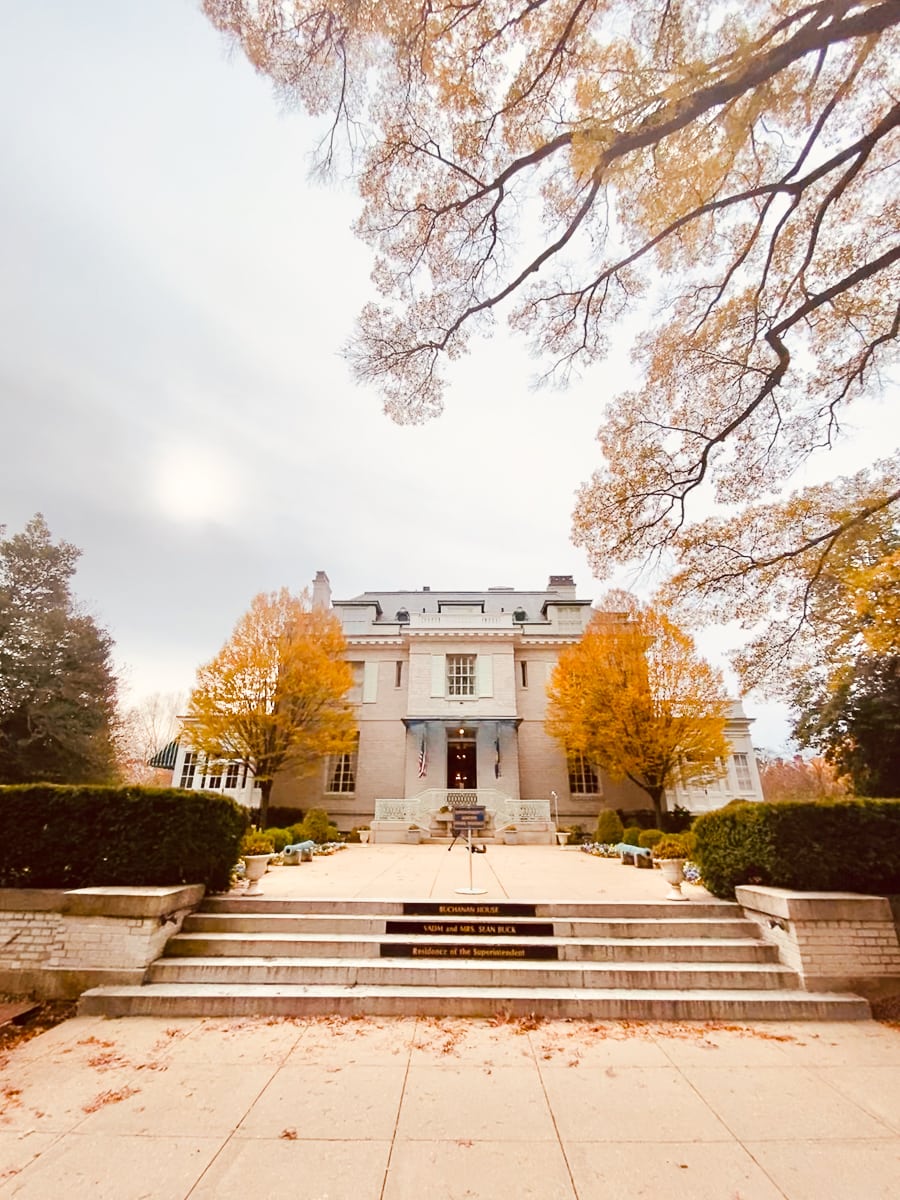 The Ultimate Family Travel Guide to a Weekend in Annapolis
With the kids out of school, and Bobby and I taking some time off for the holidays, we knew we had to take a family trip. So we packed up our bags, picked up my nieces and took the family out to visit Annapolis. It's a beautiful city packed with a ton of history that made for a fun and educational vacation. (And any time I can make learning fun, I will!) We were there to see the NCAA football game—SMU Mustangs vs Navy Midshipmen—but we couldn't pass up an opportunity to get in a little site-seeing! These are all the awesome things we got to see and do in the beautiful and historic city of Annapolis.
---
Annapolis is the oldest state capitol in continuous legislative use. This is also where the Treaty of Paris, the document that officially ended the American Revolutionary War, was signed.
---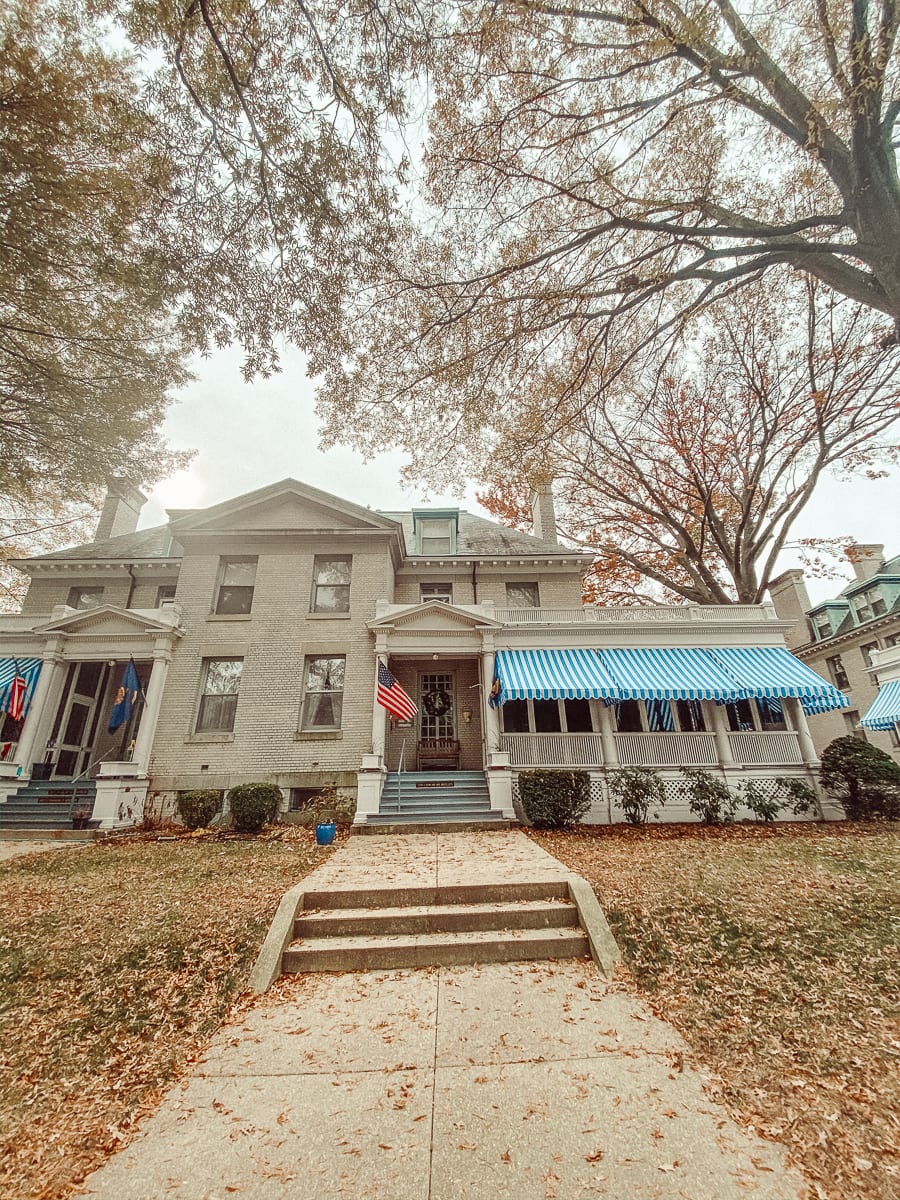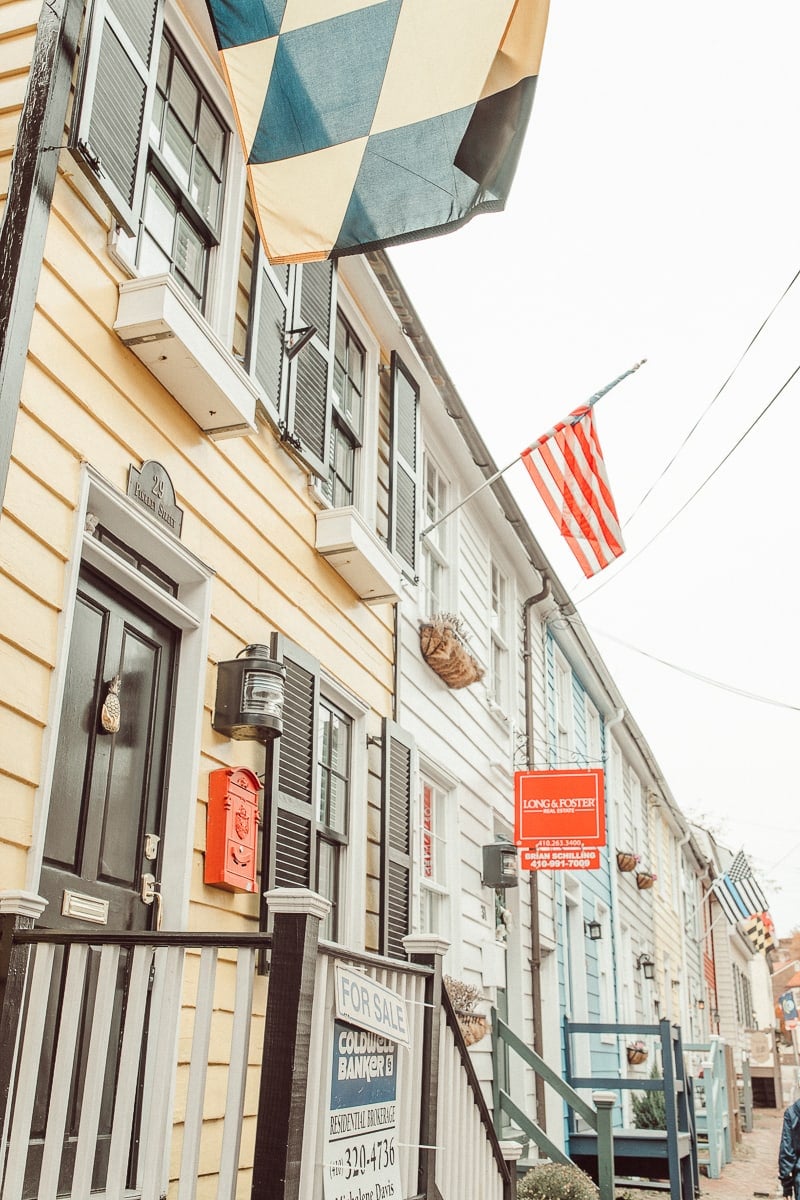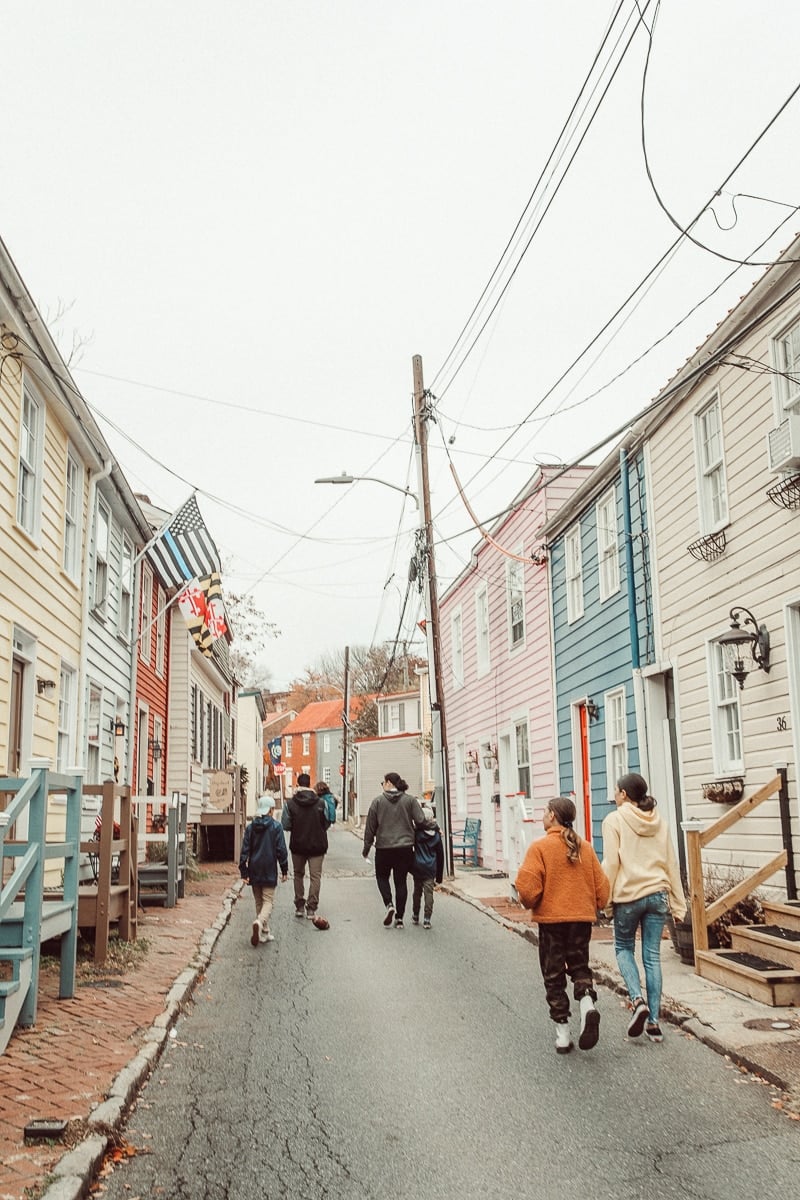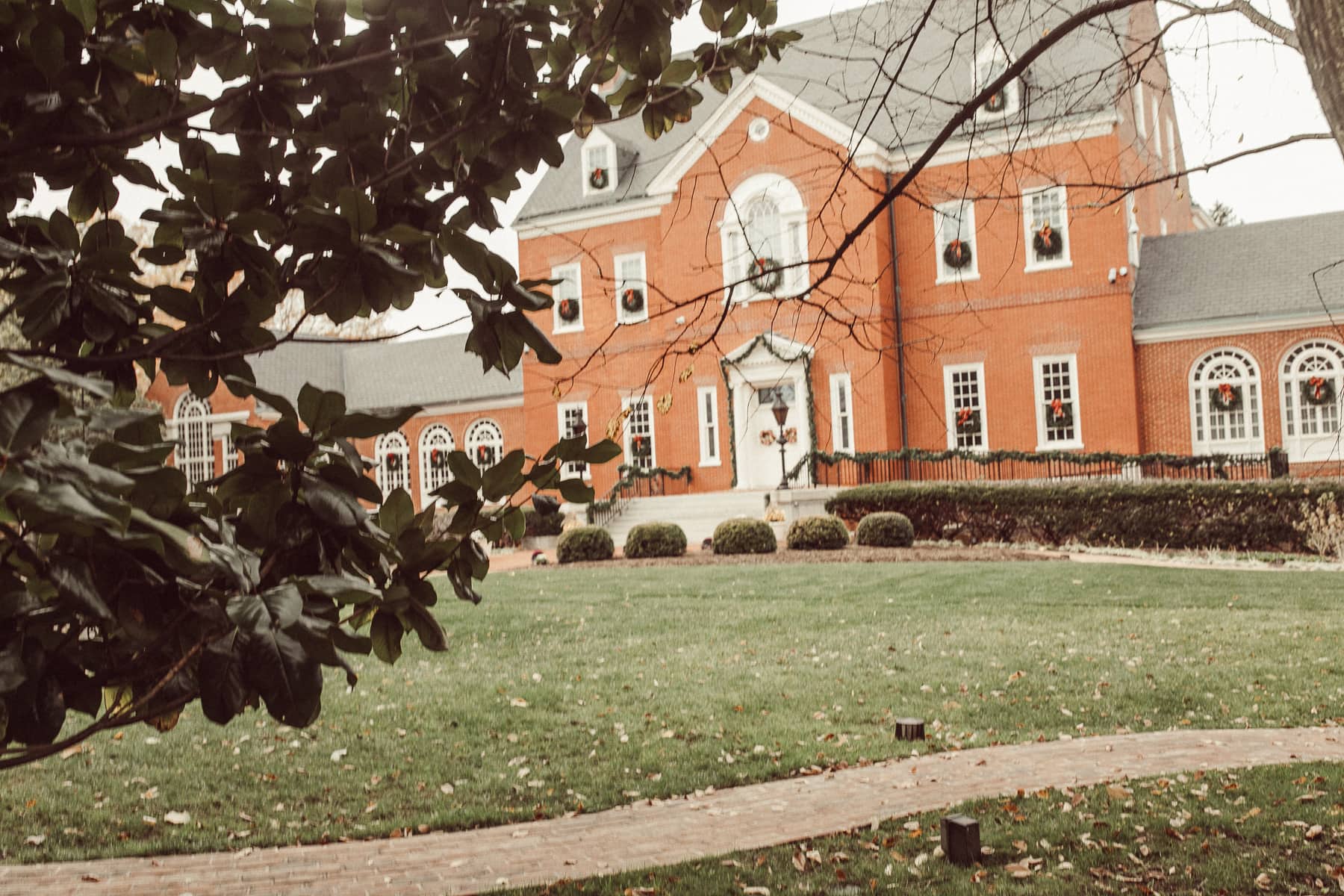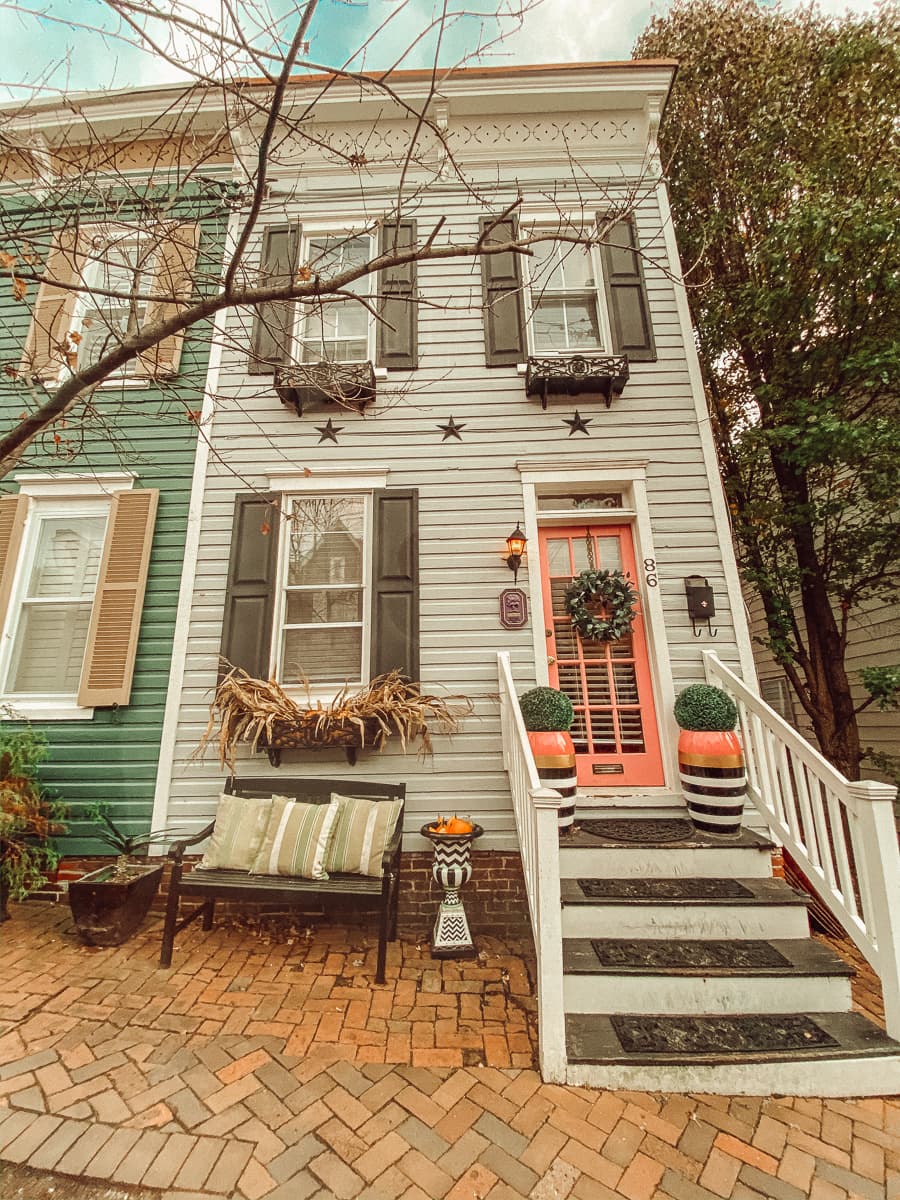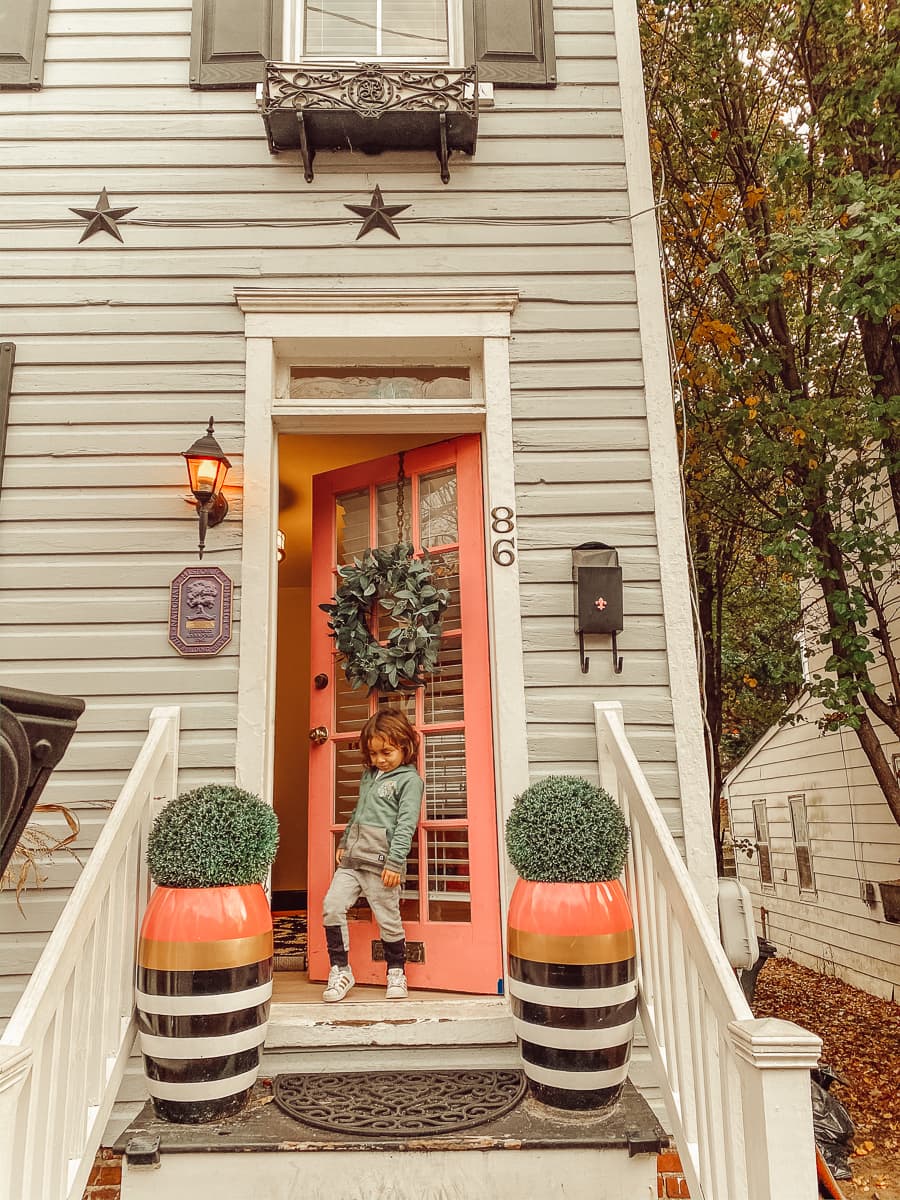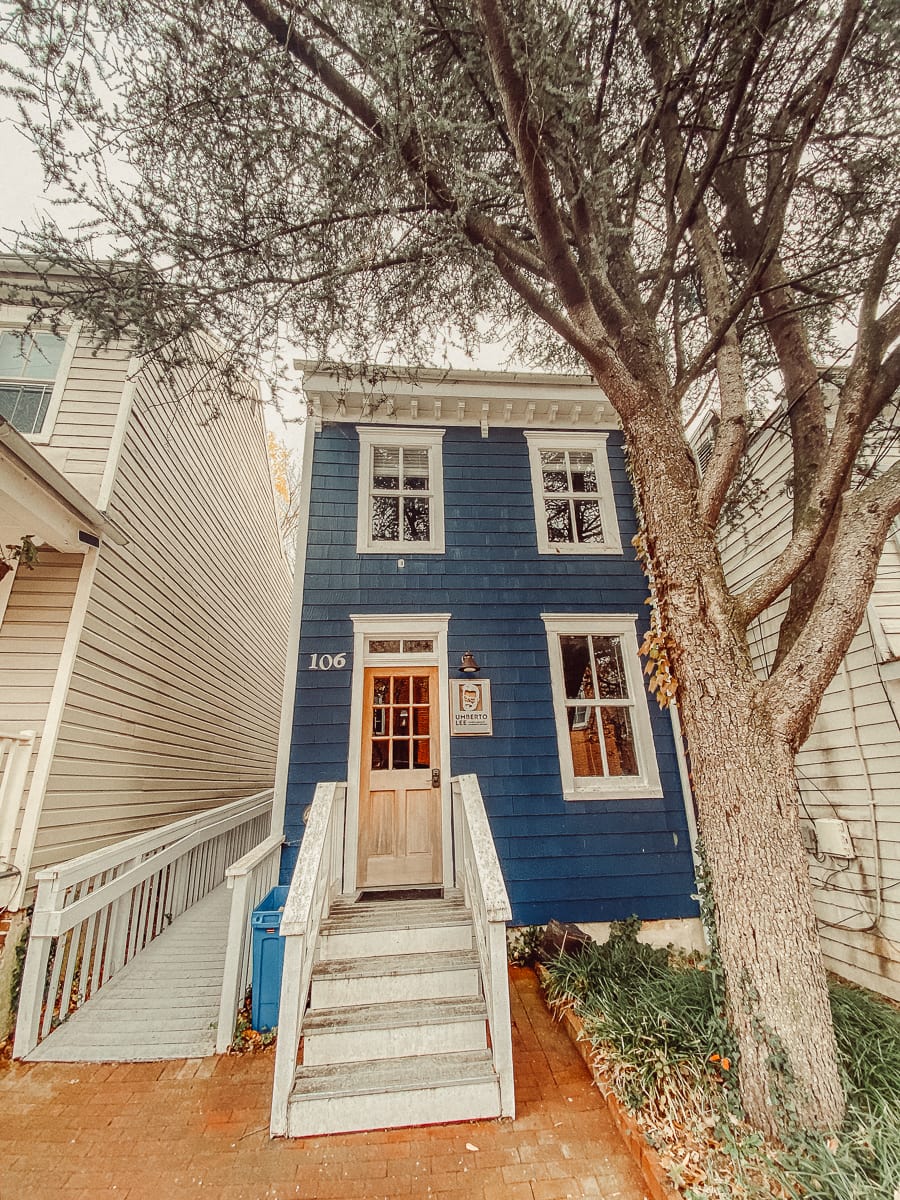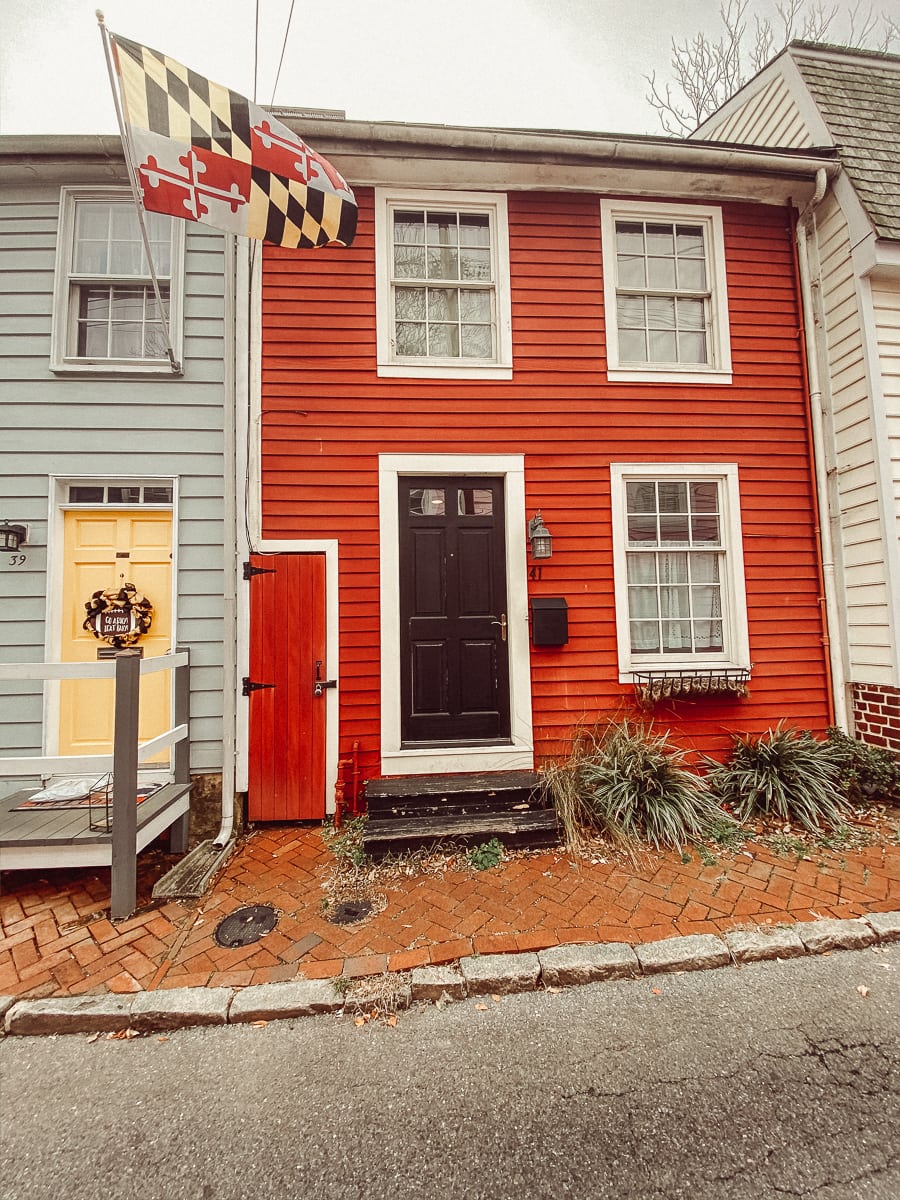 Check Out the Architecture
First, saying the architecture in Annapolis is beautiful is an understatement. The home where we stayed looked like something right out of a history book. The homes on nearby streets made us feel like we were walking back in time. We stopped by the historic Shiplap House, one of the oldest remaining buildings in Annapolis, just so mama could take in some of this beautiful historic architecture. Don't tell Bobby, but I'm already imagining what our home would look like if we added some historic, New England-style touches!
---
The Annapolis Rotary Crab Feast at the Navy-Marine Corps Memorial Stadium is the largest crab feast in the world. They claim almost 4 million crabs are cracked in Annapolis and the Chesapeake Bay area annually.
---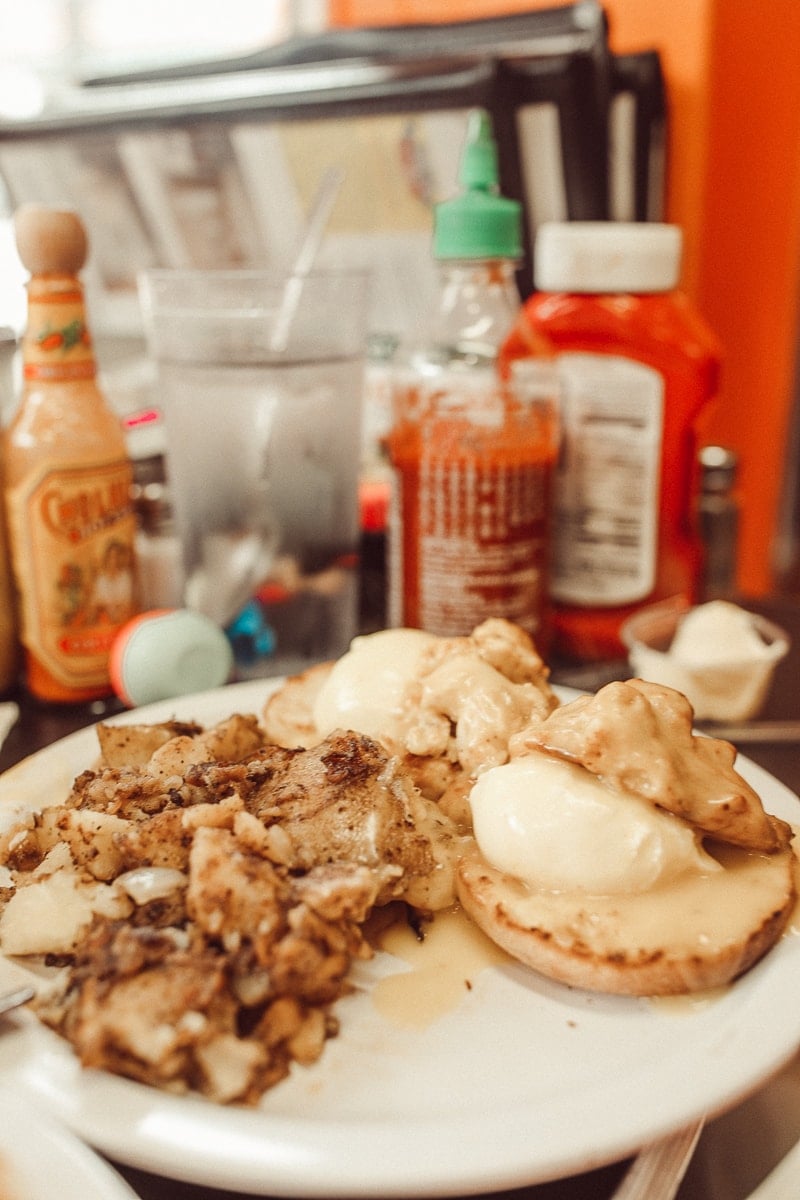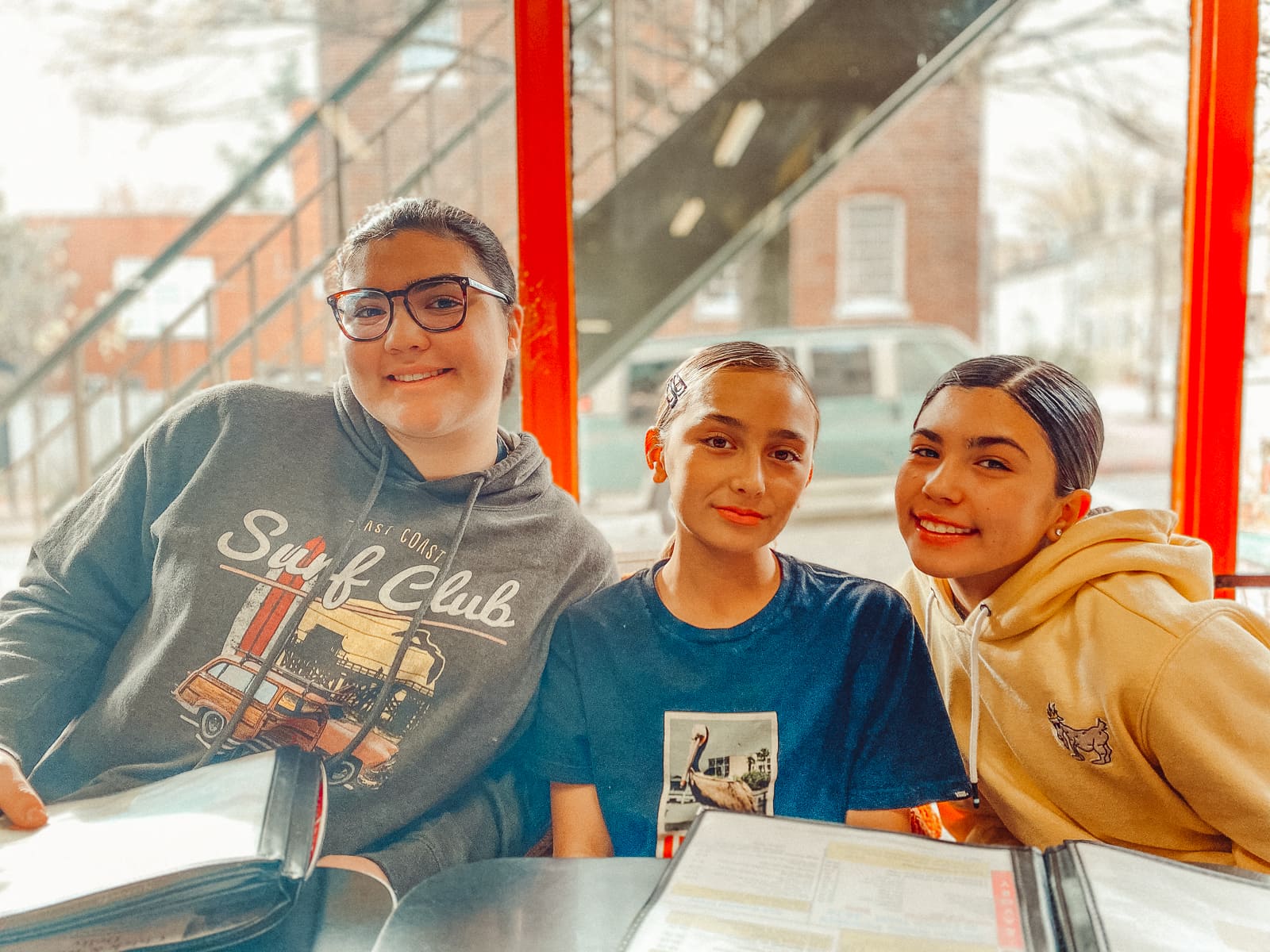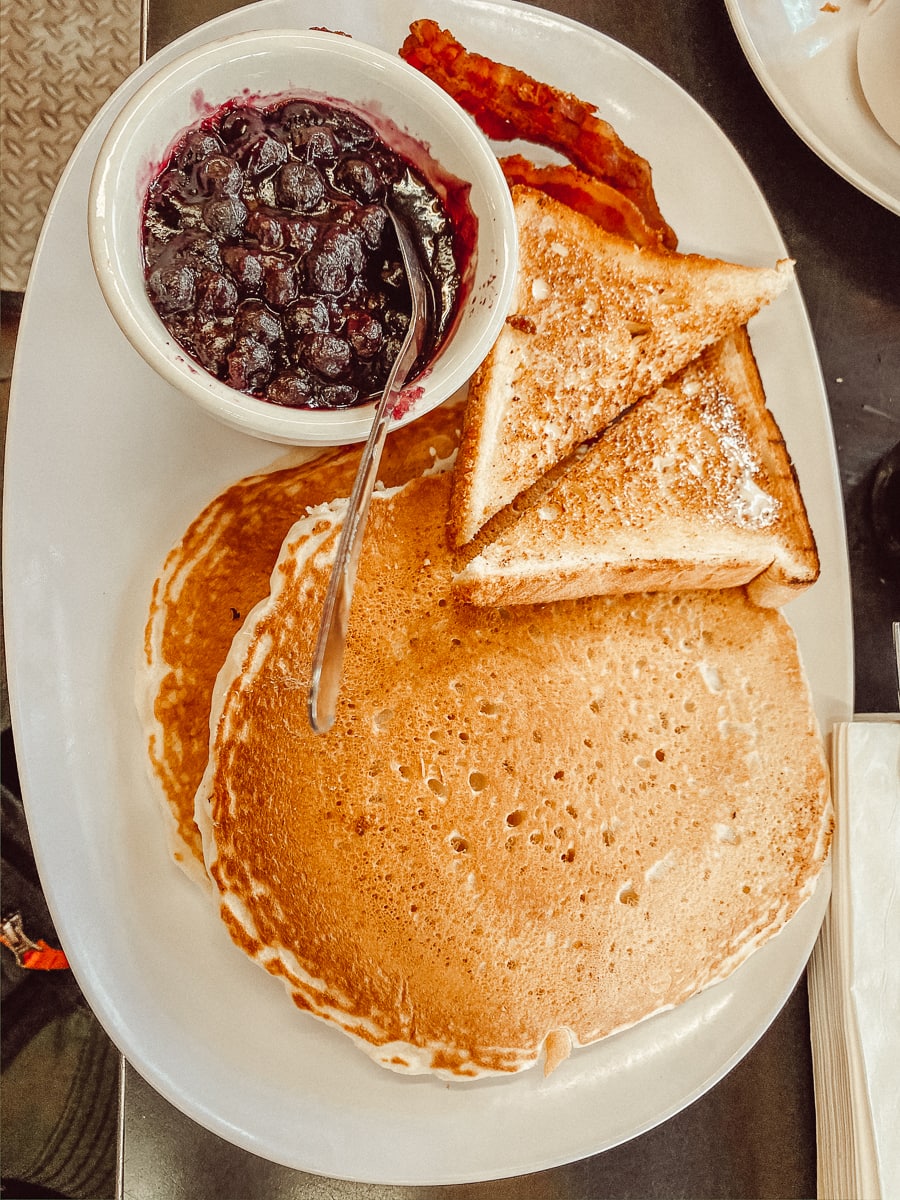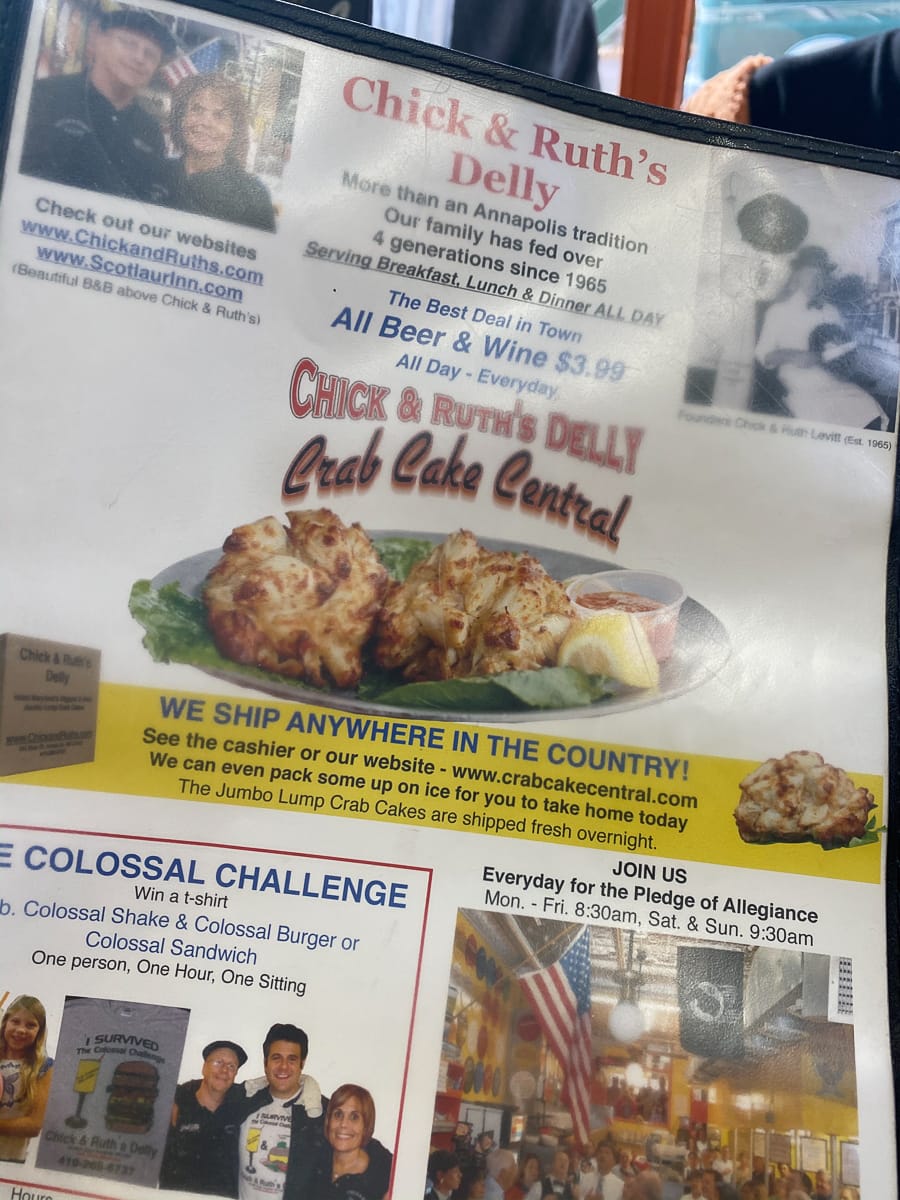 Grab a Bite From a Local Favorite
After our quick historic detour, we had to grab brunch. We stopped at Chick and Ruth's Delly, a staple of the city that was even voted to have the city's biggest crab cakes! The restaurant is an institution and holds true to their American roots with the Pledge of Allegiance recited every day at 8:30 a.m. on weekdays and 9:30 a.m. on weekends. We missed the pledge, but still enjoyed mounds of pancakes, biscuits and gravy, eggs benedict and lump crab omelets.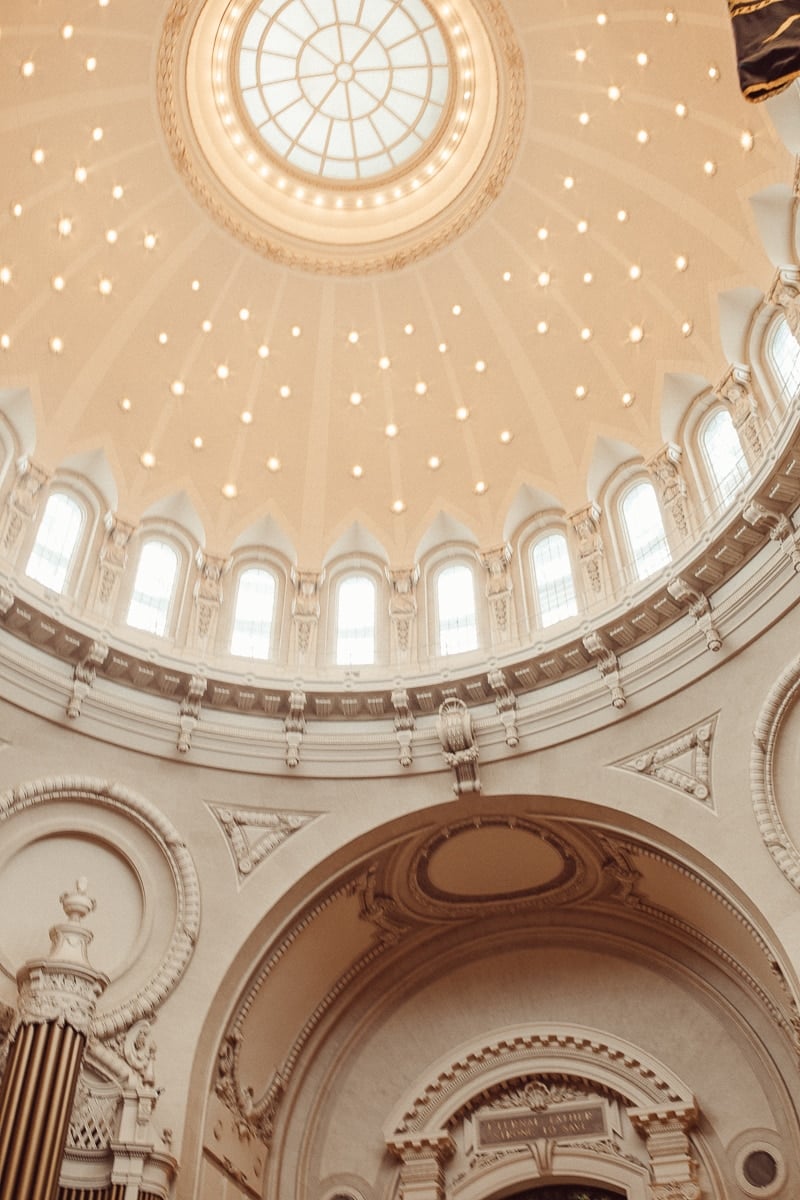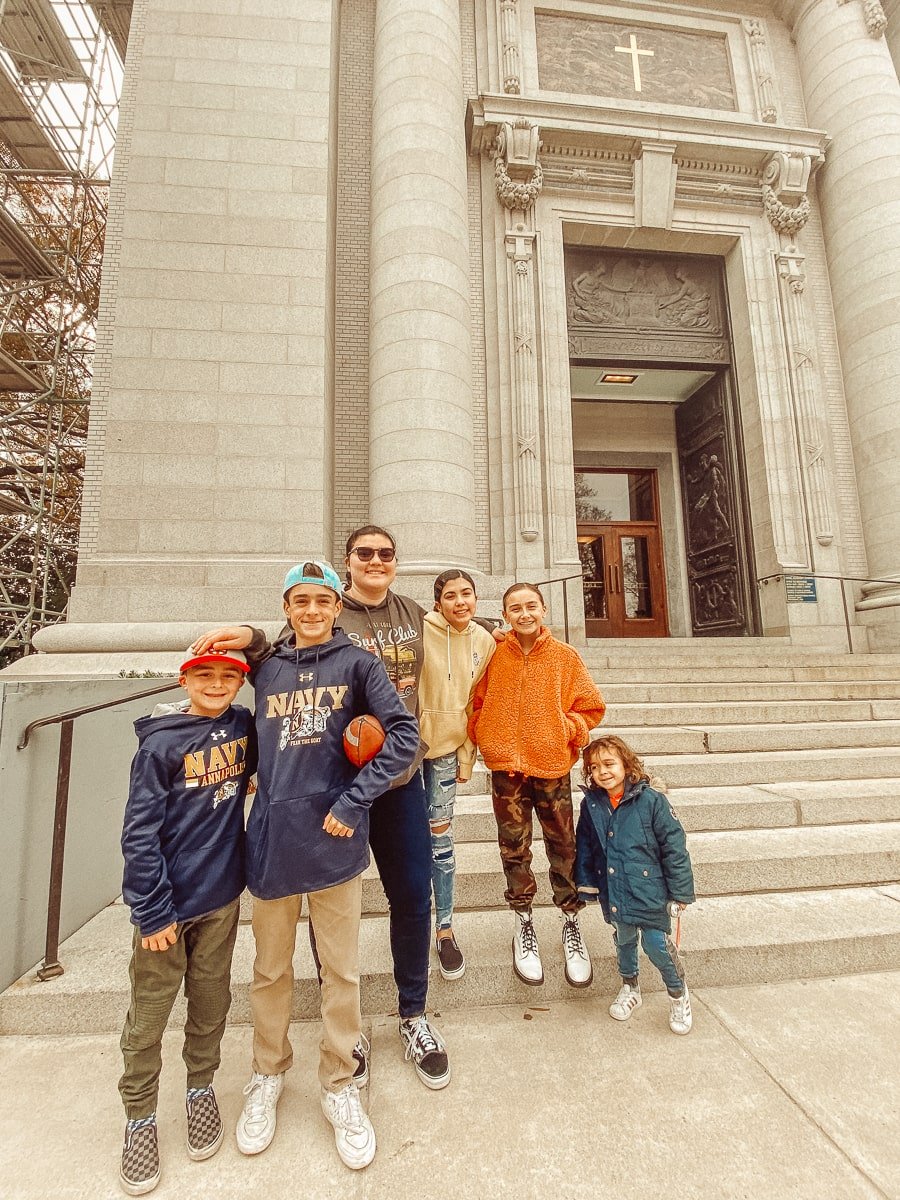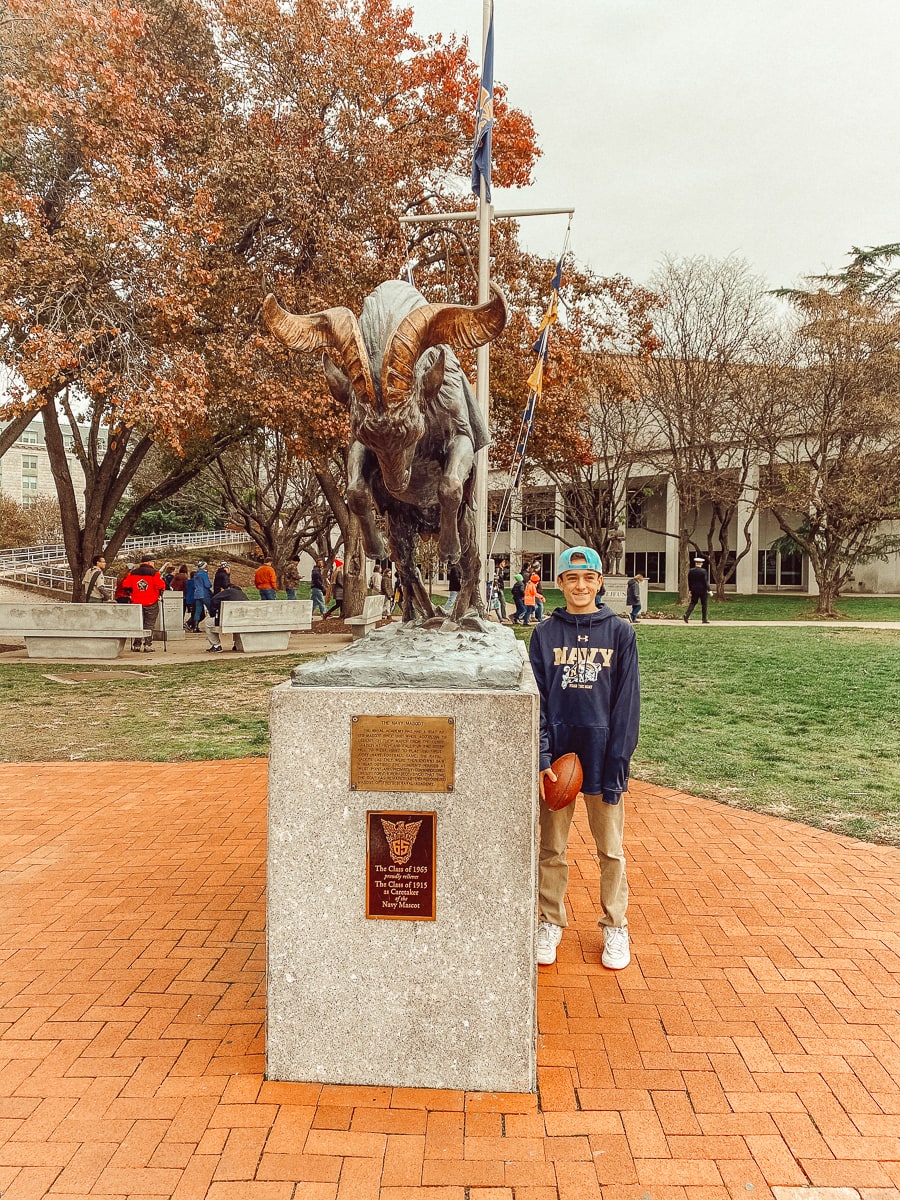 Explore the Naval Academy
Since we're a military family we couldn't pass up a trip to the Naval Academy Visitor Center. It was a great learning experience for the kids. Plus they offer guided tours that make the stories of our servicemen come to life. We explored Bancroft Hall, walking through the Rotunda and Memorial Hall, which contains the honor roll of over 2,660 Naval Academy alumni who have died in military operations as well as the full names and class years of the 963 alumni who are listed as killed in action. It's a beautiful tribute to their service. And it gave Bobby and me the opportunity to talk to our kids about our nation's history and the service of military families like ours.
---
Annapolis is home to the U.S. Naval Academy, which opened in 1845. The Naval Academy even has its own maritime library.
---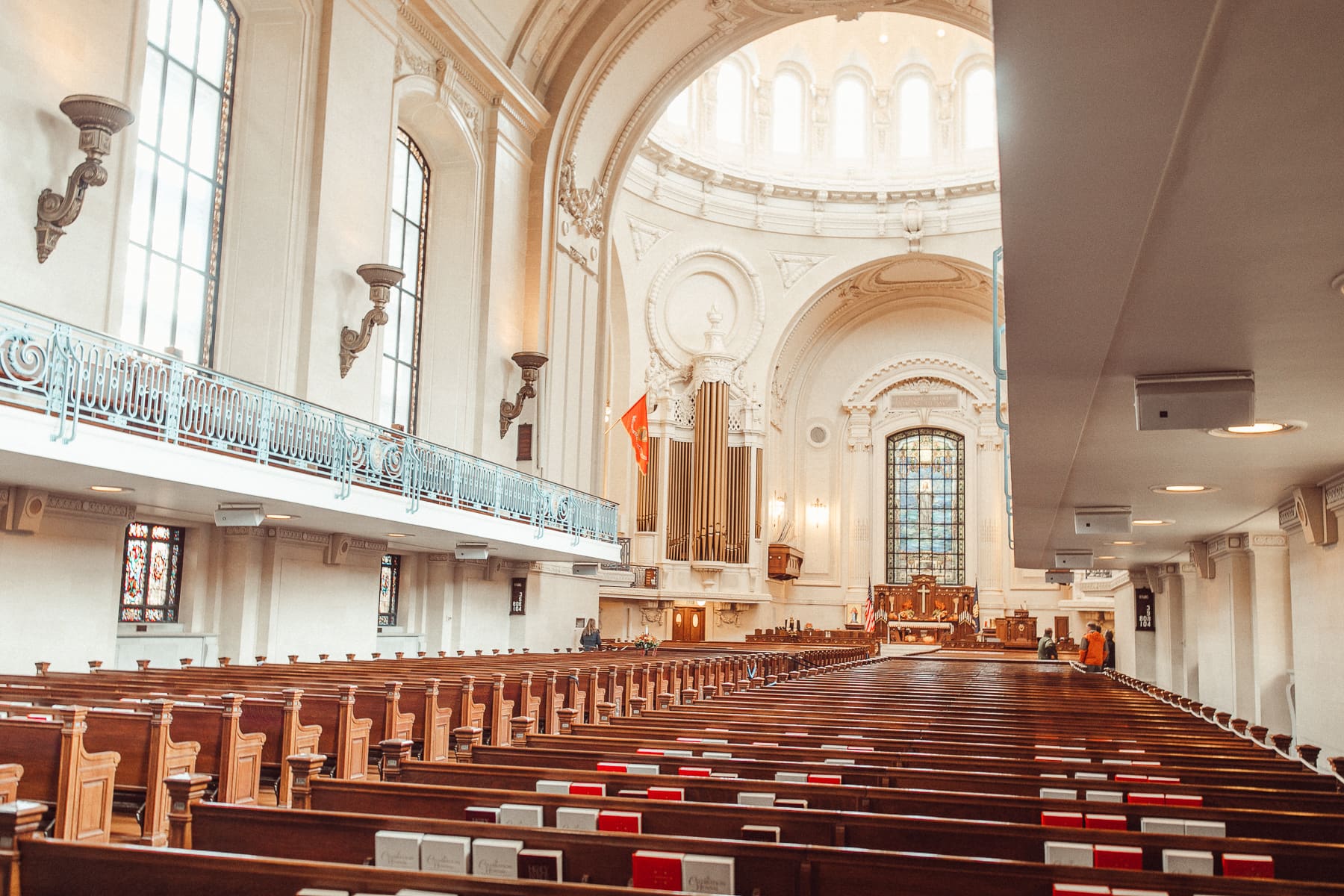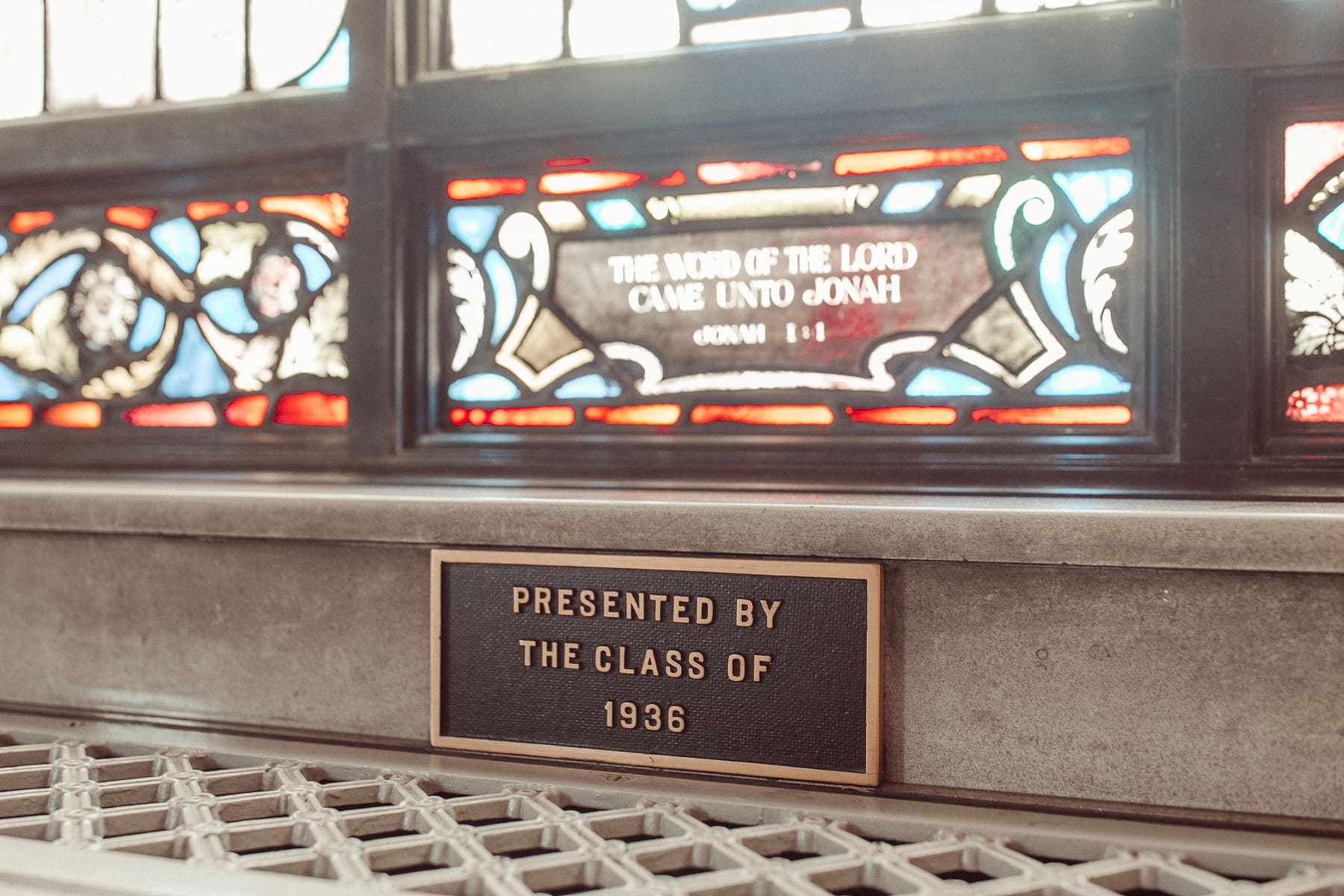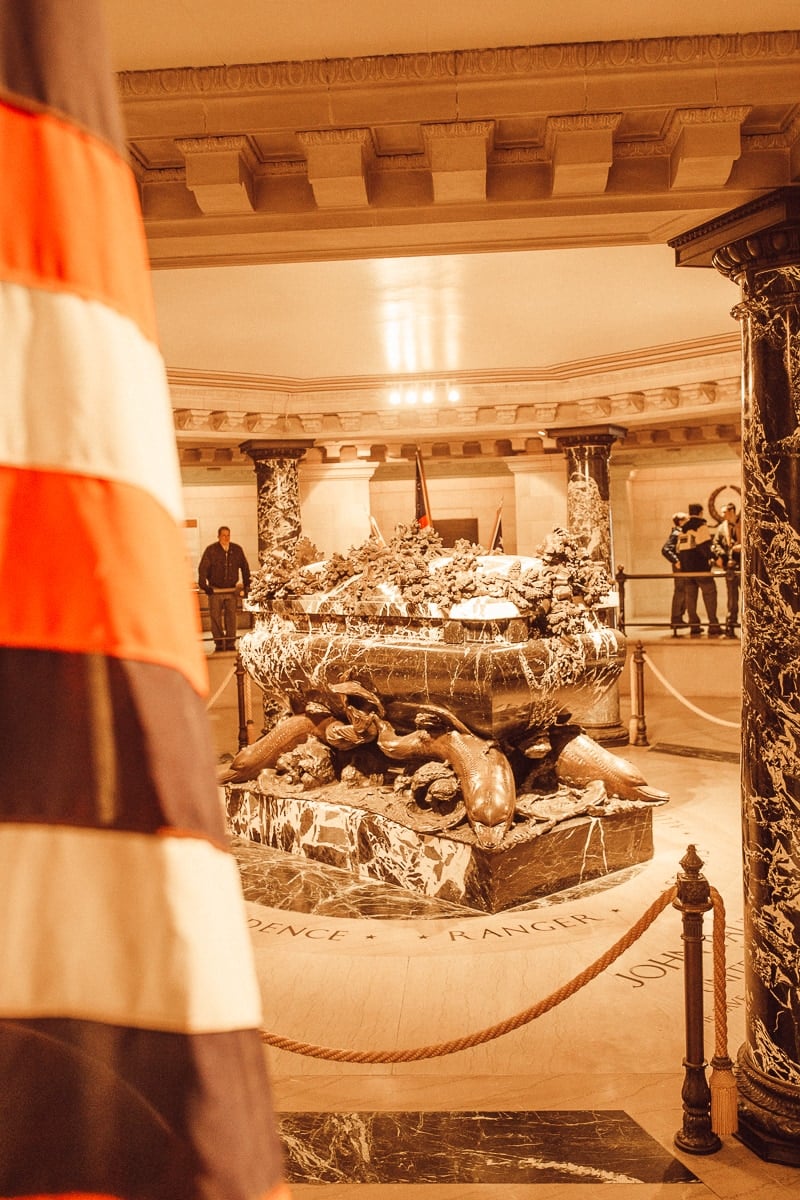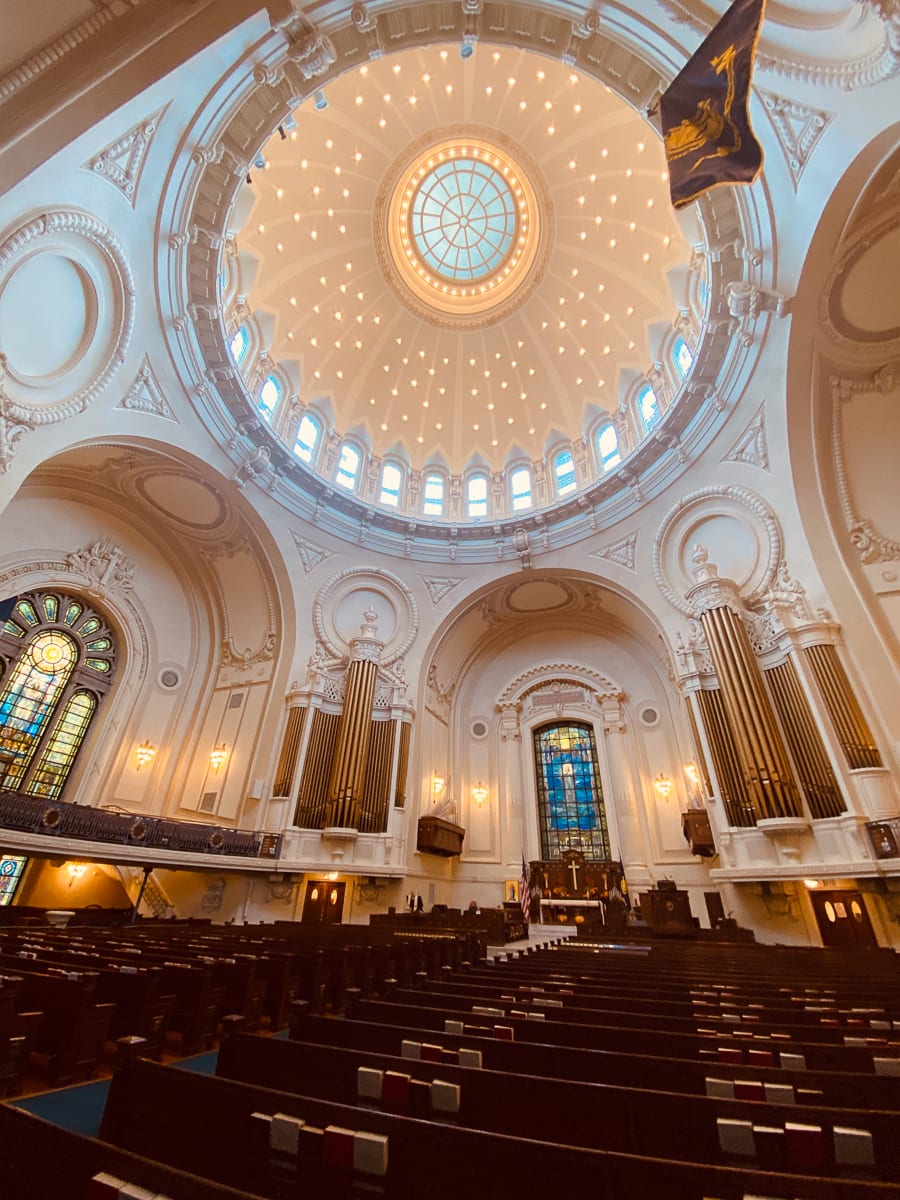 Learn About the Nation's Military History
The Naval Academy is also home to the Naval Academy Chapel which has been standing since 1908. And John Paul Jones, considered the Father of the American Navy, is interred below. It was a beautiful, sacred place, and the kids wanted to know even more about American history! We could have spent the entire day exploring the academy, especially with my curious little explorers asking questions at every turn, but we had a football game to get to!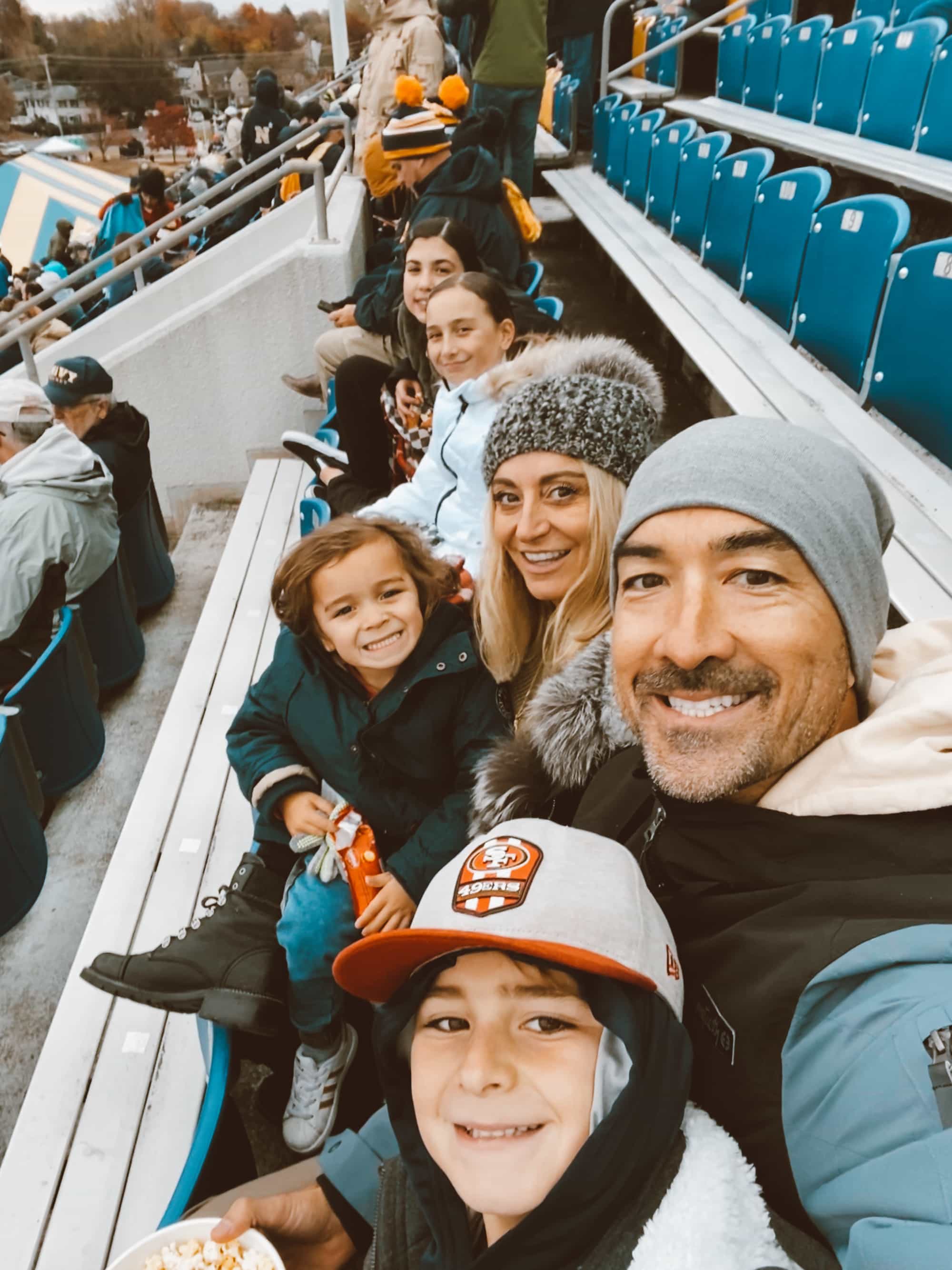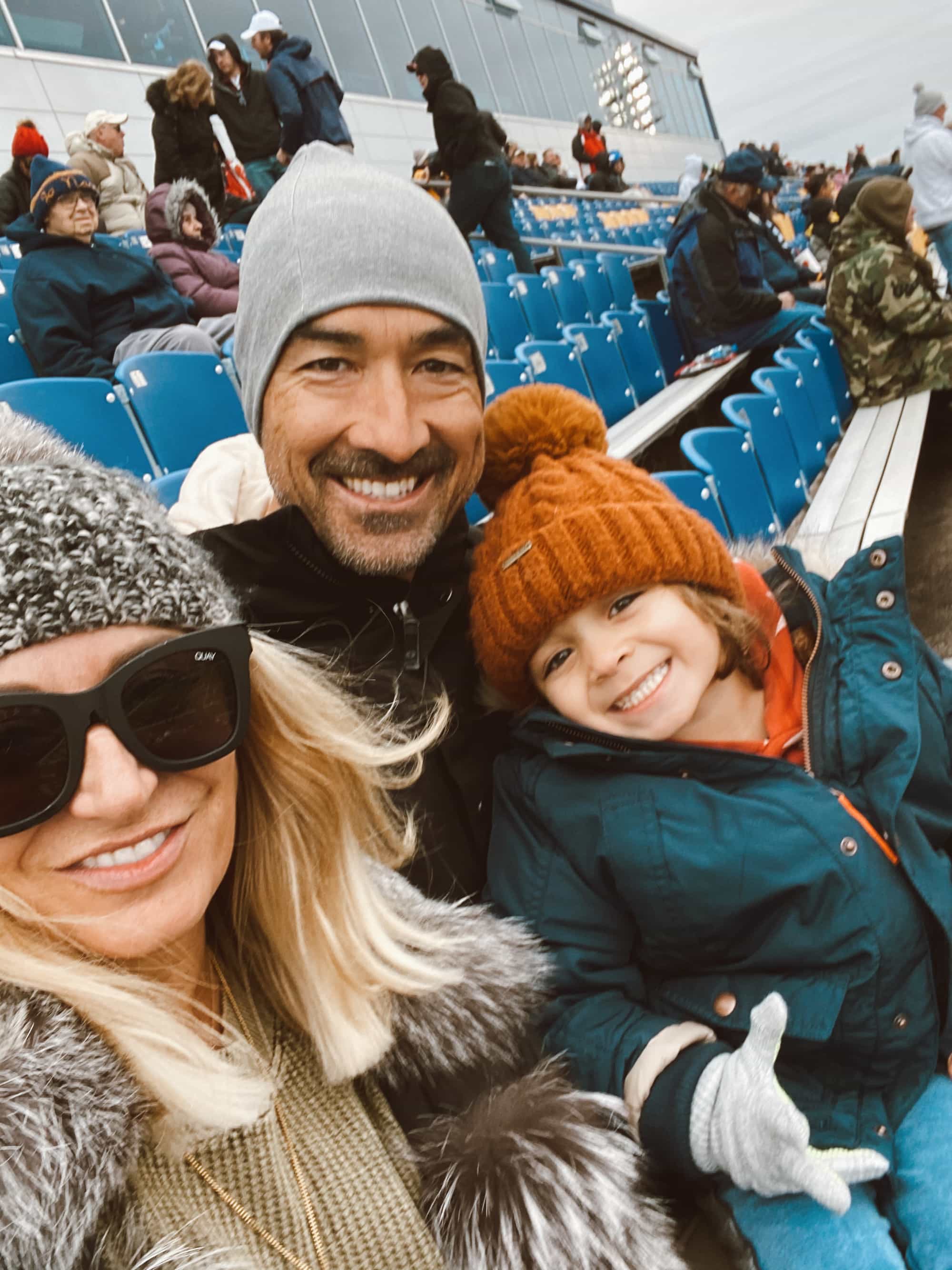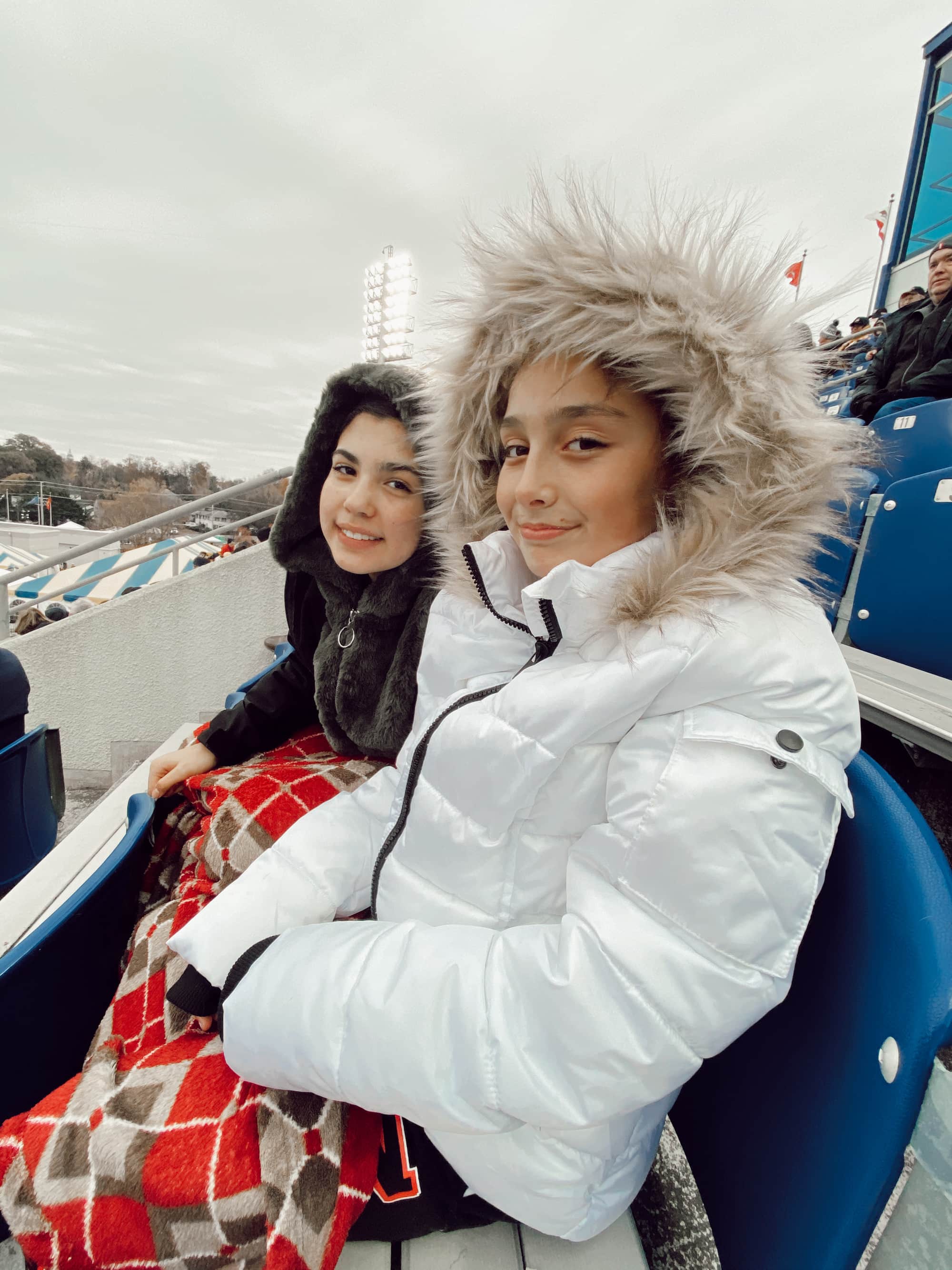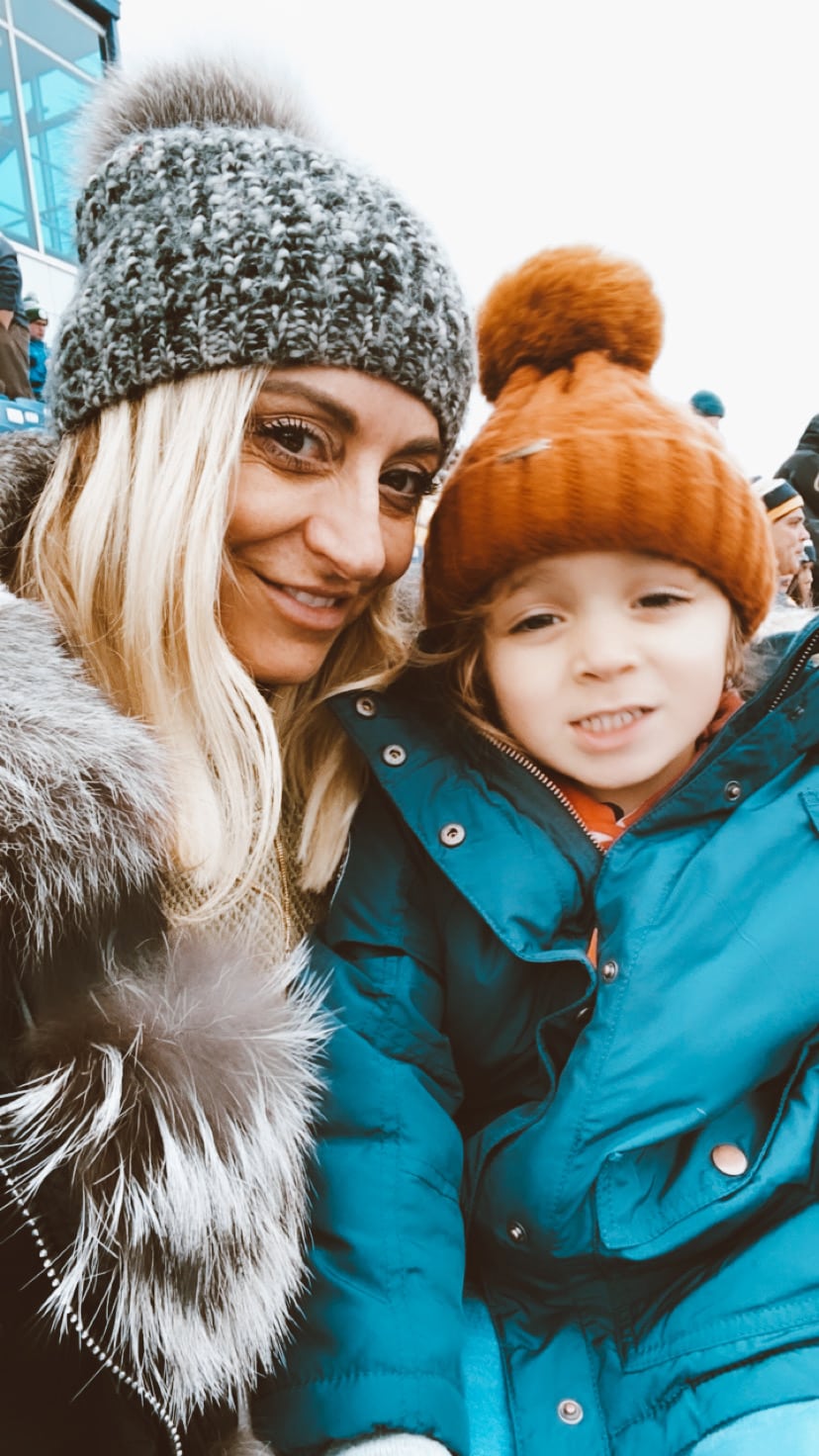 See a Football Game
We were in Annapolis for the NCAA football game—SMU Mustangs vs Navy Midshipmen. When it comes to football, Bobby and I are both huge fans, but we live in a house divided. During NFL games, Bobby roots for the 49'ers and mama is J-E-T-S all the way! But during the NCAA games, the whole family cheers for the Navy. As Bobby served in the Navy for almost seven years, going to these games means a lot to us! It was one of the first dates he ever took me on, too! And we won! Navy beat SMU 35 to 28! It was a great game!
---
The capital of Maryland was originally called "Providence" when first settled by the Puritans. Sir Francis Nicholson decided to rename the small seaport Annapolis, in honor of Princess Anne, heir to the throne.
---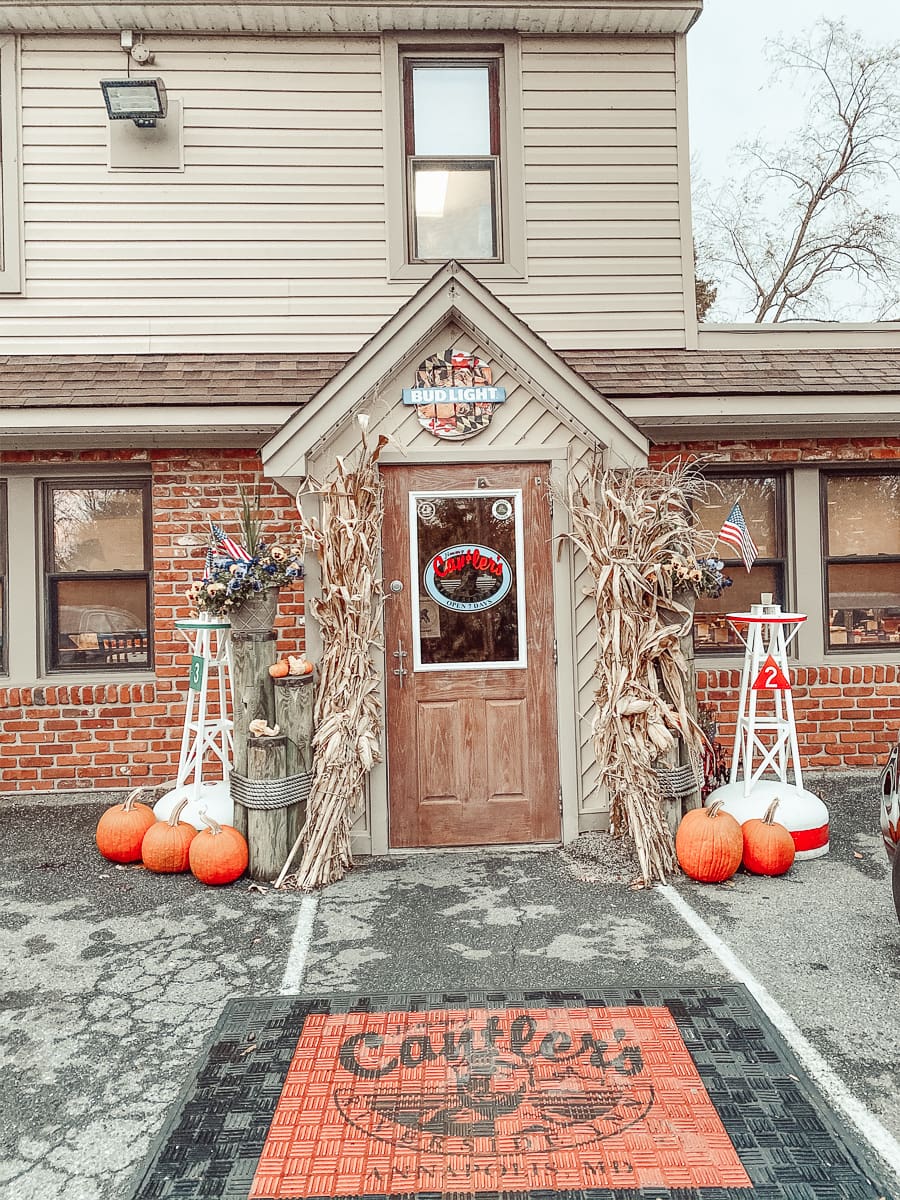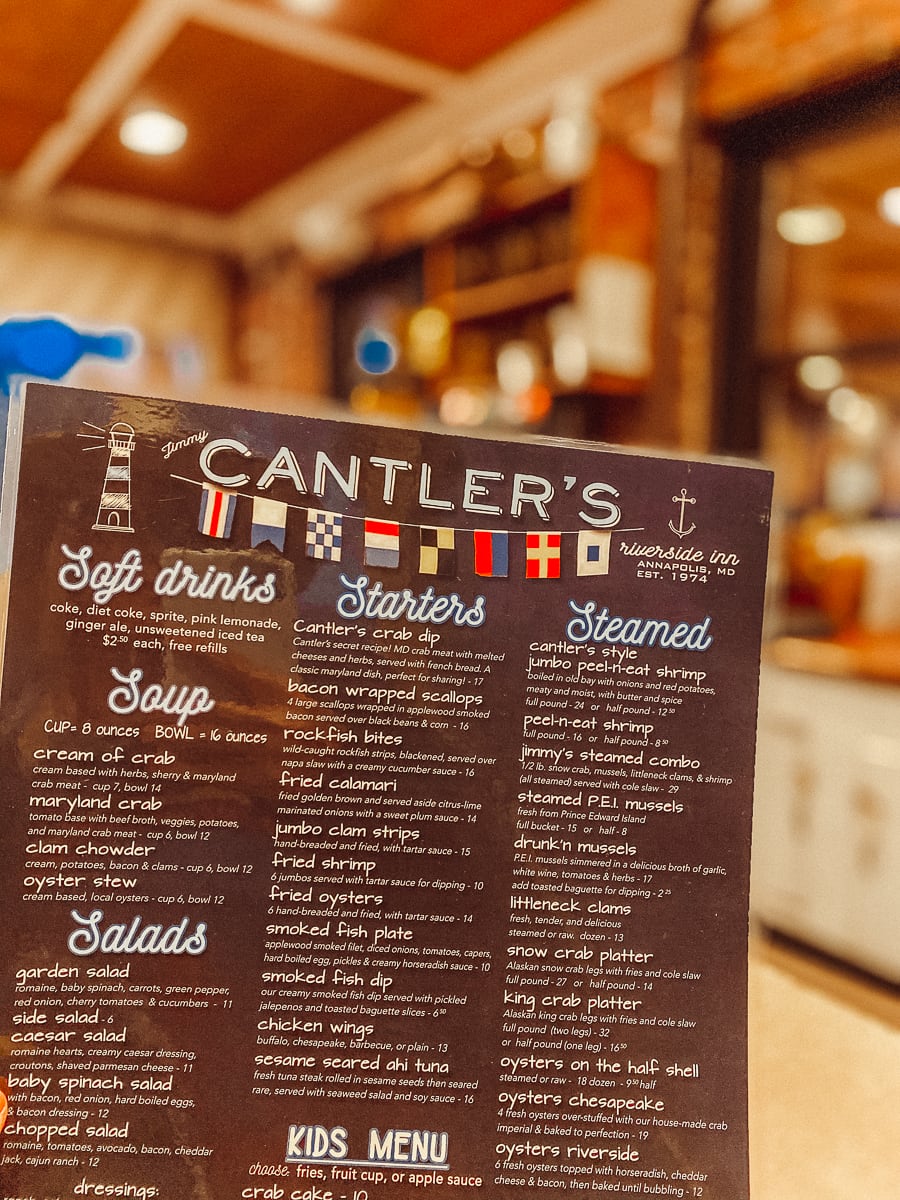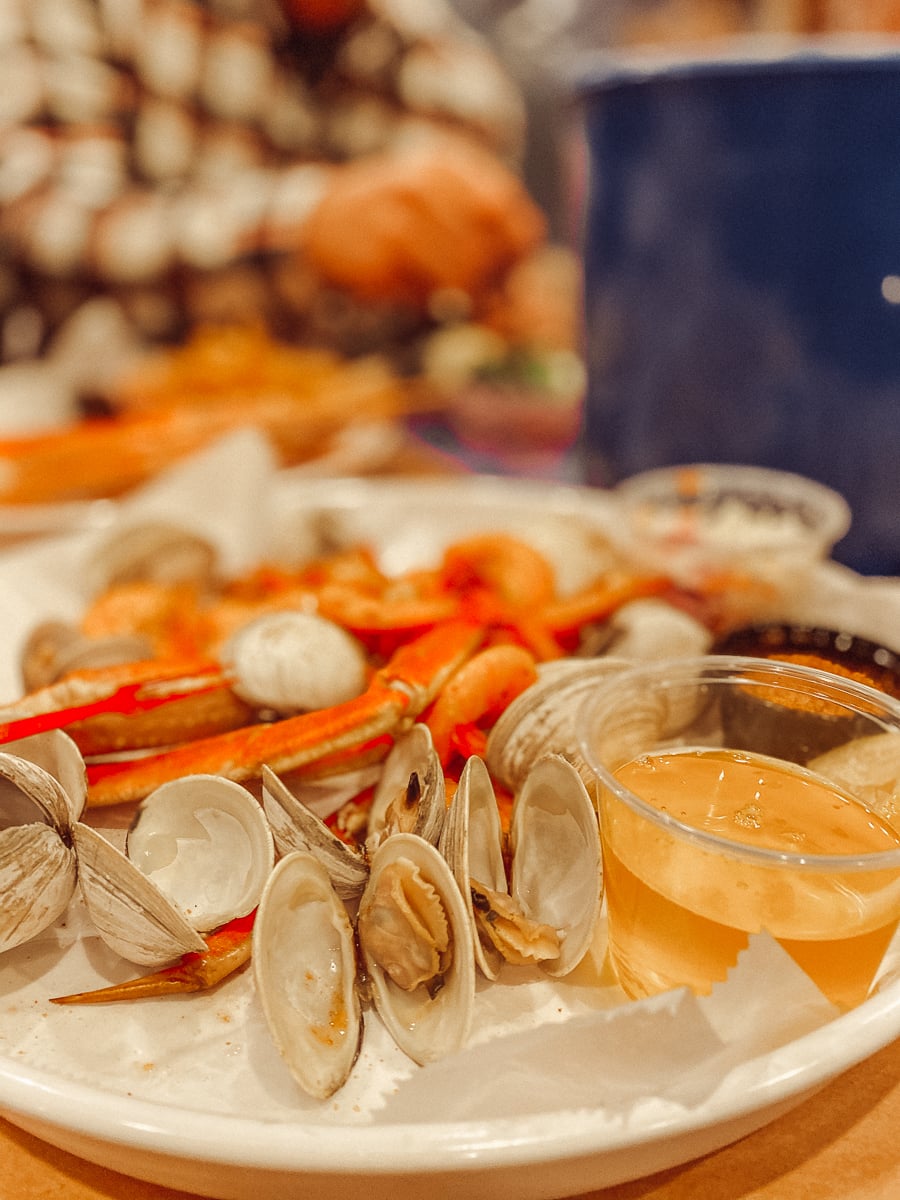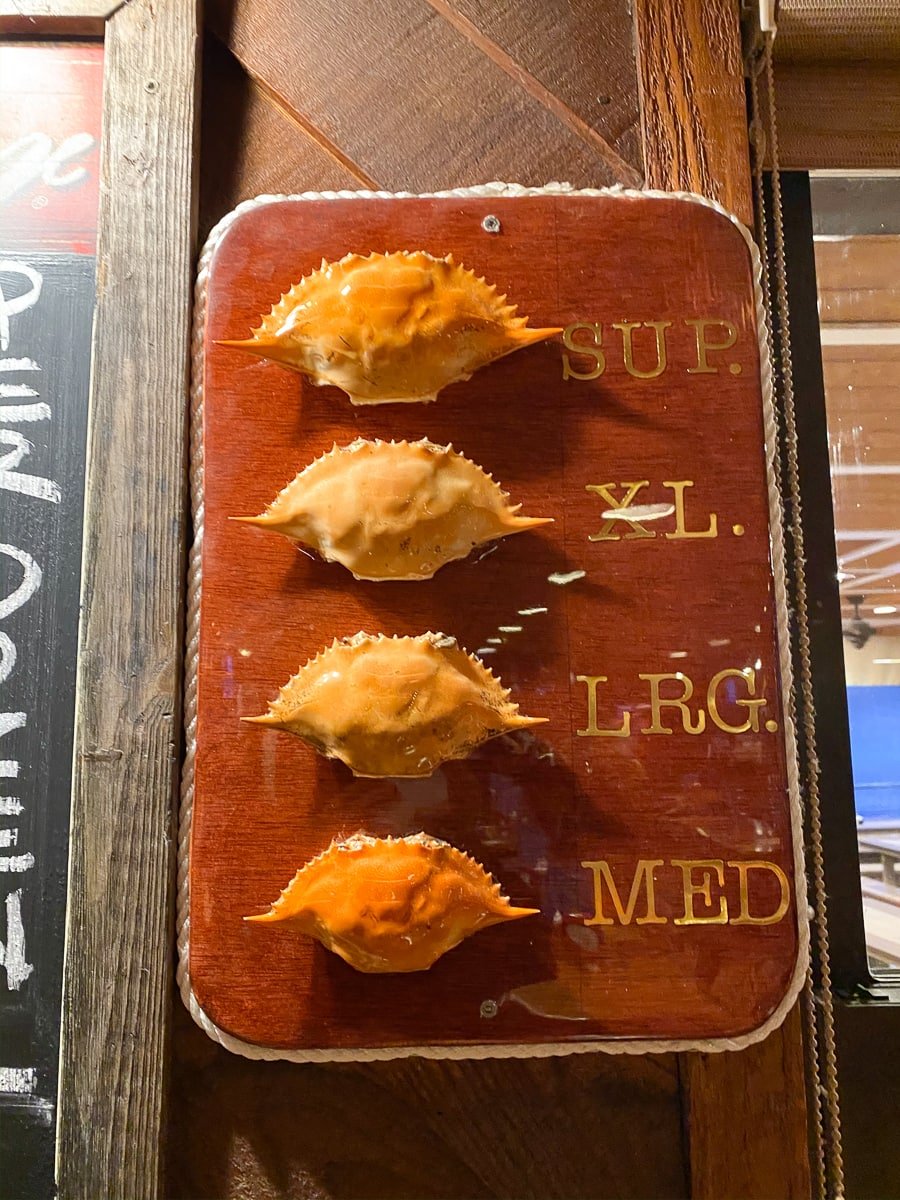 Try a Bucket of Maryland's Famous Crab
After the game, we went to grab dinner. And there was no way we'd end a trip to Maryland without eating some of the amazing seafood there. You can't have a travel guide to Annapolis without stopping at a crab house! Mussels, crabs, oysters, shrimp—if they had it, we ate it! We stopped at Cantler's, a waterfront restaurant and crab house, and ate until we were practically stuffed with seafood! Almost everything there came by the bucket or by the pound in true Maryland style! And they even had a kid's menu, with pizza, pasta and chicken tenders, just in case you have picky eaters! It was a fun way to end the weekend and a great way to get our fill after such an awesome game!
---
Annapolis is the only capital city in America east of the Mississippi River without rail transport of any sort.
---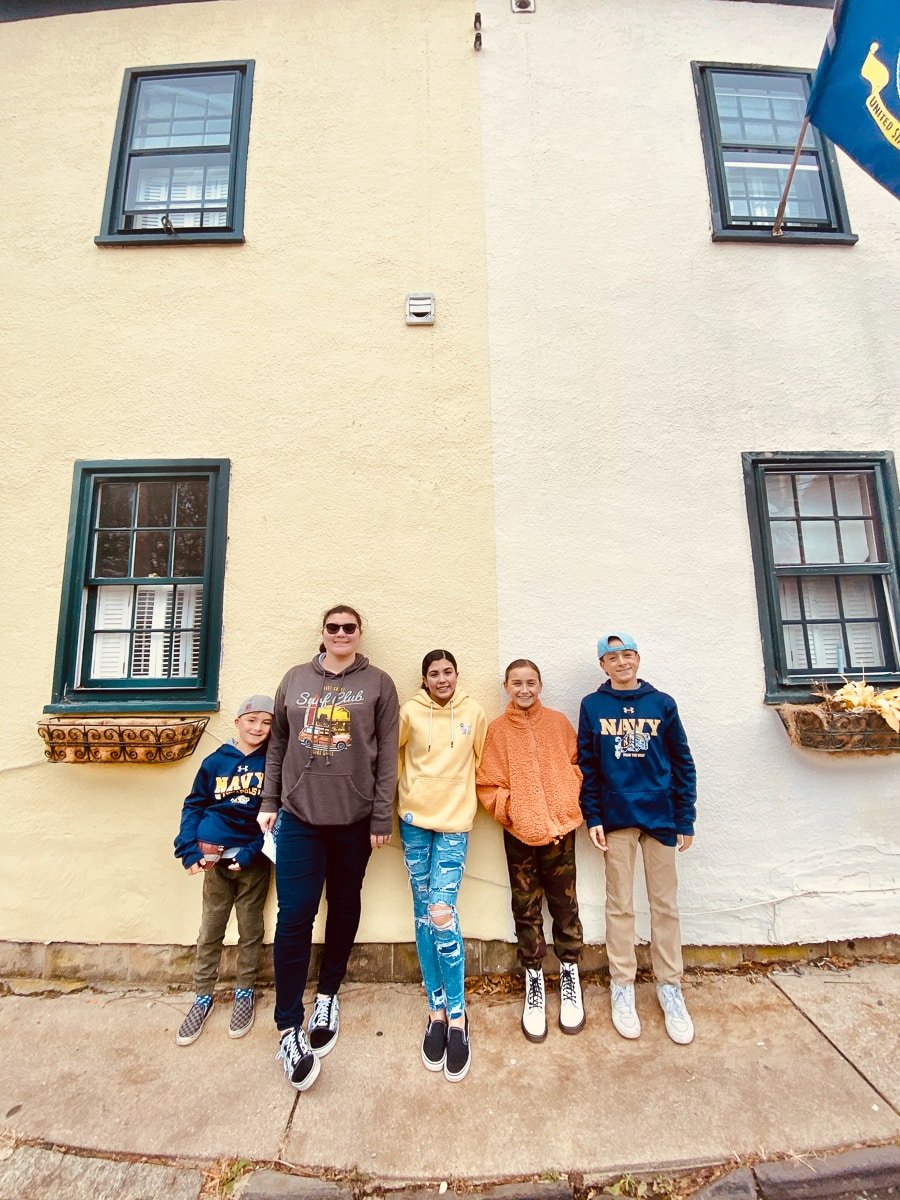 Tips for Parenting In Style...
Never boring, always awesome. Keep up to date with the latest from City Girl Gone Mom.