The Ultimate Spa Day at the Fairmont Grand Del Mar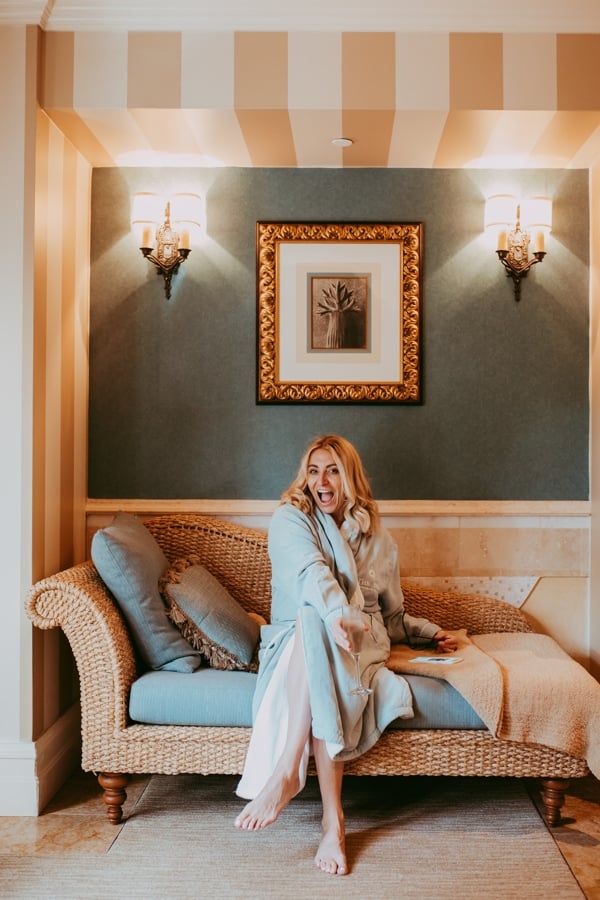 This Post Is Sponsored By the Fairmont Grand Del Mar. I was not compensated for my review but was given a complimentary day. As Always, All Opinions Are My Own. Thank You For Sponsoring CityGirlGoneMom.
The Ultimate Spa Day at the Fairmont Grand Del Mar
With all the hustle and bustle of the holiday season, sometimes a staycation is in order. Even just a day spent with friends relaxing and regrouping, to remind yourself to take a breath and live in the moment. And that's exactly what I did this month when the Fairmont Grand Del Mar invited my team and me to enjoy a spa day where we could recuperate and unwind with one another without any talk of work, kids or husbands. (Well, maybe just a little talk about the kids.) What awaited us was a day of pure bliss brought to us by the hands of our massage therapists and the chefs at Amaya.
---
The Fairmont Grand Del Mar sits on a sprawling 400 acres in a pristine coastal canyon five miles from the Pacific Ocean.
---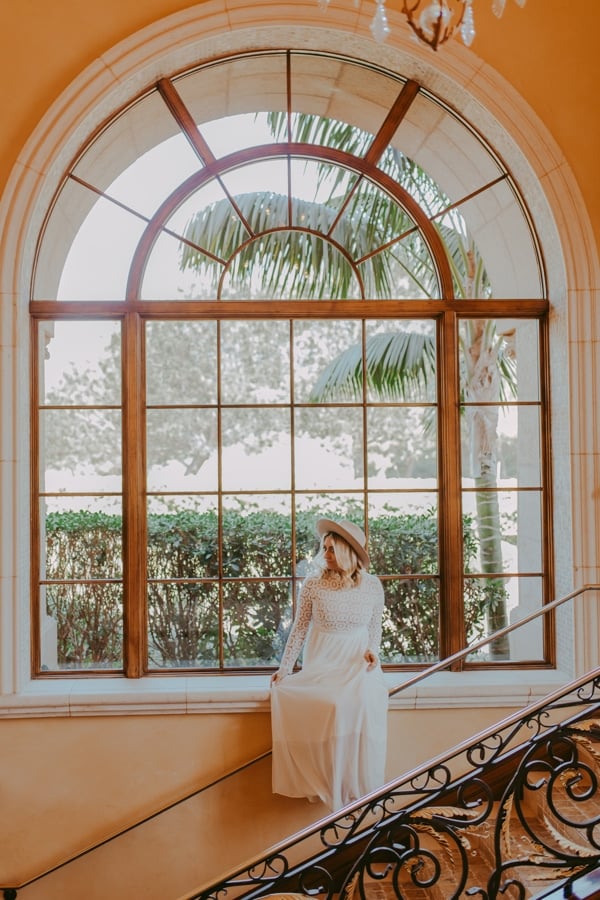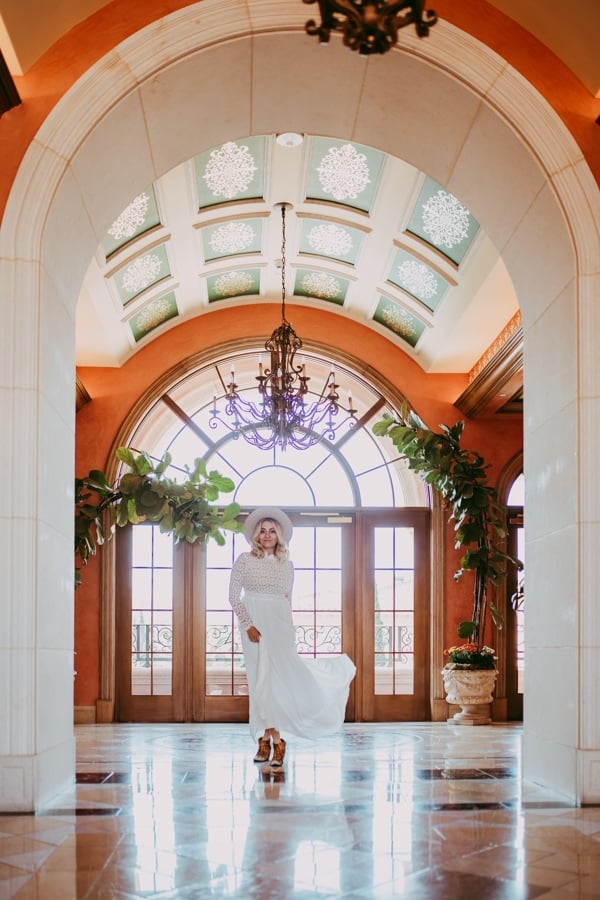 Luxury In Your Backyard
The Fairmont Grand Del Mar is known for luxury, whether you're staying for a few days with family or getting away for a romantic dinner at Addison. In San Diego, this is where you go for a private escape, and our experience here was no exception. Tucked away in the hills of Del Mar, the property feels like an old-world, Italian estate hidden away just for your private use. And arriving at the Fairmont was just the start of our day in paradise.
---
The holidays have arrived at the Fairmont Grand Del Mar! Ride on the Ferris wheel and carousel or ice skate under palm trees. Snap selfies with Santa and friends by the festive 25-foot Christmas tree. Enjoy fireside s'mores and traditional refreshments in the Moët & Chandon Champagne Garden.
---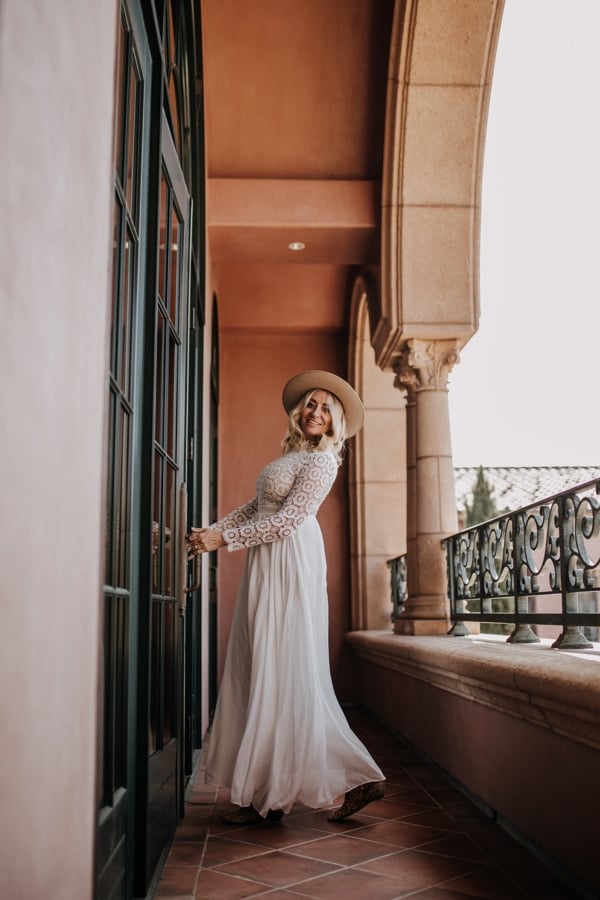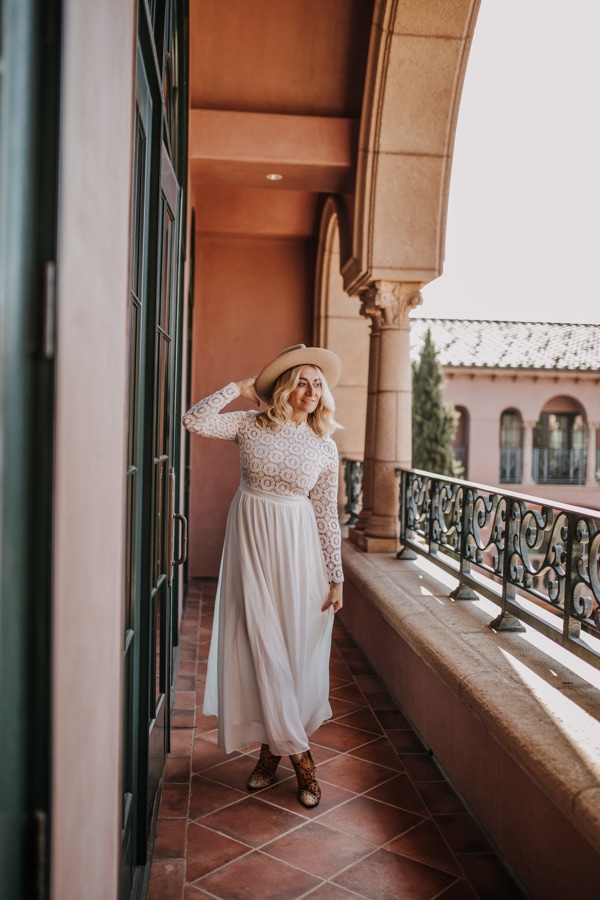 Just Spa the Day Away
When we entered the grand lobby we were immediately greeted and ushered to the spa where we were given a private tour of the palatial space and amenities. Their spa, The Center For Wellbeing at Fairmont Grand Del Mar, is one of only 60 Forbes Five-Star spas in the world and features everything from pedicures to body wraps, plus a custom organic product line that they use in their services. (Which smell absolutely amazing!) We opted for massages and facials, but with access to the spa, we also enjoyed the relaxation pool, wet and dry saunas, indoor whirlpools and a women's-only relaxation lounge with a grand fireplace.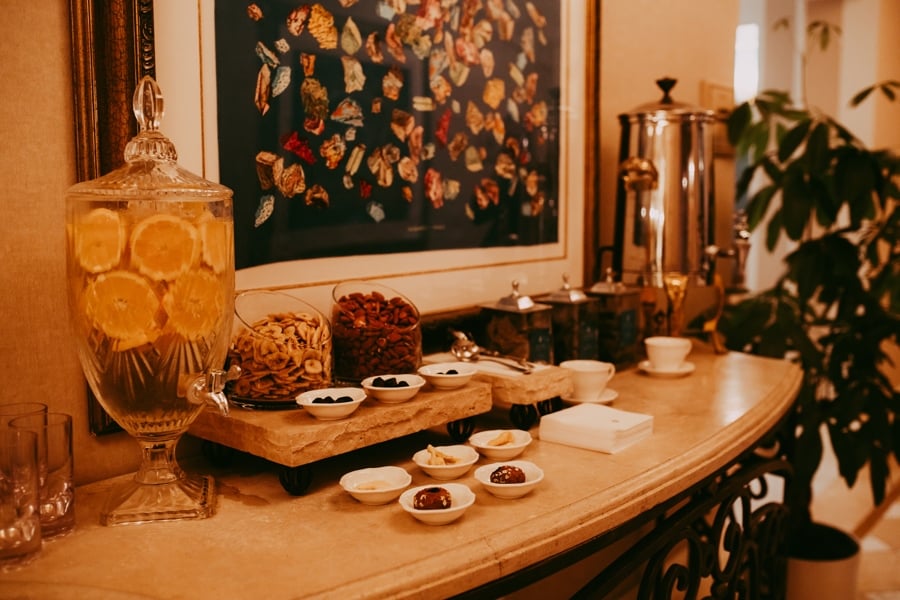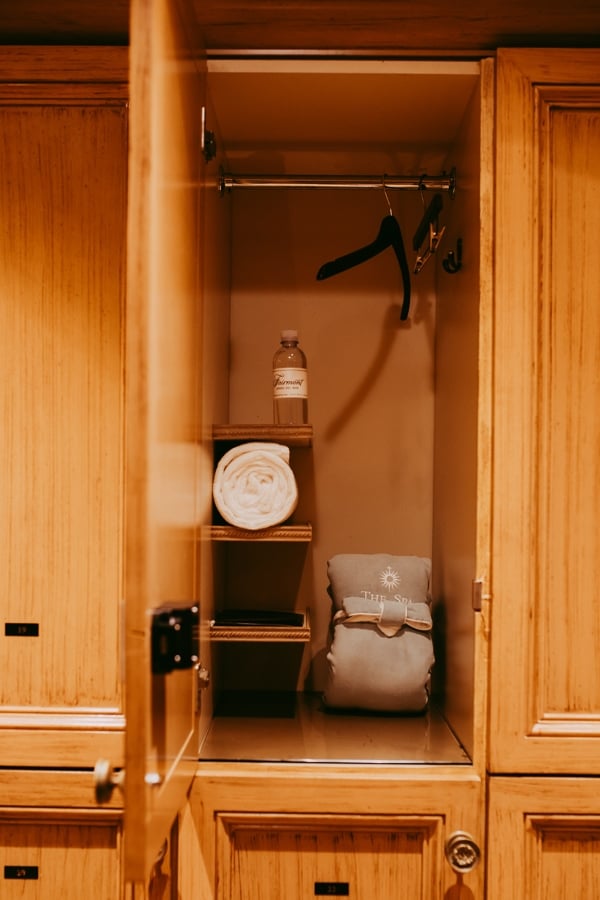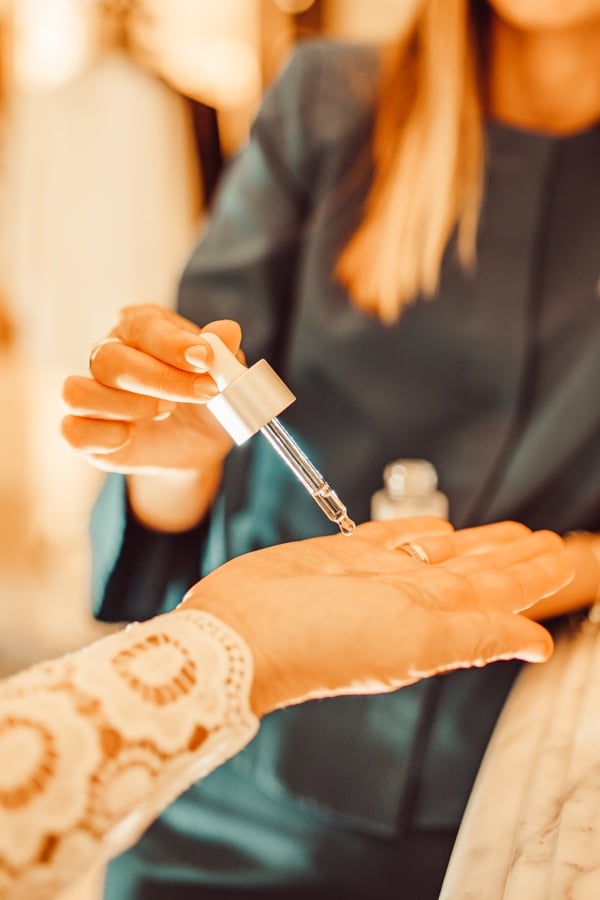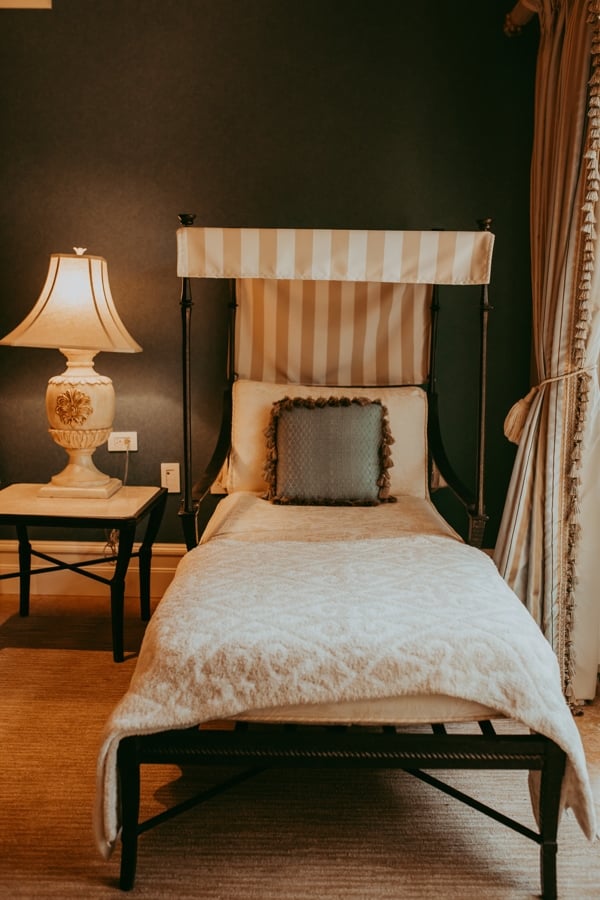 Learn to Let Go and Relax
After the tour we quickly changed, and a round of Champagne and five fluffy bathrobes later, my team and I were practically in heaven, sitting in front of the fireplace in the relaxation lounge. With a soft gold and blue palette, we just had to snap a few shots for Instagram! But the room was practically begging us to set down our phones, zone out and relax. (And I won't say no to that!) After a few moments, we all melted into our couches and lounge chairs, drink in one hand and handcrafted chocolates in the other. We just knew that the experience would be special.
---
The Grand Golf Club at Fairmont Grand Del Mar features San Diego's only Tom Fazio-designed course.
---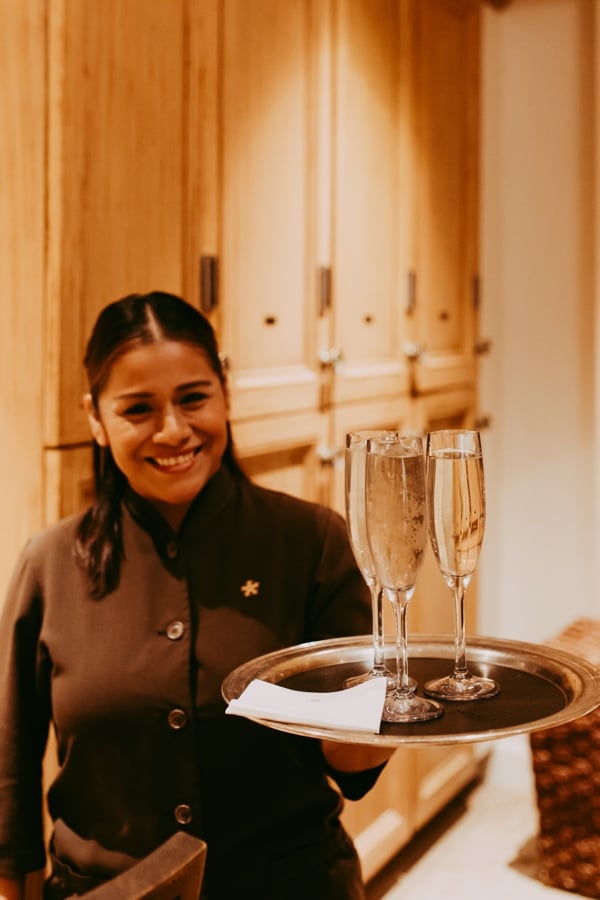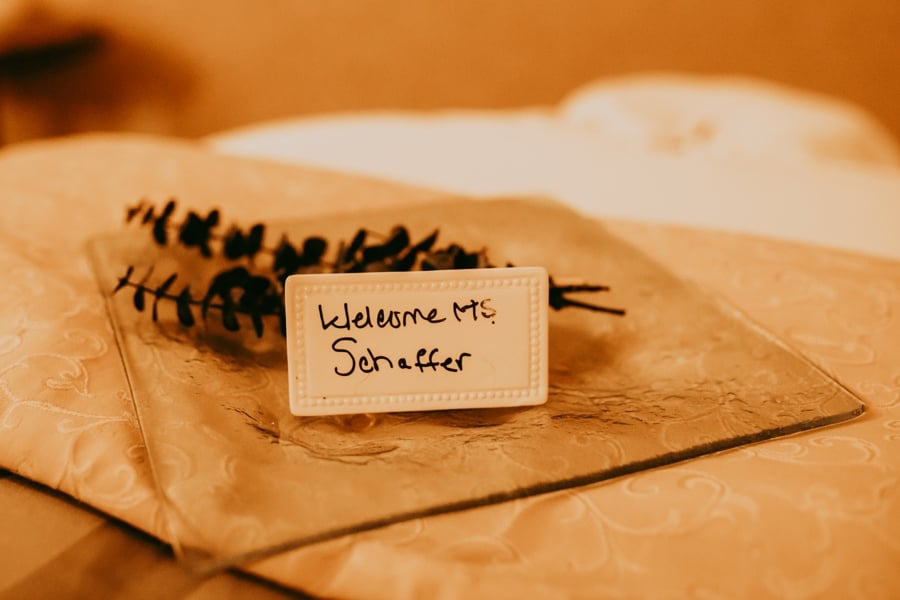 Massage Your Troubles Away
I'll admit I've had a few massages in my life, so when it comes to spa days, I usually know what to expect. But wow. I didn't imagine I would walk away from my massage feeling like I had died and gone to heaven. Every sore spot was gone, all my stress completely disappeared. I wanted to tuck my massage therapist into my fluffy robe pocket and take her home! My brain did not work for a good 30 minutes after my treatment. I was a puddle of happy mush still floating off in La La Land. Sitting by the fireplace in the lounge after my treatment made me immediately want to move in. From now on, if anyone asks, I live at the spa at the Fairmont Grand Del Mar.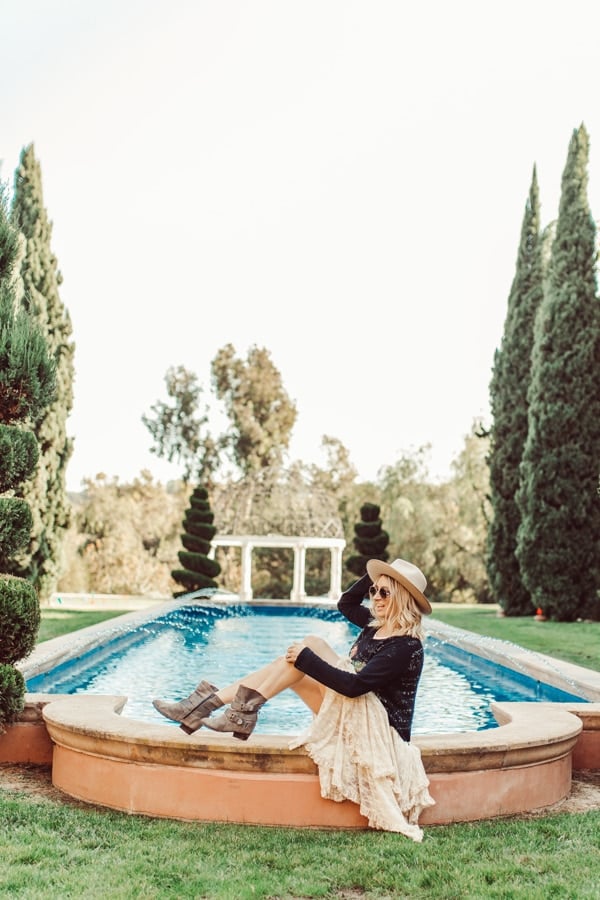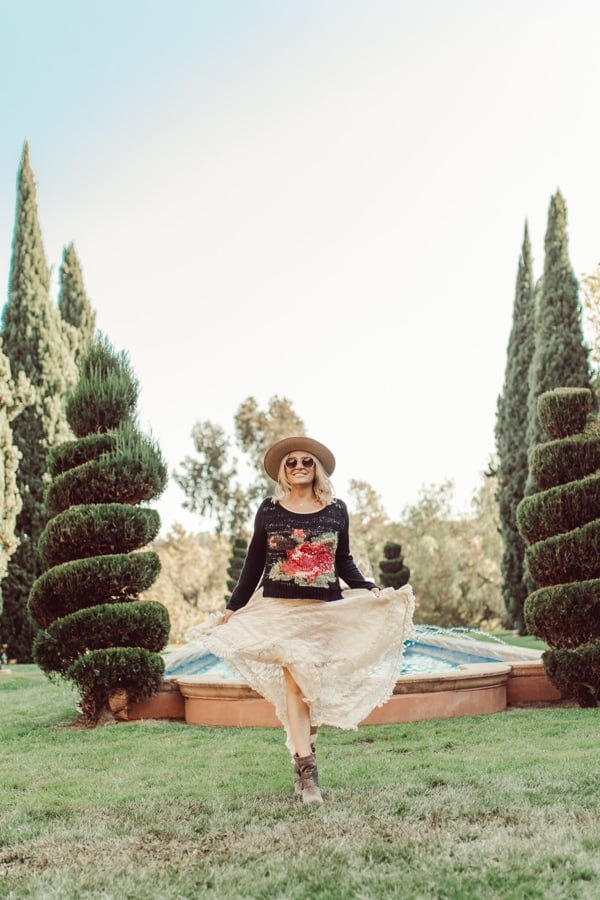 Just A Quick Trip to Italy
After our services, the girls had to practically carry me to lunch over at Amaya. If you're planning a daytime brunch or lunch, request to sit on their outdoor terrace. The view alone is worth it. The Fairmont's Mediterranean-style restaurant offers amazing views of the golf course surrounded by Italian-inspired architecture. It made me feel like I was in the middle of Tuscany. (And I was only 20 minutes from home!) The Italian girl in me immediately came out and the waiter and I even chatted a bit in Italian!
---
The Fairmont Grand Del Mar's Addison is San Diego's first and only Michelin-starred restaurant.
---

Add the Lobster
Now in the mood for some Italian meats and cheeses, we immediately ordered the Butchers Block, a charcuterie board with added fresh raw honey (still in the honeycomb!) and pickled lotus root. And if you're in the mood for lobster, just ask! We were feeling their salads but opted for lobster toppings in addition to their menu-optional shrimp or salmon. It was like our own customized menu! They go above and beyond to make sure that every guest feels like they've had a specialized experience just for them. And that's exactly what if felt like as we tried the beet and lobster salad, the Ahi tuna BLT and the curried salmon.
---
Fairmont Grand Del Mar was voted the number one Luxury Hotel in California by TripAdvisor travelers.
---

Don't Forget the Drinks
Everything was so delicious we wanted to order seconds, but we had to leave room for drinks! (What's a girl's brunch without cocktails?!) They have everything from a full wine selection to brunch favorites like bellinis, mimosas and the "Del Mar" Mary. They also have a full menu of amazing-sounding cocktails! But will a full bar stocked with only the finest, they can make whatever you're in the mood for. And to counteract the effects of your midday, post-brunch drinking, they have a selection of health-focused pressed juices, like an immunity boost or anti-aging smoothie. A perfect way to end a decadent afternoon of fun and relaxation.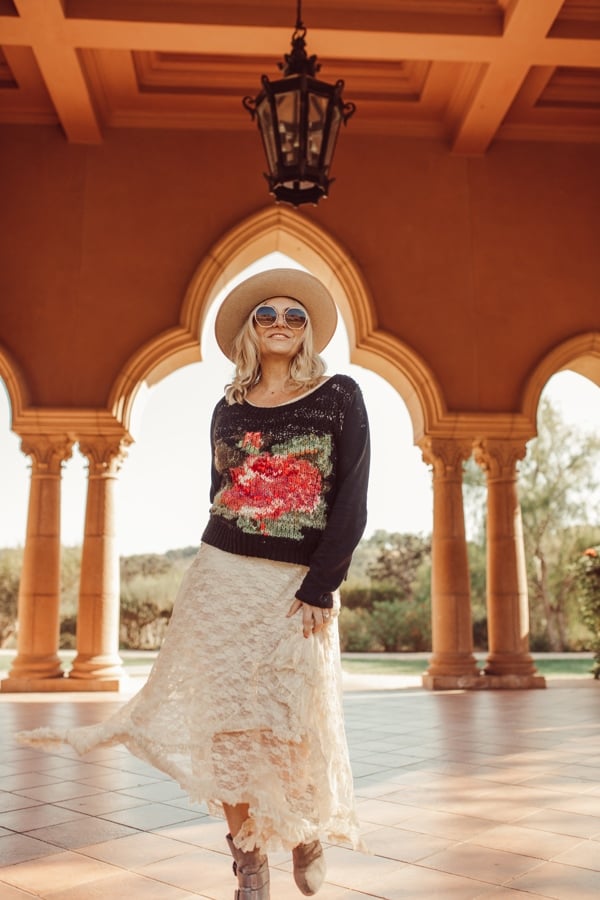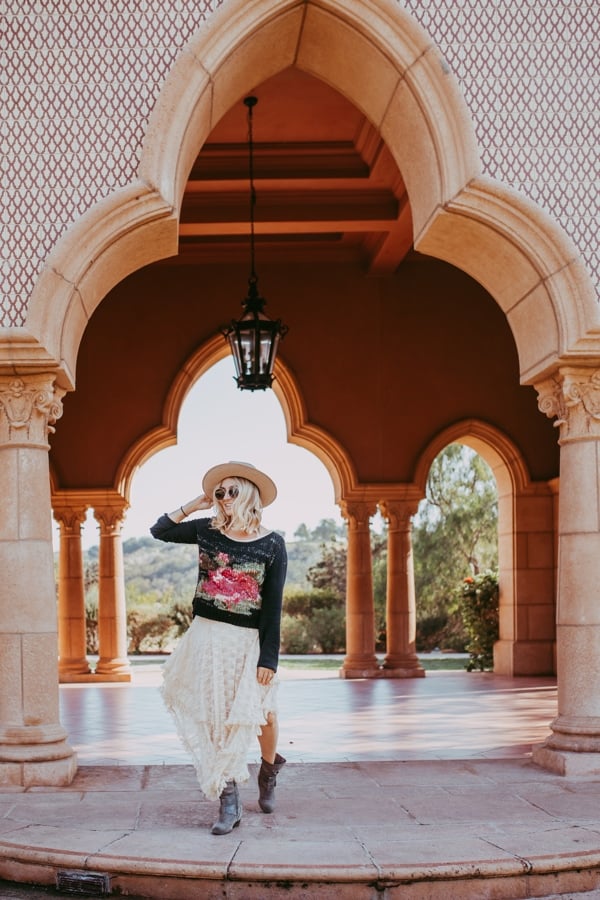 Tips for Parenting In Style...
Never boring, always awesome. Keep up to date with the latest from City Girl Gone Mom.