Fashion Favorites: Boho Midi-Length Dresses For Fall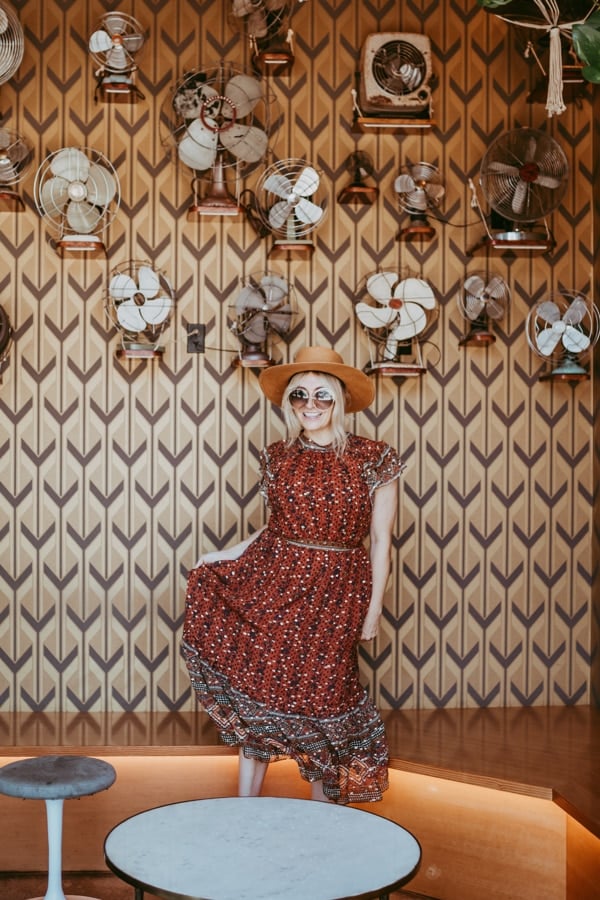 Fashion Favorites: Boho Midi-Length Dresses For Fall
Fall is one of my favorite times of the year and it's not just the pumpkin spice lattes. (Okay, it's partially the pumpkin spice lattes!) But this time of year means I get to bring out all of my fall decor, make fun, seasonal drink recipes and dress in my favorite midi dresses in warm fall shades and jewel tones. And because the weather here isn't too frightful, I can get away with a light sweater on most days or just popping on a hat to keep me warm and add some dimension to my outfit. Plus, with Ulla Johnson's dresses, it's easy to layer on just a couple accessories to make a full ensemble.
This season, try a few printed dresses in warm, fall colors like browns, burnt orange and tan, or opt for some dreamy jewel tones. Don't forget a few fun accessories—I always add a hat (especially when the weather is a bit cooler), some eye-catching shades and some comfortable shoes that let me spend the day running around with my youngest. For printed dresses, add solid accessories and shoes to keep prints from clashing, but with solid colors, you can go crazy. It's fall. No one will think twice about a few added layers to your outfit.
---
"Fashion is like eating, you shouldn't stick to the same menu." —Kenzo Takada
---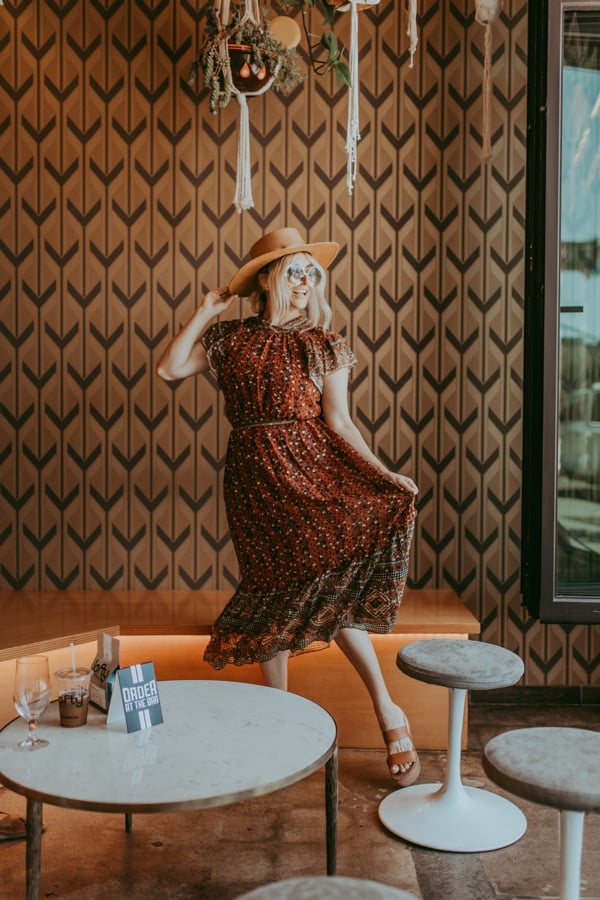 Dress | Hat | Sunglasses | Shoes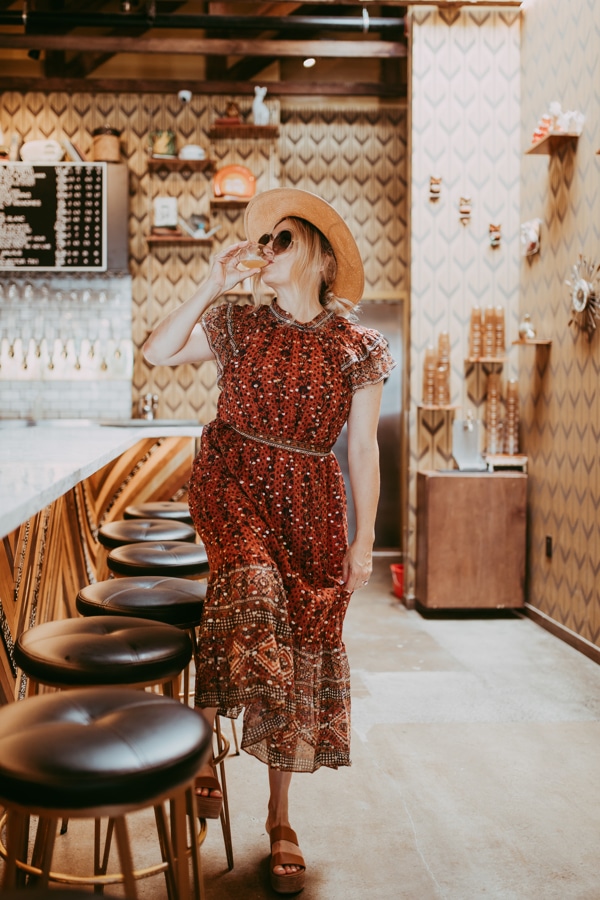 Dress | Hat | Sunglasses | Shoes
---
"Style is the only thing you can't buy. It's not in a shopping bag, a label, or a price tag. It's something reflected from our soul to the outside world—an emotion."—Alber Elbaz
---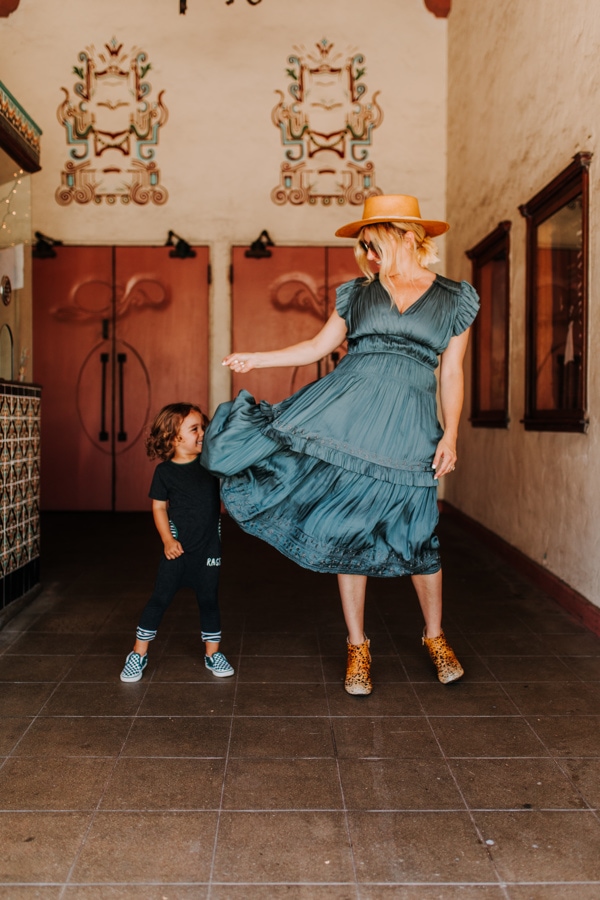 Dress | Hat | Sunglasses | Shoes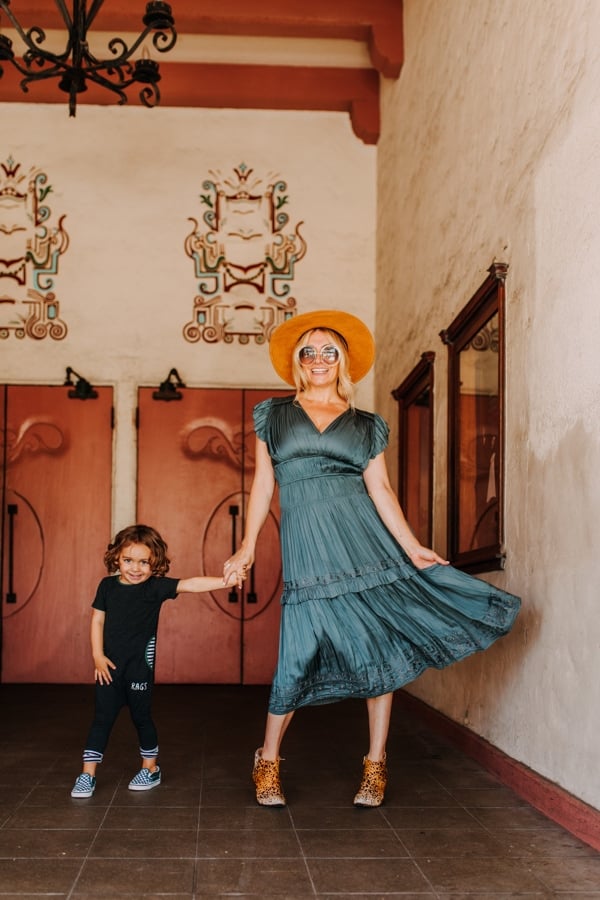 Dress | Hat | Sunglasses | Shoes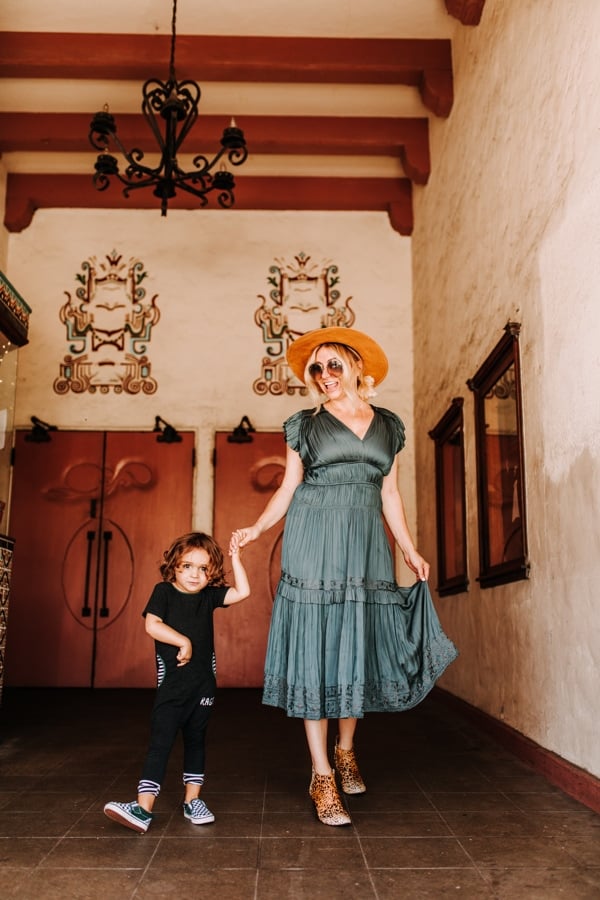 Dress | Hat | Sunglasses | Shoes

Tips for Parenting In Style...
Never boring, always awesome. Keep up to date with the latest from City Girl Gone Mom.