This Post Is In Sponsorship With Monica Rich Kosann! Thank You For Sponsoring CityGirlGoneMom! As Always, All Opinions Are my Own!
As a working mom of four kids, I am always about empowering and supporting other mothers. I know how hard it can be! A nurse, chauffeur, teacher, chef, maid—the list goes on and on. On top of that, I still have two businesses and a house to run! And over the last year, it absolutely felt like I was drowning. It was such a hard year trying to hold everything together and still be the best mom I could be. I wasn't sure if I could do it! But then I remembered that I had the power all along!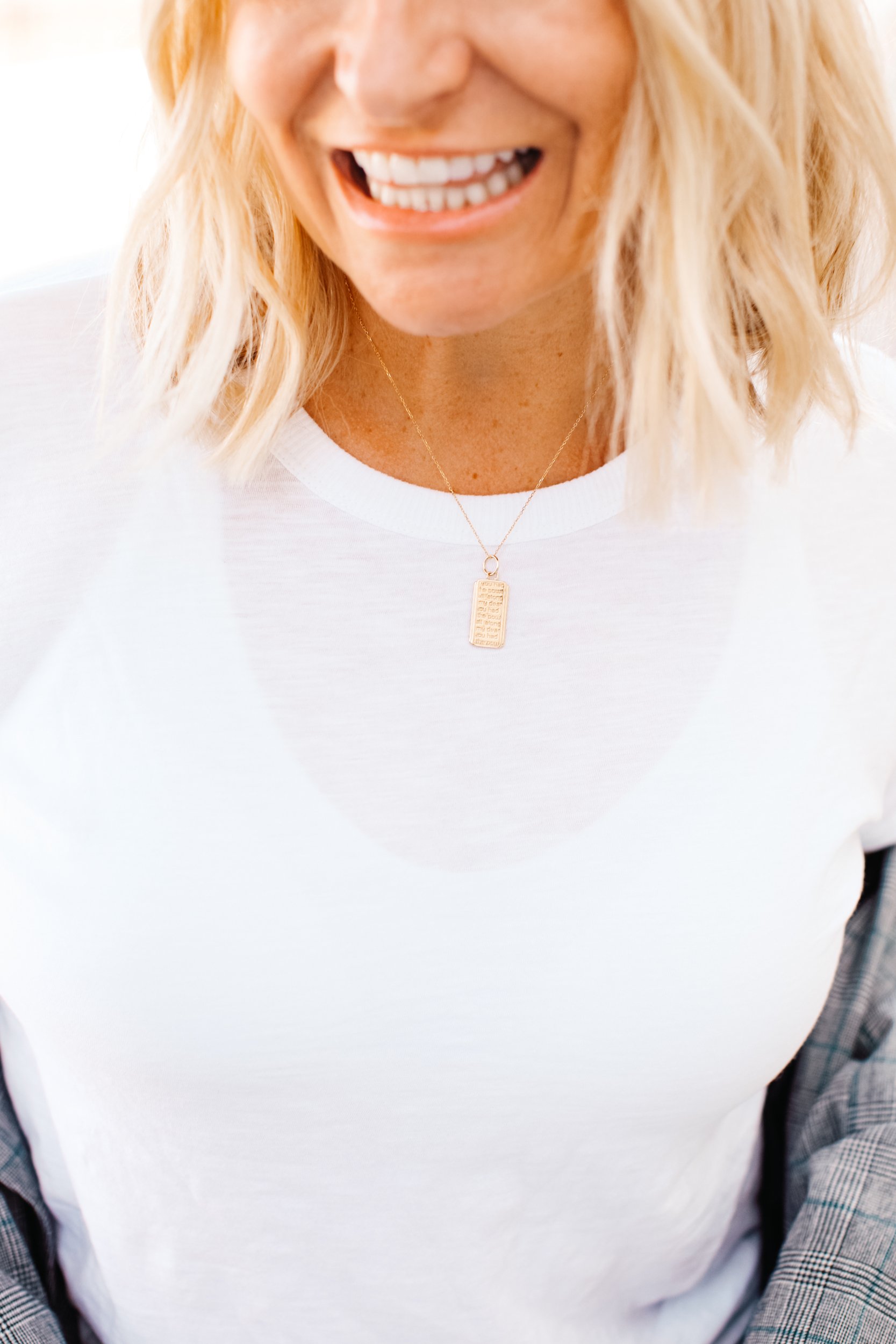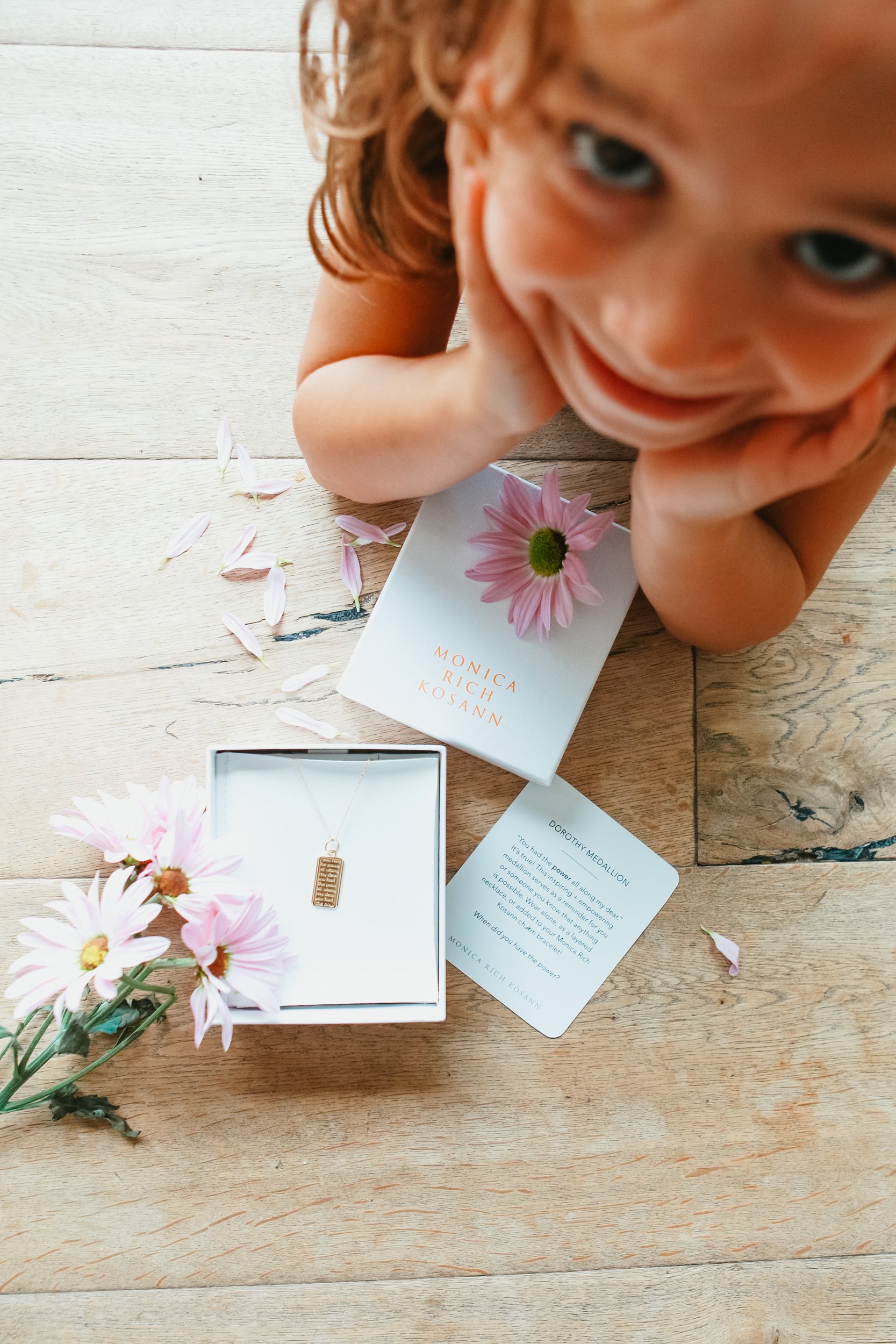 Add to Your Collection
One of my favorite jewelry brands, Monica Rich Kosann has made a beautiful pendant necklace that reminds everyone how strong they are! With the phrase "You had the power all along, my dear," the Dorothy Medallion is one of my favorite new pieces and the perfect reminder when I'm struggling, even during the hardest days!
It's a wonderful mantra—I can be a mom of four, have a business, stand up for everything I believe in, and raise my kids in a loving, accepting home. The pendant is an inspiring and empowering reminder for you, a friend, or a family member that anything is possible. And since it's available in an 18k gold necklace and a sterling silver pendant, it's is perfect for layering with any other pieces in your collection. I can't wait to wear it with my other Monica Rich Kosann lockets!

Have you listened to my podcast? Check out The Mom Confidential!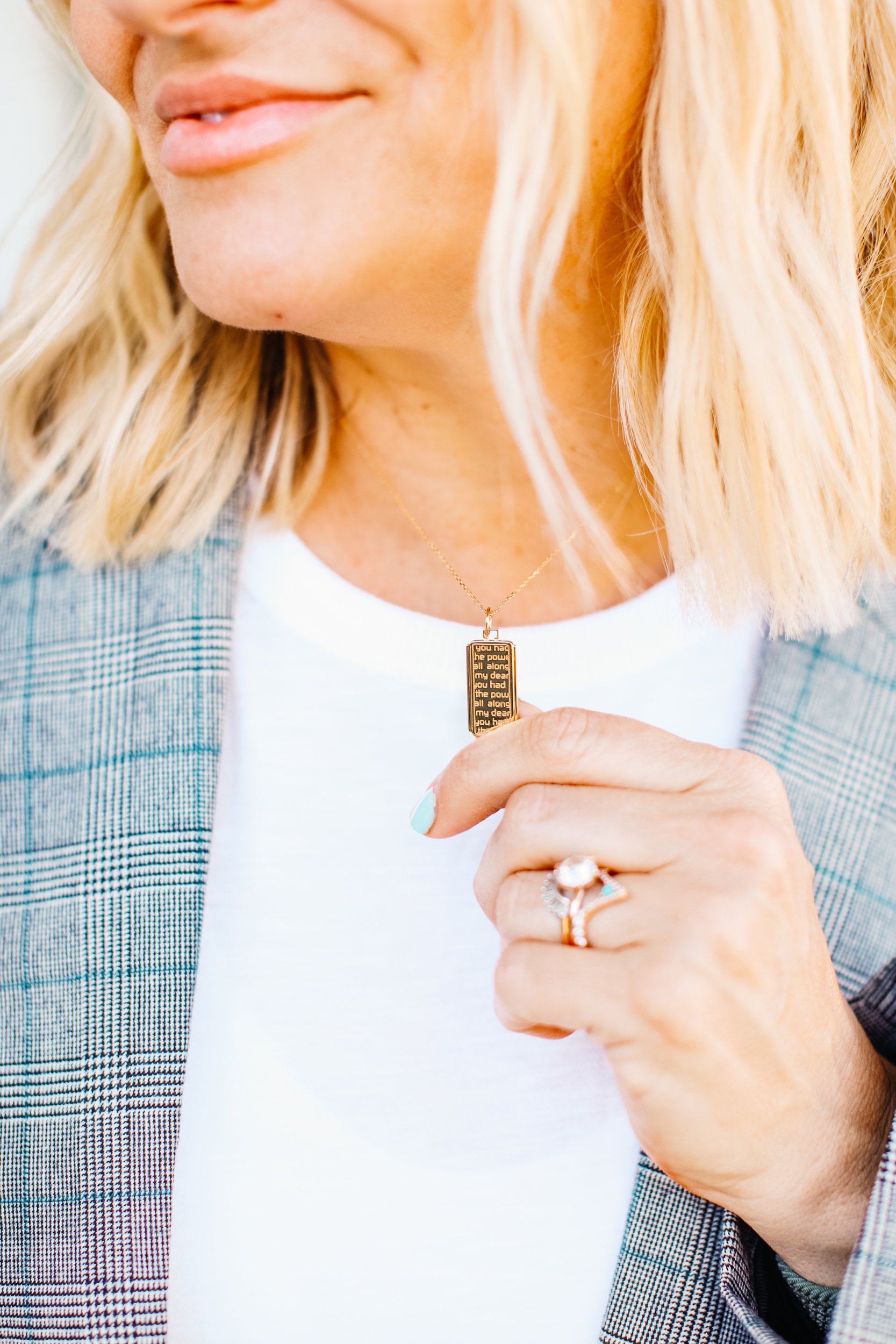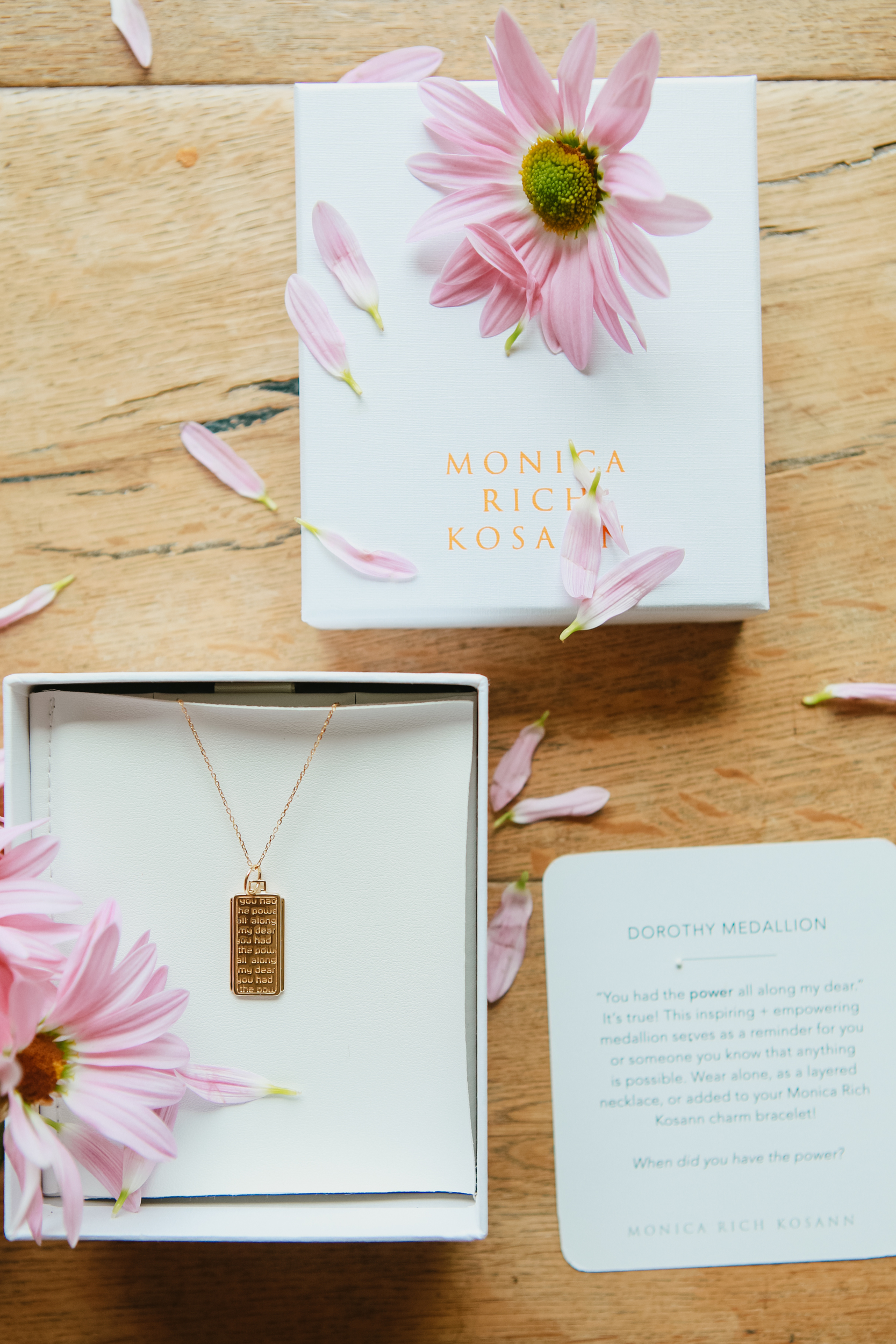 Remember You Have the Power
This special Dorothy Medallion necklace also reminds me of my beautiful grandmother. Not only did she give me unconditional love but she was the one who always believed in me to pursue my dreams. I remember her telling me every single day that I had the power to be anything I wanted to be!
I've taken her words of advice and have put them into action! I'm proud to be standing up for so many things, whether it kids and gender norms or bringing awareness to the opioid epidemic, I continue to be empowered by my grandmother's encouragement!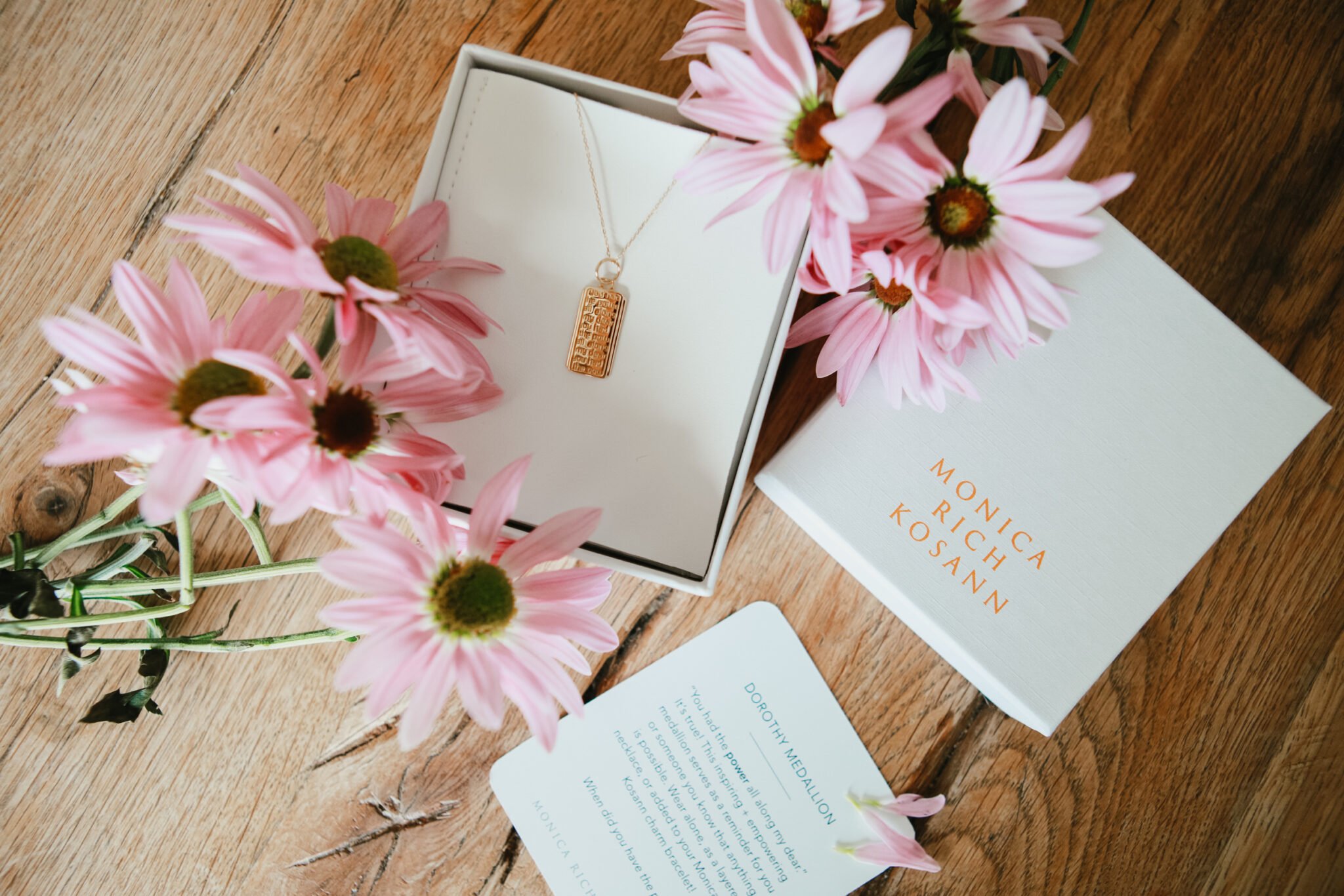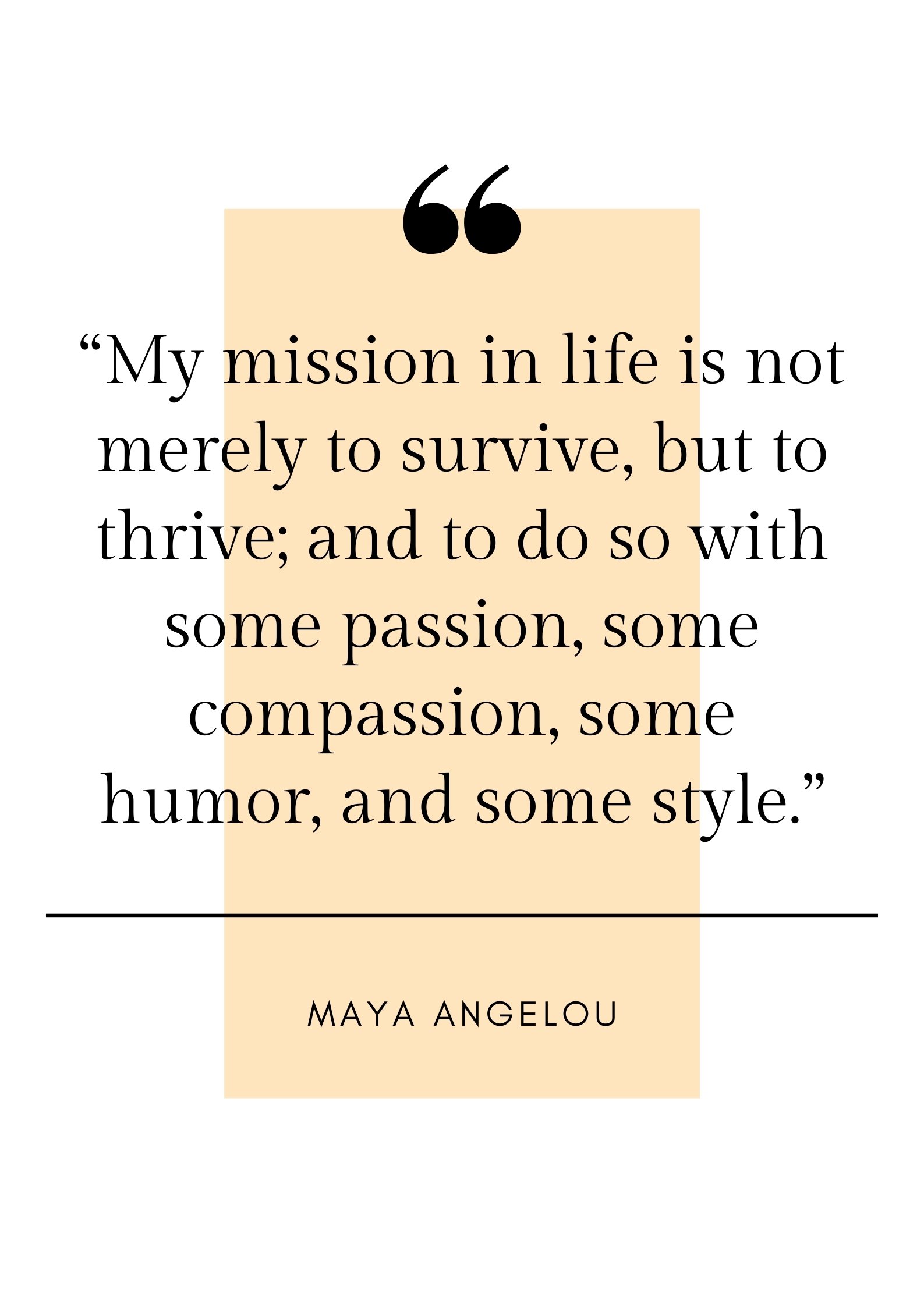 Win Your Own Necklace!
I'm excited to partner up with Monica Rich Kosann and give one lucky winner a chance to win a silver Dorothy Medallion necklace! Head over to my Instagram to find out how to win!
Thank you, Monica Rich Kosann for this beautiful reminder that I get to wear every day. Make sure to check out more of her beautiful jewelry and let's continue to empower more women-owned businesses!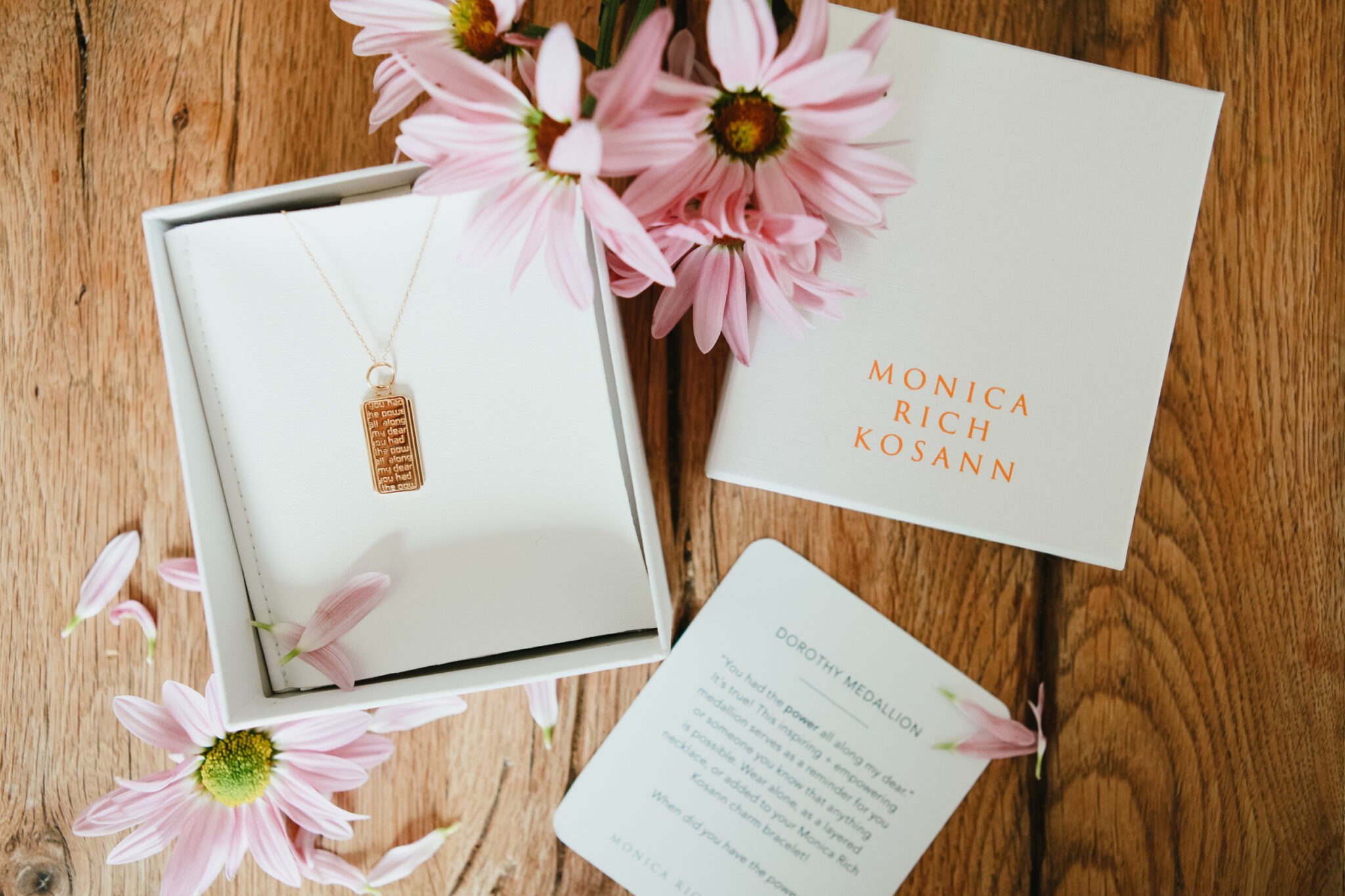 Tips for Parenting In Style...
Never boring, always awesome. Keep up to date with the latest from City Girl Gone Mom.