Family Fun With Nintendo at Comic-Con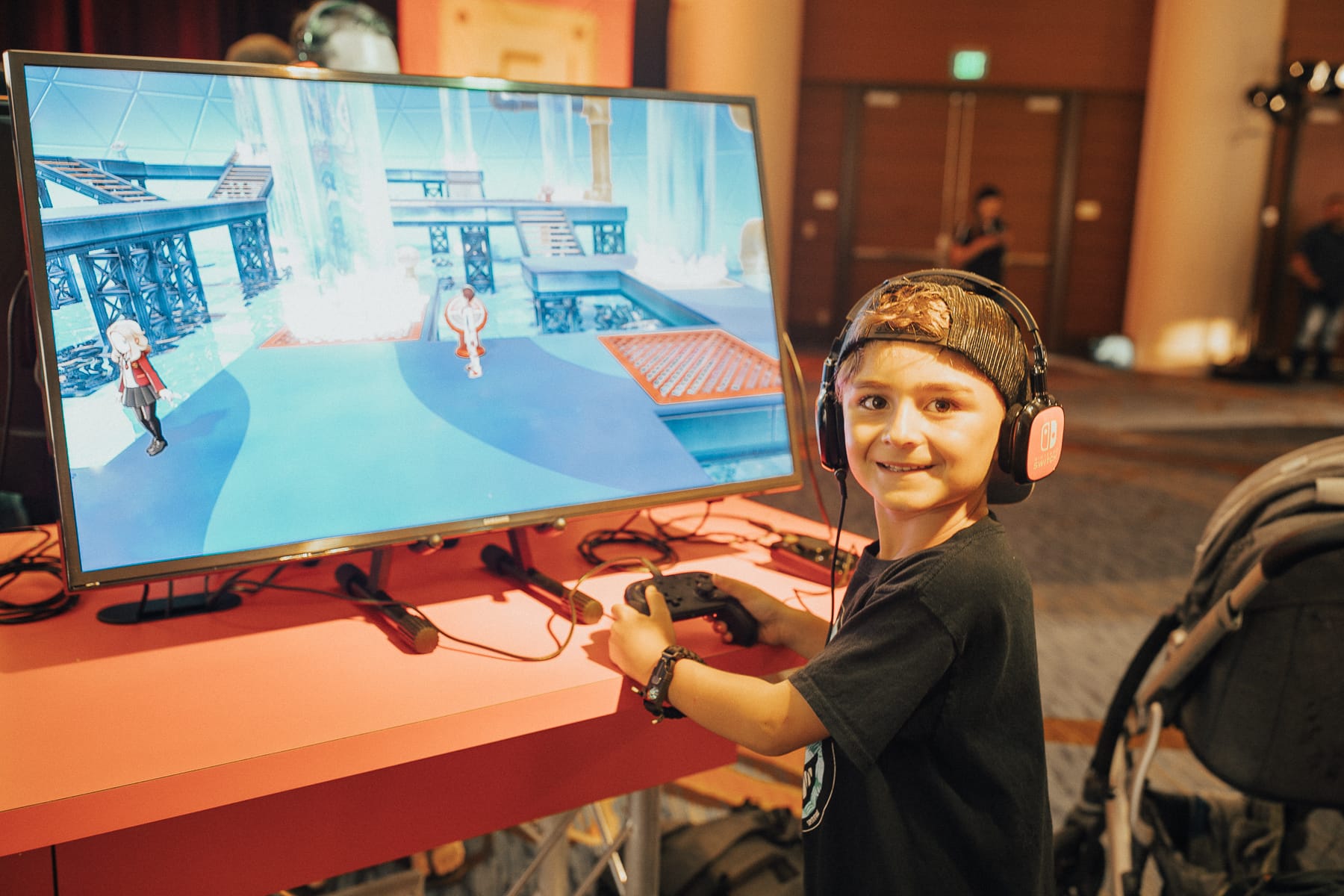 Family Fun With Nintendo at Comic-Con
Do you remember back when Nintendo was still new and all everyone talked about was playing Super Mario Bros and how to defeat Bowser? Well, Nintendo is still just as popular (and so are Mario and family), even if the format is a little bit different!
While everyone else was dressed in cosplay and waiting to attend panels for The Walking Dead, I took my family back to Comic-Con to check out the amazing lineup of games that the Nintendo Switch has ready for the holiday season. Want to come along?
---
Mario made his debut in Donkey Kong in the early 1980s under the name of "Jumpman." He was originally called Jumpman because he was one of the first characters to ever actually jump up in a video game.
---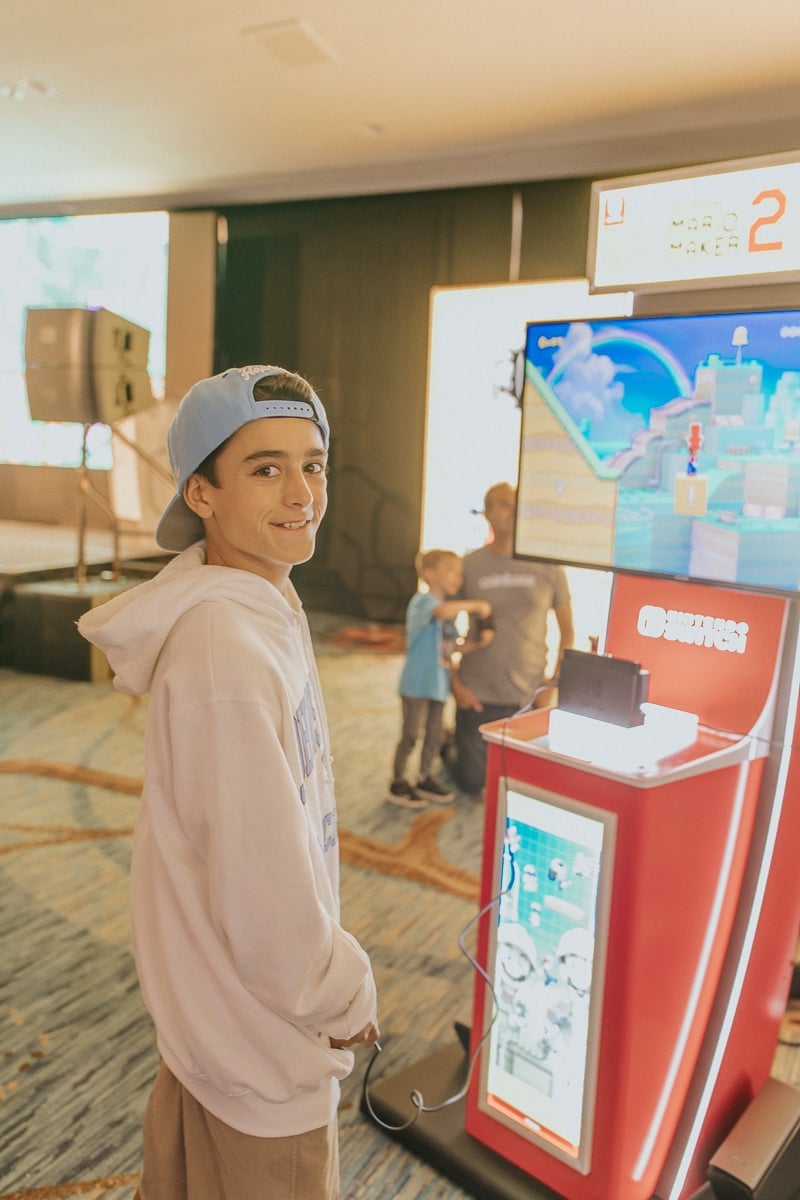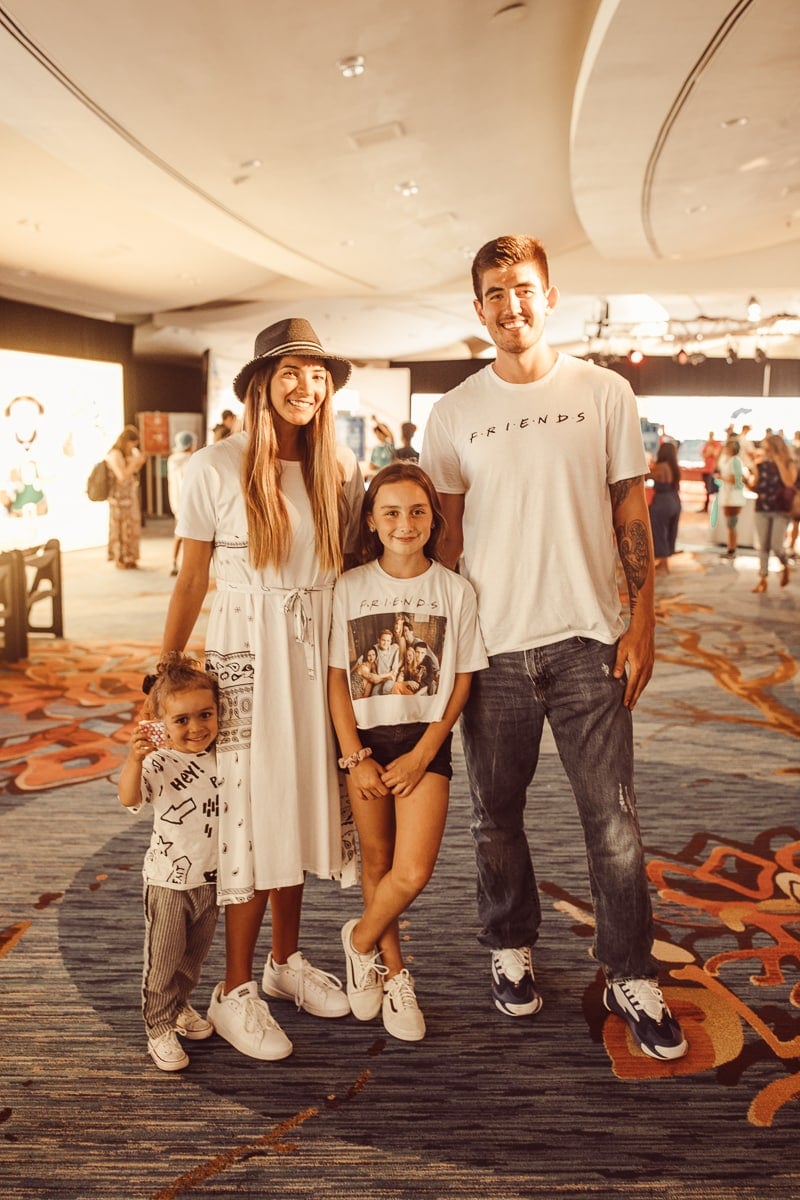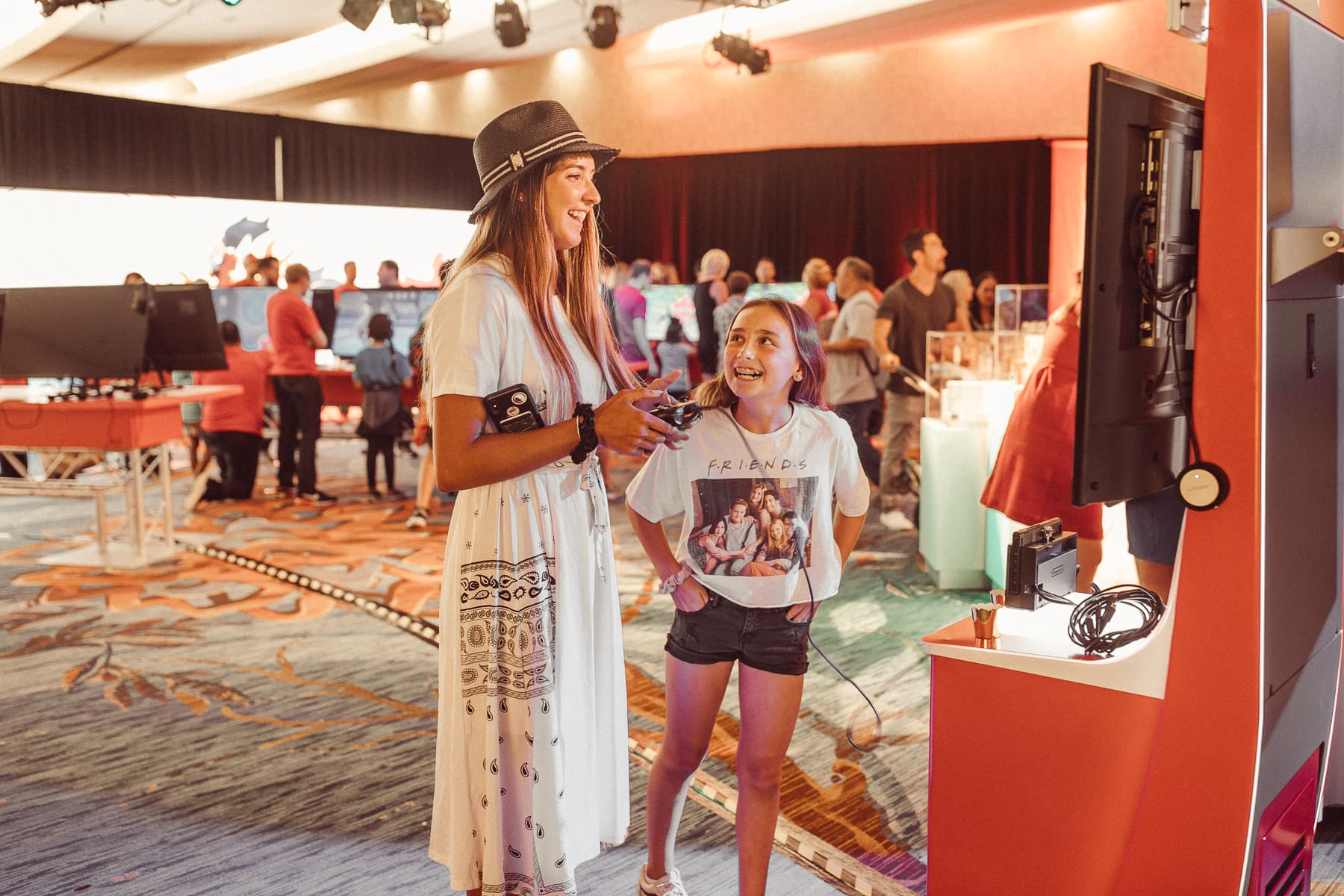 Nintendo Switch Bring Families Together
I felt very fortunate to be able to bring all four of my kids to enjoy the day. As a fun bonus, I also even got take my nephew and his girlfriend–they both love gaming so we were the perfect combination to try out all the games!
Nintendo Switch has a game to meet pretty much everyone's personal tastes and here are more than a few nods to the classics. The two famous plumbing brothers get representation from Super Mario Maker 2 and Luigi's Mansion 3. They're such family favorites, they're hard to resist!
They also had another old-school classic throwback with The Legend of Zelda: Link's Awakening. I think pretty much anyone who ever had any version of a Nintendo gaming system has to remember playing some iteration of Link out on an adventure.

---
To test out some of the new mechanics in Breath of the Wild, the game's development team first created a playable 2D prototype based on the 8-bit The Legend of Zelda.
---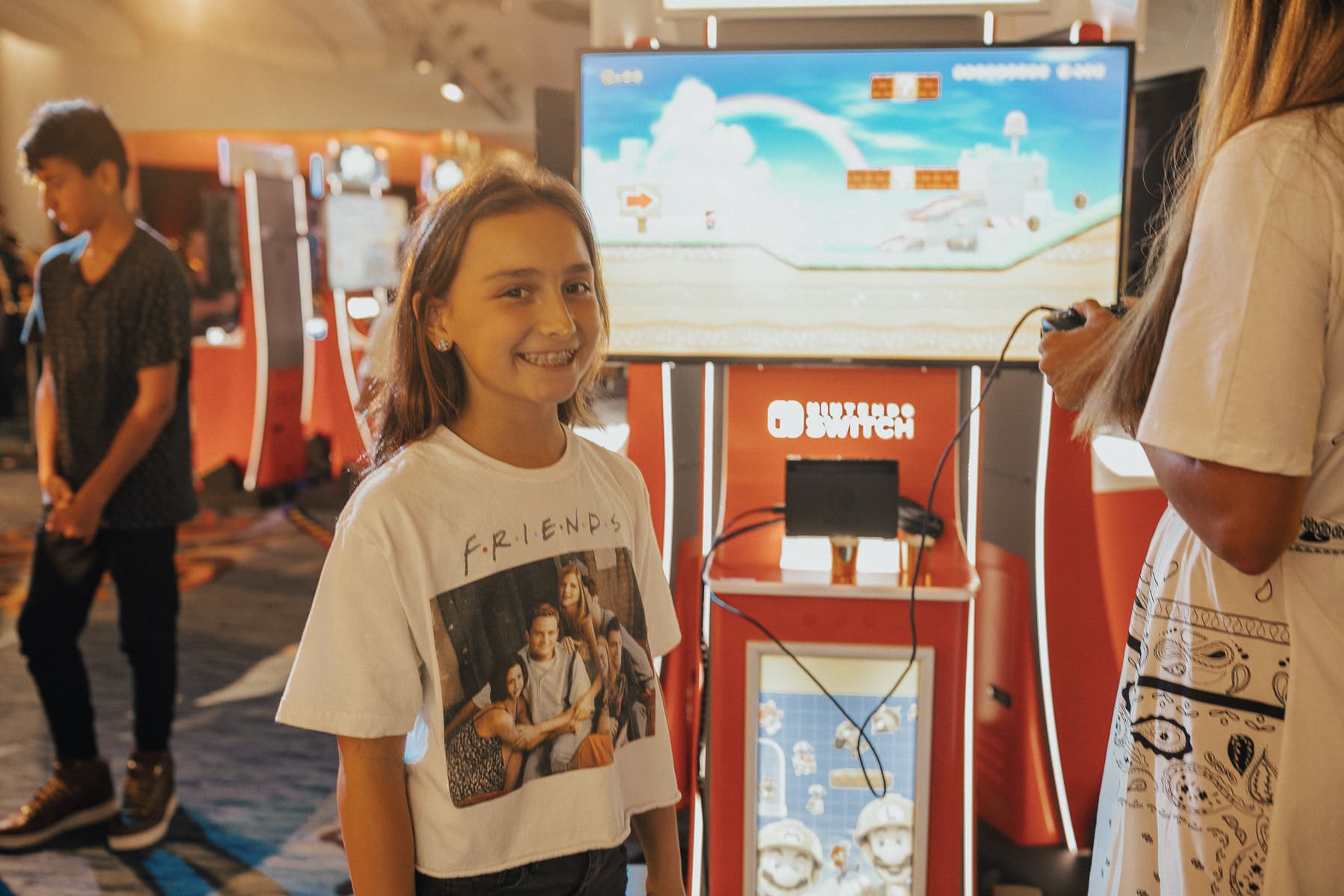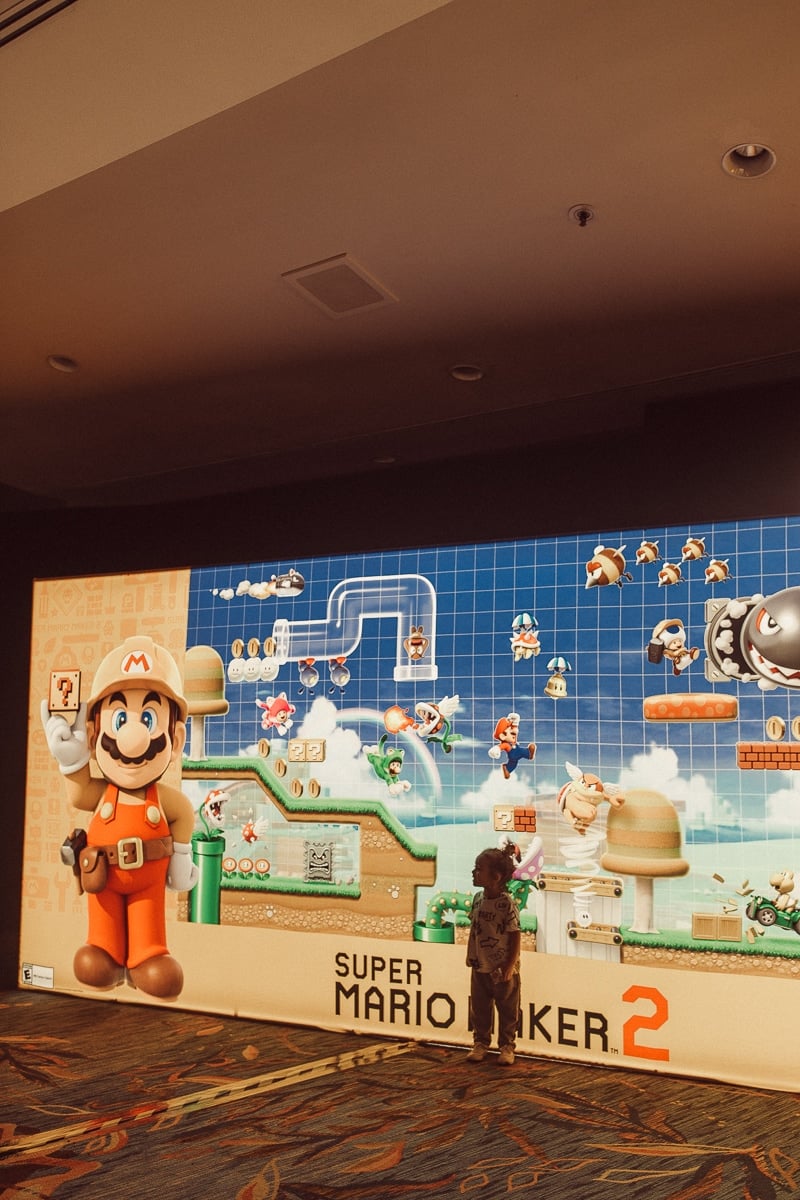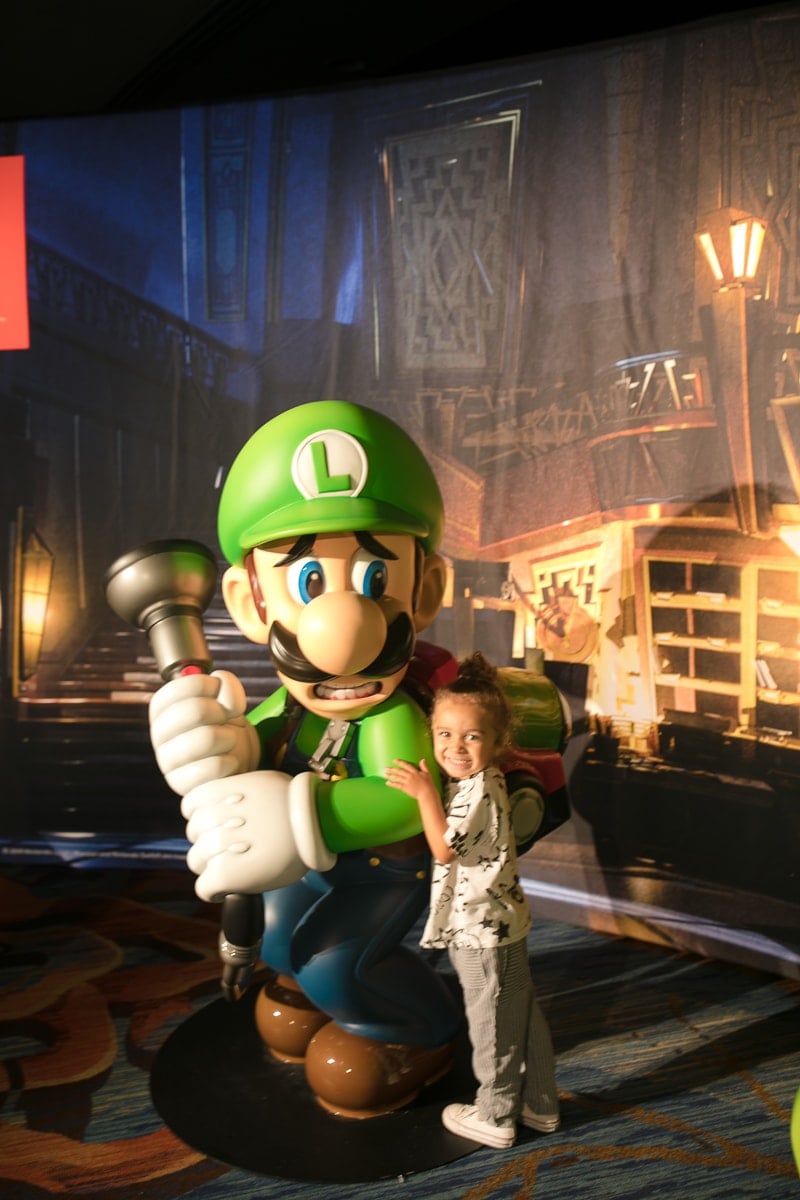 Something for Everyone
The event was rounded out by two more Nintendo Switch games–Marvel Ultimate Alliance 3: The Black Order and Pokémon Sword & Pokémon Shield. Like I said, there was honestly something for everyone.
Of course each of the kids gravitated to a personal preference. Jackson absolutely loved playing around in Super Mario Maker 2! He tinkered away at building his own courses and then competed on his very own creation. It's a true creativity dream come true, and it's a ton of fun too!
Dylan really enjoyed playing Marvel Ultimate Alliance 3: The Black Order. She's a fan of the Marvel Universe so she loved that she could assemble her very own perfect team from some of her favorites like the Avengers and the X-Men. She felt like she was bringing the movies to life.
Roman was in all his glory with the Pokémon game (moms, I'm sure you can all relate!). He could not get enough of training and then going head to head in battles against the huge Dynamax Pokémon. I can't tell you which Pokémon is which, but I can definitely tell you Roman had a blast.
My nephew and his girlfriend had a great time too, competing together and against each other in all the different games available. They loved getting a sneak peek at what's coming up in the Nintendo Switch world, and I have a feeling I know at least a few things that they'll be adding to their Christmas list in a few months!
---
The NES held the record for most console sales in history until 2006, when Nintendo released the Wii.
---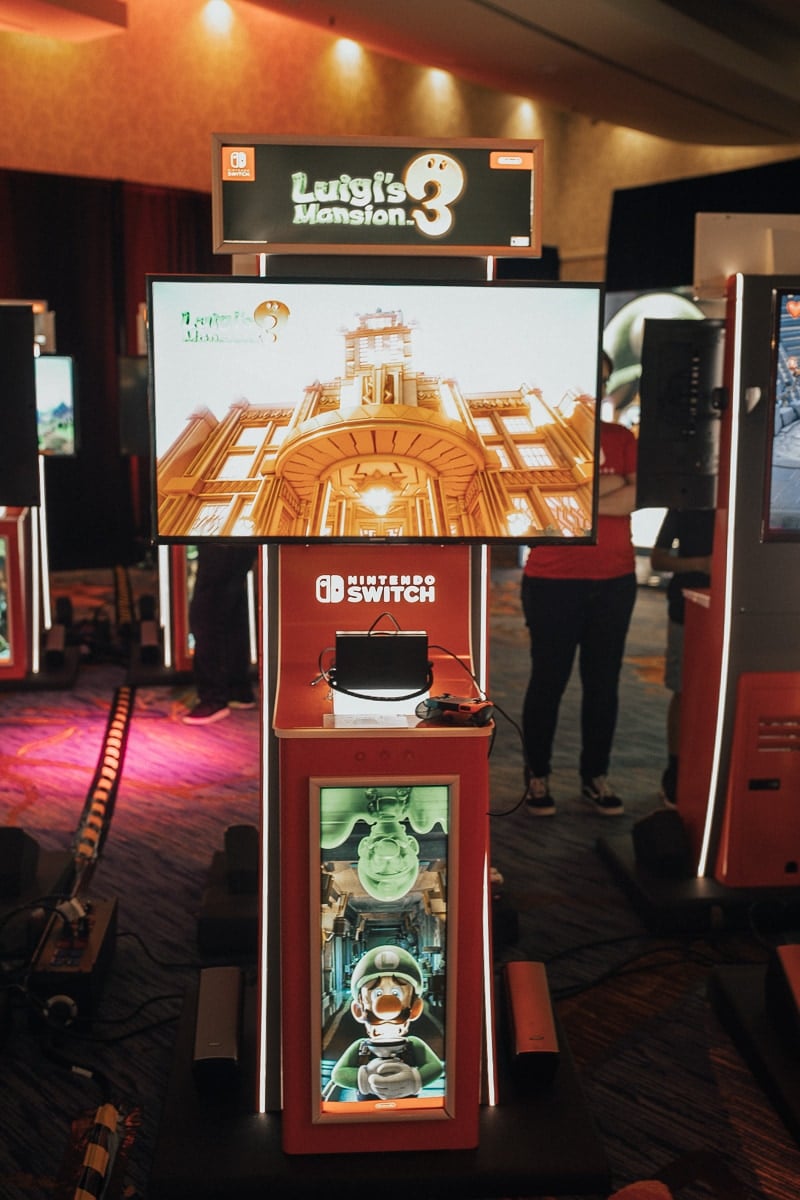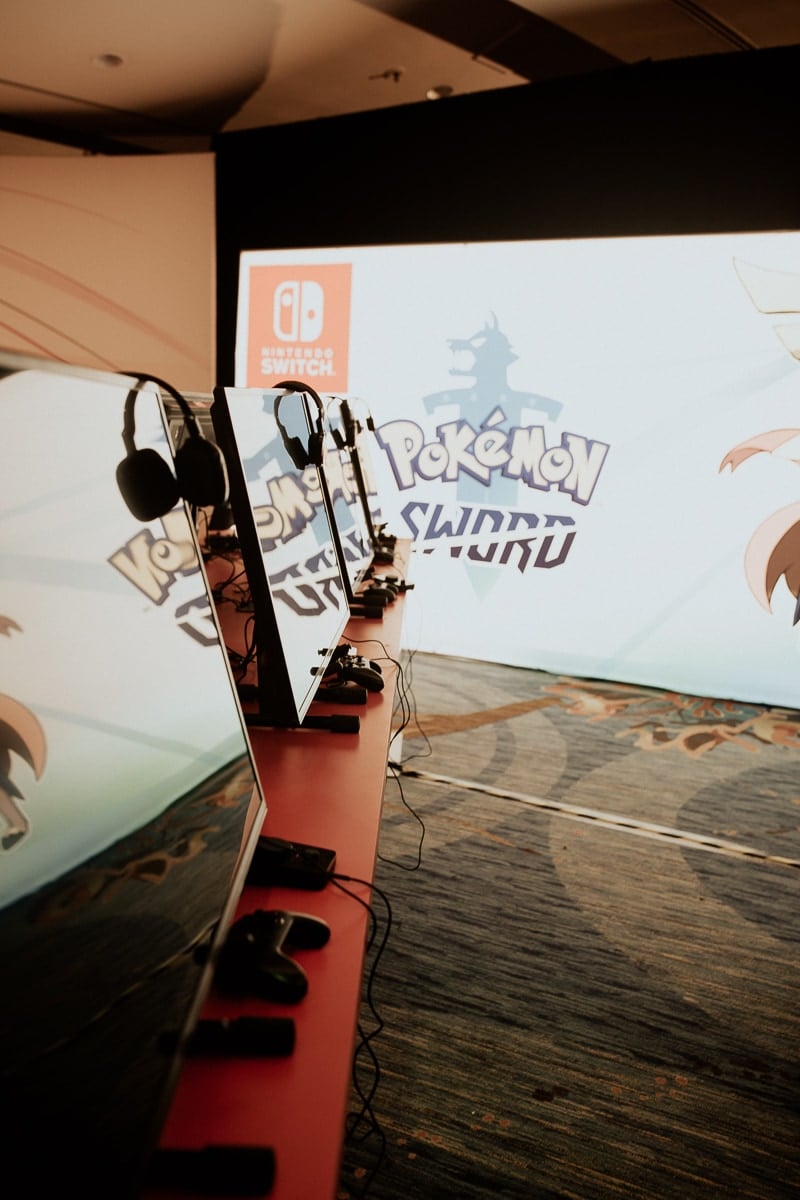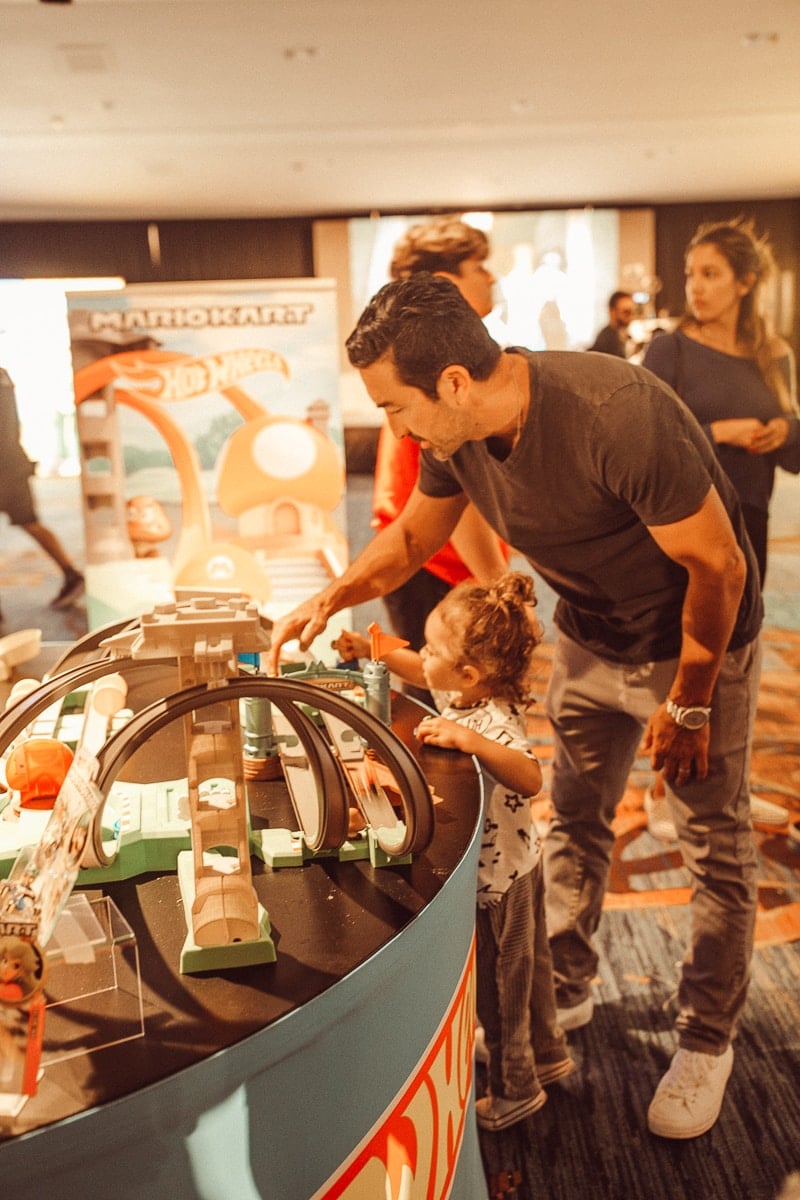 For the Non-Gamers
Don't worry about my Baby Brody though. Sure, he wasn't quite ready to maneuver Link to safety or help Luigi escape a trap just yet. That doesn't mean he didn't have a good time though!
The incredible Nintendo Switch team had thought of everything and had plenty of snacks on hand. (How else are gamers supposed to keep fighting the bad guys after all?) Brody definitely enjoyed sampling the assortment of gummies, candies, and chocolates that were provided by Sugarfina.
Healthy eating is important for kids. But treats are important too and he wasn't complaining one bit!

---
Robin Williams was a huge fan of the Zelda franchise and named his daughter after the popular video game princess.
---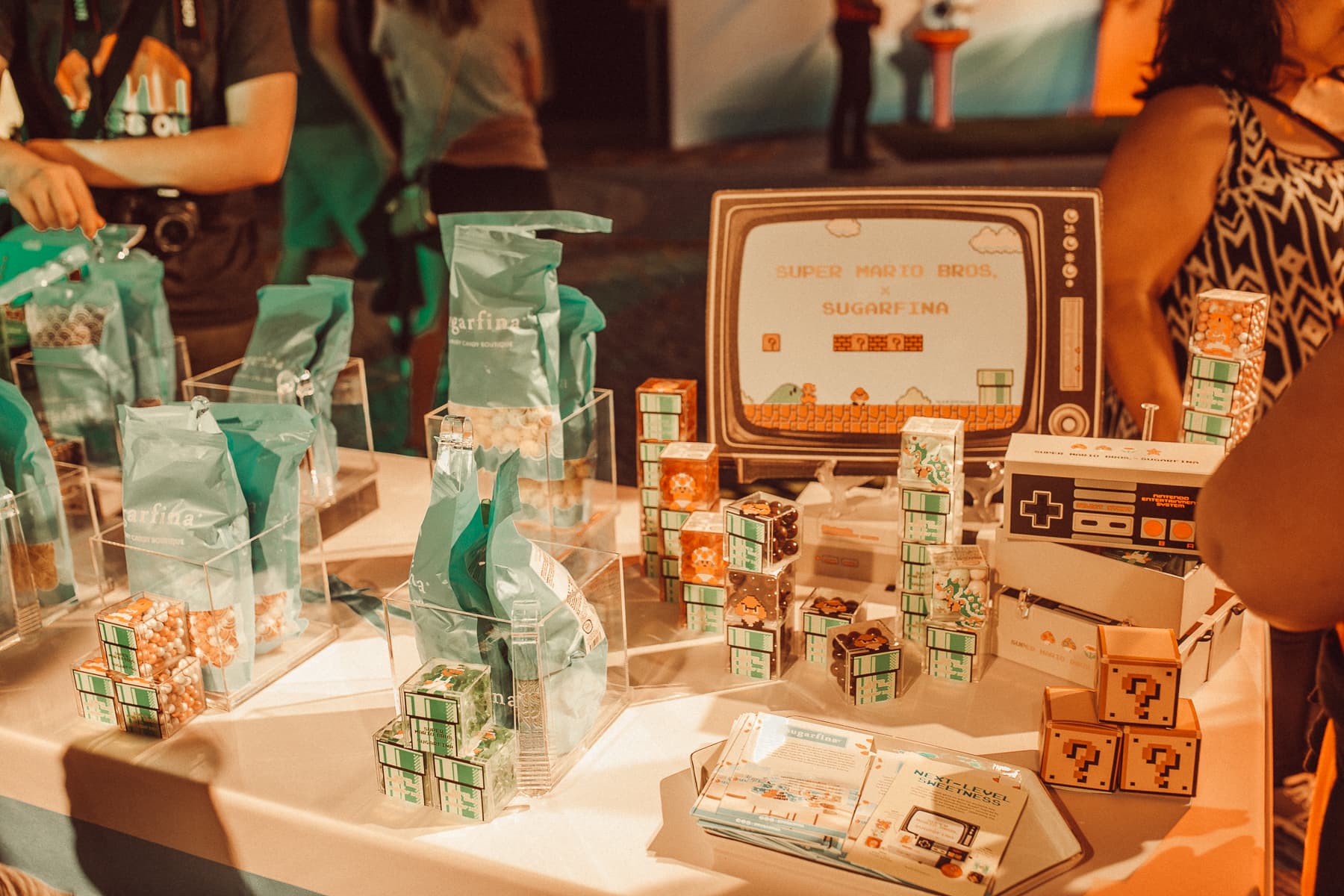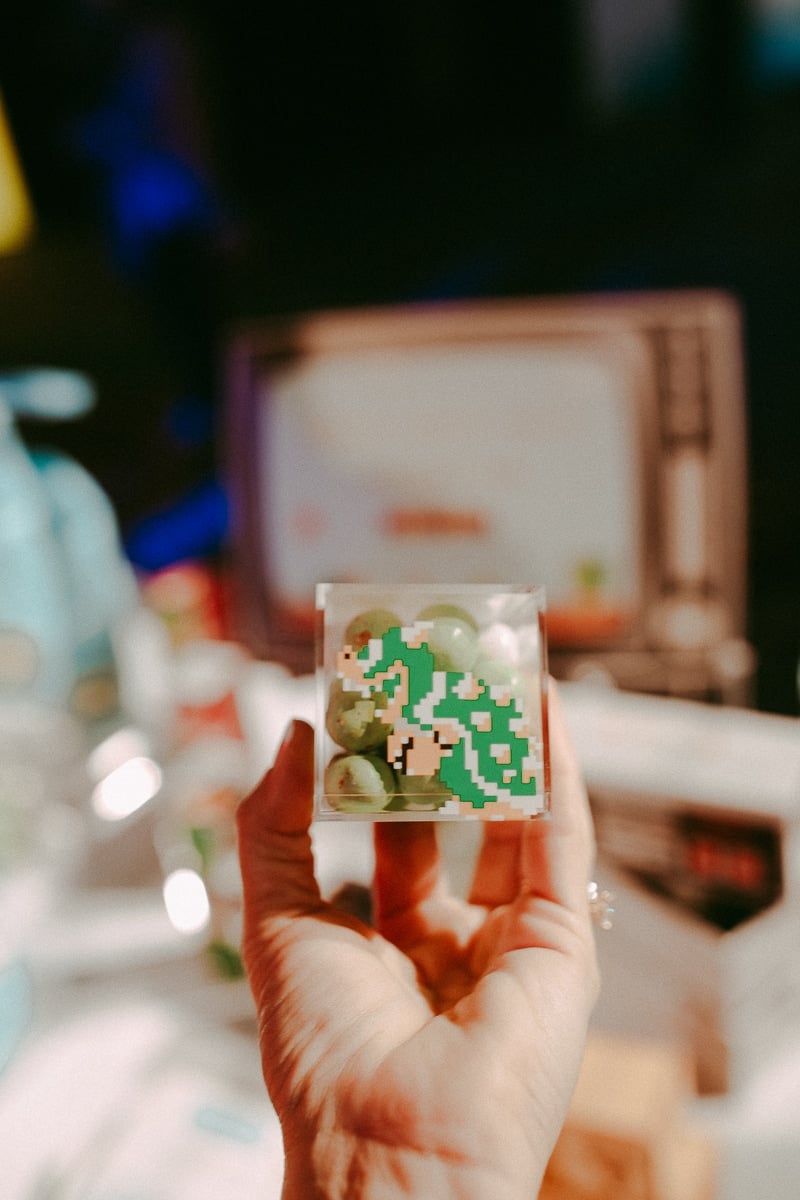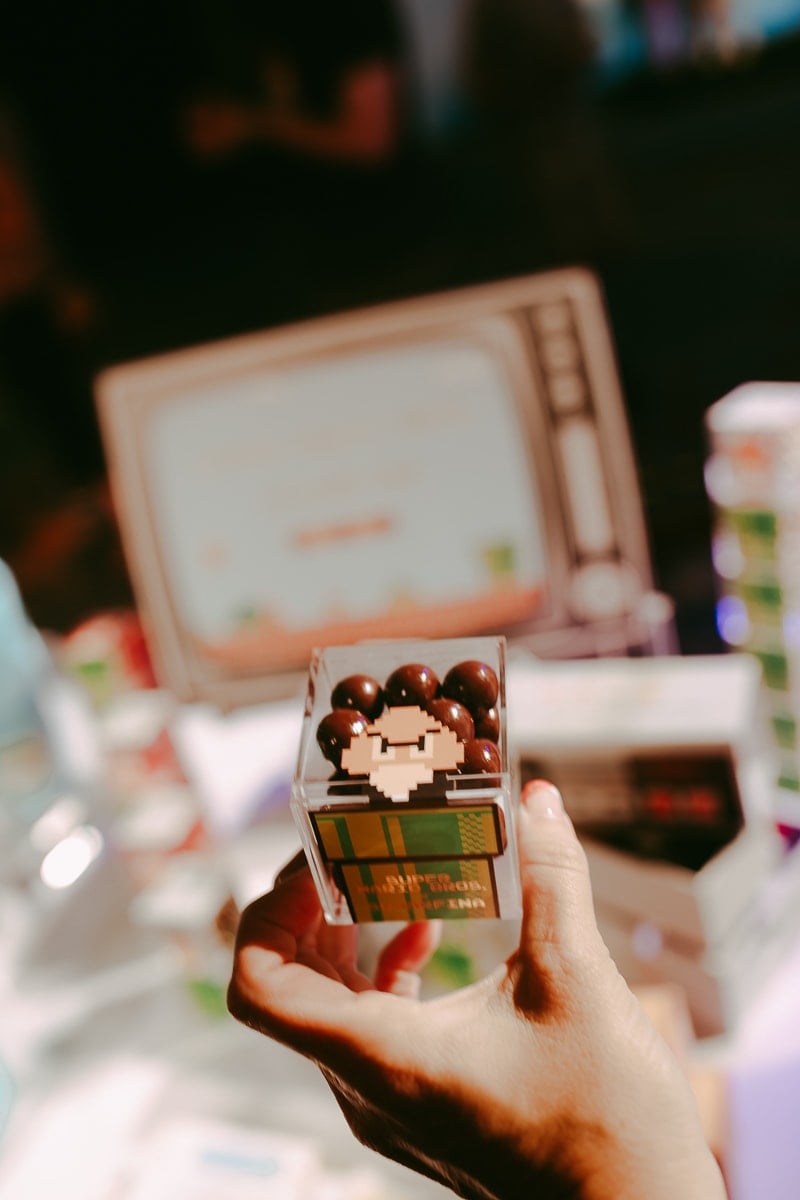 An Amazing Time for All
Our whole family had such a good time checking out all the new games that are going to be highly coveted for the holiday season. Nintendo Switch is one more fun way to get your family together for some entertainment, laughs, and even a bit of good-natured competition.
Of course, the nice bonus is I already know which games will be a big hit in our family! I guess that's some holiday shopping I can already consider handled for this year!
What are YOUR favorite Nintendo Switch games? What's on your must-have list?
---
Pokémon first appeared in 1996 as Pocket Monsters: Red and Green. Two video games for the Game Boy by Nintendo.
---
You May Also Like
Plan the Perfect Scavenger Hunt for Your Kids
Outsmart Your Kids for the Ultimate Sun Protection
Tips for Parenting In Style...
Never boring, always awesome. Keep up to date with the latest from City Girl Gone Mom.