An Exclusive Look at "The Art of Racing in the Rain"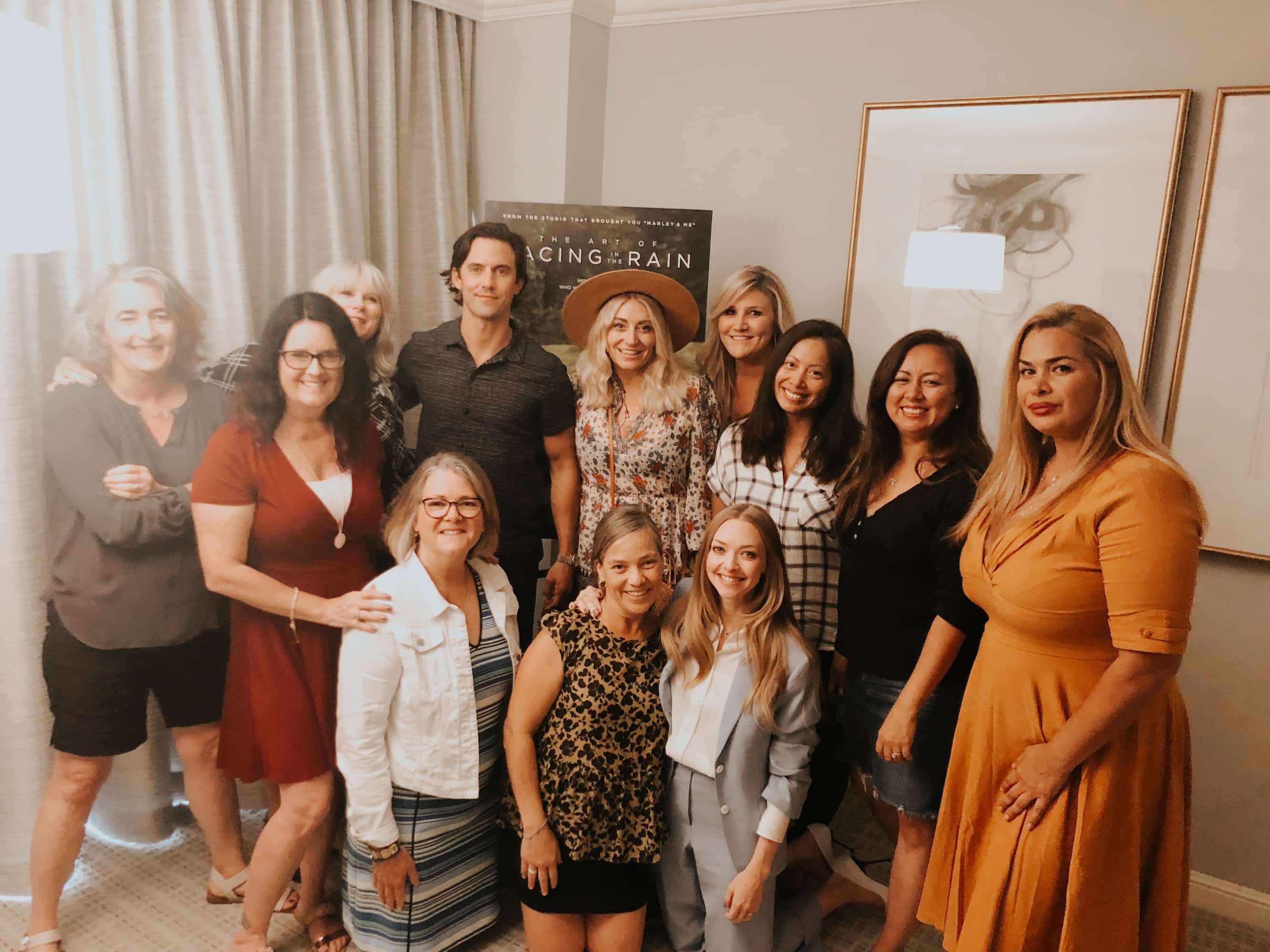 An Exclusive Look at "The Art of Racing in the Rain"
As humans, we all yearn for connection. Connection with ourselves, with our families, our friends, our loved ones, even our pets. The power of connecting with another being surpasses any other power I know, it's what binds us all together.
I'm so lucky to be able to do what I do, to get to interview celebrities and catch the premieres of incredible films, and I don't take any of it for granted. But over the years I have become selective of what I see and do. For me, there has to be soul. There has to be that underlying story of connection, of love and of profound perseverance. That's why when I received an invitation to attend a special viewing and interview the stars of the upcoming film "The Art of Racing in the Rain"—out tomorrow!—my answer was a no brainer: YES.
Although I haven't read the book, I have heard of the incredible impact the story has left on people and, well, it's no surprise by now how much I love dogs (I mean have you looked at my Mabel and Shelby?! Sweetest dogs alive), so this was an opportunity not to be missed.
We gathered at the luxurious Four Seasons Hotel Los Angeles for a special day of roundtable interviews. I got to chat with leading stars Milo Ventimiglia and Amanda Seyfried, as well as Director Simon Curtis. We even got to meet Parker and Butler, the sweetest pups who each play Enzo in the film! So now I'm plotting ways I can add a golden retriever to the family. From start to finish, this experience was so inviting, informative and fun. If you haven't yet, you must check out the interviews on The Mom Confidential, it will make you want to see this movie ASAP.
---
The Art of Racing in the Rain is a 2008 novel by American author and film producer Garth Stein.
---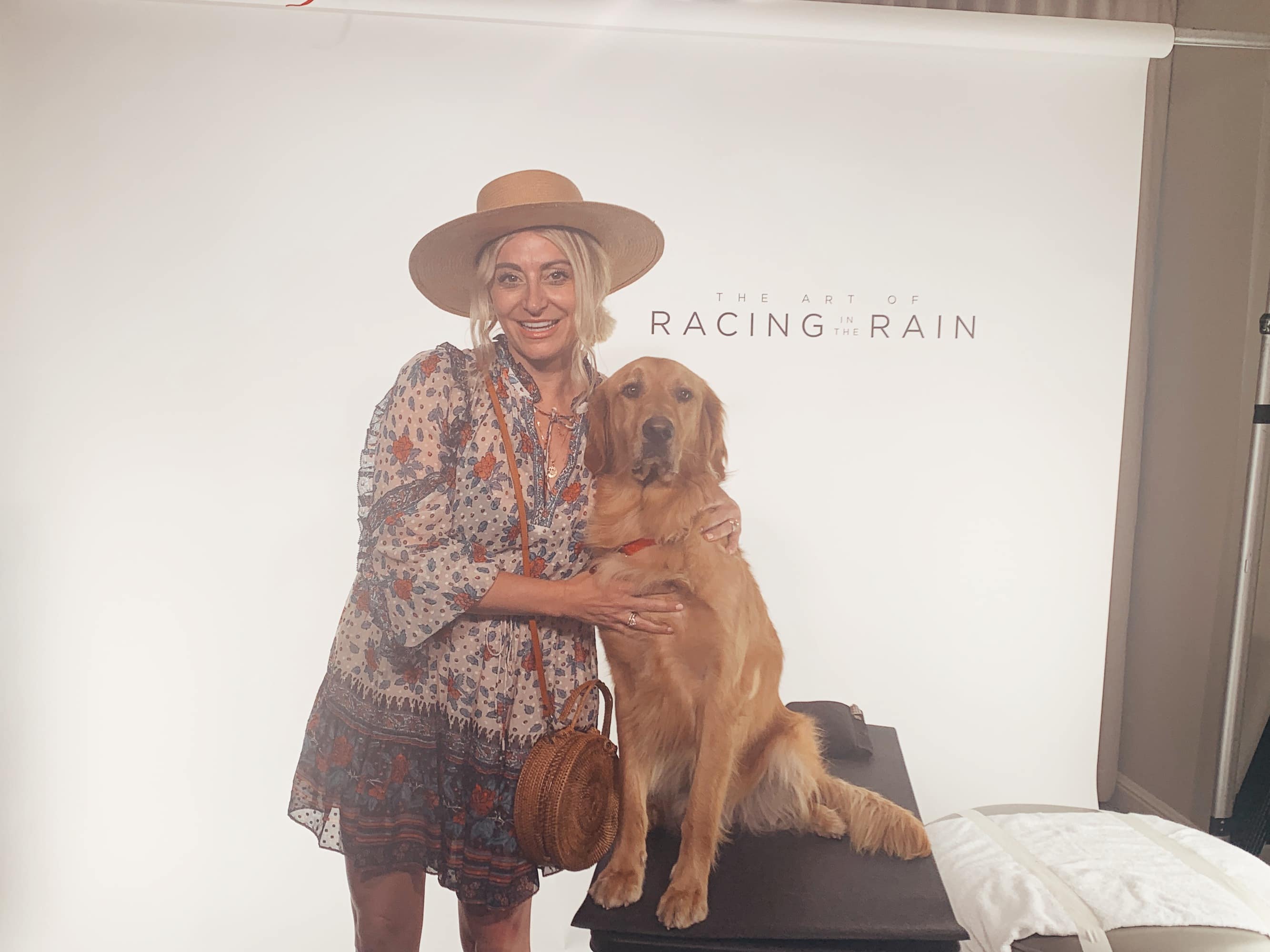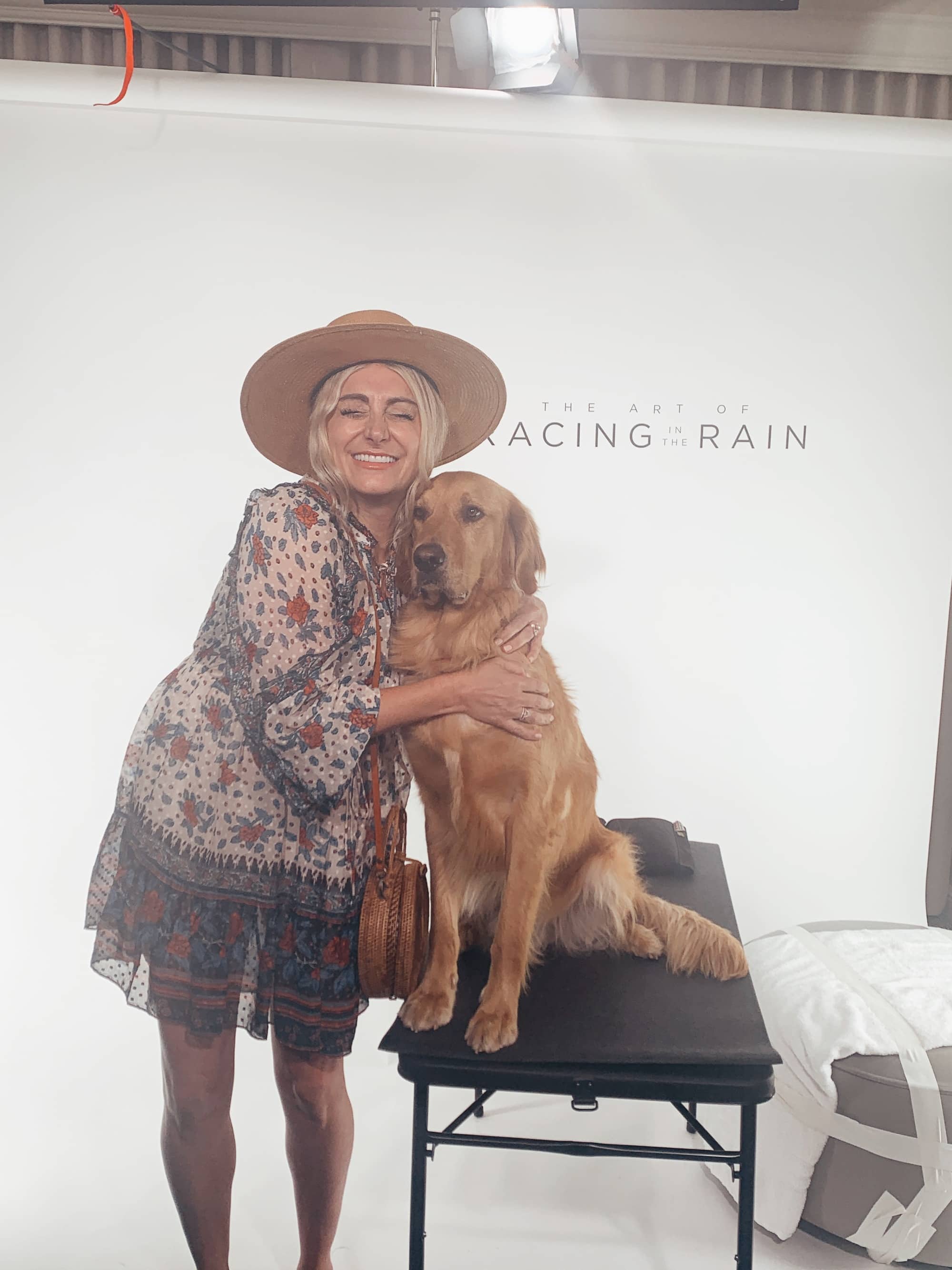 A Story That Touches Thousands
Based on the best-selling novel by Garth Stein, "The Art of Racing in the Rain" is a heartfelt story narrated by the witty and wise golden retriever Enzo. Through his unbreakable bond with his owner Denny Swift, who's an aspiring race car driver, Enzo has gained profound insight into humanity and often draws parallels to what Denny is learning on the racetrack and how it can be applied to navigating this crazy journey we call life.
Starring Milo Ventimiglia, Amanda Seyfried, Ryan Kiera Armstrong and Kevin Costner as the voice of Enzo, this impactful story shares with us the importance of living in the moment, not taking anything for granted and how special man's best friend really is. If you're not familiar with the book, let me warn you: you will need lots and lots of tissues. Every person in the theater had tears in their eyes—myself included! This is a story that stays with you long after you leave the theater.

---
The Art of Racing in the Rain was a New York Times bestseller for 156 weeks.
---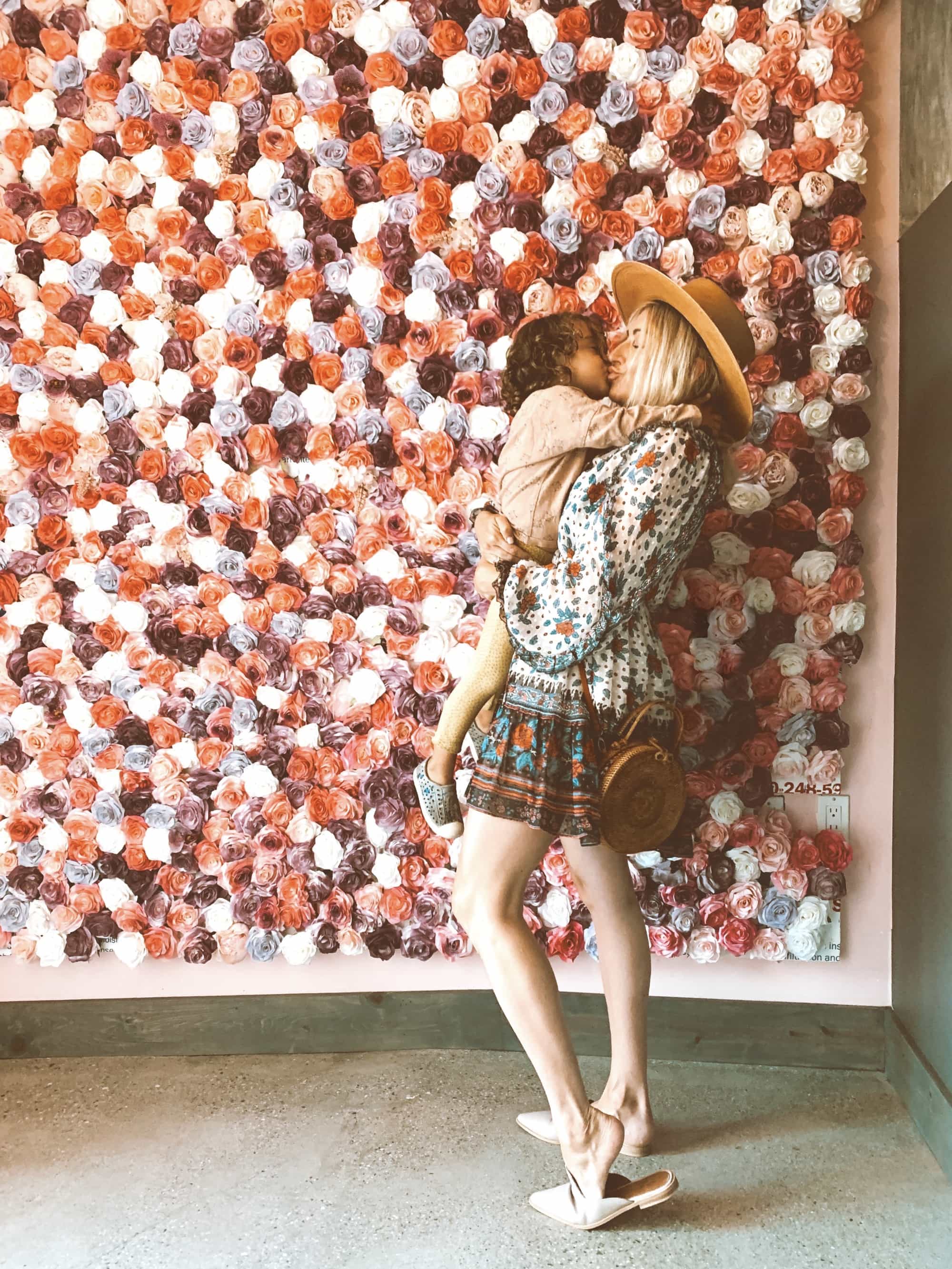 Creating an Instant Connection
We met with leading stars Milo Ventimiglia—best known for his leading on the critically-acclaimed series "This Is Us"—and Amanda Seyfried ("Mean Girls," "Mamma Mia!" "Les Miserables"). It was so amazing meeting them and listening to how each of them felt about the story and their characters, from first reading the script to their last day on set. Each actor talked about the profound lessons they learned throughout this experience in such a warm and honest way! It was impossible not to feel how much they loved this film.
One takeaway that really touched me was how Amanda lives her life fully in the present. By choosing to be much more selective of the films she does, she's able to spend more time with her family. (Something I totally relate to!) This way she can appreciate being in the moment when she's on set. It's such a tough balance to work and be a mother; it was so inspiring to see her strength and confidence.
Milo was also so impressive because he's known for playing an amazing fatherly role without being a father himself! Just listening to him speak about his experiences and how he has such high regard for his parents makes him the ultimate good guy! It was so apparent when hearing him talk.

---
Amanda Seyfriend has an Australian Shepherd named Finn.
---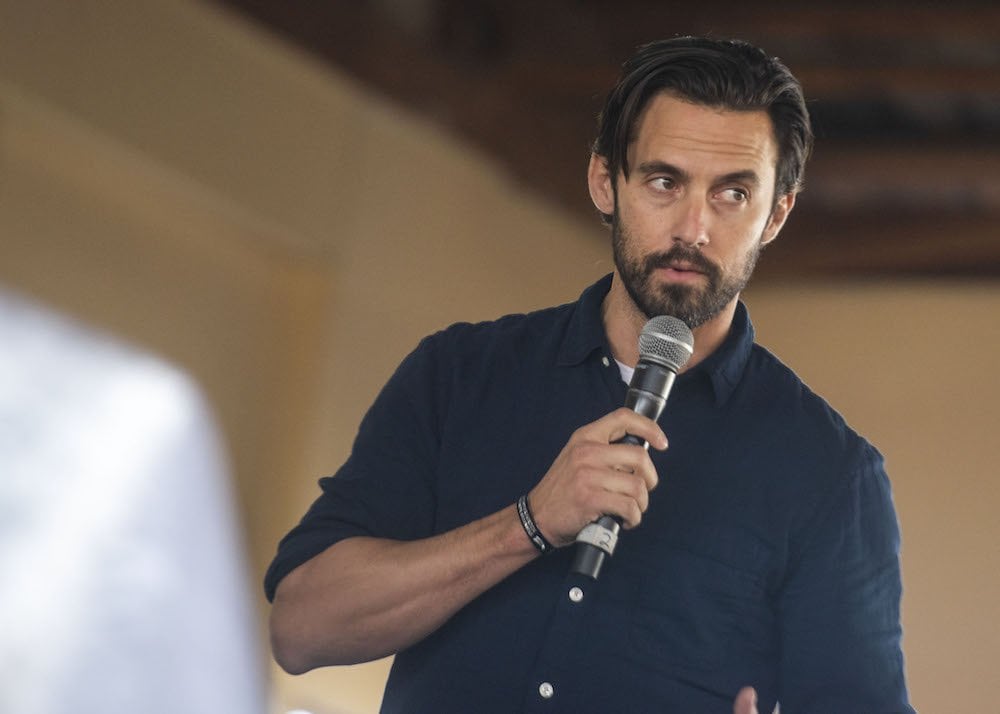 Bringing Pages to Life on the Big Screen
Director Simon Curtis ("My Week With Marilyn") was such a pleasure to speak with. He discussed what first drew him to the project—it had a lot to do with being a father himself—and the unique aspects to consider when tackling a story told from a dog's perspective. He also shared with us the interesting process of casting Enzo the dog. In fact, they had to stray from the books to find the perfect, trainable dog breed for the film.
It was so fascinating to get an exclusive look into what went into filming those intricate racing scenes, working with the dogs and how he incorporates his perspective into some of the film's most touching moments. There was such heart and passion from everyone in this film, and I think it all really stemmed from Simon.
"The Art of Racing in the Rain" encourages audiences to reconnect with the joy of living, to love wholeheartedly and reflect on the relationships that define their life. It's a tall order. But with an outstanding cast, a heartfelt script and one unbearably cute dog, this beloved book-turned-film captivates audiences from start to finish. This movie is the type of movie that makes you hug your loved ones—pups included—a little tighter and love them a little stronger. I laughed, I cried (a lot) and I cannot tell you enough about how this movie is an absolute must-see.
---
According to the AKC, the Labrador Retriever is the most popular dog breed in the US.
---
Additional photography provided by Chairman of the Joint Chiefs of Staff and Danny Harrison.
You May Also Like
A Close Look At "The Art of Racing in the Rain"
Backstage with "A Dog's Journey"
Tips for Parenting In Style...
Never boring, always awesome. Keep up to date with the latest from City Girl Gone Mom.