As the weather warms up, it brings to mind memories of spring break, summer vacations, and fun beach days with my kids. They're memories I'll always treasure. So when I was doing some spring cleaning and stumbled across mine and my daughter's first bikinis tucked away, I knew I wanted to take them out and display them somehow. When a friend suggested creating a shadow box of our baby bikinis as a child keepsake, I knew I had to get crafting!
New home decor and adorable, sun-soaked memories of our childhoods? This mom can't say no to that! So with a little planning and some craft supplies, I transformed our old baby swimwear into treasured keepsakes. Here's how to create your own baby bikini shadow box!
---
The oldest documented bikinis—haute, bandeau-style little numbers—show up in a 1,700 year old Roman mosaic entitled "Chamber of the Ten Maidens."
---

Decide What Your Keepsake Will Look Like
Of course, I had to pull out my inner Martha to make this work. I've been known to get crafty from time to time, but with such treasured items, I wanted to make sure it was done right. For my display, I chose a few shadow boxes and keepsake frames from Michaels that I knew would match with my home decor and fit our bathing suits with a few additional photos inside.
I also made sure that the back matting I was using in the frames would match the colors in our bathing suits and make them pop in the frame. Depending on how creative you want to get, you can also have Michaels create a custom frame or matting just for you!

---
In 1993, the Olympic Committee decreed the bikini the official uniform for women's beach volleyball. Partly because of the functionality of the suit.
---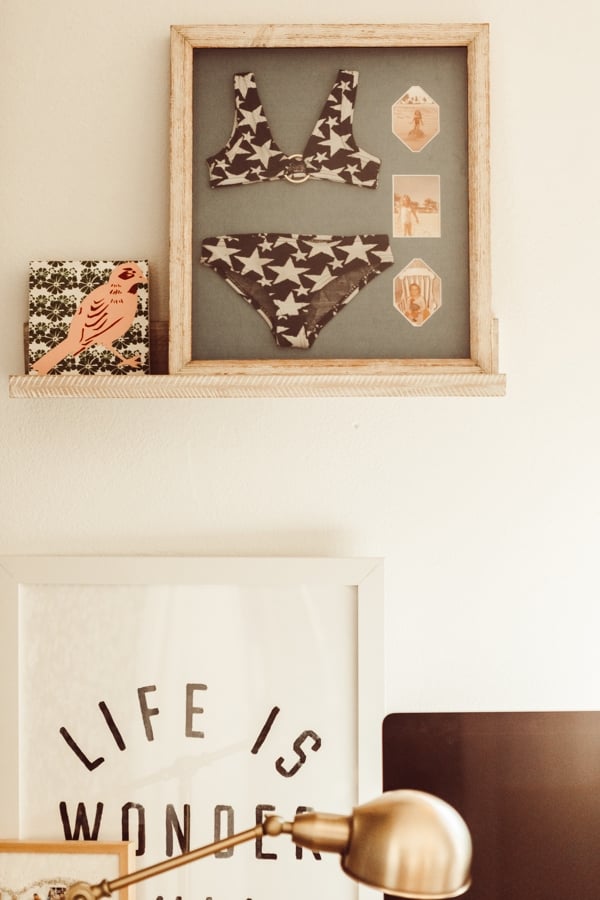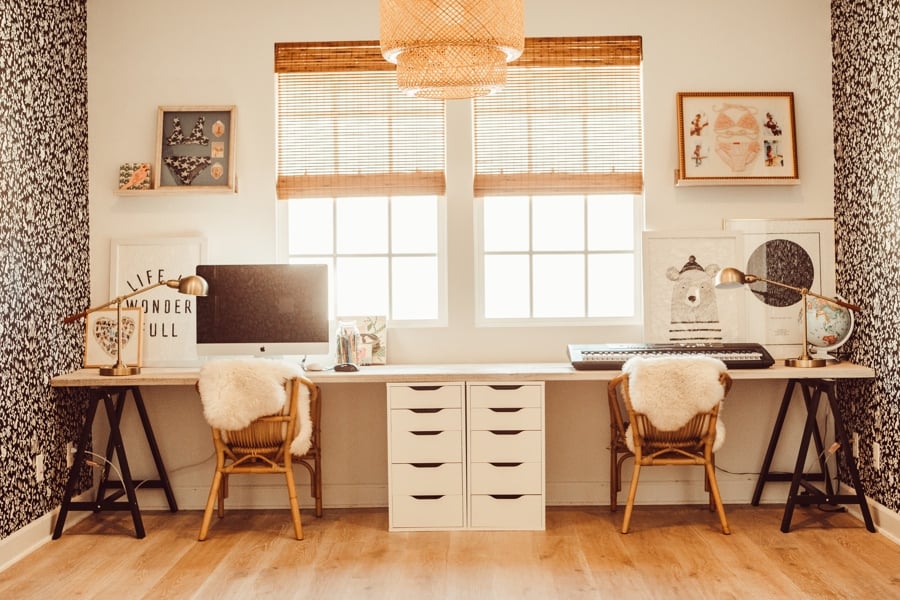 Get the Right Crafting Supplies
Once you decide on the kind of display you want, don't forget to pick up some pins, adhesives, and mounting tape to hold everything down. You can get creative with fun, pearl, or rhinestone pins or keep everything clean with a no-show adhesive.
I decided to keep everything streamlined and used clear adhesive tape and circles to keep everything in place. It's really up to you how you want to design the inside, but just remember to use acid-free glues and adhesives to make sure your child's keepsake lasts!
---
French designer, Louis Reard, named his swimwear the "bikini" after Bikini Atoll. The island in the Pacific where the U.S. had tested the atom bomb.
---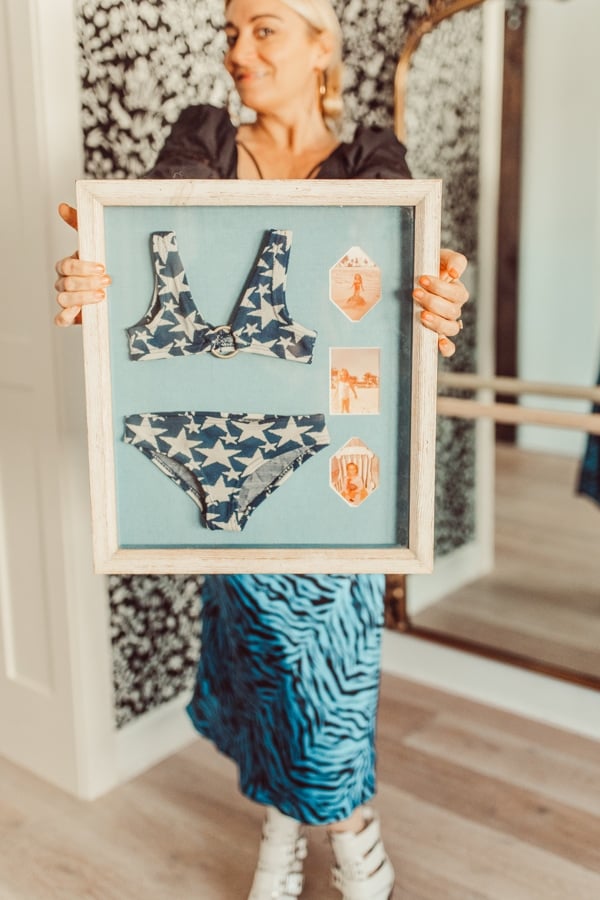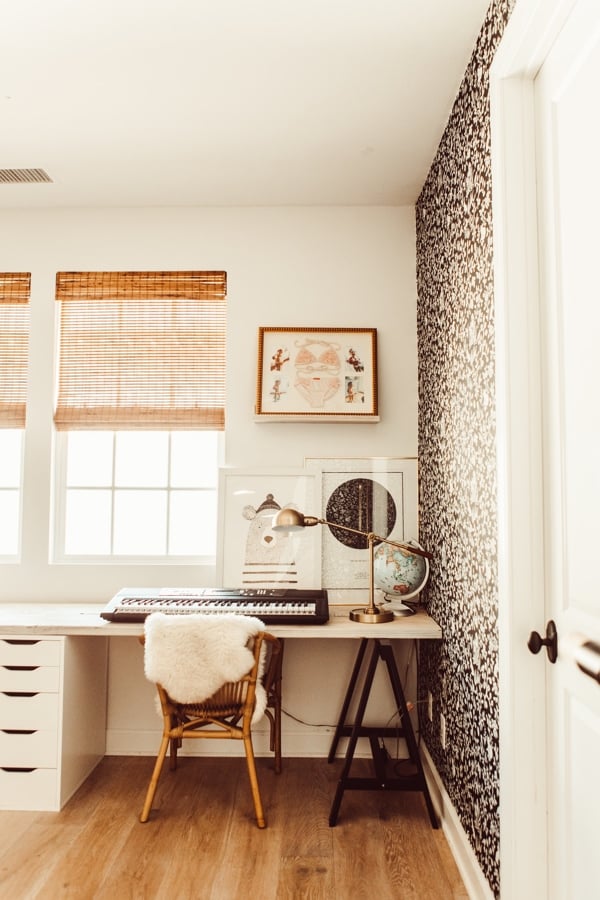 Make It Your Own!
Then get to work! You can make your baby's bikini shadow box as simple or detailed as you want. I had more baby photos of Dylan than of myself so I surrounded her bikini with lots of cute pictures. But remember to make it your own.
Add shells, sand, stickers, flip flops—get creative. It was a fun project that made for some absolutely adorable keepsakes. Now I can enjoy those childhood memories anytime!

---
July 5th is also known as National Bikini Day!
---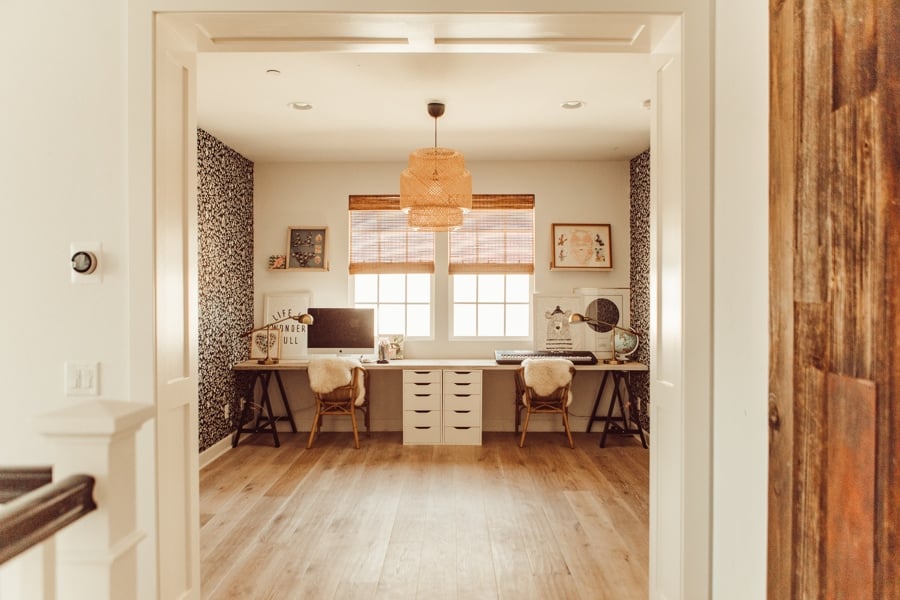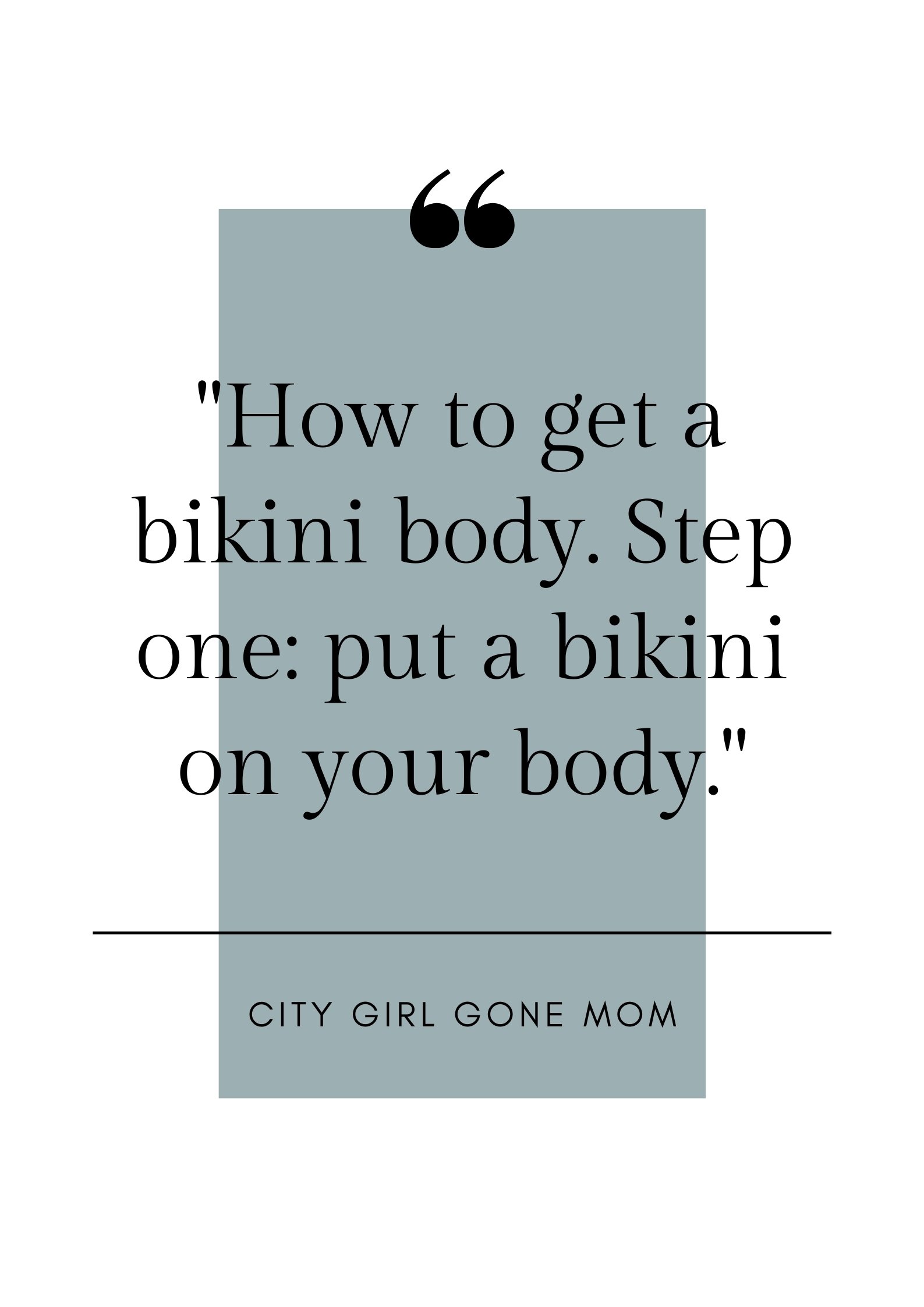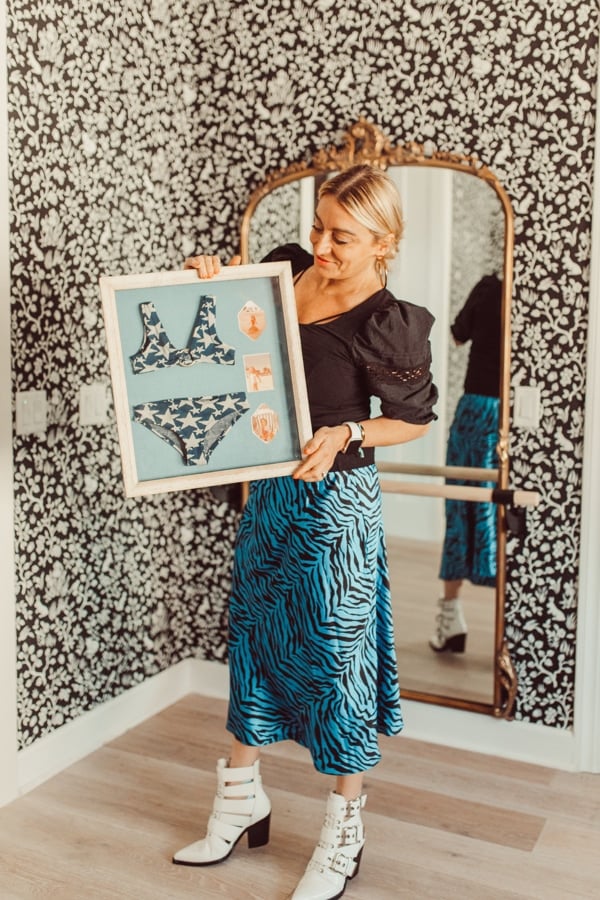 Tips for Parenting In Style...
Never boring, always awesome. Keep up to date with the latest from City Girl Gone Mom.