Our Experience Was Hosted By Hyatt Regency Maui Resort and Spa! As Always, All Opinions Are My Own! Thank You For Supporting CityGirlGoneMom!
Guys, big news. I got on a plane. Yes, my girlfriends and I actually, finally left our homes and got on an airplane to go somewhere (anywhere) else! And what better place to land than Maui?! To officially welcome in the summer (and California's reopen), we knew we wanted to pack our bags and escape somewhere tropical. For us, Maui was a no-brainer.
Clear waters, fresh food, warm sand—it's one of my favorite escapes. After the long year we've all had, some much-needed connection, relaxation, and just good vibes were in order. From the stay to the food and everything in between, this is one vacation I'll be dreaming about for a long time to come.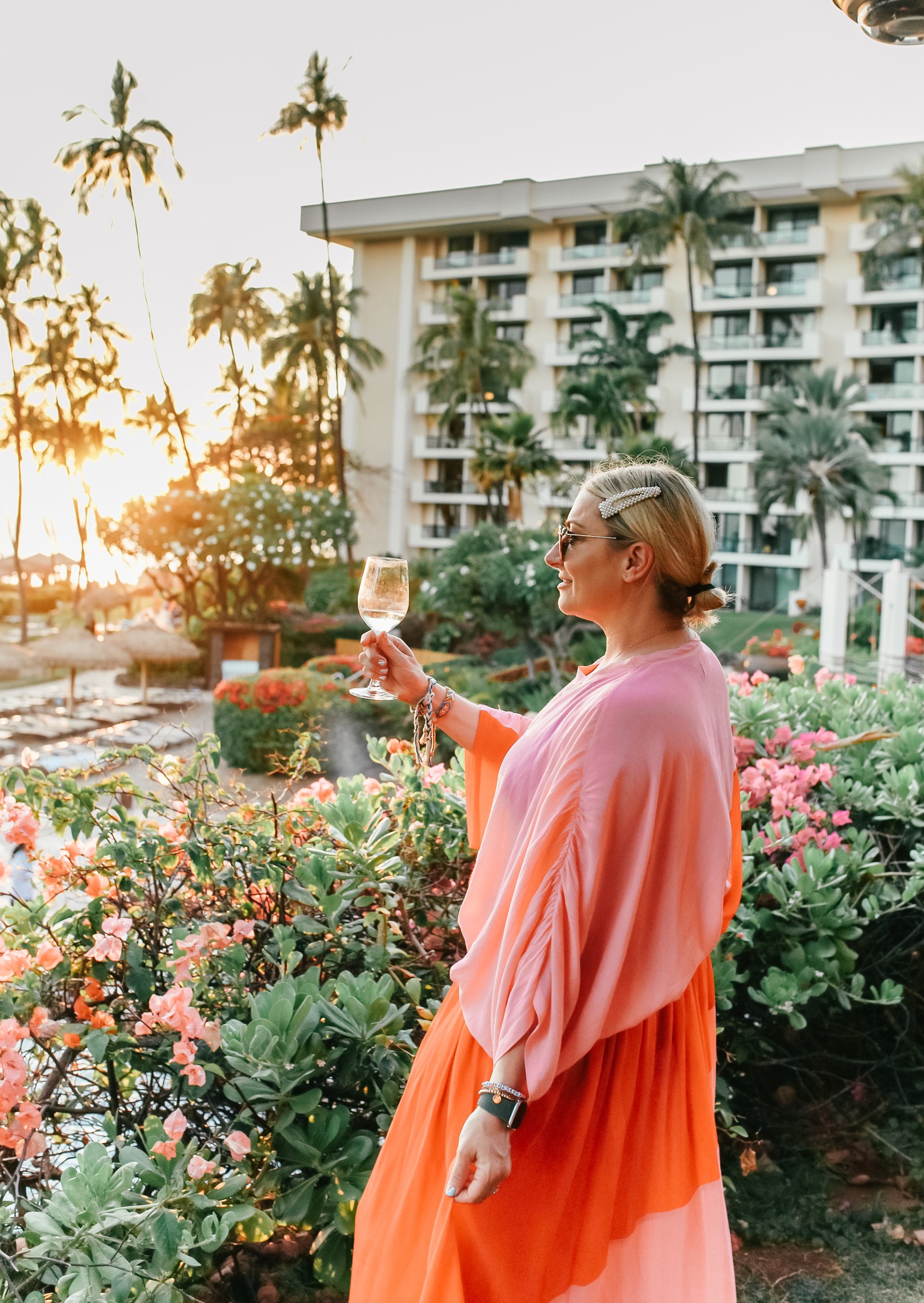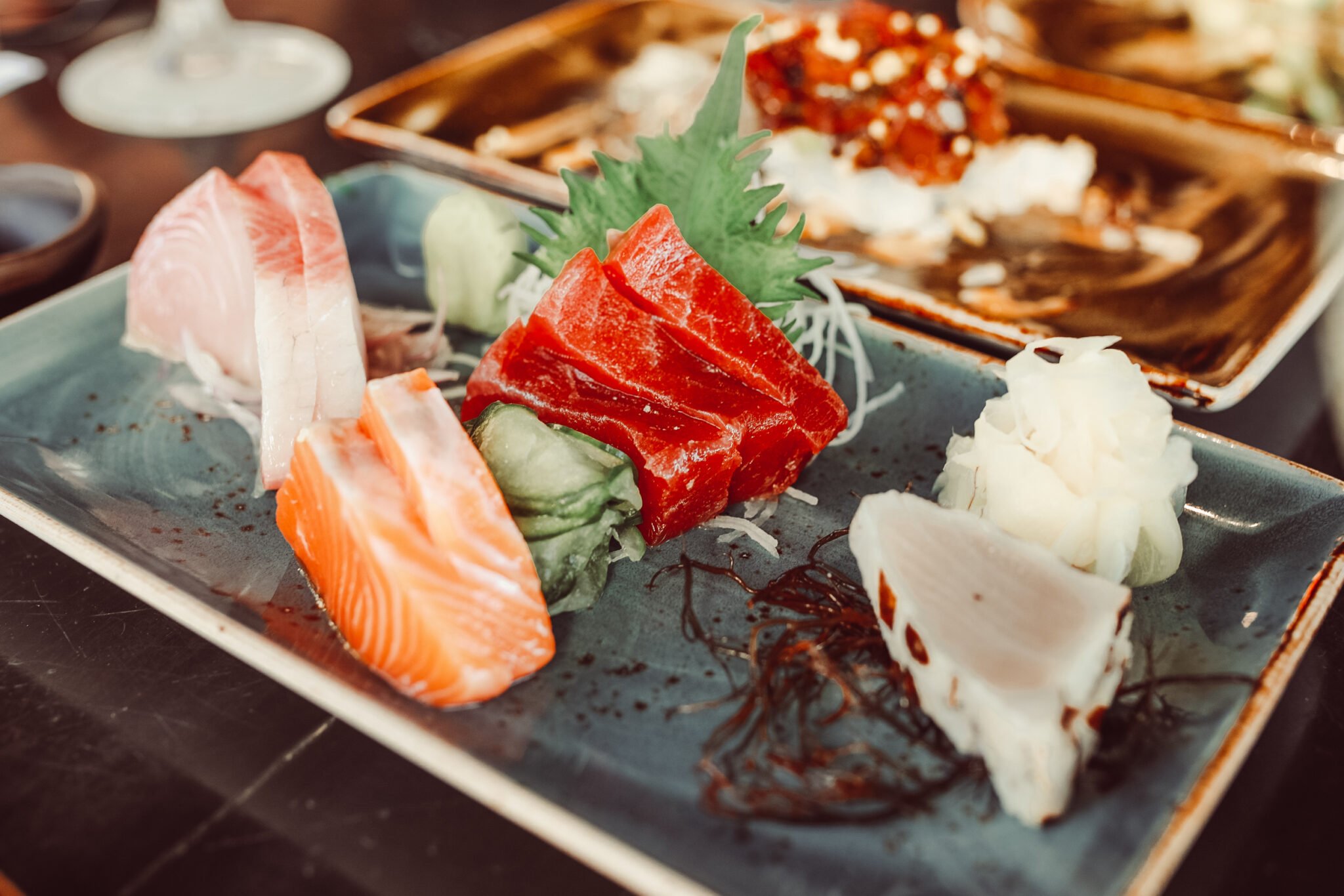 A Luxury Tropical Stay
This gorgeous island speaks all of my love languages and there are so many beautiful places to stay. While we stayed at a nearby property, we had to stop and see the Hyatt Regency Maui Resort and Spa.
Set on 40 acres on Ka'anapali Beach, the completely reimagined Hyatt is a getaway in paradise. They offer their gracious Hawaiian hospitality with stargazing and a traditional nightly luau on site! Perfect whether you're traveling solo, as a couple, or with a whole bunch of your gal pals!

Have you listened to my podcast? Check out The Mom Confidential!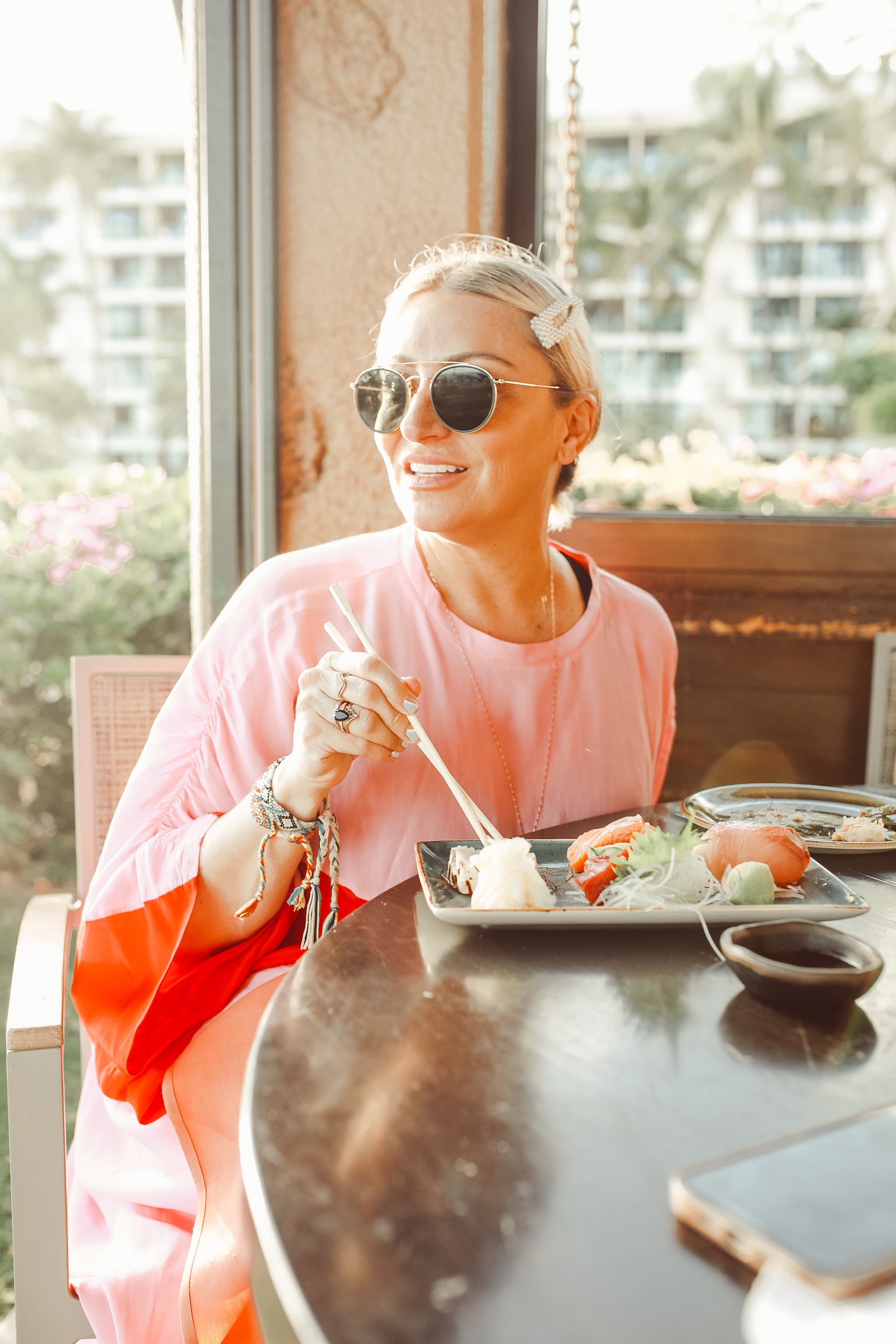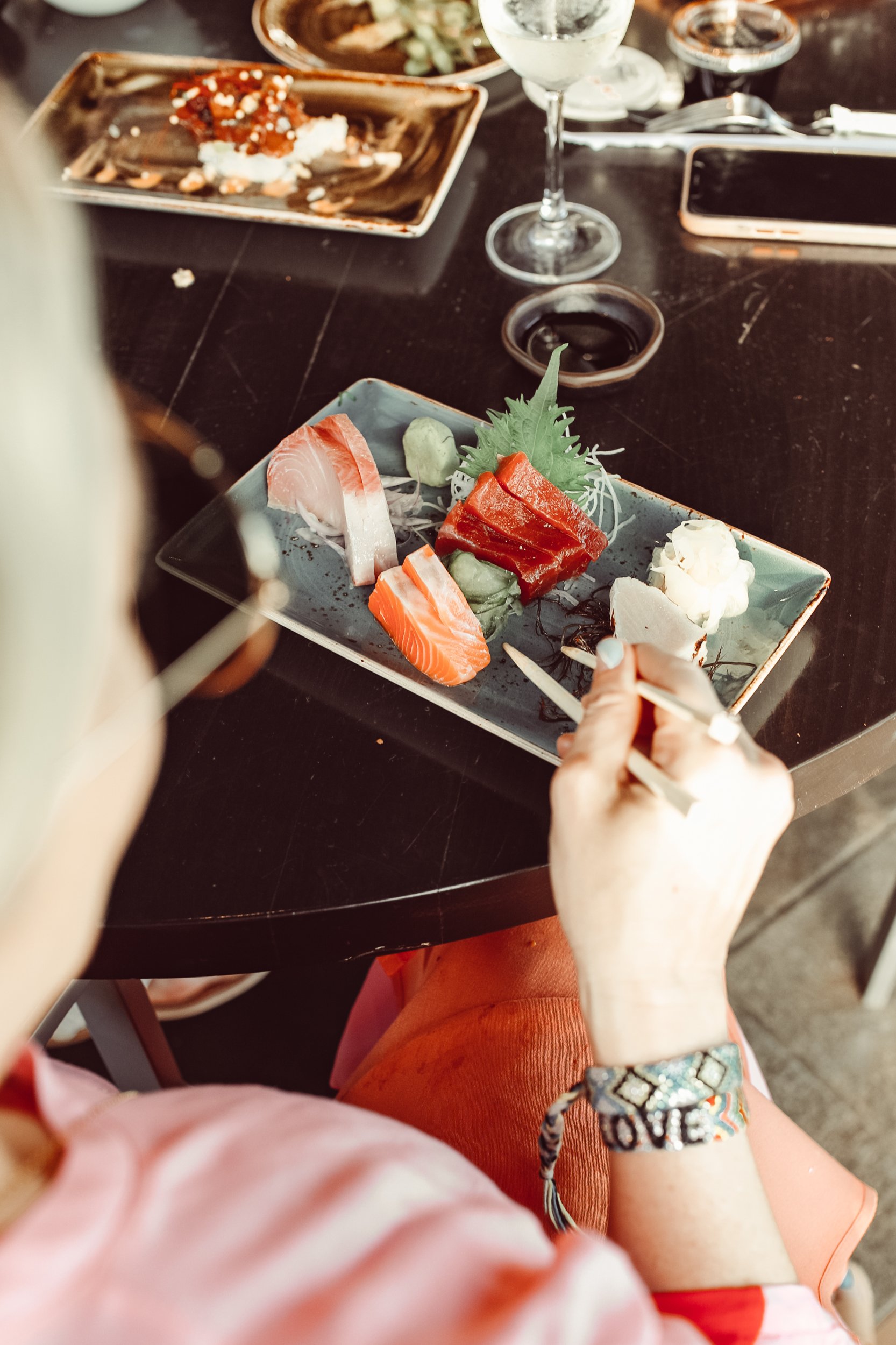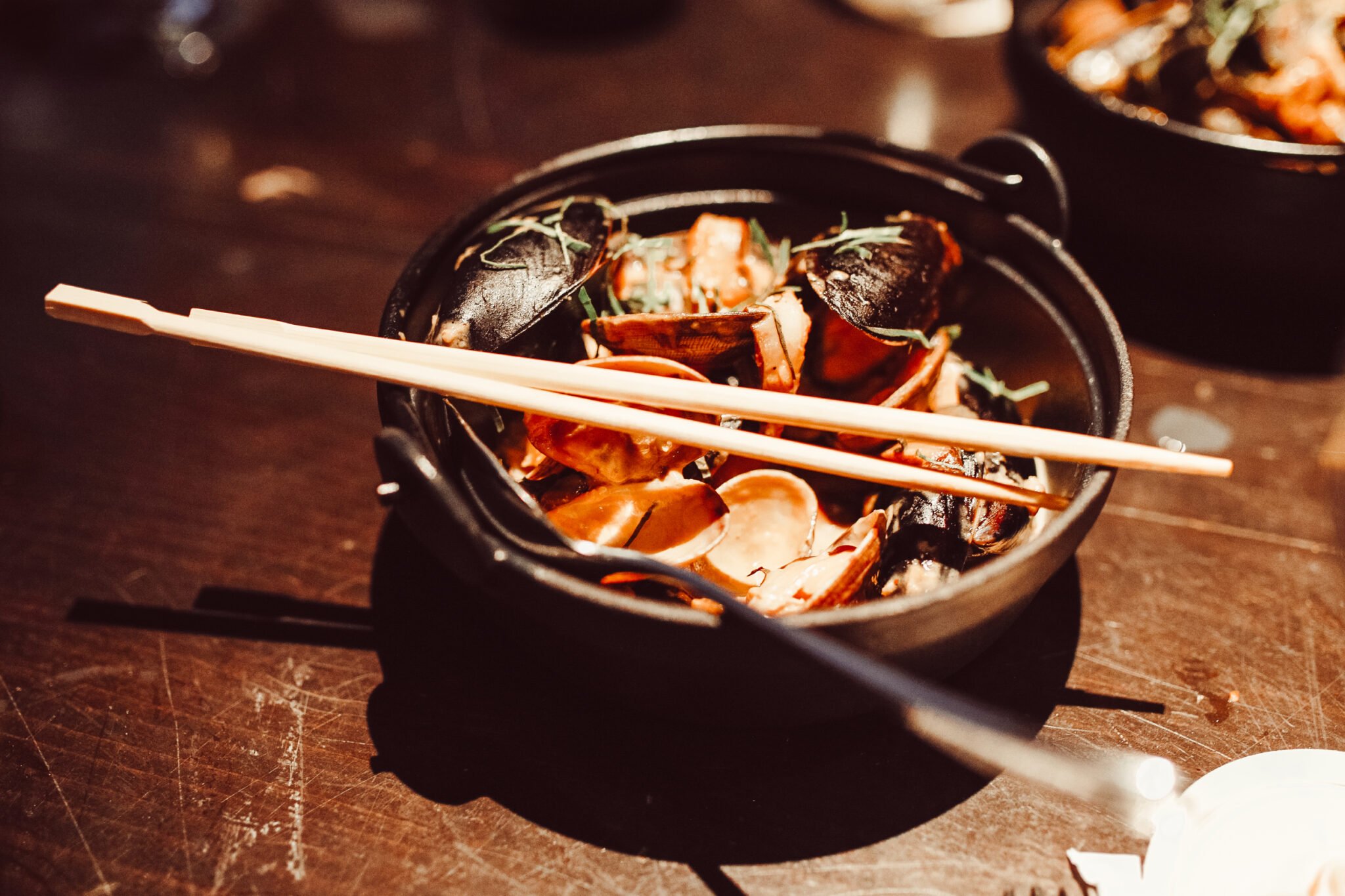 Beachfront Dining
Another special treat was our dinner at the property's signature restaurant, Japengo. If you haven't treated yourself to beachfront dining, please stop reading this and go do that. It was such an amazing experience from start to finish. Japengo is a mix of Asian-inspired surf and turf dishes, with steaks and seafood sourced right from the area.
We dined on fresh slices of fish and the tastiest sushi rolls I've had. There's something really special about eating food all sourced locally—we felt totally spoiled! Plus, we snagged a spot with incredible views of the resort's waterfalls and ocean beyond. Swoon.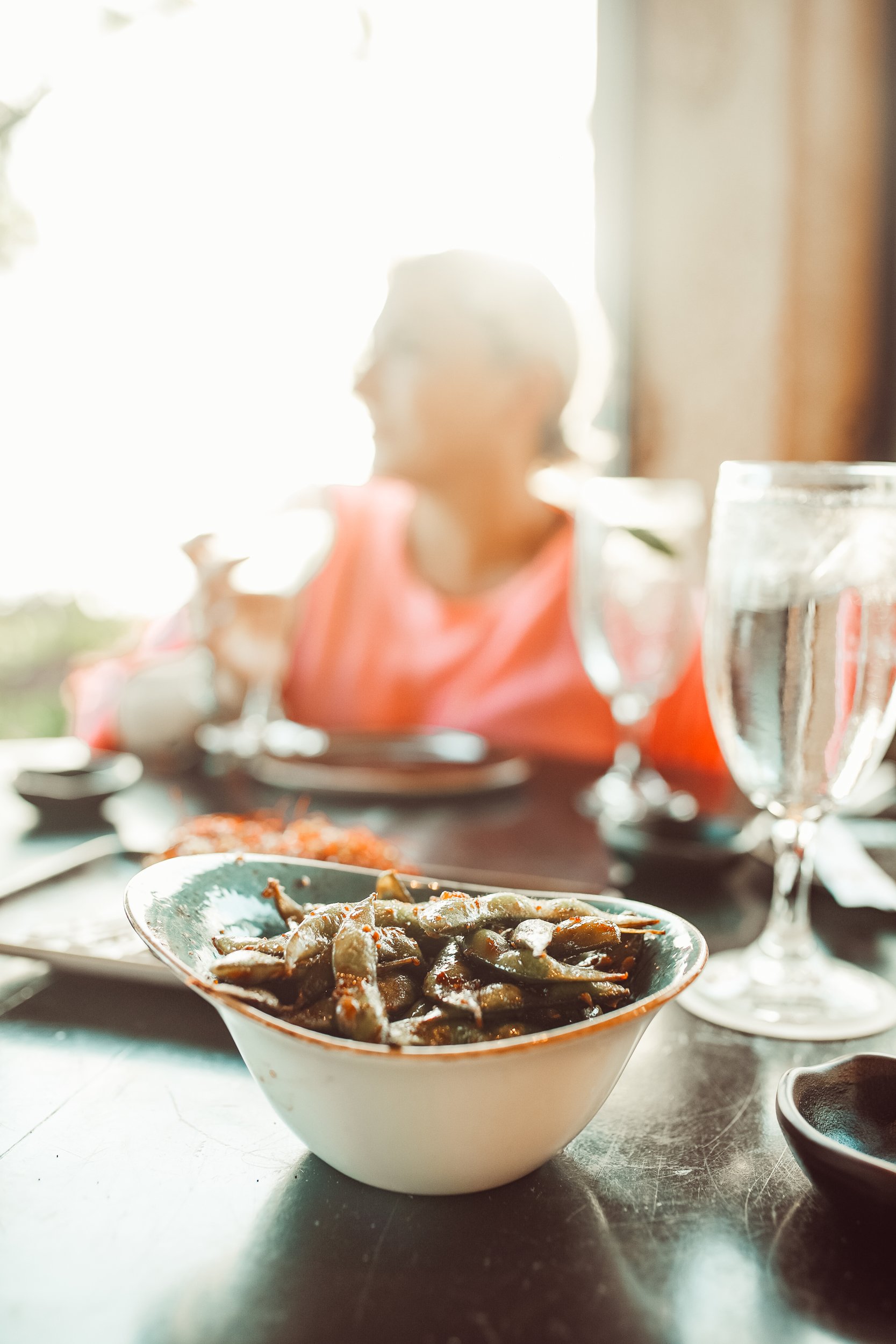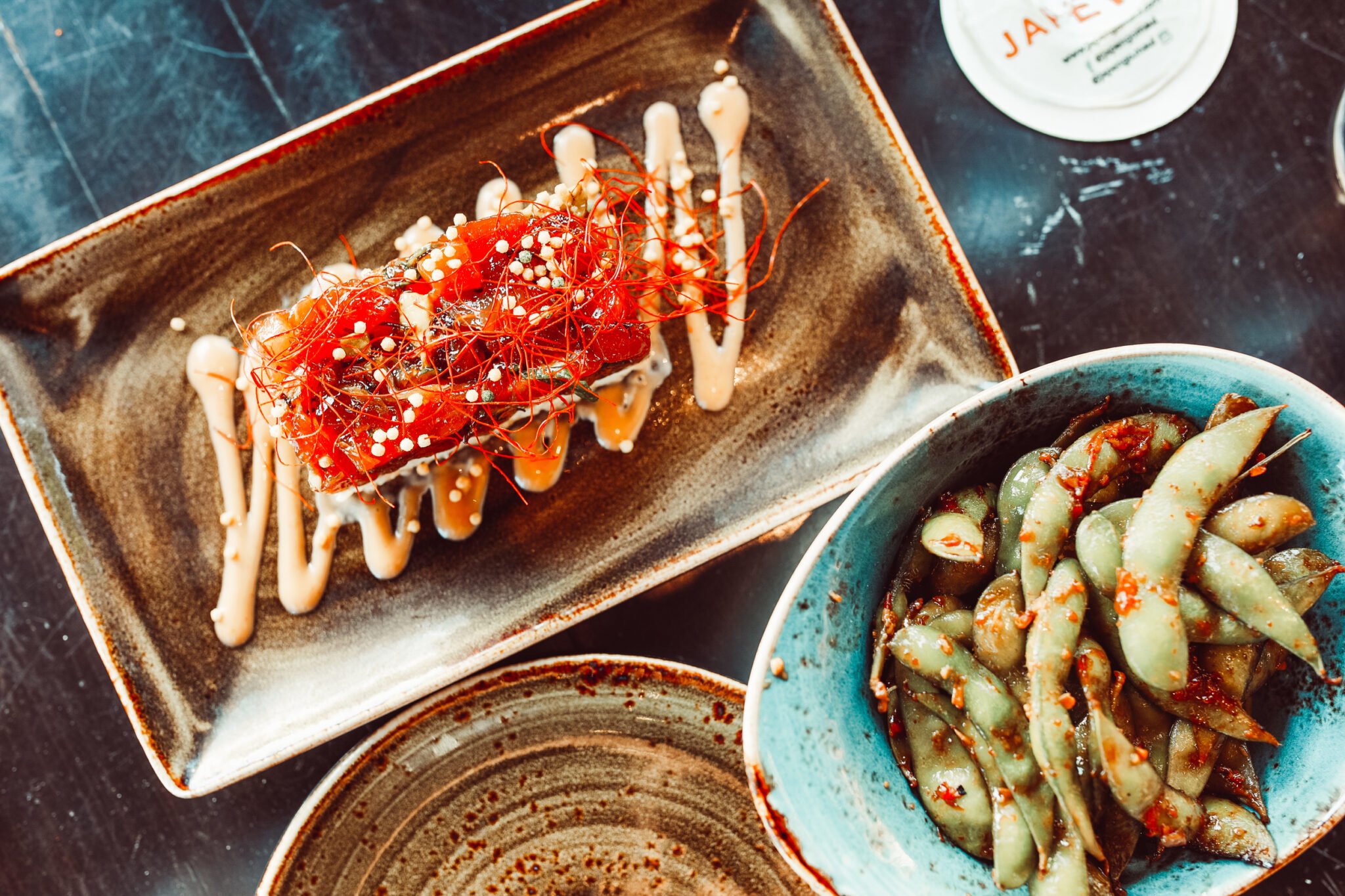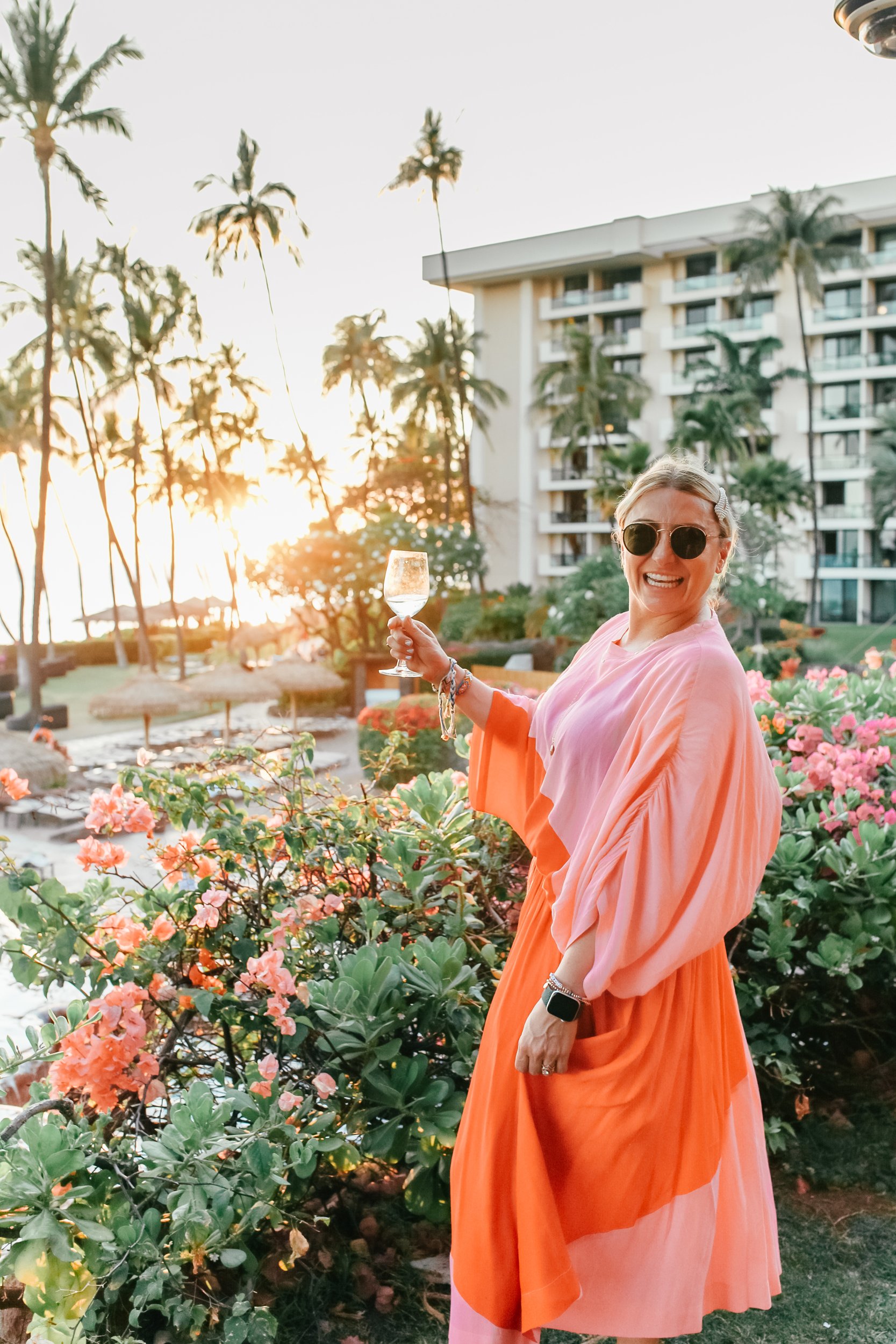 Rest and Relaxation
My major plan for this trip was just to relax. No packed agendas, no rushing from one place to the next—just pure and simple r&r. Boy, was it needed! I think I've all had an extra five years added onto me after this past year and it felt so nice to just unplug, unpack, and unwind.
After all we've collectively gone through, I'm so beyond grateful for our health and the opportunities we get each day. This little getaway was a great escape, for sure, but it meant so much more knowing that we came out of this on the other side. Beyond grateful.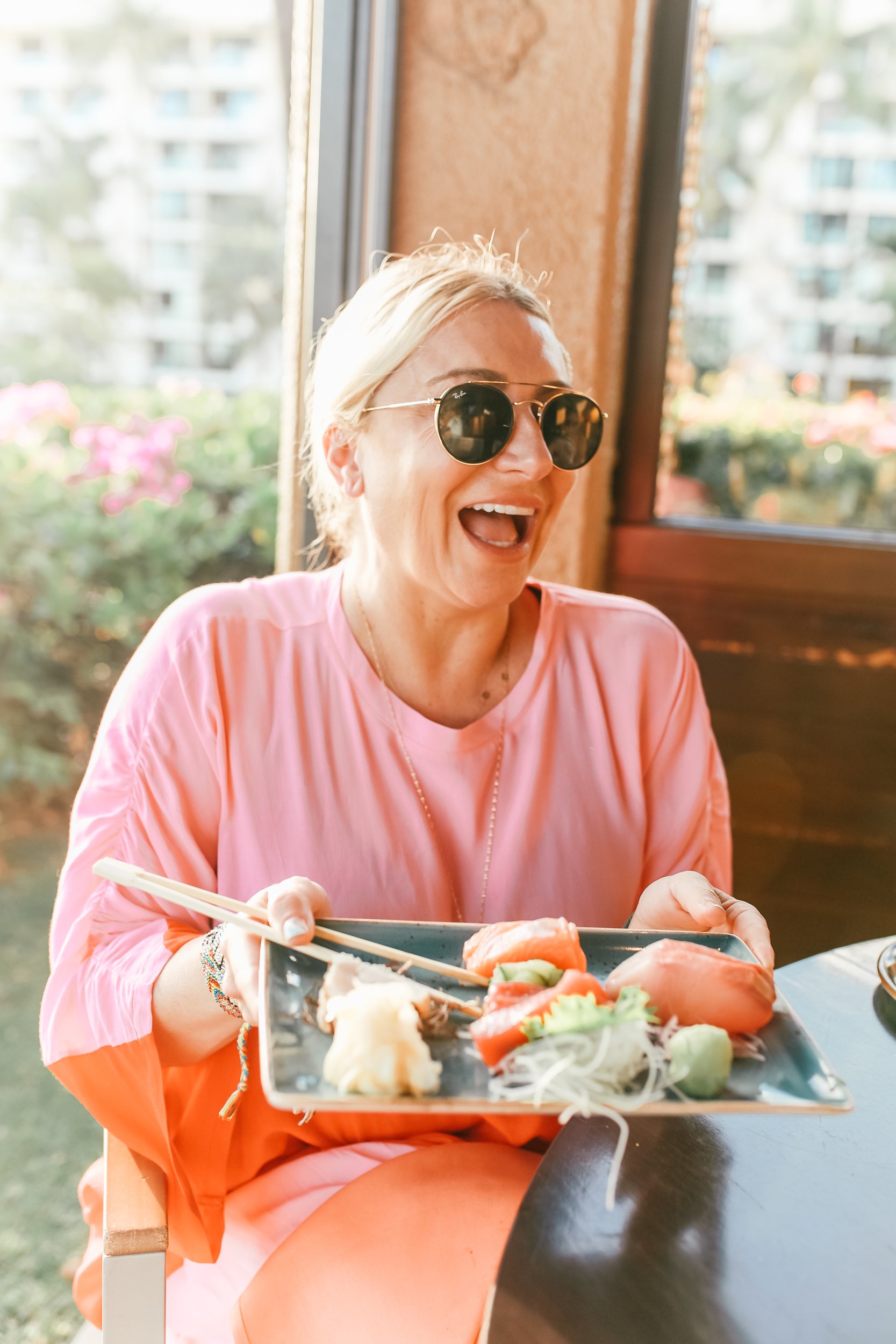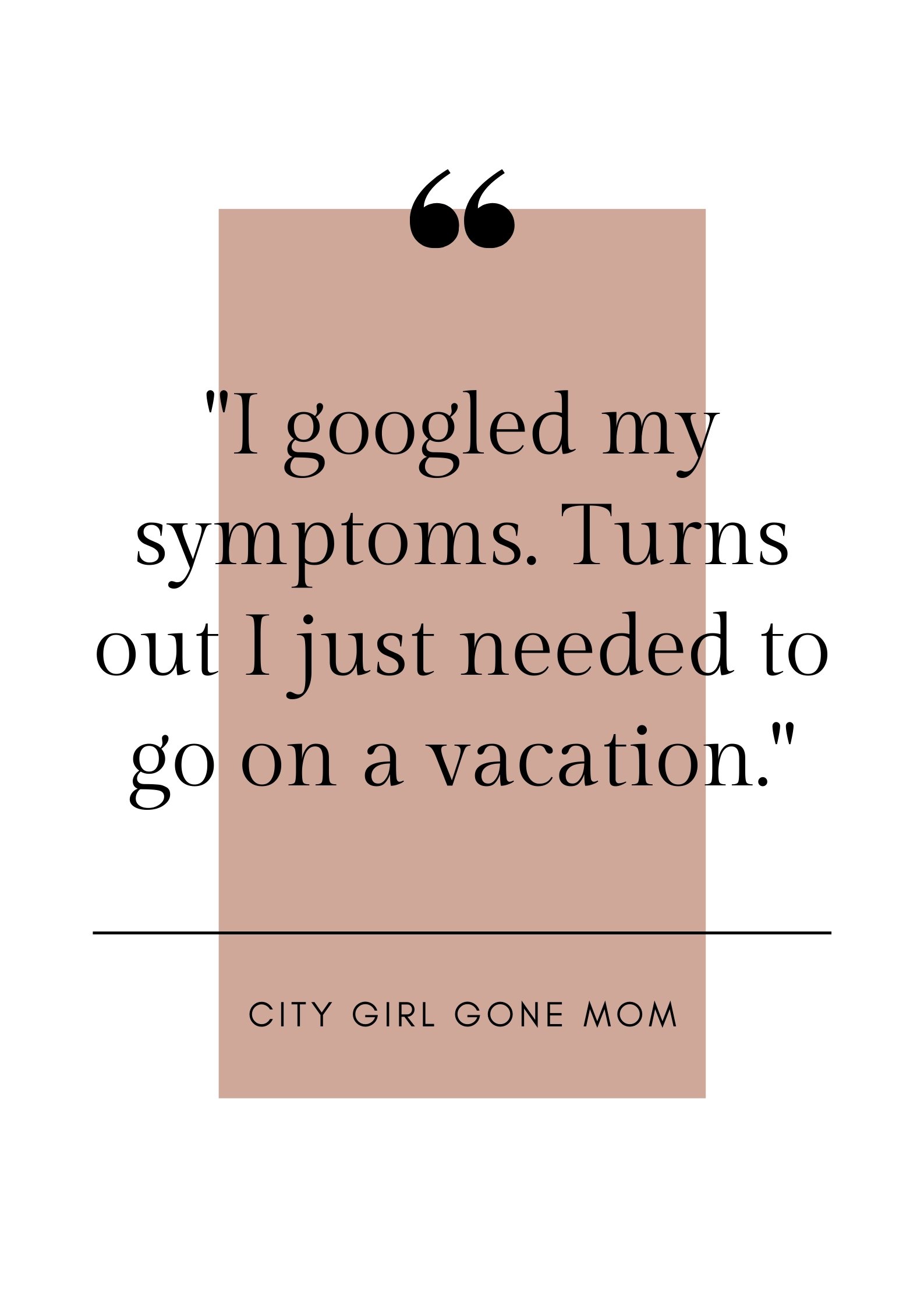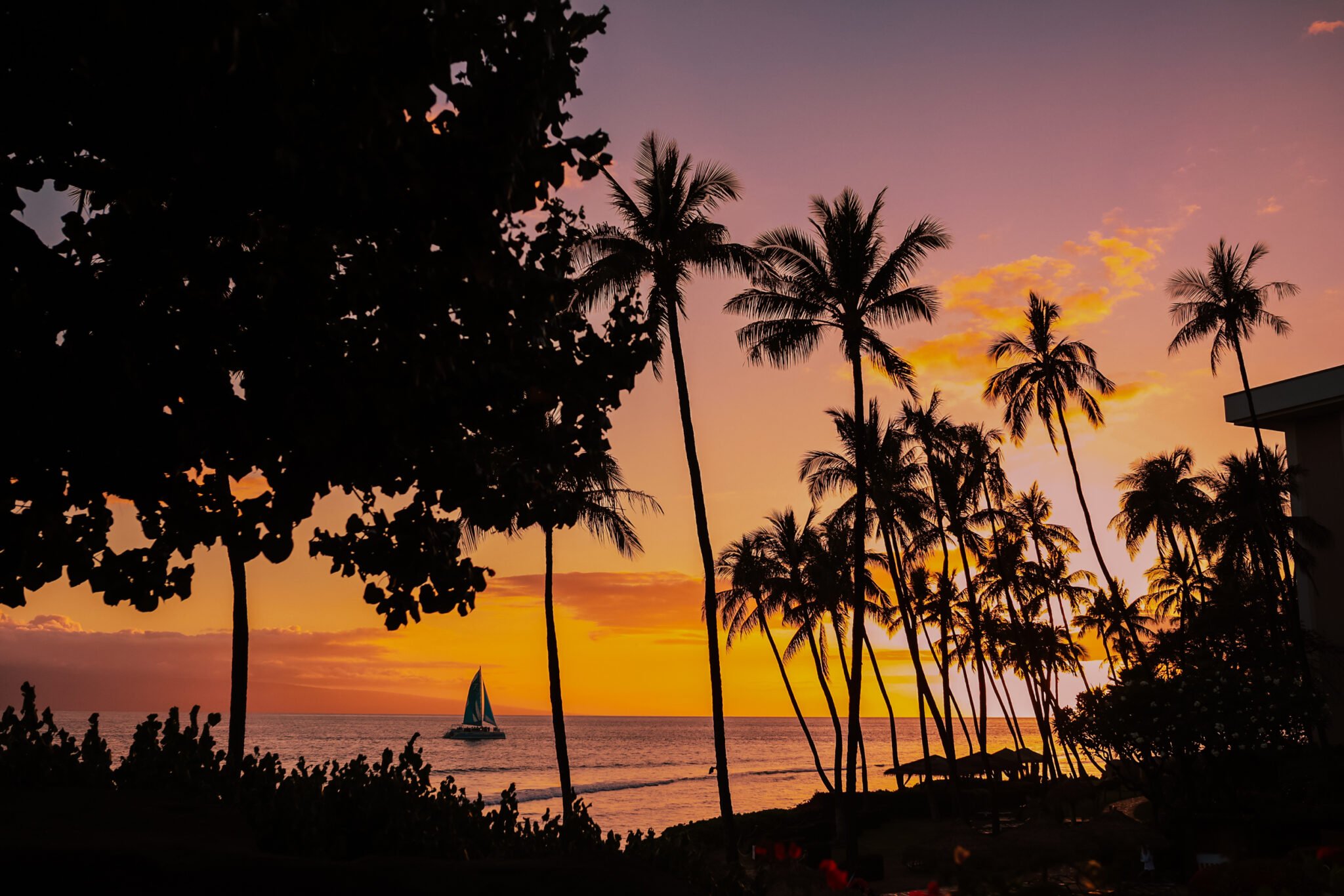 Tips for Parenting In Style...
Never boring, always awesome. Keep up to date with the latest from City Girl Gone Mom.