At the end of 2021, I made one of the biggest life investments I've ever made: I bought a cabin in Big Bear. It was a present that I bought for my family, and I still get emotional writing that out. Over the last year, I've worked to make this place our own. A new space for my family to grow, connect, and create life-long memories. But even with a year to paint, add, design, and decorate, it's not complete! It's a work in progress, but it's one of the best gifts that I've ever given my family.
Now I get to turn this awesome mountain house into a home. If you've been following along on my blog posts you'll see that we've already made some amazing changes with a little paint and polish. It never fails to surprise me what a coat of paint can do! With a few key pieces of furniture, it already looks and feels so different. But this season, we spent new year's up at the cabin, so I was able to add a few more touches of home!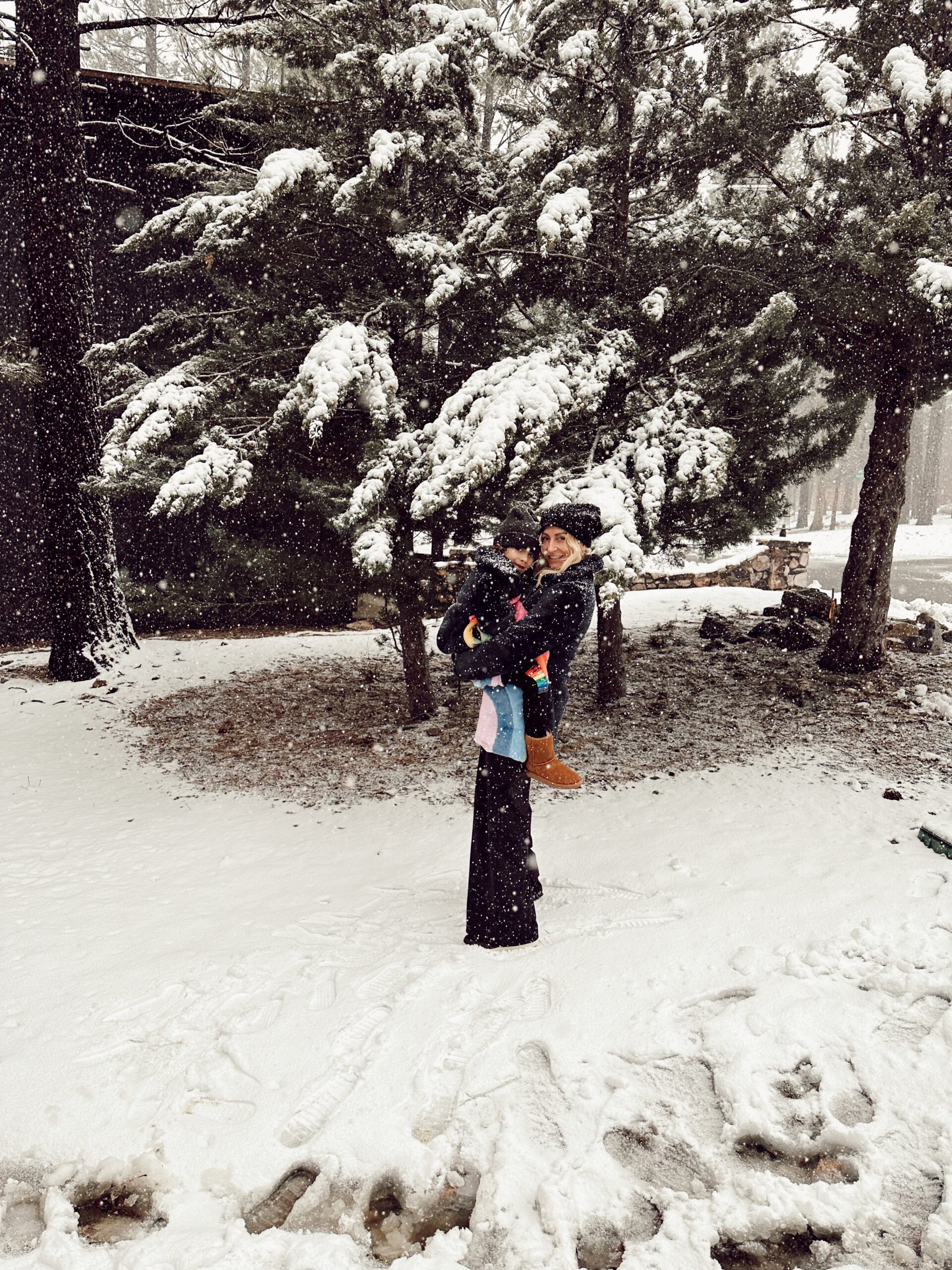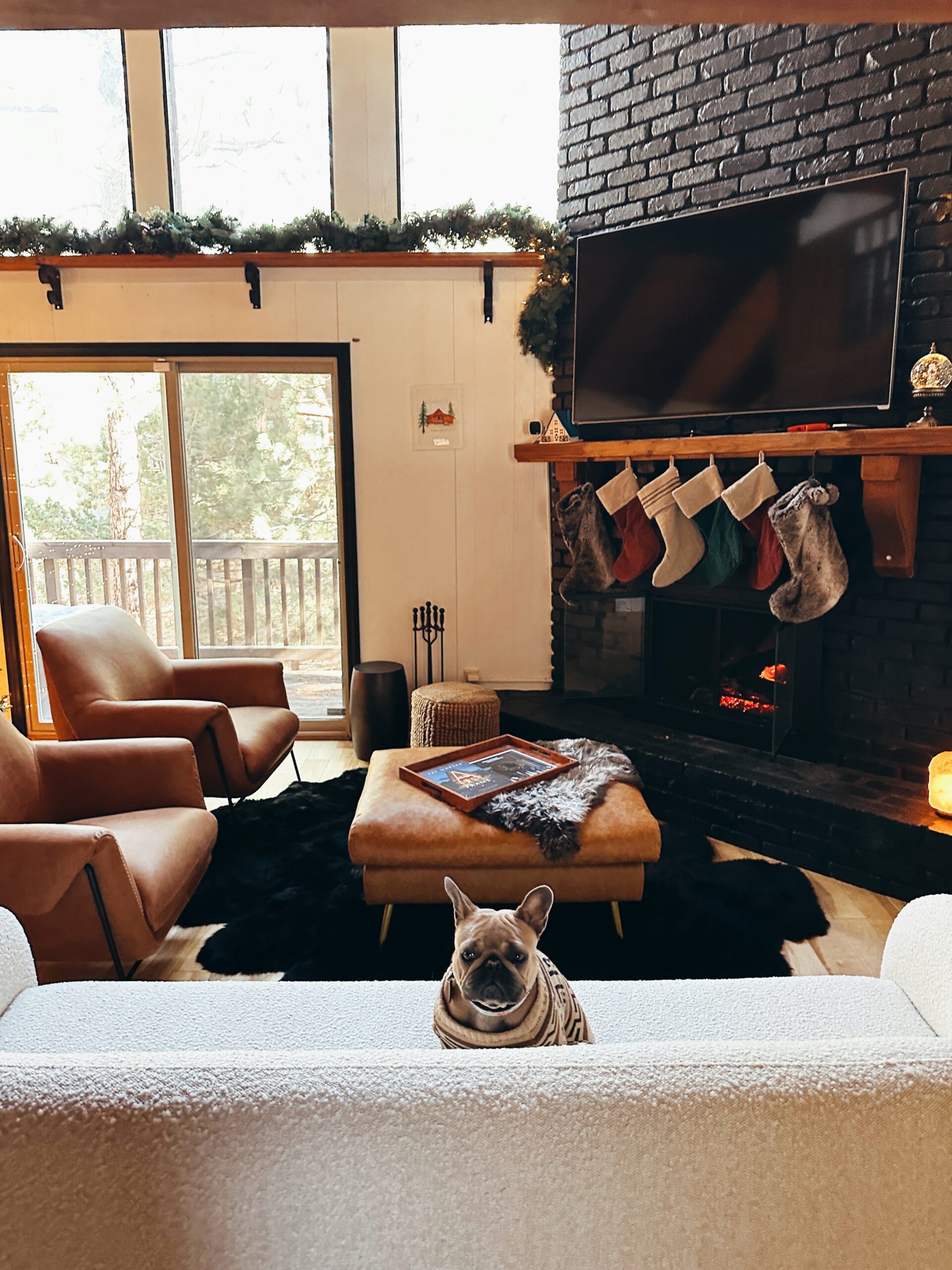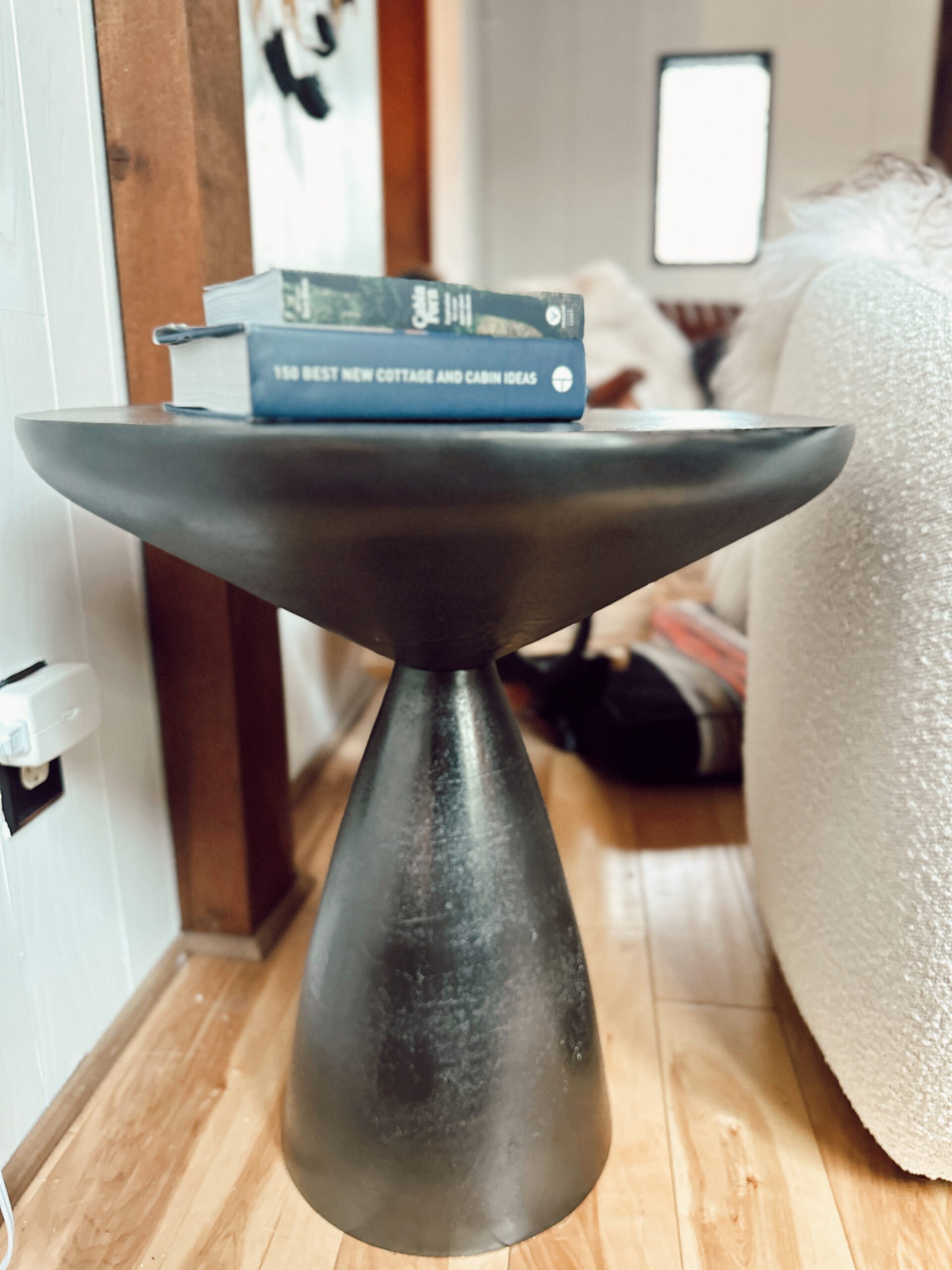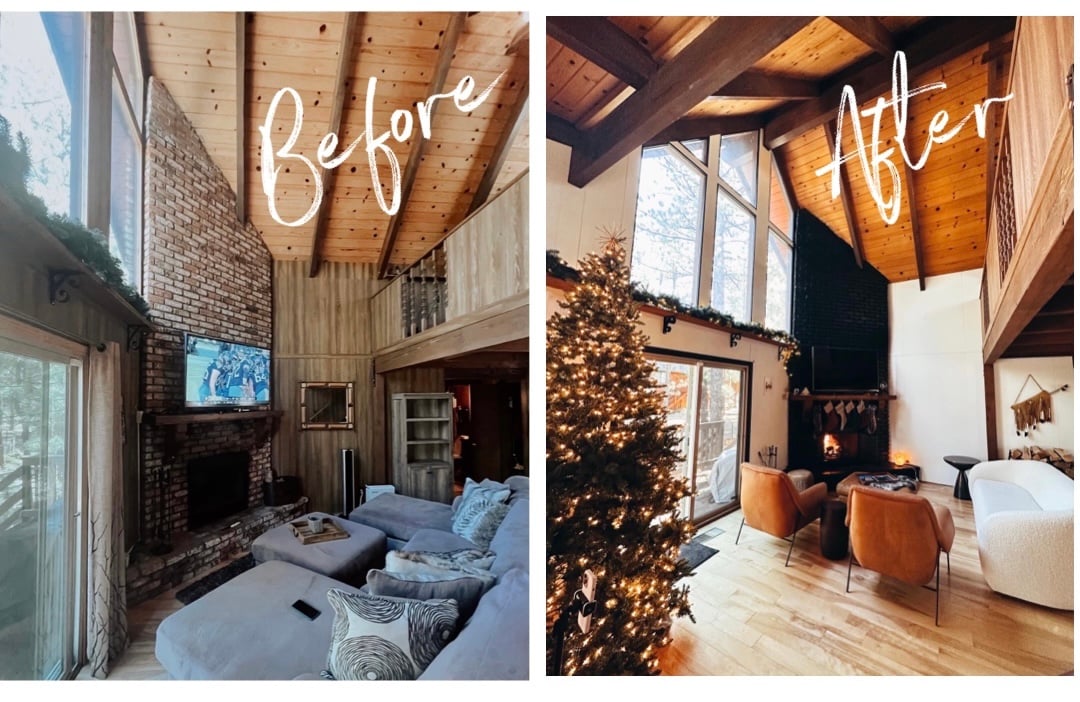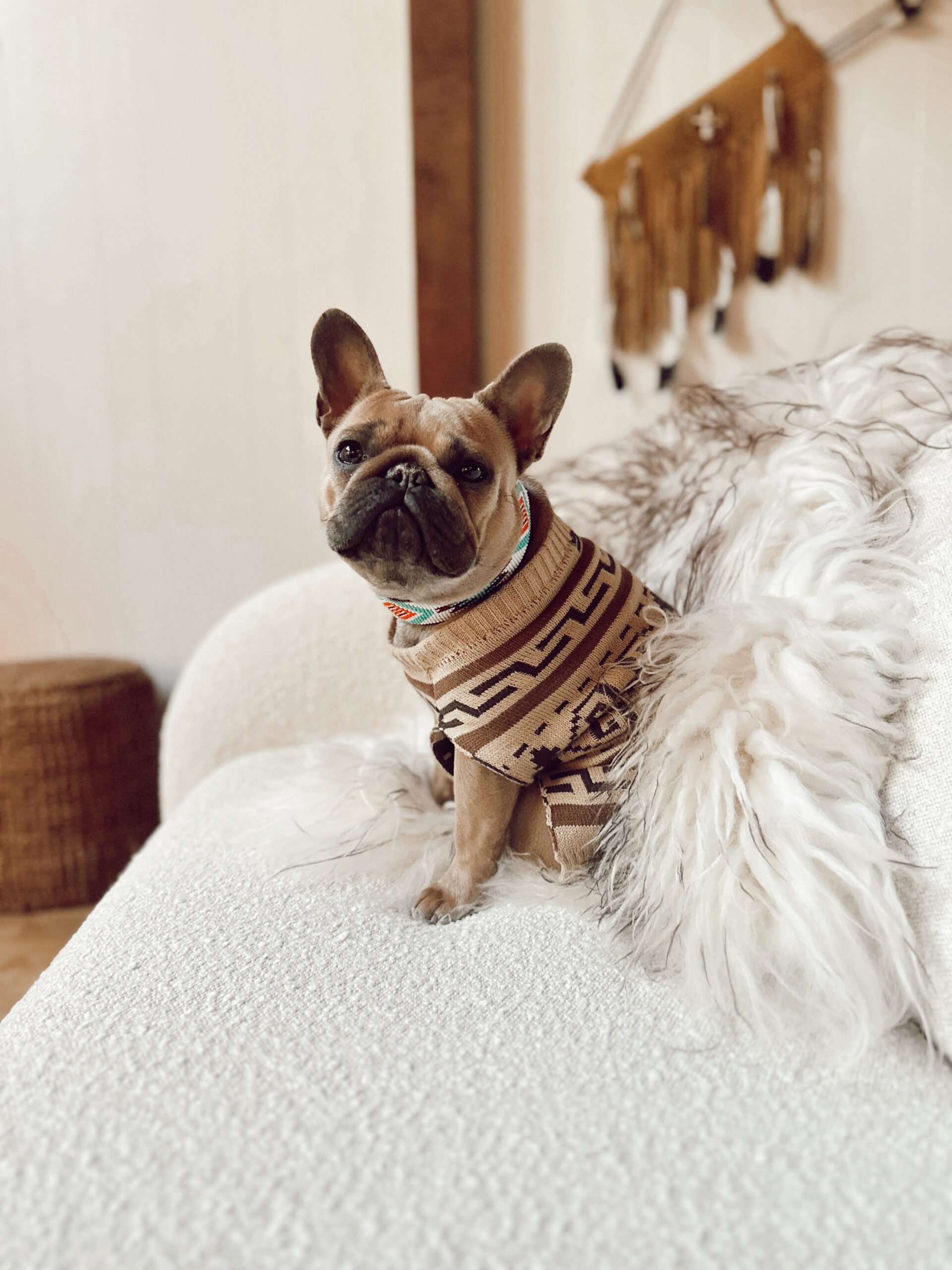 Space For Family
Once again, I partnered with Arhaus and added all the little things that make my cabin special. I worked specifically with Arhaus Interior Designer Julia Smith, who helped me bring my vision together. I think the biggest change was in my living room! From floor to ceiling, it got an amazing makeover and looks like a completely new space. The Fresno Sofa gives the space a cozy feel and works well for the size of the room, and with the matching Engles Leather Chairs flanked by Hammered Drum End Tables, it's a perfect space to curl up.
And I love how the Sheepskin Black Rug ties in with the dark chimney. A couple of Laos Jute Poufs give us additional places to sit or a place to prop up our feet. On the far side, an Amina End Table gives us some space for books and mugs of hot chocolate! Across in the dining room, we hung the Roscoe Globe Chandelier to give the whole space some beautiful light!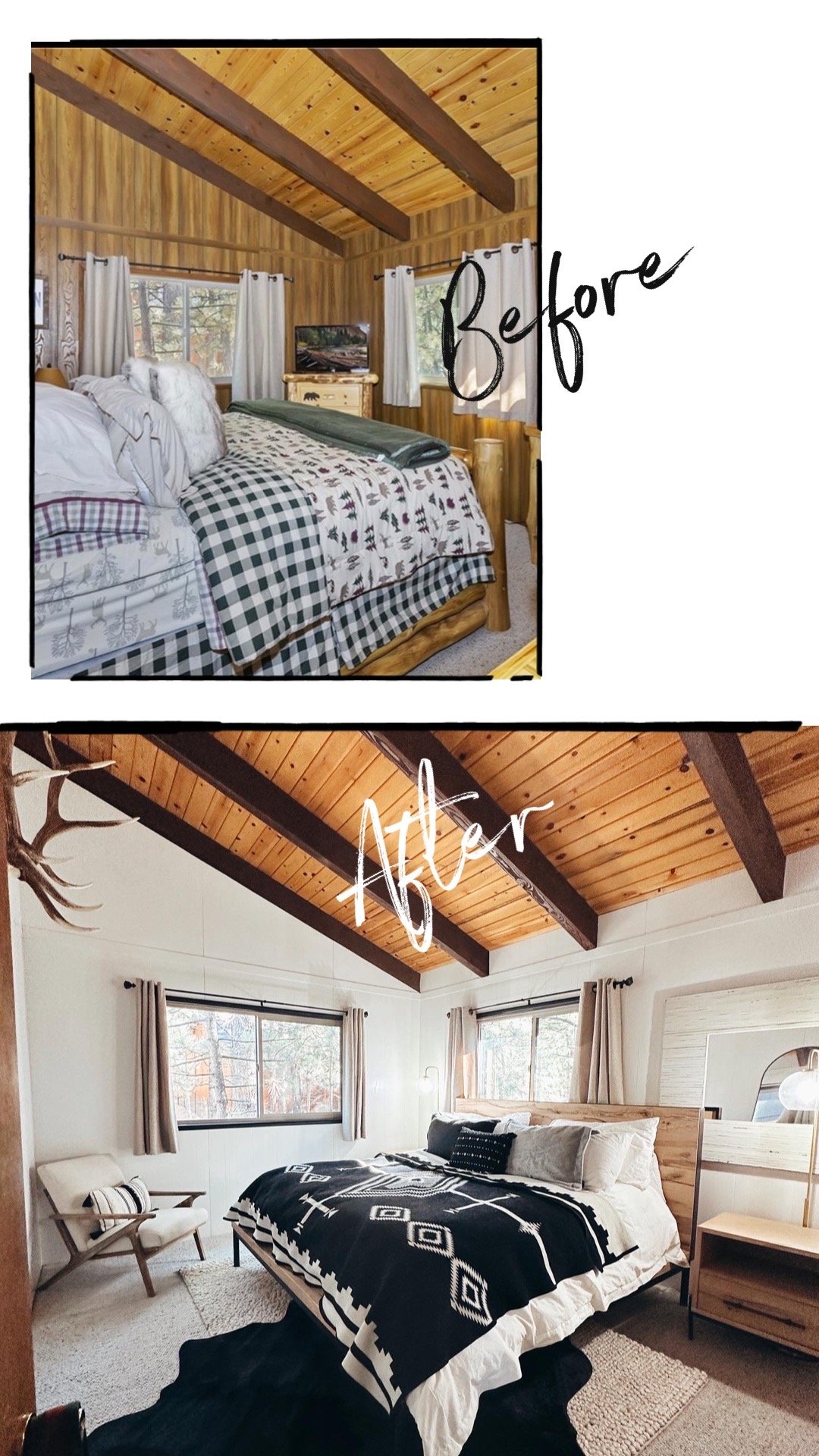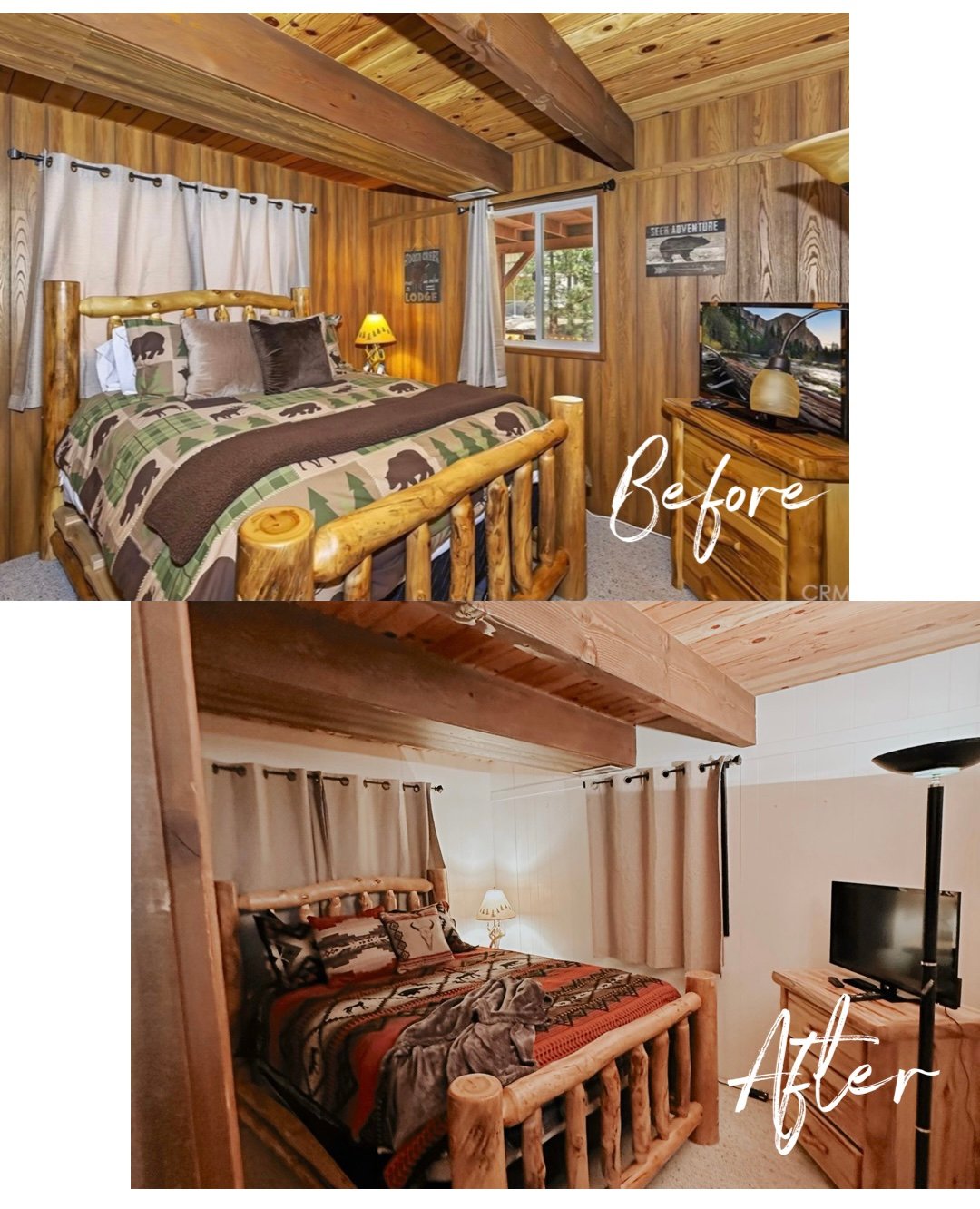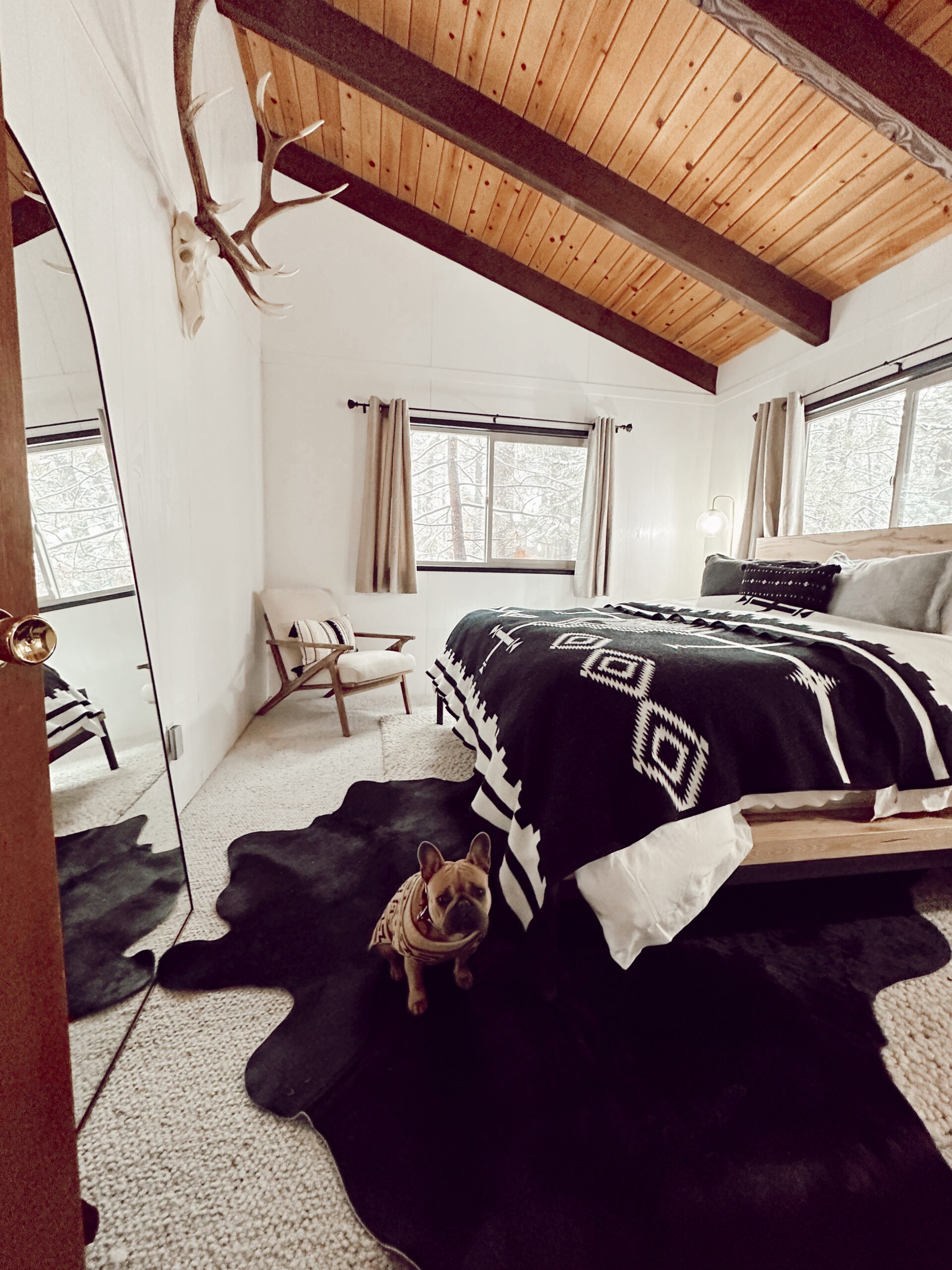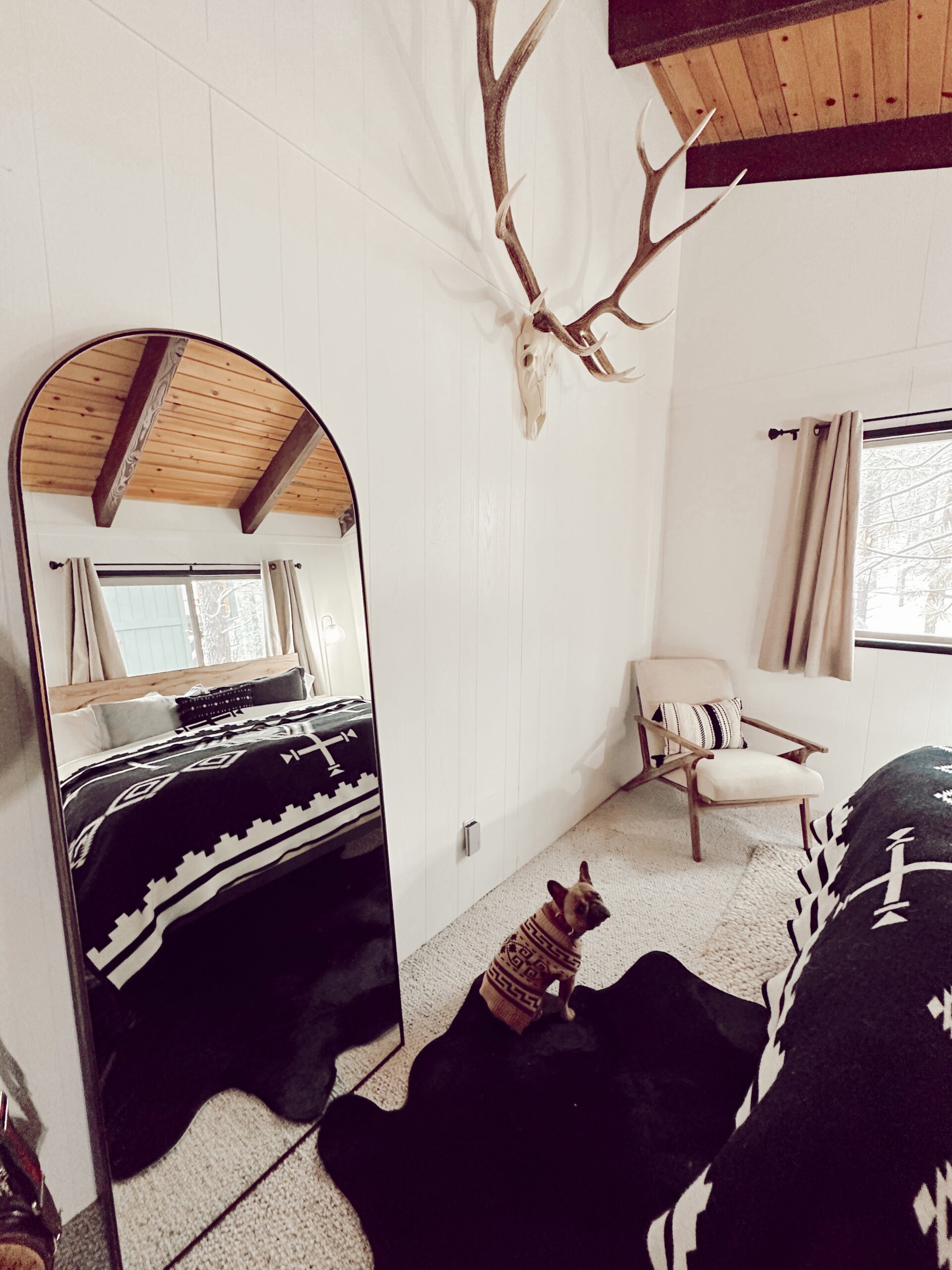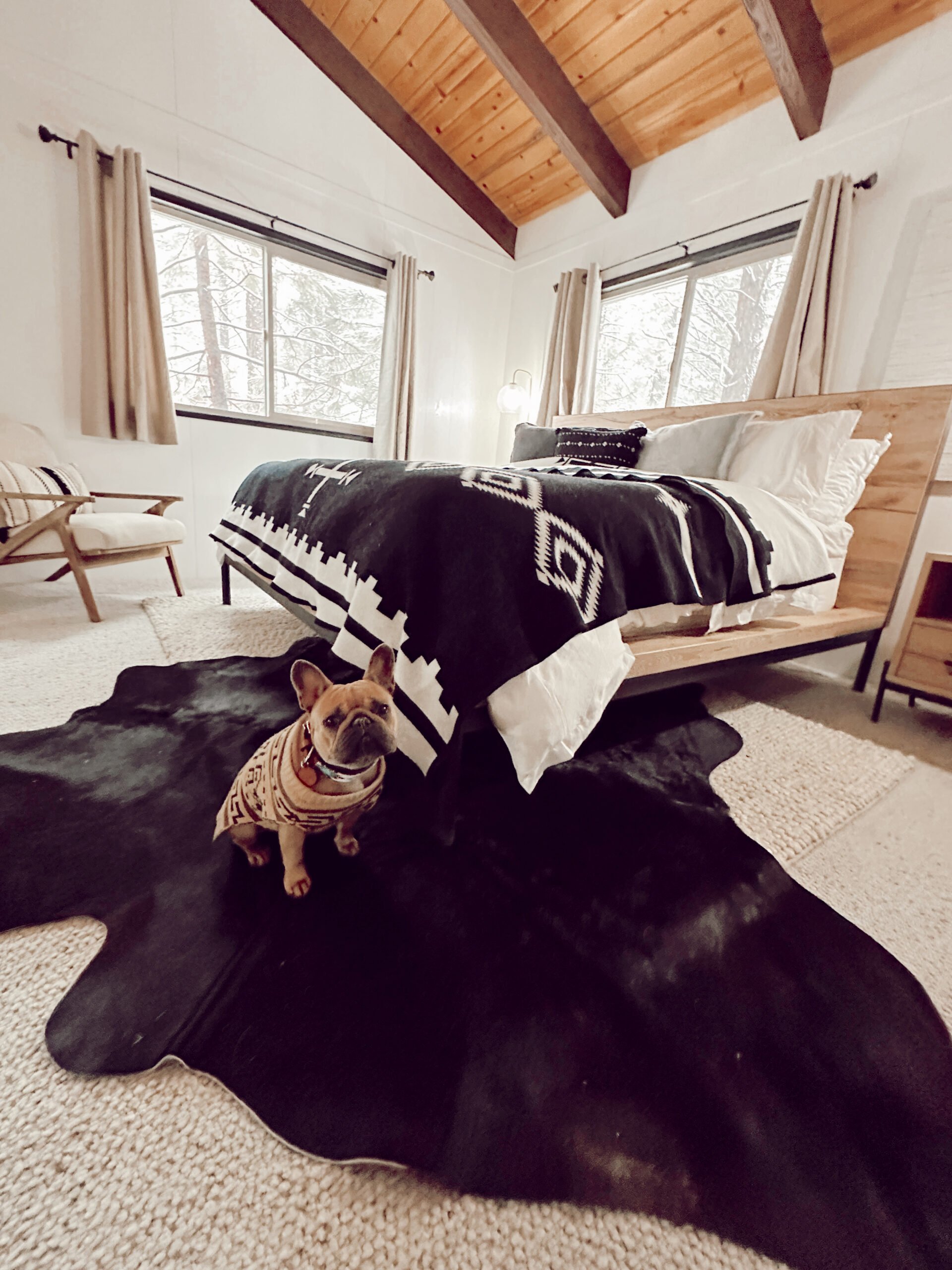 Upgraded Bedroom
Over in the master bedroom, I knew we needed a serious upgrade. I wanted a space that felt comfortable and inviting, with a little touch of that natural aesthetic. I opted for a Sullivan King Bed with matching nightstands, as well as a big Arch Brass Floor Mirror. (Mama needs to make sure her outfits are on point, even in the mountains!) Pulling together the monochromatic look is the Hair On Hide Black Angus Rug.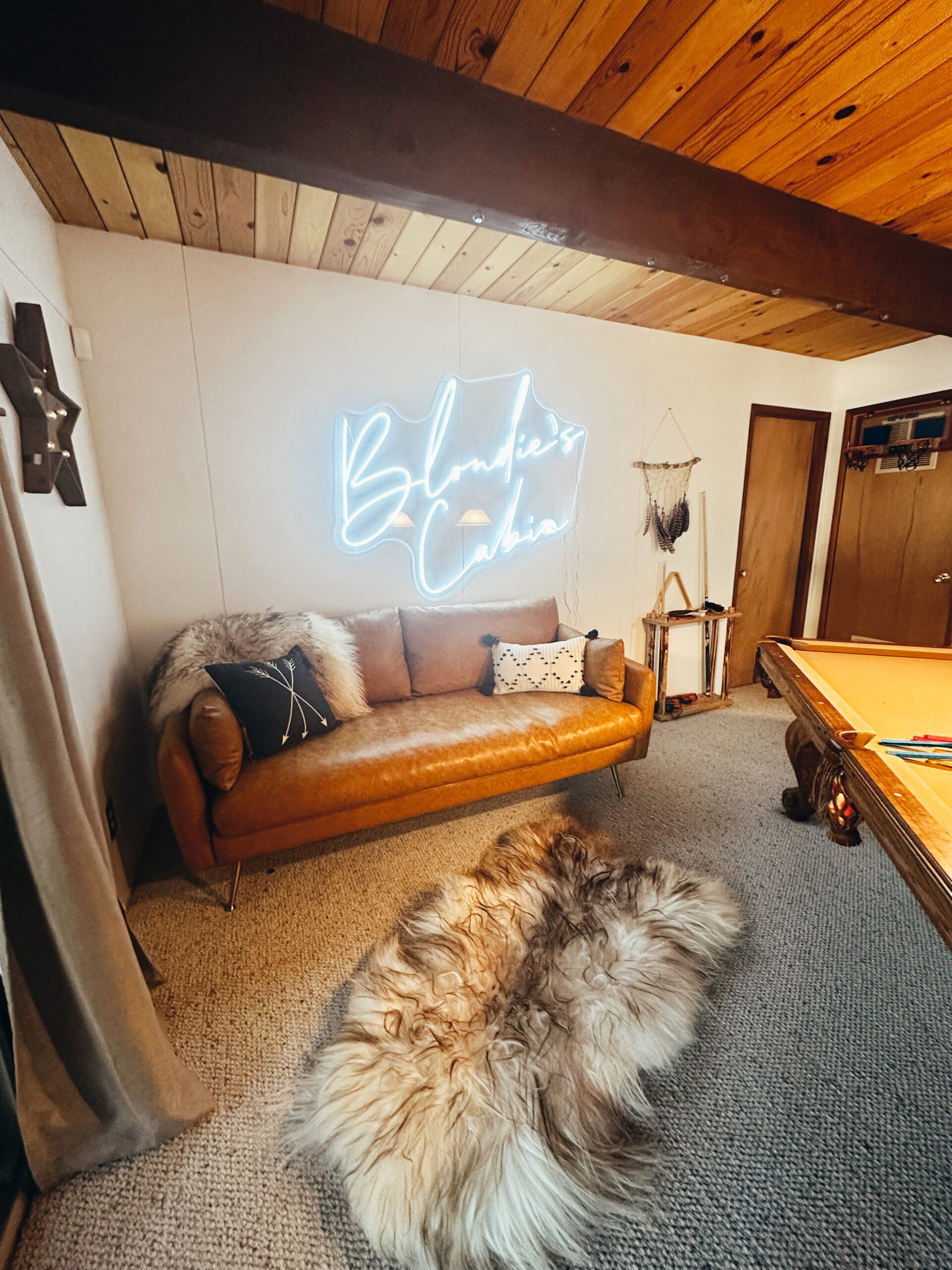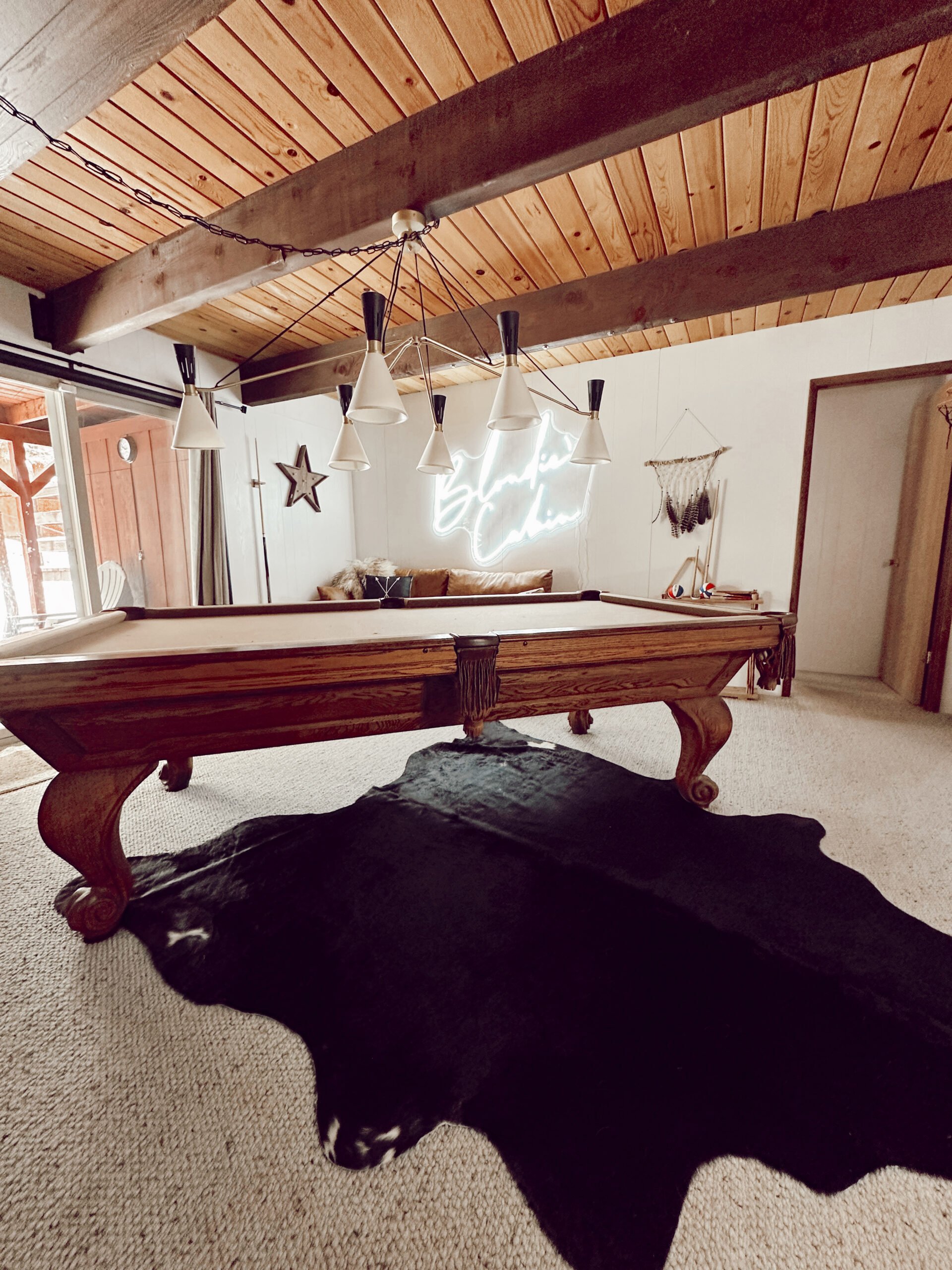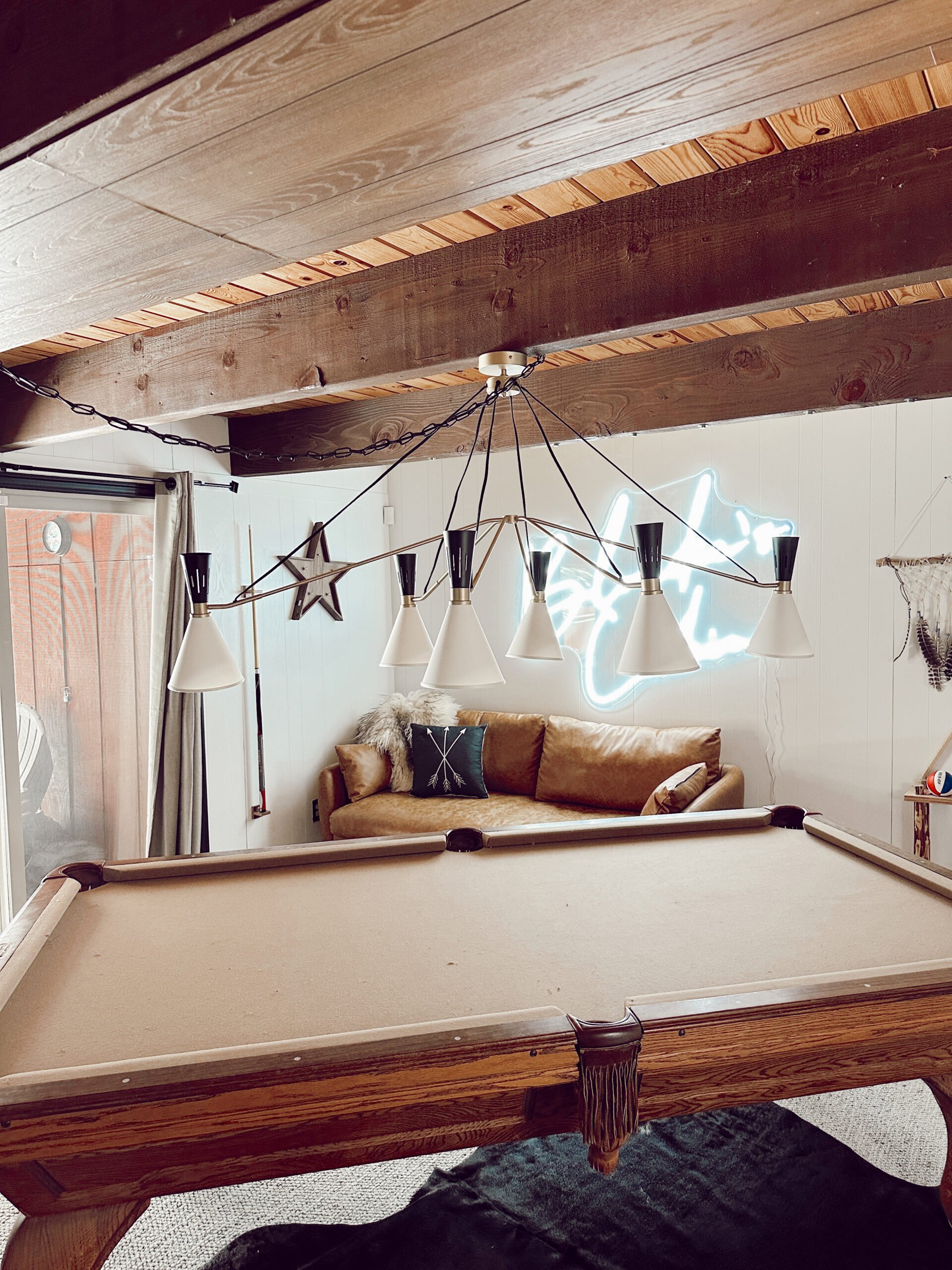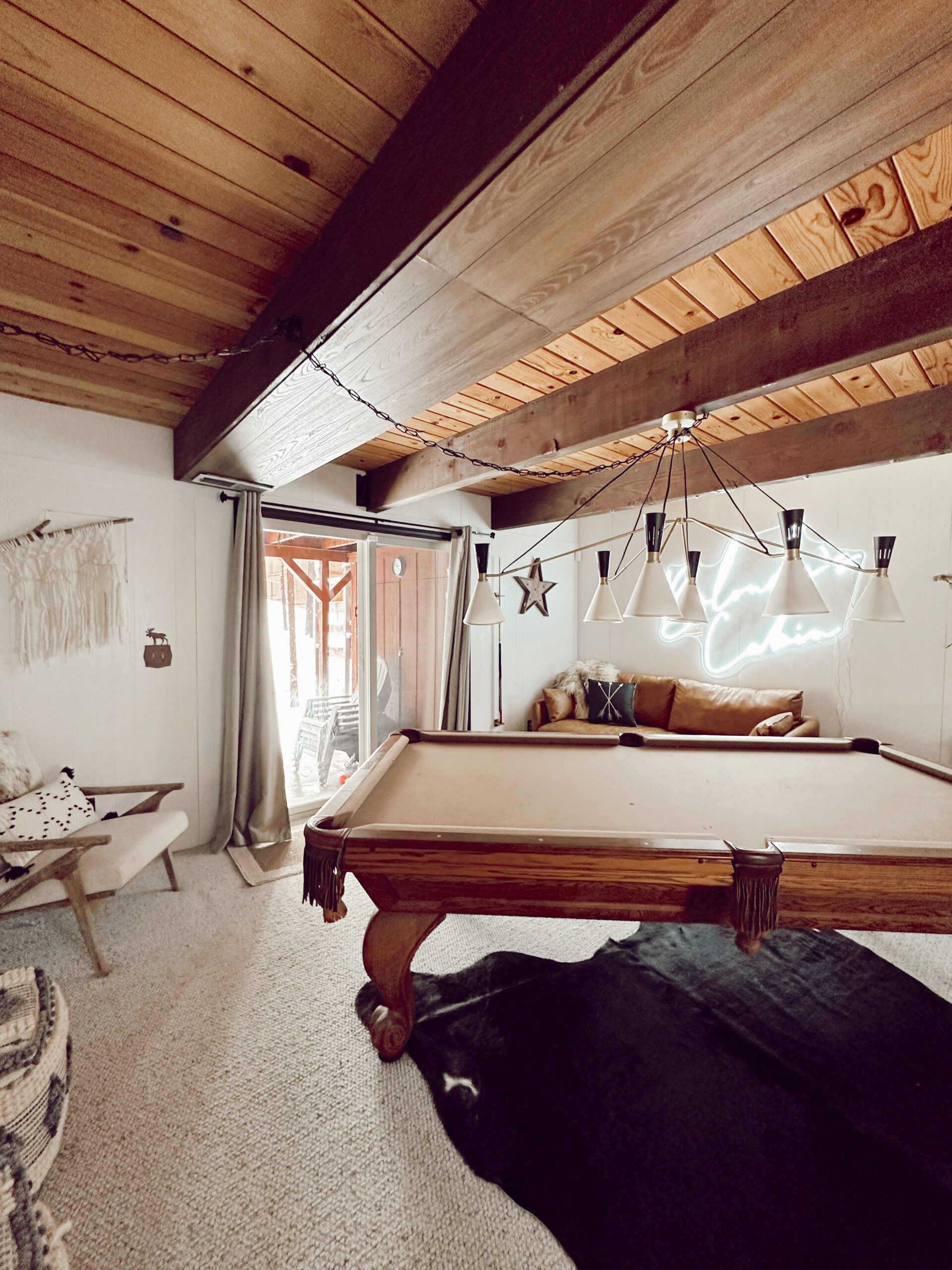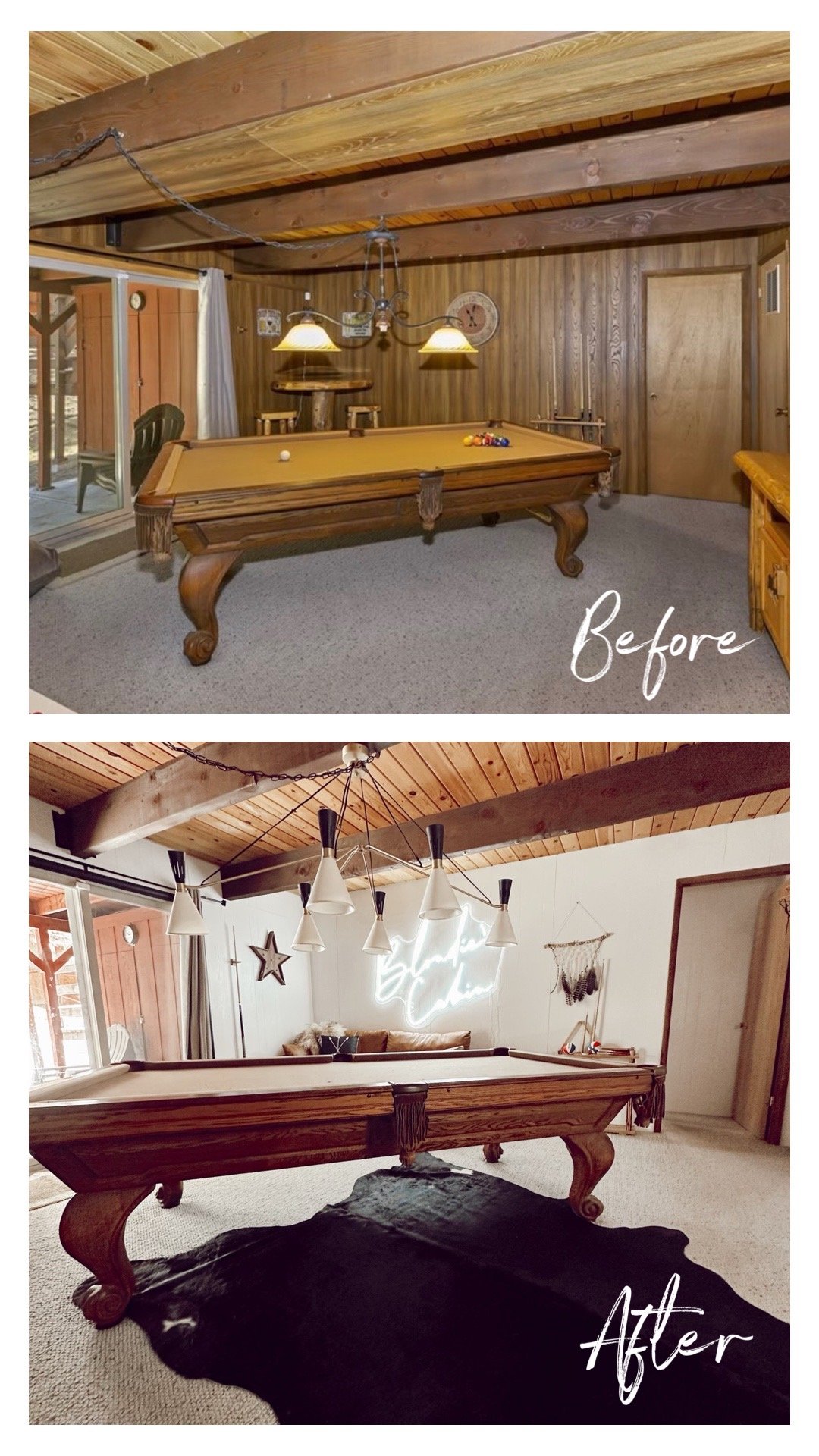 Spaces to Play
We needed some light in our pool room, so I added in the Ramsey Chandelier with two matching Ramsey Wall Sconces. Now we can see clearly when we play!
This Big Bear cabin has been amazing to my family and me over the past year as we build it into our little home away from home. I'm so excited to continue making memories here as we head into 2023. Make sure that you follow along as we add to the house and create a unique family space. Stay tuned to see what we do with the outdoor space as we head into spring!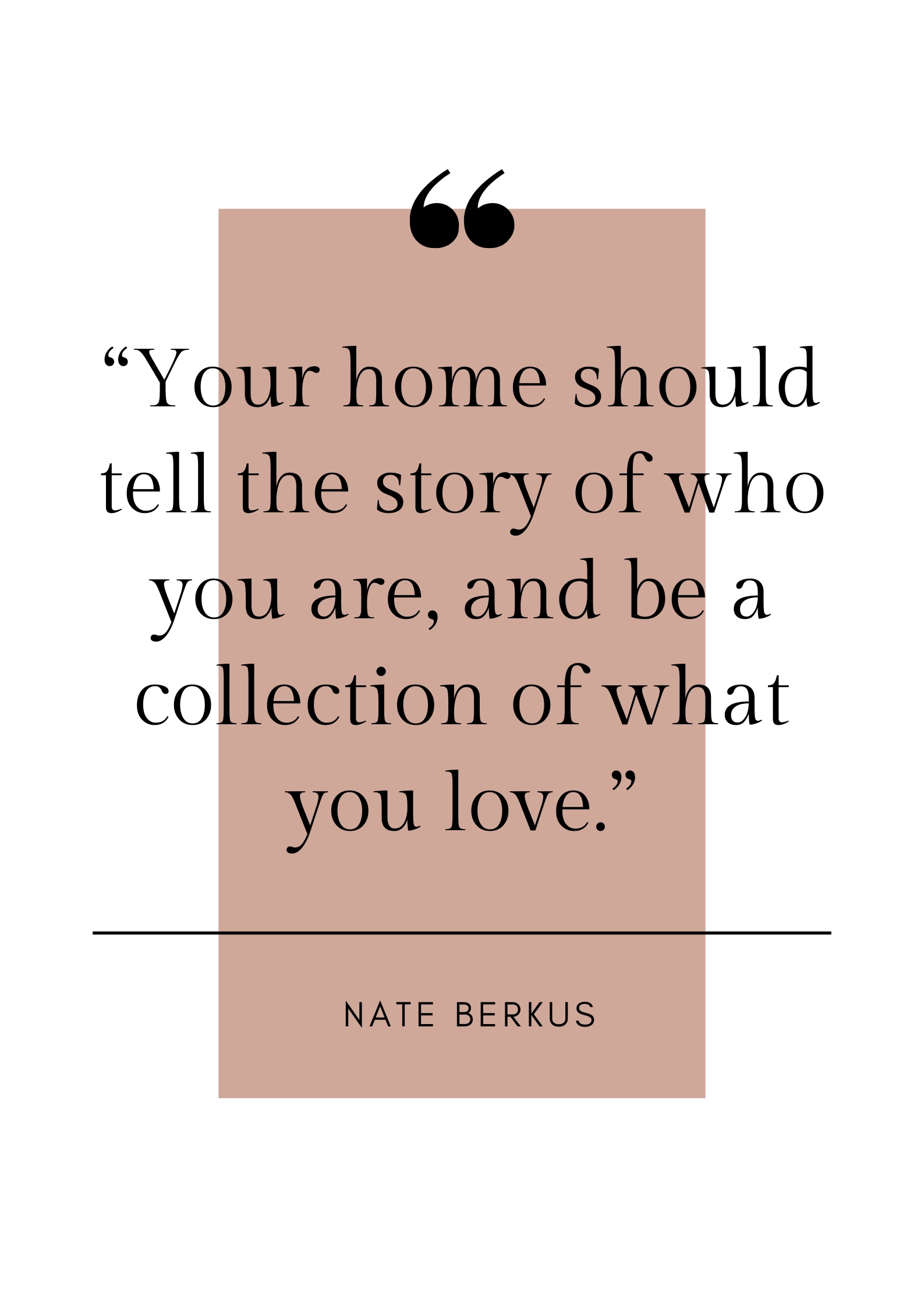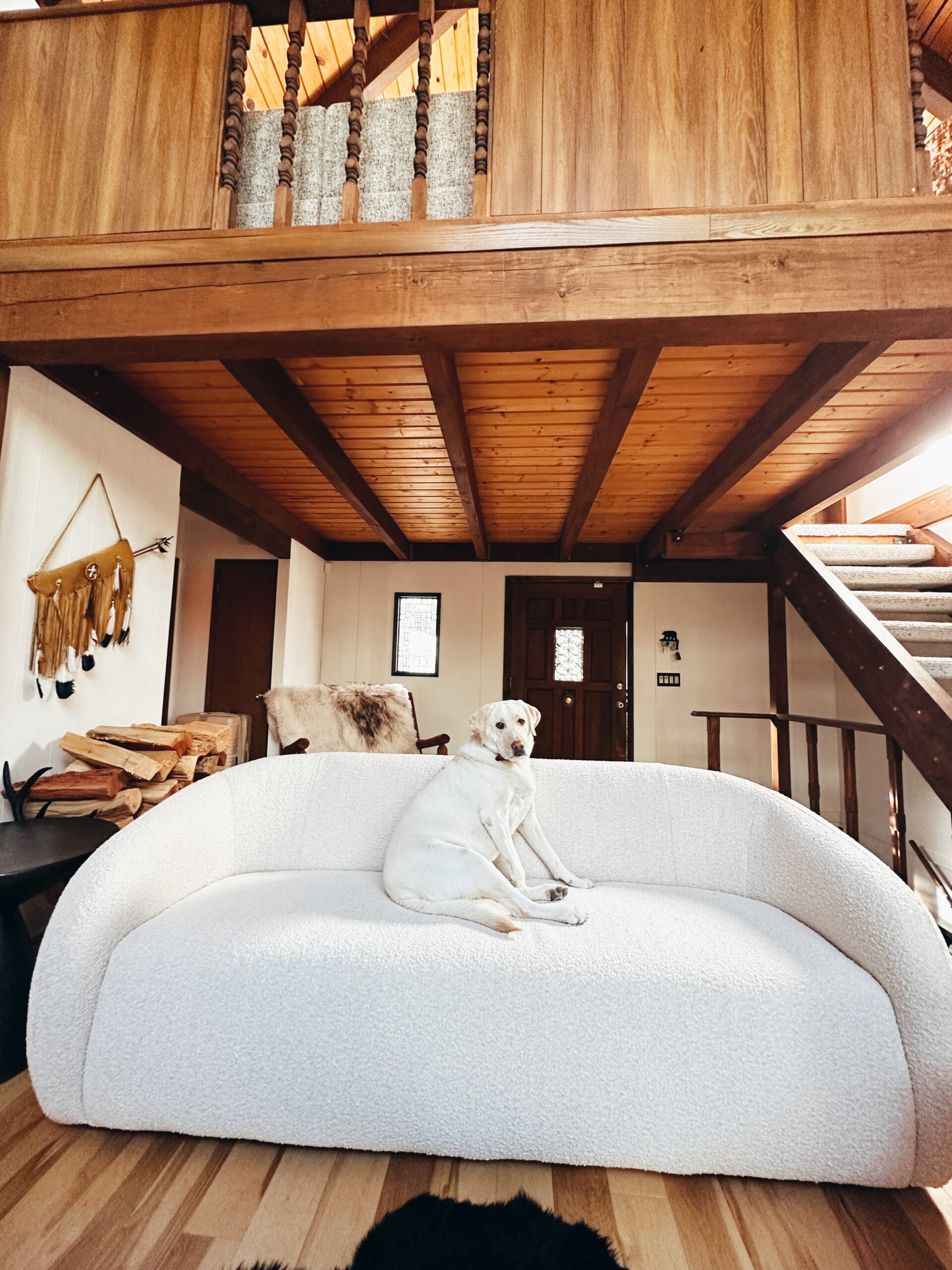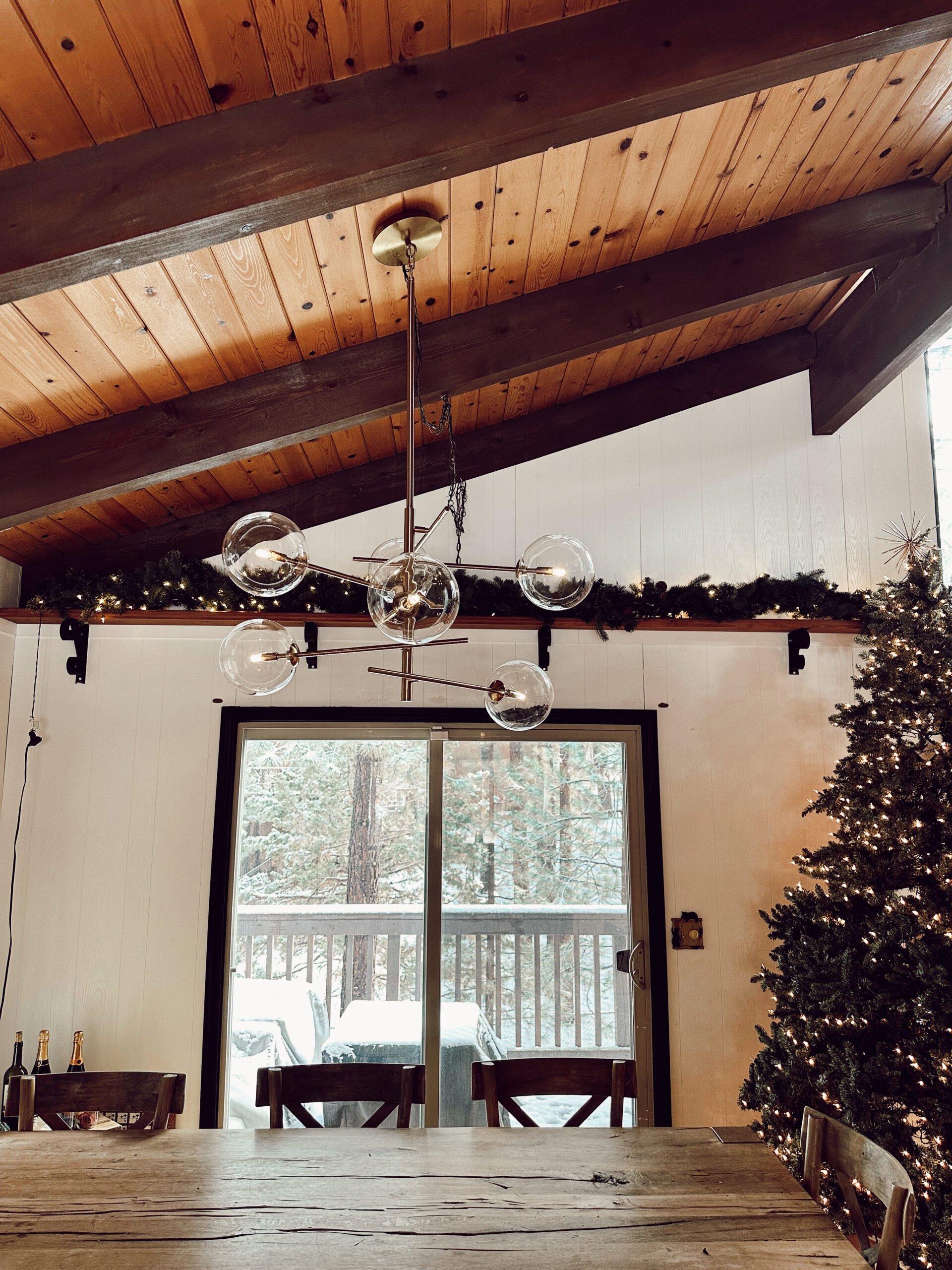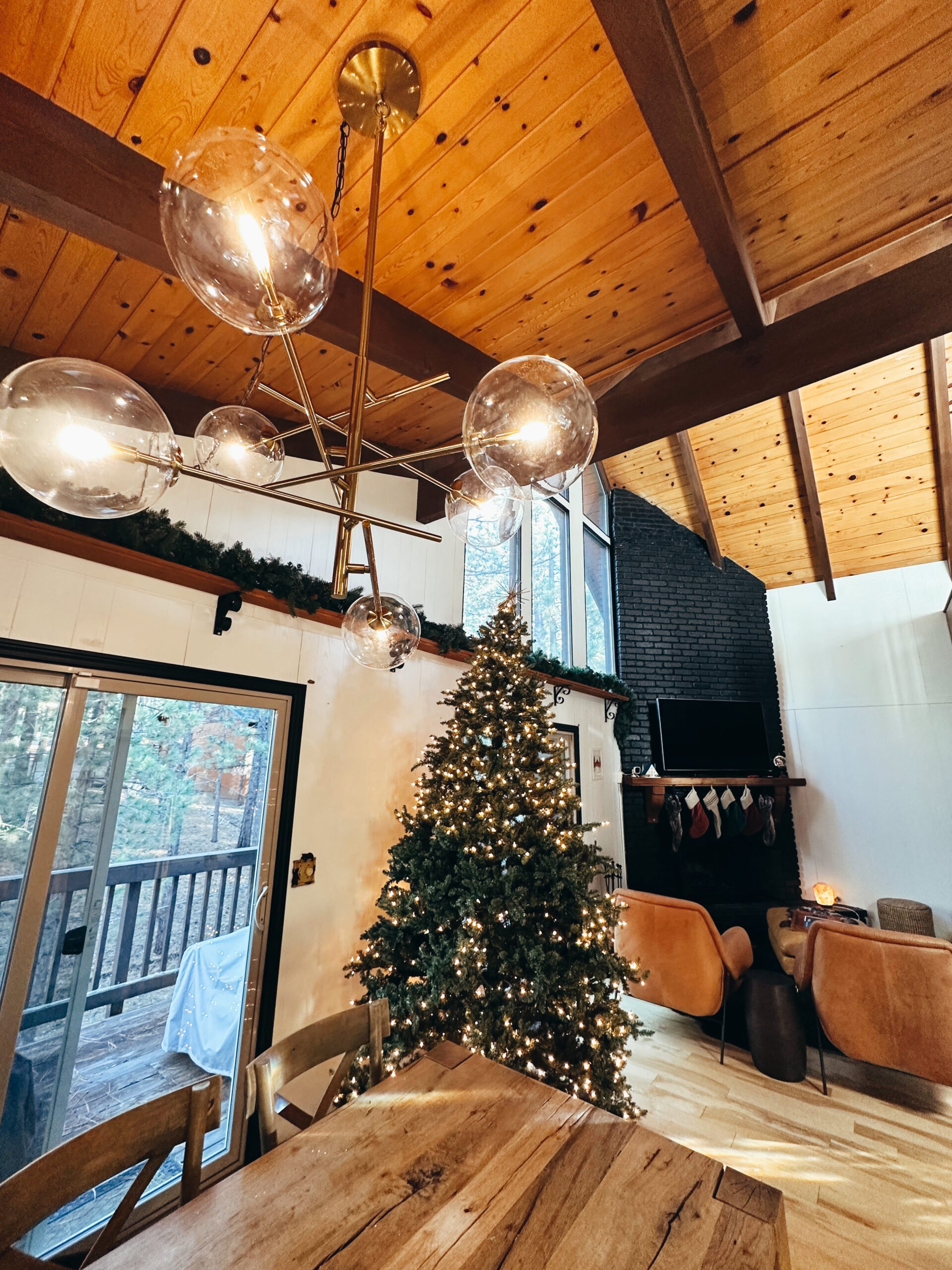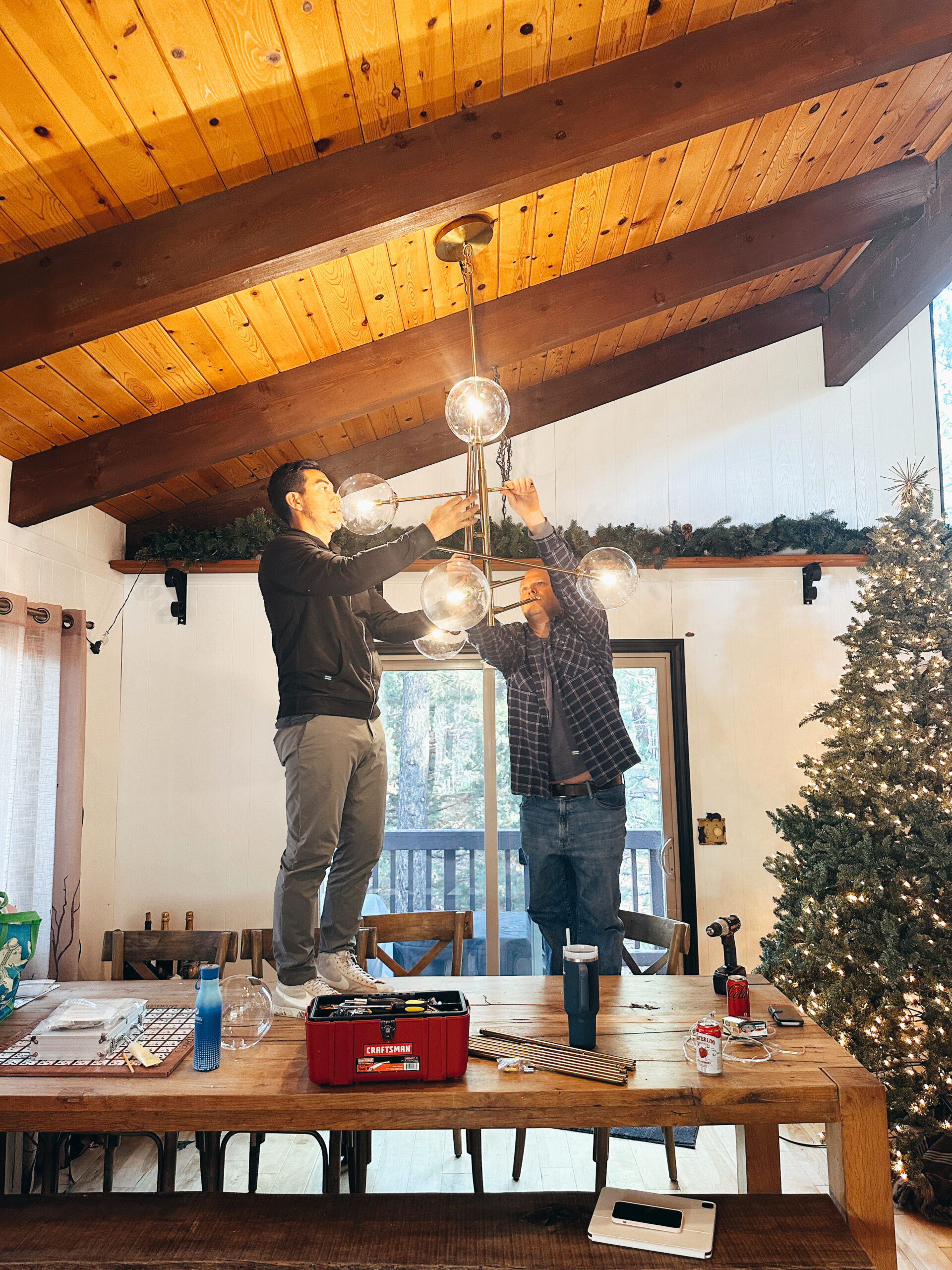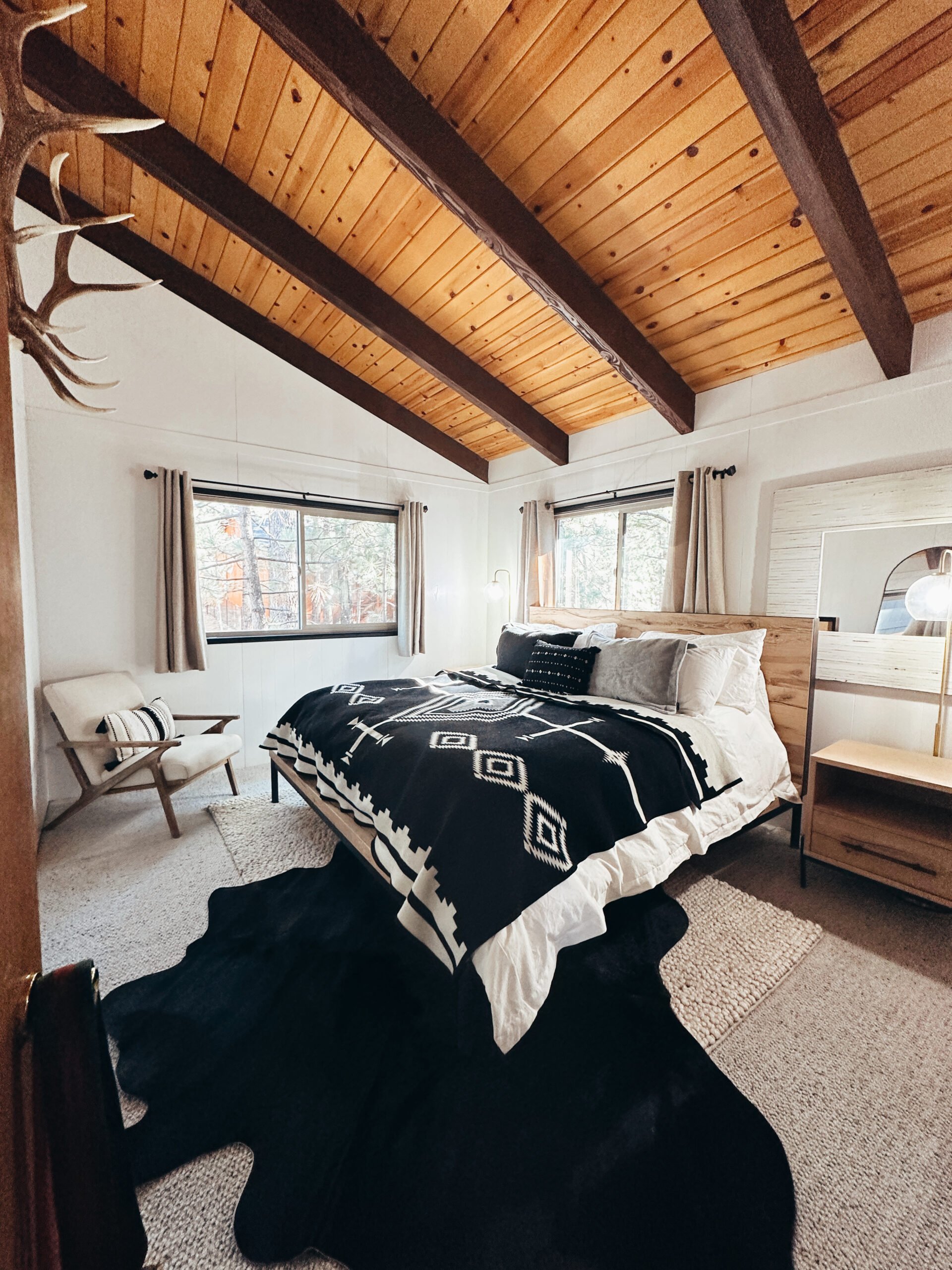 Tips for Parenting In Style...
Never boring, always awesome. Keep up to date with the latest from City Girl Gone Mom.