Nothing says summer is here like Memorial Day weekend and a great burger. It is the mental bookend that represents the official shift into all things warm-weather related. With the promise of longer days, outdoor fun, and a mild sunburn, it is that time of year that brings on the nostalgia of youth and makes everyone happy. From bike rides to building sandcastles, the season encourages you to get outside⁠!
This is especially true when it comes to cooking. Shifting from the kitchen to the great outdoors for meals changes everything. The opportunity to grill for three straight months signifies a wonderful distraction from normal cooking routines. (And staying indoors.) It urges you to put away the crockpot and break out the charcoal. When summer arrives, it's time to wipe off the backyard lawn chairs, light the citronella candles and get your grill on.
---
Memorial Day was originally called "Decoration Day" as traditionally, the graves of fallen soldiers were adorned with flowers, flags, and more to honor our troops.
---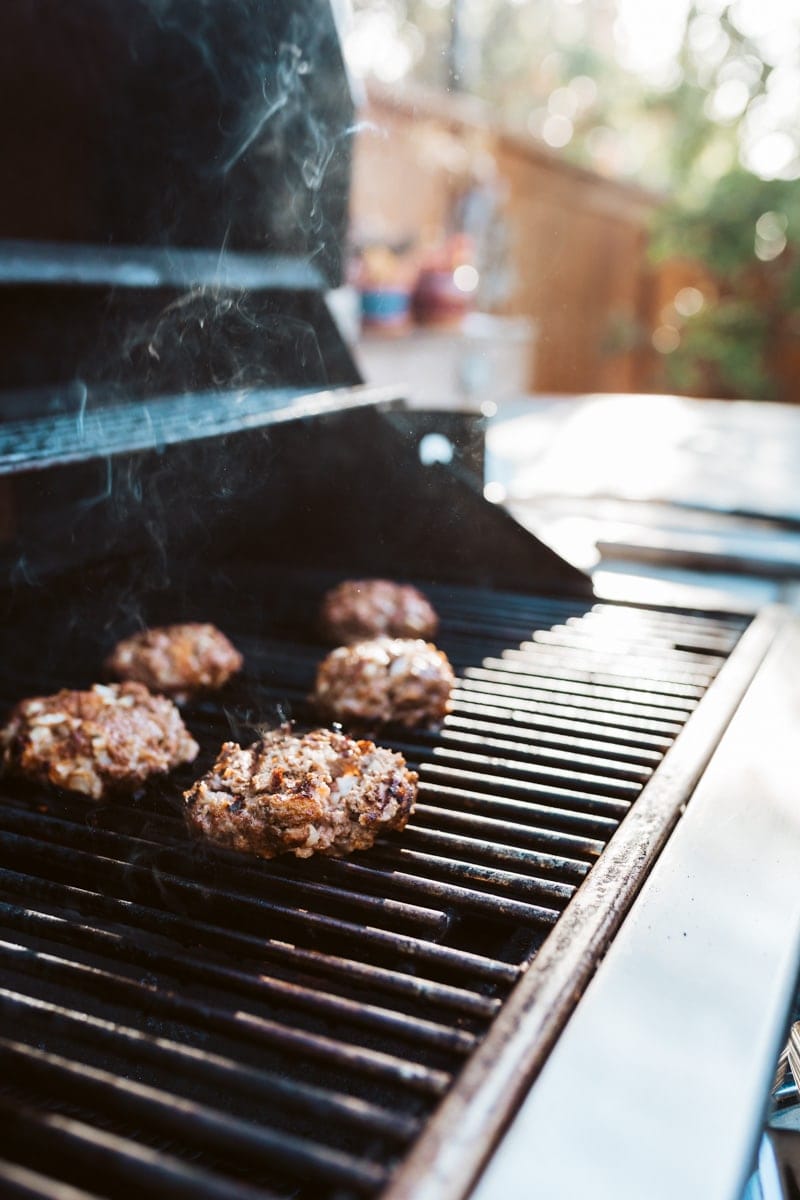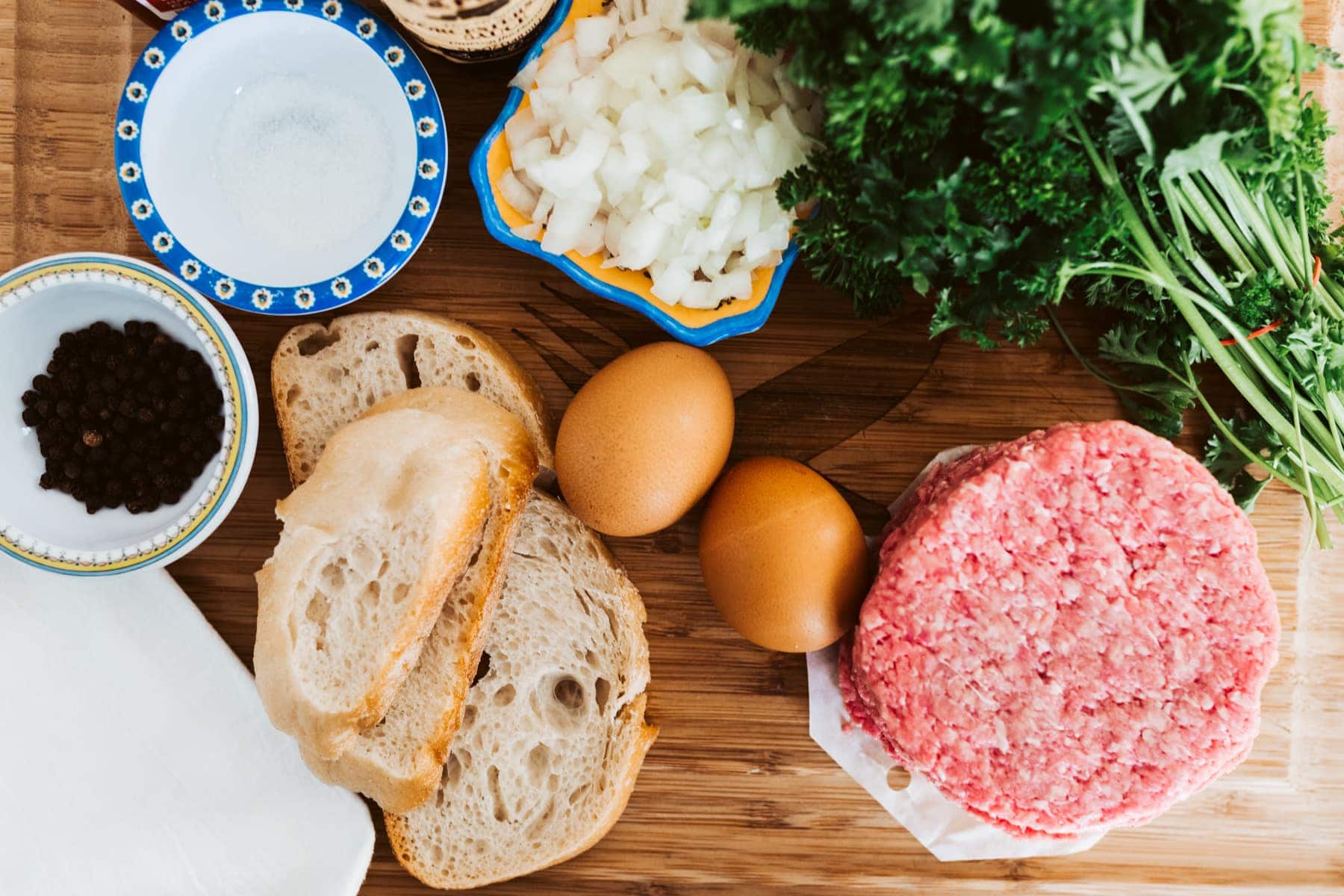 Shake Up the Standard Barbecue Menu
Every home has a grill master. A reigning ruler of the iron grates, this individual has a series of go-to crowd-pleasers they start revisiting at the earliest onset of the summer season. For us, that's always traditional Memorial Day burgers!
But along with serving up a classic burger, the chief griller must also come up with fresh, new grilling ideas. Is it a switch up from a Carolina barbecue sauce for those baby back ribs to a Kansas City-style rub you're looking for? Could it be throwing a whole fish onto a cedar plank instead of tossing filets into the old grilling baskets?
Thinking outside the box for meals does not have to be a total reinvention of the wheel, but little tweaks and twists to grilling mainstays can pack an enormous punch and have the whole neighborhood talking about your skills.

---
According to the Library of Congress, President Lyndon Johnson declared Waterloo, New York, to be the "Birthplace of Memorial Day," referencing a town's celebration in 1866.
---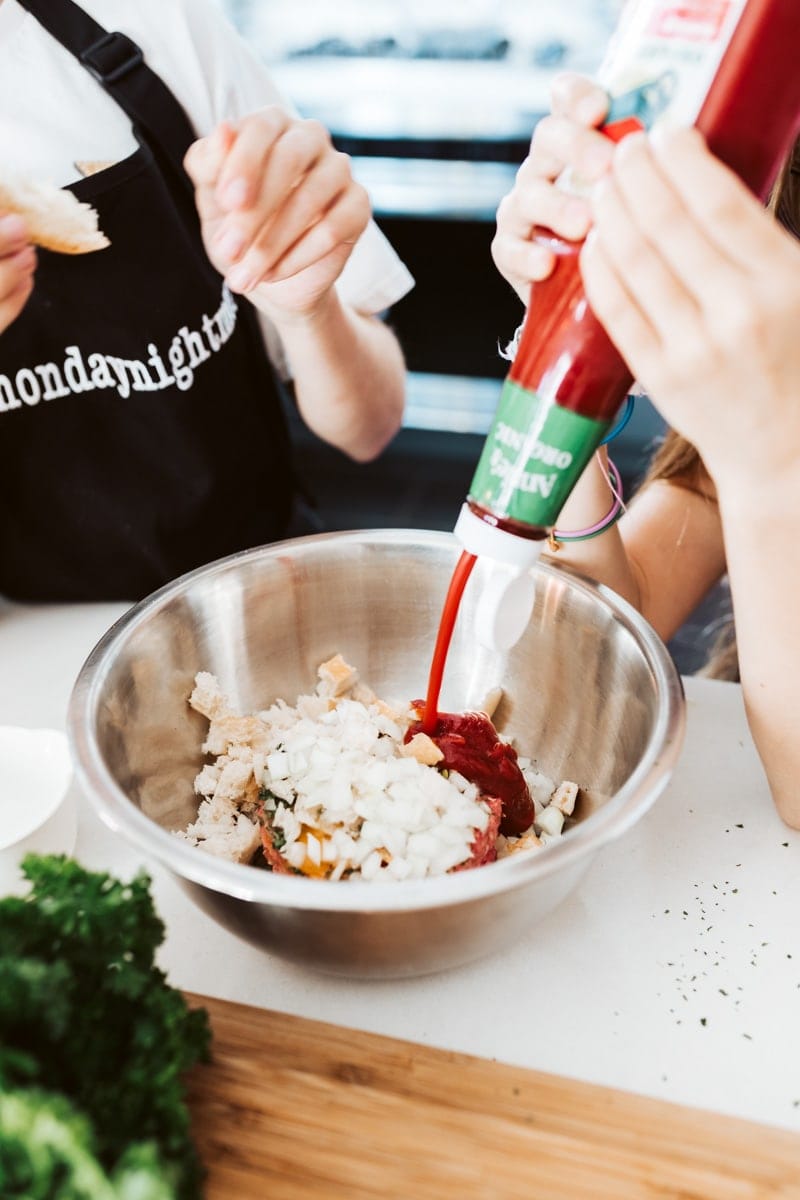 Don't Depend on the Condiments
Everybody loves a good old classic burger hot off the grill. With so many ways to customize them, it's an easy way to please a whole crowd. Served on seeded buns or lettuce wraps, smothered in endless choices of cheese, piled high with toppings, or lathered in every condiment in the fridge, burgers are a summertime favorite.
But more often than not, the star of this sandwich is pretty much left alone. One might switch it up from an all-beef patty to a ground turkey or vegetarian version, but the main event is almost always just a simple slab of protein in need of its friends to liven things up.
---
It's a tradition for the US President or Vice President to give a speech at the Tomb of the Unknown Soldier at Arlington National Cemetery.
---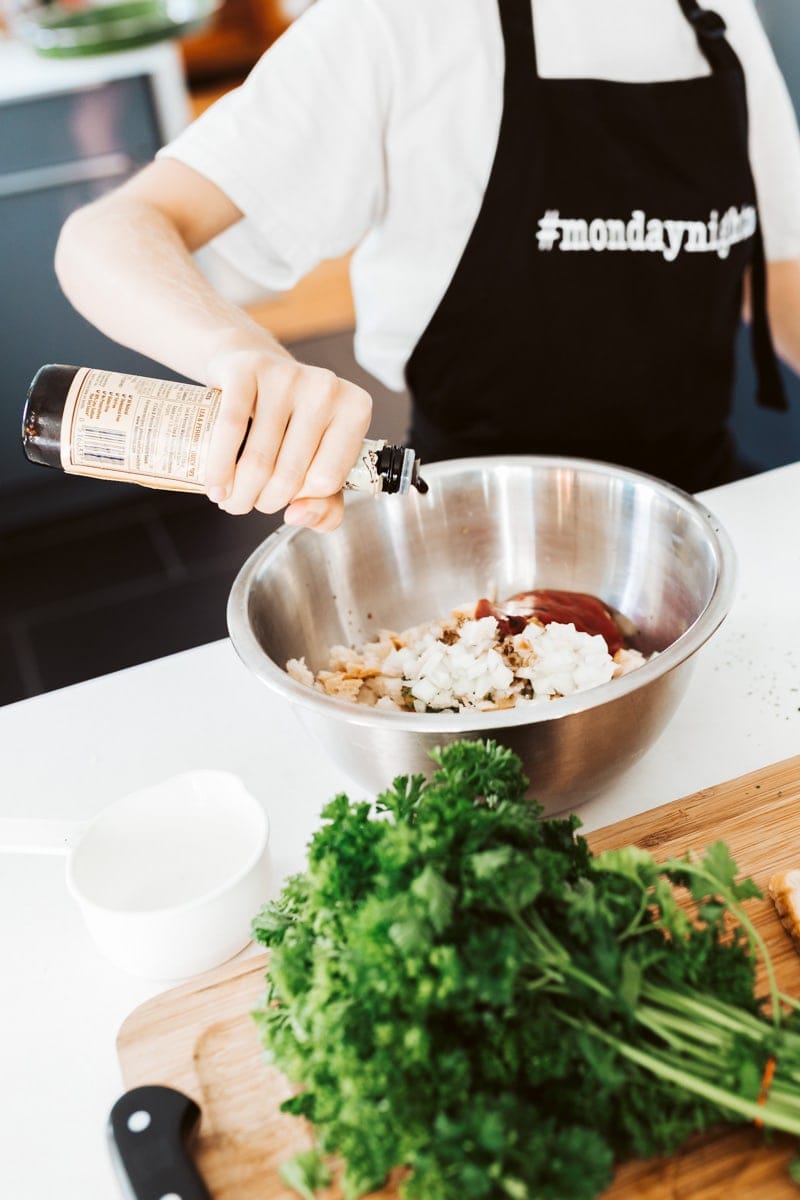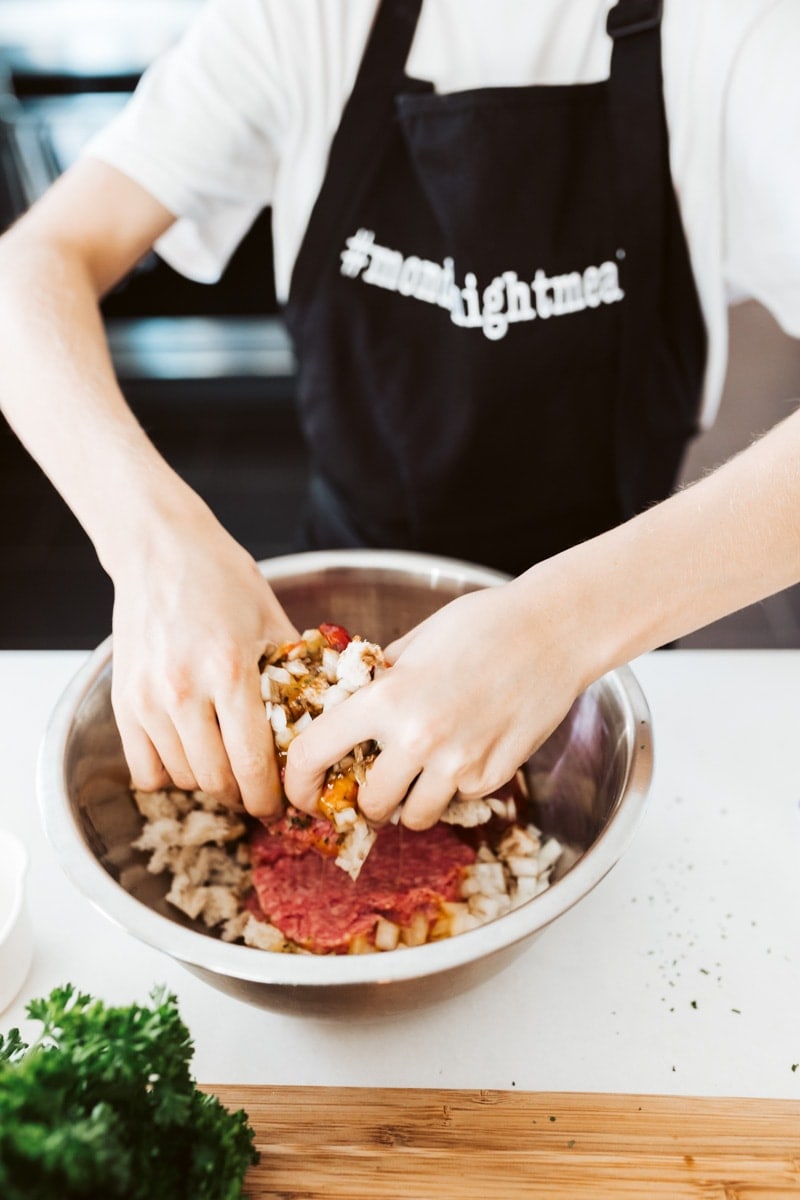 Add a Twist to a Summertime Classic
For this year's twist, a few test recipes led to discovering an old classic and winter favorite—meatloaf. Taking ingredients like ketchup and onions and incorporating them into the beef mixture creates a burger bursting with flavor from the inside out.
Plus, the caramelization and char achieved from grilling these patties add an element of flavor that you really just have to sink your teeth into to understand.
You can apply this method in many ways by taking any number of ingredients that you might typically top off your burger with and instead, try mixing them into the patty itself. From grilled mushrooms and onions to bacon and blue cheese, give your burgers an edge that makes them a well-rounded, one-hit-wonder, and don't be afraid to let the beef stand alone.

---
Approximately 1.5 million Americans watch the National Memorial Day Parade on TV each year.
---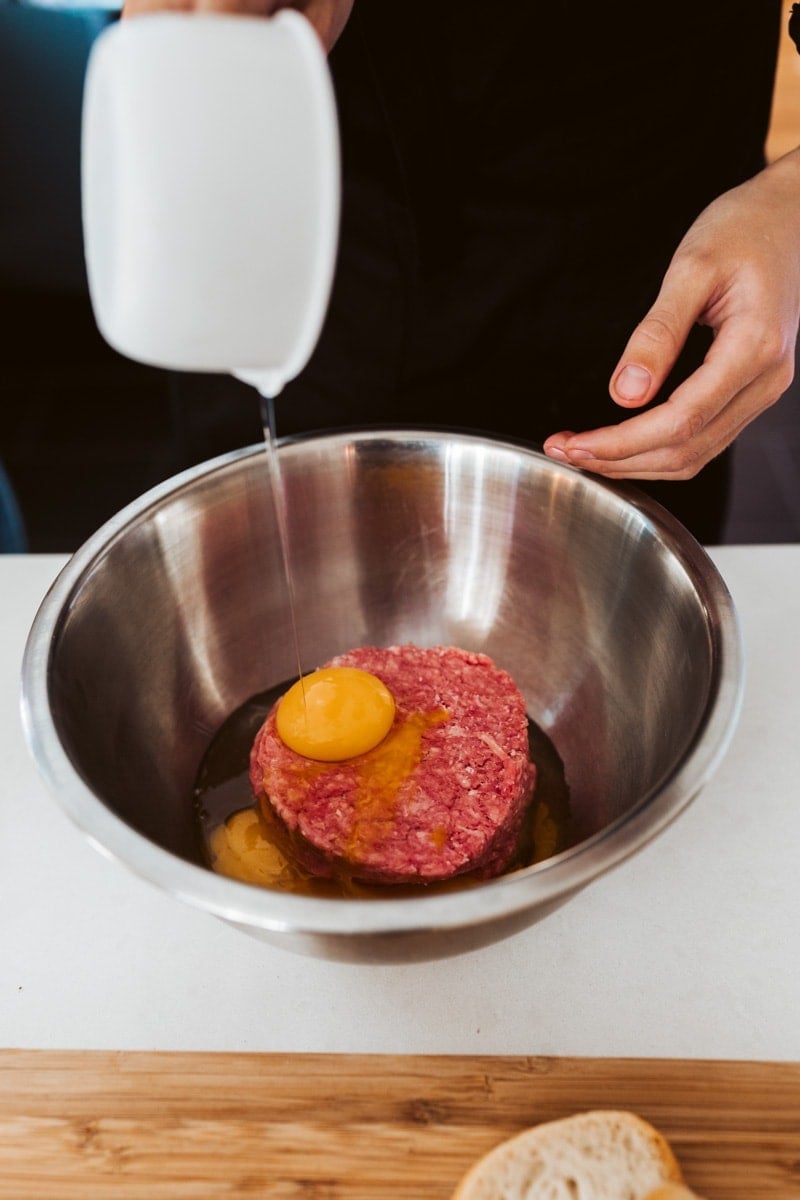 Memorial Day Meatloaf Burger Ingredients
1 1/2 lbs ground beef
2 large eggs
1 medium yellow onion, chopped
2 slices of white or wheat bread, torn into bite-sized pieces
1/2 cup ketchup
2 tablespoon Worcestershire sauce
2 tablespoon dried parsley
6 burger buns
Salt and pepper to taste
A touch of cooking oil
Have you listened to my podcast? Check out The Mom Confidential!
---
Americans eat 818 hot dogs every second, or seven billion in total, on Memorial Day.
---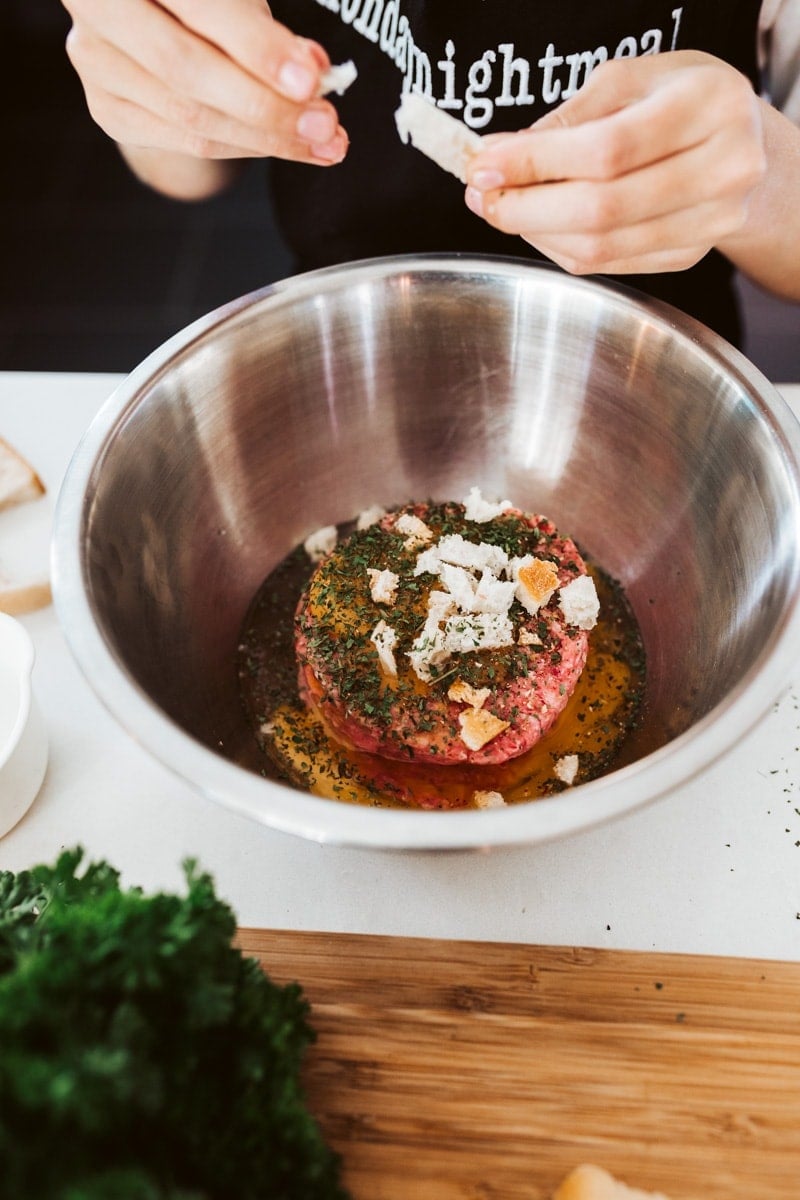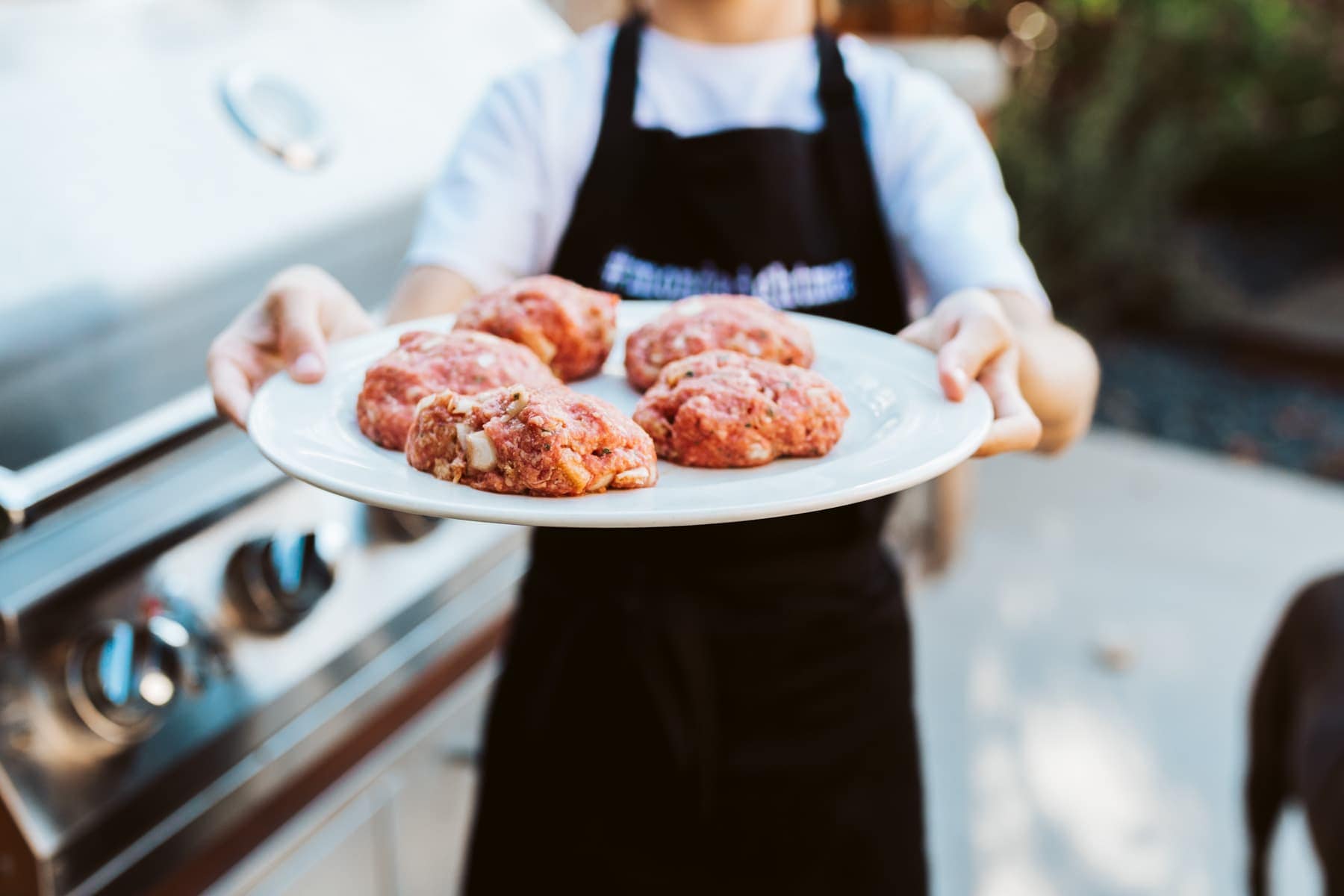 What You Do
Preheat grill to high heat. Then, in a large mixing bowl, beat the eggs until combined. Add onion, bread, ketchup, Worcestershire, parsley, salt and pepper, and mix well. Then add ground beef, and fold the mixture into the beef until thoroughly combined. After, grab quarter-pound handfuls of the mixture and flatten them into 3/4-inch-thick patties. Lower the grill heat to medium-high, scrape the grates, and lightly oil. Then place patties on the grill, close the grill lid, and cook 5-6 minutes on each side for medium burgers, adding a minute for more doneness and subtracting a minute for rarer meat. Serve patties on buns and devour them immediately.
Prep Time: 15 minutes
Cook time: 10-12 minutes
Servings: 6
---
Memorial Day was a response to the unprecedented carnage of the Civil War, in which a total of some 620,000 American soldiers died between both sides.
---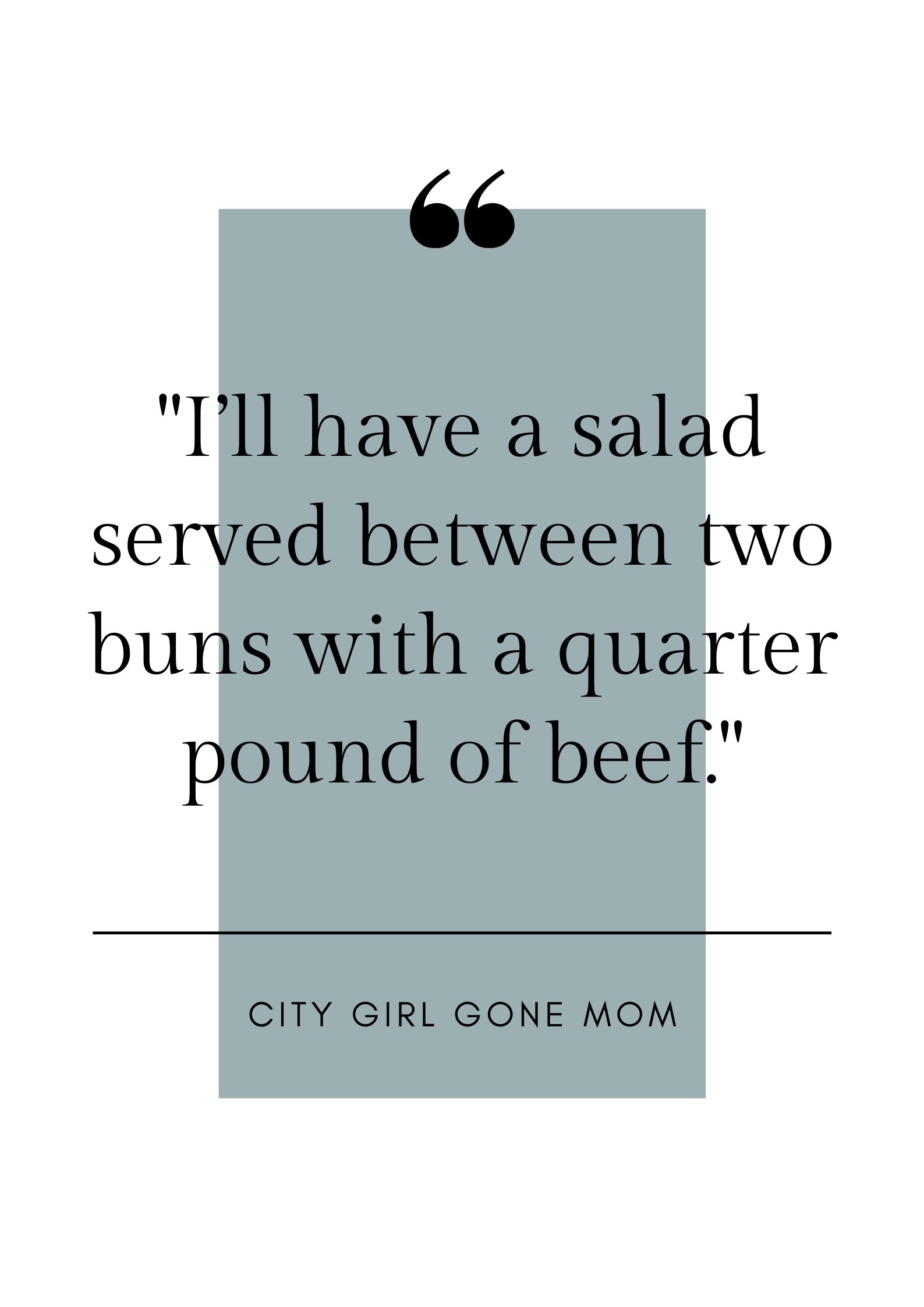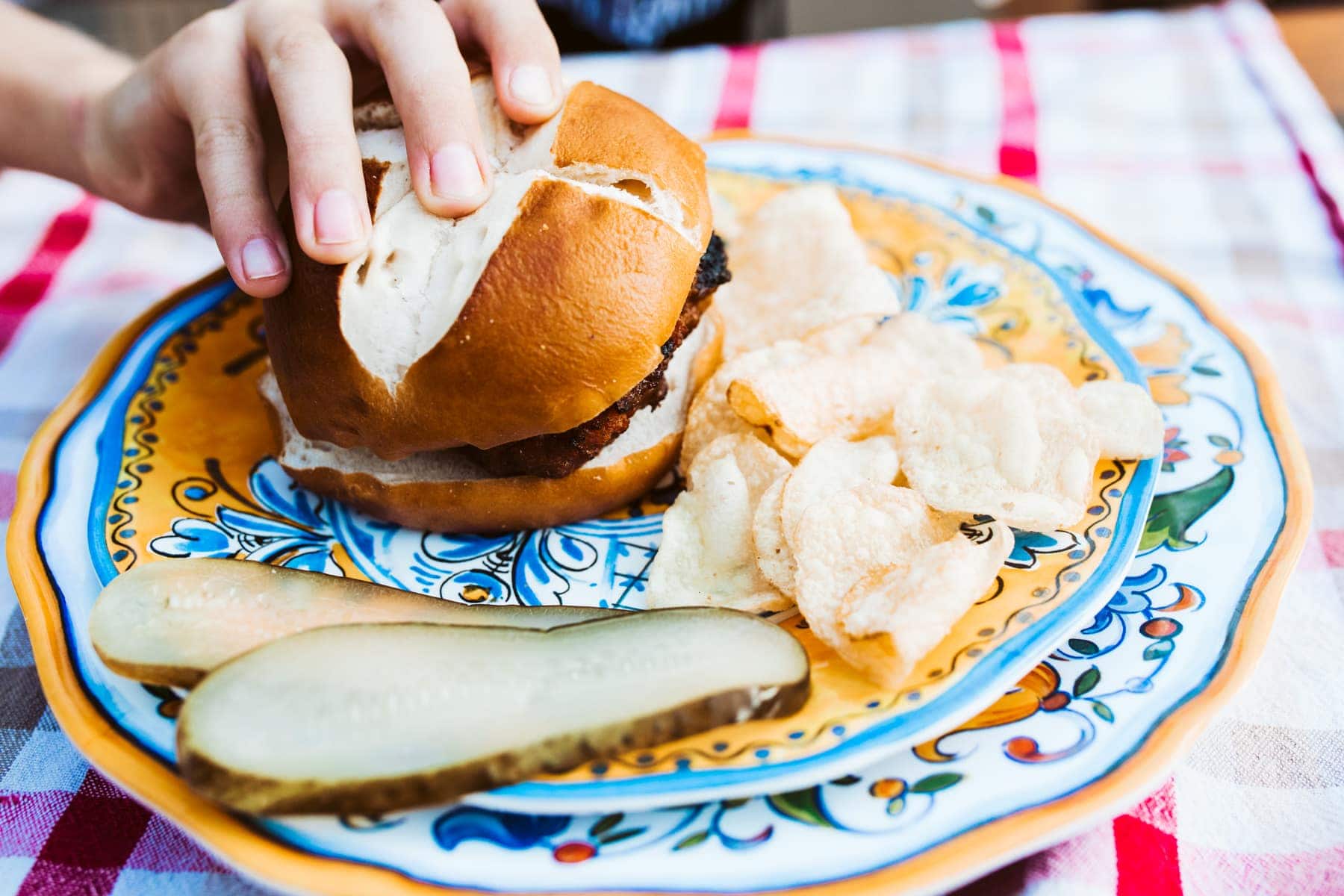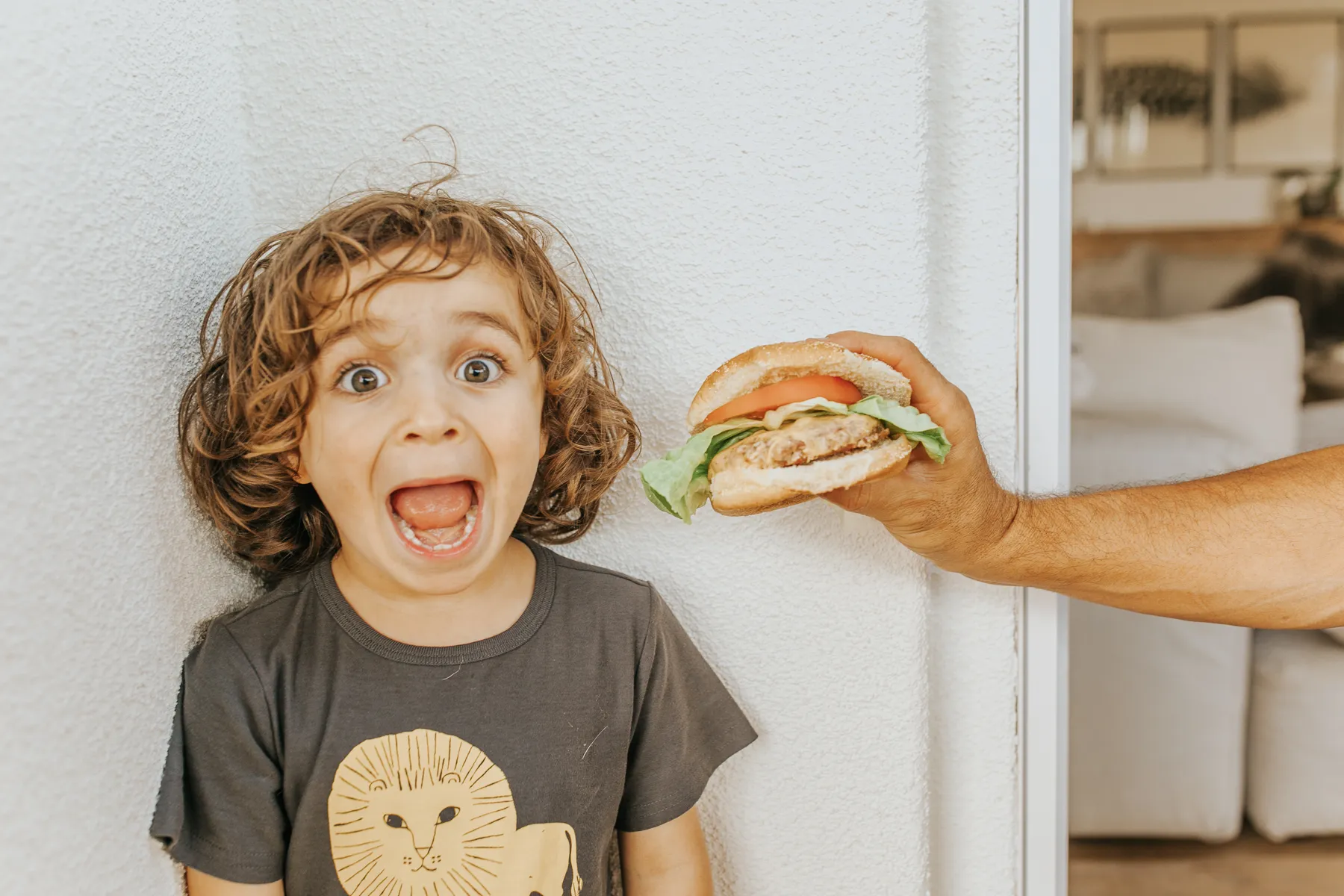 Tips for Parenting In Style...
Never boring, always awesome. Keep up to date with the latest from City Girl Gone Mom.