The Oscars: A Night on the Red Carpet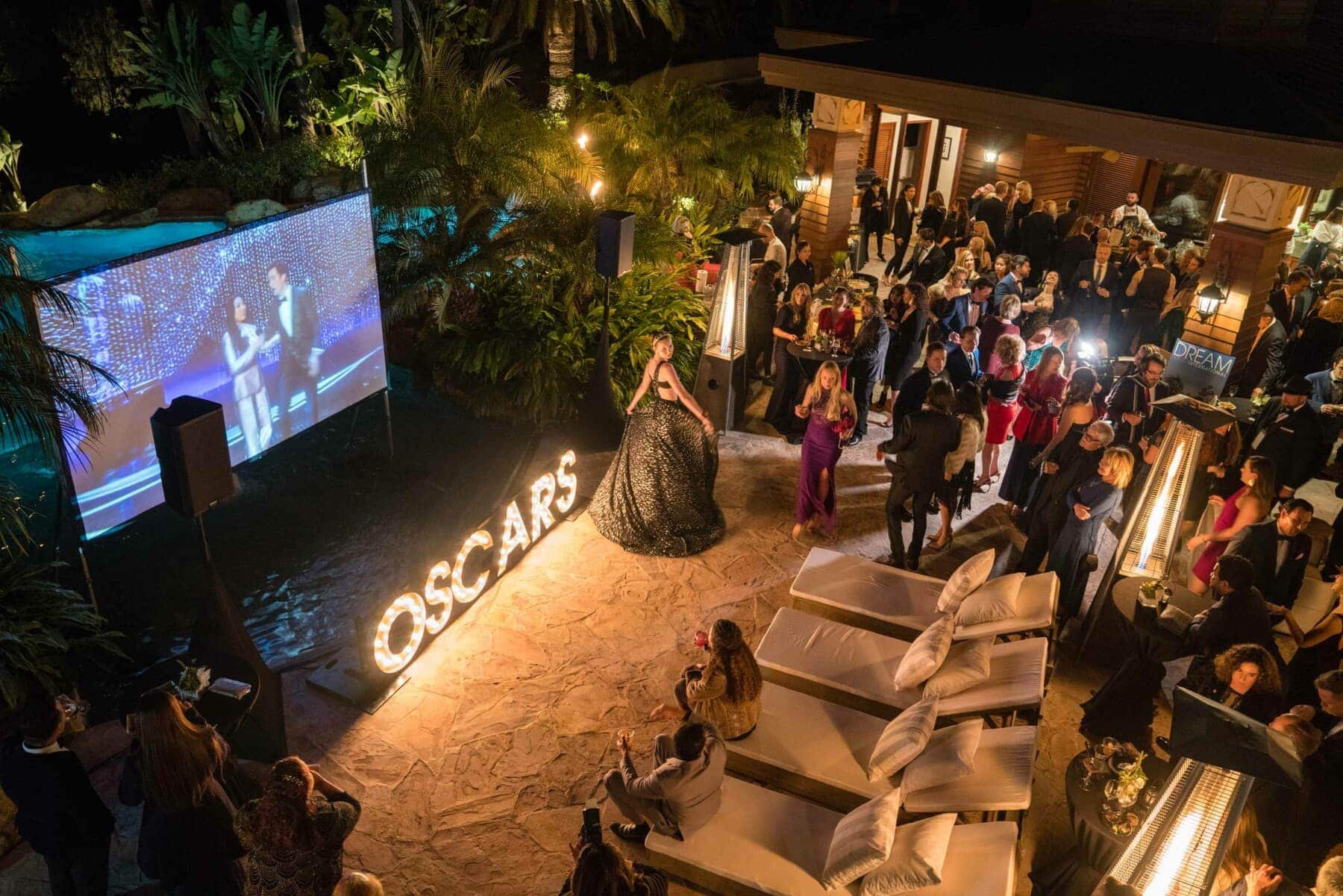 The Oscars: A Night on the Red Carpet
San Diego's premiere, annual Oscar Party returned last month for an incredible evening of glitz and glamour. Somehow, the San Diego Film Foundation raises the bar every year and giving back has never looked or tasted so good! Held at the private El Secreto estate, located in the heart of Rancho Santa Fe Covenant, the opulent setting made us feel like Hollywood royalty.
Red Carpet Treatment
The Scripps family graciously opened their one-of-a-kind, 12,417-square-foot custom home (currently for sale!), providing the perfect backdrop for this amazing event. Upon arrival at the palatial estate, I was immediately immersed in luxury. Greeted by models, guests were given our own red carpet moment and photographed wearing our finest designer threads. We were then escorted by golf carts to the modern, craftsman-style residence to watch the Academy Awards in style.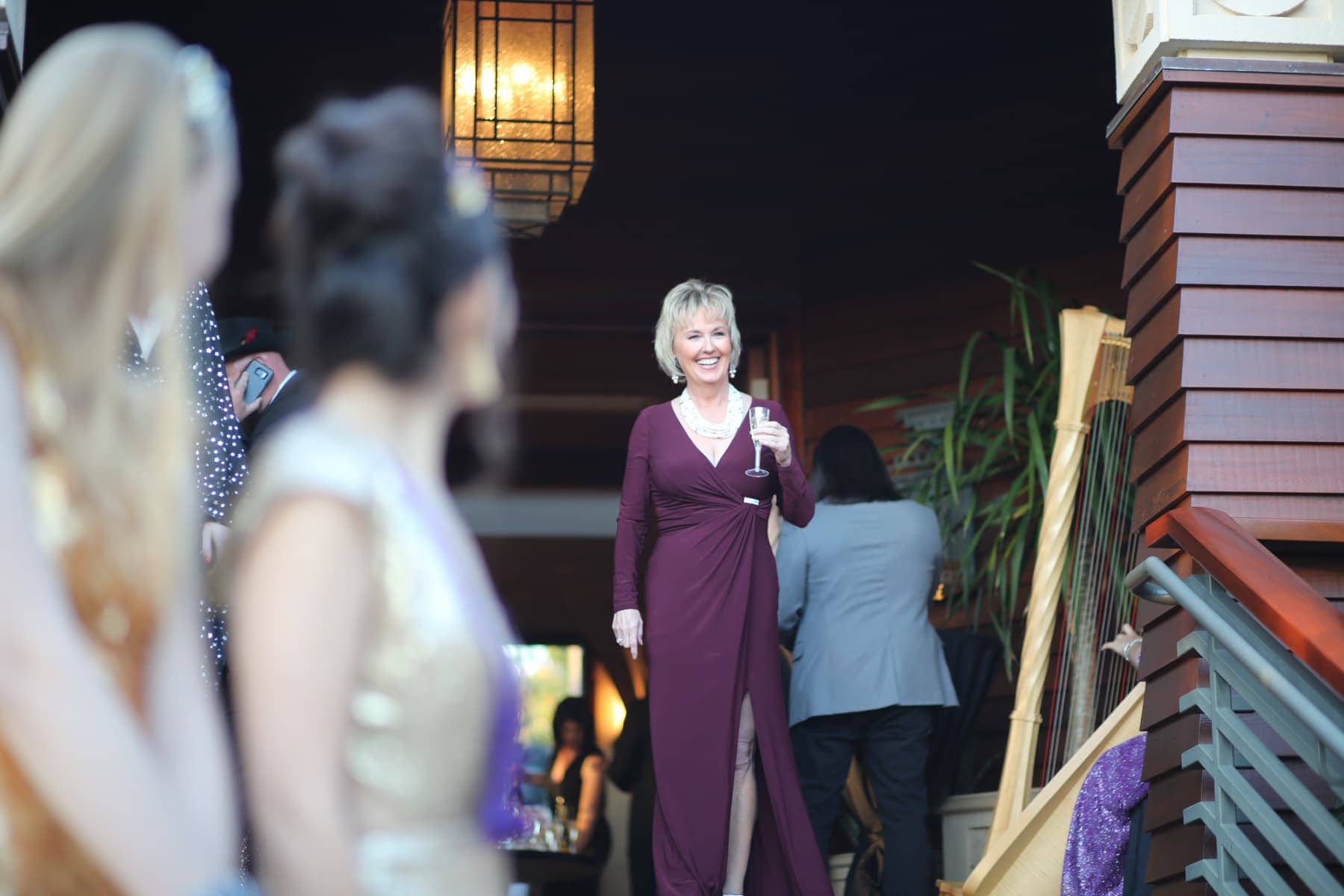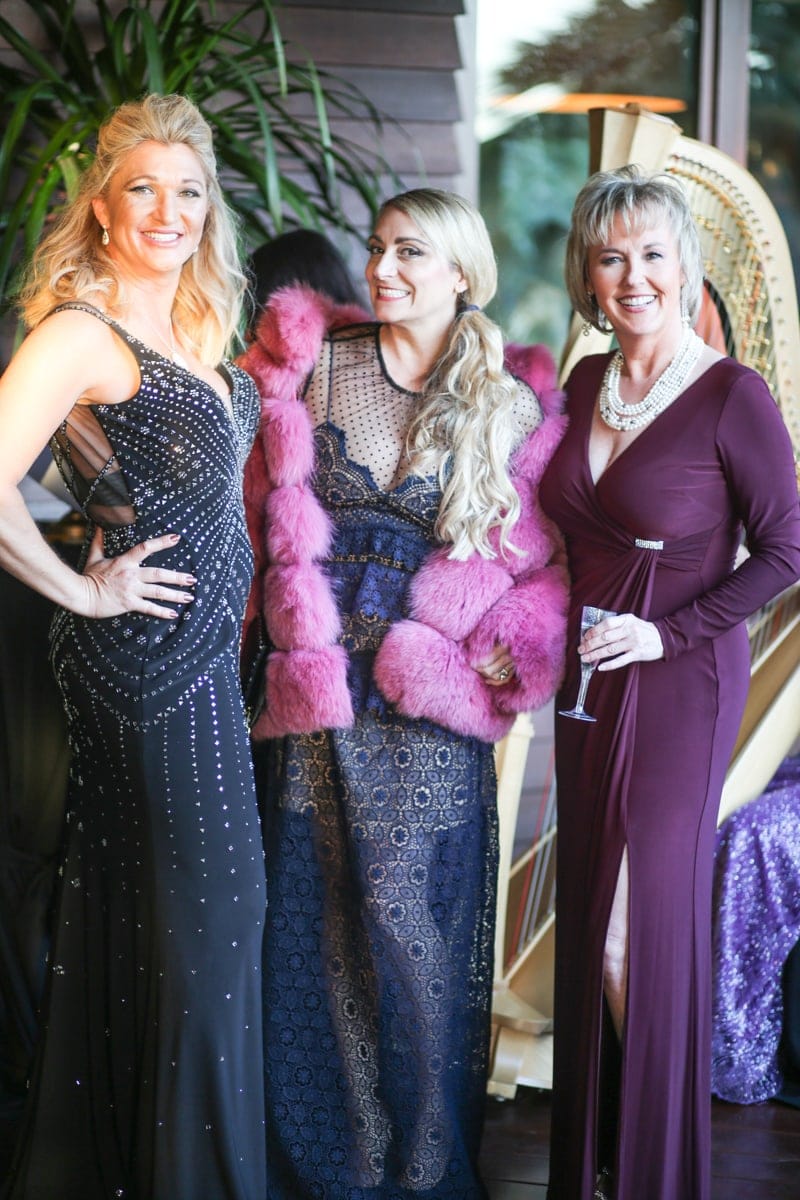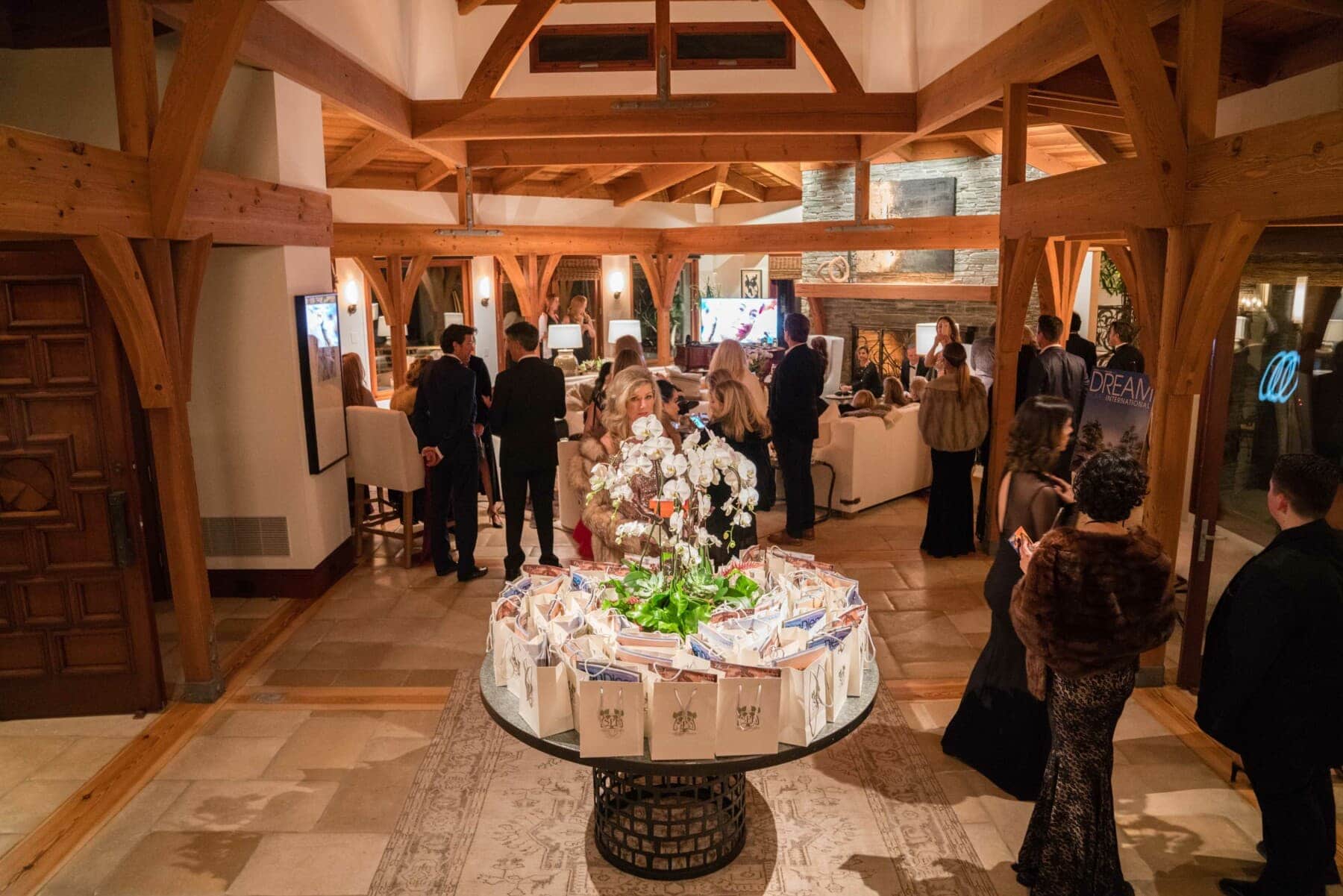 Soaring, vaulted wood ceilings in the grand foyer were awe-inspiring and majestic, but the estate's unique U-shaped design made the evening feel intimate. The energy was magnetic as we gathered together throughout the home. Here we shared Oscar predictions and sampled signature dishes from some of San Diego's most acclaimed chefs. Restaurants included A.R. Valentien – Lodge Torrey Pines, Oceana Coastal Kitchen, PillBox Tavern, Second Nature Catering, The Marine Room and The Melting Pot.
Sipping on craft cocktails by Snake Oil, we couldn't resist going back for seconds and thirds of Great Maple's deviled eggs and the scalloped mousse at Oceana Coastal Kitchen. Everything was mouth-watering and delicious! I've definitely got some inspiration for my next party!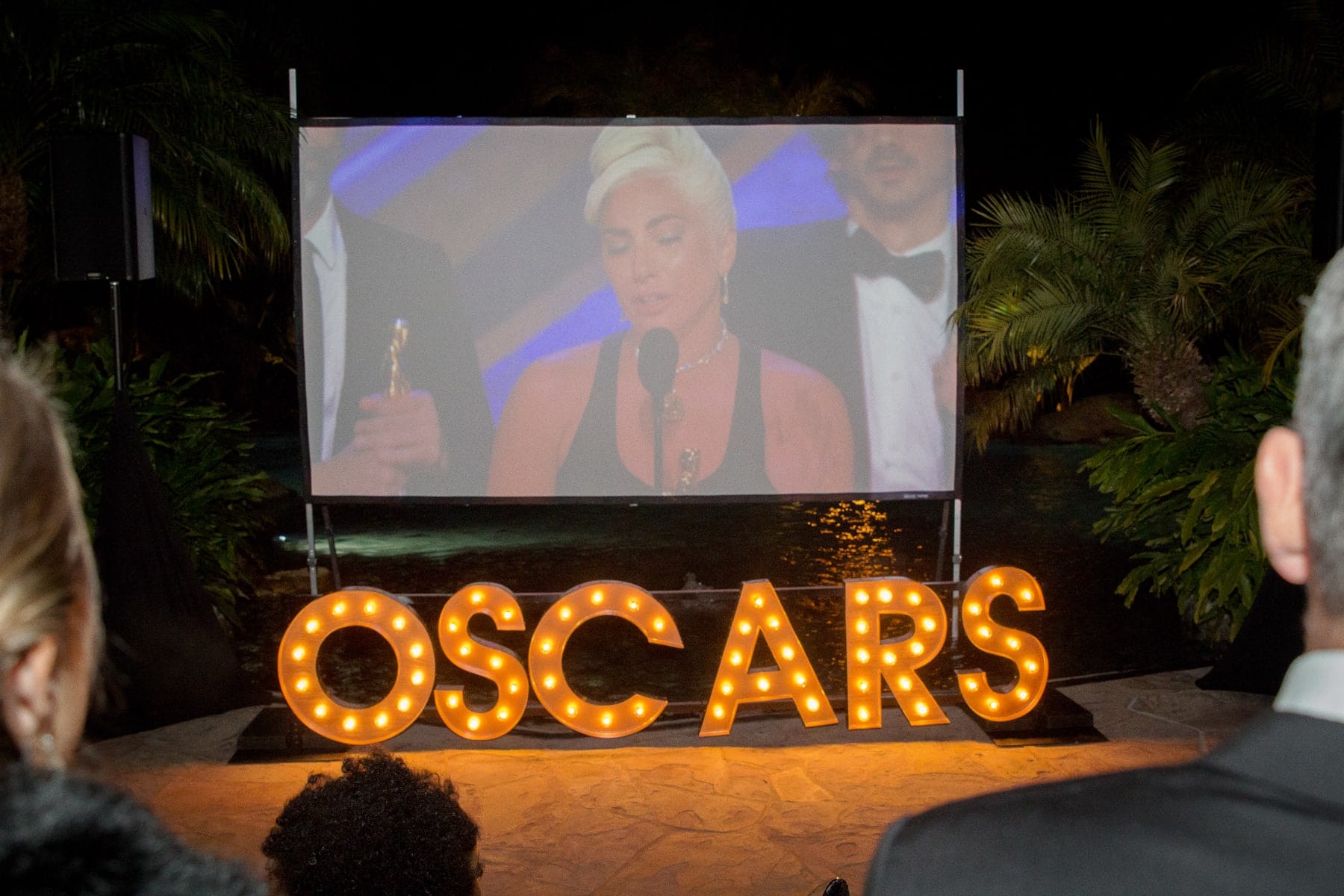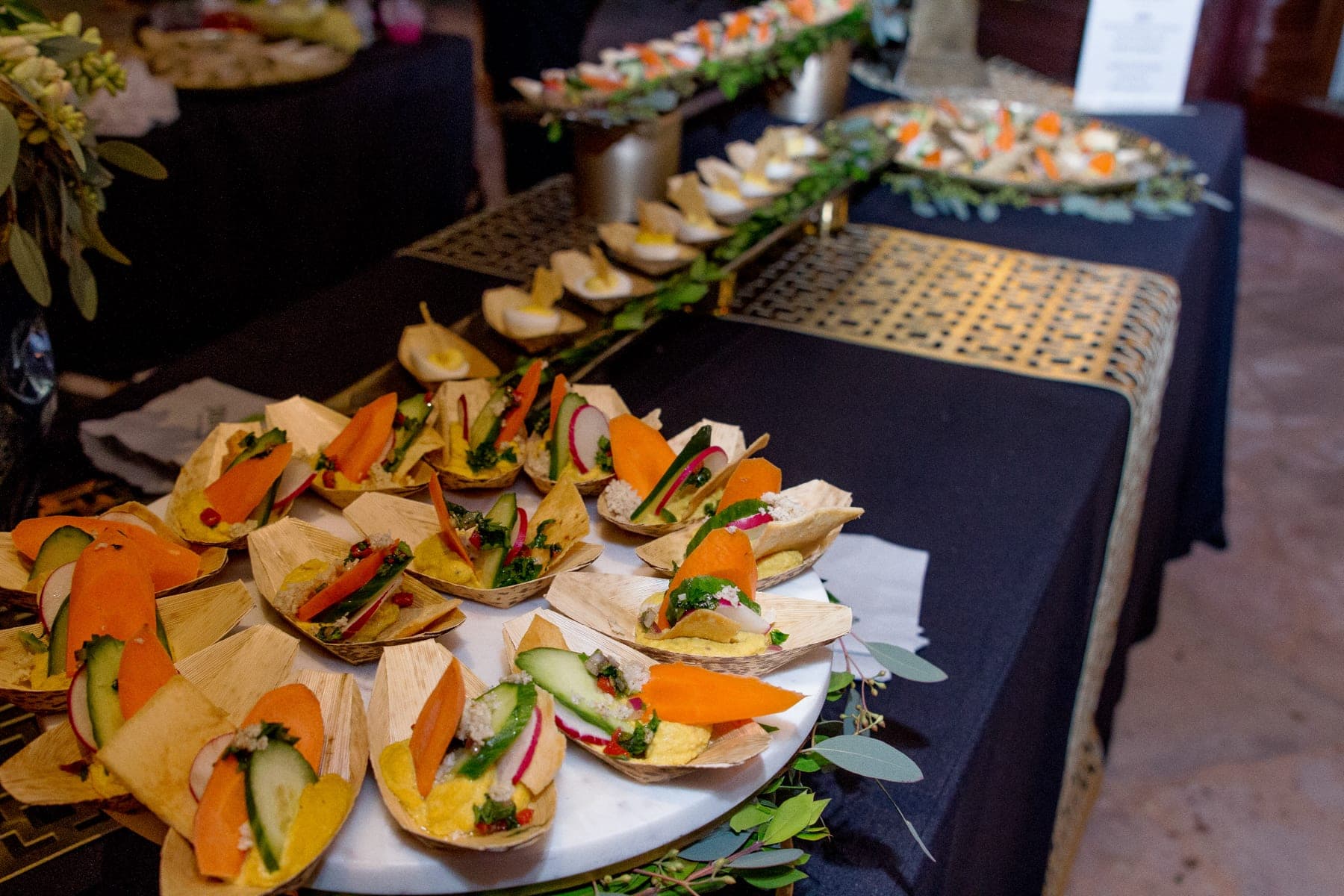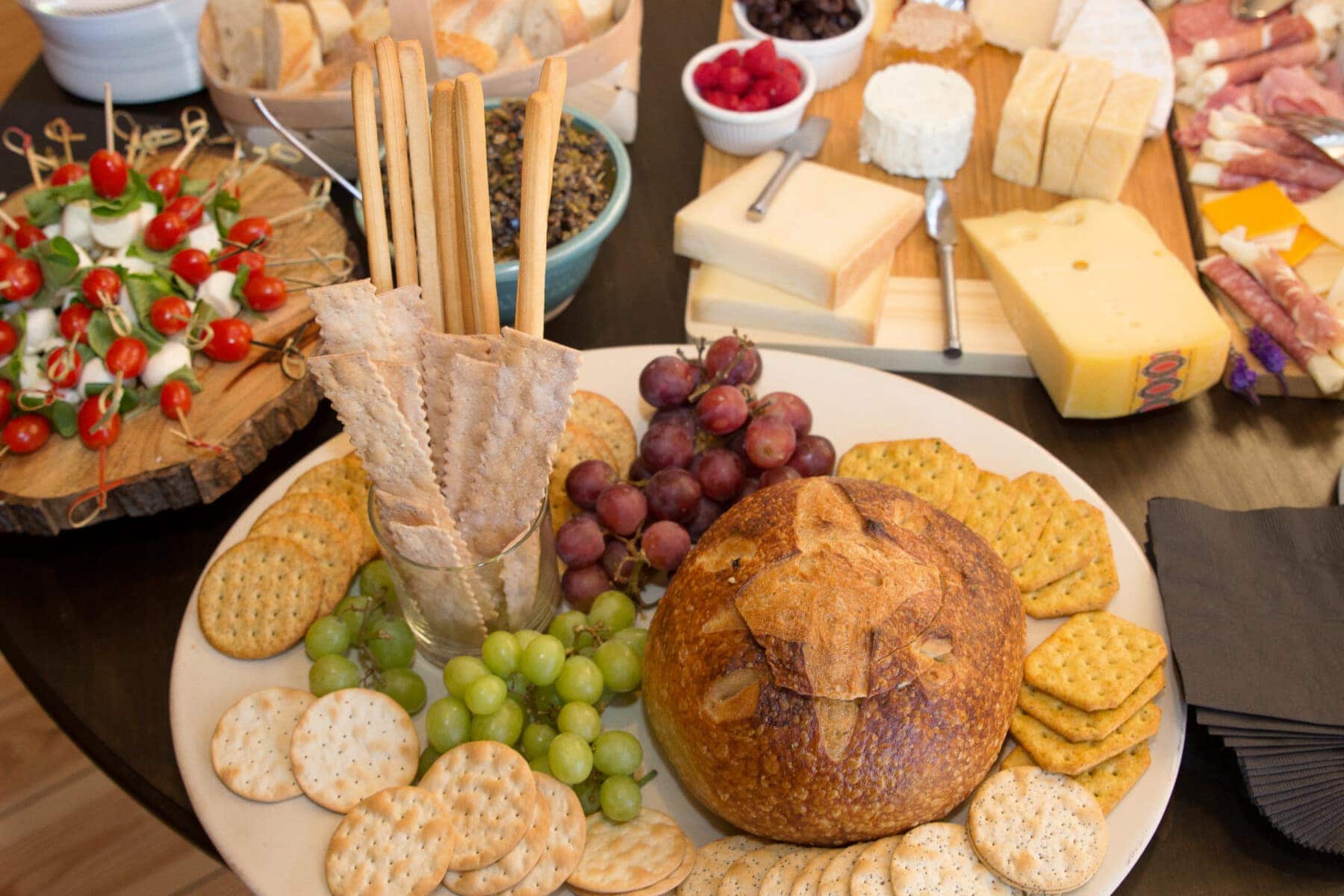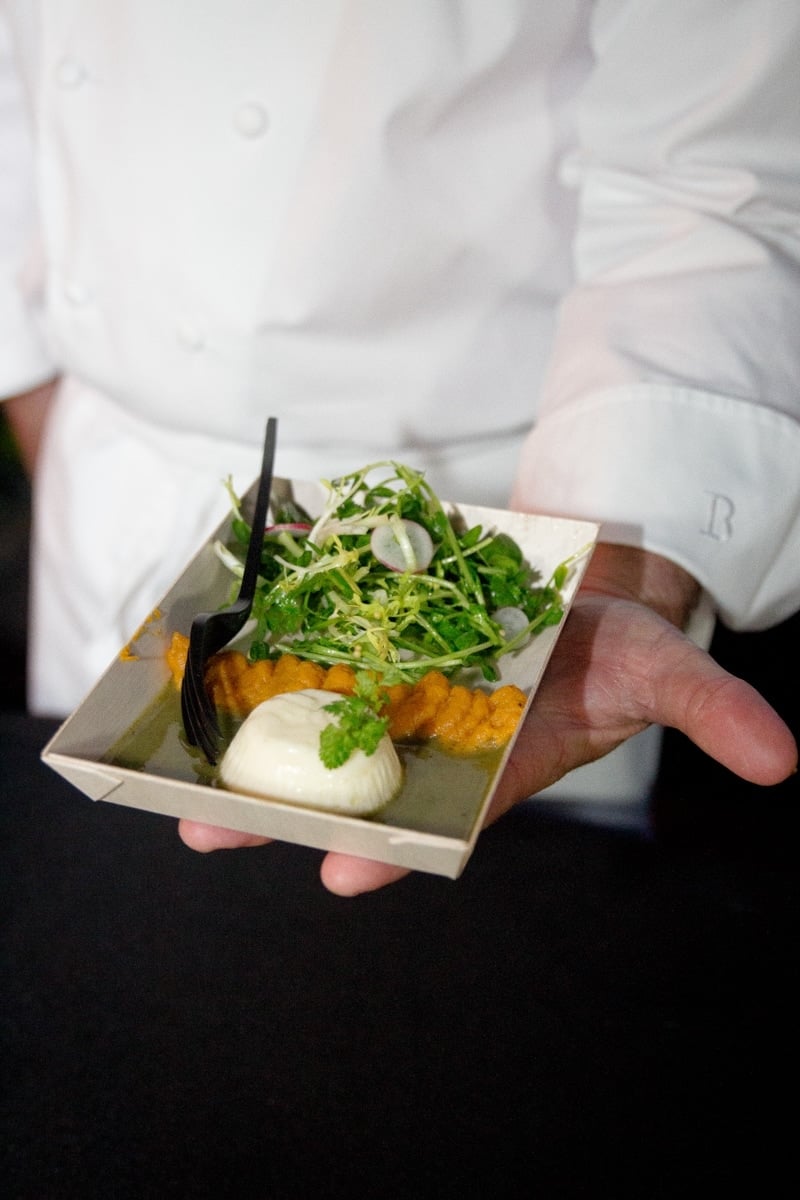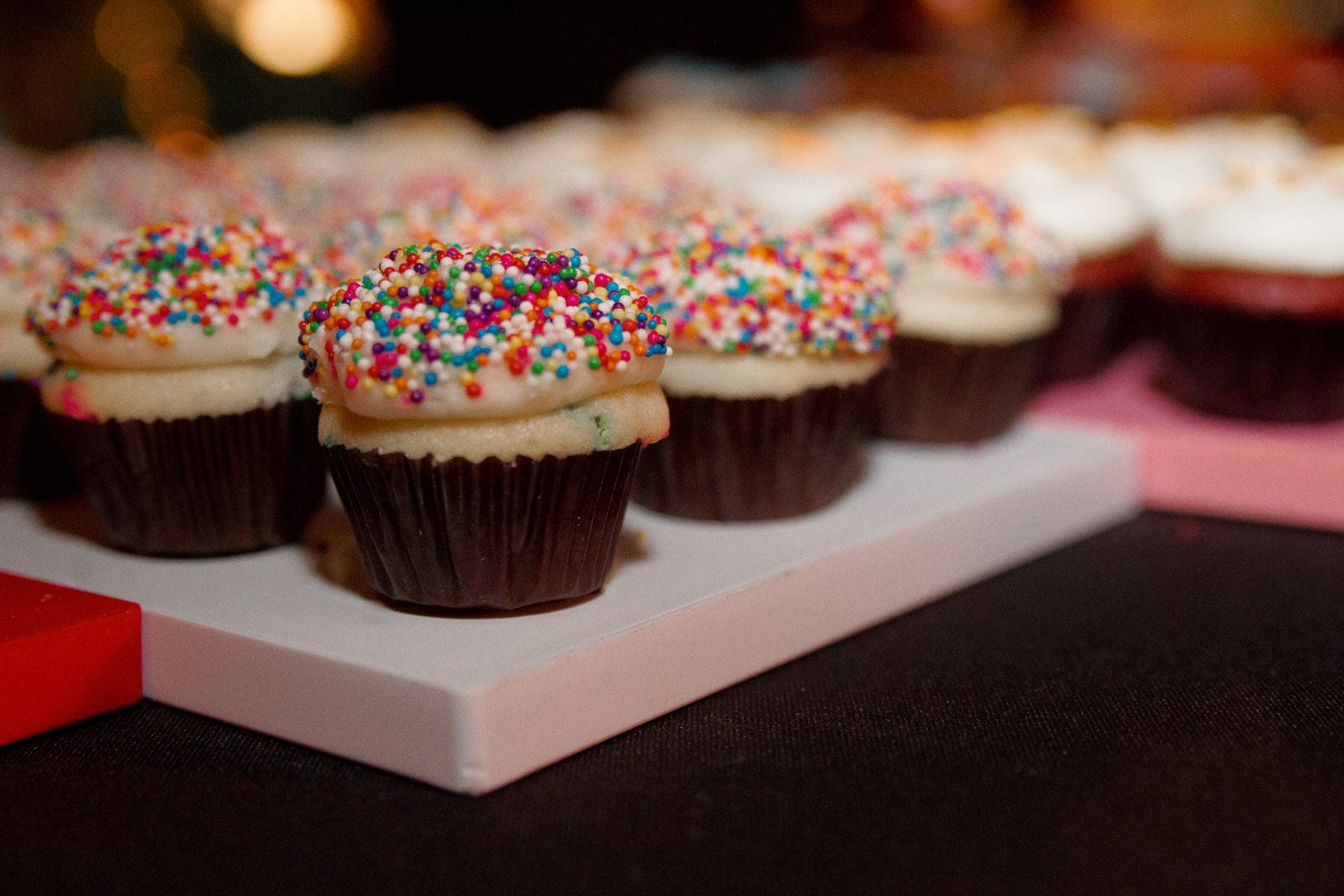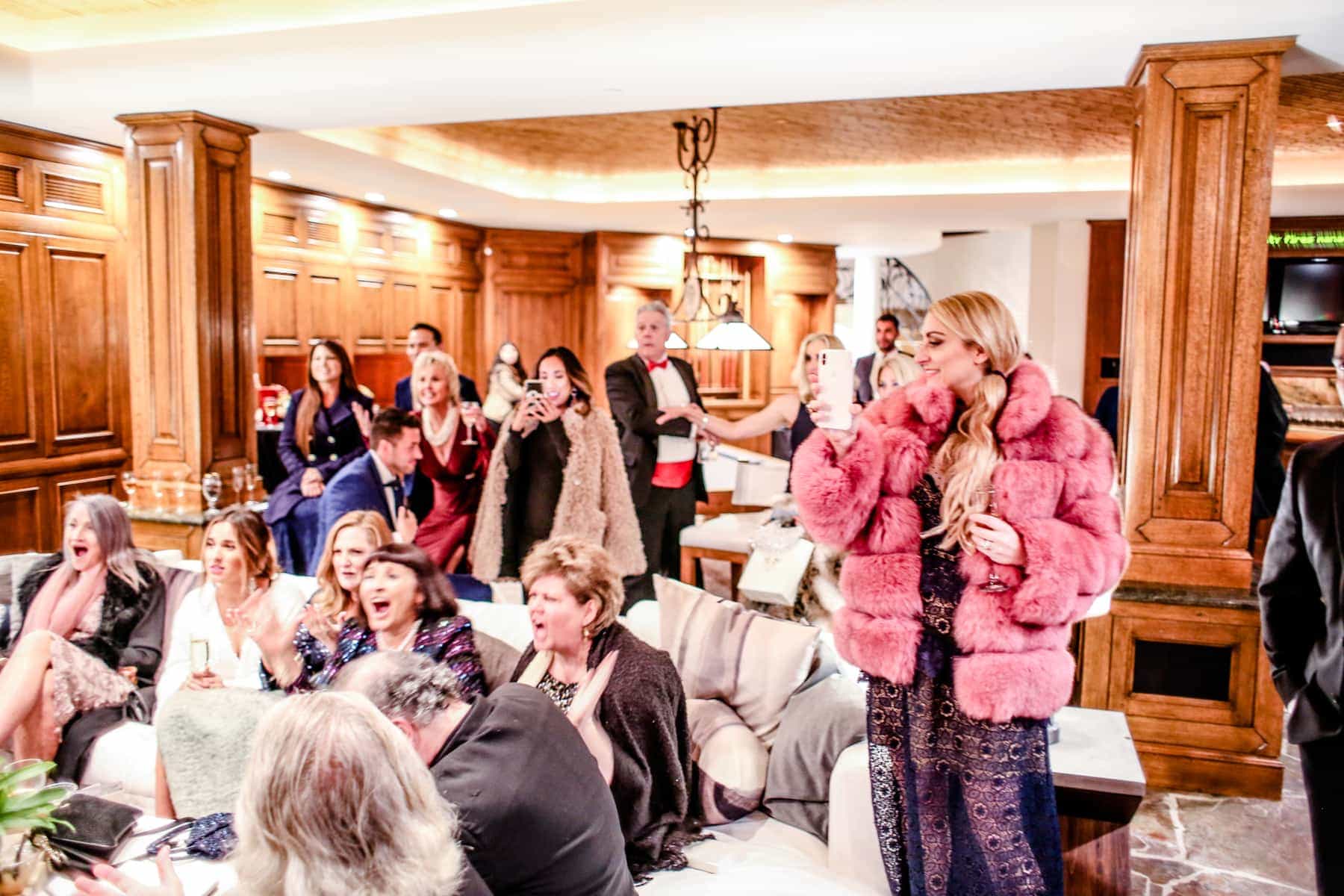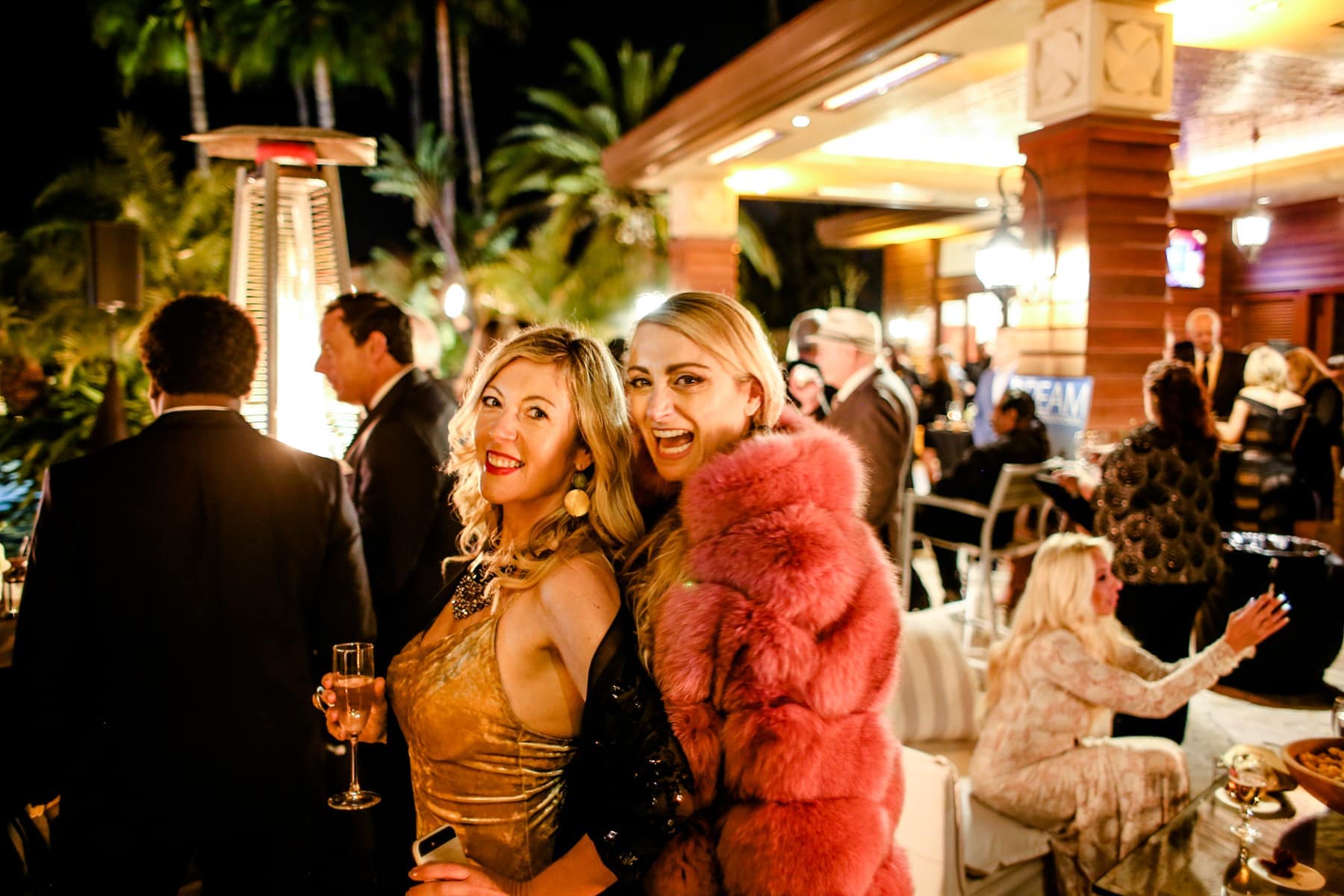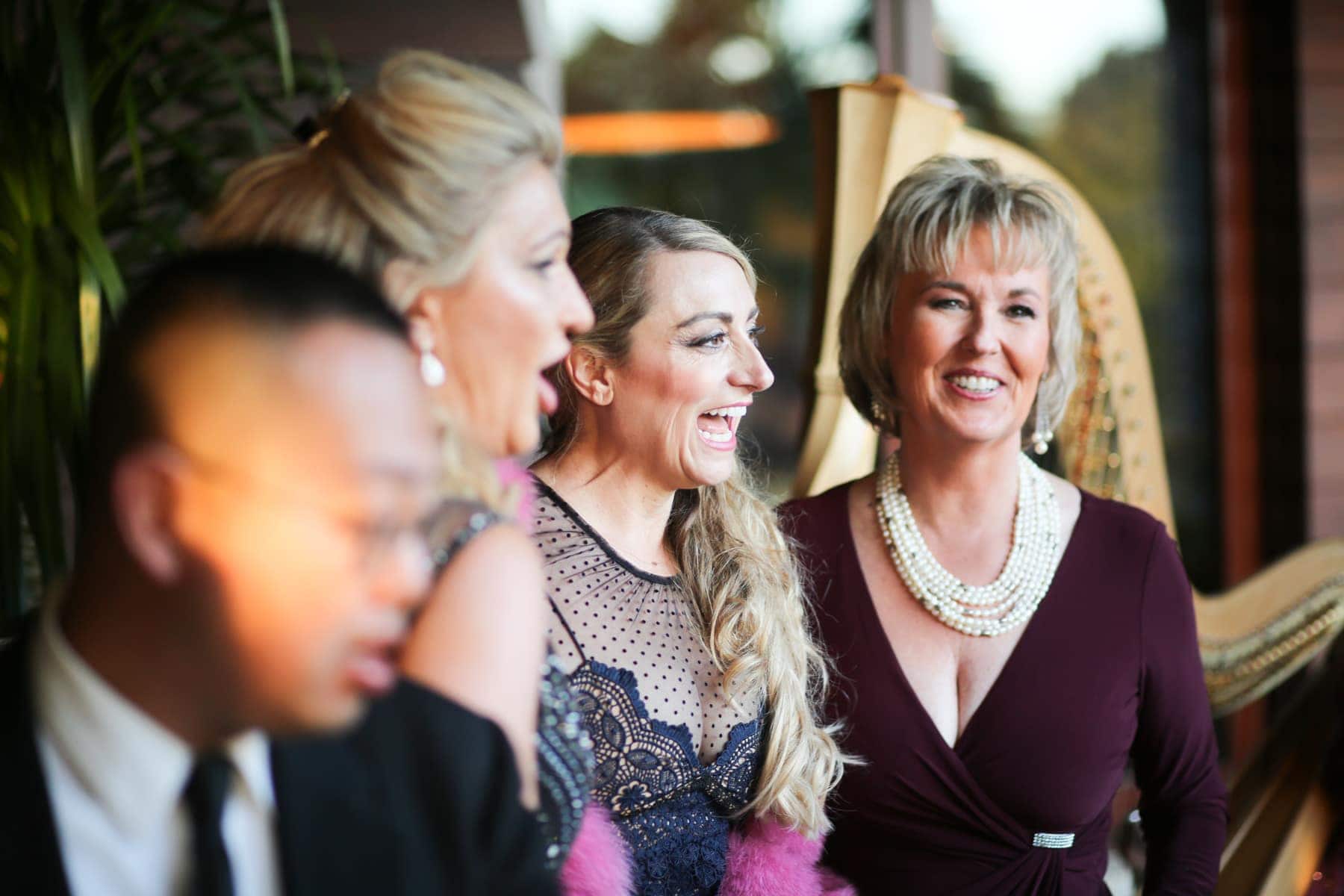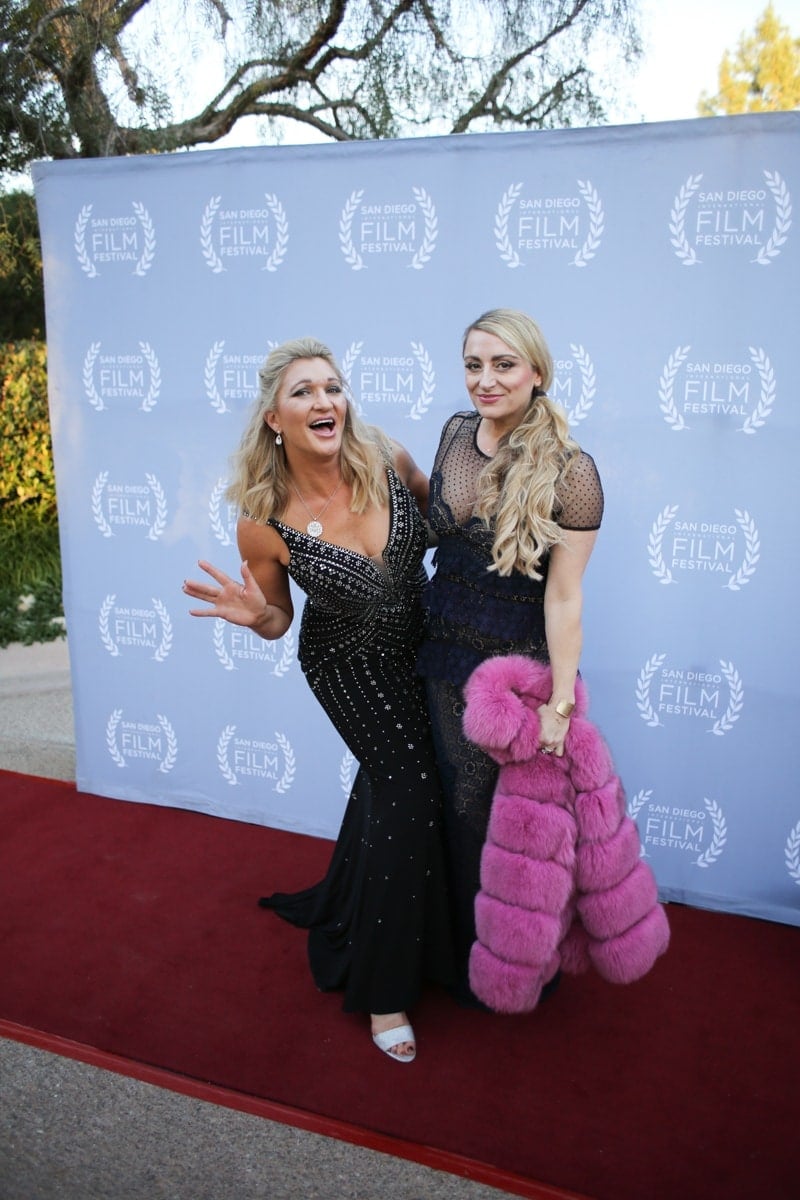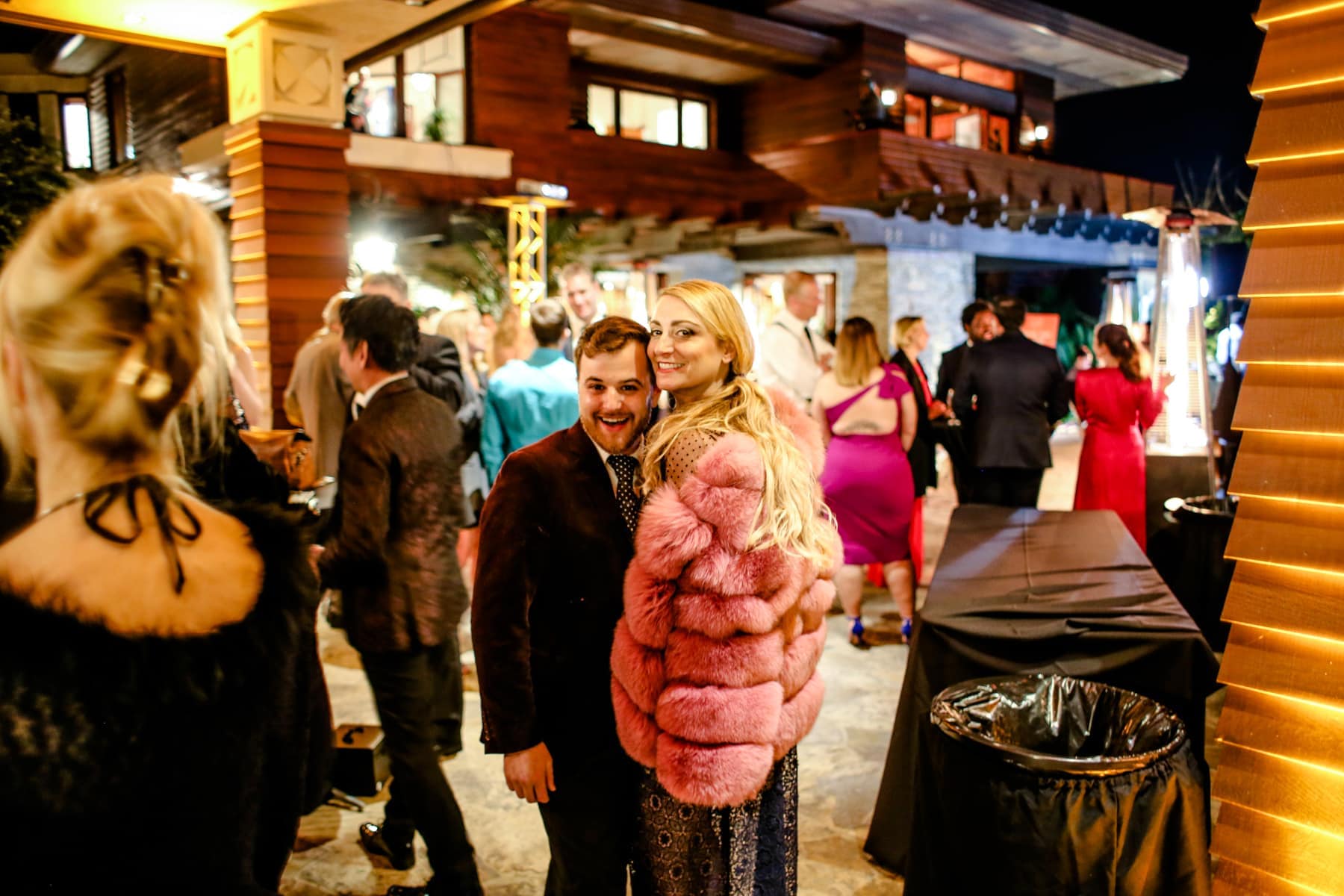 A Great Time, An Amazing Cause
Champagne toasts and desserts crafted by mmm…Cakes by Jose Barrajas, The Melting Pot and Sprinkles capped off an amazing event that benefited the San Diego Film Foundation and the FOCUS On Impact Film Education Program. While an evening of luxury is incredible, supporting the school district is the most important reason to attend this annual viewing party.
Their mission is to create empathy in a complex world through documentary films that create dialogue, encourage self-reflection, and help students develop compassion and promote growth. In a divisive world, fostering this human connection is needed more than ever! Listen to the latest episode of The Mom Confidential to hear red-carpet interviews about what makes these programs so special.
For a complete listing of the community and private events being held in the coming months, including the FOCUS on Impact Film Tour for high school students, Film Insider Screenings and the Industry Insider Series, check out the San Diego Film Festival calendar. Be sure to save the date for the San Diego Film Festival this October, too. It's a can't miss event every year!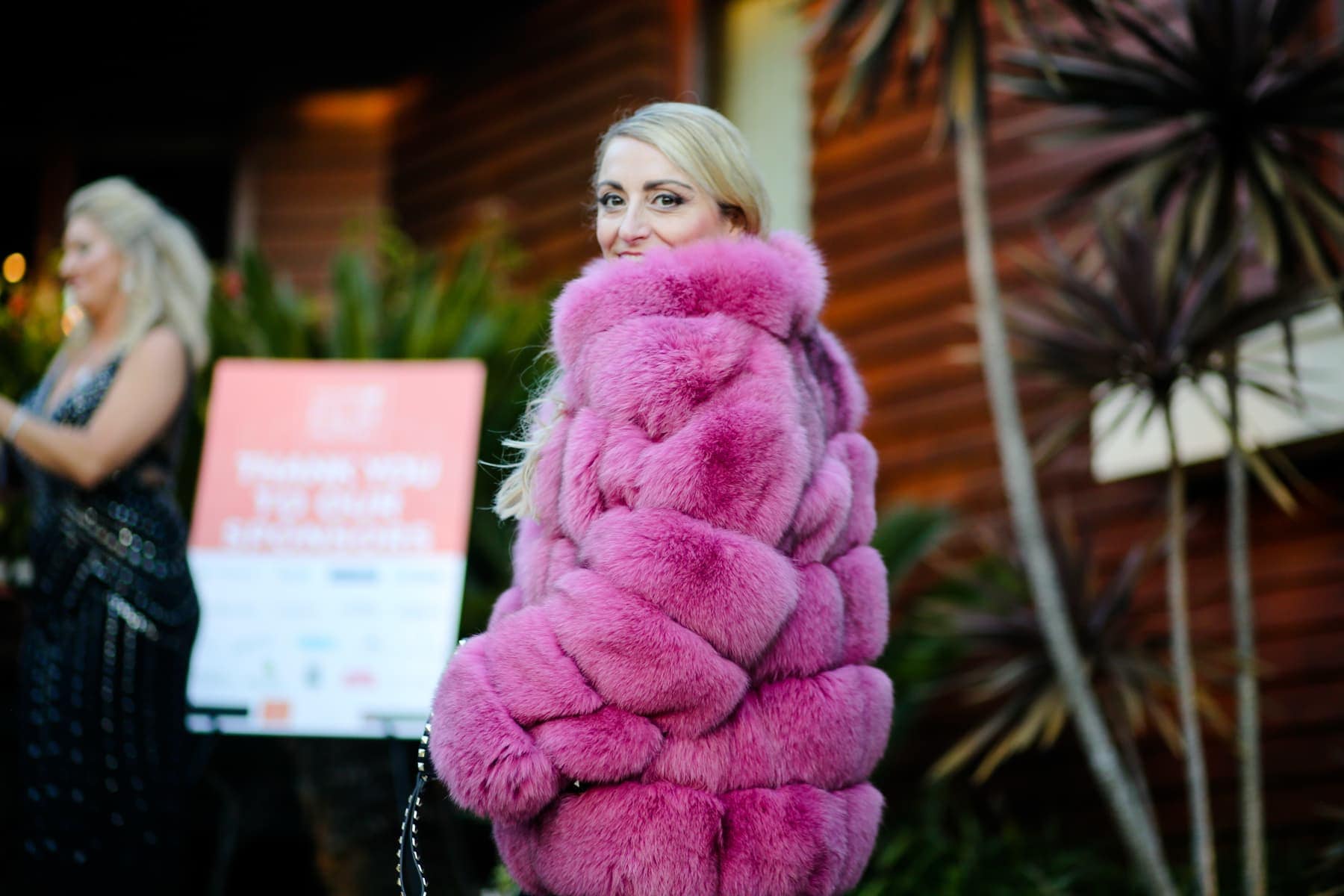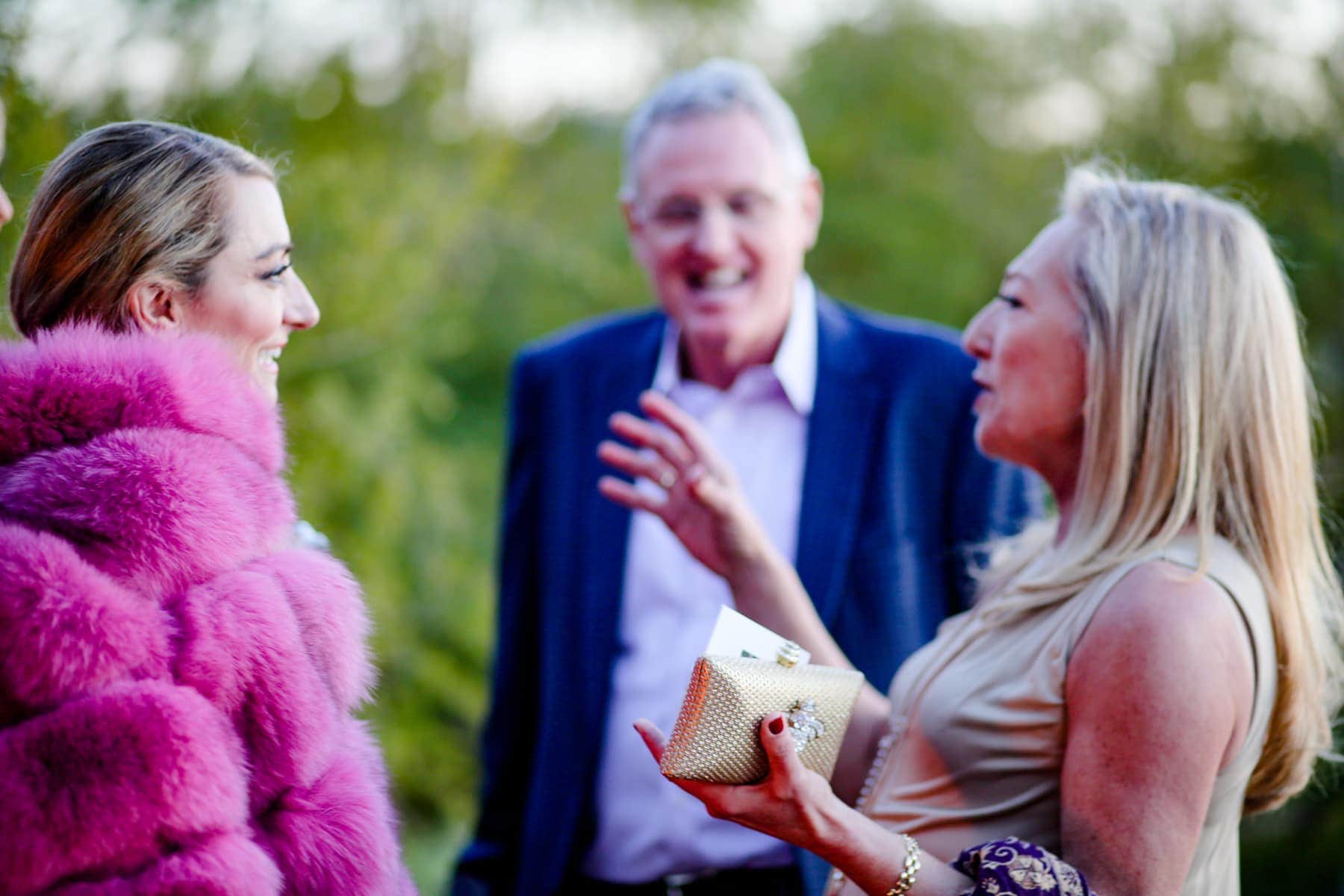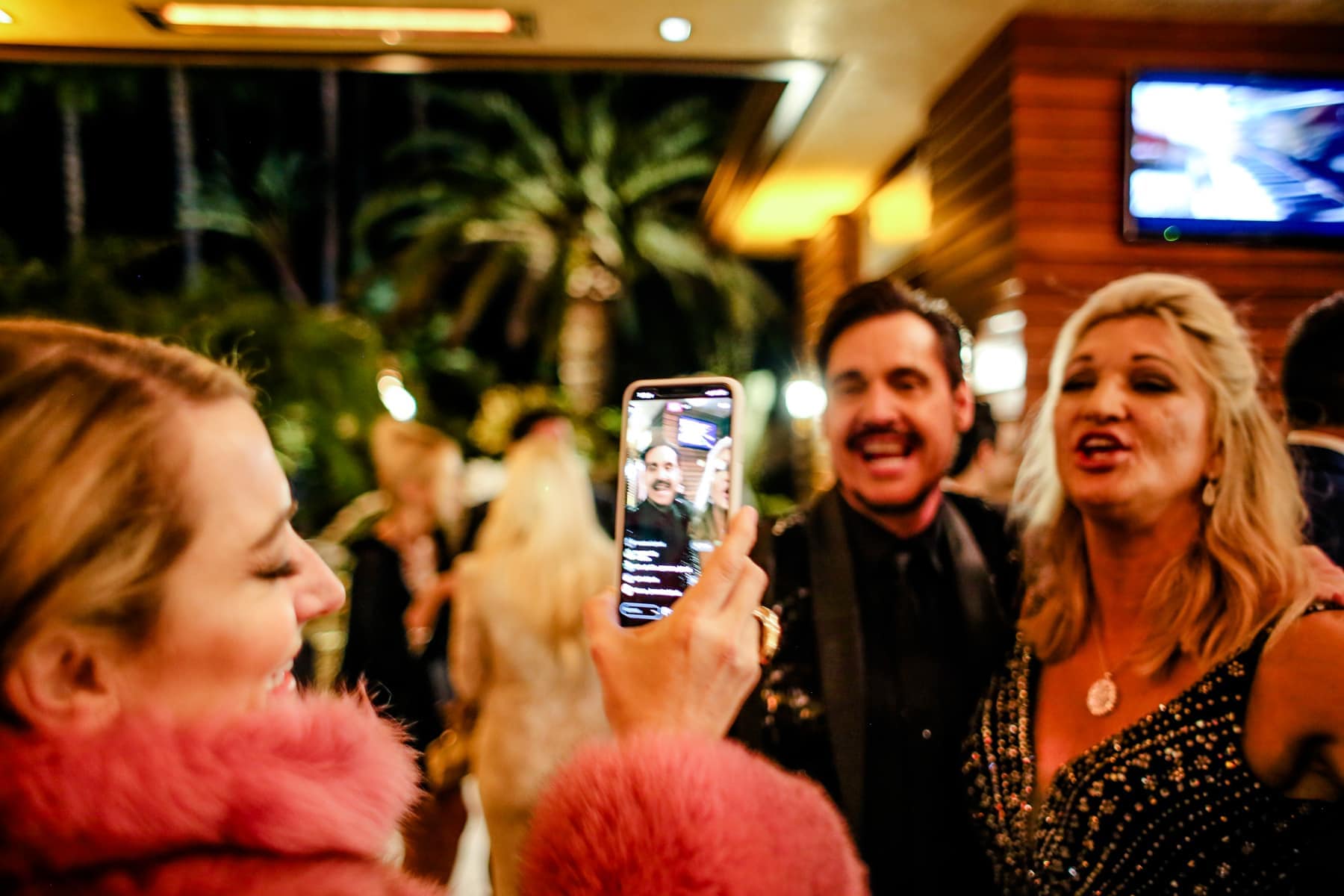 A Night To Remember
With four growing kids at home, it's not always easy to get out of the house on a school night. Still, you know how I feel about the importance of time away to nurture my mama soul! Getting gussied up, sipping on wine and nibbling the night away in the incredible El Secreto estate was an experience I won't soon forget.
When I get to do all that and support a great cause, it's even better! I'm so honored and grateful to have been a guest at this event for the third year in a row! Especially in proud support of the San Diego Film Foundation and the FOCUS On Impact Film Education Program. Till next year!
Photo Credit: Natalie Warr and San Diego Film Foundation
You May Also Like
The Most Glamorous Oscar Awards Viewing Party
Tips for Parenting In Style...
Never boring, always awesome. Keep up to date with the latest from City Girl Gone Mom.