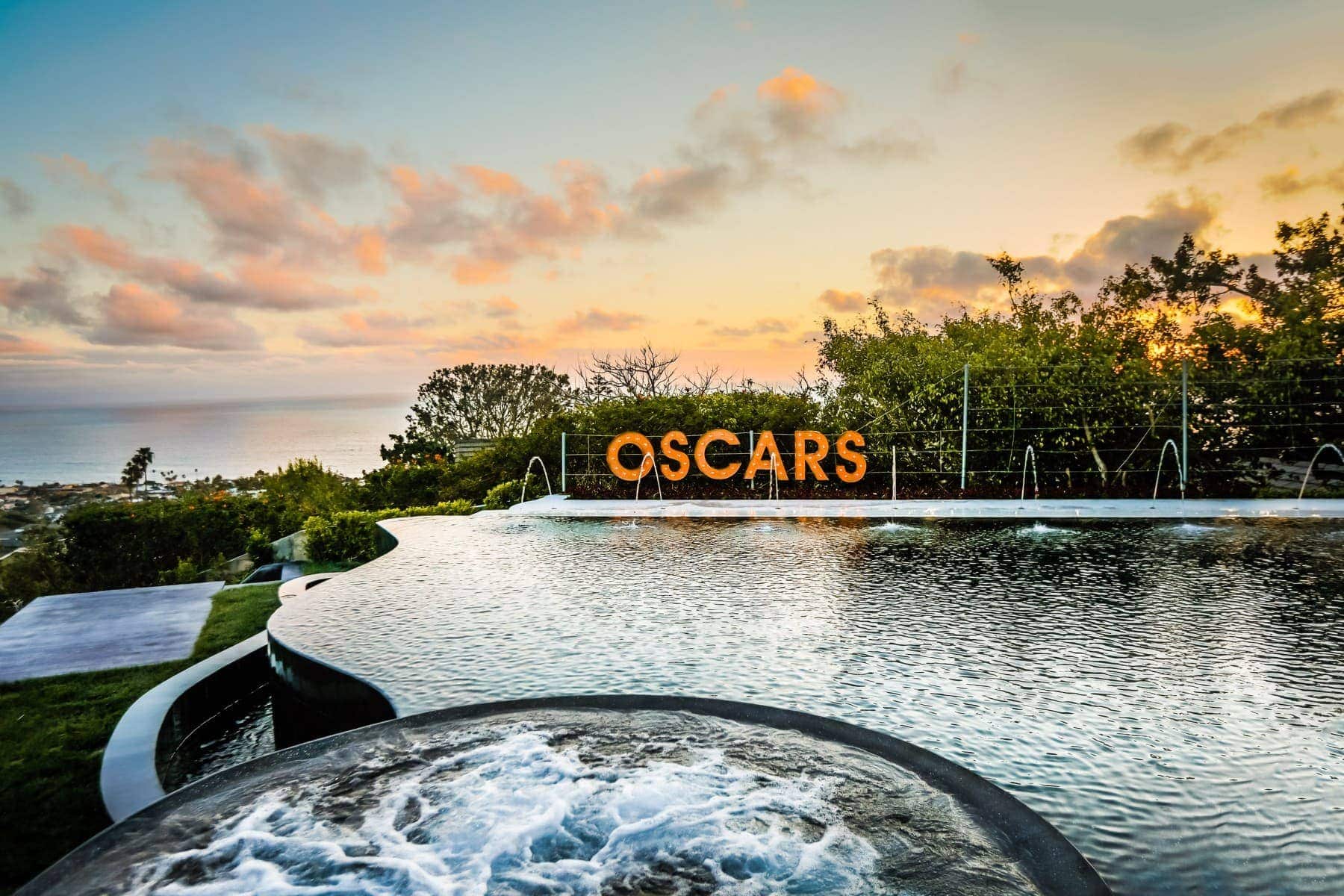 What cocktail should I have? The Academy? The Best Dressed? Or, dare I go for The Red Hot Carpet? Giving back has never looked, sipped or tasted so good at the 2017 Oscar Awards Viewing Party hosted by the San Diego International Film Festival – a glam evening benefiting one of my alltime favorite art forms, filmmaking.
Upon arrival, it was only fitting that guests found themselves on the red carpet, pausing briefly for photographs and interviews as they approached the entrance to an expansive, ultra modern private residence overlooking the La Jolla hills and the pristine Pacific ocean. It was indeed a formal affair, as everyone was greeted with Champagne at the doorway, in celebration of the 2017 Academy Awards®. A magnetic energy transcended all three levels of this immaculate abode, as we quickly picked up on what that Oscars buzz was all about. We were among those who understood and expected the greatness for which only an Oscar can bear.
The setting was simply a dream, with the sea and sunset serving as our backdrop. And let's not forget, no matter how large or small, every room had a view. In addition to multiple Snake Oil curated cocktail bars, several highly acclaimed San Diego Chefs served as the celebrity guests of the evening including Chef Trey Foshee (Galaxy Taco), Chef Bernard Guillas (Marine Room), Chef Michelle Angelica Velez, (Pillbox Tavern), Chef Damasco Lee, (Private Chef) and Chef Drew McPartlin (Panache Productions).
These carefully selected superior chefs set the tone for our palates, leaving no flavor left behind. We enjoyed lobster bisque and lobster ravioli, a melt-in-your-mouth cucumber and green apple ahi poke, a thoughtfully crafted duck meatball hors d'oeuvre and more. Guests didn't hesitate returning for seconds, or even more so, thirds. The poolside Mahi-Mahi Ceviche was the perfect blend of cilantro & lime, layered with a blue corn chip and served as the perfect end to my tasting tour. But soon after, we turned a corner and discovered Sprinkles Cupcakes along with Marea Coffee (and Bailey's) to really cap off the party. A sweet treat for a sweet cause. All proceeds from the evening benefitted the San Diego Film Foundation.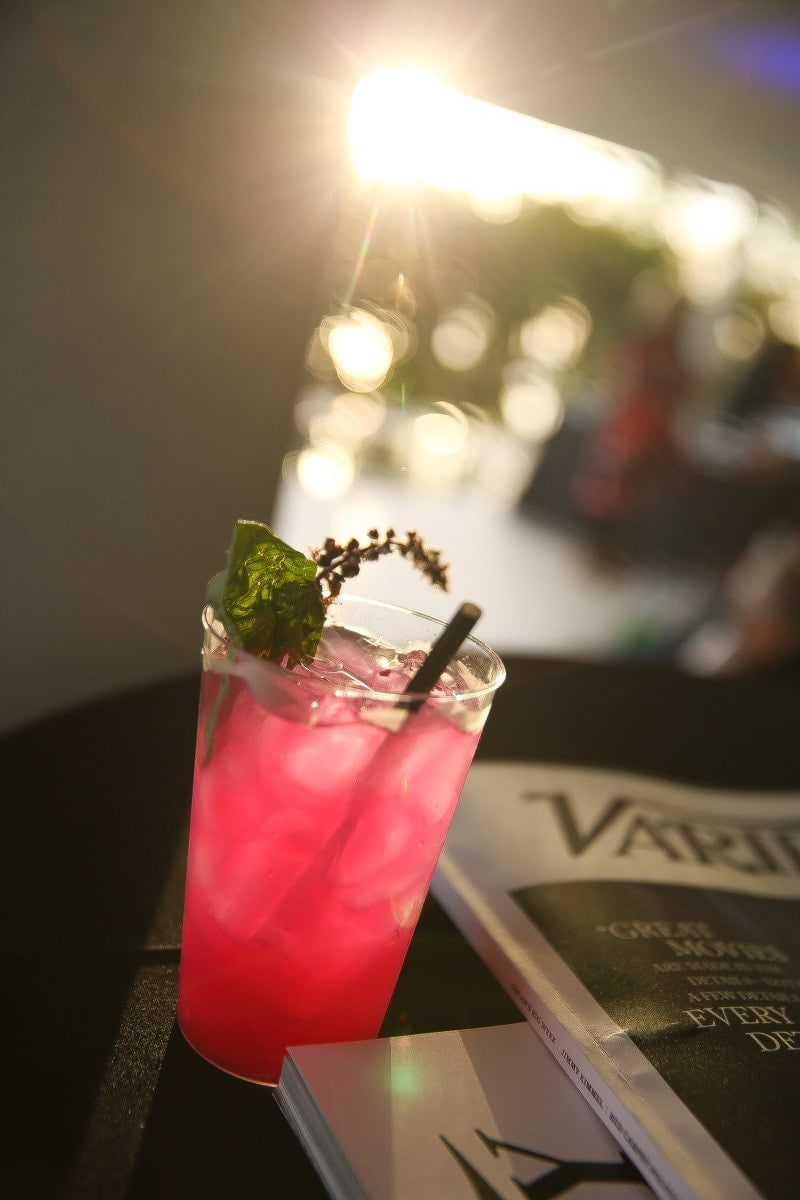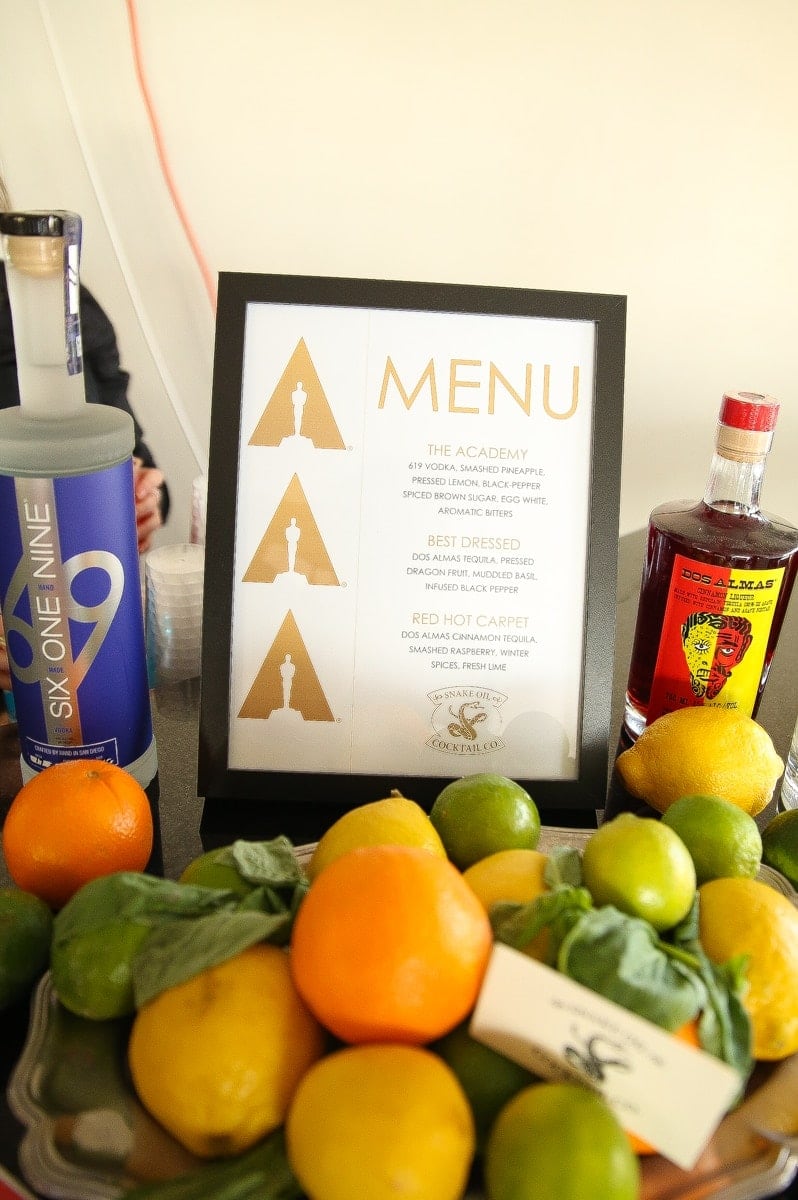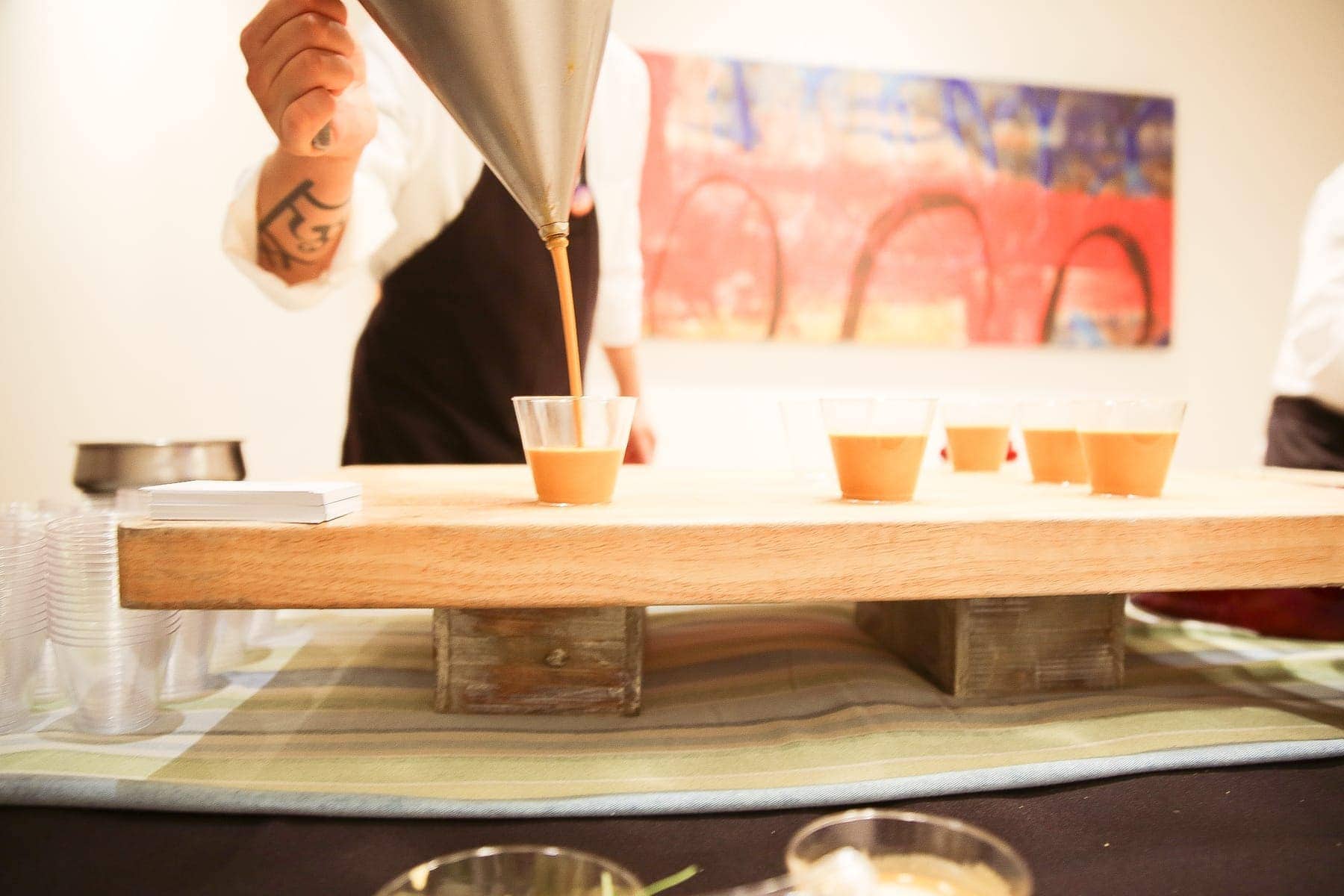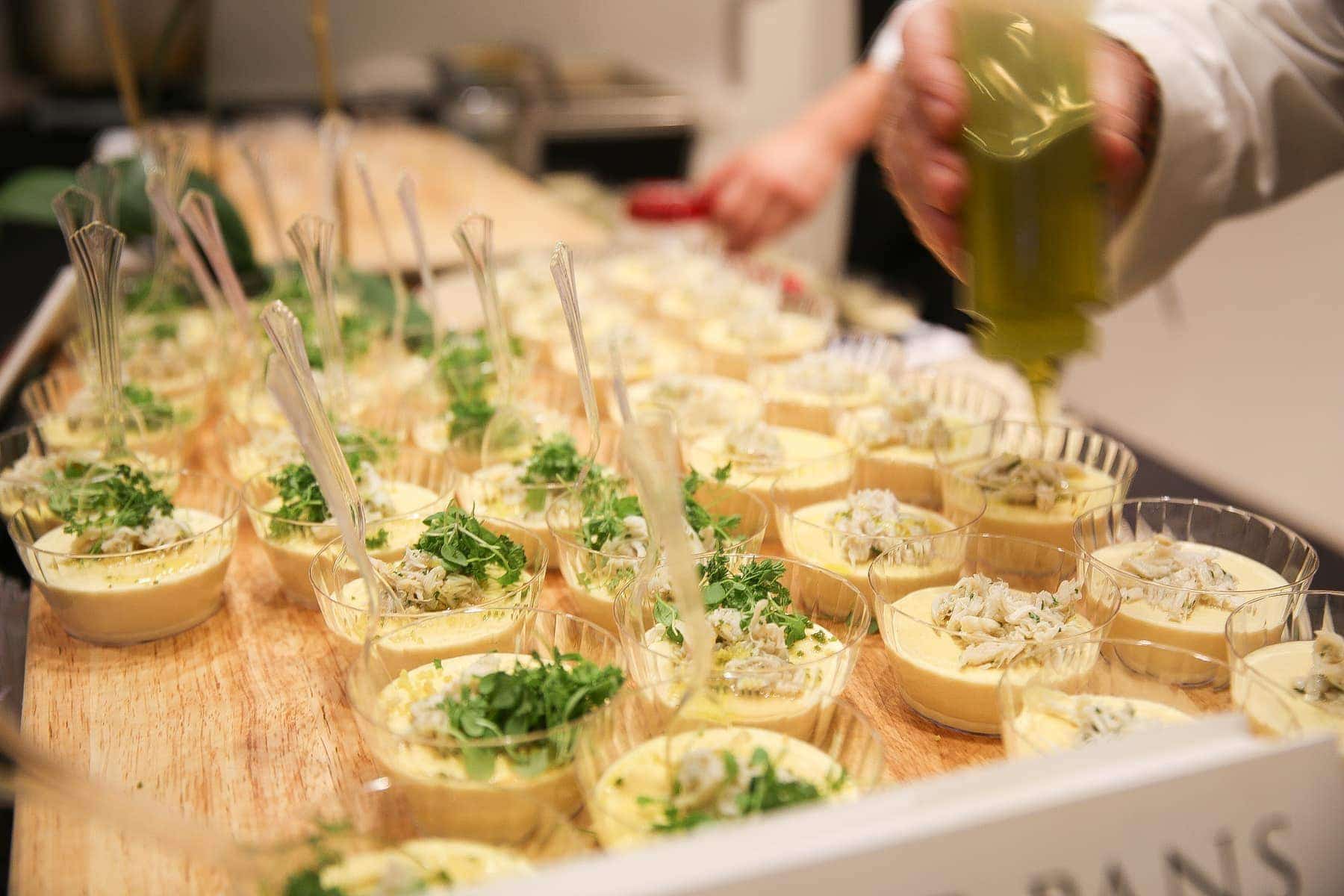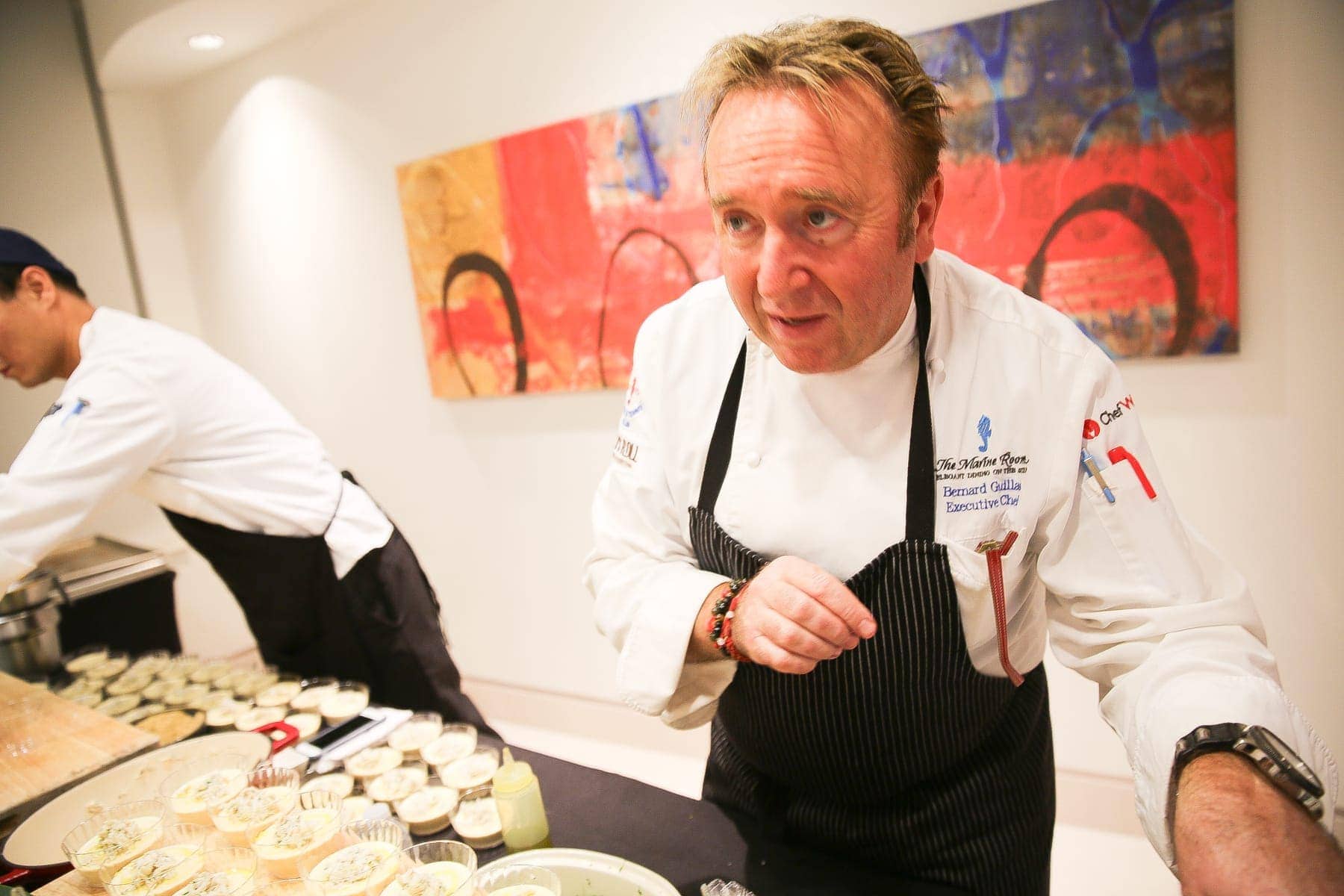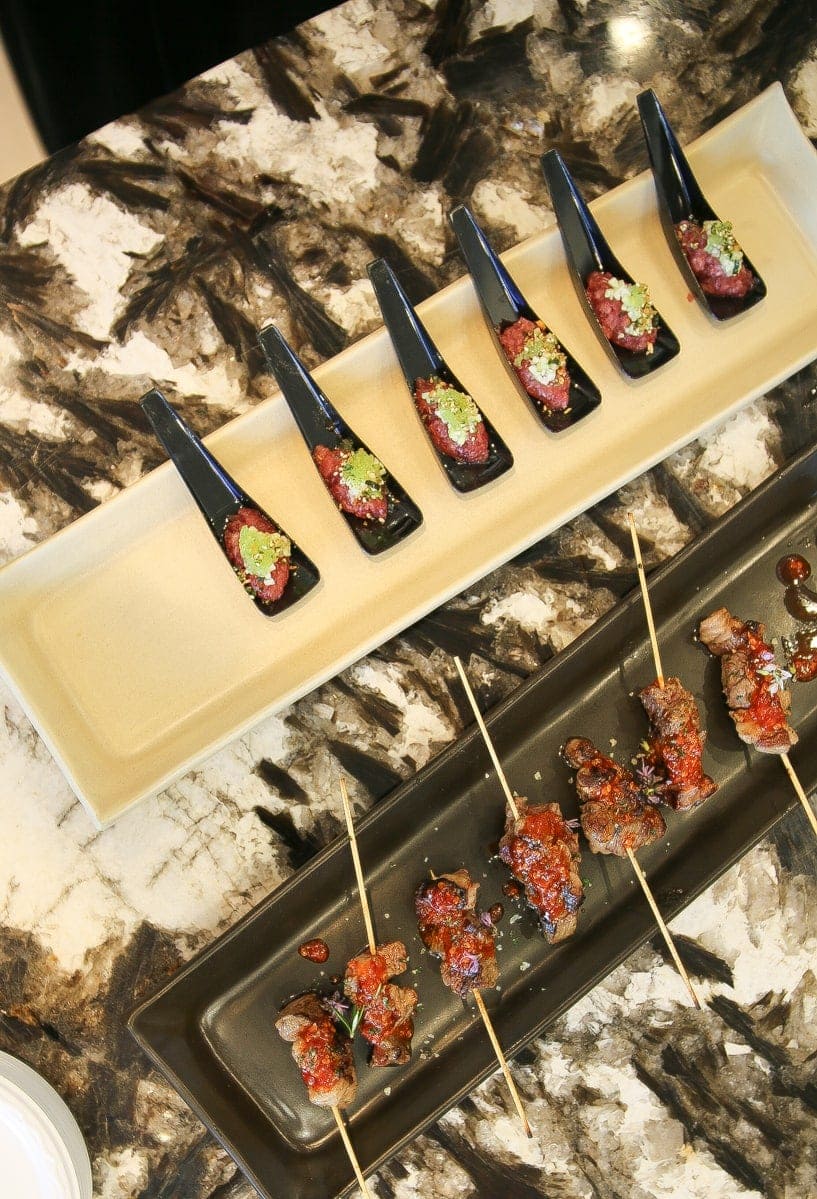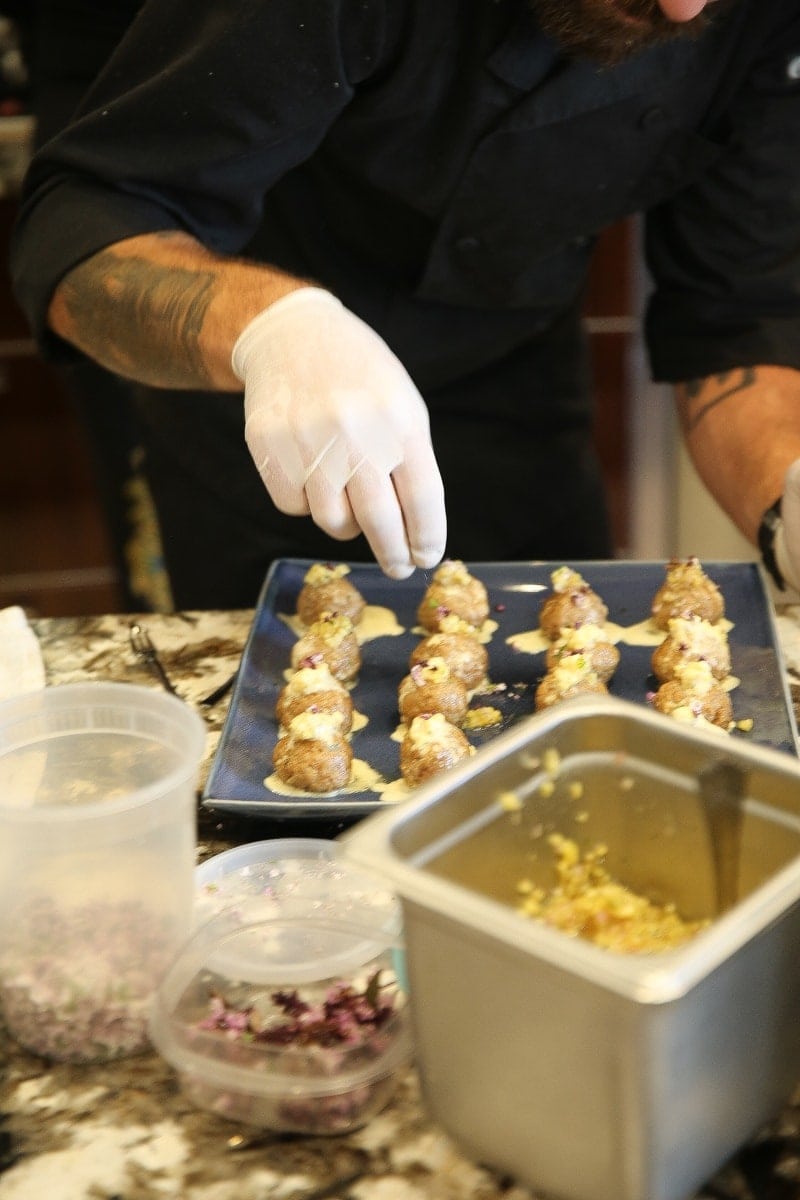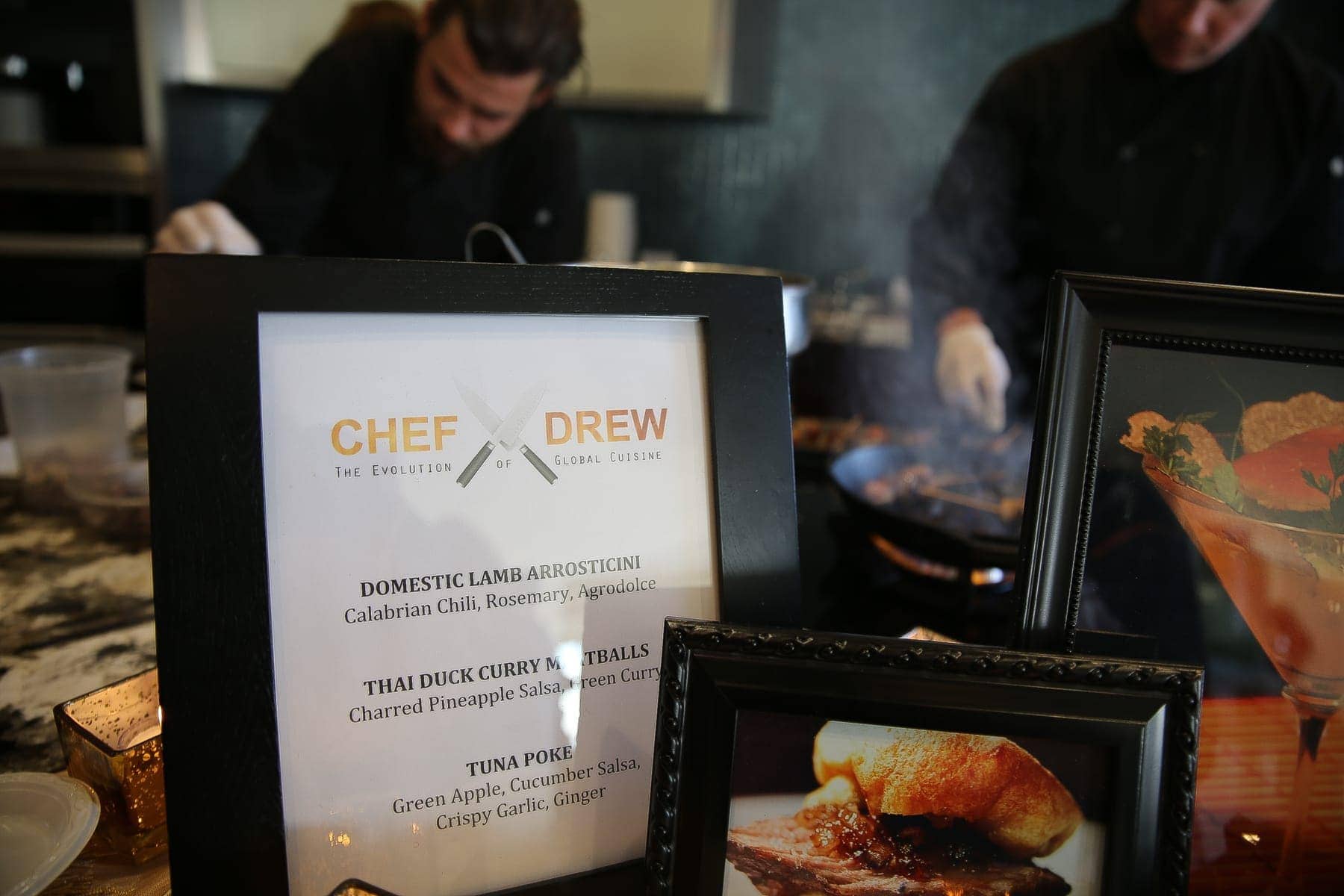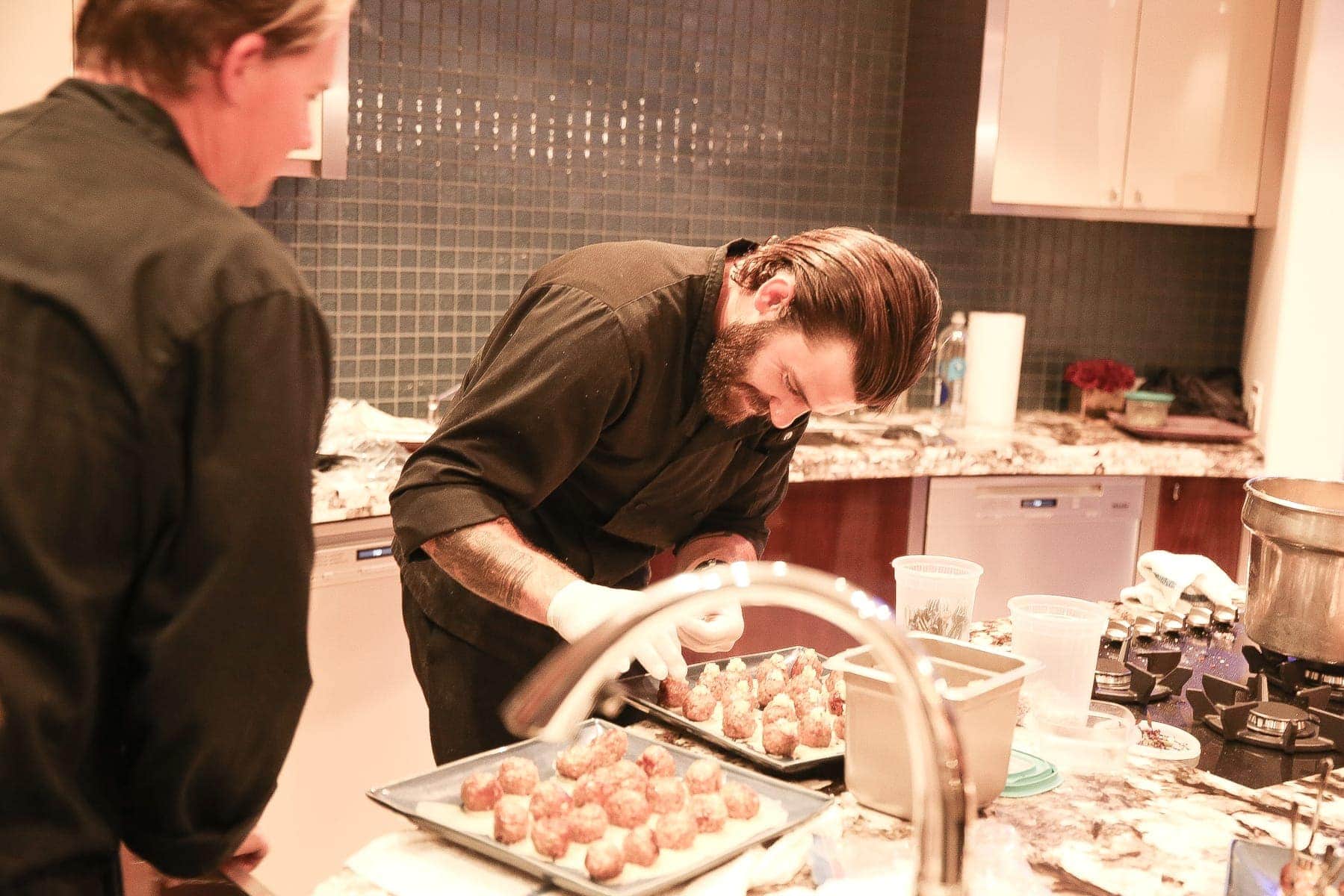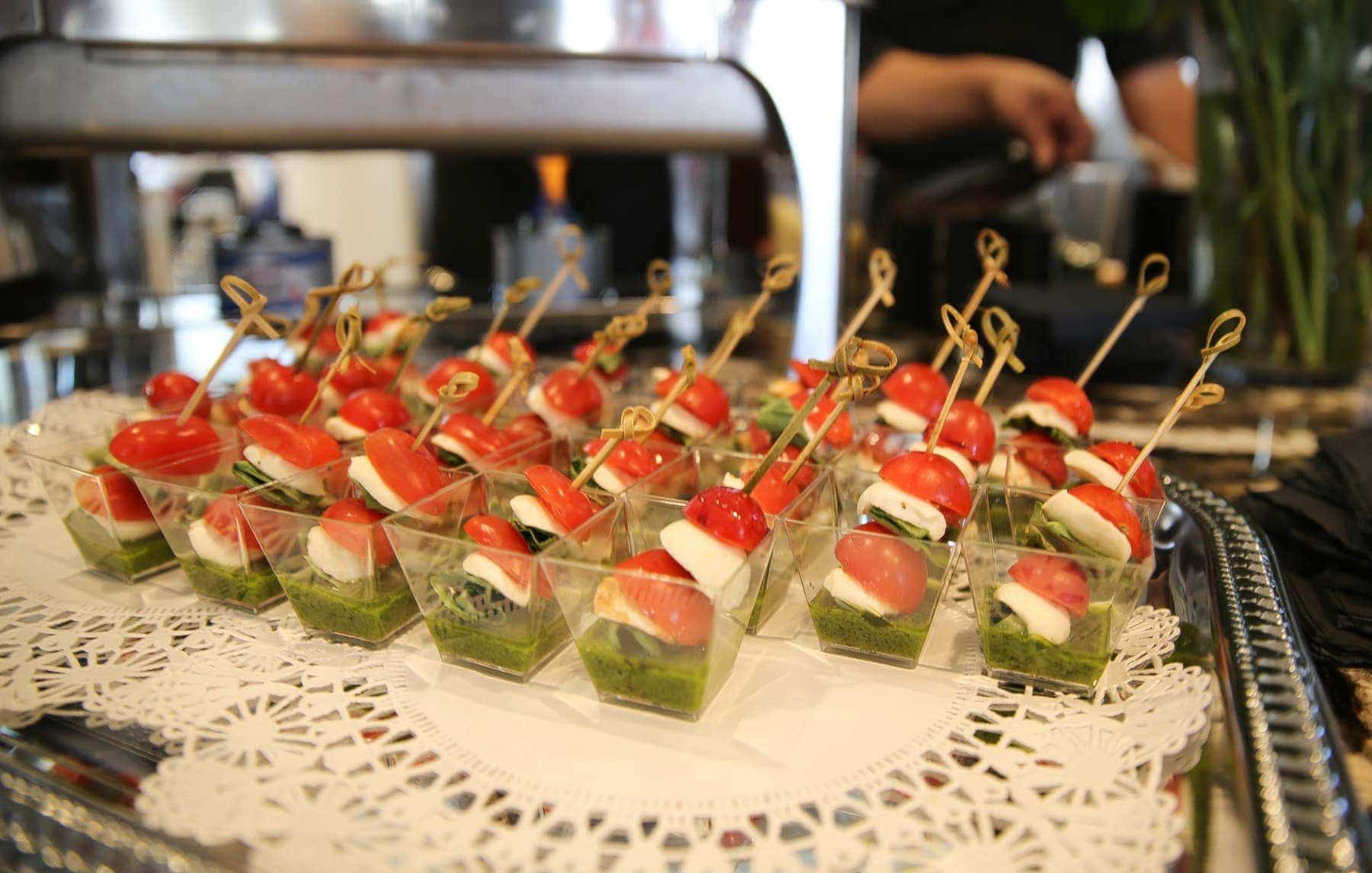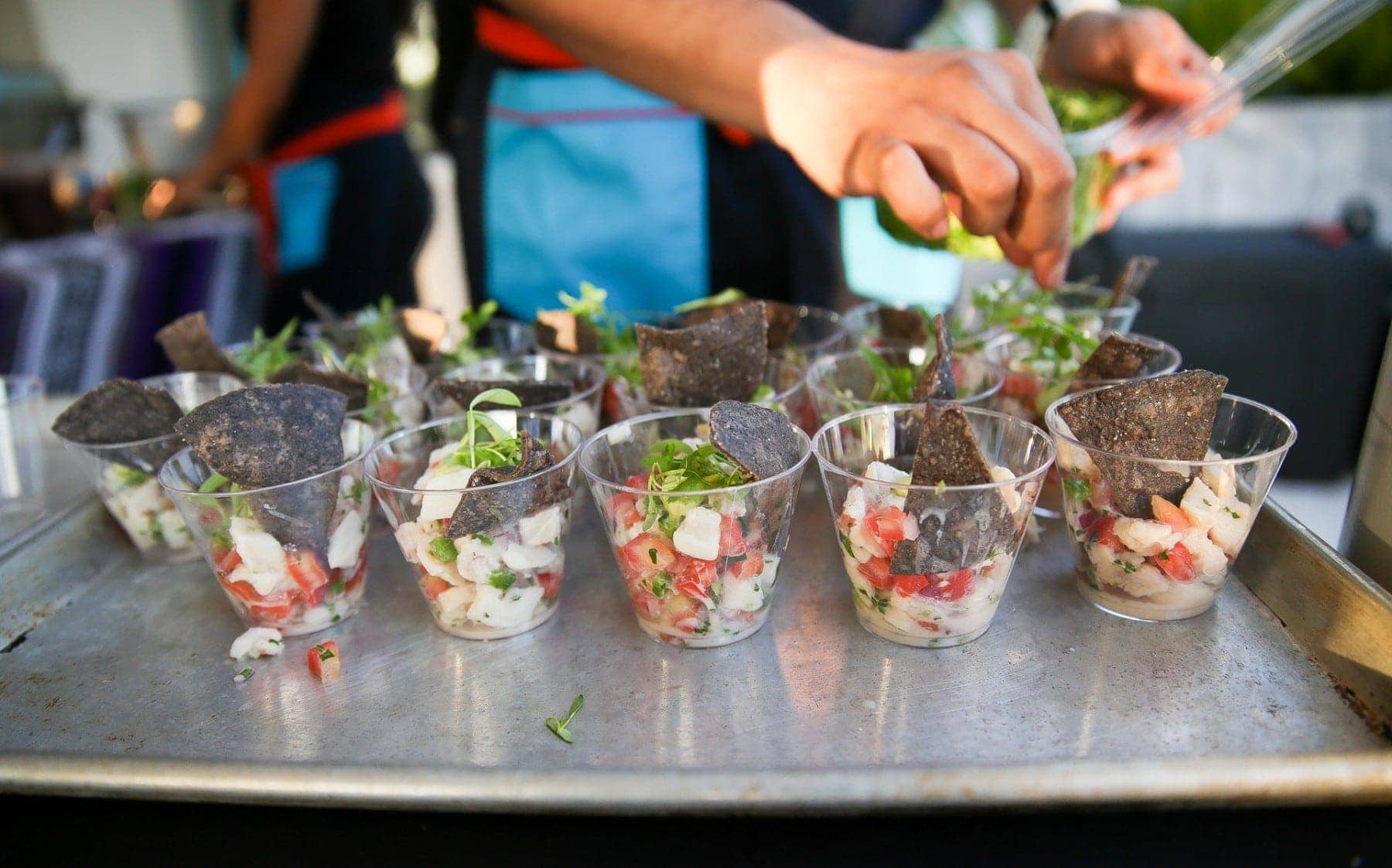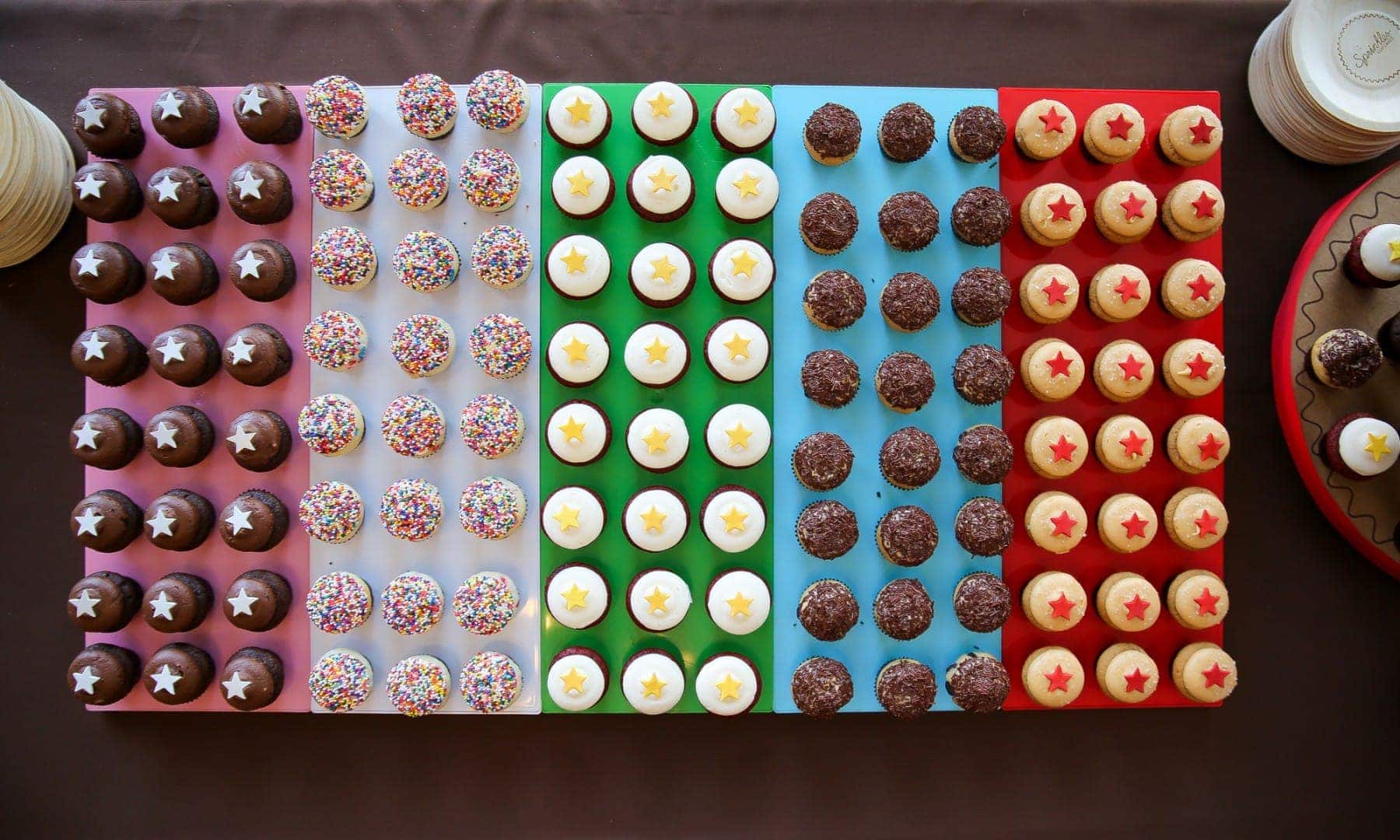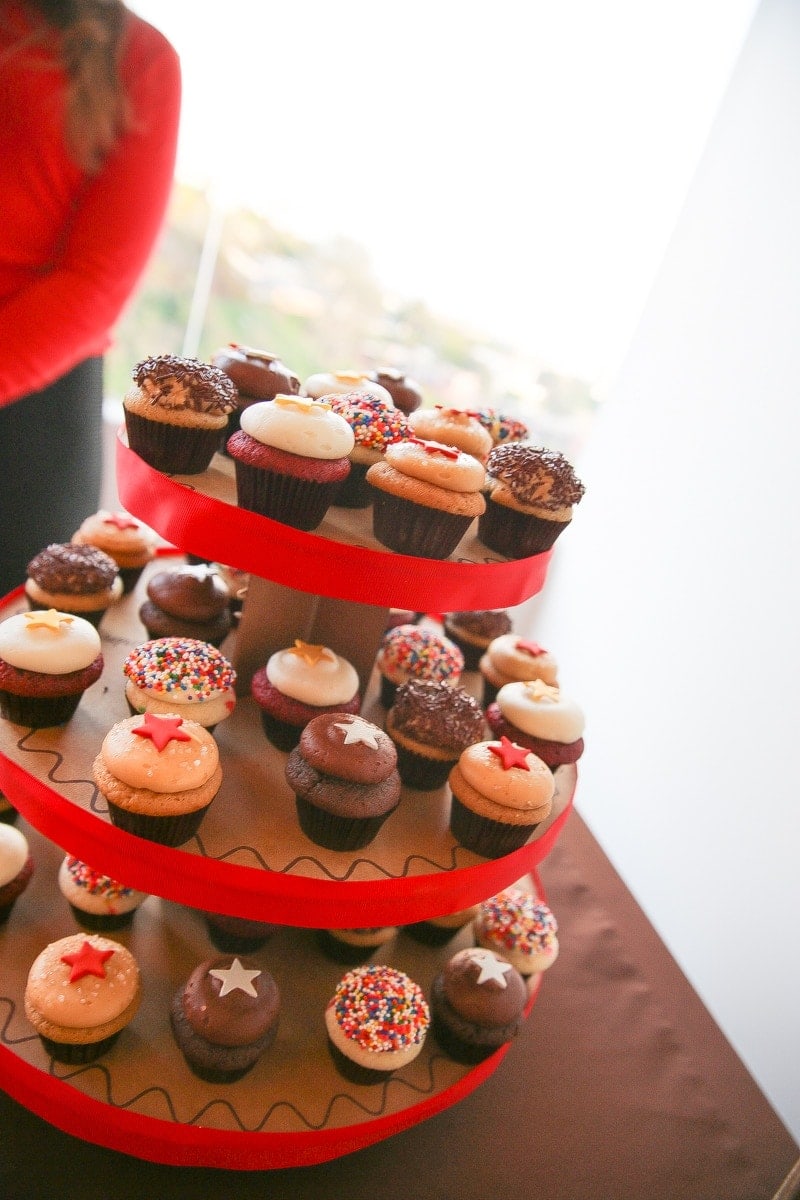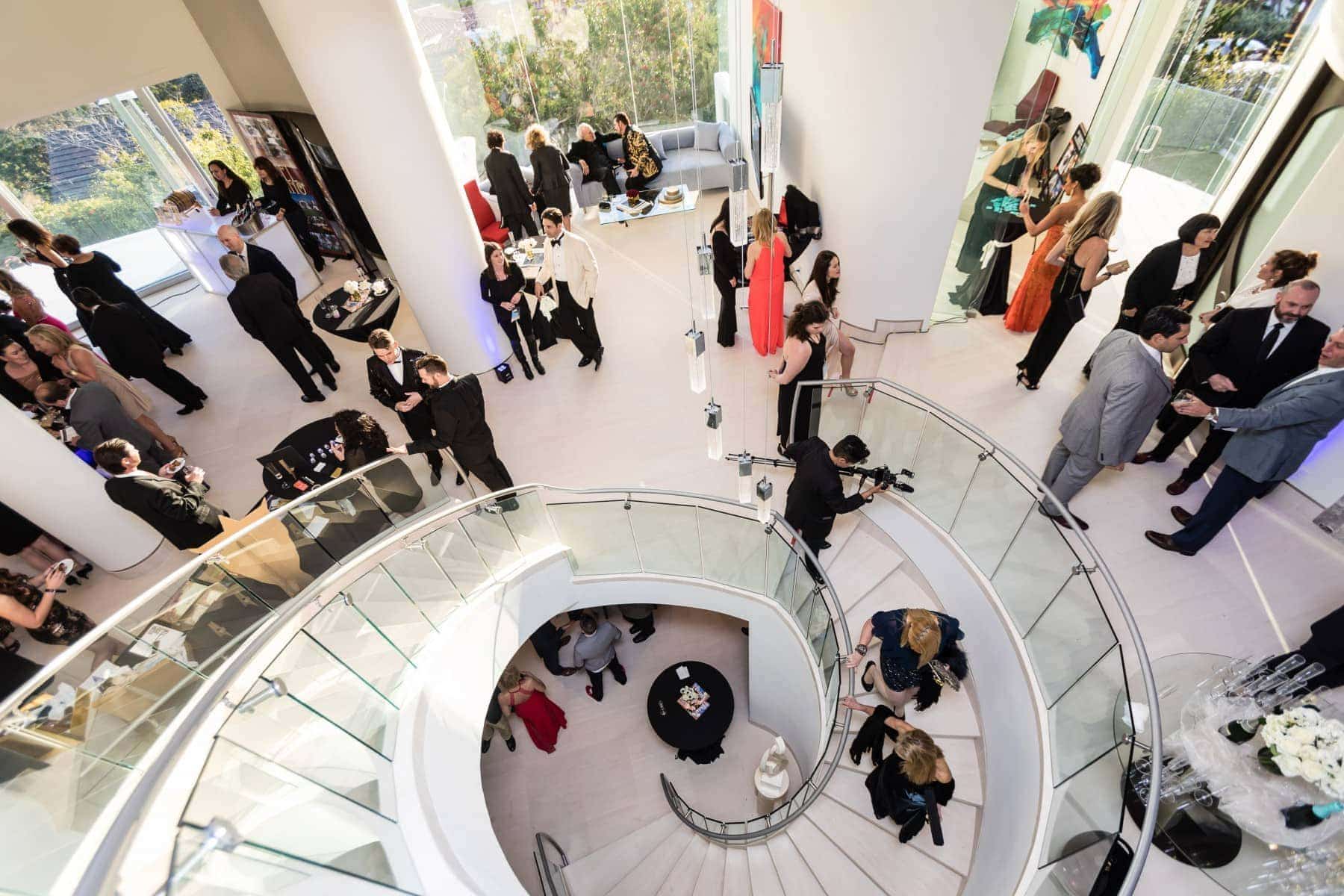 It wouldn't be a true Oscar story, if I went without mentioning the wears of some of San Diego's most fashionable. Guests proudly graced the red carpet in designs such as Lanvin & Dior. Whether they rented the runway or owned such fabulous gowns, everyone was camera ready and smiled graciously at the many photographers there to capture the evening.
It was an incredible opportunity to raise awareness for the incredible work of independent filmmakers, global initiatives and a local educational outreach program, ultimately funded by the San Diego Film Foundation. The live auctions were a highlight of the night, and served as a catalyst to some friendly competition among these fashionable philanthropists. With the Oscars being the biggest night in the industry, it was the perfect opportunity to help make a difference through film.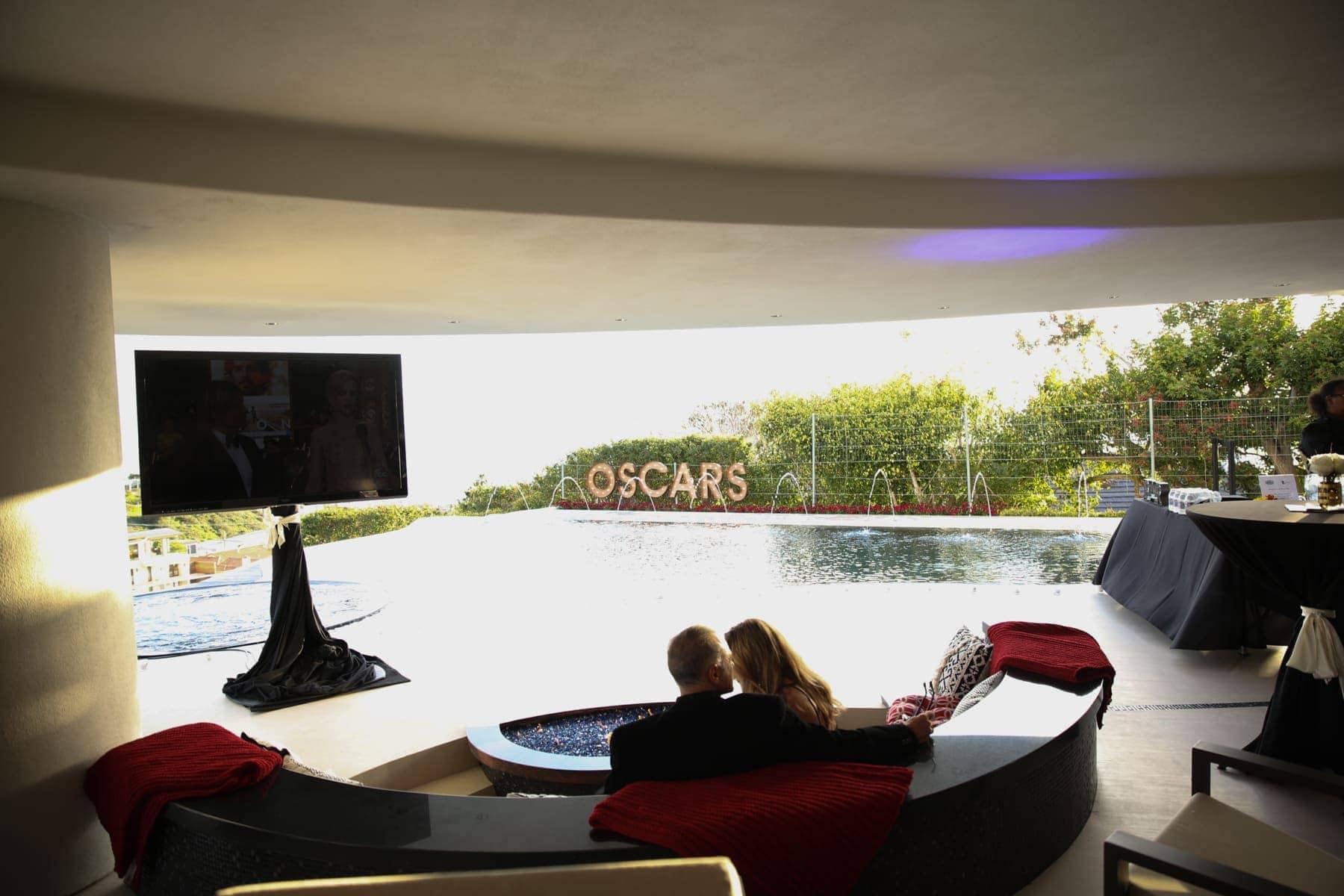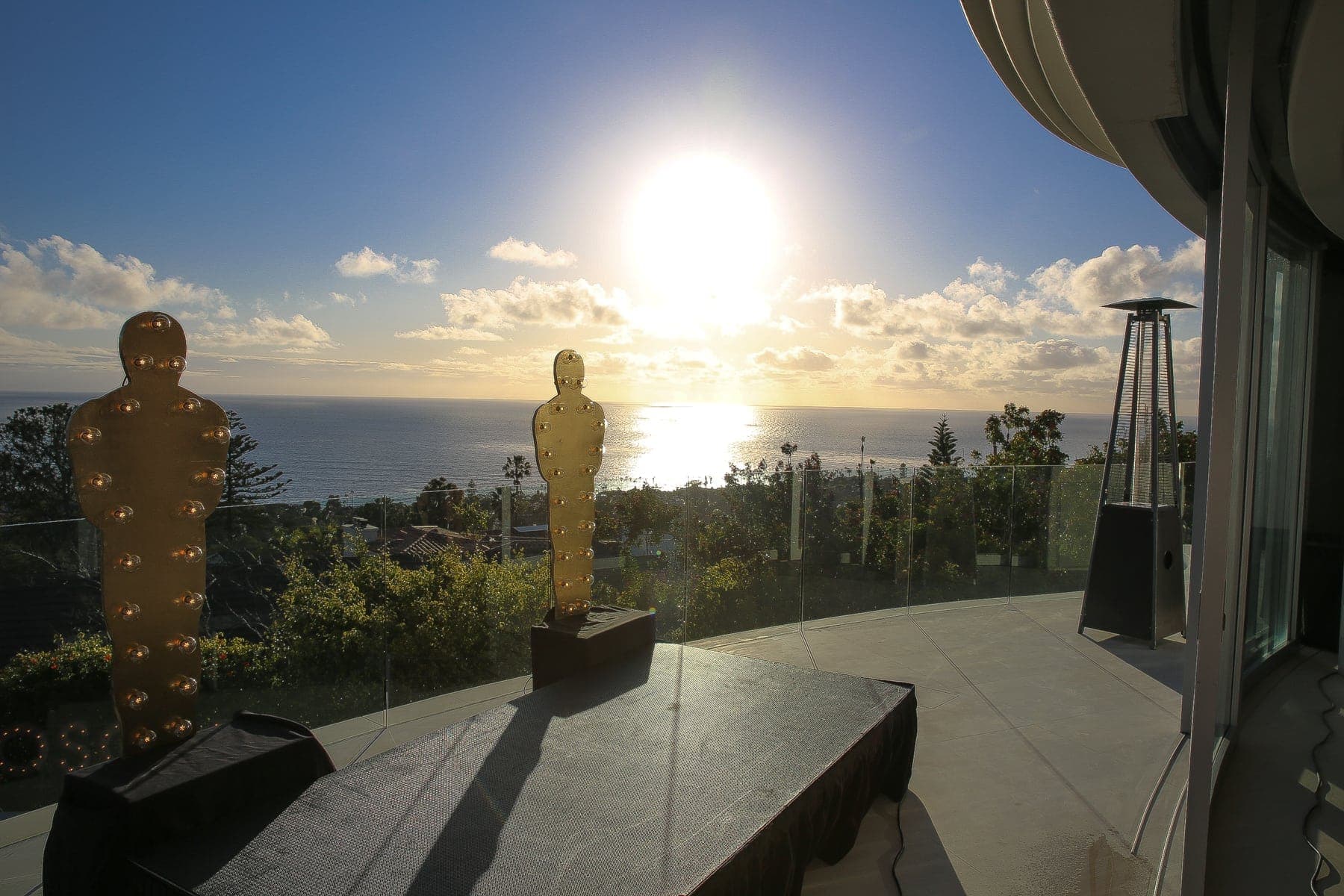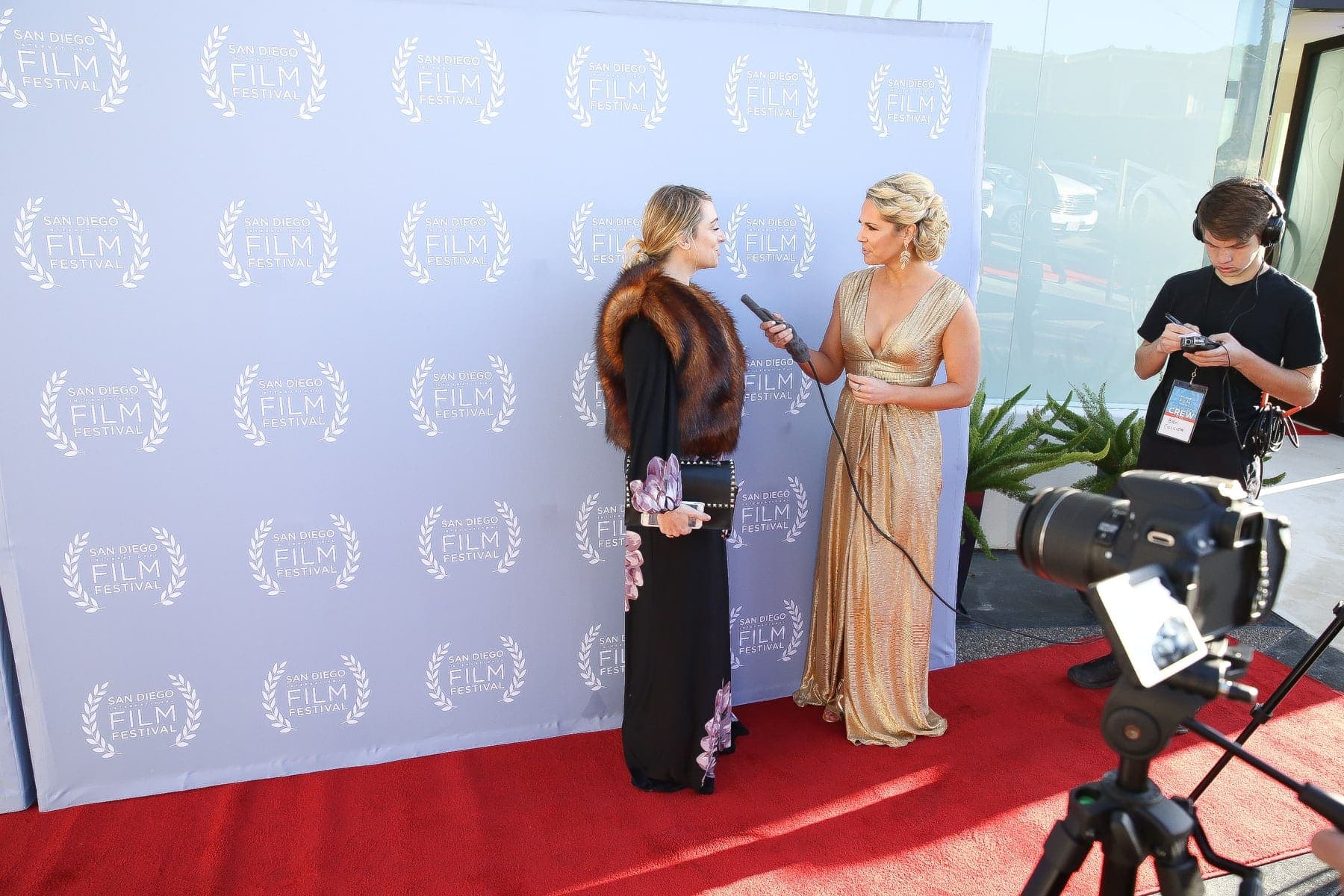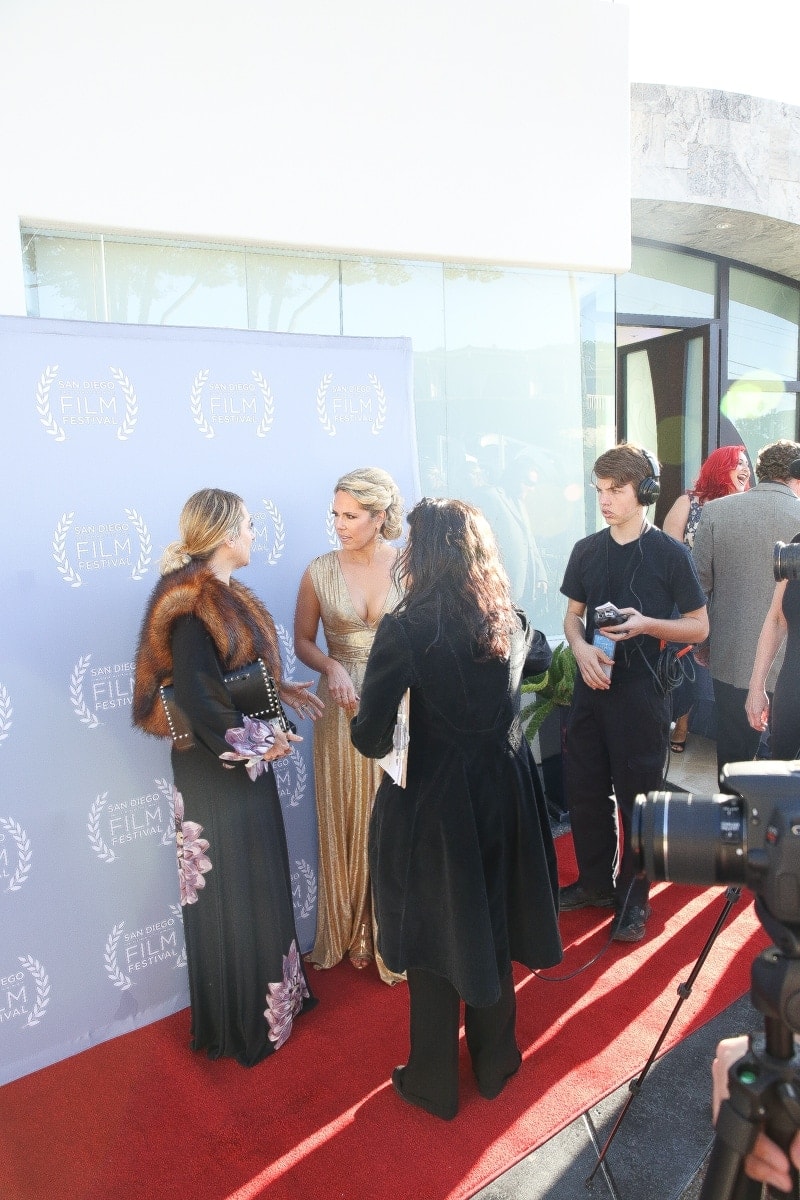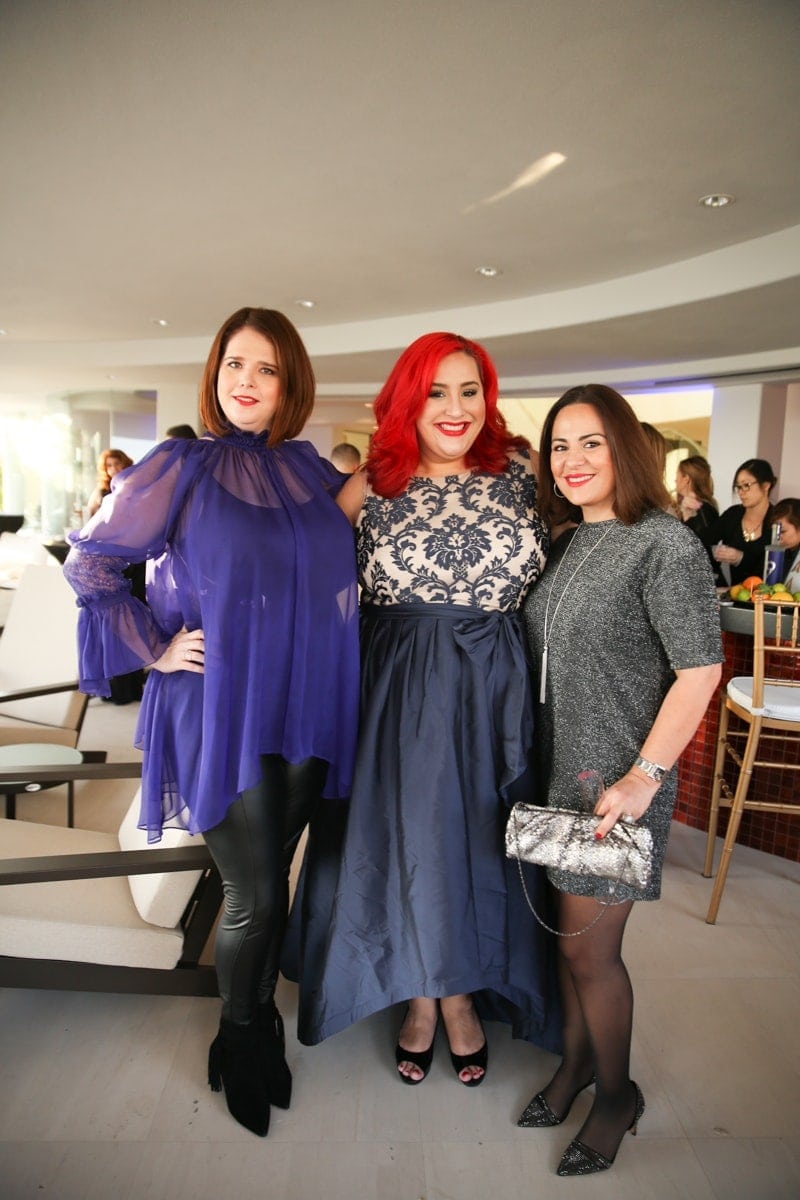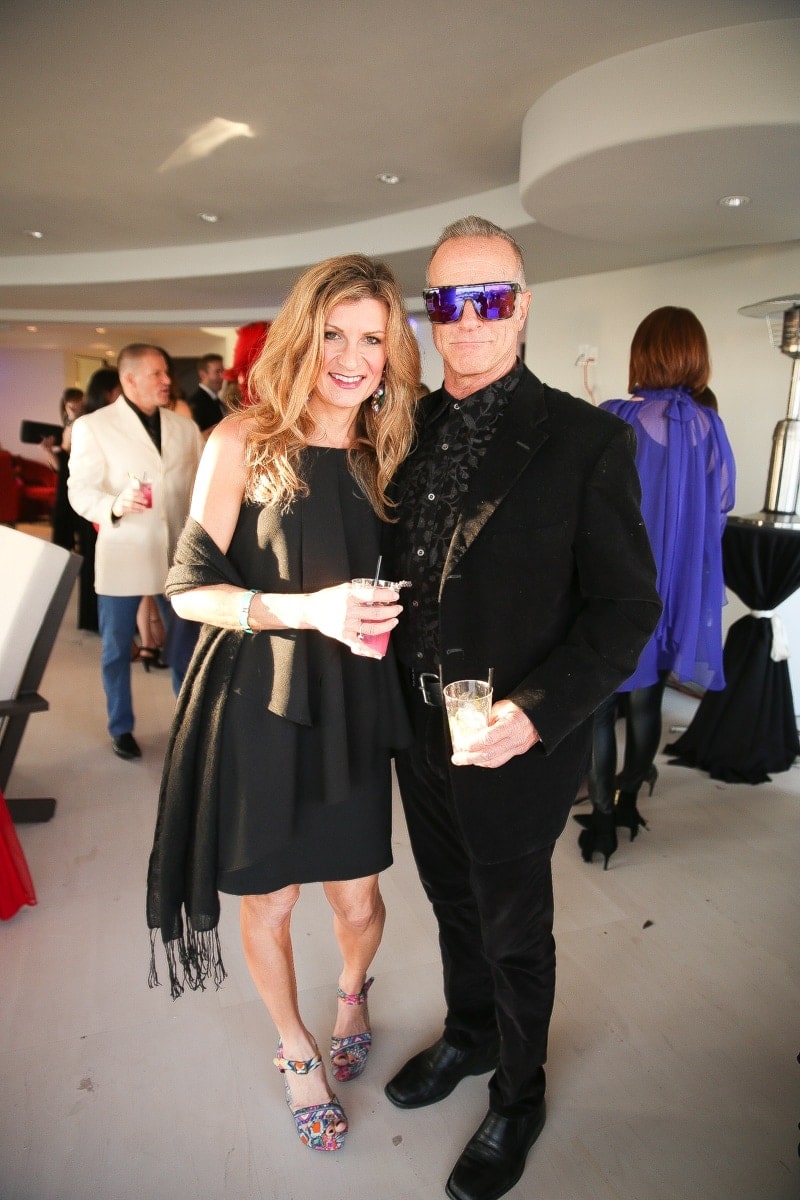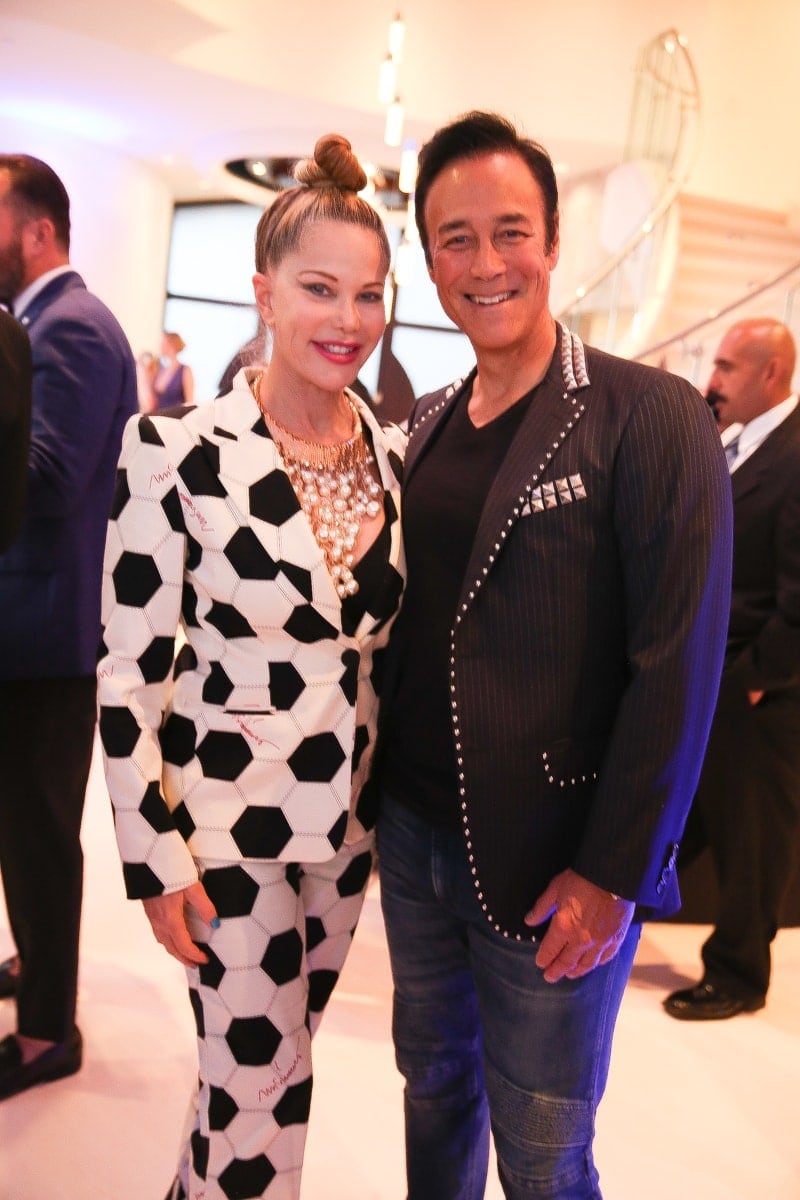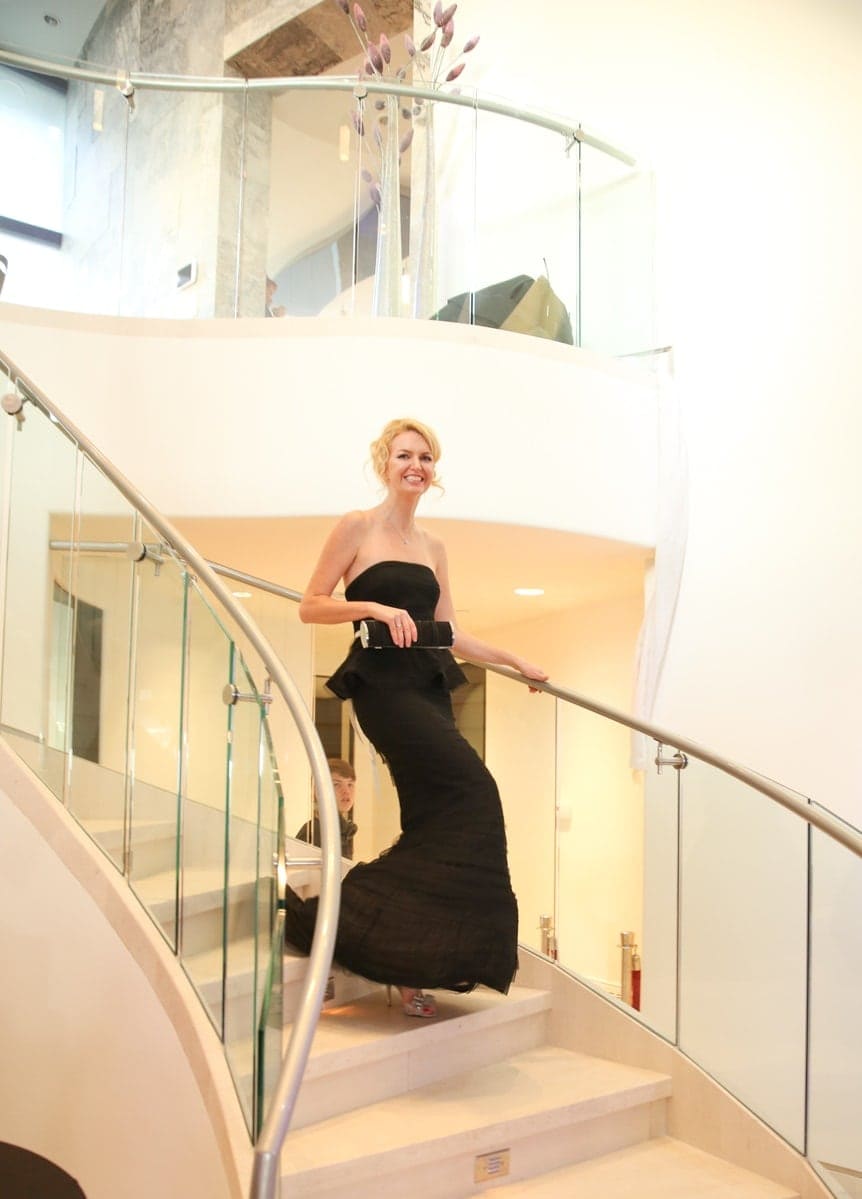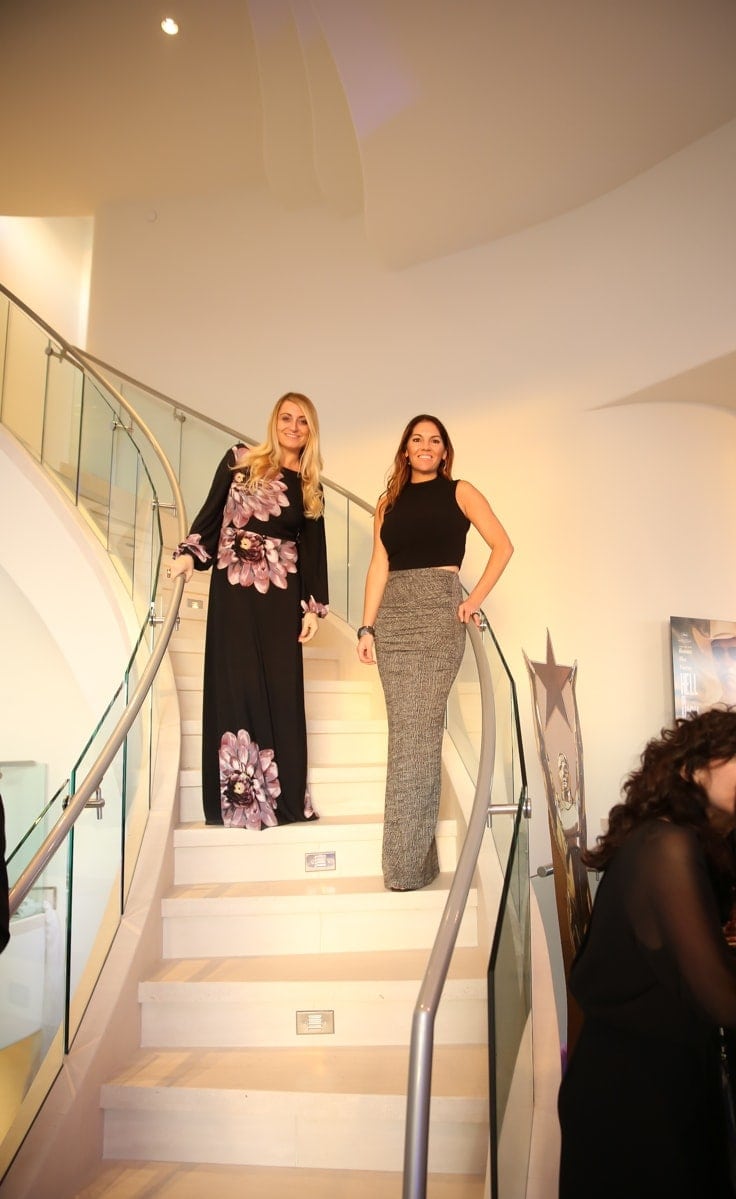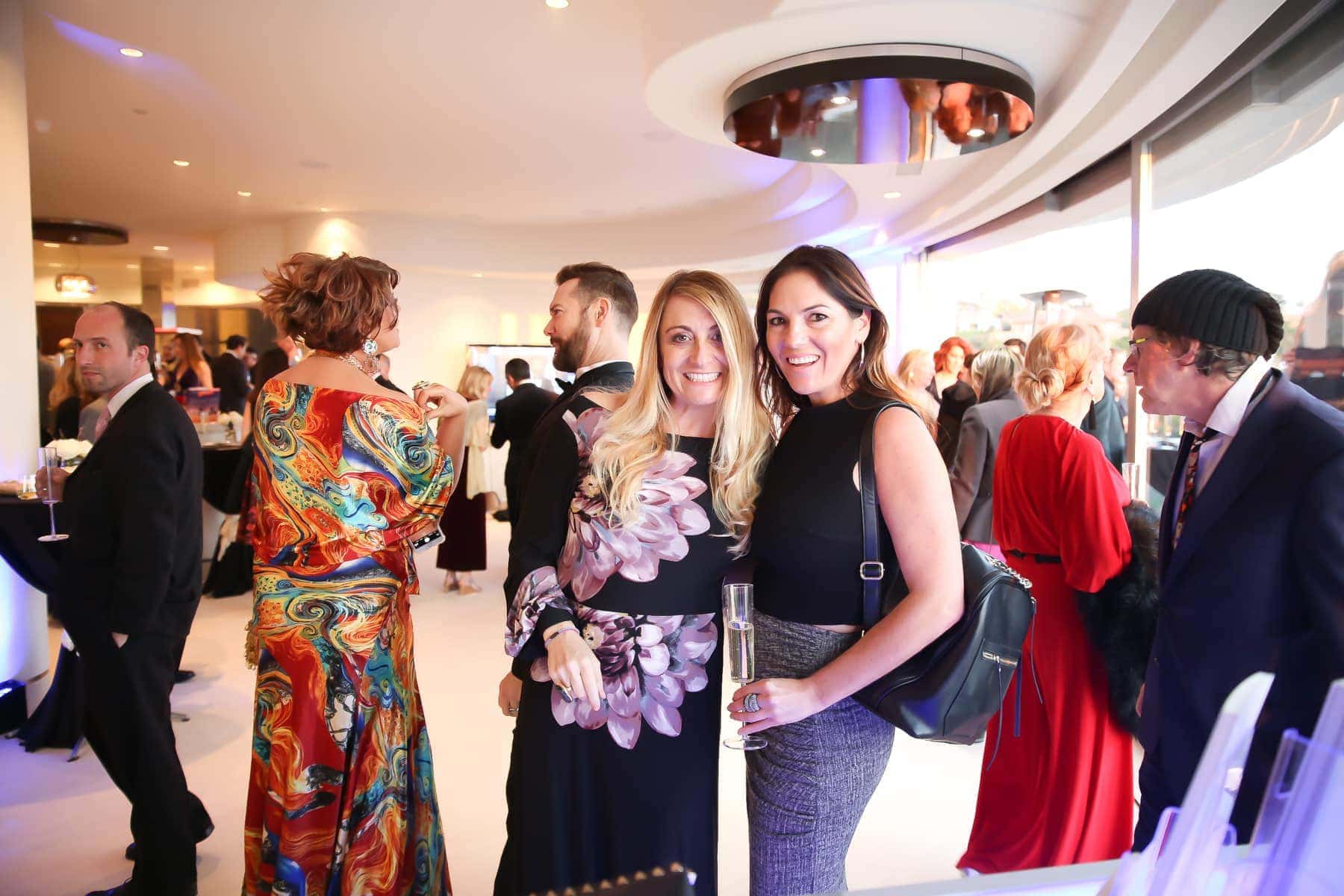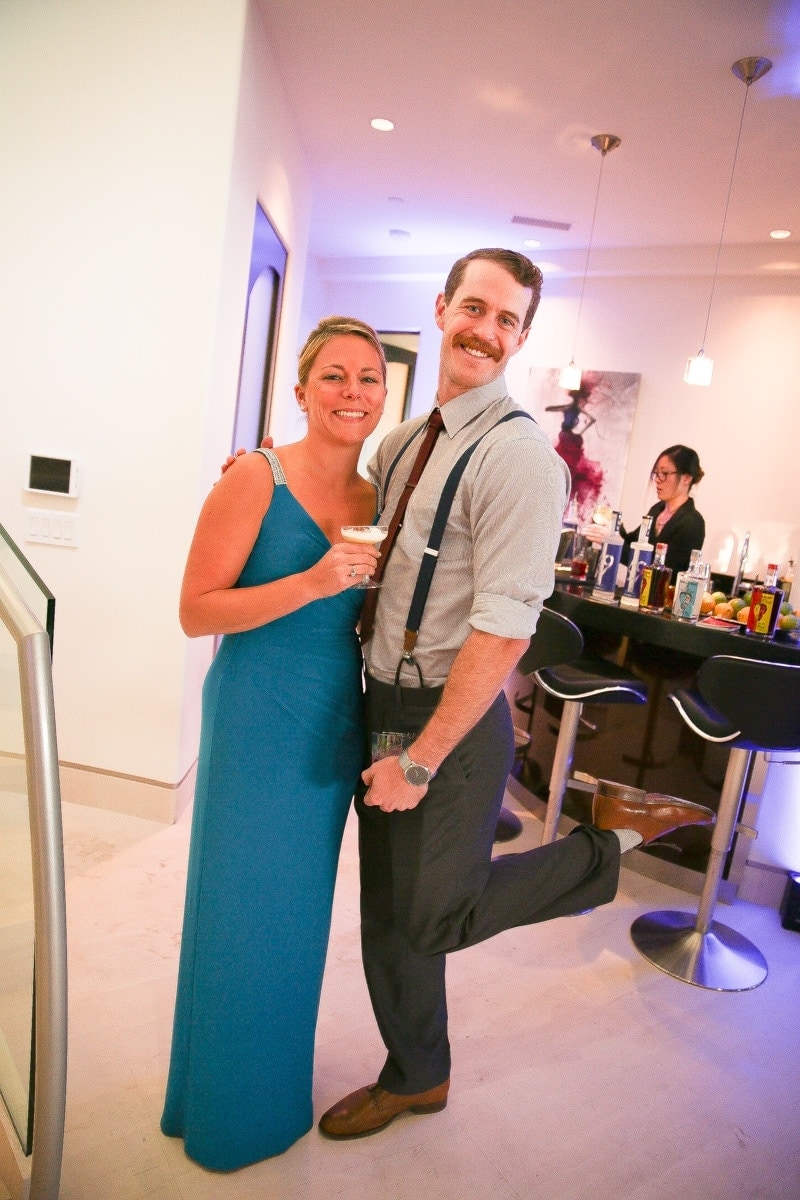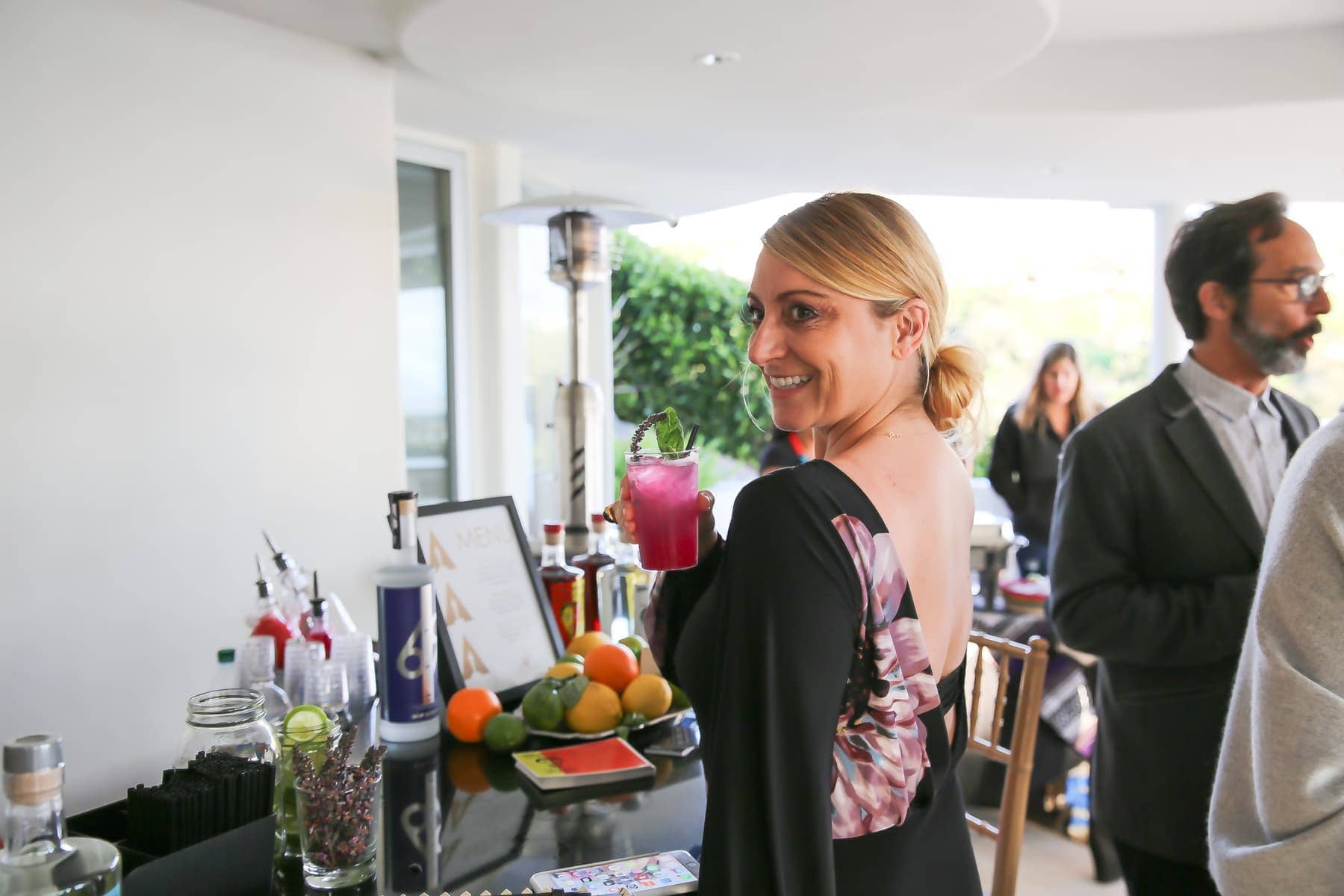 I felt gratitude for the great work and passion of such creatives in the industry. The Oscars is certainly a fairytale evening for filmmakers and fanatics alike (myself included) and San Diego International Film Festival really set the stage for an impressive evening. Rumor has it, they outdo themselves every year.
As guests would sashay by heading for the photo booth lounge, or peek around the corner looking to snag one last cupcake, the elegance and flow of the party was magic, a scene right out of Vanity Fair. The conversations centered around Hollywood, designers, films, politics and the lovely cocktails and cuisine. The honorary chair, Kristi Pieper, was the ultimate host and spokesperson, driving awareness for young filmmakers. She was certainly a sprite in her delivery, and ultimately raised considerable funds to make a real difference in the organization's efforts. If I had to compare her to anyone, it would be Goldie Hawn. Her infectious personality was apparent right away and especially in her gorgeous floral prints and large flower in her hair.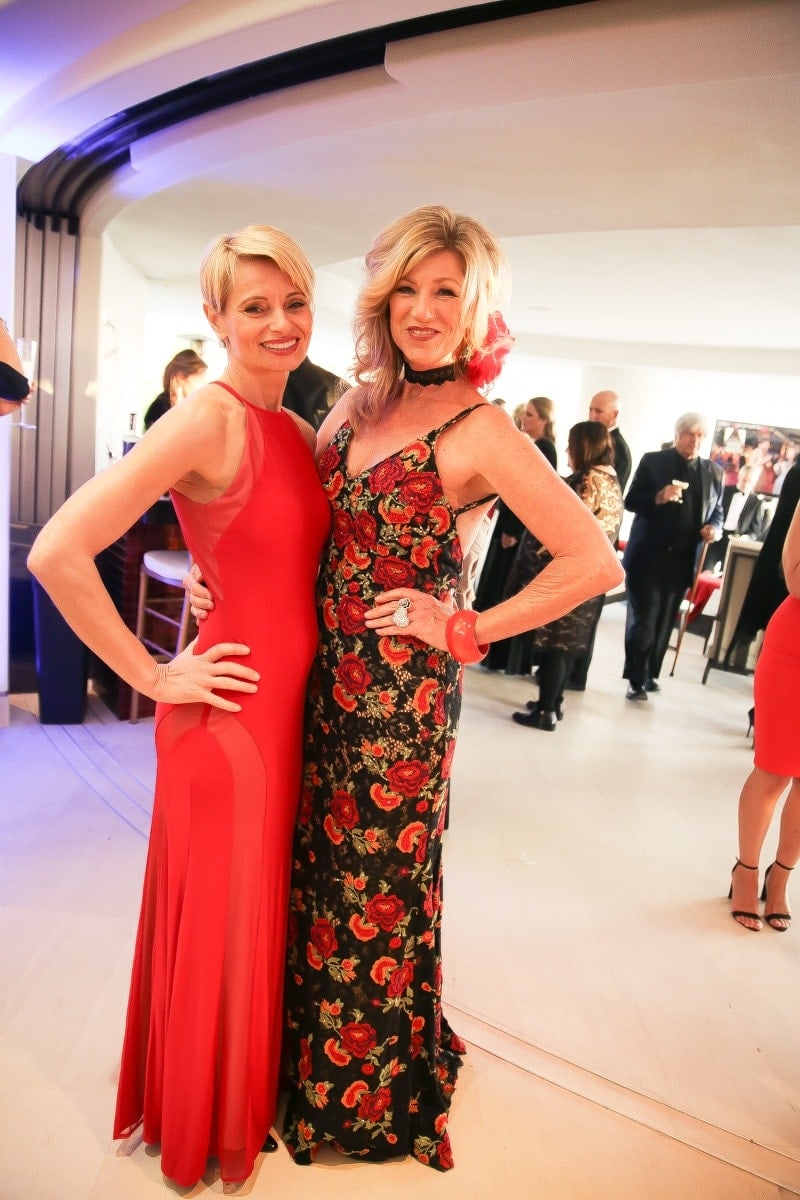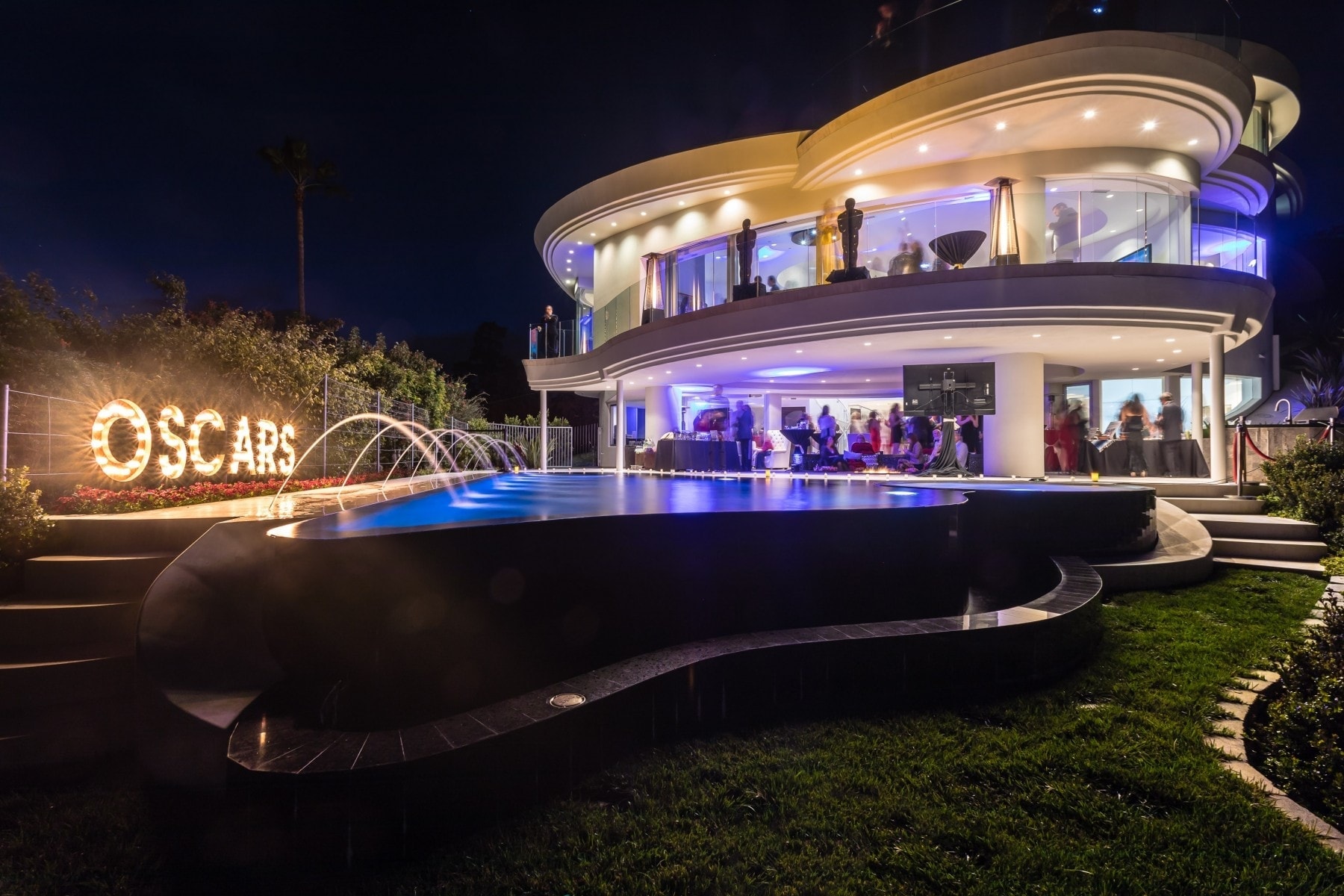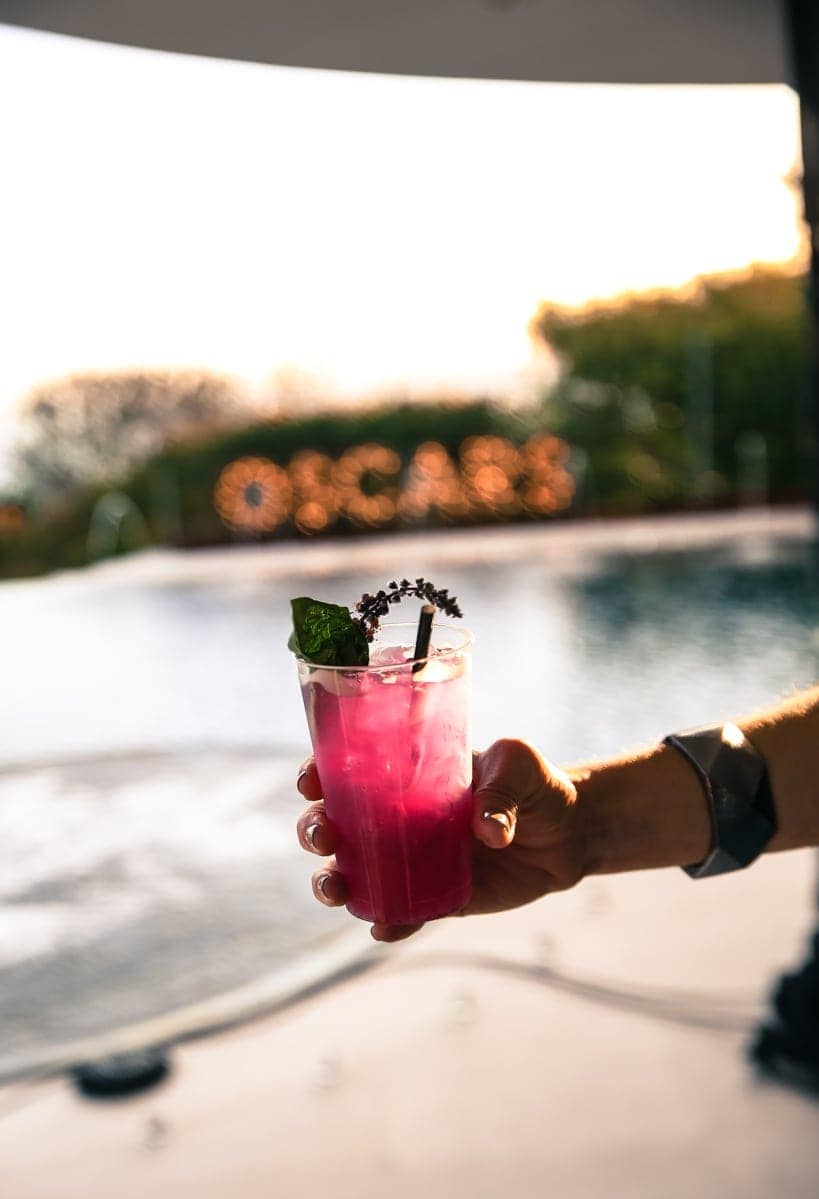 As a mom of four, who loves nothing more than a date night with my husband at the movies, a 'Night at the Oscars' was the ultimate indulgence. And if I may divulge, when the interviewer asked who I was wearing, after mentioning Junim LA, I confessed to having got dressed in the pantry (mom problems) to have five minutes of me time before what became a fabulous evening out for a wonderful cause. If movie making is magical to you, there seems to be an opportunity for everyone, by becoming a sponsor, volunteering, interning, submitting a film, or attending the 2017 Film Festival. Passes are available now!  Click here.
Tips for Parenting In Style...
Never boring, always awesome. Keep up to date with the latest from City Girl Gone Mom.