Our Stay Was Hosted By The Ritz-Carlton, Tysons Corner! As Always, All Opinions Are My Own! Thank You For Supporting CityGirlGoneMom!
Every summer the family packs up and heads east for a long getaway to DC and the east coast. We go for a few reasons: the boys usually have lacrosse tournaments, Bobby's whole family lives there, and, well, over the years we've really fallen in love with it ourselves! It's such a beautiful area and, speaking as a mama here, it's just nice to have everyone in one spot. And we get to spend time with family we don't see that often.
Located in the desirable McLean neighborhood, The Ritz-Carlton, Tysons Corner caught our attention right away for our accommodations. The property is just stunning and really embraces the "capital-to-countryside" experience. What really caught our attention was its close proximity to DC's iconic landmarks, which are always a major stop for us whenever we visit. And discovering that it was adjacent to the luxury shopping at Tysons Galleria was an extra perk!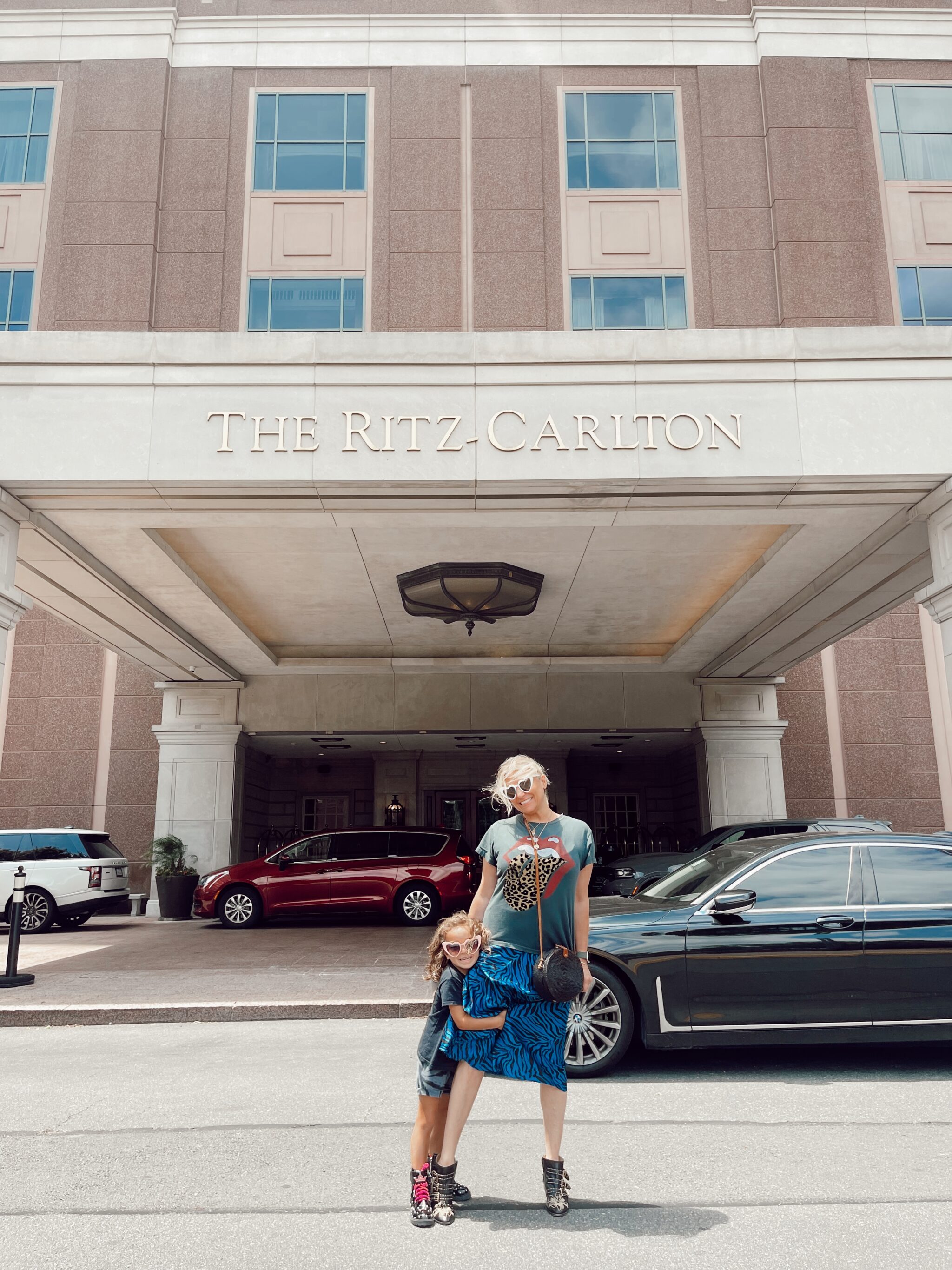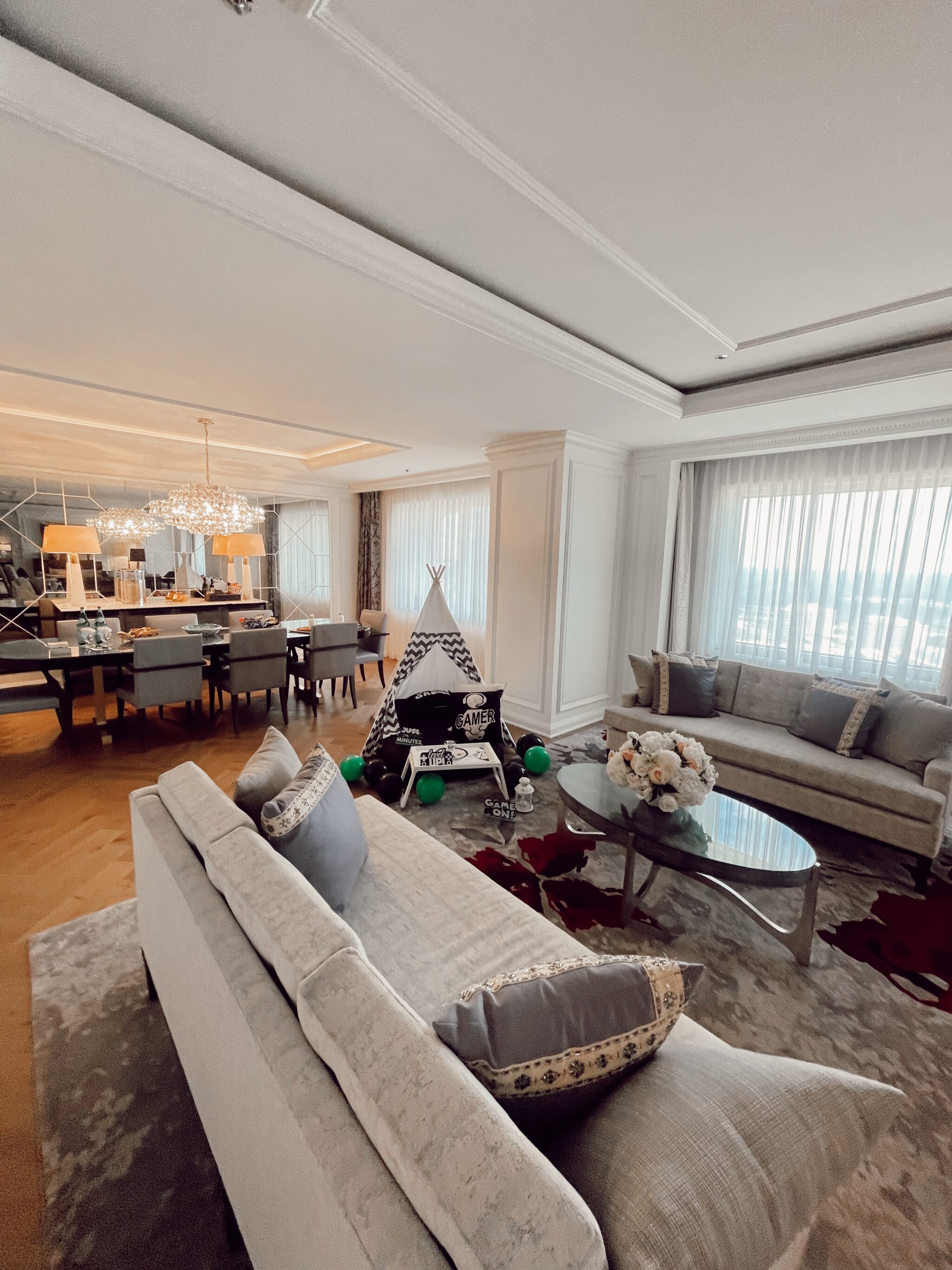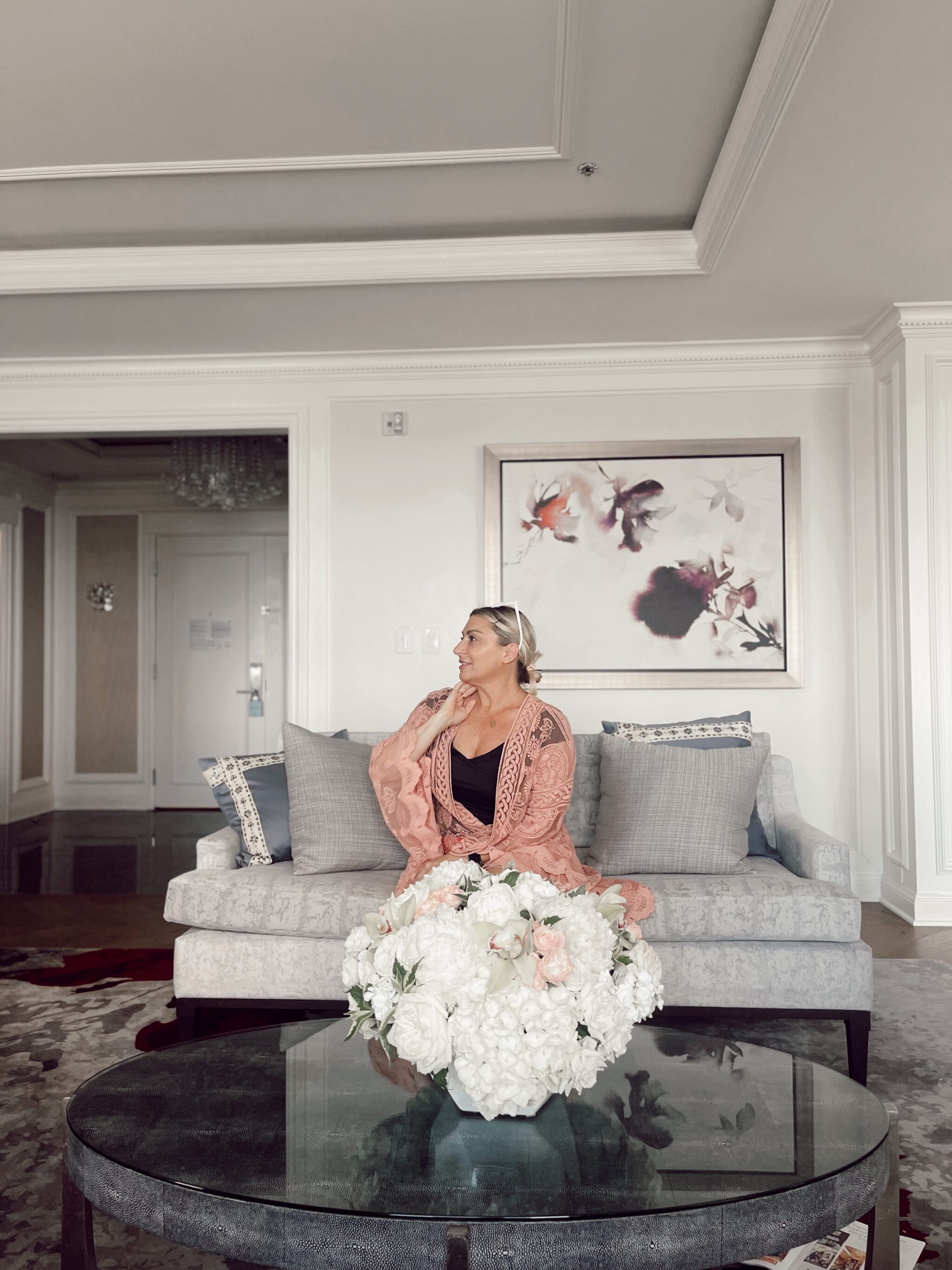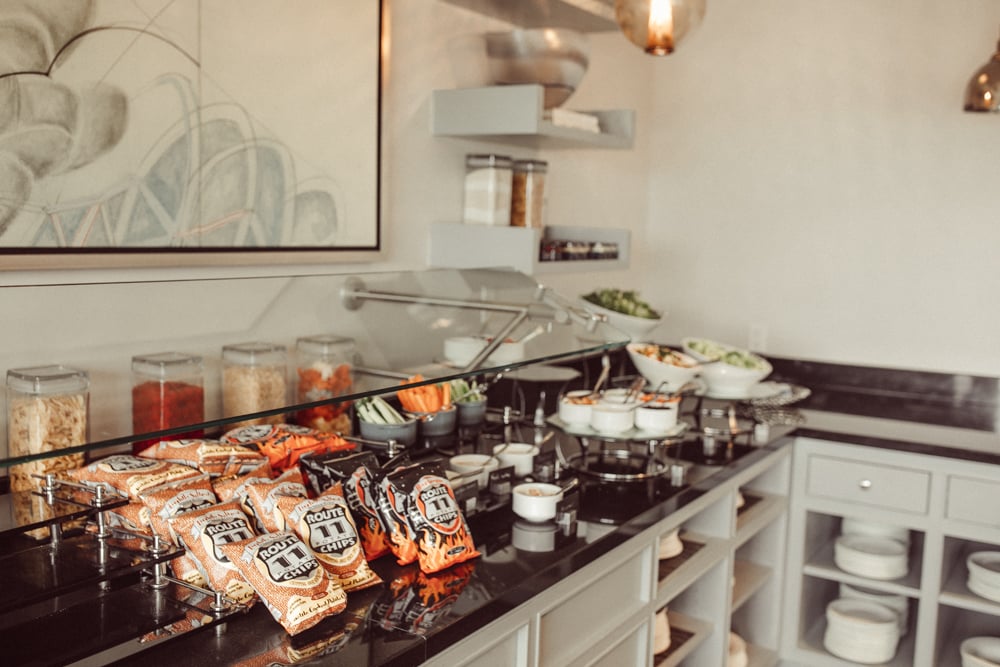 Sophisticated Stay
We've stayed at a few Ritz-Carlton hotels before and they are one of our go-tos for their over-the-top service and general hospitality—The Ritz-Carlton, Tysons Corner was no exception. Everyone we interacted with was so incredibly nice and helpful, it really makes all the difference. The Ritz-Carlton, Tysons Corner is a 398-room hotel with 50 suites that each come equipped with panoramic views of the countryside.
A nice touch is their Club Lounge, which is packed with snacks and refreshments. It's perfect if you're like me and have kids that are always hungry. The club is complimentary for those who stay in their premium rooms and was totally worth it!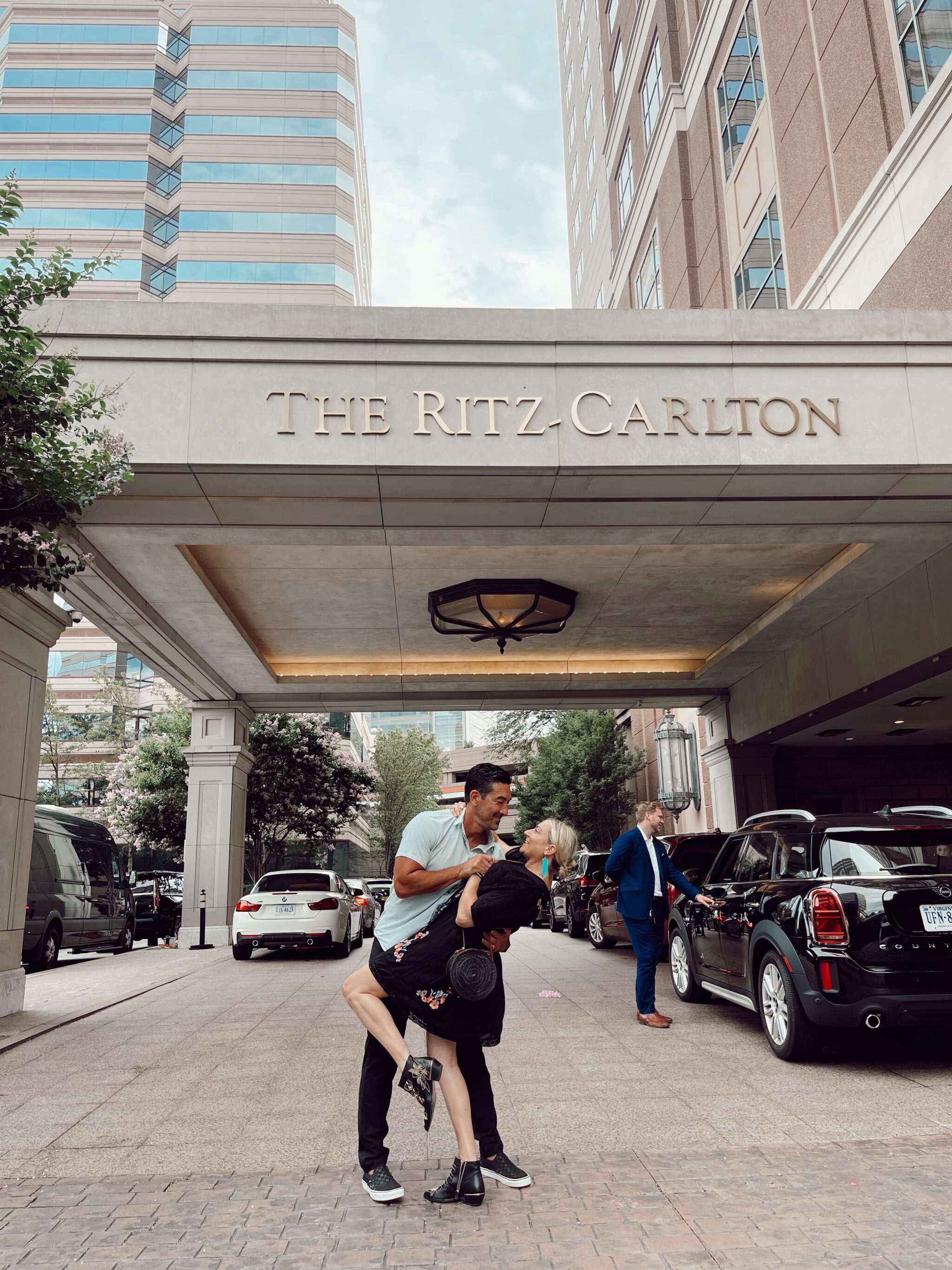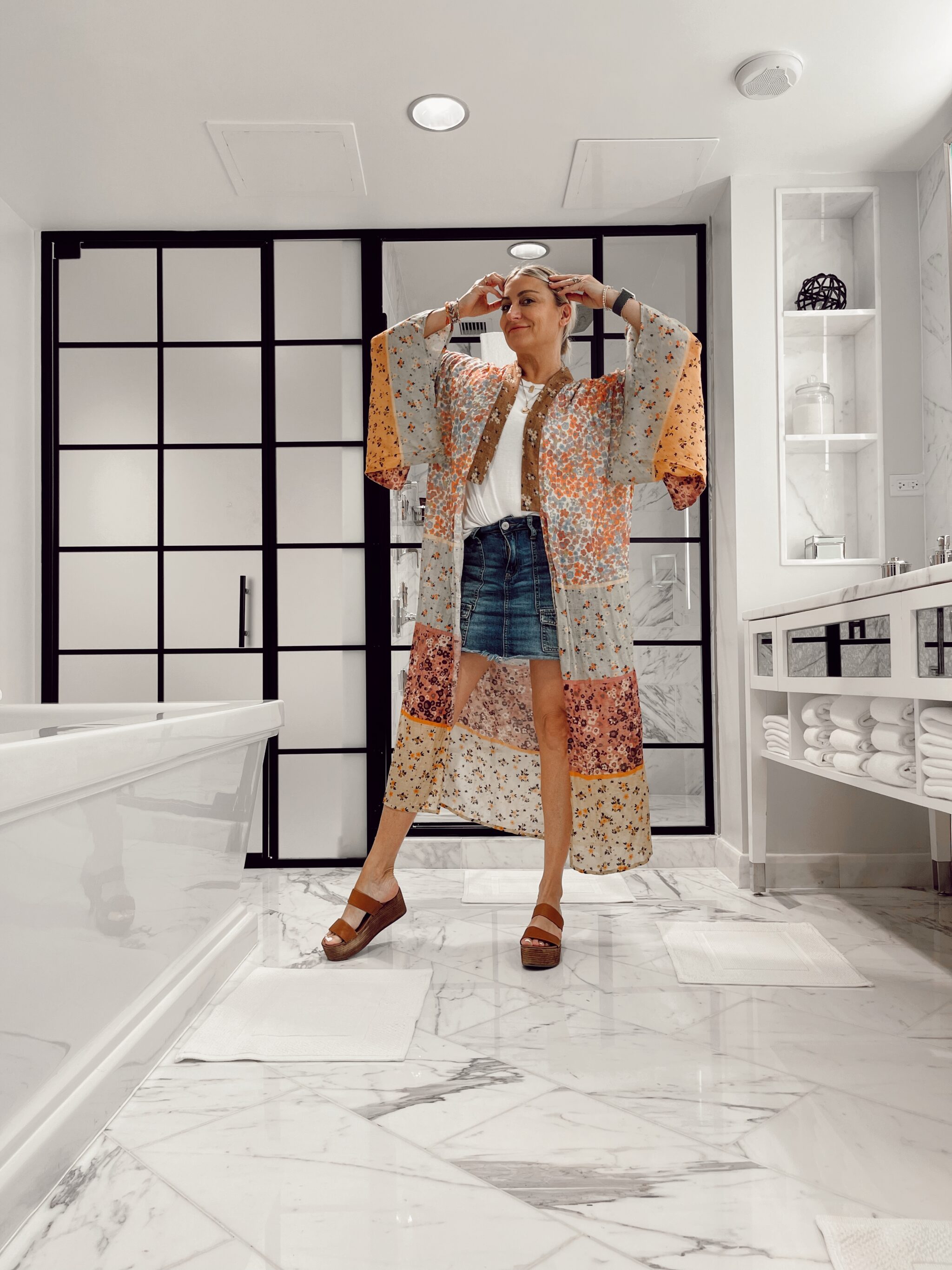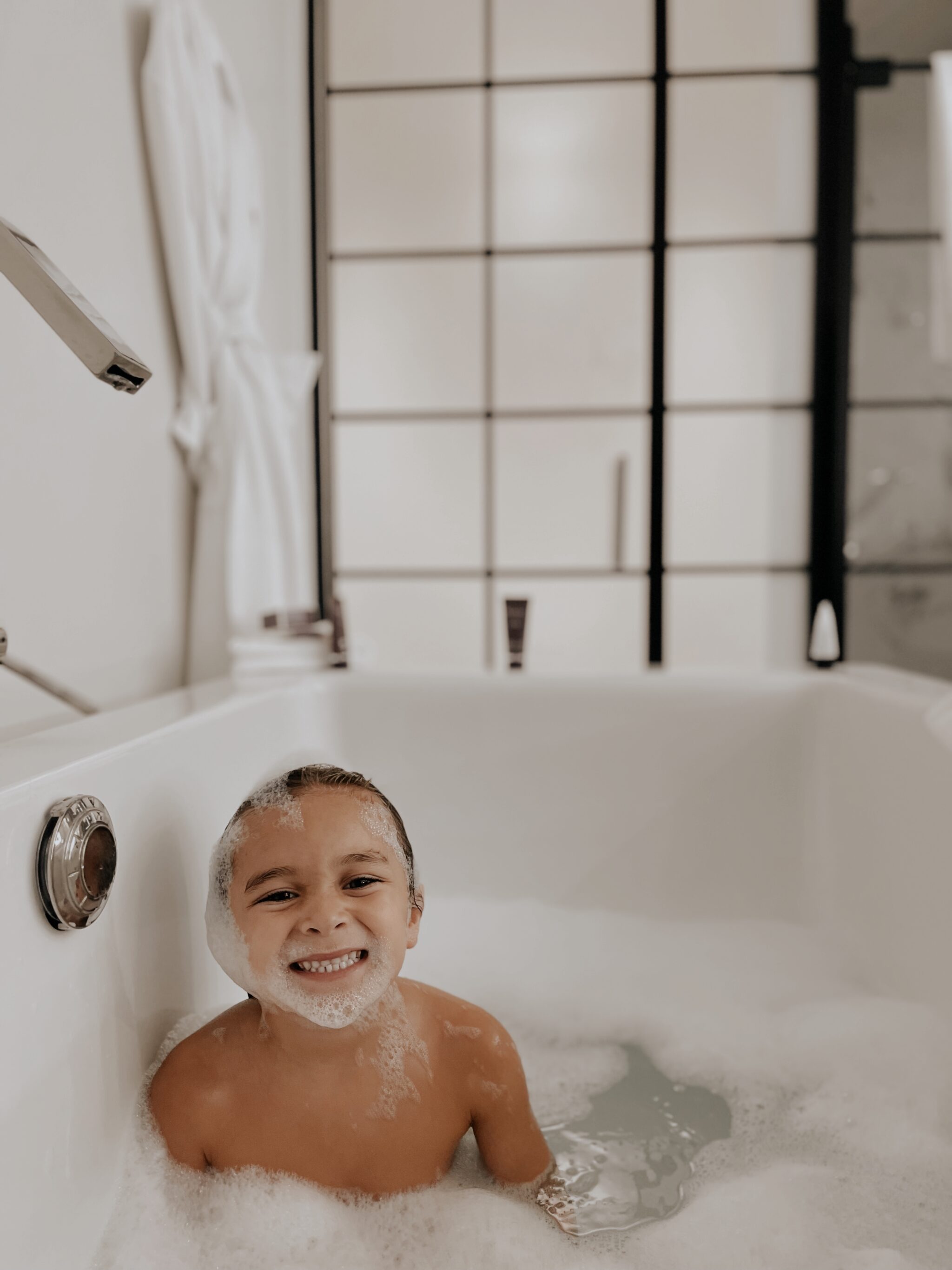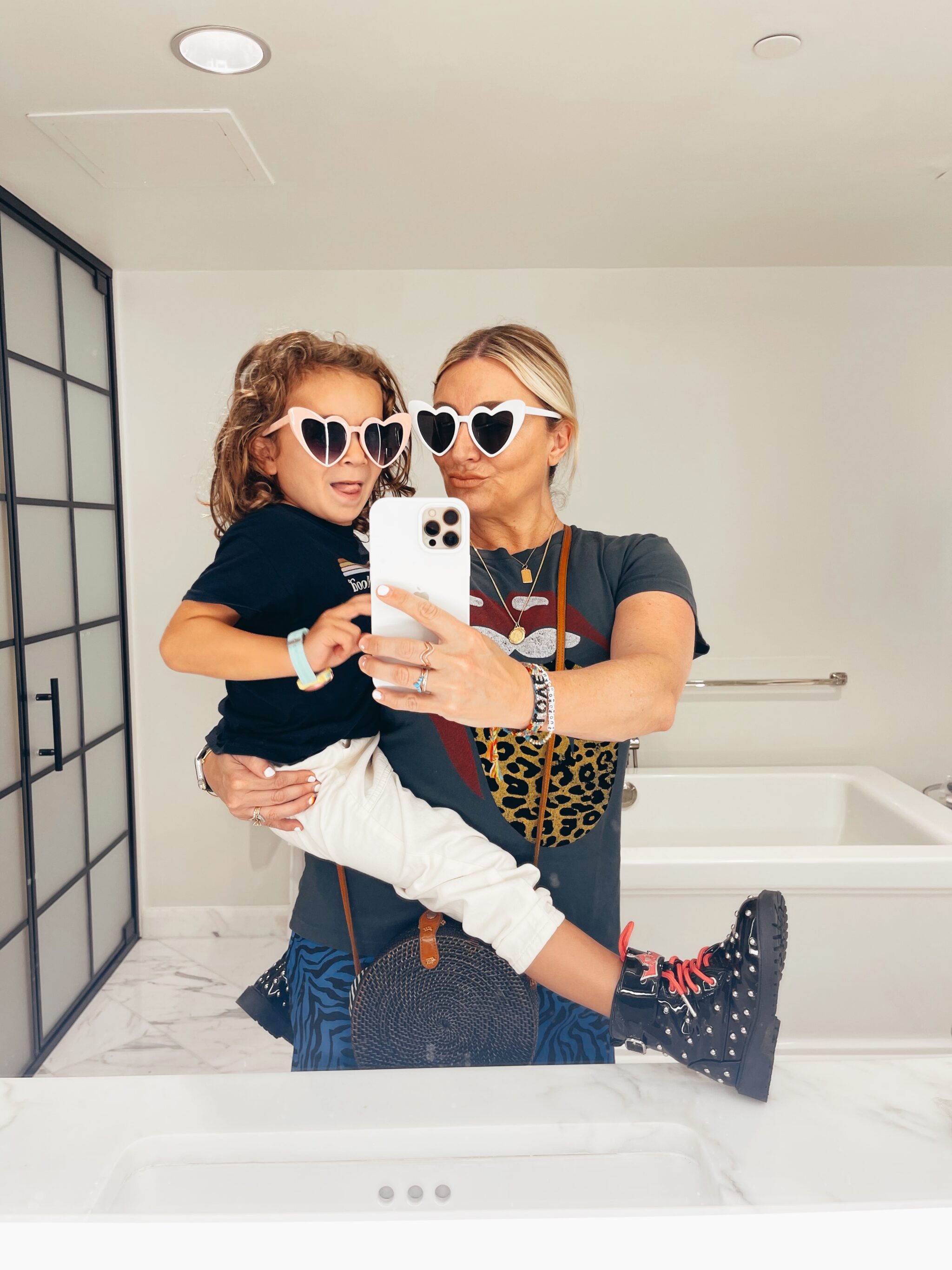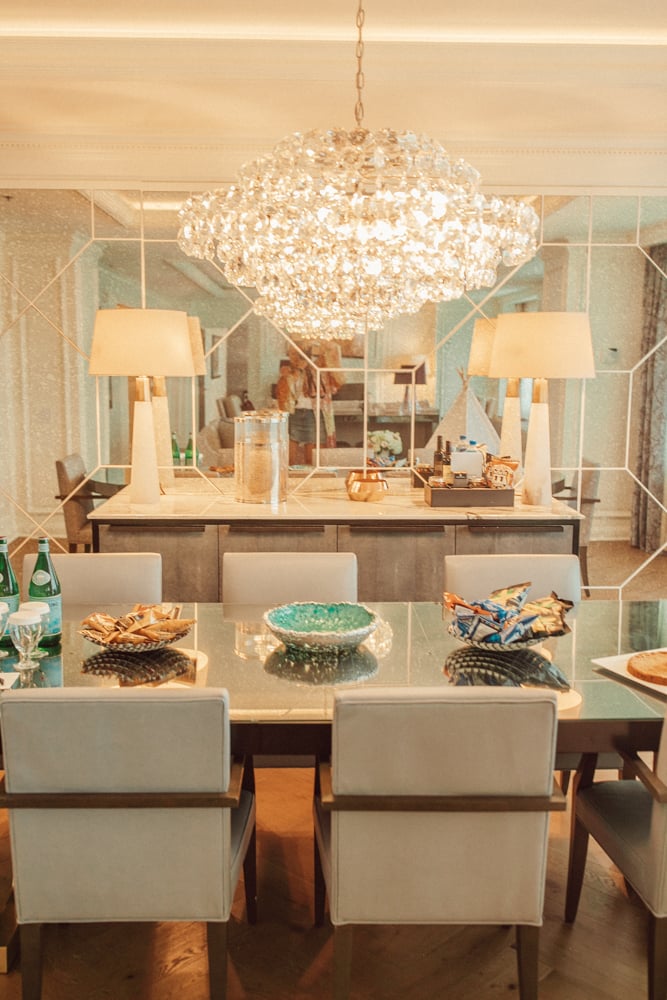 Adding a Personal Touch
We stayed in the presidential suite and were treated like royalty the moment we arrived. When we got into our room we were treated with cookies and cream and snacks set out for the kids. They also set up a tee-pee perfect for the kids to hang out in, it was just a really sweet extra touch. As always, we're a big family so we need as much space as we can get! The presidential suite was the perfect spot for us with plenty of beds and amenities to keep everyone comfortable and happy. (And allow Bobby and me to at least attempt to have some alone time!)
Right away you can tell that The Ritz-Carlton, Tysons Corner has a local touch. Virginia-based artists have works that line the walls, regionally-sourced ingredients are highlighted in each restaurant, and they even partner with local businesses in the hotel's wellness, retail, and experiential offerings. It's nice to know that when we stay here we are not only supporting local, but getting a taste of all the amazing things Virginia has to offer.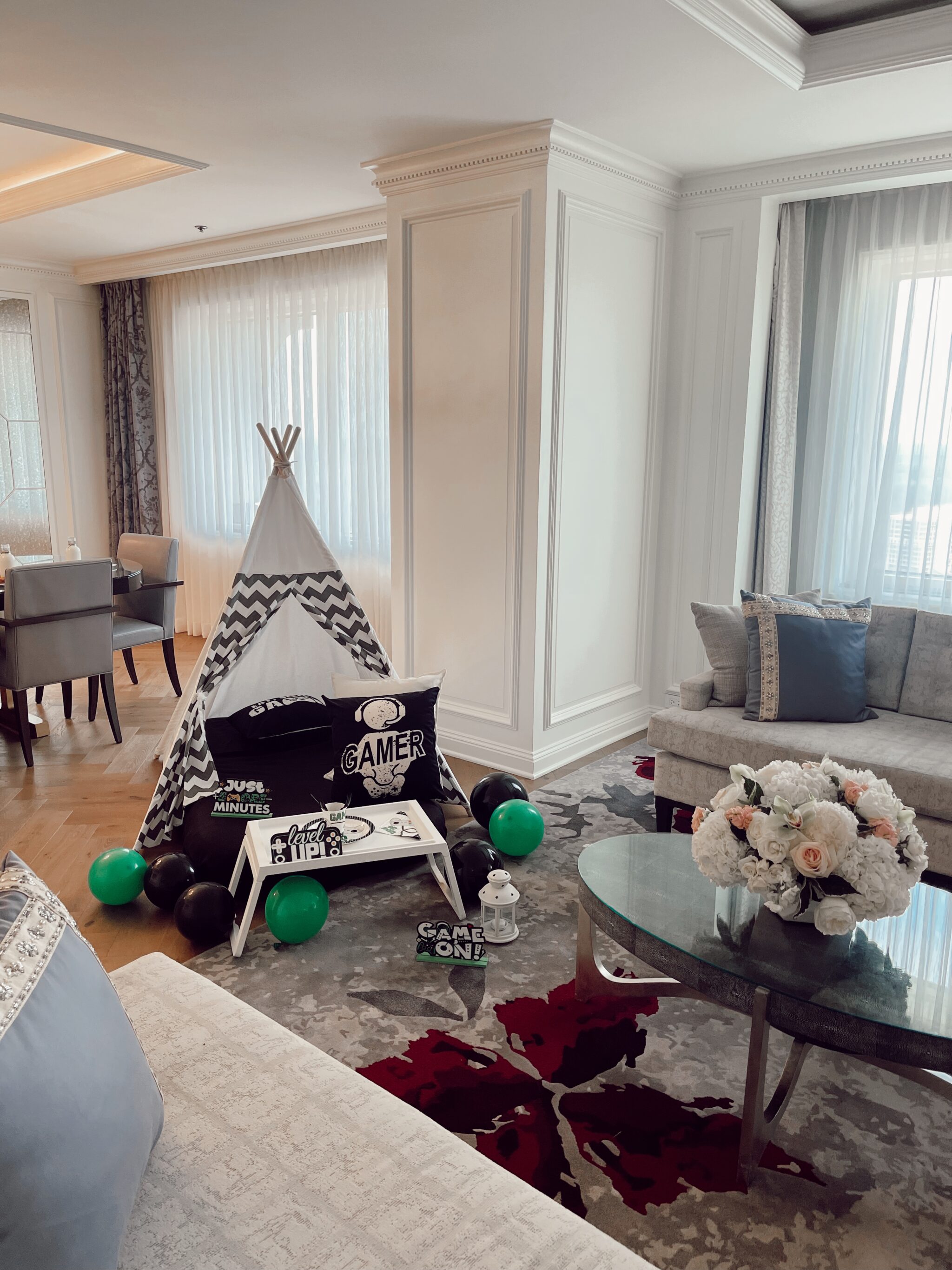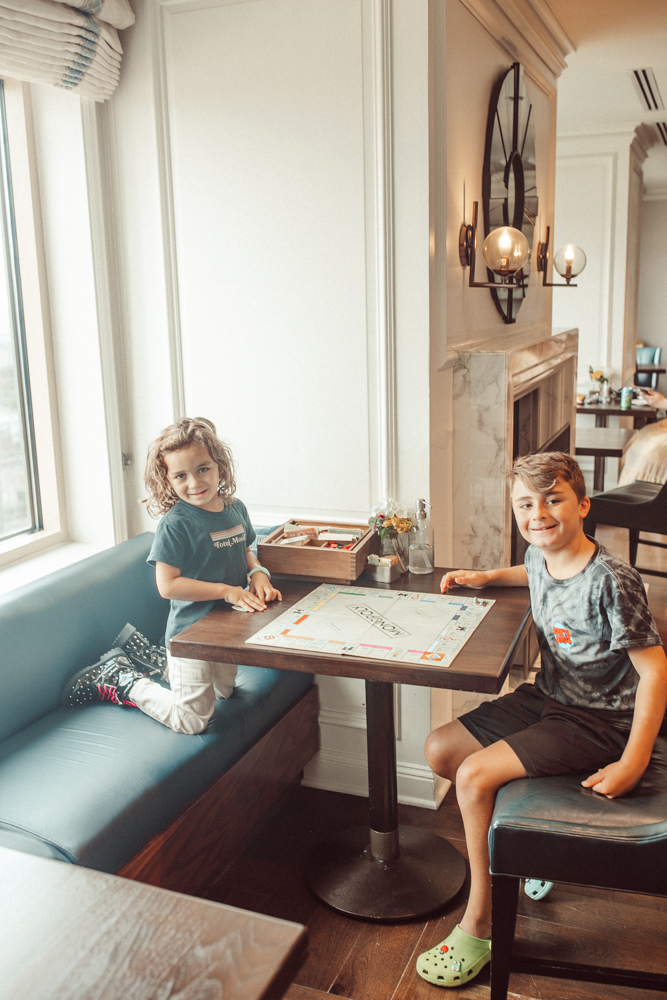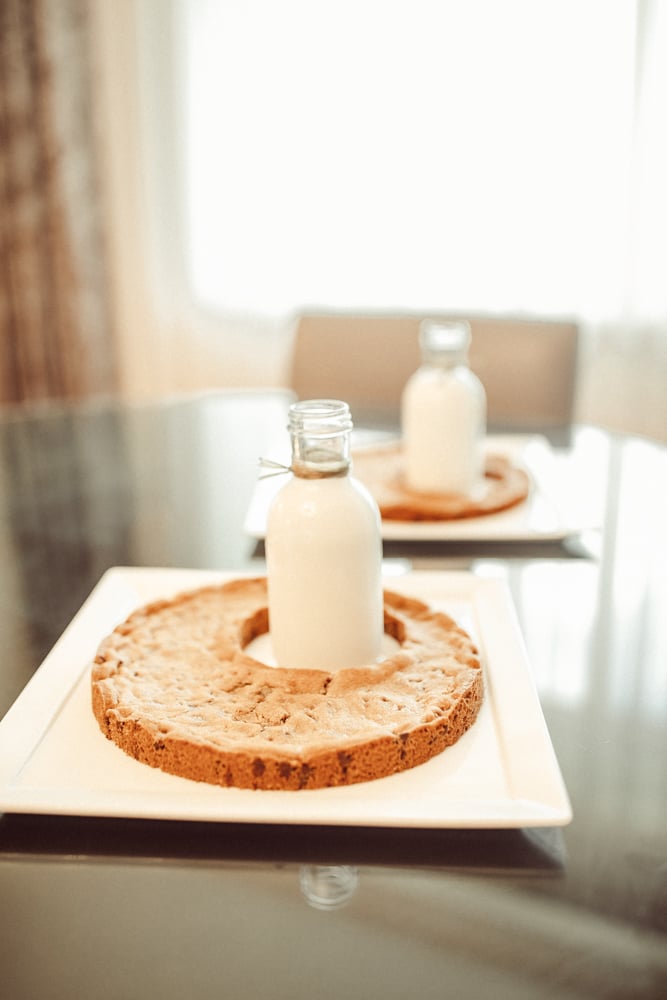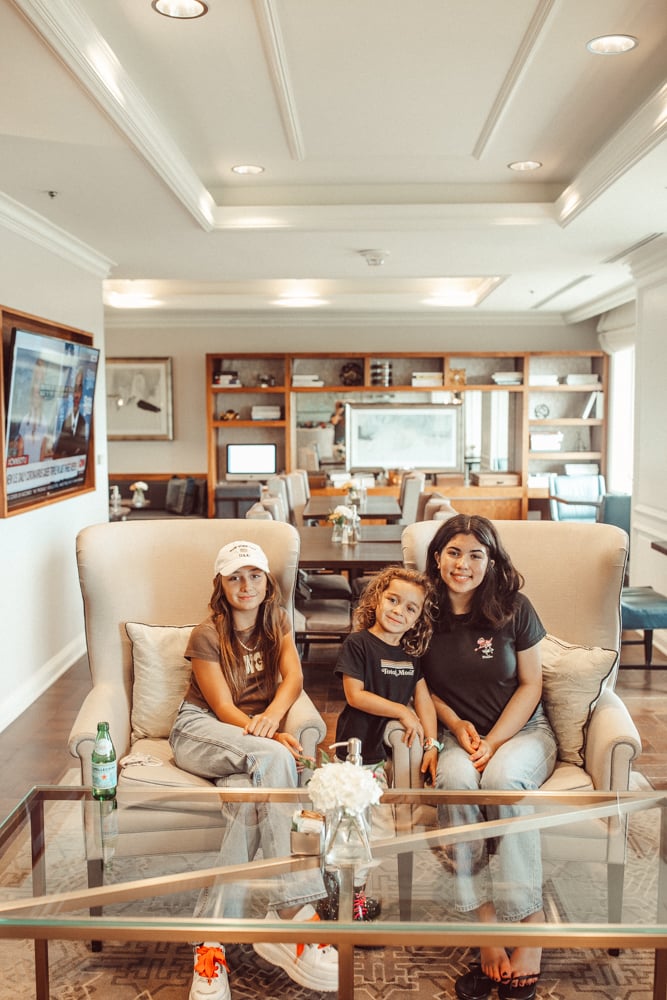 Outdoor Adventures
Have I told you that I married Clark Griswold? Bobby is as close to Clark as they come, with a love for his family and outdoor activities. Any time there's a chance to go biking, sightseeing, or get on the water, Bobby is there, pushing us all toward it. (I'm a professional poolside lounger myself.) I swear the staff at The Ritz-Carlton, Tysons Corner had a meeting with Bobby beforehand because they set us up with a full itinerary of all the amazing outdoor activities to check out. So, of course, Bobby got us up at the crack of dawn to go kayaking the day after we arrived.
I have to say though, it was such a cool experience. We got our kayaks out onto the Potomac River and moseyed down, taking time to check out the monuments that we could see from the water. Like, how cool!! The next day we were up and at 'em early again to go on a hike at Great Falls Park. The sights were stunning (seriously, photos don't do it justice), and there was a variety of trails to check out at varying intensities. We've got a wide range of explorers, so it was nice to have options. Another major perk was the hotel's shuttle service that took us to and from all of these locations! It was one less thing to worry about for us which made all the difference.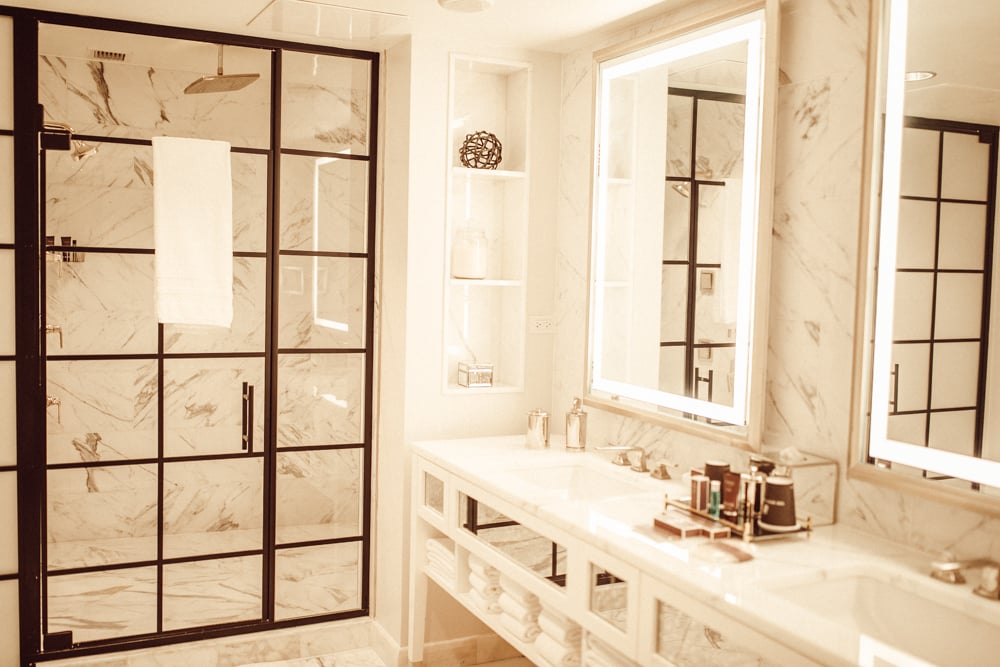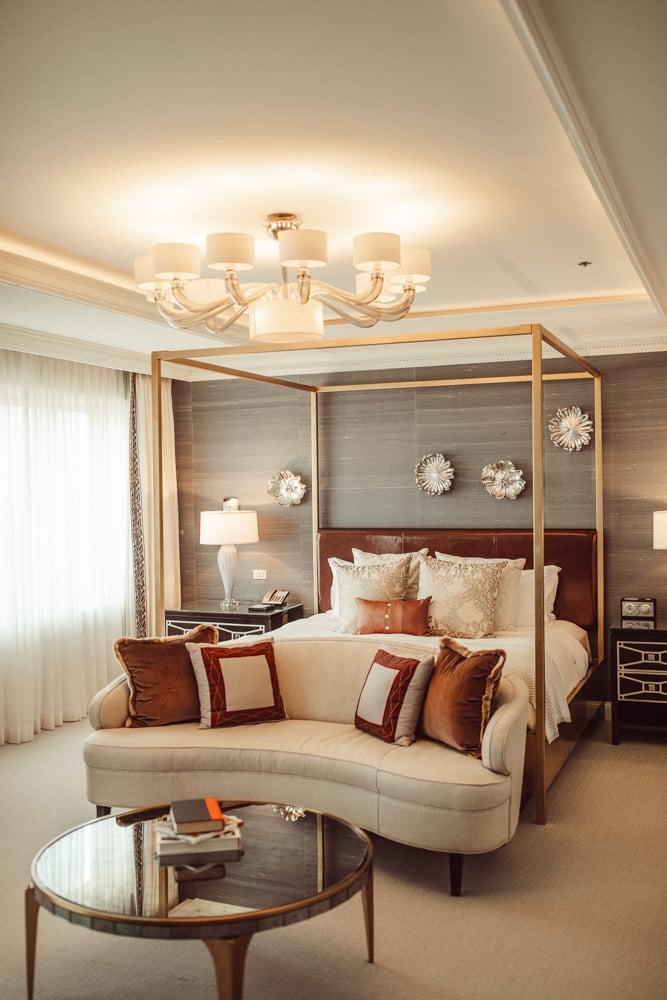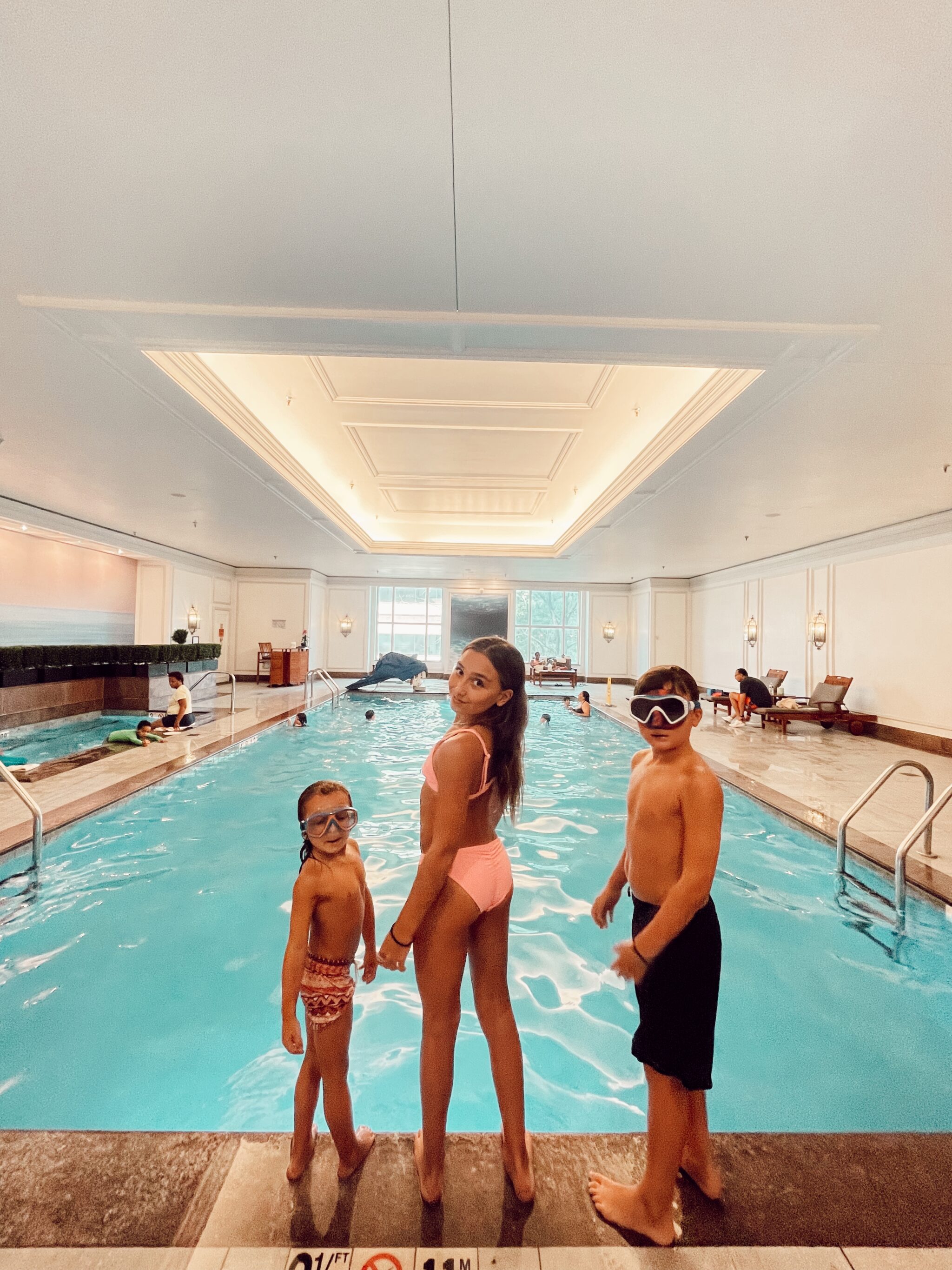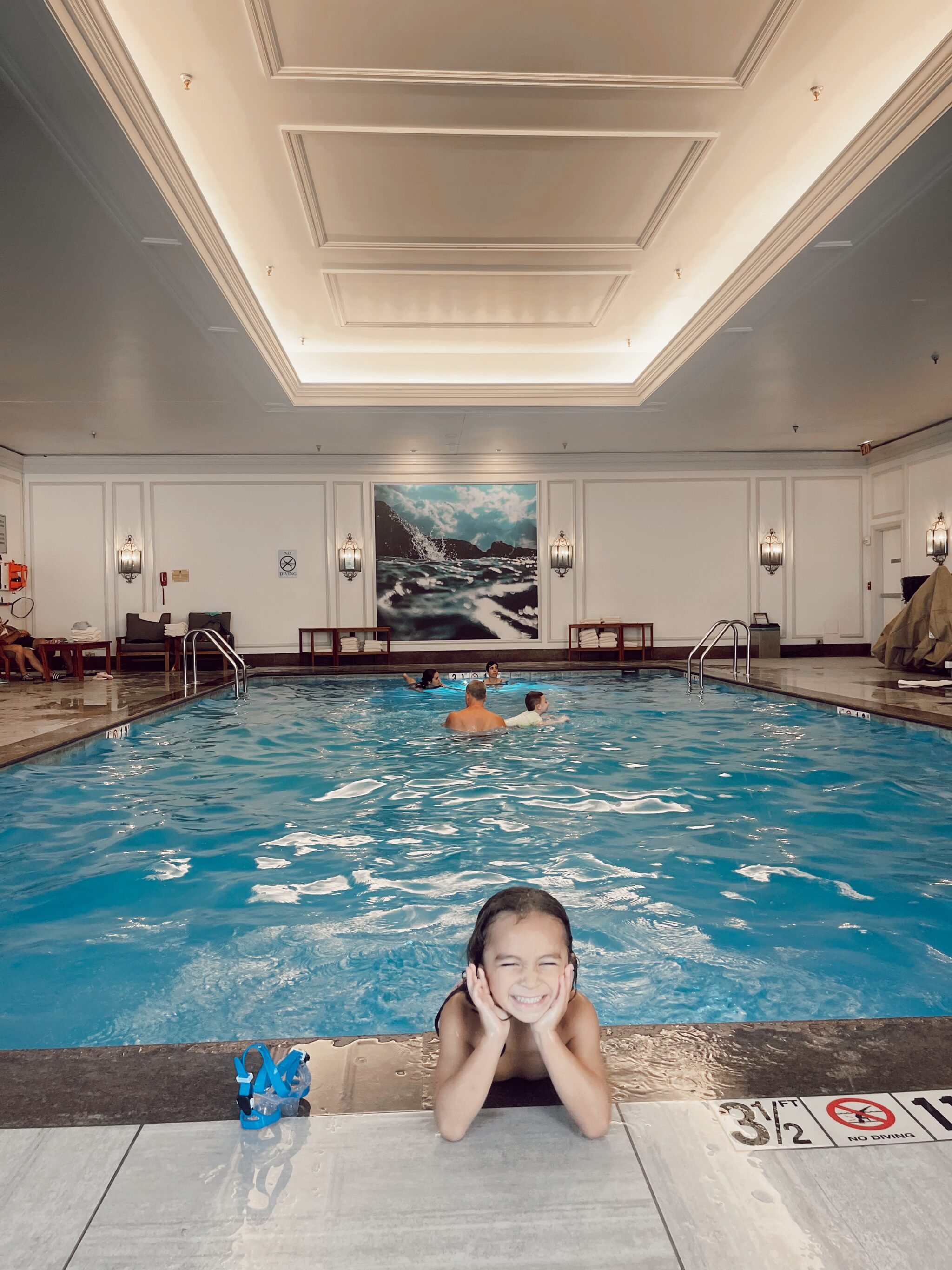 Visiting the Local Sites
Downtown DC treated us to the same mesmerizing monuments and museums that it always does. We made the rounds to check out the Lincoln Memorial, MLK Memorial, and Washington Monument. While we were there, we also visited the Holocaust Museum. It was a heartbreaking tribute to all of those who lost their lives during the Holocaust. It's incredibly important to Bobby and me that our kids visit museums, learn our history, and never forget where we've been. All of us were moved by this museum, it is an absolute must.
Back at the hotel, we spent the rest of our time at the indoor pool. Summers are hot out here, so it was nice to have a shaded place to still sneak in some pool time. The kids loved it and if it were up to them they'd have been there the whole stay!
Have you listened to my podcast? Check out The Mom Confidential!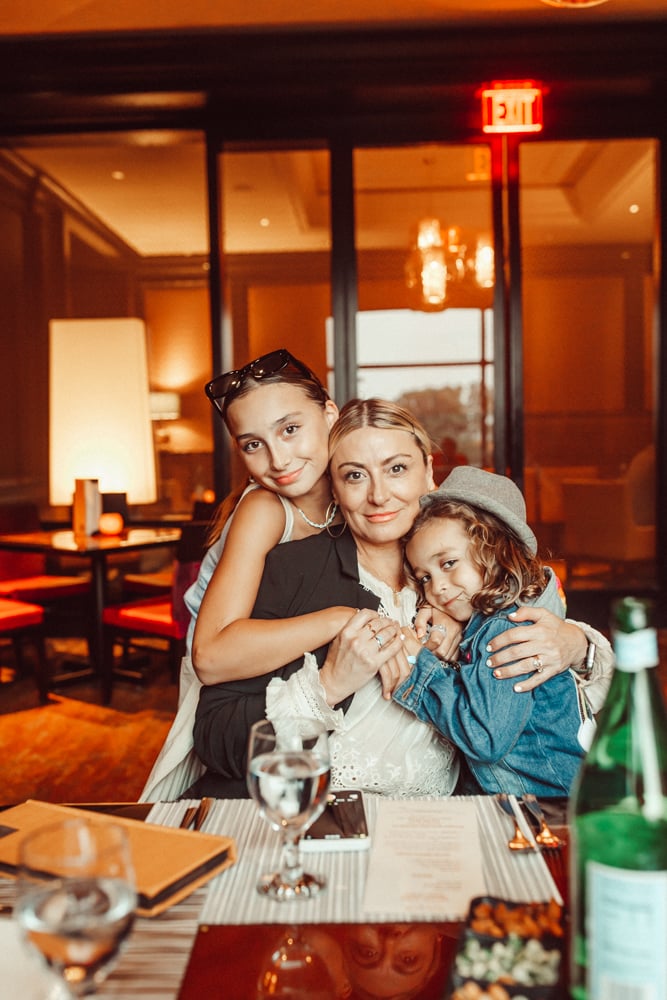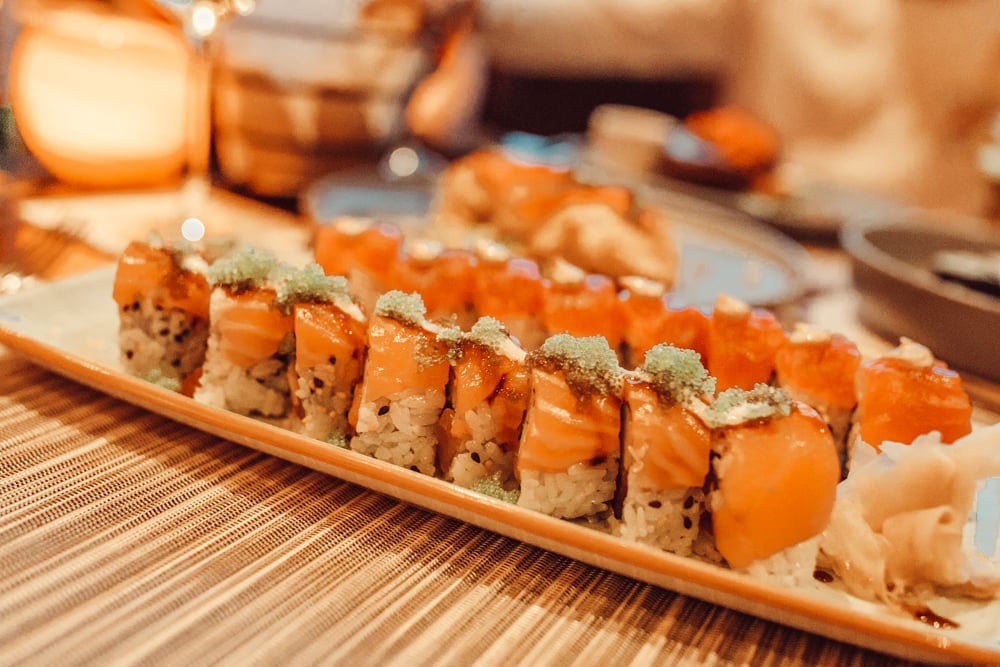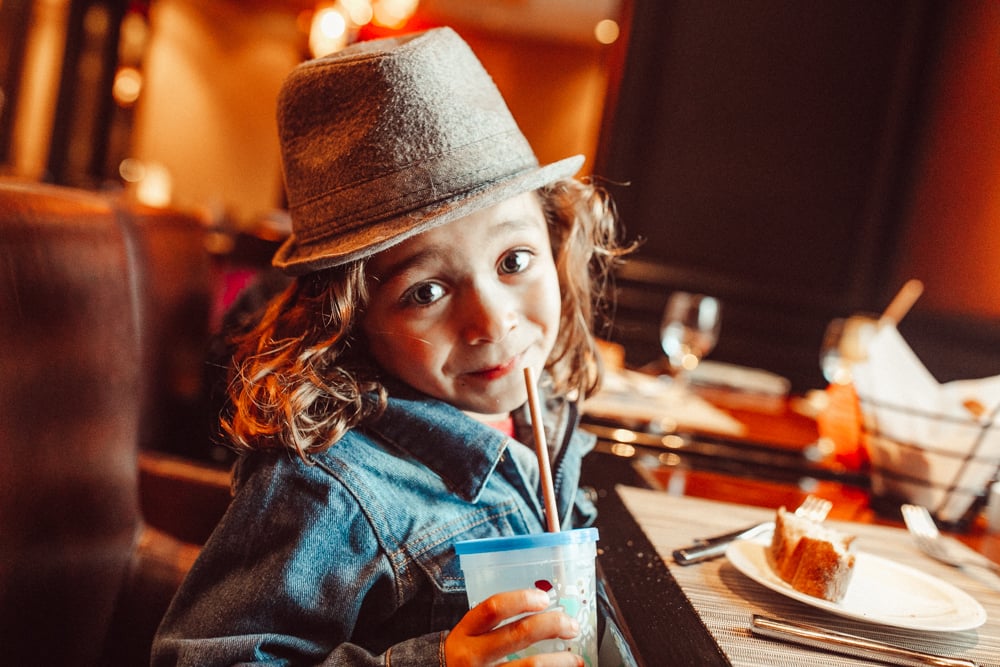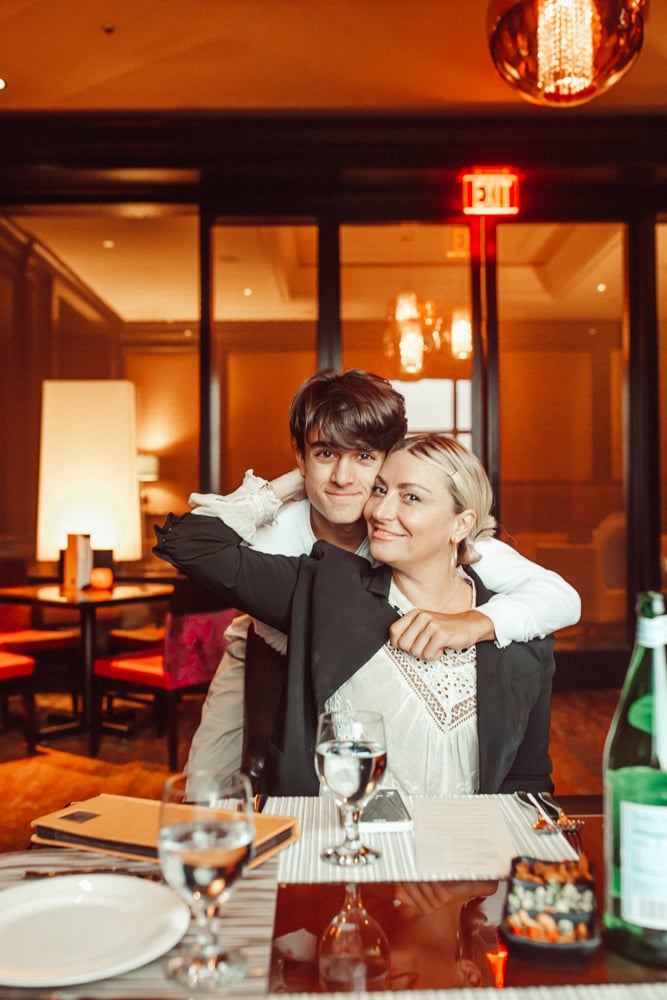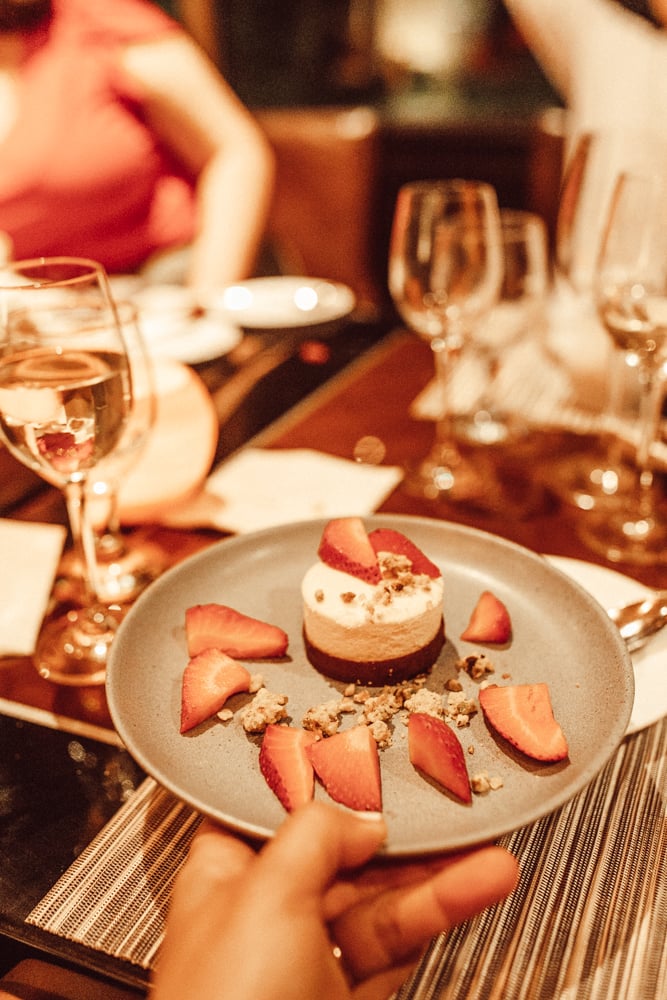 Dining in Style
For dinner, we were surrounded by beautiful wood, stacked stone, and a crackling fireplace at ENTYSE, Wine Bar & Lounge. What a dreamy spot! They have happy hour, afternoon tea, live jazz music, and an enticing menu of delicious eats.
Thursday was sushi night so we gorged out on fresh rolls for the whole table. The crab cakes were a must, so we also got an order of those (OMG) and we went all out for dessert. Well, the kids did, mom restrained. They got the creme brulee, the strawberry cheesecake, and sorbet. Mom and Dad were happy and so were the kids!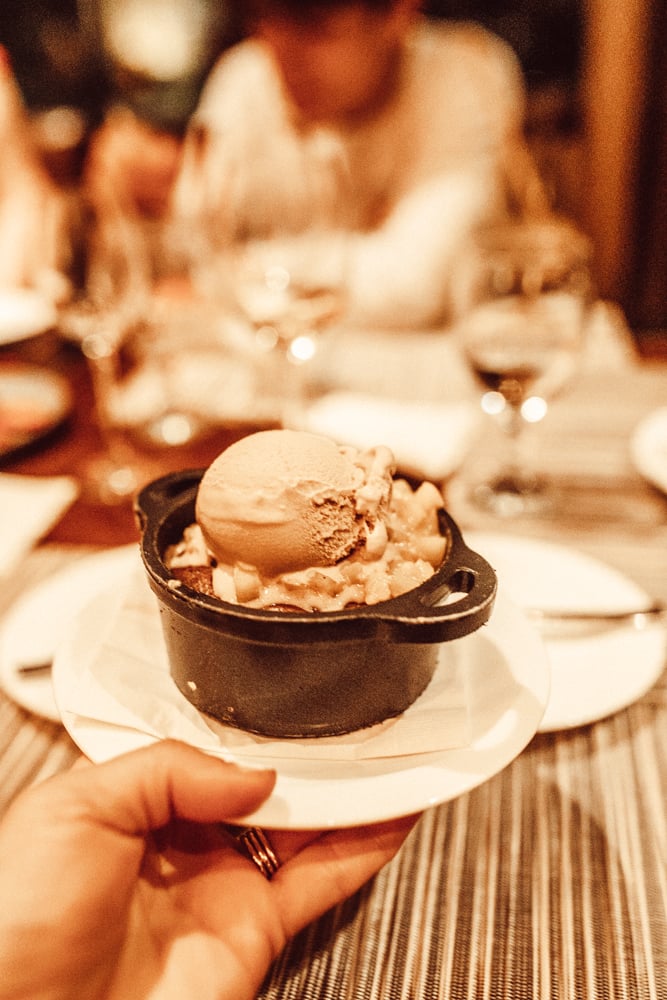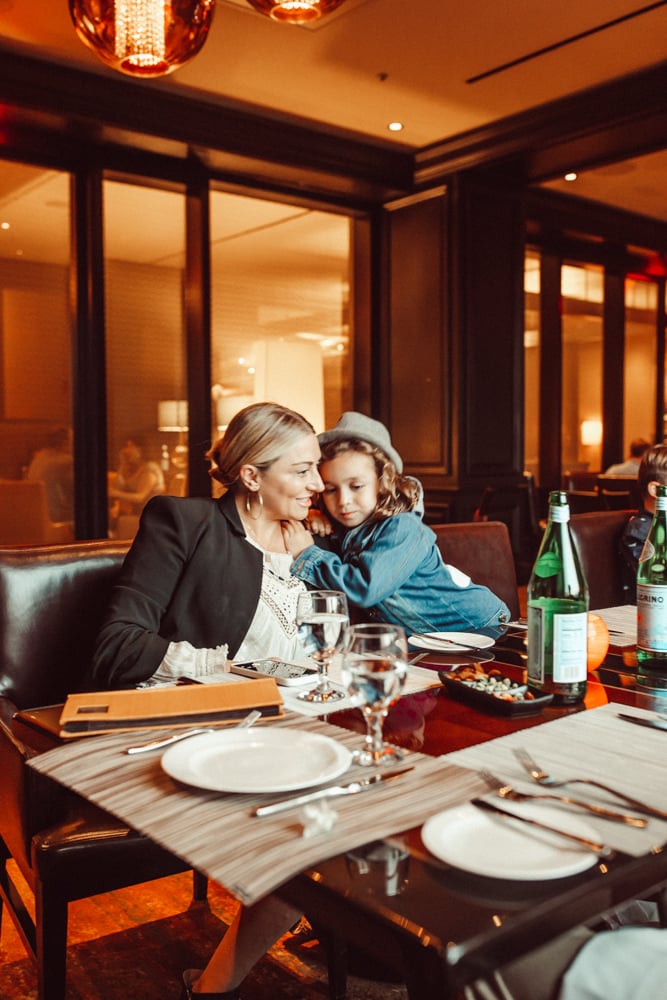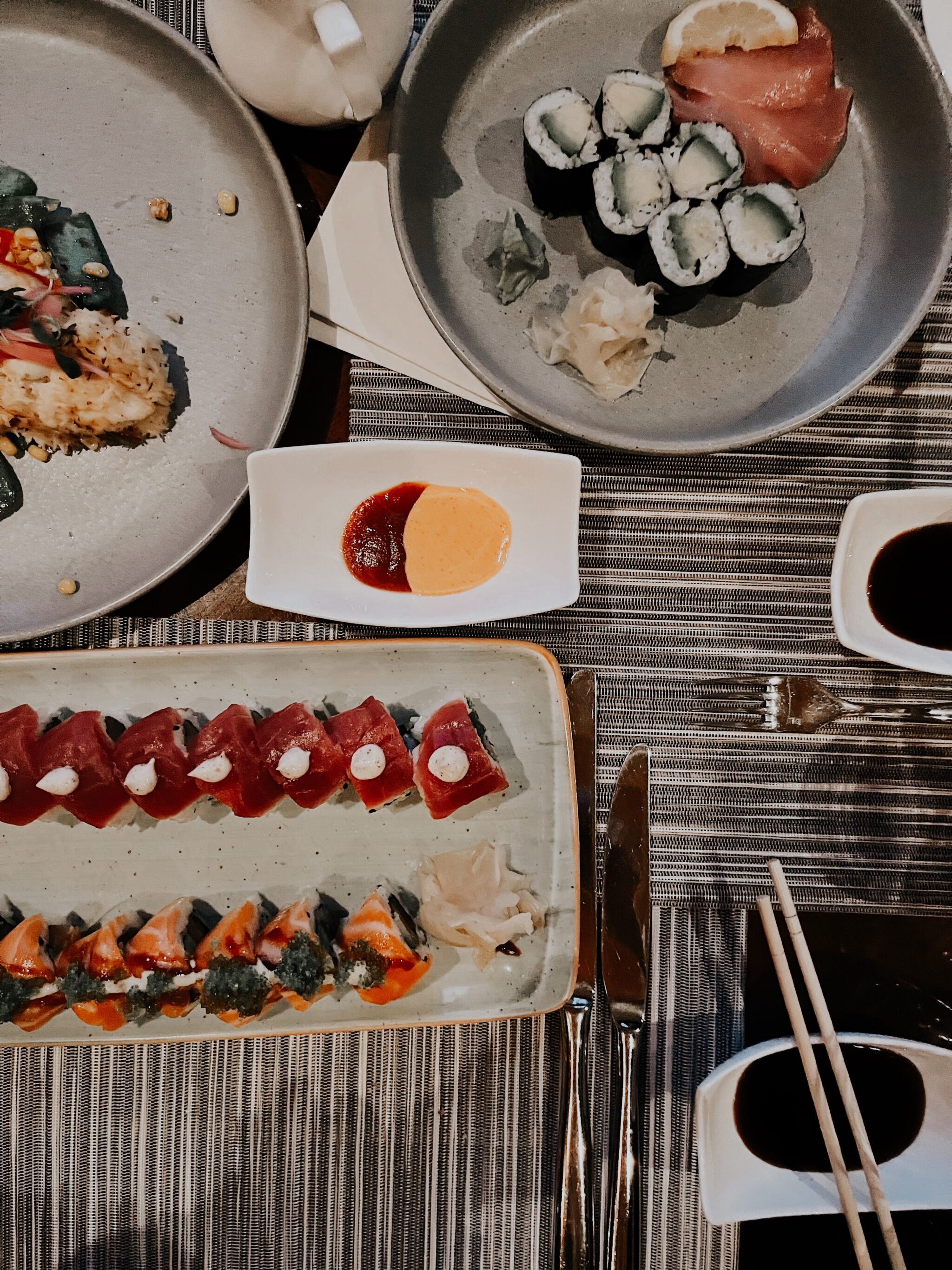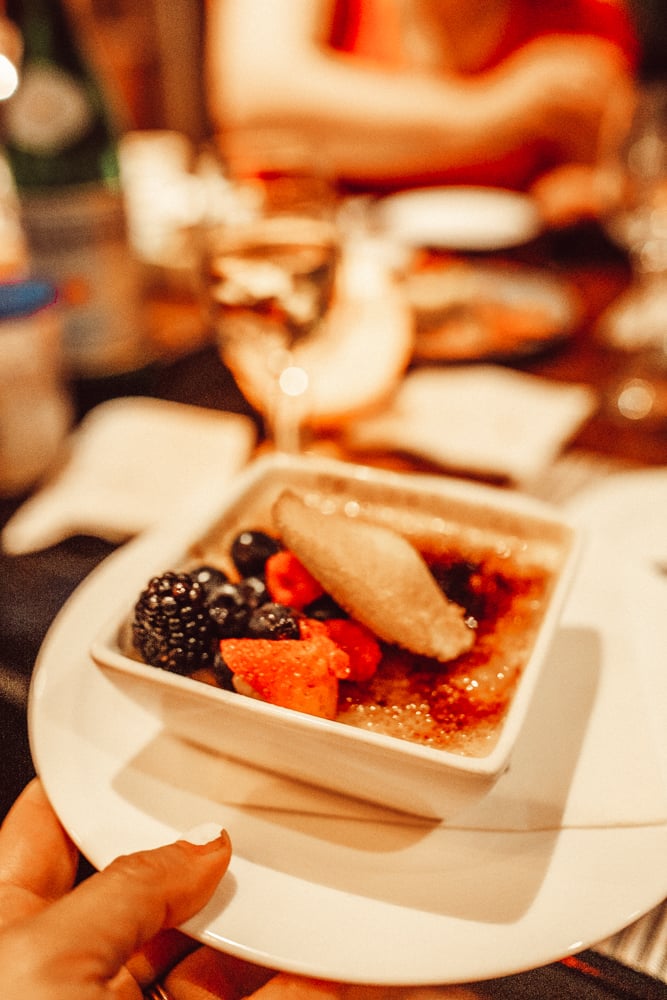 A Must Visit
From start to finish, everything was perfect at The Ritz-Carlton, Tysons Corner. What an absolute gem of a place—trust me, you'll end up wanting to extend your stay like we did! We can't wait to go back and experience more of the northern Virginia lifestyle at this beautiful property.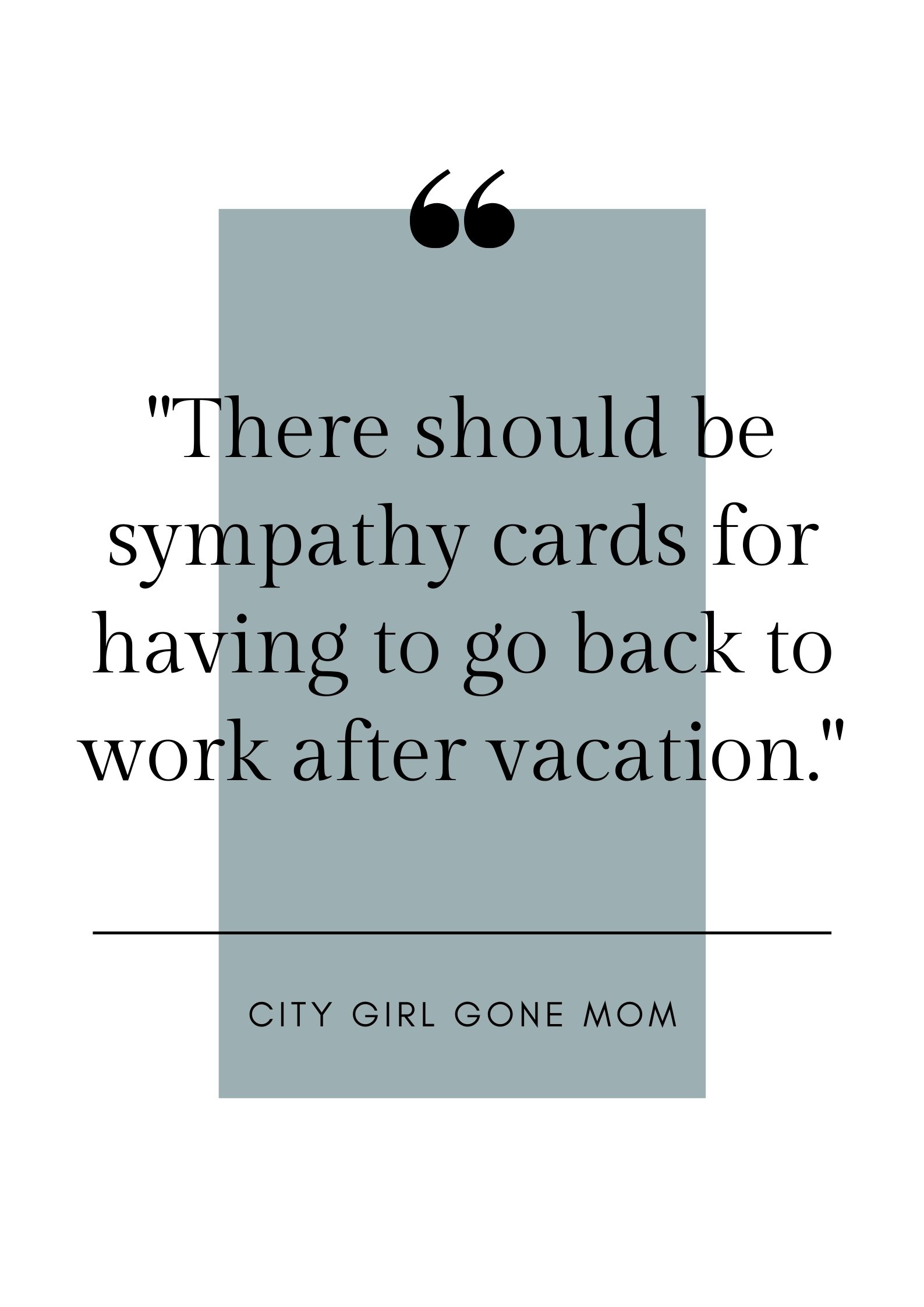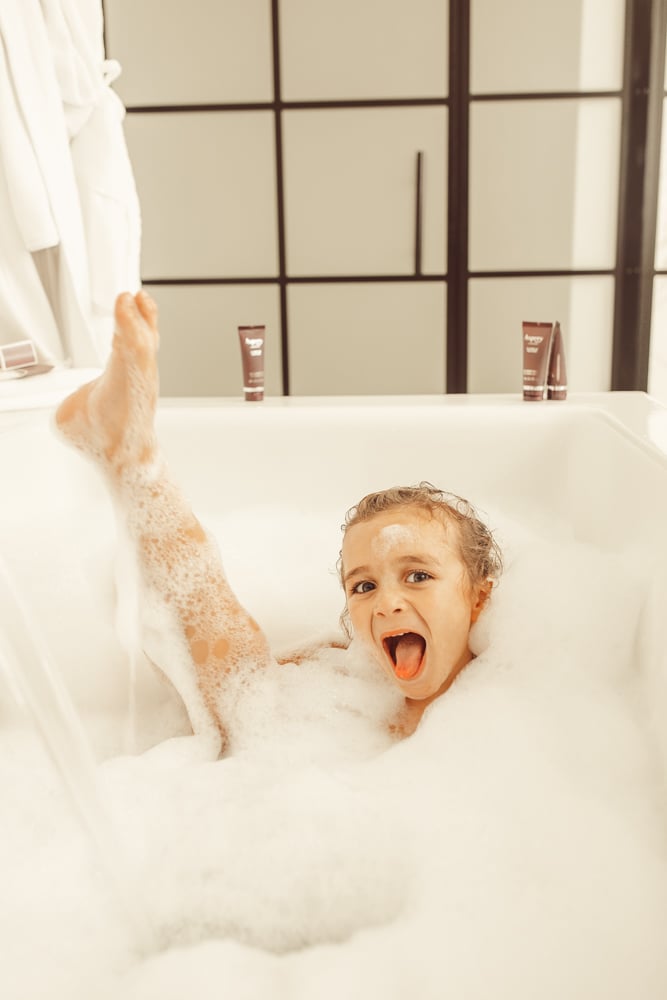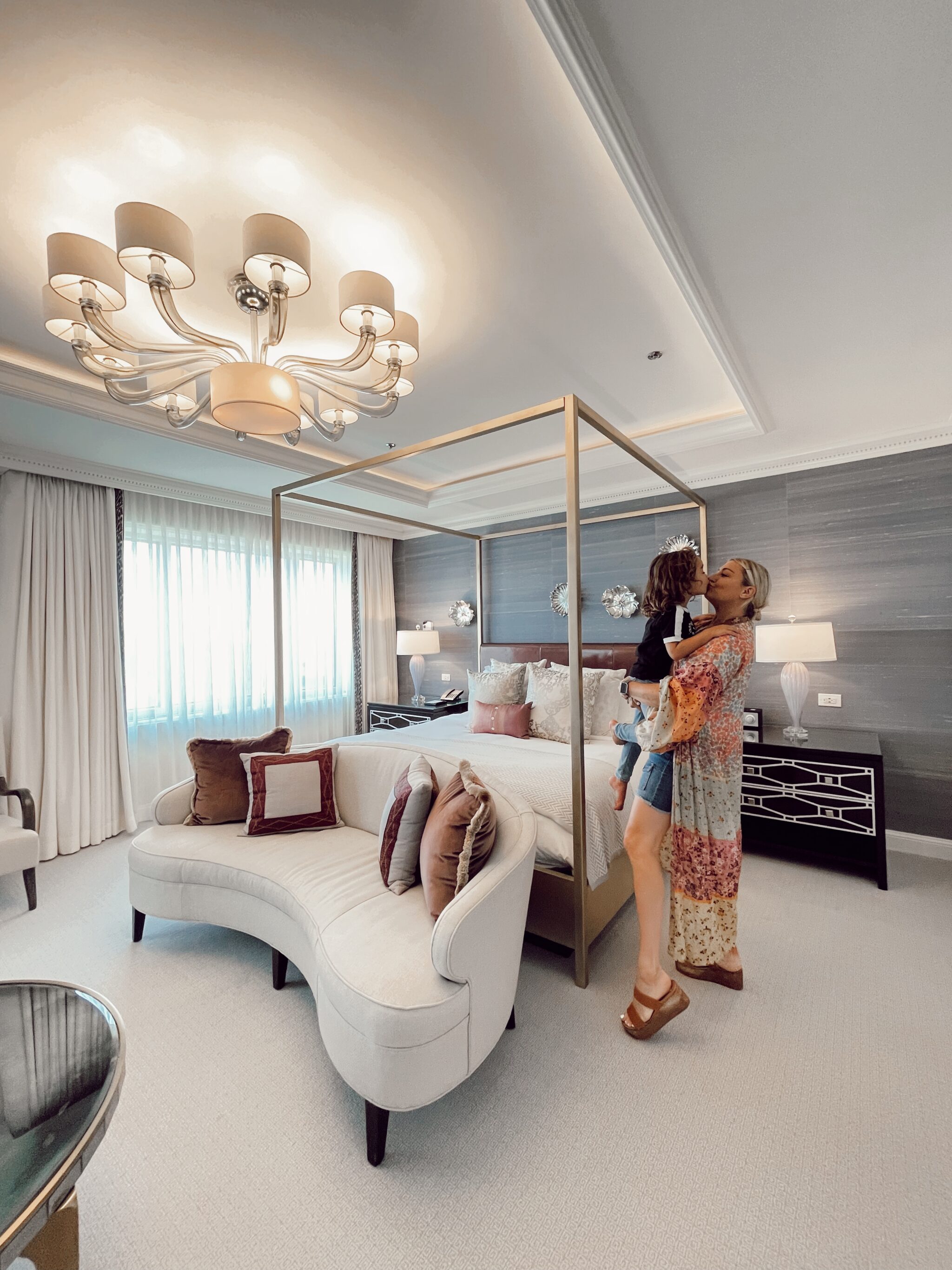 Tips for Parenting In Style...
Never boring, always awesome. Keep up to date with the latest from City Girl Gone Mom.