I'm so grateful any time I get to go back to New York City to visit friends and family. And this Thanksgiving, I was blessed with the opportunity to head back to my hometown with my whole family in tow! We were invited to stay at the beautiful Conrad New York Midtown, and we spent the week enjoying all the sights and sounds around the city while enjoying everything this beautiful property had to offer.
Located in the midtown area, central to everything we wanted to see and do, the Conrad New York Midtown was the perfect base for our NYC adventures! Located on a quiet side street, this luxury retreat is only five blocks from Central Park, and Radio City Music Hall, Rockefeller Center, and Carnegie Hall are just a short walk away! Being in the center of it all was a major bonus, and made our trip so much easier, especially with such a packed schedule!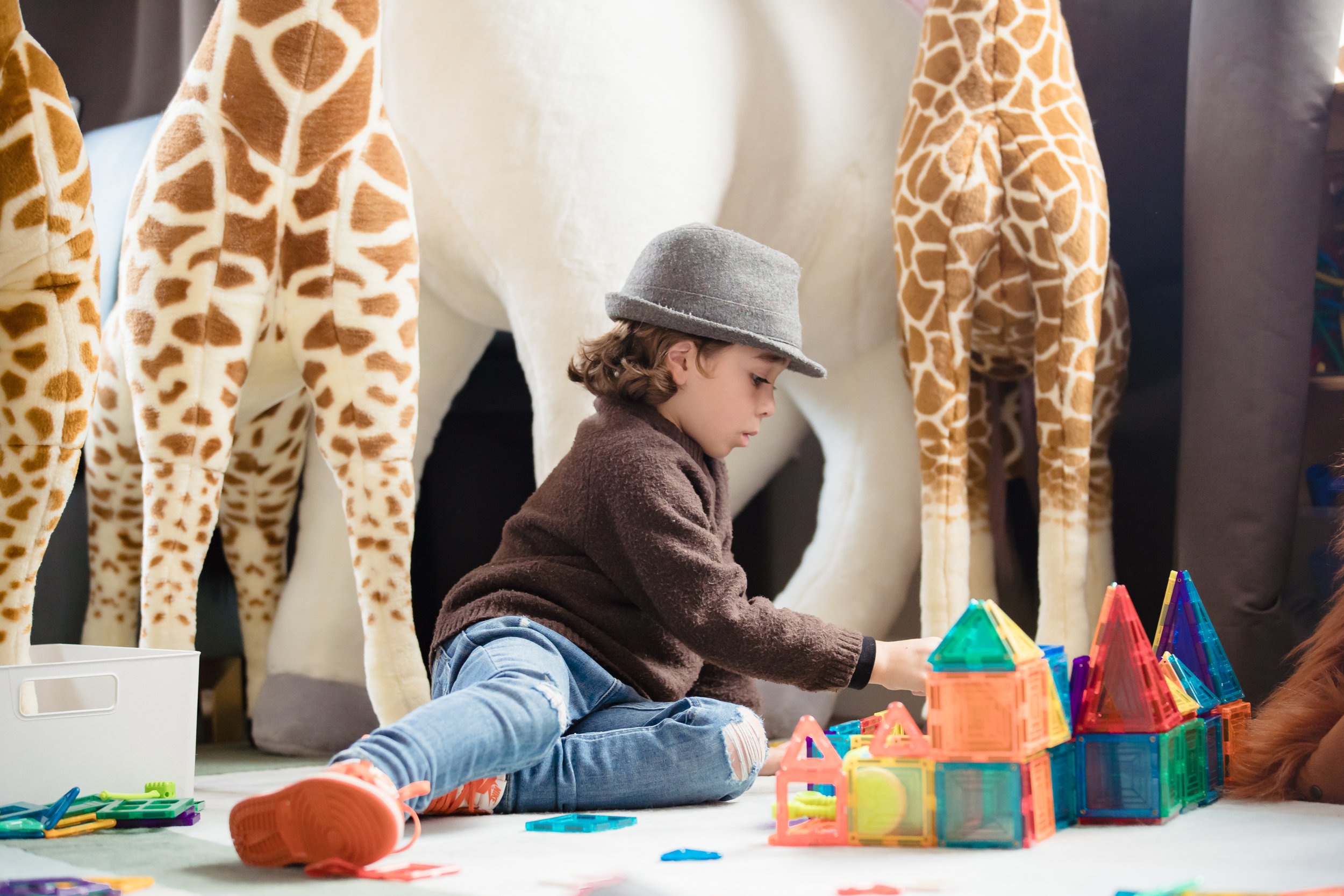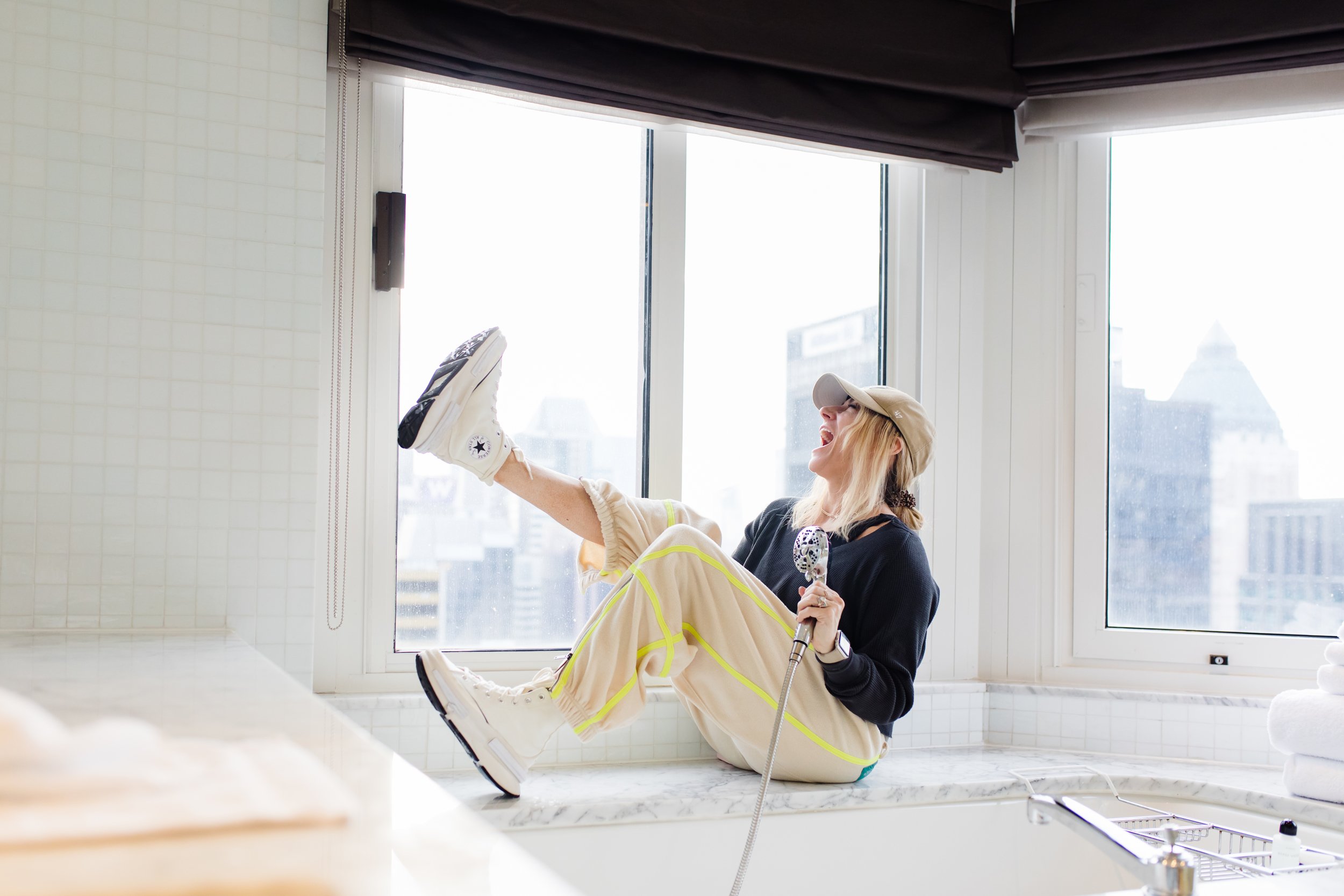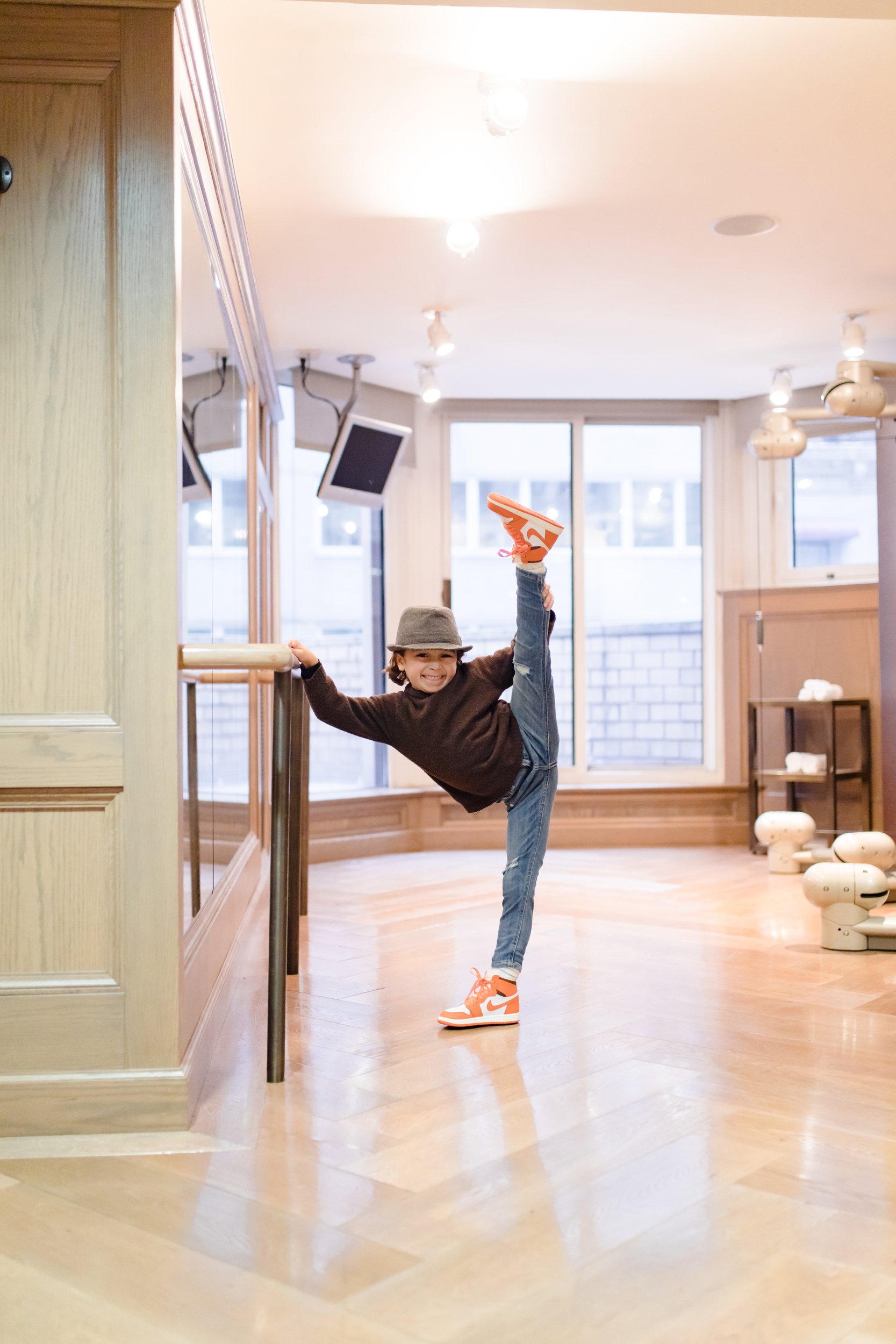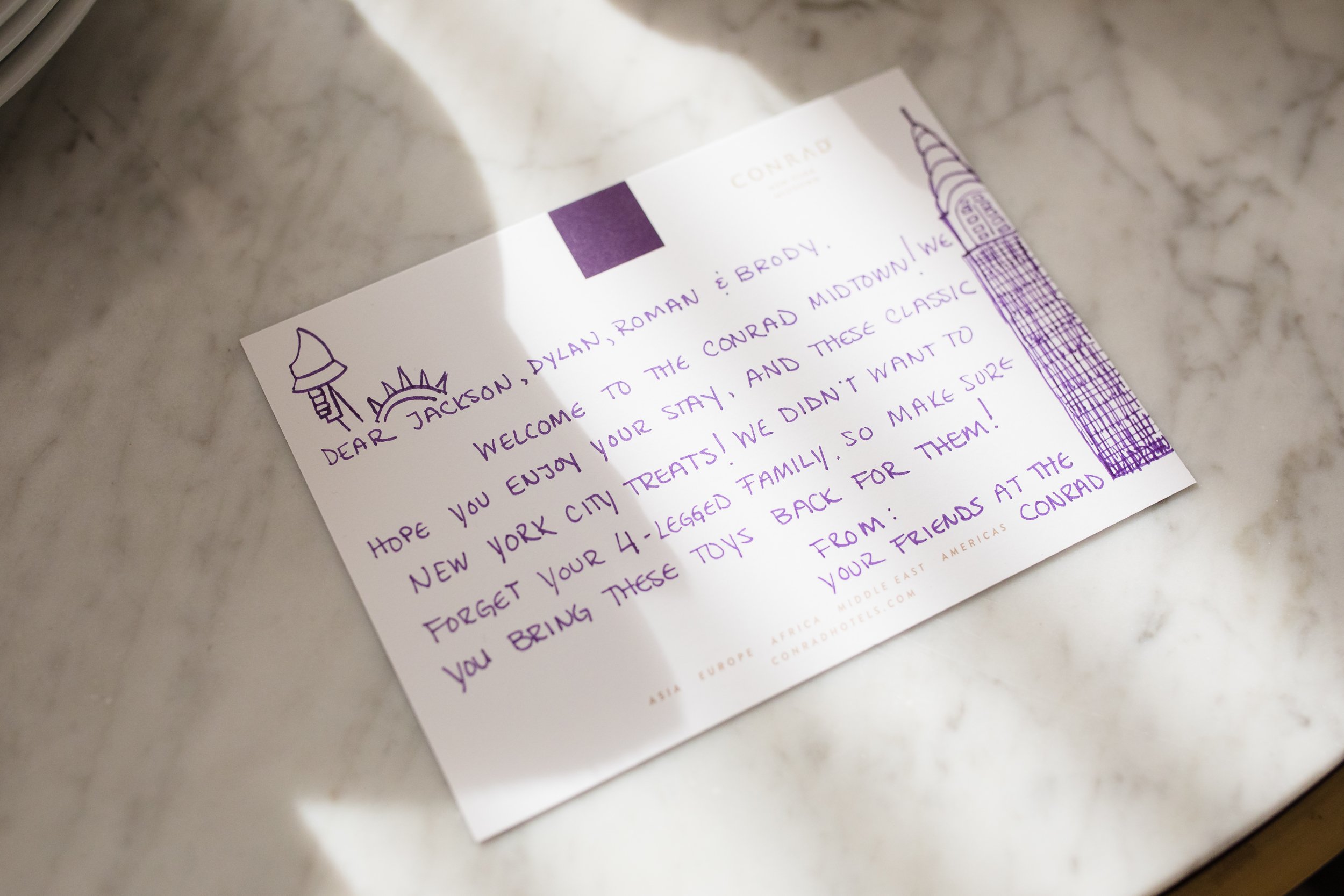 Enjoying Our Stay
The property is stunning and captures the heartbeat of NYC with sweeping city views, 24-hour room service, and a 1,500-square-foot fitness center, including a ballet bar. (Which was Brody's favorite thing about the hotel!) With 562 guest rooms and luxury suites, it's the perfect choice for families. And let's not forget the fur babies because this hotel welcomes them with open arms!
We stayed in the family-friendly, 2-bedroom Little Conrad Suite, and we all fit comfortably! There was enough space for the kids to have their own area to play, while mom and dad had a little room to unwind at the end of each day. And a huge shout out to Smarter Kids Toys, who made our room look like a scene out of the iconic film, "BIG." I was really lucky to travel with my best friend, Sarah Tolmay, who is an epic photographer and took such amazing shots of this beautiful space for us!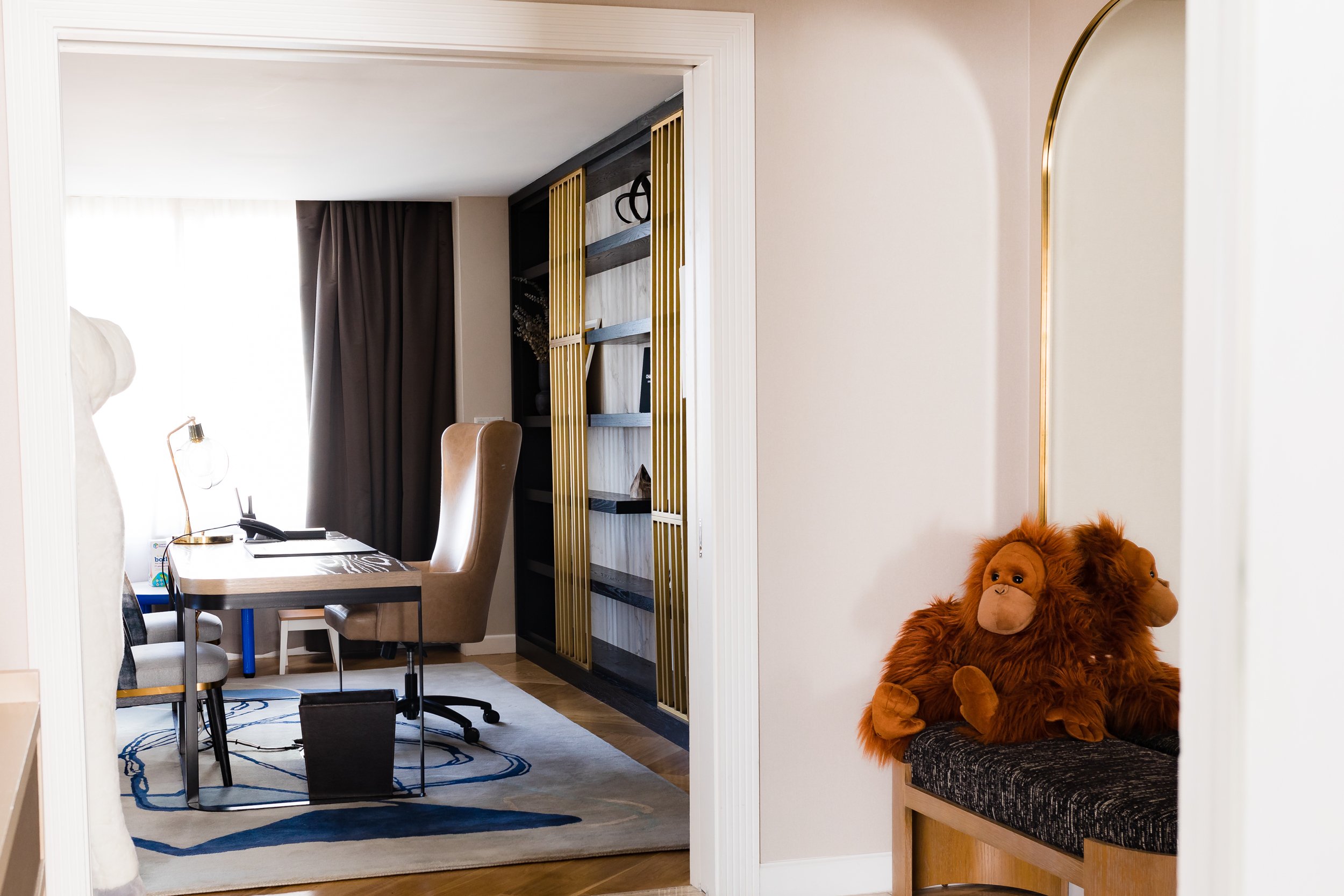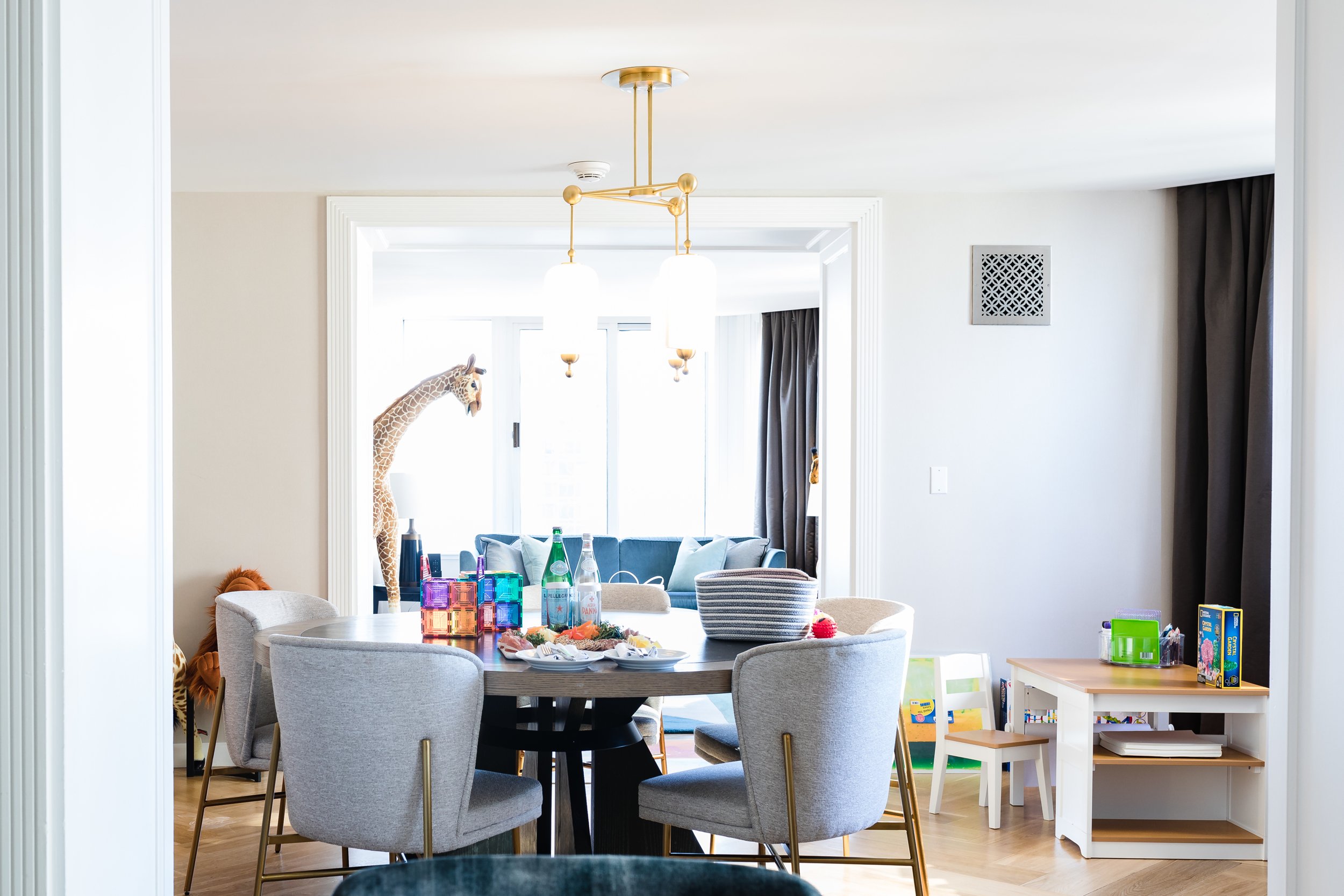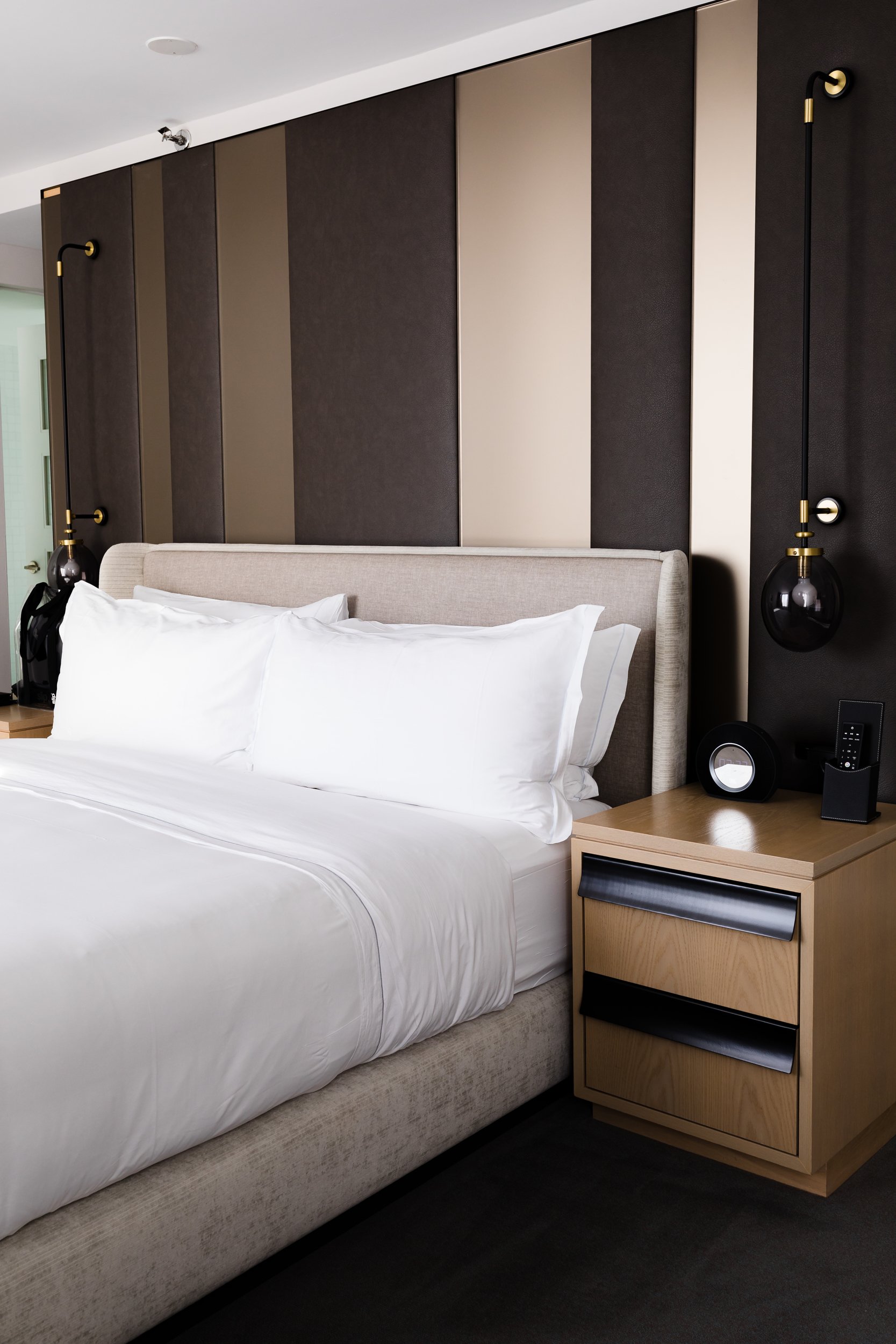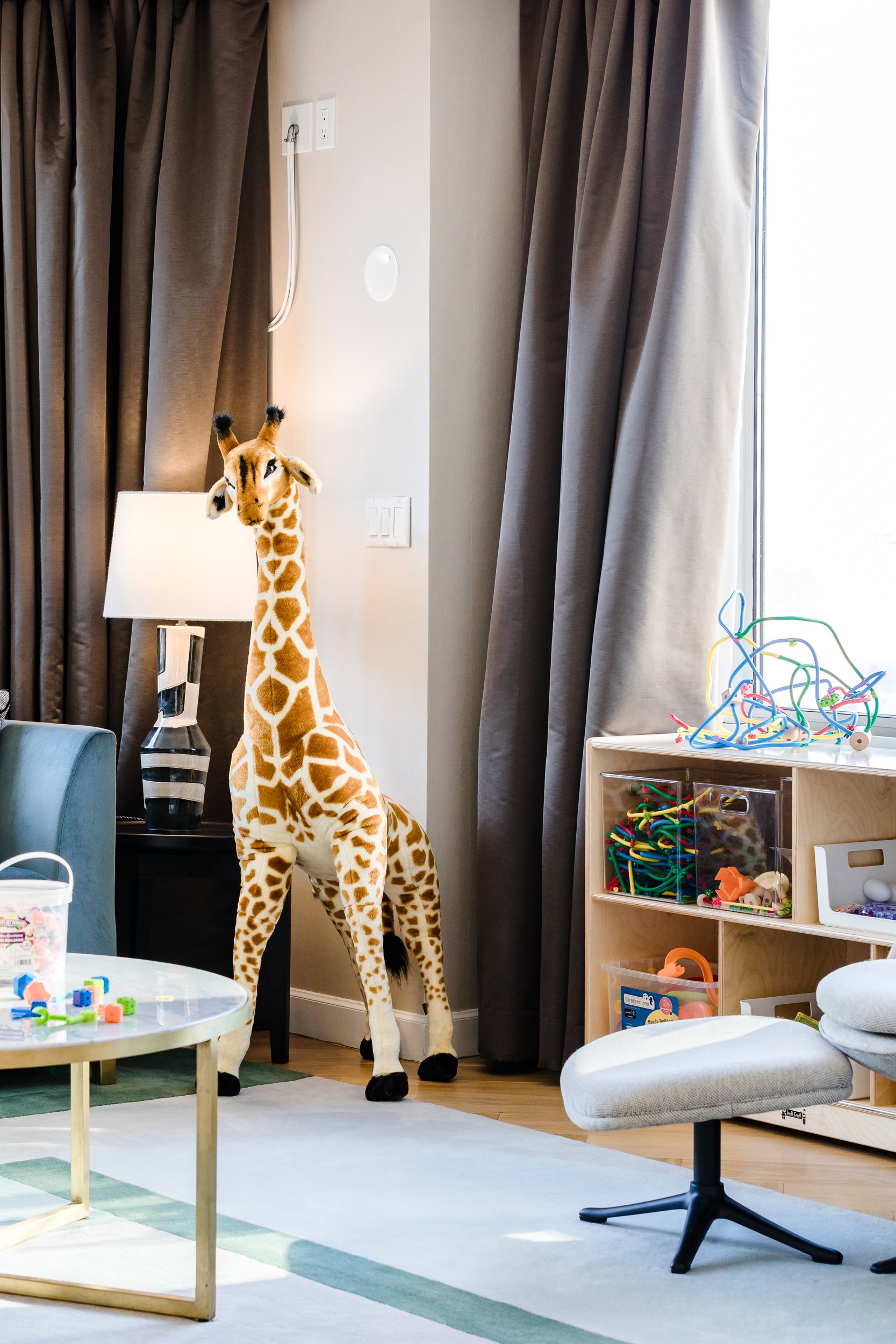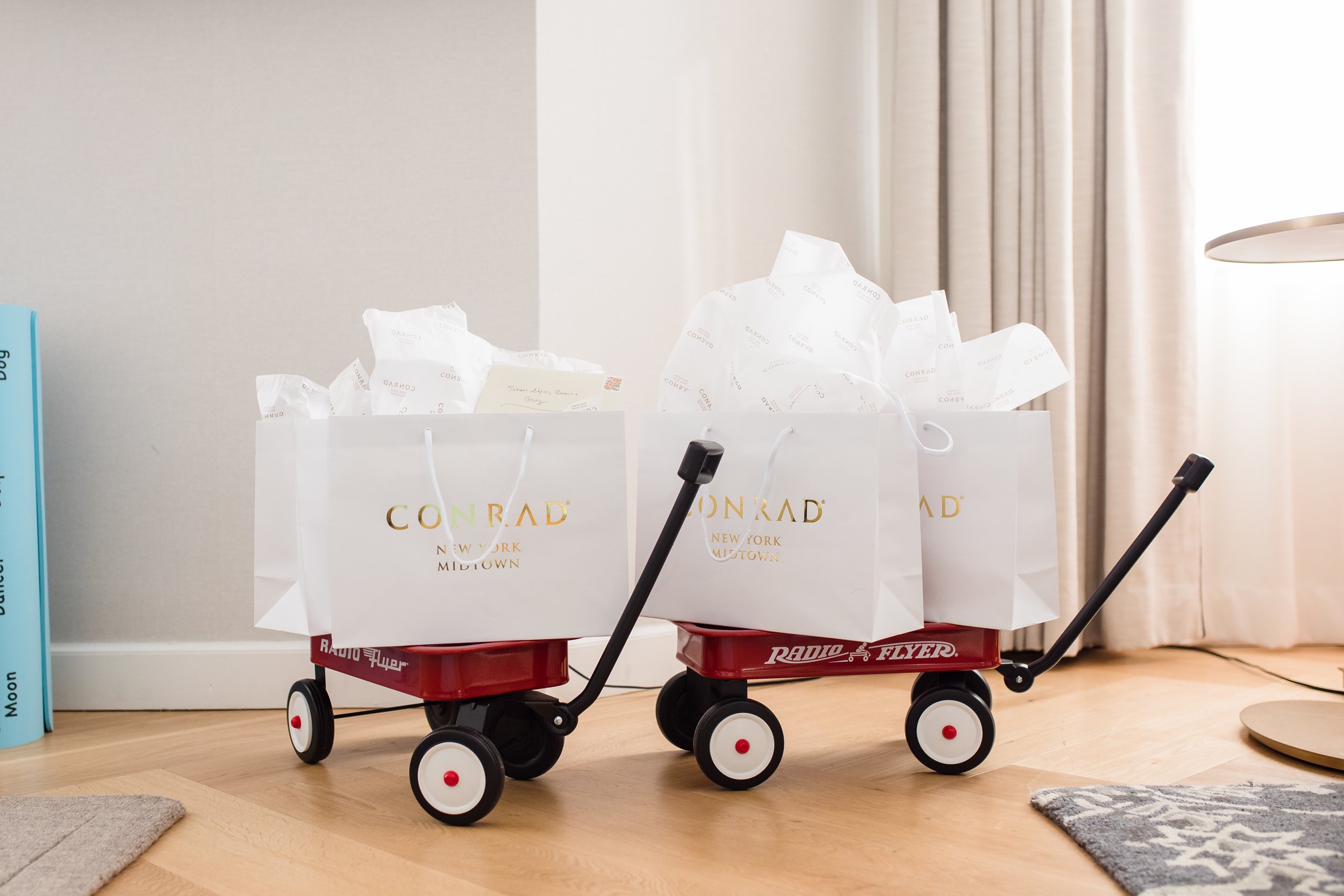 Dining With the Family
And the on-site restaurant Dabble didn't disappoint. In the morning, they offered a light breakfast that the kids loved. And the fact that it was on site made it easy to round up the kids, get them downstairs, and finish breakfast on time! We ate there for breakfast every day, and if you order the eggs, be sure to ask for them with onions. So good!
While we also loved the in-room dining (so convenient at the end of a long day), they went out of their way for Jackson's birthday. We were there at the same time as my eldest's 16th birthday, and the Conrad brought up cake and cookies to ensure that his special day ended with a sweet treat!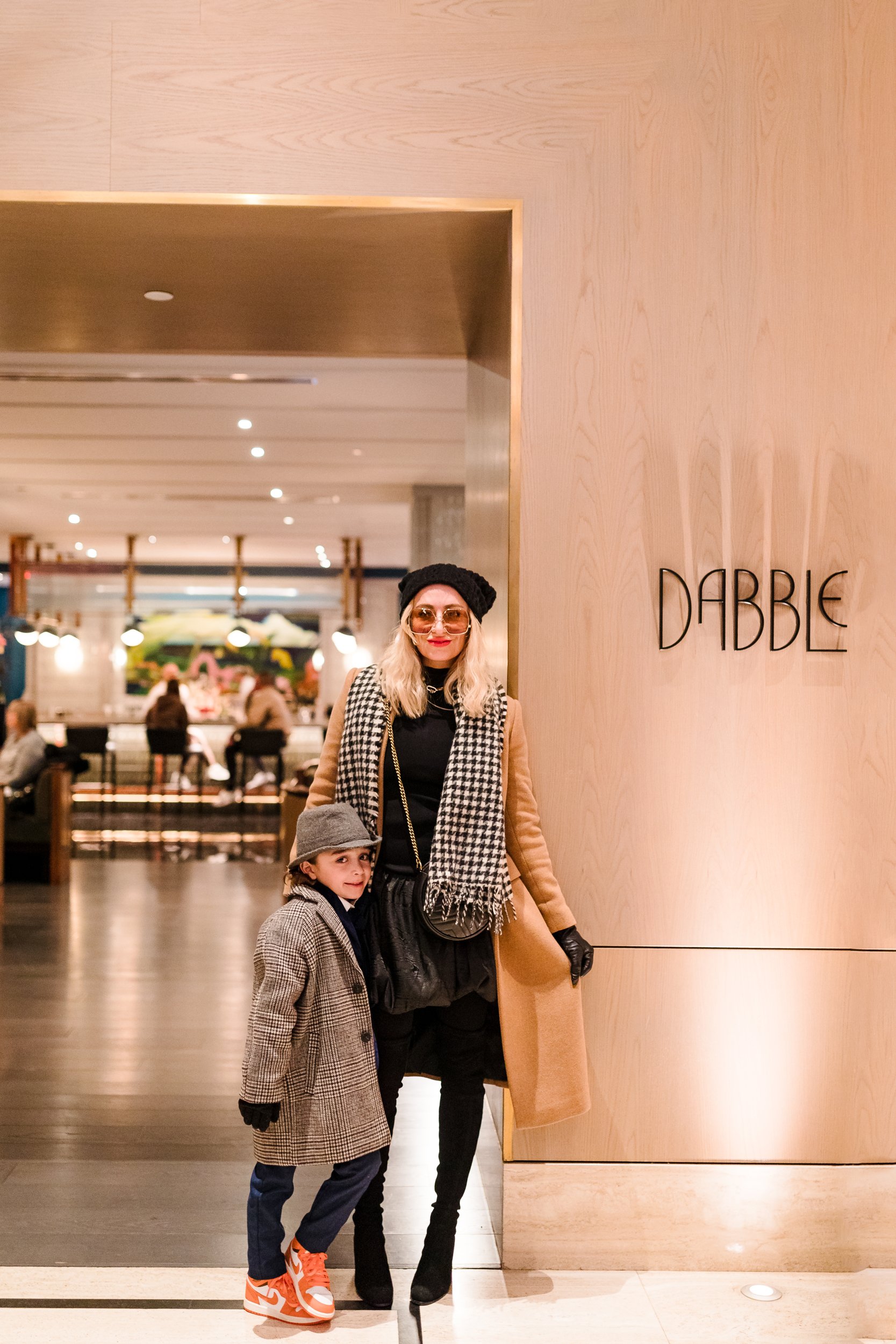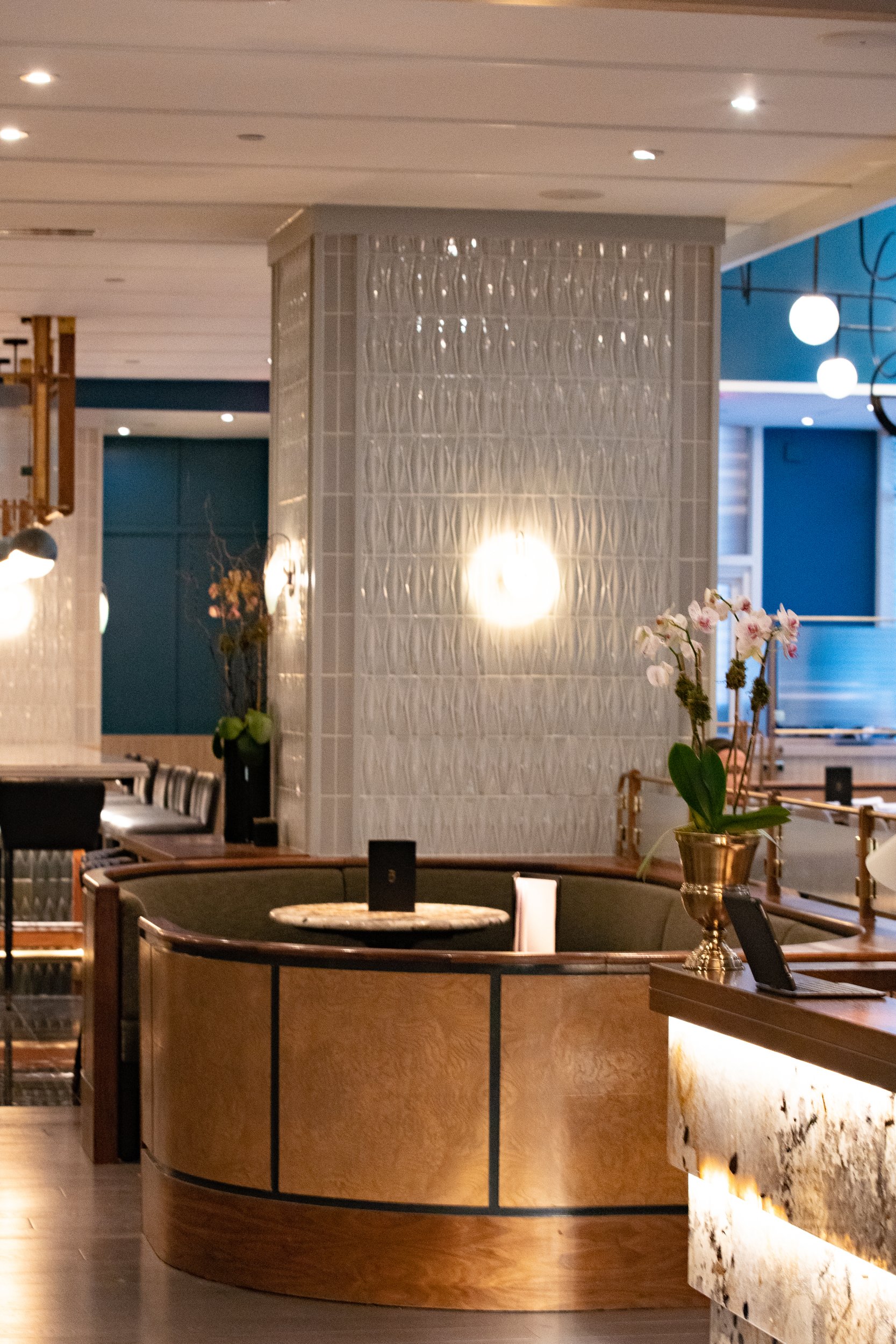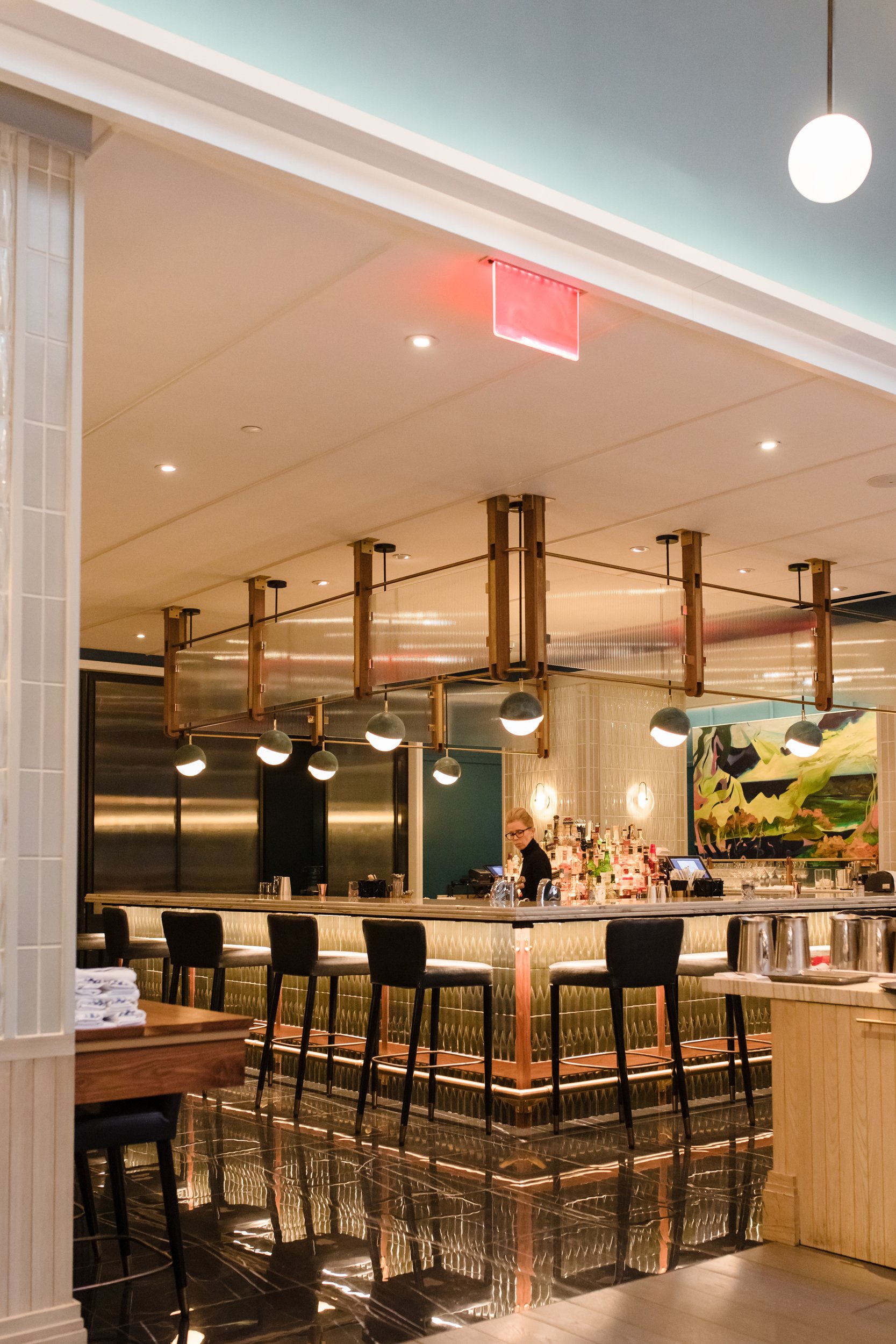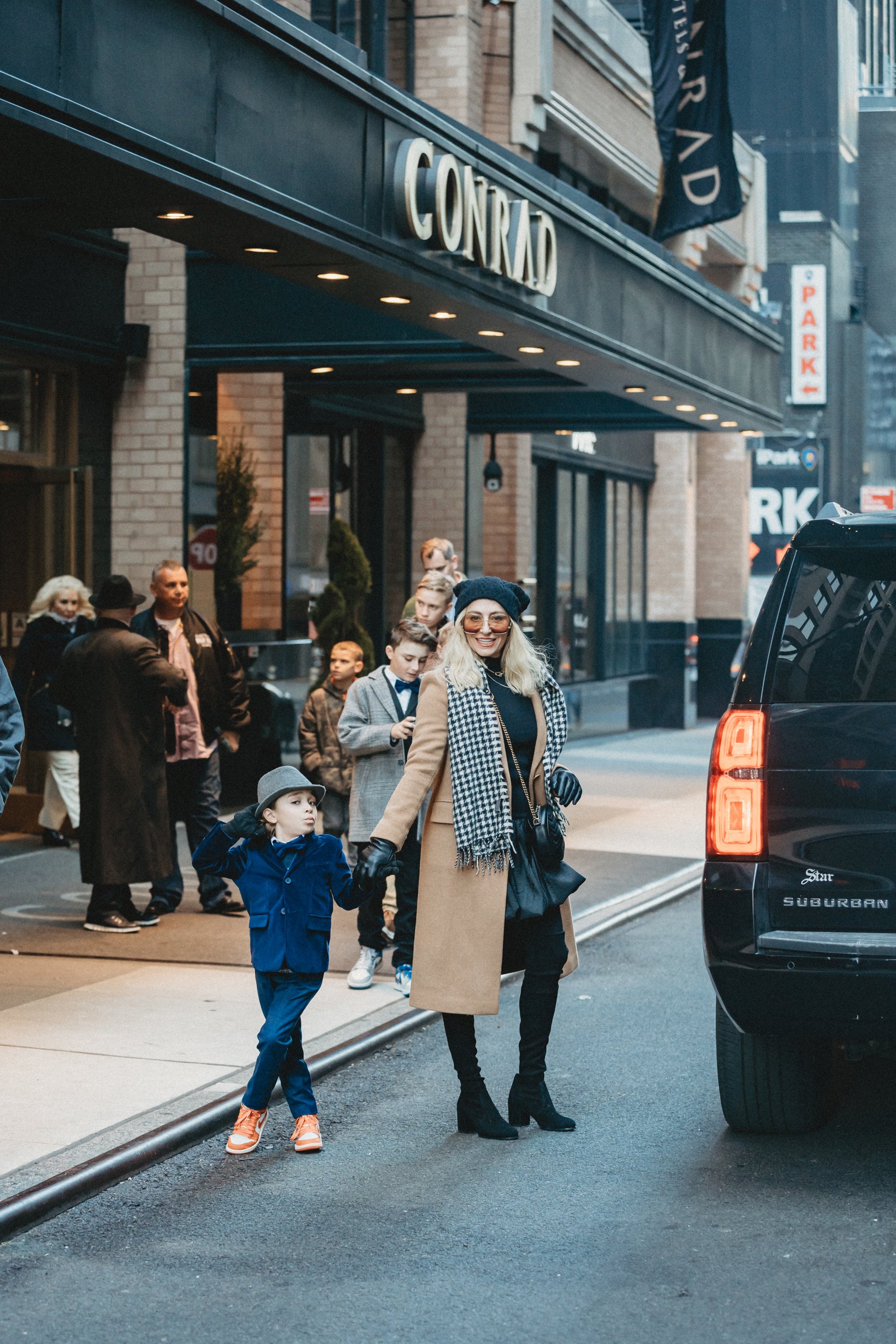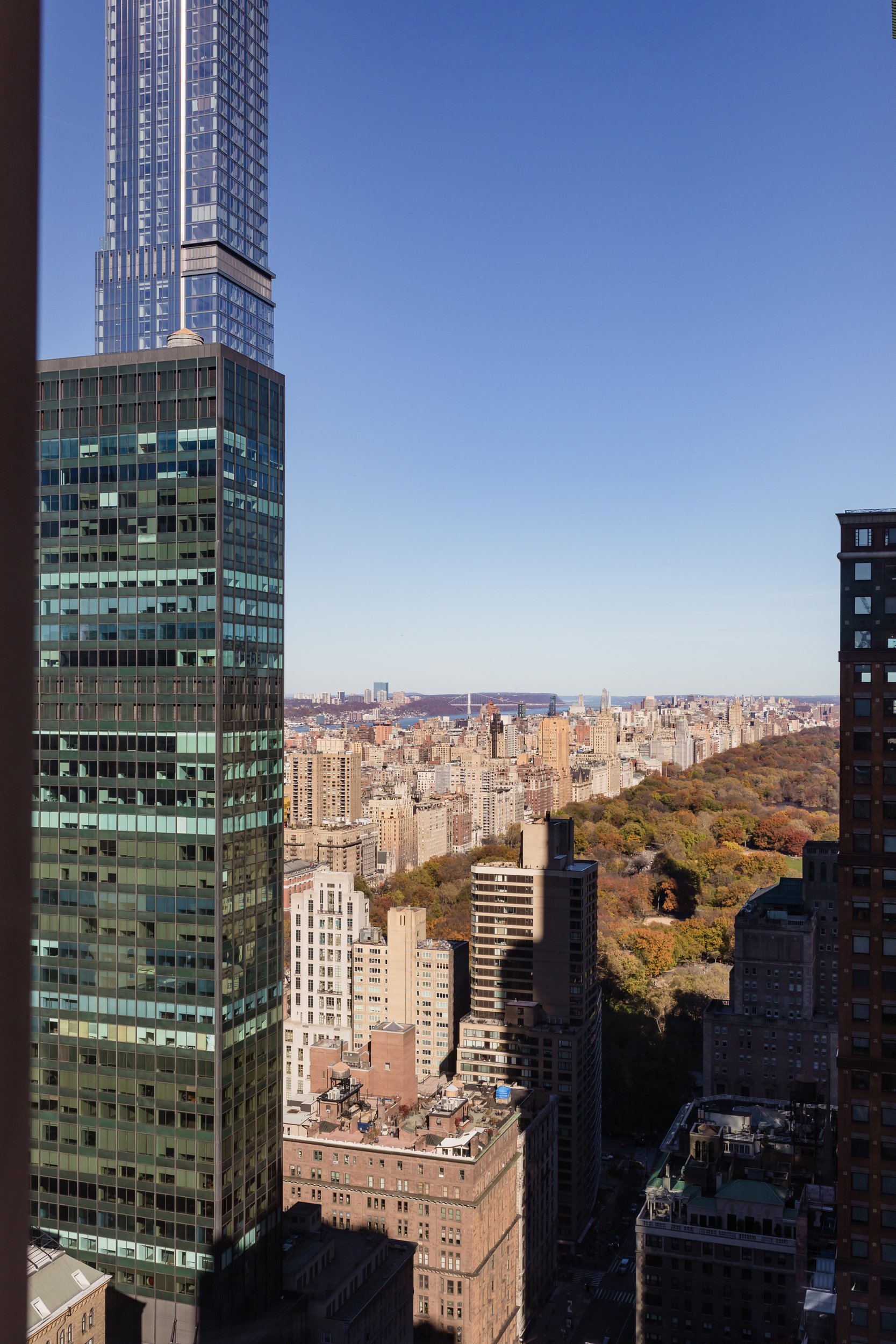 Making the Holiday Memorable
When we head to New York during the holidays, we never miss the Thanksgiving Day Parade. It's a family tradition! And this year, the Conrad did not disappoint. Our stay included a prime, gated viewing spot on 6th Avenue. It was so close to the action! They even included light bites and toasty beverages before the parade in their hospitality suite. It made our holiday tradition so special!
We had a front-row view of Baby Yoda, Pikachu, and more, and my kids loved every minute of it. Seeing their eyes light up when their favorite character went floating by, or Boss Baby Brody gush over the Rockettes made the day that much better for me as a mom. These are memories they'll always cherish. To top it off, someone at the Conrad heard that I had a headache and they brought me a bottle of Tylenol! It's the little things that made this trip so special!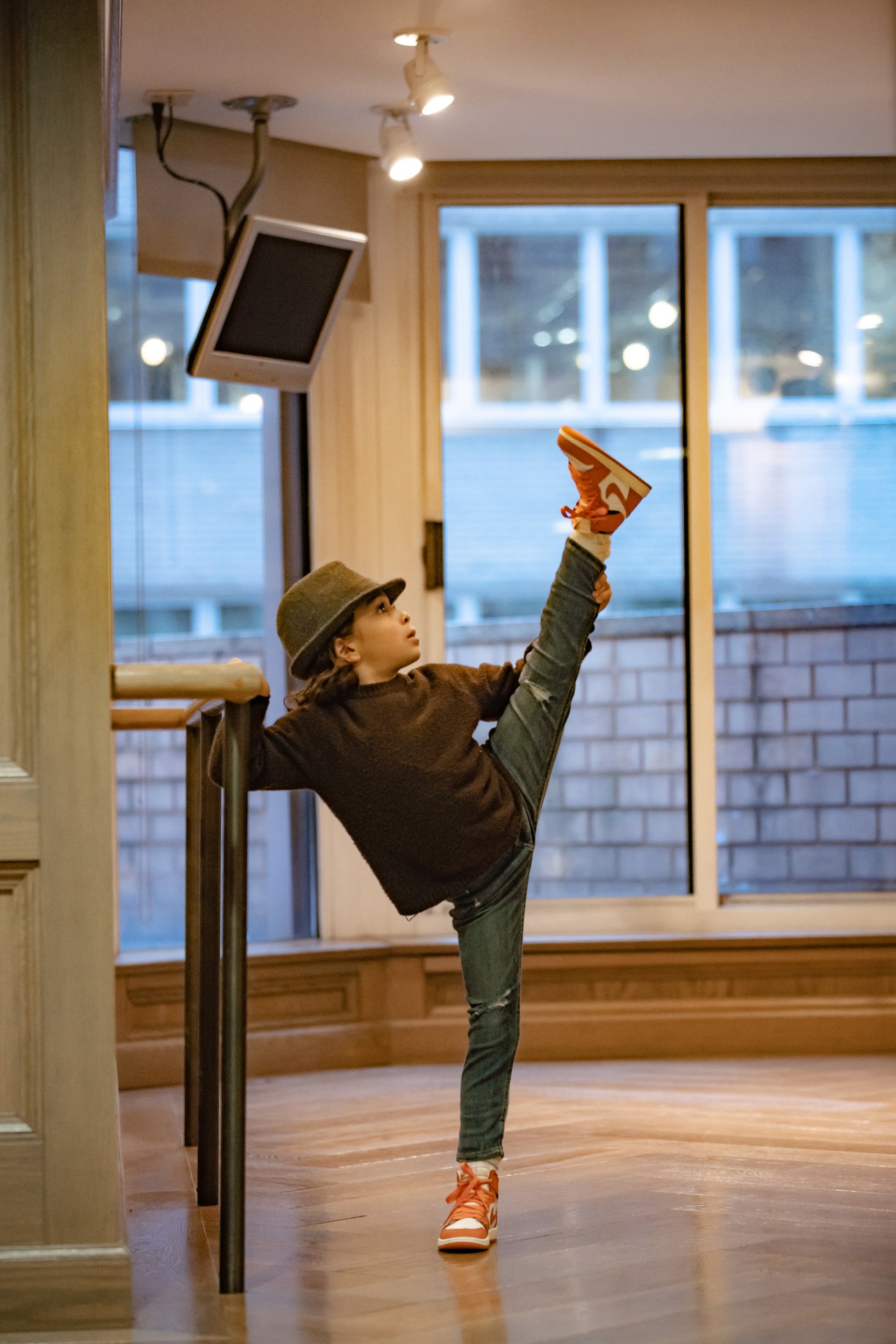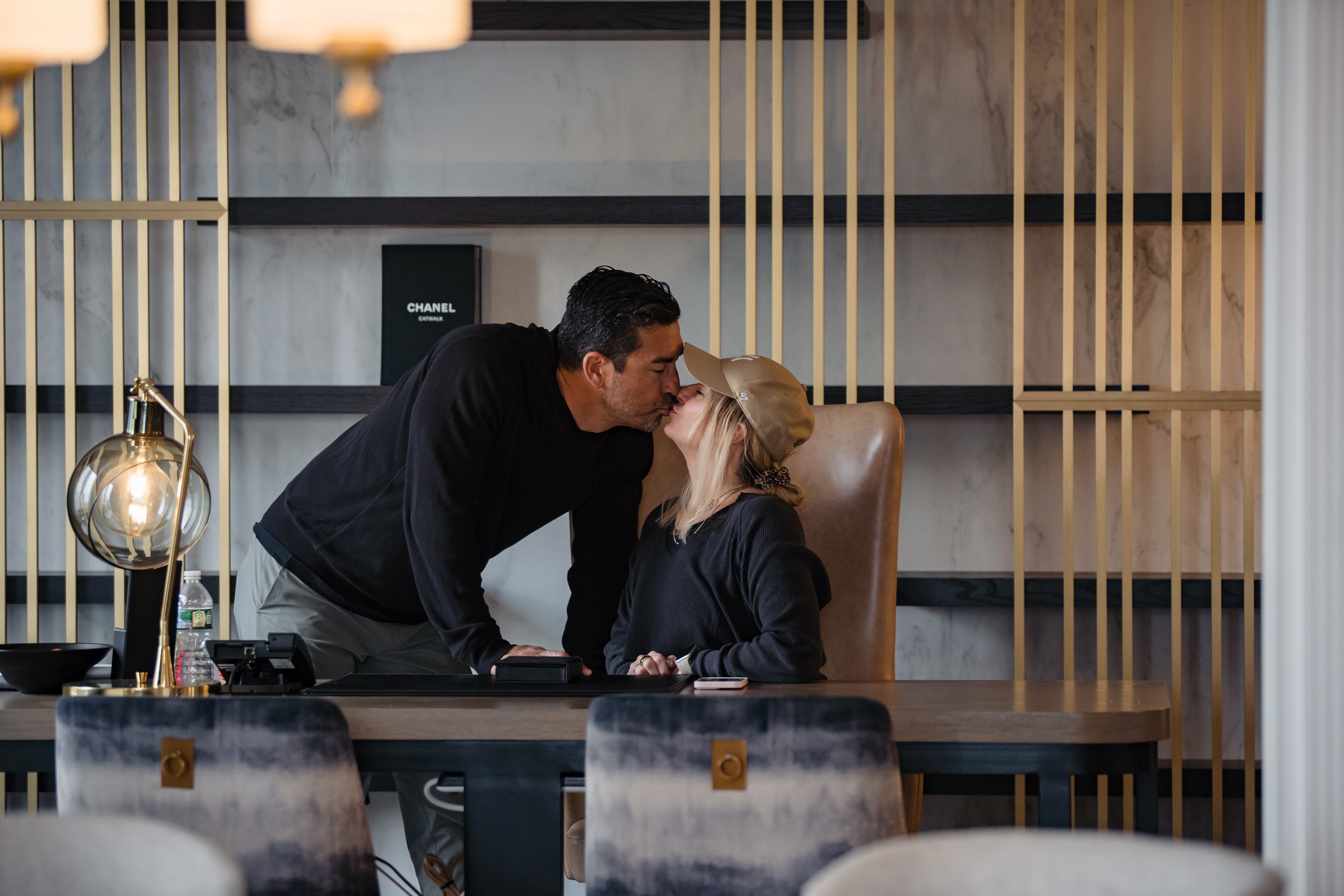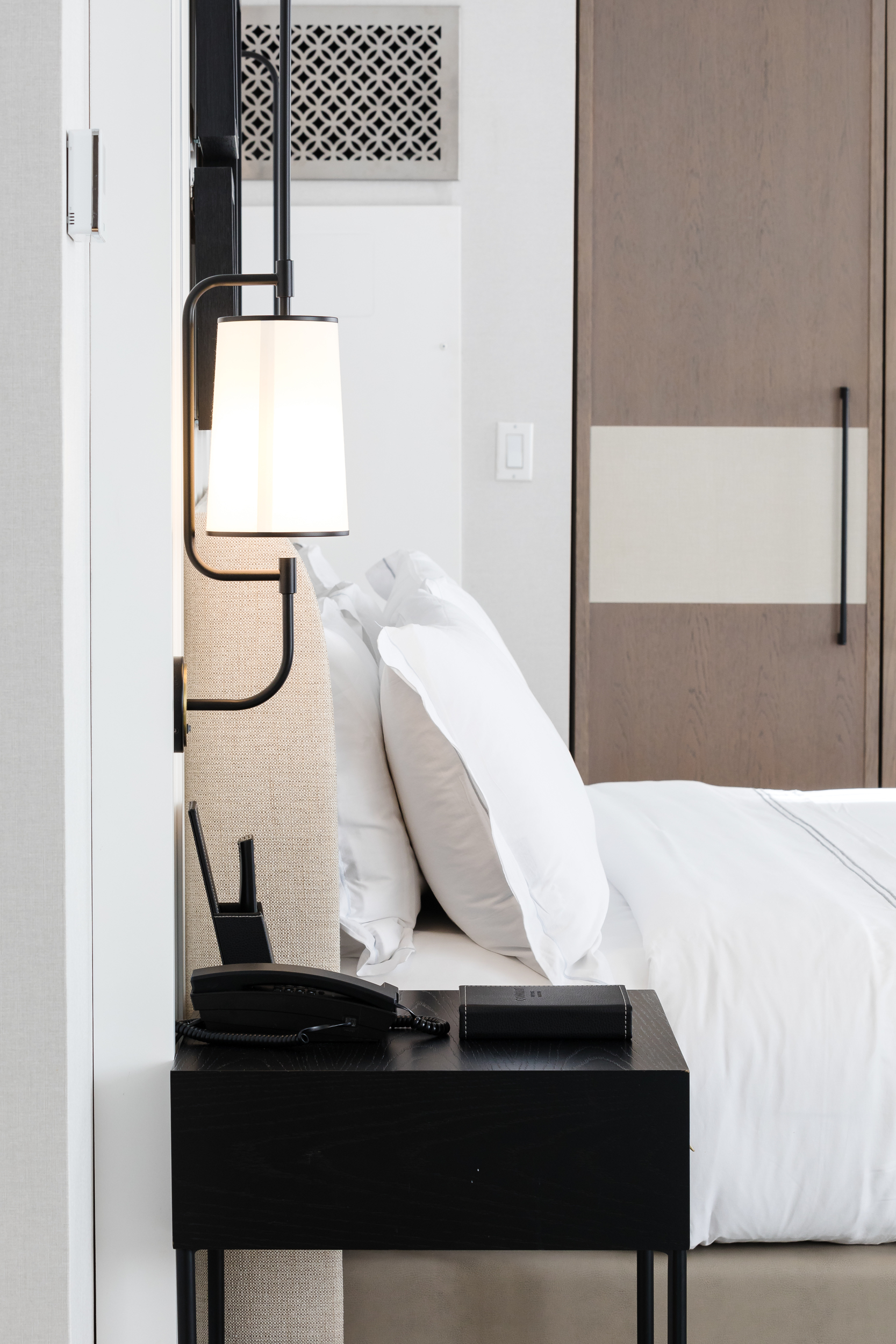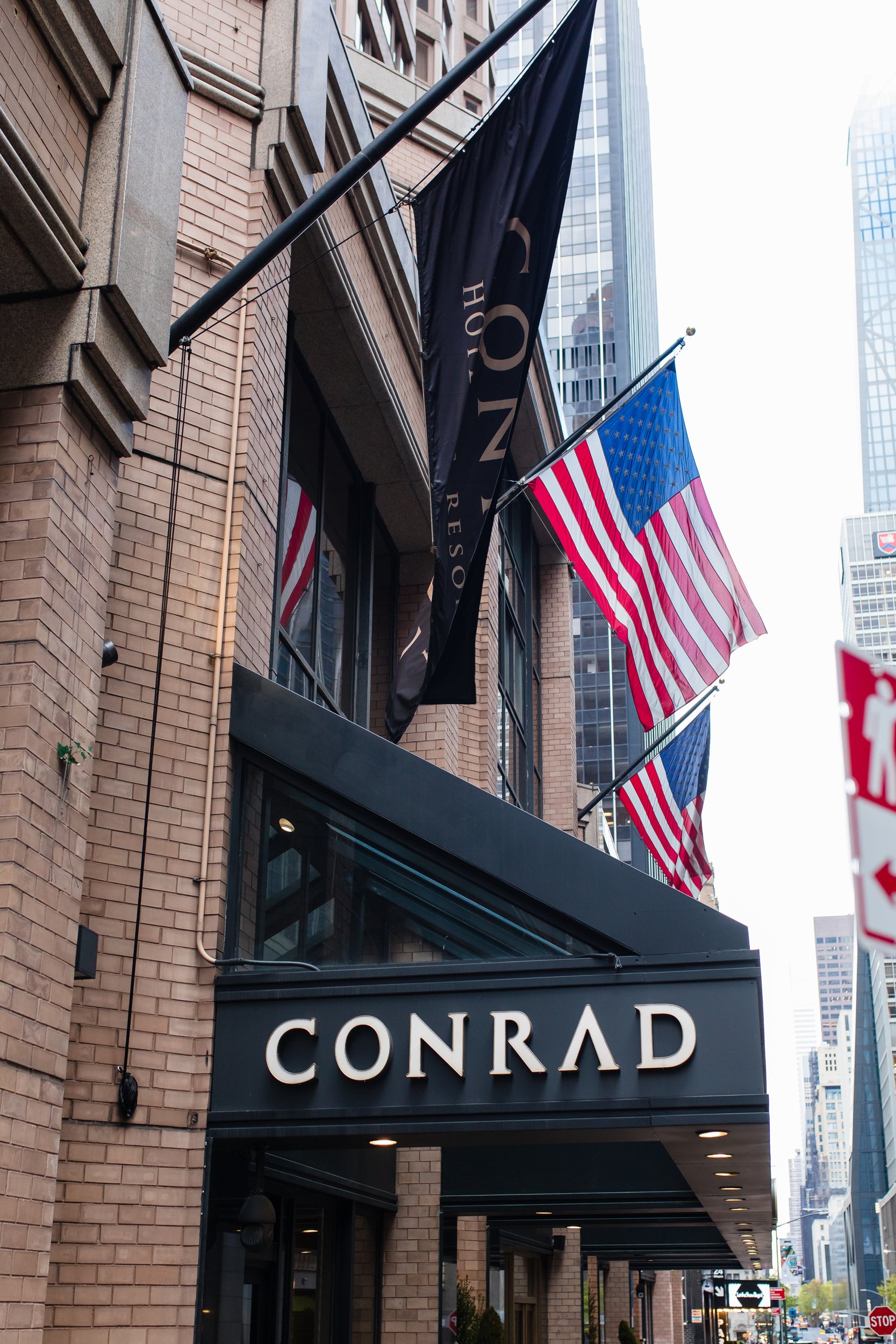 Enjoying the City
Vacationing with four kids isn't easy, so we try to make things simpler any way we can. With the Conrad New York Midtown being so central to everything on our itinerary, we could see so much more! Whenever we visit New York, I hire photographer Corey Beth to take pictures of the family in Central Park. This time, with the park practically on our doorstep, the whole day went smoothly. (Read: we were on time!)
We had such an amazing trip visiting aunts, uncles, and cousins. We also made a few detours to some more popular spots such FAO Schwarz, a must-see for the holidays, and the 9/11 memorial. This trip was so special to my family and me, and I'm always grateful any time I get to go home for the holidays!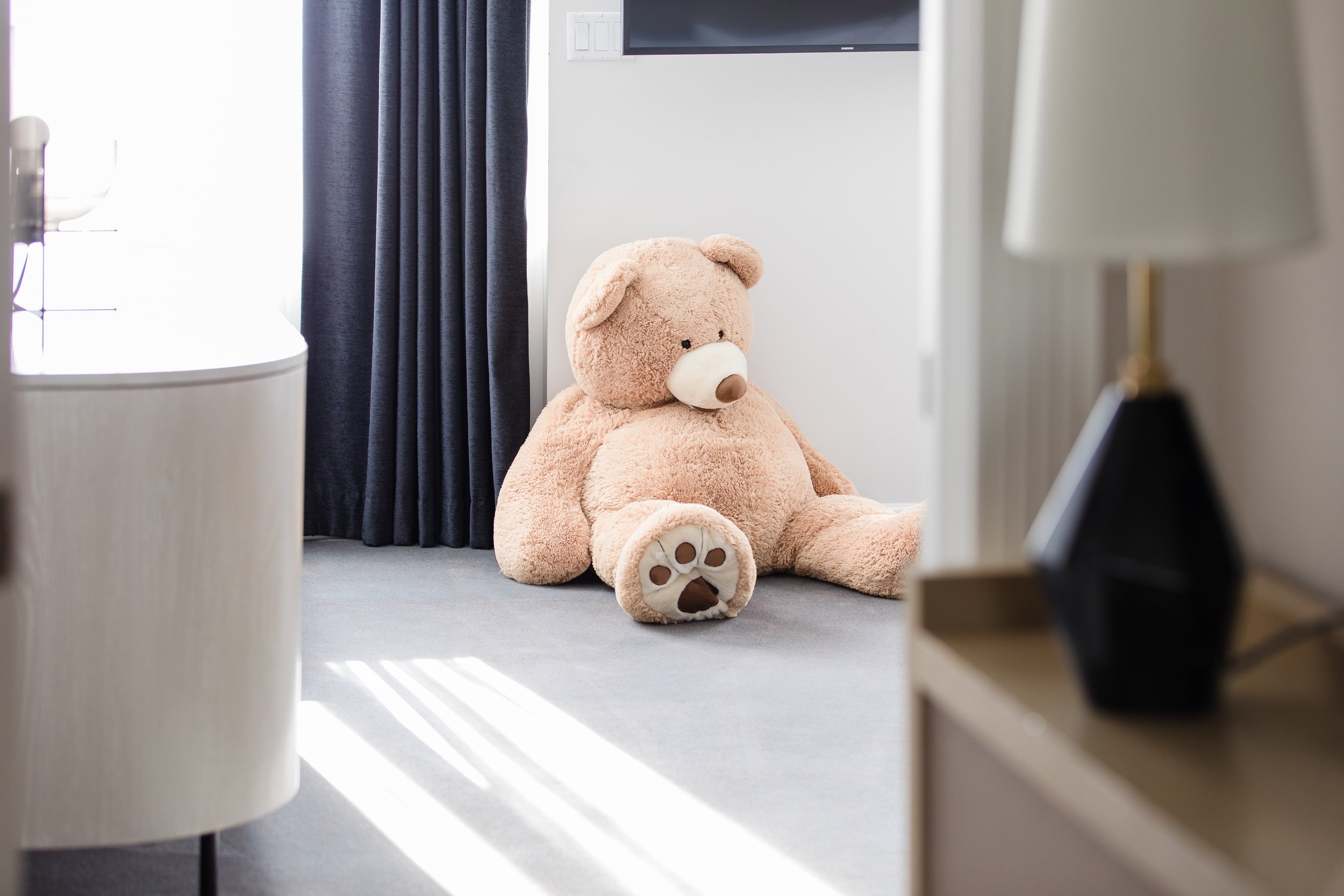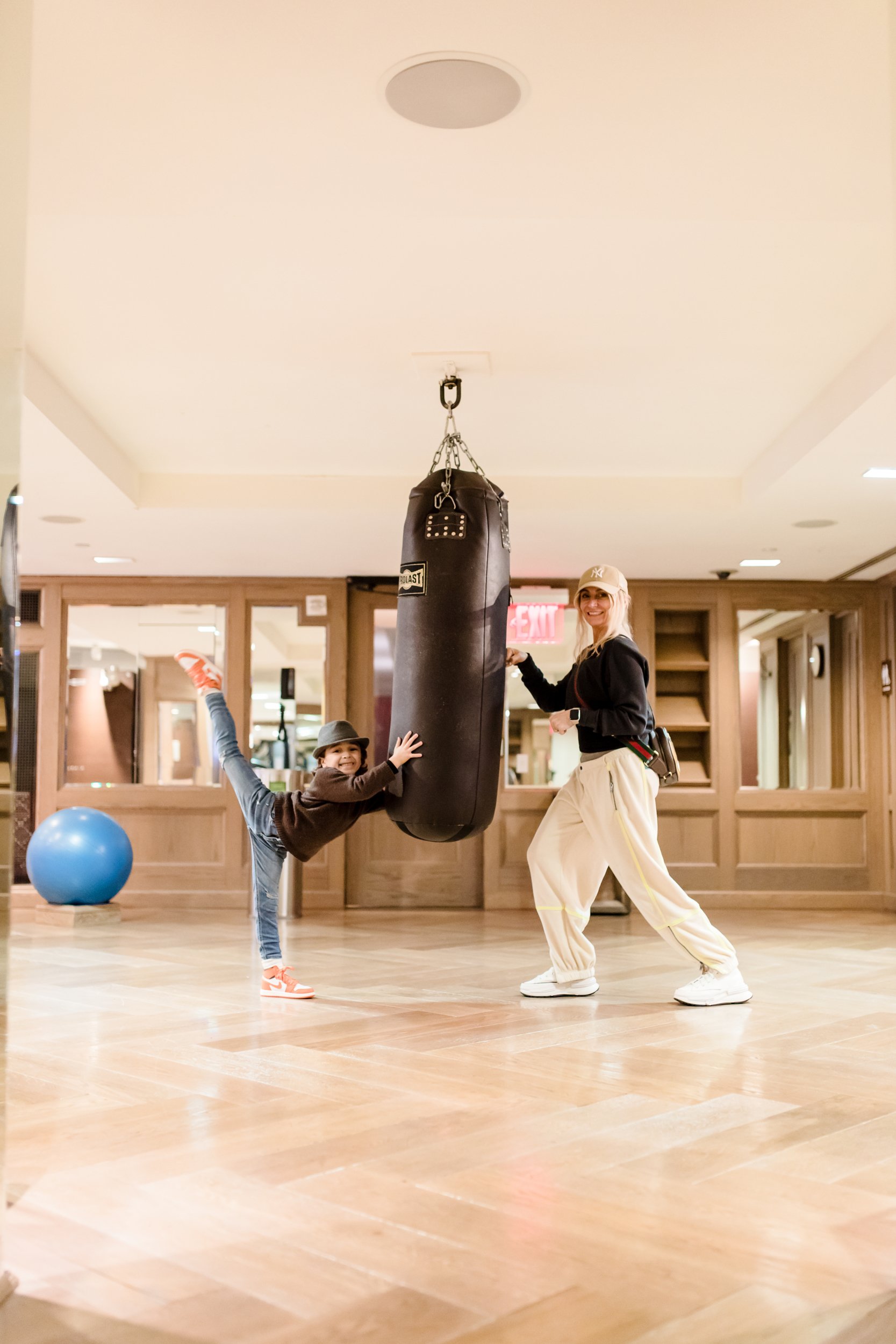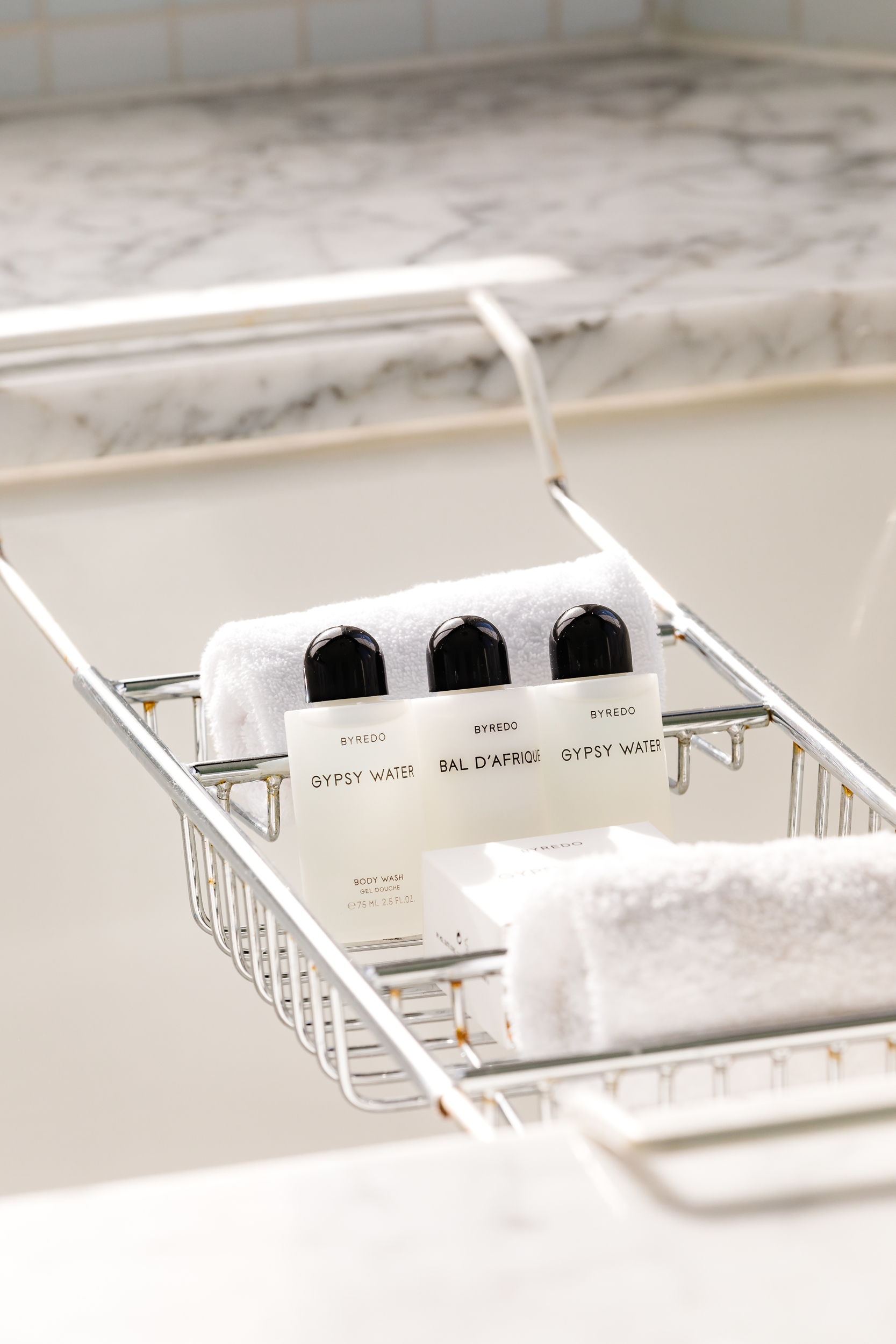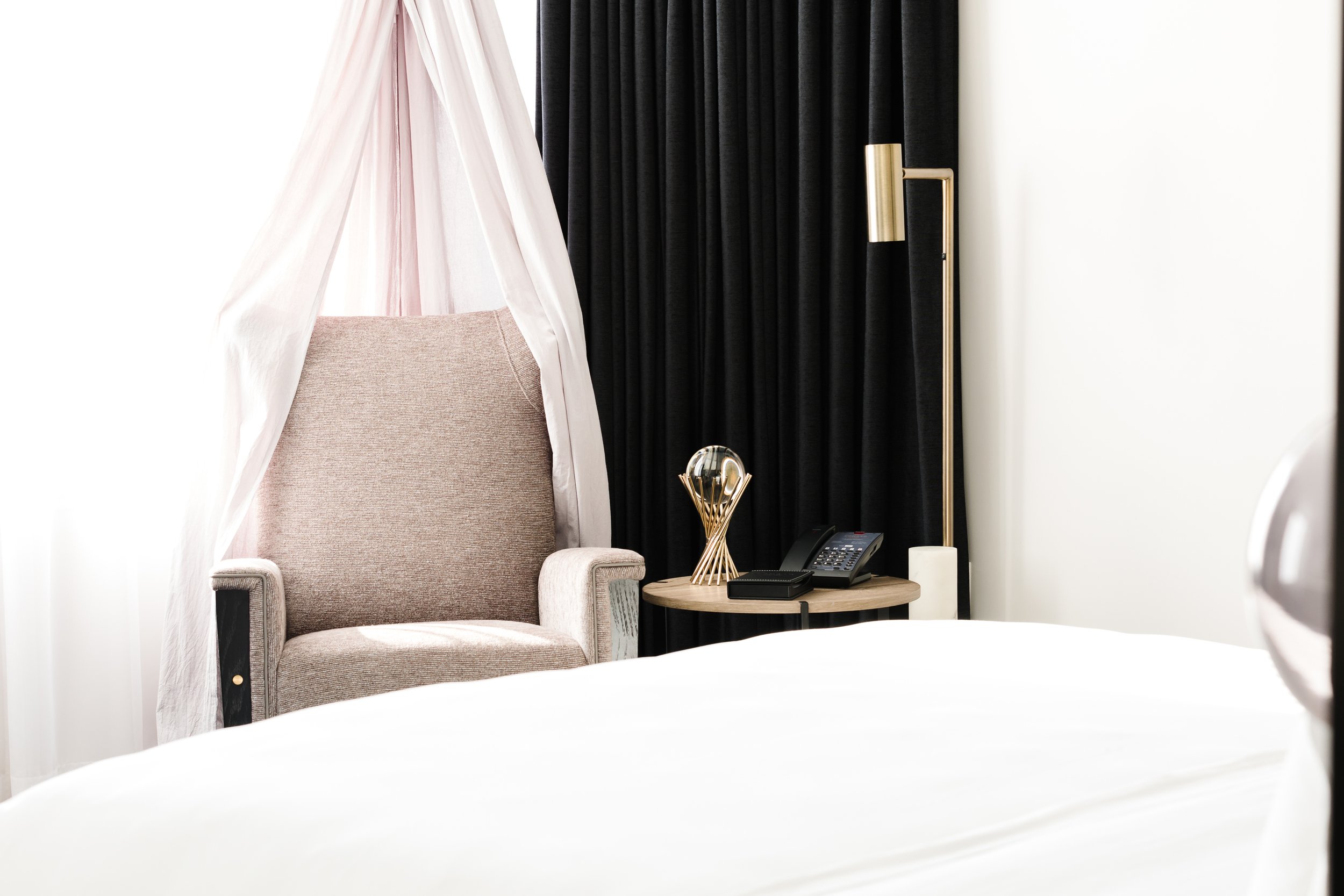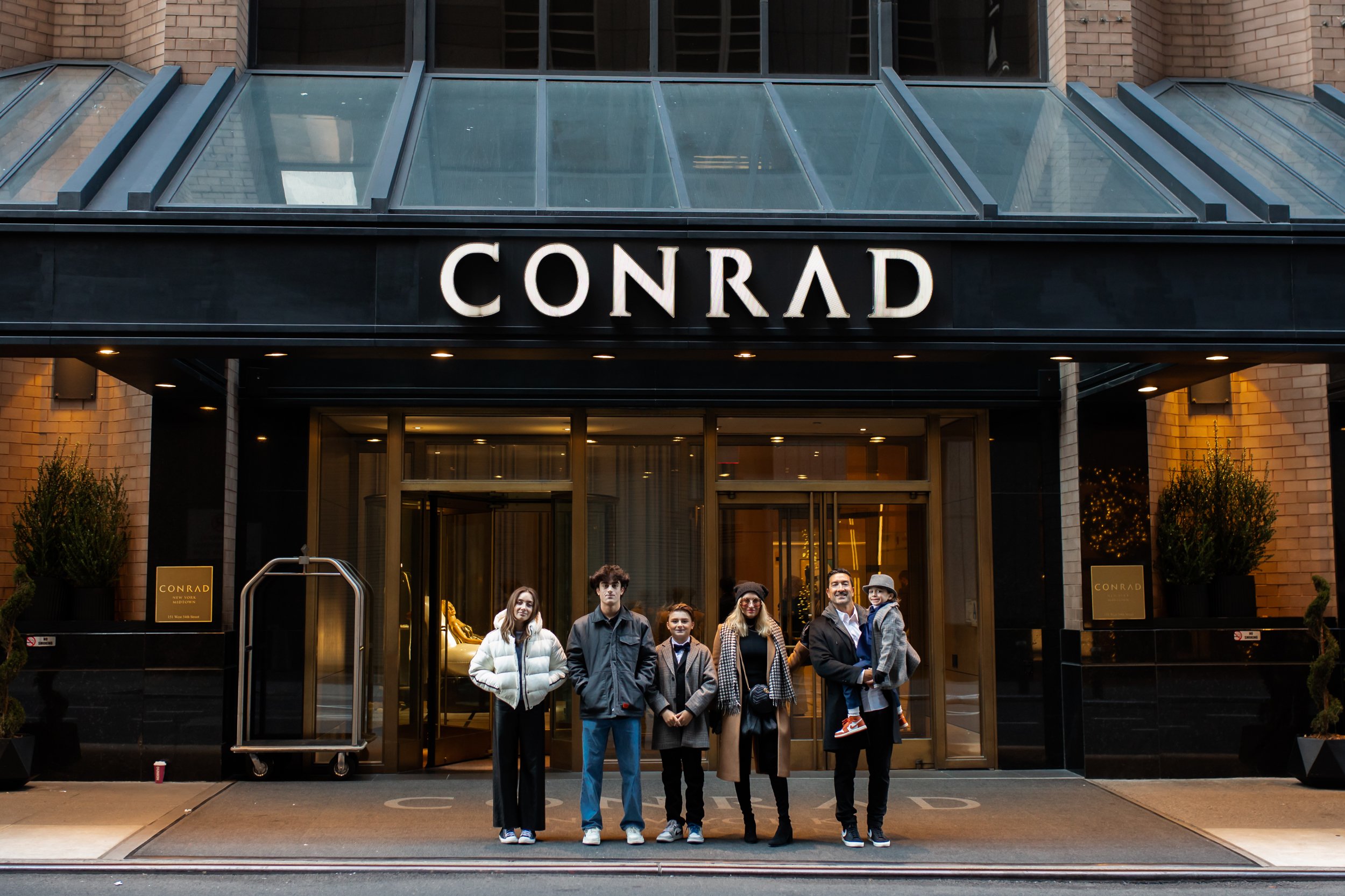 Tips for Parenting In Style...
Never boring, always awesome. Keep up to date with the latest from City Girl Gone Mom.