As soon as the air gets crisp and the weather cools, you can guarantee that my home will be filled with the coziest, most warming winter decor. I love a good neutral palette year-round, but come winter I like to decorate with layers, textures, and that extra touch of coziness. Hands down, I can always find something I love at Arhaus. They have the most magical throws, pillows, and poufs to give your home that extra warm feeling to carry you through winter!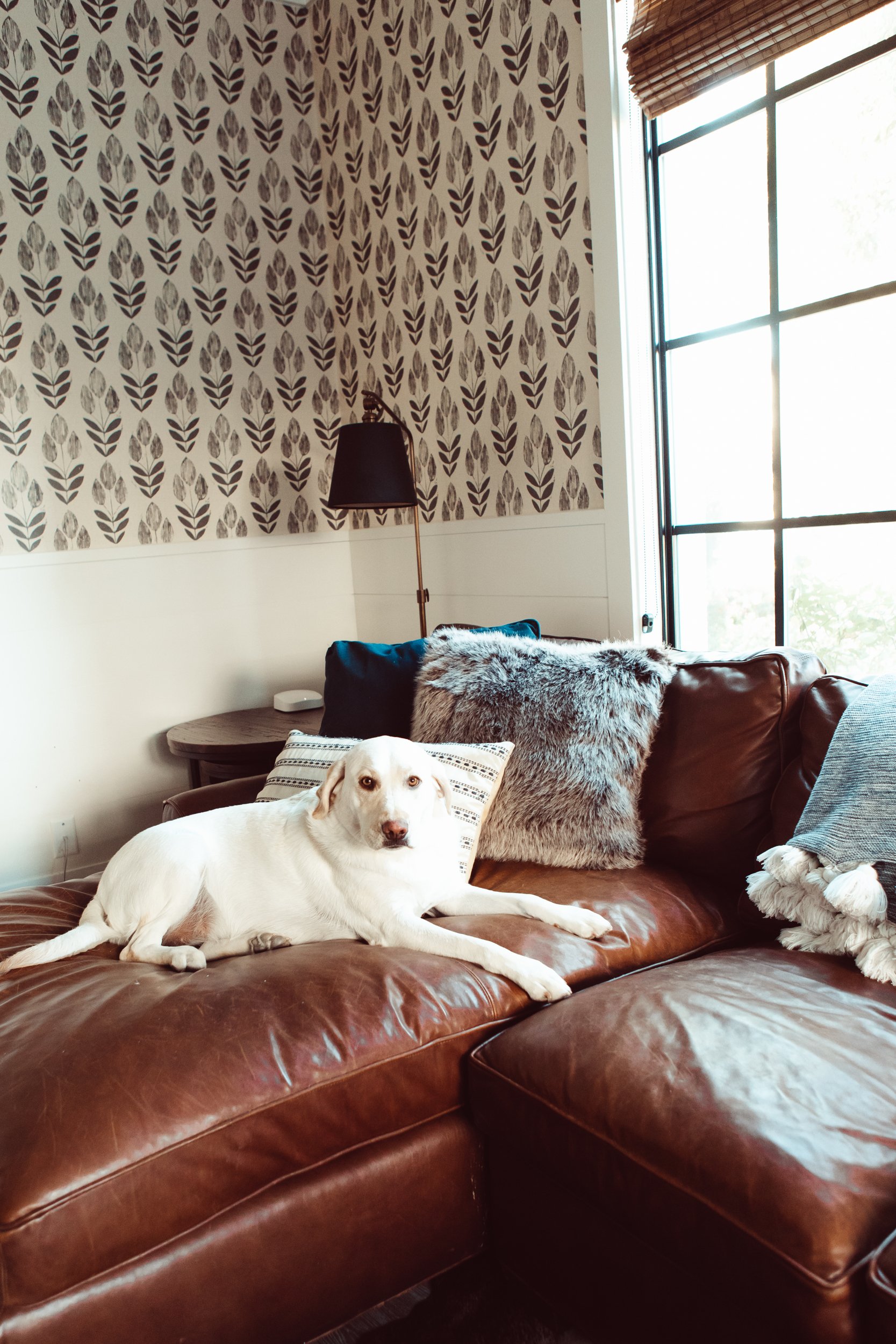 Layer Up With Throws
You can never have too many throws. Trust me. There's nothing better than bundling up in a cozy blanket on a cold night, sipping a hot drink, and watching a movie with the family. That's why I have multiple throws in every room of the house, but especially so in the den and living room.
A few of my favorites are this ultra luxurious faux fox fur (aren't the colors insanely gorgeous?!), this creamy pleated faux fur beauty, and this classic chunky knit that is our family's go-to! For easy use and a fun statement look, I created a throw rack for them to hang on—it's a simple way to elevate the space and fill up bare walls.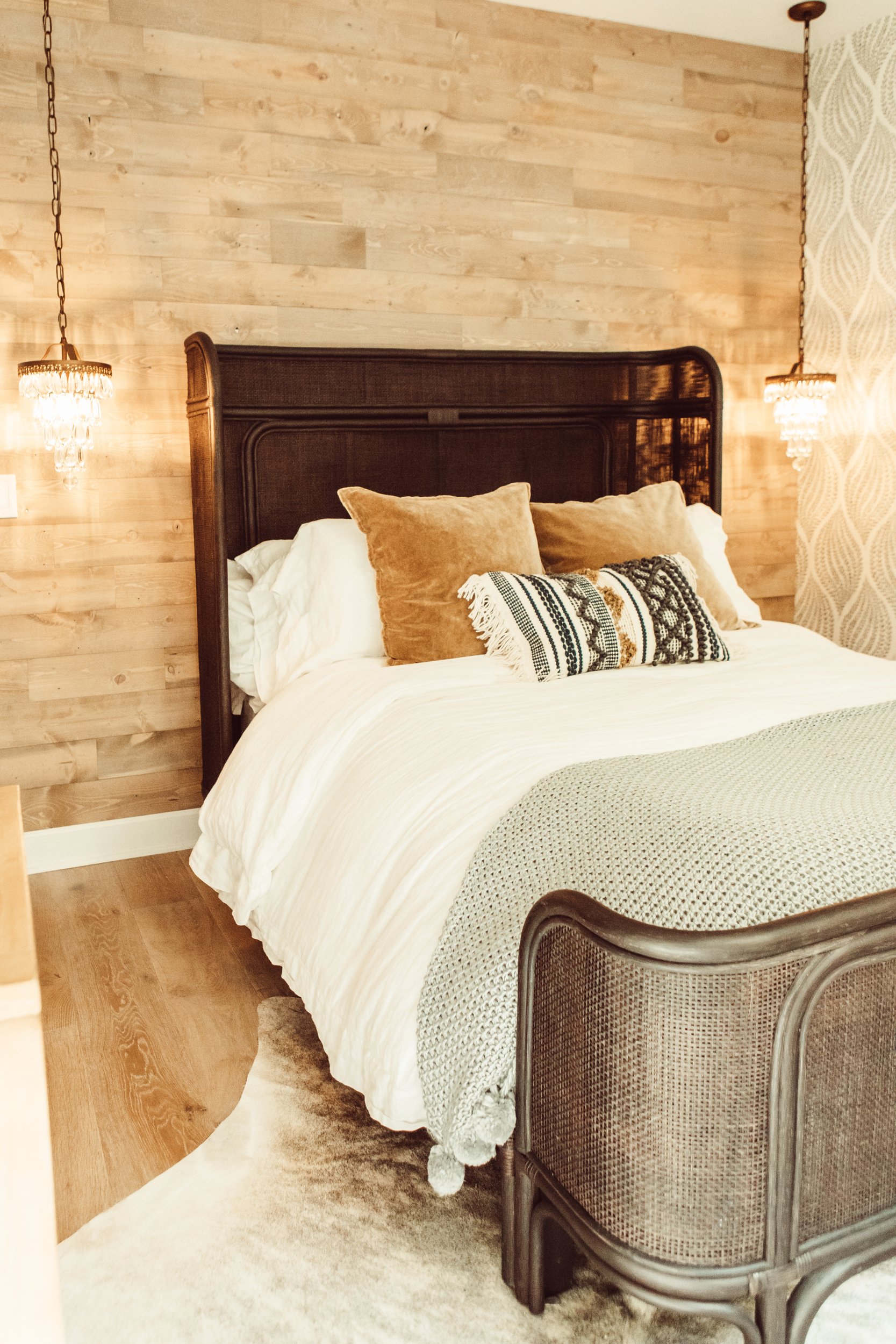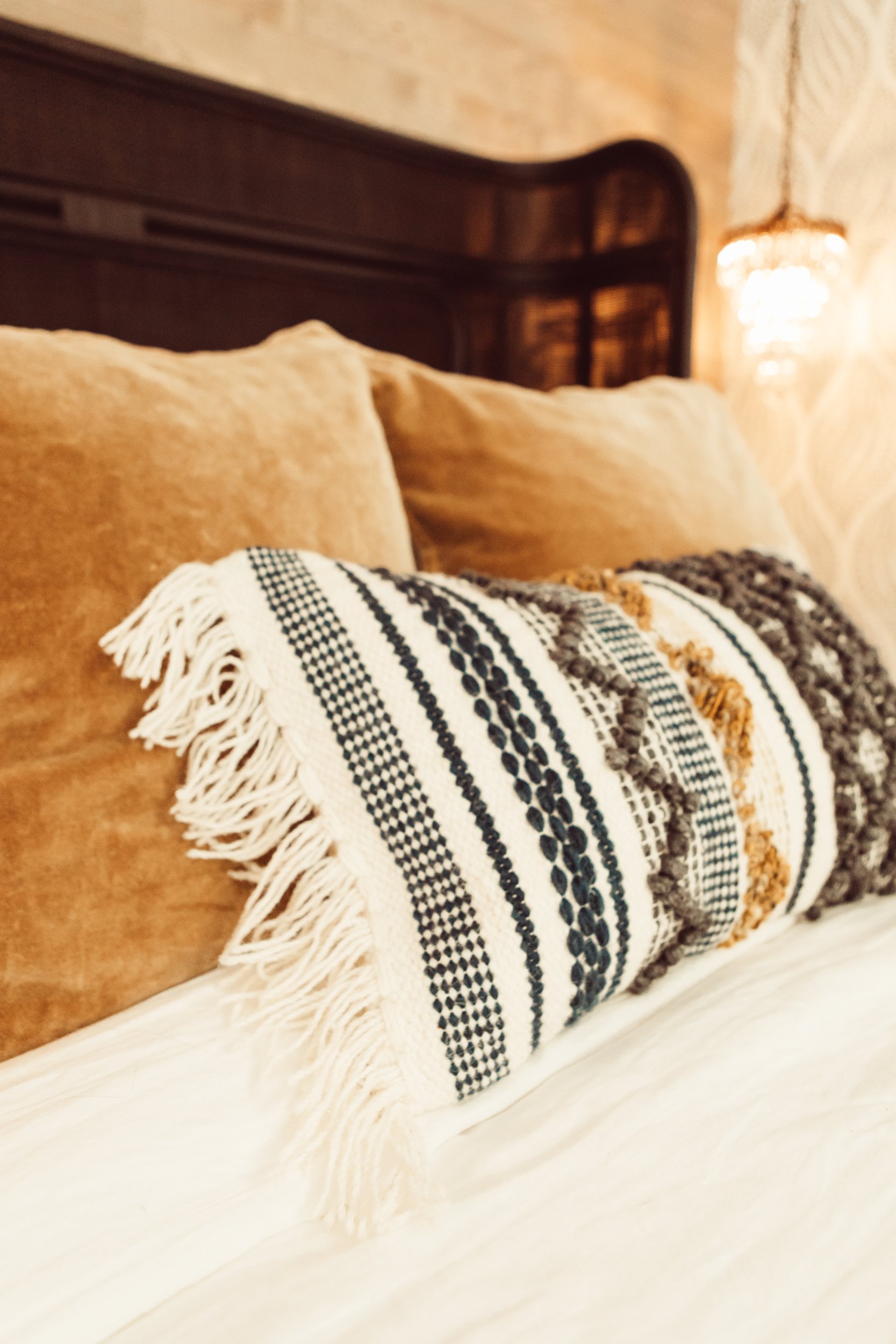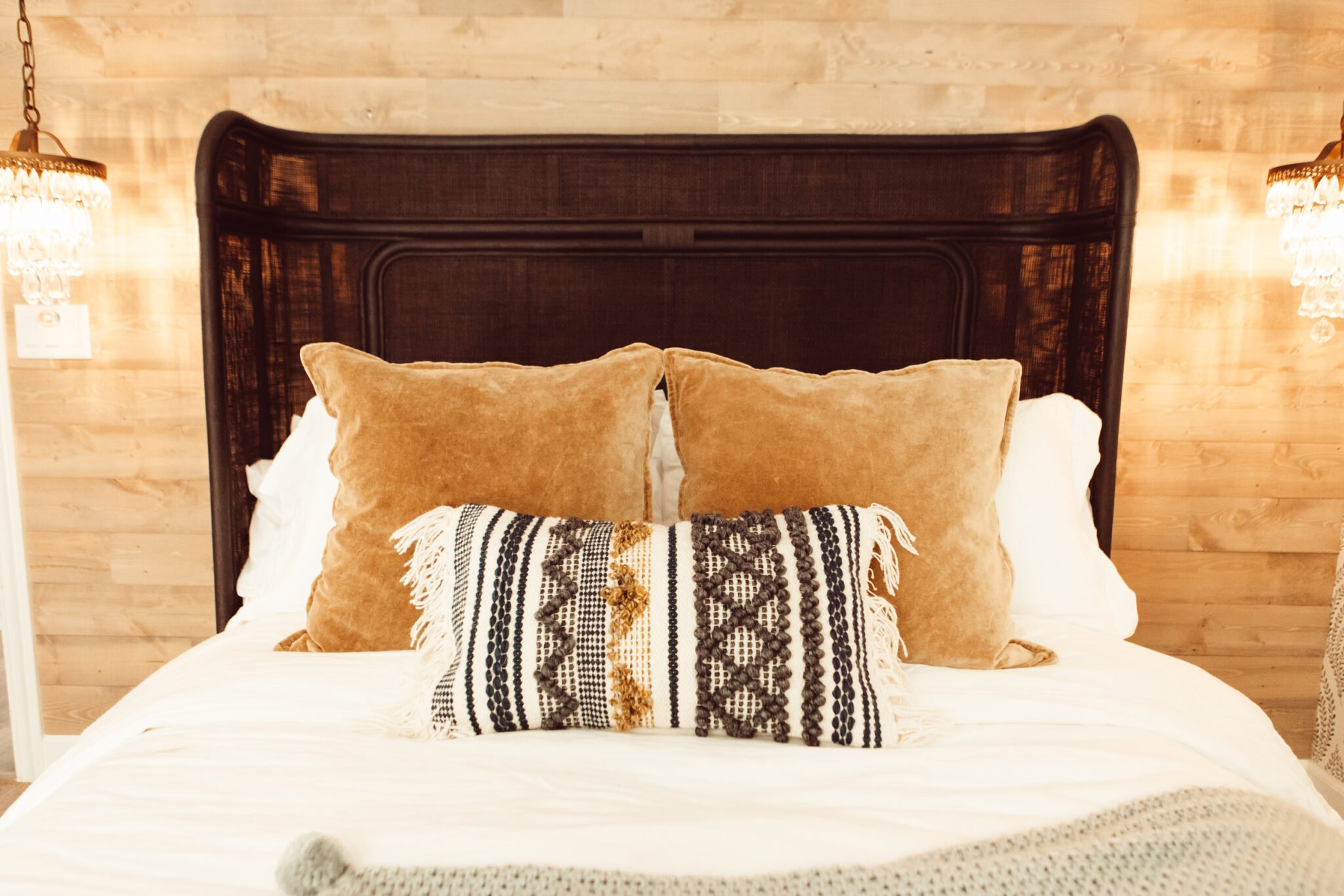 Bringing in Warmth With Throw Pillows
Throw pillows are such an amazing way to switch up your decor because they're easy to swap out with the seasons or holidays. When I decorate for winter, I want to go as warm and inviting as possible. In our guest room, I gave the space a bit of extra love with these mustard velvet hemstich pillow covers. So gorgeous and the color is so rich it just brings all this warmth into the space immediately.
Stacked in front is this malin lumbar pillow. The fringe tassels and textured front give a nice tactile touch to balance out the decor. Lastly, I brought in this cool gray/blue pom pom throw to incorporate some new colors into the mix. Really simple items that are so versatile and can be worked into any space in your home.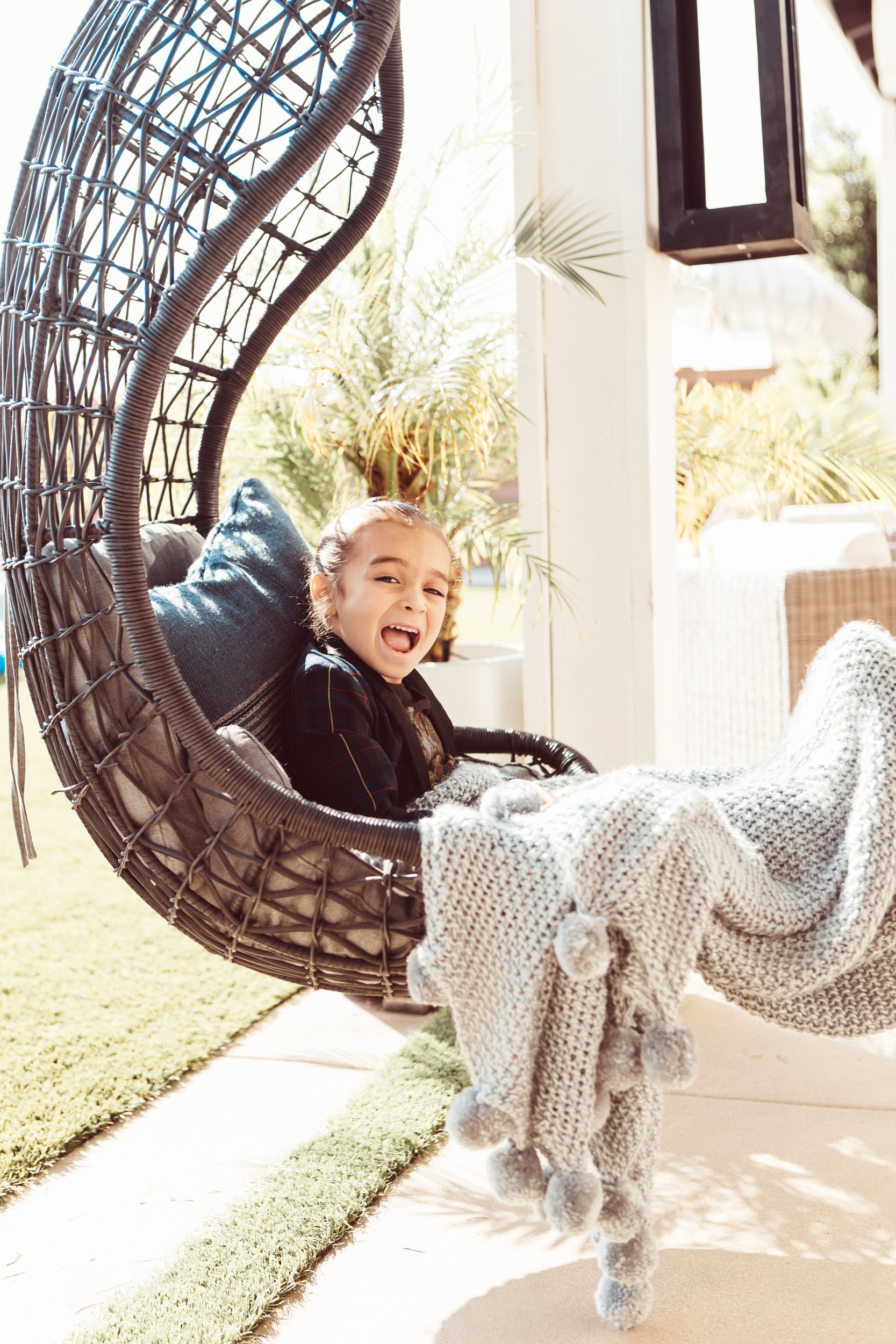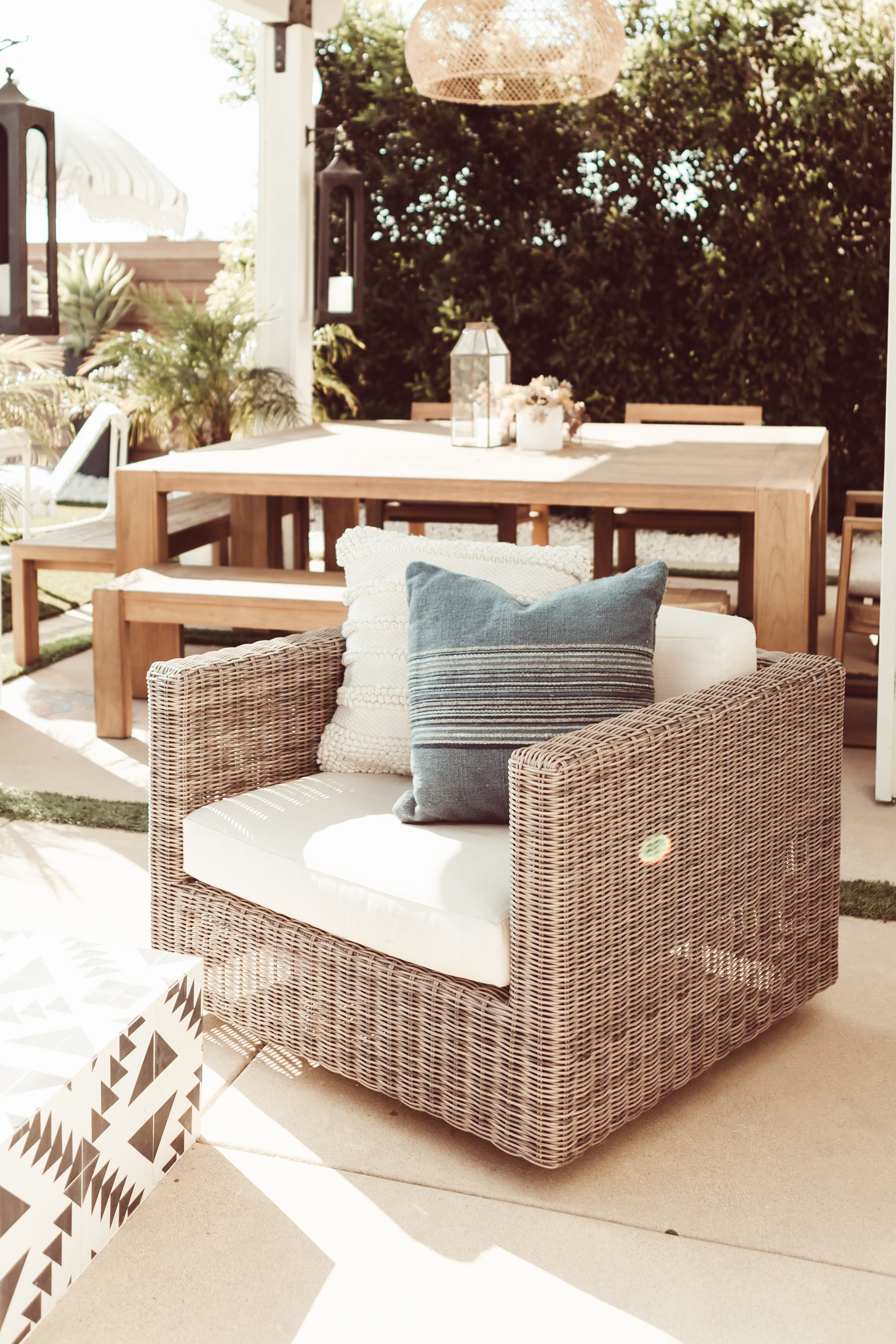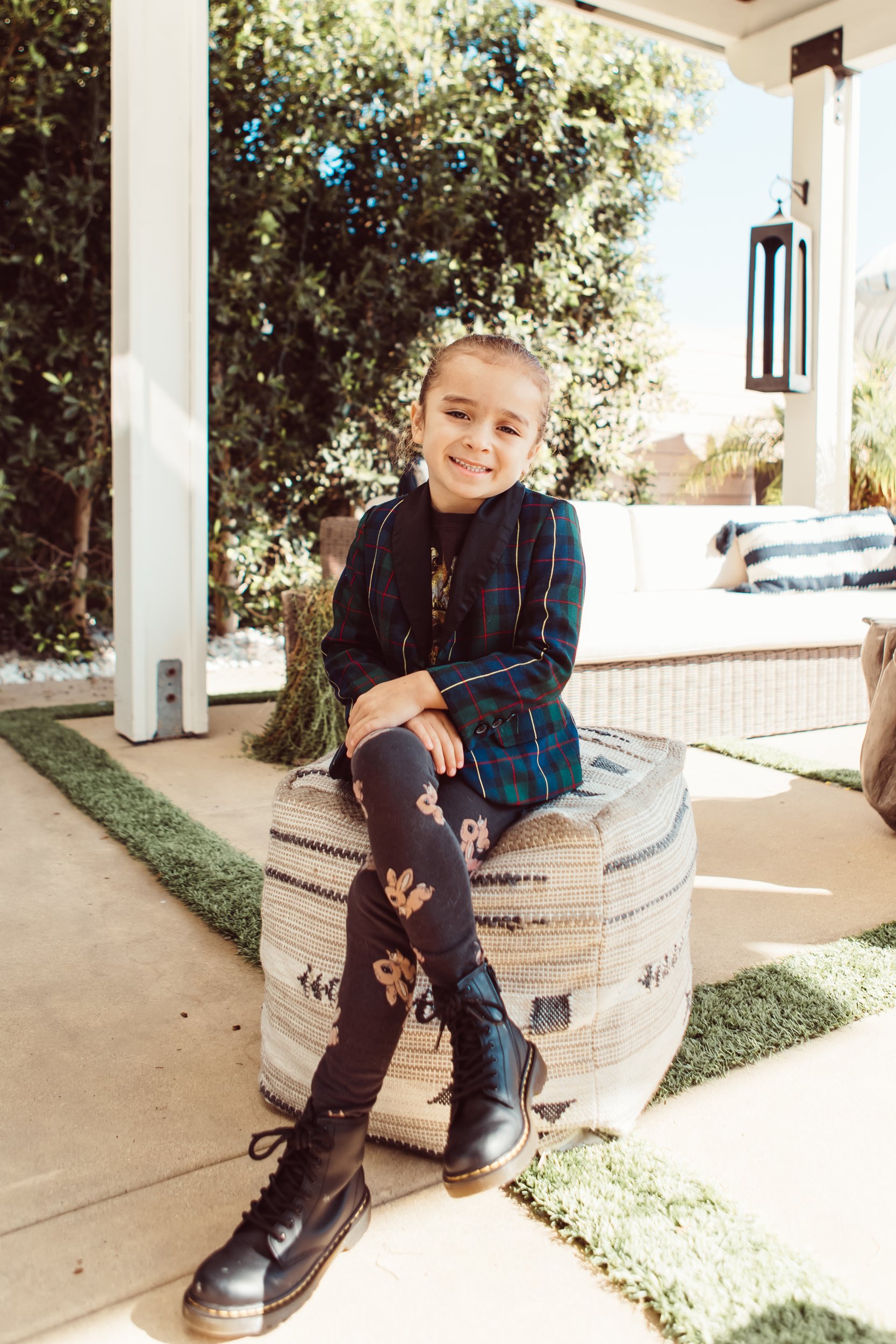 Adding Functionality With Style
Who says function has to be boring? We gave our outdoor space a cuddly touch-up with new throw pillows and floor poofs. We love gathering around the fire outside or just hanging out on the nights that it isn't so cold (we do live in southern California, after all). But to keep in theme with the rest of the home, I wanted to play around with new patterns and textures for winter.
I loved the pattern and overall vibe of the indoor/outdoor Herrick pouf. It's a welcome addition to add dimension to my neutral palette but still feels seamless. We always need extra sitting, so it can double as that when my feet aren't resting on top of it—oops! While my exact throw pillows on these chairs are sold out, this knotted-chevron pillow and Andover print are close substitutes. They're not made for outdoors, but can ya blame me? We see rain like twice a year.
How do you like to decorate to cozify your home for the winter? I'd love to know!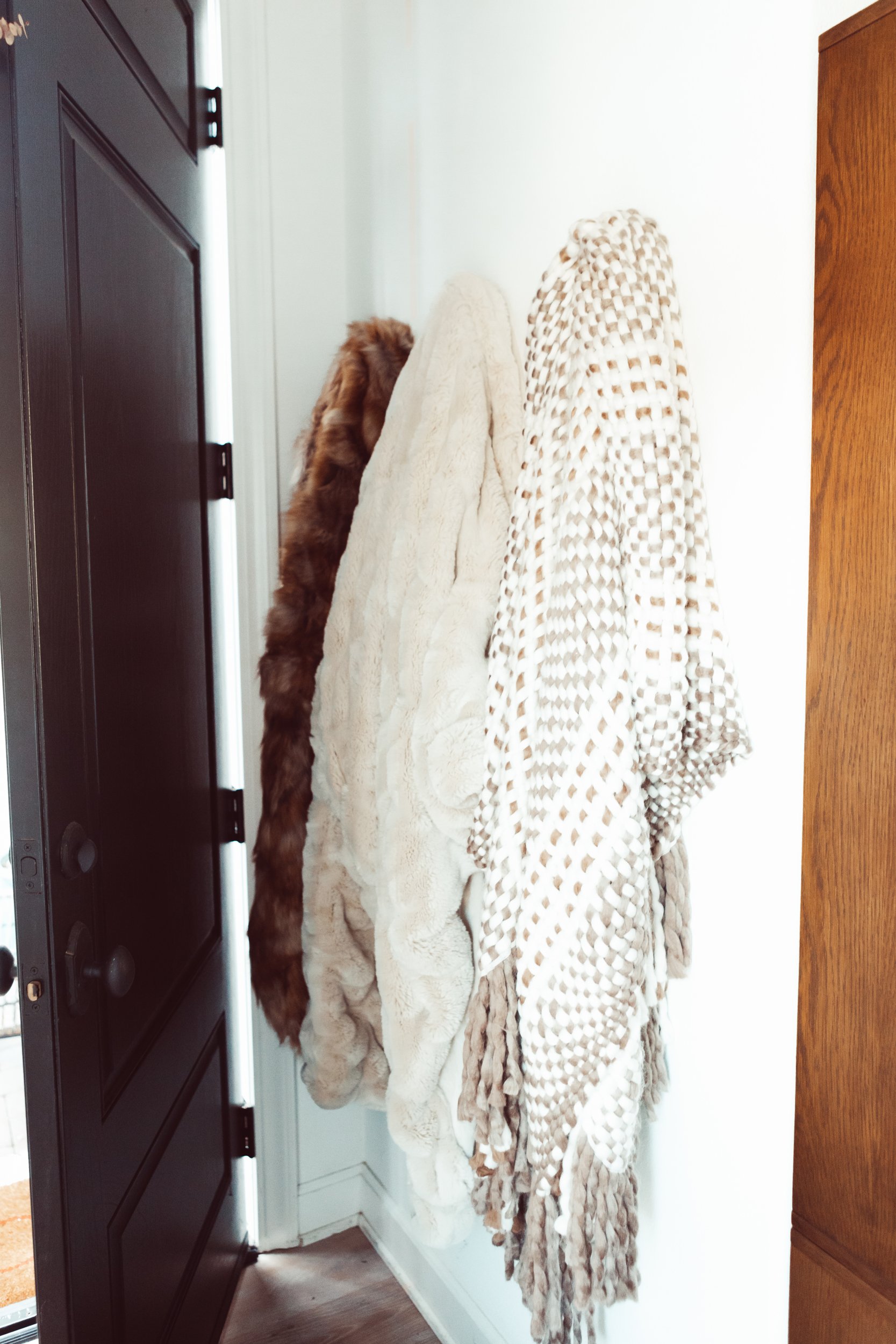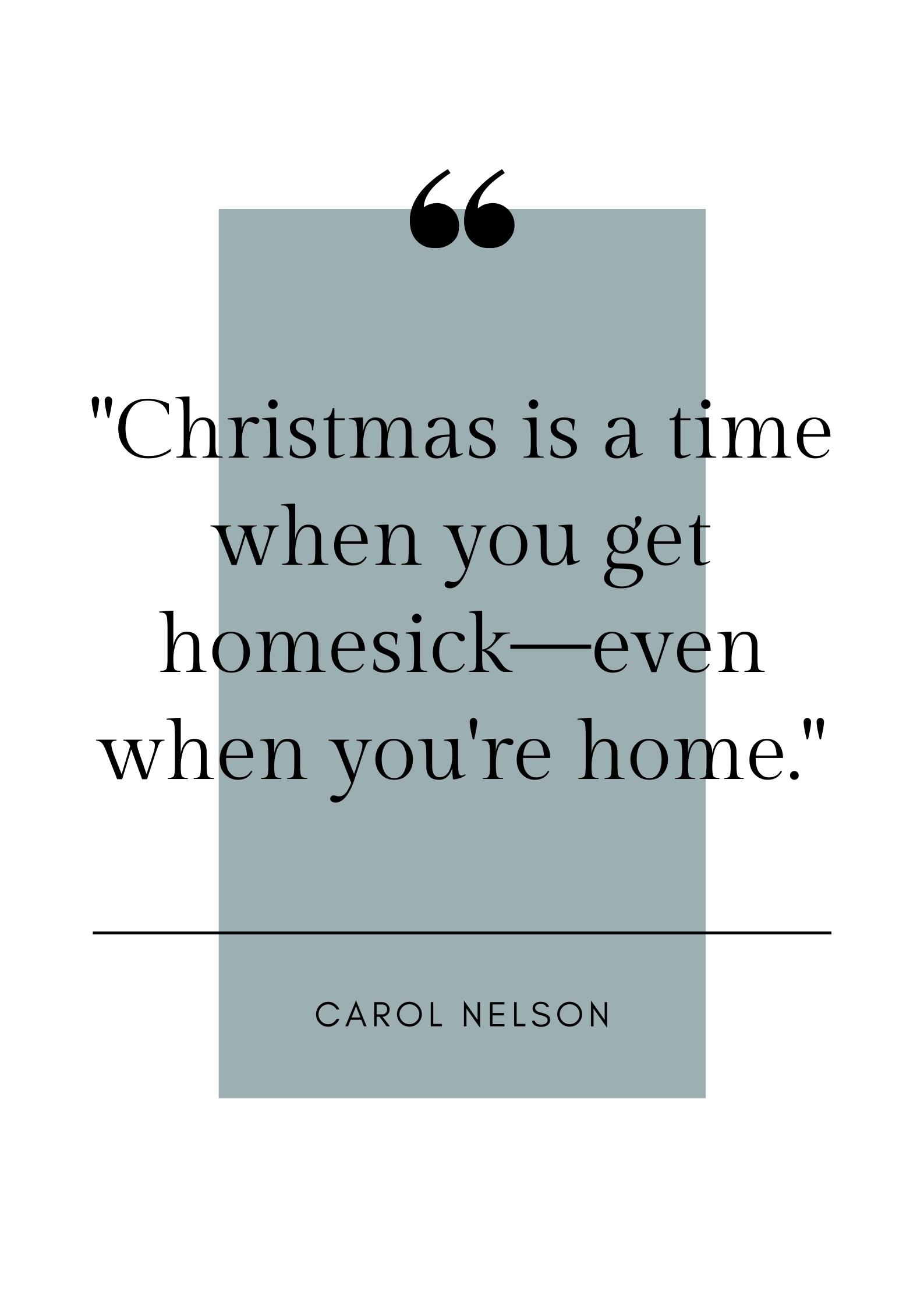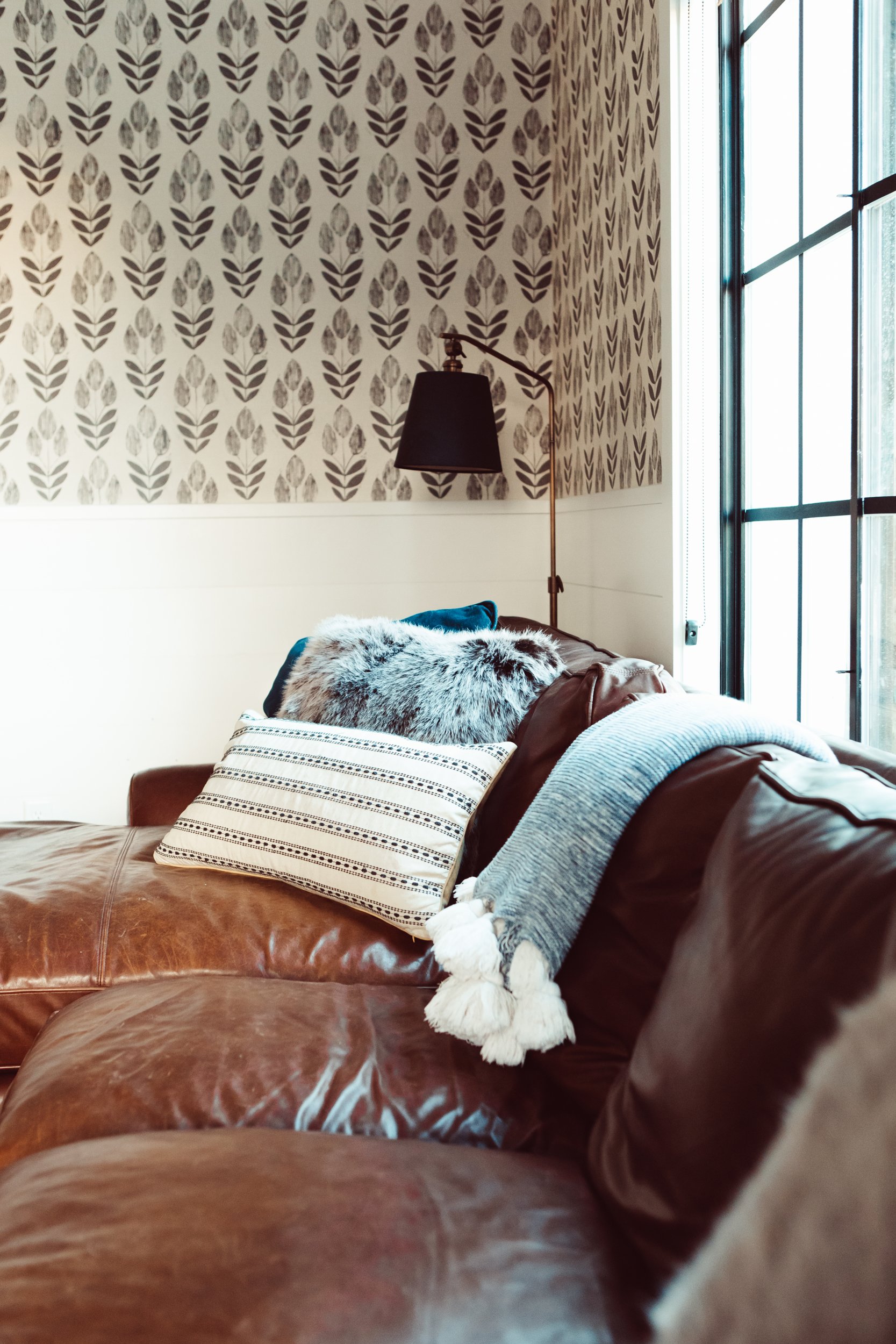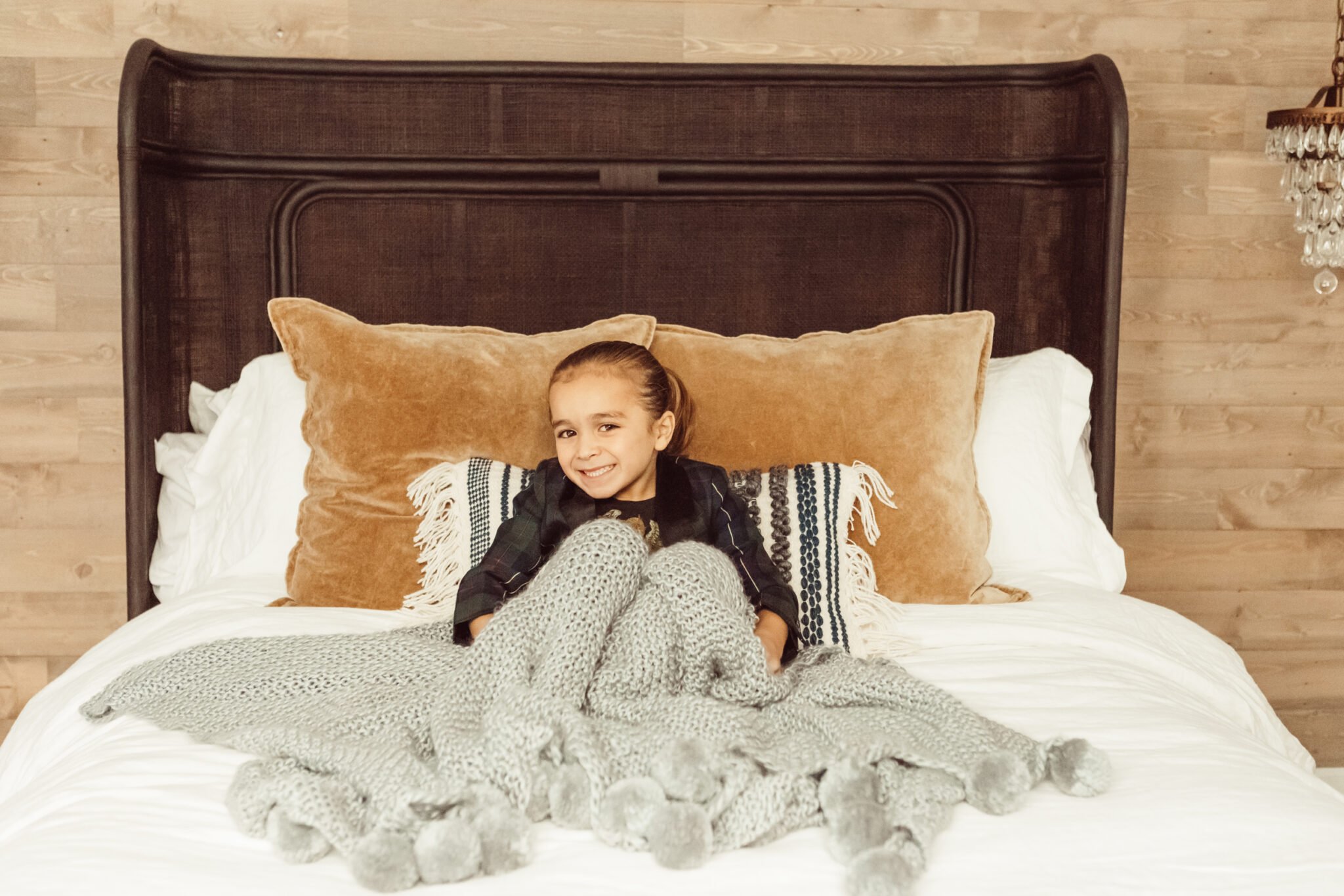 Tips for Parenting In Style...
Never boring, always awesome. Keep up to date with the latest from City Girl Gone Mom.