With the holidays coming up, I've been looking for easy stocking stuffers and practical gifts for the kids. And you honestly can't beat the gift of oral health (and the gift of saving $$$ at the dentist—although it does help to be married to one!). Plus with all the sweets that the holidays promise, I'm all for getting a head start on oral health. Thankfully, Crest and Oral-B's new Disney line covers all of those bases.
Yes, brushing your teeth just got cooler! They created a line of totally cute products that will make your kids actually excited about brushing their teeth! It's a parenting win and a win for the kids, and we're obsessed.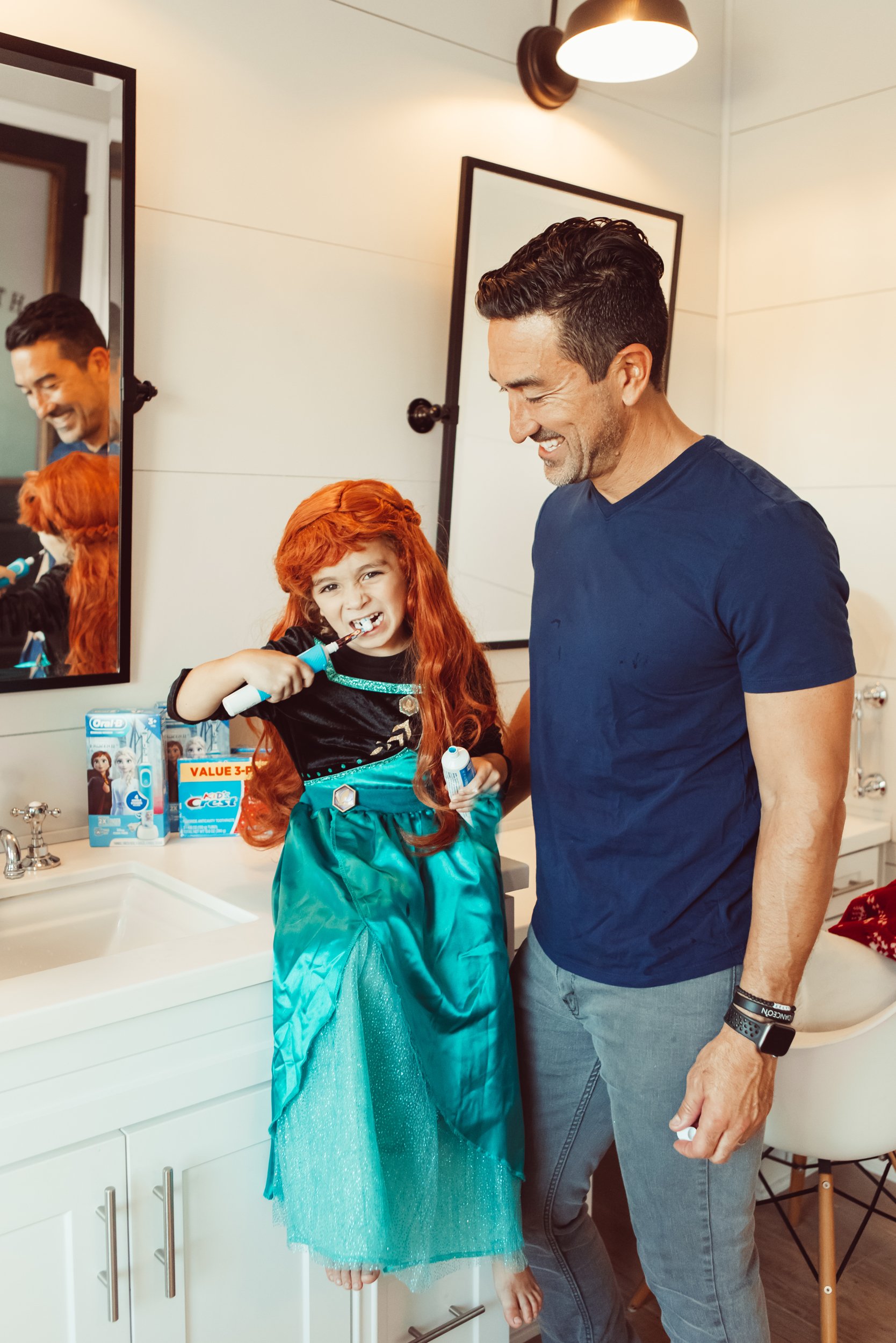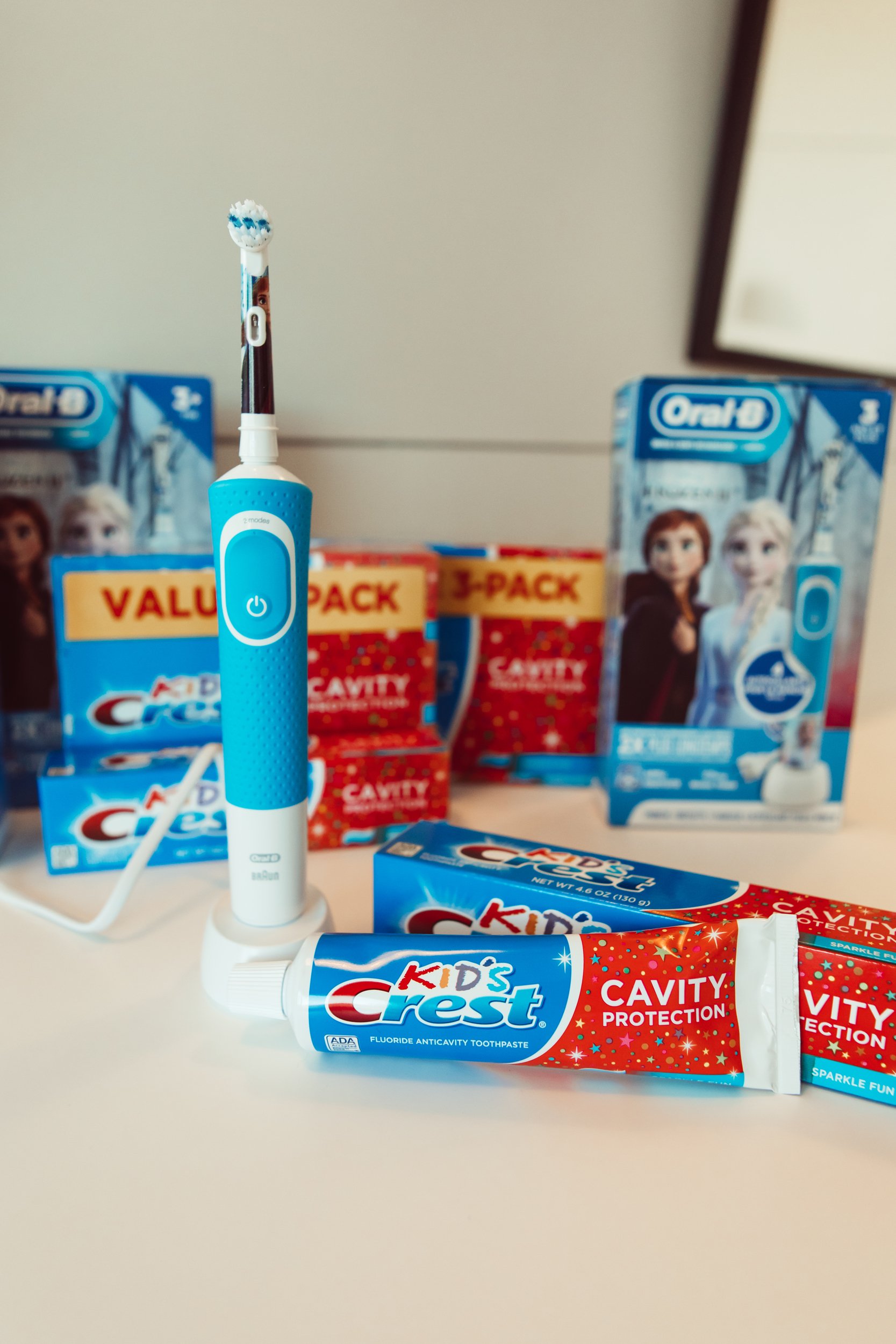 Good Brushing Habits
Is it tough to get your little ones to brush their teeth? If your kids are anything like mine, seeing their favorite Disney characters on their brushes makes all the difference. Brody was thrilled to see Elsa on his electric rechargeable toothbrush. We are a big Frozen family, and the cute packaging makes it easy to get Brody excited to brush his teeth.
The brush itself offers great plaque removal and includes a built-in 2-minute timer (compared to trying to keep track in your head). Listen, anything to save me time/effort is a win! And the fact that I know Brody is getting his full teeth cleaning session in is such a huge relief. To boot, it comes with four handle stickers to change out over time.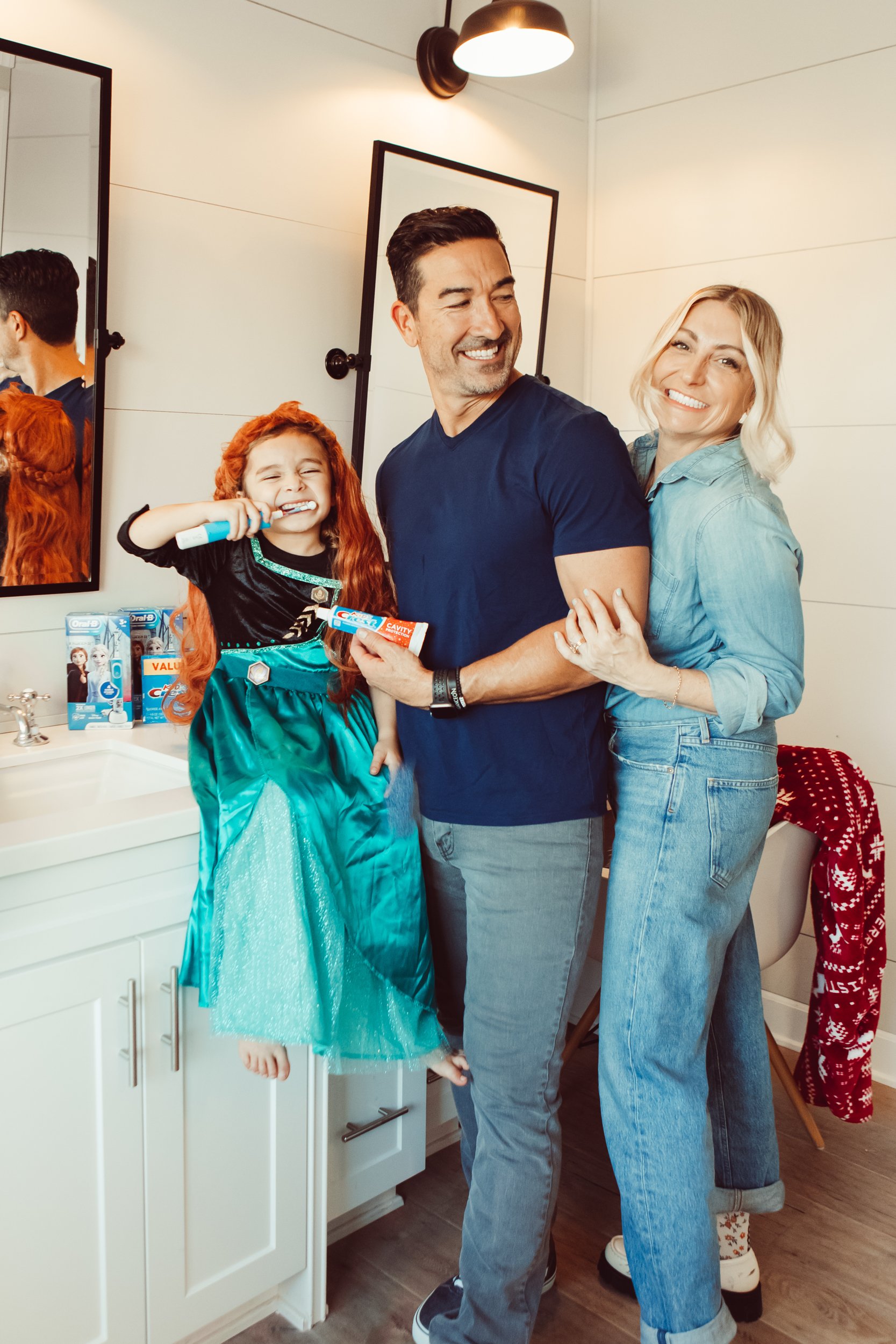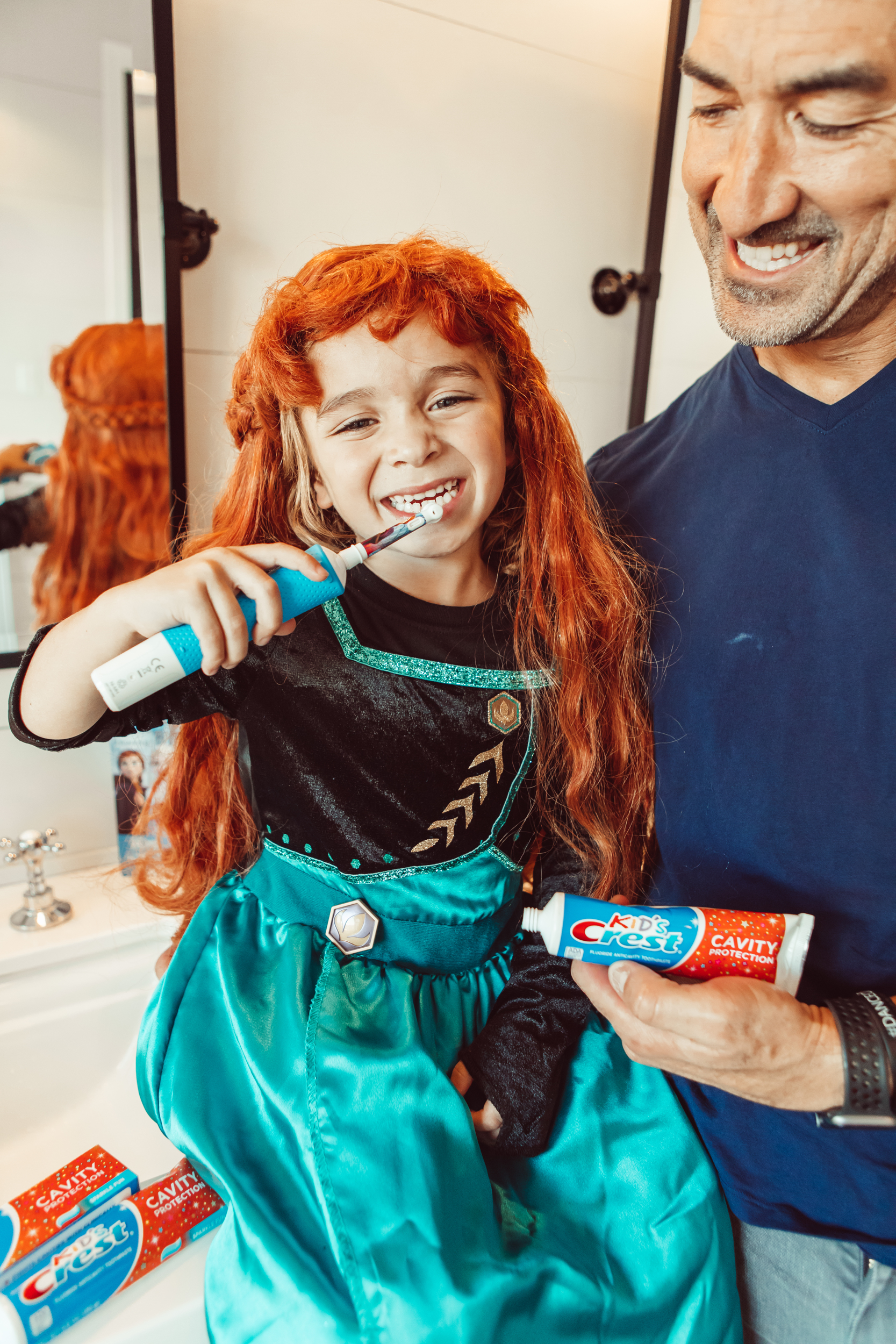 Using the Right Products
Other easy stocking stuffers are these Disney toothpaste tubes. Obviously, we're partial to the Olaf version, but there are also Ariel, Moana, and even Star Wars! There are so many versions to check out, all fluoride. Seriously, this is such a no-brainer gift this holiday season and one that makes everyone in the family happy.
It's all about building a sustainable, daily routine for a better, brighter smile. I want my kids to feel empowered and excited to take control over their oral health and you should, too! Because their smiles are so infectious, I want them to feel confident whenever they show off their grin. Not to mention, as they get older it's important for them to take responsibility for preventing cavities and preserving their stunning smiles. Priceless!

Have you listened to my podcast? Check out The Mom Confidential!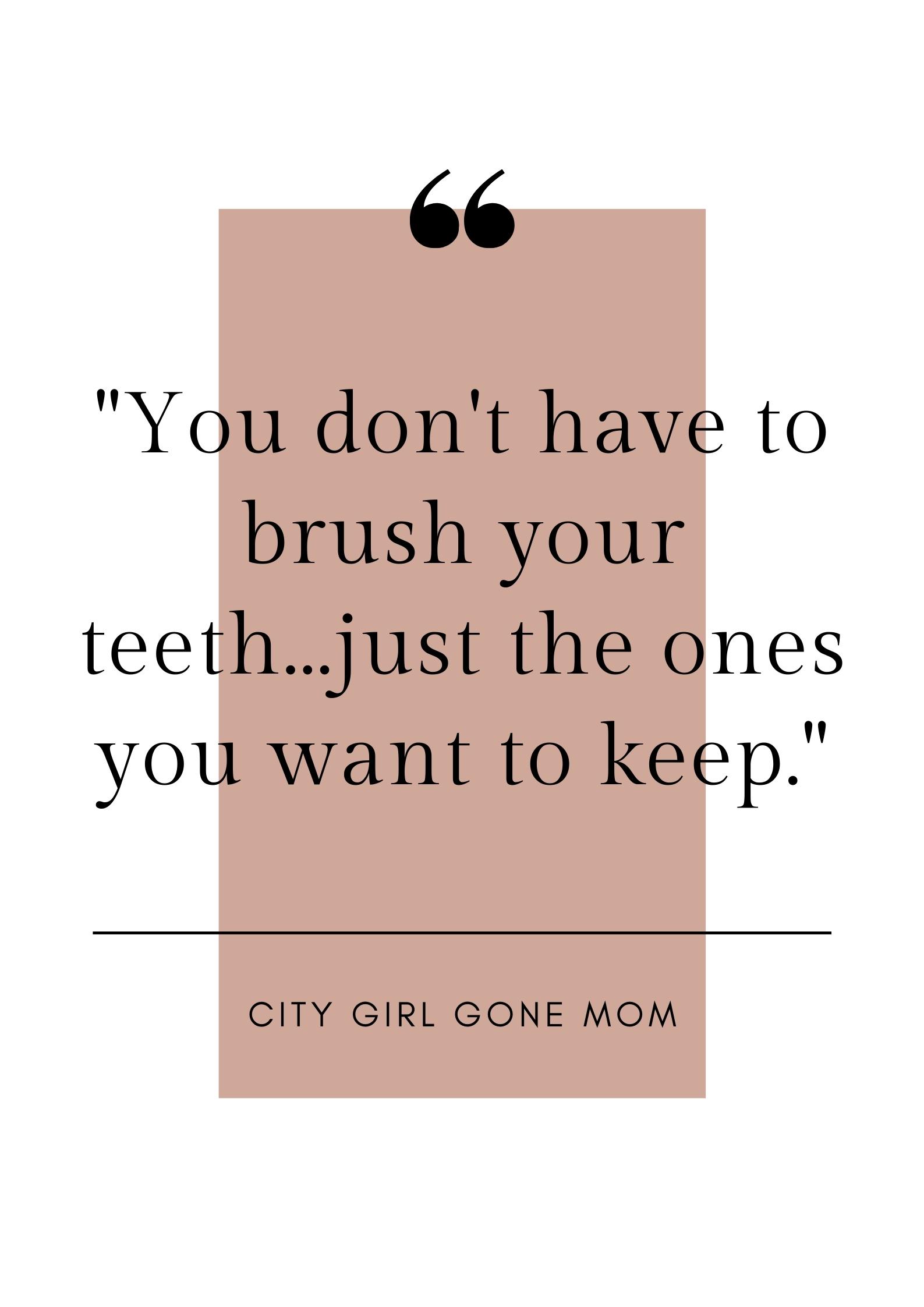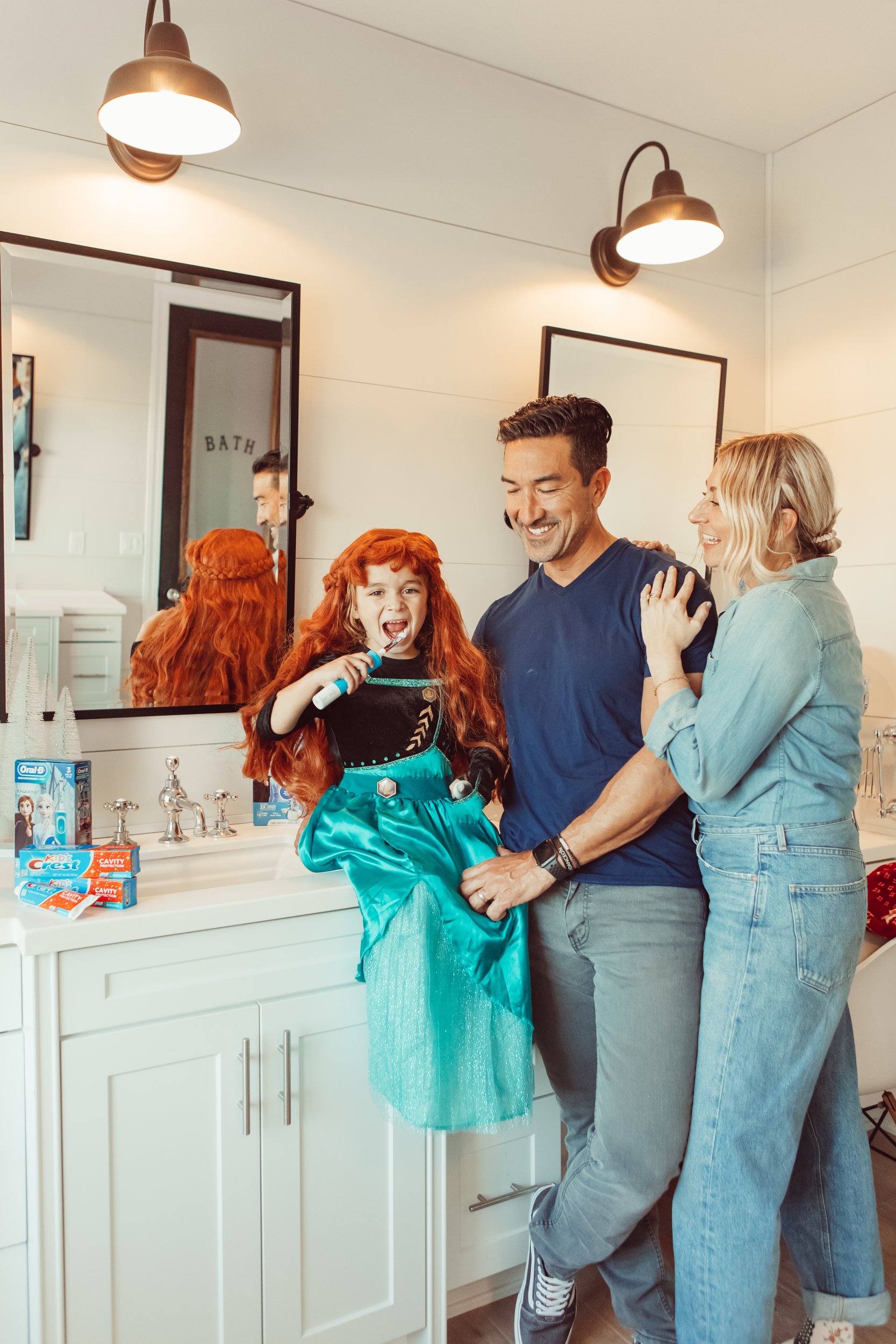 Tips for Parenting In Style...
Never boring, always awesome. Keep up to date with the latest from City Girl Gone Mom.