This Post Is Sponsored By Amazon! Thank You For Sponsoring CityGirlGoneMom! As Always, All Opinions Are My Own!
If your home is always filled with the kids singing "Let It Go" and running around finishing each other's sentences with the word "sandwiches!" then I feel you. My Boss Baby Brody lives and breathes "Frozen," and when Amazon had sent him a box full of "Frozen 2" toys for him to scope out before the second movie he was ecstatic! I was ecstatic! Even the dogs were ecstatic! Such a kind gift!
I immediately canceled my plans for the day and spent some quality time with my littlest, letting him live out his Elsa princess dreams while we played with all the new toys from "Frozen 2." If your kids are just as obsessed with Elsa and Anna as mine, then check out all the fun and awesome toys you can find this holiday season!
---
Six hundred people worked for two and a half years to animate the characters in Disney's original "Frozen."
---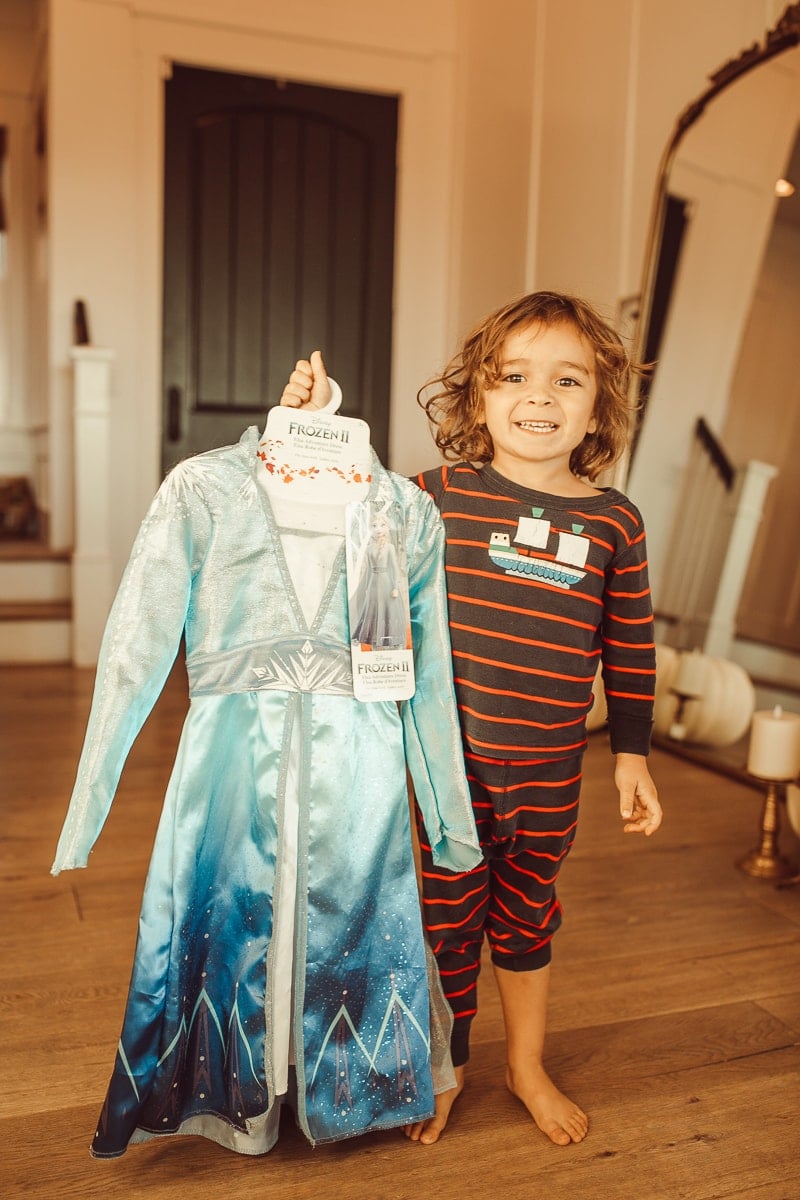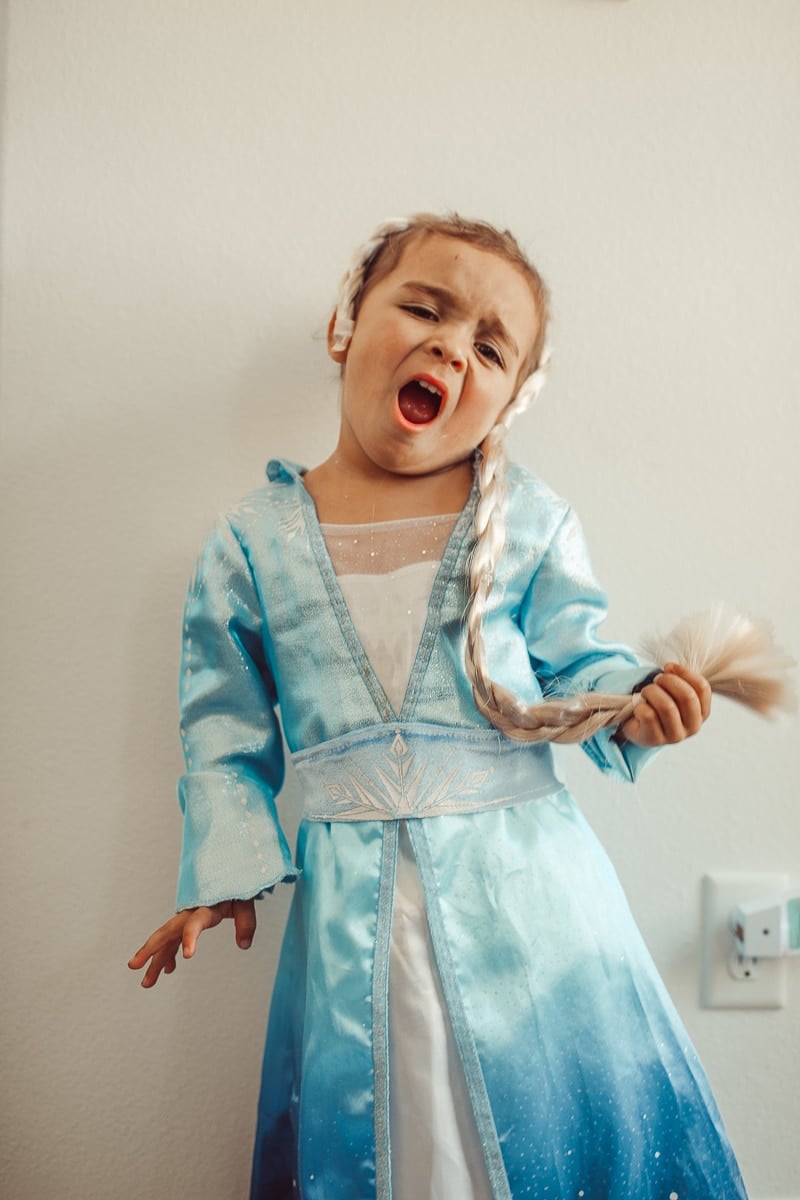 Get Dressed For the Occasion
We had to start our impromptu playday off right! The first thing we did? Dress like Disney princesses of course! There are a multitude of dress-up dolls in the new "Frozen 2" toy collection, but for kids that want to feel like a real princess from Arendelle, there are full costumes to play dress up! There's Anna's traveling adventure dress and cape, Elsa's Sea Dress (complete with magic light-up sleeves!) and Elsa's Adventure Dress. (Boss Baby Brody is an Elsa fan all the way!) Plus they have matching shoes for each princess to finish the whole outfit!

---
It technically took the movie 70 years to get made. Its origin story is "The Snow Queen" by Hans Christian Andersen. Walt Disney had dreamed of adapting it as early as 1937.
---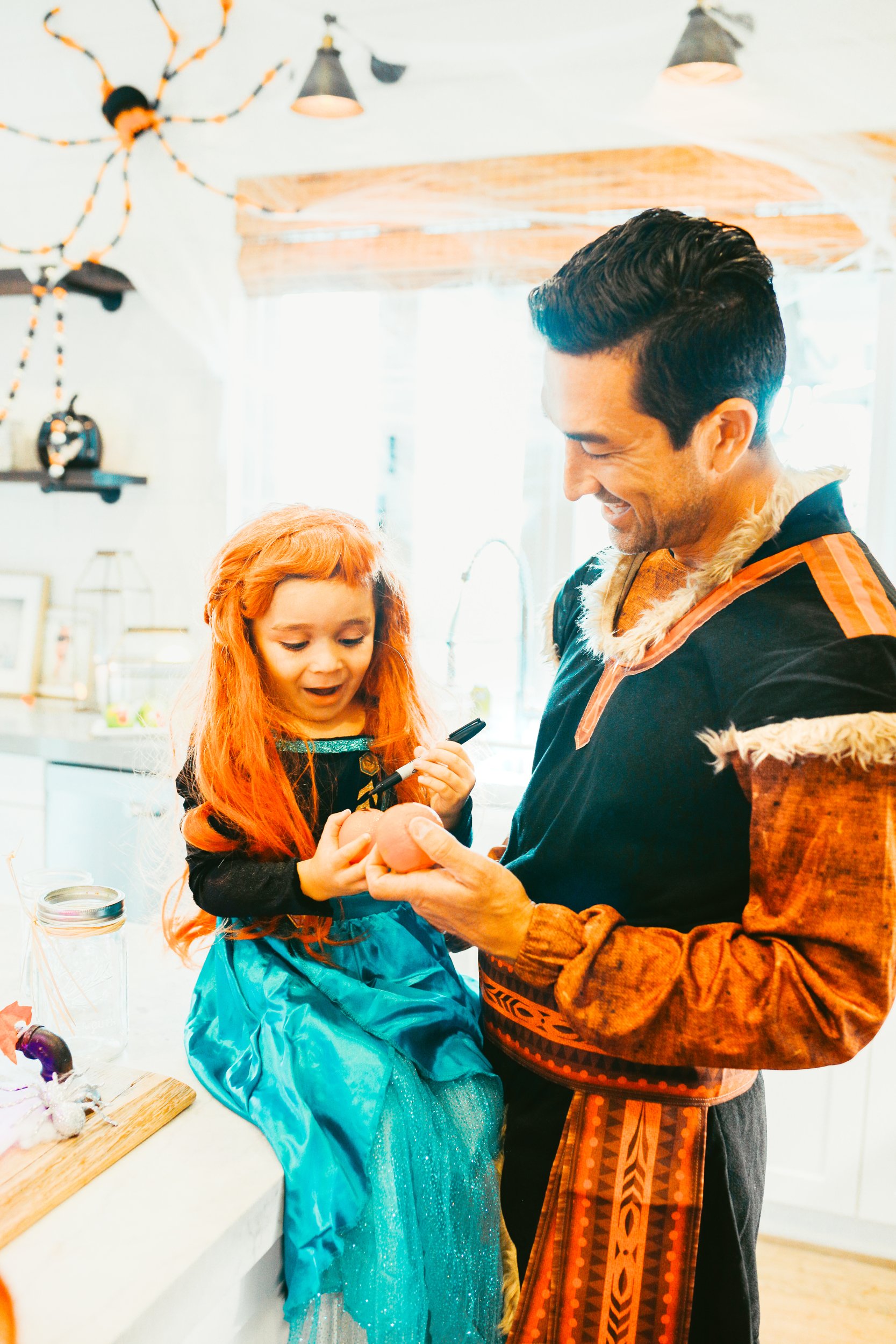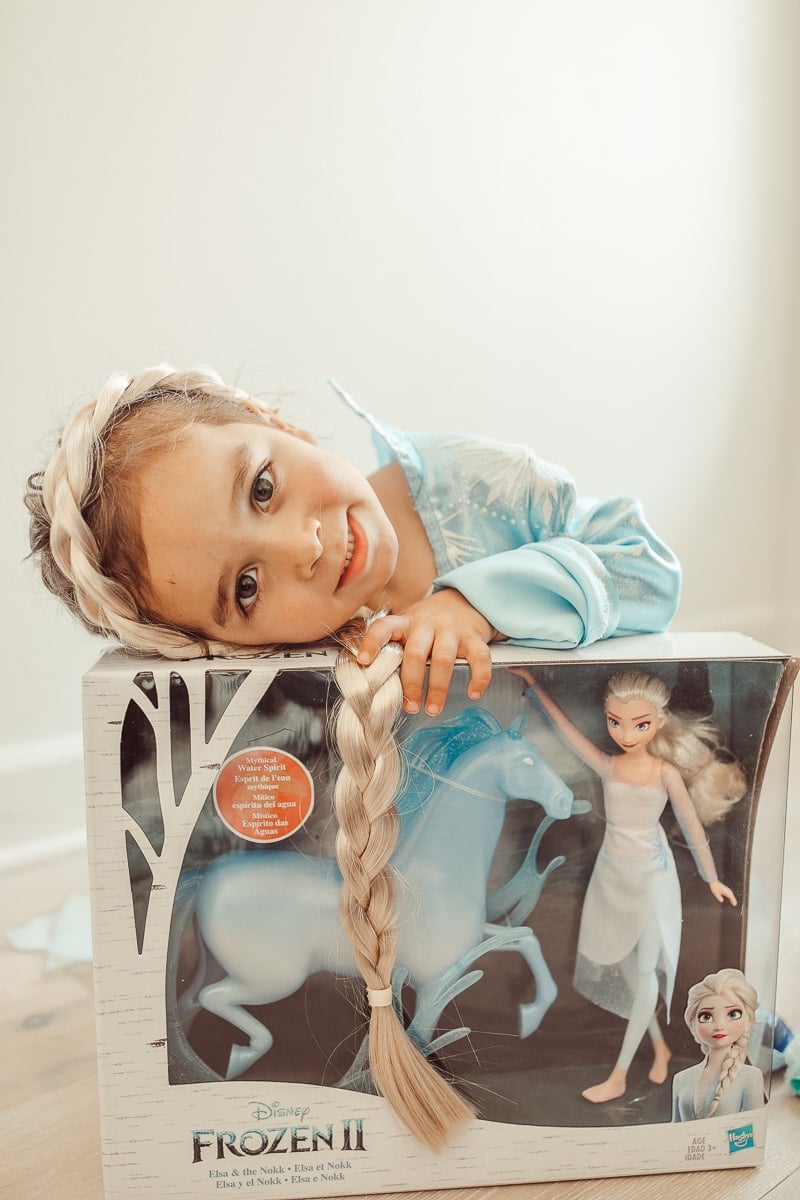 Make Your Own Kingdom
Boss Baby Brody loves Elsa, so he immediately put on Elsa's Adventure Dress! With a toss of his long, blonde Elsa braid, he proceeded to pull out every single toy and pose with each one, only taking a second or two to admire it before he launched into full playtime mode. Our living room was the kingdom of Arendelle, the stairs became Elsa's frozen ice castle and he ran between the two singing like a Disney star on his new "Frozen 2" Karaoke Sing-Along Microphone.
---
Anna and Elsa weren't sisters in an initial version of "Frozen." Anna was originally a peasant who journeyed to ask Ice Queen Elsa to freeze her broken heart.
---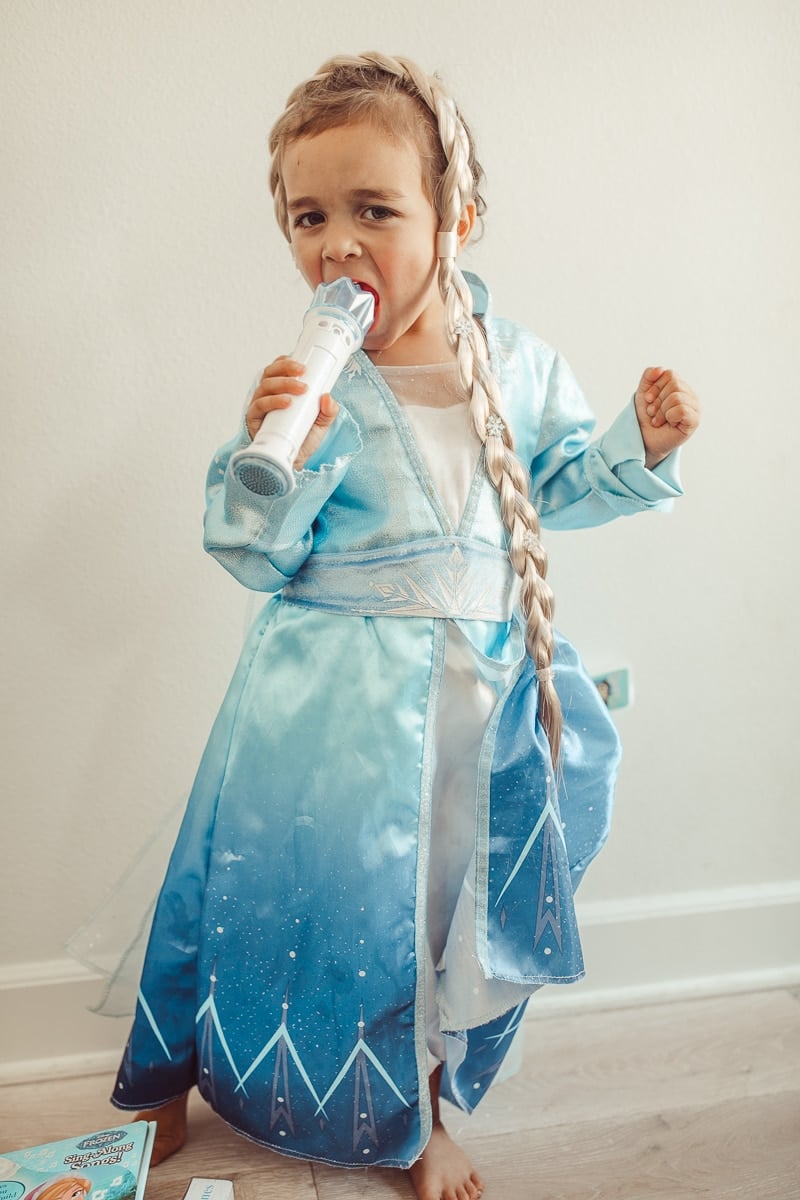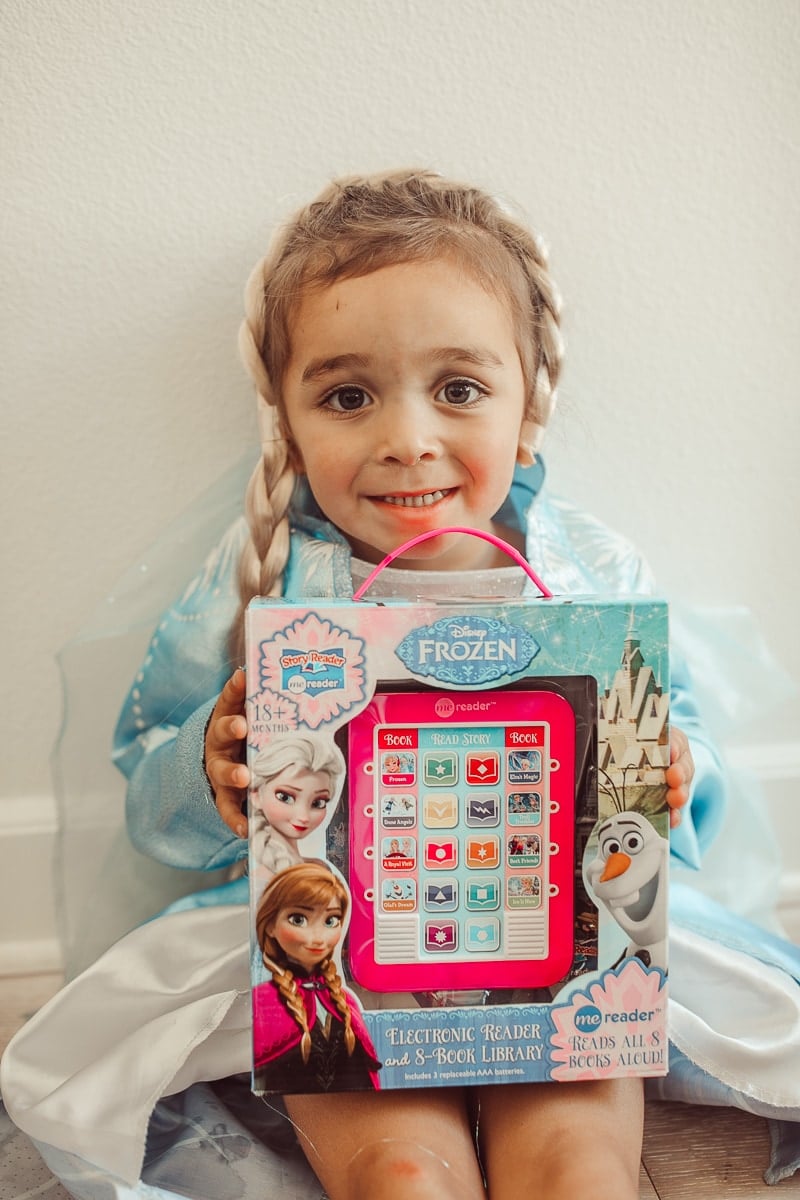 Always Learning Something New
I always encourage my children to be themselves, and when Boss Baby Brody put on his Elsa dress and started his singing and dancing performance, I knew my baby was the happiest he could be! Plus his "Frozen" obsession can help him learn to read! And you know I love anything that teaches my littles while they're having fun. His new Disney Frozen Me Reader: Electronic Reader and 8-Book Library reads stories aloud to him while he follows along, so it will help him with new words and pronunciation as he learns. Fun and educational? Yes, please!

---
Idina Menzel (who played Elsa) had to sing in front of a roomful of animators so they could observe her movements. Her stomach made certain moves as she belted out notes, so Elsa's does it too.
---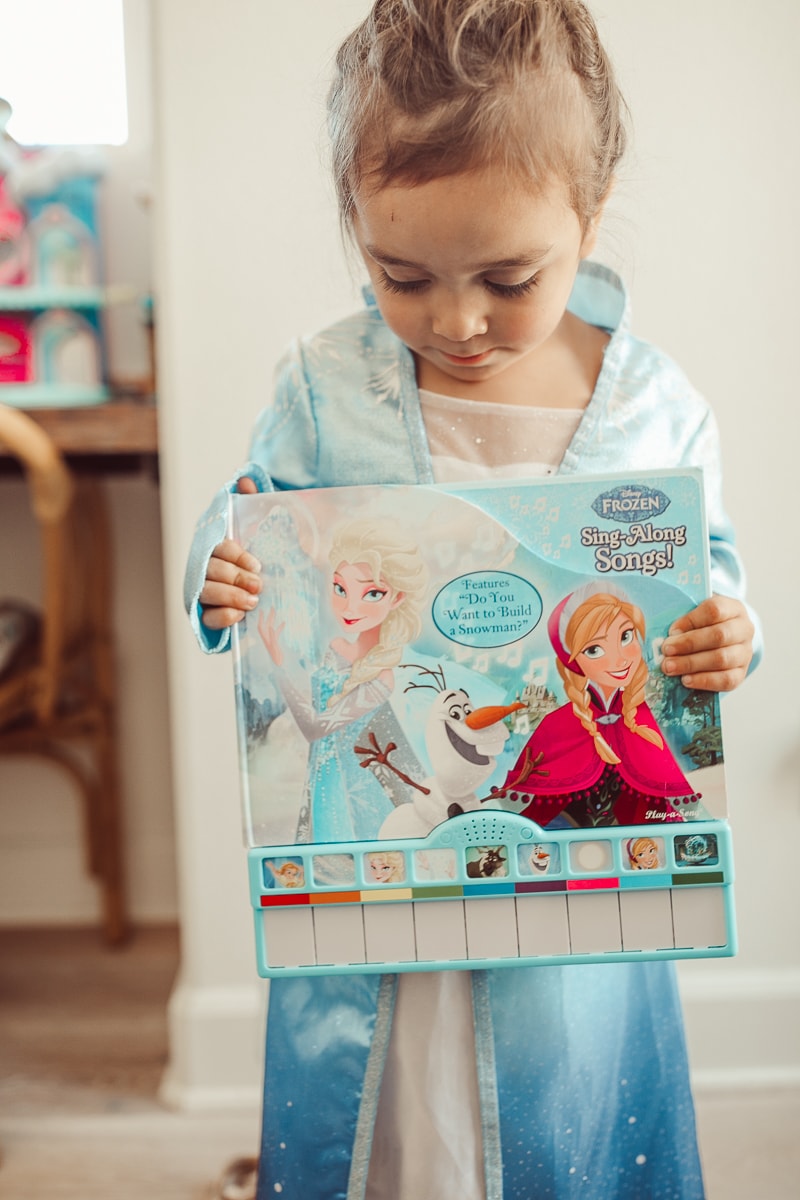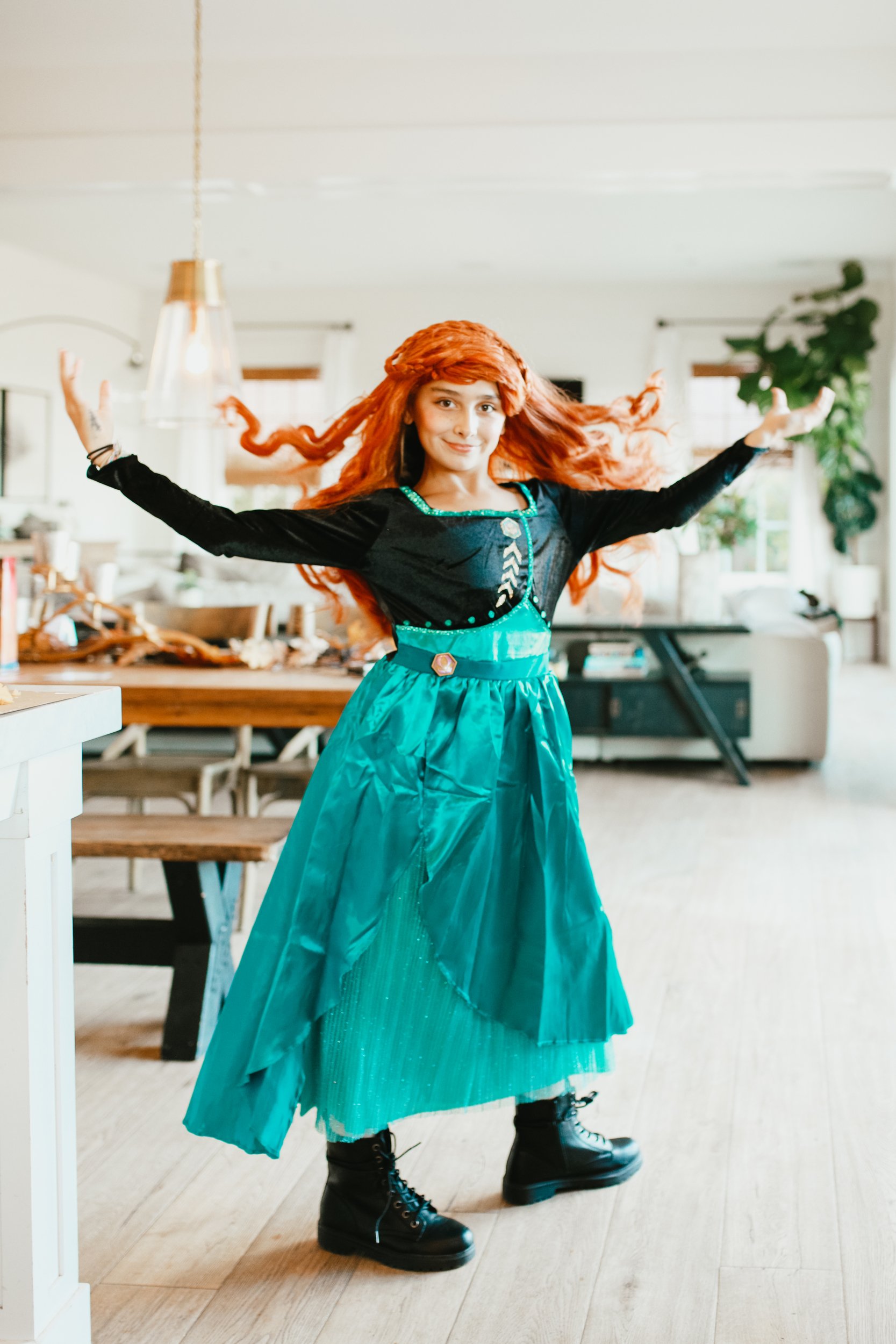 Don't Forget to Sing-Along
Of course, after a few minutes, the reader took a backseat to the Disney "Frozen" Sing-Along Songs Board Book with Built-In Keyboard Piano. My little performer couldn't keep his hands off this sing-along book! Part musical instrument, part storybook, part soundtrack—after a few minutes we definitely wanted to build a snowman—unfortunately, we live in San Diego and there's no snow to be had. But that didn't stop Boss Baby Brody from grabbing his new Elsa doll, her water horse Nokk, and his Kristoff figurine and pretending we were on a snowy adventure!
---
Fifty people worked on the technology for the scene where Elsa builds her ice palace. One frame of the scene took 30 hours to render.
---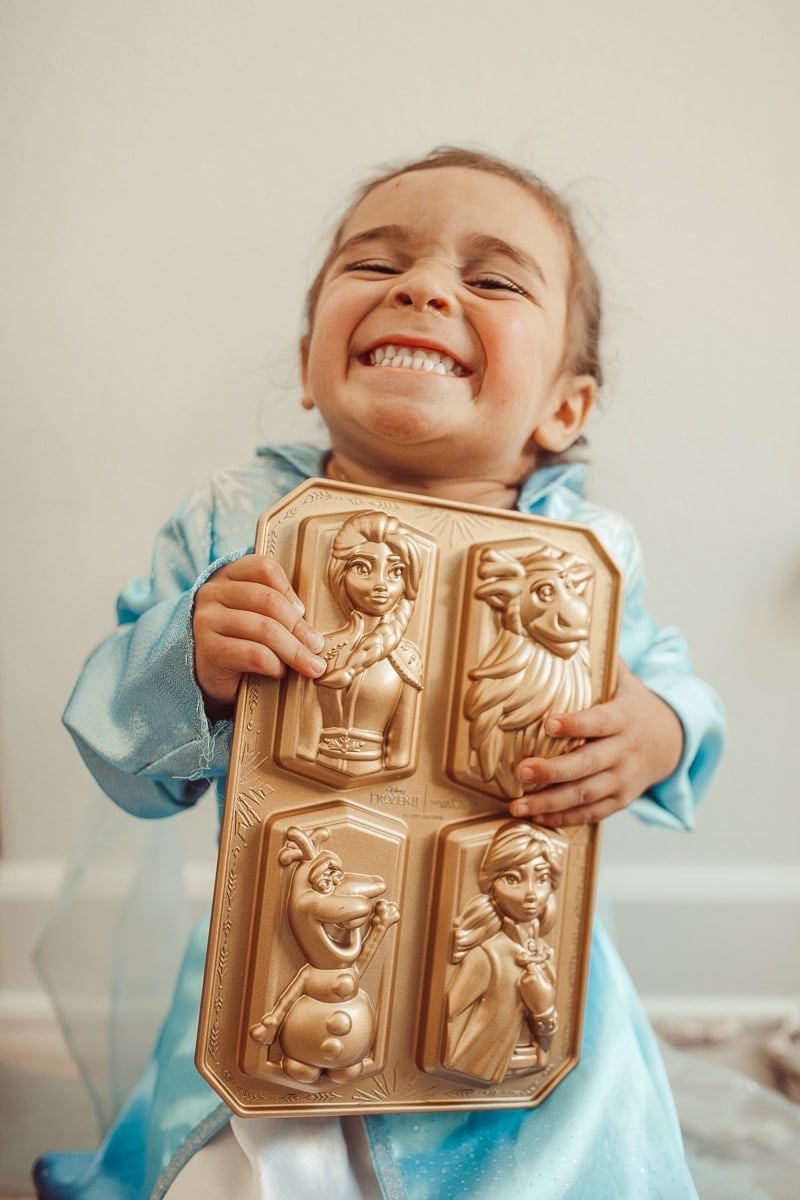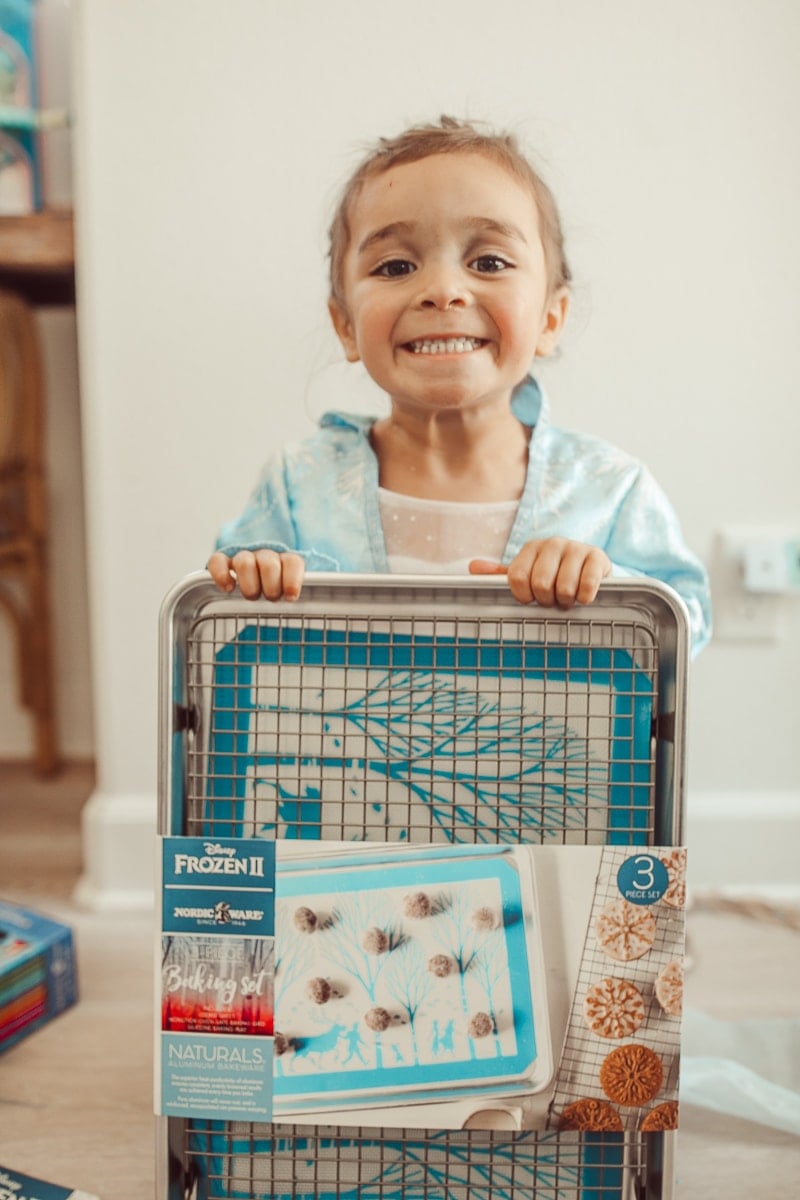 Mom Loves Disney Too
Of course, I was able to get in on the "Frozen 2" fun too! There are cakelet pans and cookie baking sets in the new collection so I can turn family dessert into a Disney moment. And in addition to all those awesome toys like the Arendelle Castle Playset or LEGO's Disney Princess Elsa's Jewelry Box Creation, there's tons of "Frozen" fun for the whole family. Women's tops and fine jewelry, boy's pajamas and electric scooters and powered Nokk tricycles!
---
The official crest of Arendelle is called a crocus. It's a symbol of rebirth and spring.
---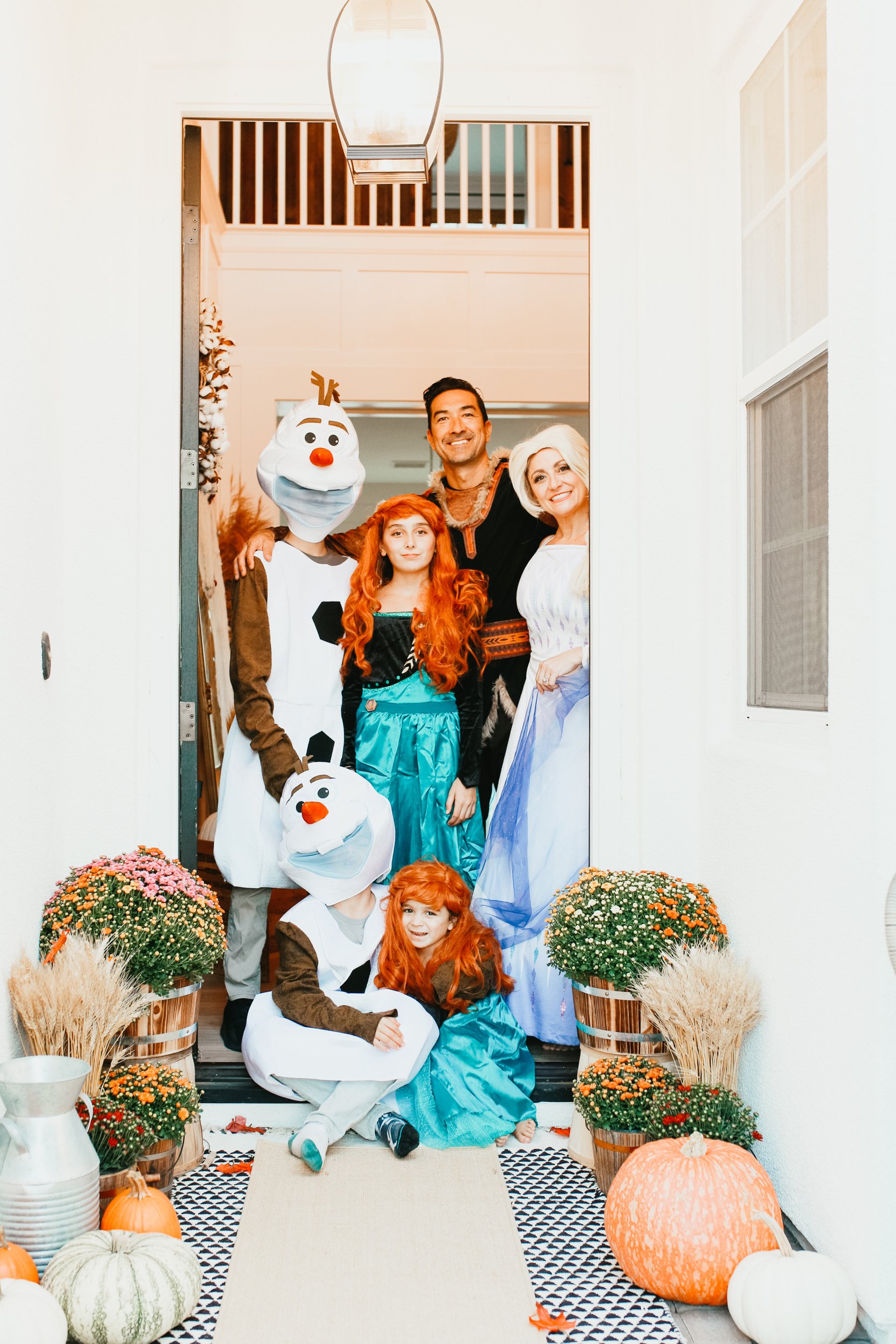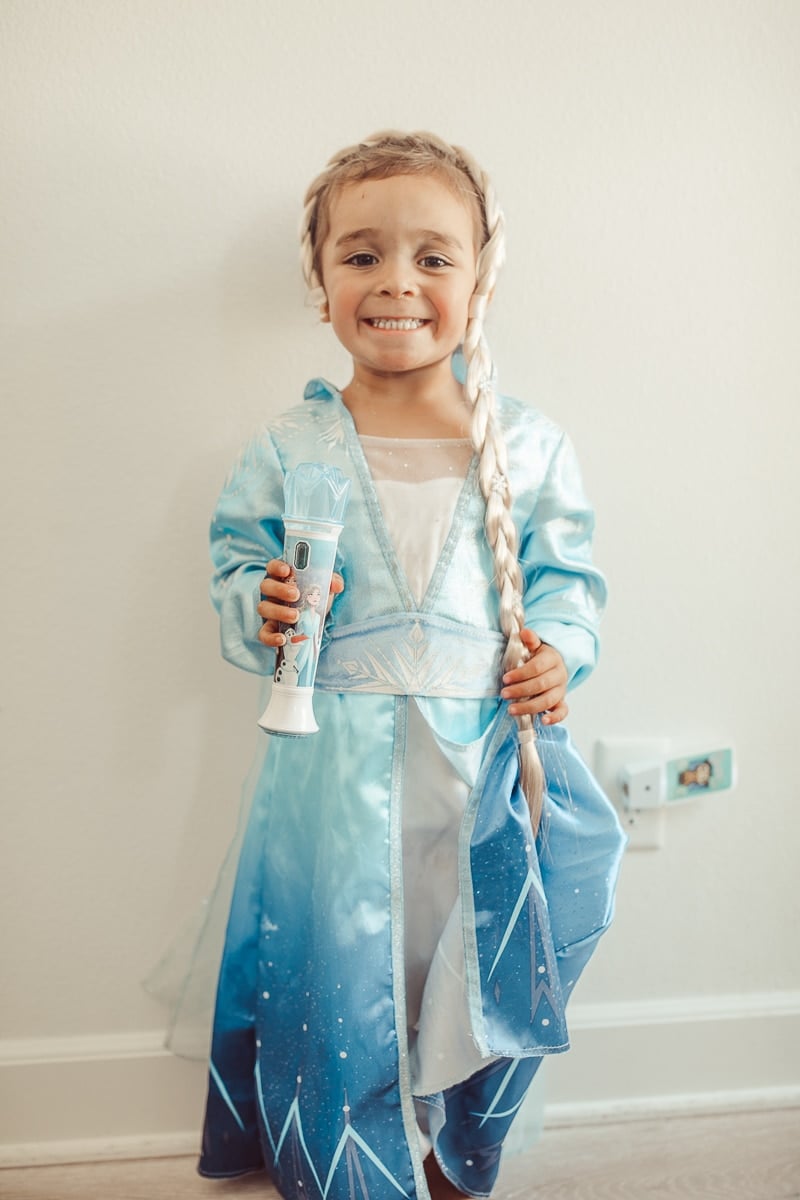 Don't Forget Friends and Family
As the holiday season starts it's hard not to see myself grabbing something "Frozen 2" for everyone in my family. Roberto Coin "Frozen 2" fine jewelry for my fashionable, but Disney-loving friends, "Frozen 2" Instax Cameras for the older kids, an Anna Garmin Fit for the health-conscious, and tons of Frozen 2 character socks to stuff in everyone's stocking!
But we have plenty of "Frozen 2" fun to enjoy before Christmas morning! My Boss Baby Brody will just have to keep singing and dancing to his favorite tunes until then! Are your kids obsessed with "Frozen" too? Which toys are you planning on picking up this season? Let me know in the comments below!
---
Elsa has more strands of hair than Rapunzel! Rapunzel may have 70 feet of magic glowing hair, but Elsa's hair contains 420,000 individually animated strands.
---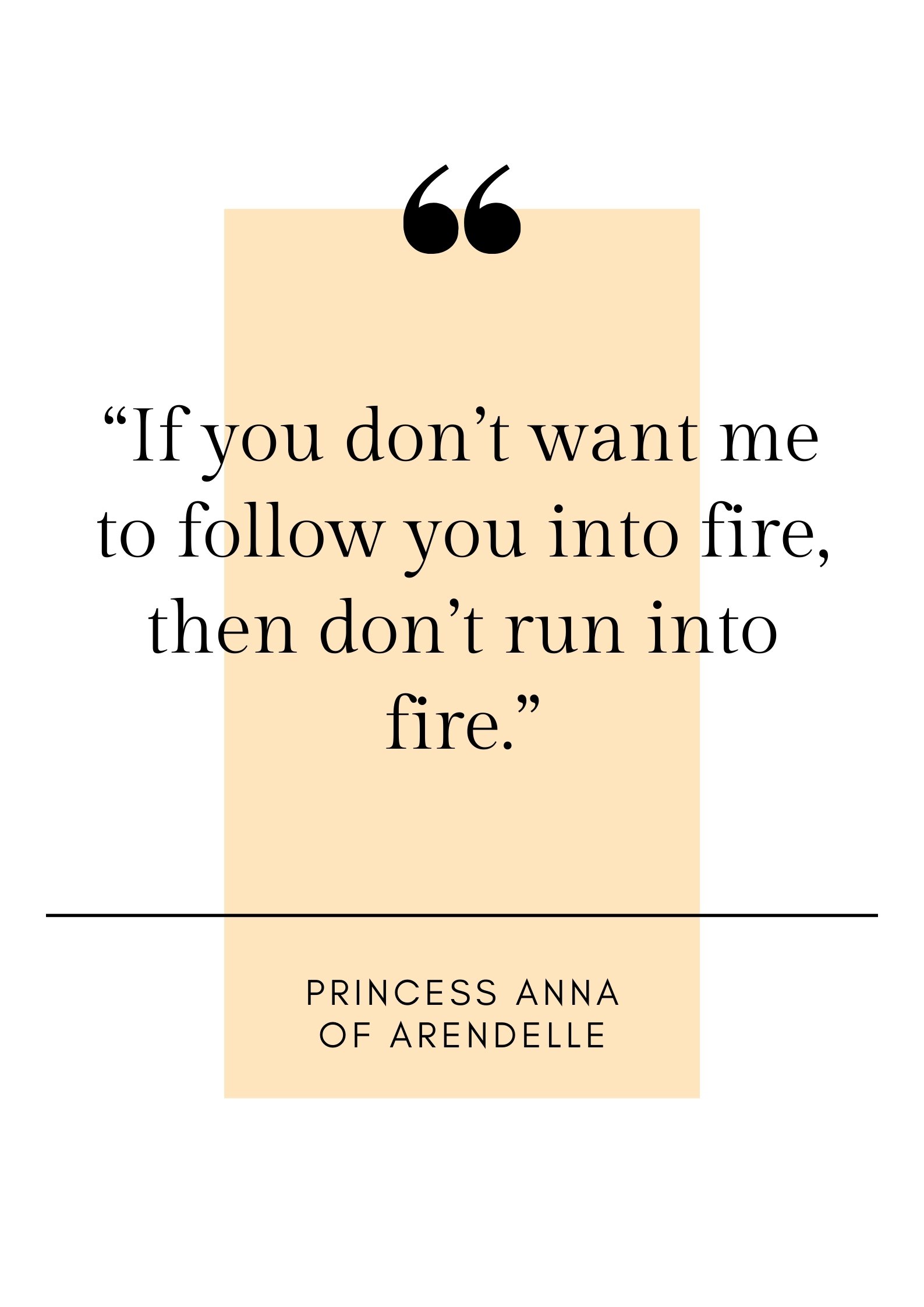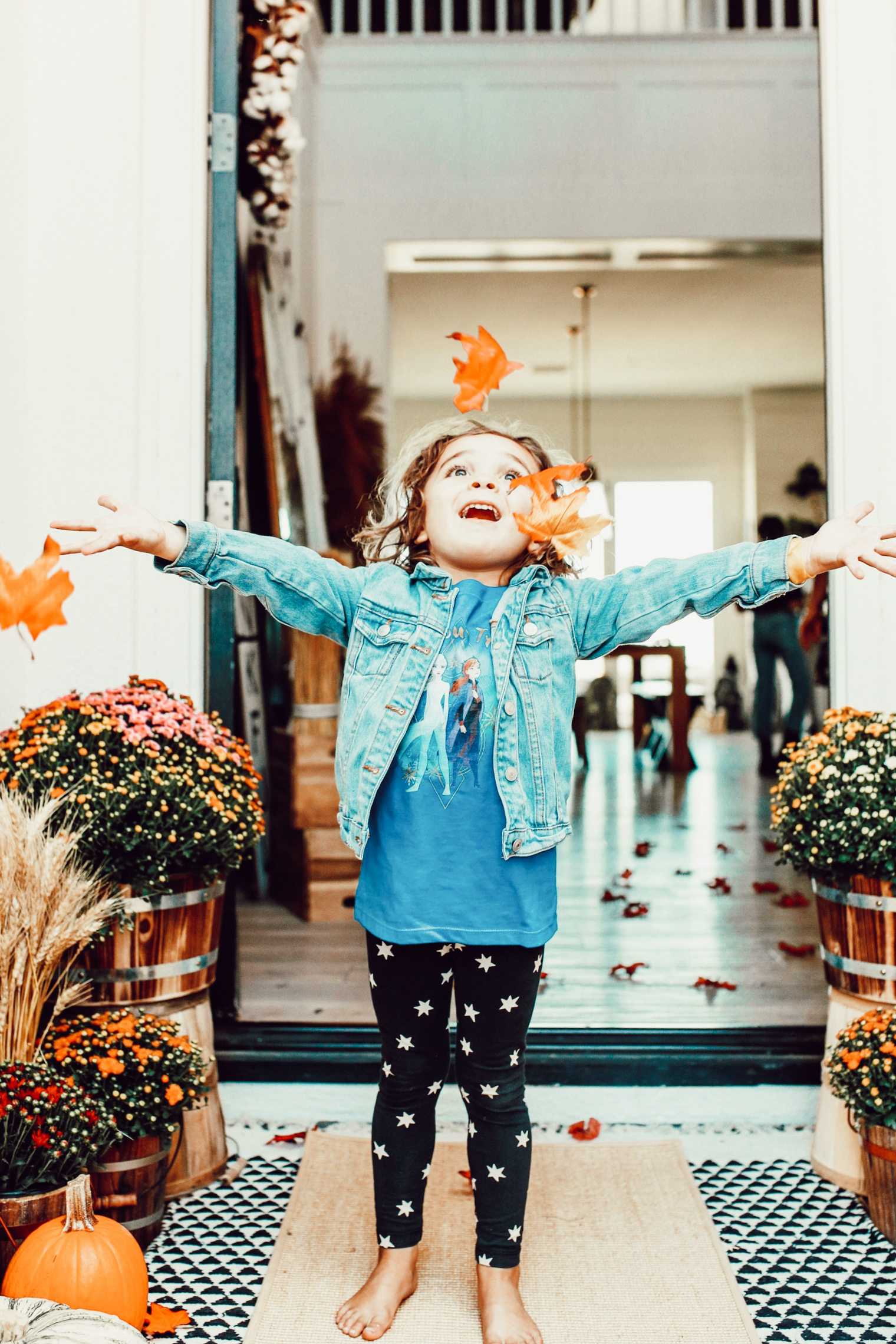 Tips for Parenting In Style...
Never boring, always awesome. Keep up to date with the latest from City Girl Gone Mom.