How Baby Dolls Prep Boys To Be Great Men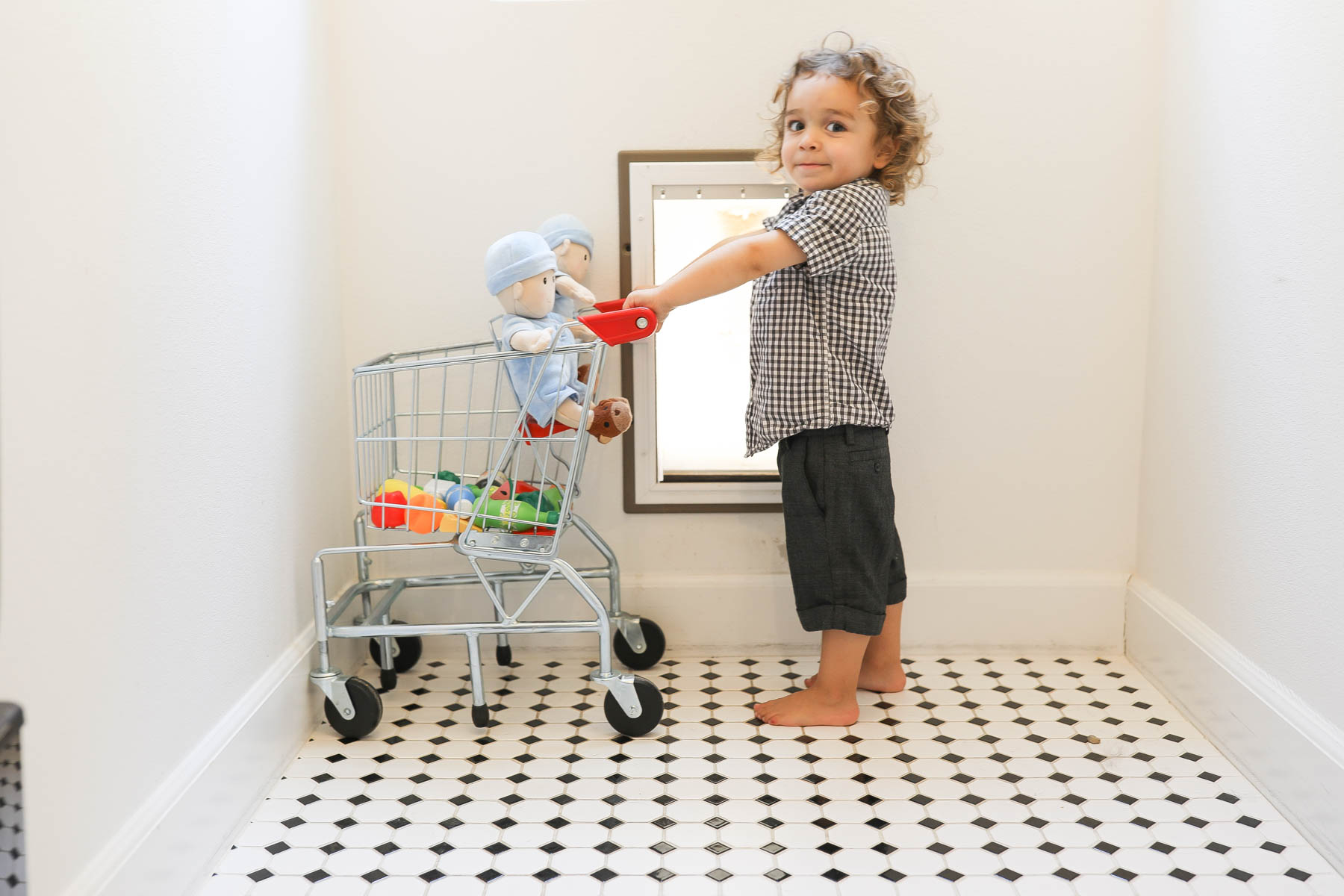 This Post Is Sponsored By My Brand Partner, Apple Park! As Always, All Opinions Are My Own! Thank You For Sponsoring CityGirlGoneMom!
How Baby Dolls Prep Boys To Be Great Men
When I had my first son Jackson, my heart also birthed a new sense of understanding for boys. I lived in the South at the time, and one day at the park, I recall a woman asking, "Shouldn't he have a toy truck instead of a baby doll?" And instead of going straight NYC Italian on her, I was rather composed and explained that dolls were for both boys and girls. I found myself confused as to why she believed playing with a doll would make him anything less than a boy. Are baby dolls only meant for females? If we gush over baby-toting dads and fathers who push their strollers through the park, shouldn't there be an acceptance of boys playing with dolls? Additionally, I do think there are many benefits to boys with dolls, and here's just a few.
---
A study by the University of Arkansas shows that regularly offering toys to infants to play with leads to higher IQ by age three

​.
---
It Teaches Empathy
Having silicone baby dolls or even rag dolls teaches kids empathy. When my baby Brody drops his doll, he gets upset. And when our dog Mabel decides to make it "her toy," he screams in a panic. In the sweetest of ways, there's a major sense of wanting to make his doll feel better. Kissing it on the forehead and holding it like mommy holds him simply melts my heart.
Ultimately, Brody is mirroring with his Organic Apple Park Baby, the way I am with him, and I believe it's teaching him valuable life skills to becoming a kind and nurturing man. I'm even thinking of getting him other accessories for his doll. I know I'm doing what's best for my child's development. I was also recommended to look into something like Silver Cross dolls prams from Play Like Mum by a friend of mine who is also in the same position as I am. I'm so happy I have someone on my side who understands what I am doing for my kid. As long as he's happy, that's all that should matter.

---
Studies show that kindergarteners' vocabulary was positively related to the amount of time they spent talking during pretend play at age three.
---
Prepping To Be A Good Dad
When I watch how my husband is with our four children, I wonder if he too played with dolls. He may not remember (or admit to it), but having three sisters in the house makes me believe that he's had some practice. And I'm glad he did, because surely it's paid off.
Like Bobby, Brody too idolizes his older sister. Their bedrooms are pretty close to one another, and he mimics every move she makes. He twirls his way through every song like she does and he often plays dolls with her. He brings his baby to their tea parties and he even plays dress up with his baby doll. Since becoming a mother I've been astonished by the counts of love my heart can hold. Watching my son have love for his doll is no doubt prepping him to love and care for his own one day.

---
Make-believe play is essential for kids to develop a sense of curiosity and learn how to respond to different situations.
---
Breaking Stereotypes
There is no doubt that boys have been discouraged to play with "girl" toys for years. When you go down the toy aisles in most stores, they are organized by gender. There are the boy toys on Aisle 5 and the girl toys on Aisle 6. With my first son, naturally I bought most toys from the boy aisles. However, I had two more sons after having my daughter, and so they were naturally more exposed to "girl" toys. Especially since Dylan is such a doting older sister. Together they would play dolls, have tea parties and play house. I knew in my heart that all of them playing together in this way would only make them better men. This type of play makes them more nurturing and connects them to their sister.
---
Children as young as three learn to understand the real world through realistic pretend play.
---
Practicing Parenthood
When Baby Brody makes breakfast for his first baby doll, it's actually conditioning his little developing brain that breakfast together as a family is the norm. And when he dresses his doll, it's prepping him for the days when he'll dress his own children. Every type of play that my sons have with dolls, whether bathing or feeding them, is ultimately paving the stepping stones to taking care of their own children one day.
---
Free play and adult-guided play both help preschoolers learn to notice other people's feelings and regulate their own.
---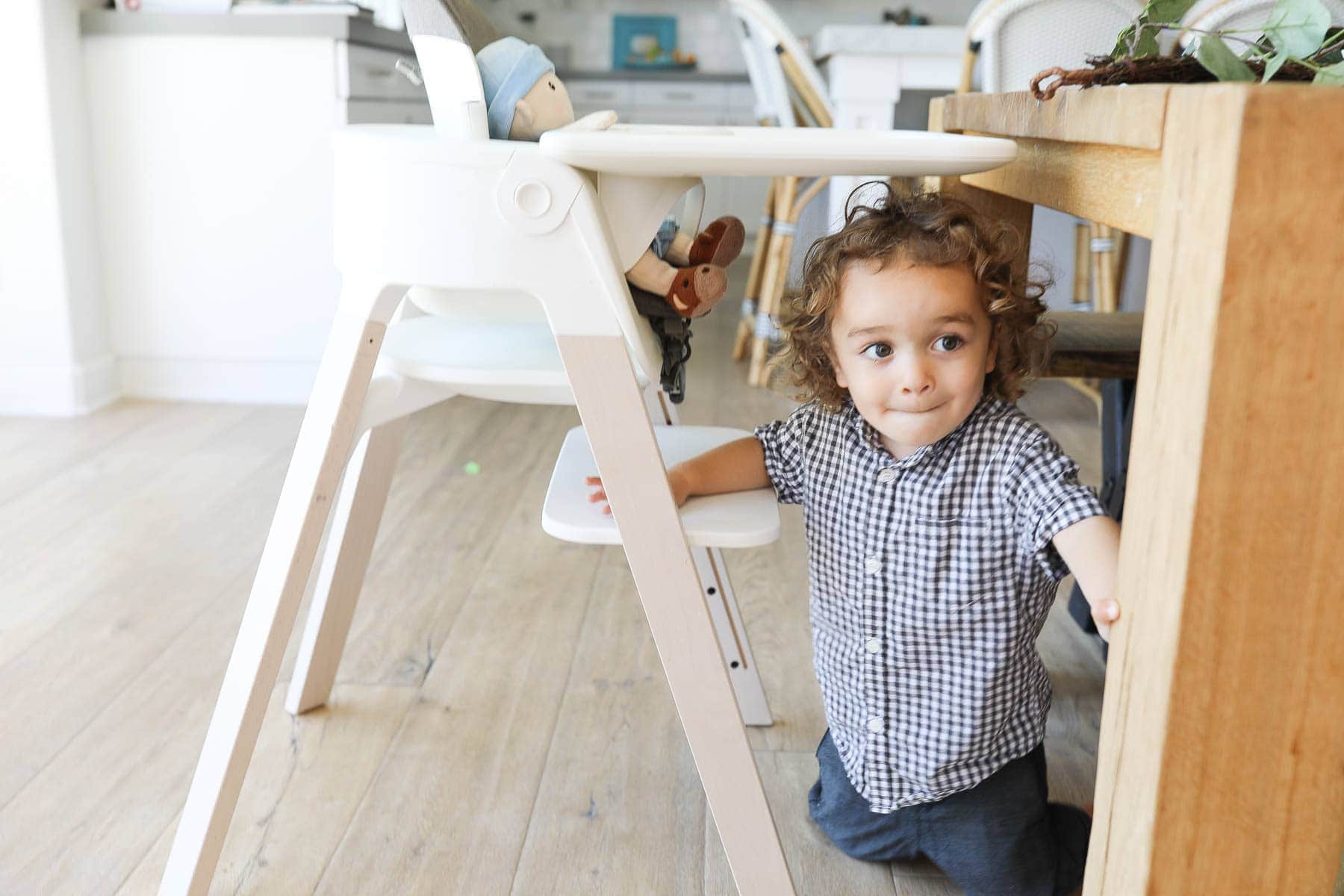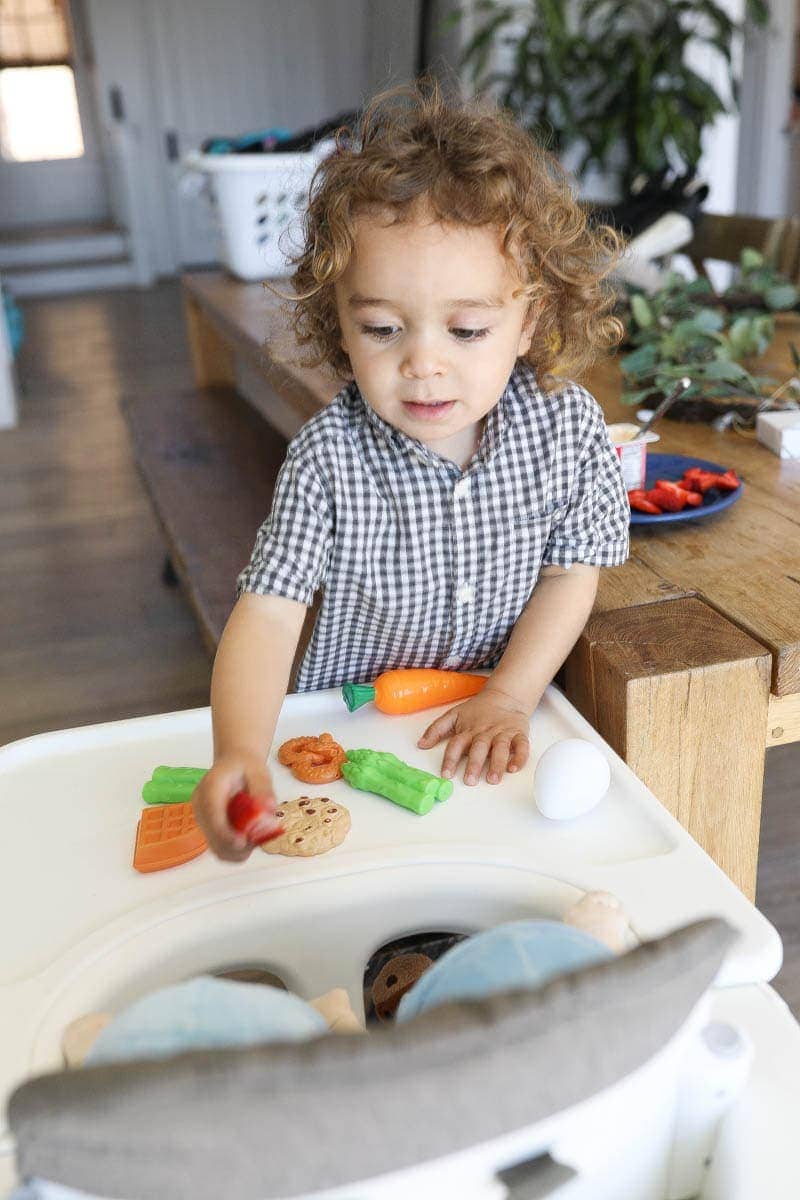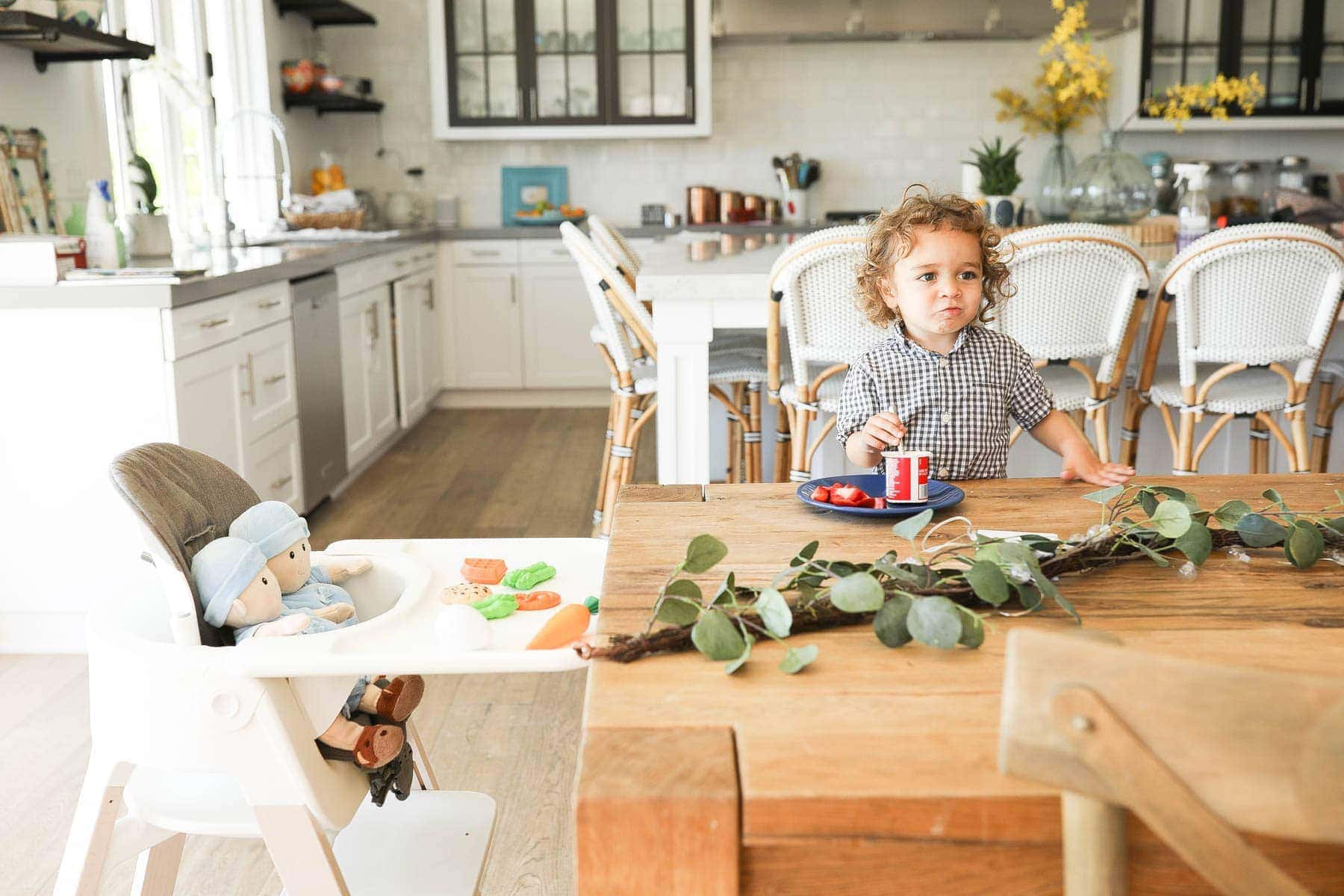 Now that I am a seasoned mom with three sons, I watch with rapt attention as they navigate through their childhood. Sure, my three boys love to play trucks and sports, but they also love to play with their sister⁠—no matter what that looks like. As their mom, it is my hope to break any rigid stereotypes there are for boys. My daughter has certainly demonstrated being tough, so why can't my boys demonstrate a more nurturing side?
Thank you Apple Park for creating a plush Boy Baby so my little fella can hone in on his future role of serving others! Whether he chooses to be a chef, a scholar, a teacher or otherwise, his babydoll has been the perfect sidekick for fostering a kind and caring mindset at an early age.
---
Children who play with literacy materials, like pretending to read to stuffed animals, have better language abilities by kindergarten.
---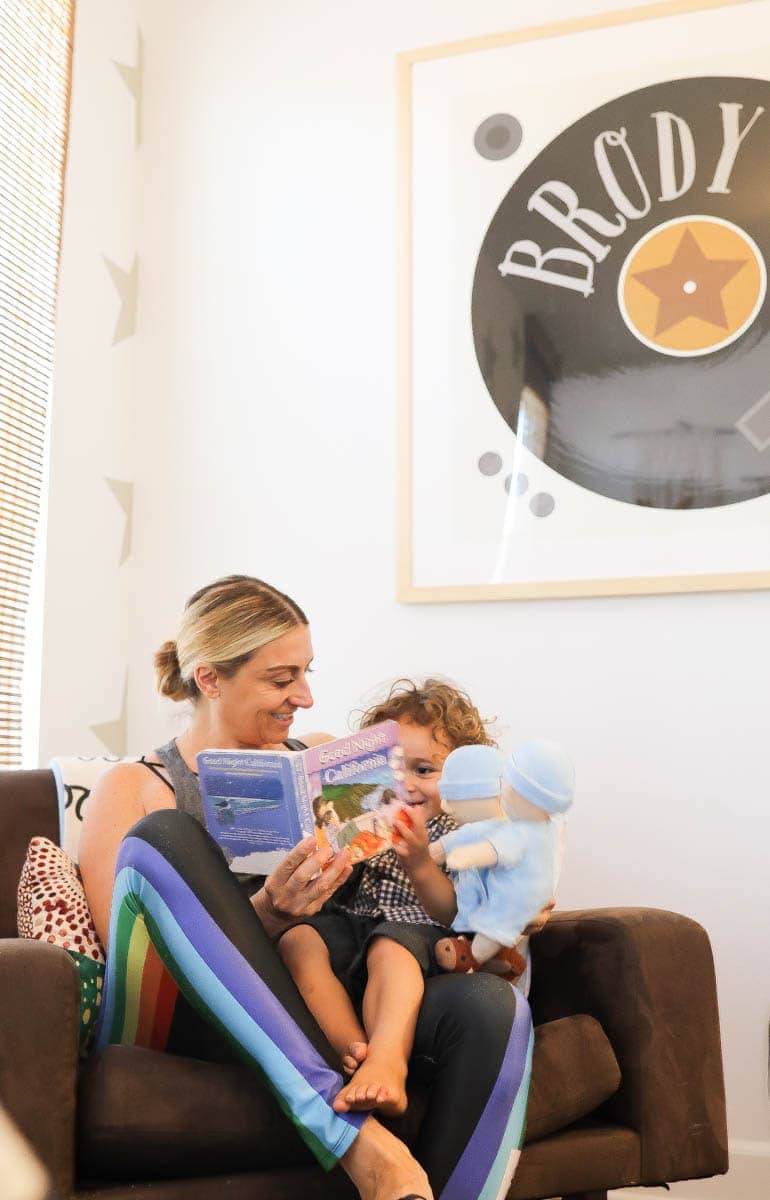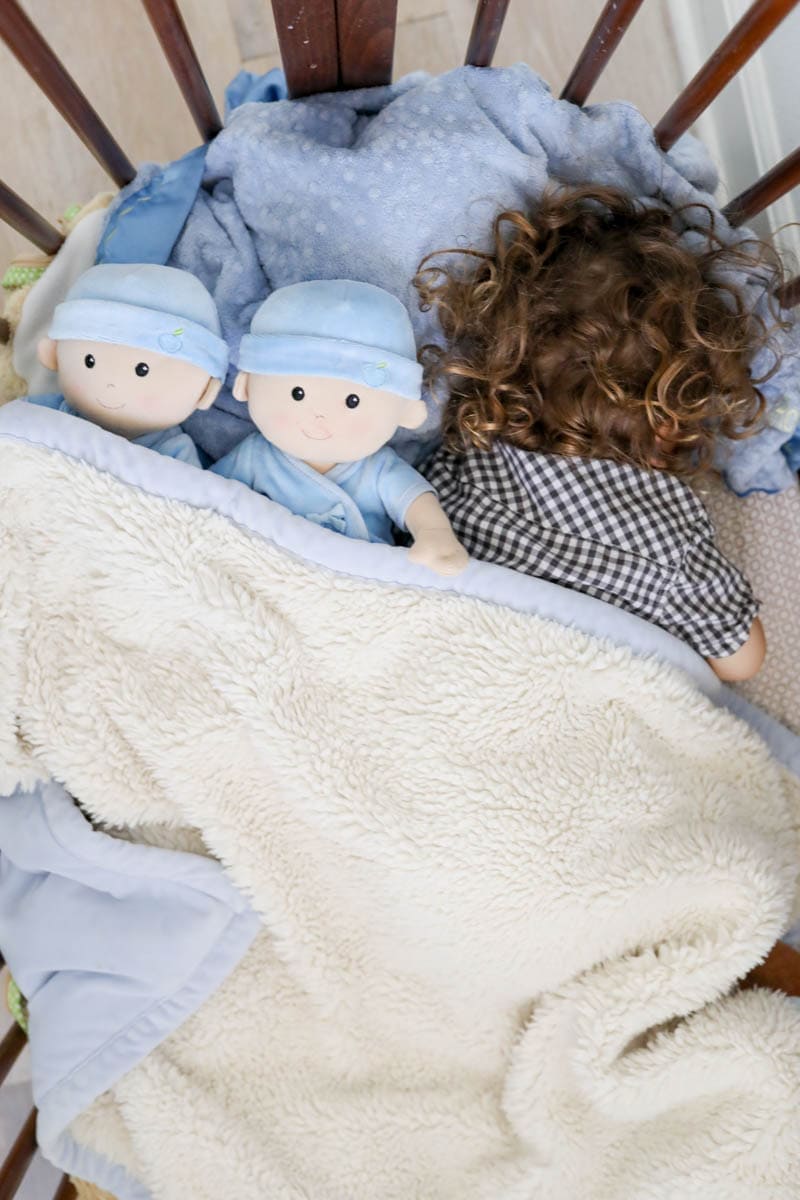 Tips for Parenting In Style...
Never boring, always awesome. Keep up to date with the latest from City Girl Gone Mom.