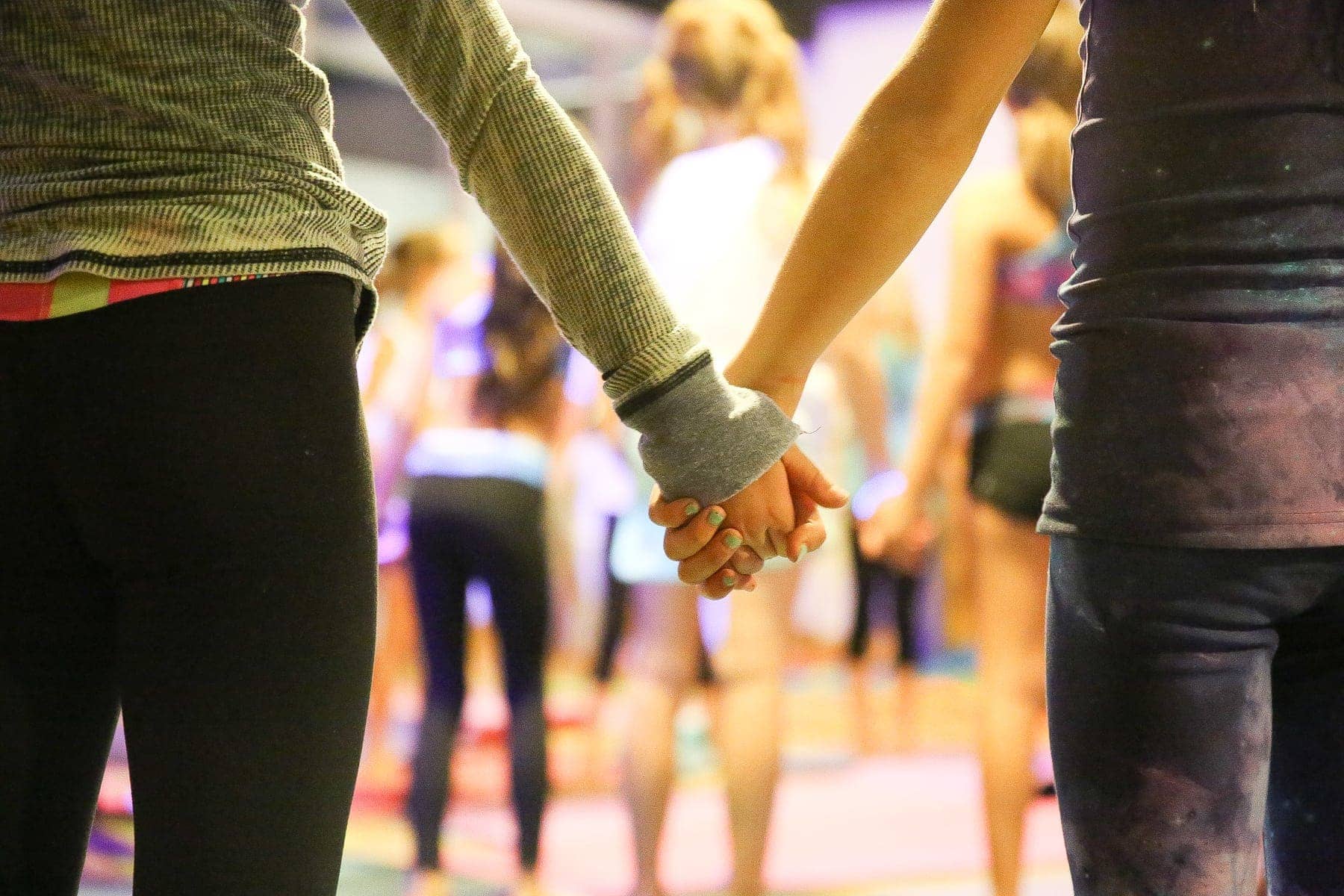 This Post Is Sponsored!  Thank You For Sponsoring CityGirlGoneMom!
I often wonder how much influence a mother's relationship with her friends, impacts that of her daughter's.  In a world filled with so many unknowns, how do I ensure she picks up on kindness, empathy and makes room for all of her friendships?
I do believe kindness starts at home.  I was always a girl who loved her friends and truly fostered those relationships. I still do.  My grandmother had me traveling at a very young age to every borough in NYC to see every family member and friend.  She taught me how to nurture friendships.  Now that my daughter is in 3rd grade, I see those same relationships blossoming.  I find myself peeking into her young, innocent world, wanting to make sure she is going down the same path.  At the same time, I want to shield her from any bullies or mean girls.  While no friendship is perfect, the kindness and love I see amongst her peers is plentiful, throwing my worries to the wind.
Growing up East Coast vs West Coast
Growing up in Southern California seems to be different from New York City.  As much as I love my hometown, it's a much different lifestyle here in San Diego.  I have gone from city slicker to more of a flip-flop beach life.  I was never exposed to yoga, like my children are. It's actually mandatory in their school, and they really love it.  What I love the most is the positive messages that are weaved throughout like, "make a positive impact today," "fill the world with kindness and love," and "be grateful."
Over the past few years, Dylan has been immersed in a blossoming dance community as well as other great events at our closest Ivivva store.  It's within these two places where I get the most comfort as a mother.  At Ivivva, they reinforce being kind and helping one another through complimentary, dance, yoga and athletic classes.  The positive messages throughout each unique class gives my daughter a chance to be aware of her impact in the world.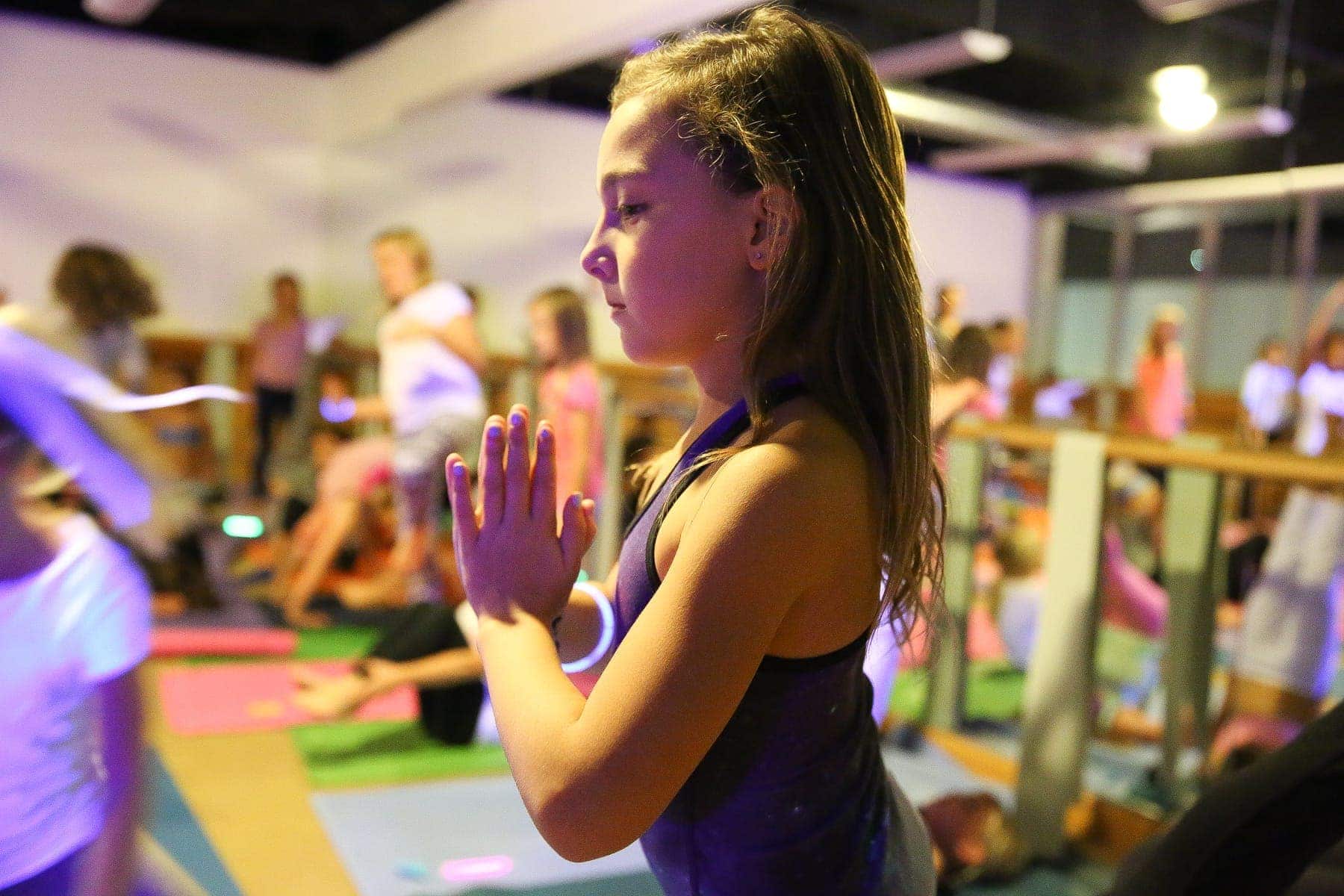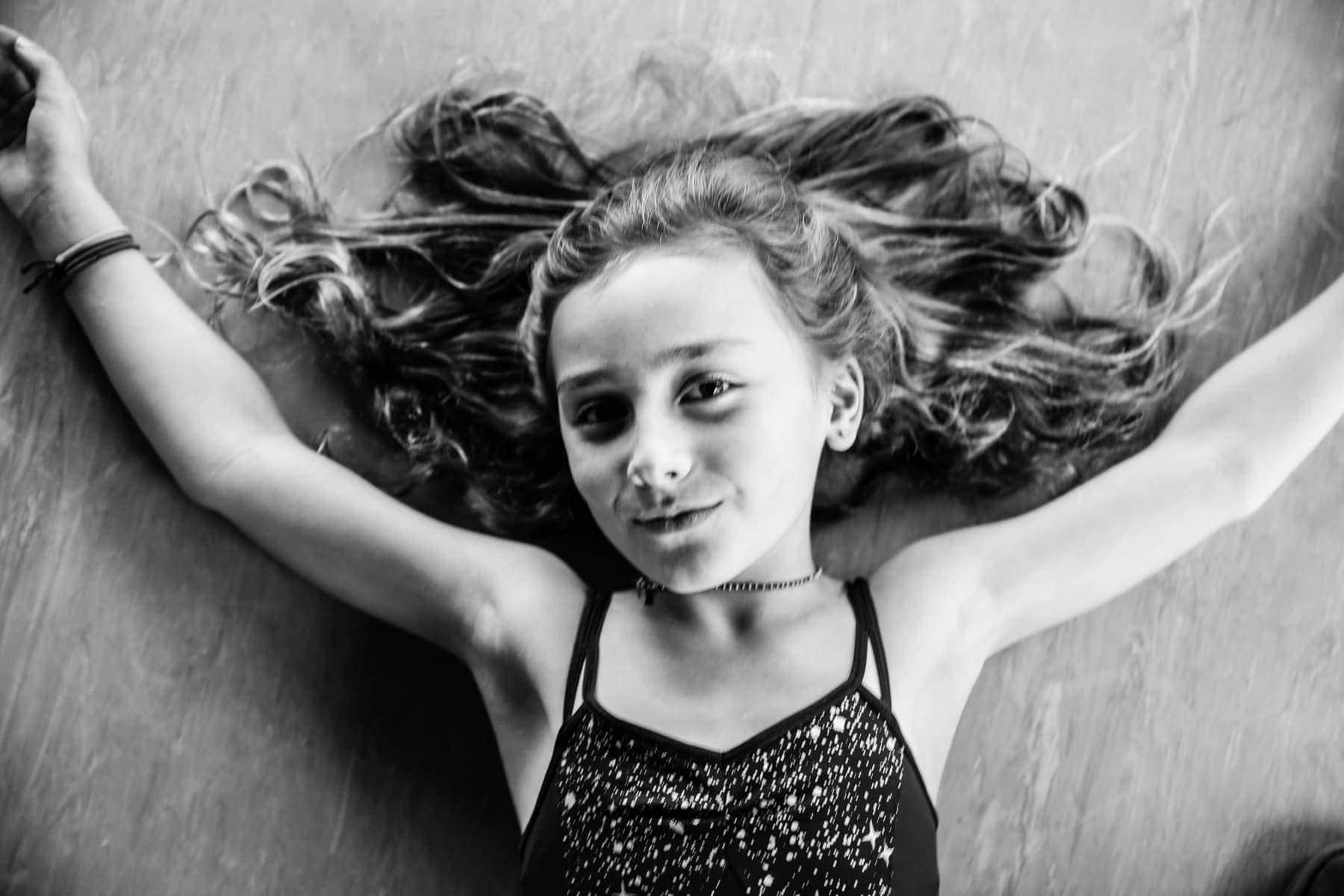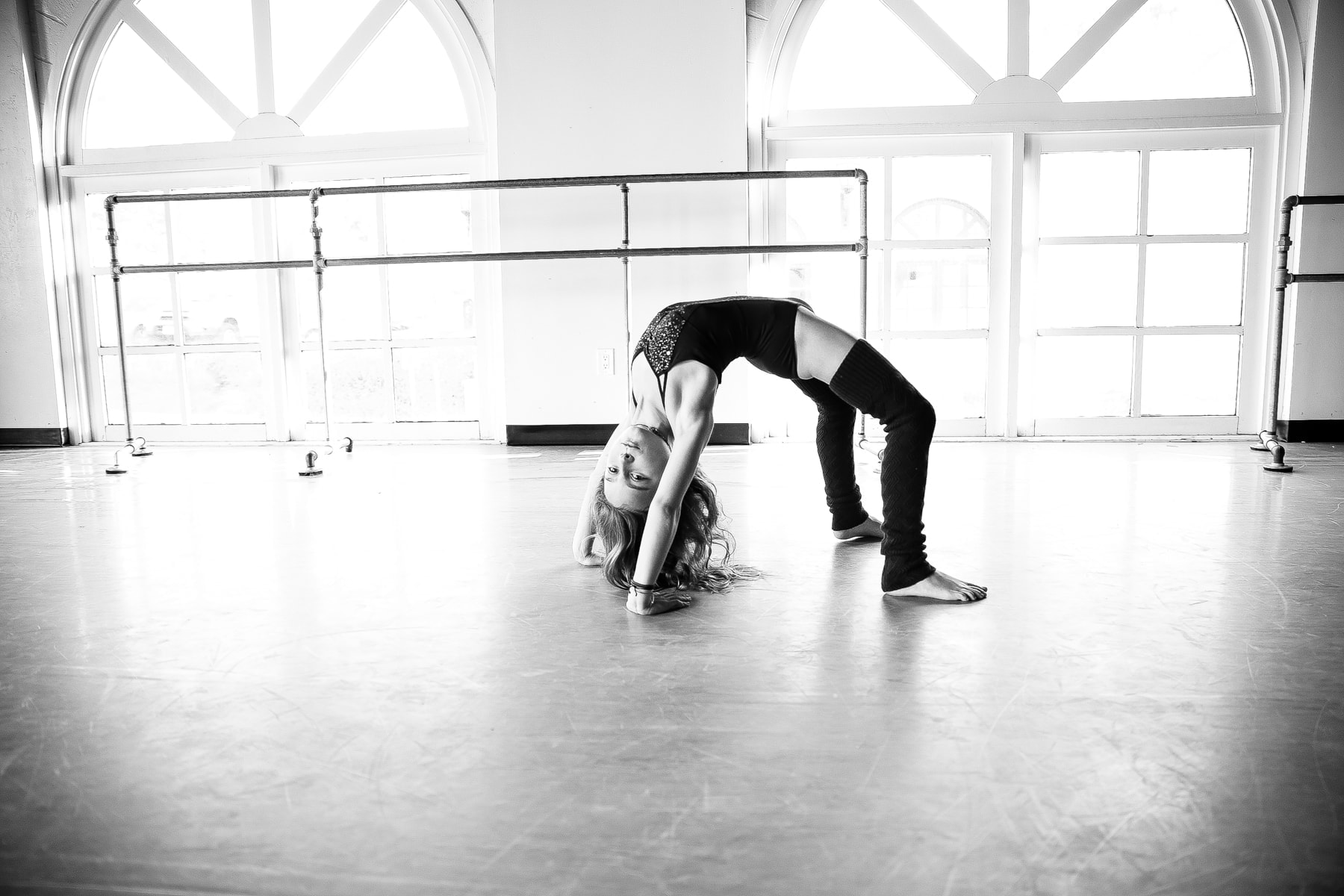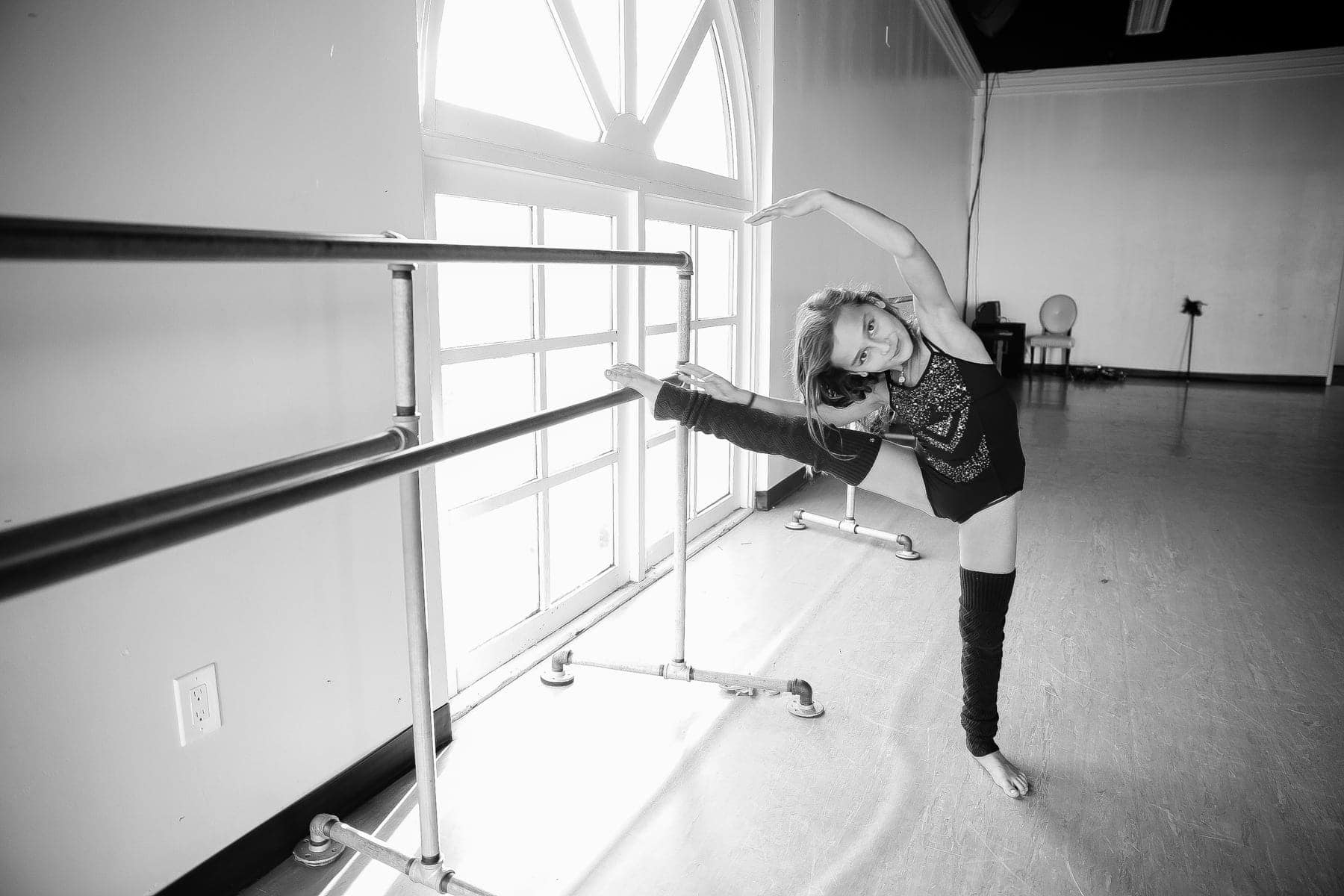 Yoga & Meditation
Recently, Dylan was invited to attend an evening Yoga class with Ivivva.  Ivivva, inspired by active girls and created by lululemon athletica in Vancouver, BC in 2009, celebrates girls by designing beautiful athletic wear and experiences, connecting girls through movement and encouraging them to dream big.  Ivivva sparks and connects a global community of brave, compassionate and adventurous girls. Their key message for girls is to get involved, support each other and impact the world around them in their own unique way.
What I love most about the company (besides the athletic wear) are the experiences taking place within their stores. There are always handfuls of events to choose from like the nighttime yoga class that was filled with girls 6-14 years old.  Yoga Instructor, Chelsea Koehnen, led a packed class with the message of "gratitude" as her underlying theme.  She had the girls write messages of gratitude on their bodies, their yoga mat and on a post-it note.  Seeing the highlighted words when the girls were in yoga positions gave them a chance to see what their fellow yogis were grateful for. Just like Ivivva, Chelsea really wanted the girls to be aware of their intentions within the class and within the bigger picture..  She kept the lines of communication open, letting each girl who wanted to share, stand up and express herself.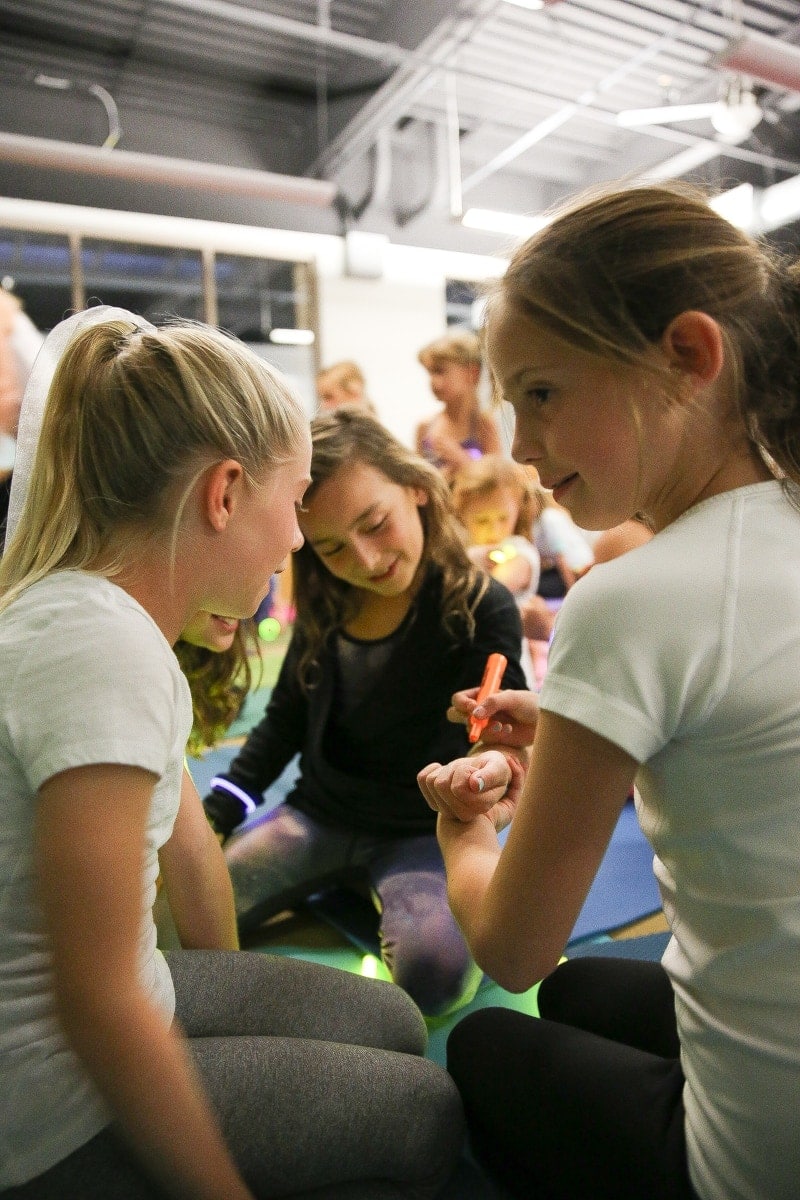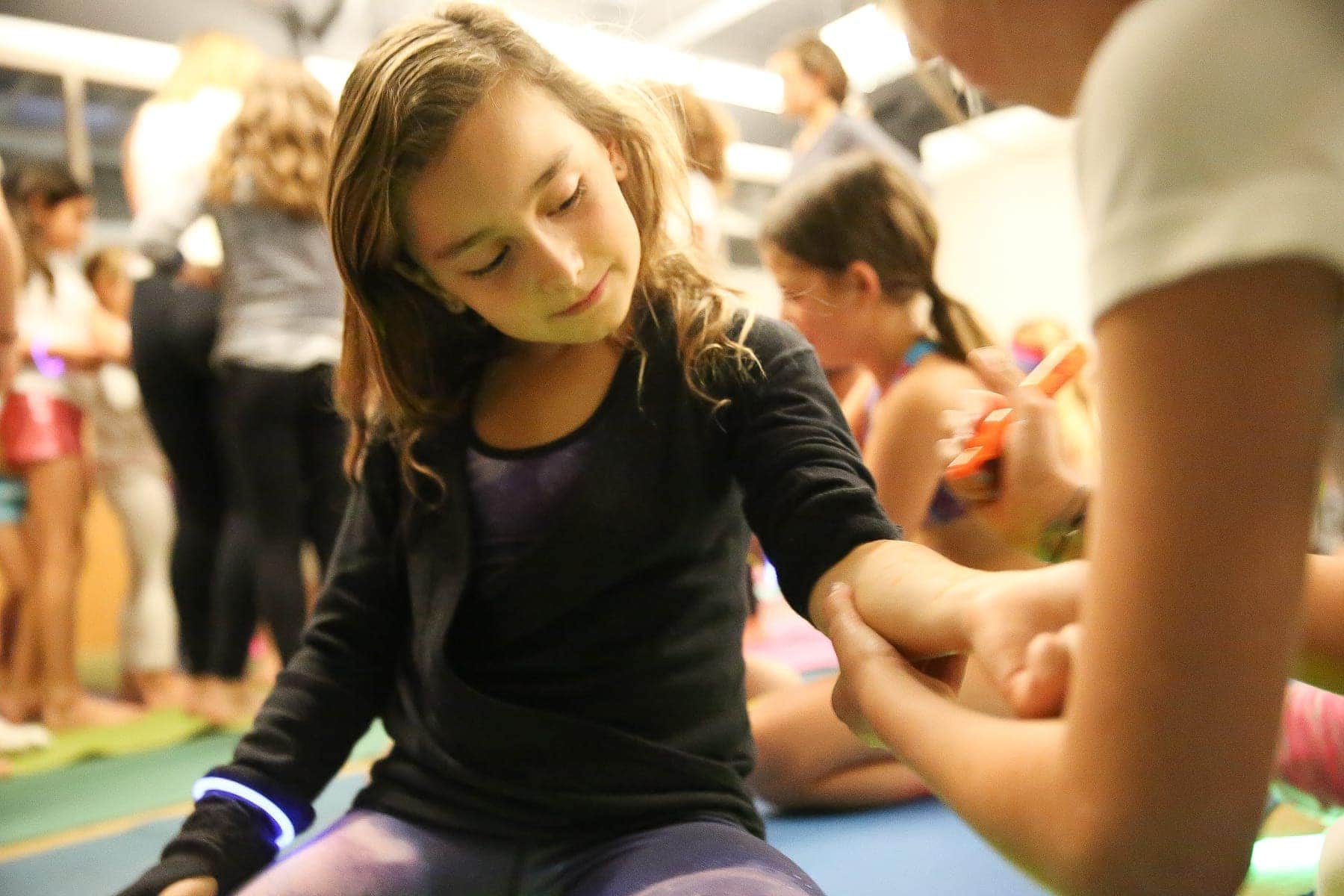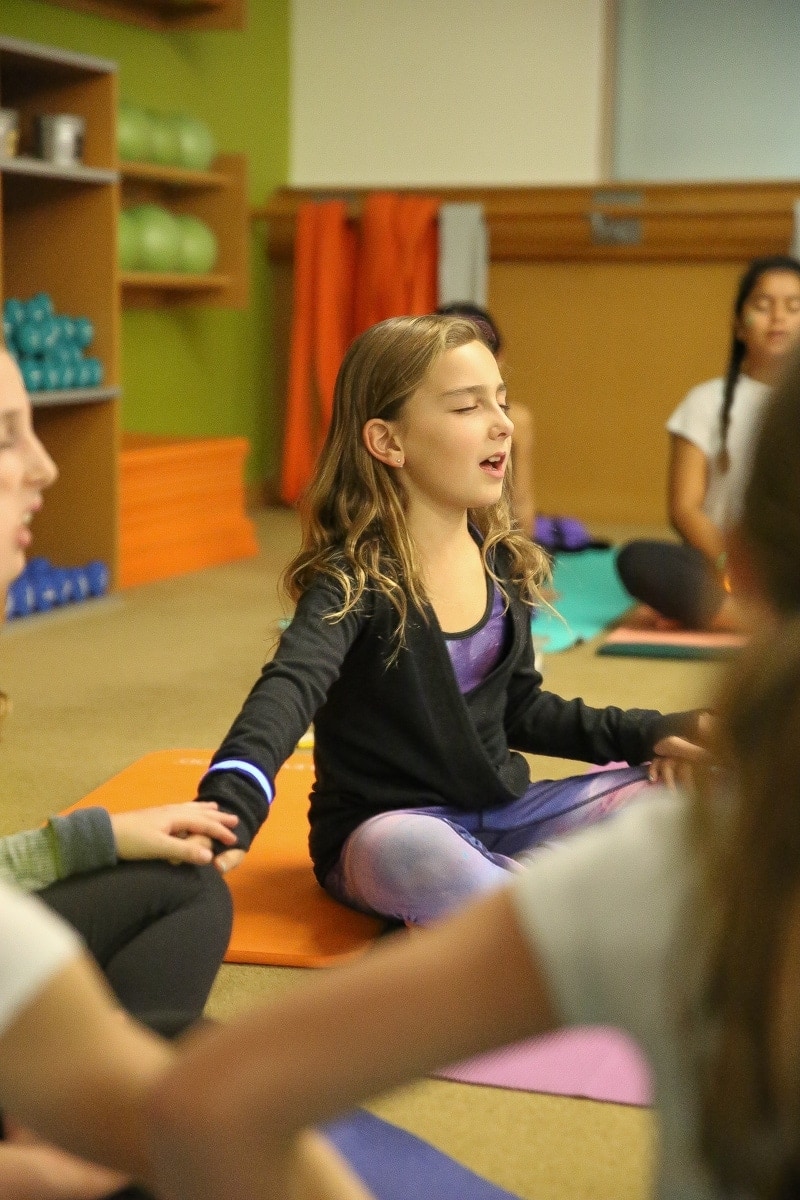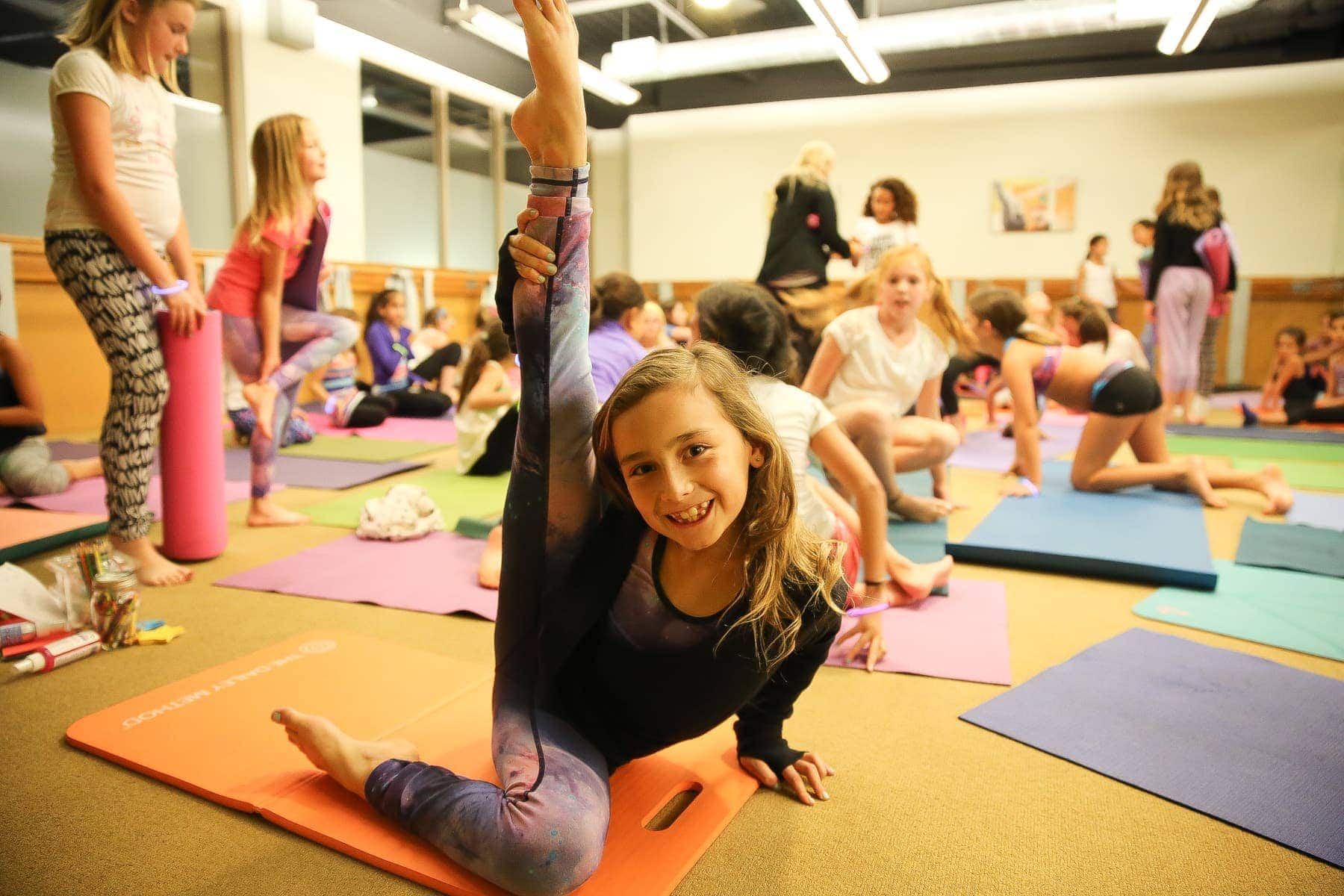 According to Chelsea, "It's important in my opinion for young girls to have meditation in their lives so they can step away from all the crazy to do's like homework and activities, and so they can have silence and get in tune with their thoughts about how things are going in their life and their reactions to certain situations."
Chelsea empowered a class full of aspiring Ivivva girls to slow down, breathe and think about what's most important in life.  After the yoga class, the girls were feeling happy and connected.  As a mom, I have noticed that having my daughter involved in our local Ivivva store truly helps to nurture her friendships.  I loved watching a few girls meeting for the first time, giggle, smile, hug and breathe together.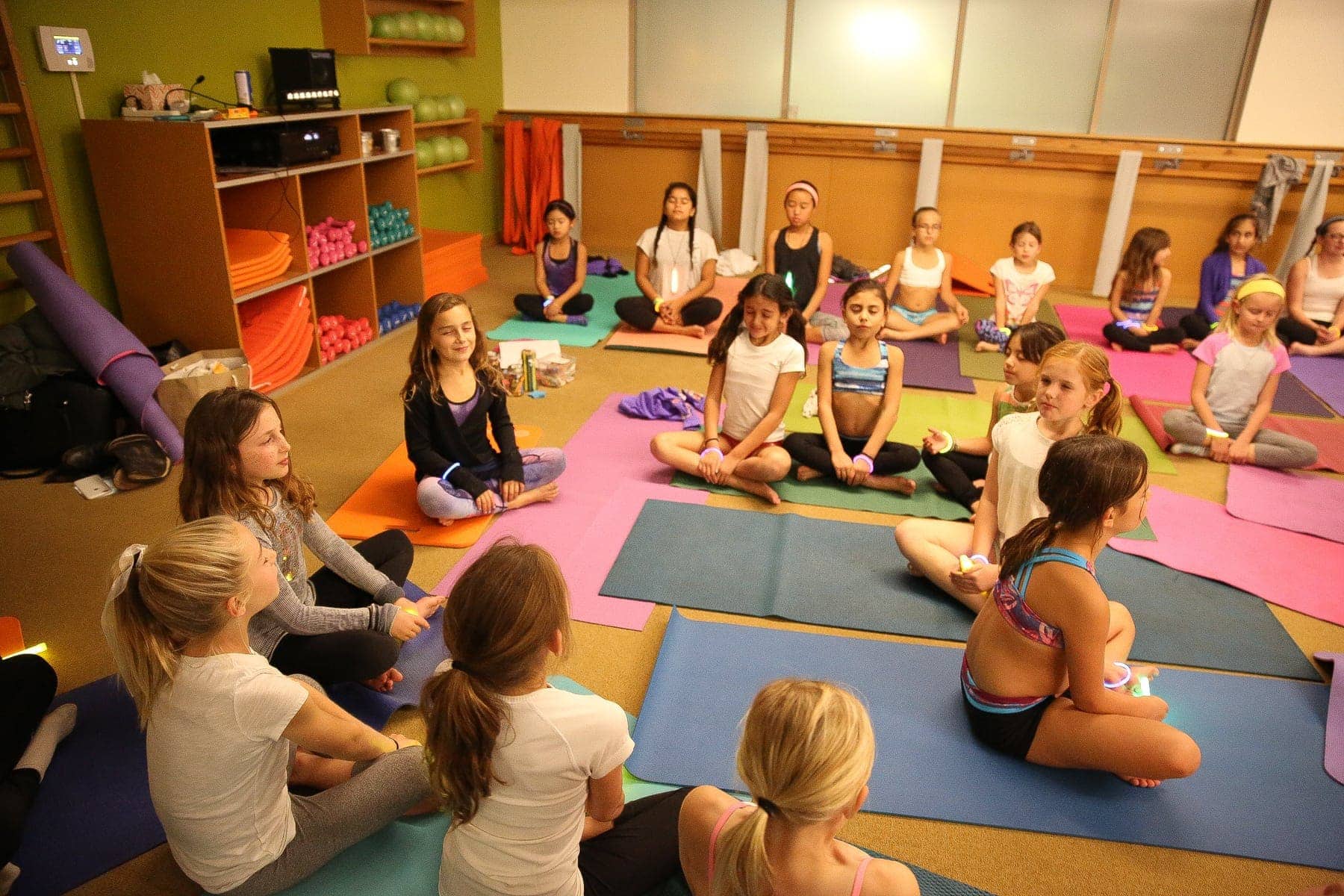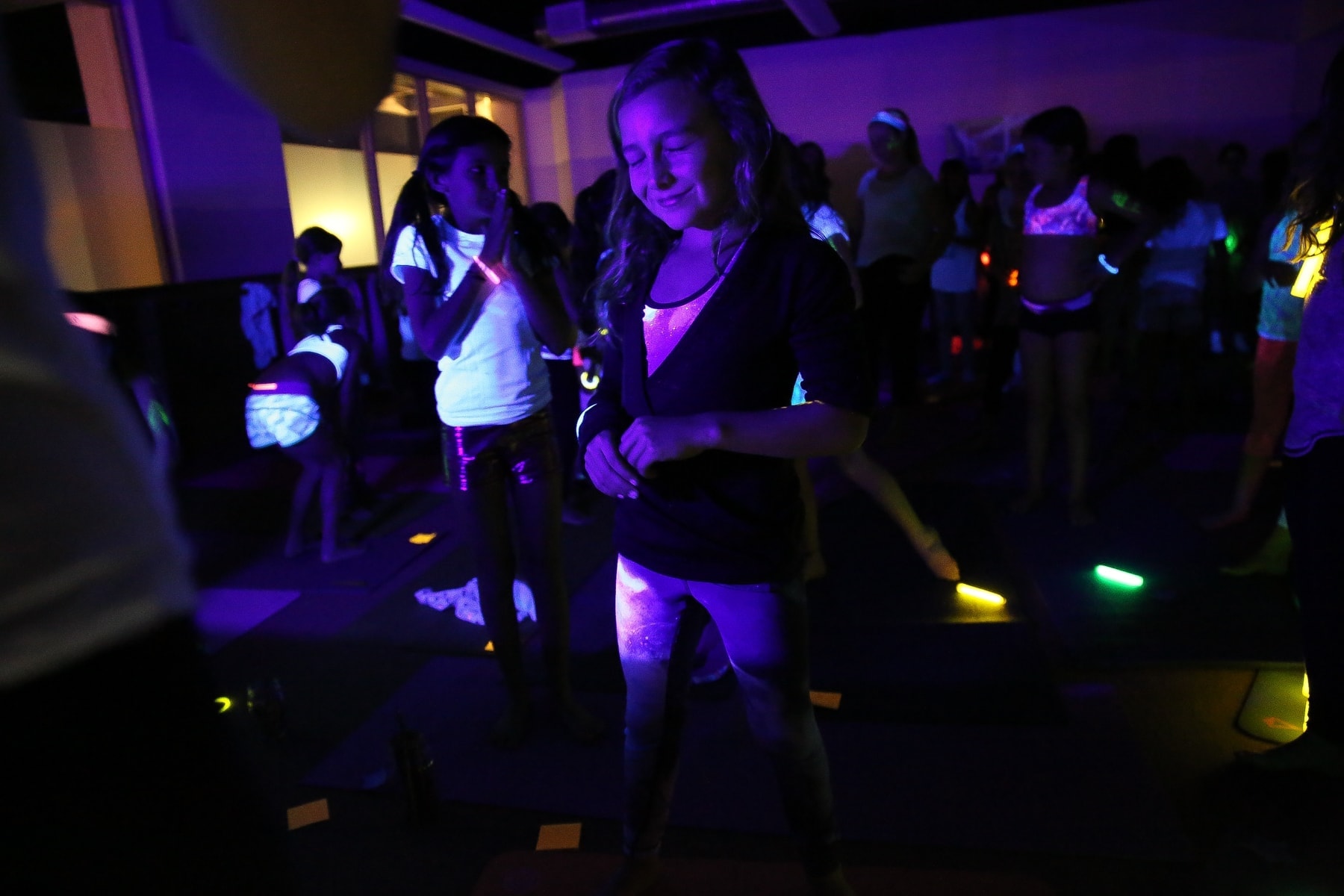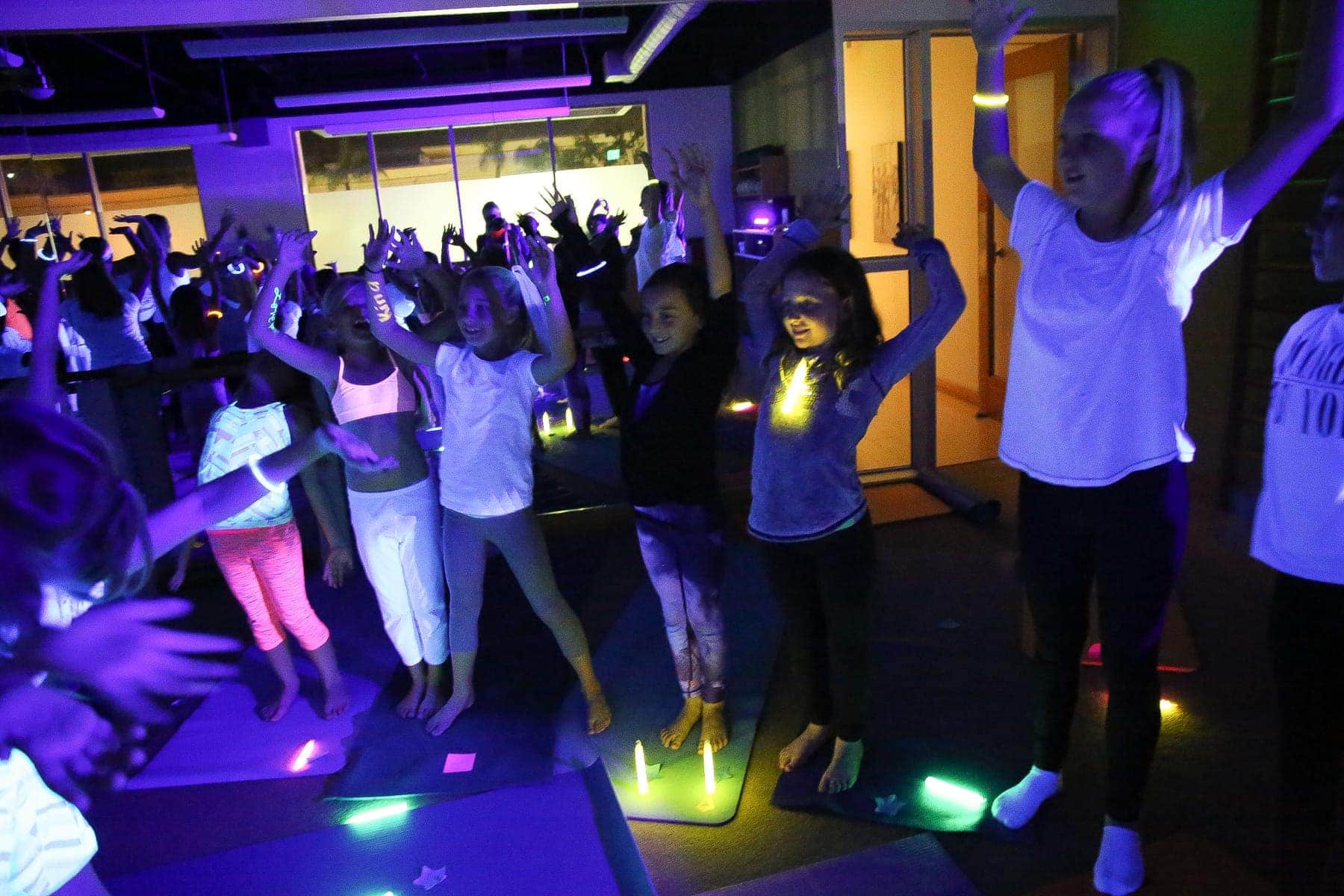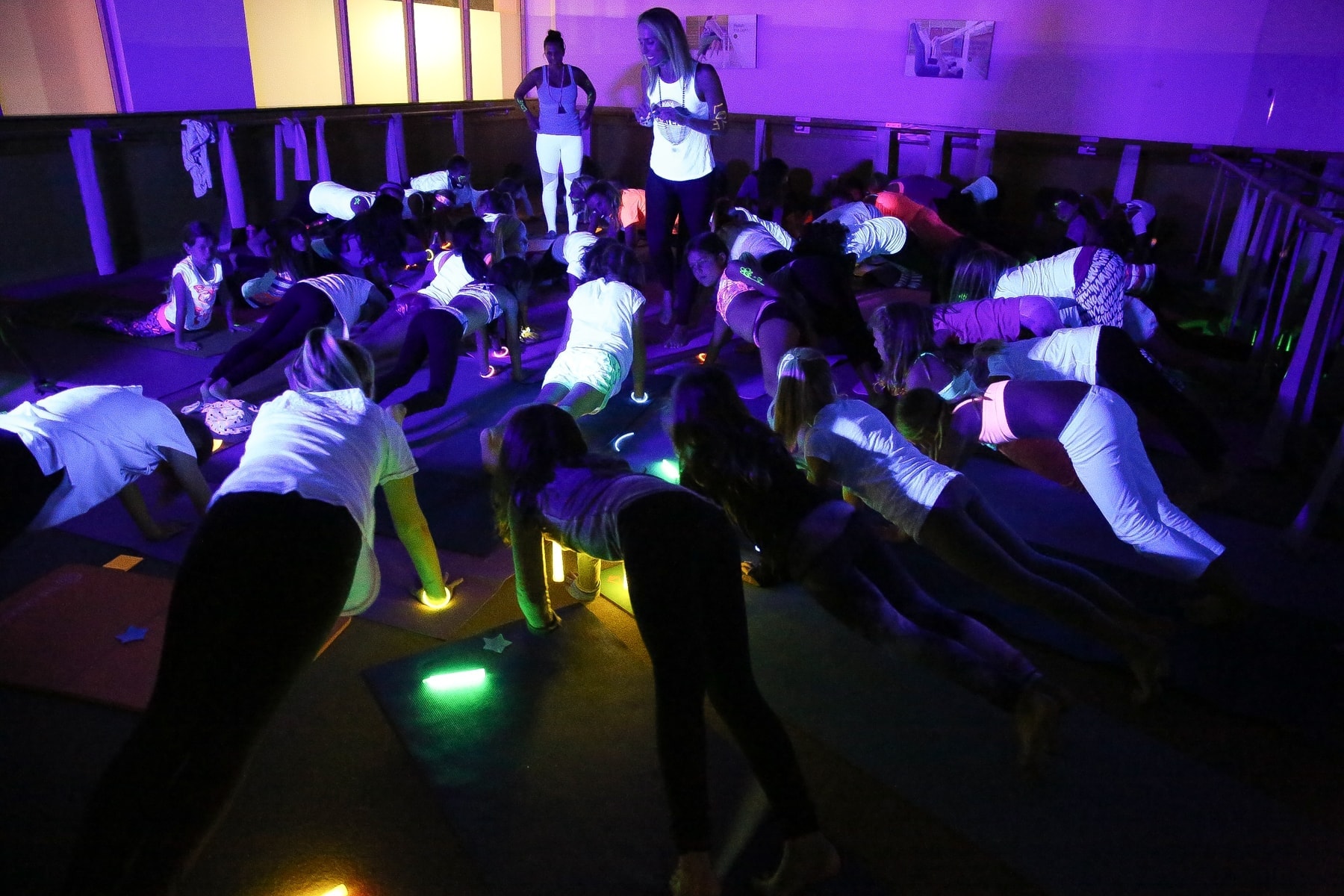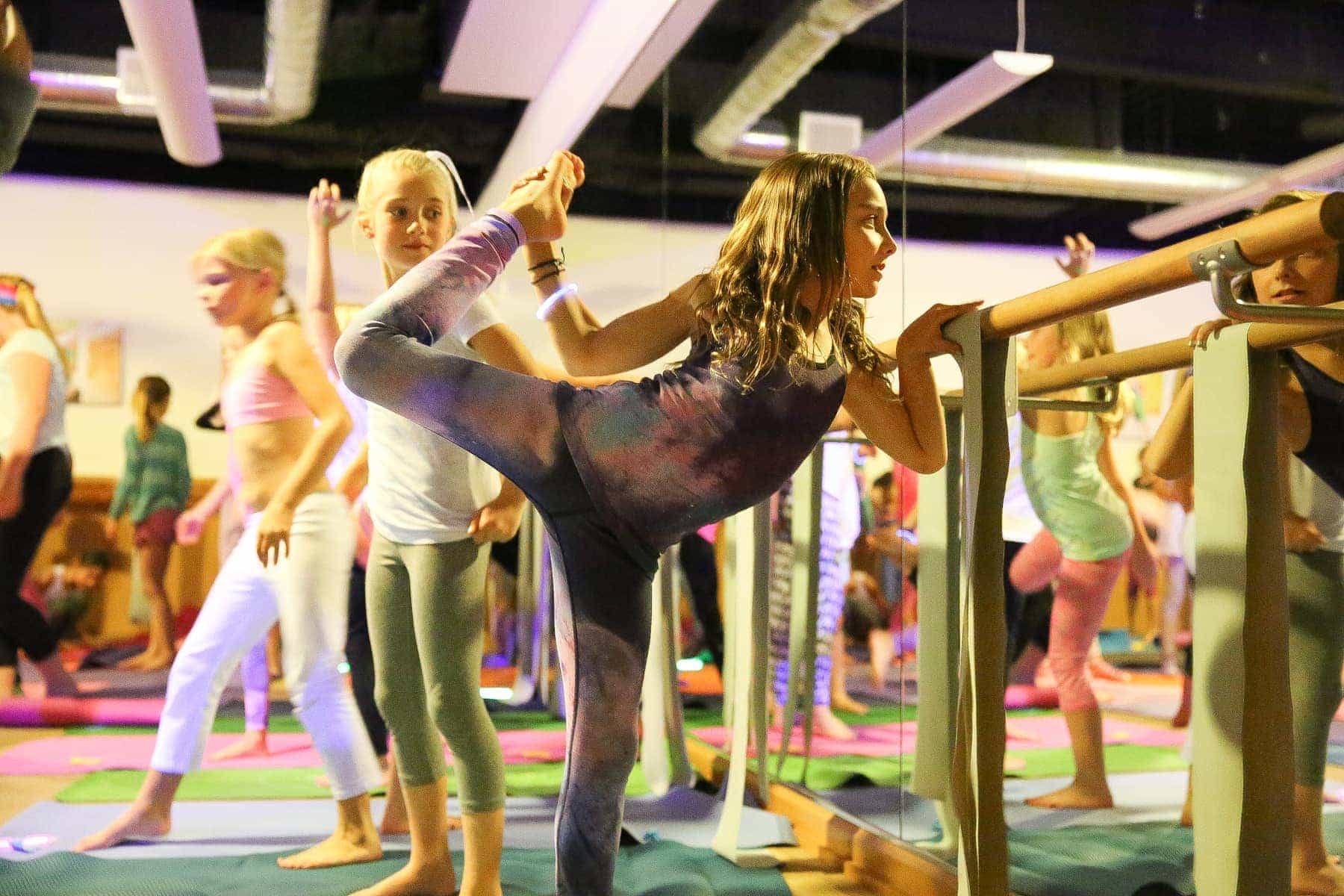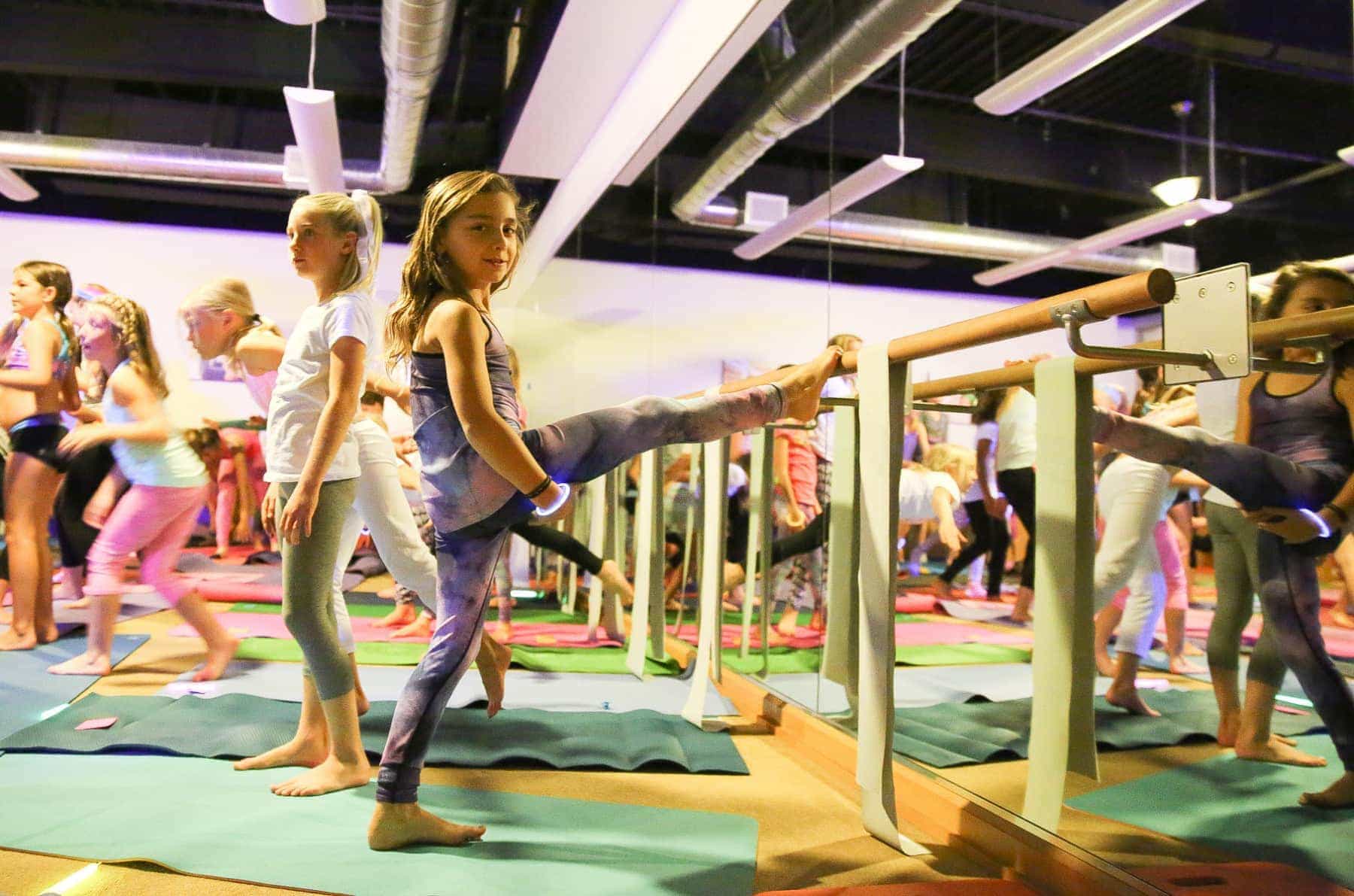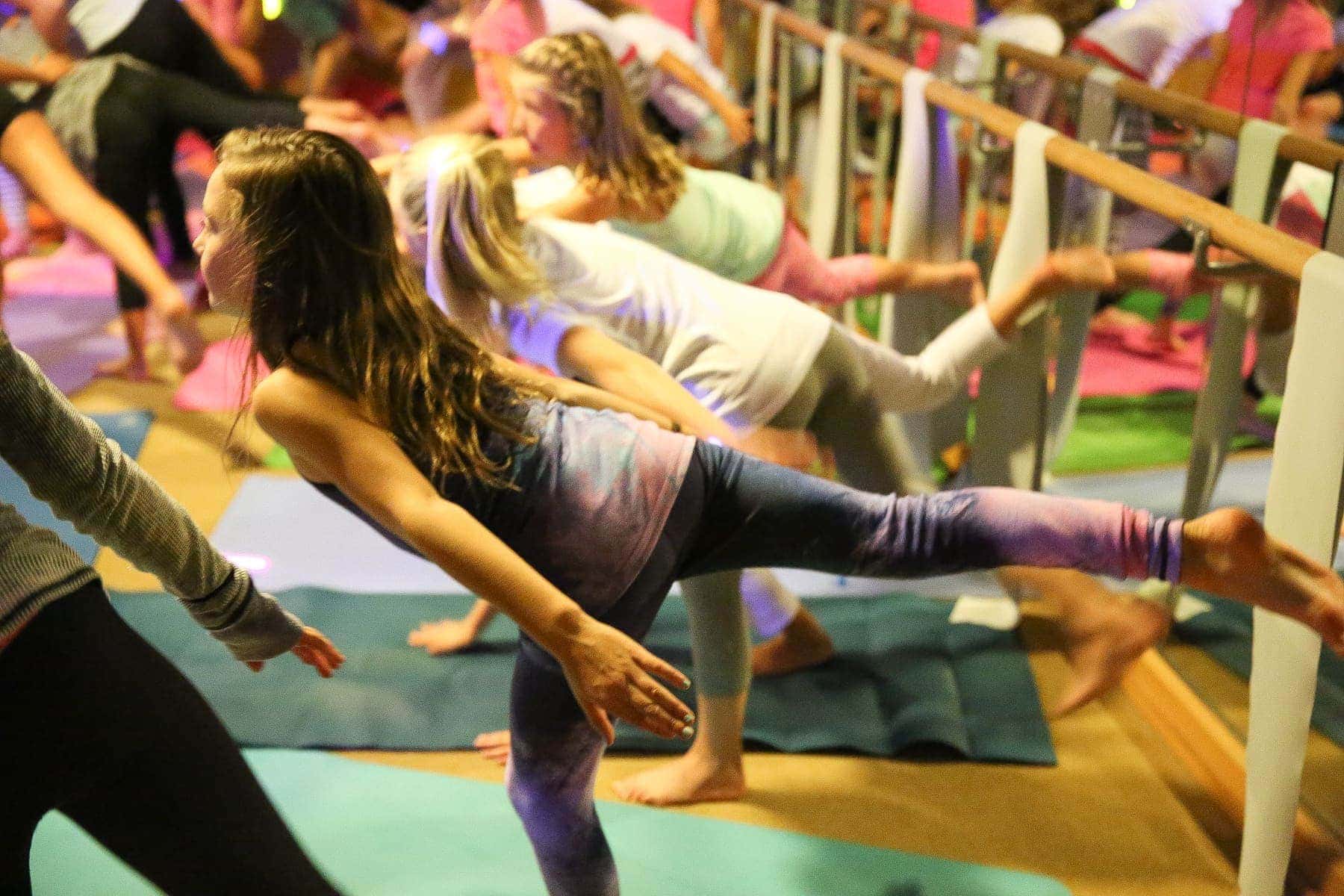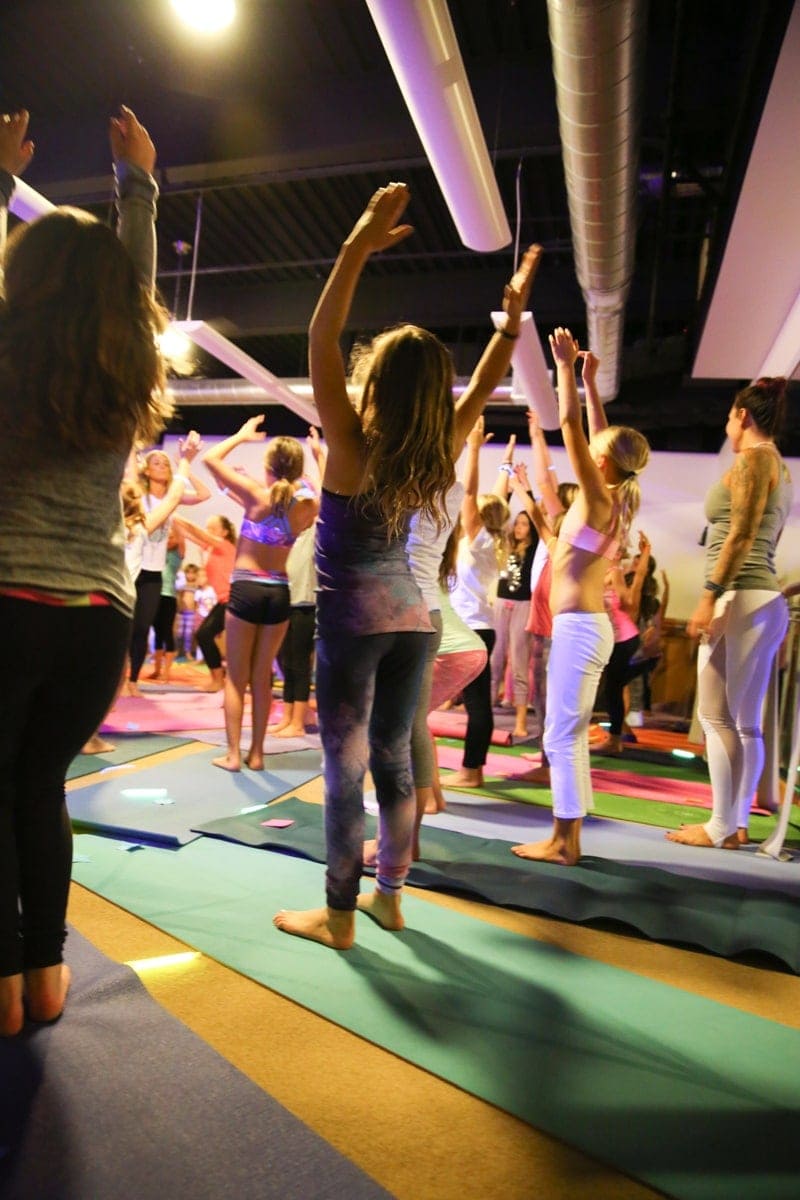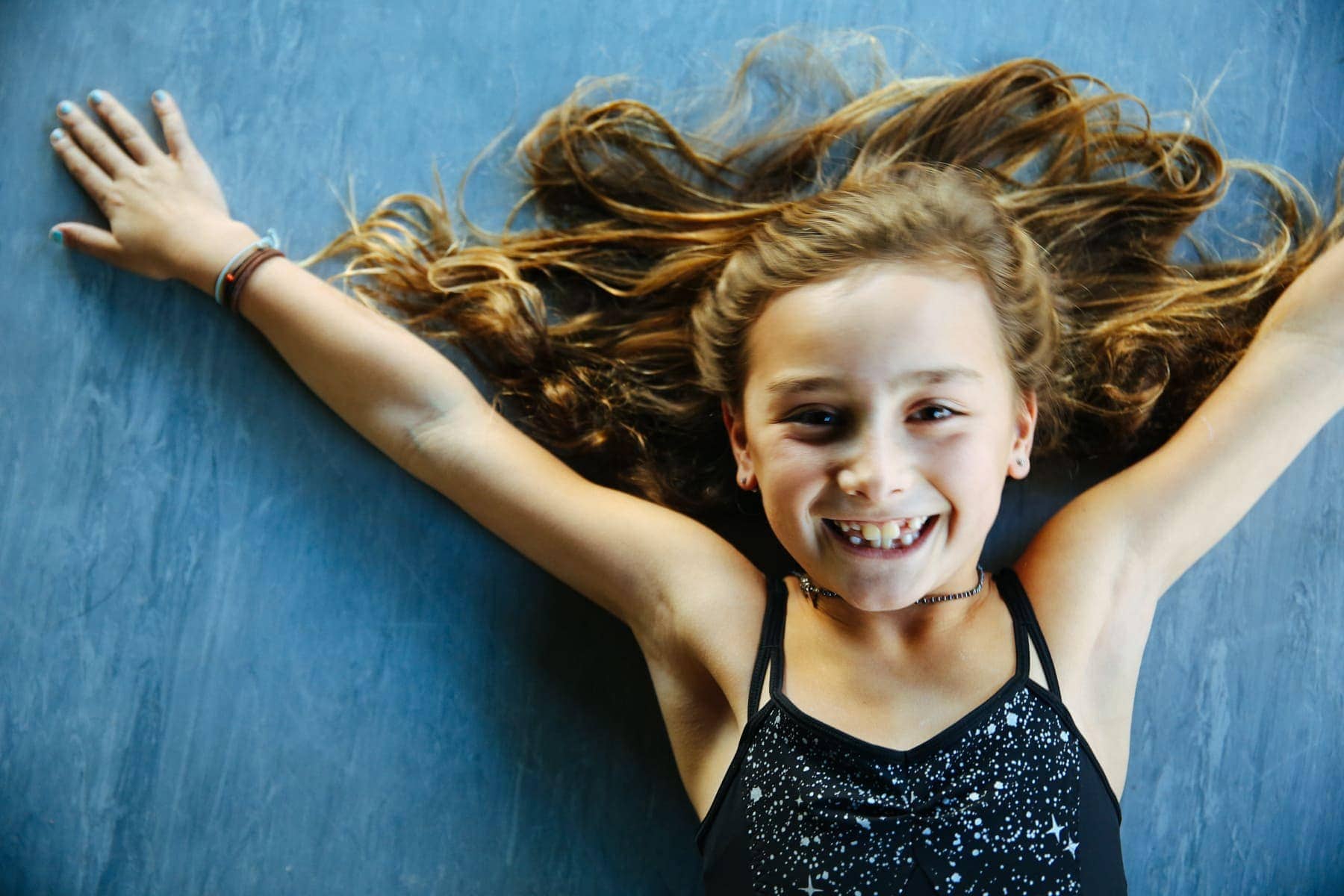 Ivivva has given our community events that inspire beautiful friendships while celebrating being a girl. Their latest moon gem collection is the perfect ensemble of technical fabrics with a mythical galaxy inspired motif.   The moon gem pullover is super soft and has enough room to layer and move around in.  I particularly love the quilting in the design.  Each piece enables our girl to move in any direction she is going, whether that be child's pose or a plie'.   Dylan loves the color purple, and anything about outer space.  Thank you Ivivva, this collection might be her favorite Ivivva look yet.
As a mom, I don't want my daughter to view girls as competitors.  I want her to find girls who share the recipes, not harbor them as secrets.  I want her to experience fulfilling friendships that lift each other up.  I want my daughter to learn how to nurture those friendships without feeling the pressure to be an over-pleaser.   Being a parent gives me the chance to make sure I am teaching by example.  She sees the healthy friendships I have and the great connections I have made over the years and I love our chats about the importance of having friends. I am mindful of the little eyes and ears that look up to me and I always take advantage of the teachable moments by sharing my stories with her.  Ivivva has also helped empower her through their fun classes and designing clothes that enable her to experience the magic of friendships through movement.
How are you raising a kind girl… I would love for you to share!  Comment below!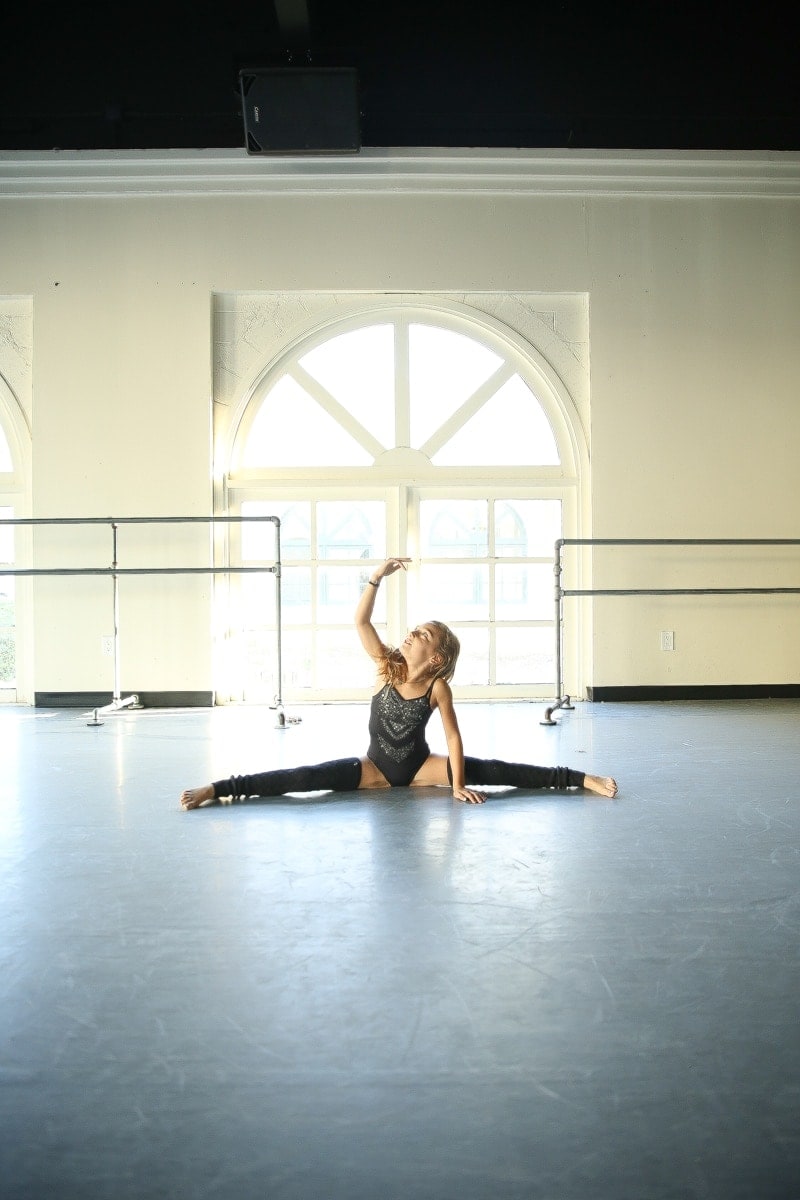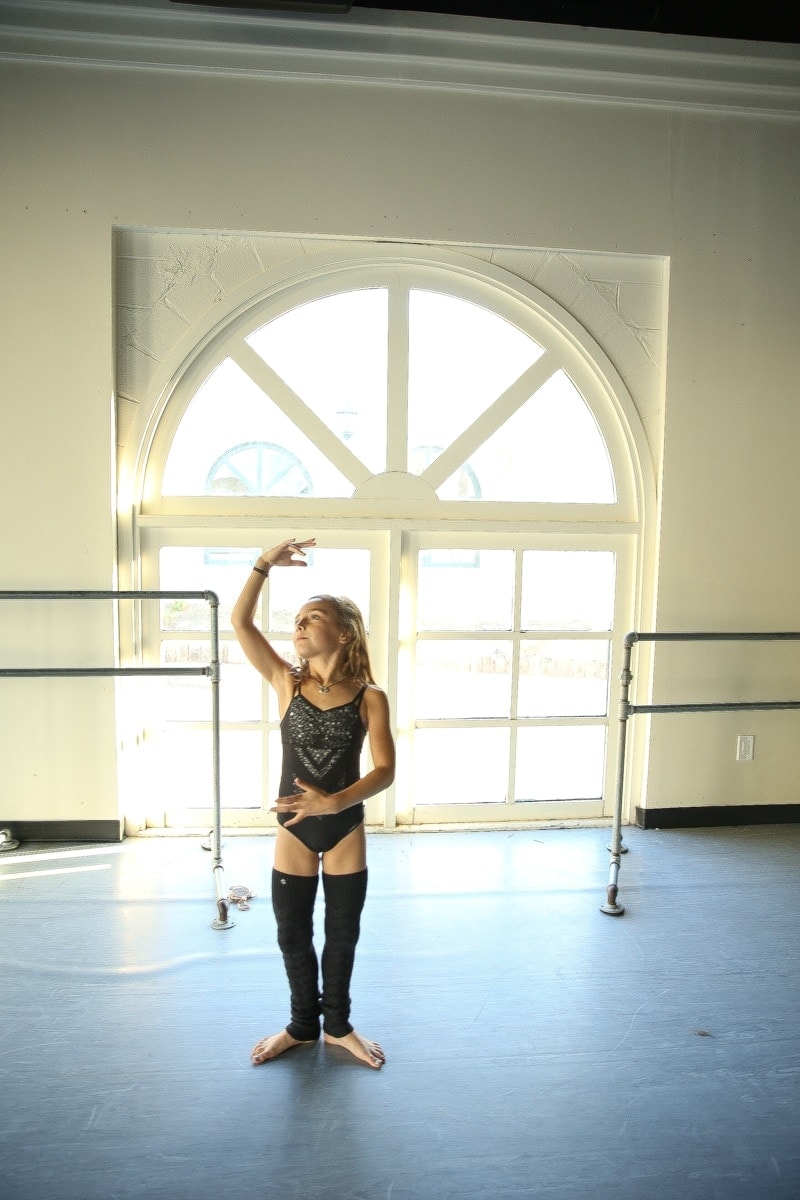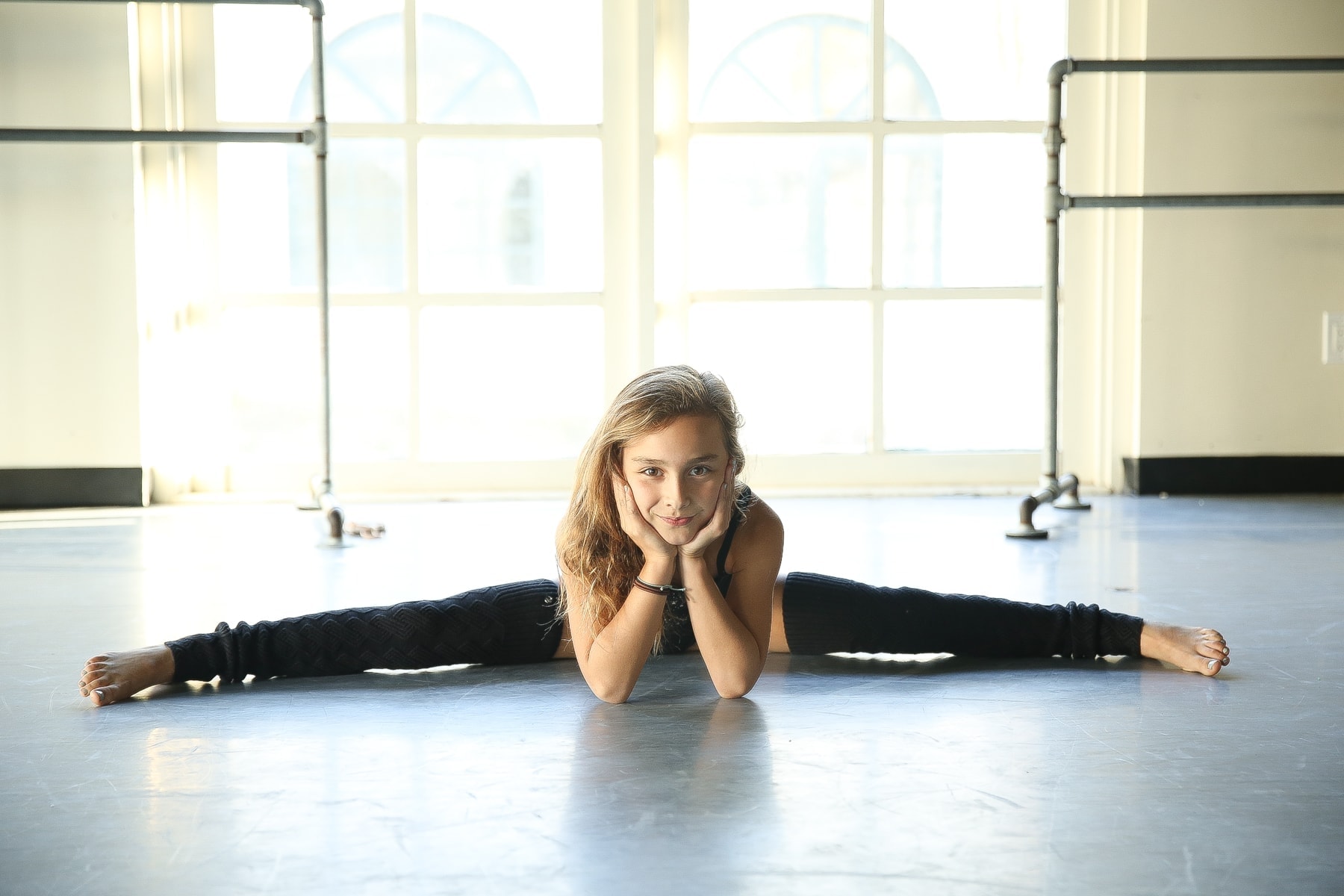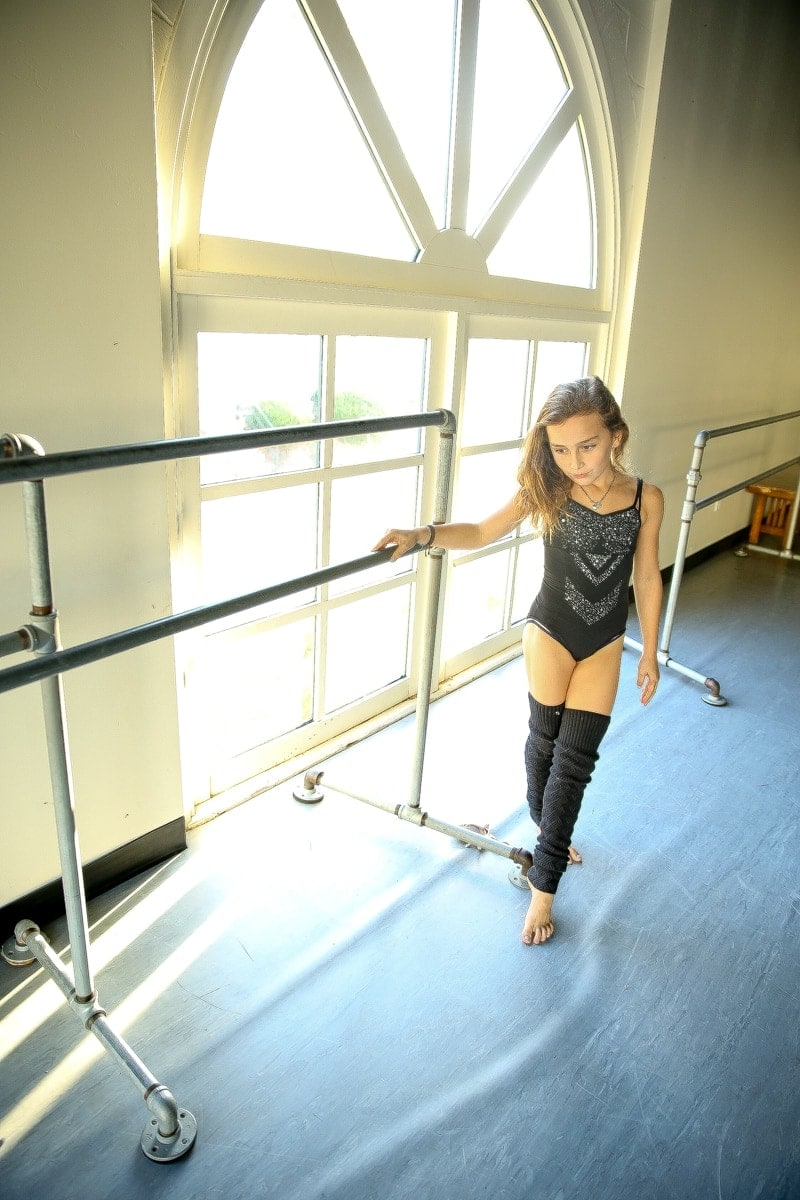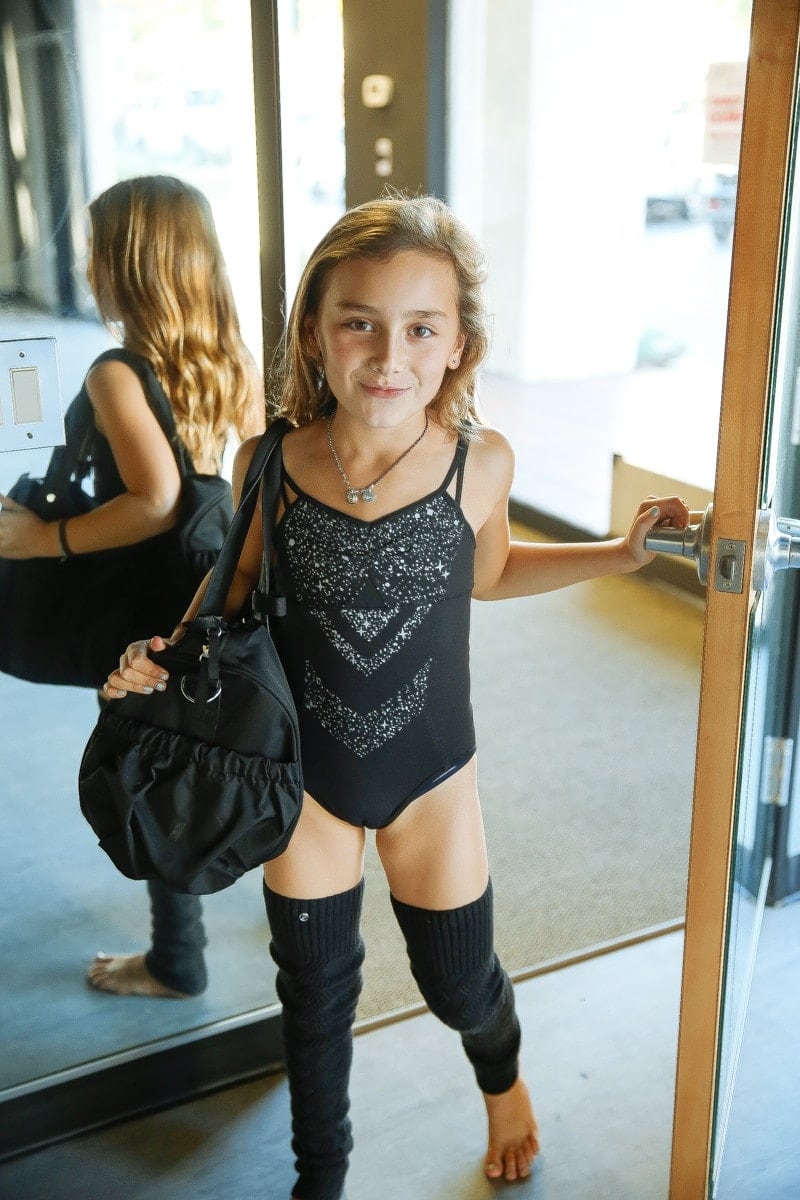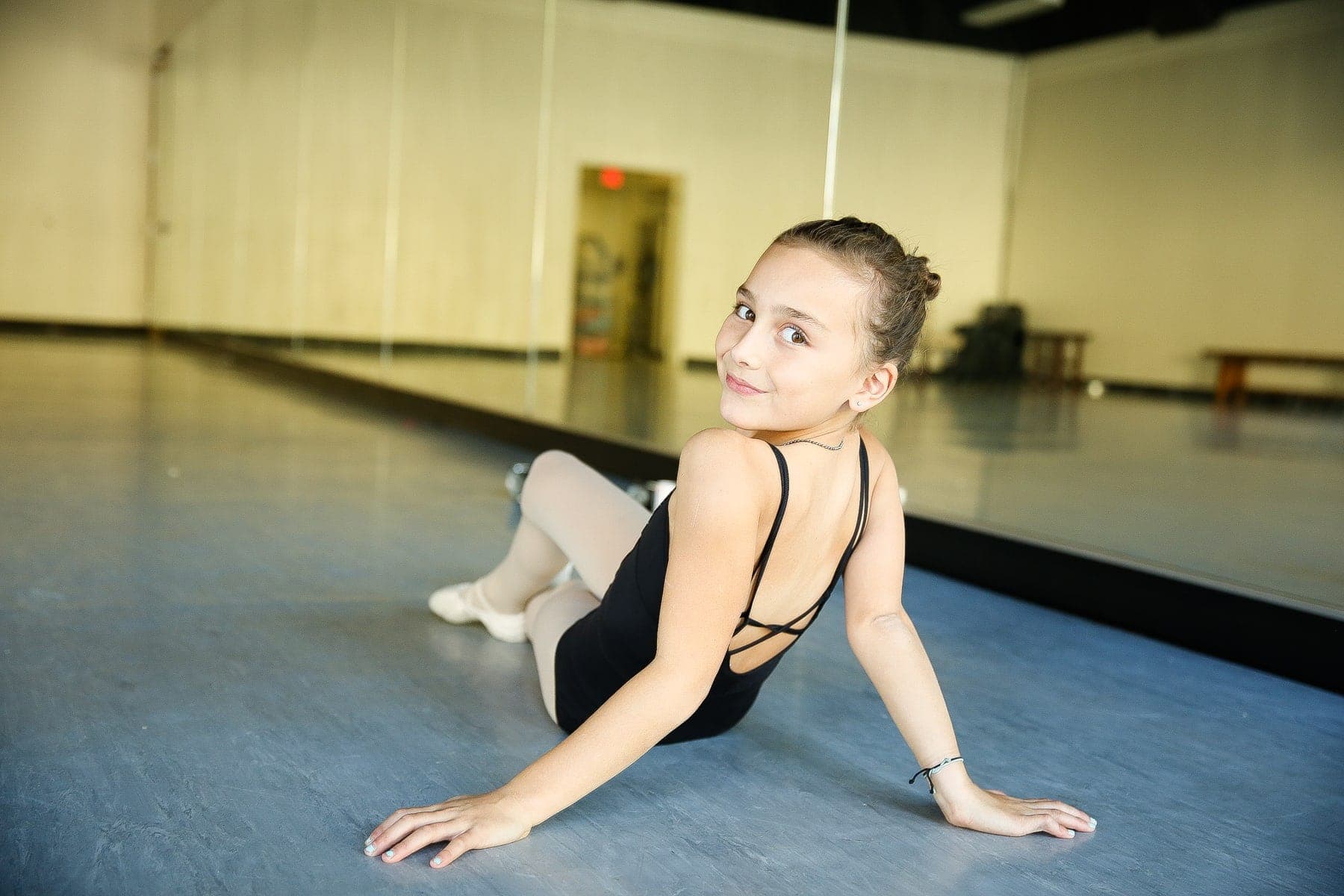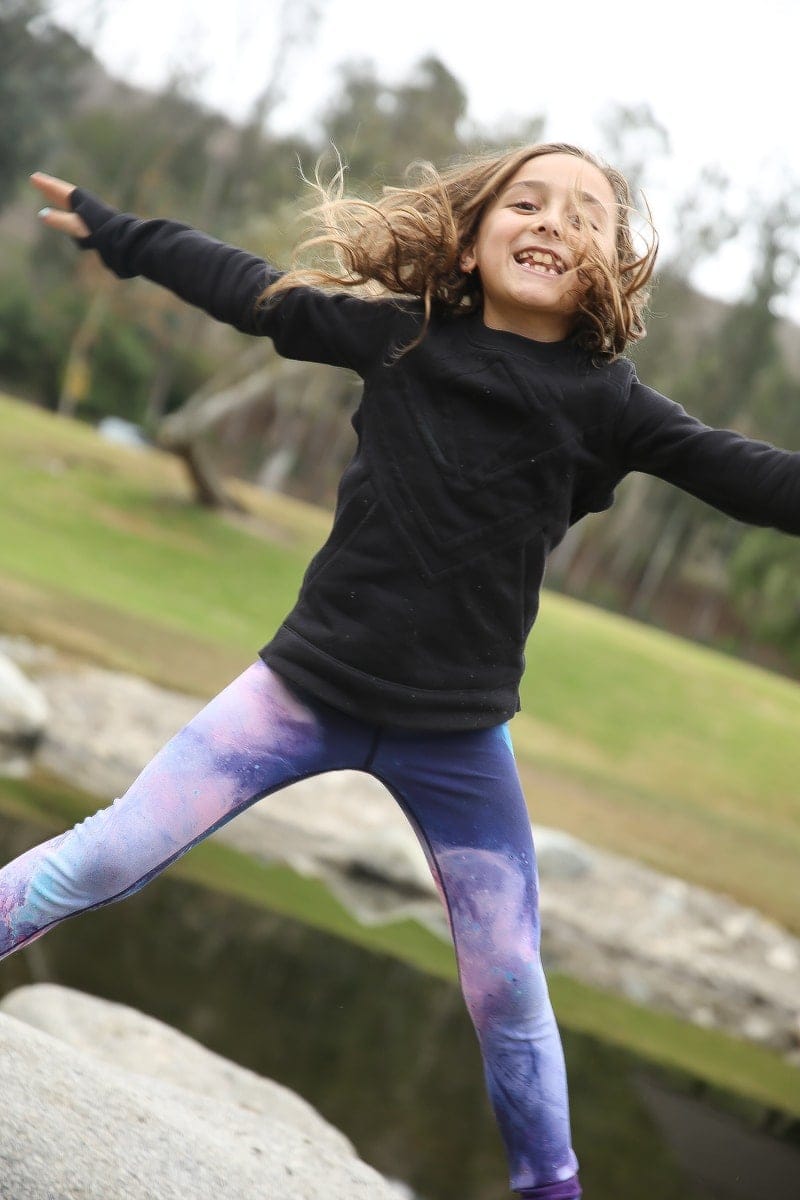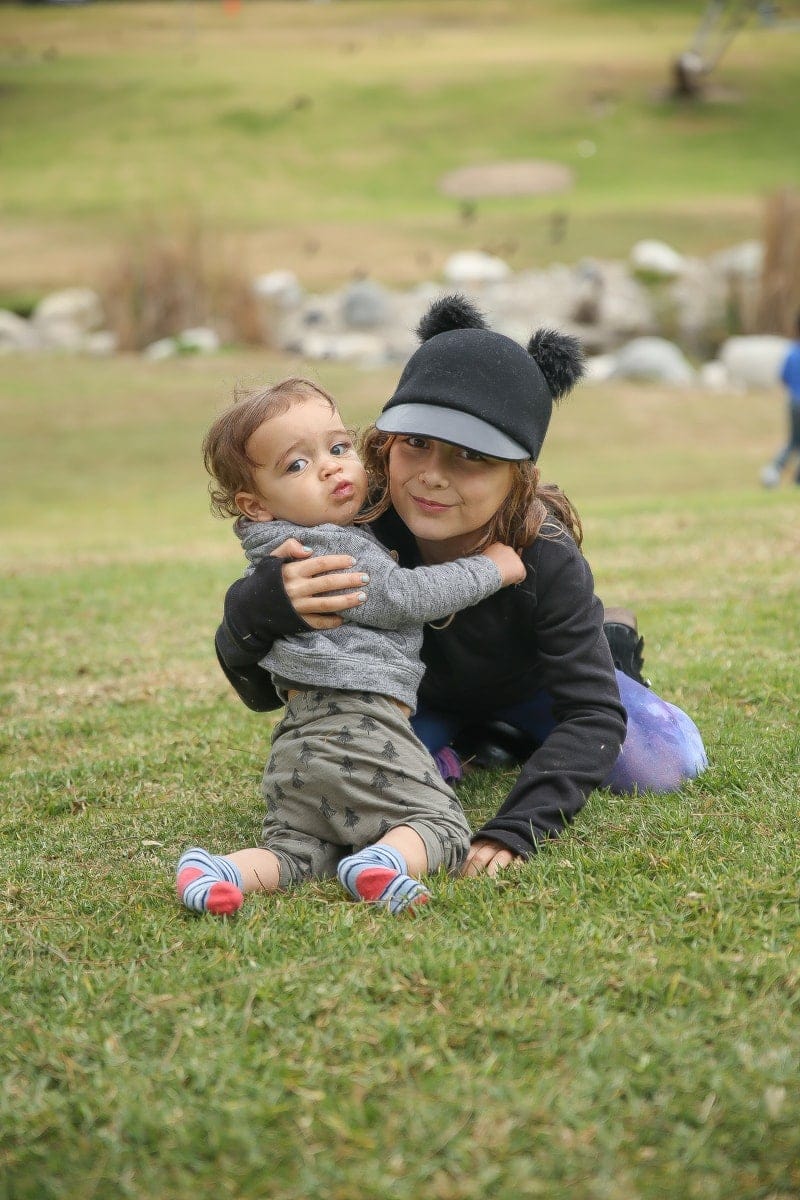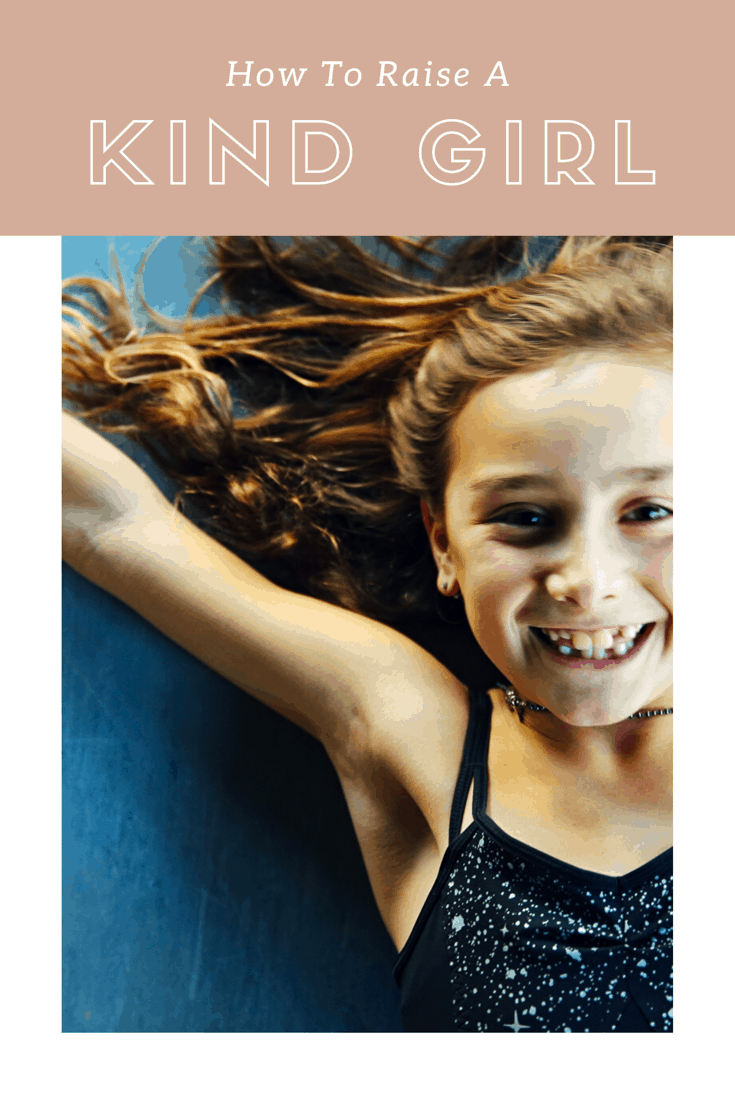 This Post Is Sponsored! As always, all opinions are my own! Thank You For Sponsoring CityGirlGoneMom!
Tips for Parenting In Style...
Never boring, always awesome. Keep up to date with the latest from City Girl Gone Mom.