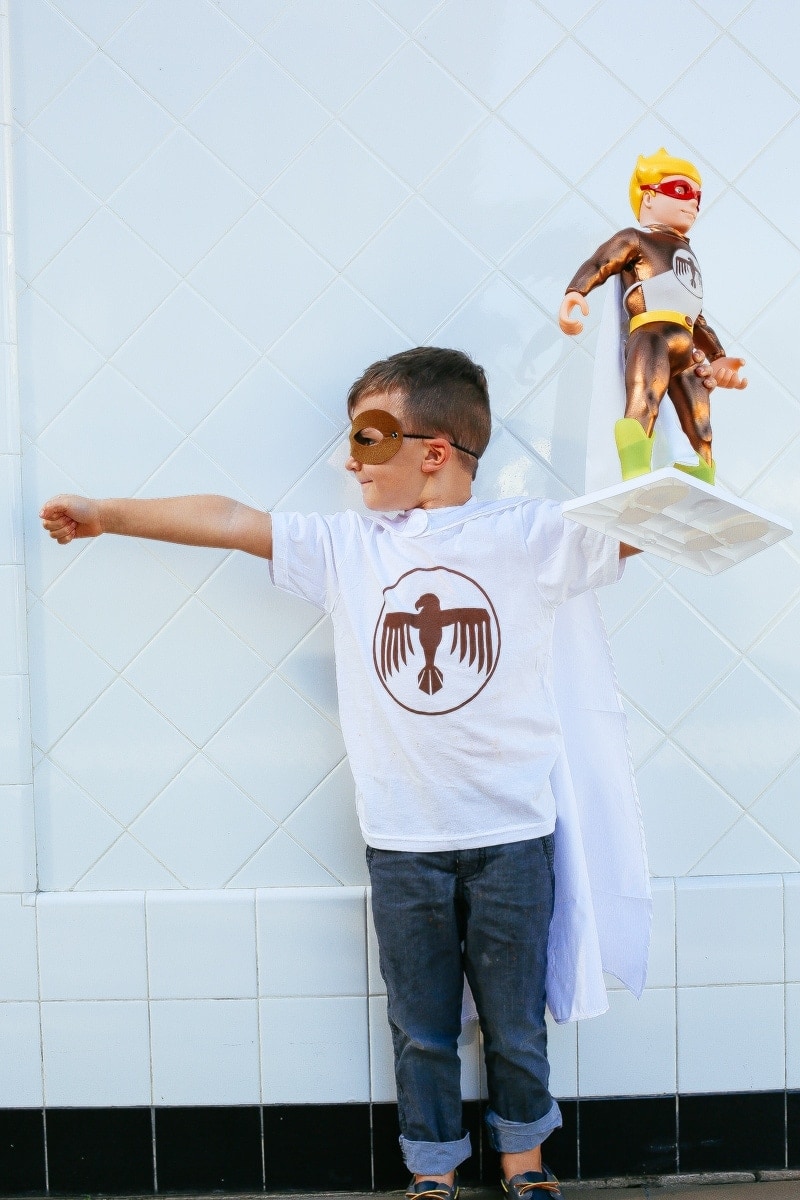 This Post Is Sponsored! Thank You For Sponsoring CityGirlGoneMom.
As a mom of four, I have seen a lot of toys come and go.  The ones that always stood out as 'must haves' always had an element of growth or learning for the kids.  As most of you know, our sweet Roman fights to be heard.  He is my third child, with a stuck in the middle demeanor.  He's like a horse, kicking at his corral, wanting to shake things up, Roman style of course.  His energy goes beyond a stampede of horses and its no easy task trying to reign in my stallion.
Like all parents, we want our children to be happy, to flourish and to find their place.  In our family, self confidence and a sense of self worth is very important.  Roman's rampant comparing and competing with his siblings is an ongoing occurrence, and sometimes has us questioning ourselves, and whether this is healthy.  Ultimately, Roman is innately fueled by his ability to either keep up with his older siblings, or even better, to take charge.
I recognize and respect all opinions of my mom-tribe as it relates to dealing with the one child that keeps me on my toes.  I didn't grow up with siblings, so this sibling rivalry dynamic is, at times, like exploring uncharted territory.  Honestly, I do question myself more often than not.  Am I doing a good job?  Am I being fair?  Am I giving them each enough attention?  Will they be disappointed? And the list goes on.  At the end of the day, we're all doing our best here, attempting to navigate through sibling hood and paving the way for them to sibling-on.
The answers to these questions are easy though.  At times, why yes… I am failing, and sure, they WILL be disappointed.  But, I have learned that it's okay. This is life! As long as I stay true to myself, and my mission of being a stellar role model by pushing them through any obstacles and cheering them on with unbridled love, that's a success in my book.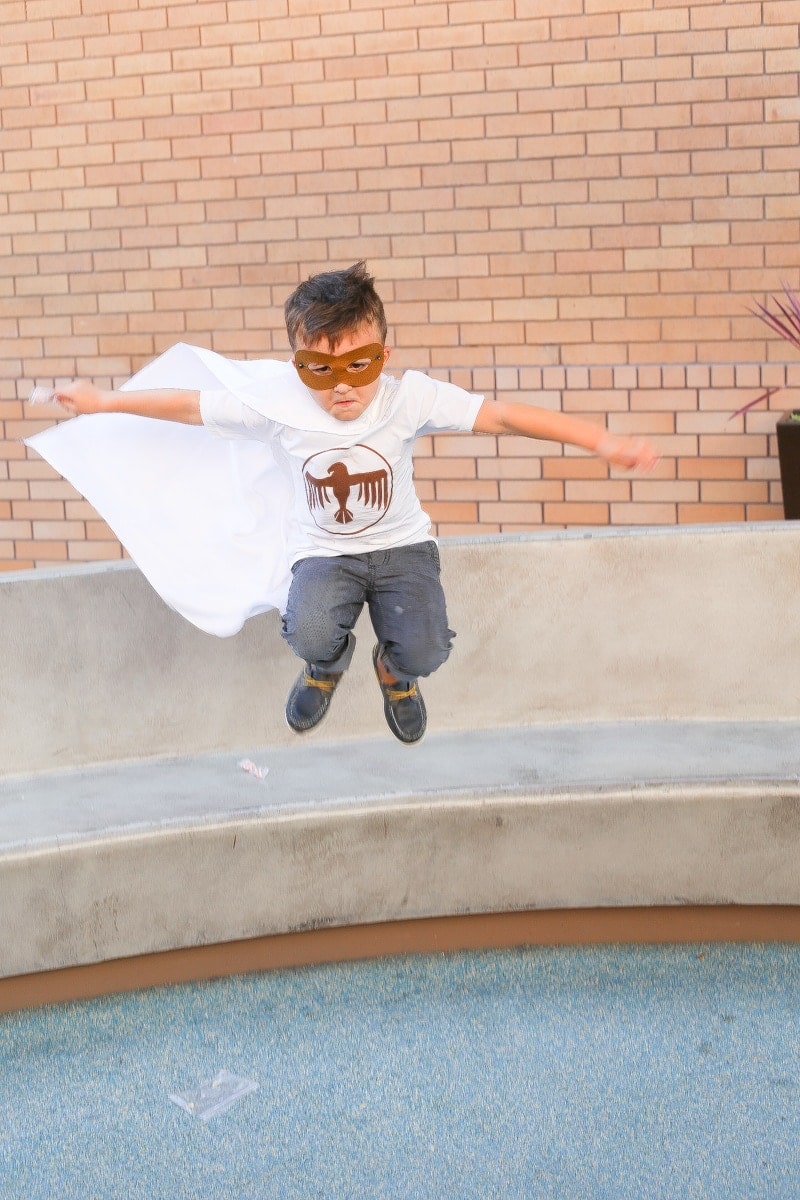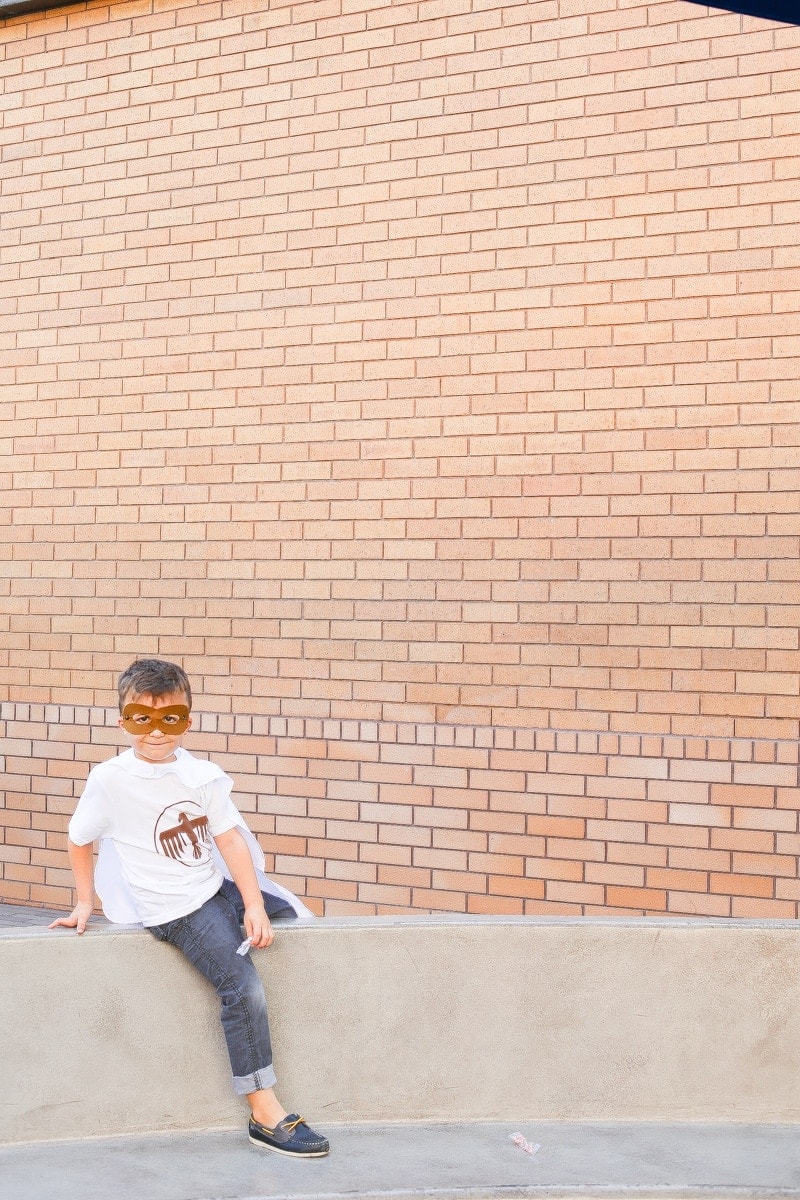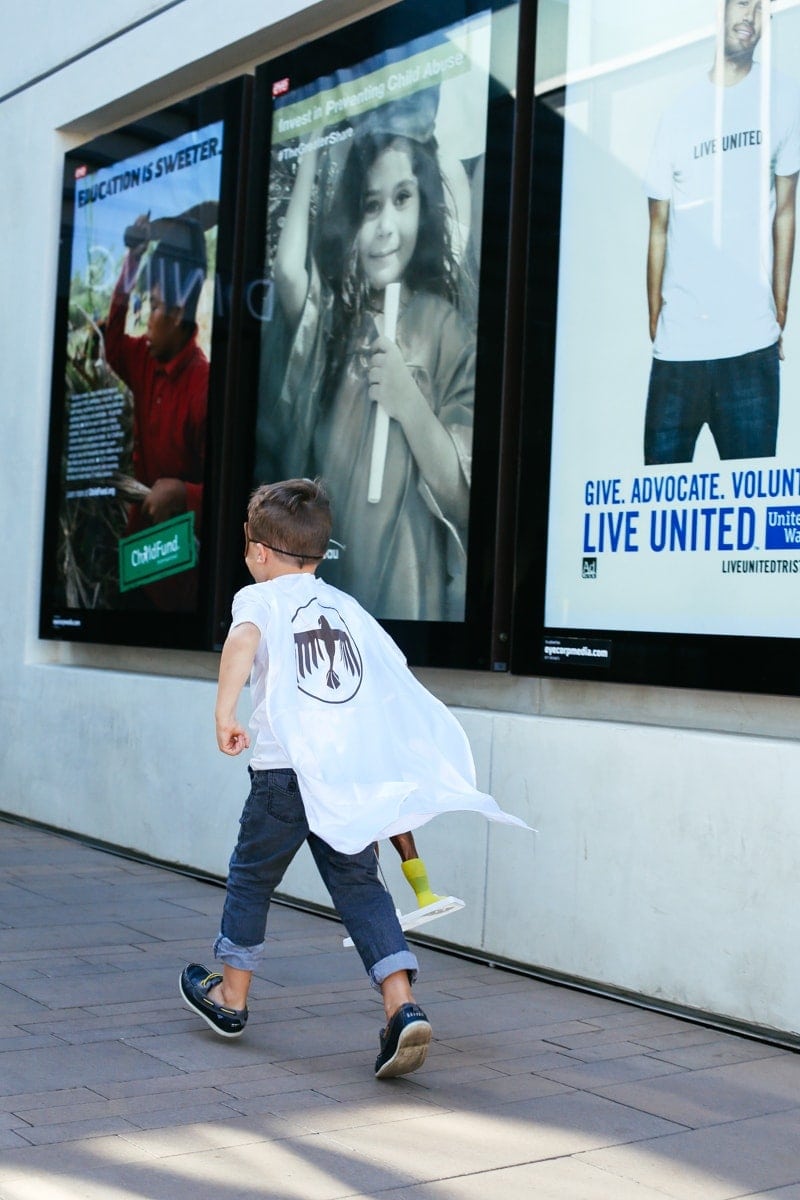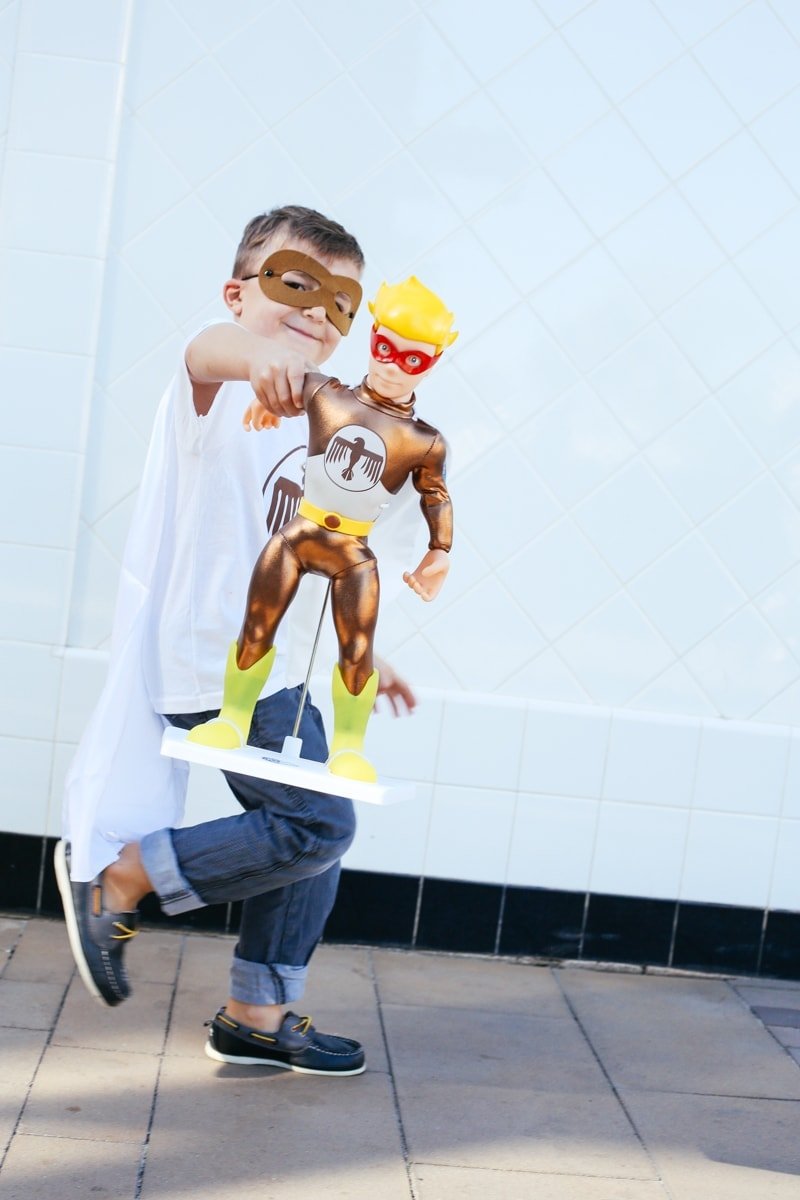 As much as I wish there was a golden key when it comes to parenting, I am okay with learning as I go.  I want Roman to have the courage to speak up for what he needs and believes in.  I don't want him to hide behind any mask, but rather have the courage to be himself.  I want him to be brave.  Anything else would be crushing his spirit.
HeroBoys is a collection of superhero characters that sets out to empower young boys ages 3-10.  The creators, parents of two young boys themselves, invented the line for all boys to inject positive messaging and meaningful, educational content into a superhero landscape. The characters, Blazer, Gusto, Rocko, Stormsurge, Techno, and Thunderhawk, learn to work together and use their inherent strengths and talents (something that all children have) to help make a positive impact in the world.
After being introduced to HeroBoys, we knew it would make the perfect Christmas gift for Roman! We chose Stormsurge and Thunderhawk.  Each superhero has a special power that your child could emulate.  Roman was genuinely interested in the story behind the superhero and I could see his eyes light up as he began to relate.  What I love most as a parent is their meaningful super power.  Thunderhawk loves animals and loves to live in harmony with them.  Stormsurge, our other hero boy had trouble making friends at school and inherited the power of water and his mission is to protect our environment and save our natural resources.  Each message is a perfect learning tool for your child and shows no limit to your boy's imagination.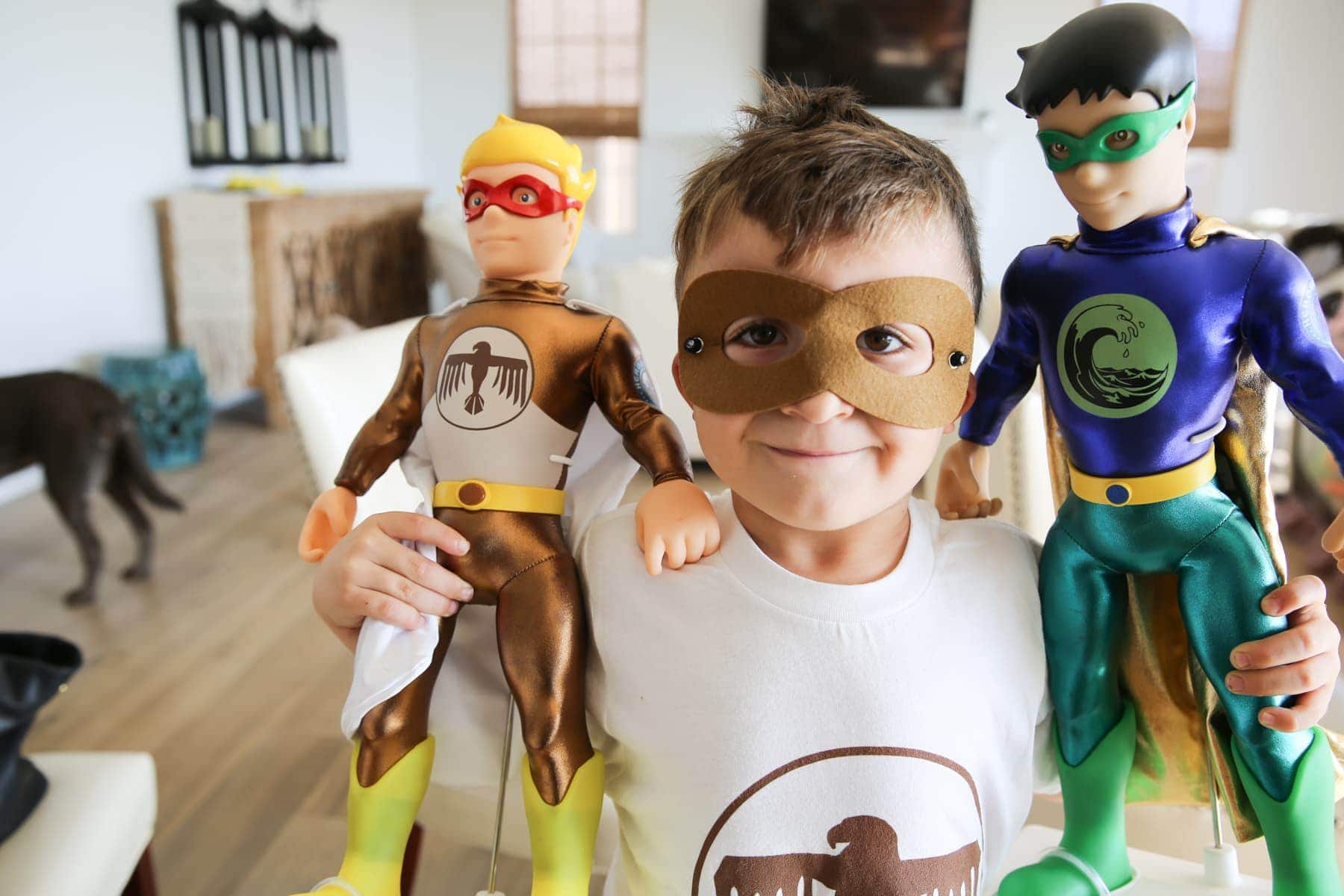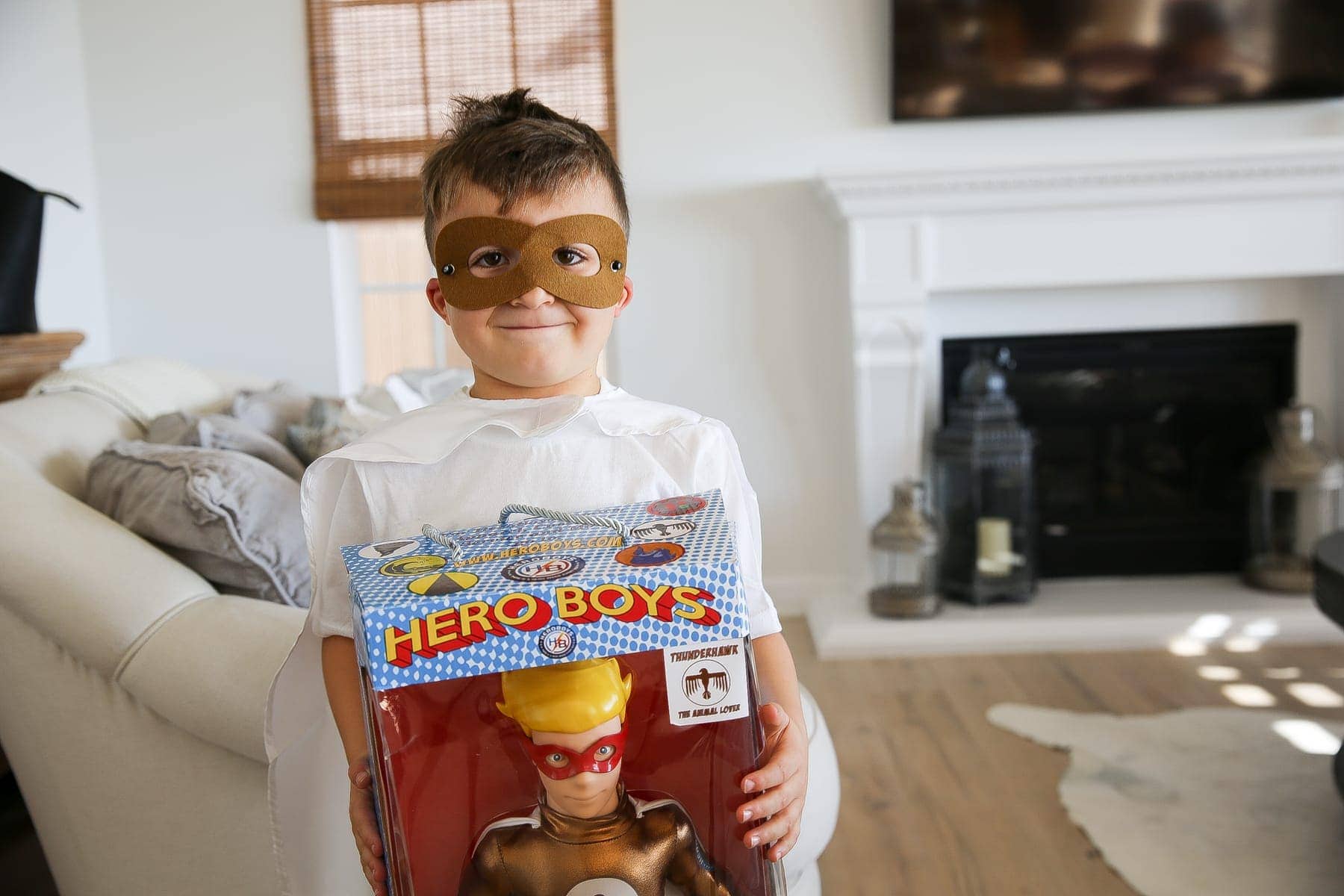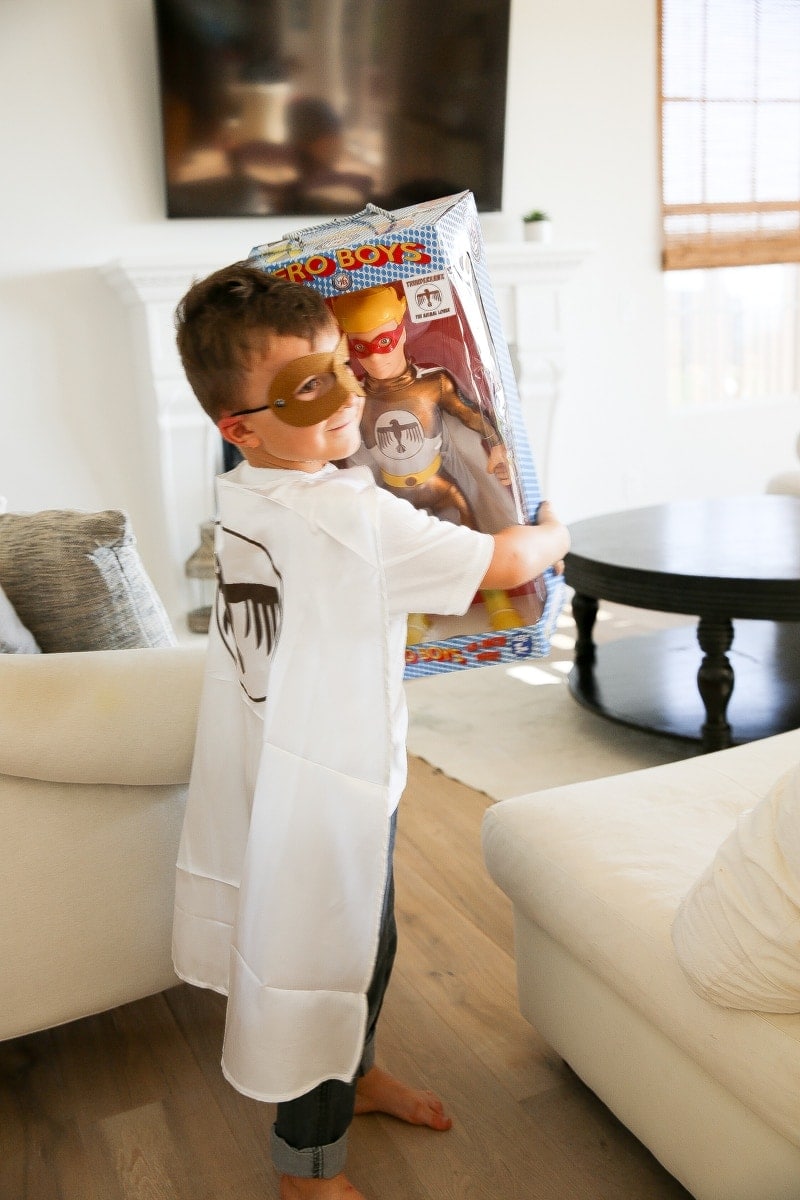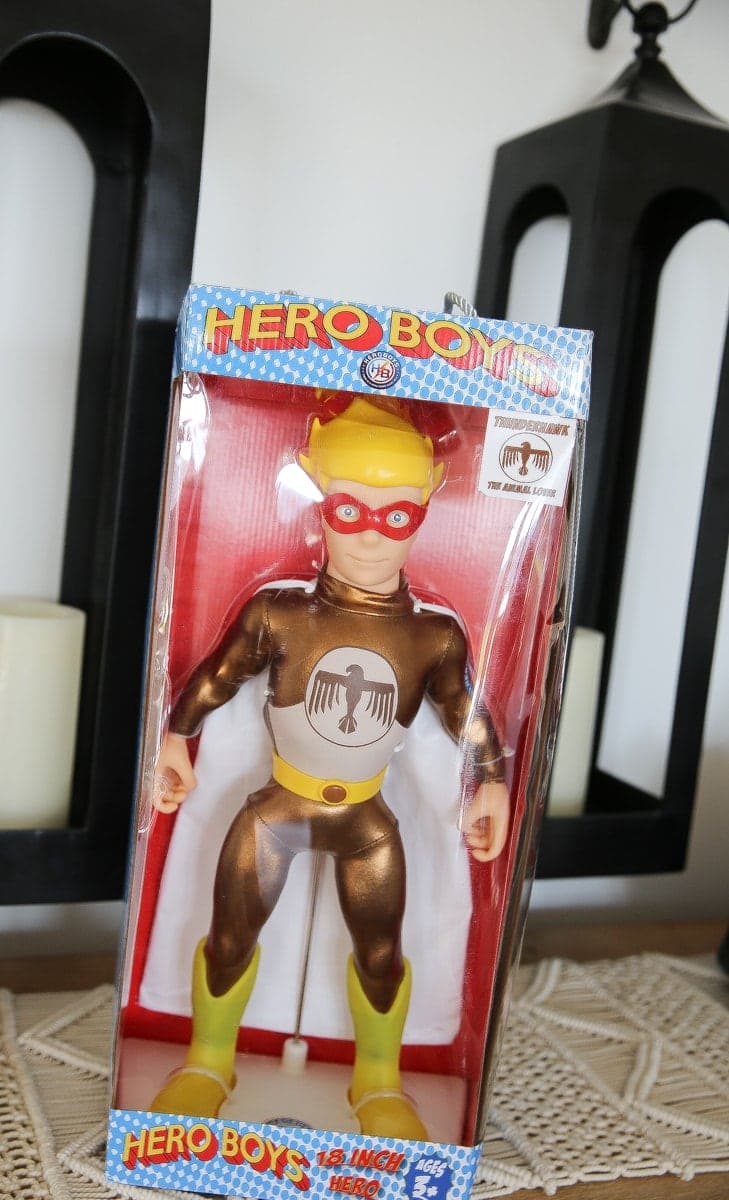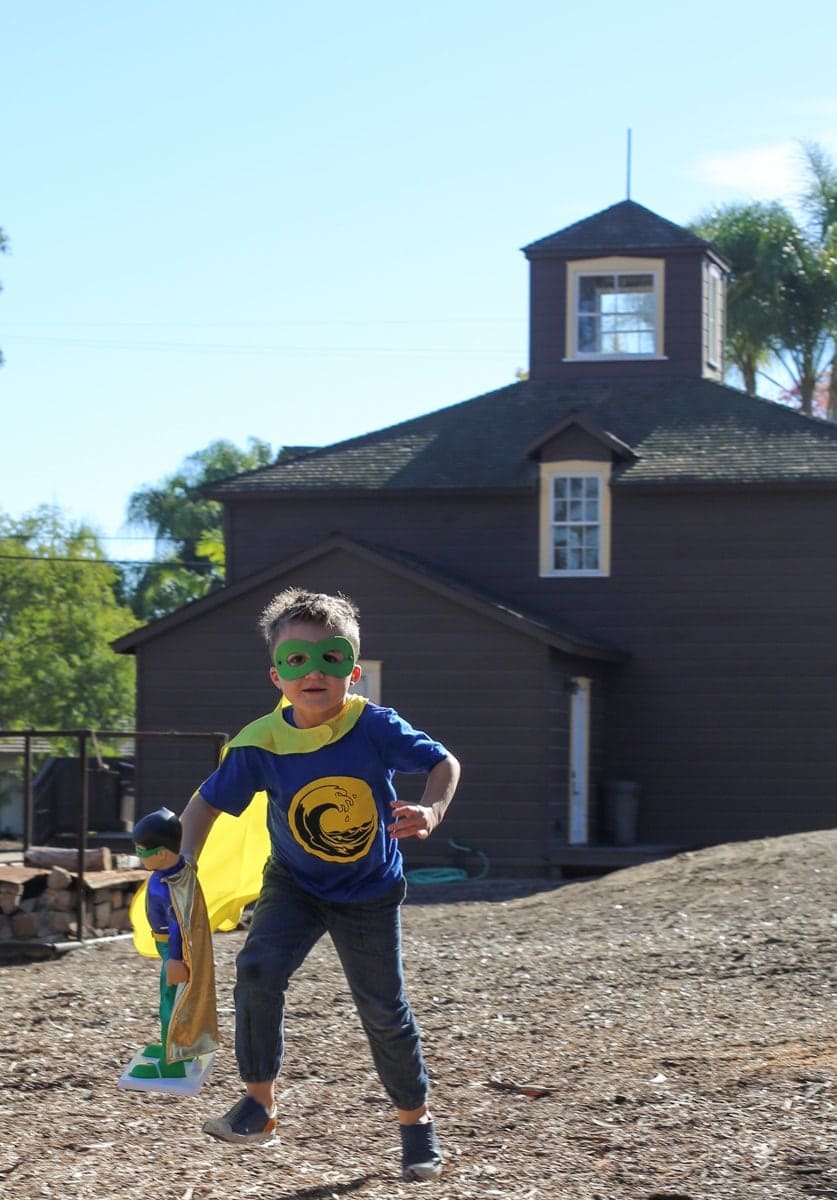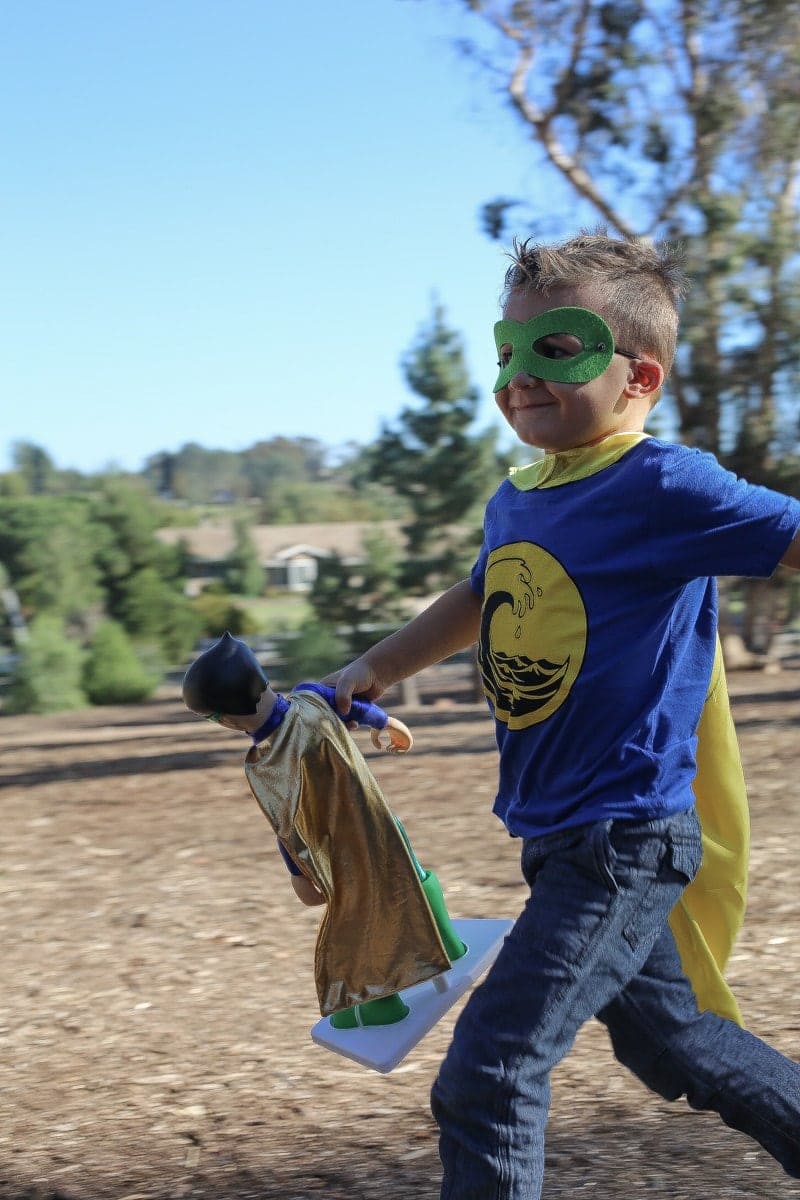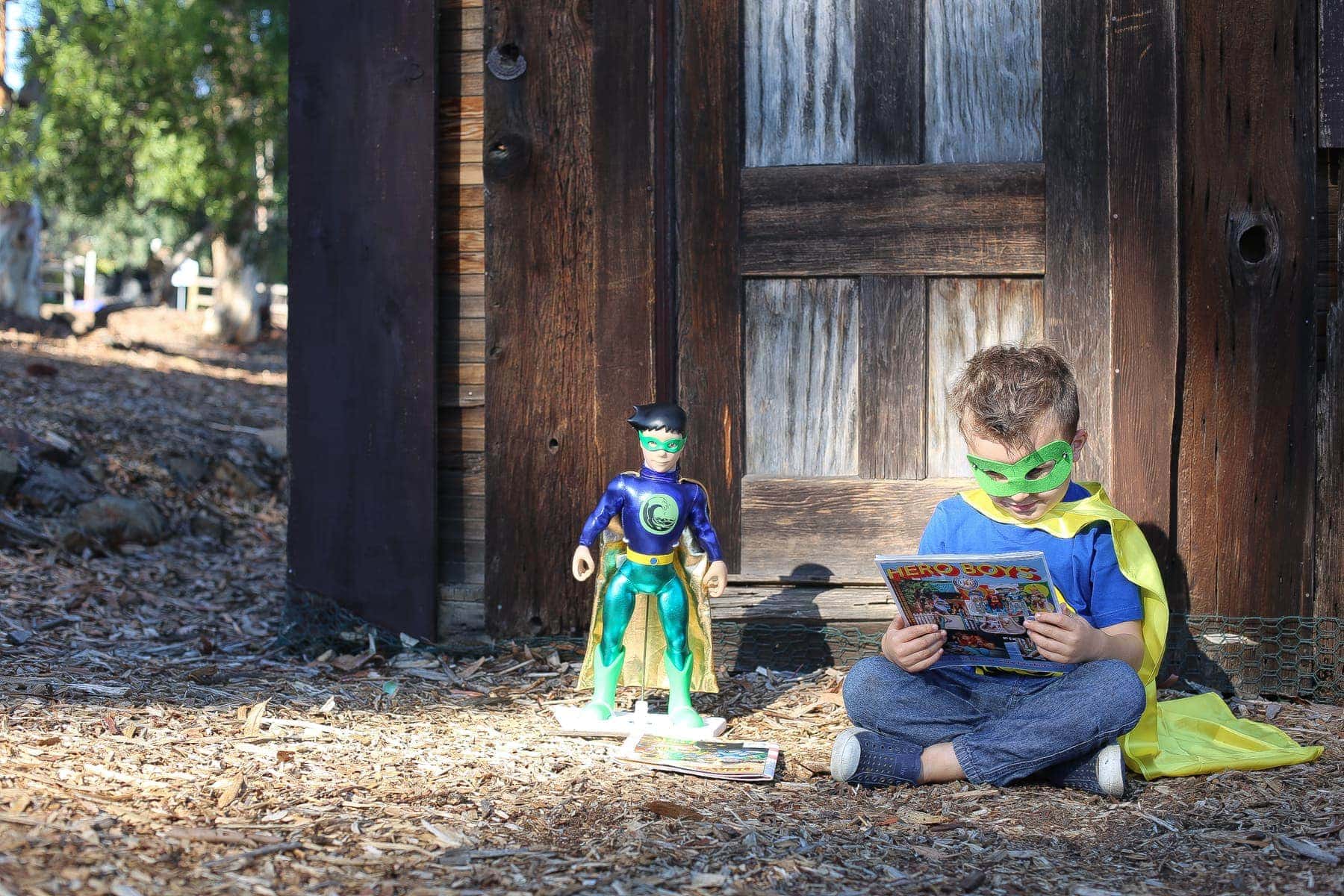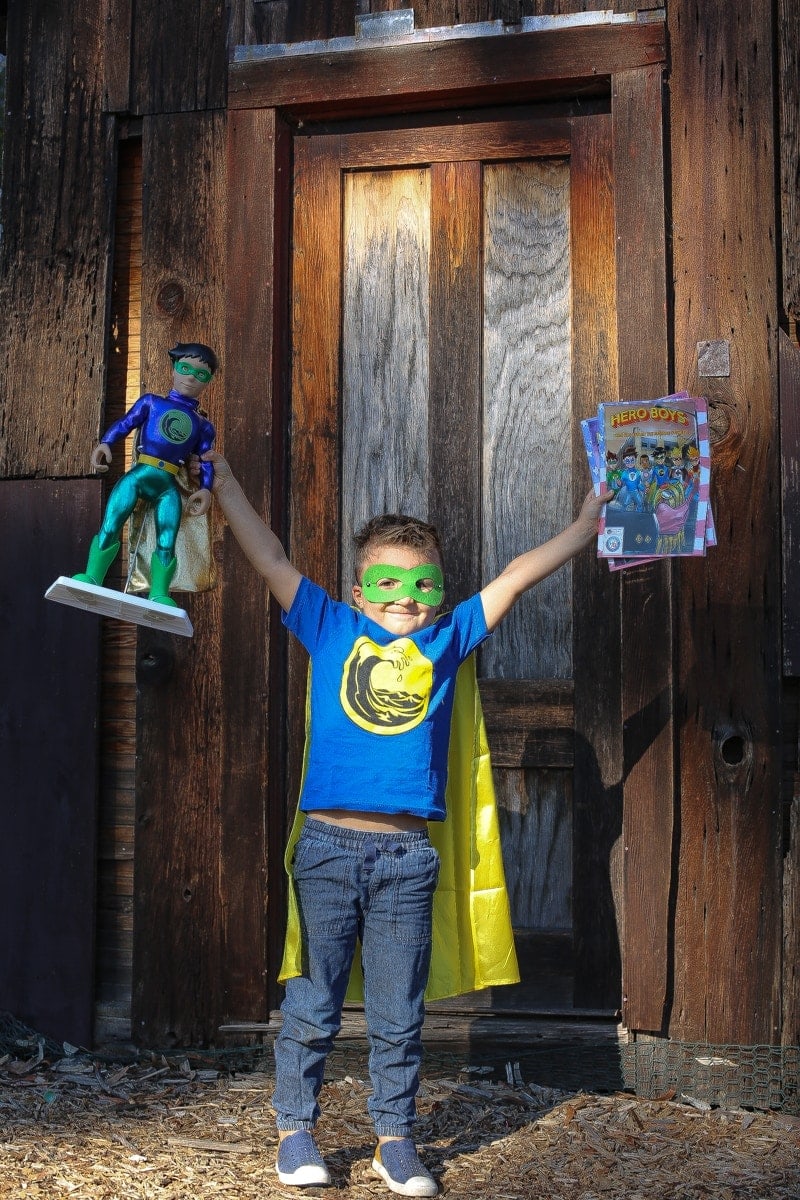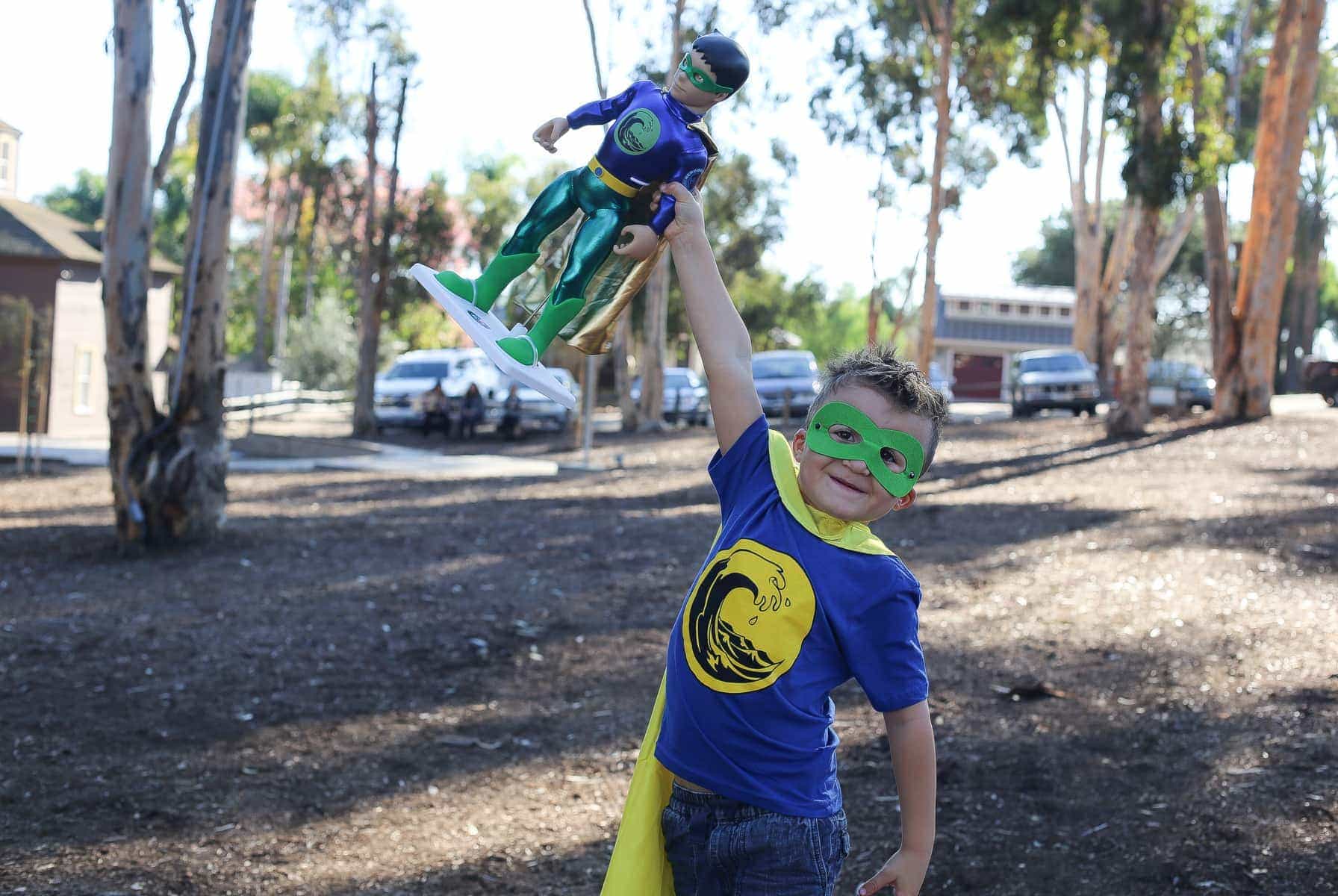 We opted for the HeroBoys Starter Kit, which is an 18-inch HeroBoys Hero, HeroBoys comic book issue #1, t-shirt, and cape & mask (that correspond with the Hero). Retail value of $107.  Right now, you can buy the items individually on Amazon to get your little boy on his way.  The two HeroBoys we chose were surely a hit with our on the go wanna be super hero that clearly no kryptonite can stop.
Every day, I am more and more fascinated by my children as they grow and play. The best part of my day is watching their little (sometimes big) personalities unfold.  In a world full of super heroes, anything is possible. I want everyday to be filled with FUN for my kids. I want them to flourish as siblings and if that means saving one another from the bad guys, so be it.  Roman, my on-the-go super charged little one is finding his way among the Schaffer gang, and HeroBoys is a great choice for his little boy imagination.  My kids are always immersed in some sort of exploration and play.  I think it would be fair to say I speak for many moms, and we LOVE when our kids flourish.  Soon enough, the baby too will want to be a HERO!
I want my kids to celebrate being siblings; to be close in mindset, but always respecting one another's differences.  I want them to fight, forgive and love through all the varied stages of sibling hood.  As they navigate through life, I want them to know their relationship is worth celebrating. They should always know they have one another, whether for counseling, guidance, cheering or support. HeroBoys encourages imagination in such a unique way through focusing on play, and is spot on when it comes to kids navigating adventures and adversities.
What I love about my job:  HeroBoys is offering a discount code for $5.00 off your next purchase at either heroboys.com or Amazon.  Just use the code HBBA 2001
Giveaway:  HeroBoys would like to give one lucky CGGM reader a HeroBoys Starter Set, which is an 18-inch HeroBoys Hero, HeroBoys comic book issue #1, t-shirt, and cape & mask (the correspond with the Hero).  Retail value of $107.   We are giving away Thunderhawk!  All you have to do is the following:
Subscribe to citygirlgonemom.com by entering your email
Follow @citygirlgonemom & @yourheroboys on instagram
Post a photo of your little lad having fun and hashtag it #CGGMHeroWinner announced on December 20th!
Tag two mommas in the post 

GoodLuck!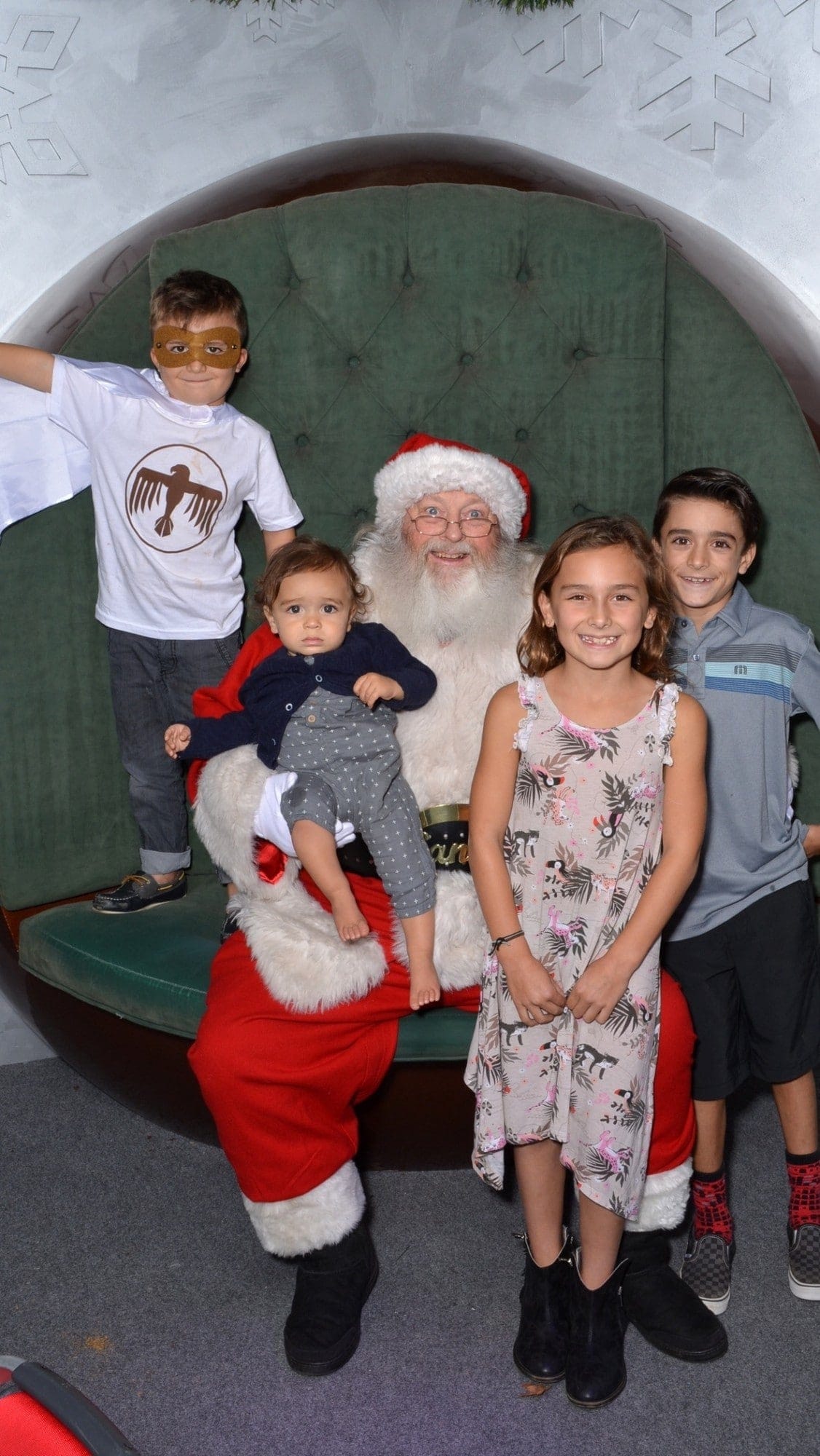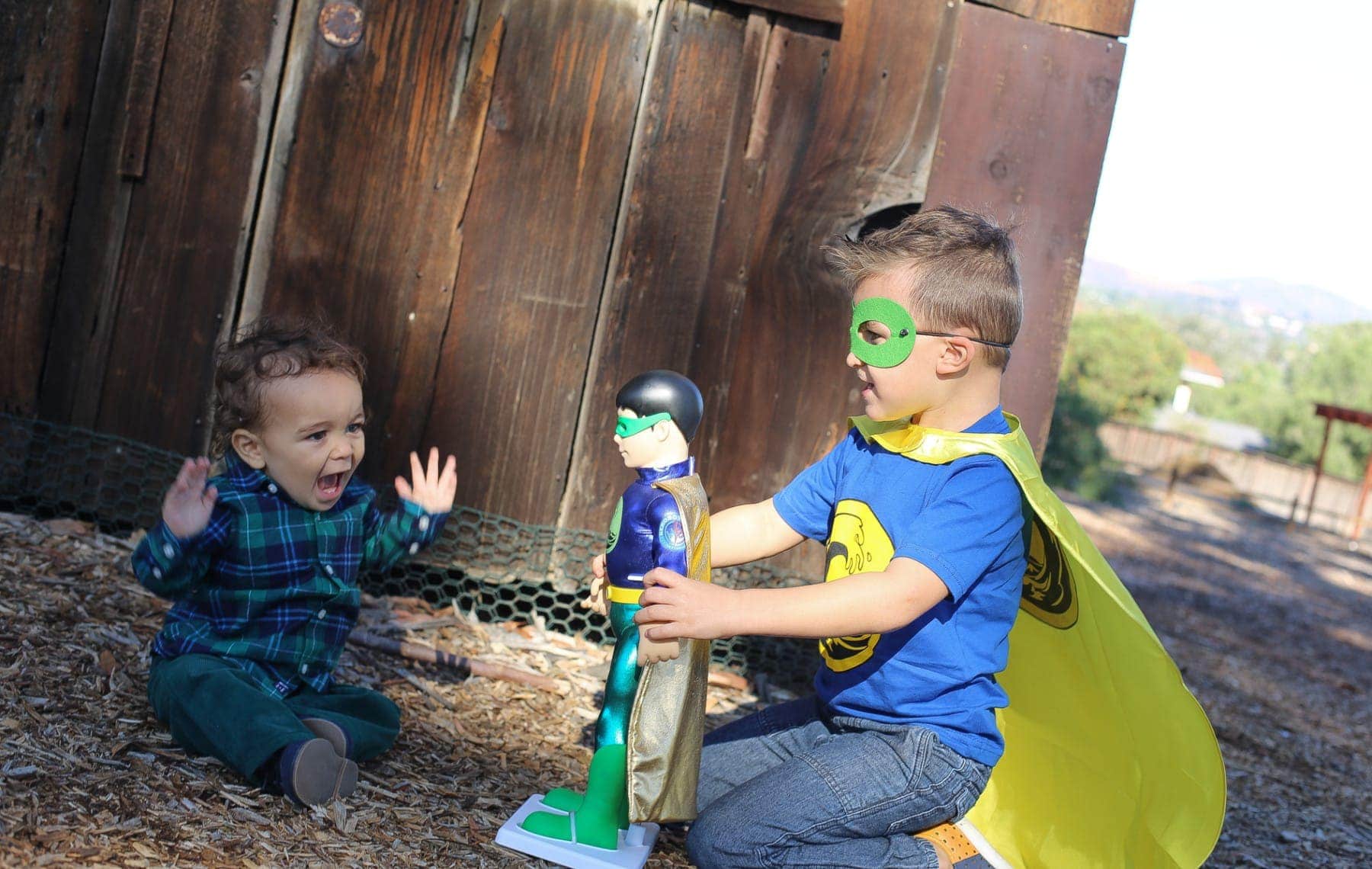 This Post Is Sponsored! As always, all opinions are my own. Thank You For Sponsoring CityGirlGoneMom!
Tips for Parenting In Style...
Never boring, always awesome. Keep up to date with the latest from City Girl Gone Mom.