With the holidays just around the corner, I'm thinking of all the gifts I still have to wrap for my family. Gift-giving is so much fun, and I can't wait to see my kids' faces light up on Christmas morning! And as much as I love giving a well-planned and thoughtful gift, stocking stuffers can be just as cool and exciting to open! A couple of necessities, some small toys, and maybe a bit of chocolate for good measure. Kids can't be mad about getting socks when they're wrapped up in a cool bag or filled with candy canes! Here are 10 of my favorite stocking stuffer ideas for kids!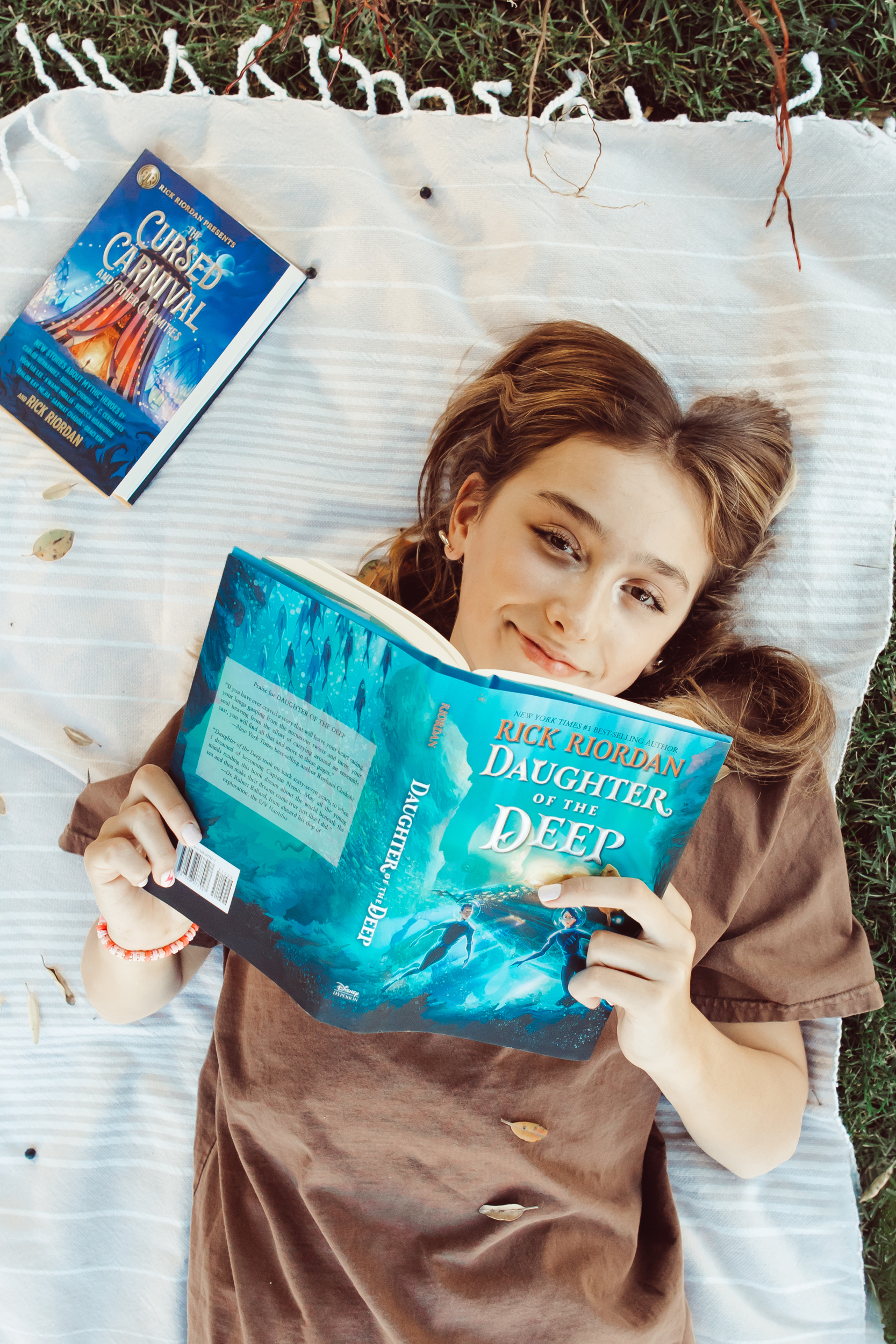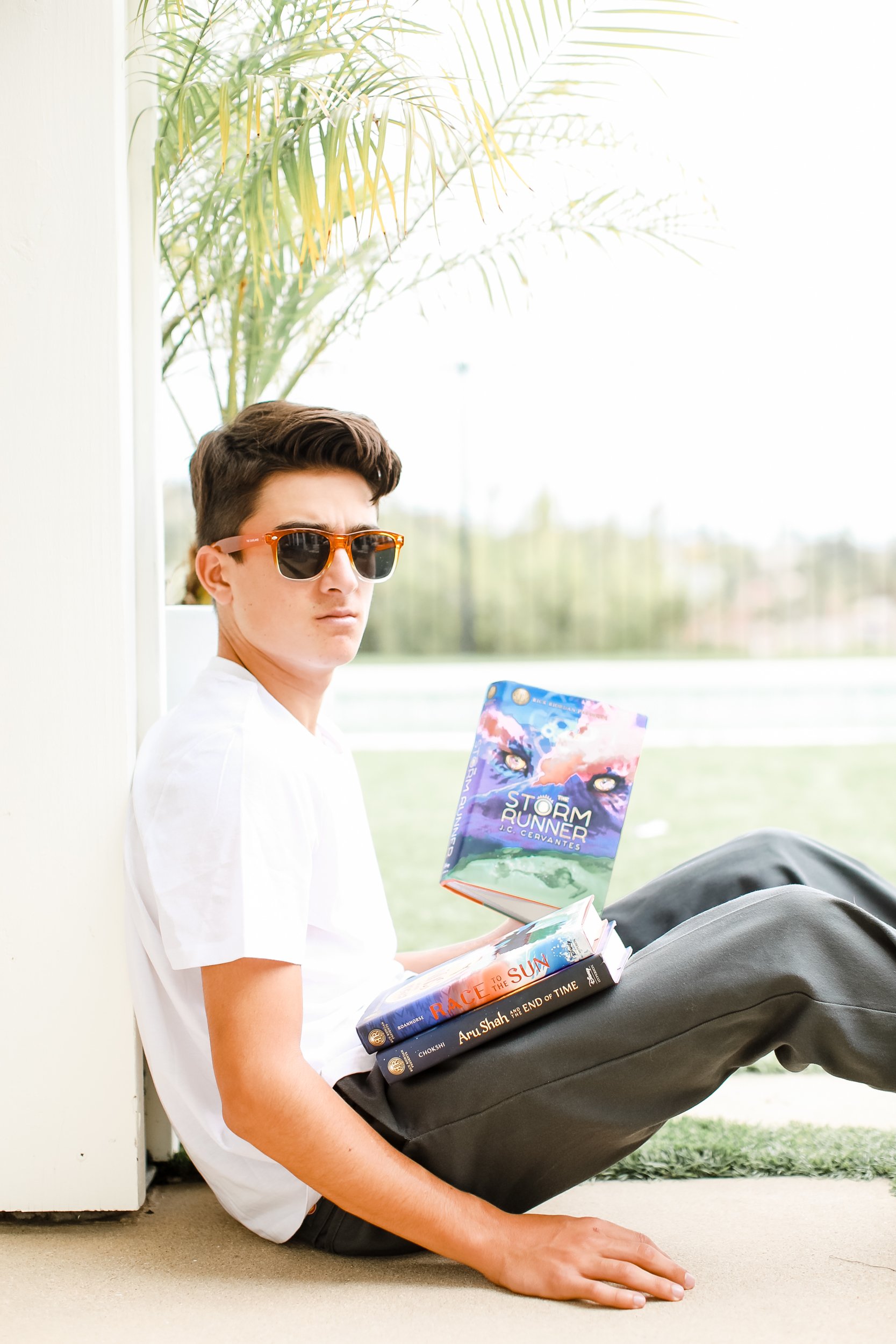 Disney Books
All of my kids are obsessed with any and all things Disney, but my two eldest love the Rick Riordan Disney book collection! The number one New York Times bestselling author is back with two new and exciting middle-grade adventures: The Cursed Carnival and Other Calamities and Daughter of the Deep! If your kids love stories of magic, fantasy, and adventure, this is a great gift!

Rowan Jewelry Travel Case
How badly do we all want to start traveling again? Well, we might not be jumping on a plane to any far-flung destinations this Christmas, but I found the perfect stocking stuffer for tweens and teens! (And I might get one too!) Rowan has the perfect travel jewelry pouch for when you are on the go. Plus grab cool holiday subscription boxes filled with earrings, accessories, and stickers!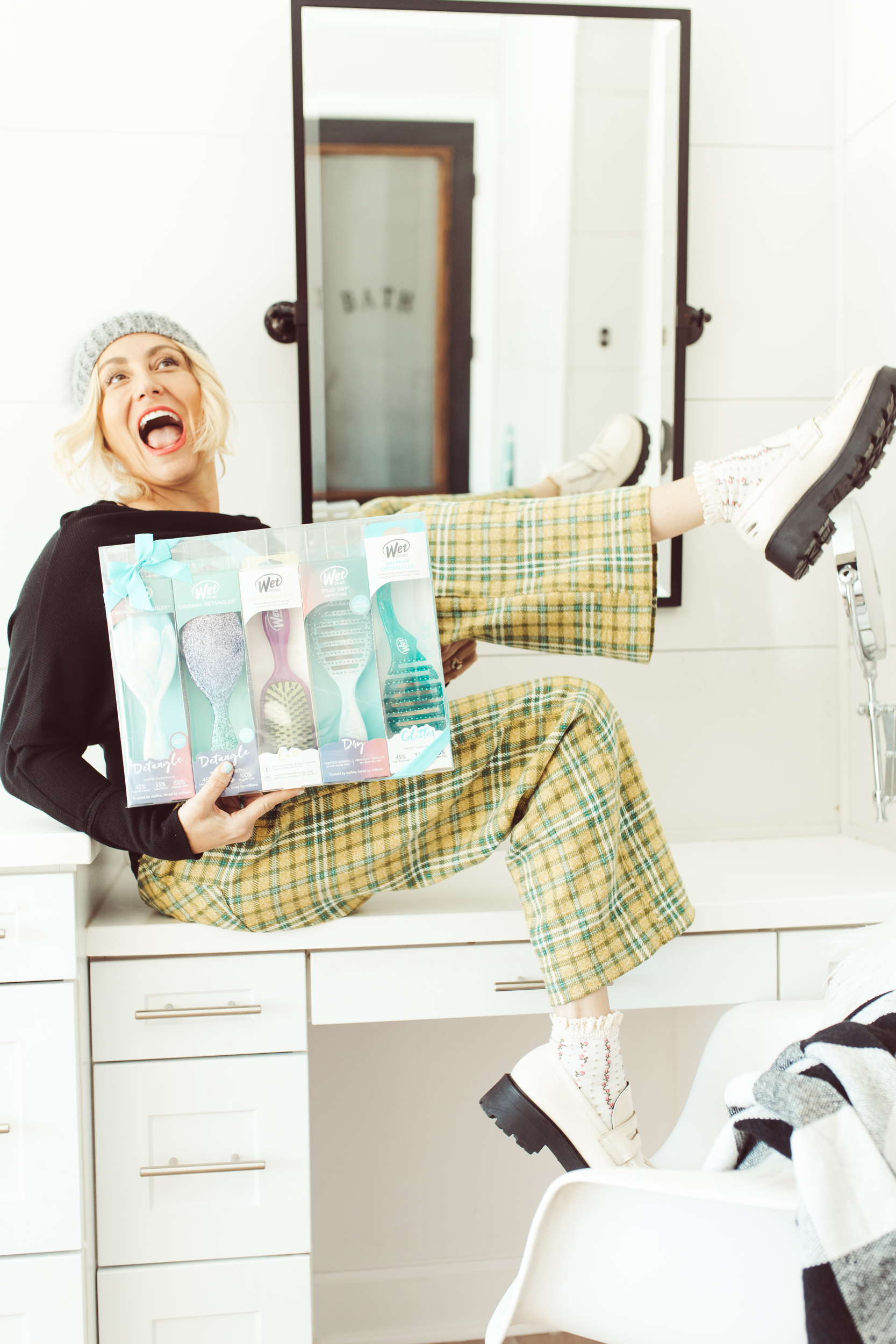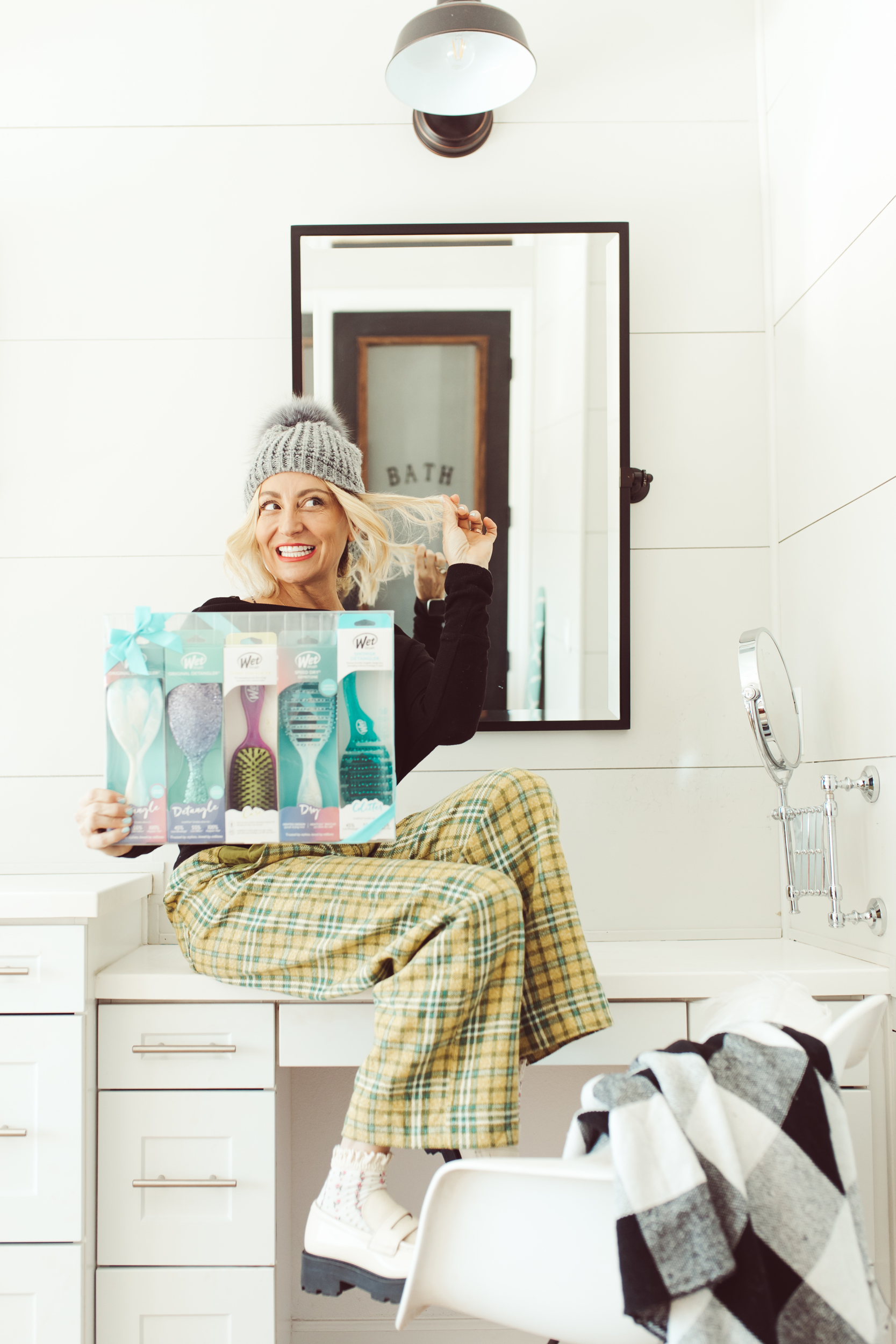 Wet Brush Holiday Set
I love this Wet Brush holiday set from HSN because you can give it as one big gift or split it up into singular stocking stuffers for multiple friends or family members. With five in this set, I can give one to each of my kids, and still have one leftover for me! This blue set immediately caught my eye and the product itself is a total lifesaver—keeping our hair healthy, detangled, and strong.
Stony Clover Personalized Pouch
Dylan and Brody have both been obsessing over this Stoney Clover and Roller Rabbit collab! We love anything with a monogram and these personalized pouches are too cute! (And it's great at keeping them secretly organized!) The pouches come in so many colors and patterns, it's hard to choose just one. Plus you can customize it with letters, patches, designs, and more!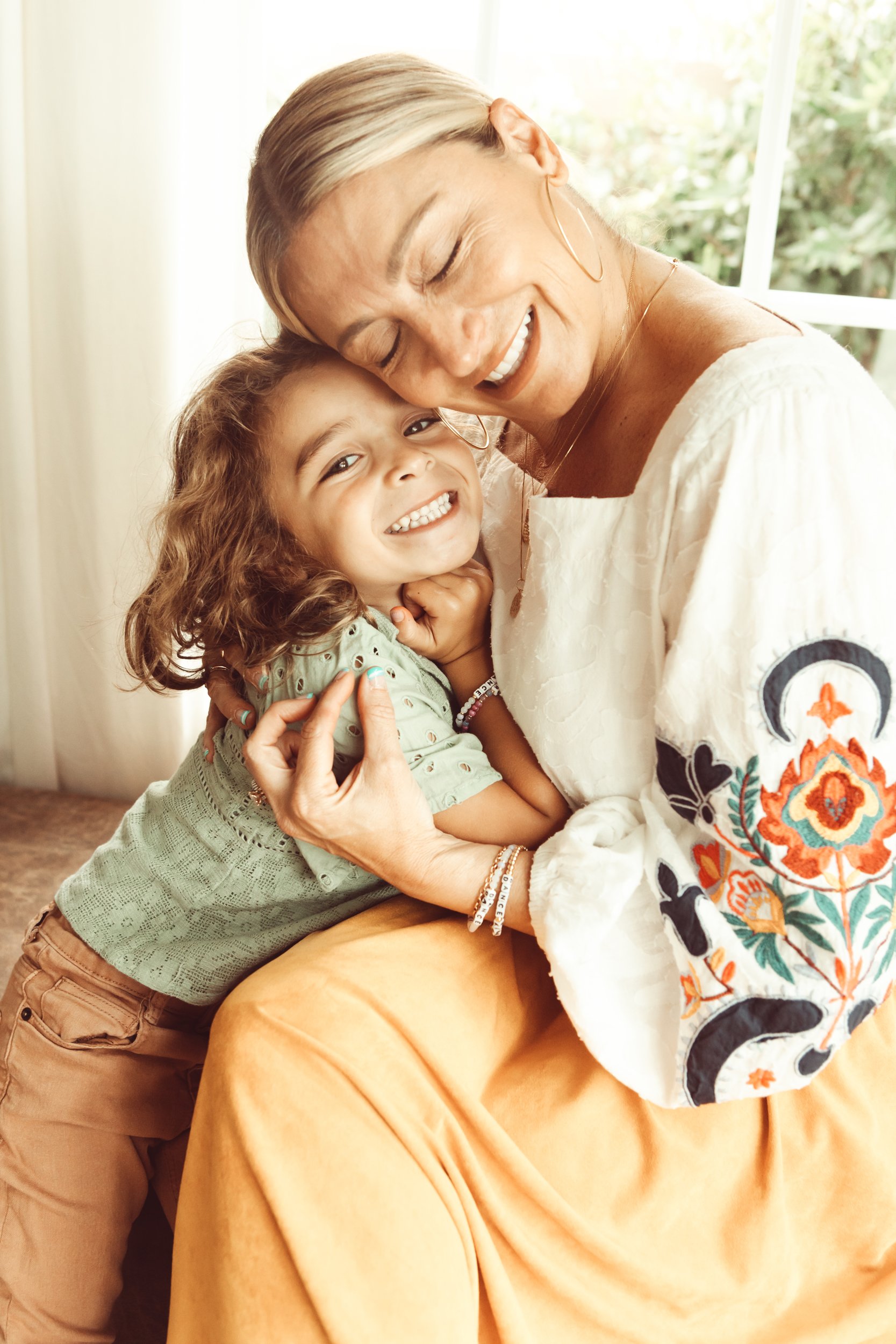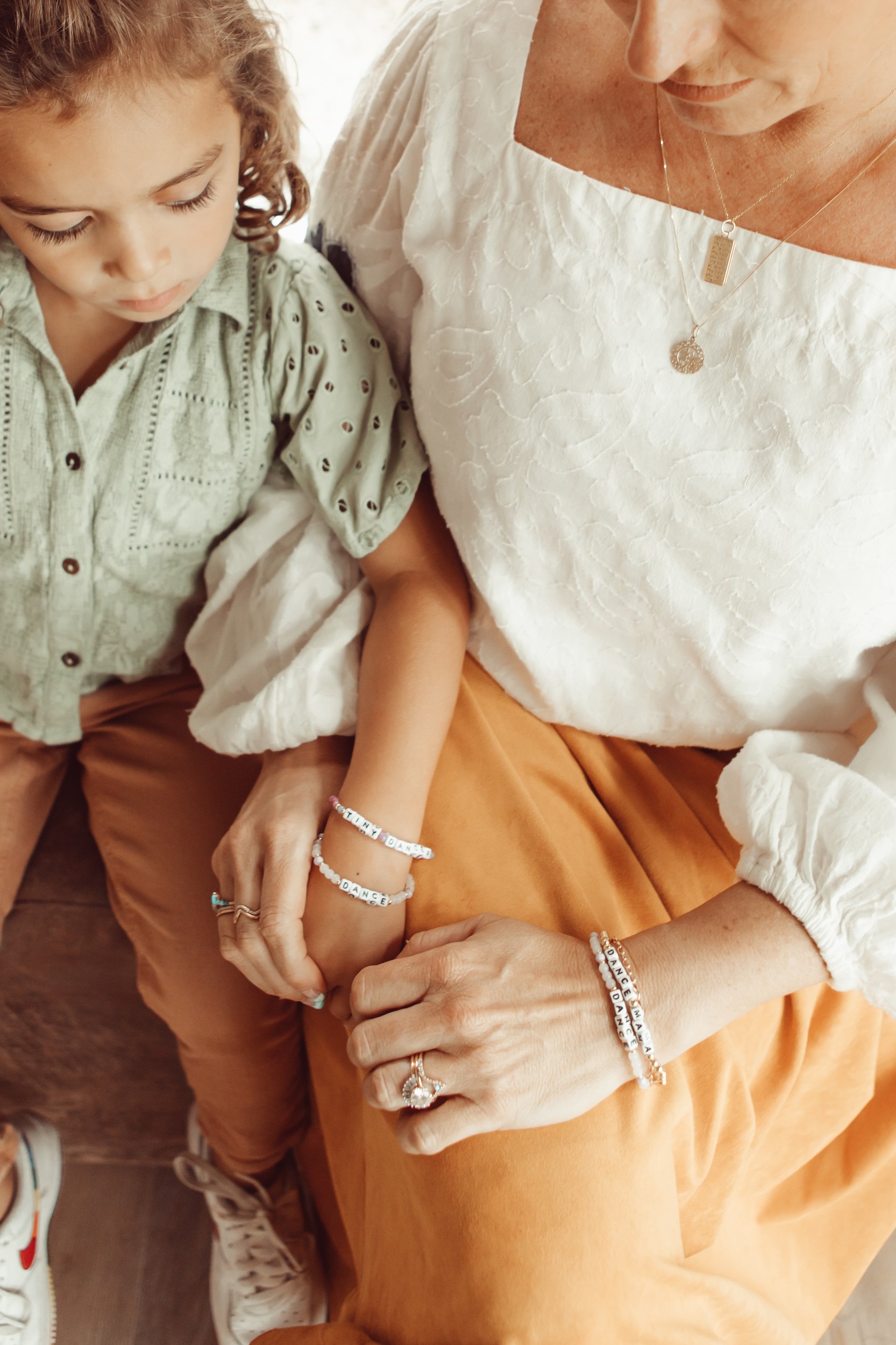 Little Words Project
I have multiple dancers in my house, so my home is always filled with creativity and passion. For my little dancers (and all dance moms!), we collaborated with our friends at Little Words Project once again to create the Boss Baby Brody x LWP line, a collection all about DANCE! Grab one, with the words "Tiny Dancer," "Dance," or "Dance Mama" (my favorite!). Our bracelets are perfect for any tiny dancer (available in baby thru adult sizes) and their mamas who do so much to support their passions.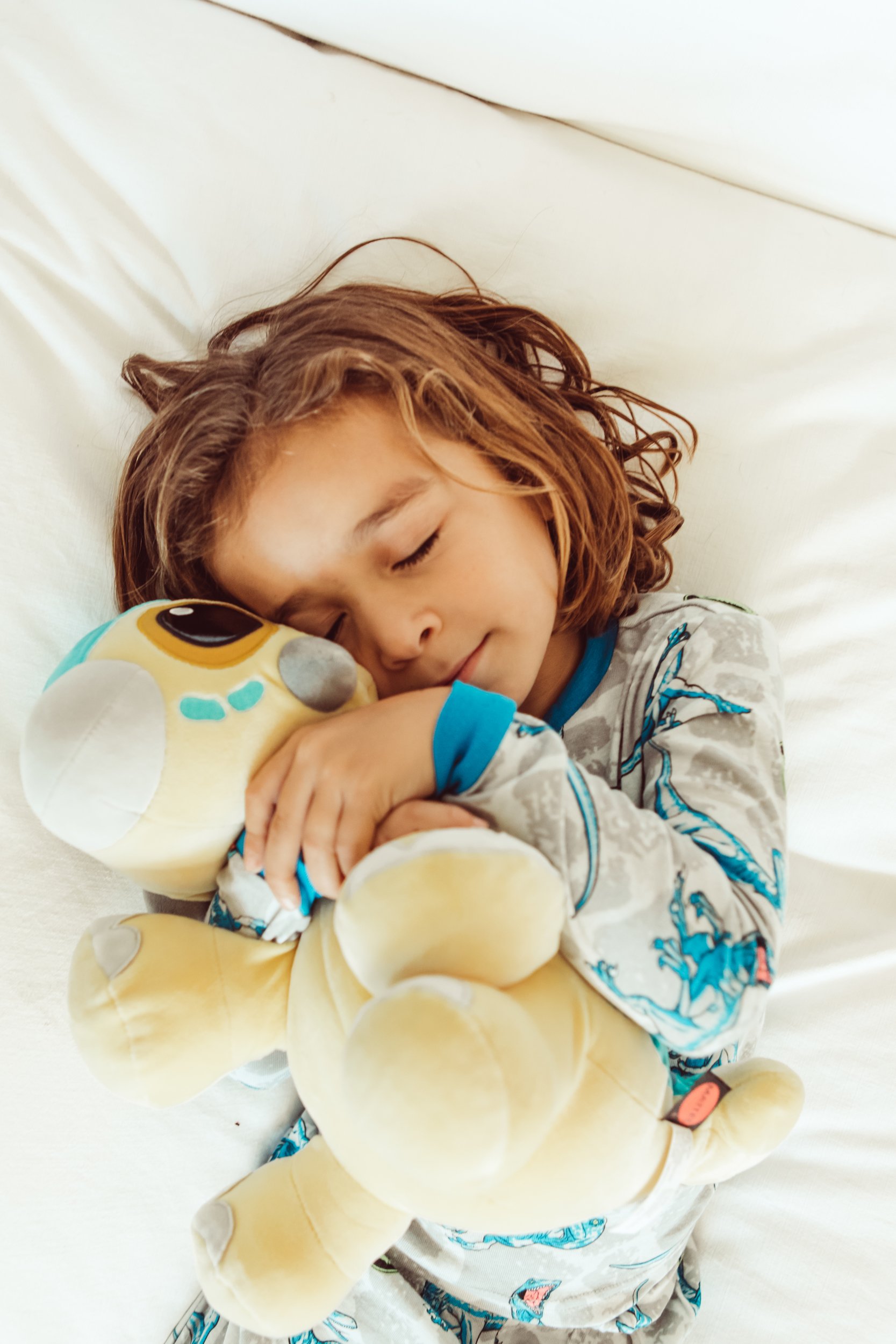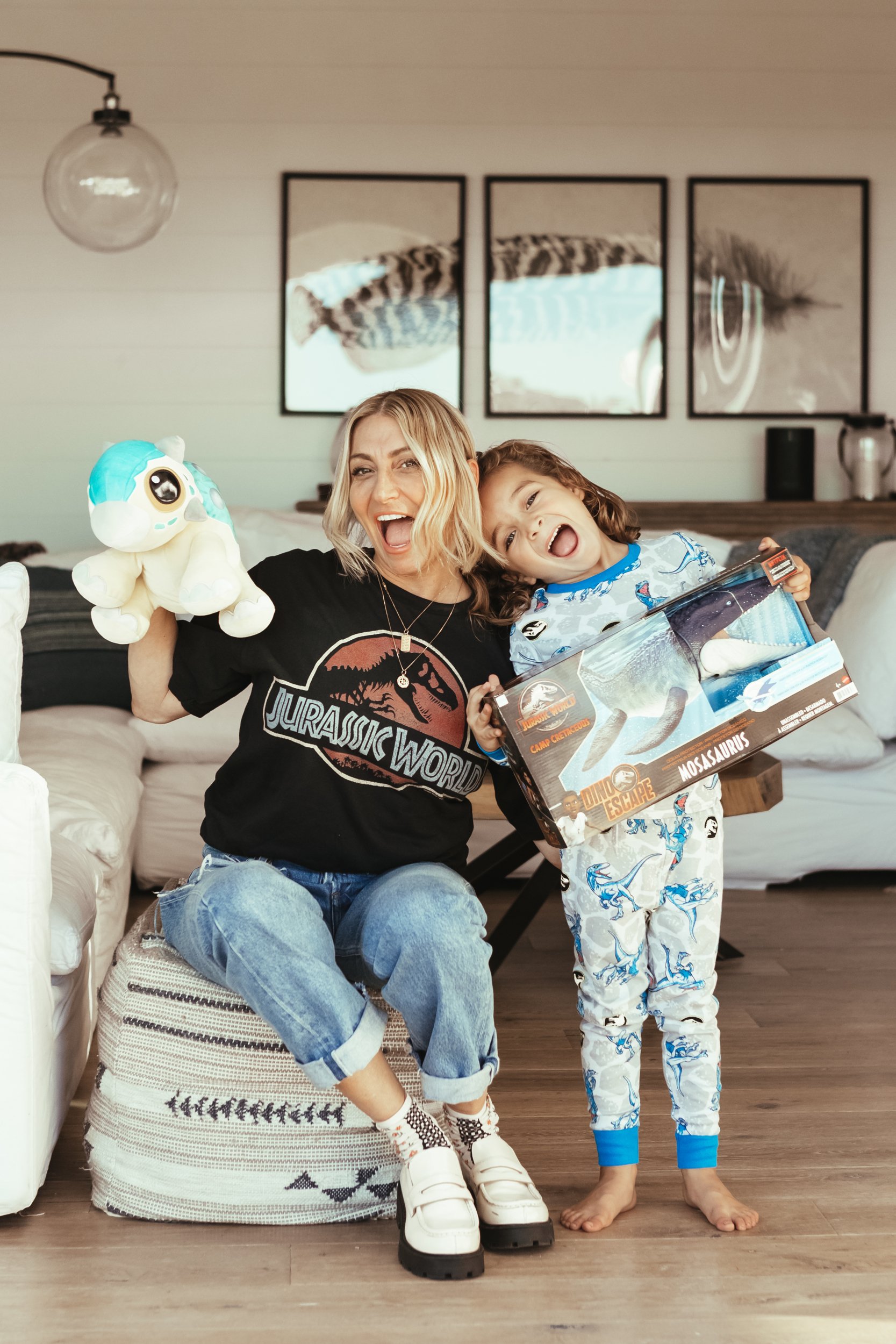 Jurassic World Dinosaur Toys
Oh boy, do my two youngest love Jurassic World shows and movies. They have no problem grabbing their dino action figures and chasing me around the house with them! So this year, I'm grabbing them a few more of the prehistoric favorites! Brody is all about this cozy soft Ankylosaurus Bumpy plush. Perfect for nap or bedtime, this soft doll with floppy legs is the ideal cuddle buddy. Plus, it roars! So awesome.
Barbie Dolls
Is any stocking stuffers gift guide for kids complete without mentioning Barbie? She's been a holiday must-have since I was a girl! I love Barbie because their interactive toys help Brody to develop his imagination and foster play skills! If you're looking for the perfect holiday gift for a little person with a big imagination—look no further! Barbie DreamHouse, Fast Cast Clinic and Barbie Dolls are available at Target, Walmart, and Amazon! Thank me later!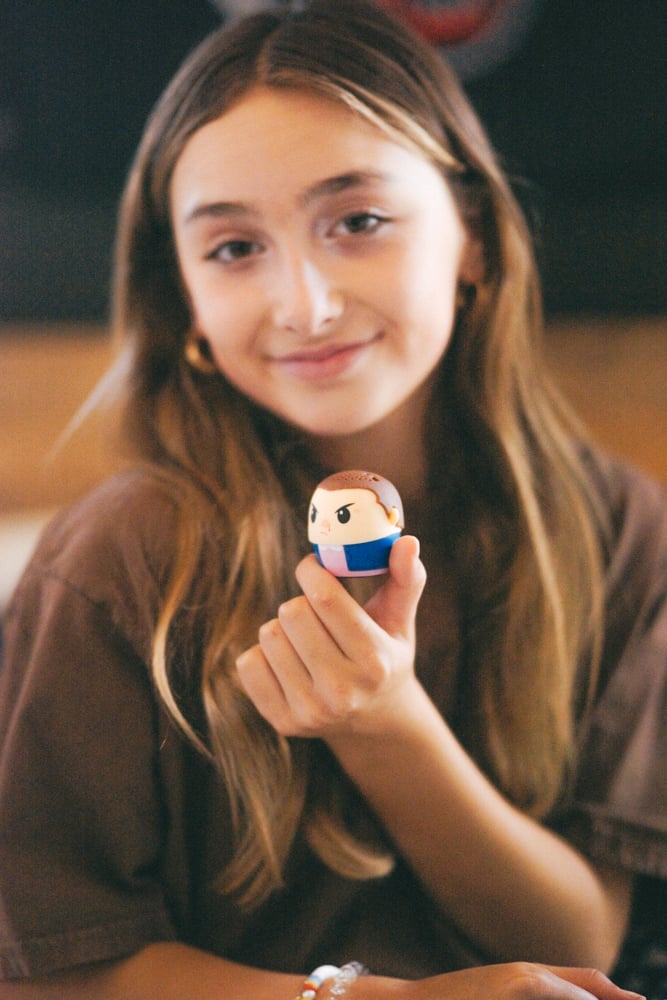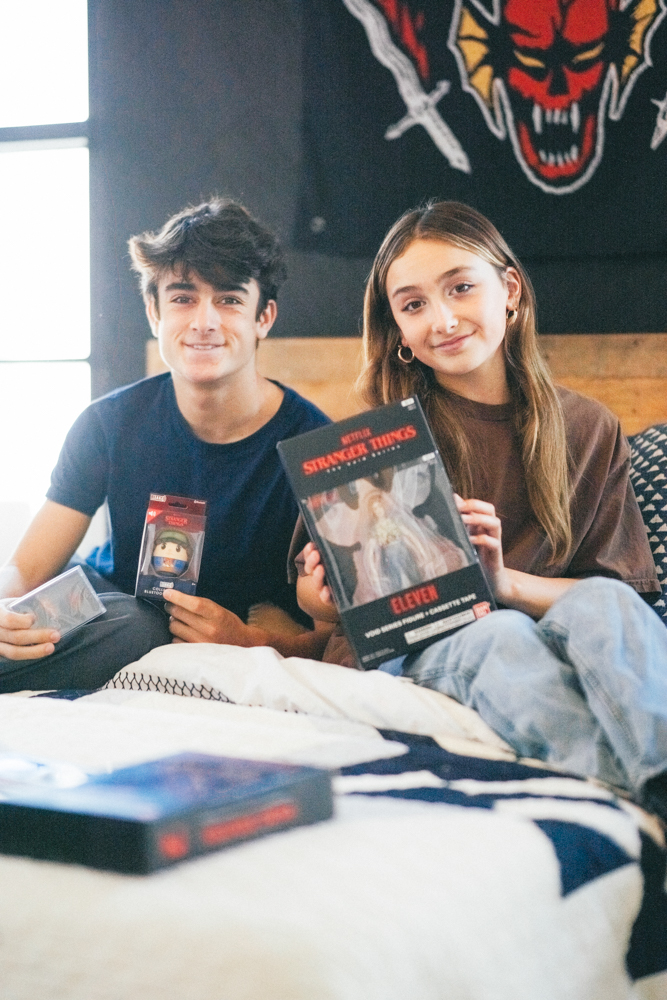 Stranger Things Mini Bluetooth Speakers
While Stranger Things is a little too scary for my youngest, my two teenagers can't get enough! That's why I knew these Stranger Things gifts would be a hit. We found some of the coolest new products including these Bitty Boomers Bluetooth character speakers. Standing just two inches tall, this mini speaker lets my kids take them anywhere! And you can even connect two together for stereo sound!
L'il Critters Gummies
Multivitamins for a stocking stuffer? Hear me out. These yummy gummies have nutrients like Vitamins A, B-12, B6, C, D, E, and make our morning routine so easy! Brody looks forward to taking his vitamins and is getting the nutrients he needs. Plus this year, L'il Critters Gummy Vitamins are partnering with Feed the Children for #NoHungerHolidays! With L'il Critters we can work together to help children in need by donating! For each dollar donated to Feed the Children, L'il Critters will match it up to $50,000.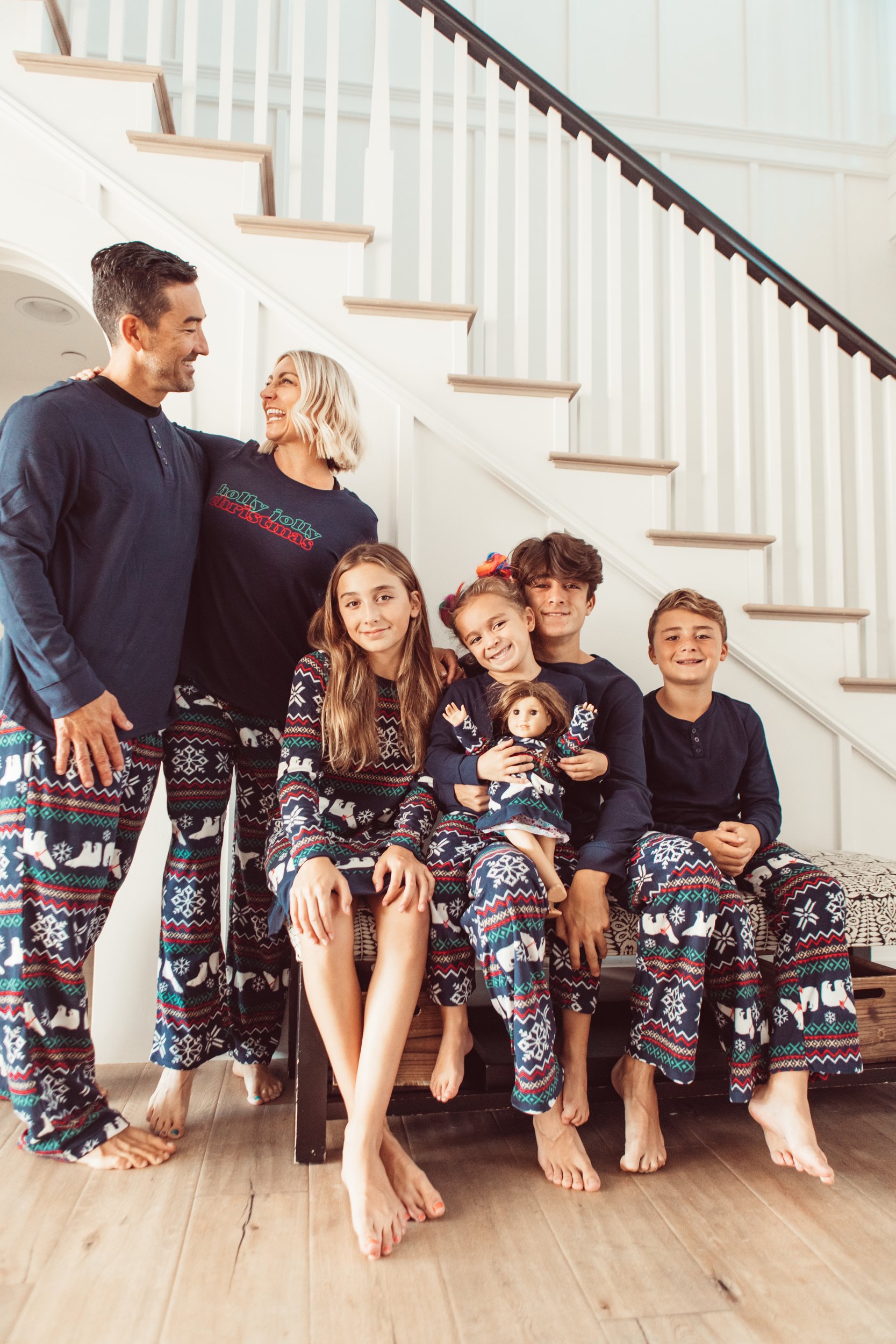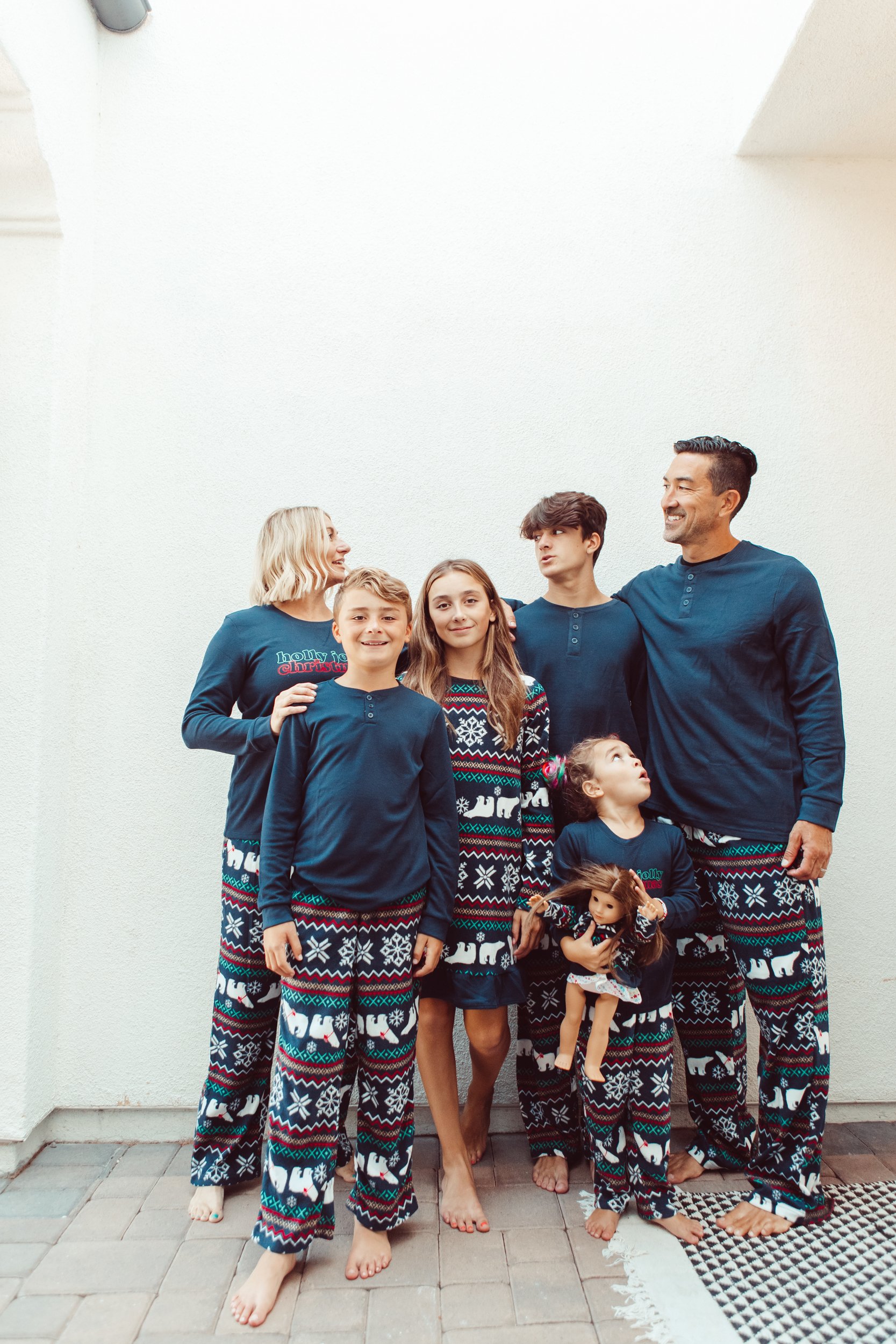 Matching Pajamas
Okay, maybe this is mostly for mom, but when all my kids are getting ready for bed in matching pjs, or getting ready to snuggle up for a holiday movie, my heart just melts. Matching pajamas are a holiday tradition in this house, and if it were up to me, we'd wear them year-round! Grab some cute, festive ones from The Company Store or Kohl's this season, and get a pair for yourself while you're at it!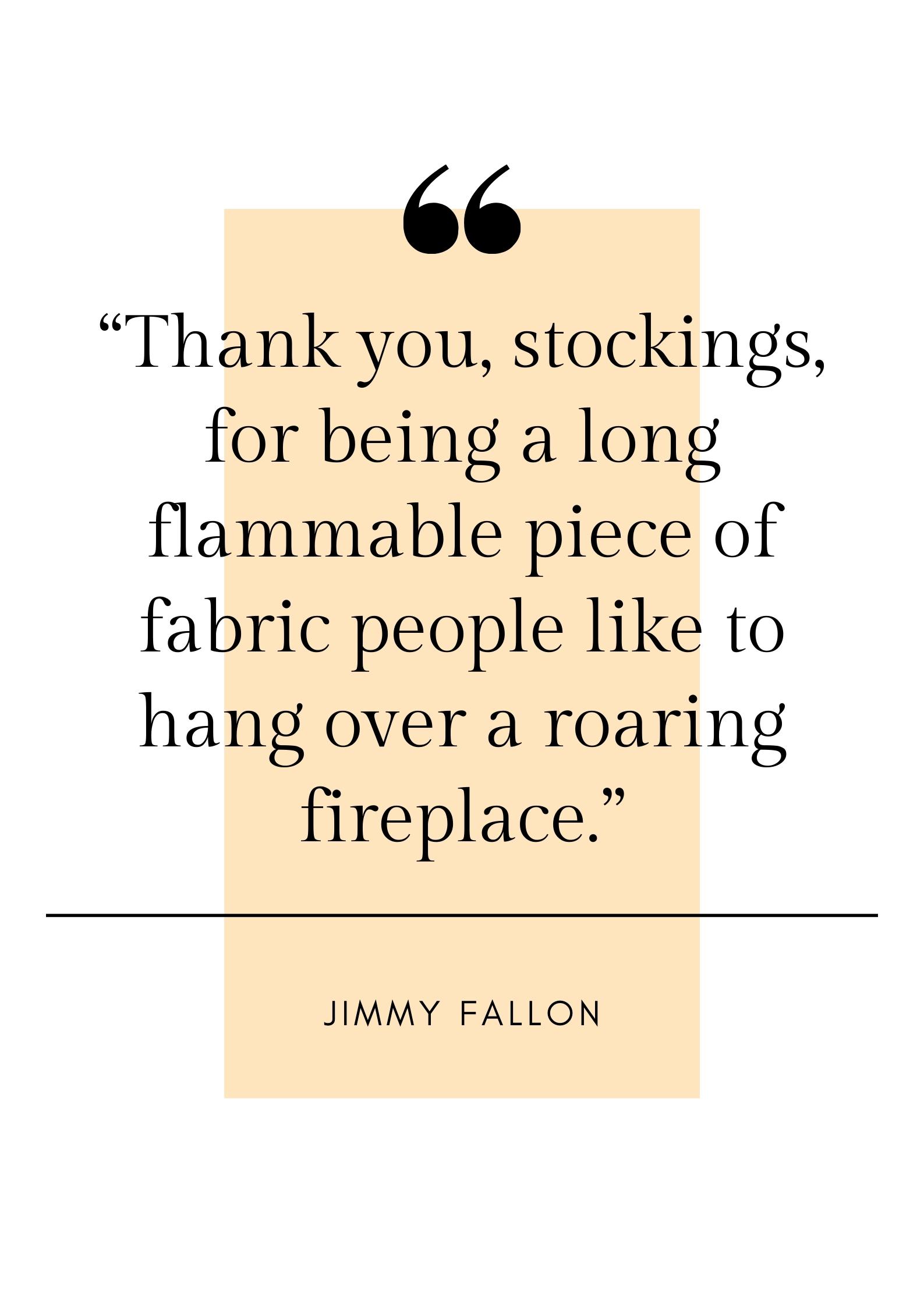 Tips for Parenting In Style...
Never boring, always awesome. Keep up to date with the latest from City Girl Gone Mom.