This Post Is In Sponsorship With Disney Books! Thank You For Sponsoring CityGirlGoneMom! As Always, All Opinions Are My Own!
We're a family of dancers, singers, athletes, dreamers—and readers! We're big book lovers in the Schaffer house. Whether my kids are reading a new series by their favorite author or want to hear the same fairytale at bedtime, we love a good story! And I love that we can always turn to Disney Books to find something for everyone!
But for my two eldest, there's no one better than Rick Riordan! The number one New York Times bestselling author is back with two new and exciting middle-grade adventures: The Cursed Carnival and Other Calamities and Daughter of the Deep! And my kids are so excited to read them!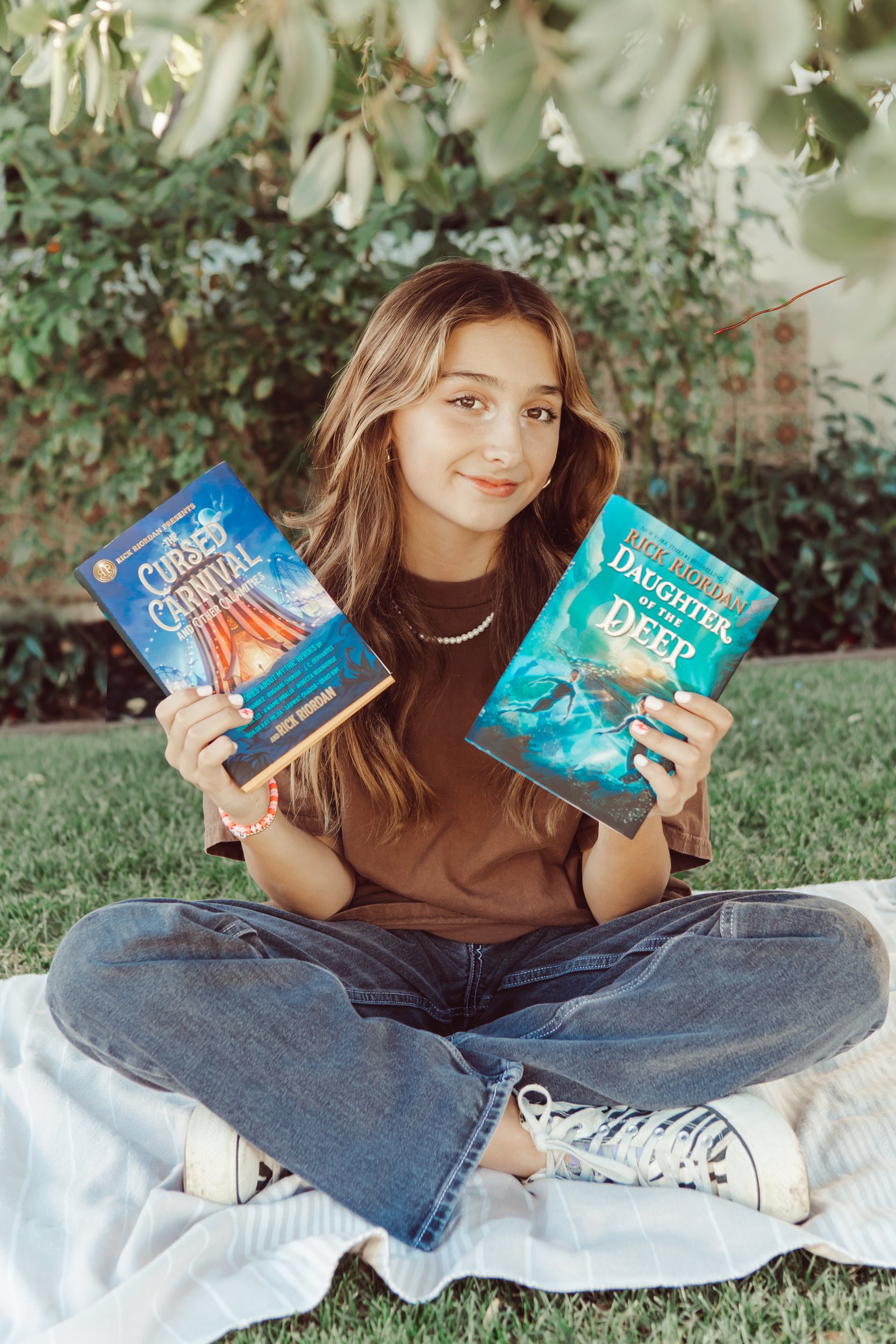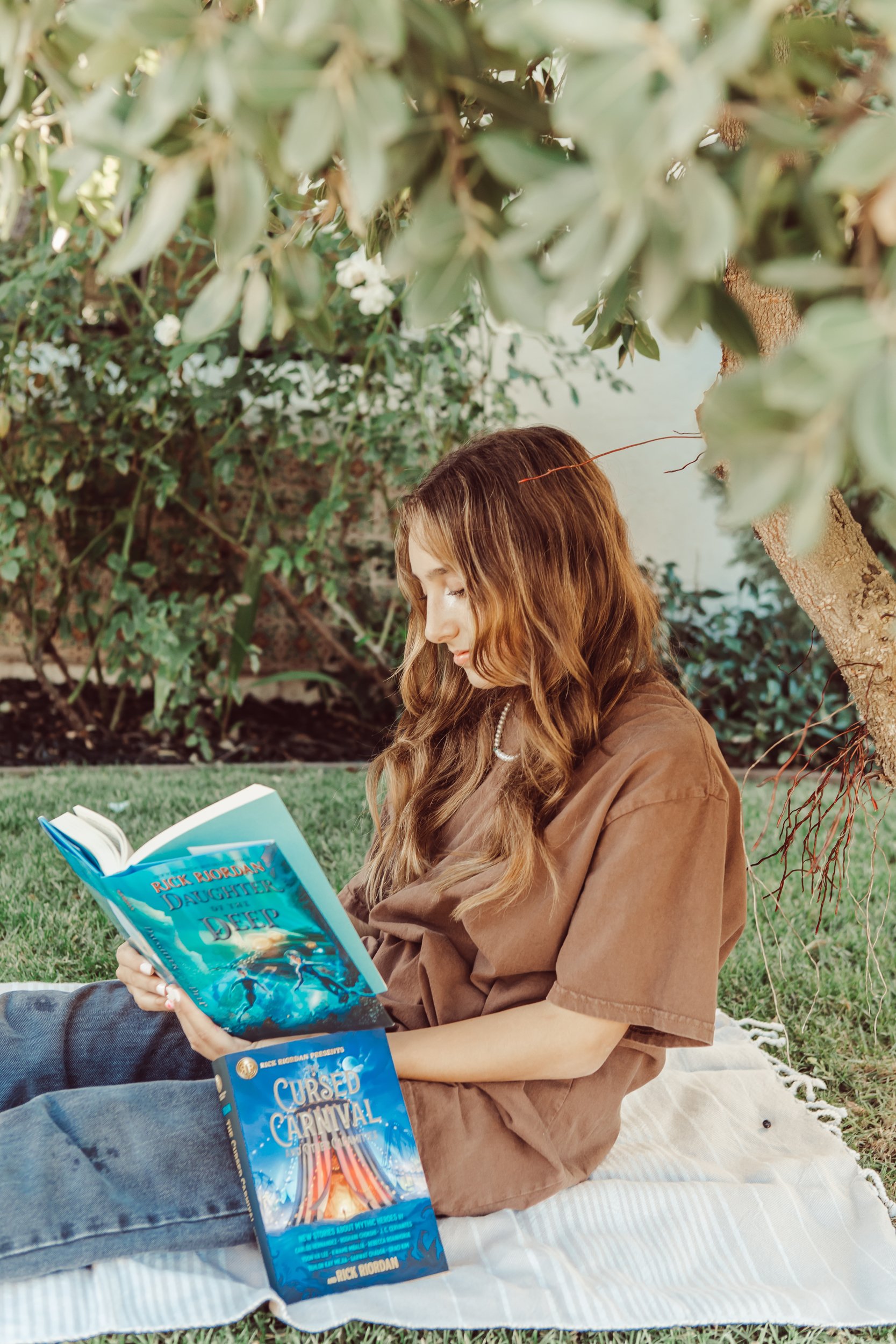 More to Read
The Cursed Carnival and Other Calamities features 10 new stories about mythic heroes from many different cultures. Including some of our favorite Rick Riordan Presents characters like Aru Shah, Nizhoni Begay, and Zane Obispo! Plus, Rick Riordan debuts a new hero from a mythology he has never written about before.
With contributions from 10 bestselling and award-winning middle-grade authors and an introduction and story from Rick Riordan himself, this fast-paced short-story collection creates the perfect entree to the work of the Rick Riordan Presents authors in an organic way. It's something you and your kids will want on your bookshelf!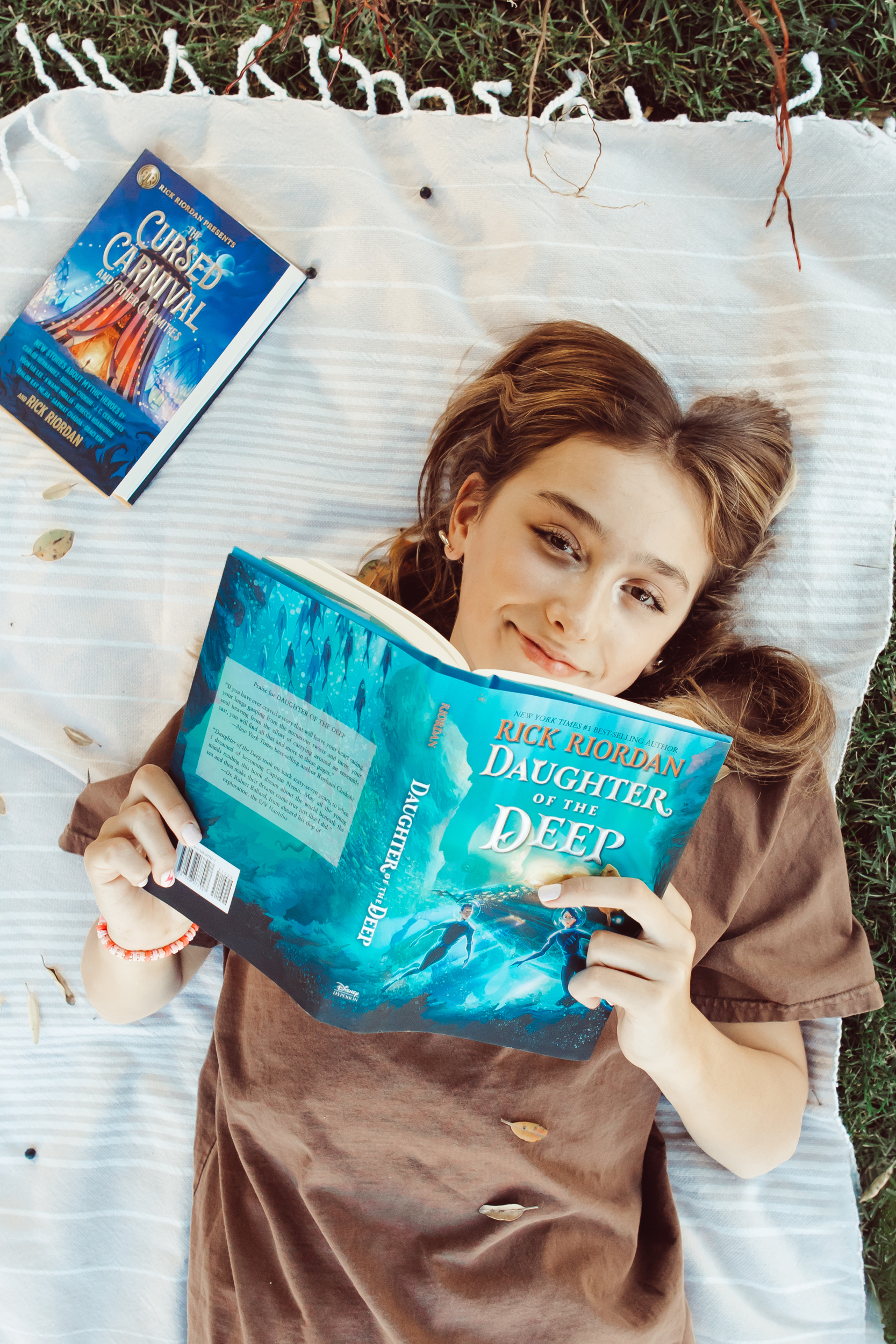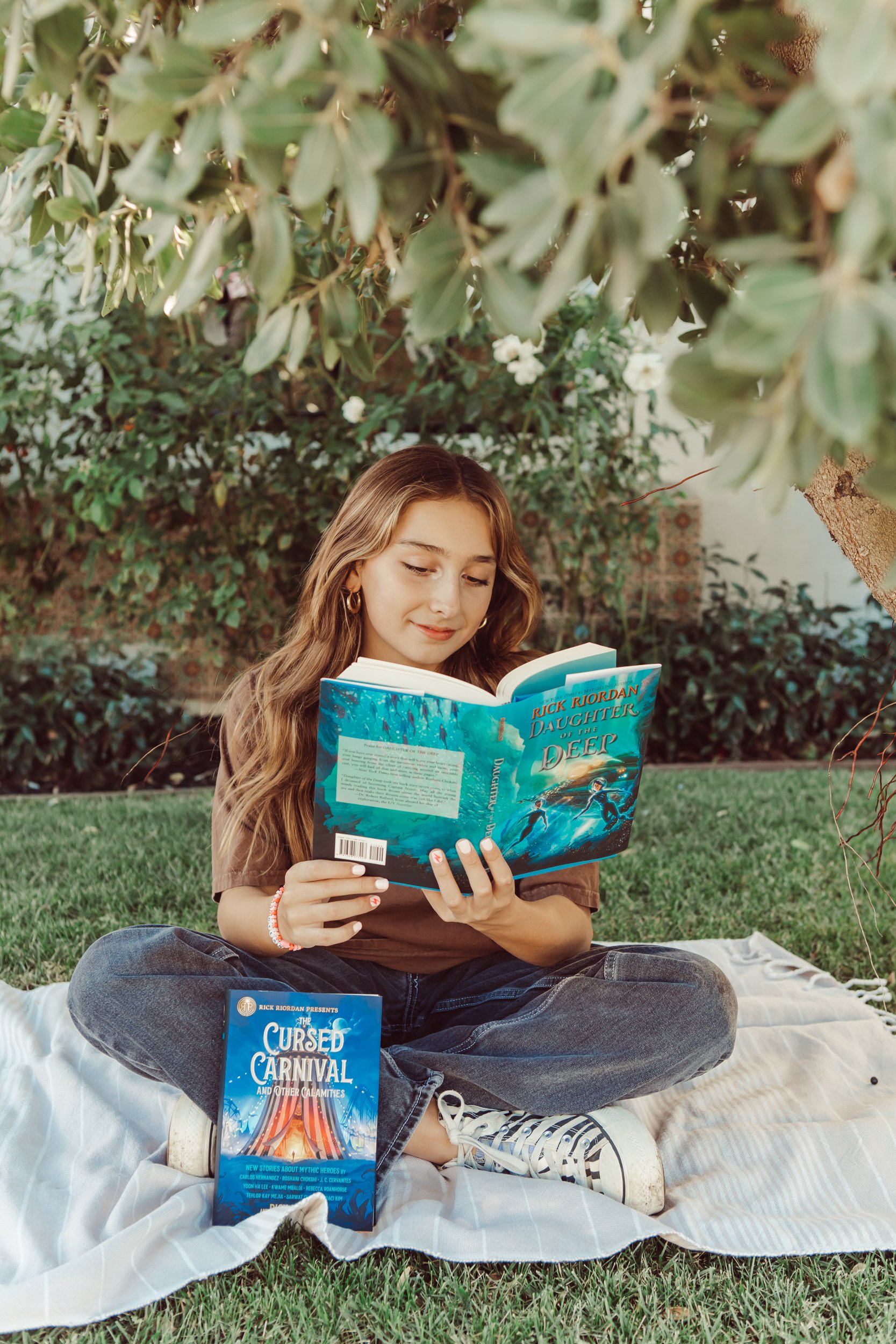 Stories From Our Favorites
Daughter of the Deep by Rick Riordan pays homage to Jules Verne with a modern take on 20,000 Leagues Under the Sea. The story follows Ana, a freshman at Harding-Pencroft Academy, a school that graduates the best marine scientists, naval warriors, navigators, and underwater explorers in the world. Dylan's already halfway through and loves it!
Vetted by experts, including a cultural sensitivity reader and the well-known undersea explorer Bob Ballard, and with a foreword by Roshani Chokshi, this thrilling undersea adventure is full of humor, action, and relatable characters that your kids are sure to love!
We are so excited about these books and can't wait to gift them this holiday season! Do you and your kids love Rick Riordan? Comment below and let us know which book you'll be purchasing for your middle-grade reader!