This Post Is In Sponsorship With Kohl's! Thank You For Sponsoring CityGirlGoneMom! As Always, All Opinions Are My Own!
Holidays are huge to us. Whether it's Thanksgiving or Christmas, the Schaffer household is always game for making the most of the holiday season. Sometimes that means going all out on decor, hosting big events with family and friends, or just cozying up on the couch for a quiet night in. Whichever the situation, one truth always remains the same: at the end of the night, we're all eager to dive into some cozy, comfortable pajamas and spend time together.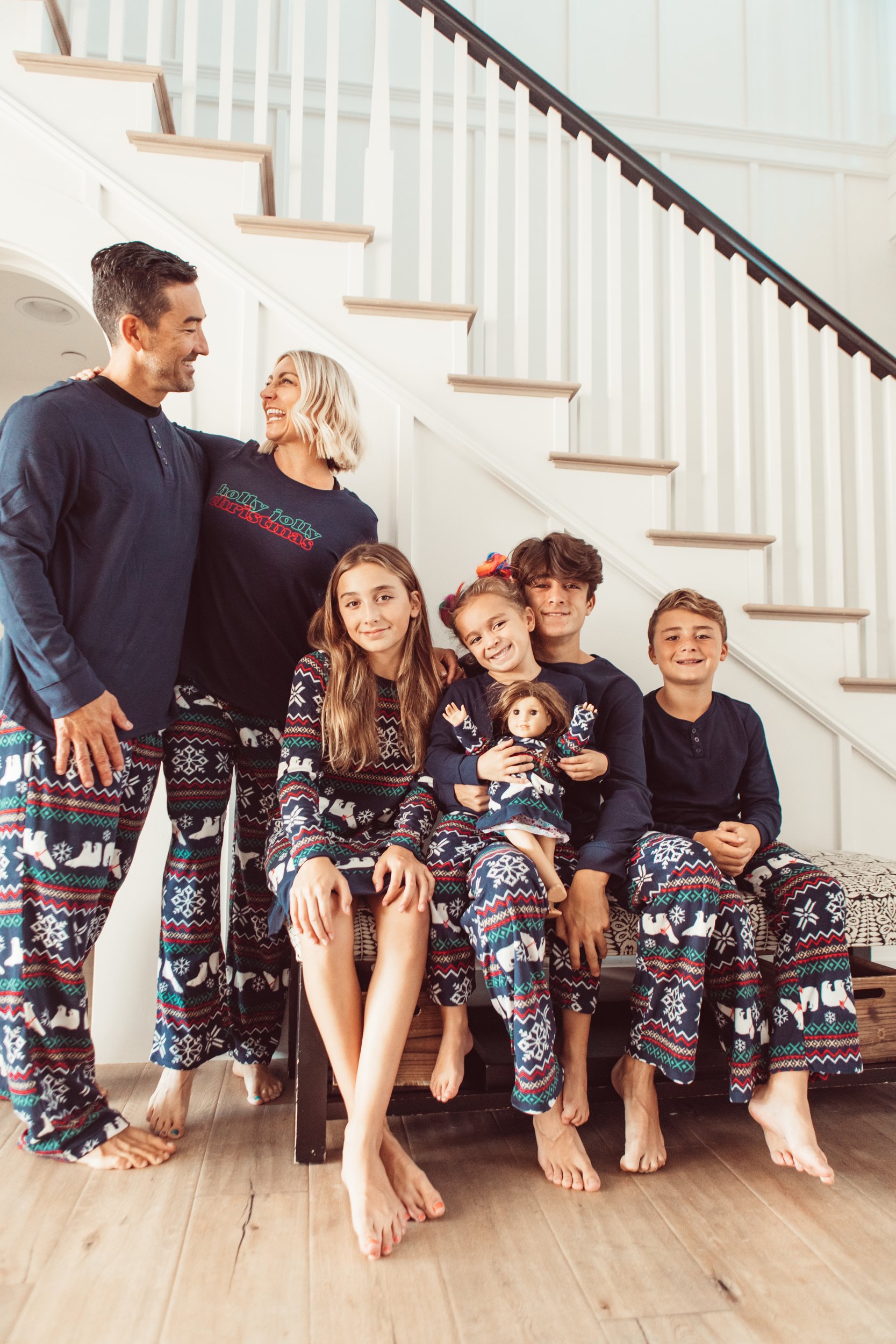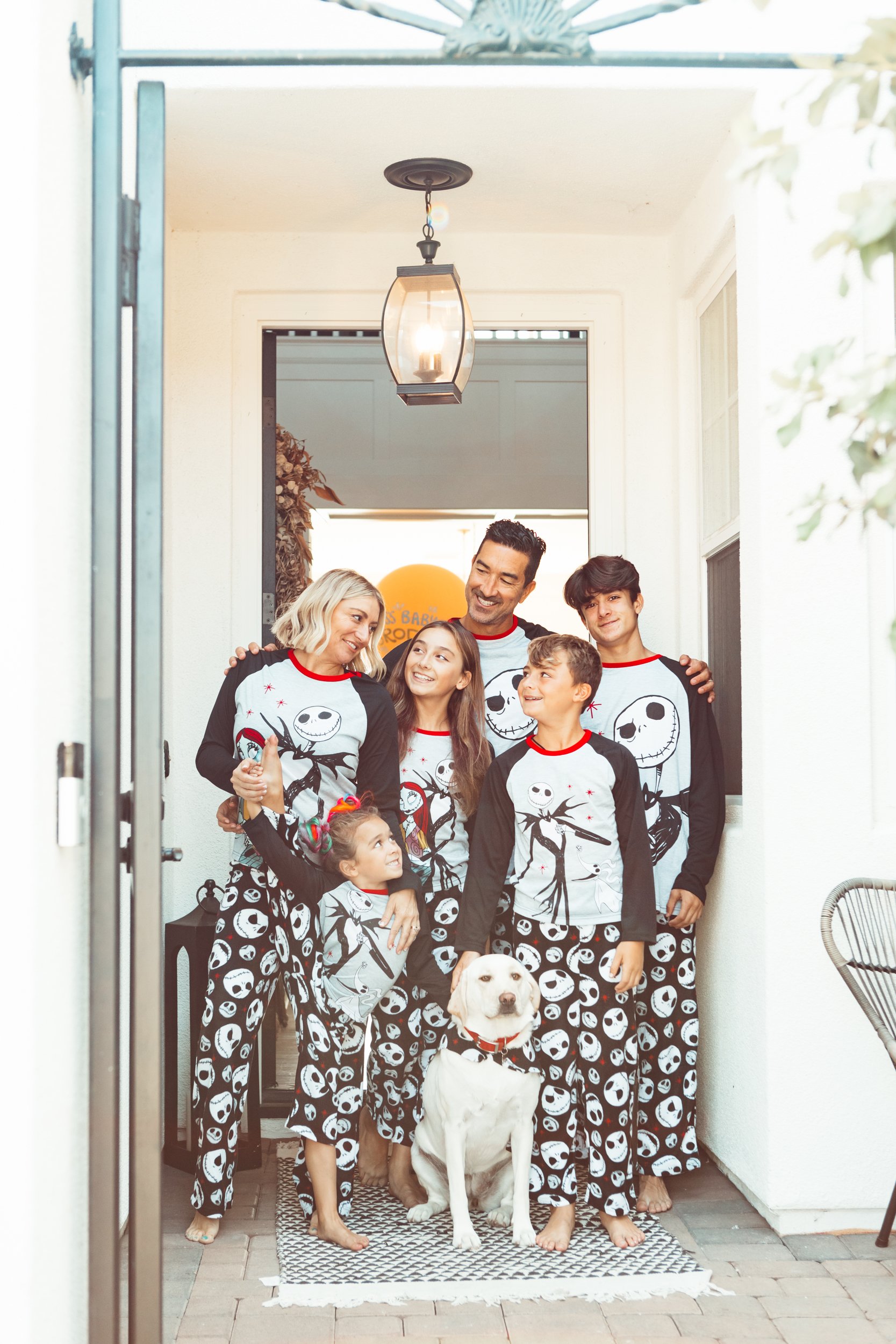 Cozying Up At Home
I don't know why, but there is something about bundling up in fuzzy throws and throwing on your favorite pair of pajamas that makes home feel even homier. Not to mention, we go to Kohl's for our matching pajamas and they make everything infinitely better. No matter the style, they're all so cute, comfortable, and (most importantly) affordable!
Thanks to Kohl's, we're all set in the pajama department this season, and the fits were too cute to just keep to myself. I had to share them here to inspire you and yours to get into the cozy, pajama game at Kohl's!

Have you listened to my podcast? Check out The Mom Confidential!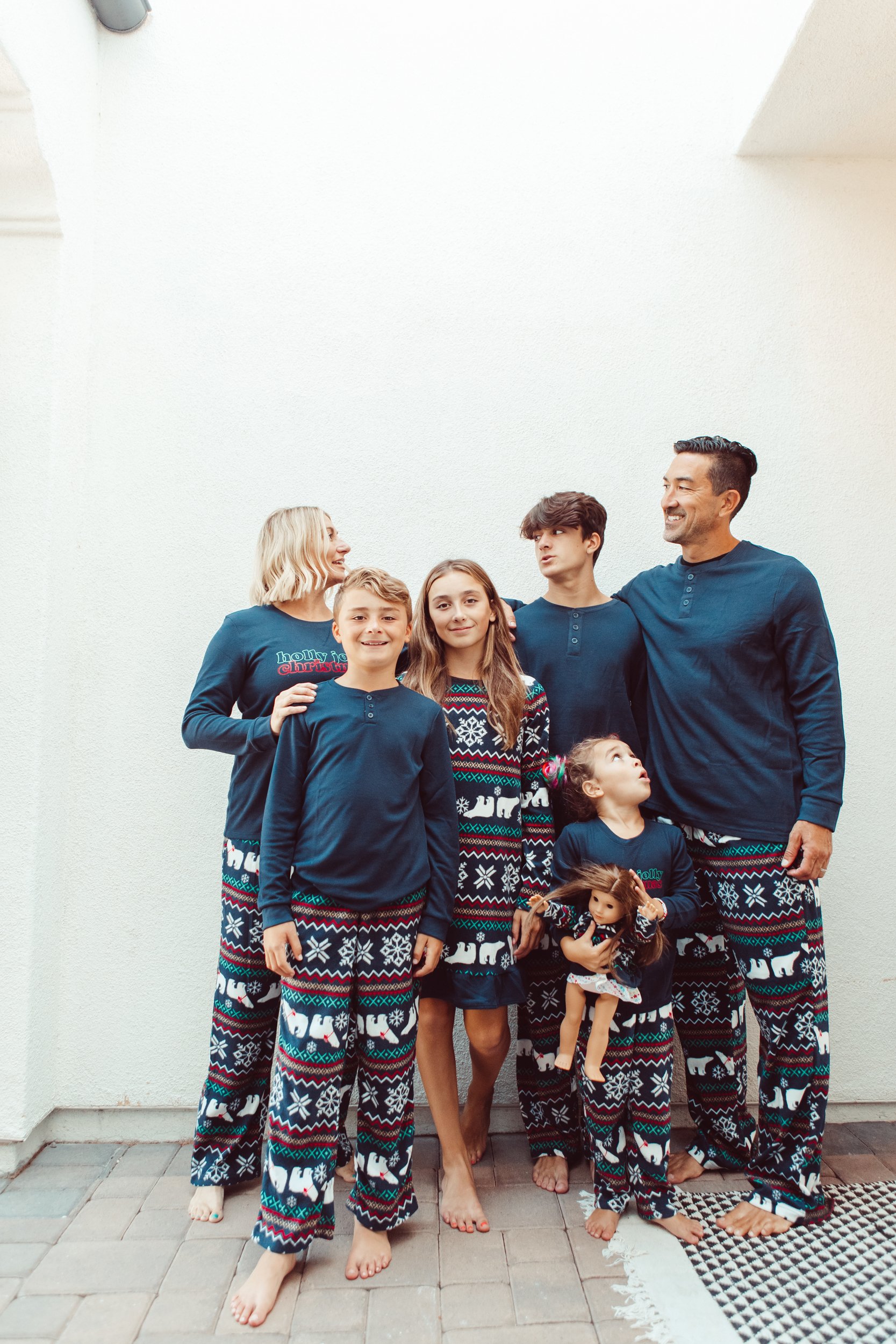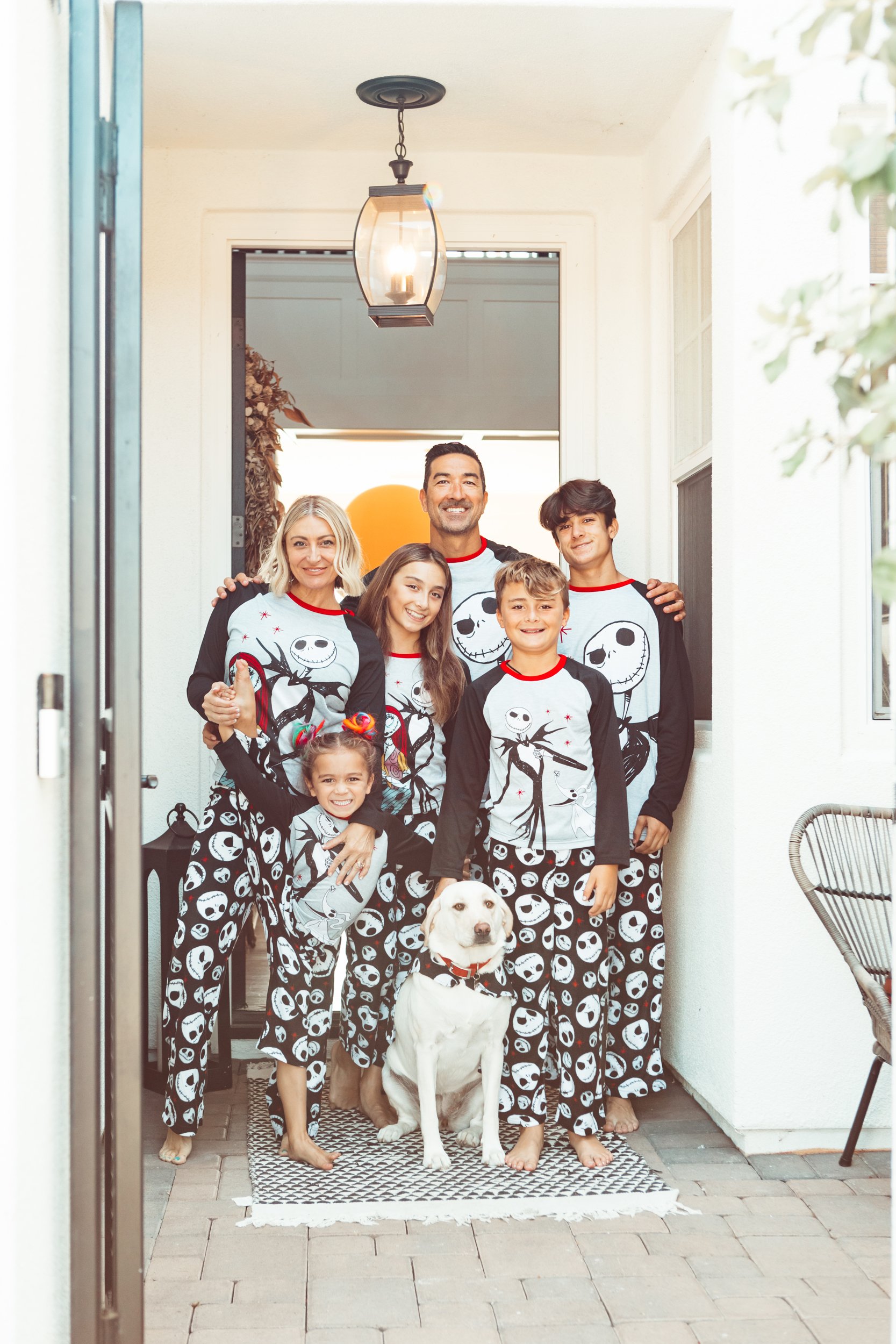 Spooky Christmas Pajamas
We are all kinds of obsessed with these matching Nightmare Before Christmas jammies. Not only is this one of our top Halloween/Christmas movies, but it's also one of our favorite soundtracks, too! What I love about these prints is that they have a slight variation in the characters for the top (switching between Jack, Sally, and a couple of different options for Jack's pose) and, are so comfortable!!! The bottoms are thick enough to keep you warm but thin enough to avoid overheating (we live in southern California, not the midwest after all). Love, love, love these!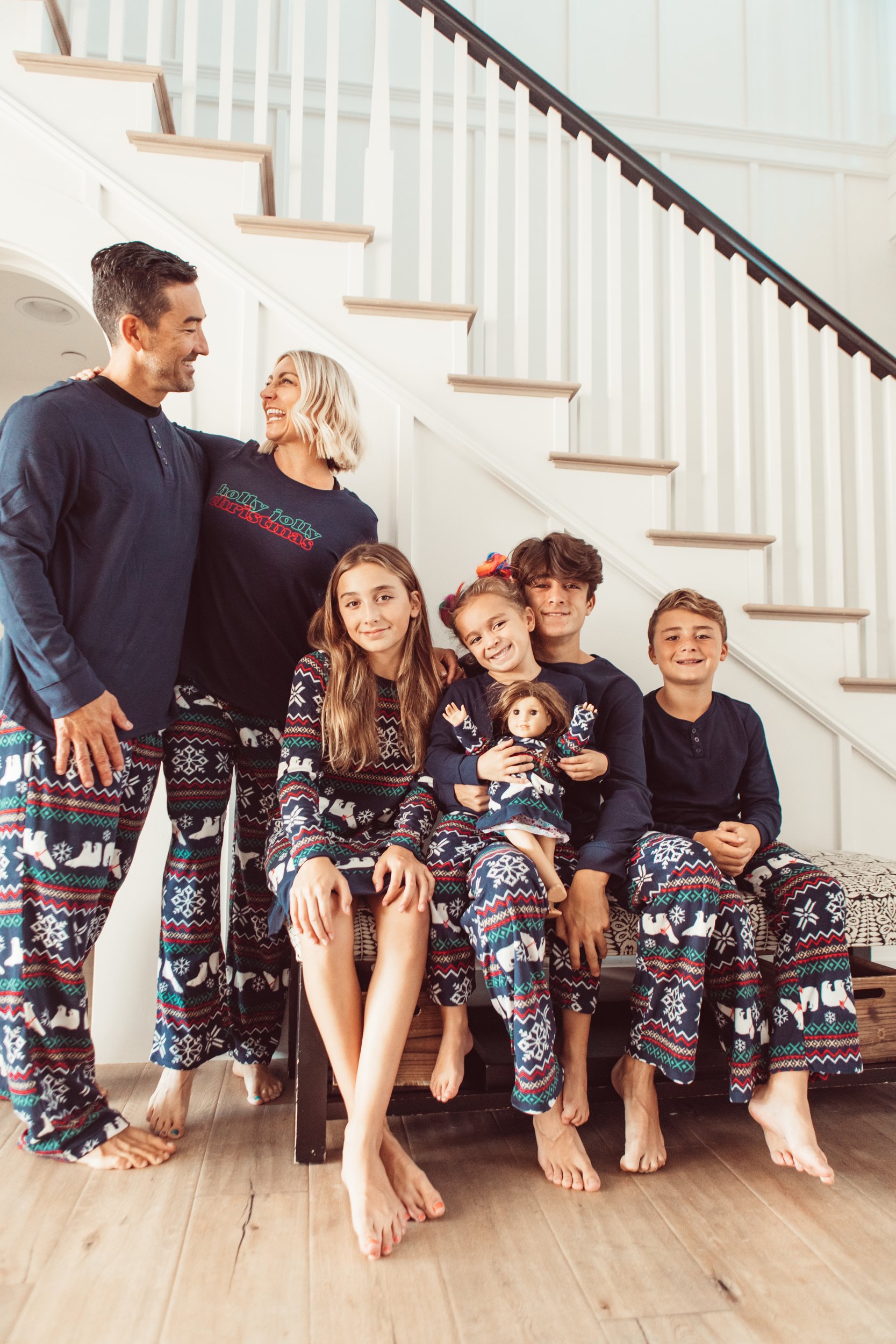 Kohl's Festive Finds
'Tis the season to add some more festive spirit to your wardrobe! While we typically go for bright colors, we loved this darker-toned, muted PJ set for the family. The Holly Jolly pajamas are so adorable with polar bears, snowflakes, and an ultra-soft basic long-sleeve to pair with the bottoms for the boys. Dylan opted for this cute nightgown version of the pattern. The fabric is microfleece so you know it's unbelievably soft and will keep you warm all night.
There are a ton of other holiday options online and in stores. A few other sets at Kohl's that caught my eye were these Cool Bear plaid pajamas, the green, red, and white Christmas Kitsch set, and grinch pajamas (like how amazing are these).
How do you and your family cozy up for the holidays? I'd love to know!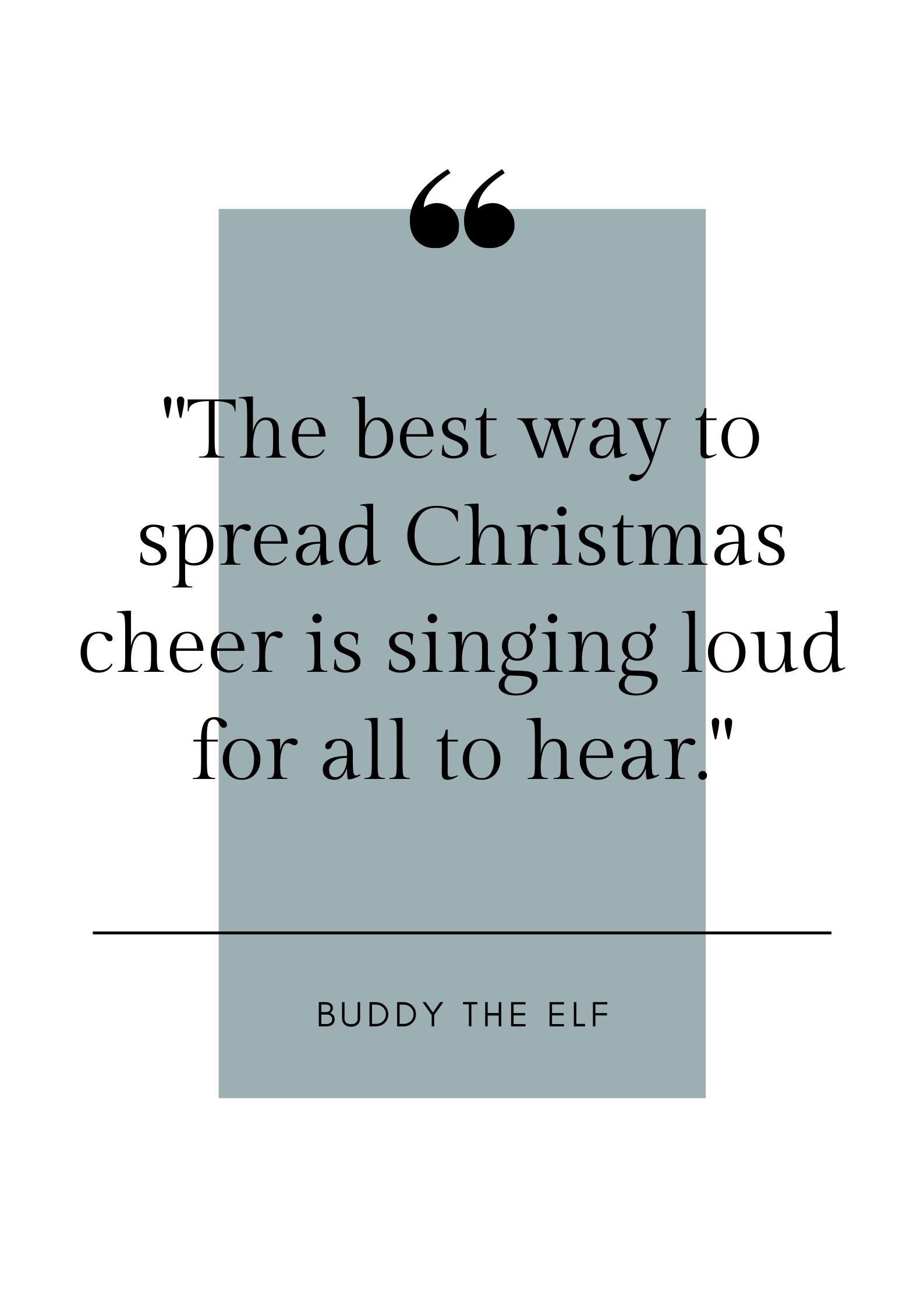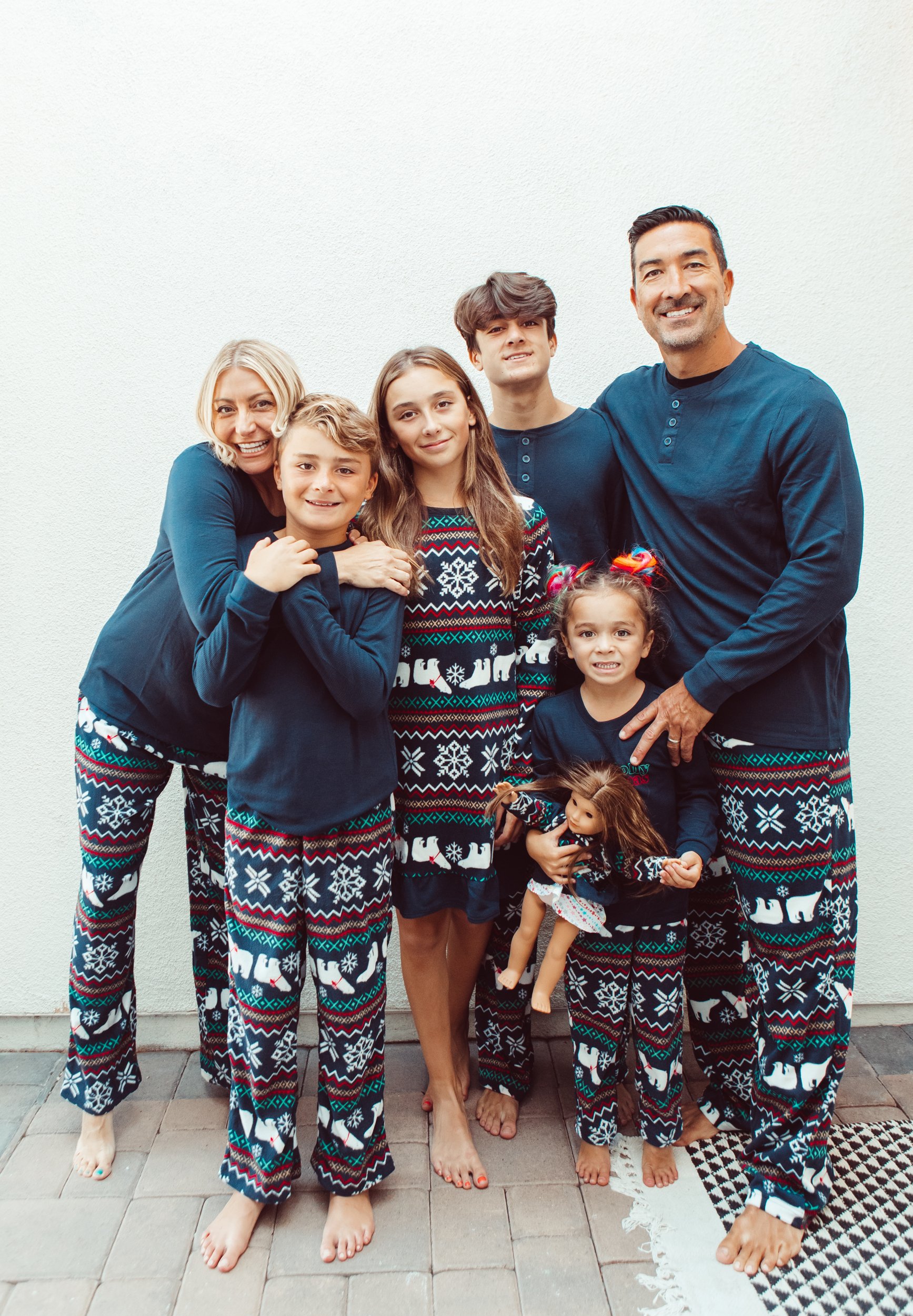 Tips for Parenting In Style...
Never boring, always awesome. Keep up to date with the latest from City Girl Gone Mom.