This Post Is In Sponsorship With Dick's Sporting Goods! Thank You For Sponsoring CityGirlGoneMom! As Always, All Opinions Are My Own!
All hail the one-stop-shop! It's so rare these days that I'm able to go into one store and find something fashionable, comfortable, and affordable for everyone in the Schaffer household—myself included! But such is the case at Dick's Sporting Goods, which is why they have been one of our top go-to's for all of our back-to-school and fall shopping needs. We're a household of big, bold, and unabashedly awesome personalities and we're also a household of active kids—whether it's dance, sports, swimming, or running around in the yard.
DSG delivers with so many different styles that can transition from day to night, school to sports, and everything in between. No matter the style preference, activities, or body type, Dick's Sporting Goods has clothes to check all of our style boxes, making me one happy mom. Yes, this is the sign you've been waiting for to go shopping. Treat yourself!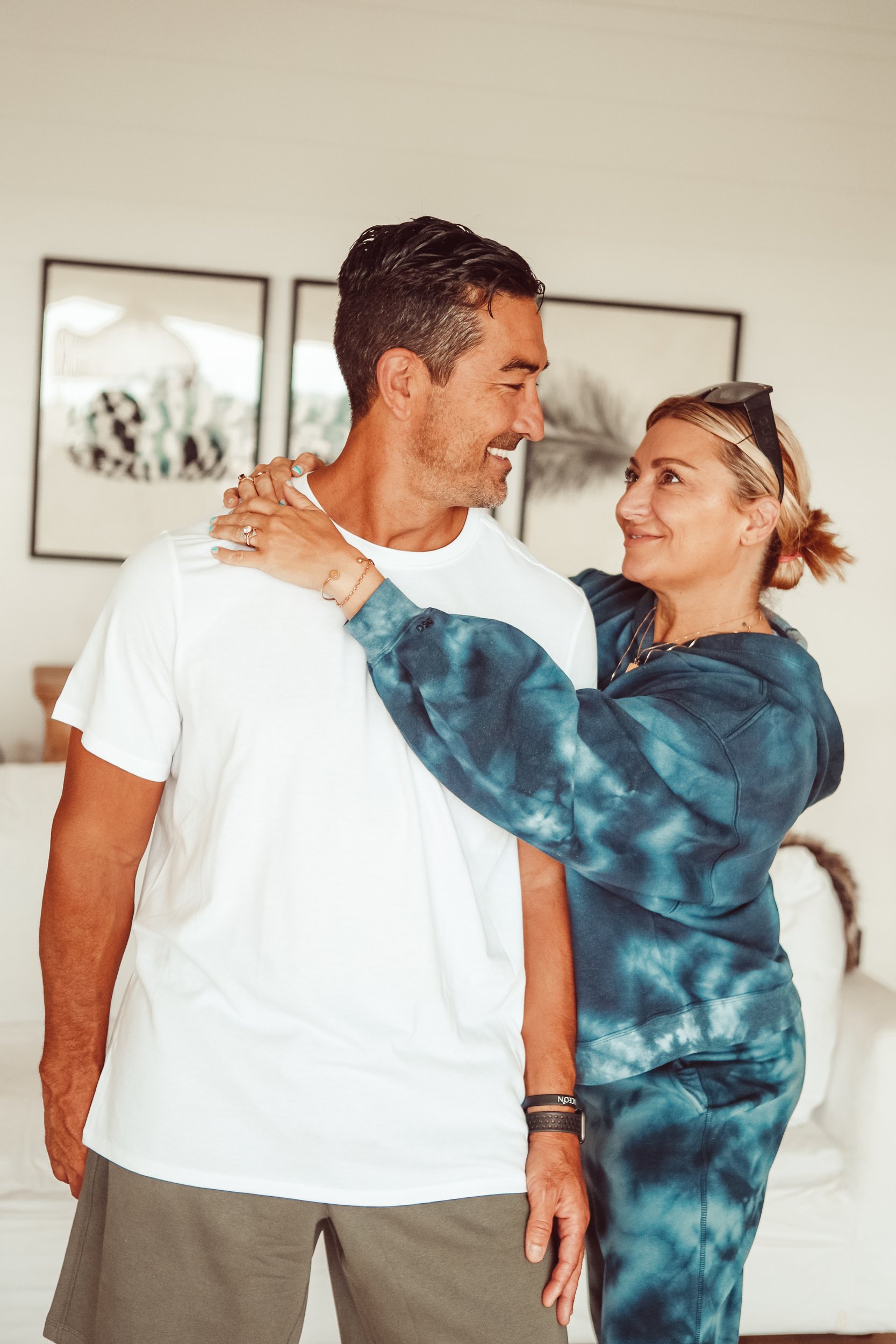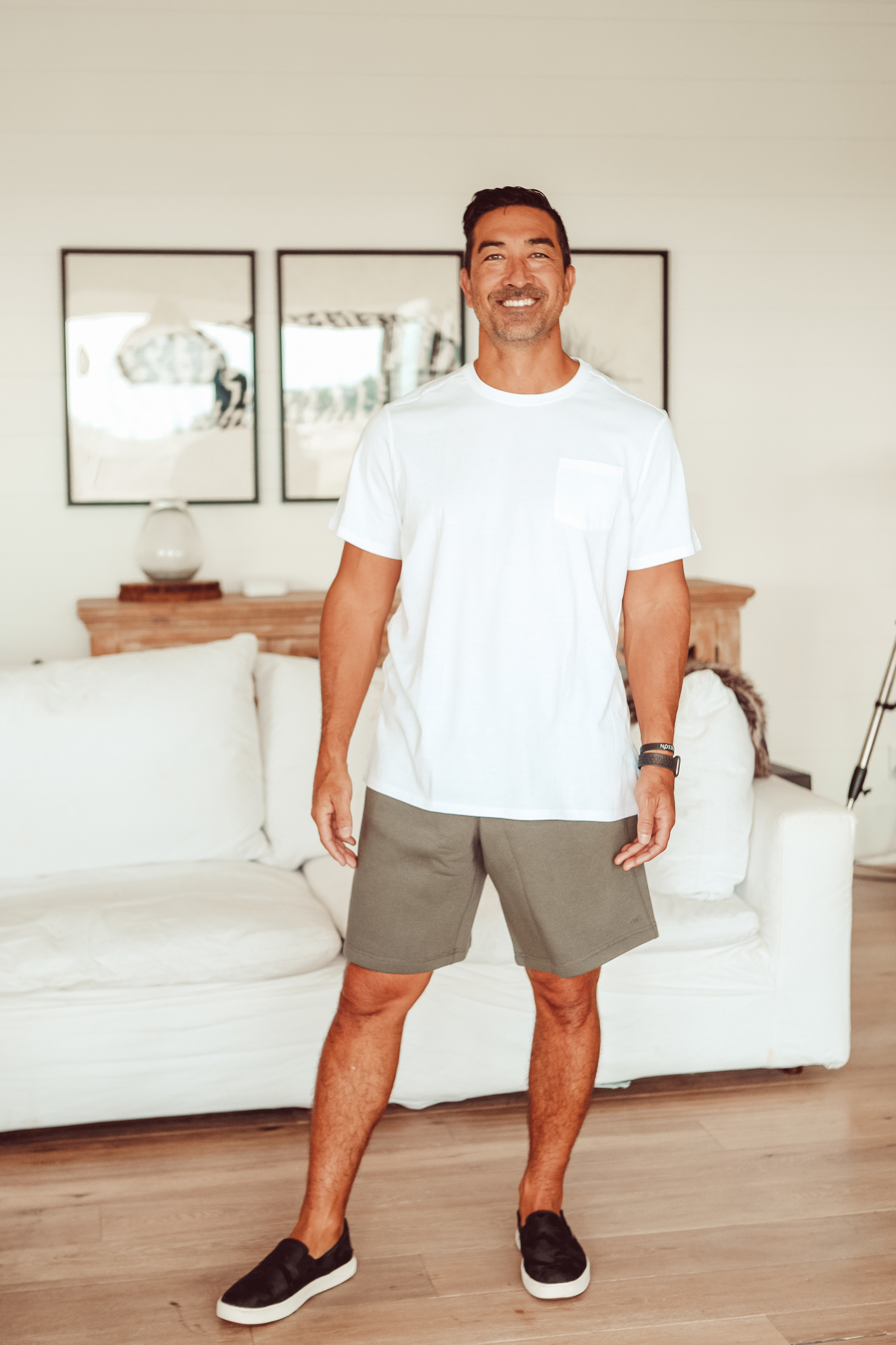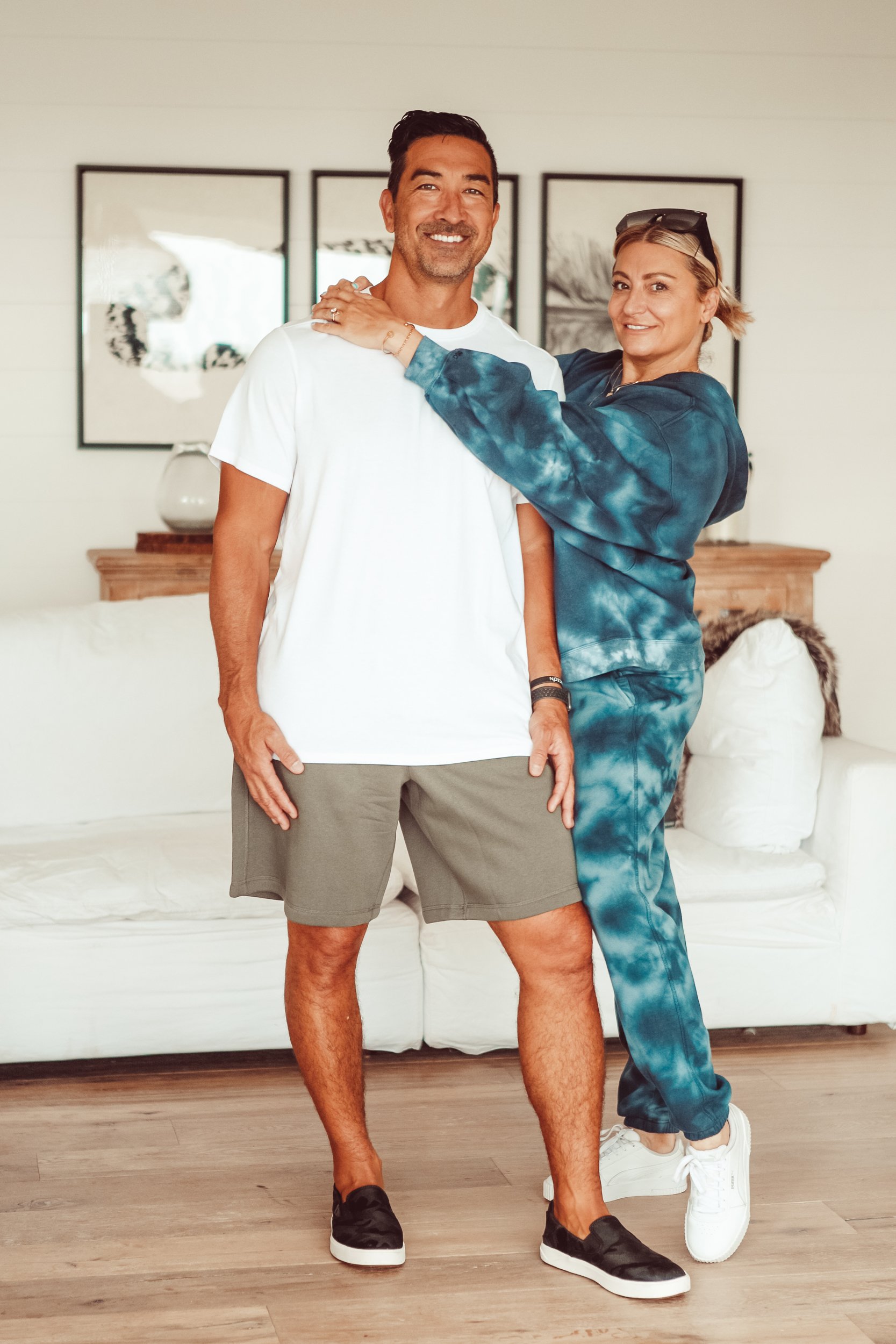 Bobby's Looks
Where I am all about pattern and color, Bobby likes to keep things neutral and simple. He is the king of the capsule wardrobe! At work, Bobby's attire is business professional, so when he's at home, he wants things that are comfortable, classic, and cool. There's nothing more classic and timeless than a good-quality white tee.
Here, Bobby's sporting the DSG Men's Cotton Basics T-shirt in white. It's breathable and that bright white that holds its color over time. He paired that top with these French Terry shorts in the color delta brown. They're comfortable but still have a nice shape and quality to them so that he can wear them on the weekends while we soak up the last bit of summer sun. Lastly, Bobby loves the ease of these Vans slip-ons. Perfect for slipping on and starting the day on the right foot.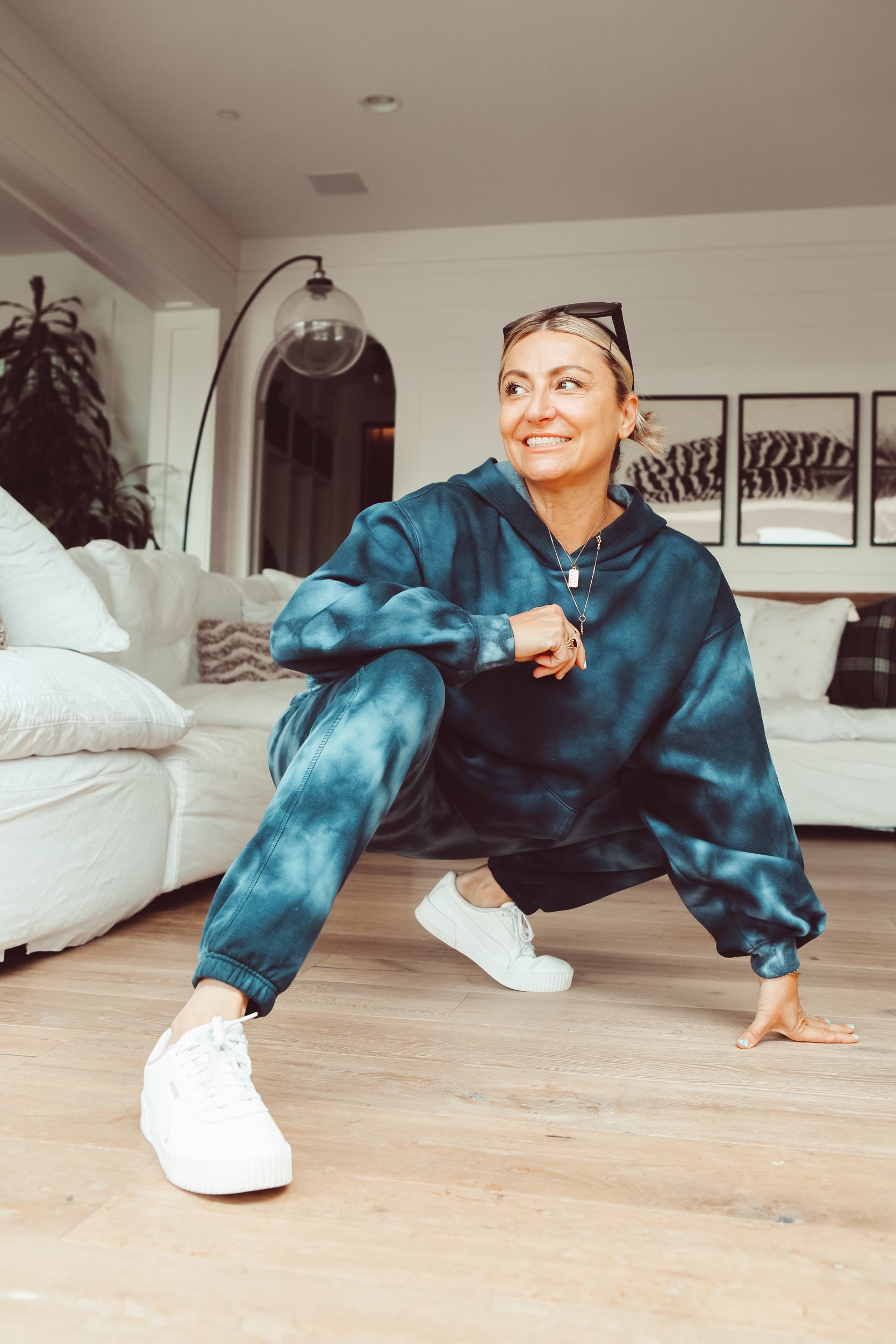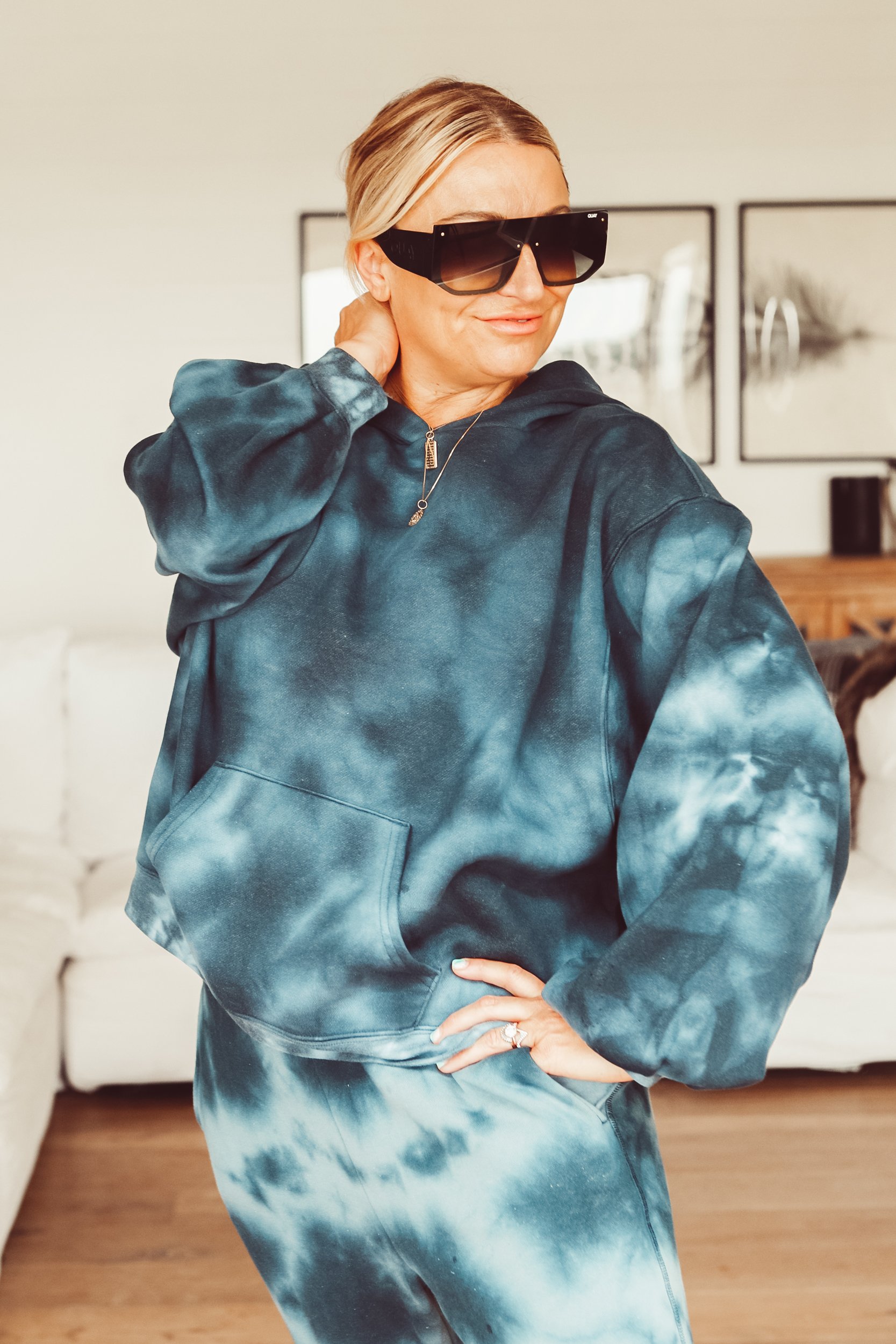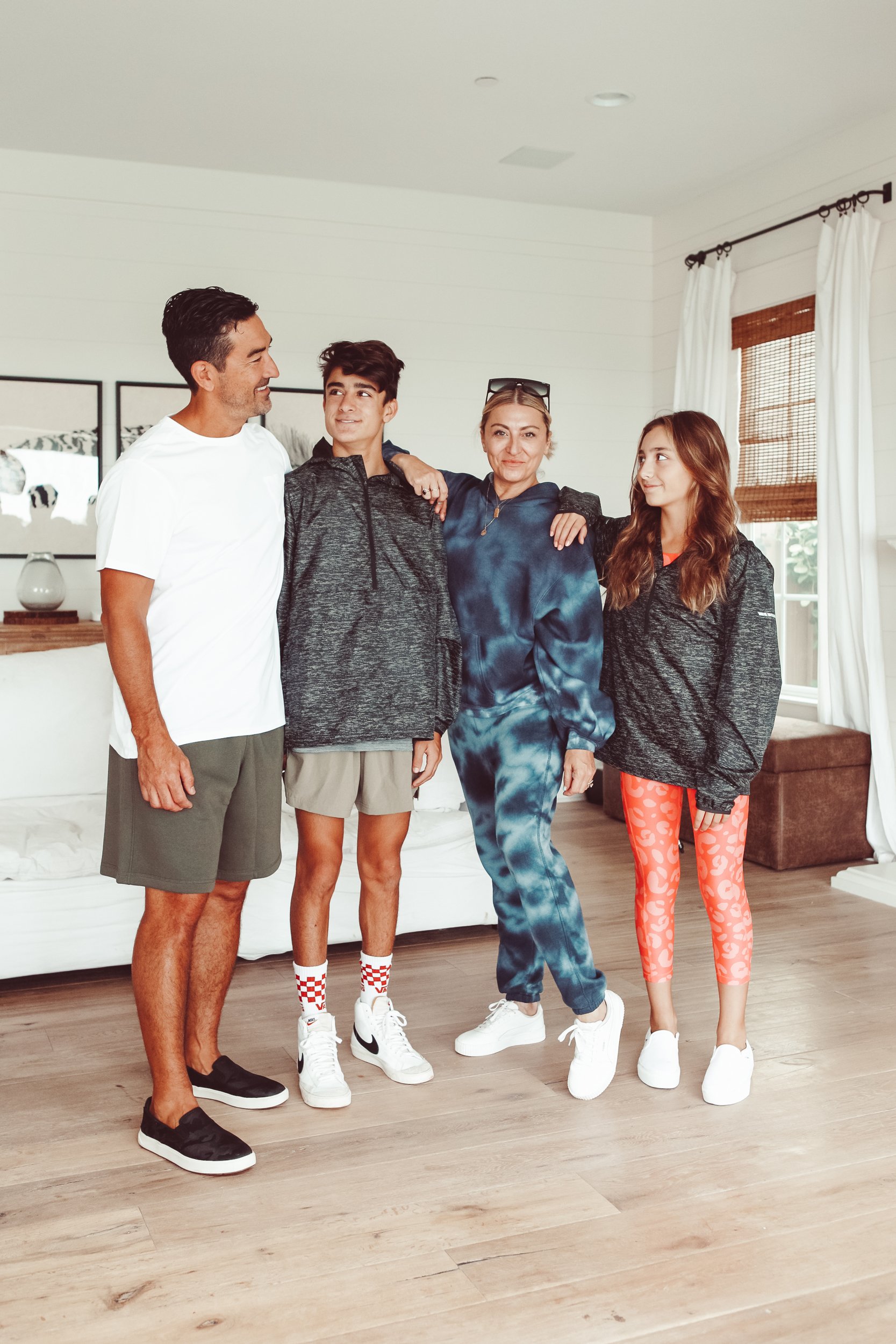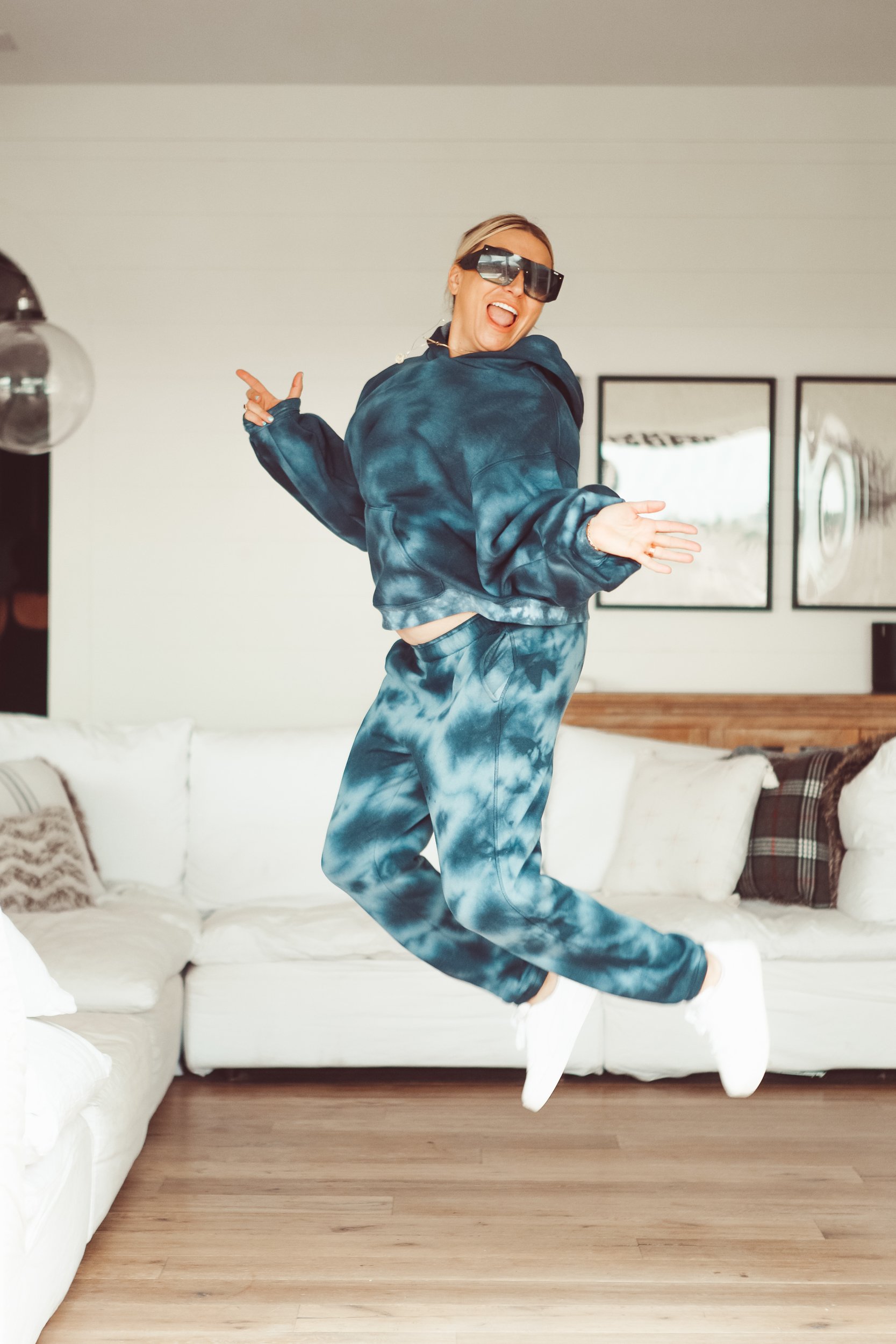 Mama's Looks
Me? Give me all the comfort and color, please! How divine is this tie-dye sweatsuit set?! As the weather gets cooler, this will be my go-to for those chilly mornings doing the daily school drop-off. Loungewear that looks put together is the absolute best and this will for sure be my new favorite. Check out this similar one by Free People. It comes in a few different colors with matching bottoms to complete the look! Pair that with some crisp white shoes and you're ready to go.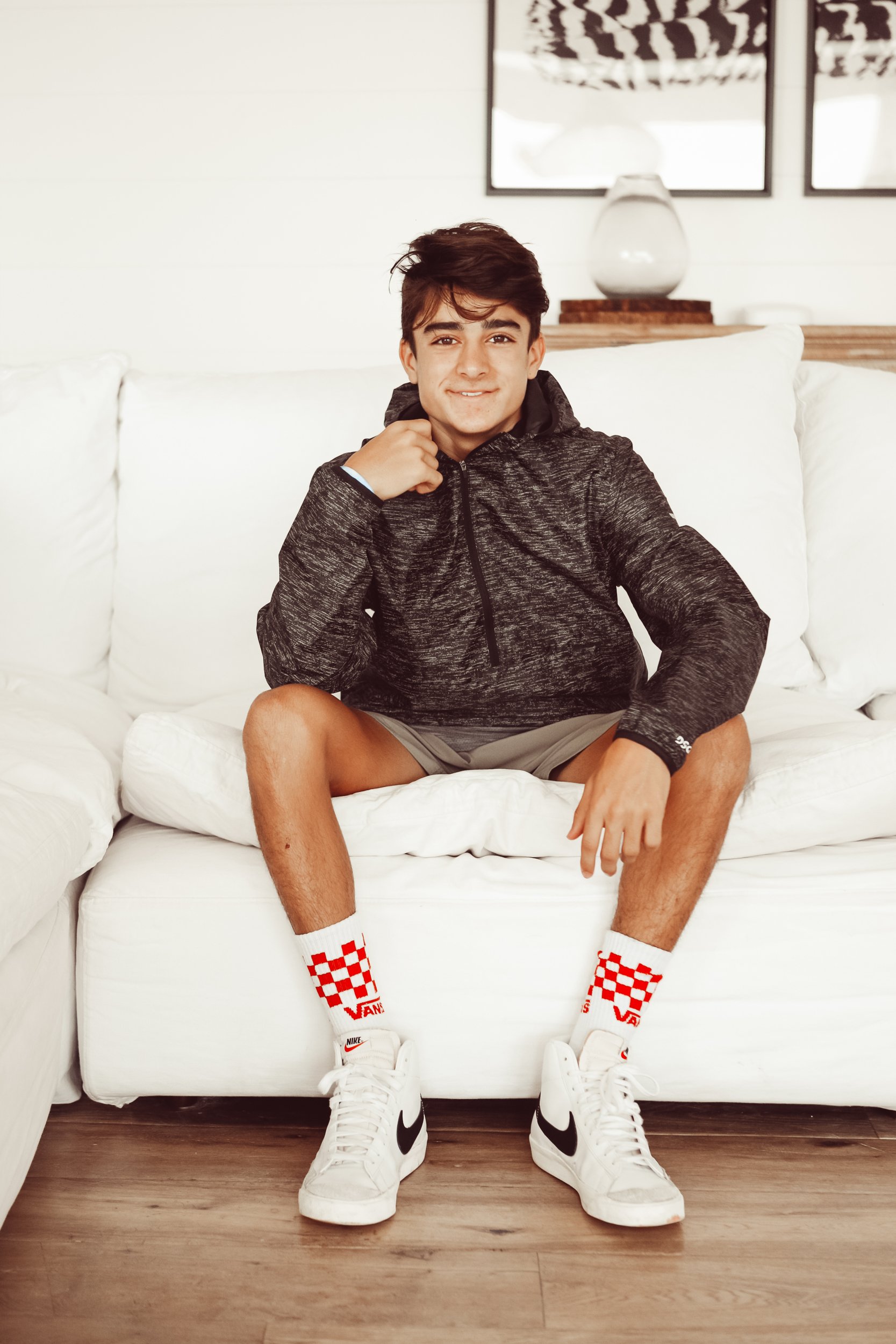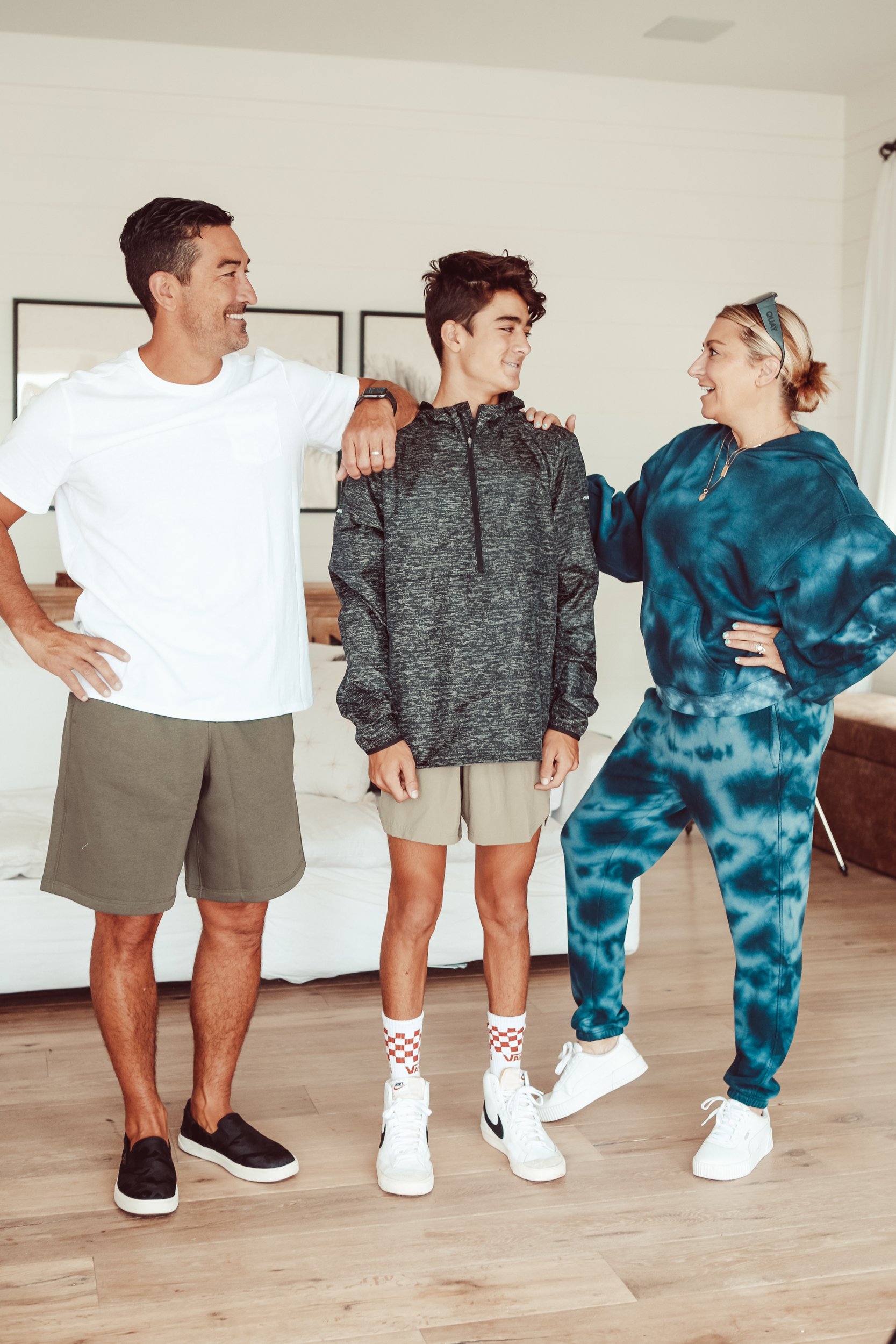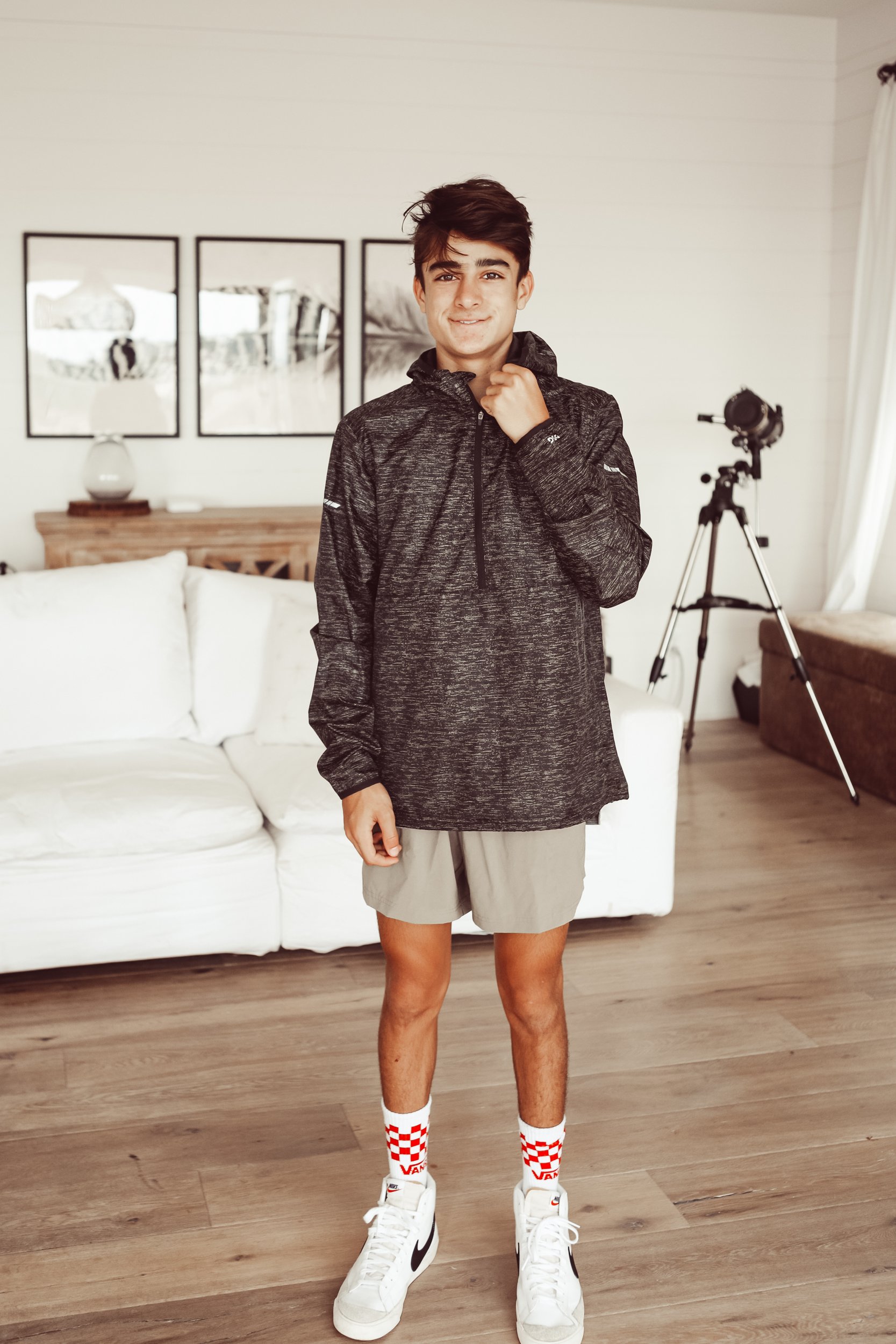 Jackson's Looks
Like his dad, Jackson loves a classic, timeless look. Whether he's at practice or gearing up for an audition, he keeps his style simple, clean, and refined. Like Dylan, he opted for a relaxed gray zip-up hoodie (this one's similar!) to go over a basic tee. His shorts are super lightweight and airy, perfect for these hot days we get in southern California when it's supposed to be fall. They're also easy on and off to change into his practice clothing for lacrosse. Jackson is all about shoes and he loves Nike. We got him these Nike high-tops that come in a wide range of colors and rounded out the look with checkered mid-calf socks.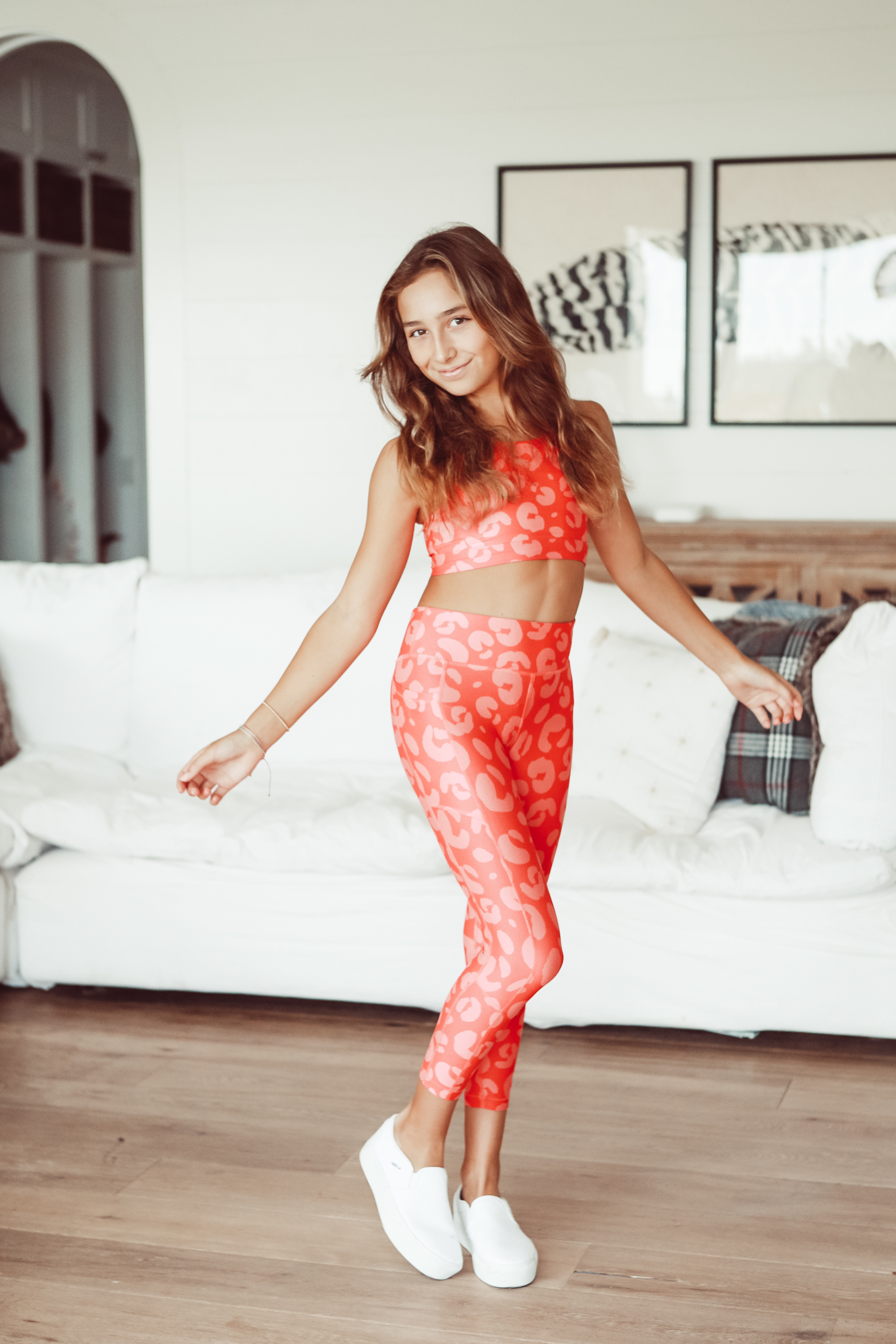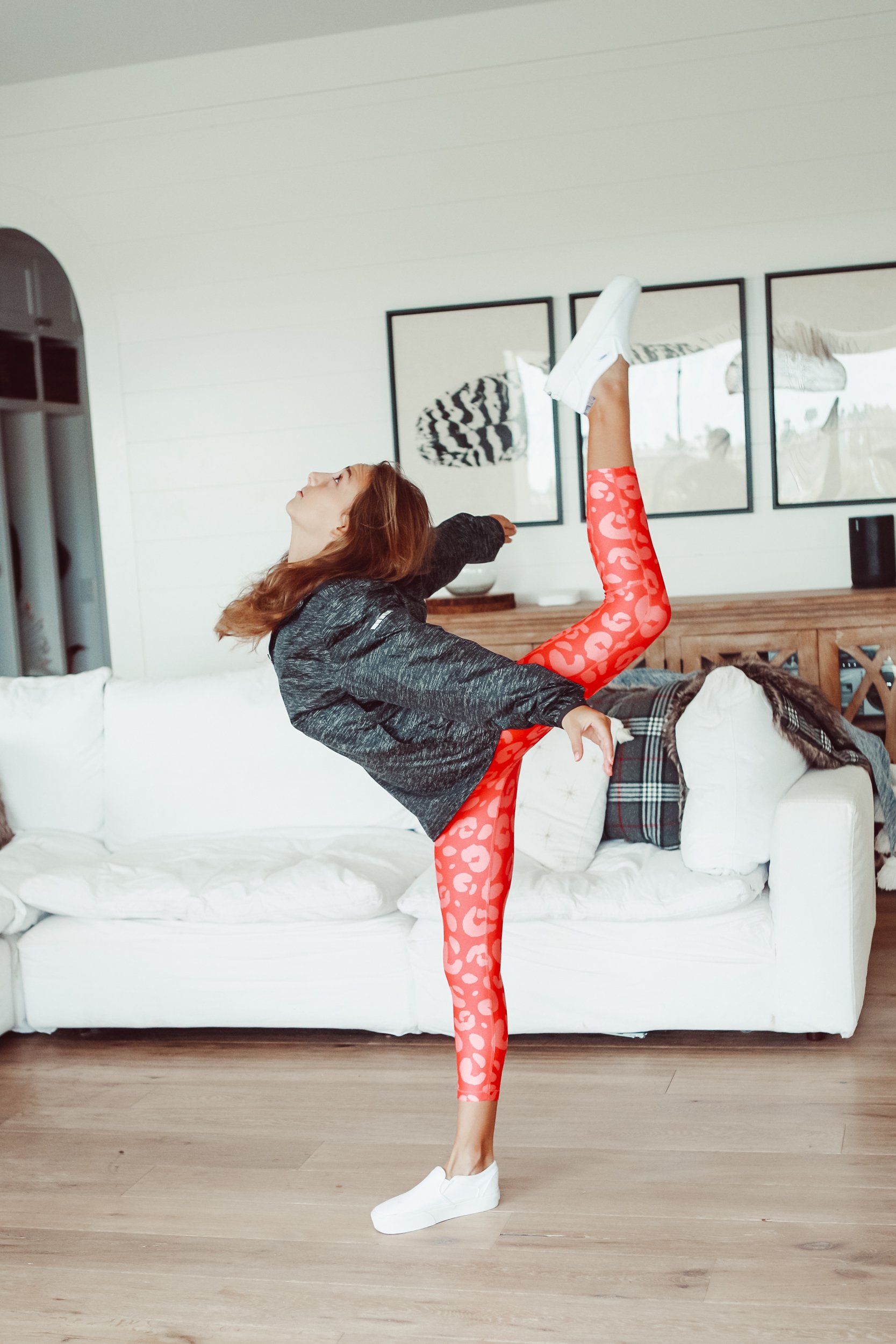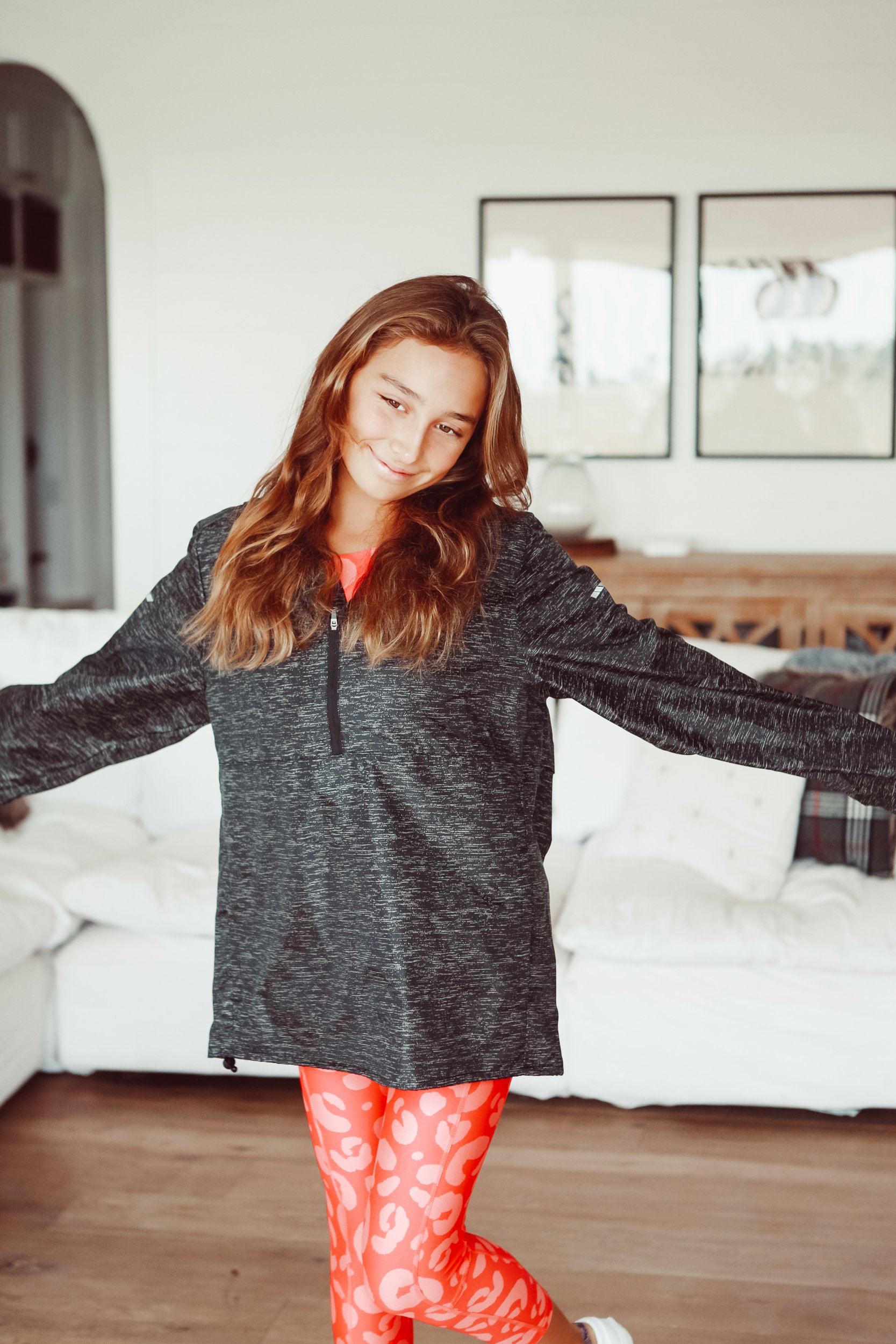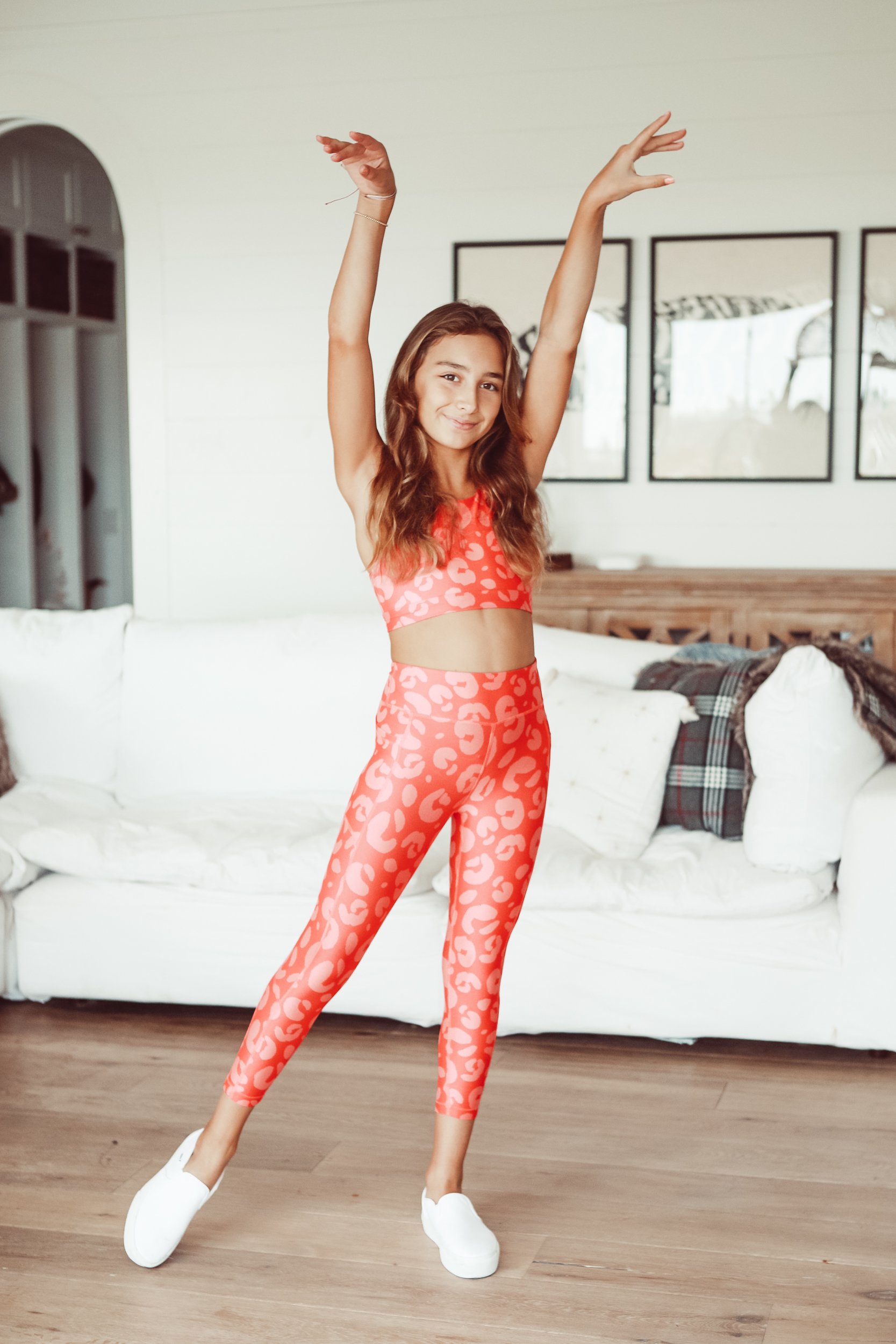 Dylan's Looks
My girl Dylan is always moving. When it comes to her style, ideally it's something that she can wear while in school and when she has dance rehearsal afterward! Most days we don't have time to come home in between activities, so we knew athleisure was going to be the perfect starting point when crafting her look.
She's also not afraid of color and pattern, so we went for this fun and bright leopard two-piece set. It's breathable, stretchy, but holds a good compression for dance class. On her feet, she's copying mom (or am I copying her) with bright white slip-on shoes. In the mornings, she'll toss this dark oversized boy's hoodie over to keep warm.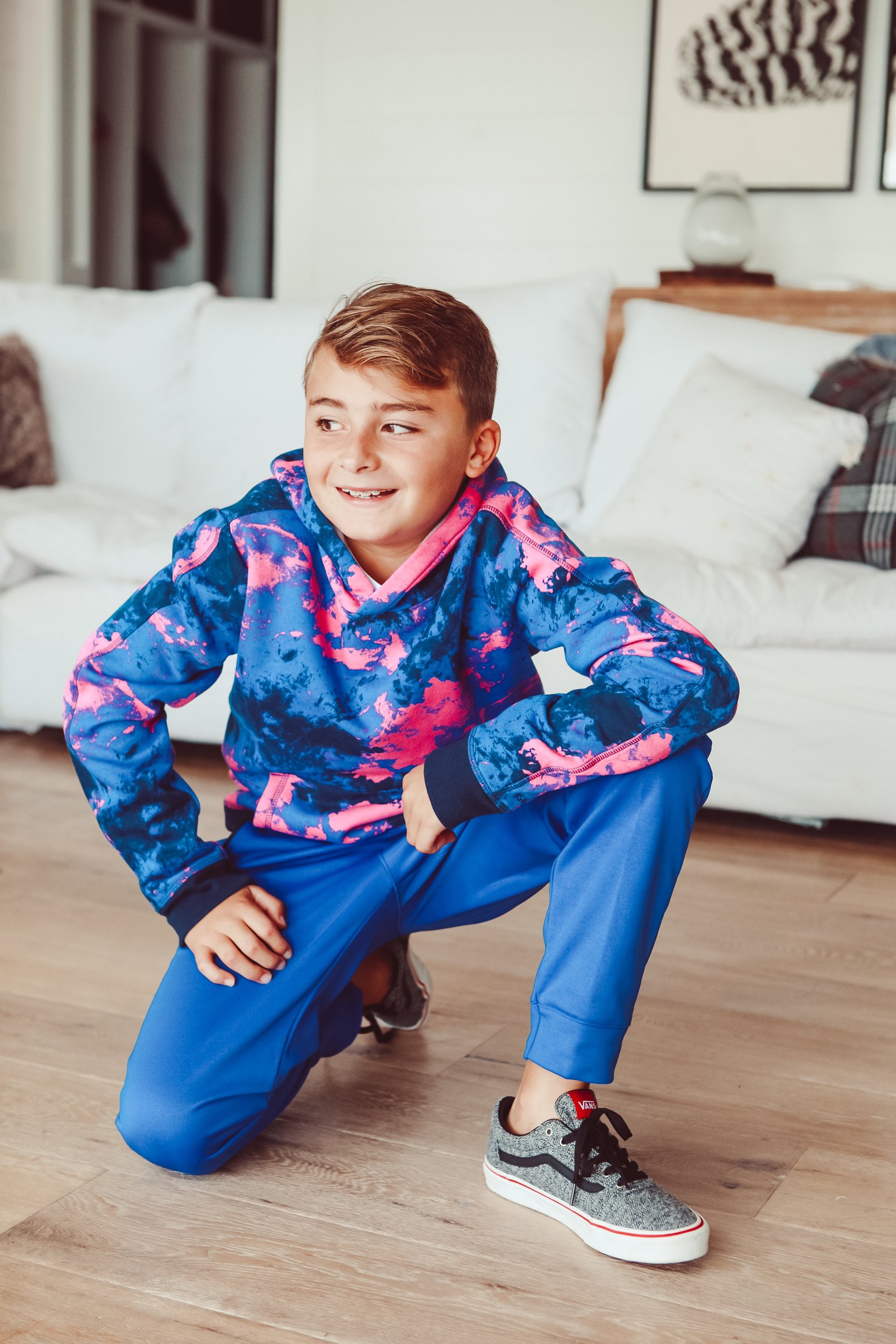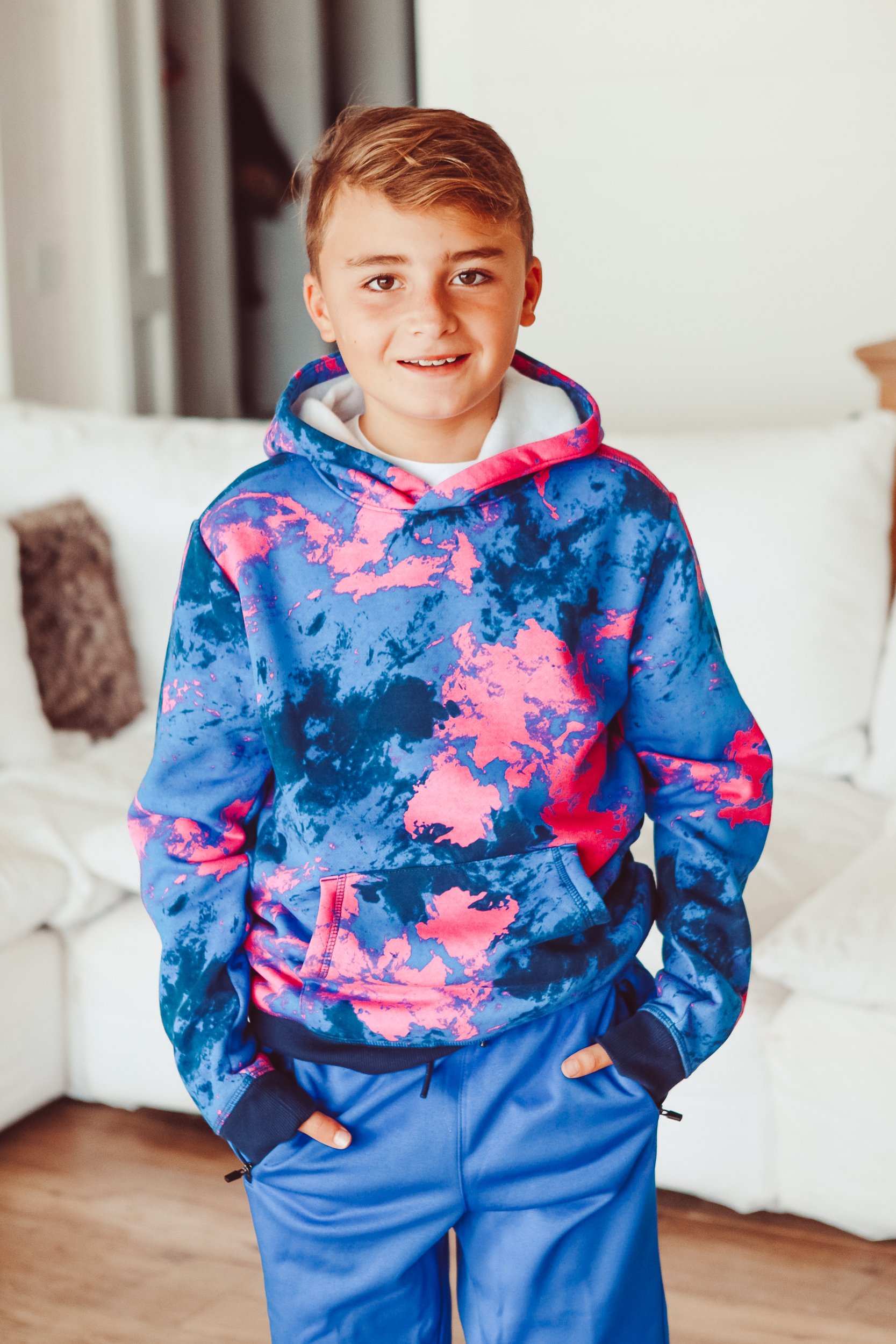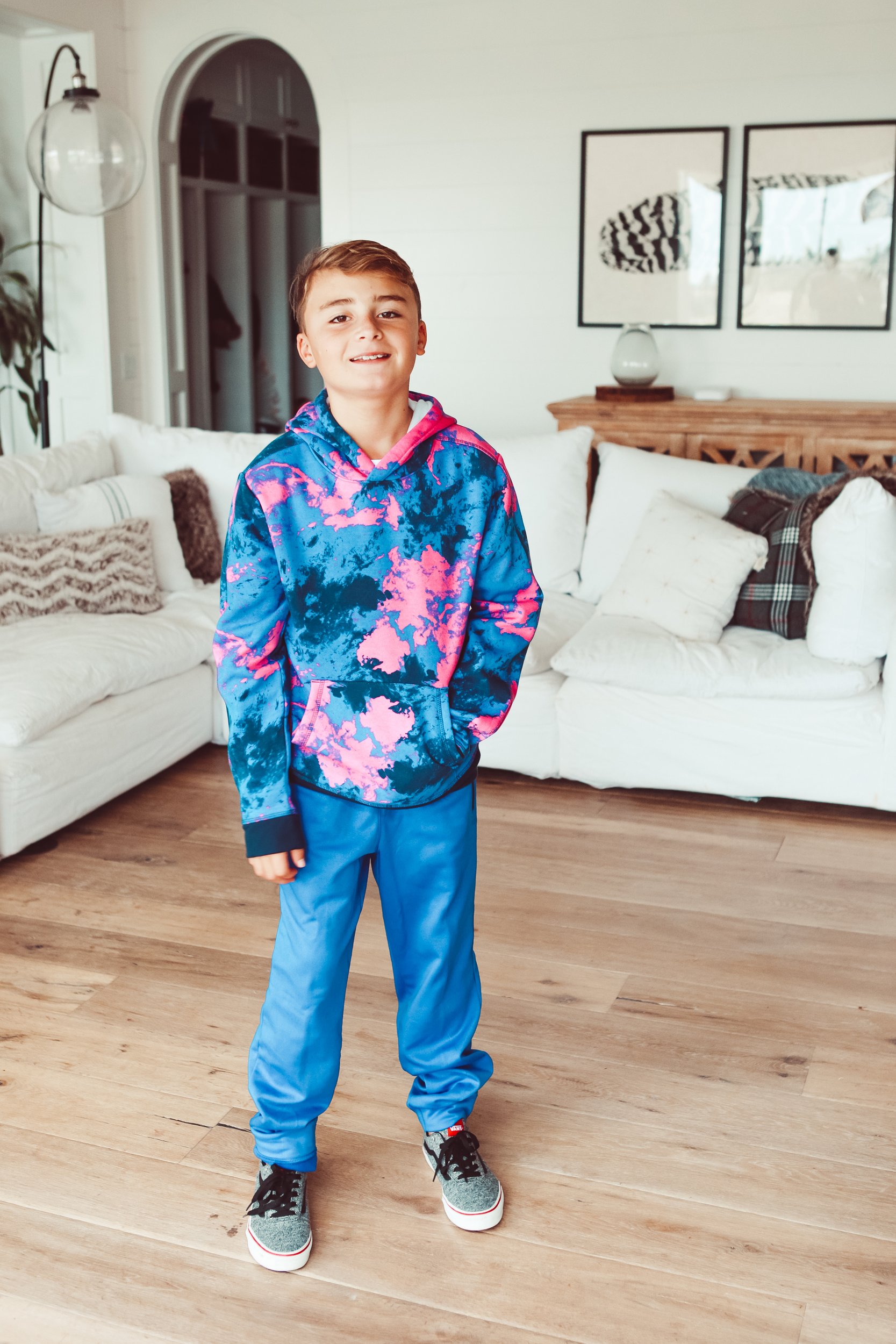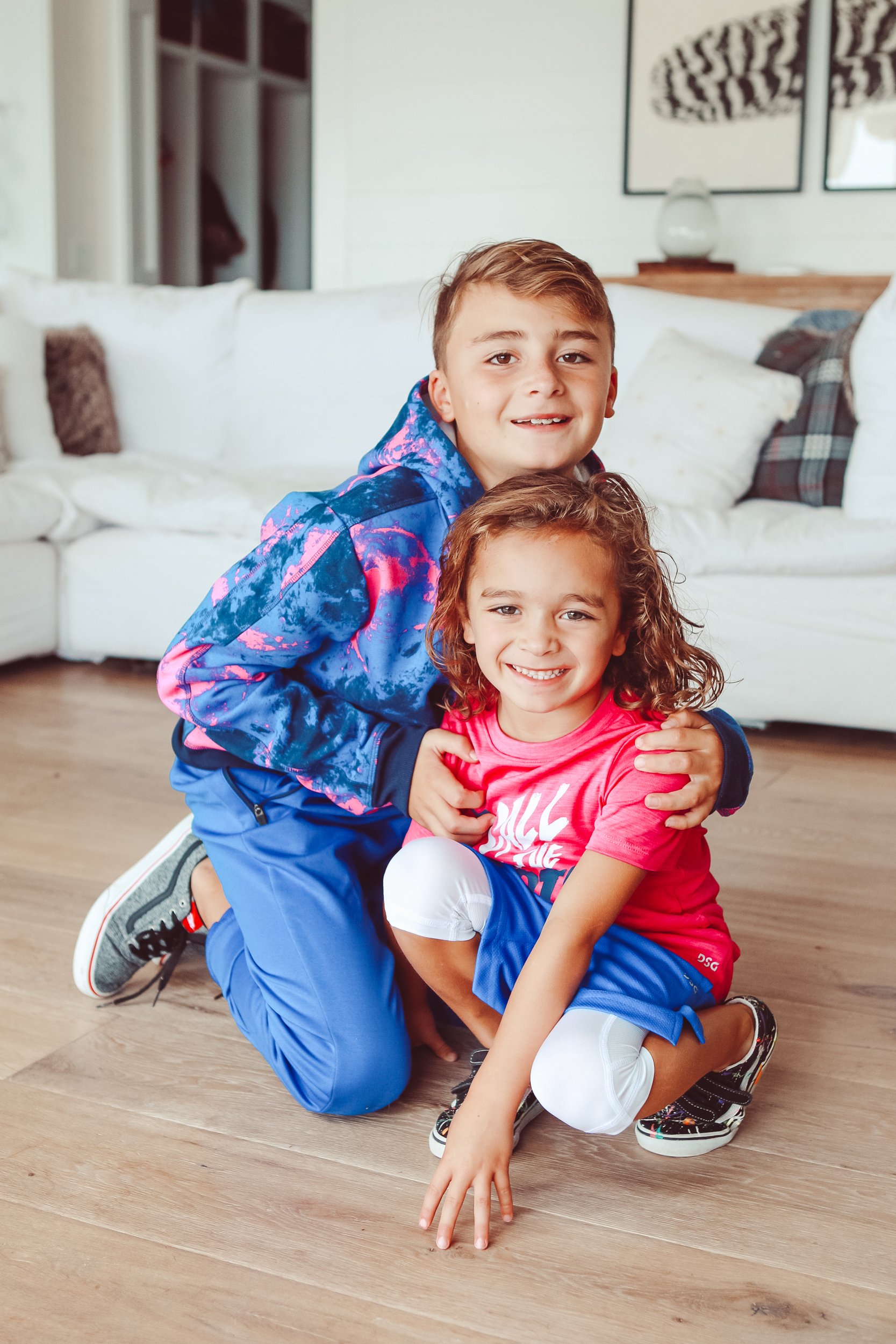 Roman's Looks
My Roman! I love how my second youngest embraces color! While he's the most camera-shy of all my kids, that doesn't stop him from catching attention with his clothing style. Like his brother, he also has lacrosse practice, so easy athleisure wear is best. We opted for these blue DSG Boys' Tech Tapered Pants. They've got a good form to them, but are ultra-comfortable and durable. His gray shoes are easy on and off, and comfortable. To add a bit more pop to his look, Roman picked out this ultra-fun Boys' tie-dye fleece hoodie! Pink and blue?! Is he my son or what?
Have you listened to my podcast? Check out The Mom Confidential!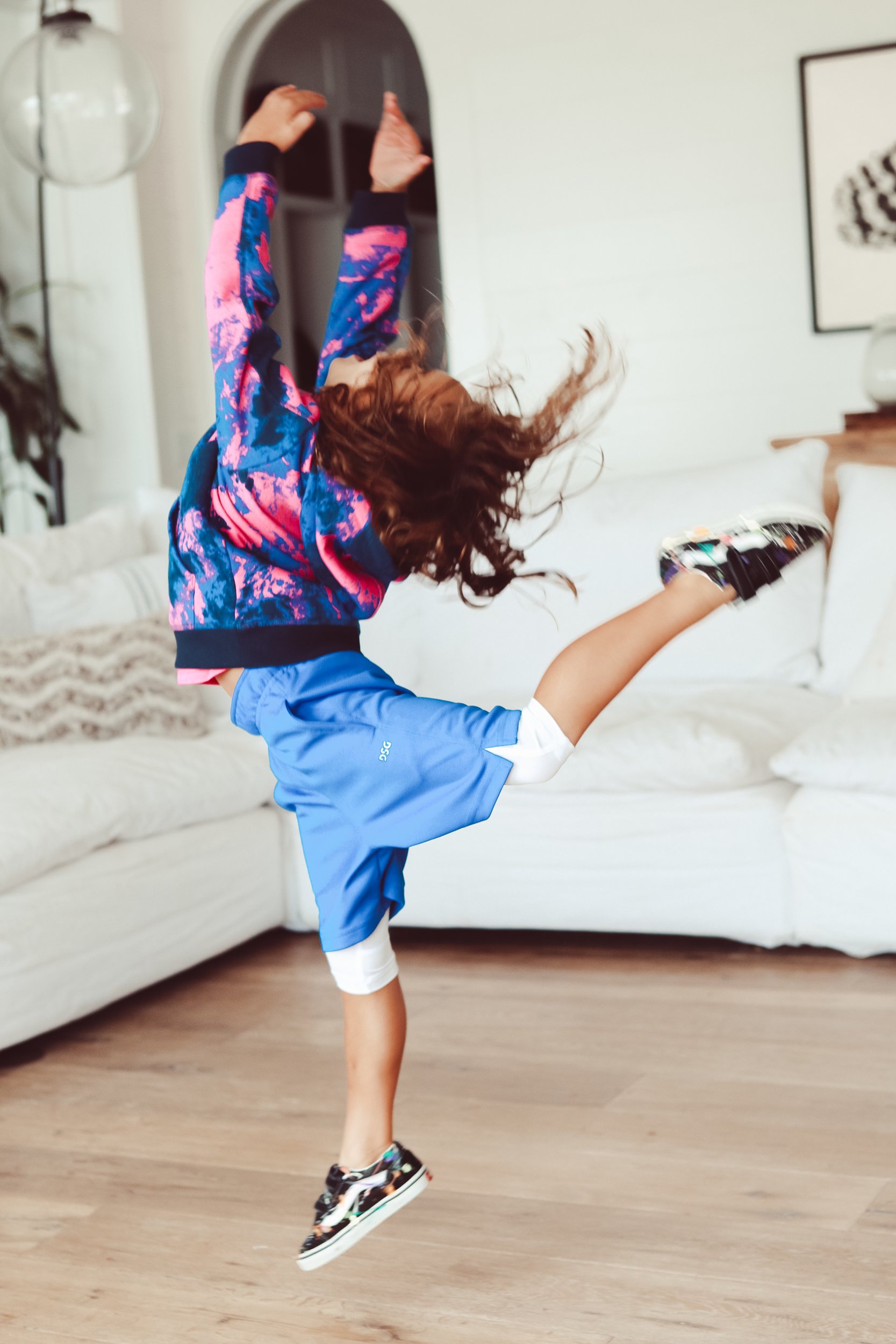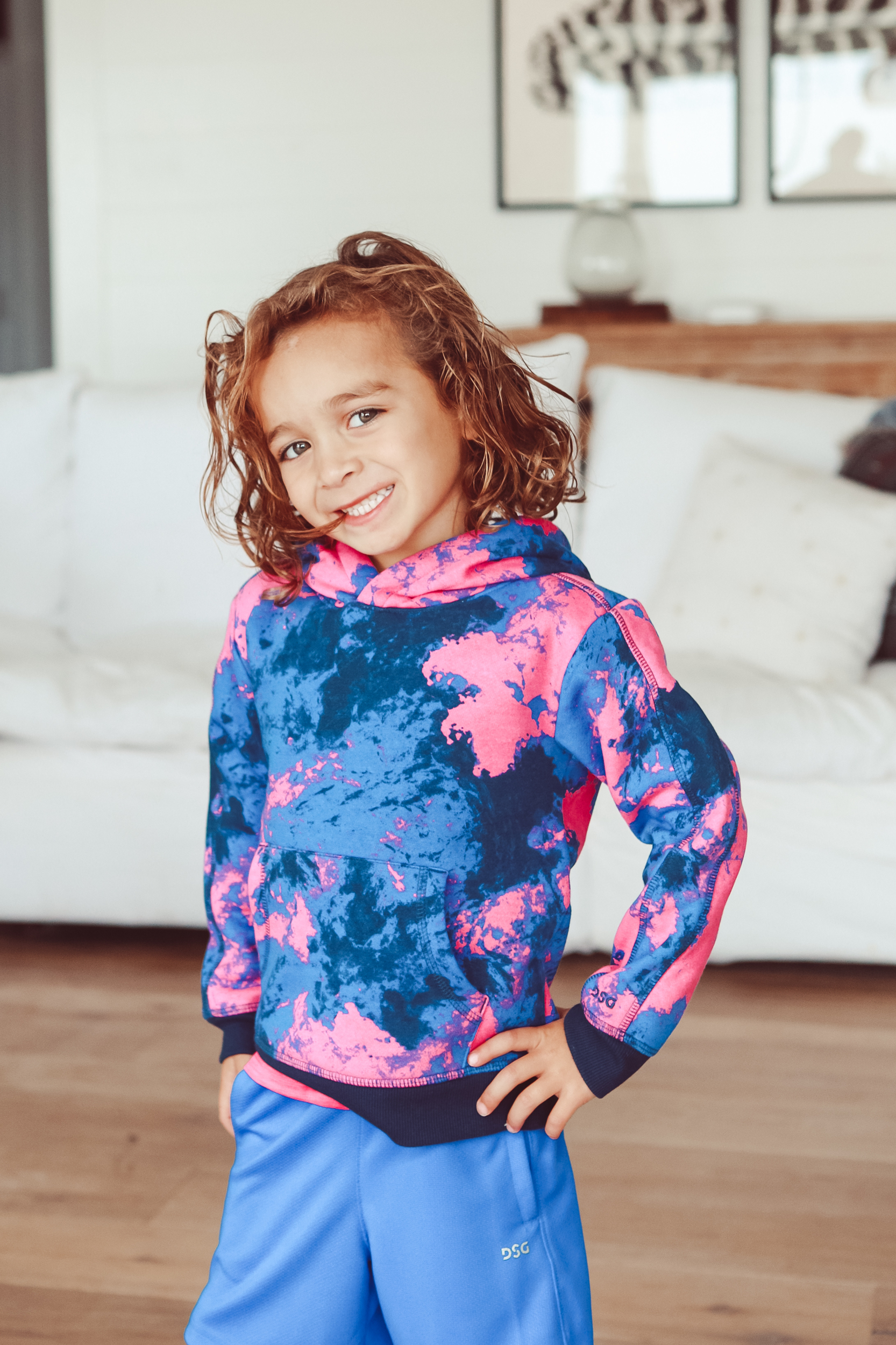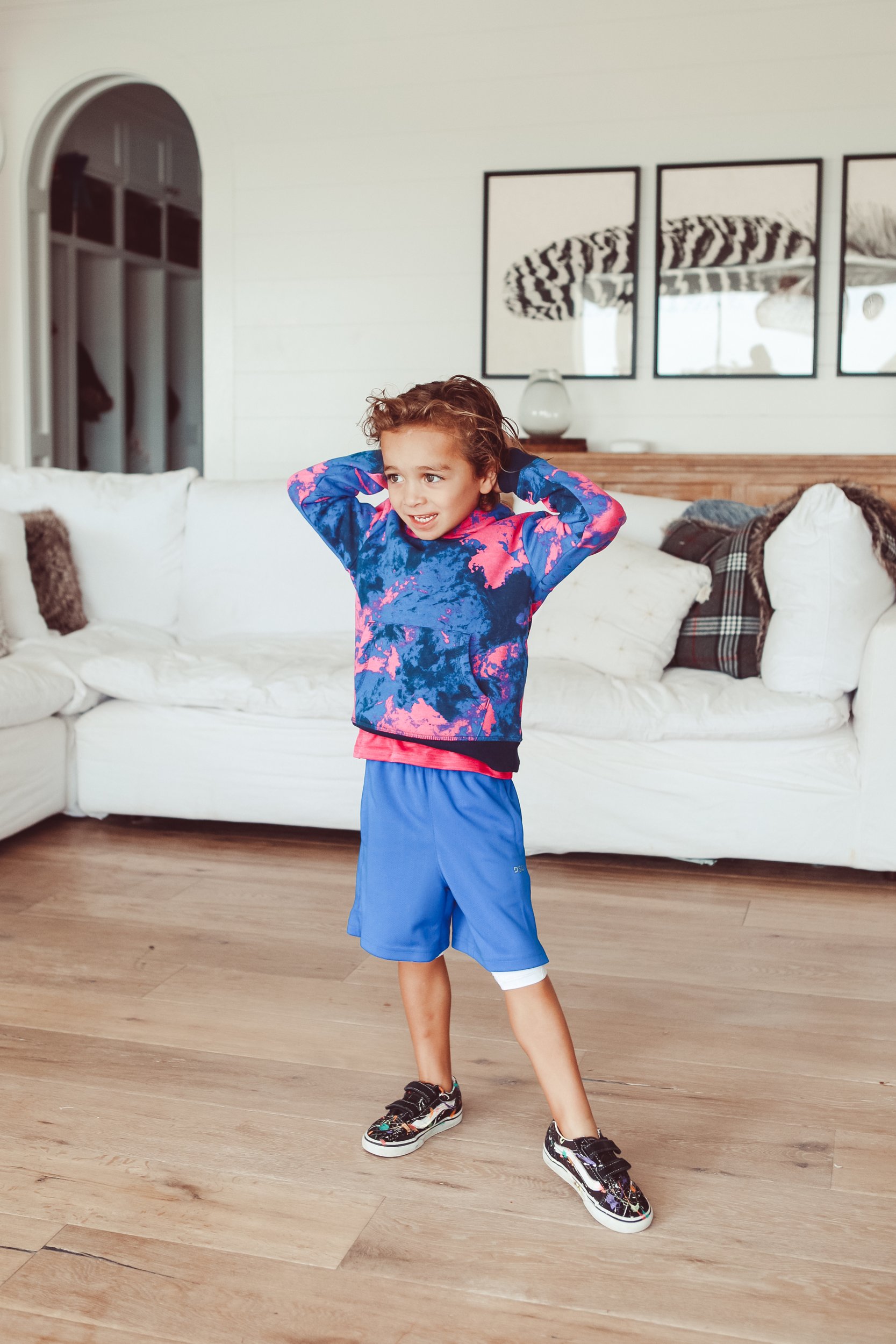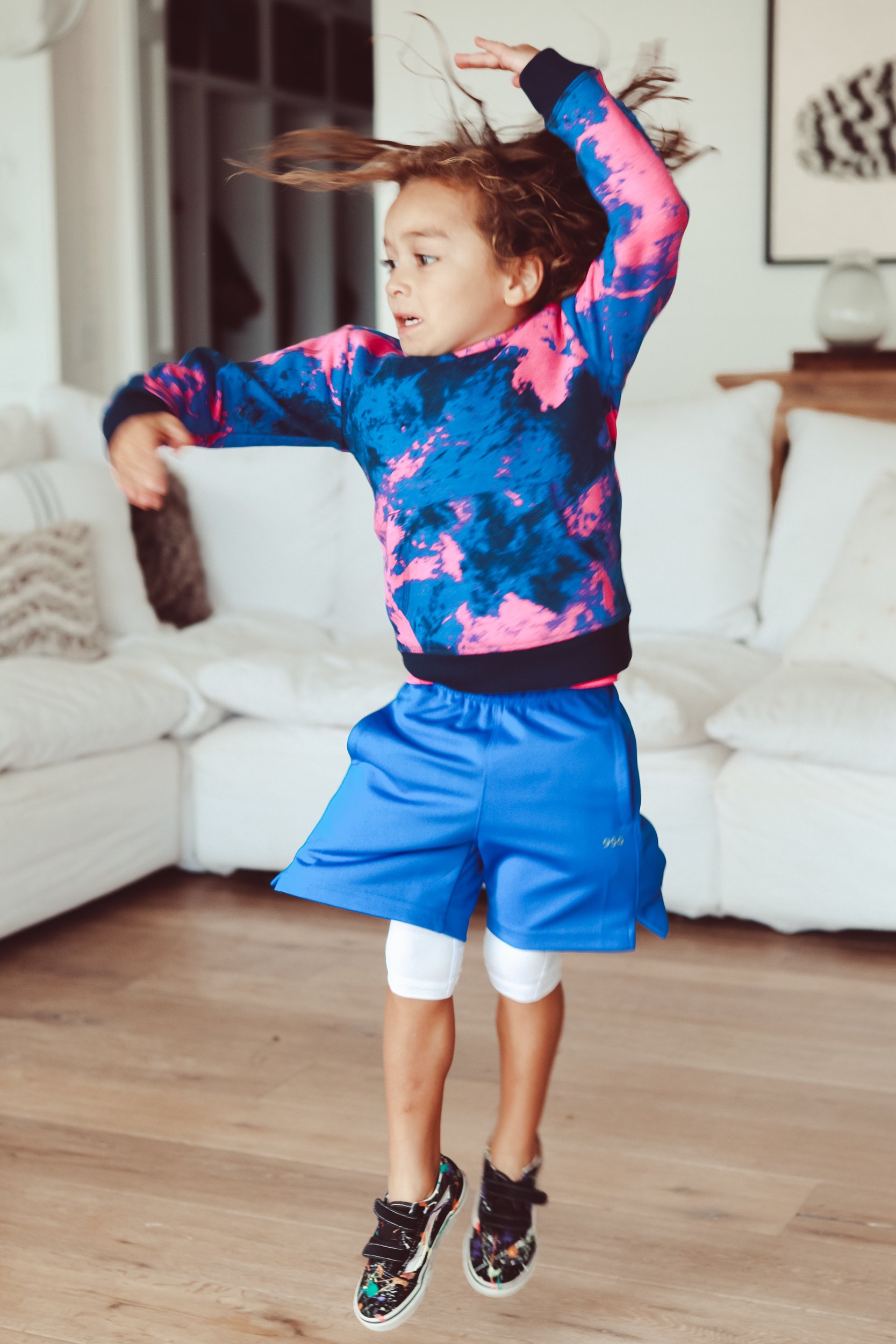 Brody's Looks
It's no surprise that our Boss Baby has a big, bold personality. His style is just as big, maybe even bigger. Right now, his clothing is inspired by his older brother Roman. Brody's wearing a similar tie-dye pullover in pink and blue and blue Under Armour shorts that give him room to jump, twirl, and kick throughout all of his dance classes. Underneath his pullover, he's got a bright coral graphic tee (like this one!) because, well, there's never enough color in our lives!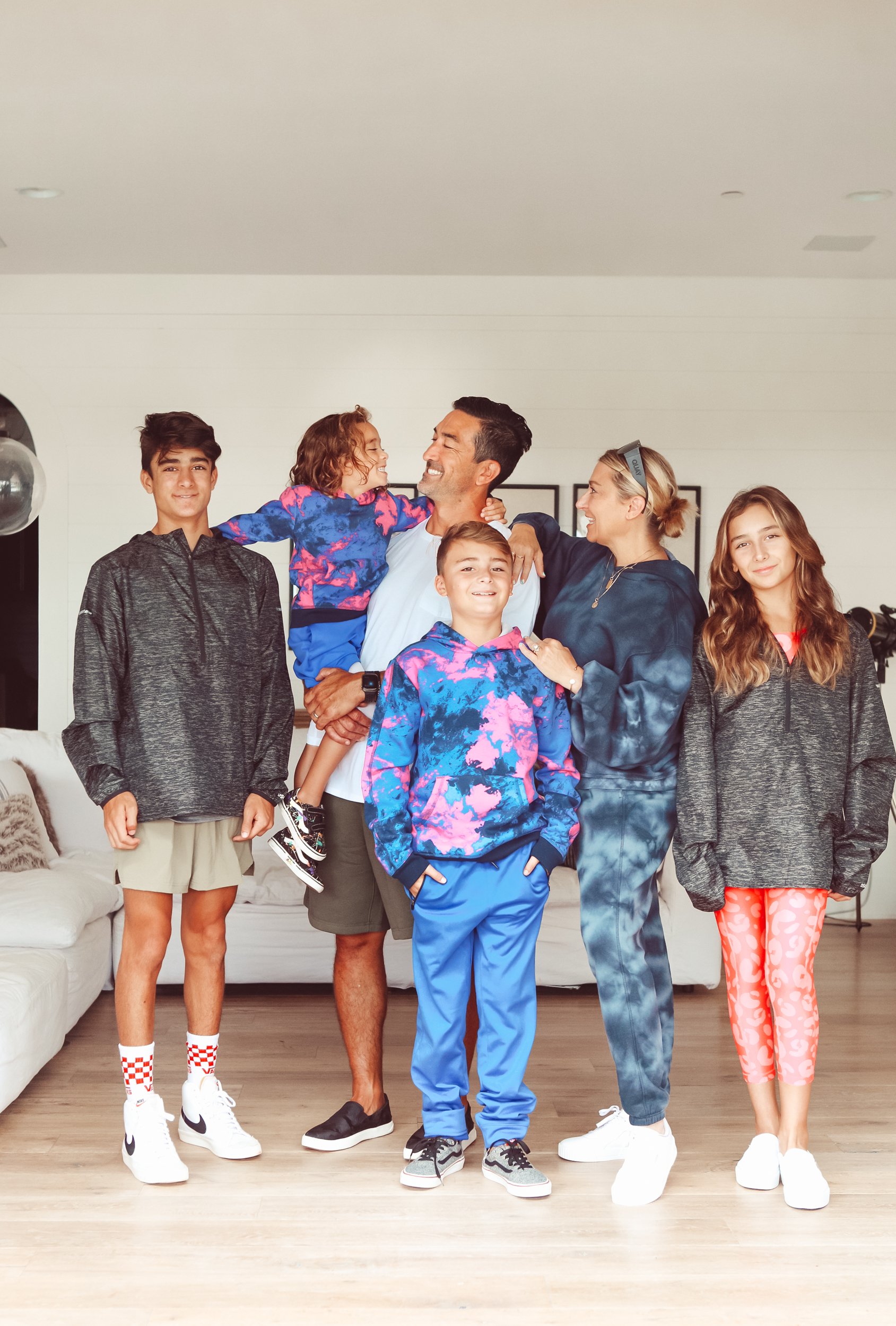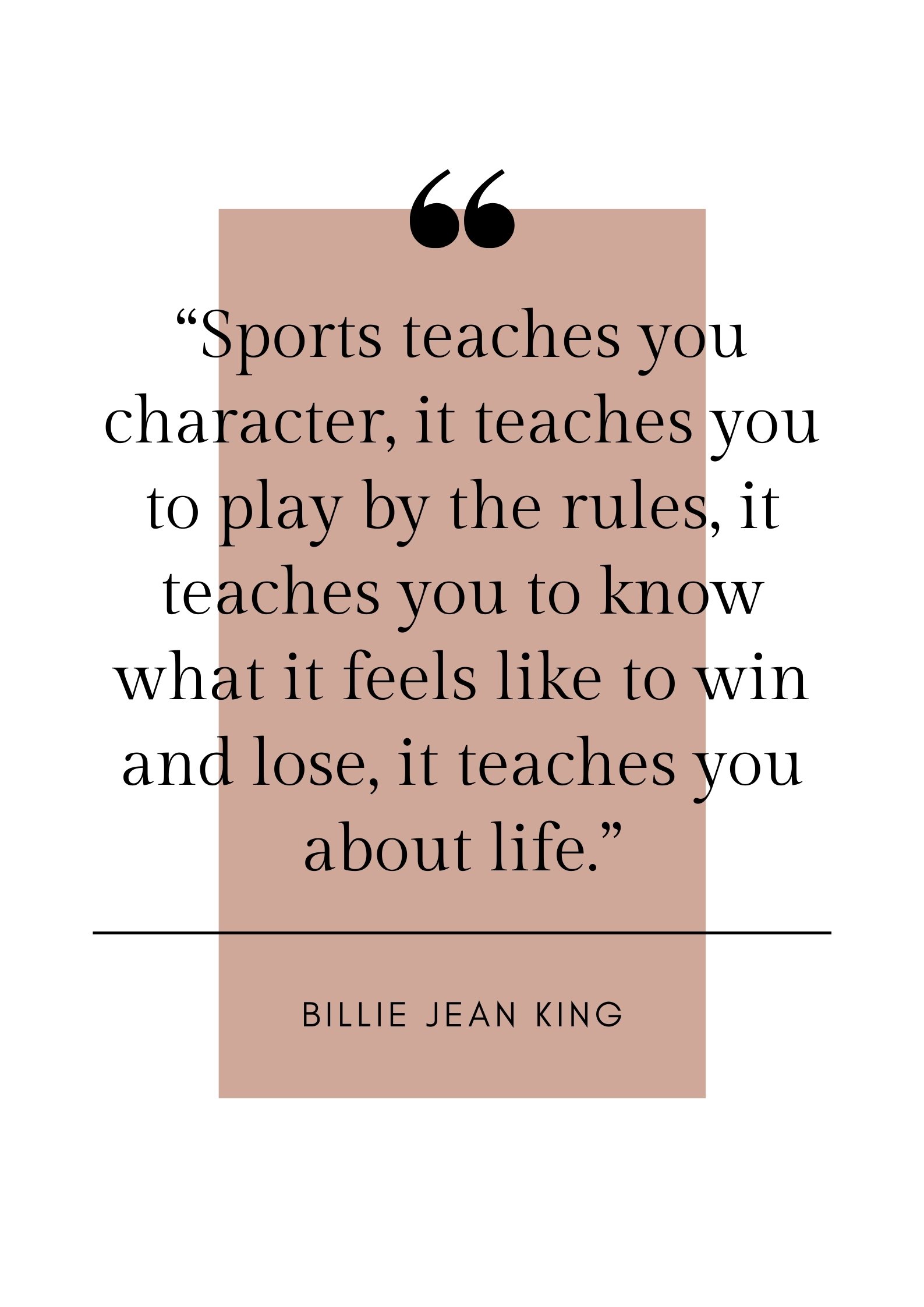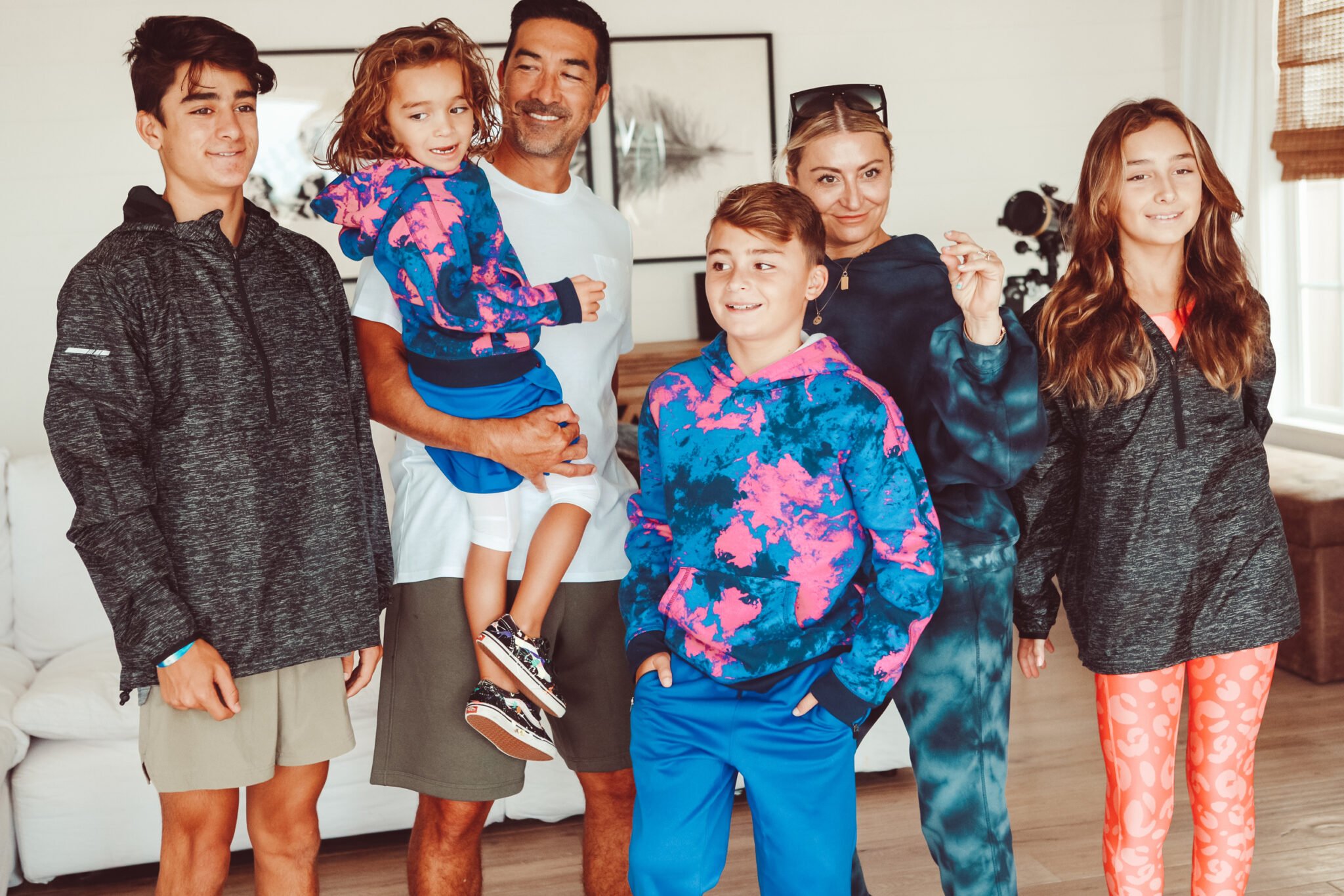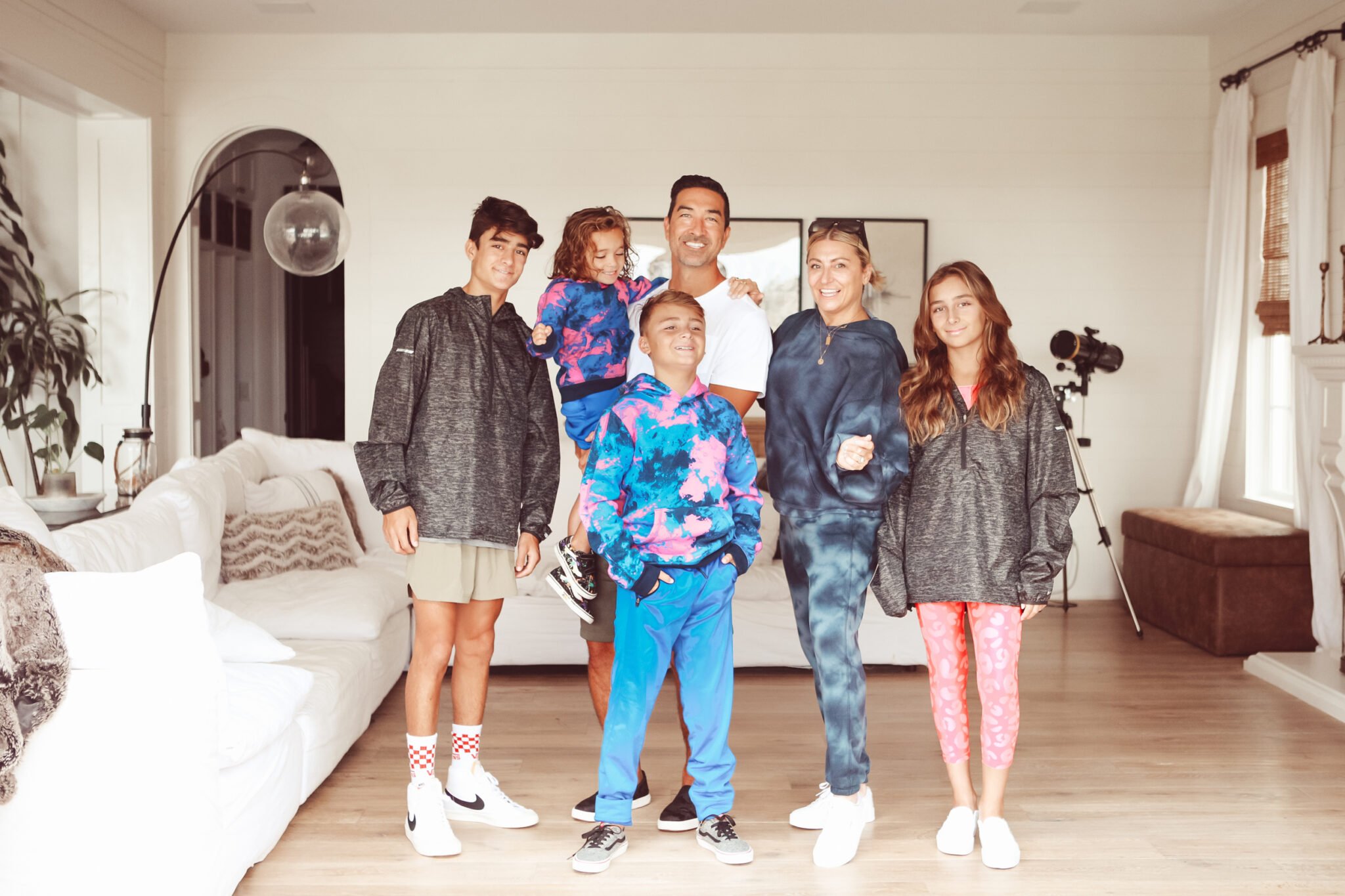 Tips for Parenting In Style...
Never boring, always awesome. Keep up to date with the latest from City Girl Gone Mom.