This Post Is Sponsored By Pitch A Fête! As Always, All Opinions Are My Own! Thank You For Supporting CityGirlGoneMom!
I can't believe my sweet little Boss Baby Brody is six! Where has the time gone? This last month my tiny dancer turned a year older and I knew we had to celebrate in a big way. He's brought so many people happiness and joy through his dance over the past year that I wanted to make sure that he had an amazing day that made him feel extra special. It was time to throw a creative birthday bash!
This year Brody really wanted a mermaid-themed birthday party and so mama had to come through! And I would have been lost without some of the most amazing vendors in California! I knew I wanted him to have the best birthday ever, but I definitely needed some help! Enter Pitch A Fête who was able to organize and plan an amazing birthday party for my little Boss Baby Brody. (And give this mama a little peace of mind.)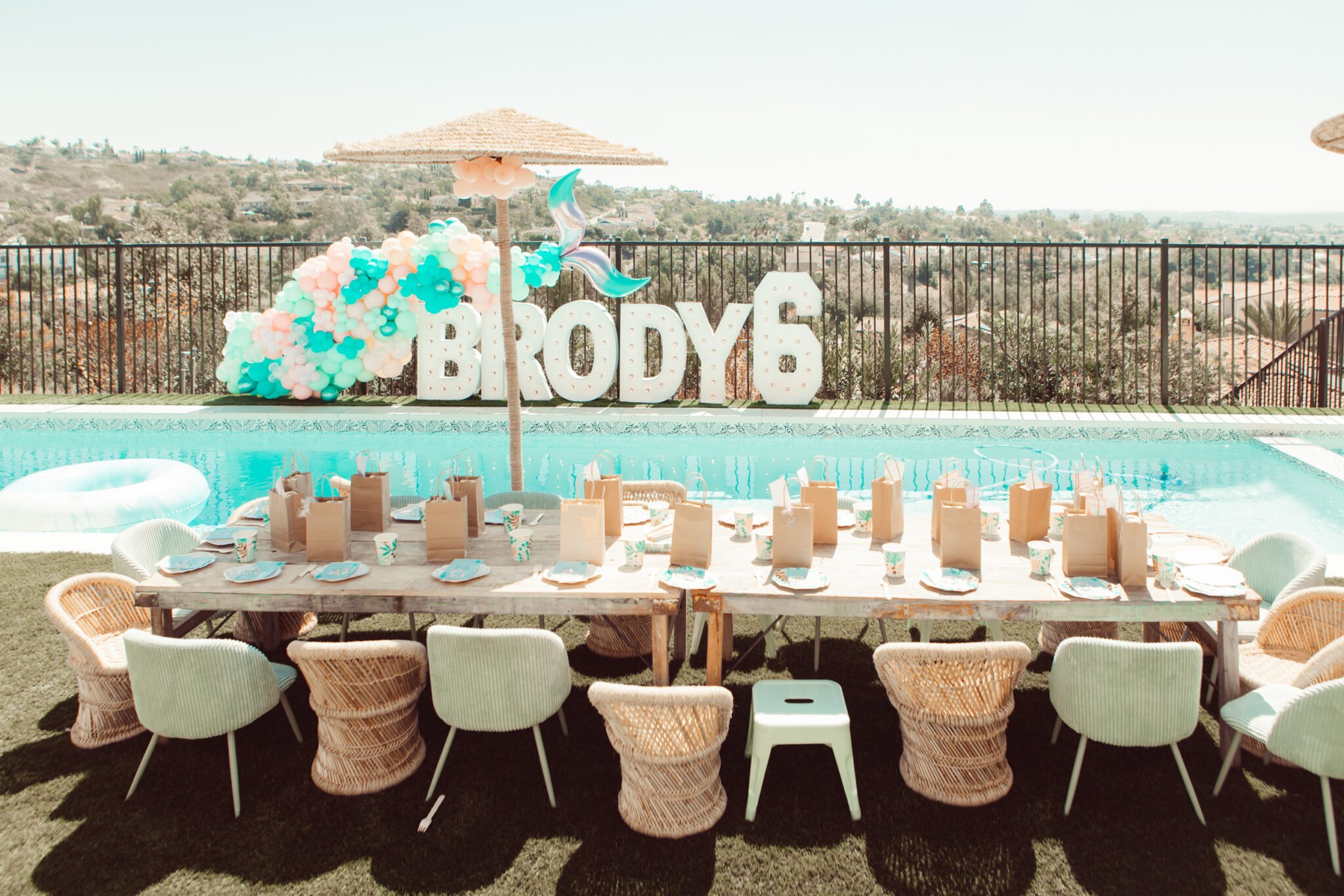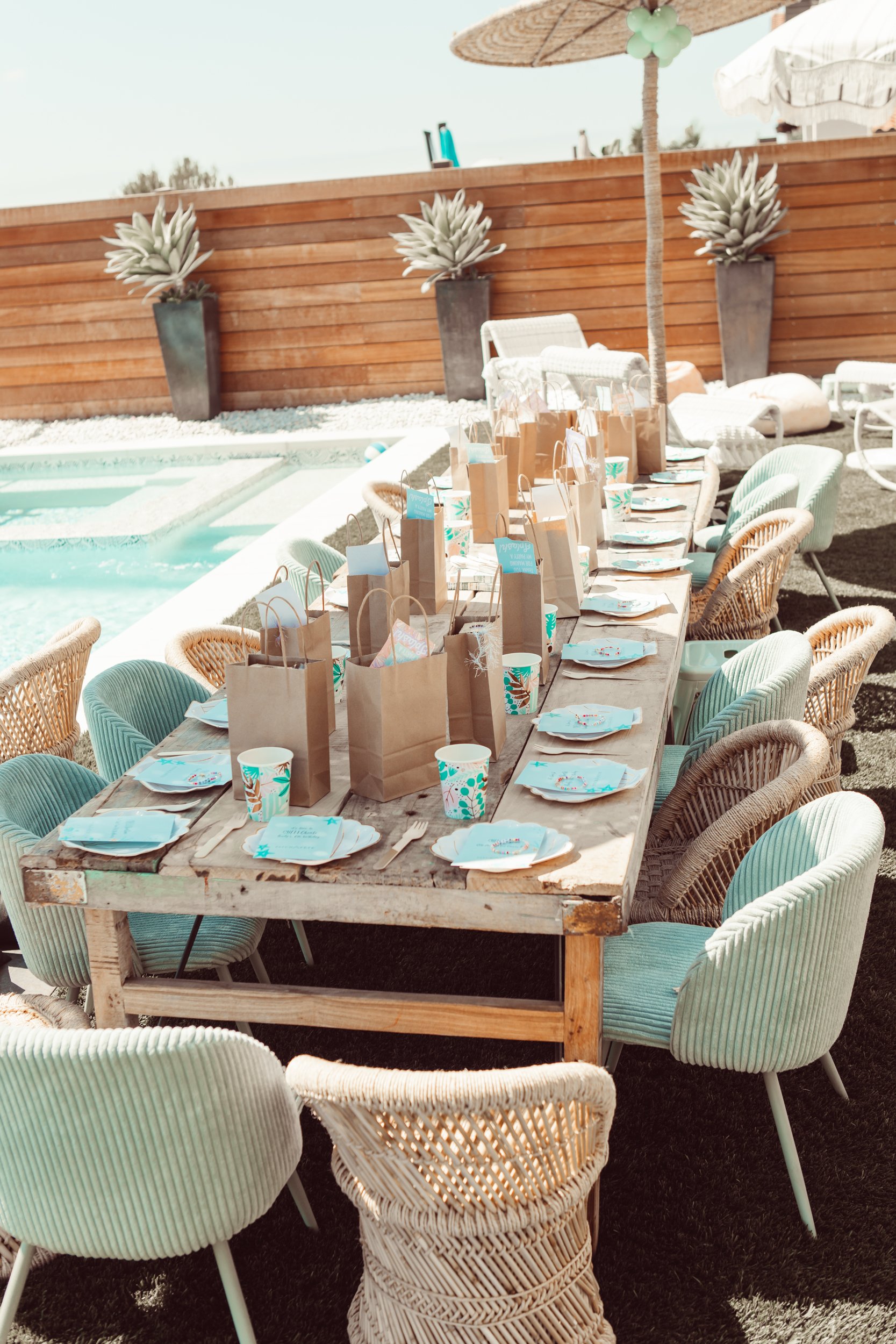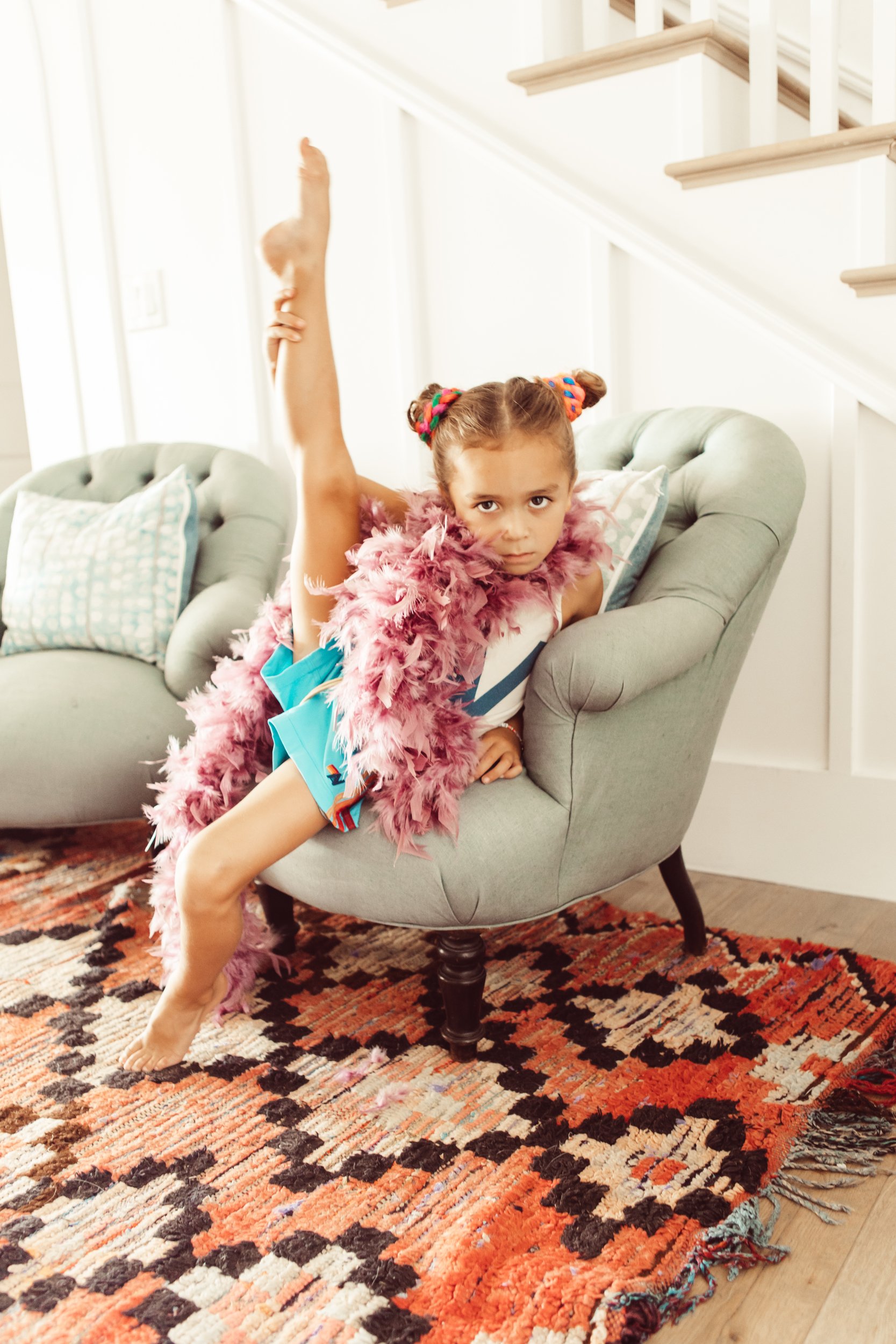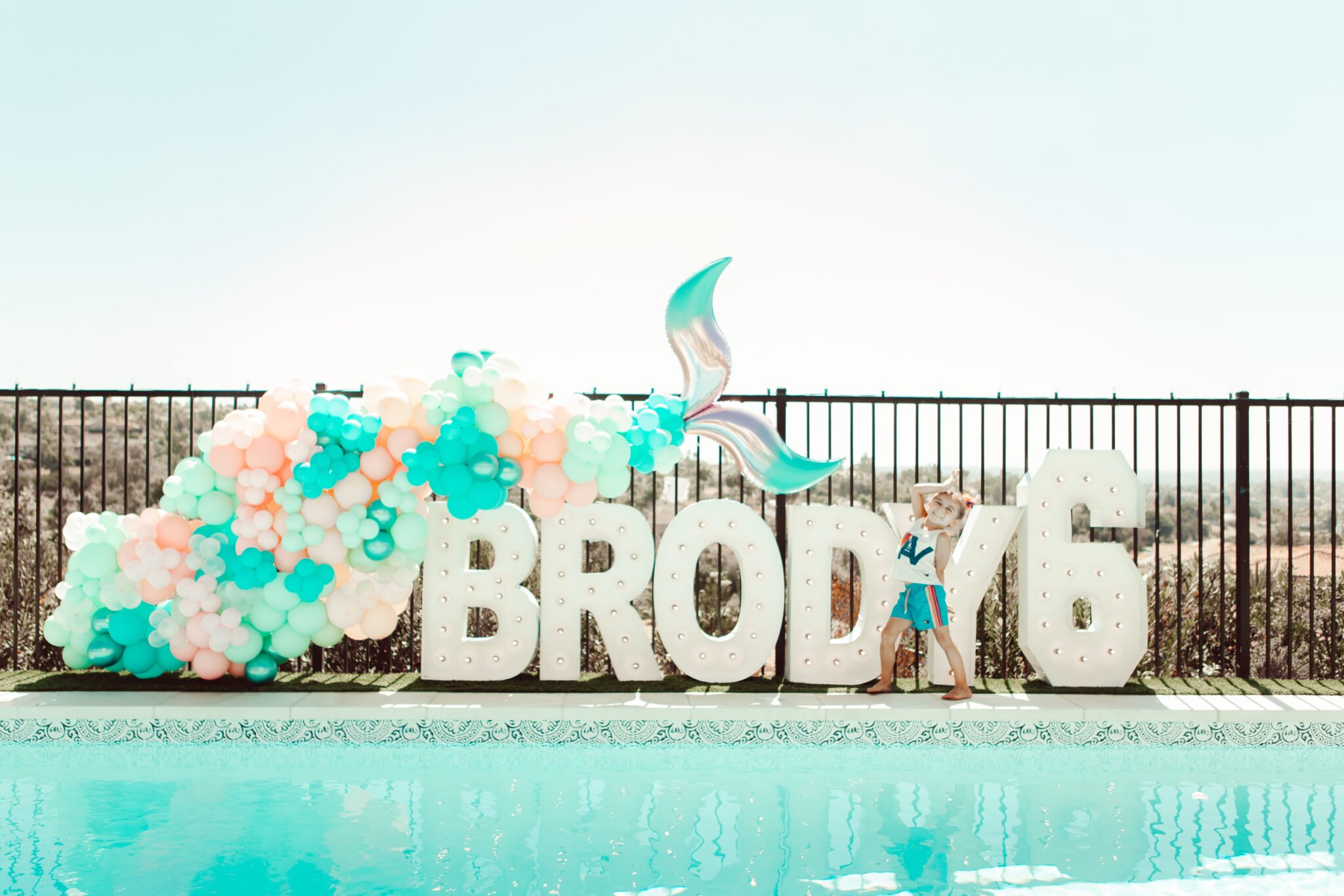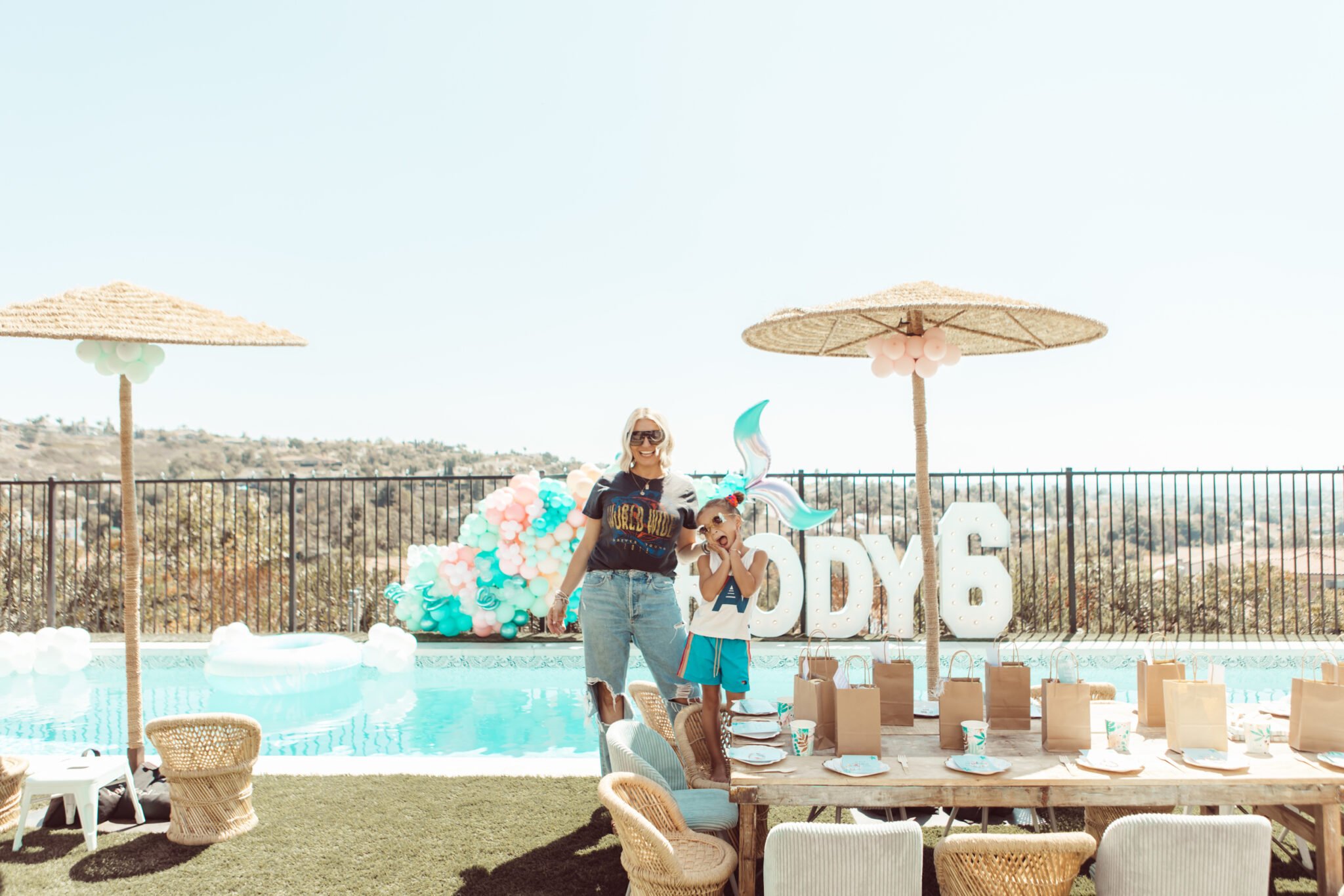 Find the Right Party Planner
I have to give a huge thanks to Pitch A Fête for organizing such an amazing party! They really knocked this out of the park. Not only did they supply gorgeous decorations, crafts, plating, etc. but they also put us in touch with so many amazingly creative companies! When they supplied the party decor for Dylan's 13th birthday party it was such a dream, so I knew they would be a hit at Brody's 6th!
Their little seating areas by the pool were all the rage, and they really brought the backyard together nicely with the balloons and Palms Spring-chic vibe. So cute and easy to assemble! They even decorated the tables with mint striped plates, mermaid plates, tropical cups and napkins, and eco-friendly cutlery that I loved. Plus they provided some fun for the kids with mermaid tail canvas bags with markers for decorating and mini seashell sand art necklaces with sand and funnels.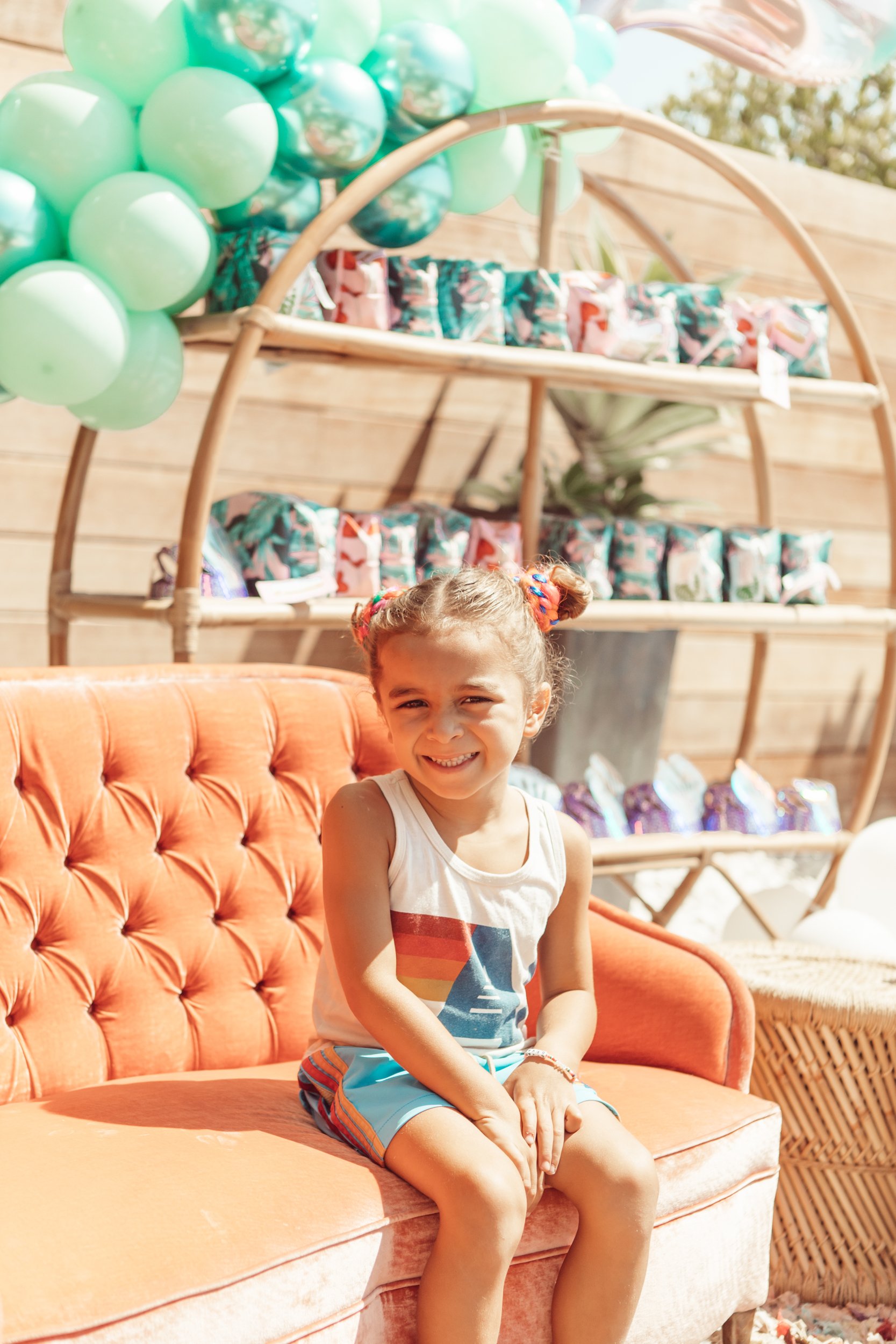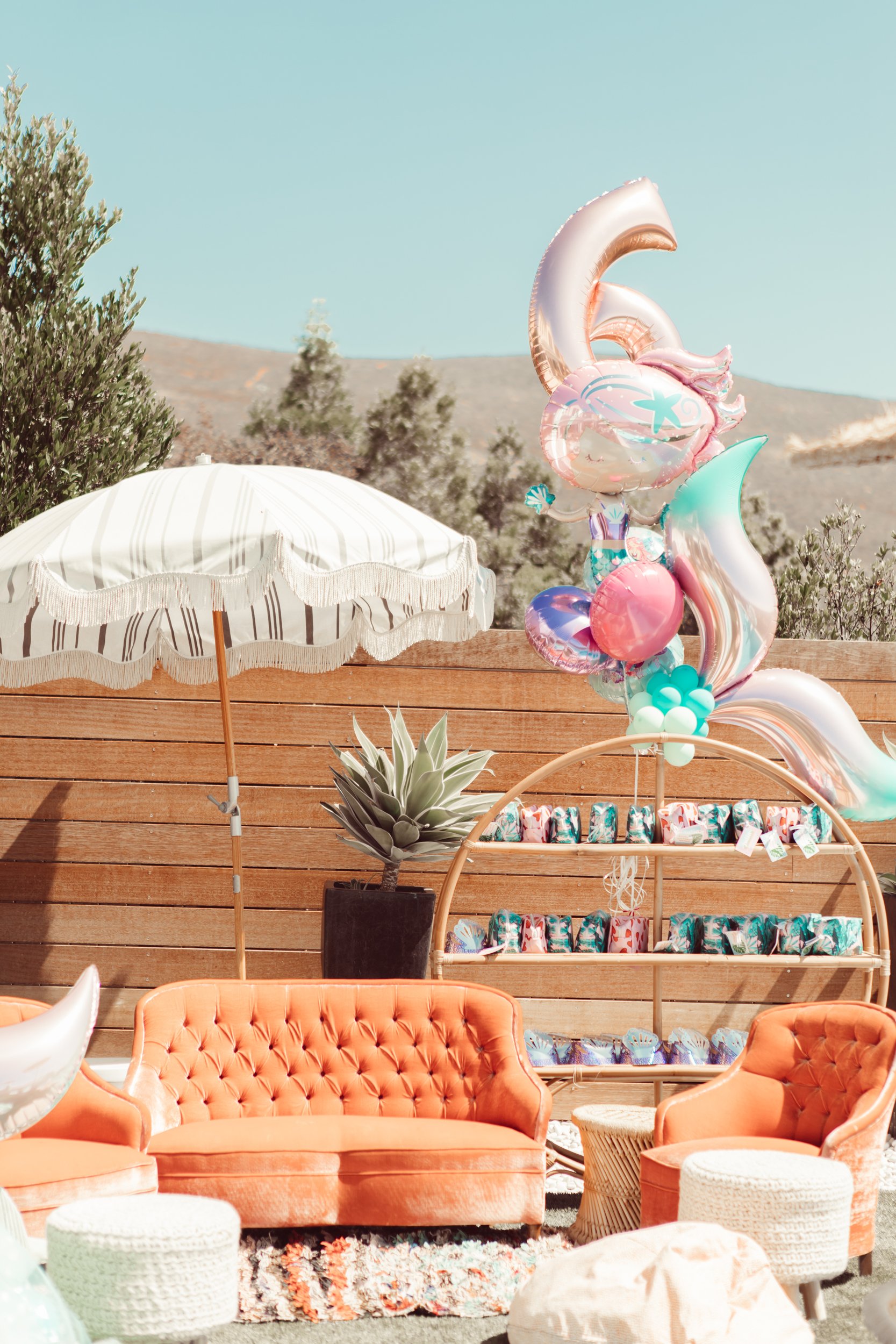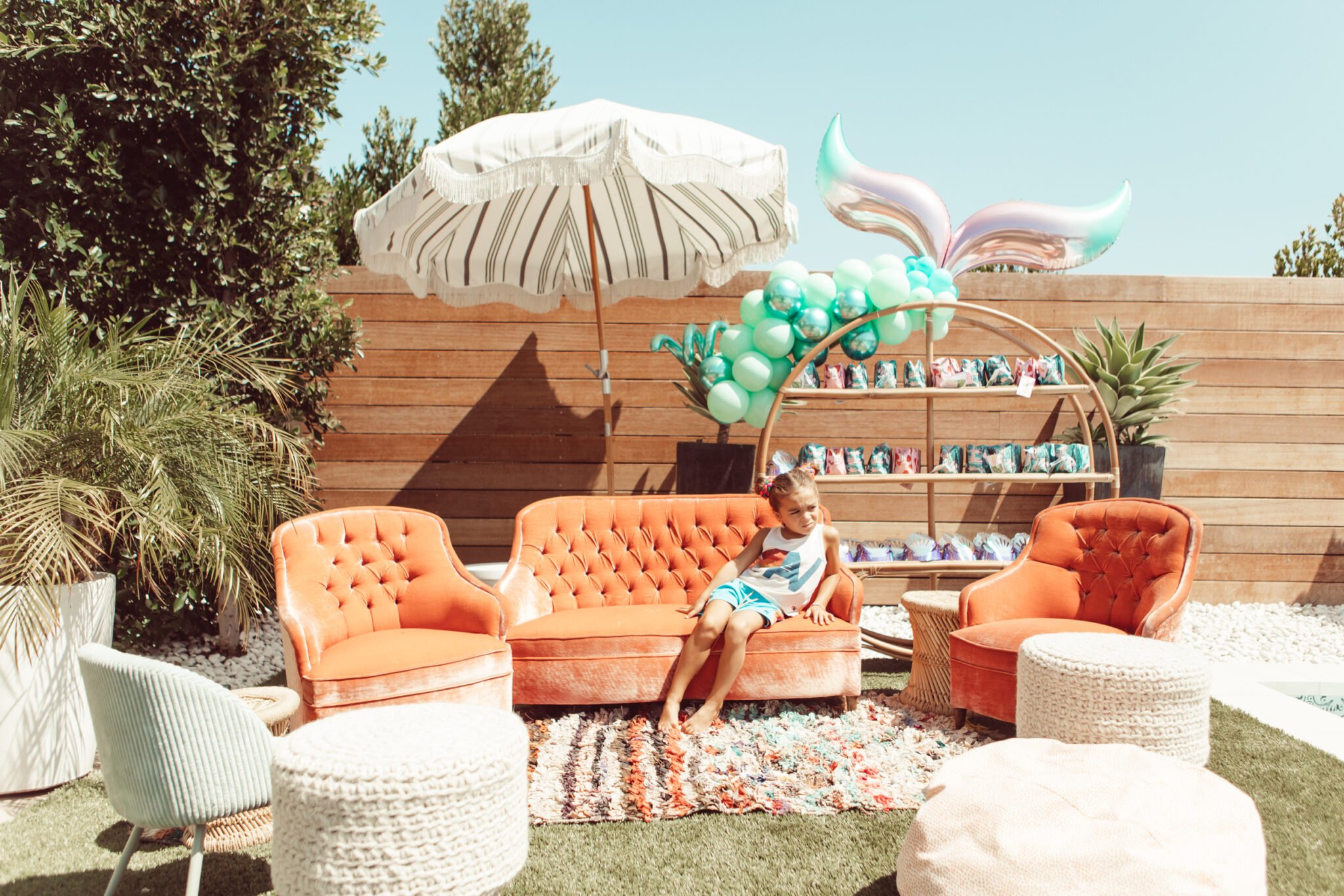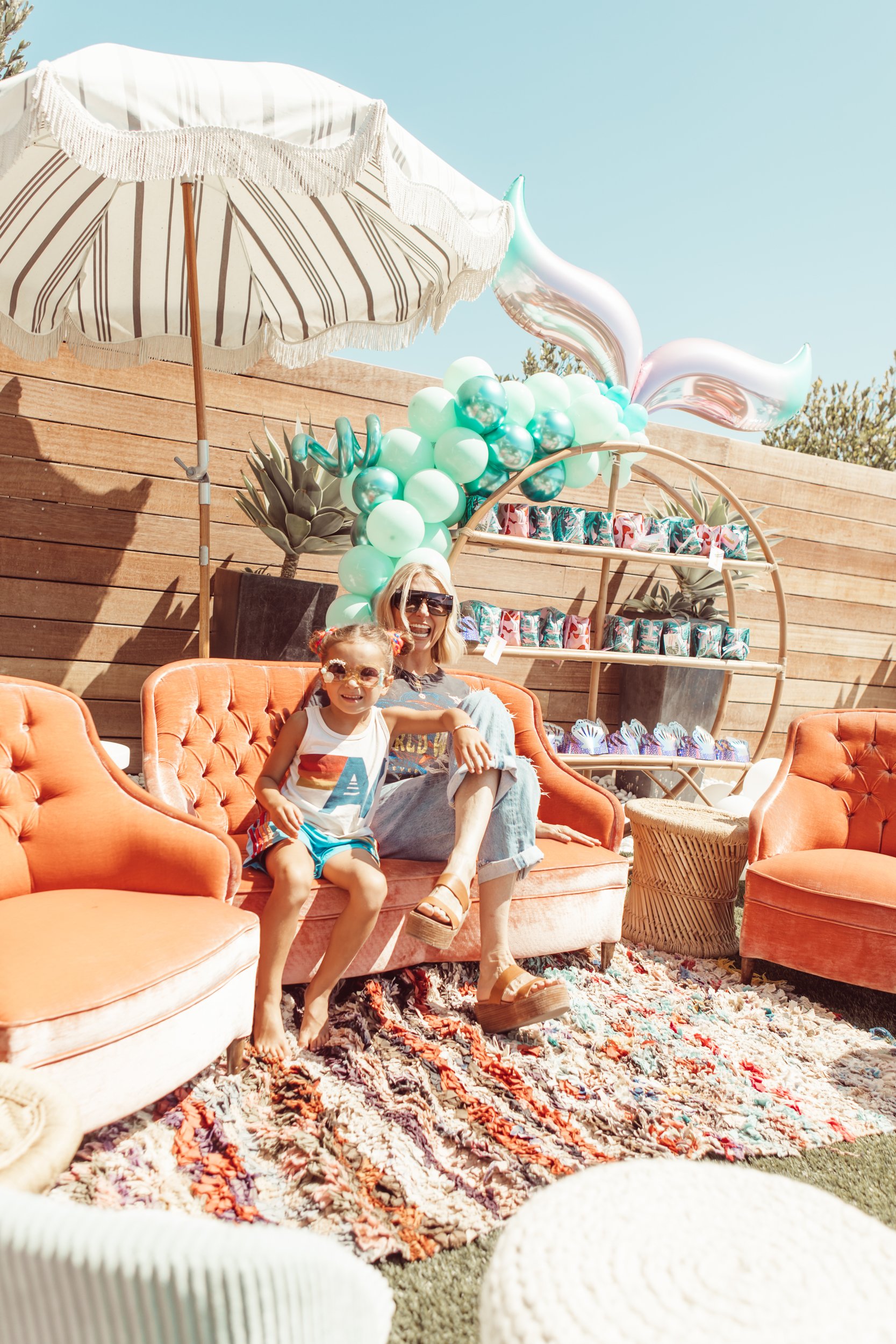 Seating For the Birthday Boy
We also had a mini lounge area courtesy of Found Rental Co, which gave us the cutest little space to decorate and hang out. The Magdalene settee and matching Magda petite armchairs were perfect for pictures and relaxing together. And the Melati shelf was just what we needed for holding all our party favors. It was the chicest little party spot!
And it was made so much more comfortable with plush boho rugs that were so on-theme, Brayson rattan side tables, poufs, and lots of fluffy pillows that the kids loved. Brody loves luxury and the pint-sized furniture made him feel luxurious and so special.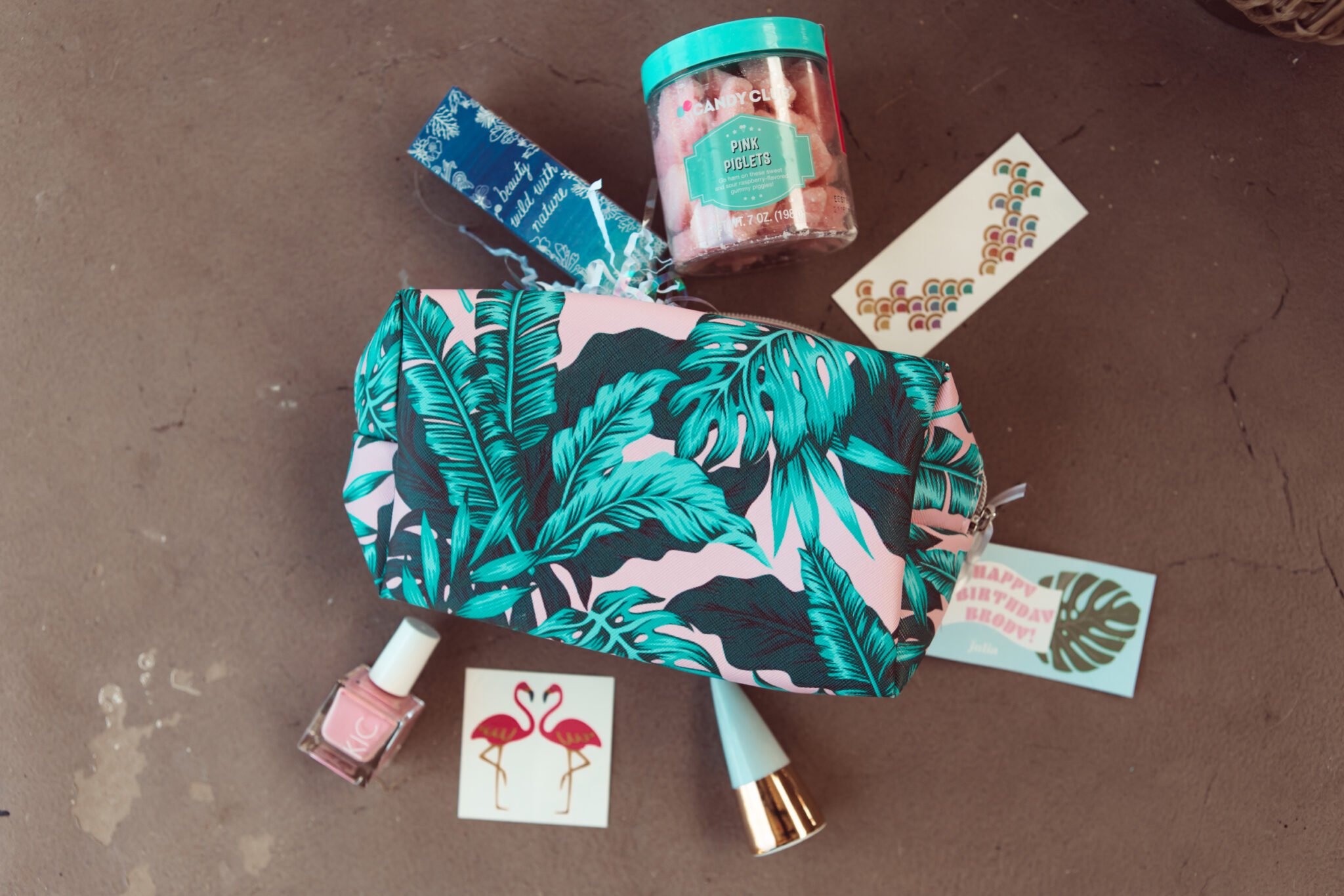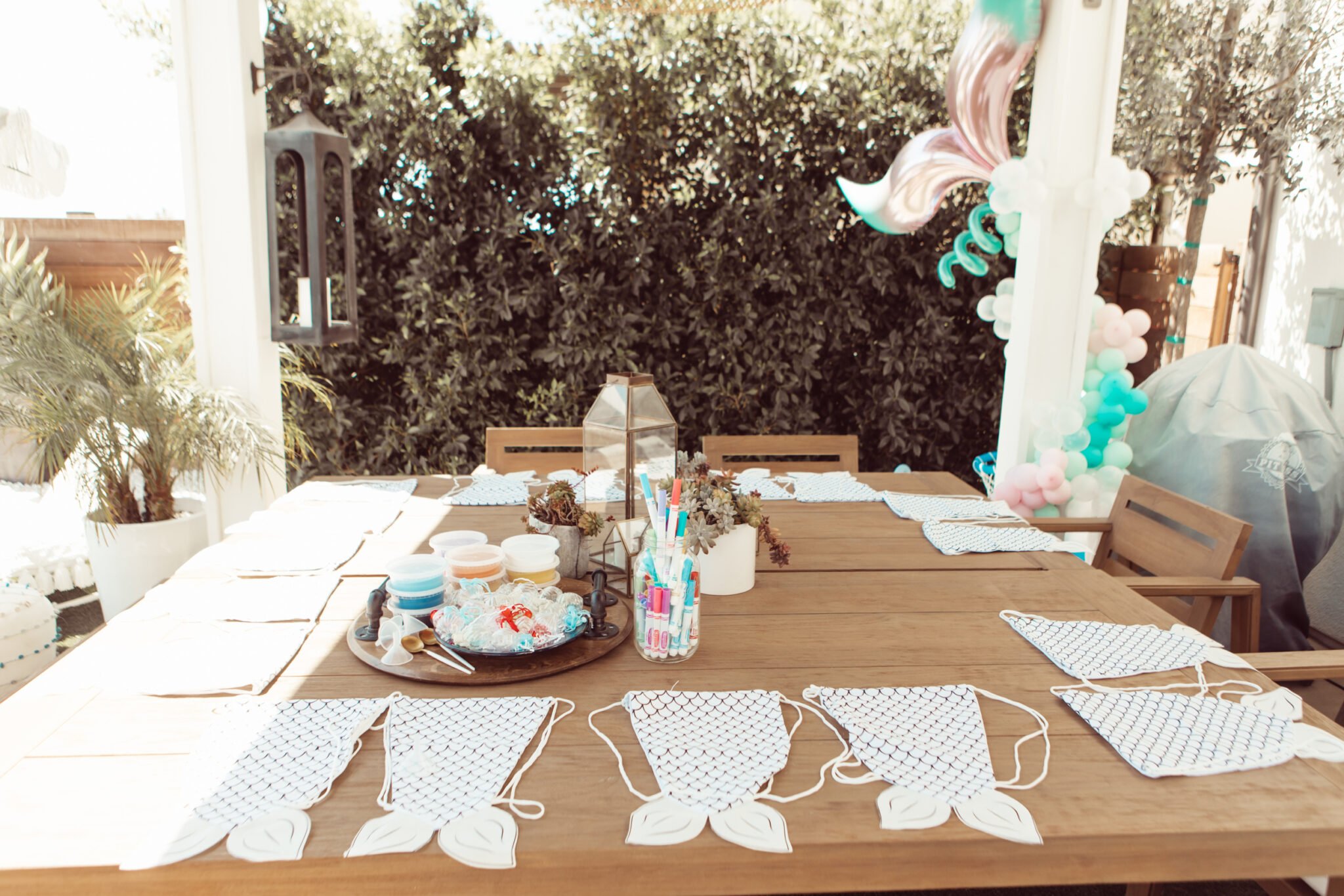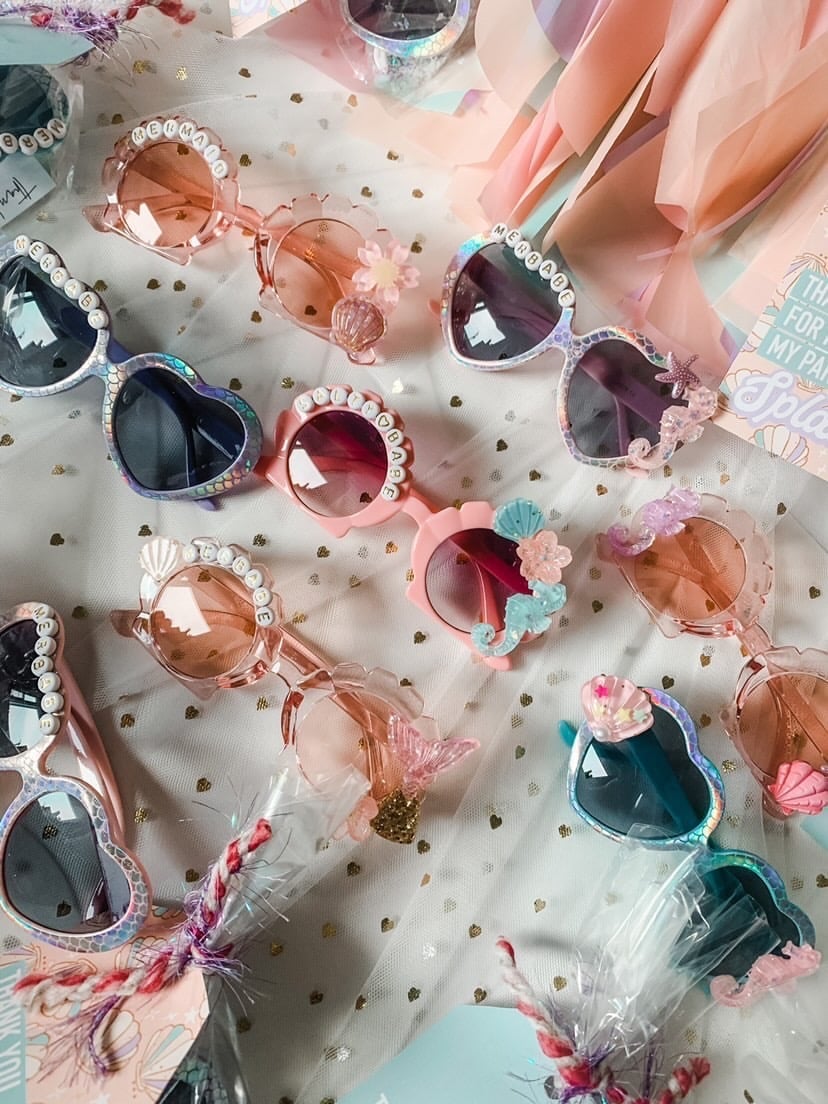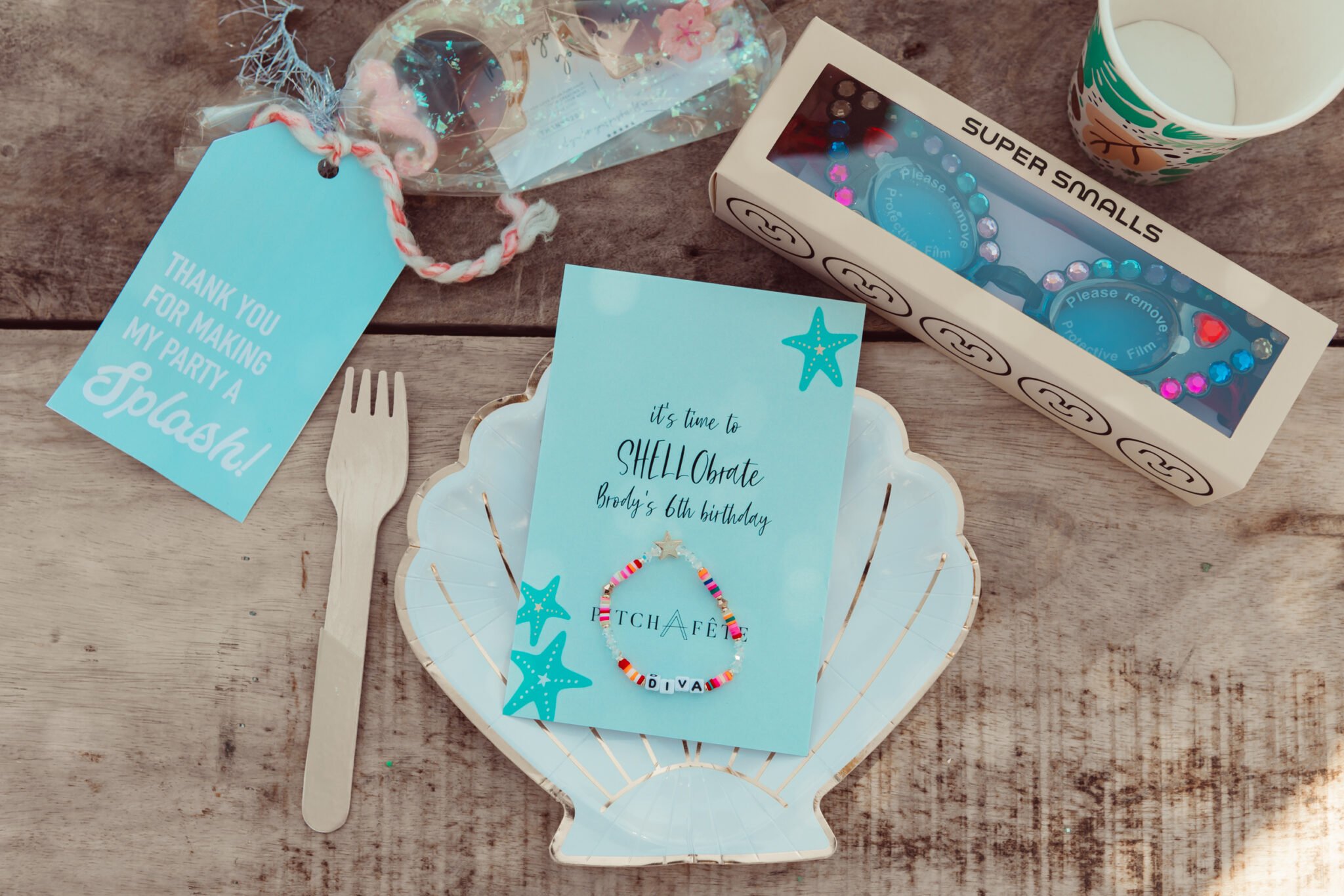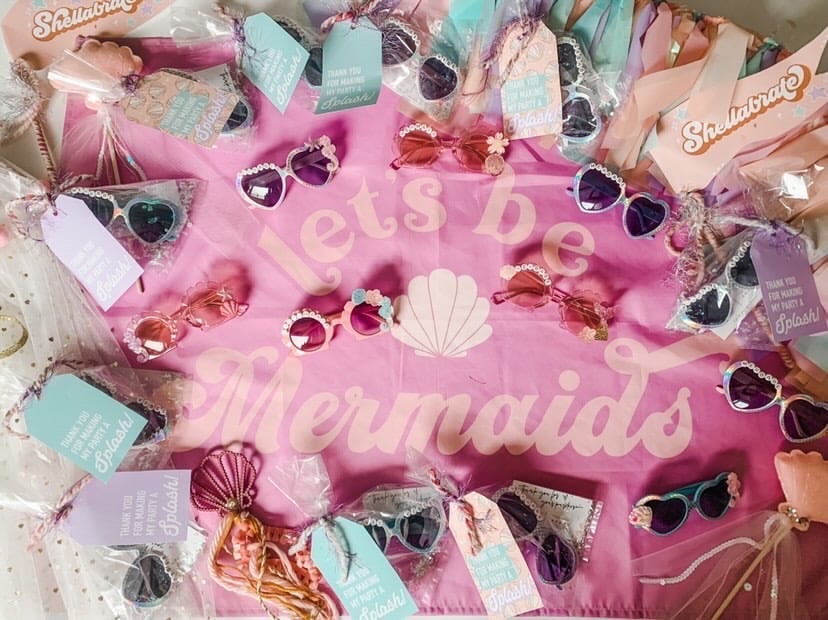 Party Favors and Fun
It's not a real party until you bring out the games and gifts! Brody has such a unique and expressive sense of style, we wanted party favors and toys that would reflect his unique and brilliant self. Palm-patterned vegan leather makeup pouches from Love and XO Julia that were curated with clean skincare, nail polish, and accessories made all his mermaid wishes come true.
All the kids dressed up with adorable, custom-themed sunglasses by Siennas Sunnies, mermaid goggles by Super Smalls, and beaded bracelets from the Boss Baby Brody x Little Words Project collection. Everything was bright, fun, and stylish, just like the birthday boy!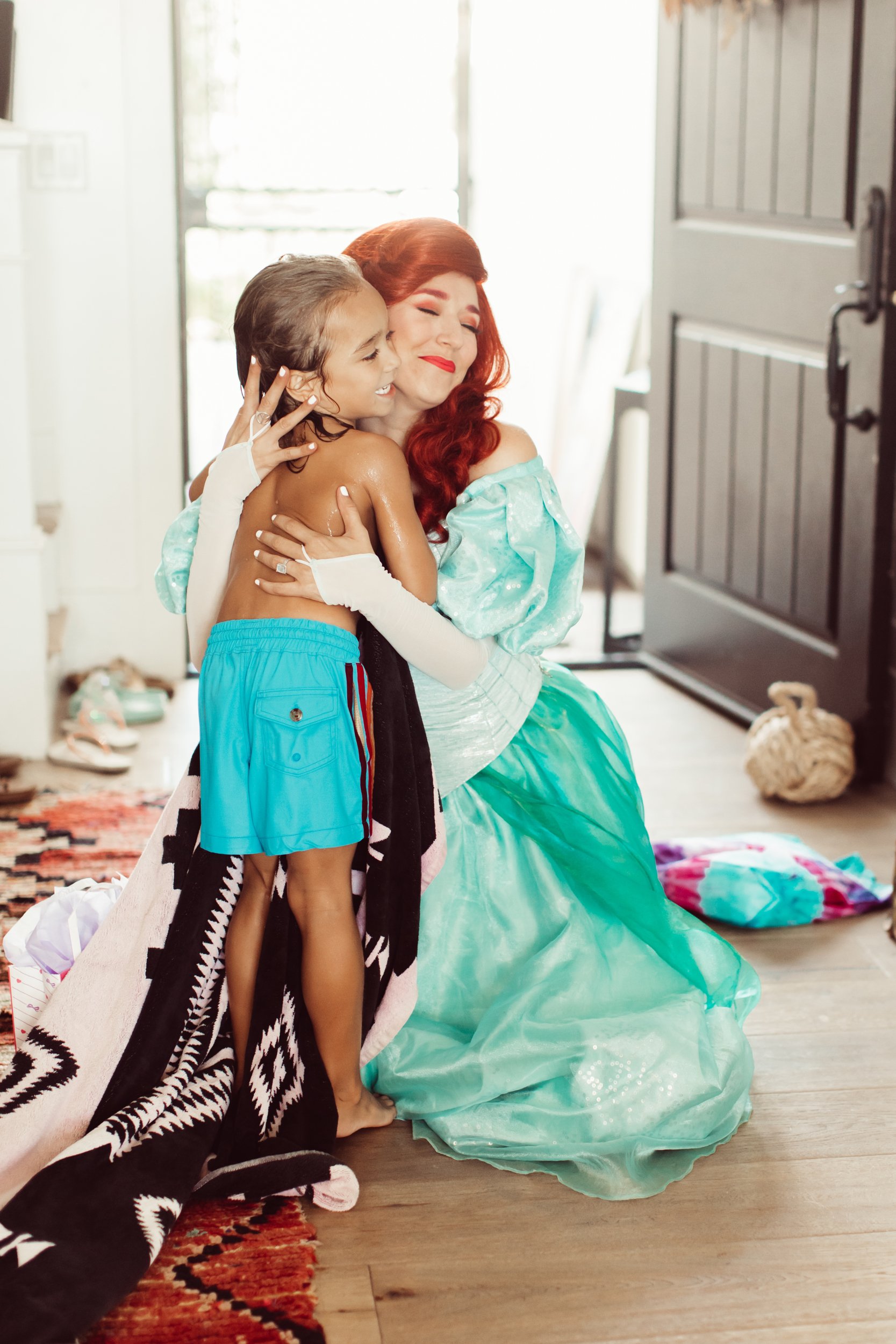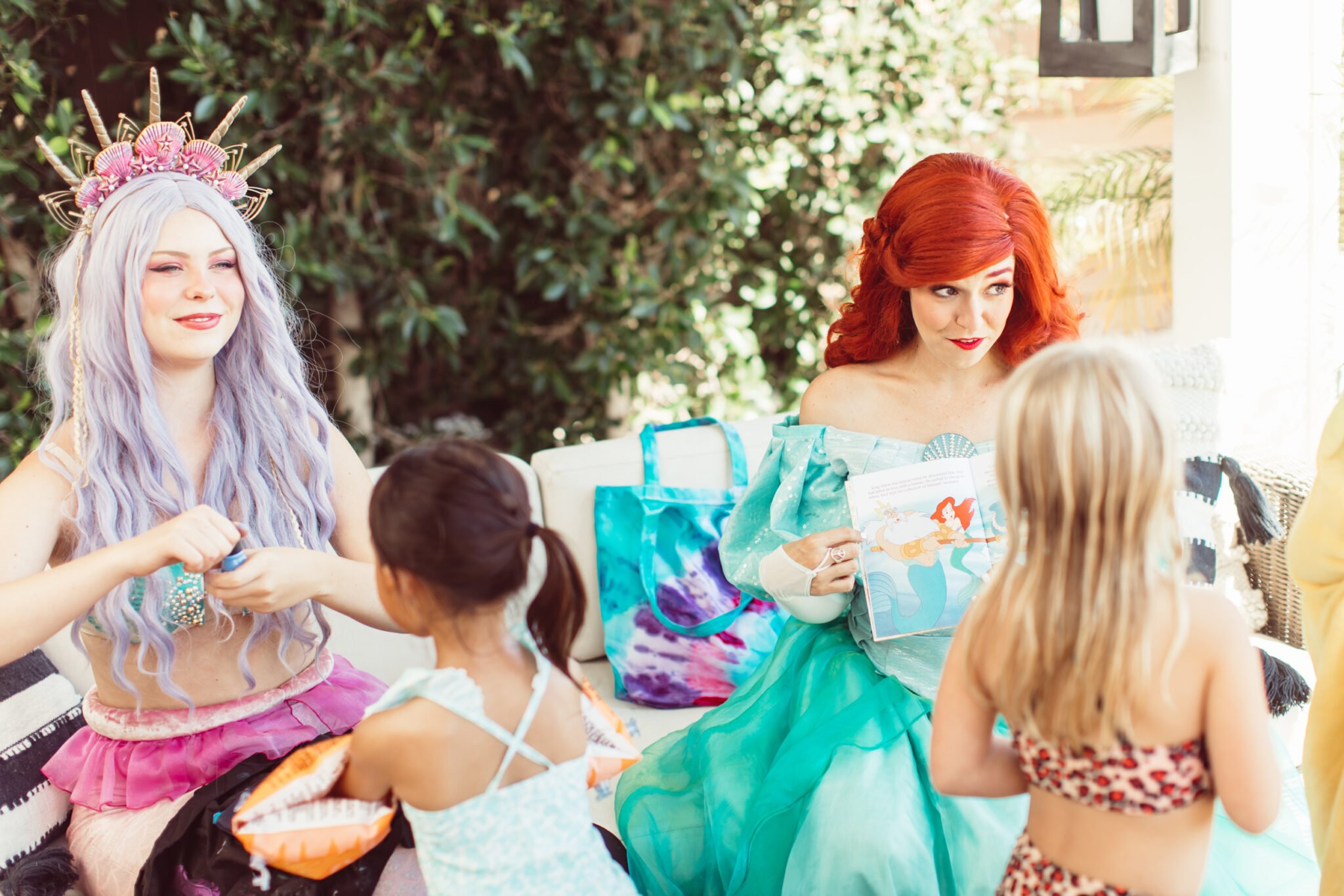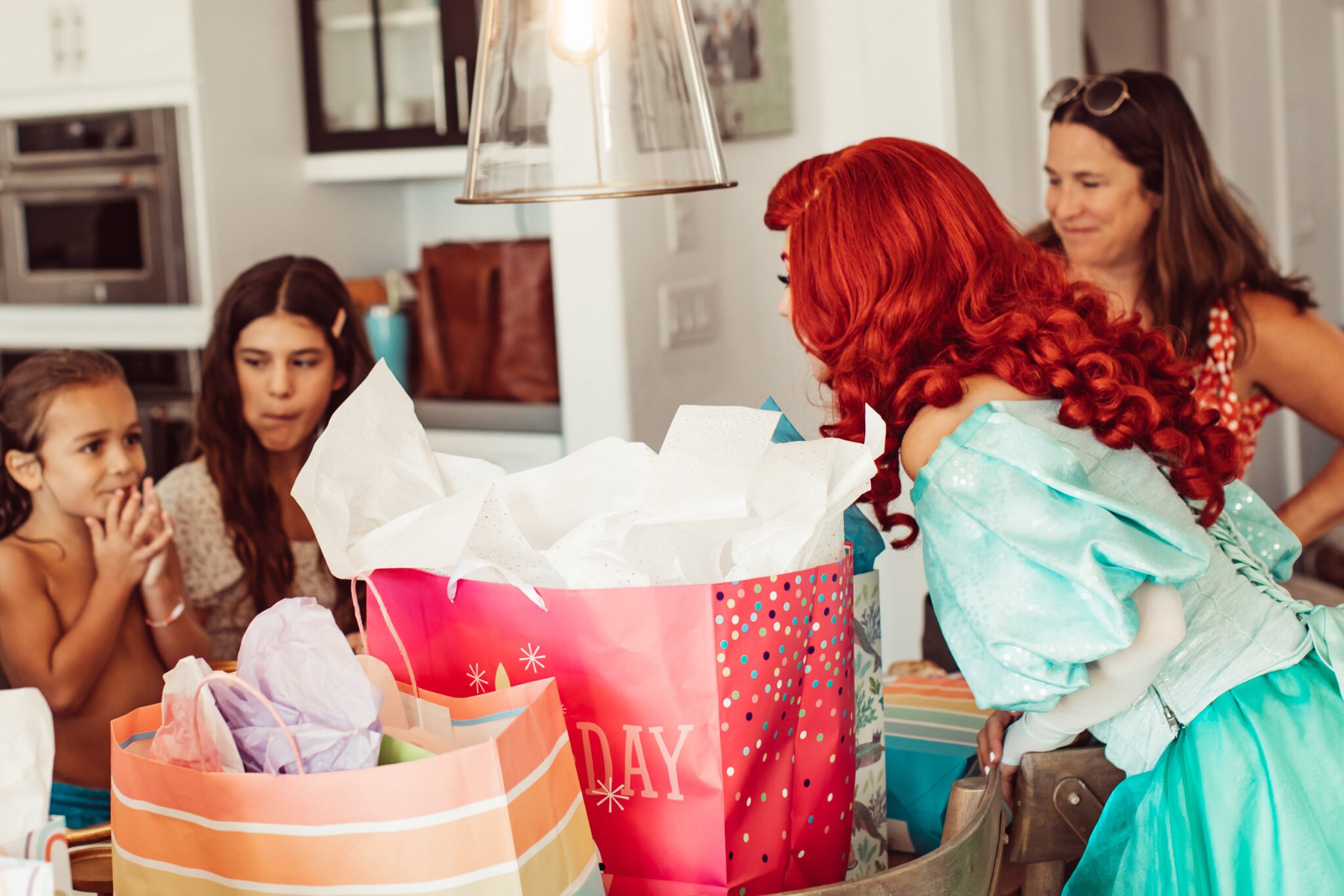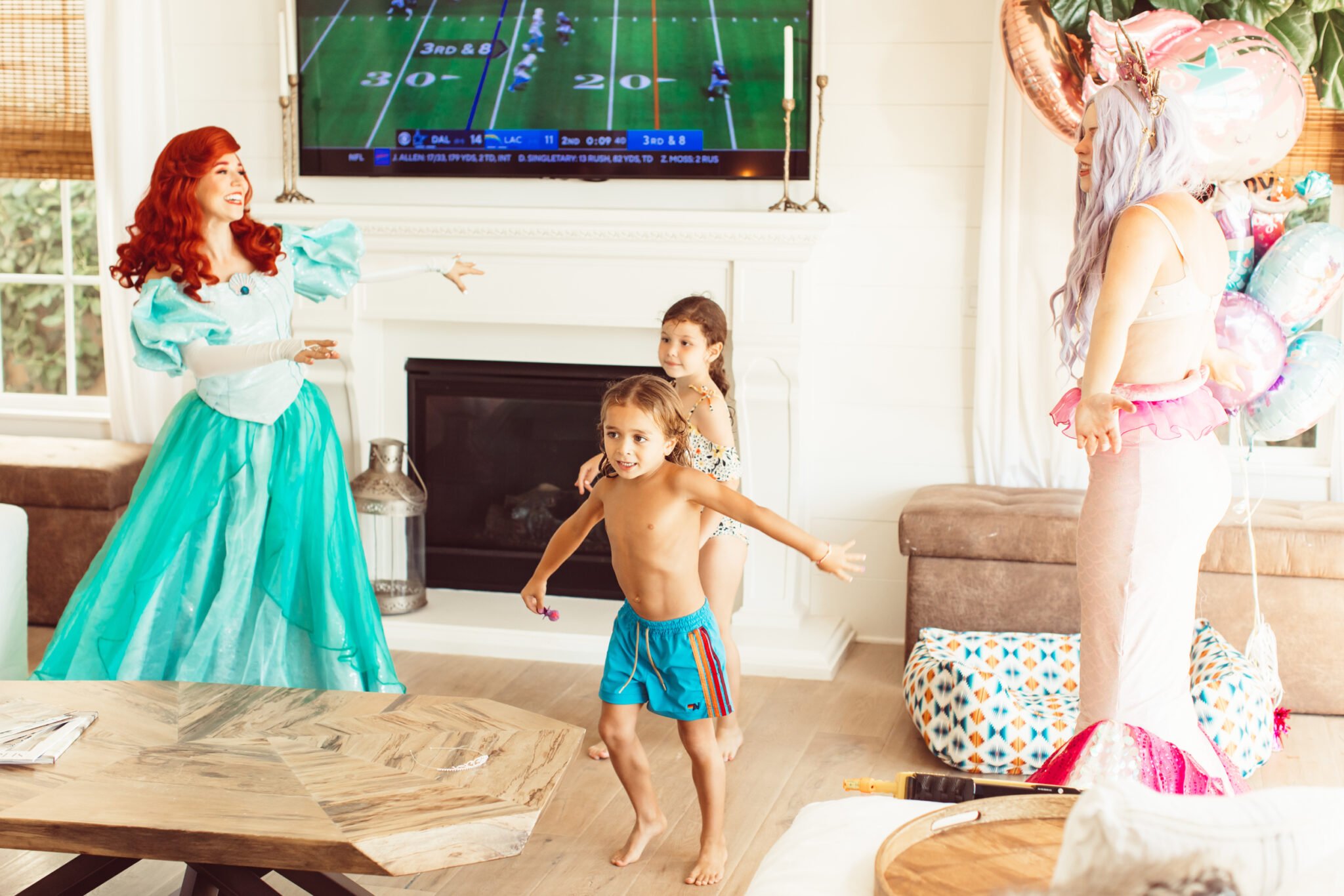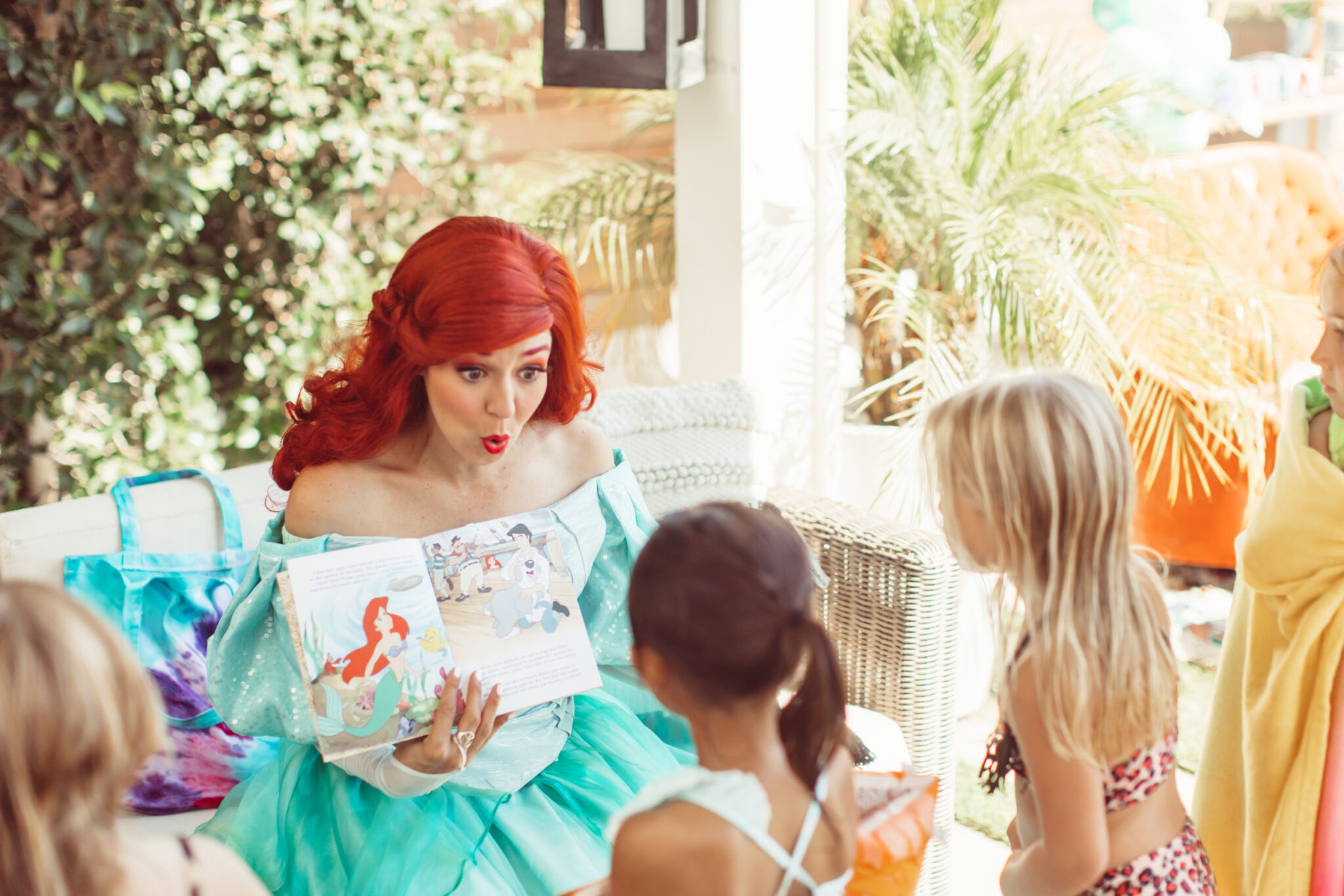 A Visit From a Princess
And it's not a mermaid-themed party without mermaids. So this mama made sure Ariel and her friends were in attendance. Thanks to Orange County Royalty, Arial and her friend surprised the birthday boy, who was so thrilled to have the princesses at his party. He even had a little dance party with them in the living room!
Of course, the mermaid-themed party wasn't complete without a balloon mermaid tail from Float Factory Balloon Co. It was the perfect backdrop for the pool area. And the light-up marquee from Alpha-Lit San Diego brought the whole party together!
Have you listened to my podcast? Check out The Mom Confidential!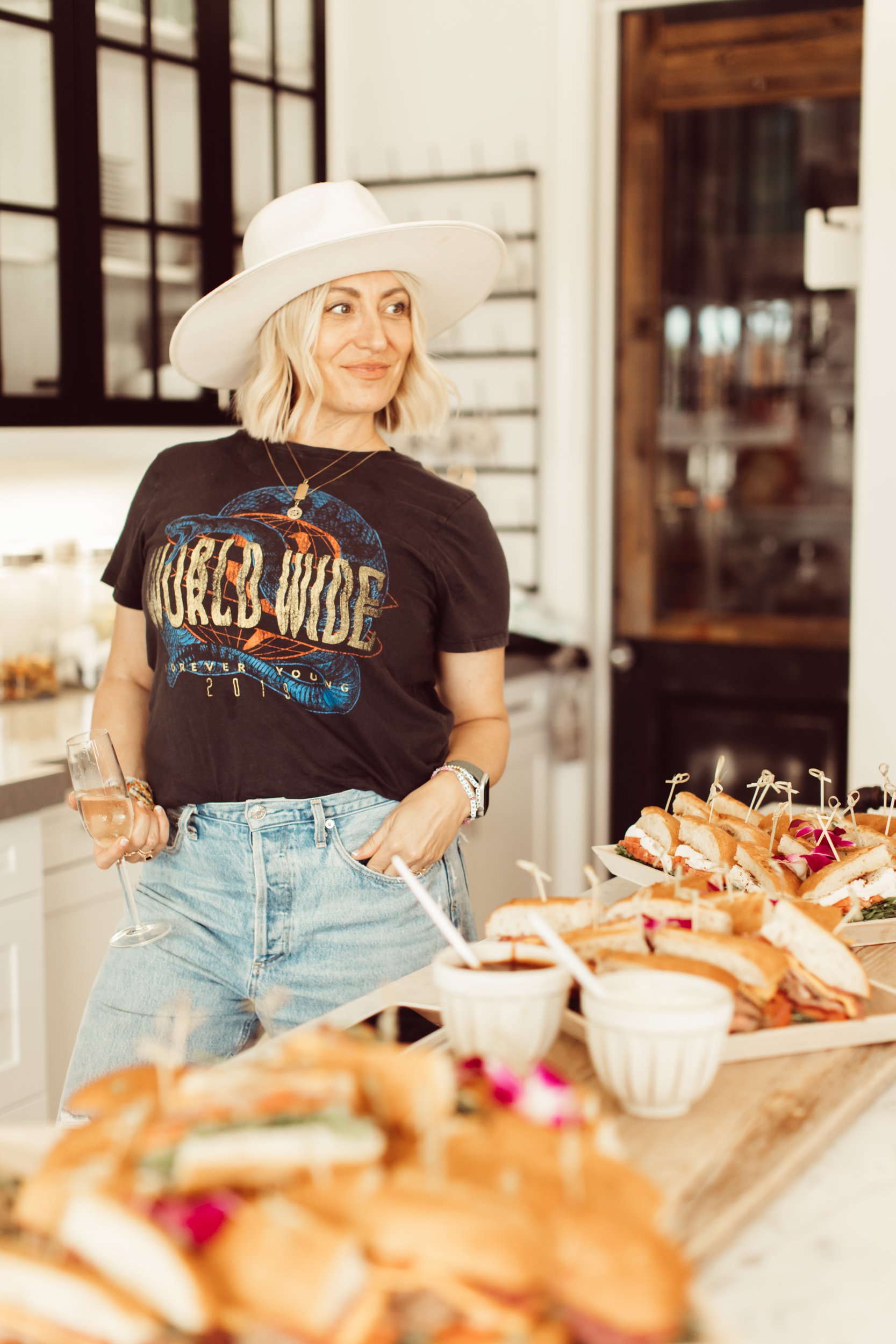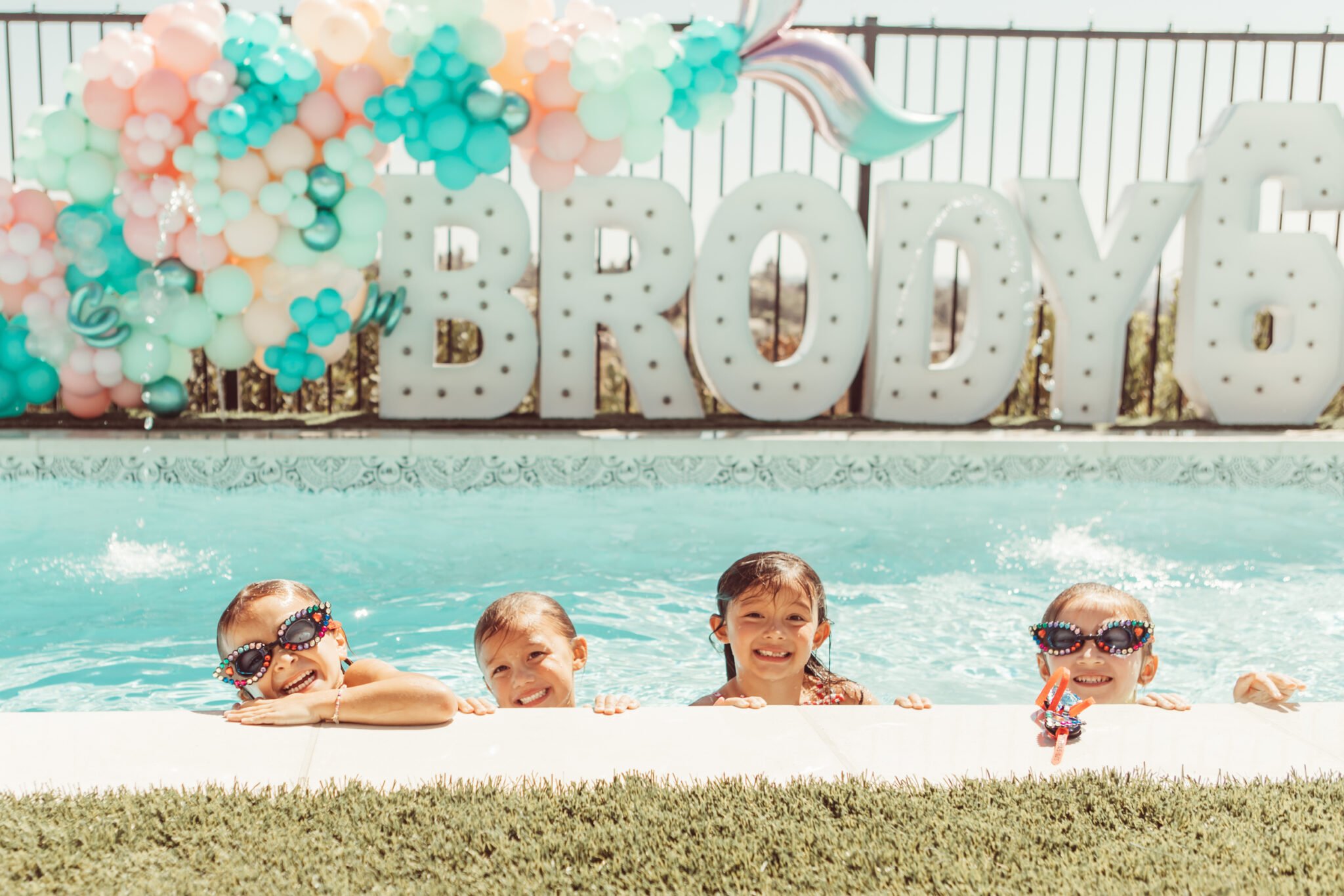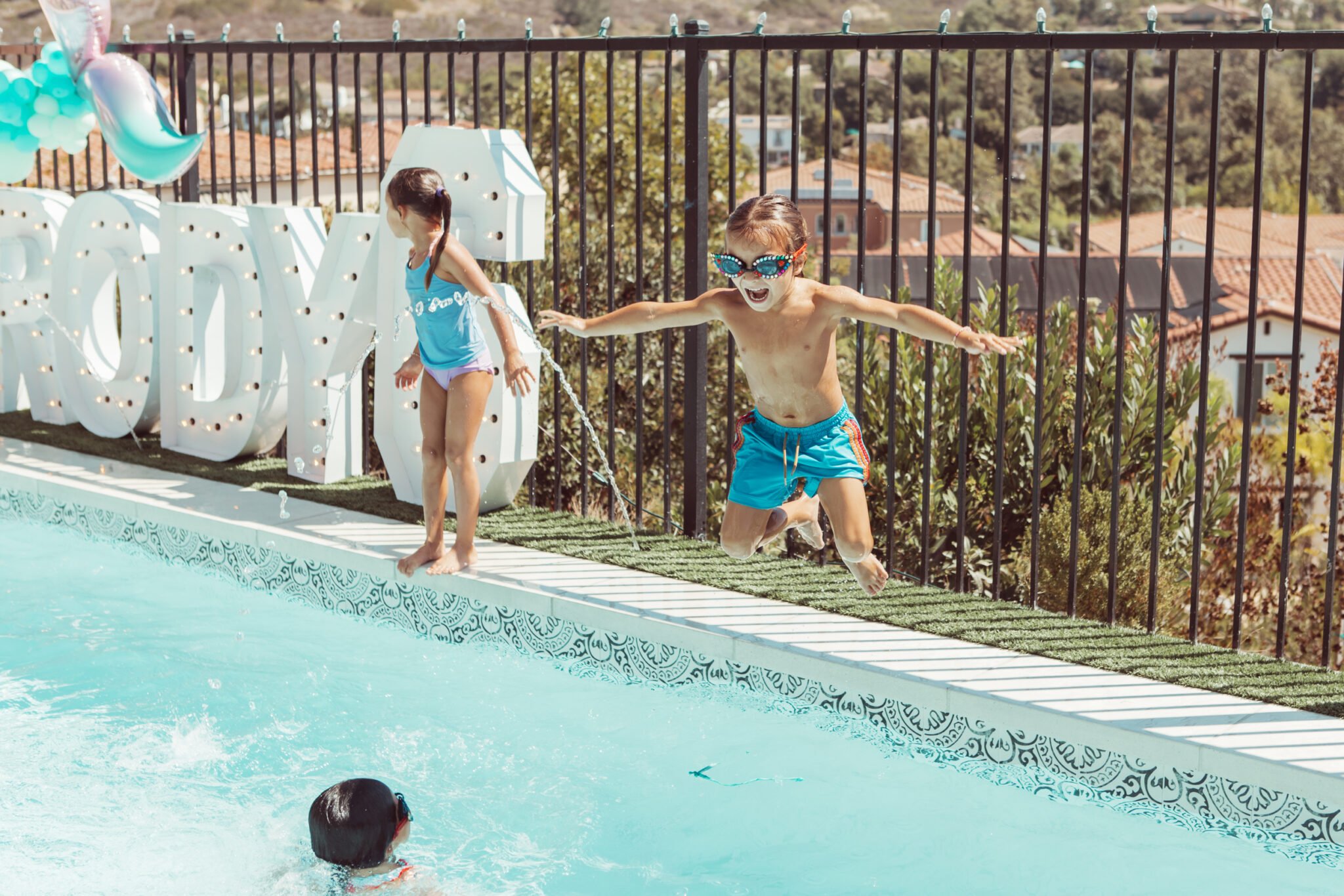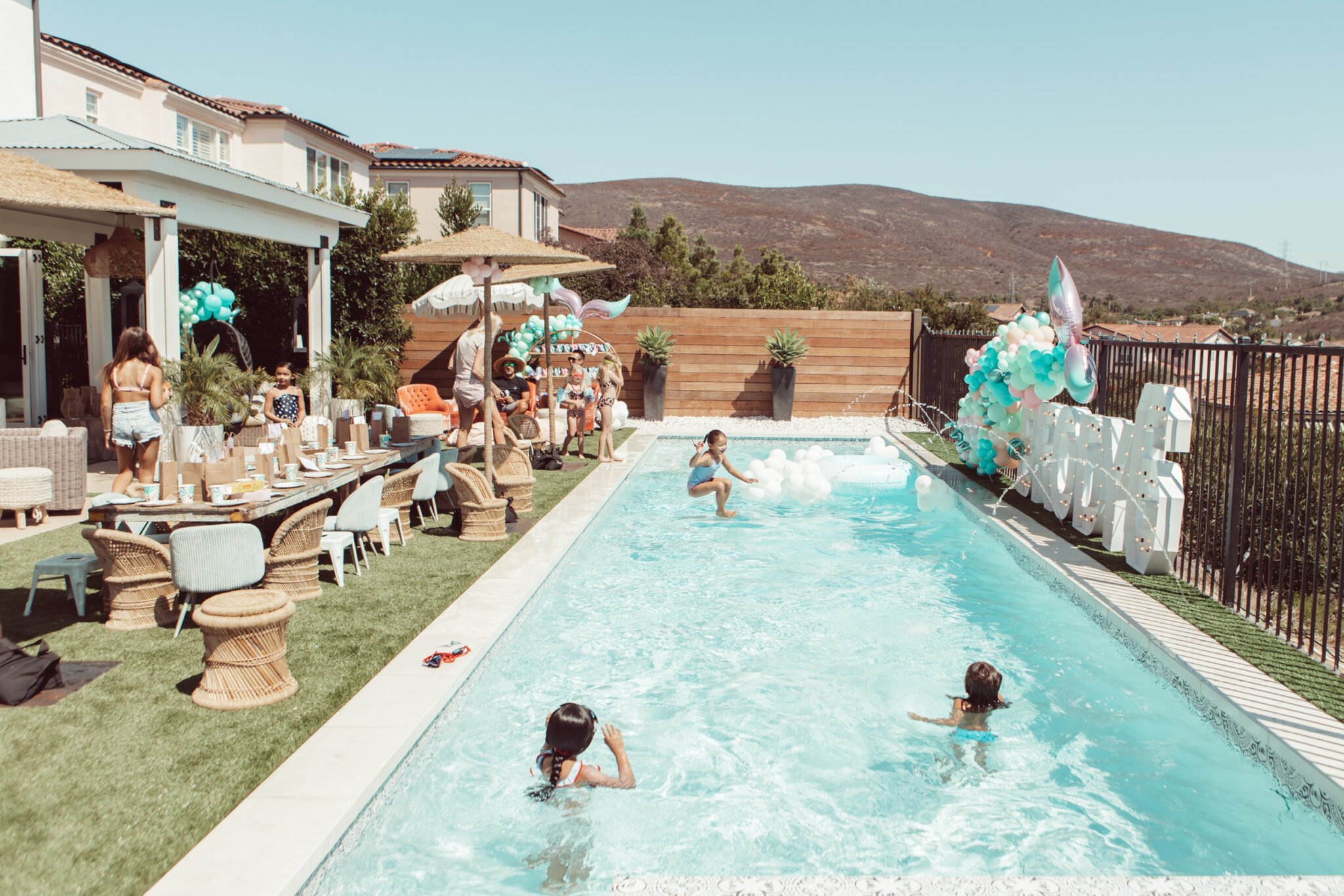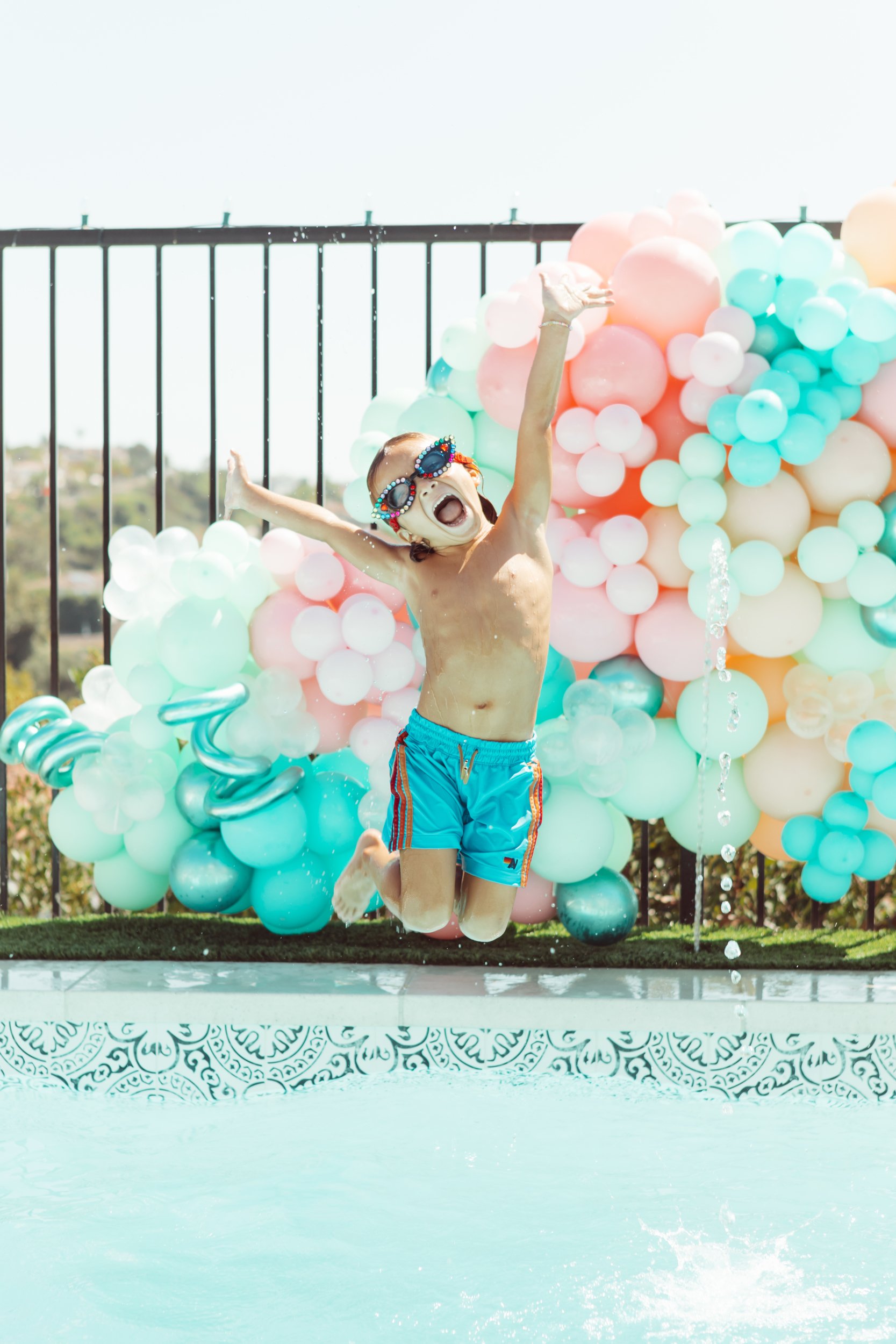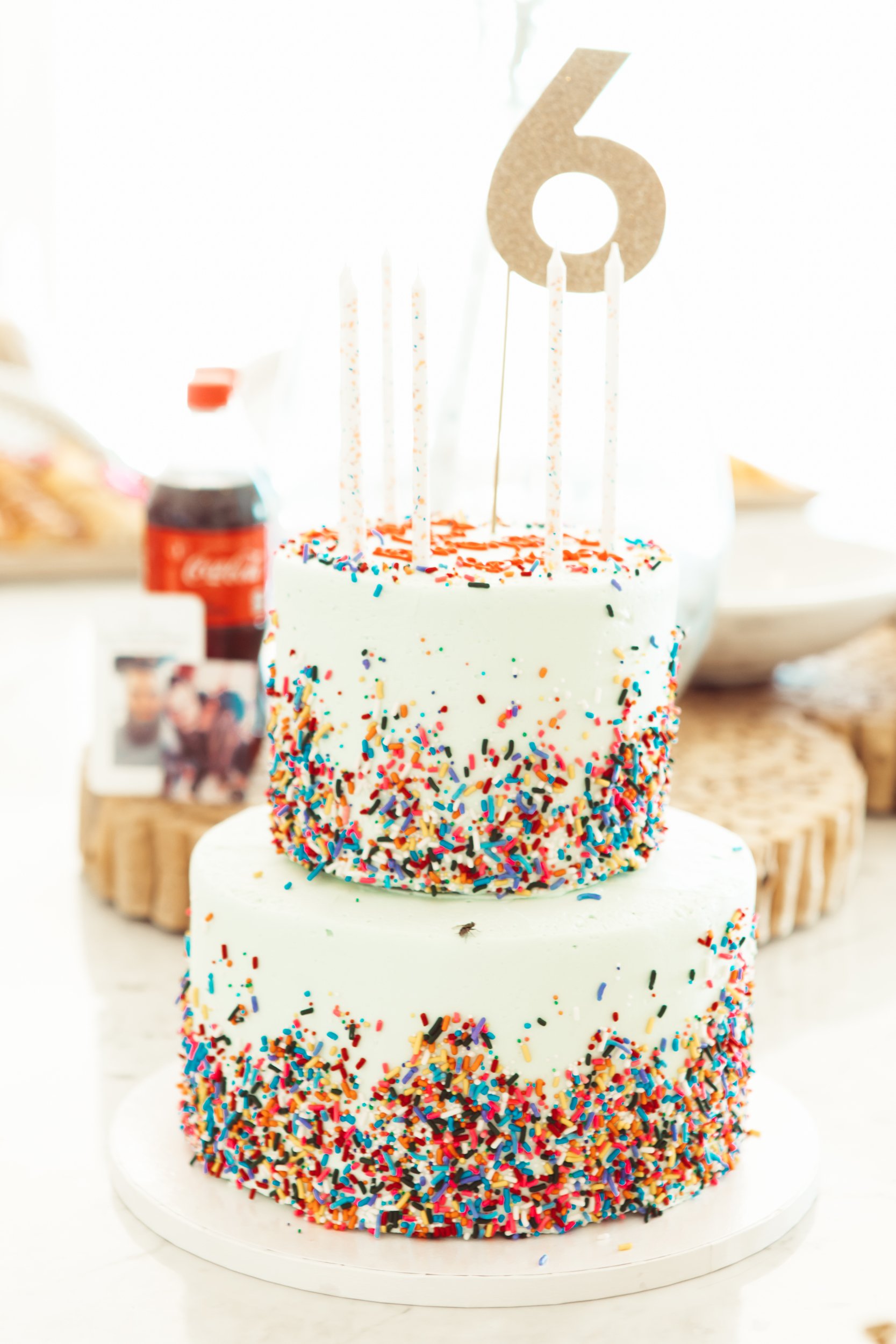 Happy Birthday, Brody
I am overjoyed with the love and support that everyone has shown my baby for his 6th birthday! I especially would like to thanks all of the vendors that contributed to this magical mermaid event. It was such a special day for my littlest and he had an absolute dream party. I hope Brody always remembers this special birthday!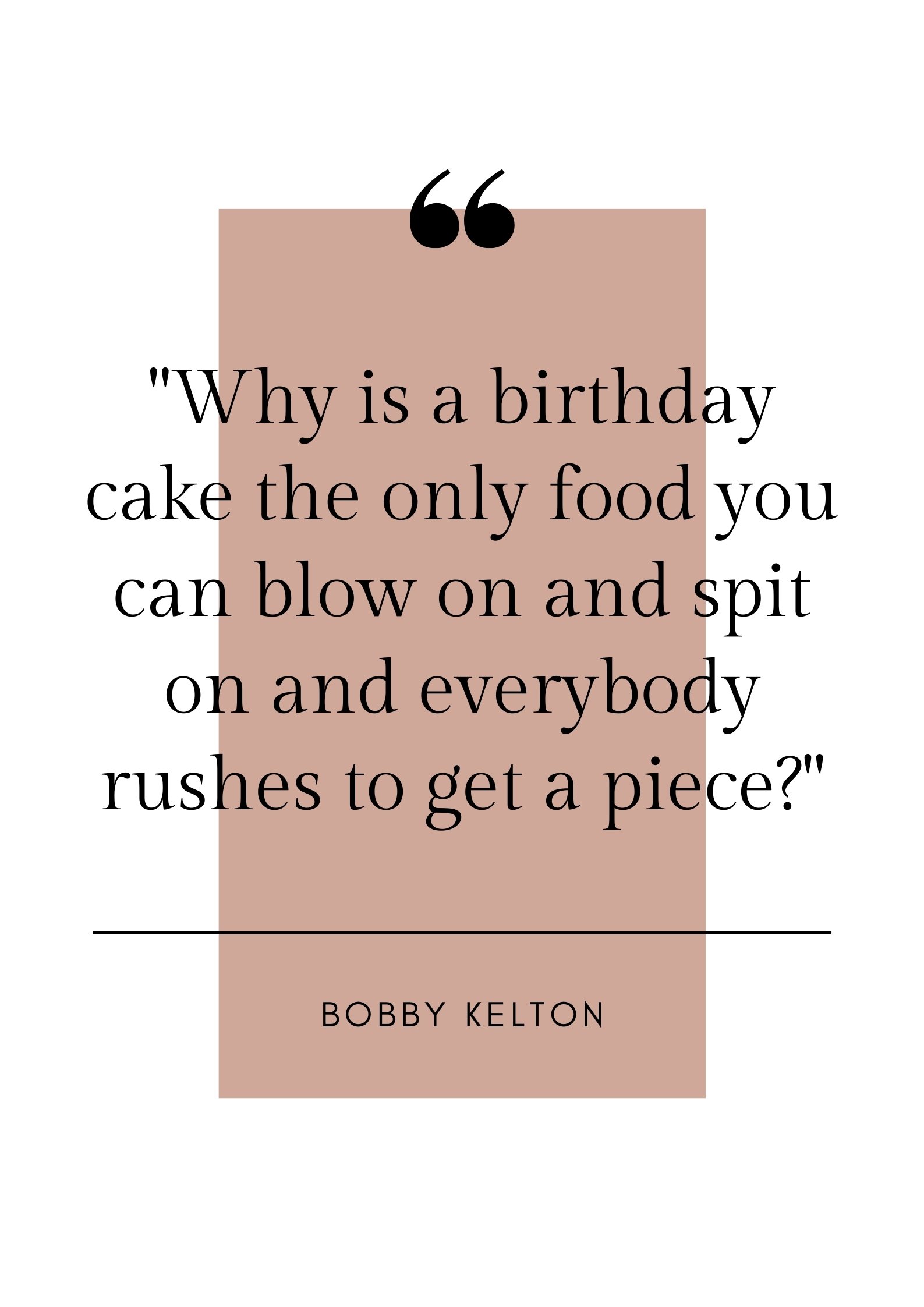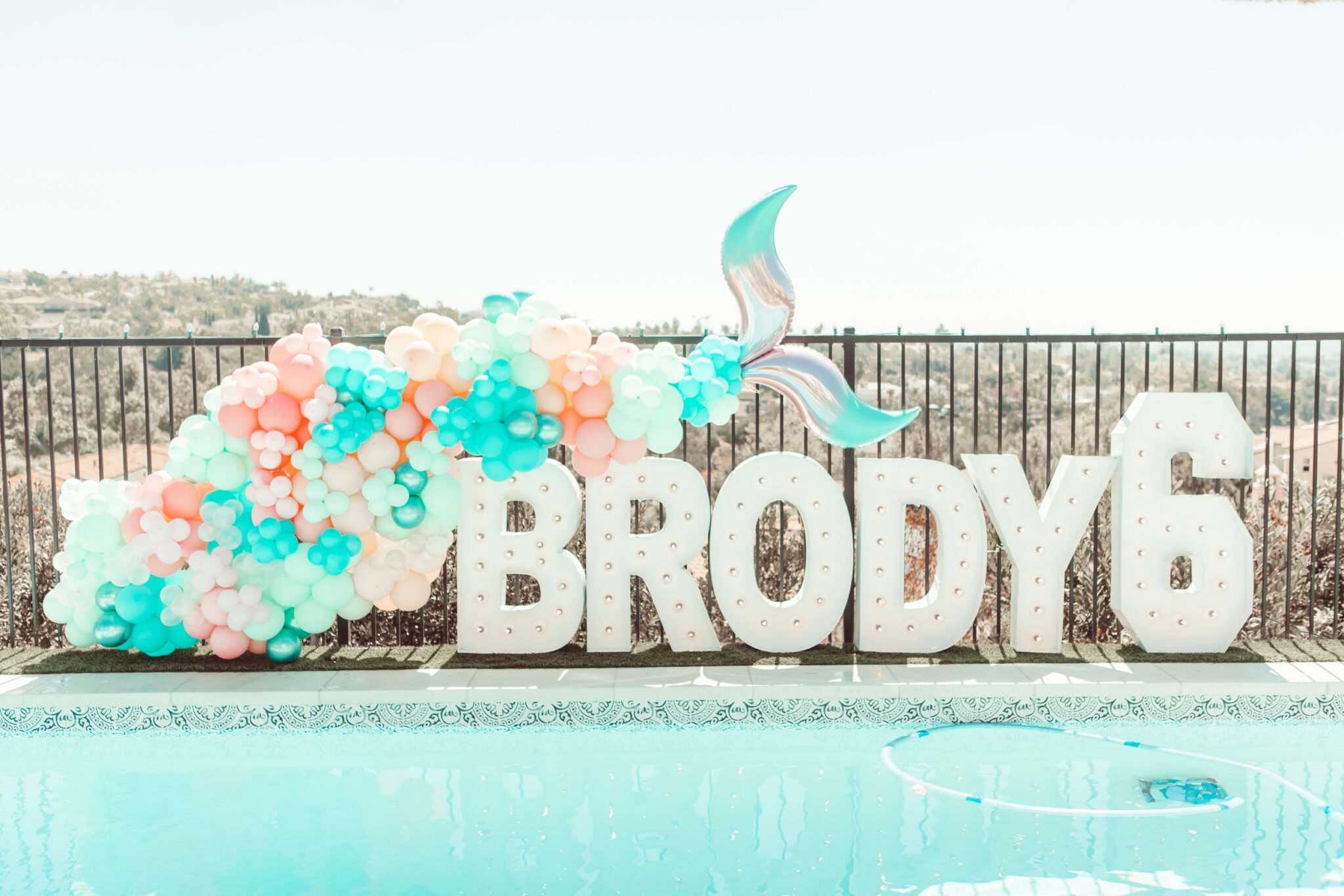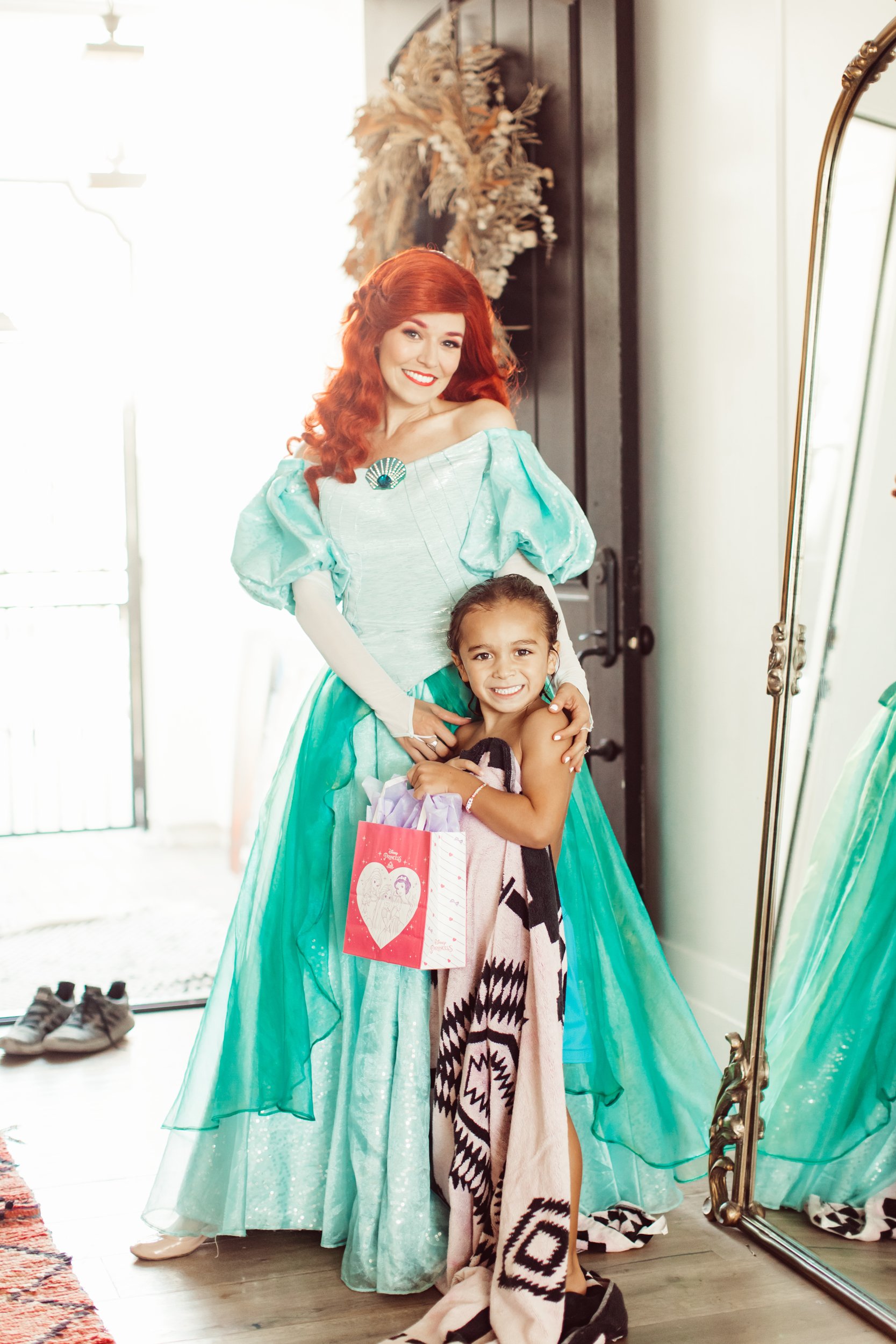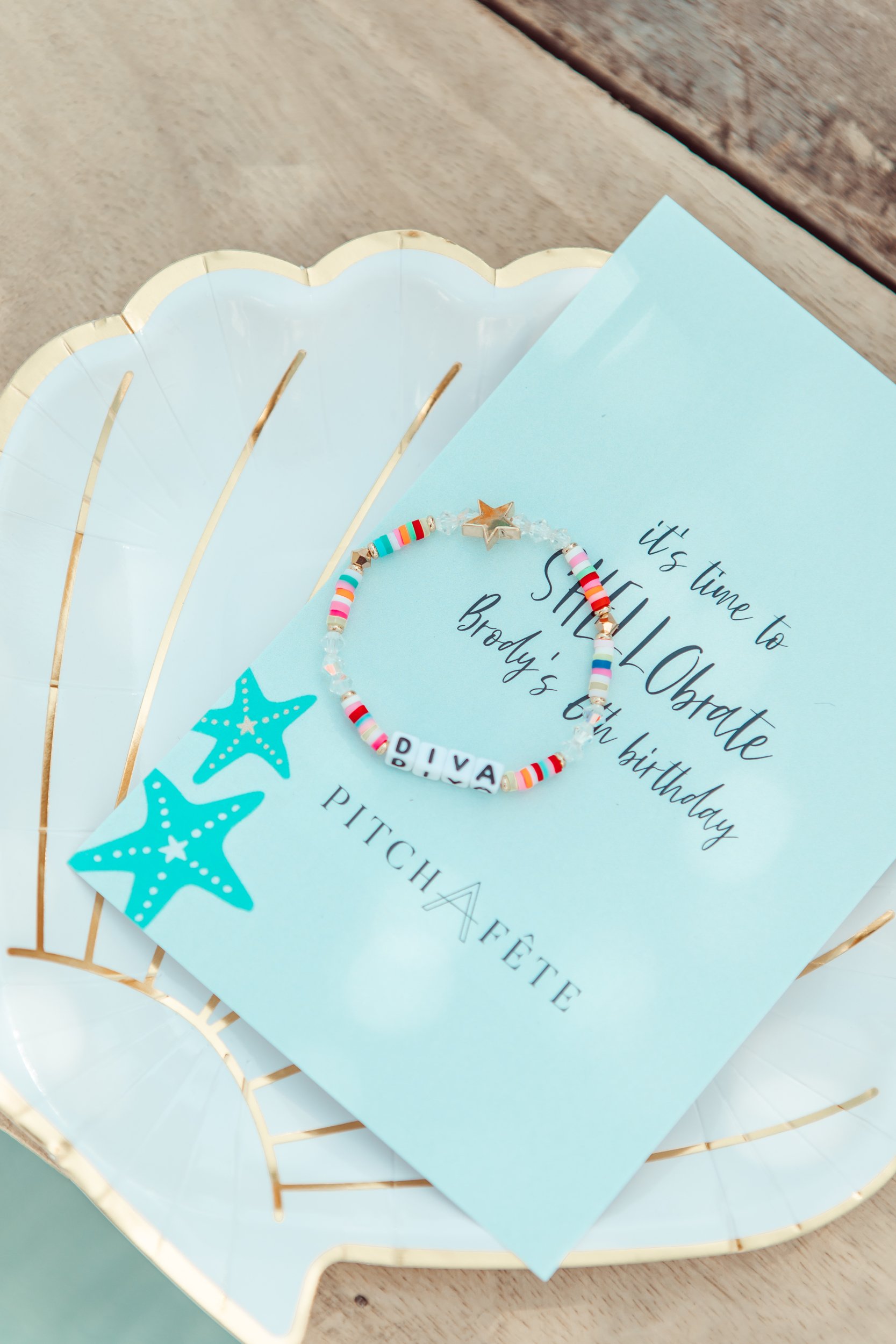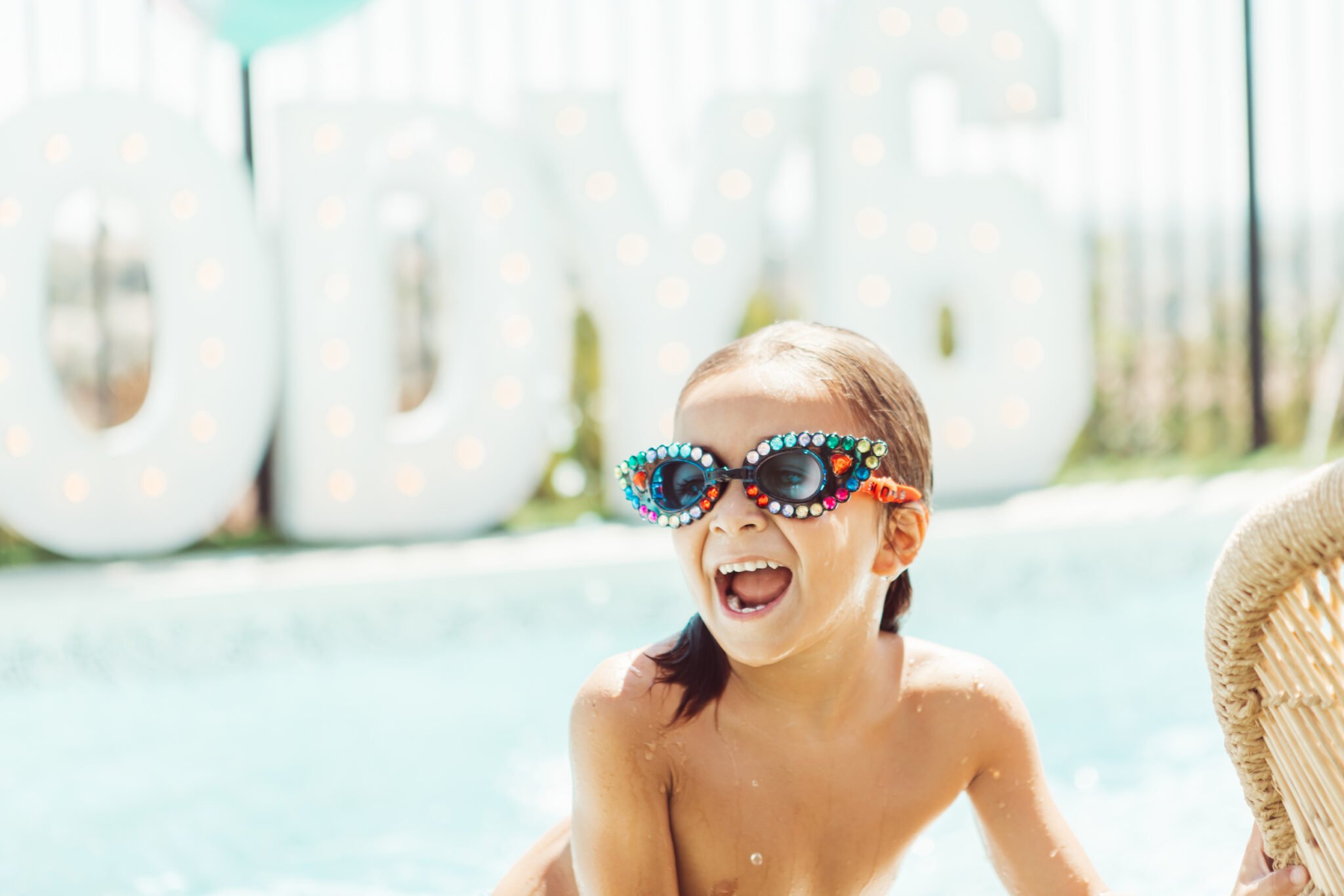 Tips for Parenting In Style...
Never boring, always awesome. Keep up to date with the latest from City Girl Gone Mom.