Our Experience Was Hosted By The Venetian Resort Las Vegas! As Always, All Opinions Are My Own! Thank You For Supporting CityGirlGoneMom!
You really don't need to twist my arm to go to Vegas. Just say the word and I'll have my bags packed, just like I did this past month. Was I there for my kids' dance competition? Sure. But did I soak up all of the bright lights, pools, and amazing food in between? You bet I did.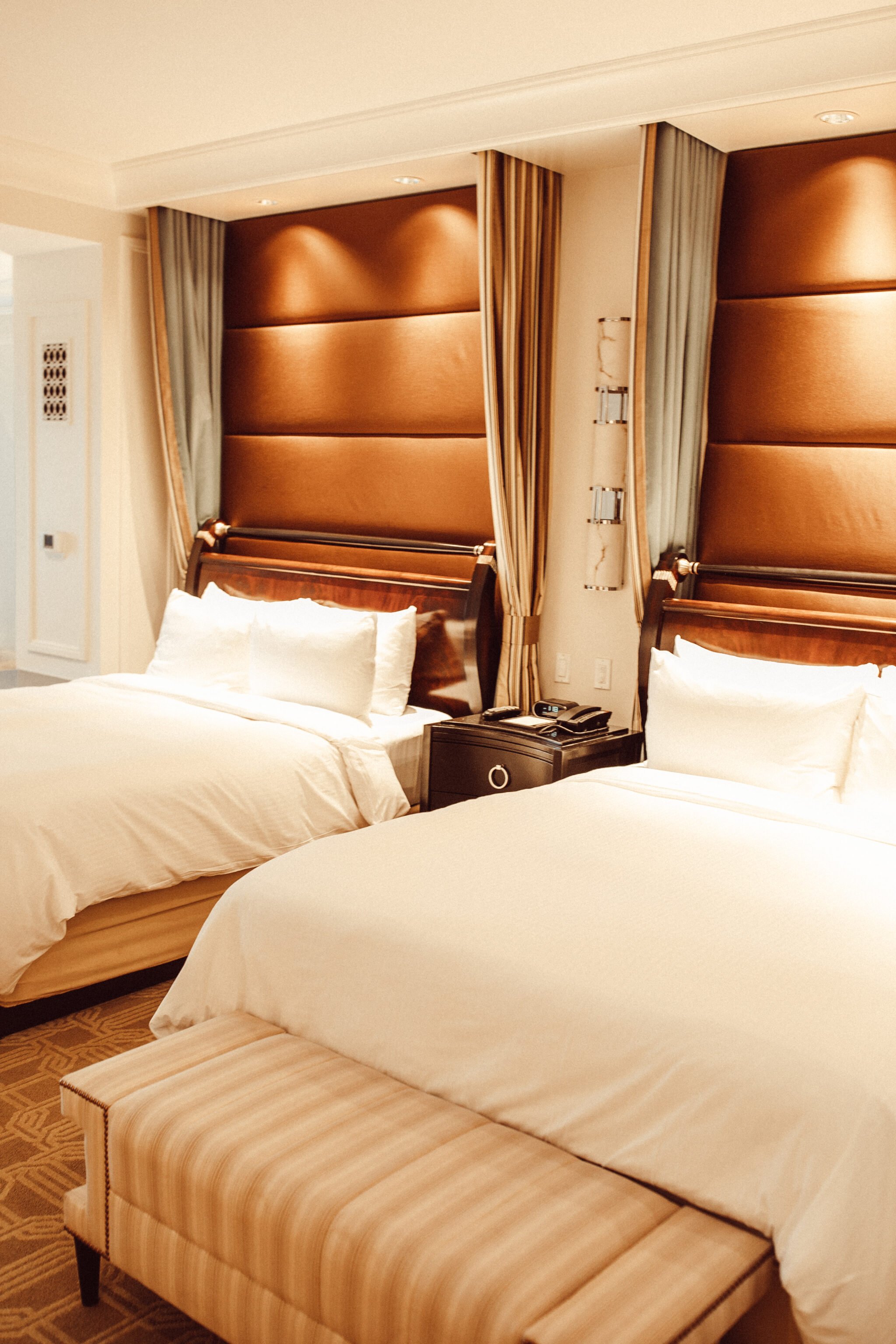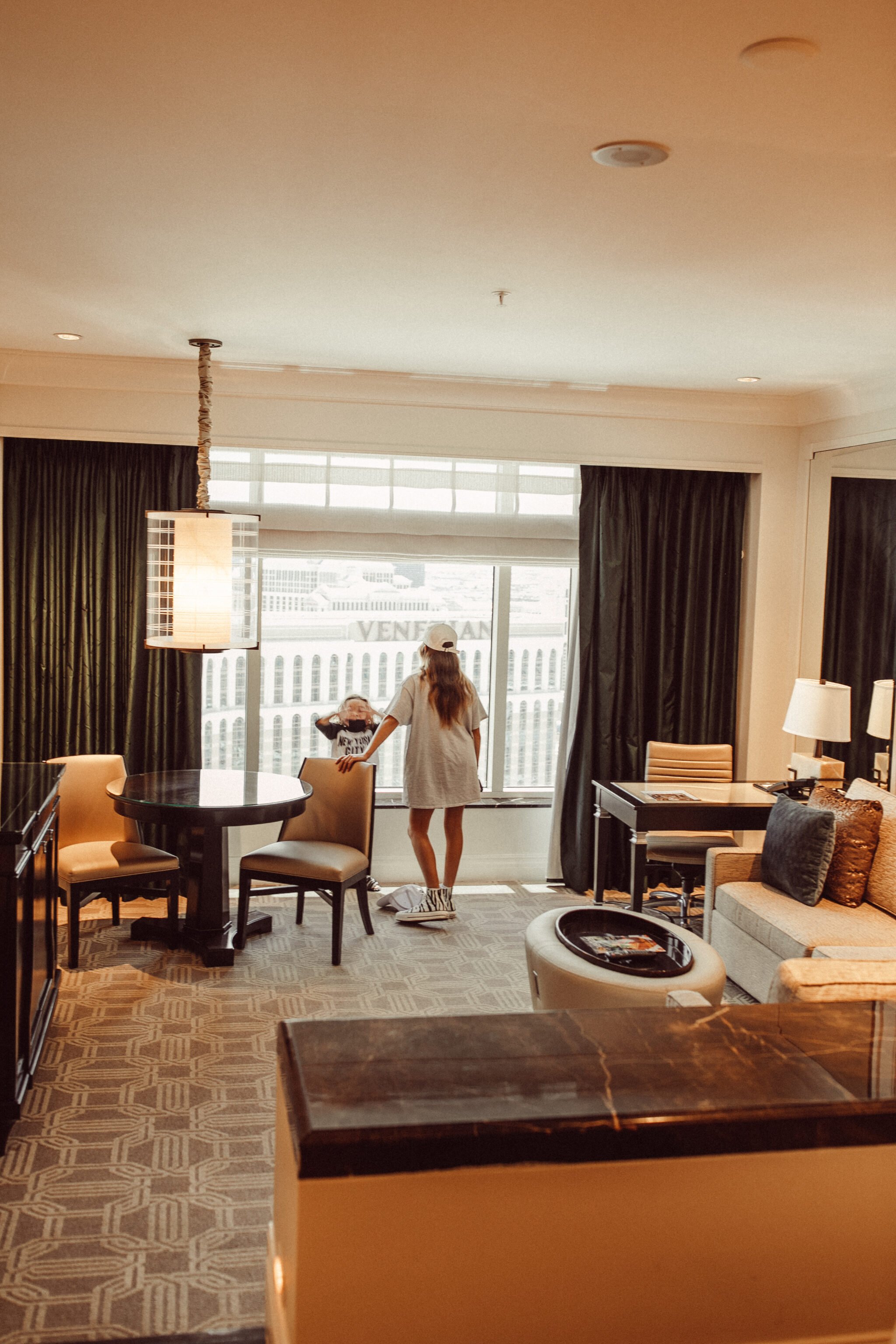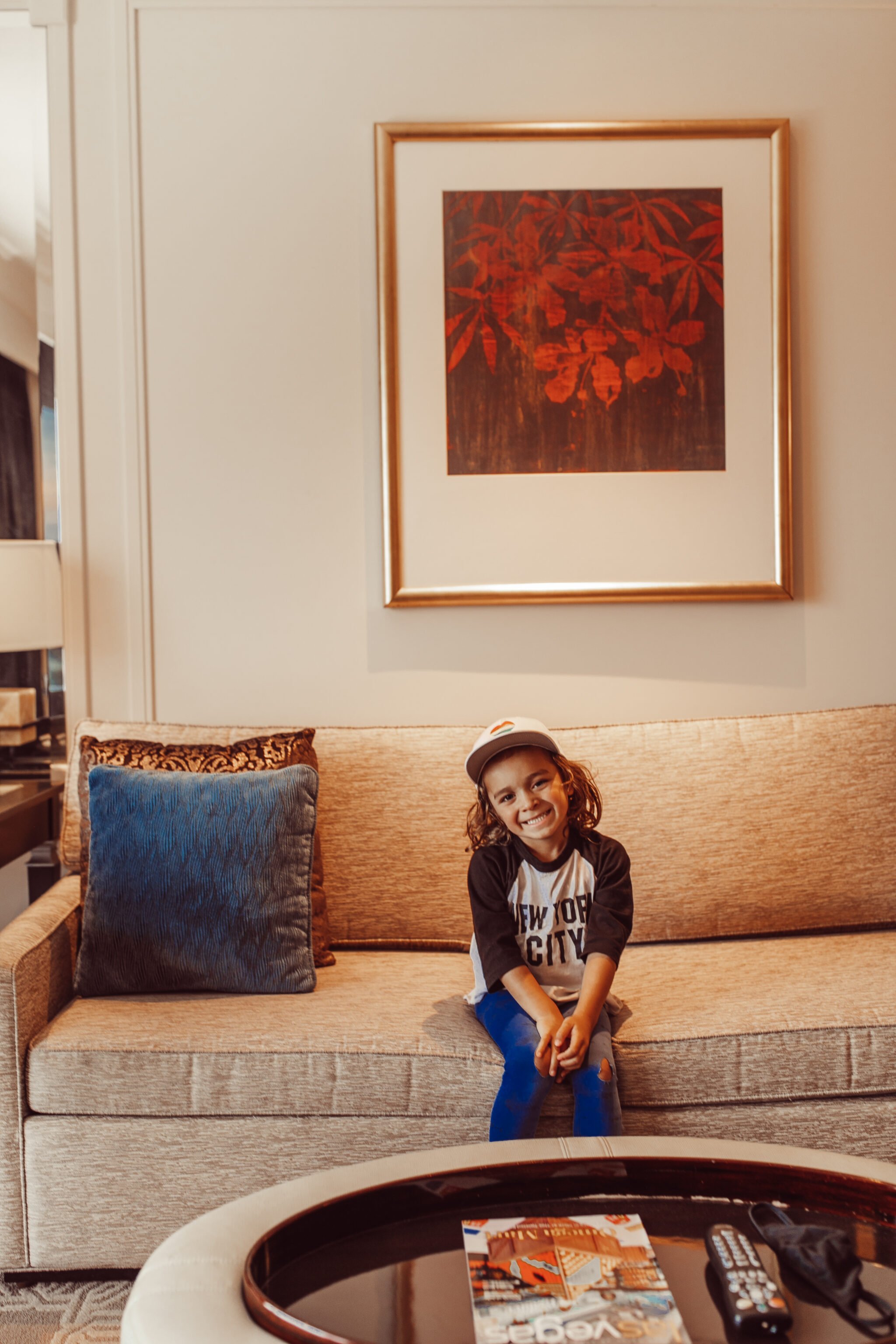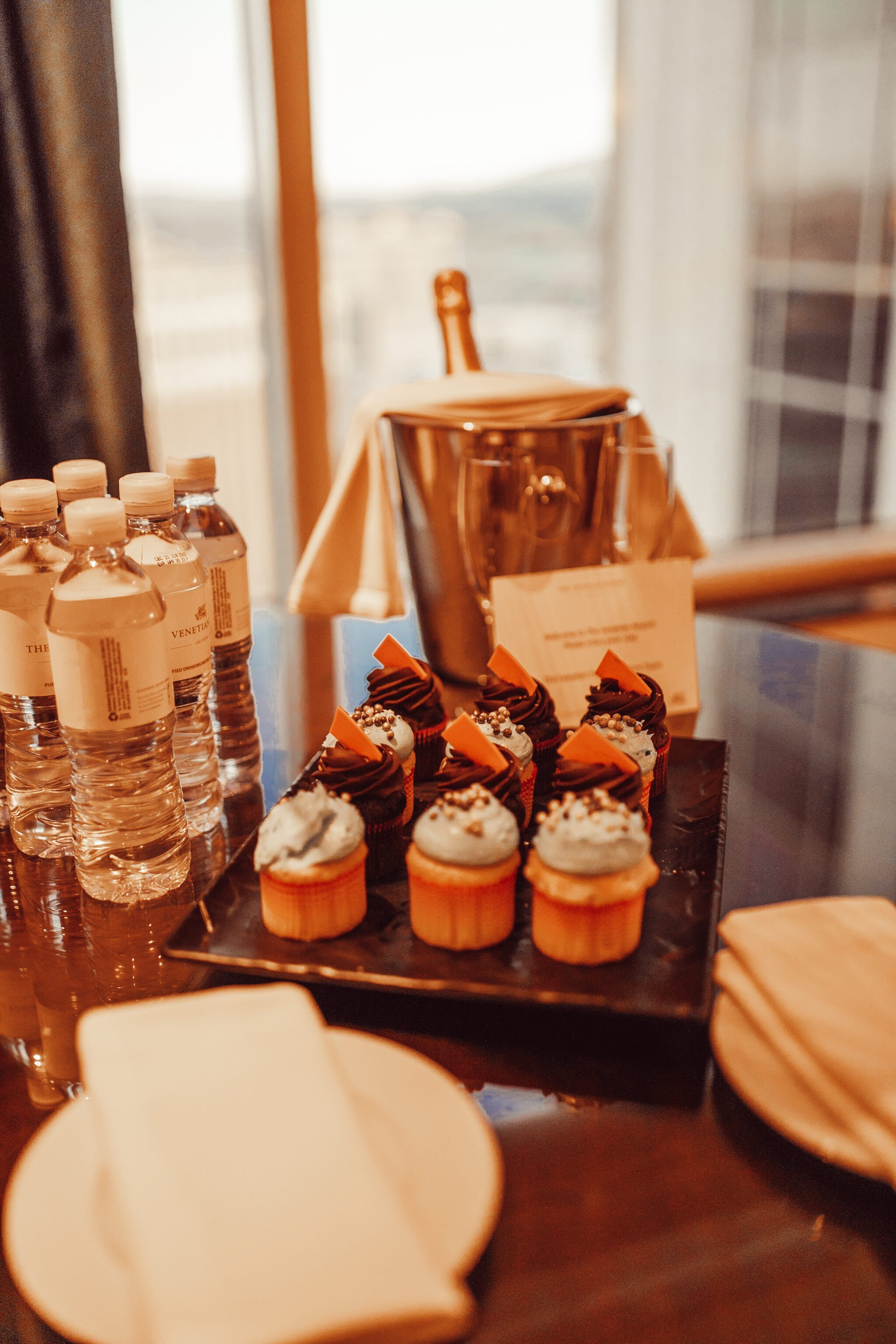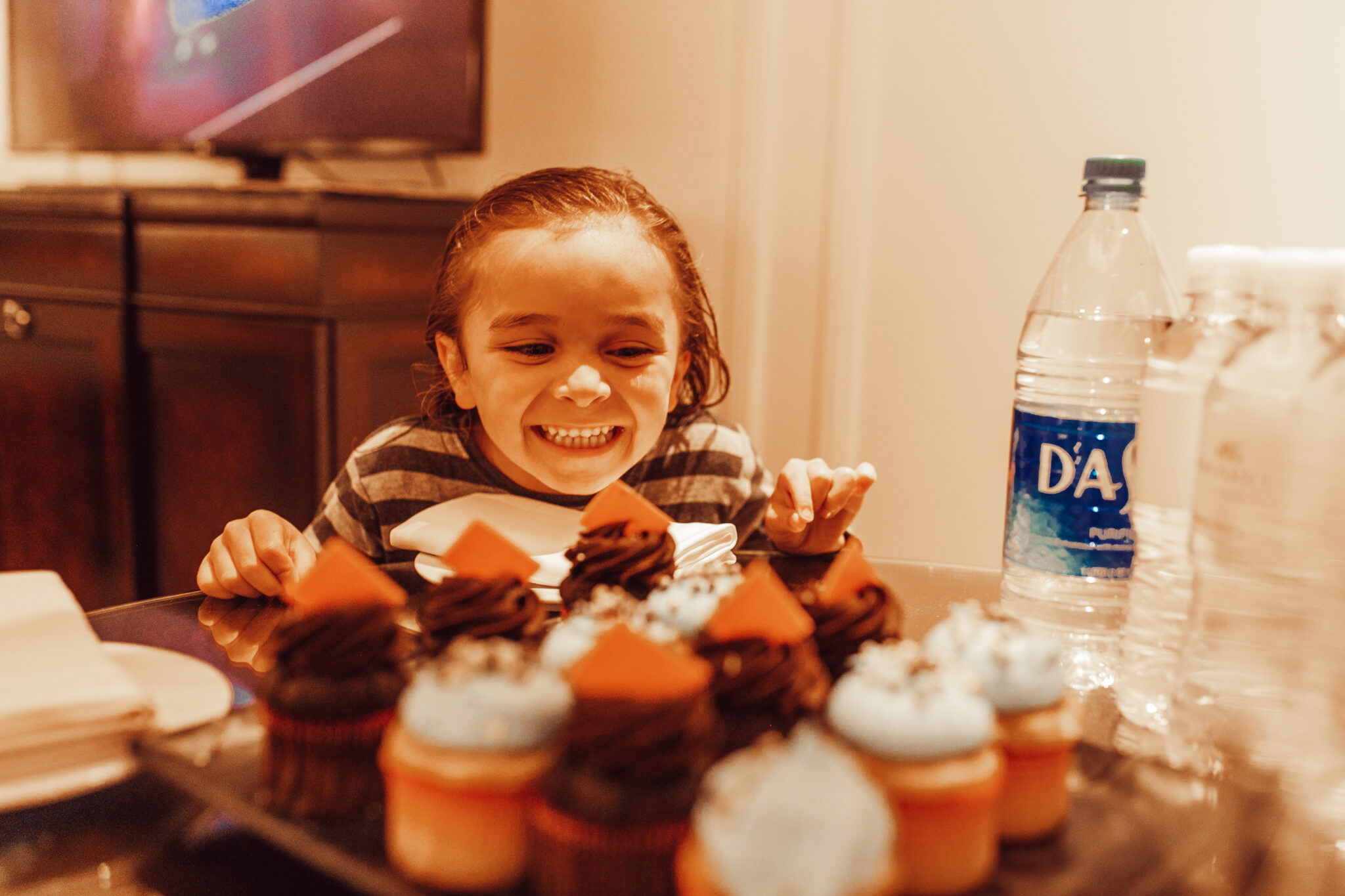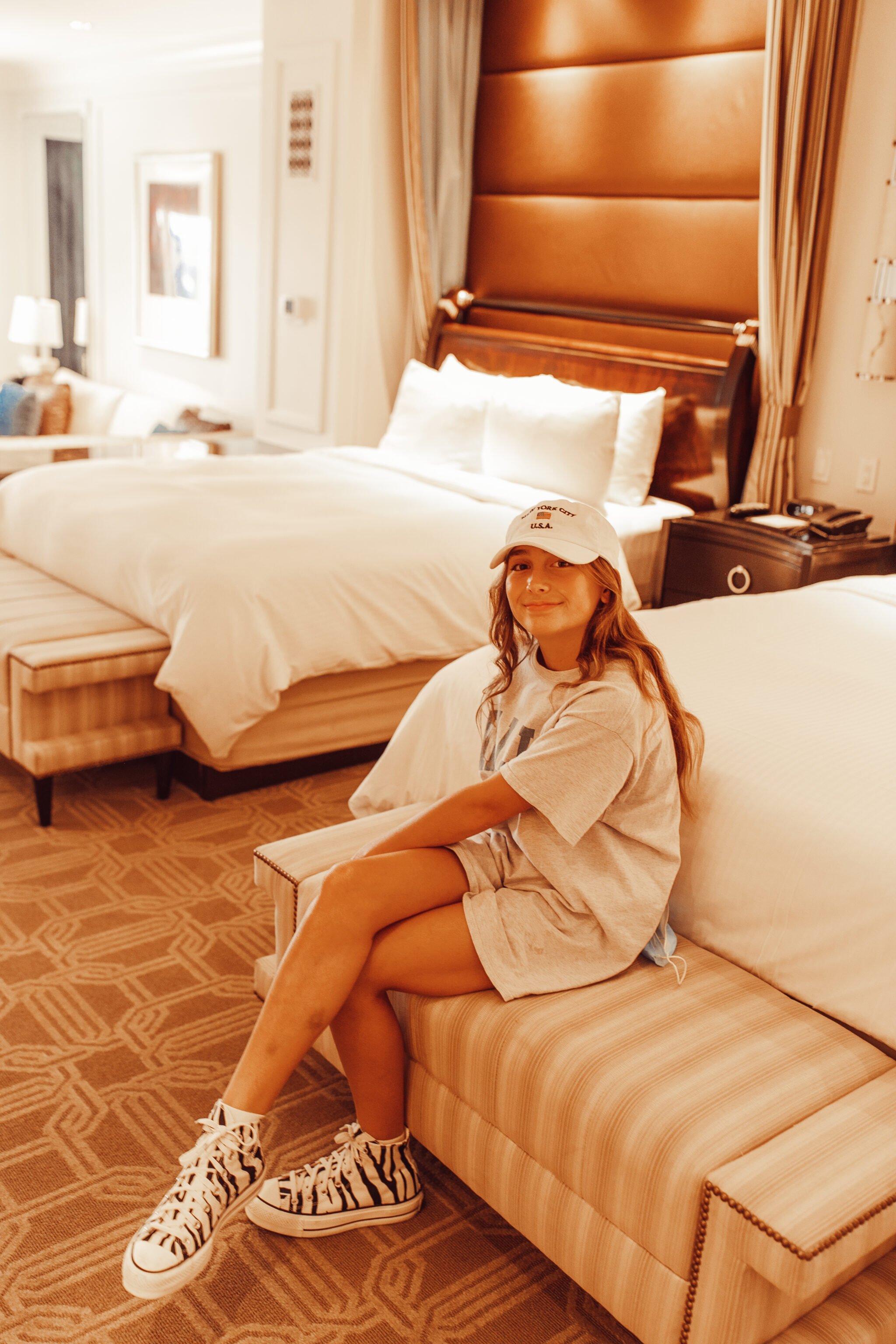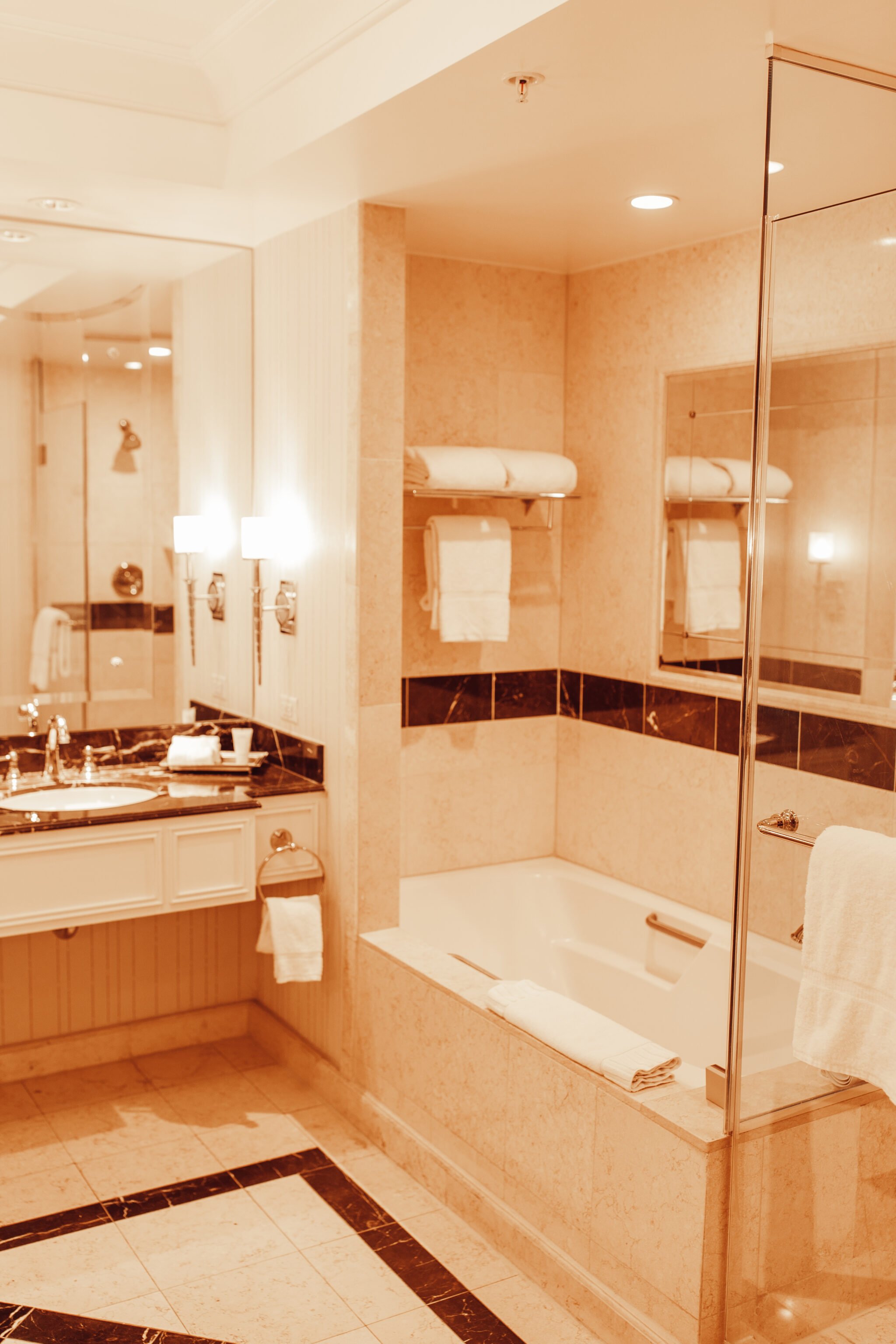 The Perfect Place to Stay
What I love most about Vegas is that it's a short enough distance to drive, but long enough where it feels like you're on a complete getaway. That fact is felt even further when you stay at The Venetian Resort. You guys, seriously. This is the place to stay in Vegas. We always loved walking through the resort on visits in the past, but staying here made our getaway that much more special and memorable.
Here, you really experience "la dolce vita" and the charming Italian spirit that I, as a fellow Italian, can vouch for. We stayed on the Palazzo side of the resort (it is divided into two towers) and were treated like royalty the moment we arrived with a bottle of bubbles, cupcakes, and water awaiting us in the room. We booked a suite (hi, we're a huge family) and it was such a dream. Their standard suites are nearly double the size of the average hotel room in Vegas but with all of the extra perks (a wrap-around couch, plenty of beds, privacy, and space to stretch out).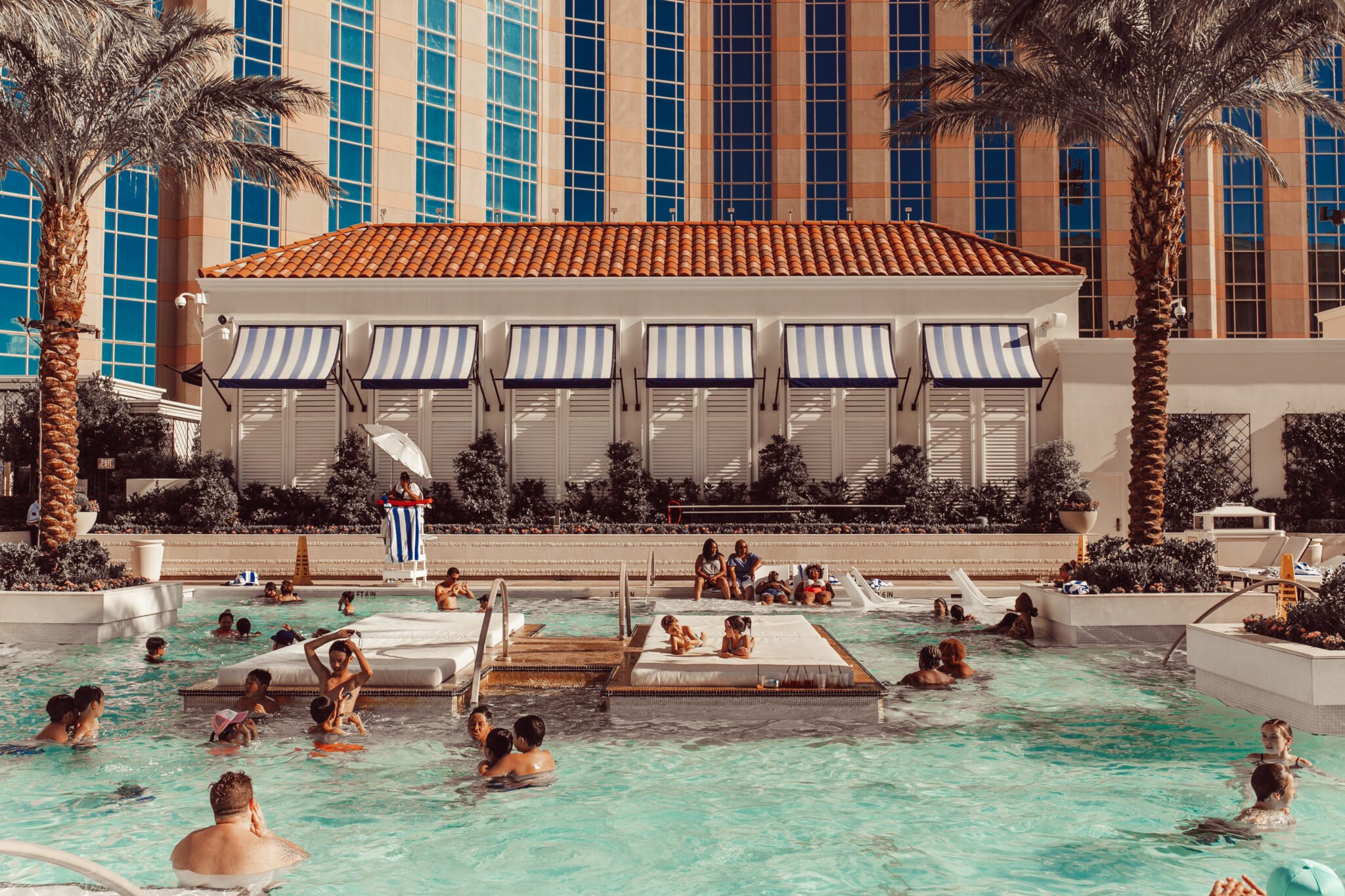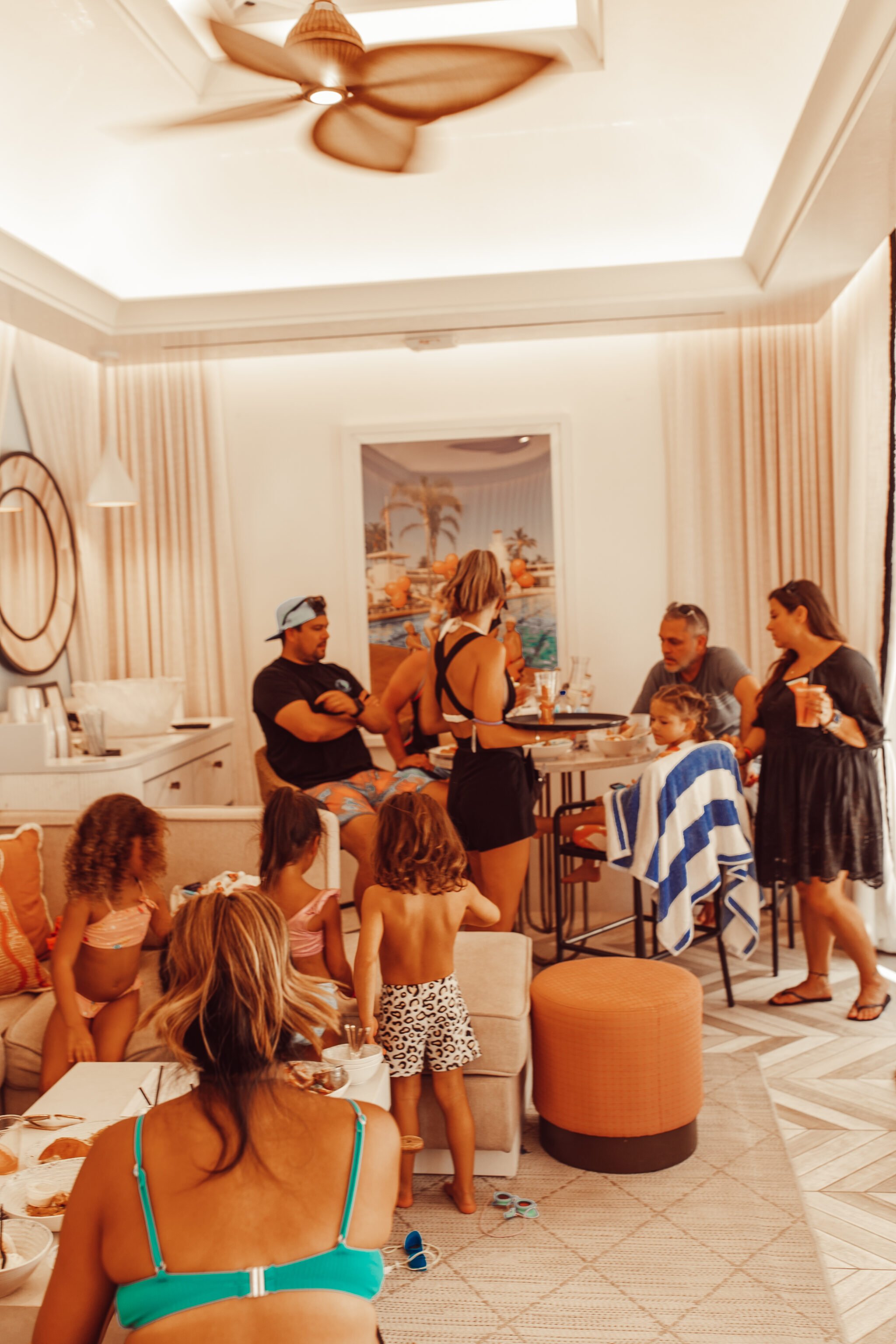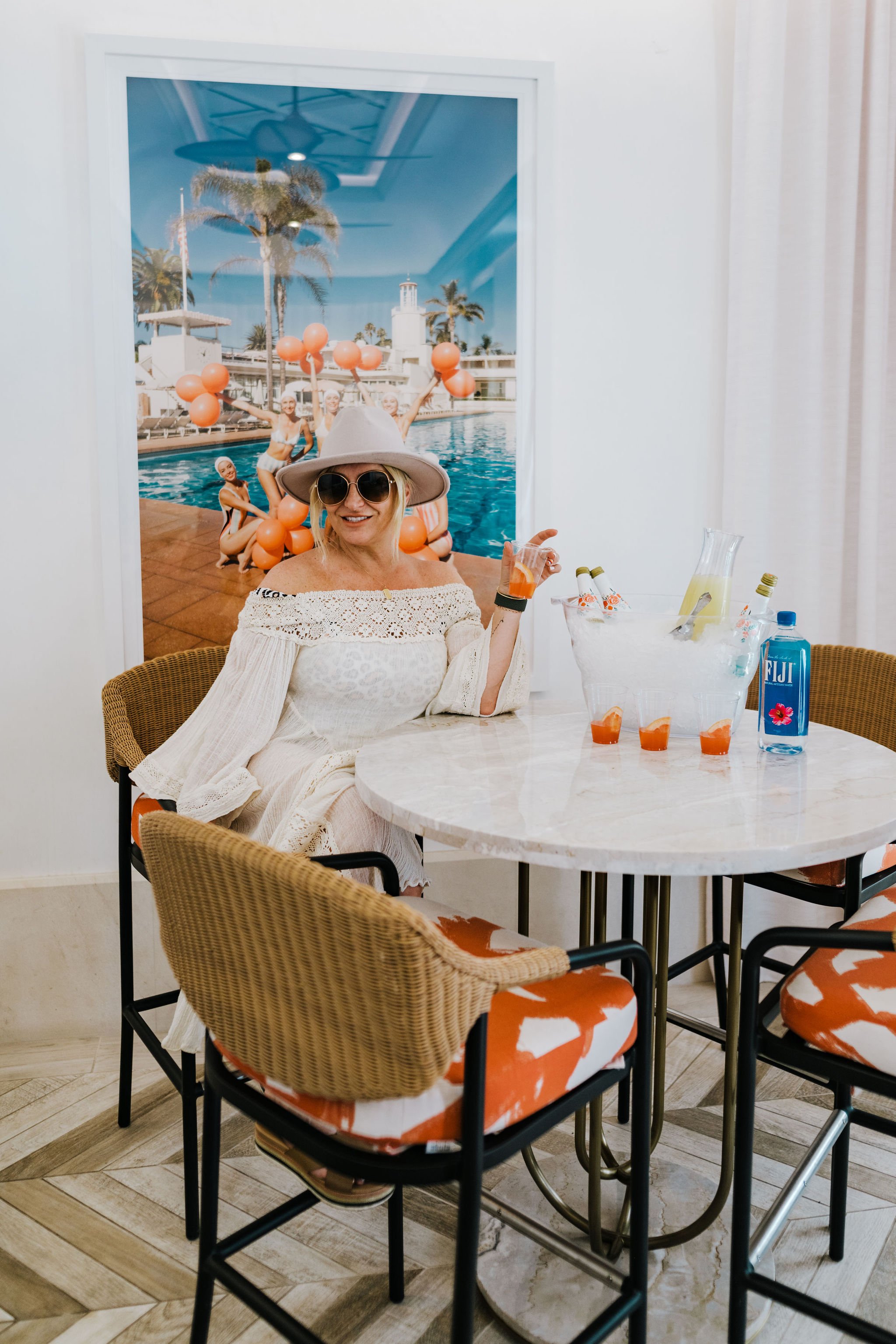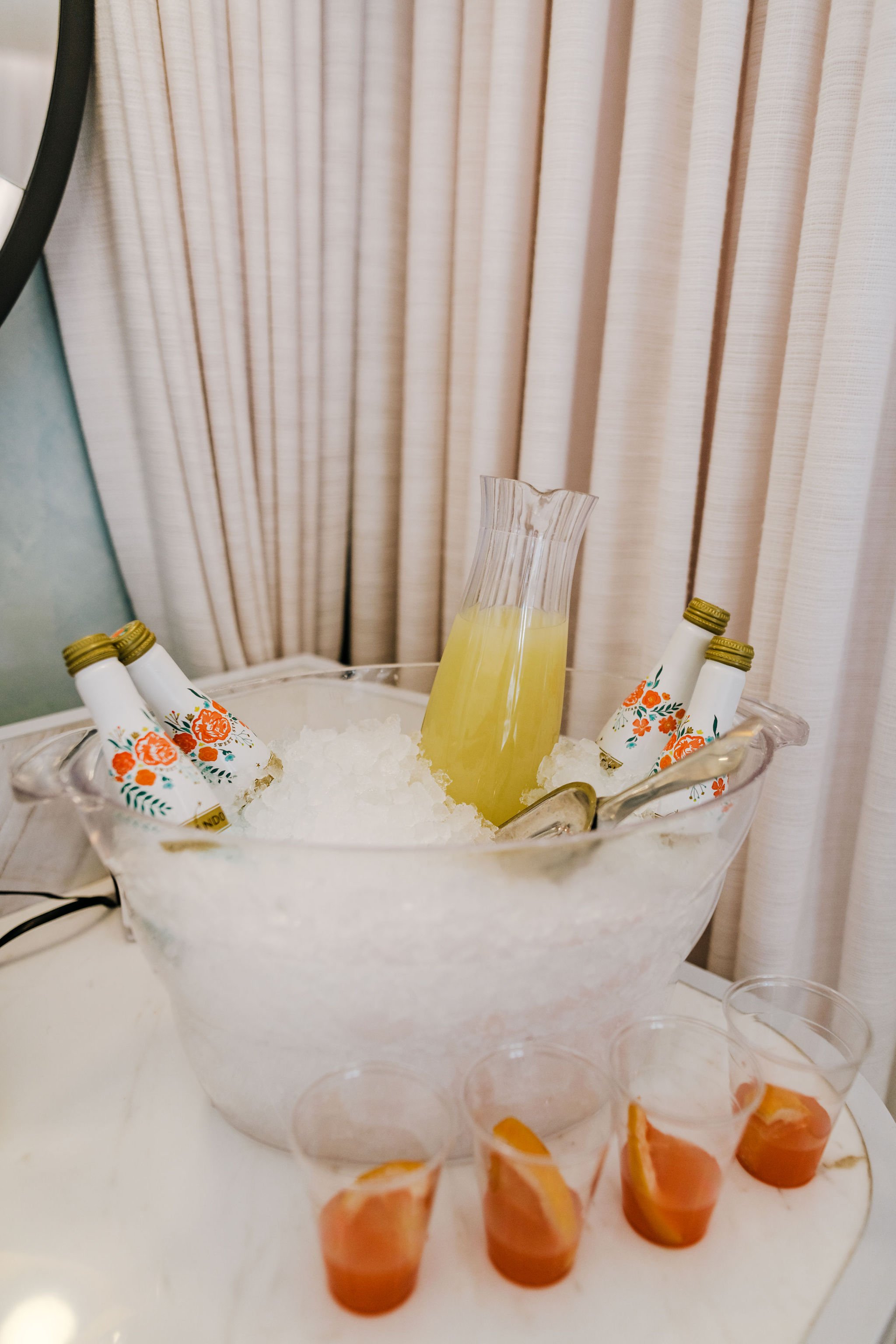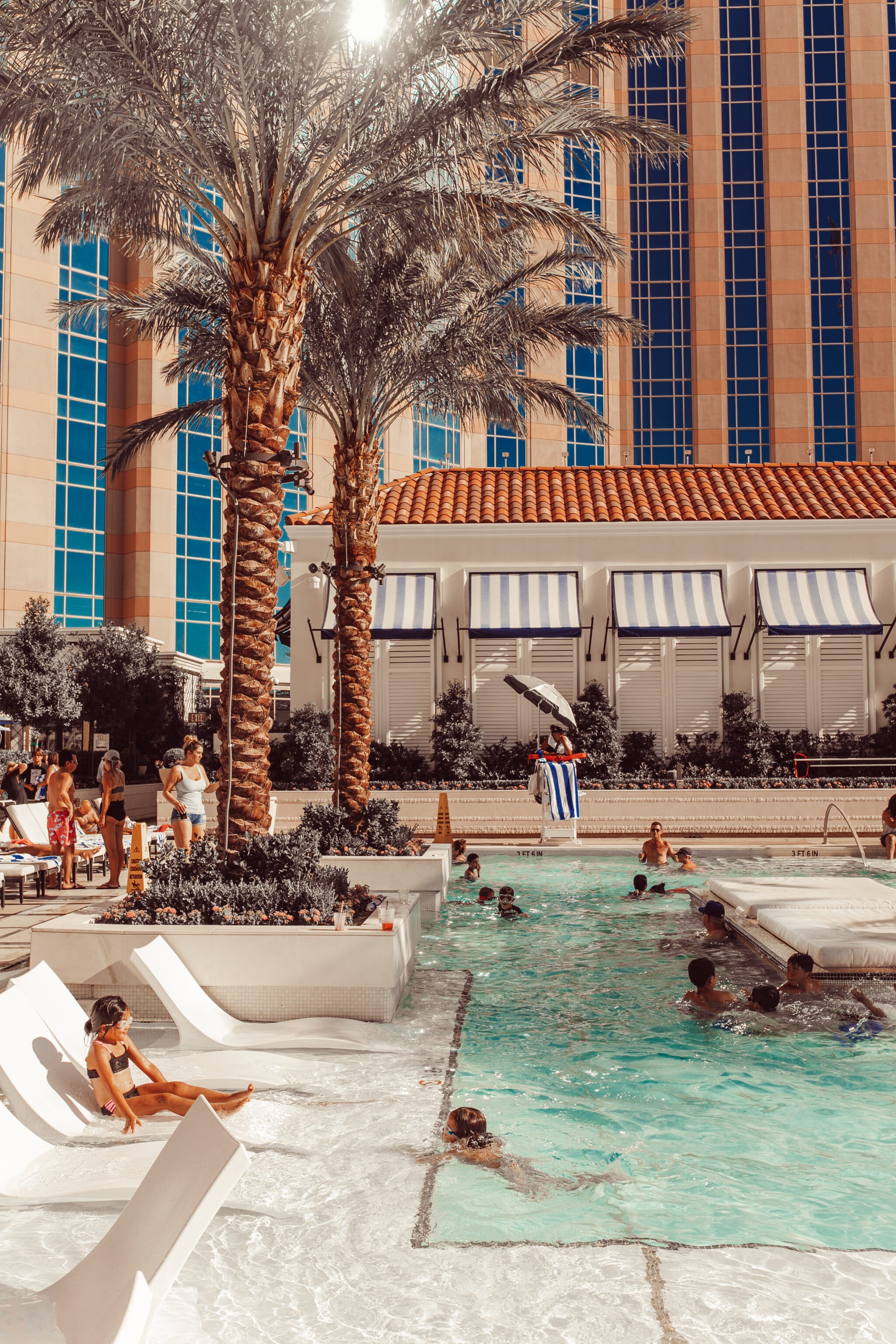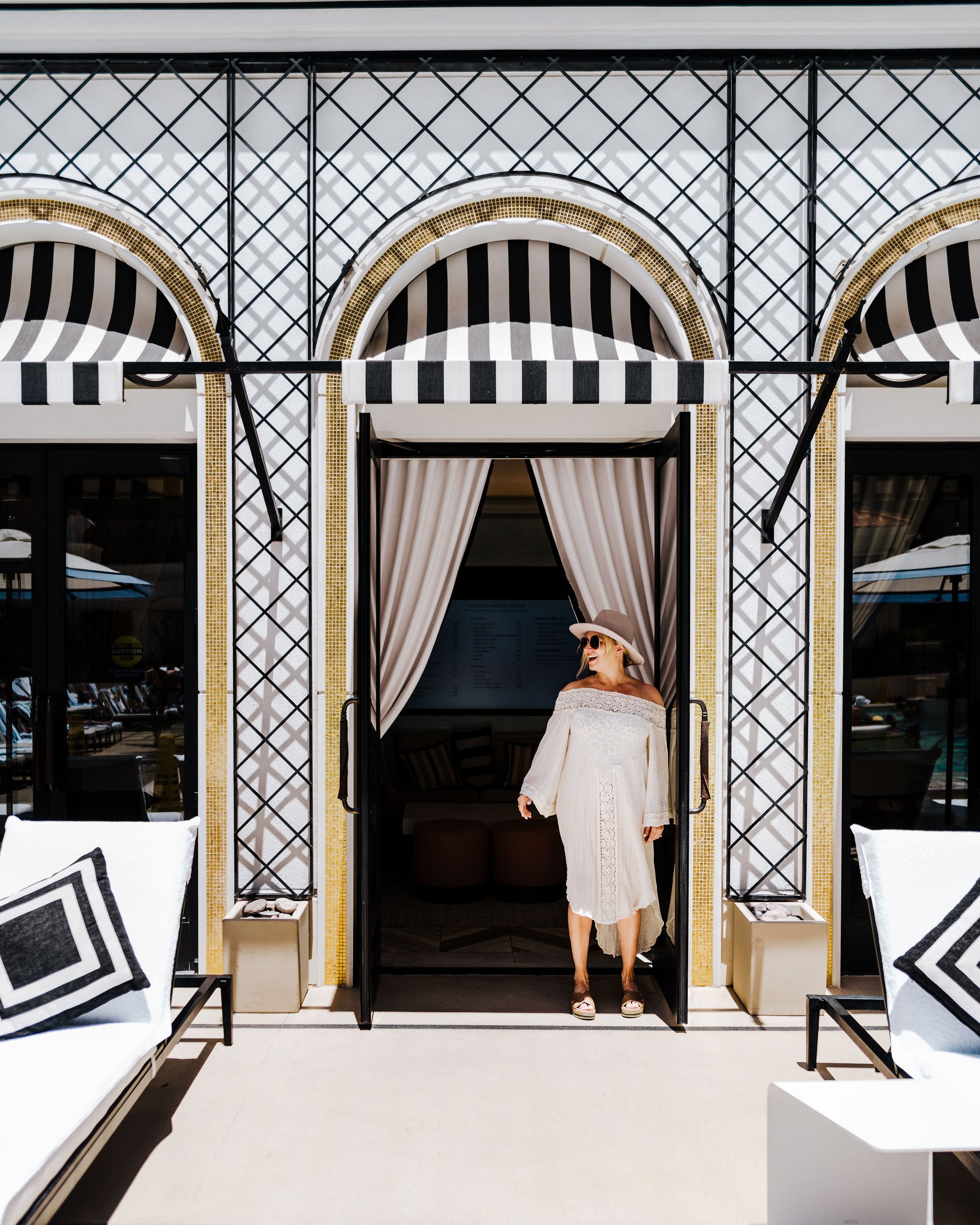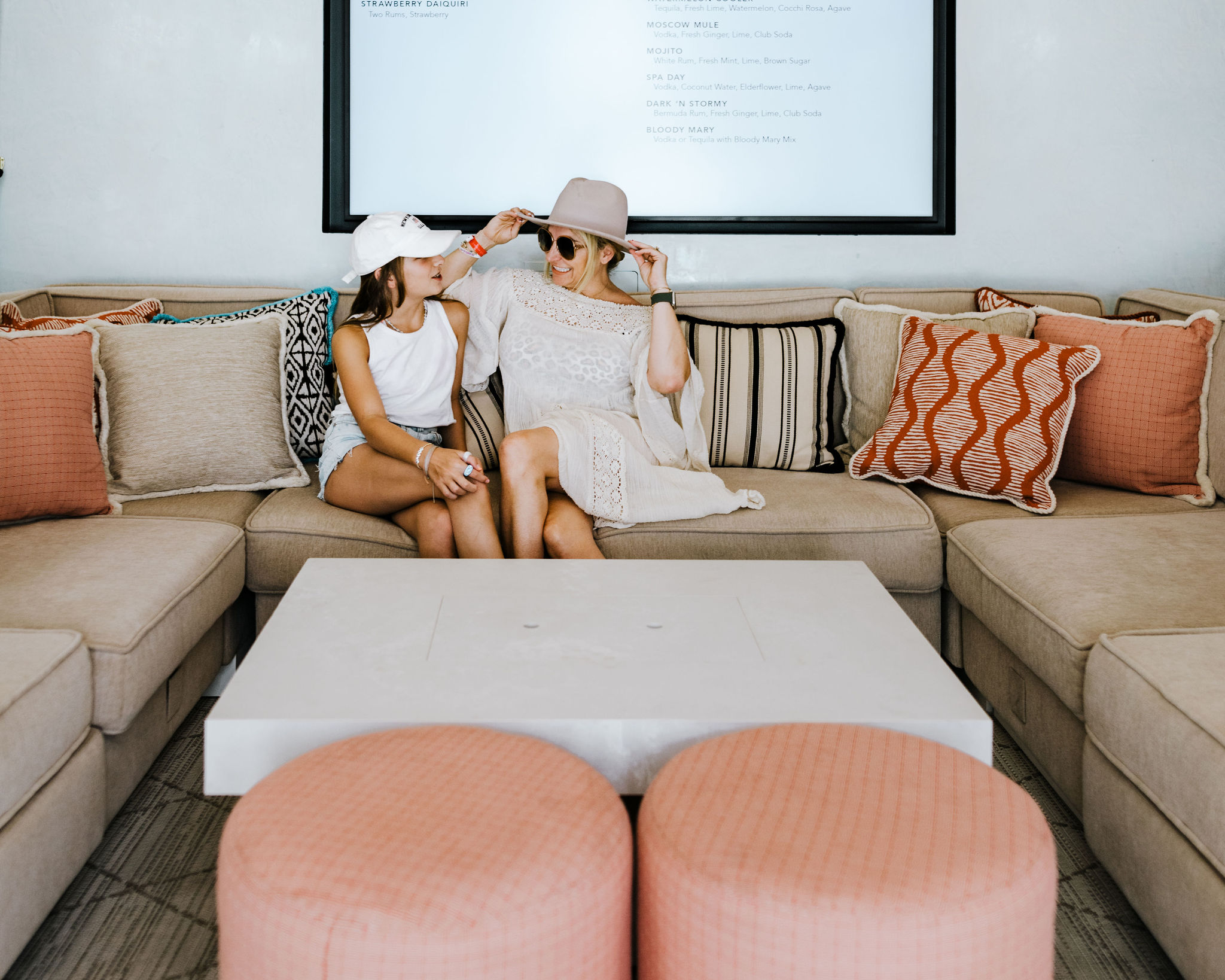 Fun For the Whole Family
My kids were so stoked. Every dance competition is exciting and because they love to dance so much, it doesn't really matter where they are. That being said, Vegas really had them feeling extra special. We were able to see some amazing dancers from all over and get to squeeze in a lot of fun around dance time.
For me, that fun really found itself in the cabanas on the Venetian Pool Deck. The pool area has been completely renovated to accommodate four large pools and these extra luxurious three-door cabanas. I've never experienced a cabana like it in my life. It was the perfect place to cool off in the pool, enjoy some sun, and then relax in the shade when needed. (It even has air conditioning!) We spent so much time here hanging out and lounging poolside—what everyone wants in a summer getaway!
When you go, I definitely recommend reserving a cabana, it adds that extra touch of "fancy" to your vacation and, I feel, lets you hang out longer because you're not getting too tired out from all the sun. But hey, my family is full of water babies, so we could've probably just slept out there and had been great.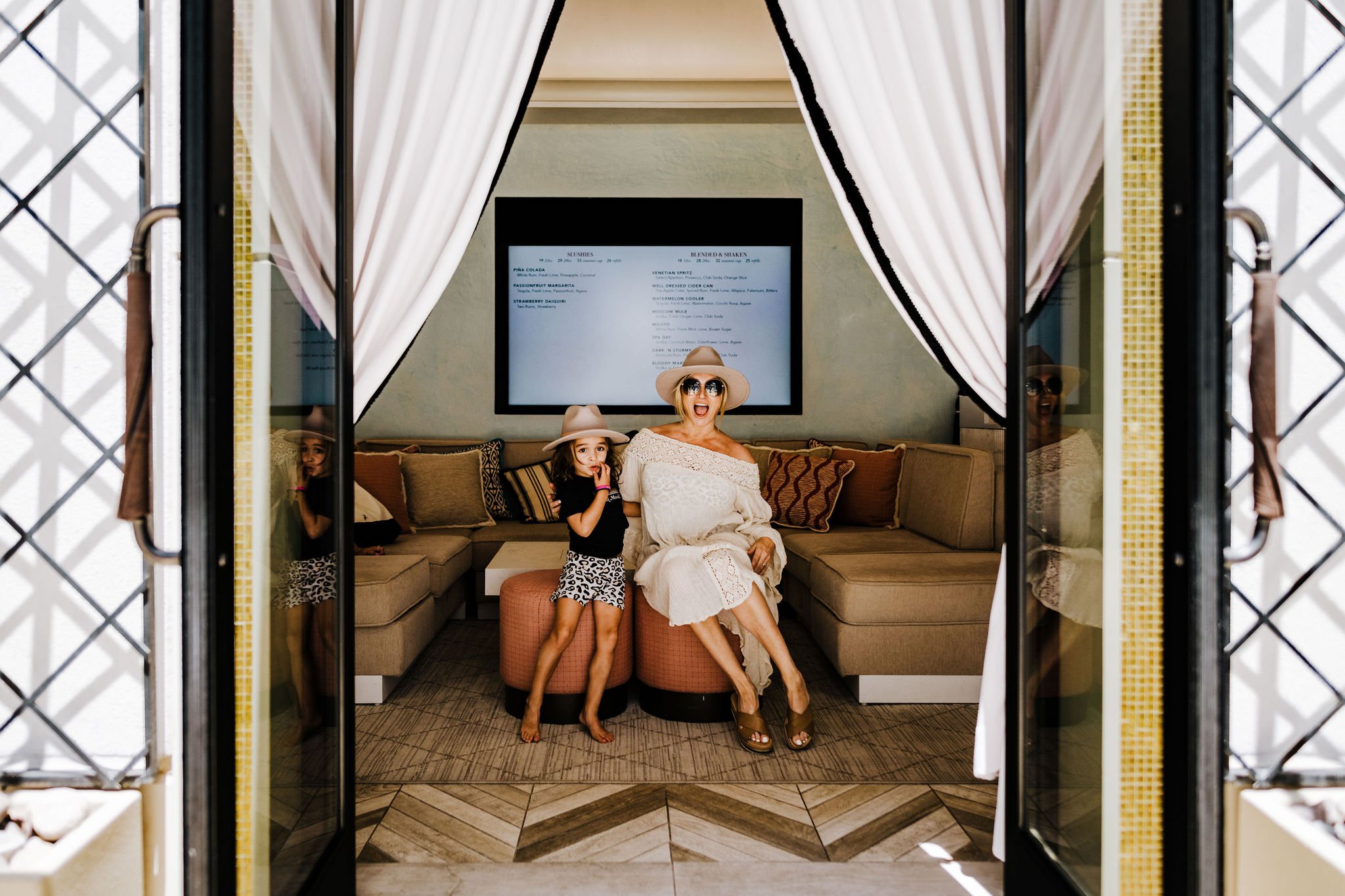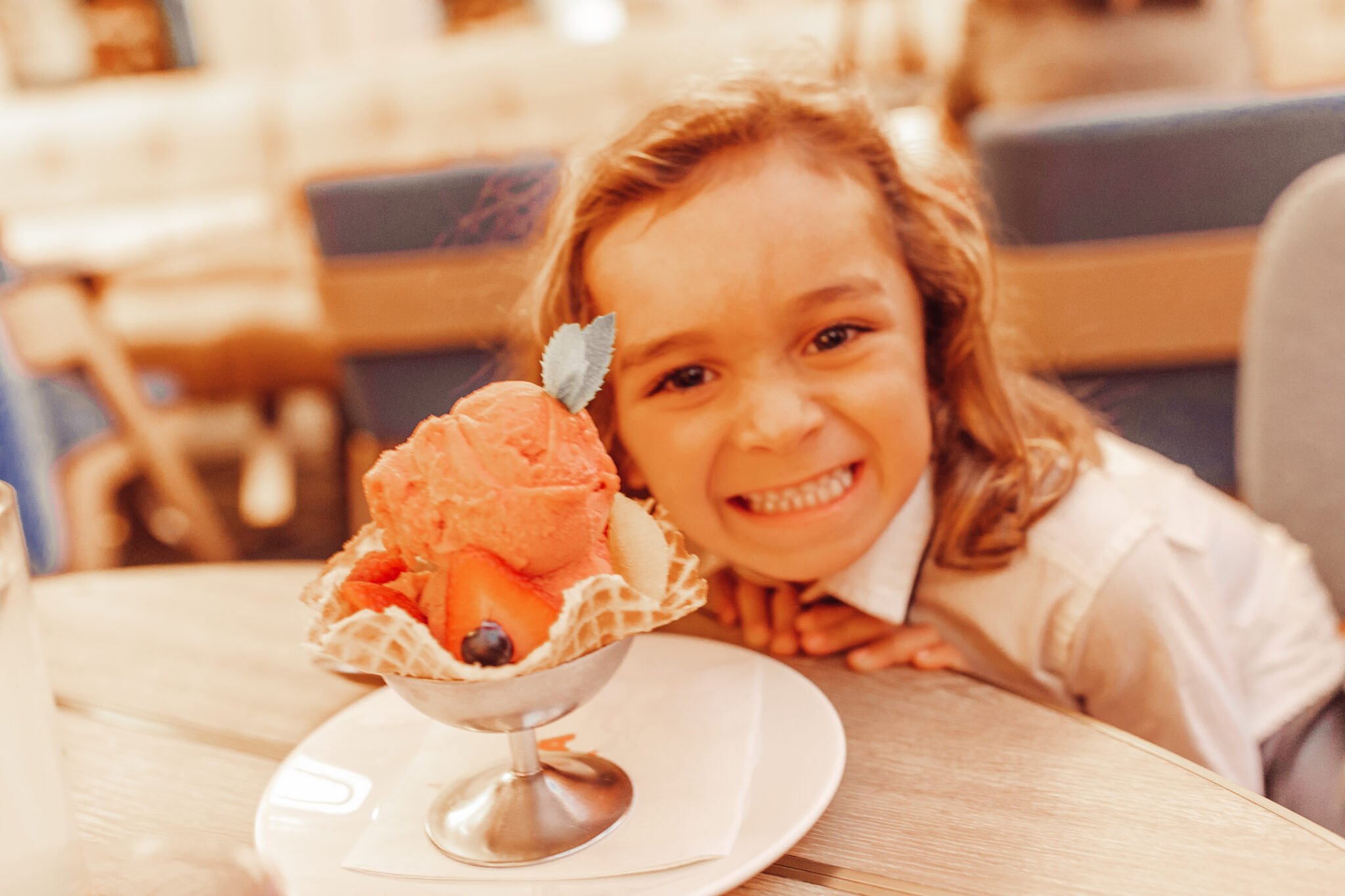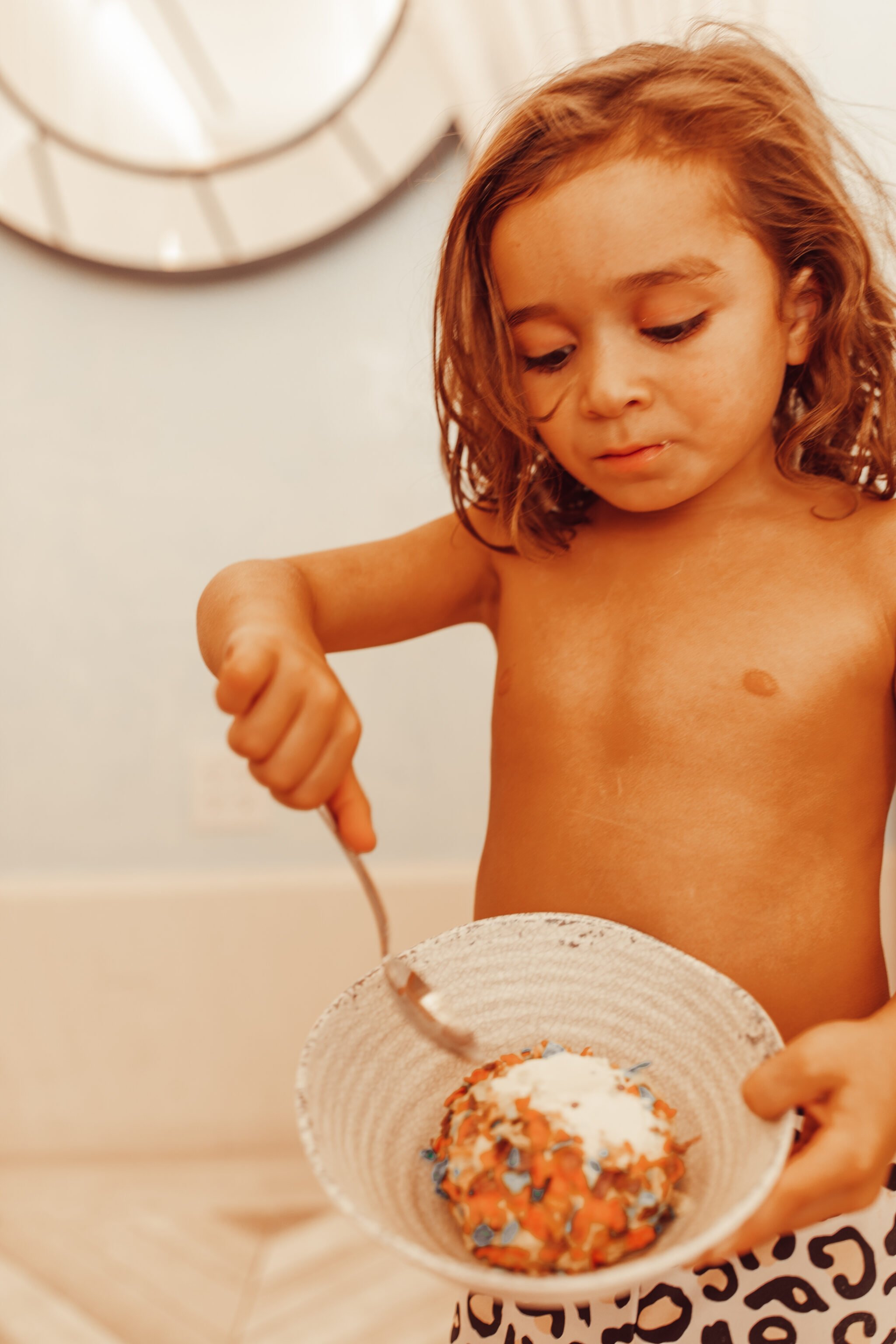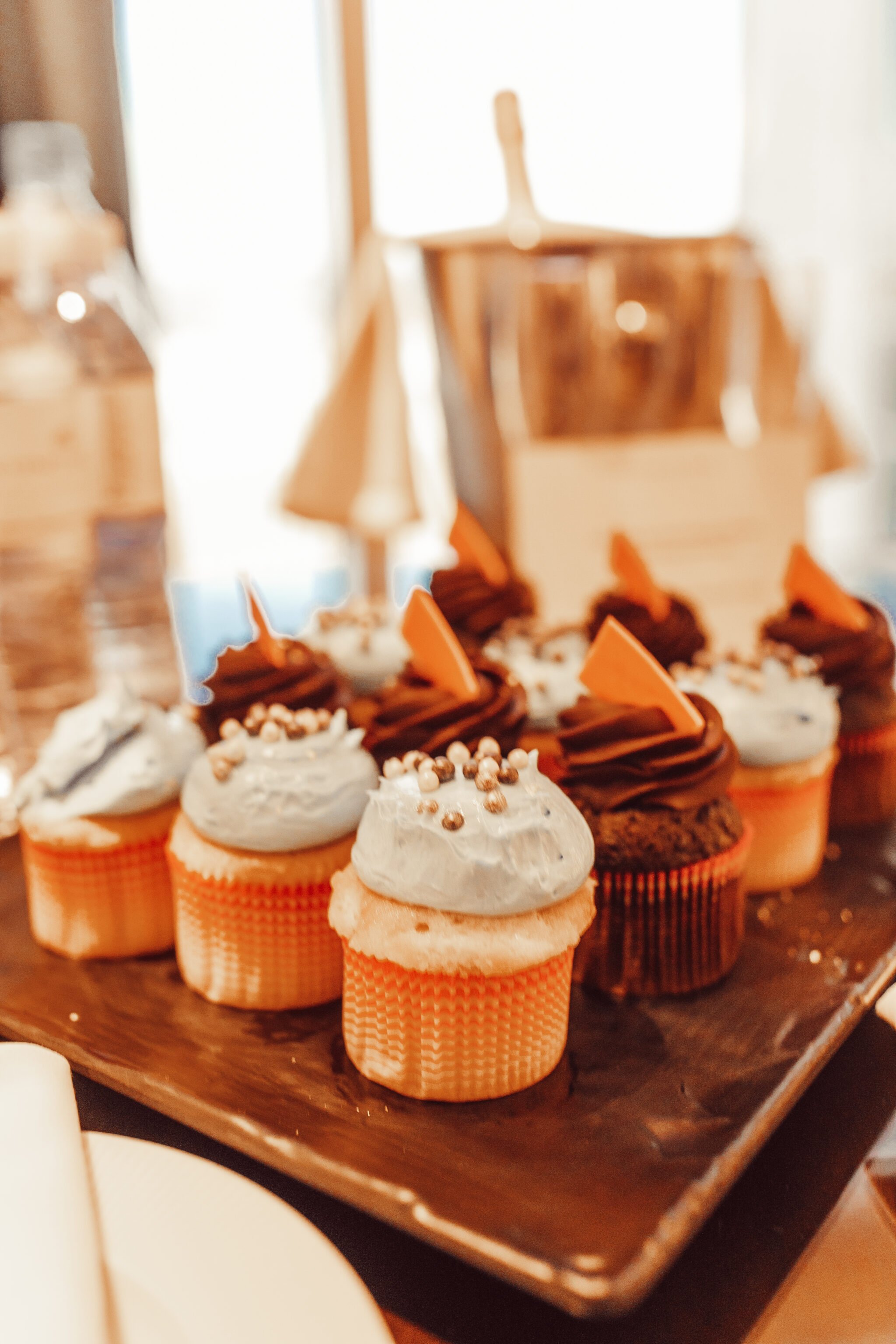 Don't Forget to Eat
Another thing I love about Las Vegas is all of the dining options—especially when it's right in your hotel! There are so many great restaurants right at your fingertips in all of the hotels, but especially the Venetian. Each spot has such a unique vibe and menu, you can do date night, family night, easy lunch, breakfast all without leaving the hotel. We first went to Black Tap Craft Burgers & Beer and were as obsessed with the ambiance as we were with the food! Think '90s hip hop in a New York City vibe.
Brody and Dylan could've spent all day in there taking pictures and dancing around. Shakes are a must there—Brody got the cotton candy flavor and I had my heart set on the salted dulce de leche. Burgers are their main selling point for good reason, but I also went for the crispy chicken caesar salad and the Korean barbecue cauliflower. They don't take reservations, so come ready to wait—I promise, it's worth it.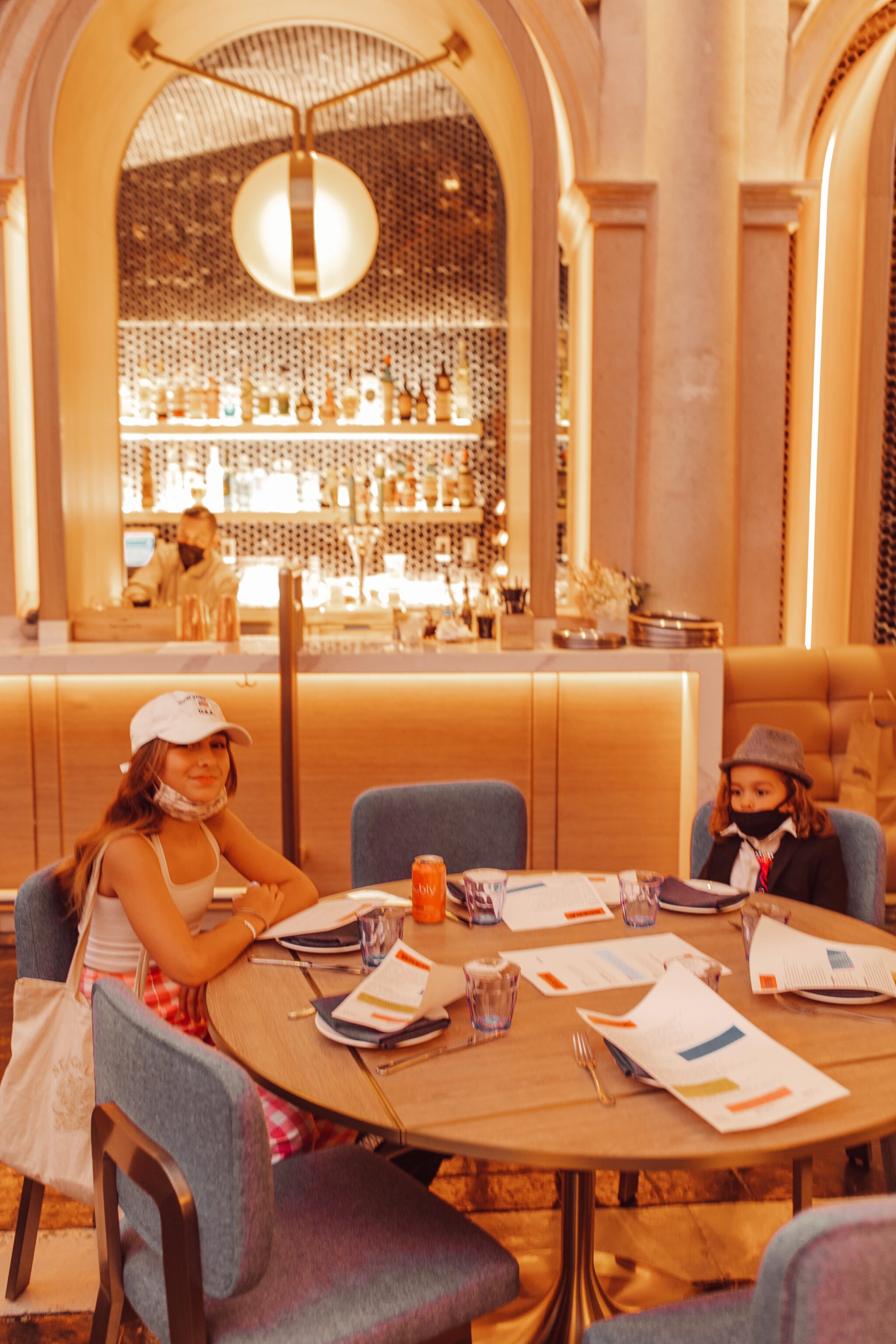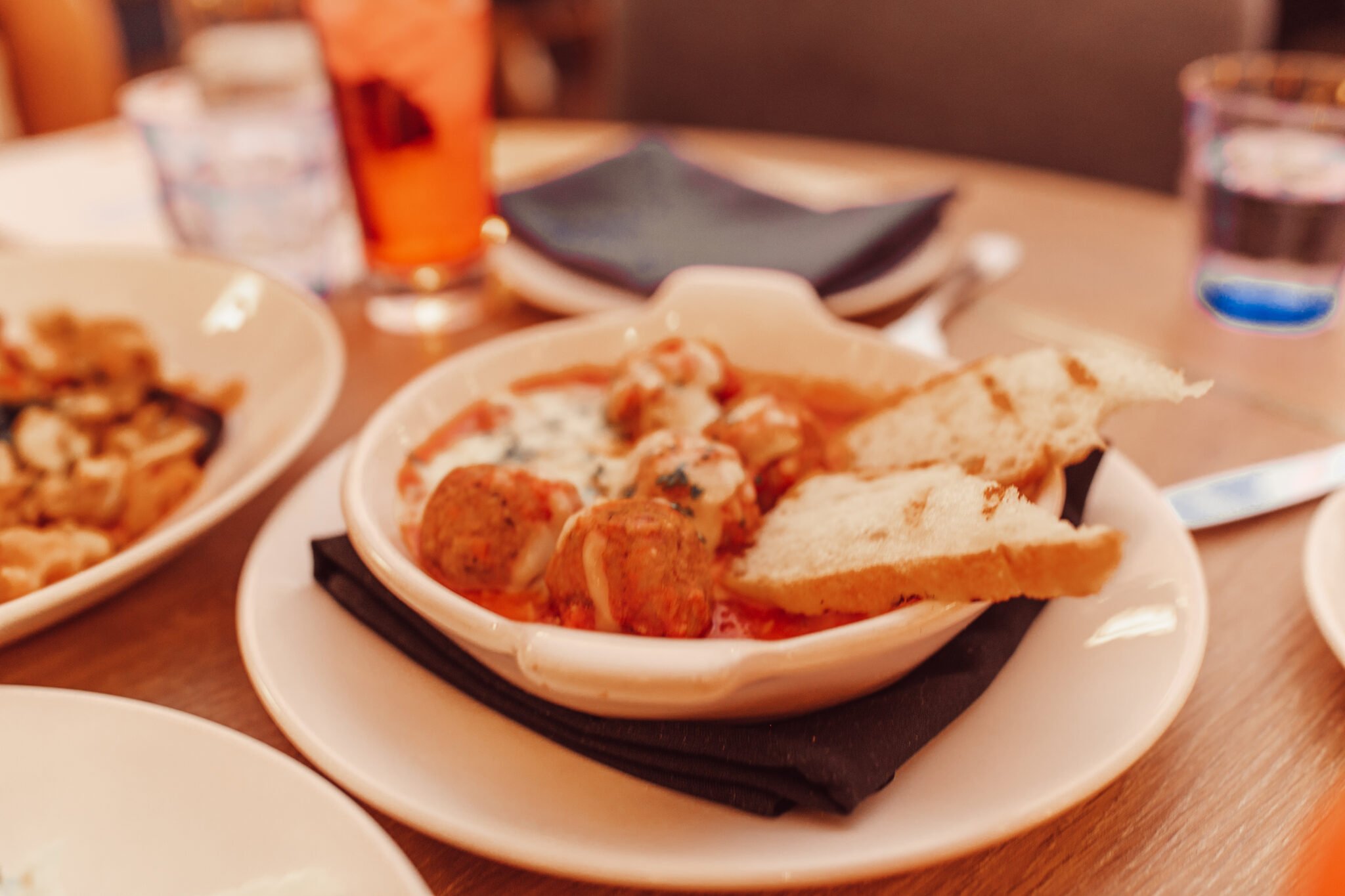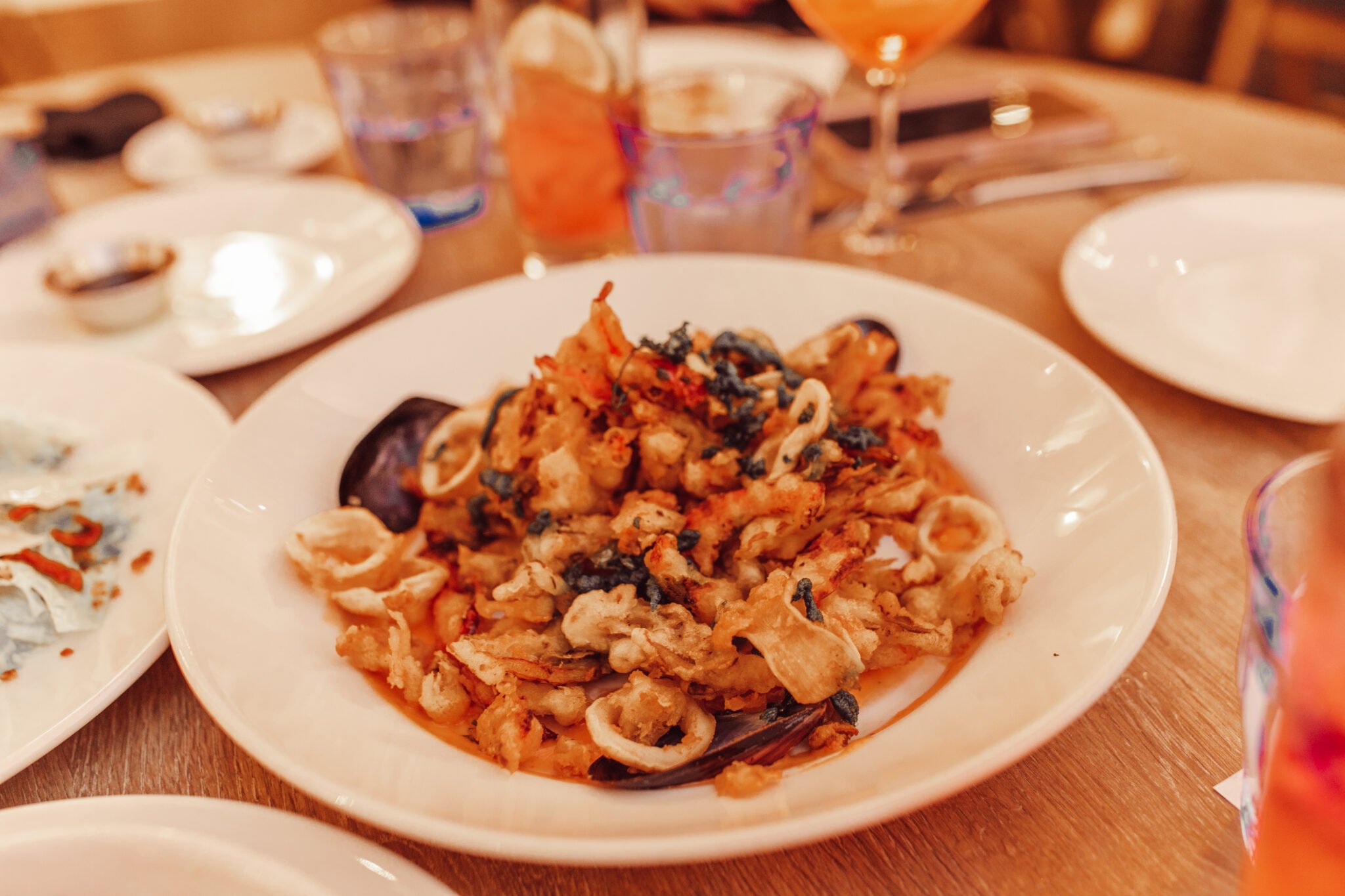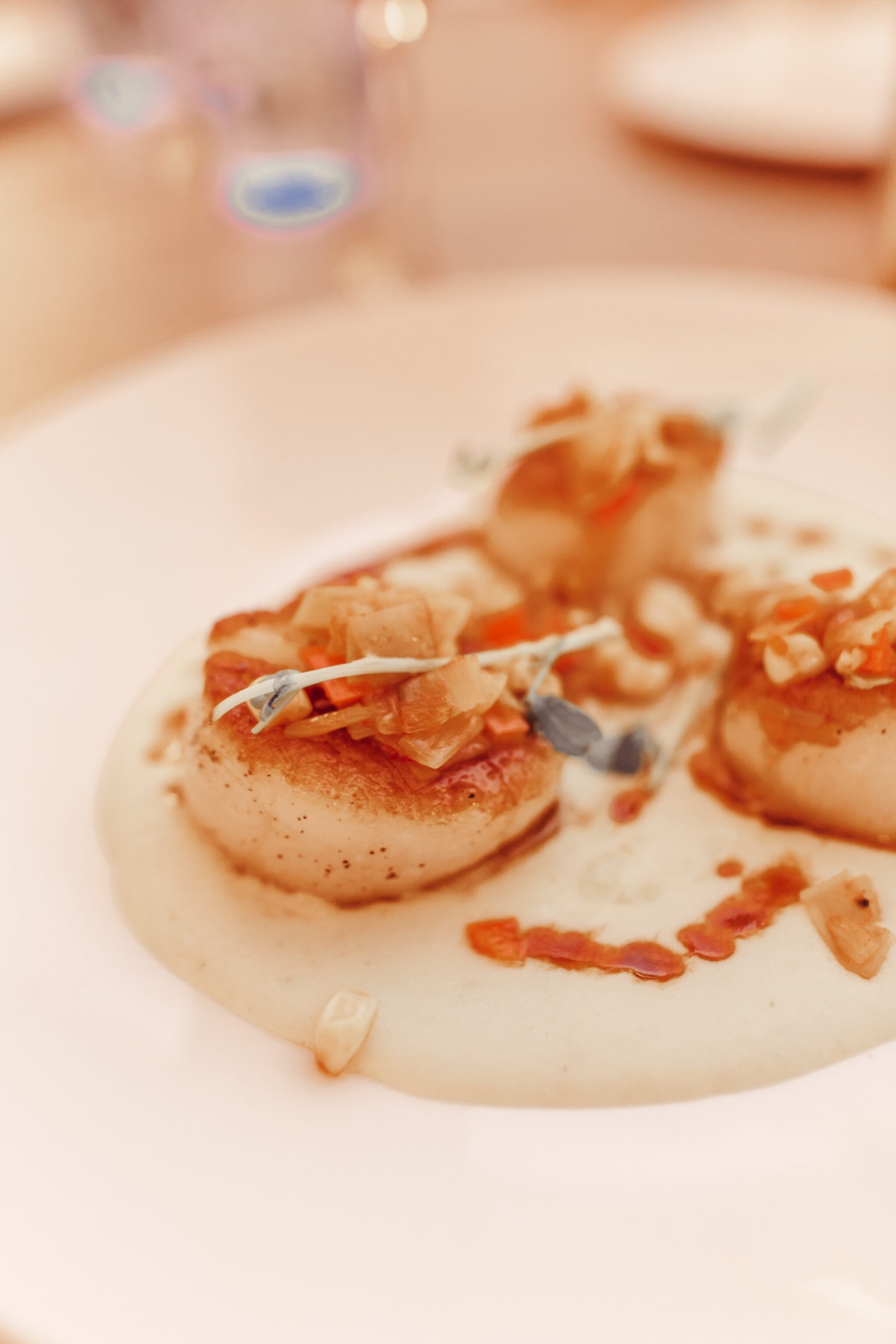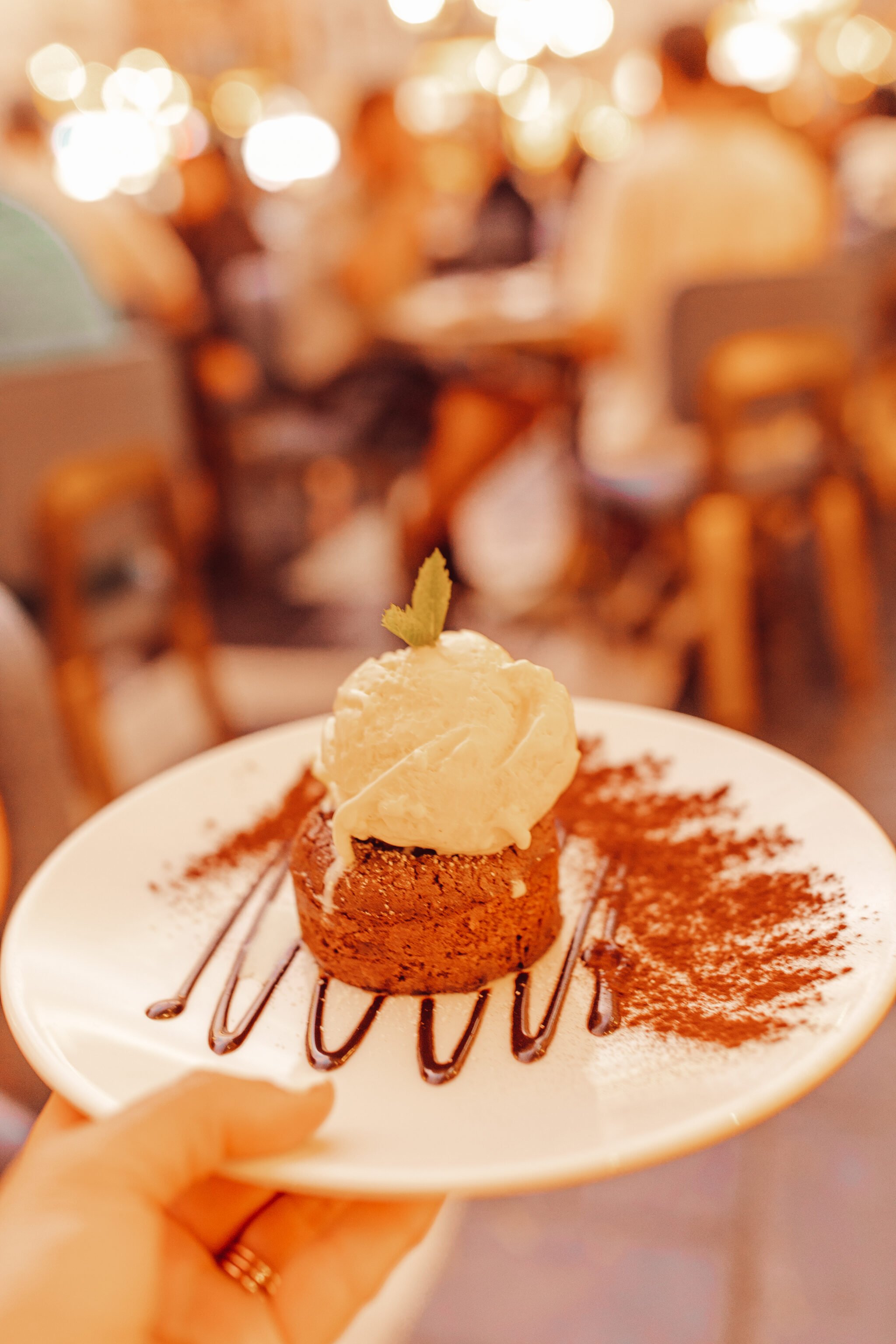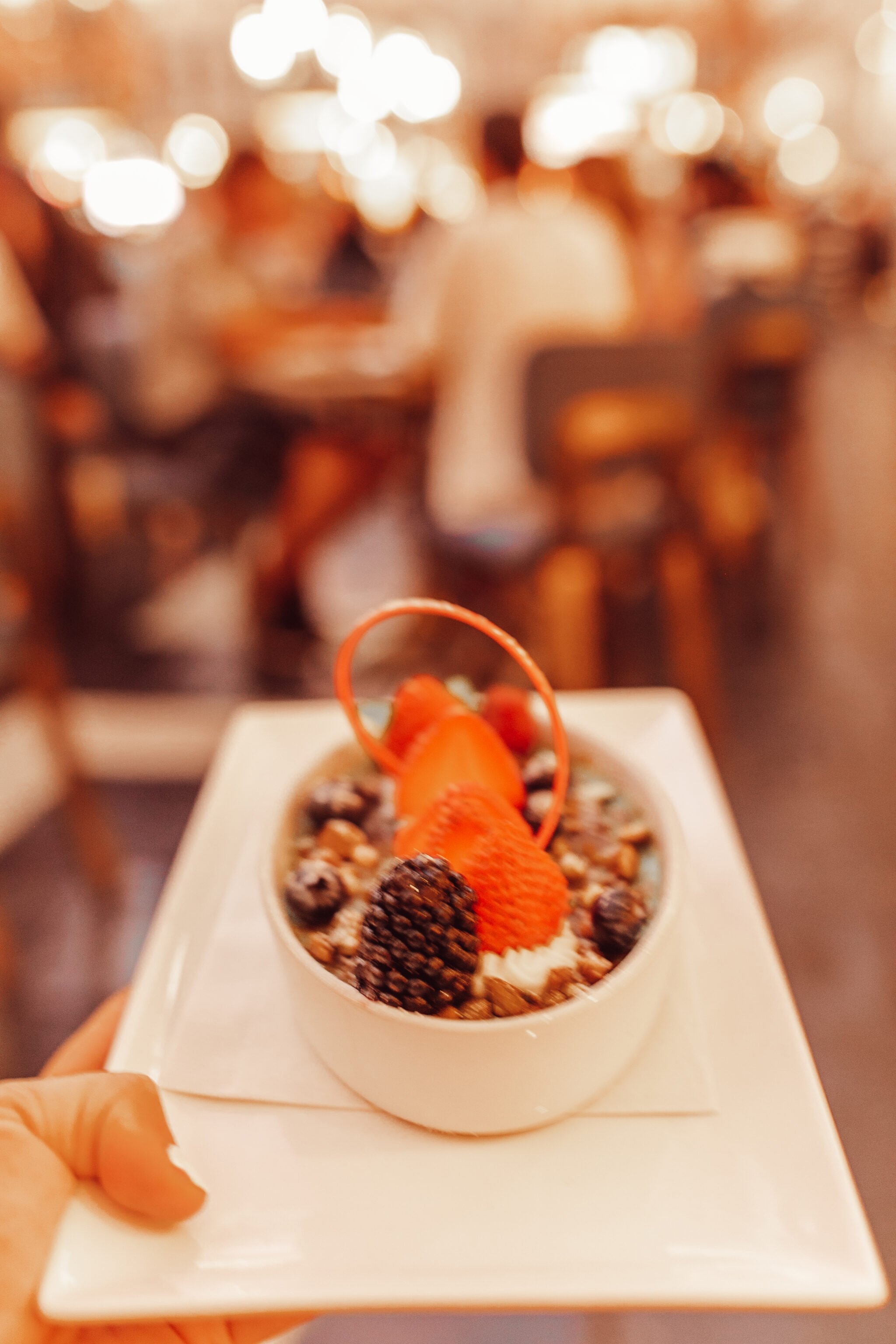 Stop In For Some Italian Cuisine
We also went to Buddy V's Ristorante (order Grandma's meatballs and the shrimp scampi) and Brera, which is in the heart of St. Mark's Square. It's really fun to be sitting "outside" inside the hotel, looking up at the imitation sky. It just feels fun! Chef Angelo Auriana leads the kitchen and serves up handmade pastas and wood oven-baked pizzas.
We went all out and ordered a bunch of different things to try, but a few standouts were the meatballs, sea scallops, pesto gnocchi, and the kids satisfied their sweet tooths with hot chocolate cake and pistachio creme brulee. Yes, get two desserts!
Have you listened to my podcast? Check out The Mom Confidential!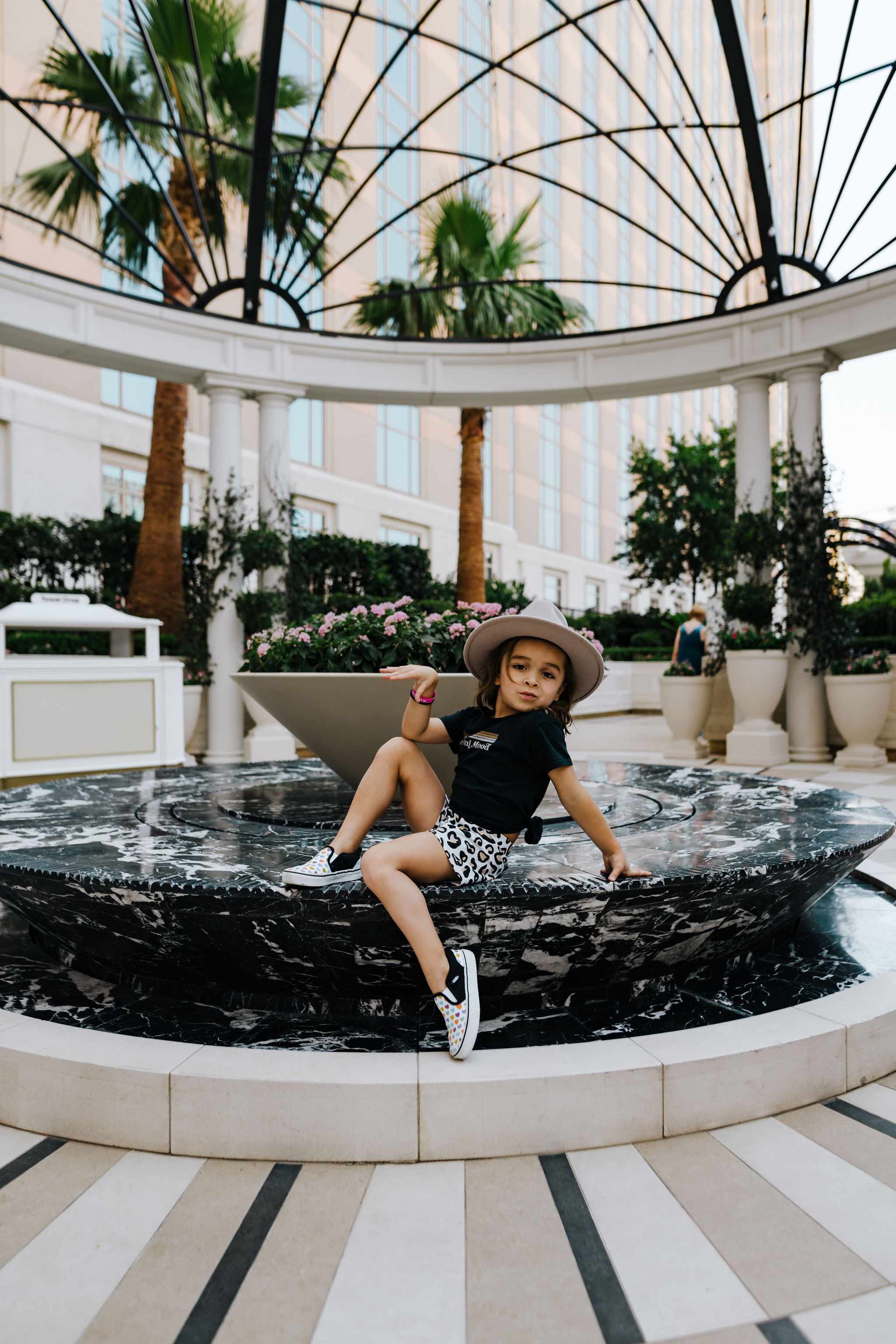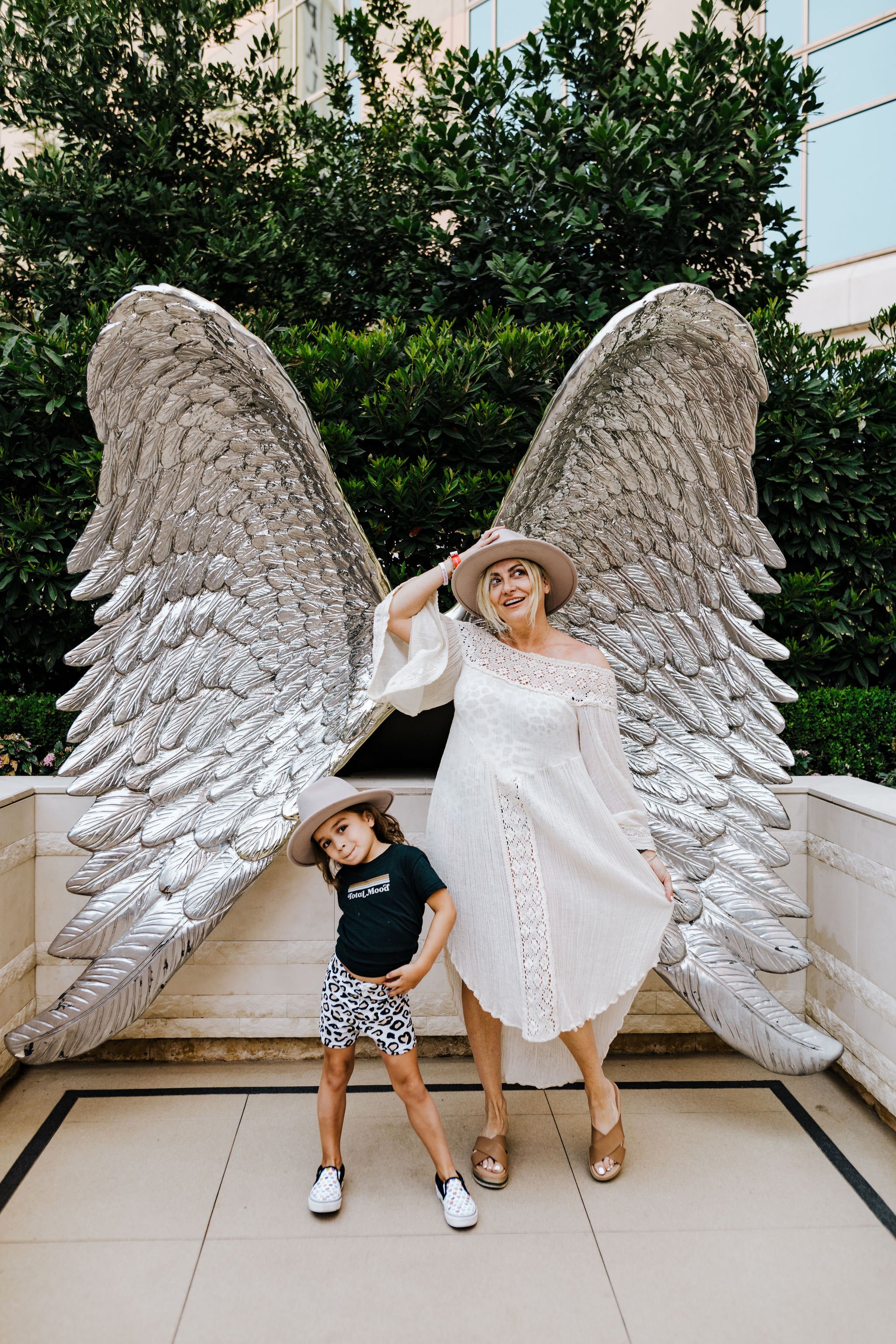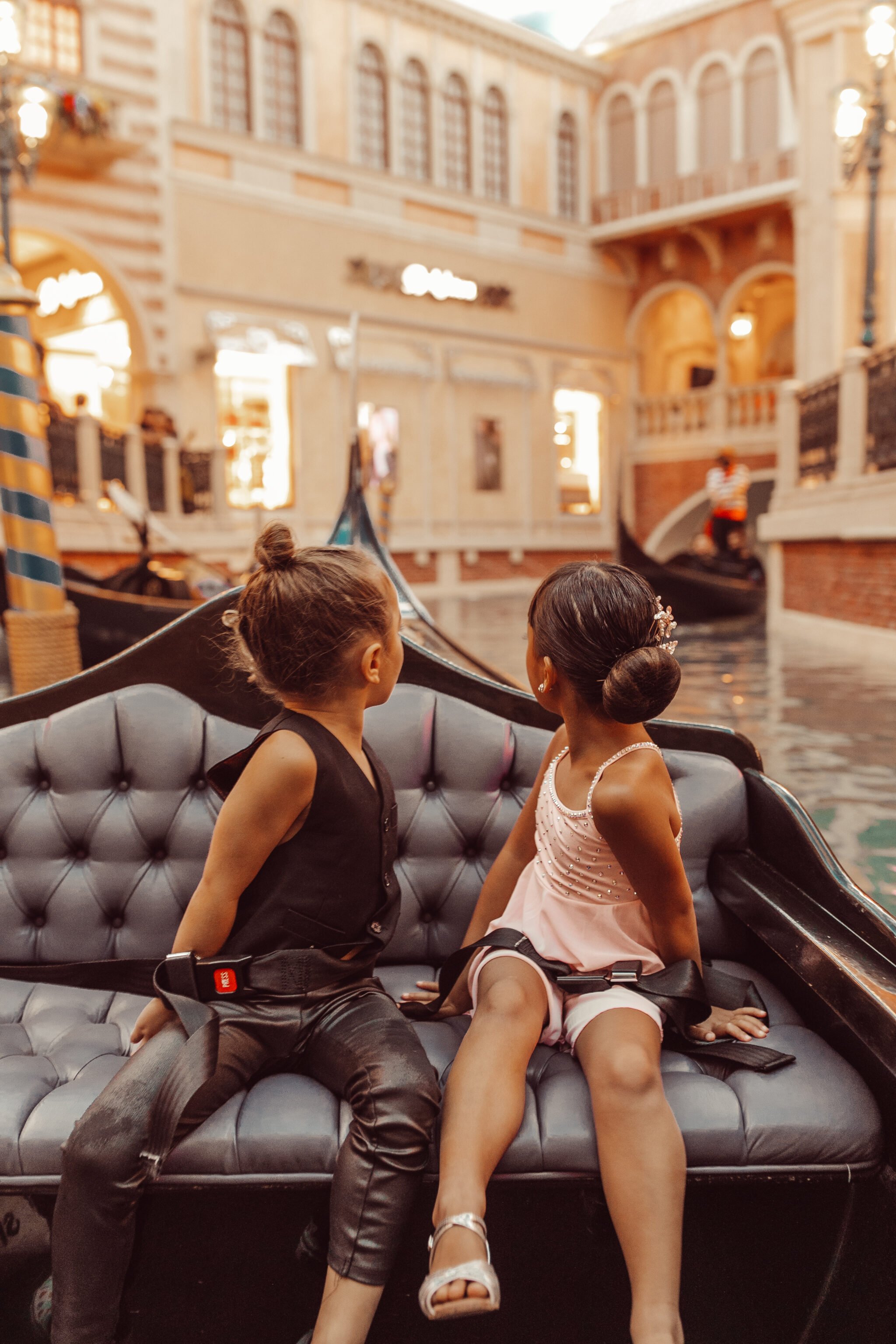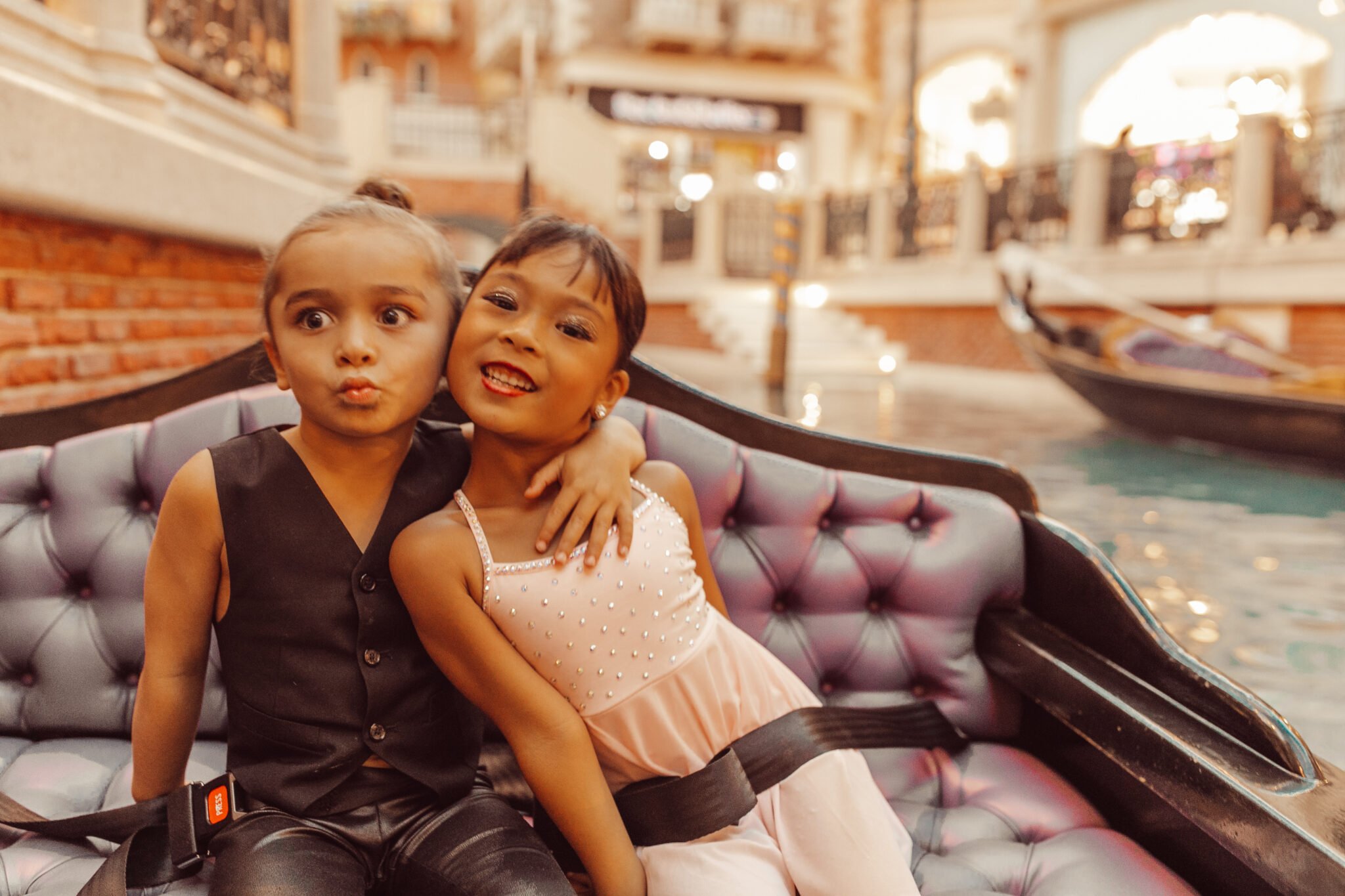 Take a Ride Through Venice
Of course, it wouldn't have been a true stay at The Venetian without a ride on the gondolas. These indoor-outdoor canal voyages truly define this beloved hotel and for good reason. We made sure to hop on for a ride and just enjoyed the relaxing, unique experience. (We stayed on the indoor ride…it was hot outside!)
Dance competitions can be busy, stressful, and a little overwhelming (probably more for me than them). So it was nice to be able to all go together on this gondola and just be in the moment. It was such a blast and really felt like you were in Italy. I'm officially putting in a petition to have every dance competition at The Venetian from here on out. Ciao!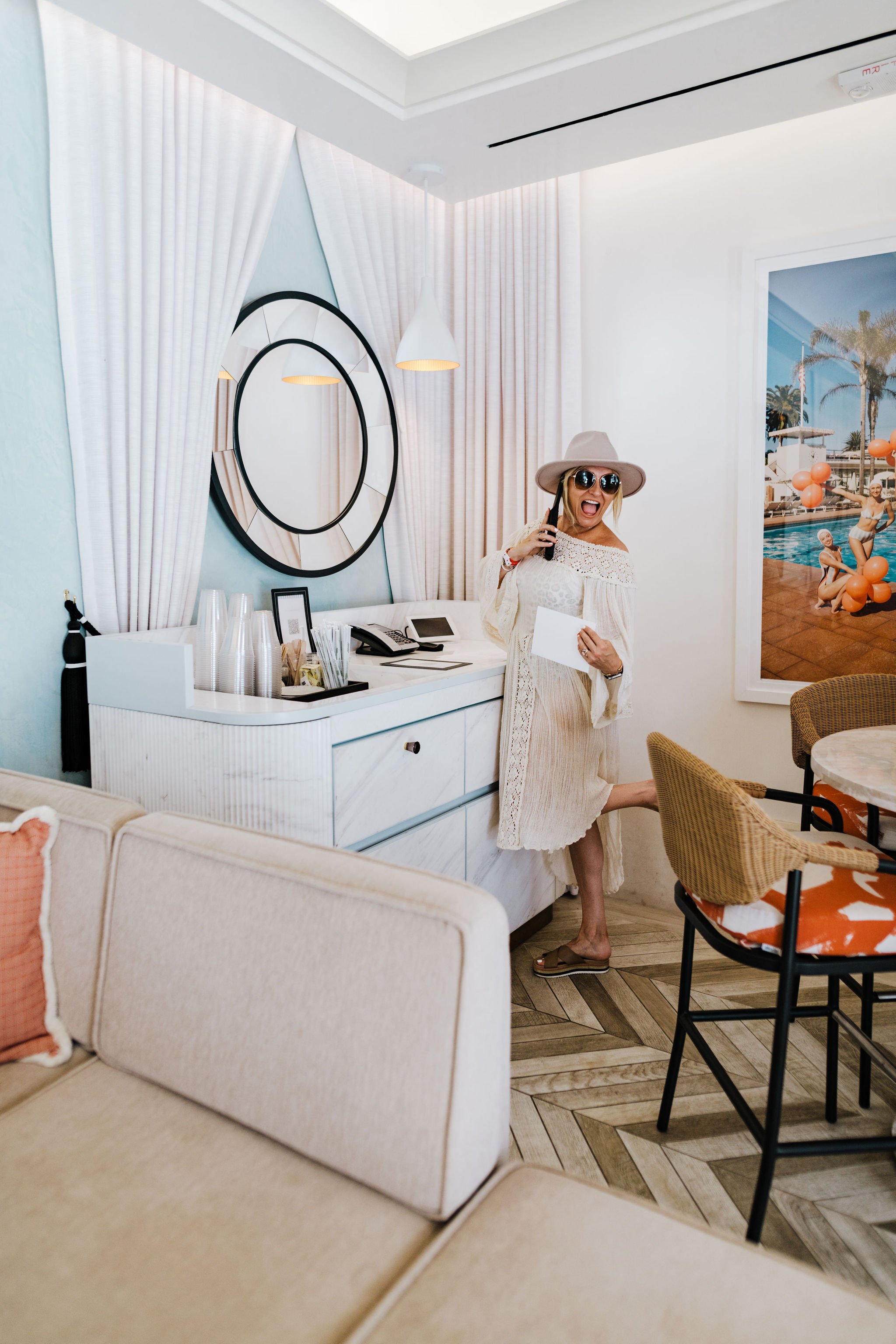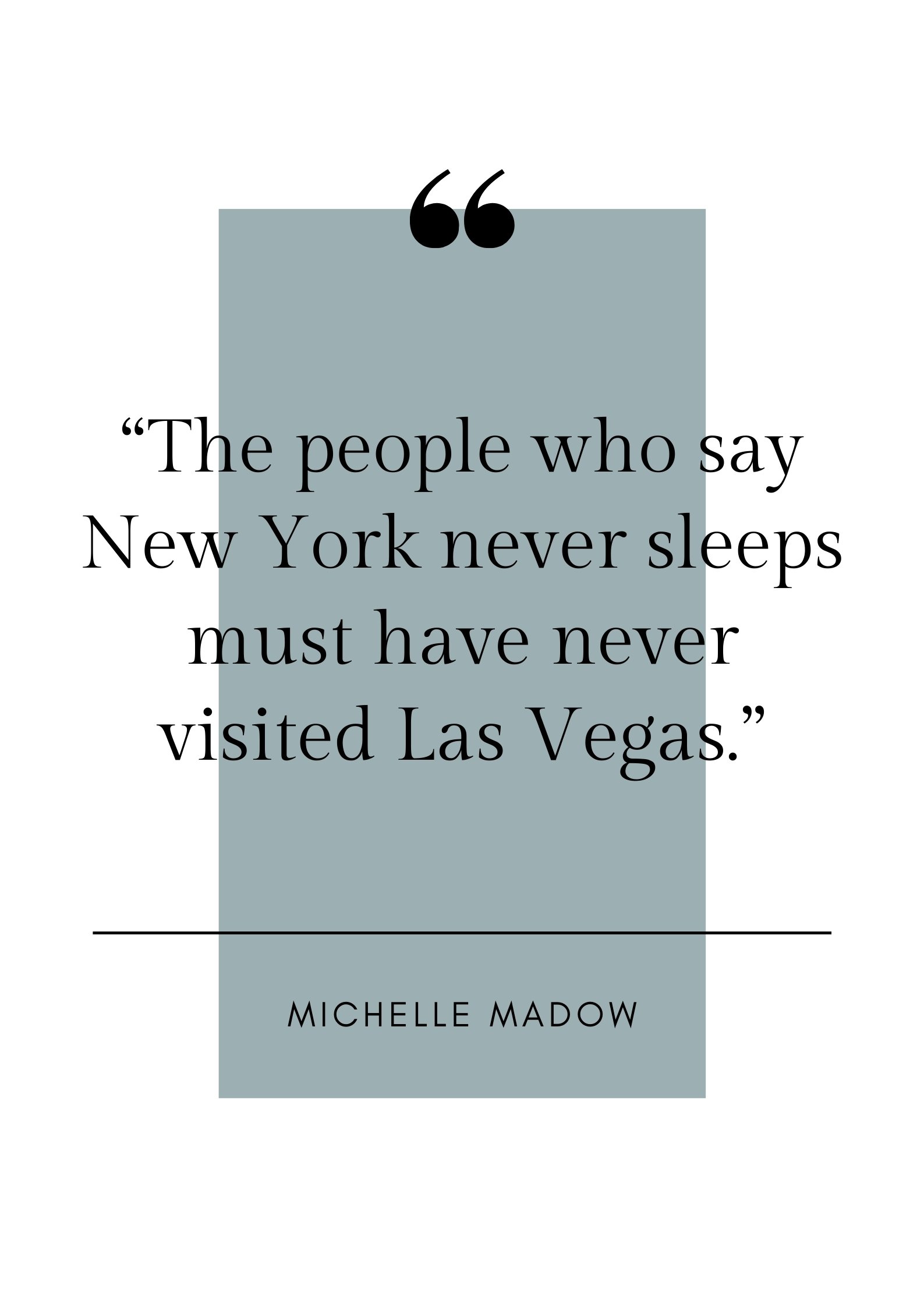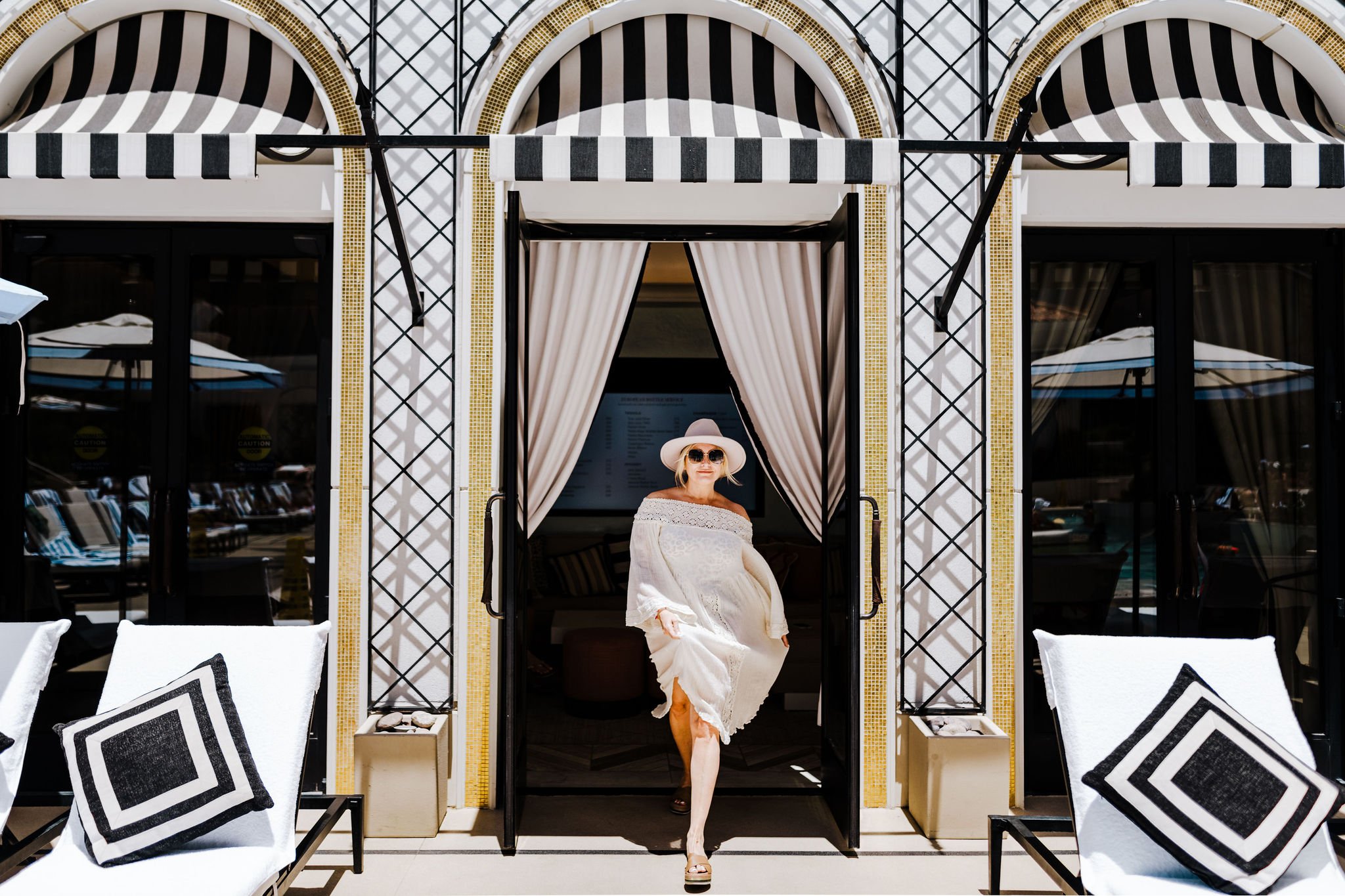 Tips for Parenting In Style...
Never boring, always awesome. Keep up to date with the latest from City Girl Gone Mom.