Our Experience Was Hosted By JW Marriott Desert Springs Resort & Spa! As Always, All Opinions Are My Own! Thank You For Supporting CityGirlGoneMom!
Heaven is a place on earth and it looks a whole lot like the JW Marriott Desert Springs Resort & Spa. The fam and I had the amazing pleasure of staying at this magical desert oasis tucked in the dreamy landscape of Palm Desert.
From the moment we arrived, I knew it was going to be an unforgettable experience not just for me, but for the whole family. With a modern and elegant ambiance, top amenities, and plenty of unique activities, JW Marriott Desert Springs seamlessly blends resort luxury with a family-friendly vibe. In short? It was the perfect Palm Desert getaway for the Schaffer family.
---
Old Hollywood's love affair with Palm Springs began when movie studios implemented a two-hour rule, which stated that actors must remain within two hours of the studio. The oasis was just within the two-hour rule and became a favorite destination for Hollywood celebrities.
---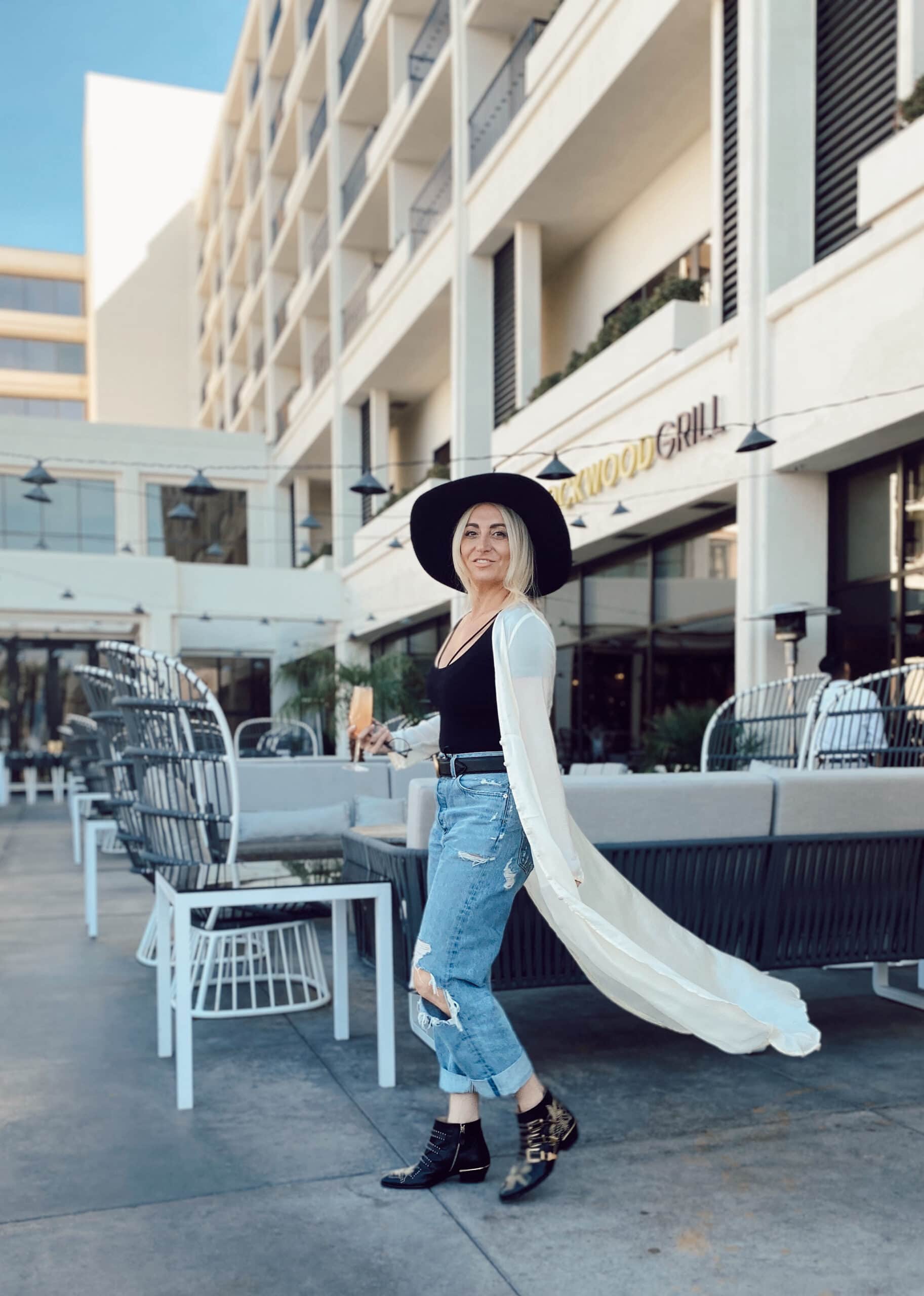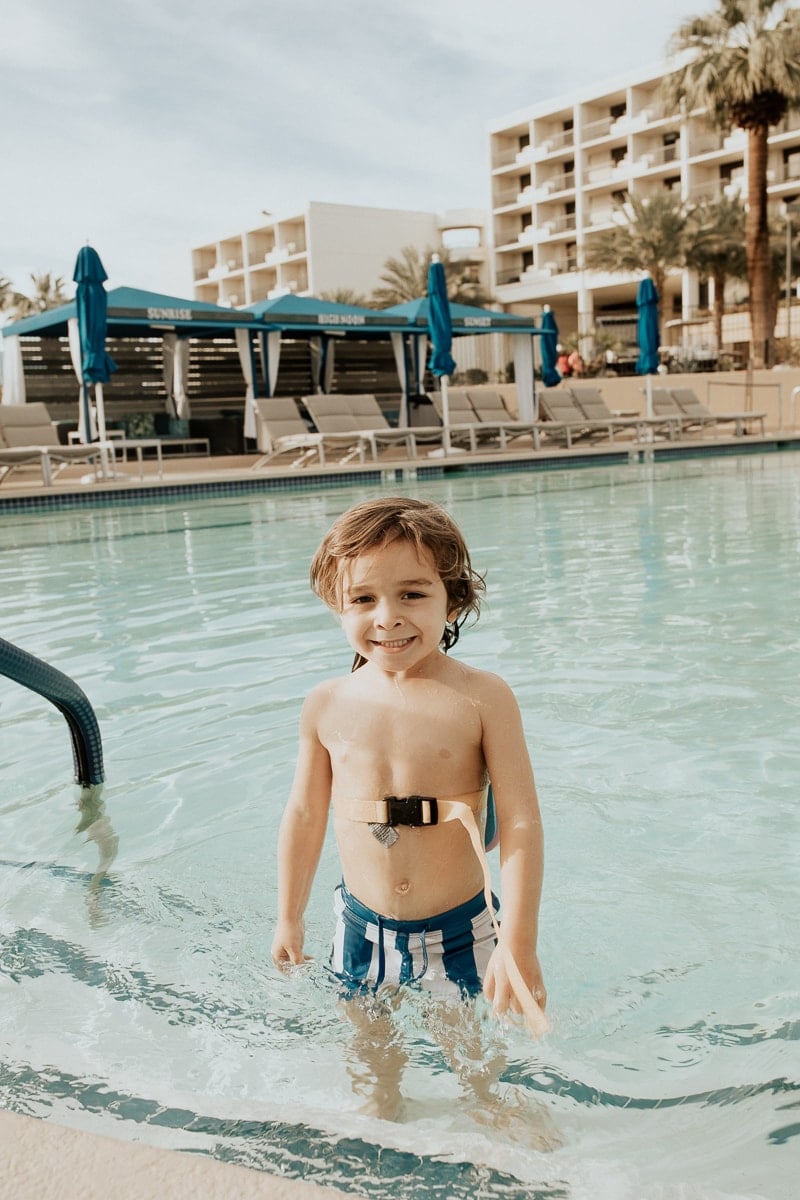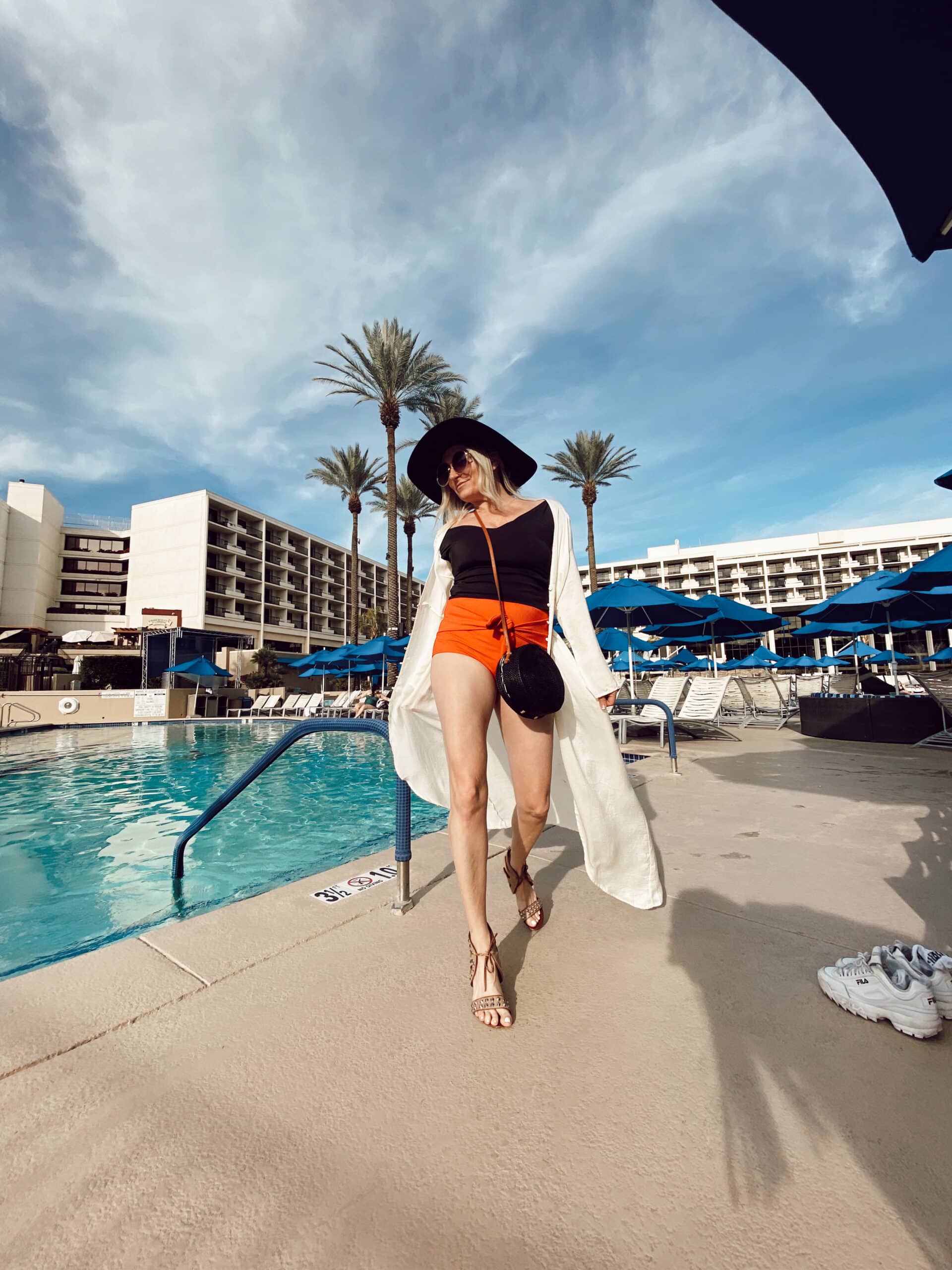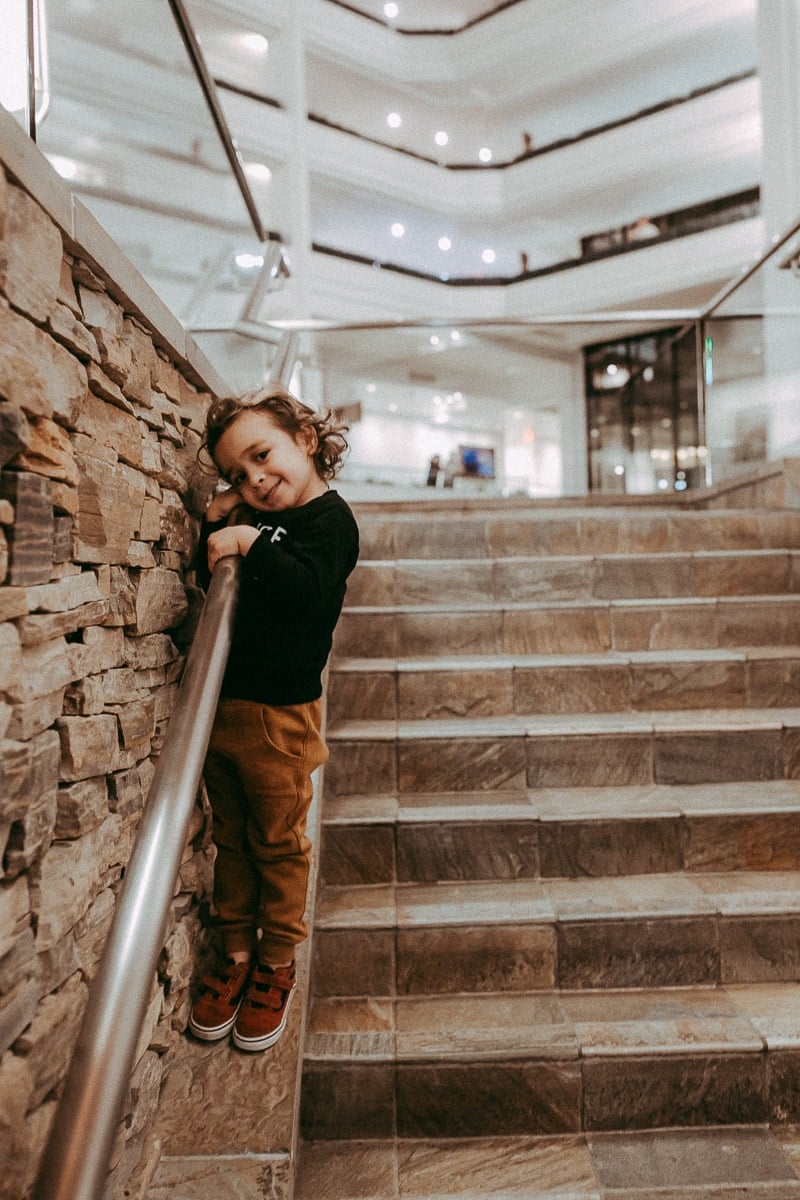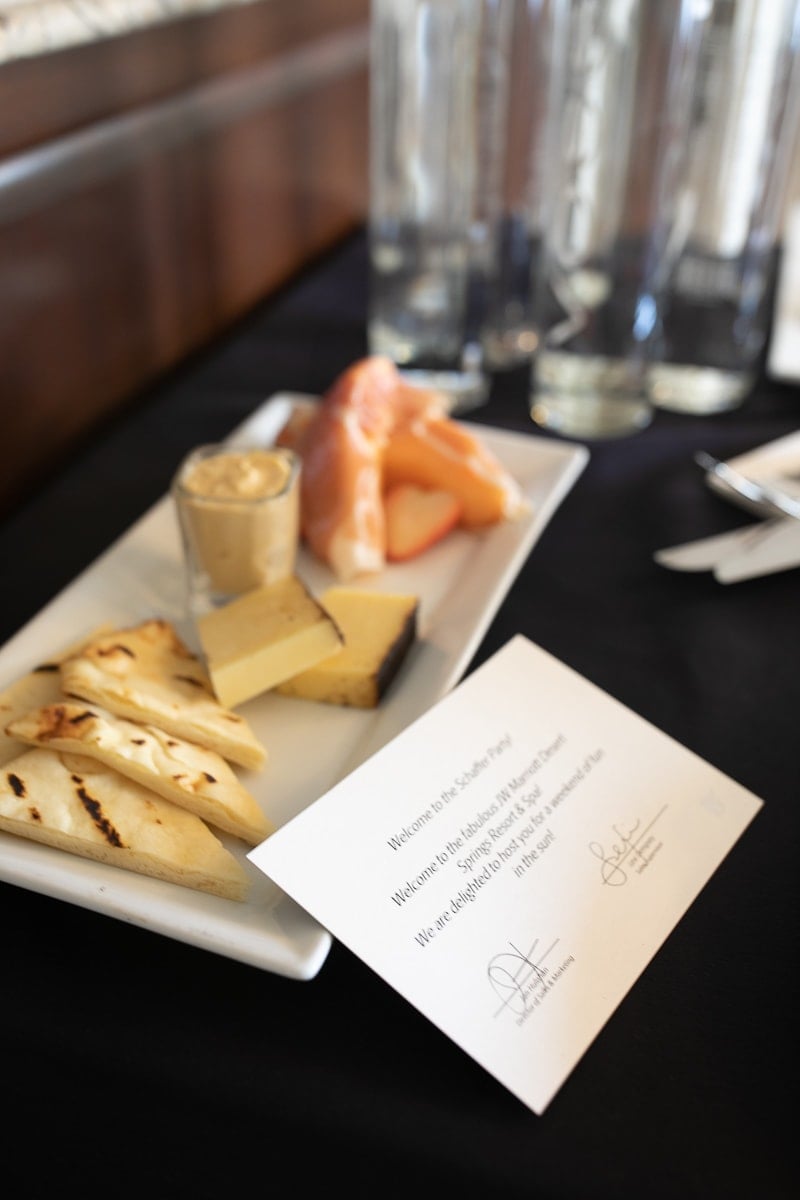 The Setting
I have a slight love affair with the desert. When we moved to California, I fell in love with the natural beauty and soothing landscapes of the desert—the bright pinks of cactus blossoms, muted tones of succulents and mountains, and gorgeous sunsets.
And that's the exact inspiration for the JW Marriott Desert Springs Resort & Spa. The sprawling property boasts lake views, golf courses, outdoor pools, a swoon-worthy spa, and reimagined accommodations for the whole family.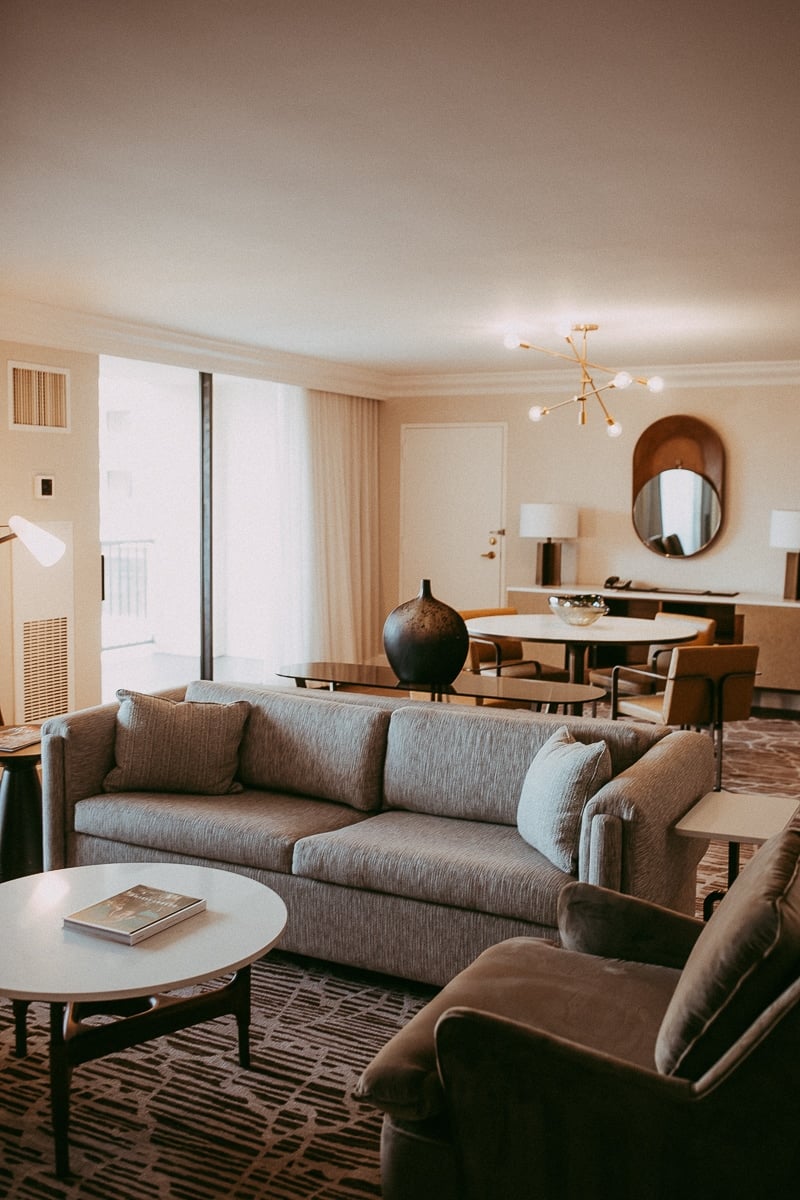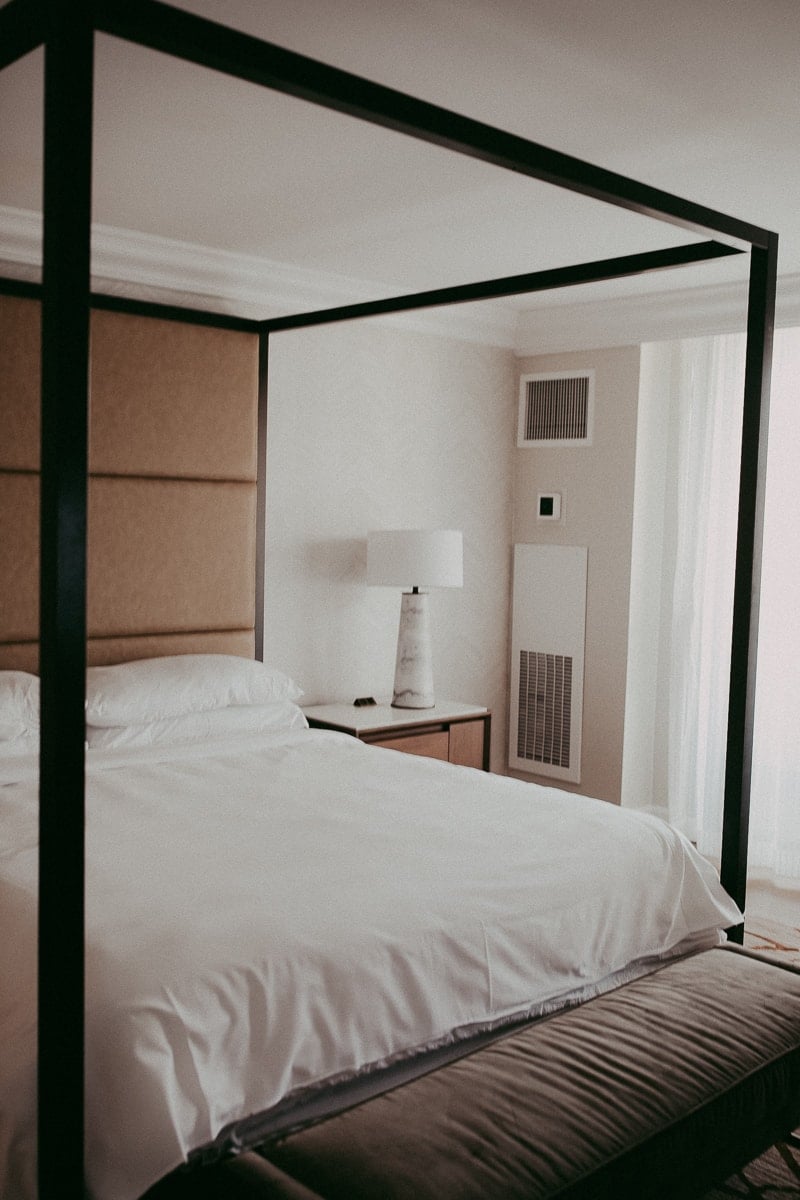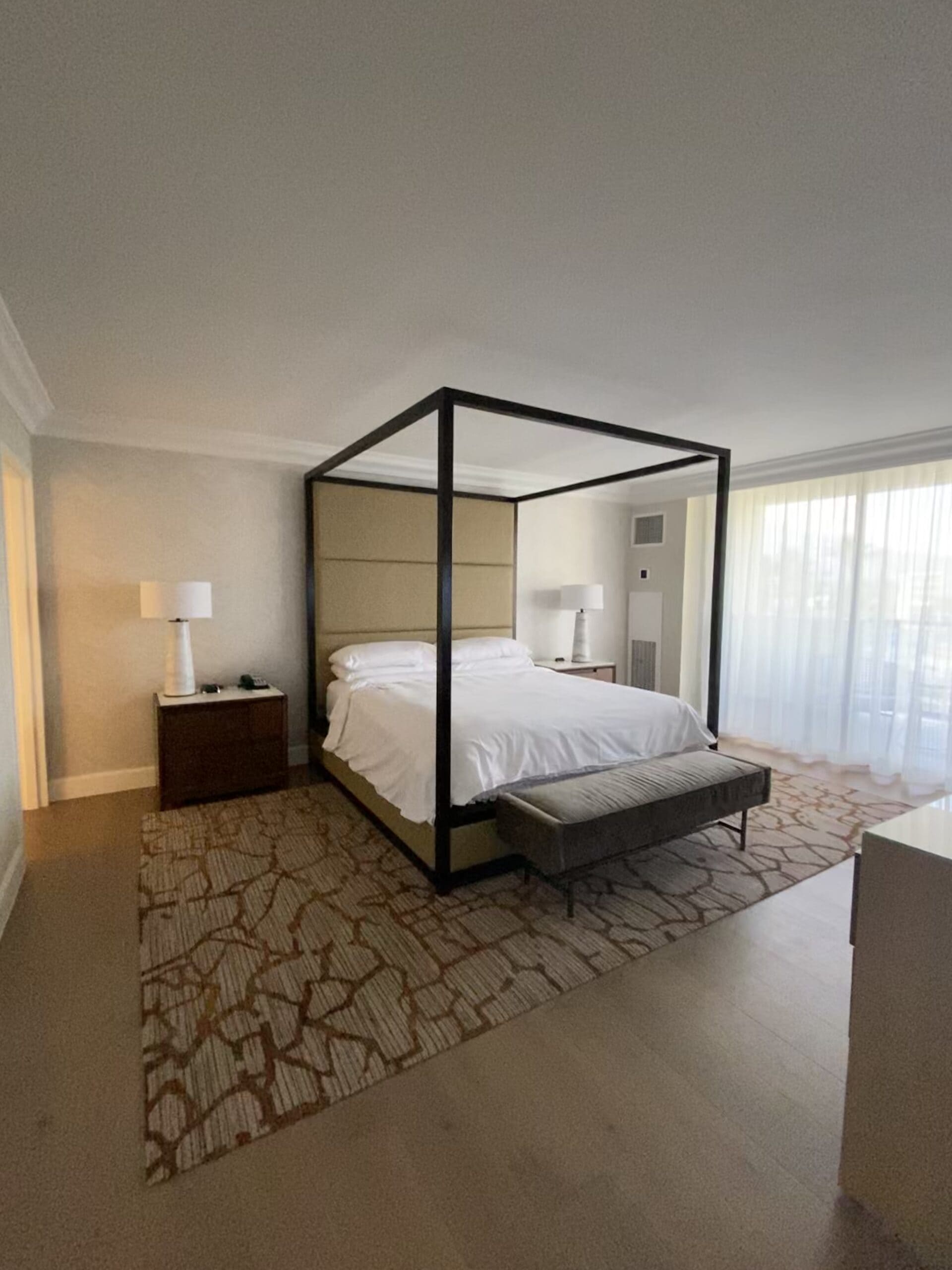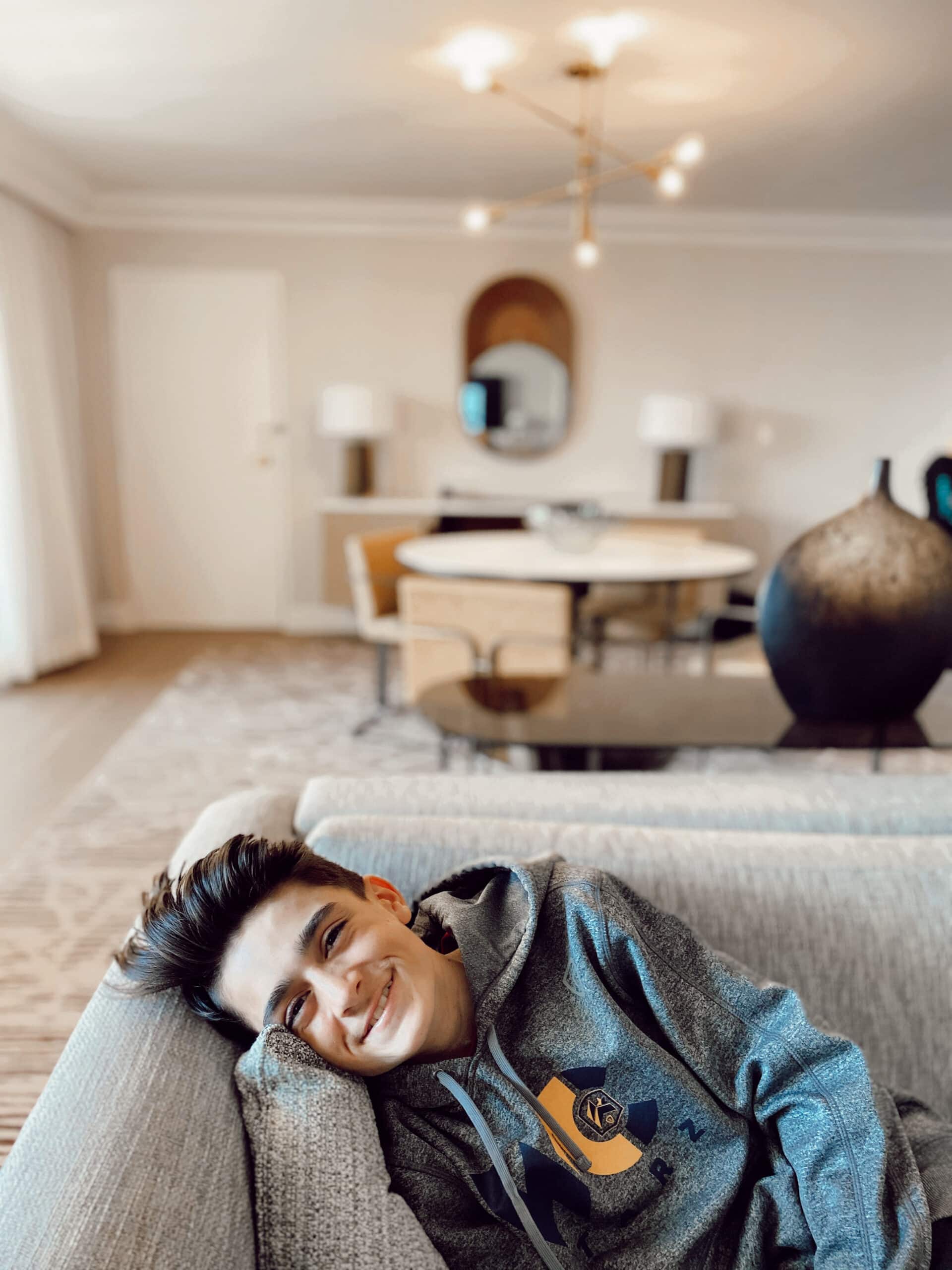 The Stay
We were spoiled with a stay in the Vice Presidential Suite, which was ideal for a large family like ours. The newly renovated rooms are an interior designer's dream with neutral and modern desert-inspired decor. The space was pure perfection with jaw-dropping views of the lake, a double-wide balcony, and luxurious beds for not only me and Bobby but the kids, too.
In addition to our private bedroom, the suite had an adjoined room for the kids to sleep in. The bathrooms were equipped with double vanity sinks, showers, and a soaking tub that I'm pretty sure we took advantage of each night we were there.
Plus, the closets were bigger than my first NYC apartment and that's a fact. Everywhere you turned really felt like a postcard moment, it was such an amazing experience.
Have you listened to my podcast? Check out The Mom Confidential!
---
Greater Palm Springs is the home of more than 100 golf courses, which is why many refer to it as the Golf Capital of the World.
---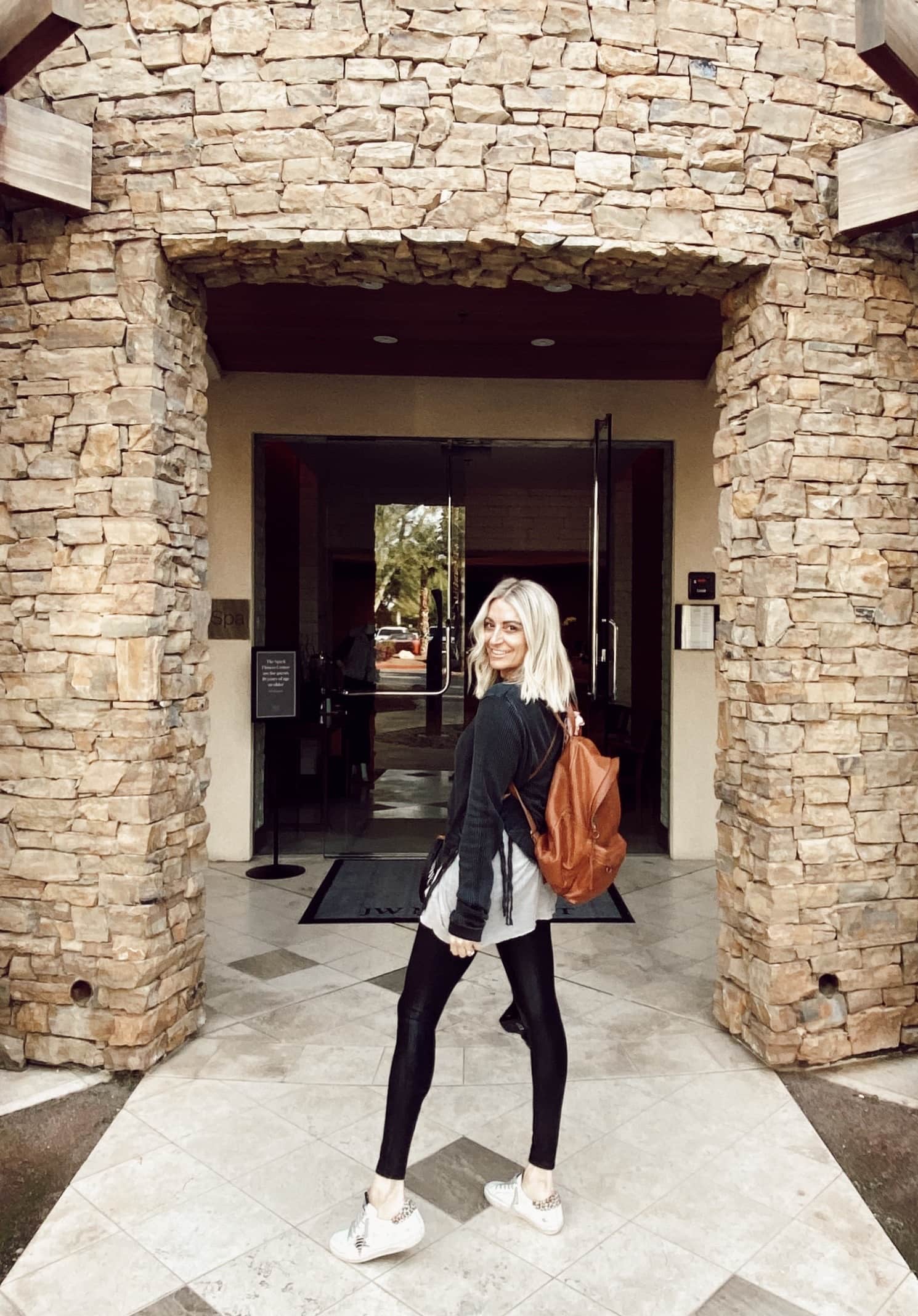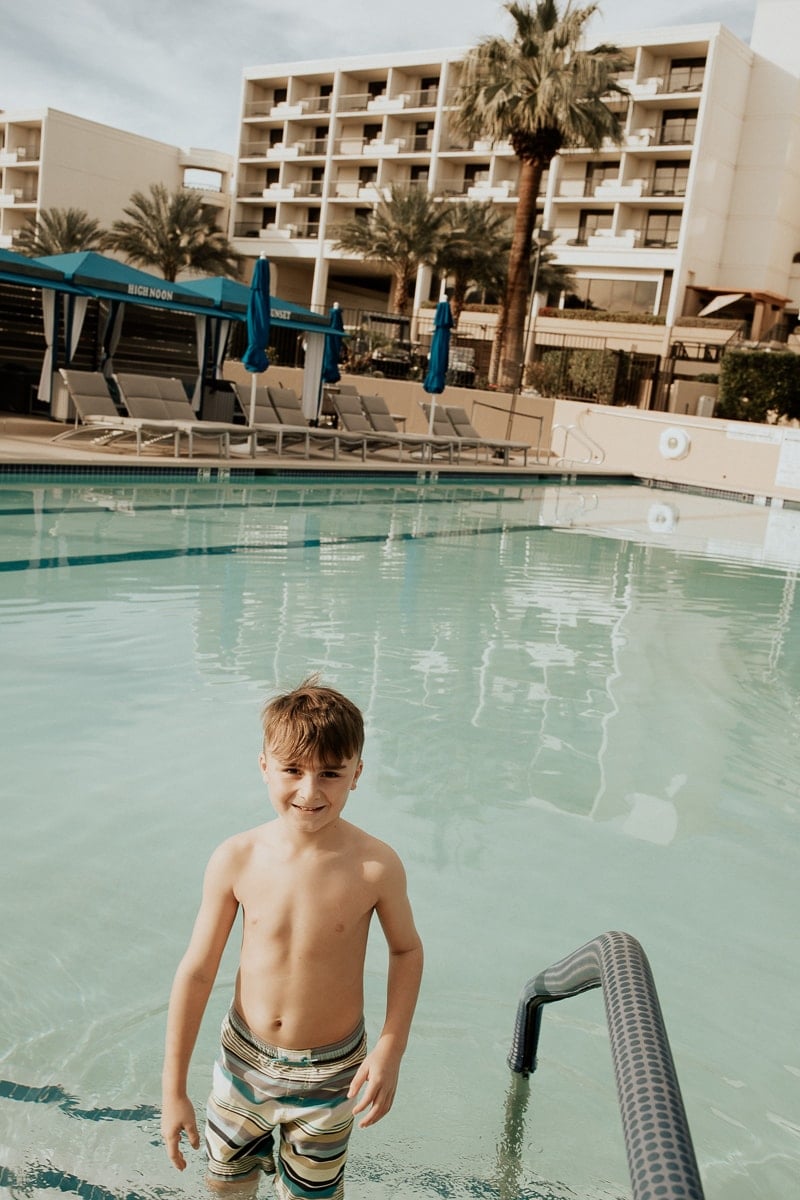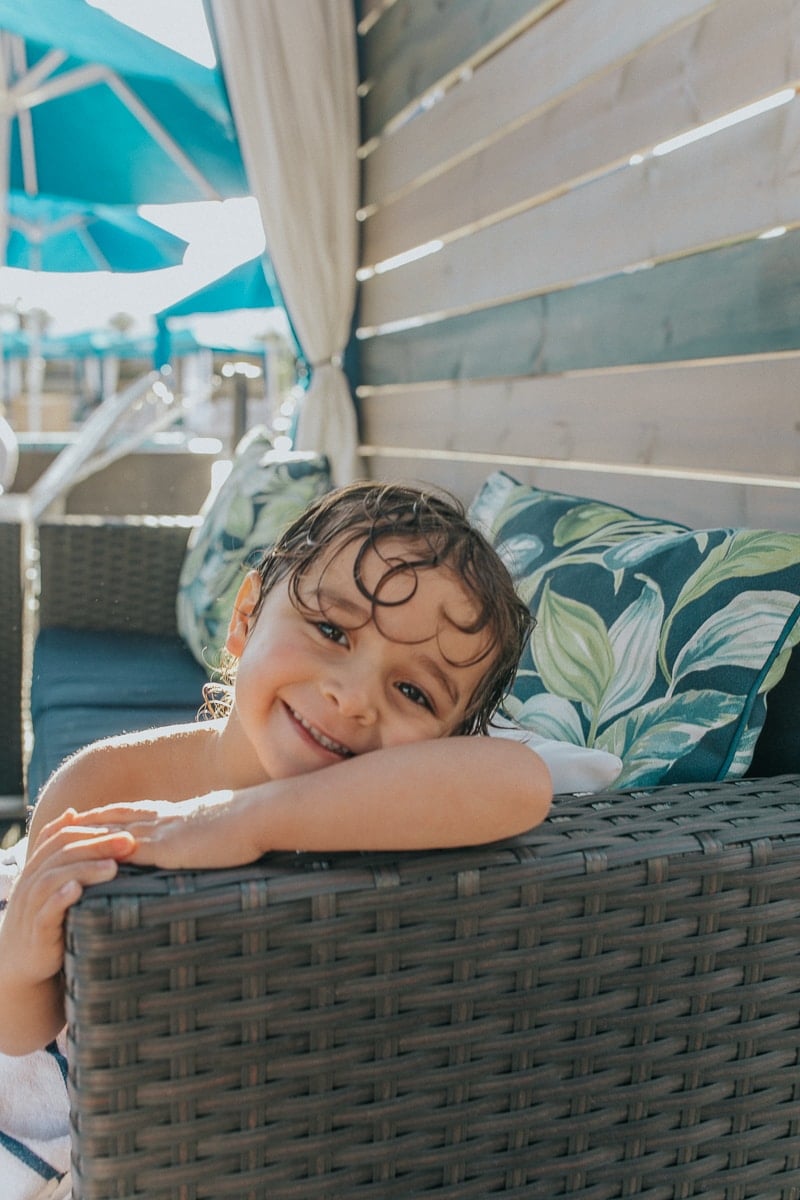 The Amenities
Let me start by saying that there truly is something for everyone at this resort. Whether it's golf, hanging out by the pool (which the kids did almost the whole trip), boat rides, or spa services you're after, this resort provides it all with an elegant touch.
The kids played like fish in the pool the entire time, but for Bobby and me, the biggest highlight was the boat cruise which starts inside the resort (yes, inside).
---
With more than 50,000 pools, Greater Palm Springs can boast that it has more pools per capita than anywhere else in the country.
---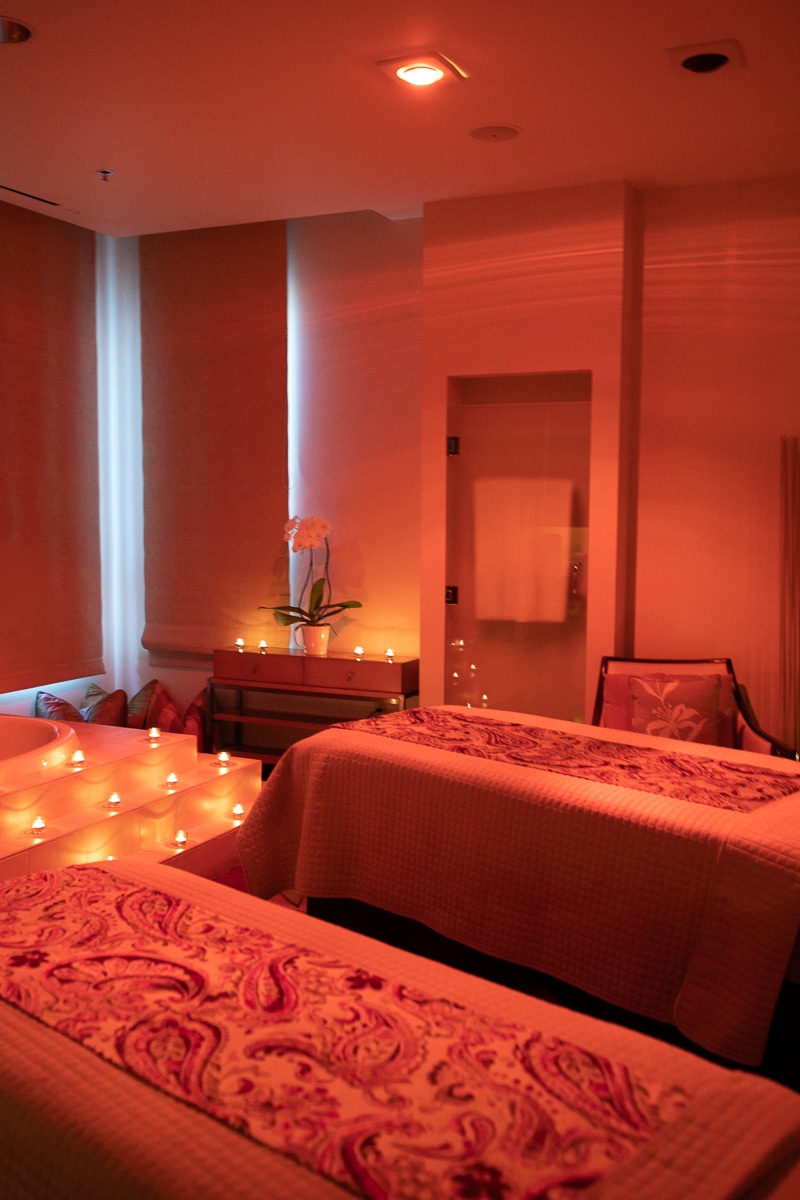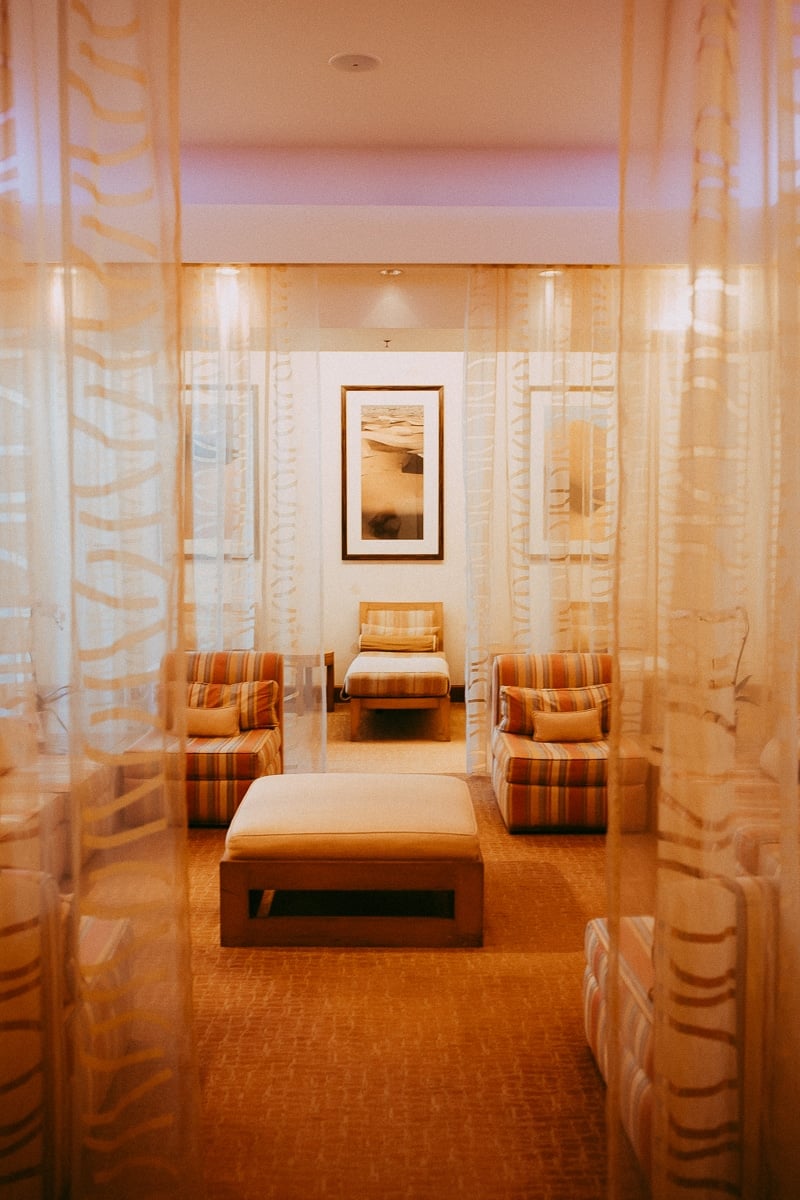 The Spa
The spa is just a short walk away but is like another world entirely. The moment you step onto the spa grounds you're transported to a zen oasis. Because our alone time is always limited with four kids running around, Bobby and I weren't able to partake in spa services, but they offer guests some wonderful specialty treatments like a CBD Herbal Relief Massage to combat inflammation and the Hypervolt Sports Massage to work through tension.
When I found a spare moment, I was able to have a DermYoung Facial, which was so rejuvenating for my skin. If you get some time in the spa, be sure to spend some time at the private spa pool. It's included with your service and it's an idyllic way to wrap up a relaxing afternoon.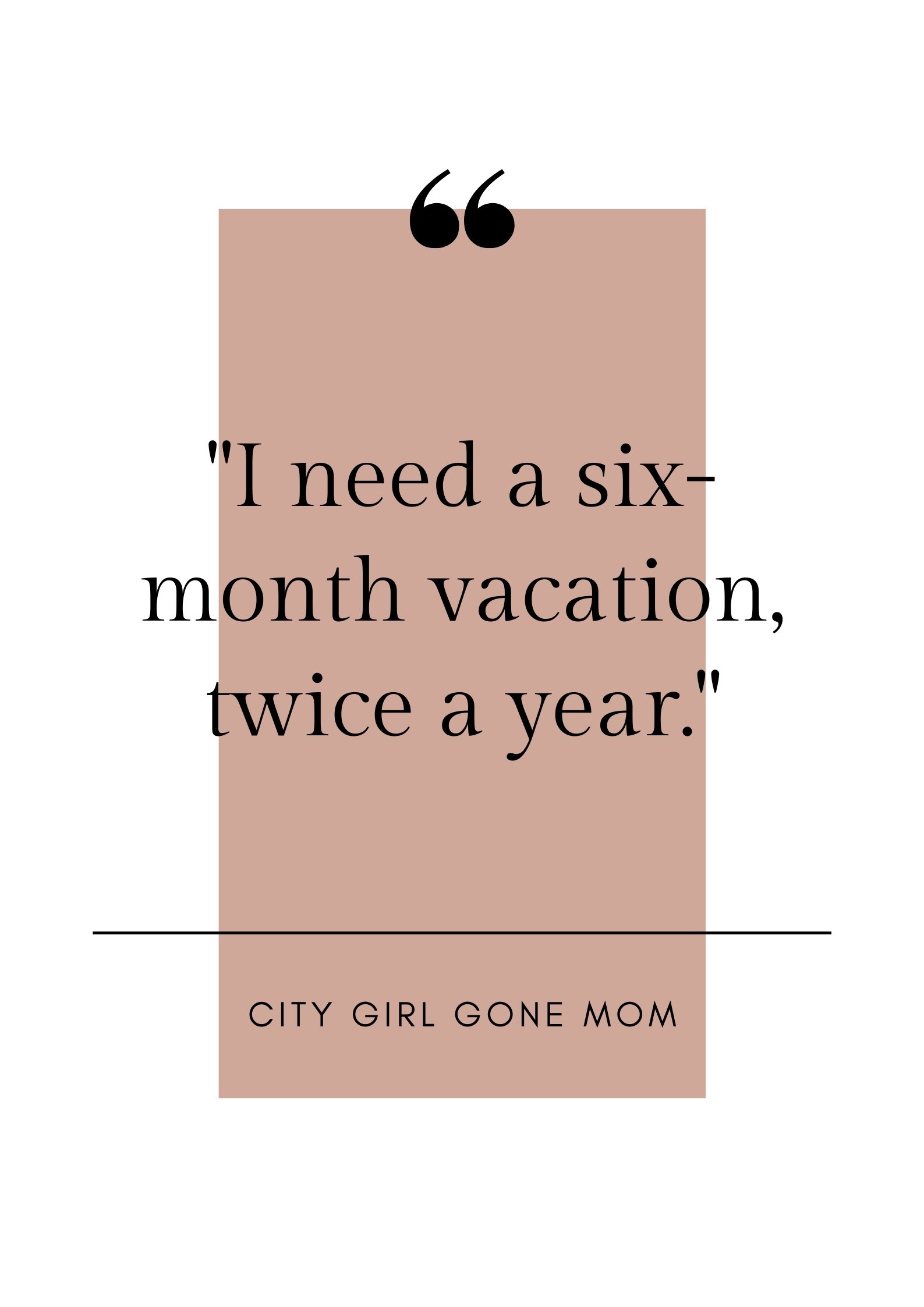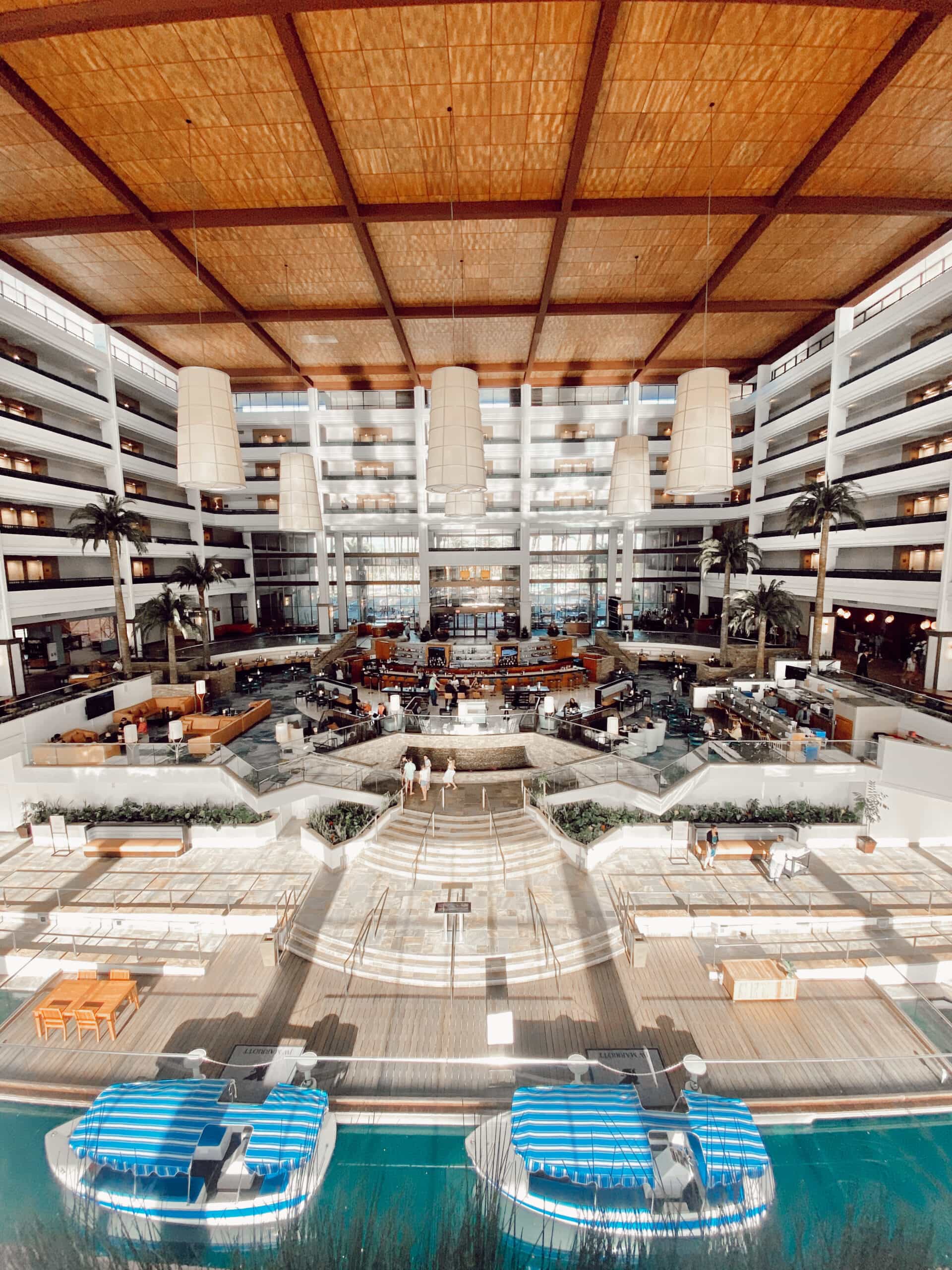 The Boat Ride
A fun family outing for the whole gang was on our own private boat! The ride takes you around the lake and starts inside the property. We took the boat one night to get to dinner, but during the day you're treated to stunning views and gorgeous weather. I also loved that the boat fit everyone in our family comfortably, so there was no splitting up!
---
In Greater Palm Spring, Desert Hot Springs is home to one of the greatest mineral water aquifers in the world. The water is naturally heated to temperatures as high as 180 degrees.
---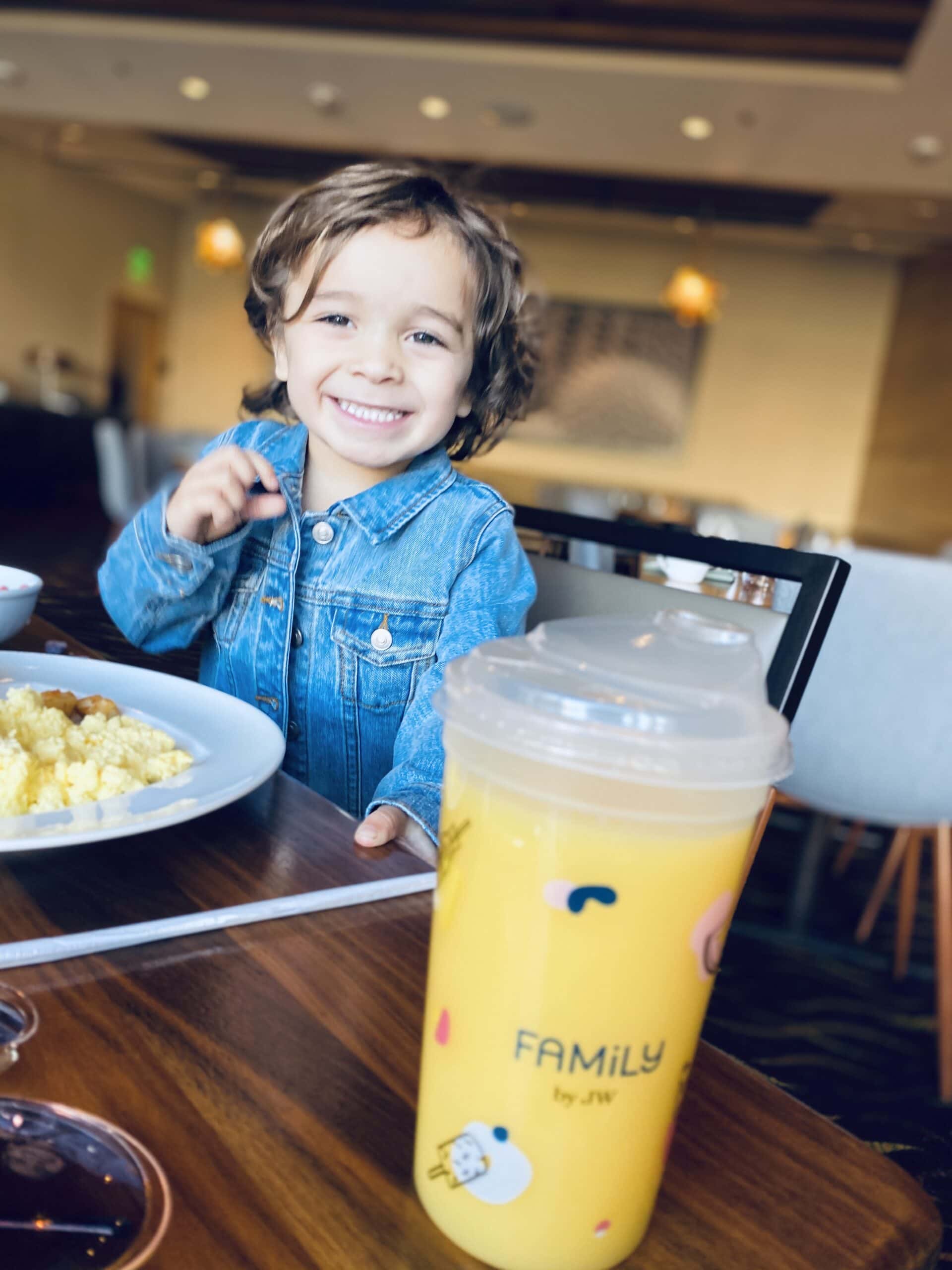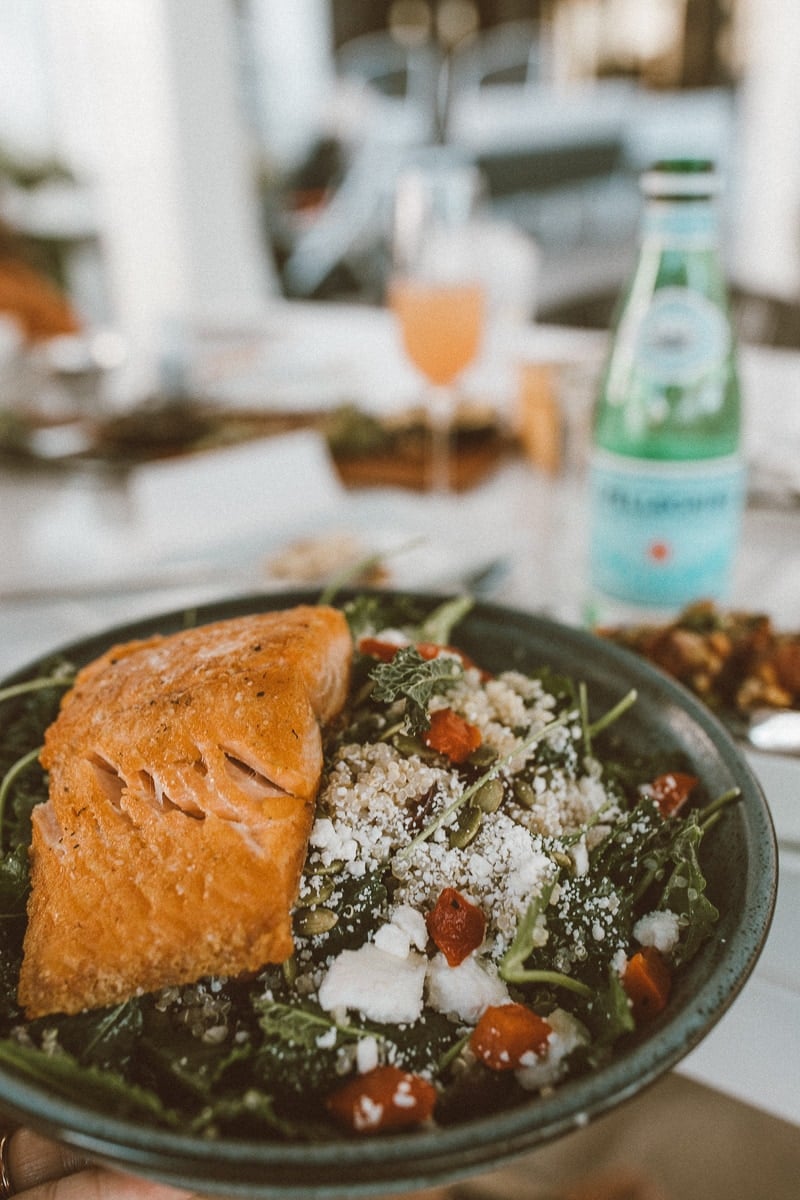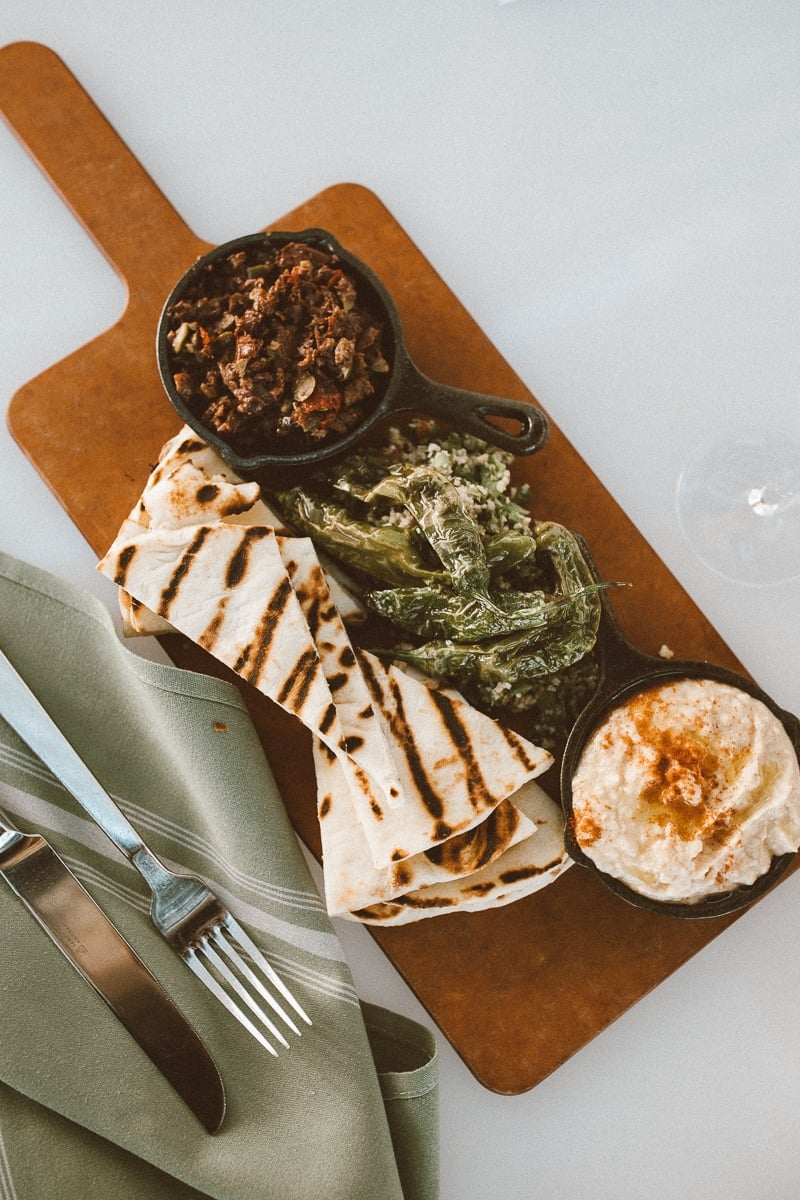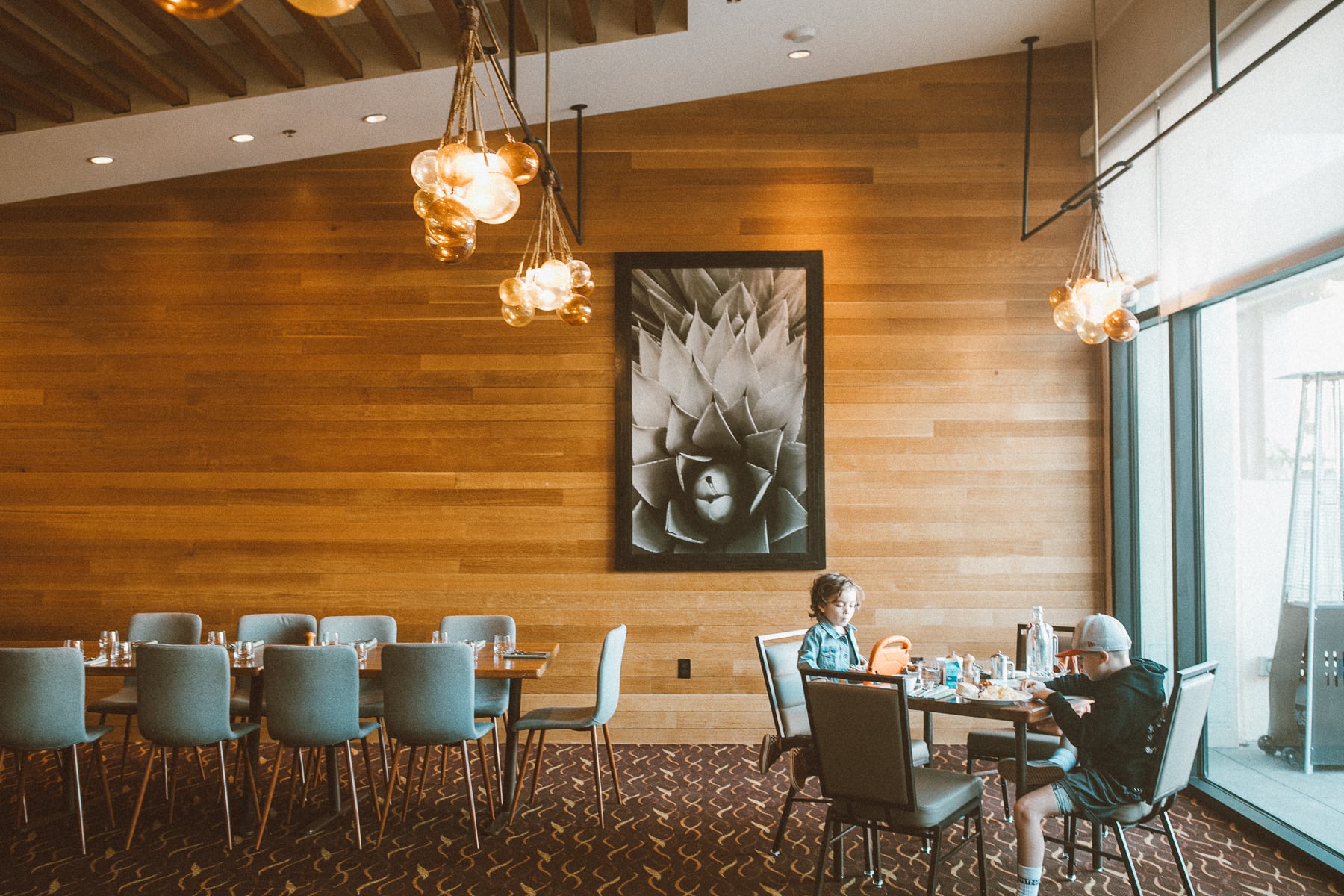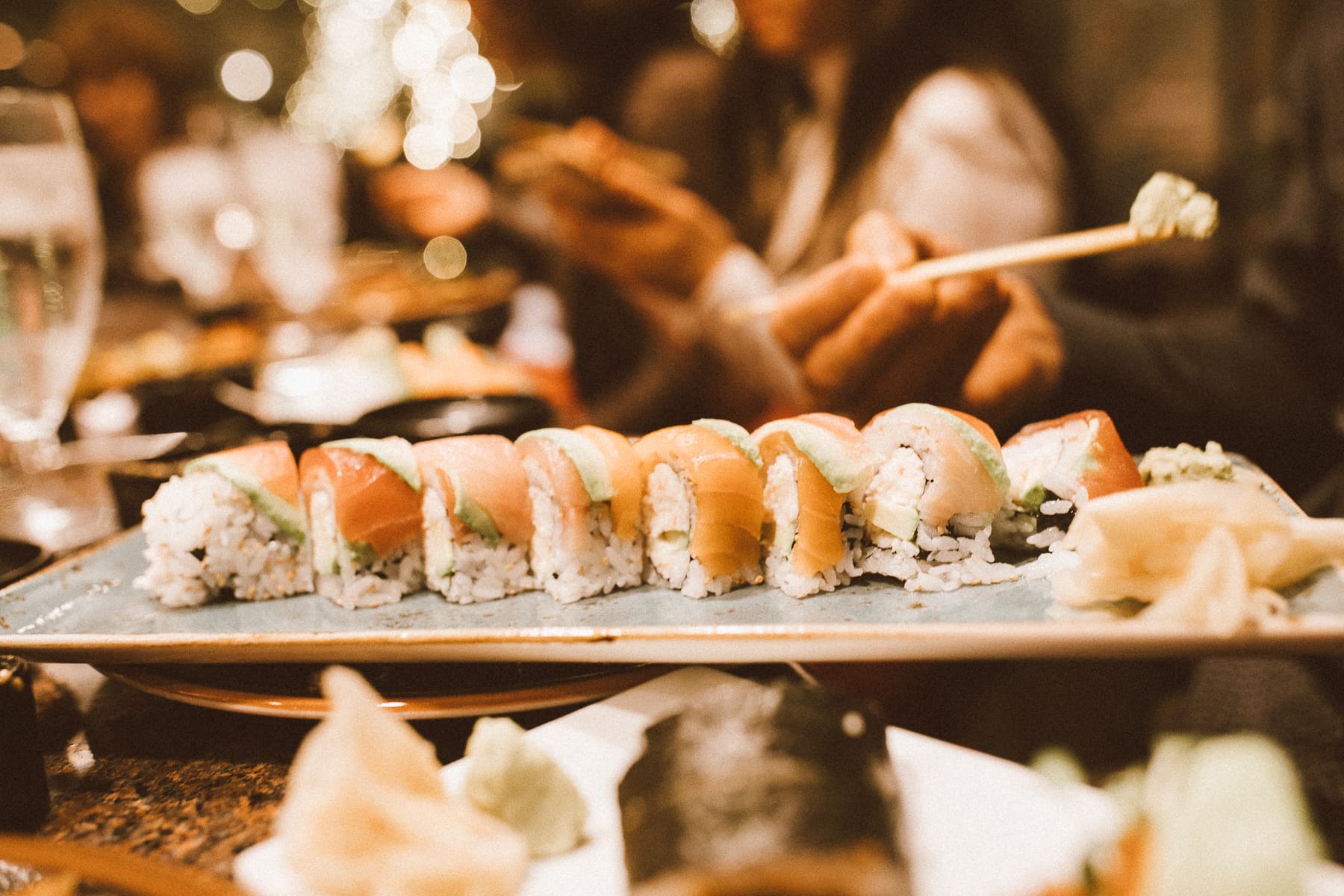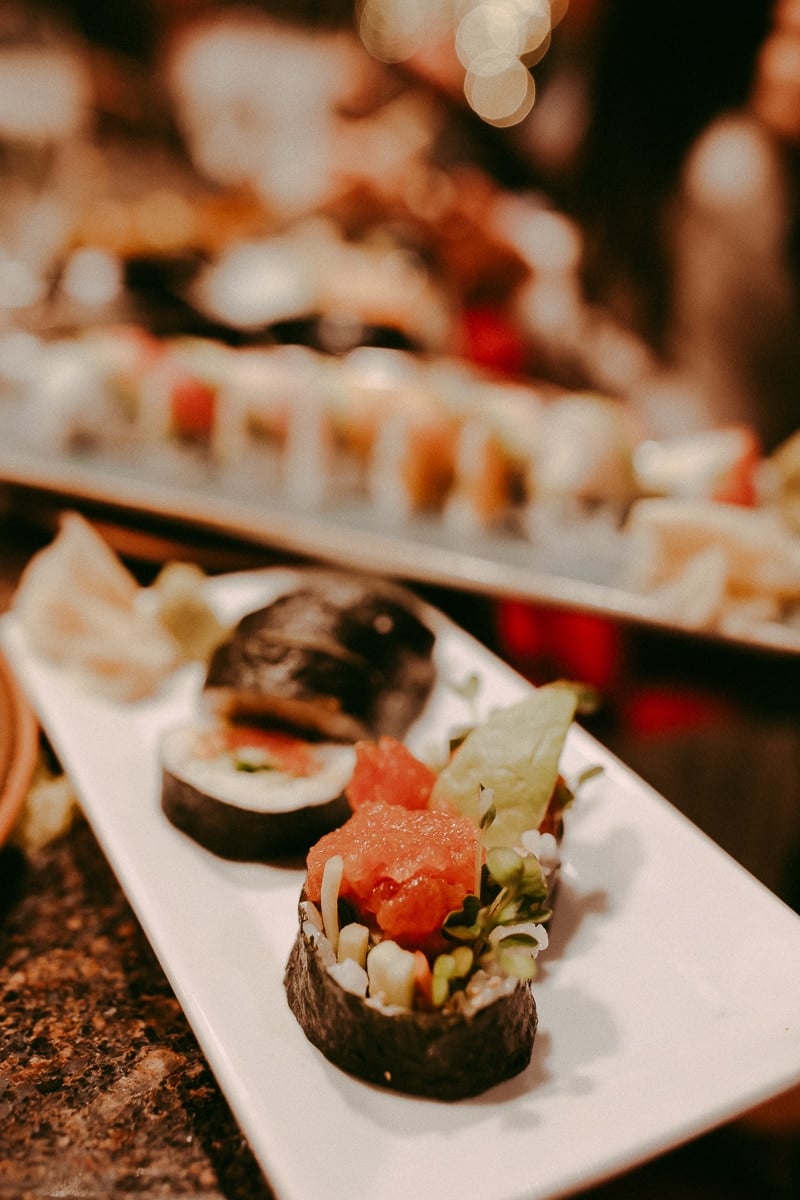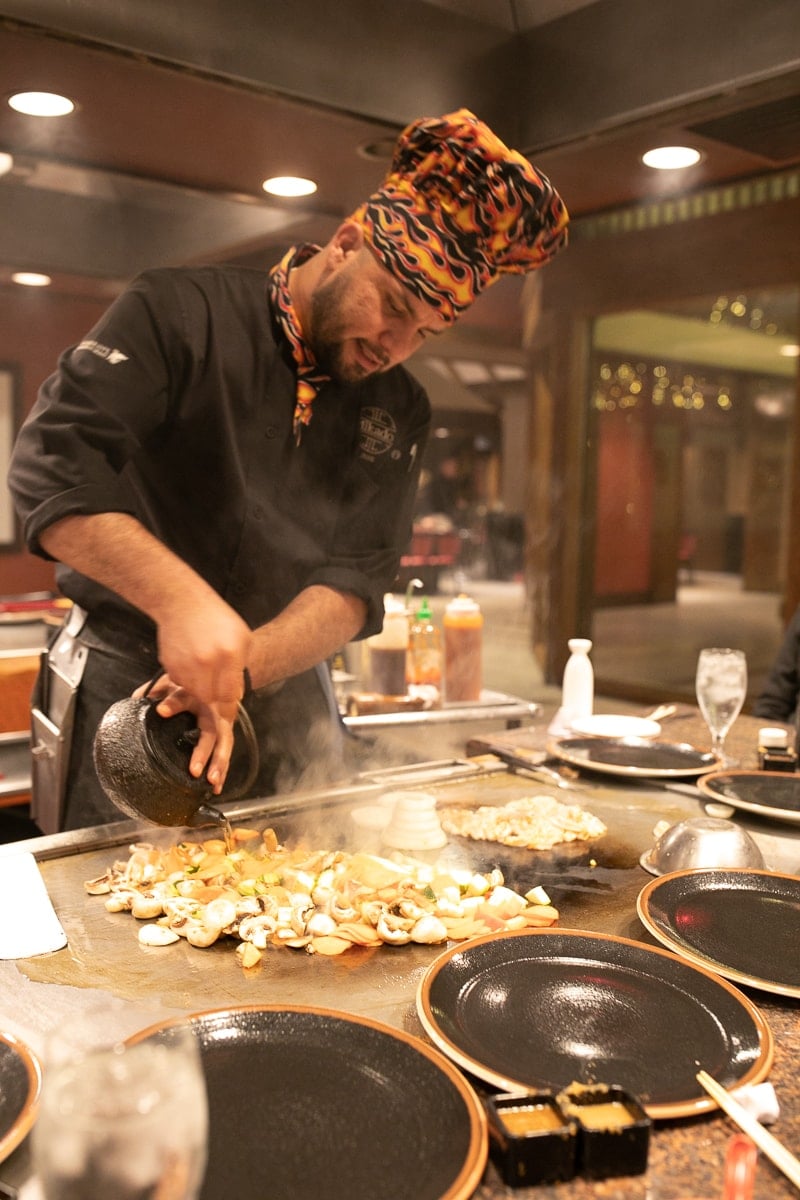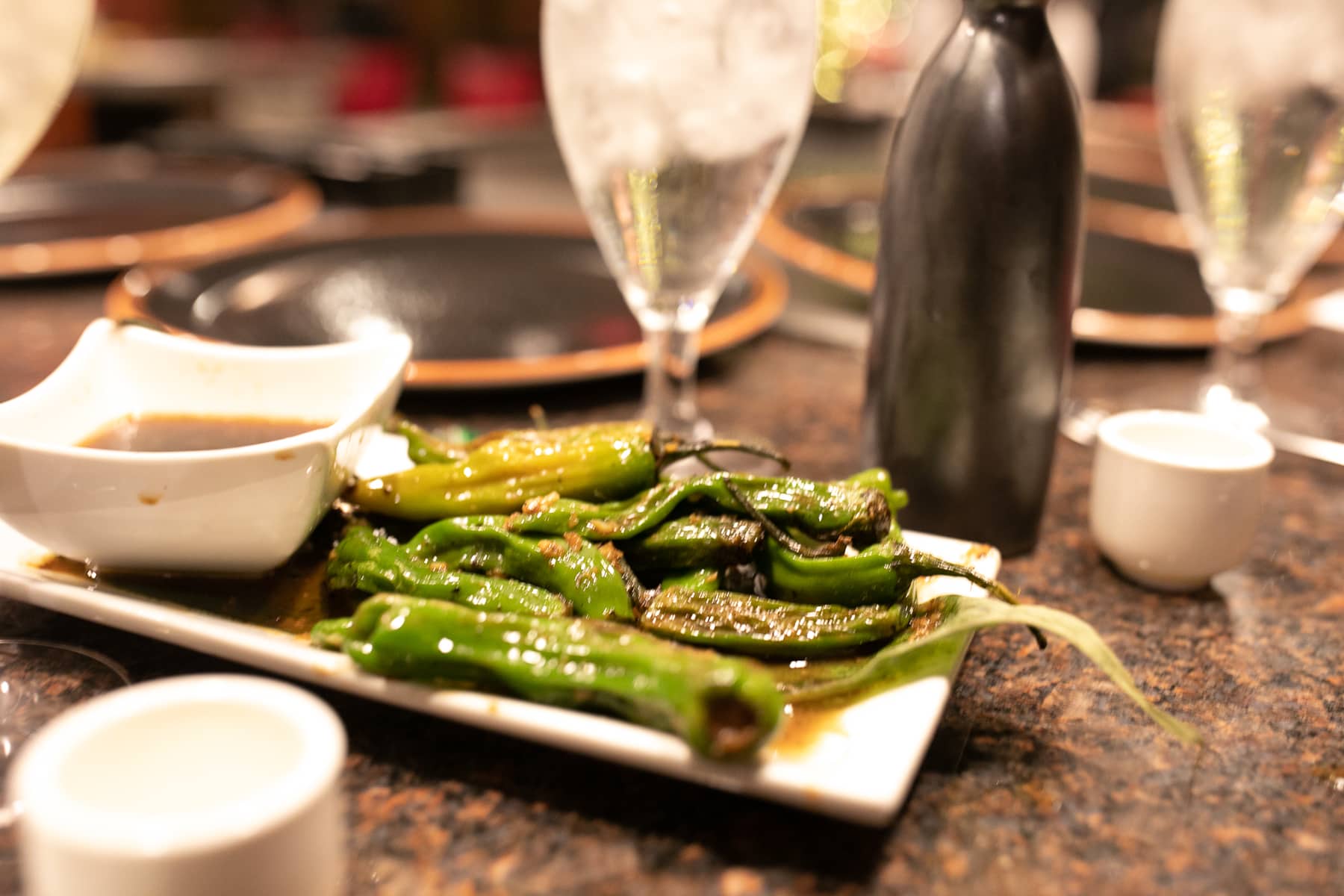 The Family Dining
Of course, one of my favorite aspects of any stay is all about the food! The JW Marriott Desert Springs did not disappoint thanks to its multiple dining options, which were all next-level.
Rockwood Grill was a great, no-fuss restaurant for breakfast, lunch, and dinner. We loved sitting outside on their patio and as a mom, I so appreciated their full breakfast buffet which accommodated everyone's needs—they even had specialty-made omelets which was such a nice touch!
We also loved checking out Mikado, the Japanese Steakhouse. All prepared right in front of you with fresh, locally-grown ingredients!
---
The date gardens in Greater Palm Springs produce more than 80 percent of this Middle Eastern delicacy in the United States, making it the nation's Date Capital.
---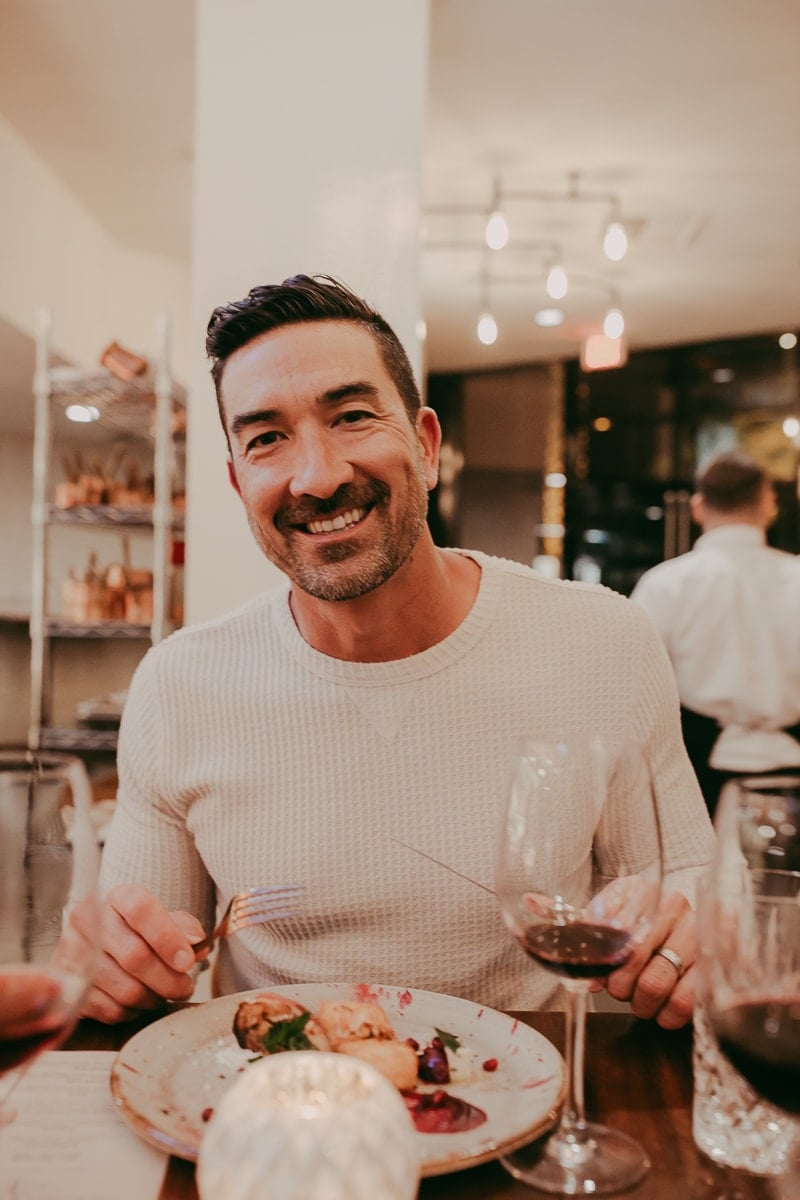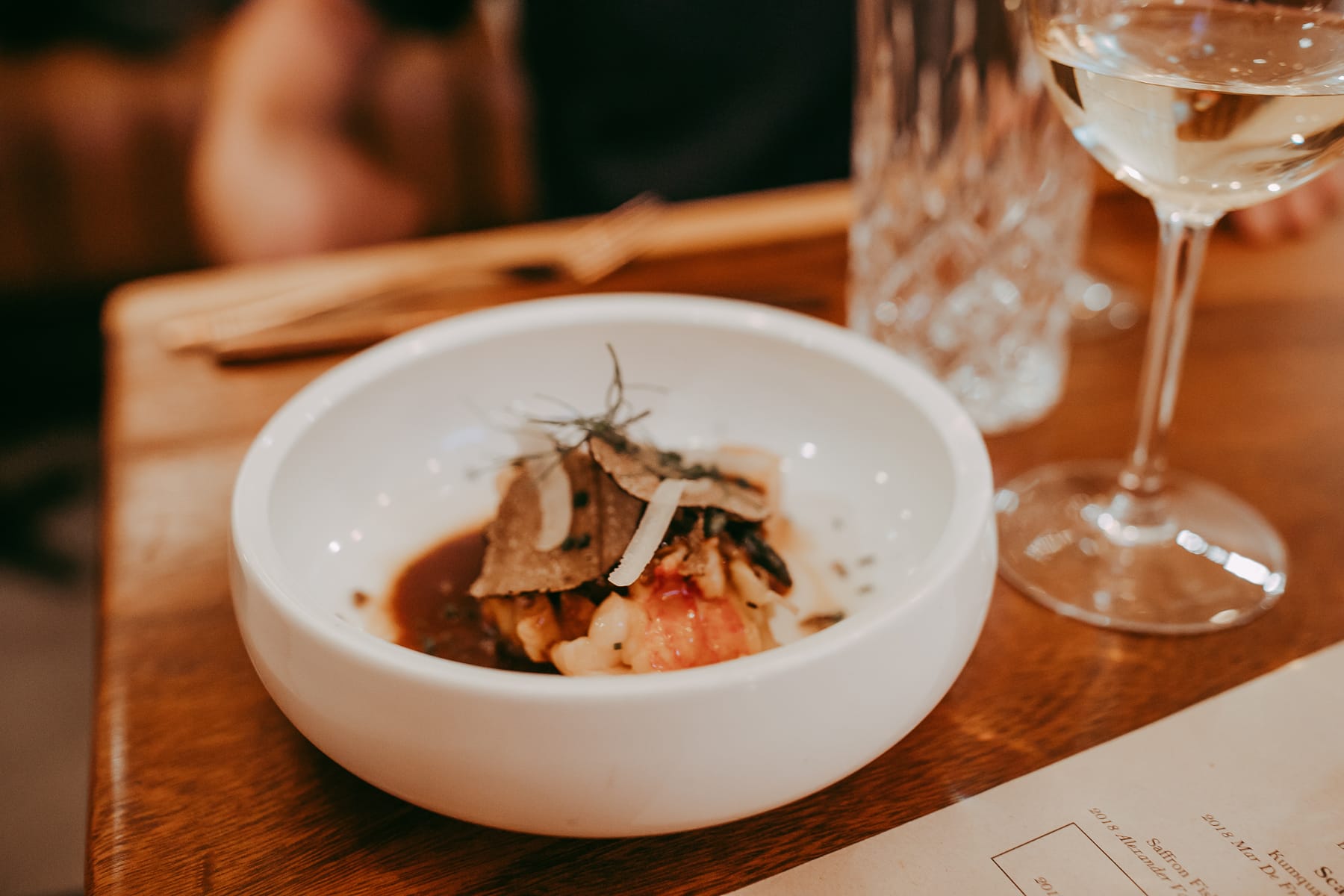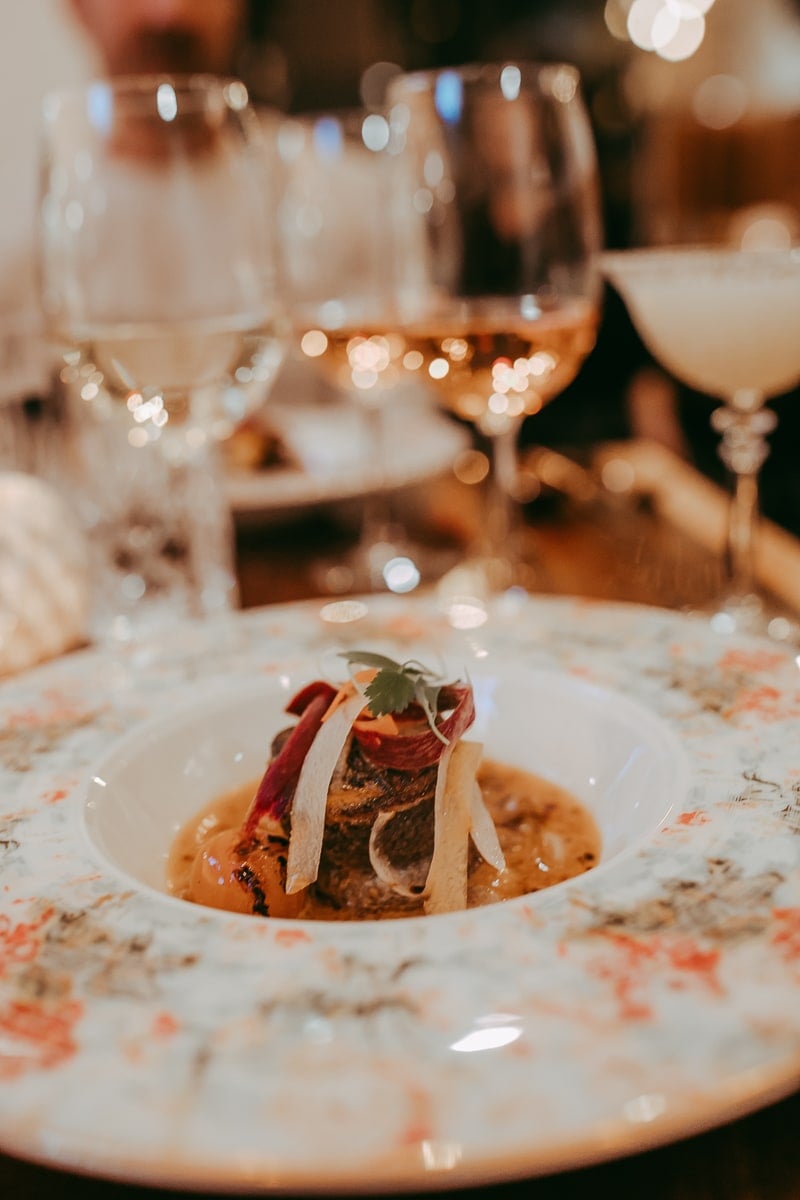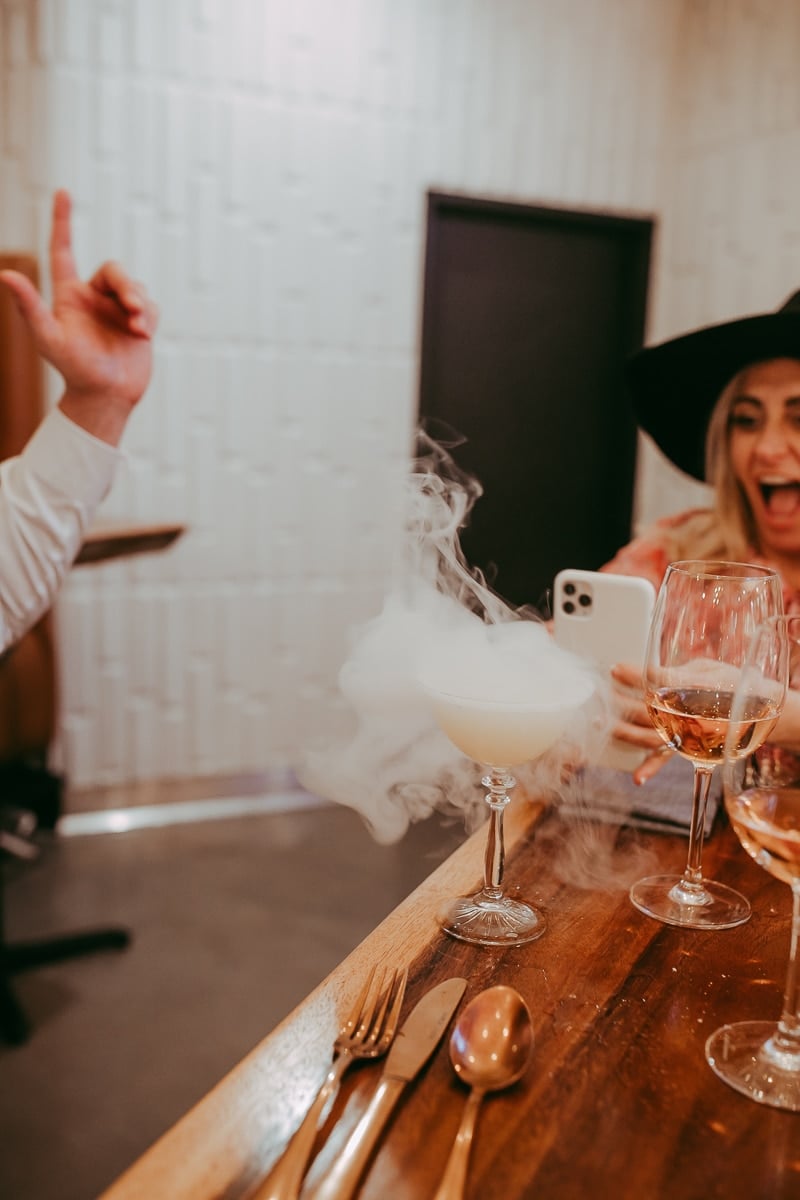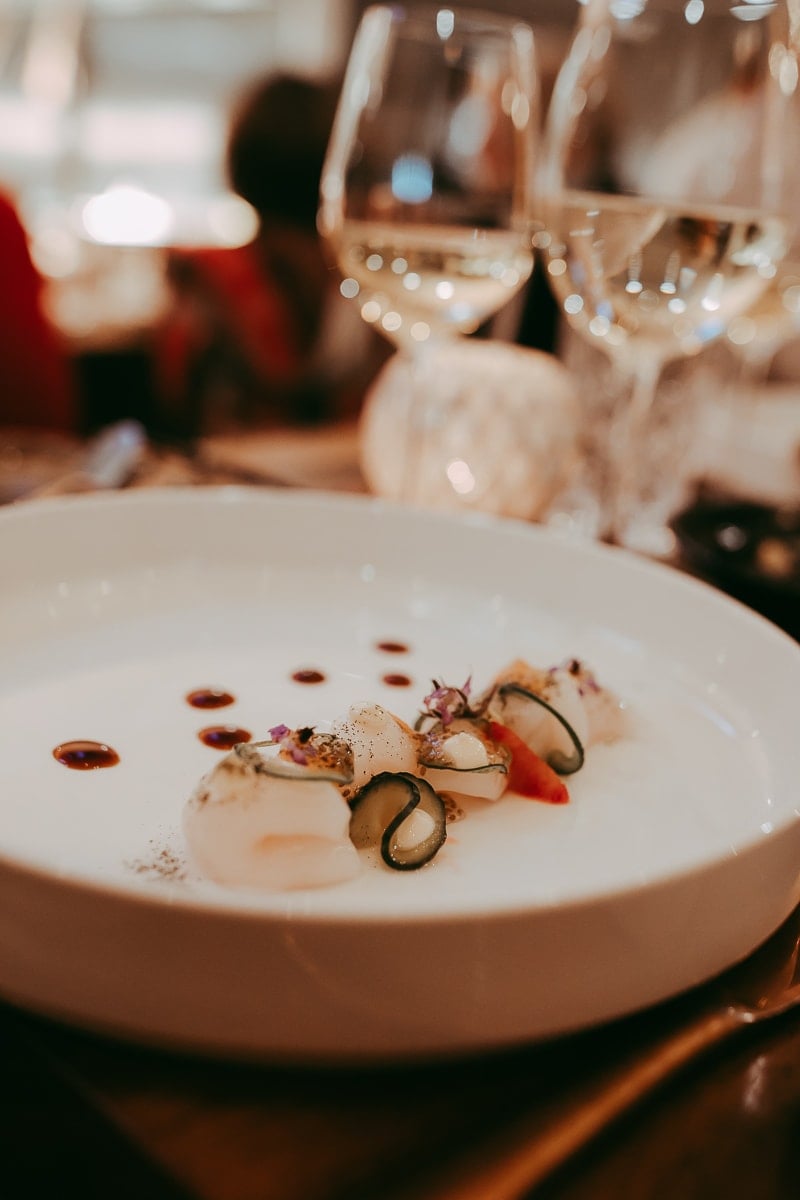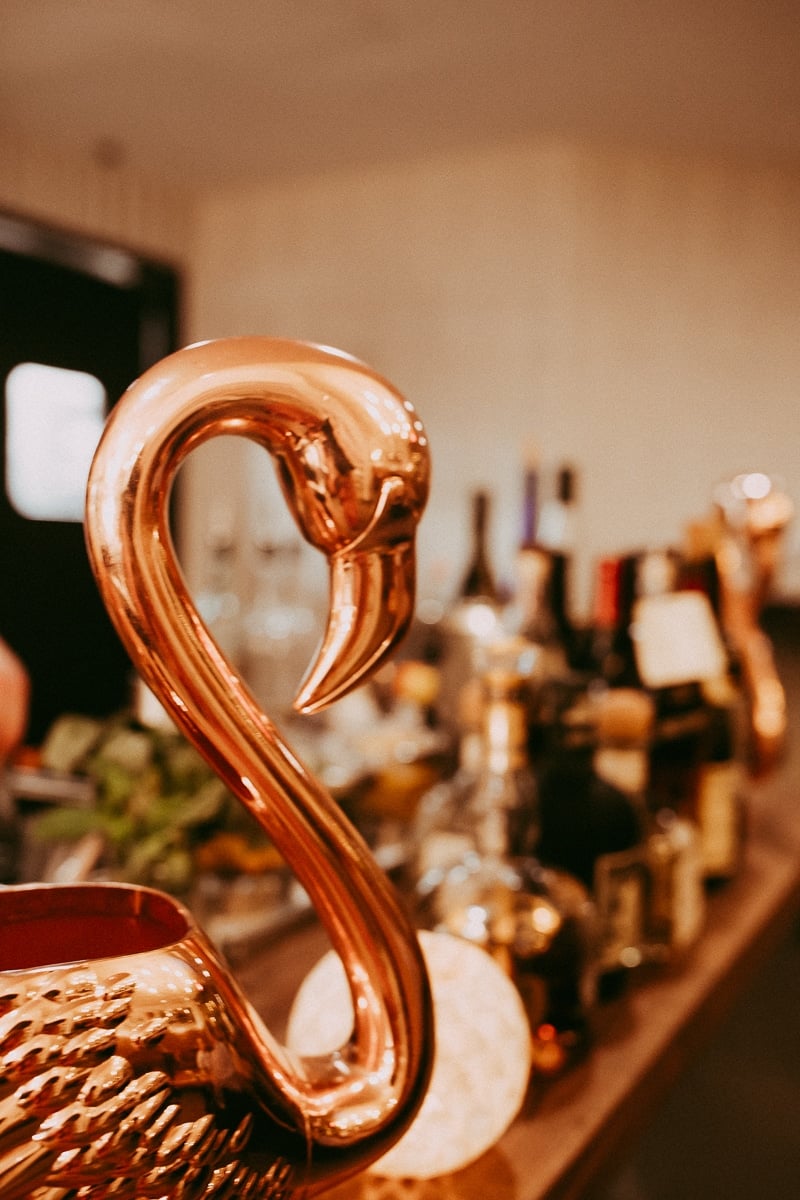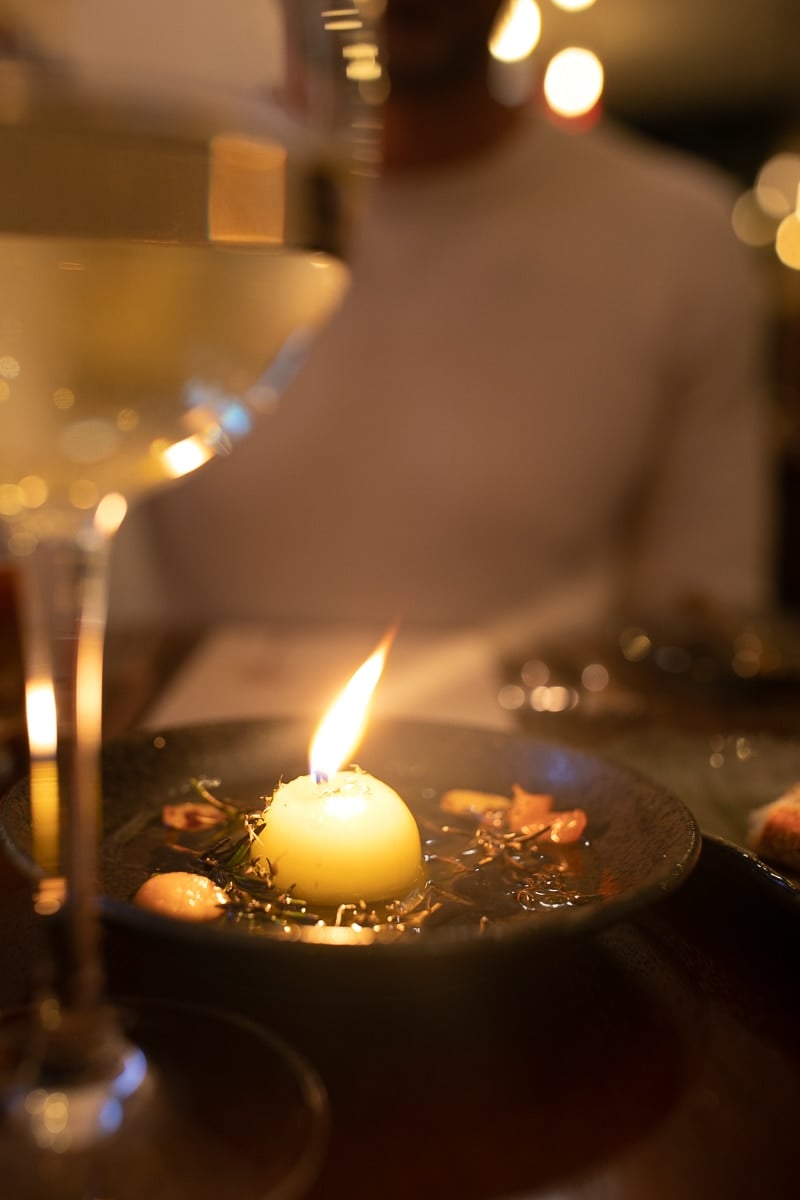 The Fine Dining
But the real showstopper came on our date night at Time and Temperature Innovation Kitchen. This secret dining experience takes you through the kitchen into a private dining area for a truly unforgettable meal.
We opted for the pescatarian menu, which included five courses of delicious selections of calamari, their signature lobster dish, and more. What makes this experience so special is that the chefs mix and mingle, offering personal insight into the crafting of each course. Plus, each course had a wine pairing to complement the dish.
It was such a memorable moment and an ideal date night (yes, we need those even during our vacation!). There were even aromatic bubbles for our cocktails—it's a must-see!

---
Greater Palm Springs has the largest concentration of midcentury modern residential architecture in the world.
---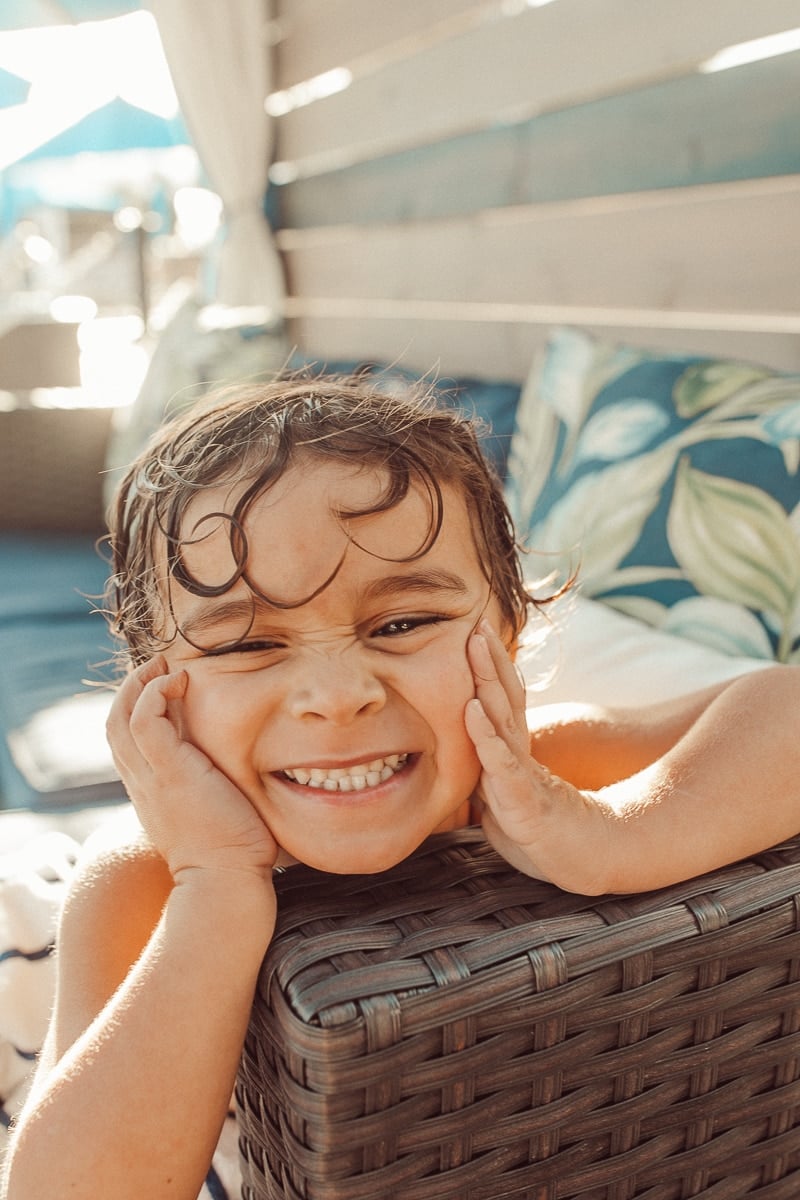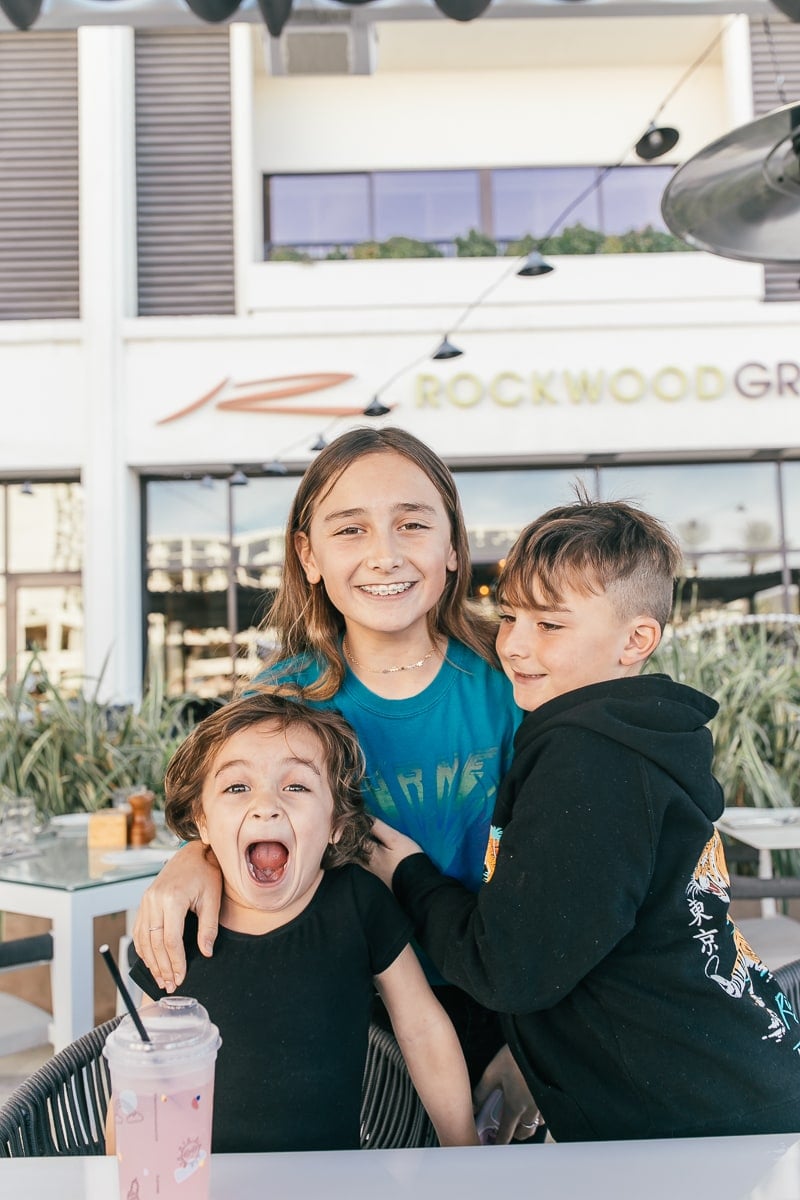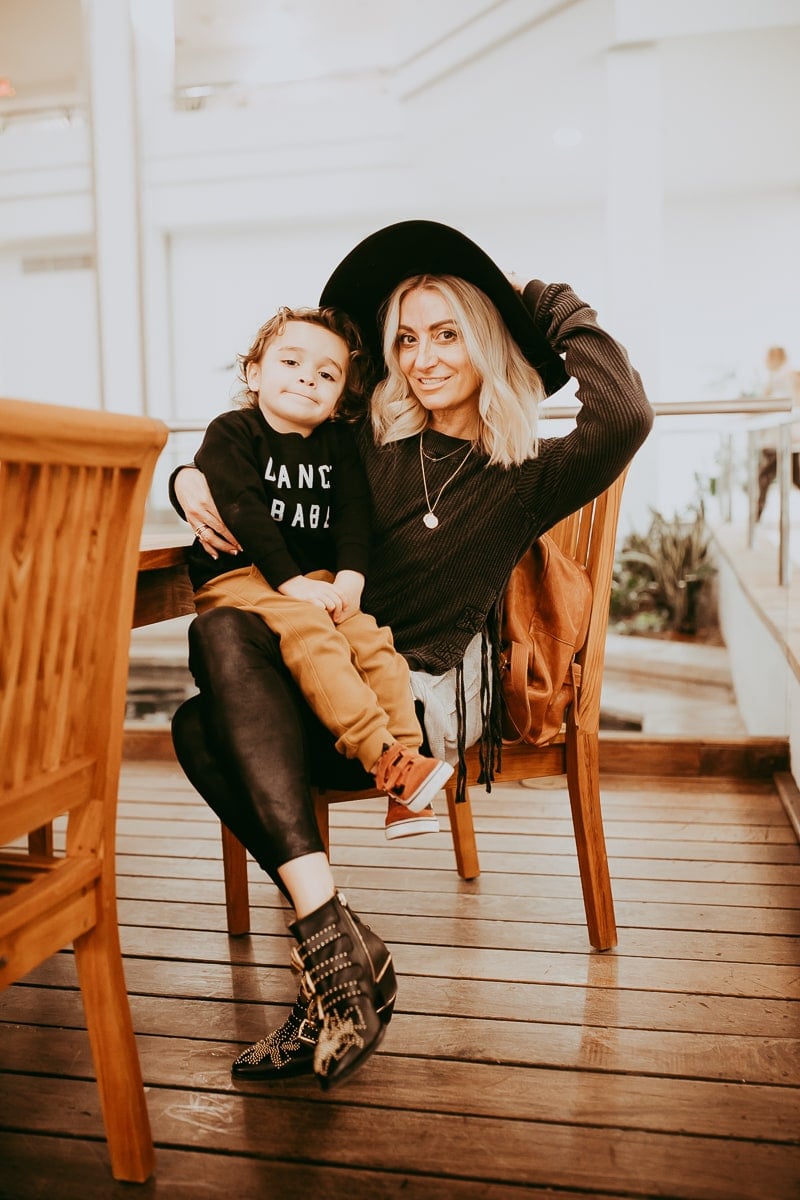 Saying Goodbye
I'm the first one to shed a tear when it comes time to head home after a vacation! If it were up to me, I'd spend the rest of my days soaking up the sun poolside.
But I can honestly say our experience at the JW Marriott Desert Springs Resort made for a new level of post-vacay blues. I seriously can't wait to go back and can't wait to read and see your own experiences there, too!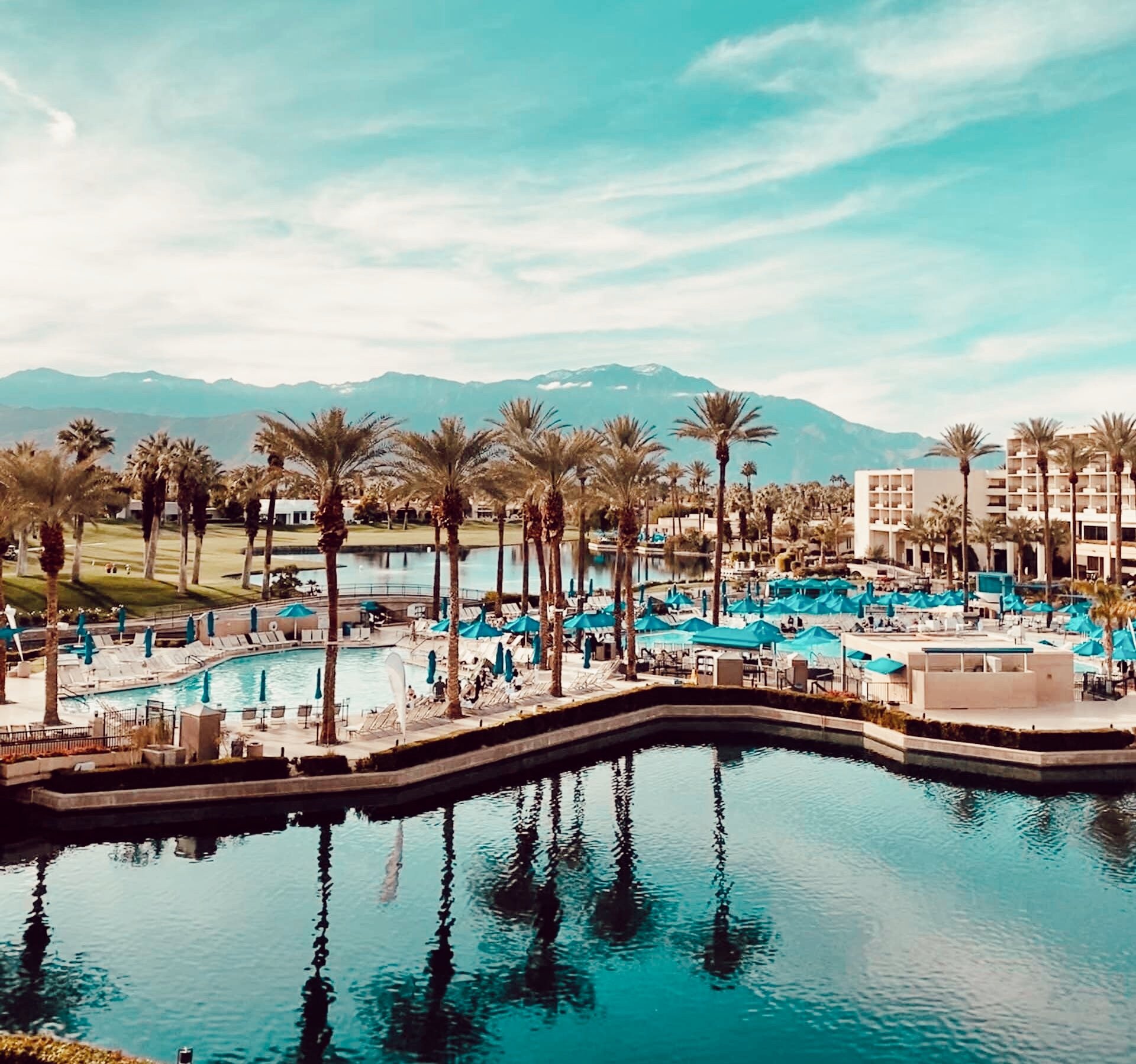 Tips for Parenting In Style...
Never boring, always awesome. Keep up to date with the latest from City Girl Gone Mom.