When you only have 24 hours in Chicago, you make the most of it! It was not nearly enough time for our first visit to the Windy City, but we are already deeply in love. What an amazing city. We were fortunate enough to meet with Cameo in Chicago to talk all things the future of social media—and what that means for our kids—and still had time to do some exploring. I wanted to share a few of our favorite moments throughout the quick trip. We can't wait to come back!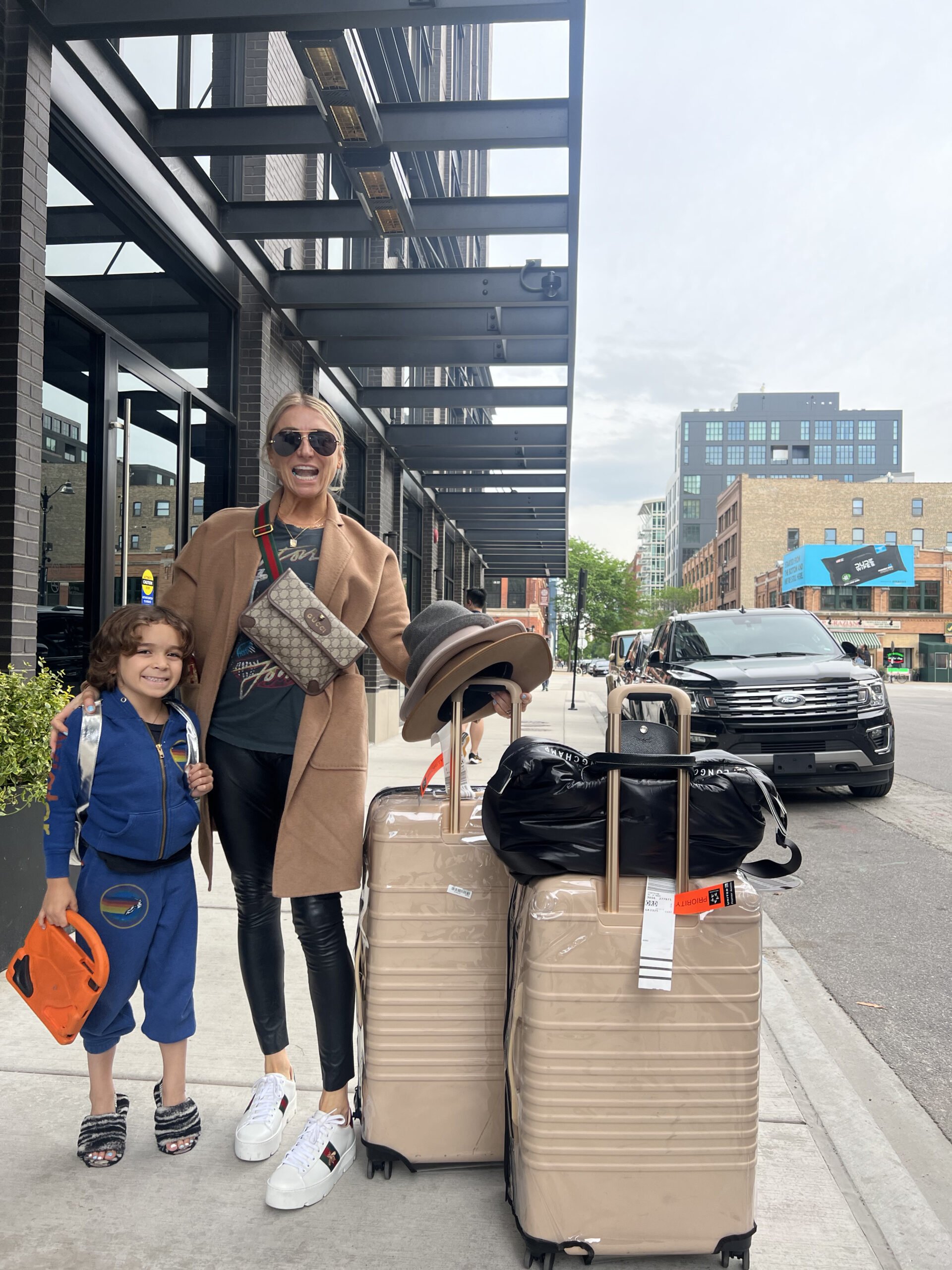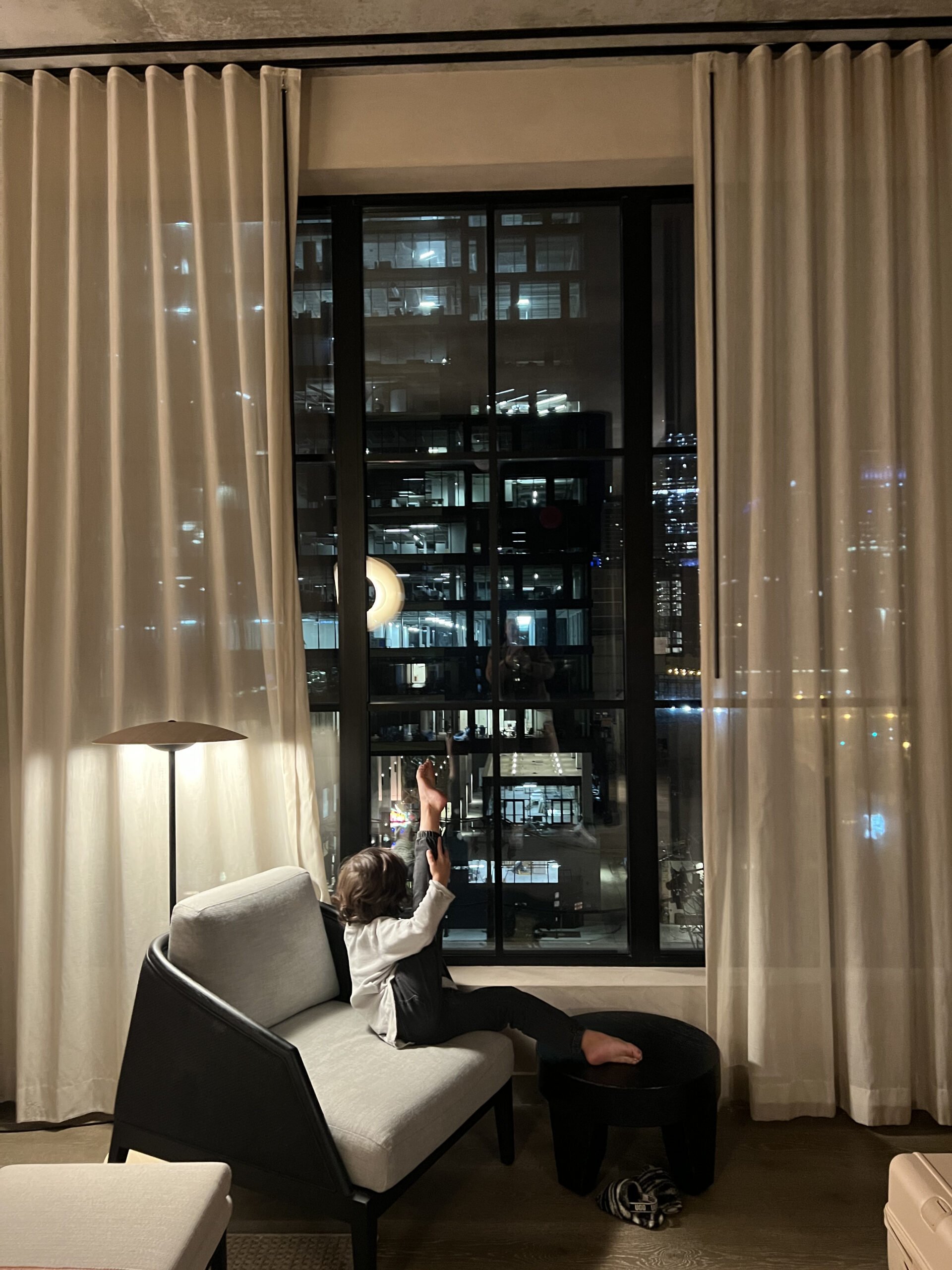 Staying in Style
I love being Brody's plus one—he lives a pretty sweet life for a kindergartener! We flew in first class with United, got picked up in a gorgeous car, and headed straight to the most divine Nobu Hotel. This chic, urban dream was so beautiful, with every detail considered and refined. It was the perfect place to wake up and placed us right in the heart of Fulton Market. Having this easy access to city-seeing was ideal for our short trip. Seriously you guys, it's a must-stay!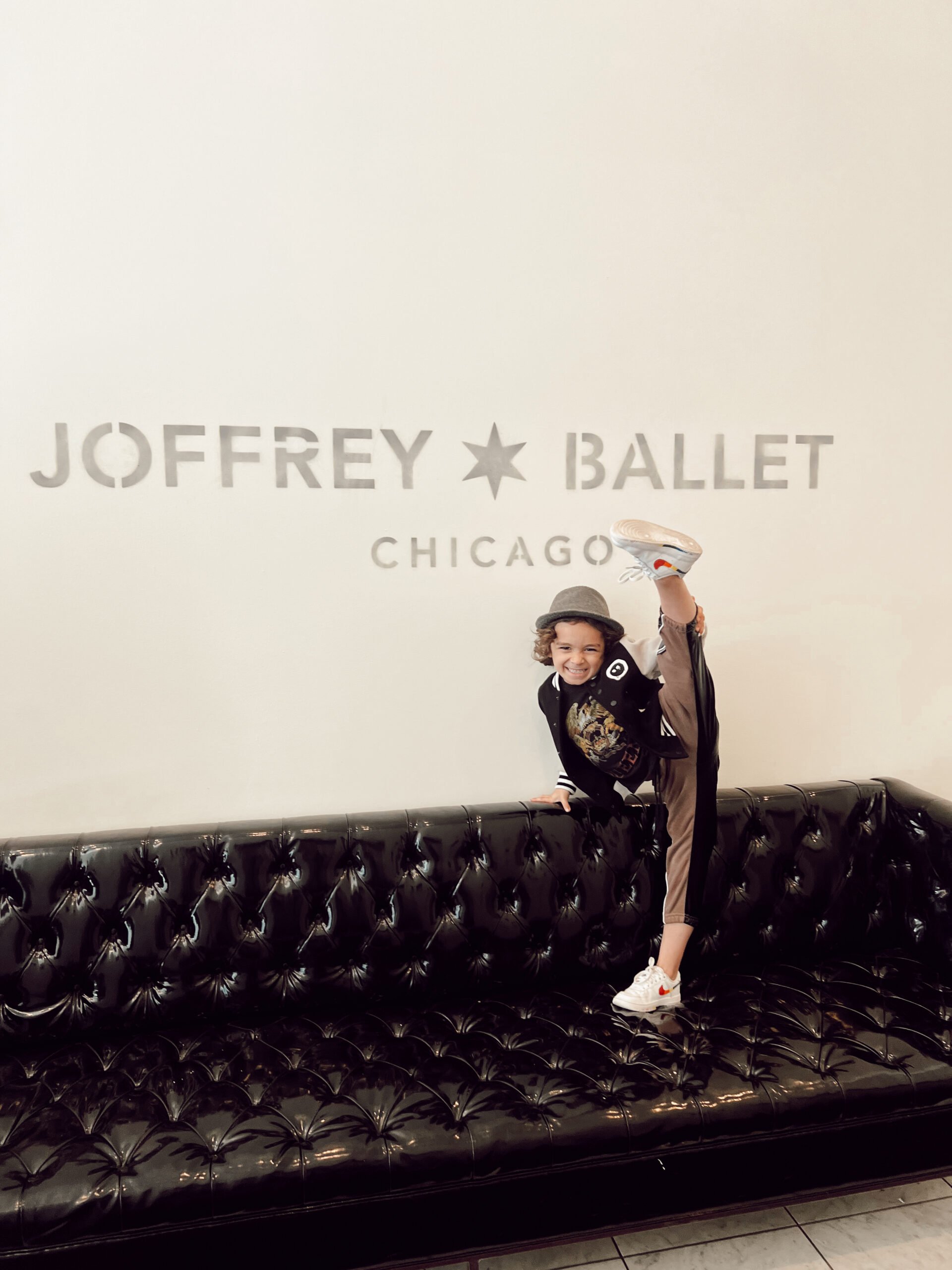 Dancing Around Chicago
Of course, with our Boss in tow, we shimmied and twirled our way across the city. One of our first stops was Joffrey Ballet School—one of the world's most prestigious dance schools. To say Brody was thrilled is an understatement. I got goosebumps just thinking that maybe one day, he'd be going there to be a part of the company—you never know! Regardless, it was so touching to see him get so excited just to poke his head into the world of Joffrey Ballet. Another major highlight was getting to meet the iconic Kids and the City photographer Audrey Woulard and have her photograph some shots of Brody! The photos are totally unique and really capture the magic of Chicago. Audrey is an absolute pro!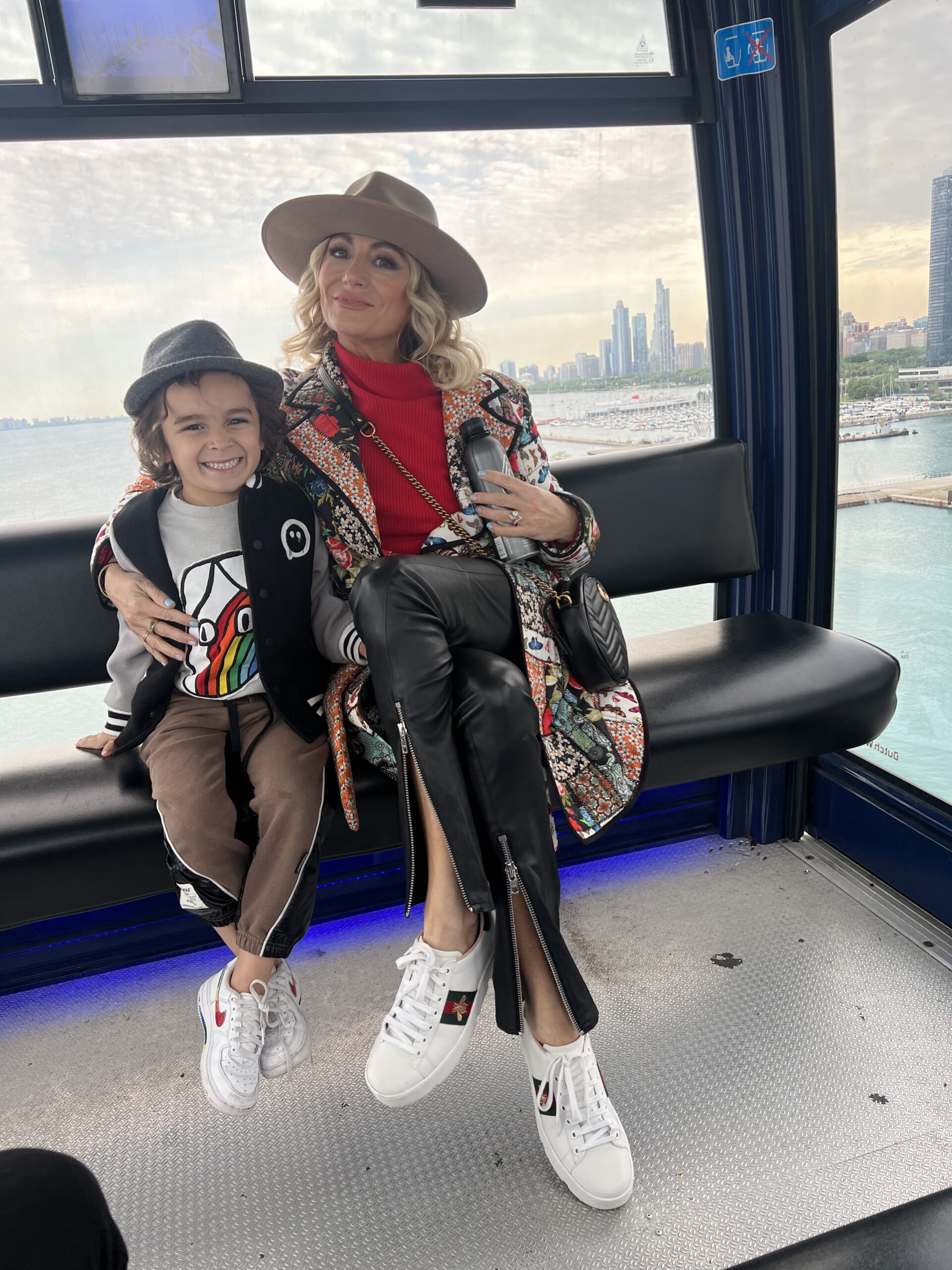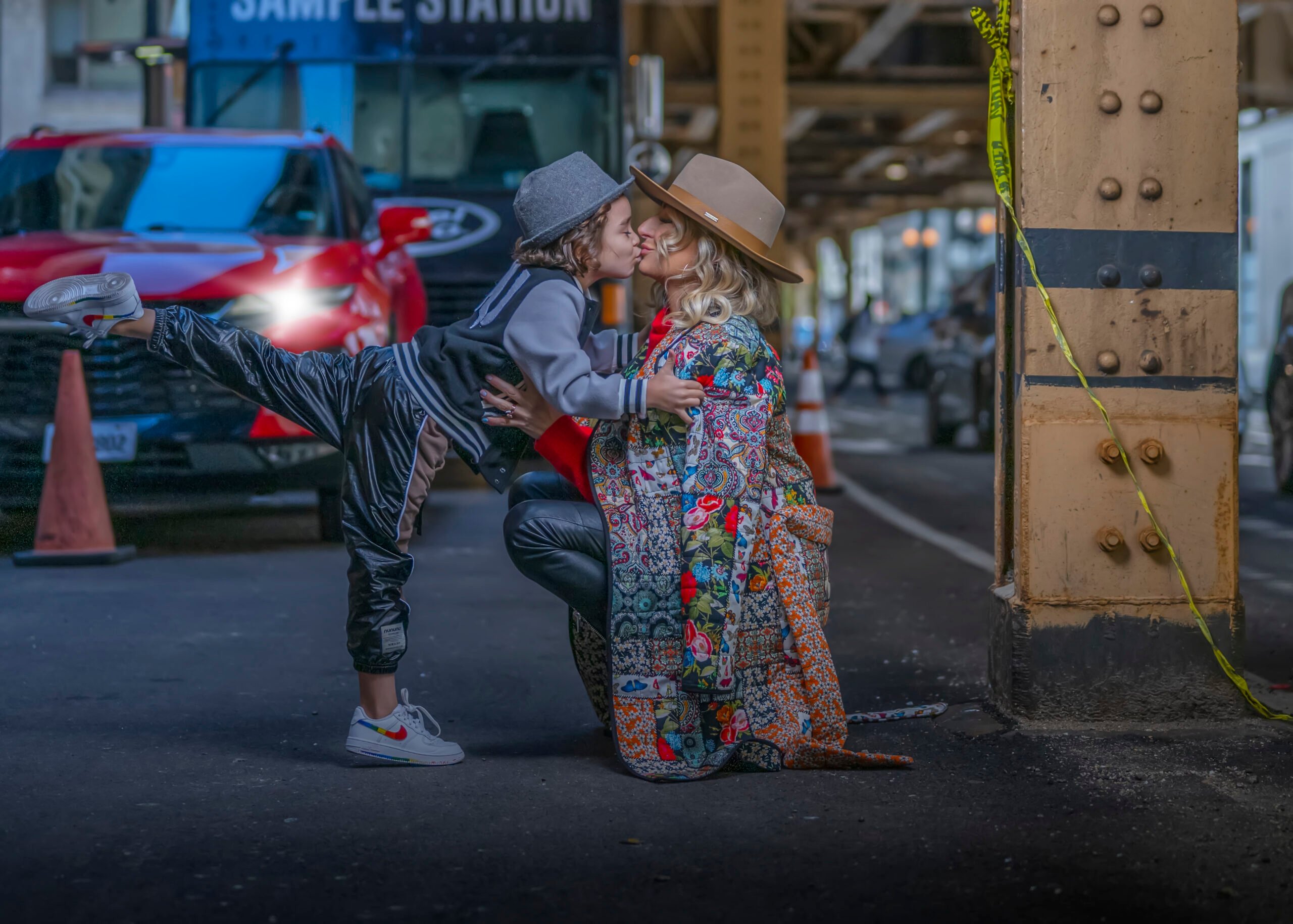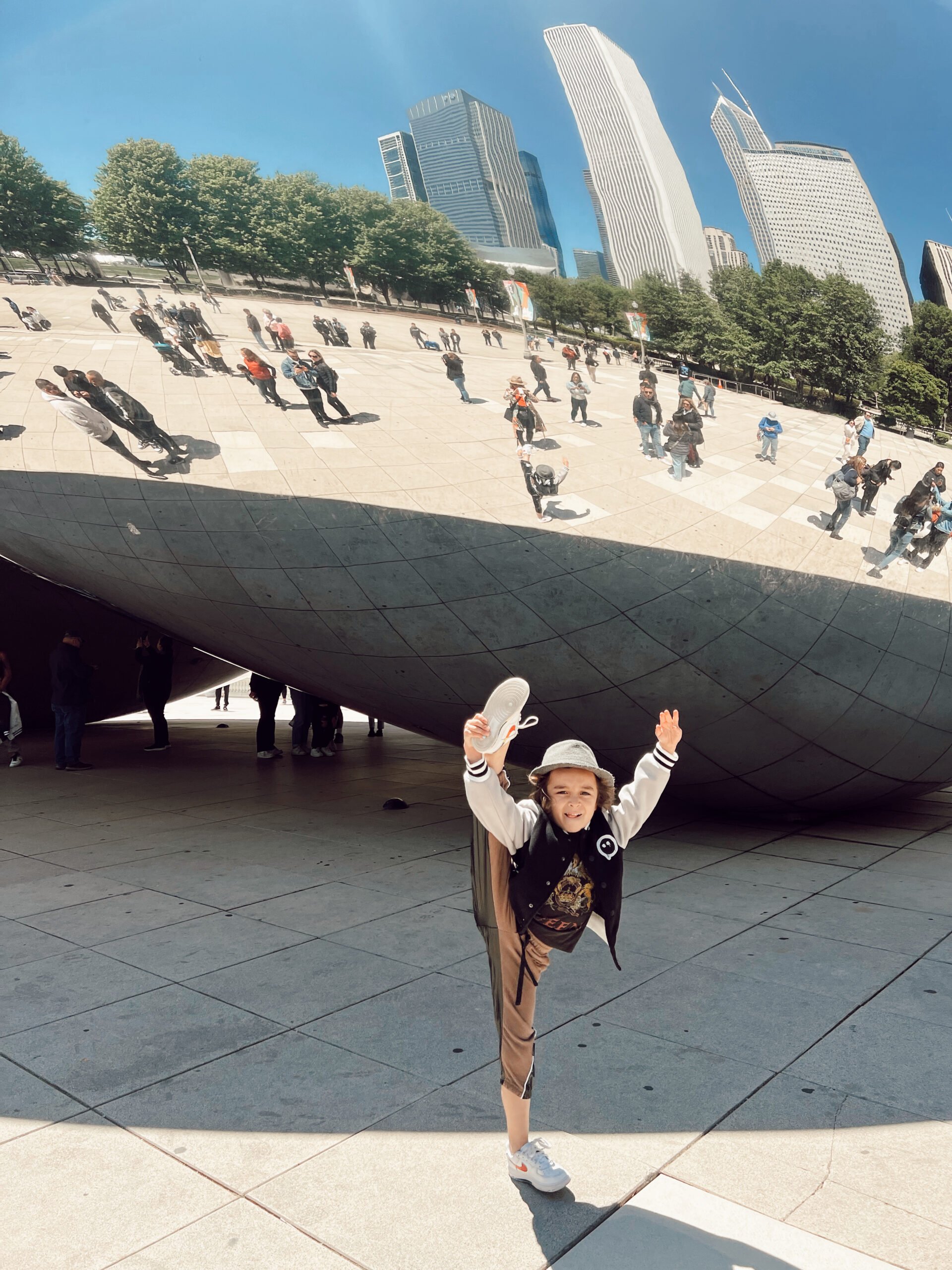 Visiting the Icons
Up next on our agenda was the stunning Millennium Park and iconic Cloud Gate (AKA The Bean!!). So amazing to finally see it in person and experience it up close. But the best part was how easily Brody was recognized—everyone had a total fangirl experience. It's moments like these that I really realize the impact our little guy makes on people. Honestly, beyond the shock of it all it makes me a little emotional. To know that he's bringing people joy from all over the world, it's truly something so special. Needless to say, Brody loved it and put on a mini dance show for everyone around. What a special memory!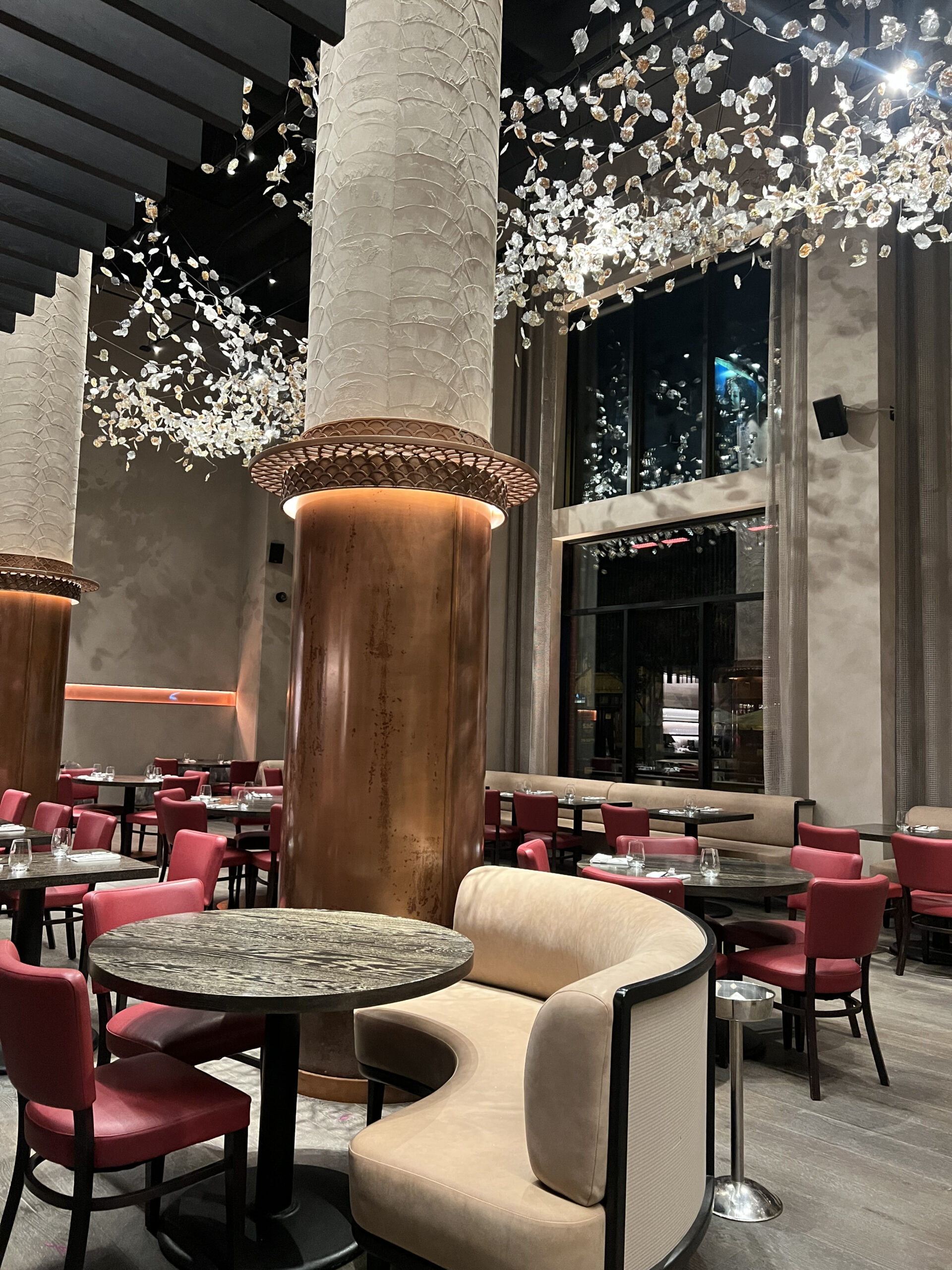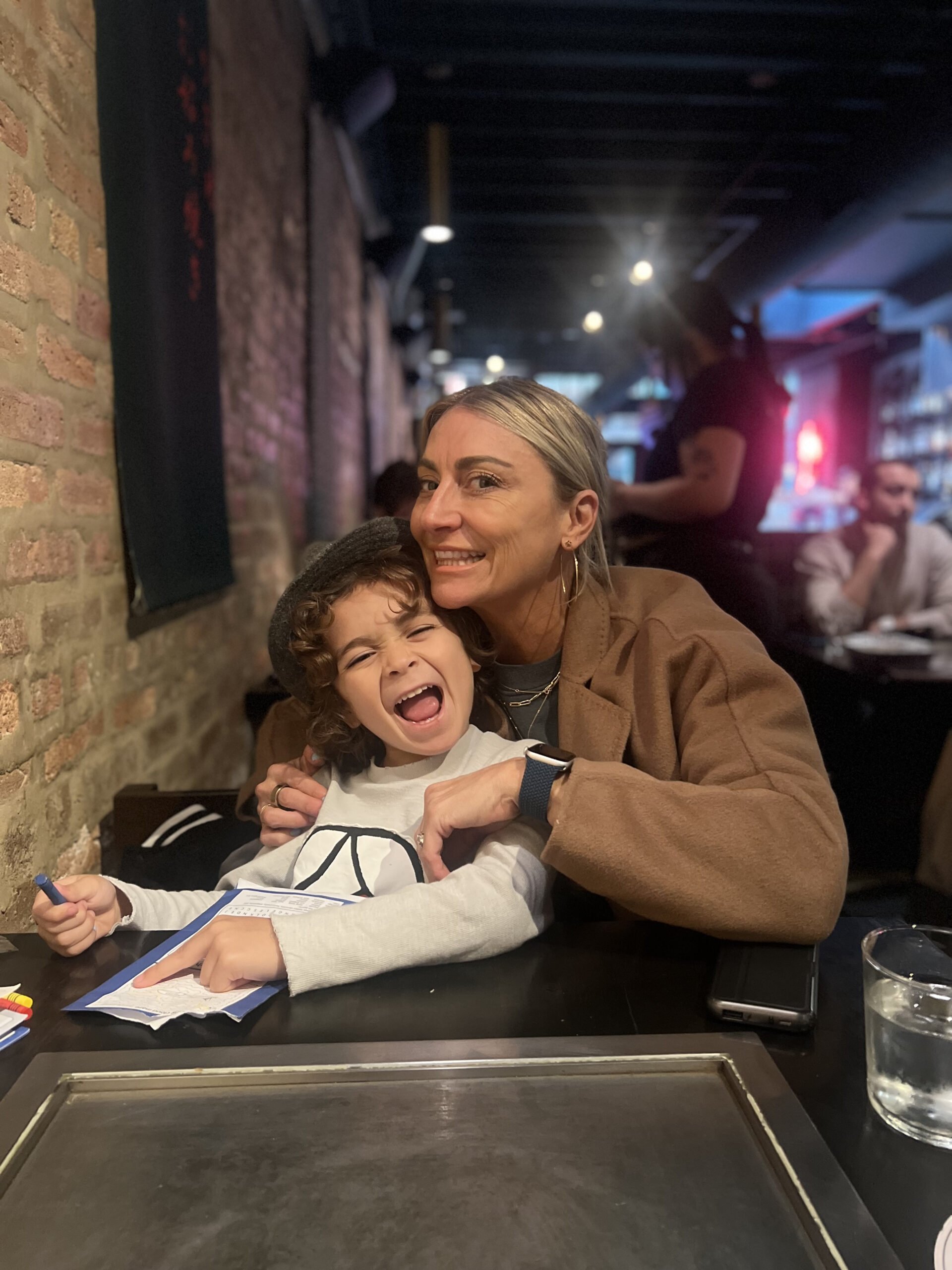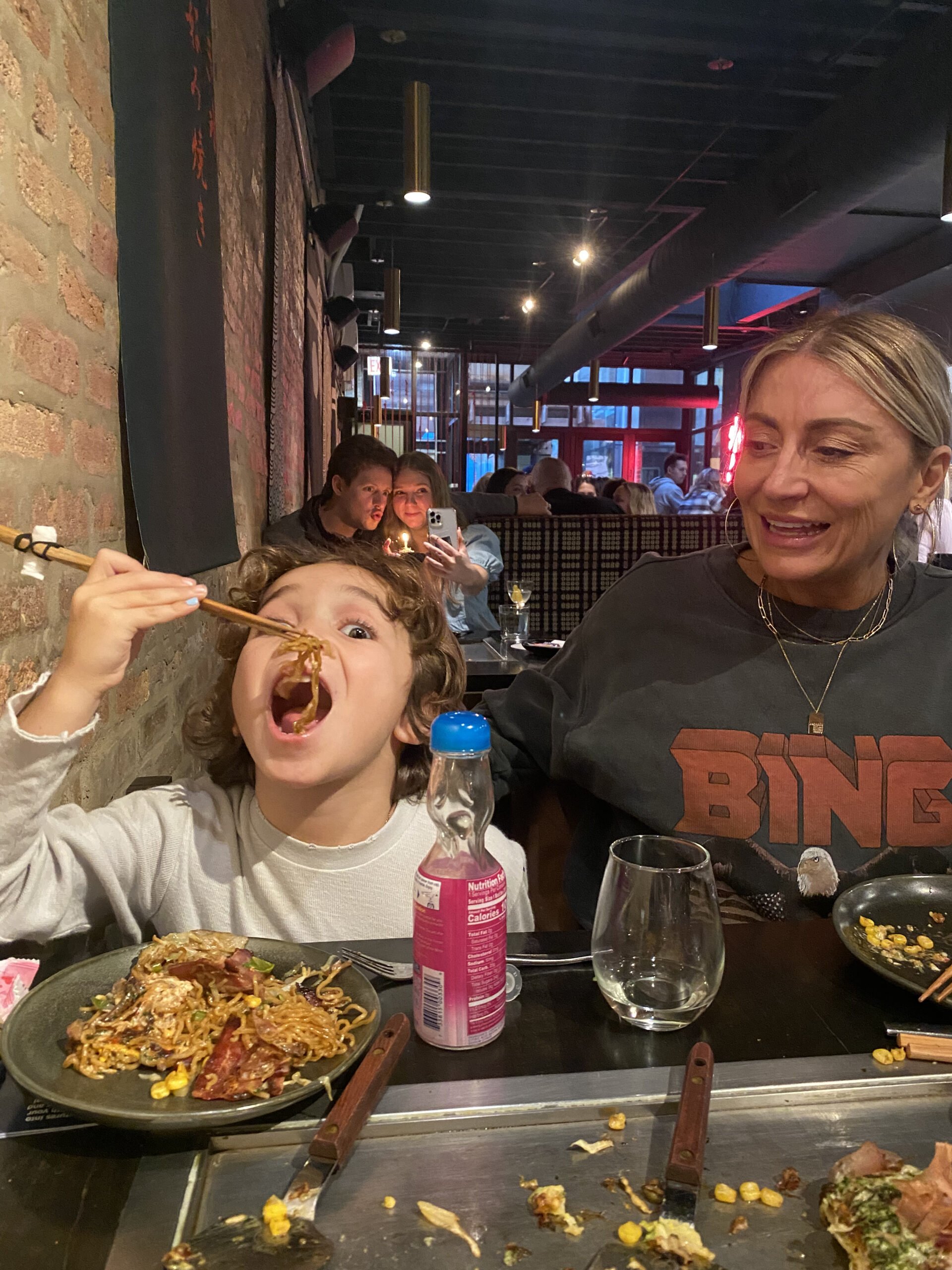 Tasting the Best Bites
In between our conversations with Cameo and sightseeing, we snuck in a few great meals, including Gaijin, this incredible Japanese restaurant that was just around the block from our hotel. Oh my god, you guys, completely divine. The food was delicious and the plating was a true art form—over the top and out of this world.
Despite the short time, Chicago, you grabbed our hearts! We can't wait to come back and stay longer to really explore every inch of this beautiful city. Thank you, Cameo, for treating us to this trip!
Have you listened to my podcast? Check out The Mom Confidential!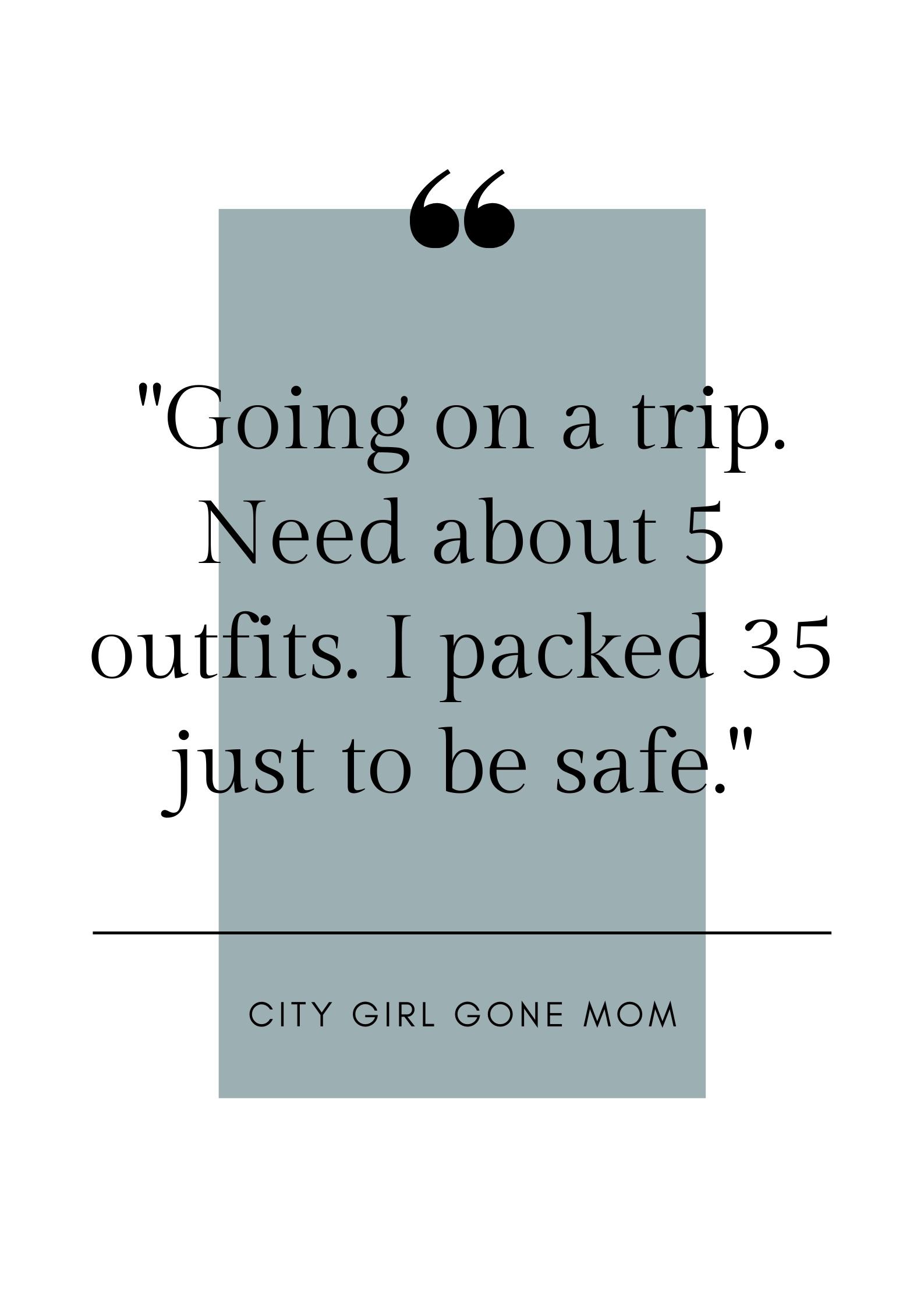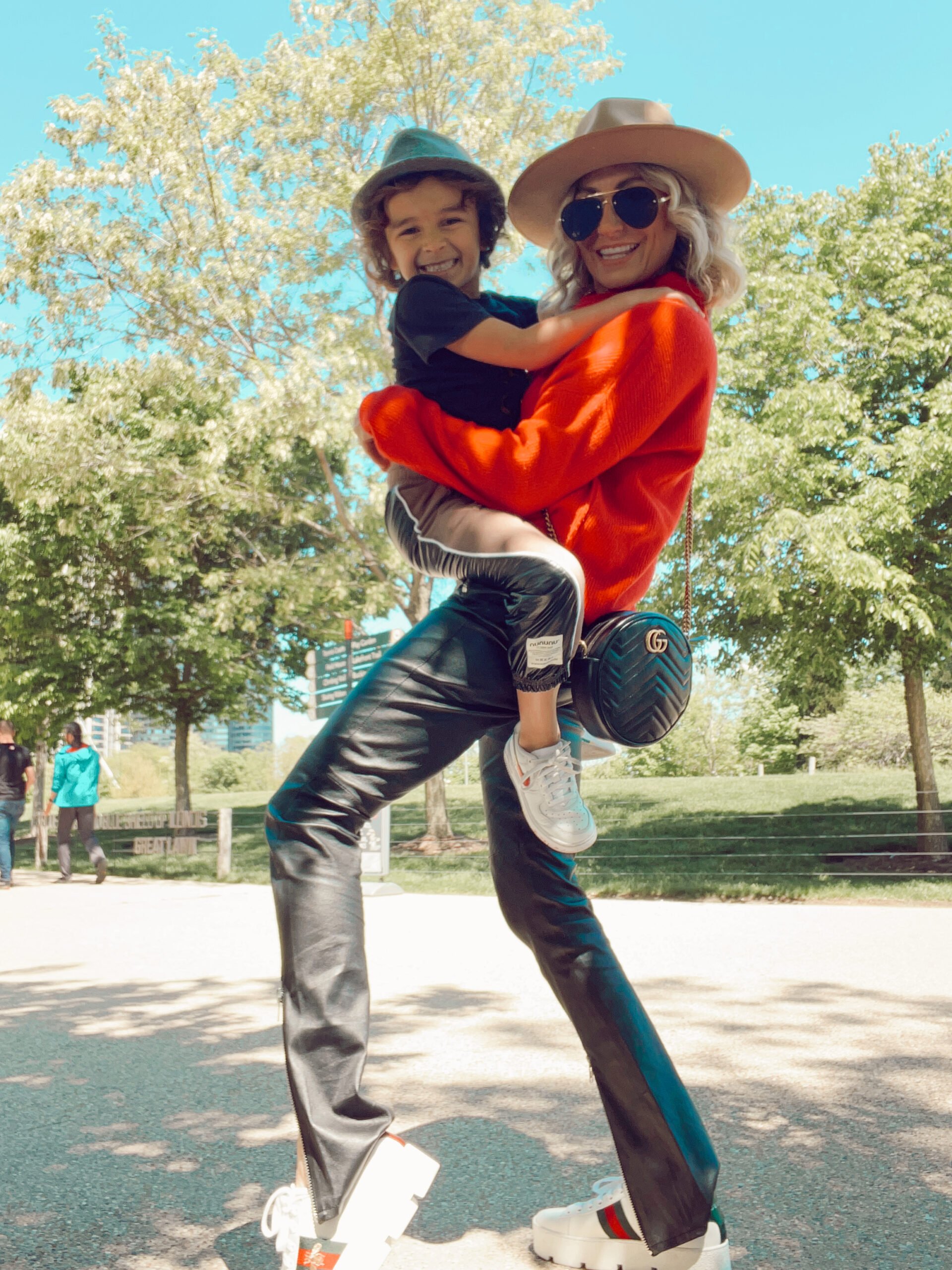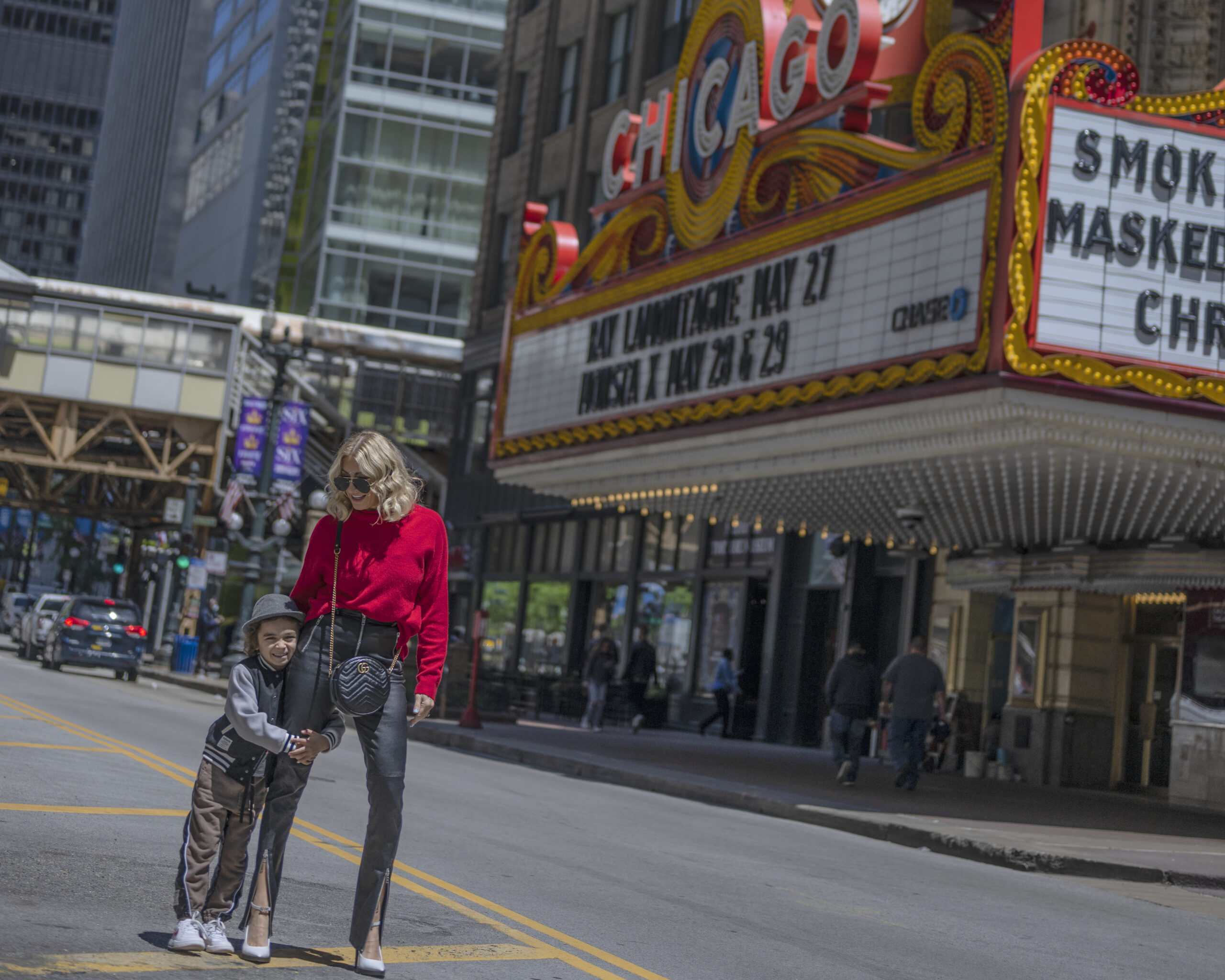 Tips for Parenting In Style...
Never boring, always awesome. Keep up to date with the latest from City Girl Gone Mom.