The work is never really done in our home when it comes to holiday decorating. I love tweaking and reimagining all the seasonal details throughout each and every room of the house, creating a winter wonderland that is perfectly us. From grand displays in the living room to the small accessories on tablescapes—my design inspiration revolves around weaving a story through every space I decorate. Today, I want to share with you my tips on styling a holiday vase. This simple decor piece, which you probably already have on hand, can transform into a dynamic and dazzling statement piece on any entry table, mantle or shelf in your home.
---
Each year, approximately ten million Christmas turkeys are eaten in the U.K. and 22 million in the U. S.
---

Find the Perfect Vase
Ideally, you'll want to imagine this design piece as a way to incorporate a tall, eye-catching element to existing decor. By creating with height in mind, your statement vase will tie your mantle, coffee table or other niches altogether.
Finding the right vase all depends on your personal taste. Personally, I love clear glass vases or minimalistic neutral hurricanes to complement my home's modern farmhouse interiors. But a bright accent color or cool pattern are other great ways to get that eye-catching factor.
Additionally, think about height. Consider a tall, skinny vase or a large, round shape to balance the rest of the design's composition.

---
In 1962 the United States issued the first Christmas postage stamp.
---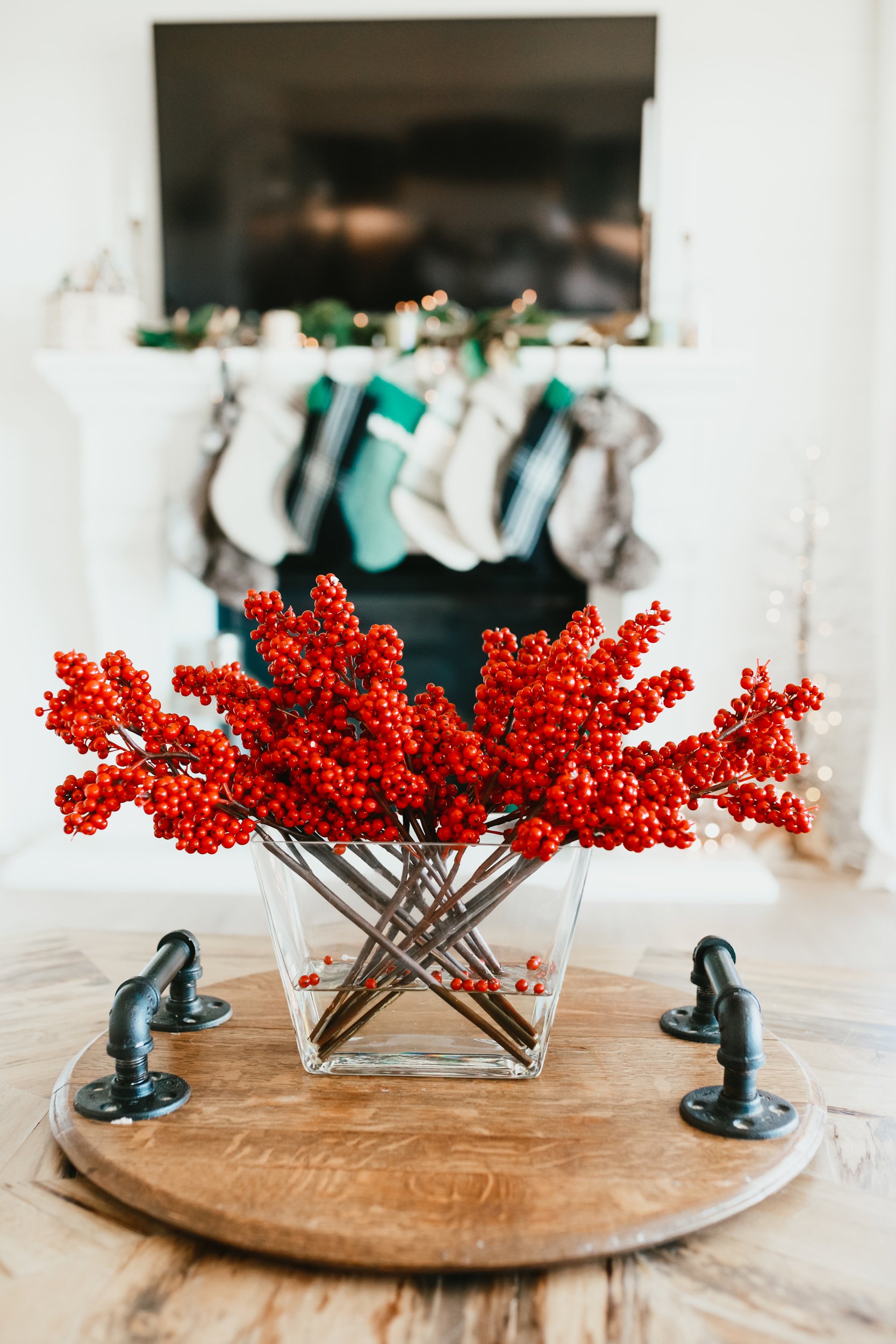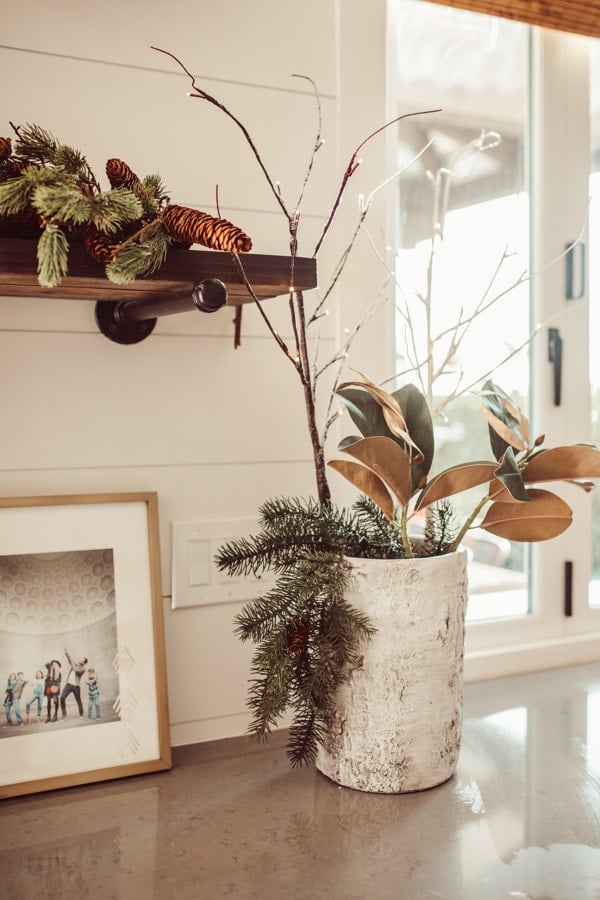 Select the Main Stars
You all know how much of a sucker I am for fresh greenery in my home. This holiday season, I've been all about live garlands and wreaths and this holiday vase is no exception. Save the trimmings from your tree, or select a few dried or live pieces of foliage to incorporate into the vase.
There are so many other main stars you could pick, too, including ornament baubles, pine cones, faux branches, and candles. This is your chance to get creative with color and texture!
---
Mistletoe an ancient symbol of fertility and virility—and the Druids believed it was an actual aphrodisiac. Guess that's why we kiss under the mistletoe?
---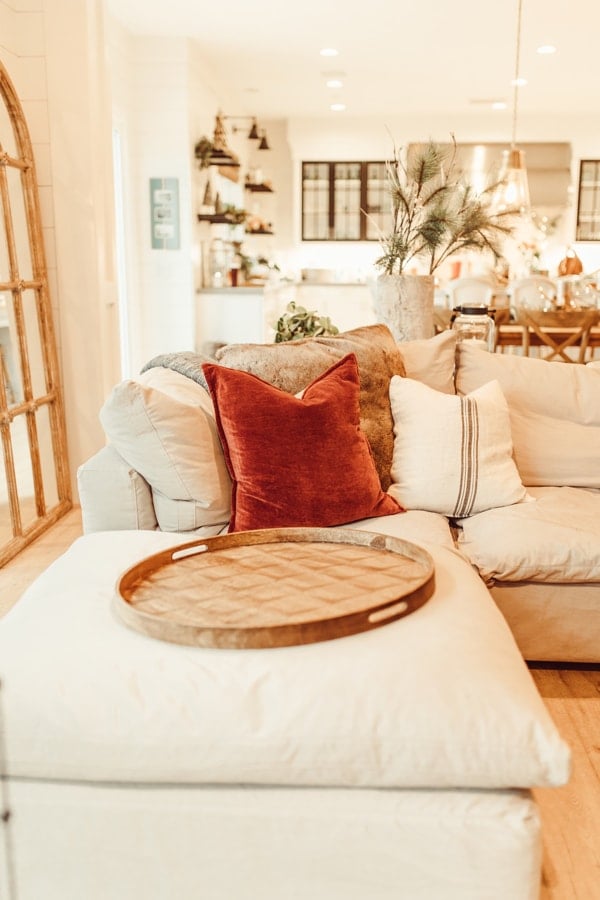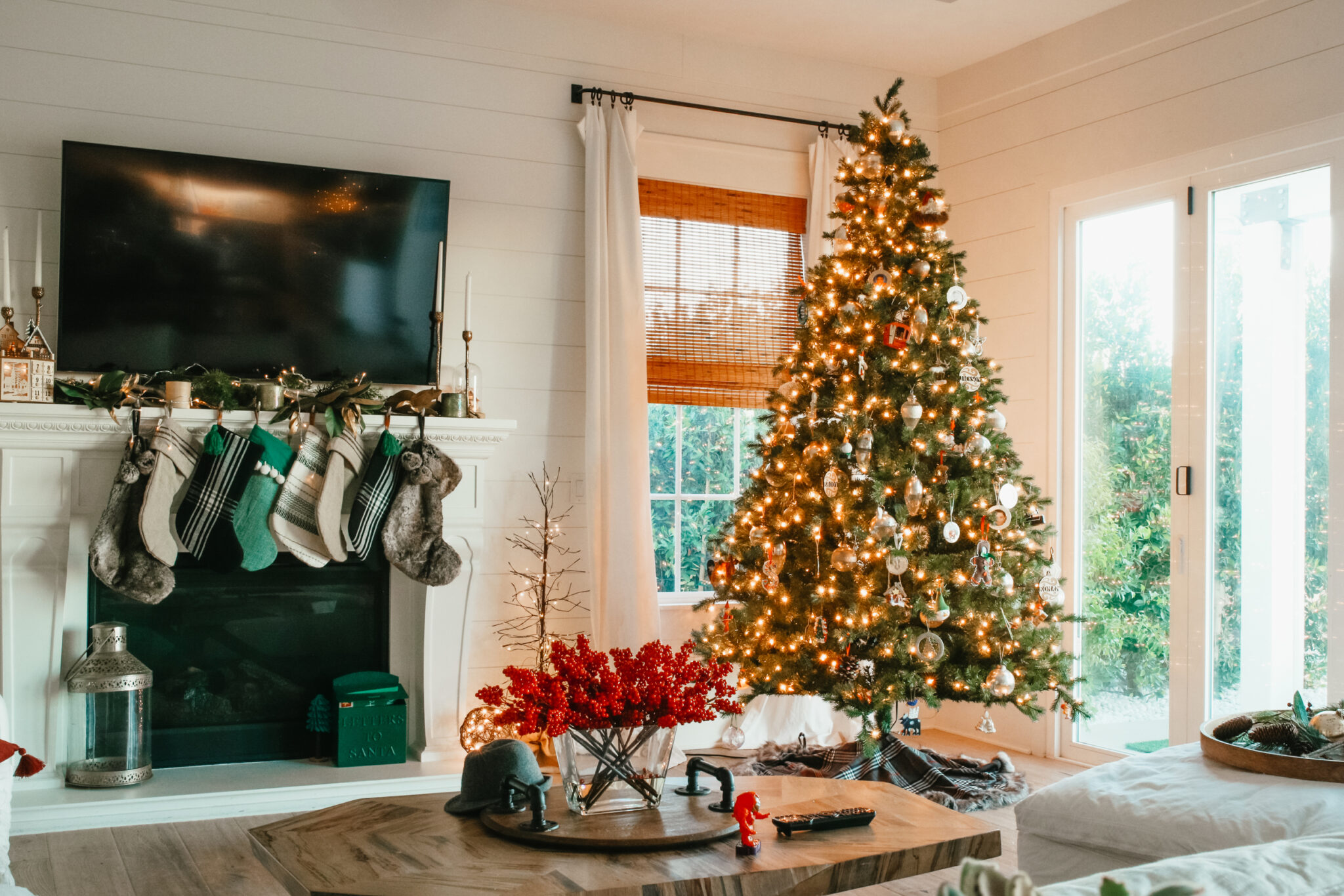 Add the Fillers
Feel free to skip this step if you're wanting a streamlined, minimalistic statement vase. But if you want to add a little extra something, find some small-scale fillers to incorporate. If I could, I'd have fairy lights in every room, so I love filling vases with delicate twinkle lights—they seriously make the room feel so magical.
Other great fillers are clear beads, fake snow, or even dried leaves or twigs. Fill the bottom of a clear vase with cranberries or tree trimmings. Hang ornaments off of larger branches. Use a little ribbon or tinsel to dress it up!

---
Tinsel was first invented in 1610 in Germany and was once made of real silver.
---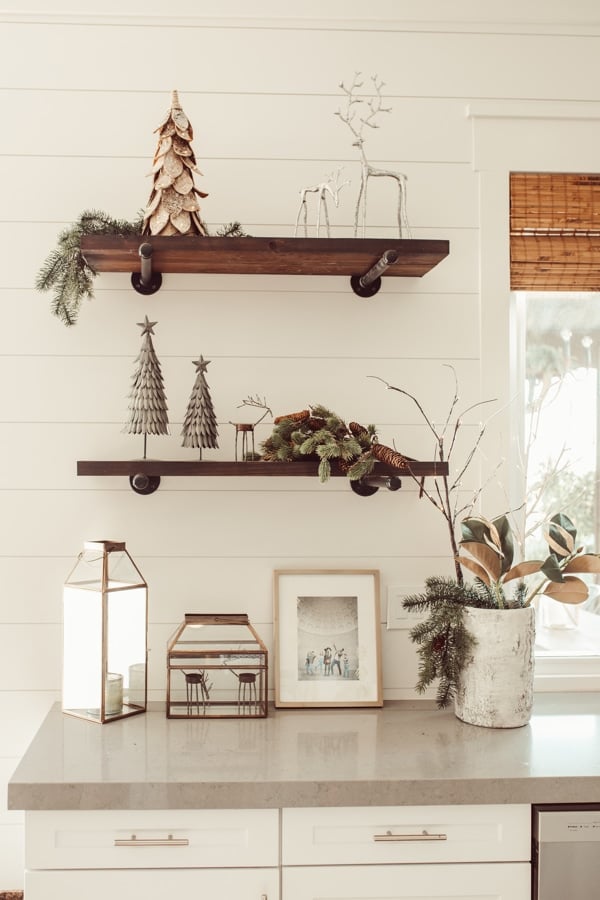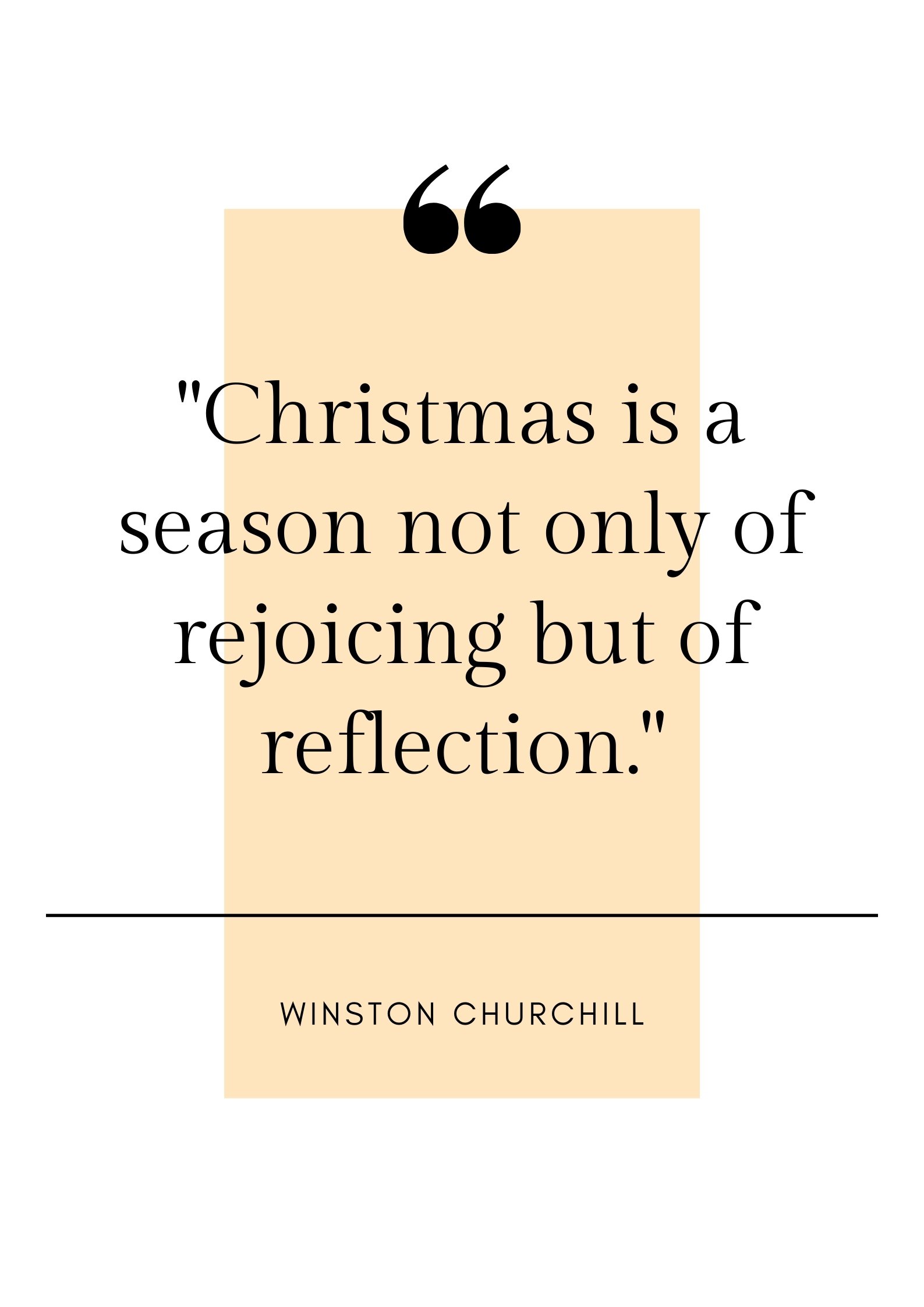 Create the Composition
One of the reasons I love decorating holiday vases each year is the fact that they can add so much dimension, style, and depth to your decorations. Play around with height and textures once you have all the players in place. I never want things to feel too uniform, so occasionally, I like to work with asymmetry to keep things interesting. Try to have a balance of different textures, colors, and heights to take your holiday display from beginner to professional.
---
Christmas trees were banned by President Teddy Roosevelt in the White House in 1901 because the President was concerned about the environmental effect.
---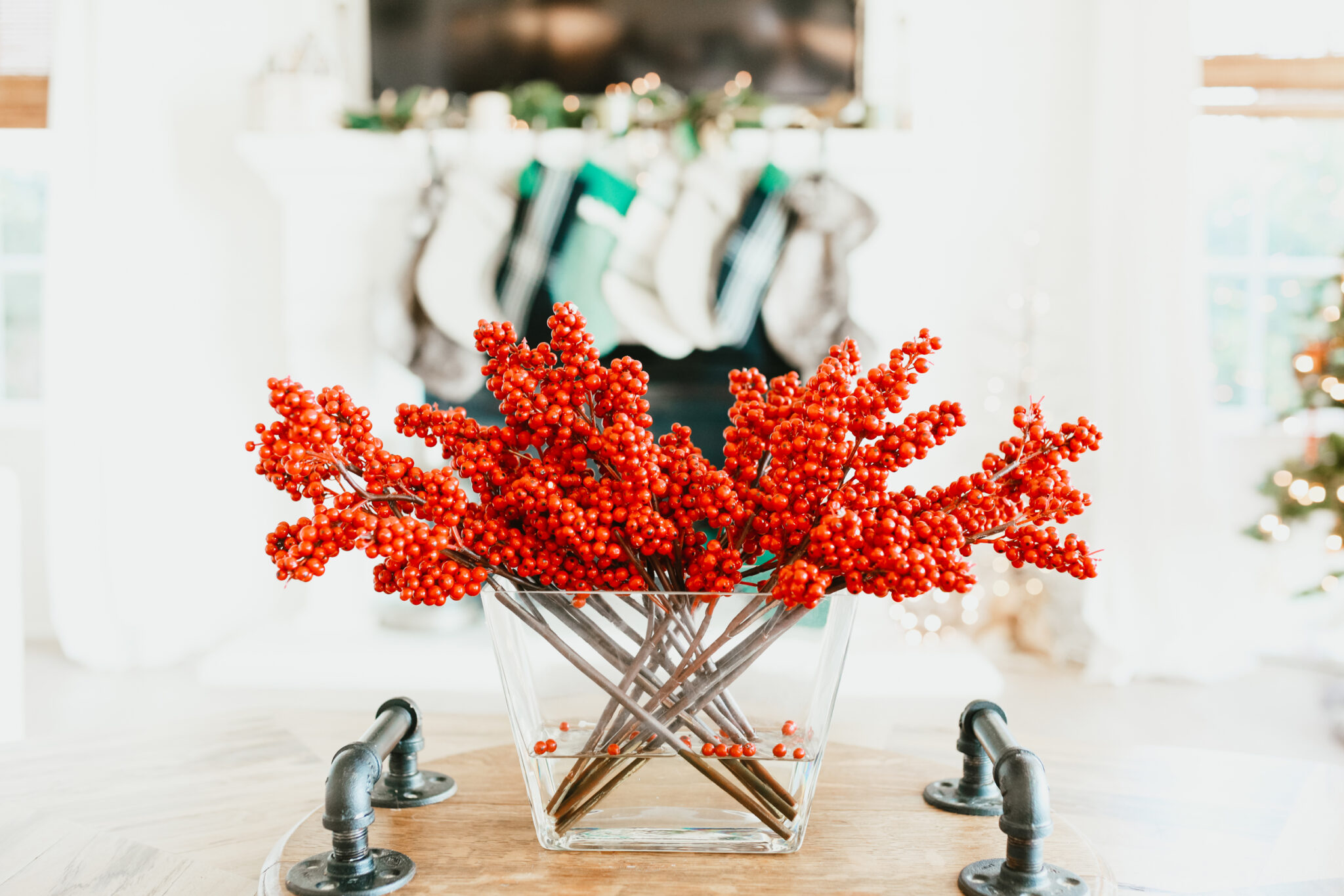 Tips for Parenting In Style...
Never boring, always awesome. Keep up to date with the latest from City Girl Gone Mom.