There's nothing I love more about the holidays than family and friends gathered around the table enjoying a meal together. But since we'll be having a smaller gathering this year, it means I have to really bring my A-game! Beautifully decorated guest bedrooms they can't wait to sleep in, a huge Christmas tree surrounded by presents, and of course, a big farmhouse table where we can all sit and eat, swap stories, and spend time with one another.
Each year, I try to outdo myself when it comes to transforming my everyday dinner table into a wintery, Christmas-themed tablescape. Like the rest of the holiday decor in my home, I tend to lean towards neutrals and focus on bringing the outdoors inside. If you're looking to transform your tabletop this Christmas, follow these easy tips to bring your dream tablescape to life.
---
Roughly nine in ten Americans, or about 95 percent, say they celebrate Christmas.
---
Find Your Theme
If I've said it before I've said it a thousand times: find a theme and stick with it. Your dining table doesn't need to match the rest of your holiday home decor, especially if you have a separated dining room, but find a specific theme or idea that you want to build on when creating your tablescape.
I love bringing nature to my table so I opted for pinecone and eucalyptus garlands—including my favorite garland from Arhaus—branch centerpieces and forest green shades that set the tone of my table.

---
In Estonia, it's traditional for the whole family to take a sauna together on Christmas Eve before church.
---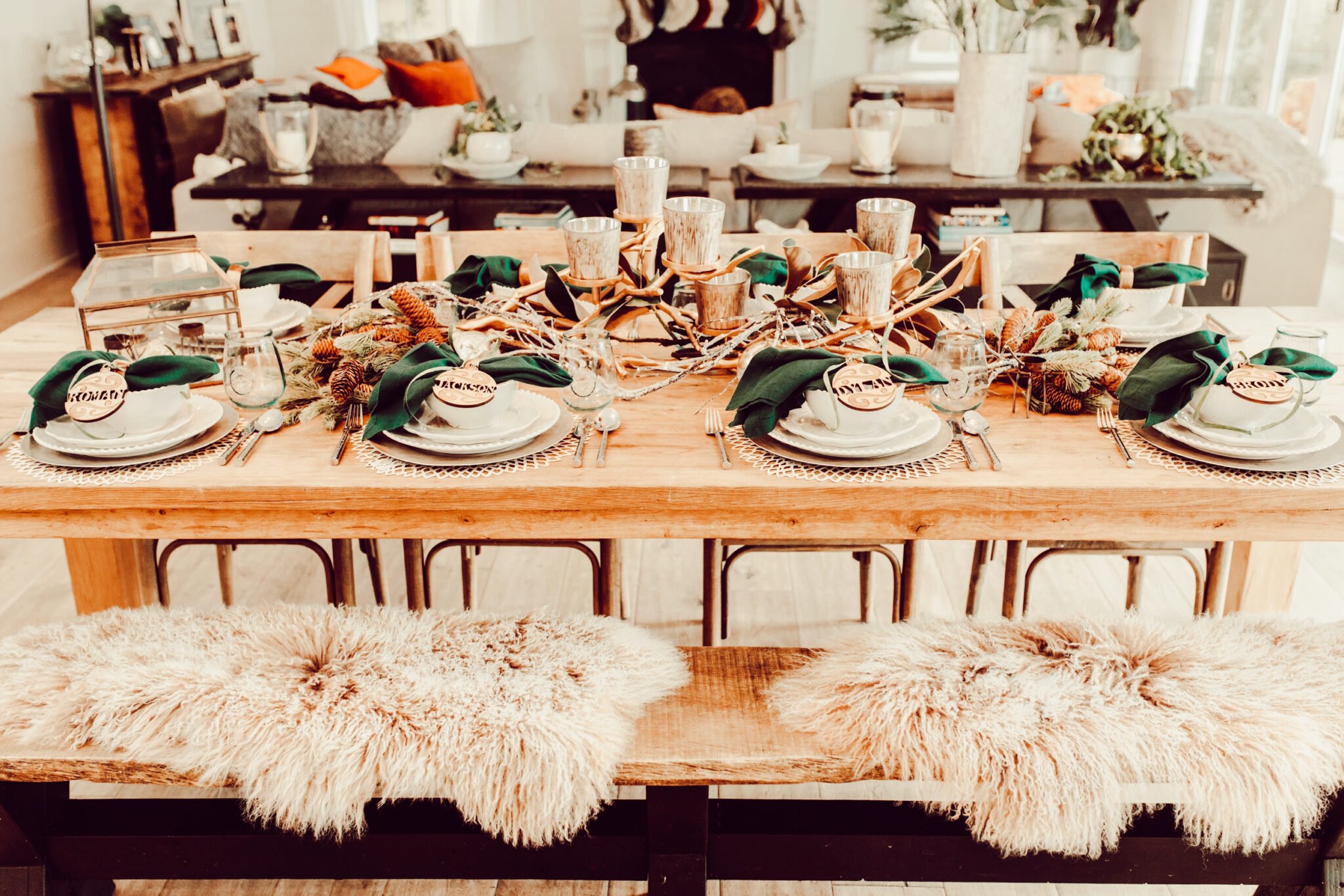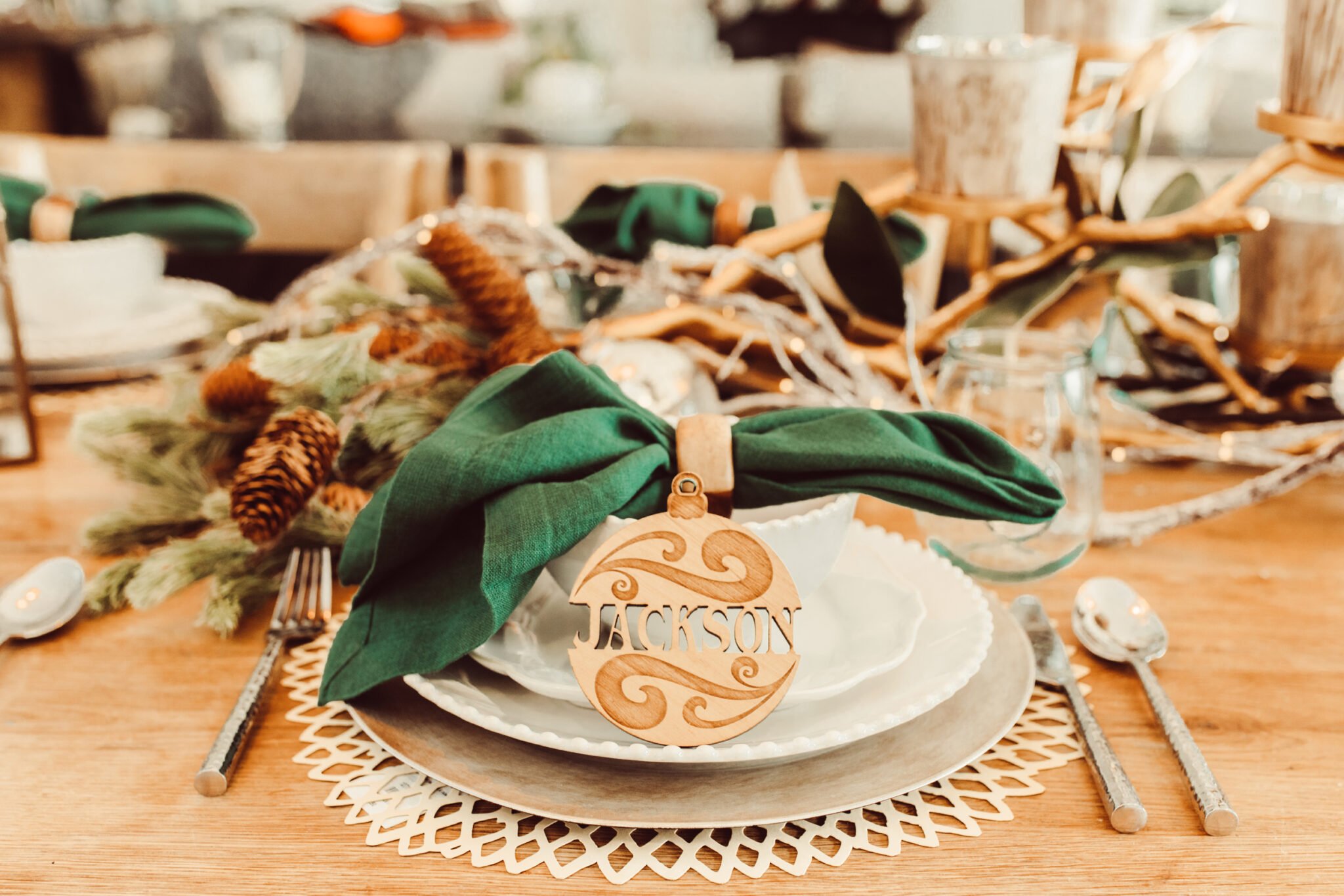 Make It All About the Family
The holidays are such a special time of year, and I love knowing that all of my family and friends feel welcome and wanted in my home. Adding personal touches, like incorporating my children's names into the decor makes it feel even more special.
If you're having a large dinner party with guests and their extended loved ones, personalizing pieces might not be feasible. But if you're having a smaller gathering this season, and know exactly who will be sitting at your dinner table, then taking the time to make grandma or grandpa their own personal place setting can make all the difference in making them feel welcome.
Have you listened to my podcast? Check out The Mom Confidential!
---
It was a commonly held belief throughout Europe that both good and evil spirits were active during the "twelve days of Christmas." Prior to the 1900s, there was a tradition of telling scary ghost stories on Christmas Eve.
---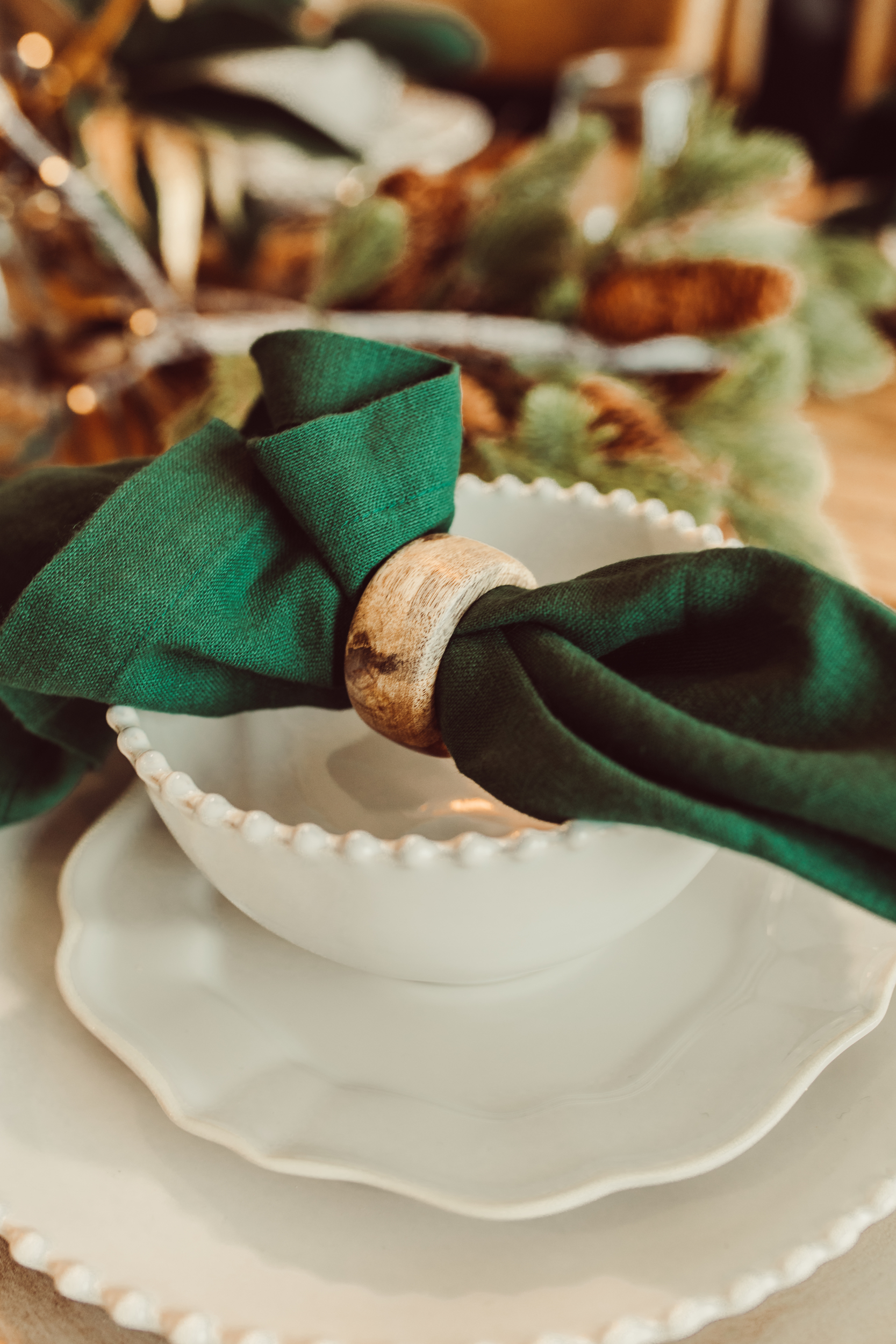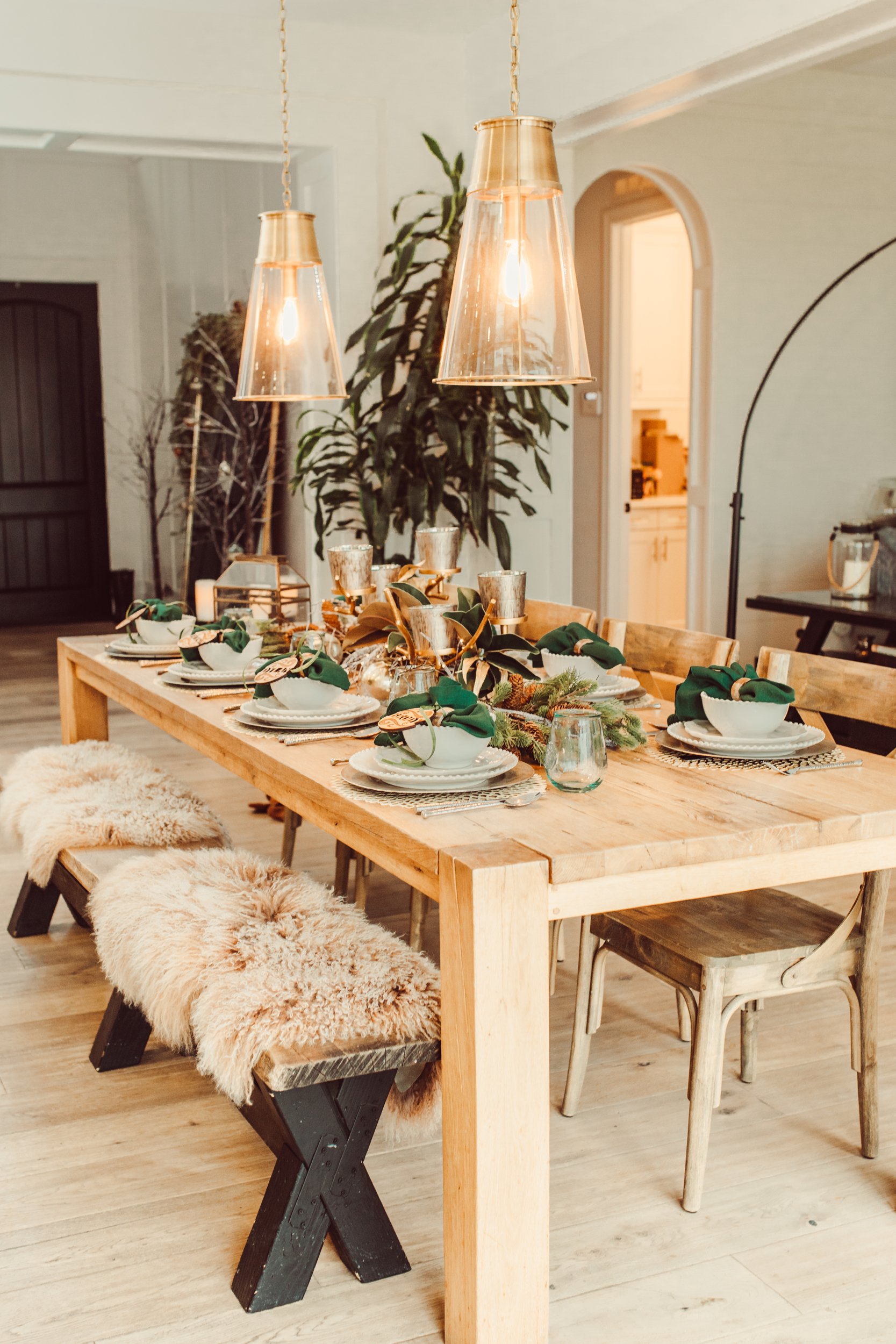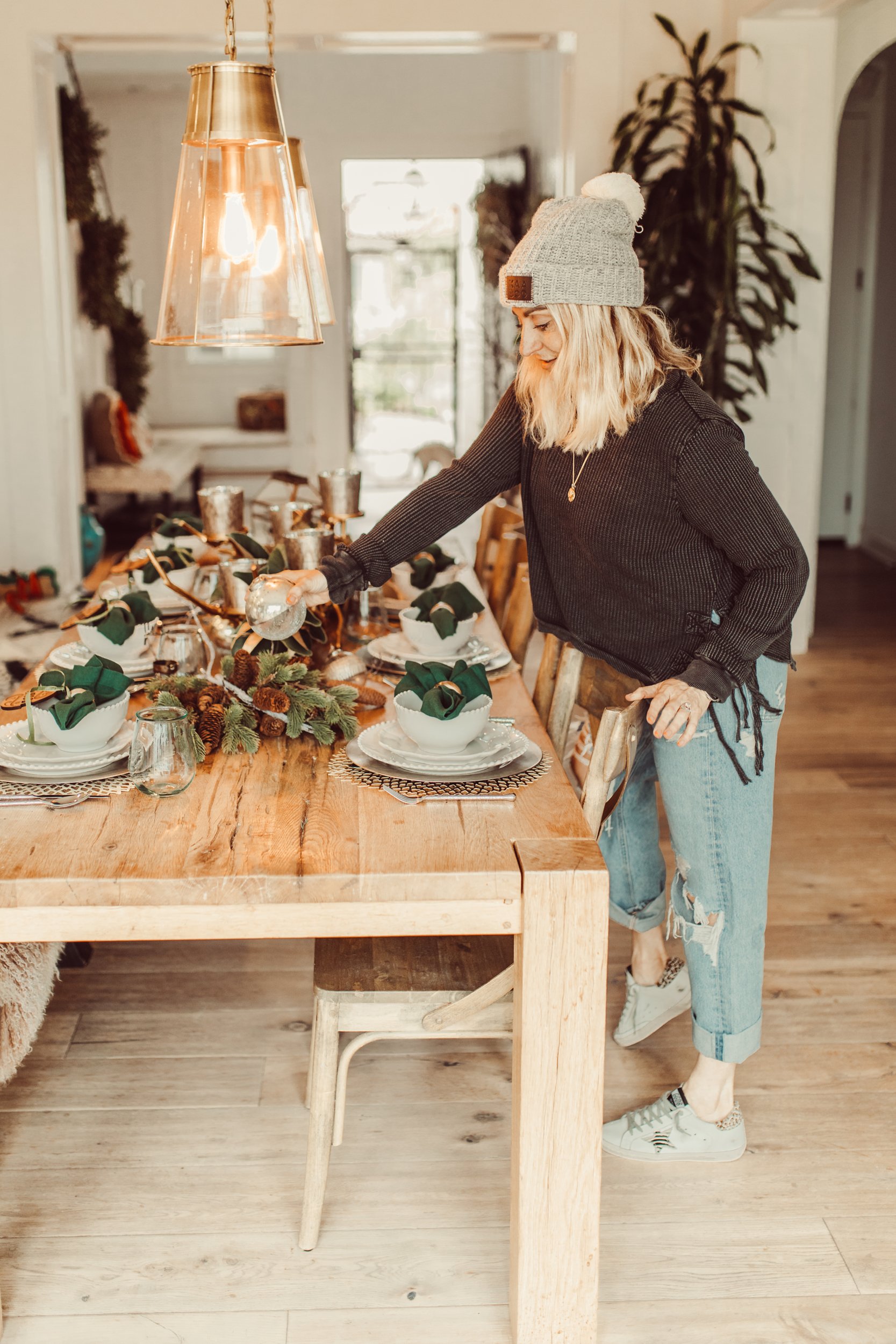 Add Texture to the Table
The tabletop is flat, the plates are flat, the chargers are flat…altogether it can feel a little boring. But adding textured pieces and dimensions to the table helps it feel fun and inviting.
For my dinnerware, I love the Avignon White collection from Arhaus, and I mix and match the pearl and scalloped trimmed plates to break up the look. (You want it cohesive but not too matchy-matchy!) My flatware is hammered metal utensils from Pottery Barn and everything is set atop a textured, natural charger. It draws in the eye without looking overdramatic.

---
In Canada, Santa has his own zip code. As part of a special letter-writing program to support literacy, the Canadian Post Office started answering the letters that they received each holiday season. They ended up getting so many that they set up a special postal code: H0H 0H0.
---
Built Height
With all your flatware and dinnerware close to the tabletop, you want to start building up—but not too high! You still need to see each other over all that decorative foliage! I top my plates with puffed napkins in olive wood napkin rings from Pottery Barn and tie my personalized ornamental place setting on top.
Over the runner garland, add a dramatic candelabra centerpiece and layer metallic candles throughout at varying heights. Add a few ornaments for sparkle and you have a centerpiece that will call everyone to the table!
---
Natalie Wood was eight years old when she starred in "Miracle on 34th Street," and she believed that her co-star Edmund Gwenn was actually the real Santa Claus.
---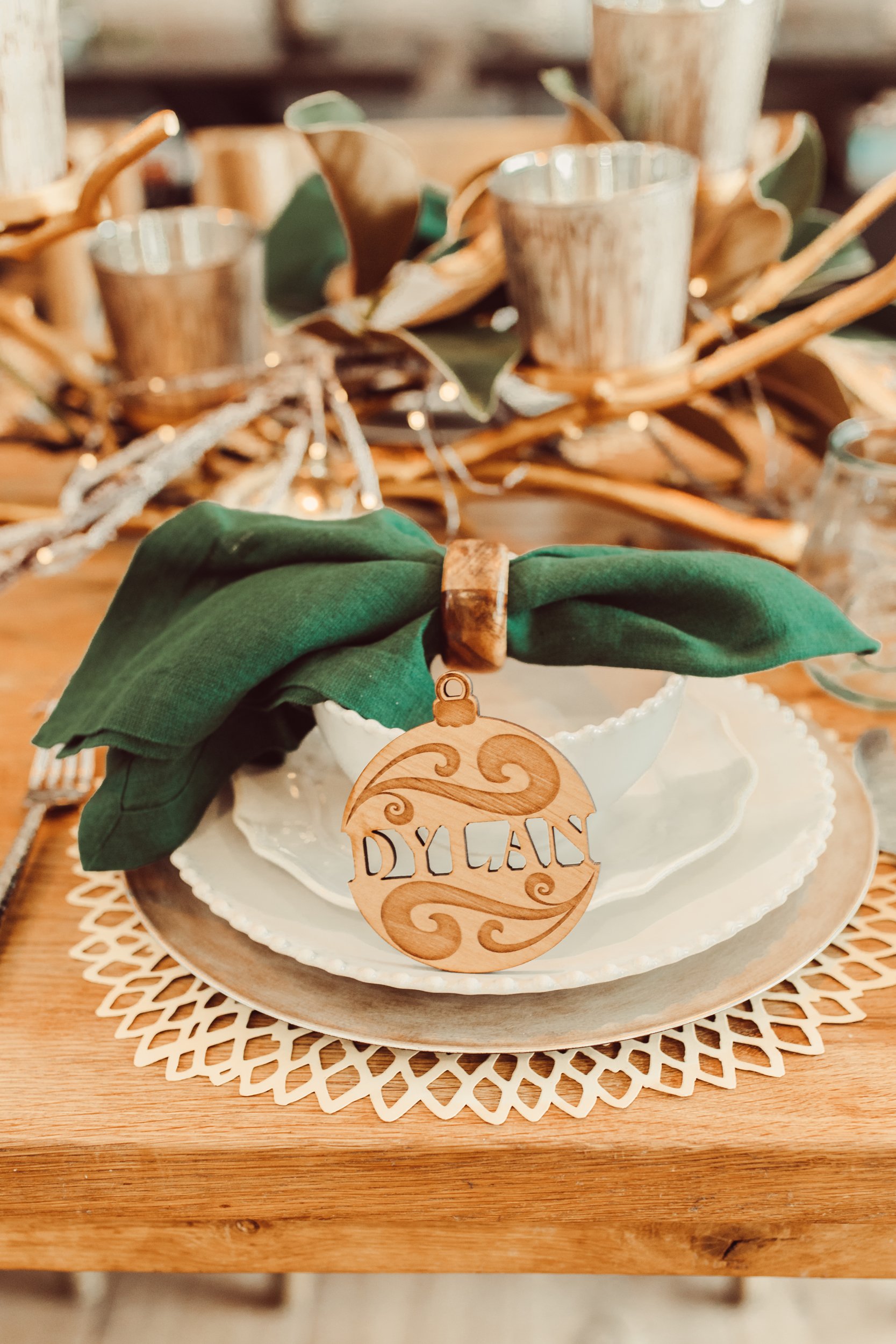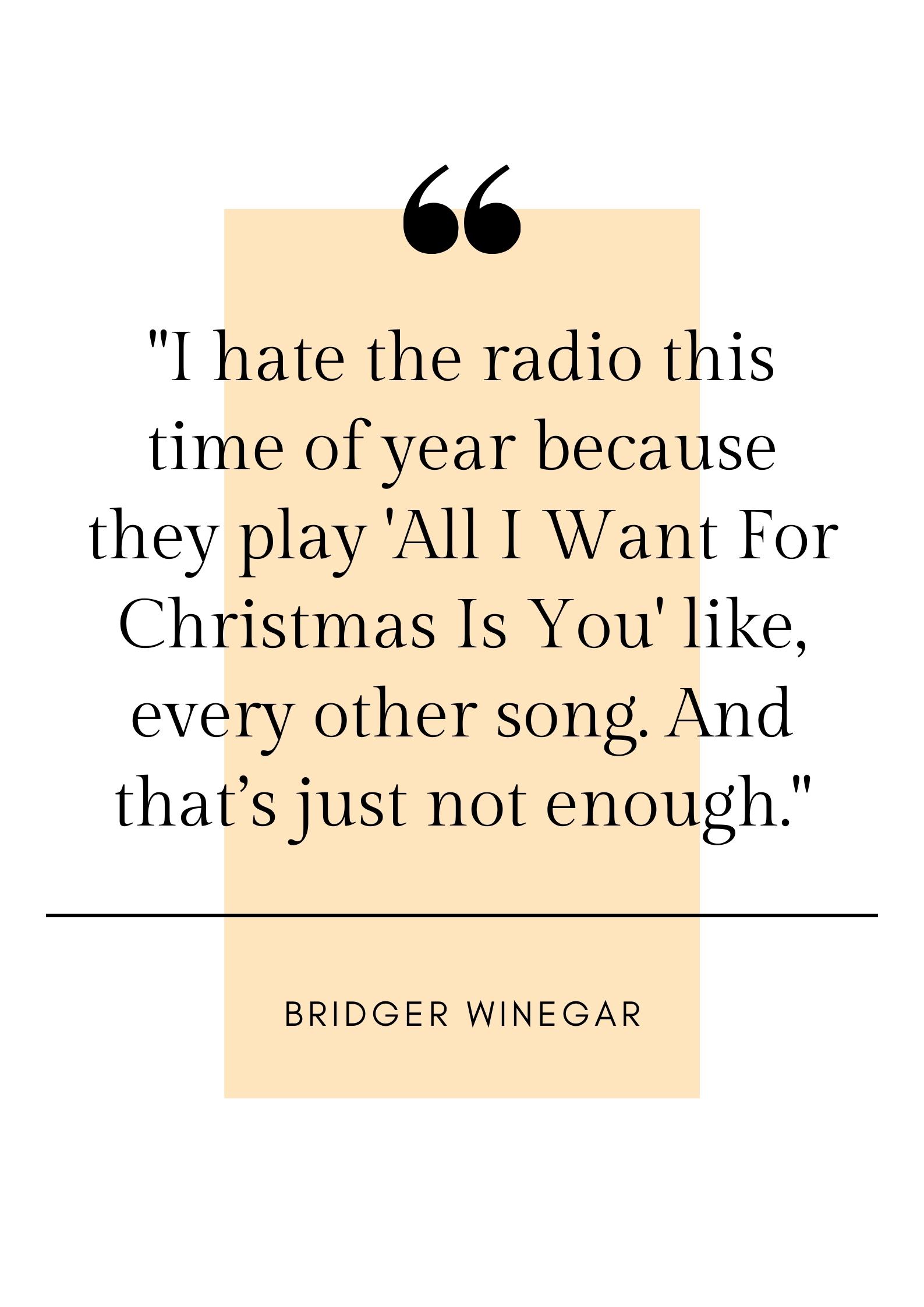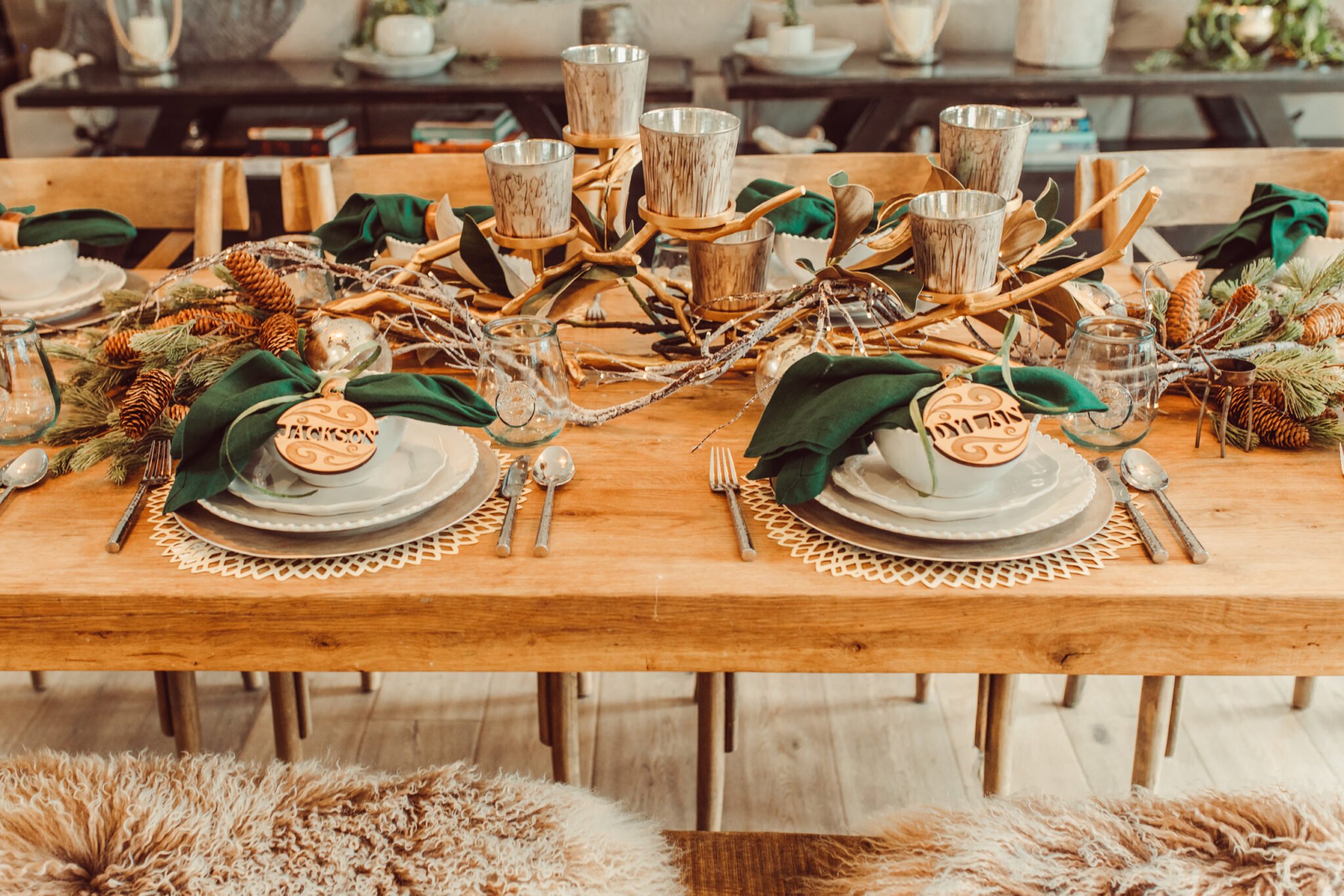 Tips for Parenting In Style...
Never boring, always awesome. Keep up to date with the latest from City Girl Gone Mom.