What's not to love about a killer cheese and charcuterie board? Perfect for literally any gathering, they're delicious, versatile and, most importantly, EASY! Whether it's a a laid-back girls' get together, a summer soiree, or a festive holiday event, simply put, cheese and charcuterie boards are kind of our jam. So to up your cheese-and-meats game and, let's face it, put your name on the easiest task for the potluck, I'm sharing our no-fail tips for how to make a cheese and charcuterie board to drool over.
---
Charcuterie comes from the French words chair, meaning "flesh," and cuit, meaning "cooked," and refers to cured meats that are served alongside cheeses, fruits and condiments.
---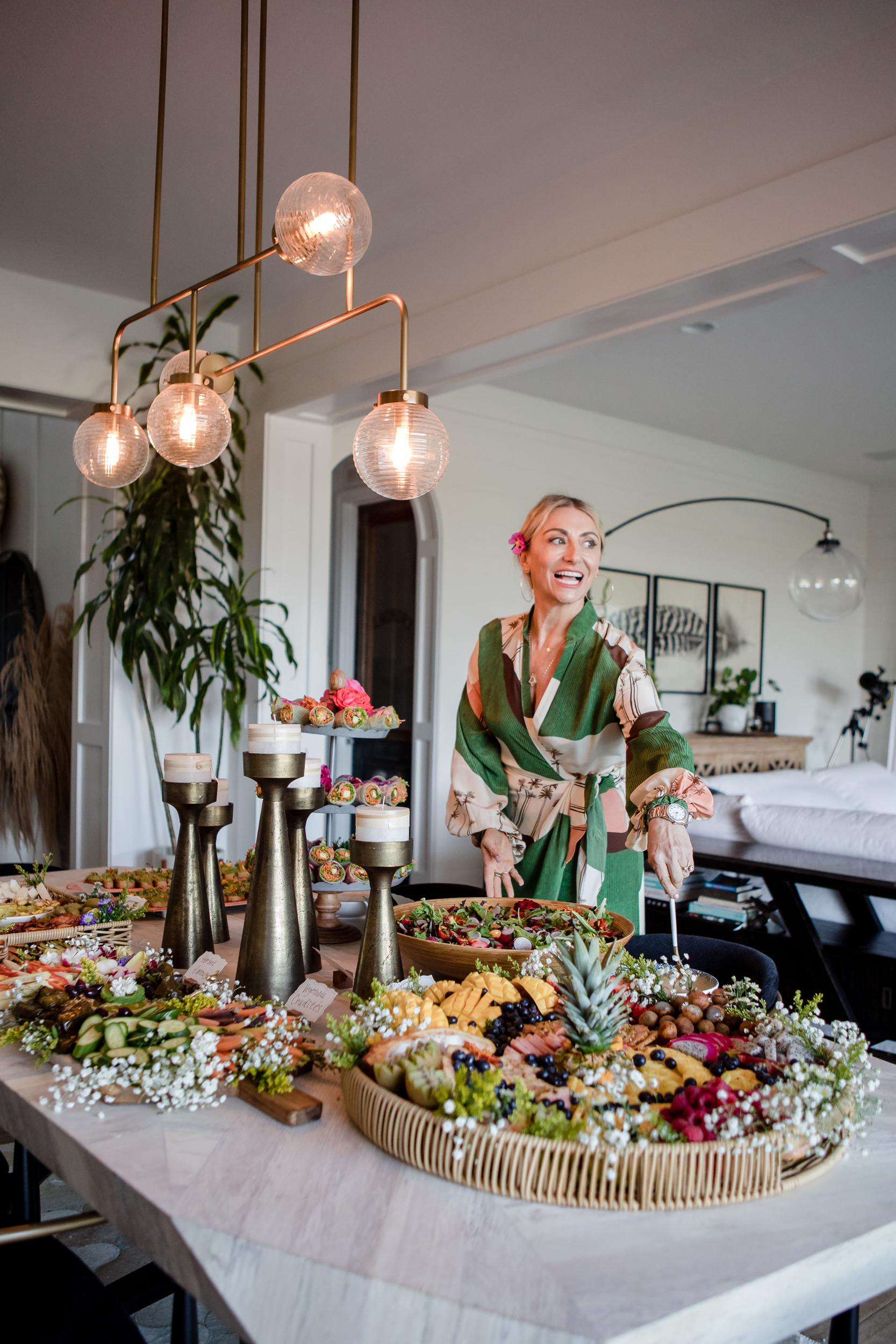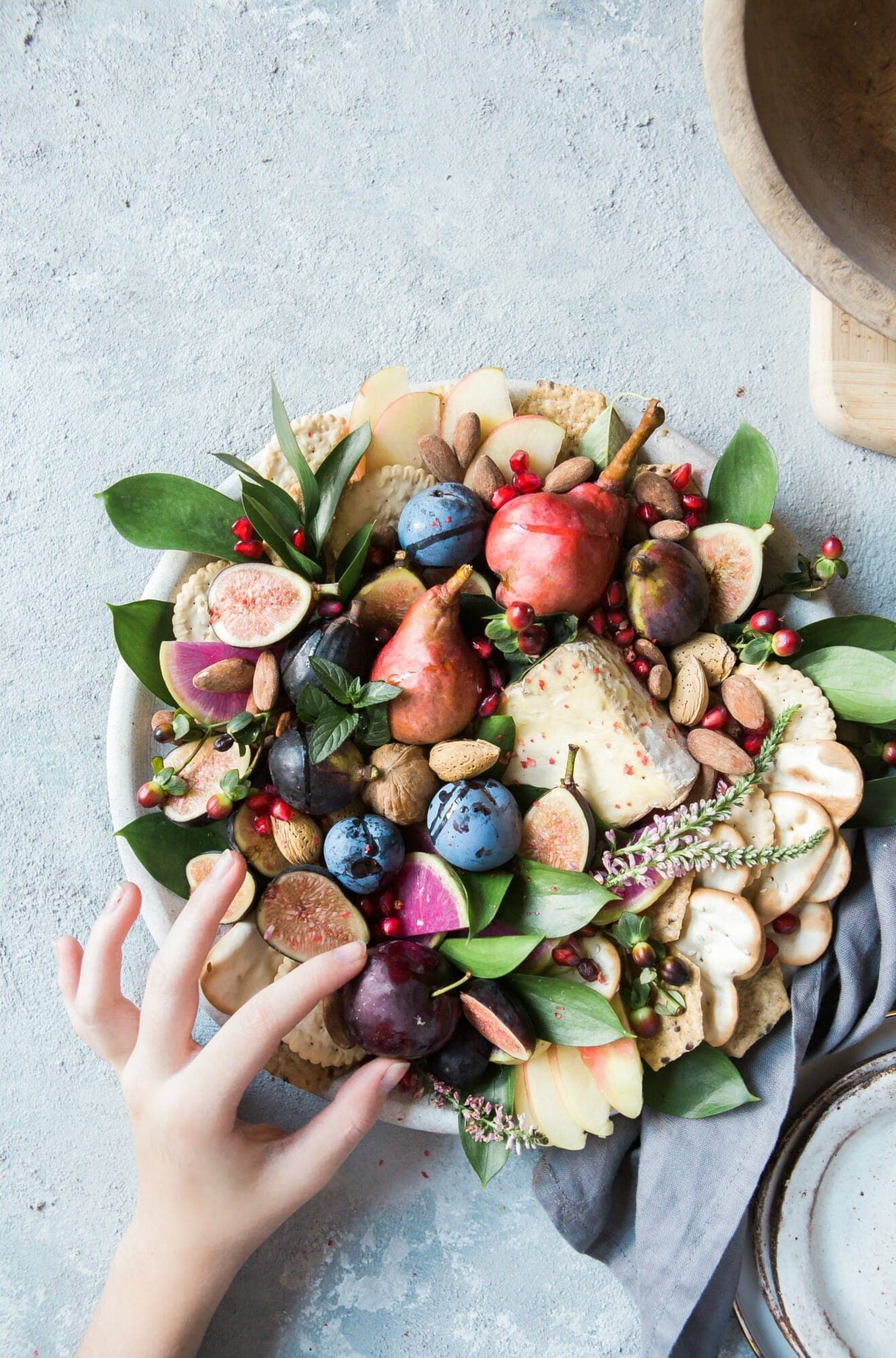 First Things First, It's All About the Board
Cheese may be the main star of this plate, but it all starts with a good foundation. There are so many cool and fun boards out there to fit any occasion, but pick one based on texture and what vibe you're going for.
Slate is great for the dark contrast to the bright colors of the cheese, meat and fruit. It's also fun to label everything in chalk right on the board.
Going for a more rustic vibe? Nailing the look is as simple as using your large wooden cutting board as a base. One with a handle makes for easy transferring, while ones with natural wood shapes are just beautiful.
Lastly, marble is a sure-fire choice to take your board up a notch. Their bright, clean and airy color complements the food so well and always looks elegant.

Have you listened to my podcast? Check out The Mom Confidential!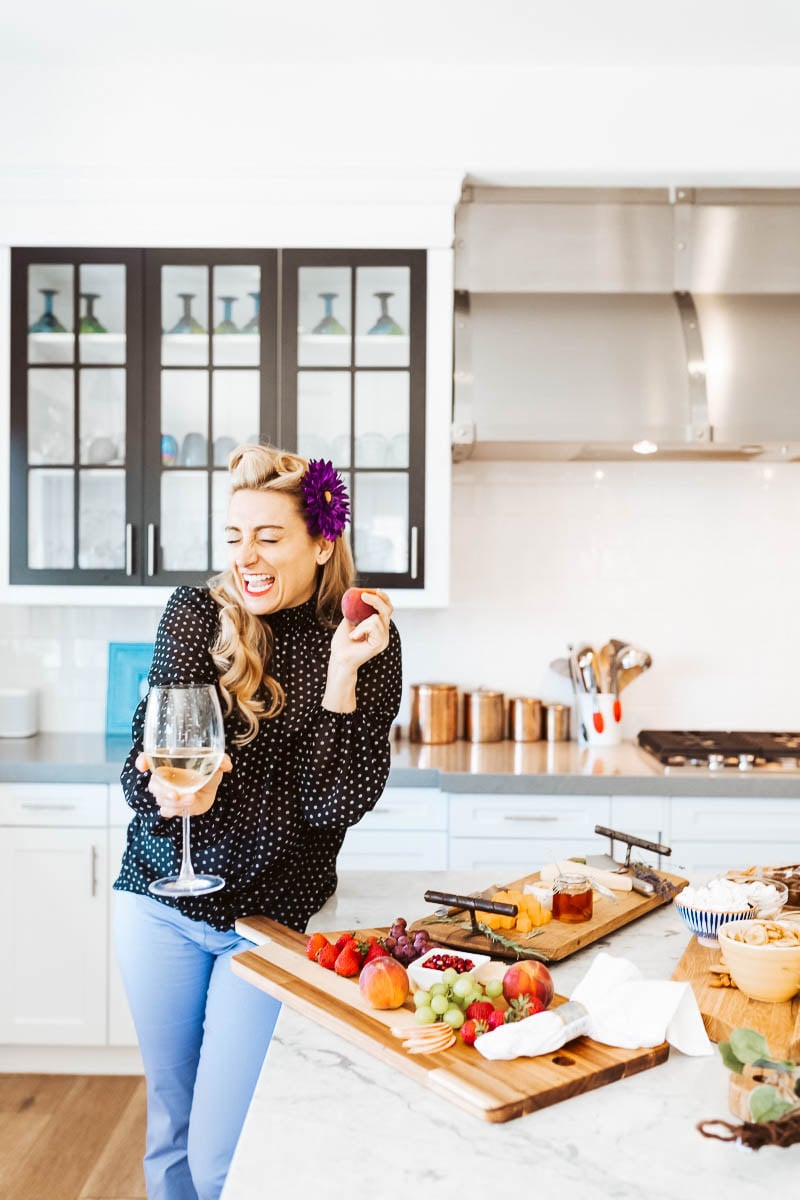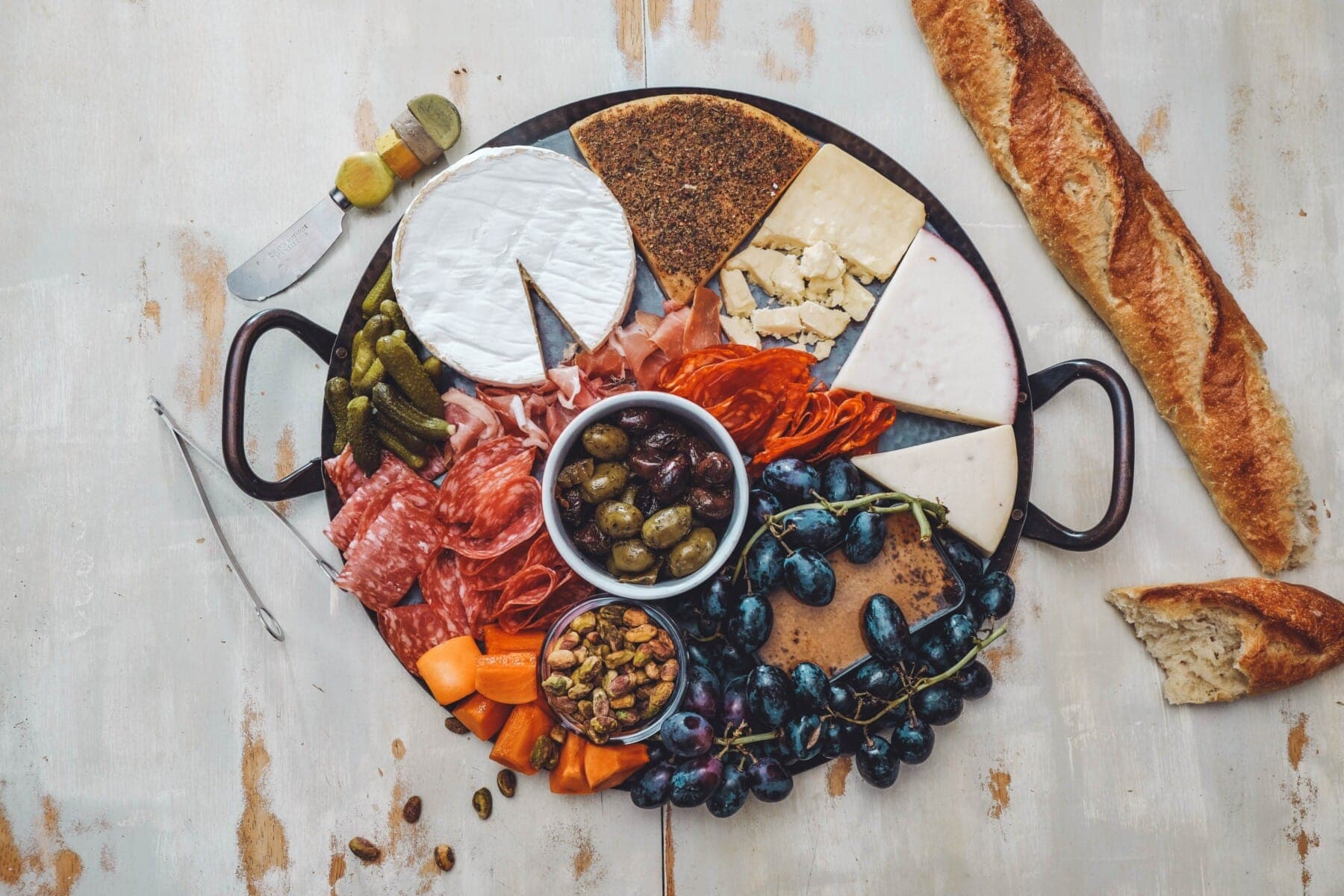 Pile On Your Favorites
Our big secret on making the best cheese and meat board? Putting all the stuff you love on it! It really is that simple. No need to become a cheese snob overnight just to fill the board with names of cheeses you can't pronounce and won't even enjoy the taste of!
Of course, we suggest having a nice variety in order to bring a good range of flavor, color and texture—otherwise what's stopping us from just putting chocolate-covered almonds on a board and calling it a day? (I may or may not have done this.)
---
According to the International Dairy Foods Association, cheese has been around for over 4,000 years, and no one knows which culture created the first cheese.
---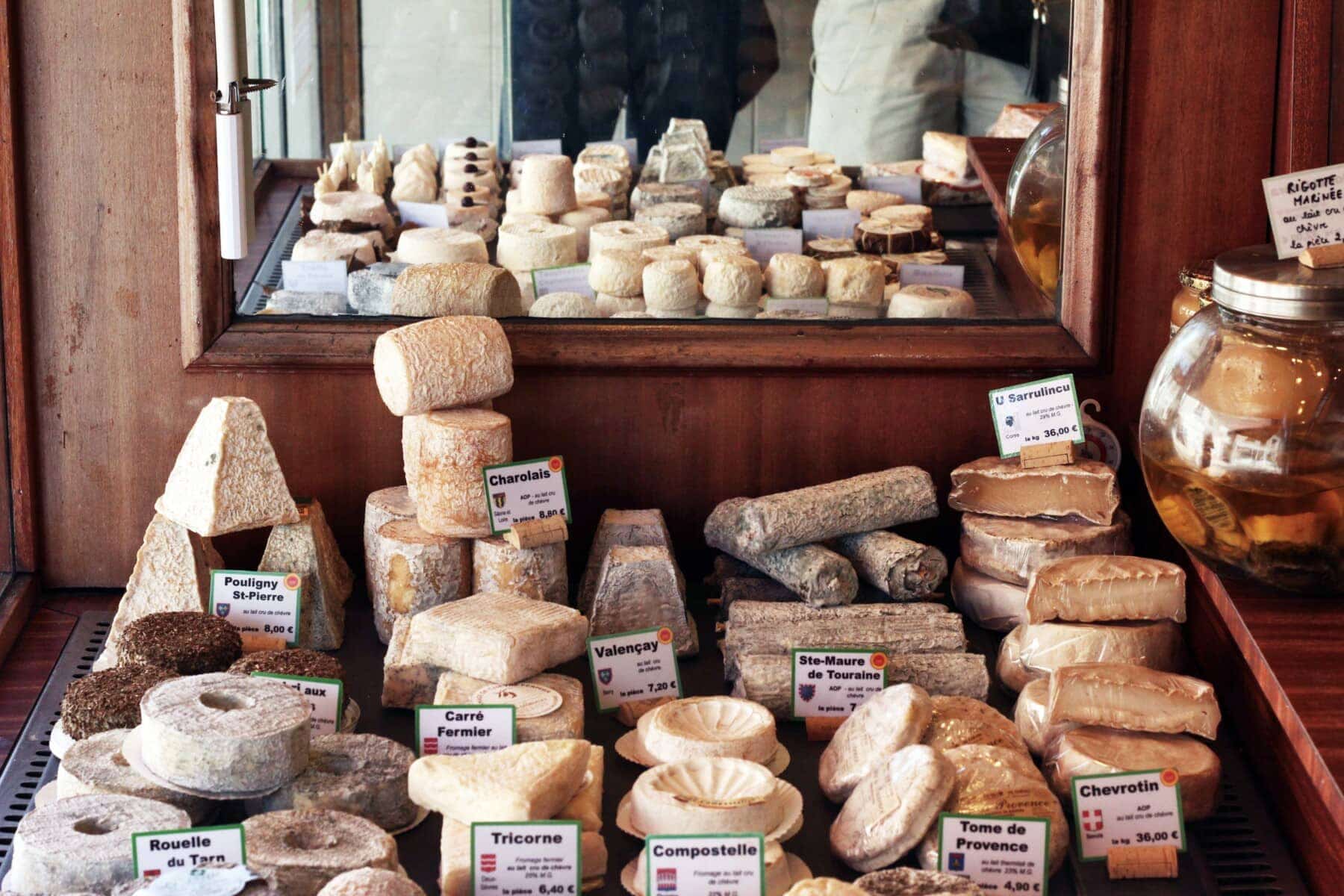 Pick Your Ingredients
Cheese: There are at least three main selections to go for. One is a soft cheese, like a super creamy brie or goat cheese (which can be mild!). Two, a cheese with a strong, sharp flavor like a blue (think gorgonzola or stilton). Three is a hard cheese, like a cheddar or a gruyere.
Meat: There are a number of options to go for, but try choosing two or three selections that vary in smokiness, spiciness and saltiness. A few of our go-tos are prosciutto, cured smoked sausages and a spicy chorizo.
Add-Ons: Fruit, crackers, condiments—you name it, you can put it on a cheese board! Incorporate fruits that are in season, anything from grapes to wine-soaked peaches. Crackers are where you can add texture with multi-grain or a thin-baked—we're also big fans of a crispy baguette. To balance out flavors, add on condiments like relish, jams, mustards, olives, or nuts. Really, the possibilities are endless here.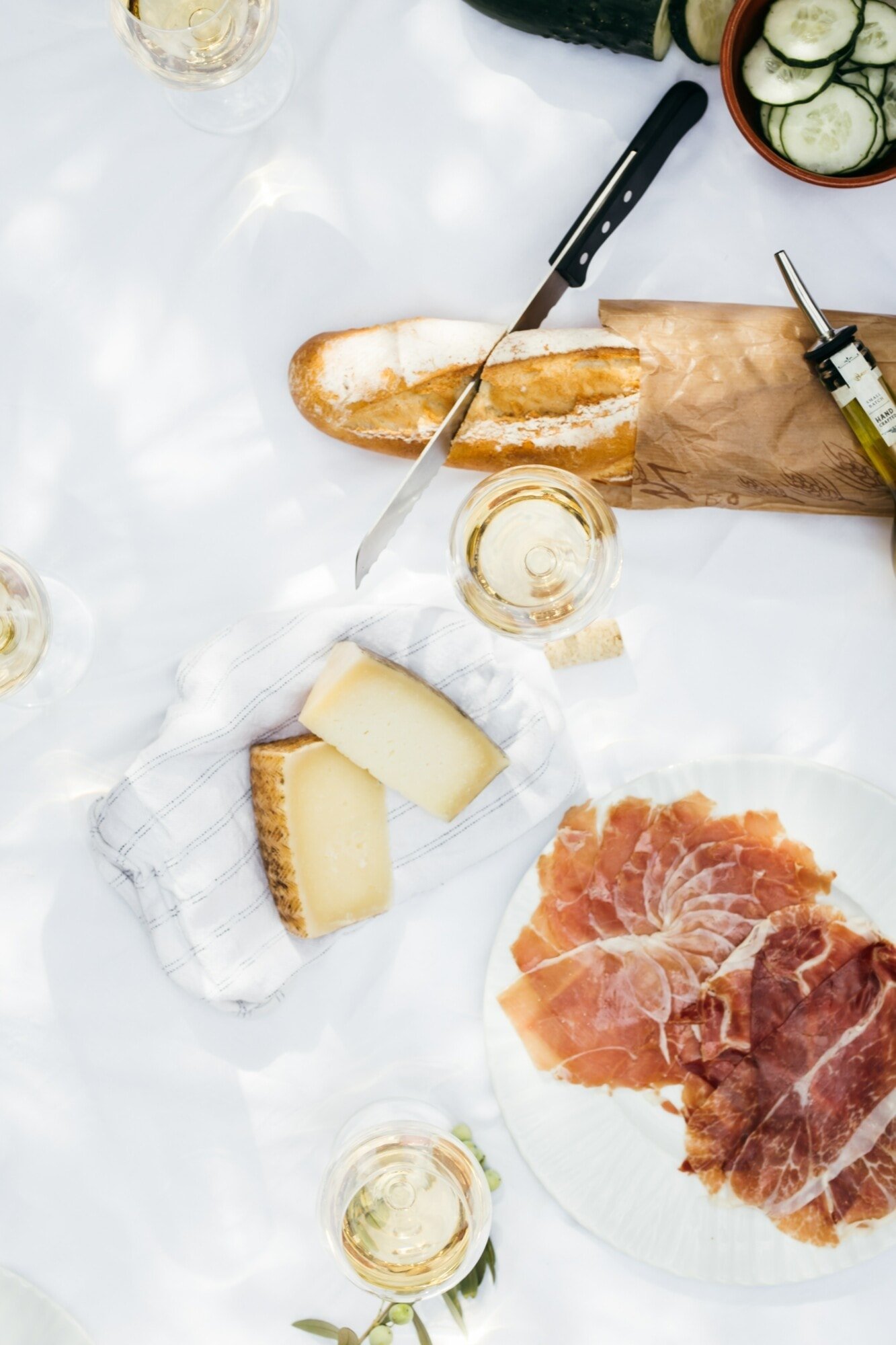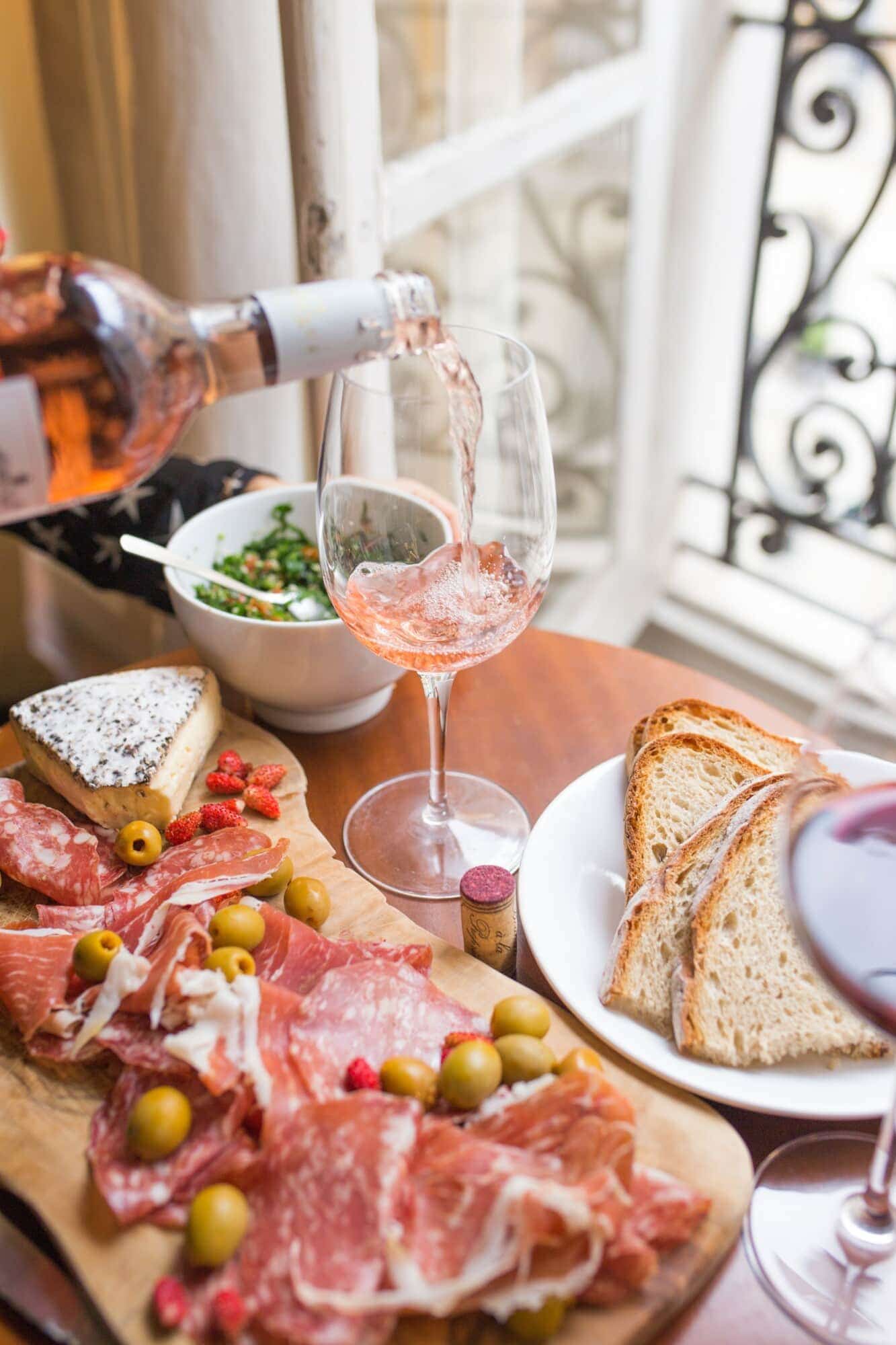 Create a Pinterest-Worthy Presentation
Now comes the fun part! Set your cheese first at an equal distance from each other, and pair each one with its own knife for easy cutting. Add the meat next, placing around the cheese equally. Then, fill in the empty spaces with the remaining fruits, baguette slices, crackers and condiments.
The end result is a totally-stuffed, drool-worthy cheese and charcuterie board that you and your friends will wow over all night long. Mangia!
---
The first pilgrims included cheese in the Mayflower's food supplies when they made their transatlantic voyage to America in 1620.
---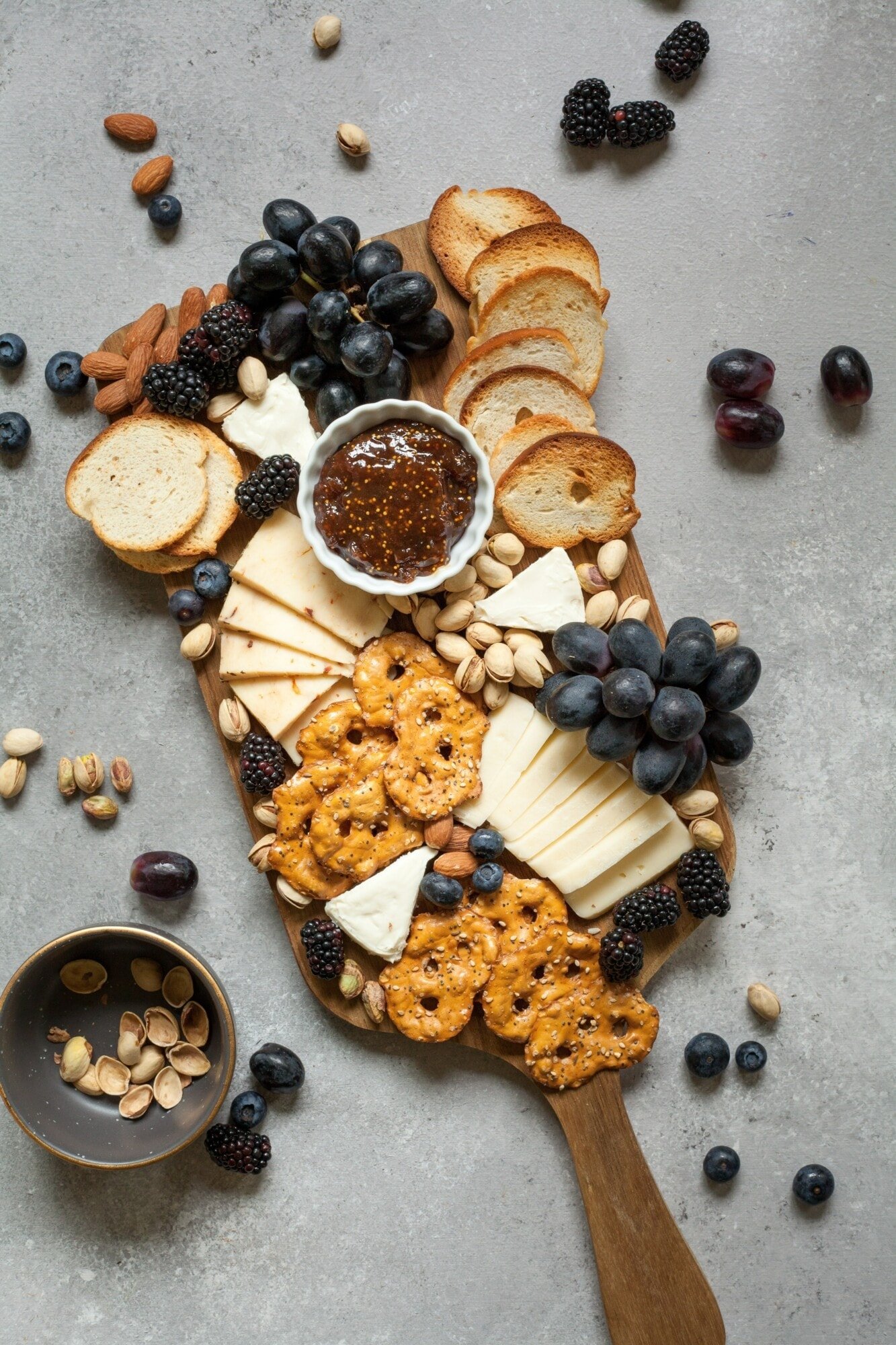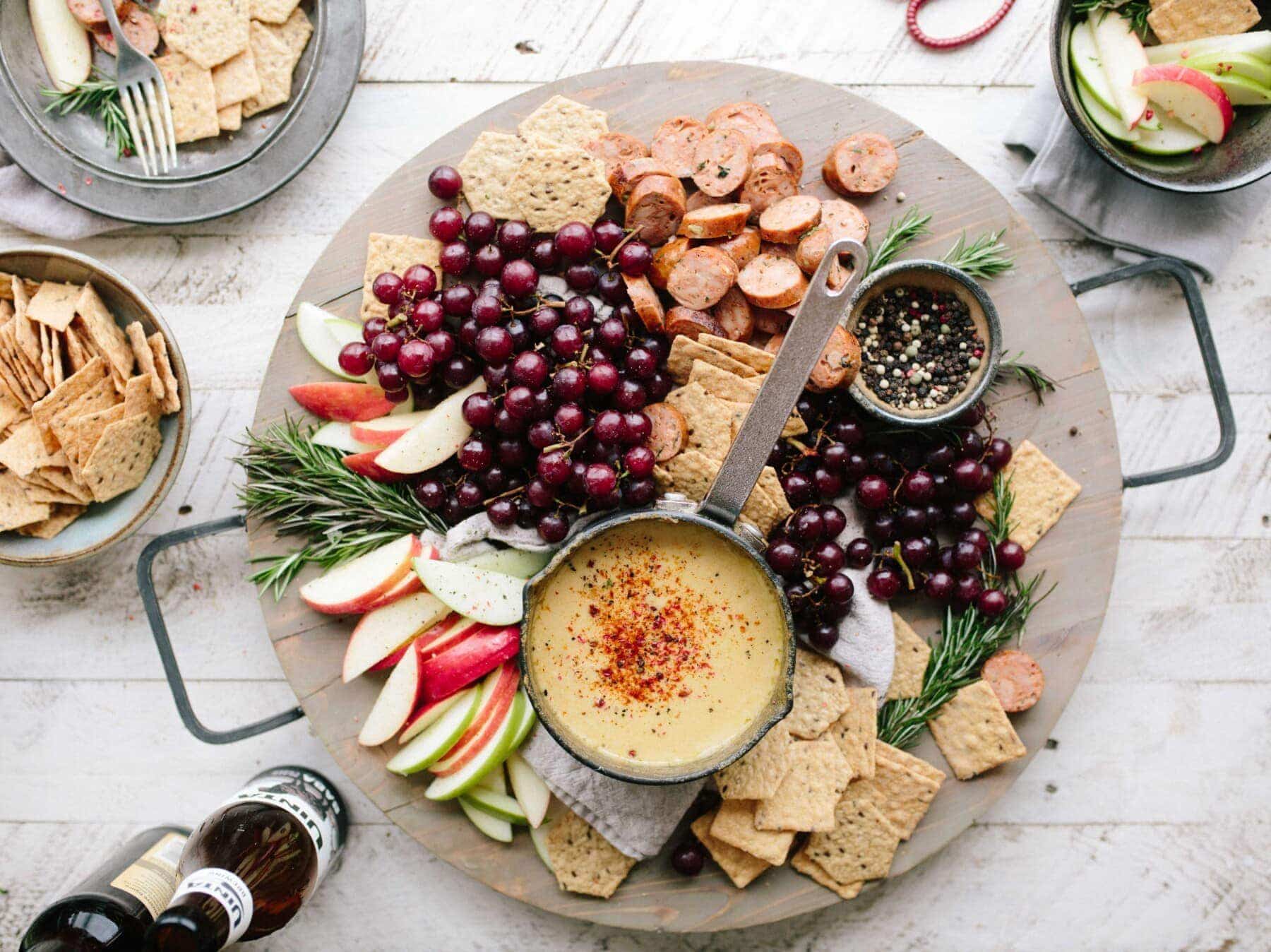 Tips for Parenting In Style...
Never boring, always awesome. Keep up to date with the latest from City Girl Gone Mom.