Now that I live in California, I have to say I feel blessed to have been raised in NYC! There's so much history, and it's truly the most cultural city in the world. From the food to the architecture, there is no place in the world like NYC. It has a life and soul of its own. So when I was given the opportunity to tour the new Rose Hill residential building, the first ground-up development by Rockefeller Group (yes, the same group that built Rockefeller Center) I jumped at the chance.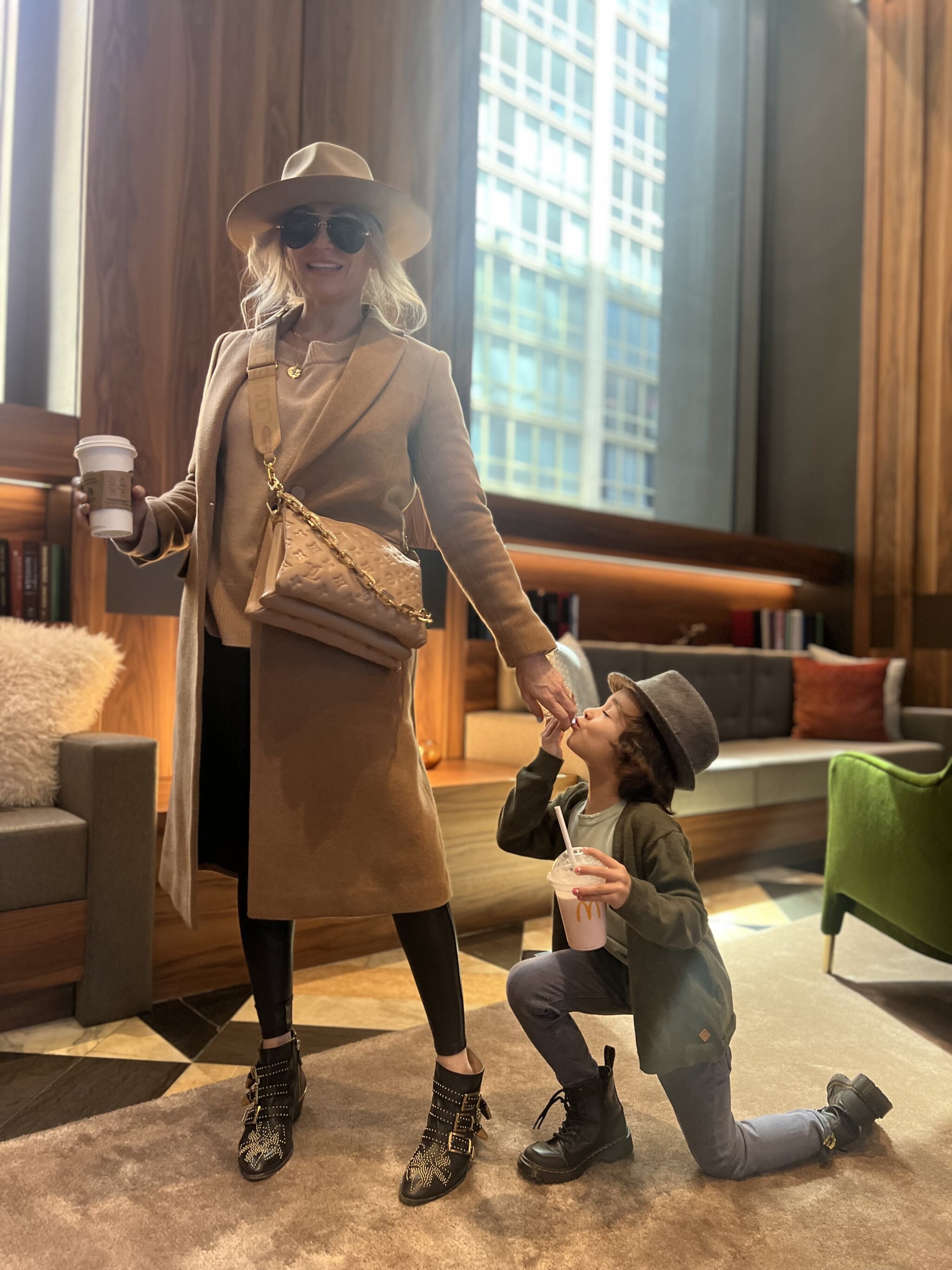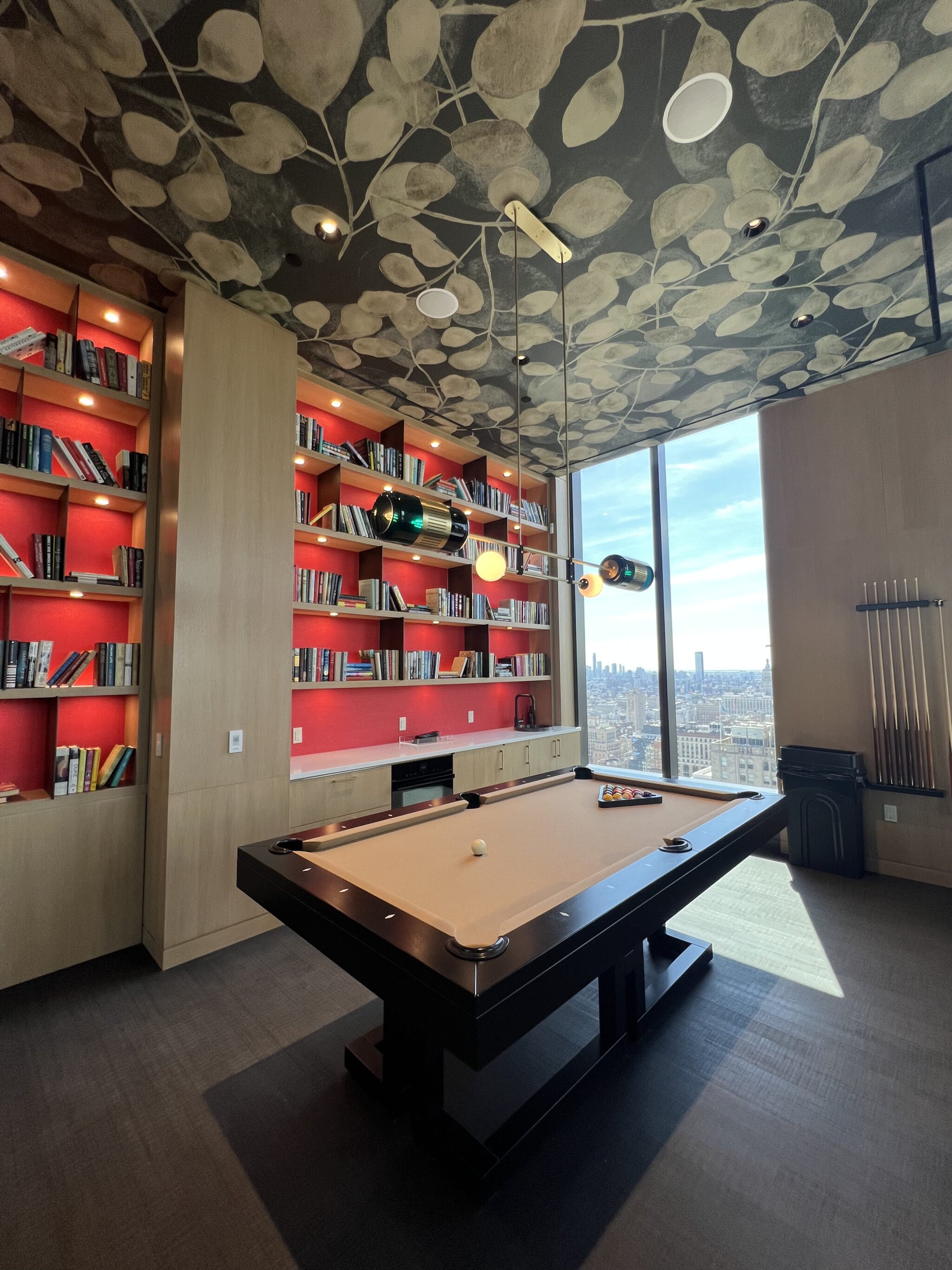 A Part of the City
Designed to emulate the Empire State Building or the Chrysler Building, Rose Hill is a place I would love to call home! At 605 feet tall and 45 stories, Rockefeller Group wanted a building that felt very New York. A building to stand the test of time, just like the original Rockefeller Center.
So they hired NYC natives, husband and wife team, Nancy Ruddy and John Cetra of global architect firm CetraRuddy to design this gorgeous residential building. Of course, as born and raised New Yorkers, this building is their love letter to the city.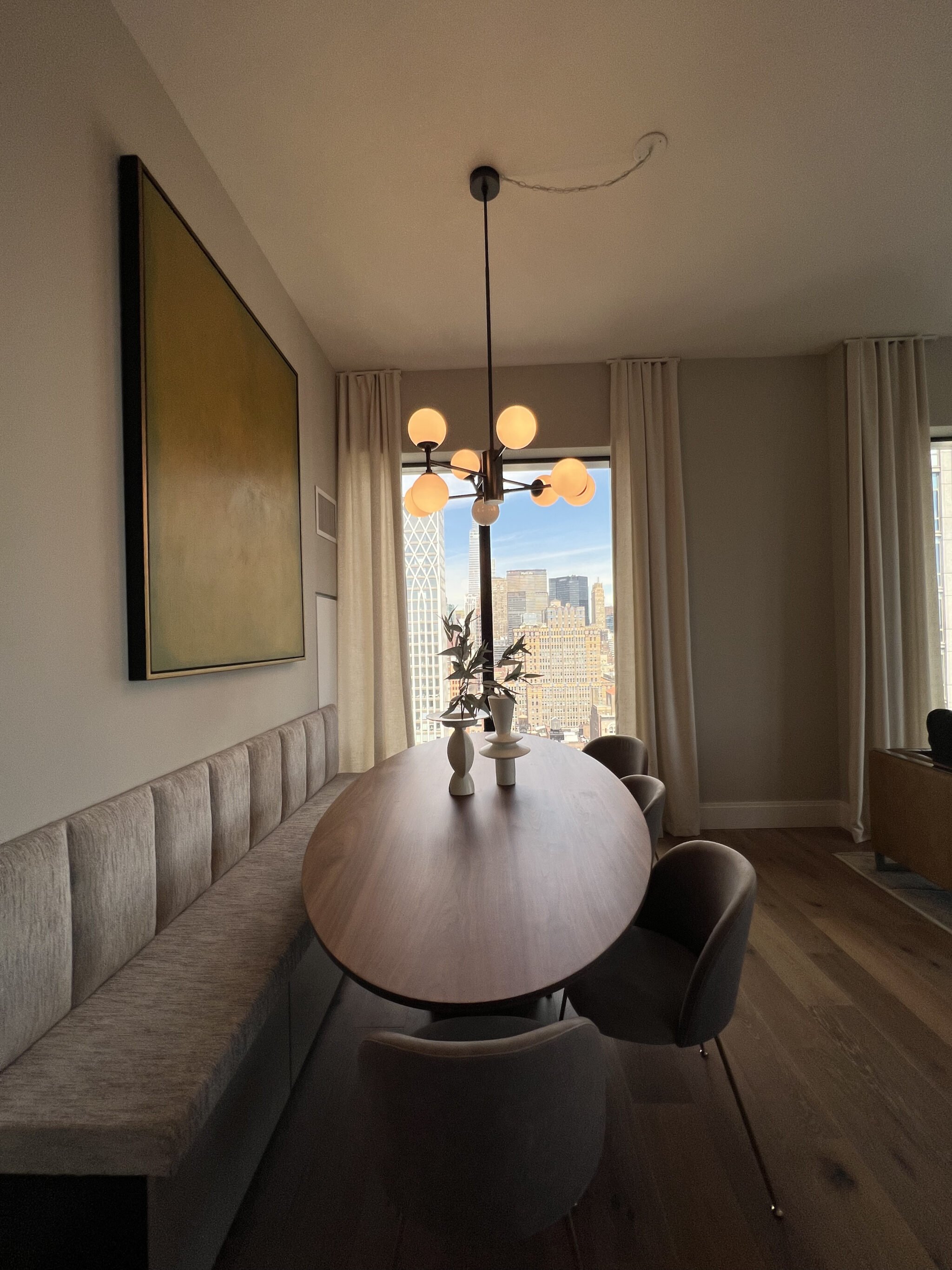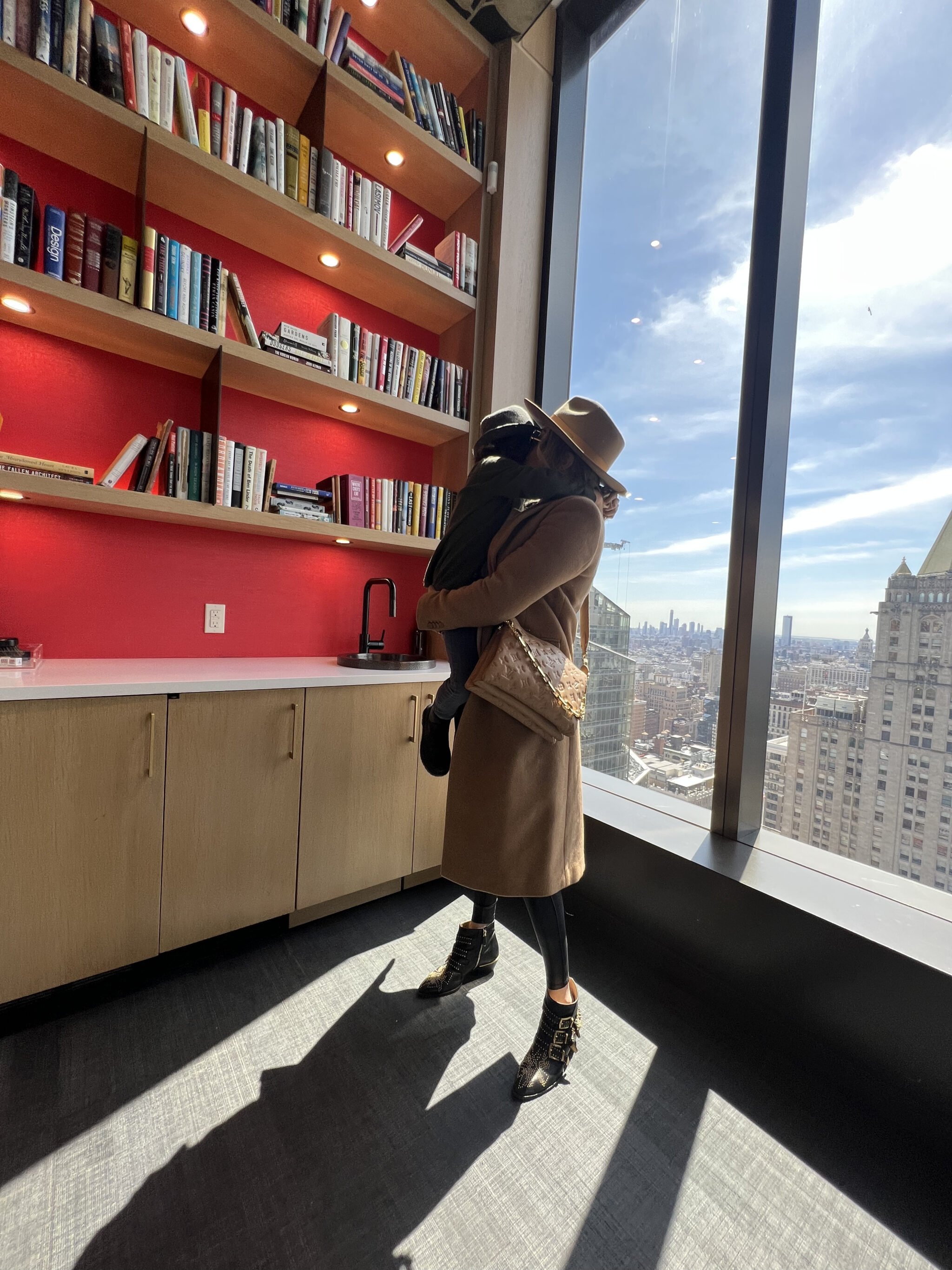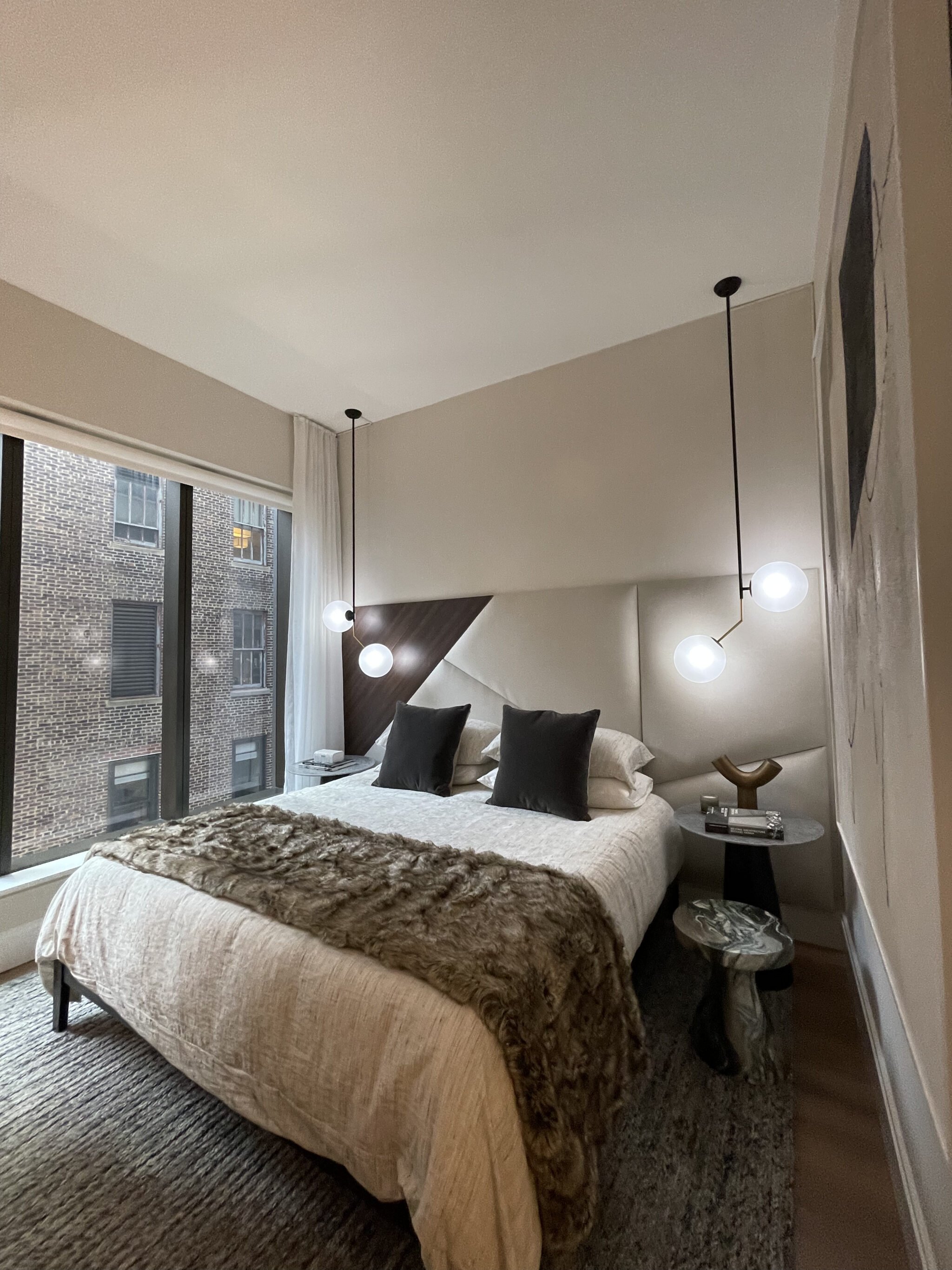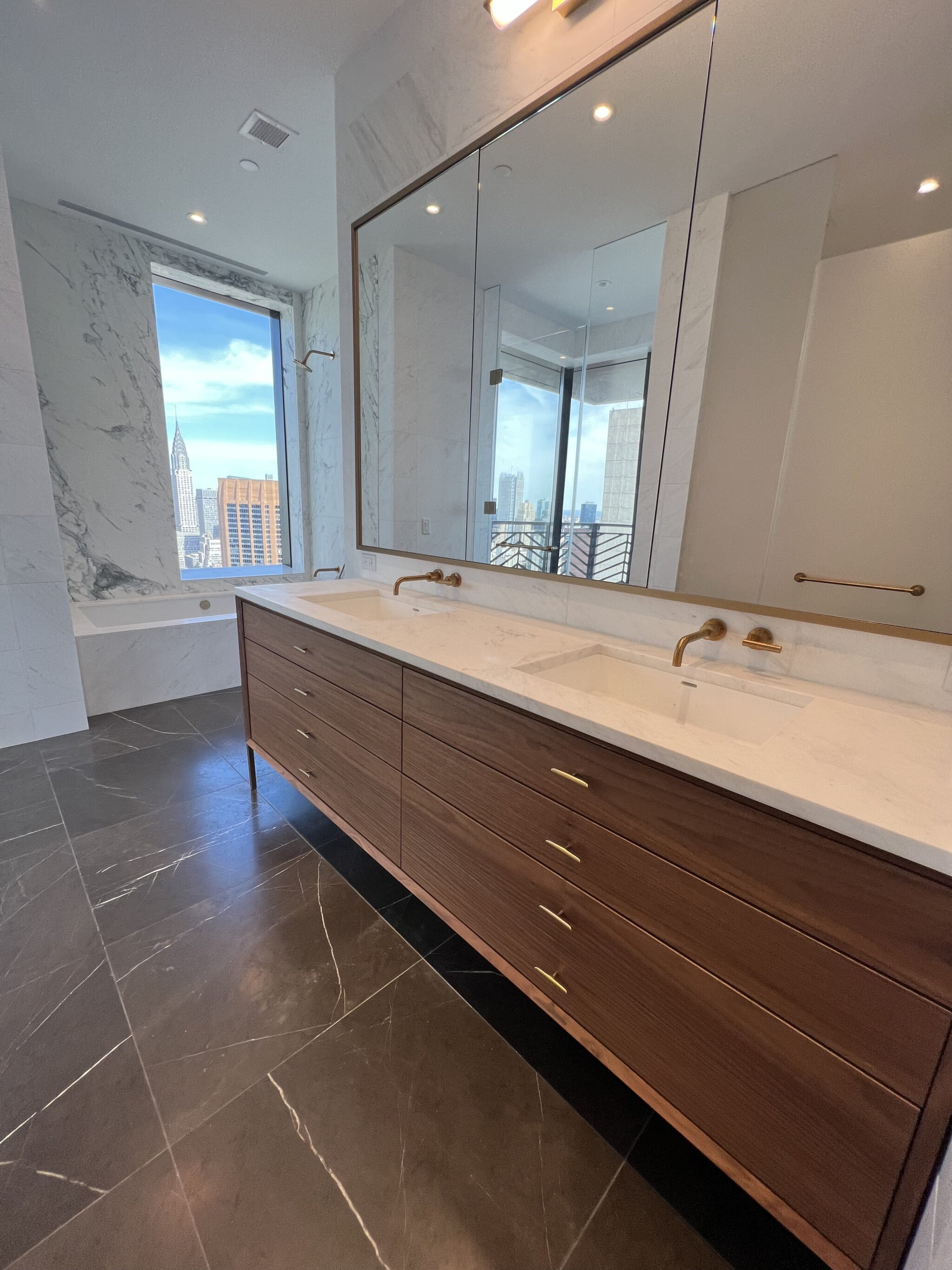 A Tribute to Old New York
Rose Hill is situated in the popular Nomad neighborhood in the center of Manhattan. However, its name originates from the town's namesake, a farm called Rose Hill. With 121 apartments and 24 unique floorplans, Rose Hill feels like a building that was built 100 years ago but with every modern comfort.
Building amenities are designed as a tribute to its original Art Deco inspiration. A professional squash court, gym, and 50-foot swimming pool inspired by pools in the 1920s are just some of the amenities this property offers its residents. Inside, artist Matthew Cole spent months painting the mural on the lobby wall. It's a beautiful nod to the original 30 Rock entry. To see a bit of everything, make sure to watch our YouTube video to see the full tour given by Brody!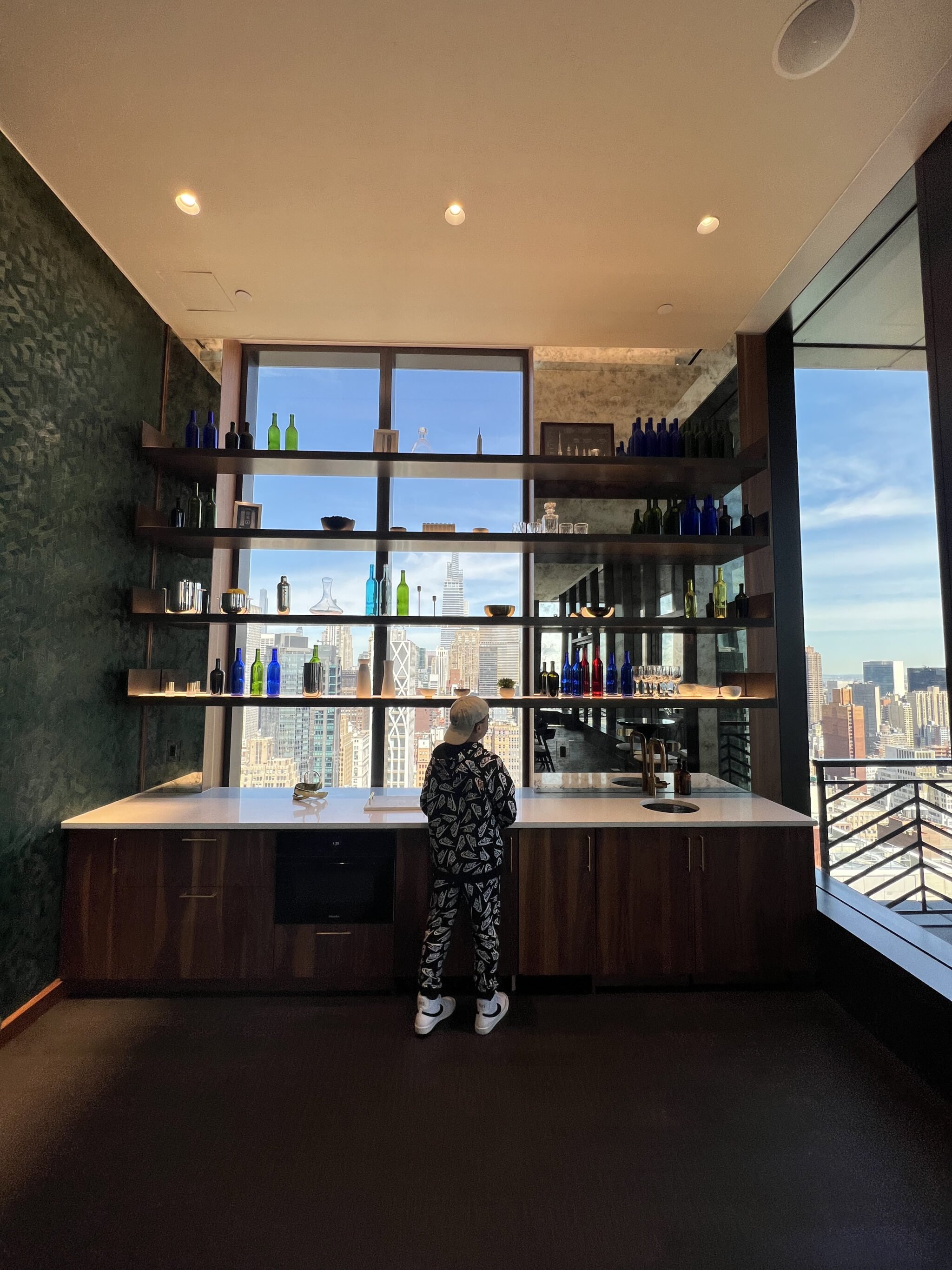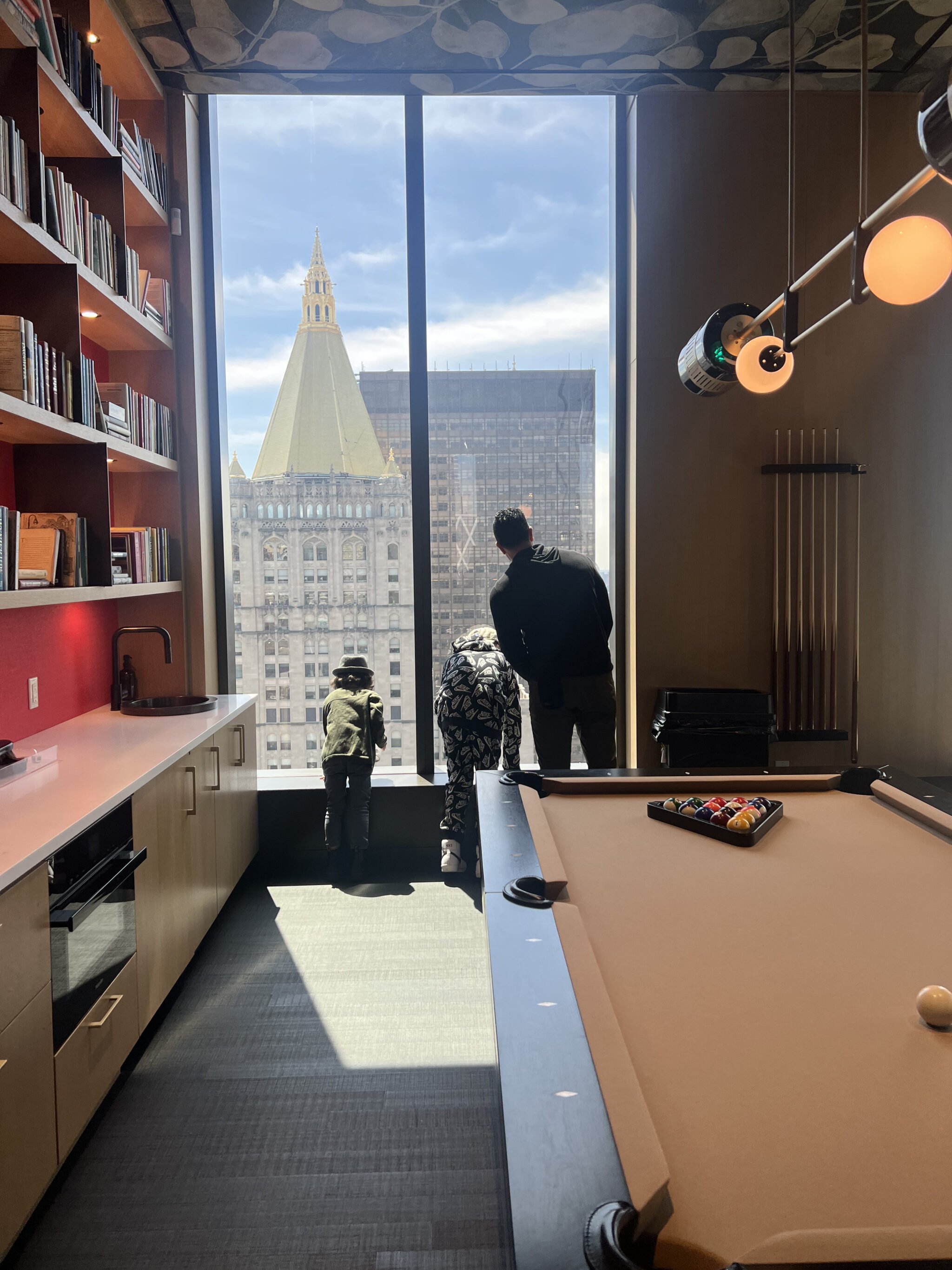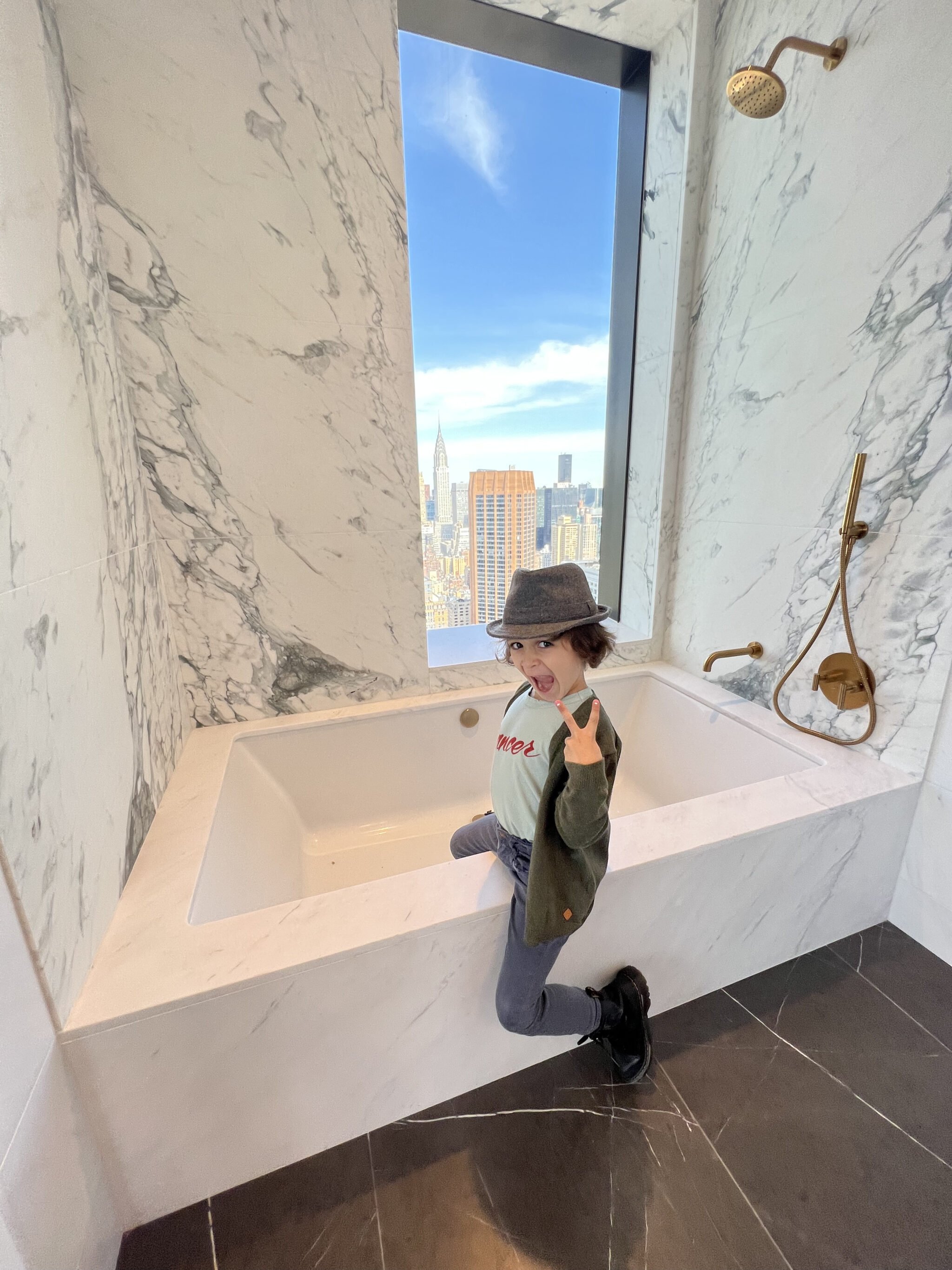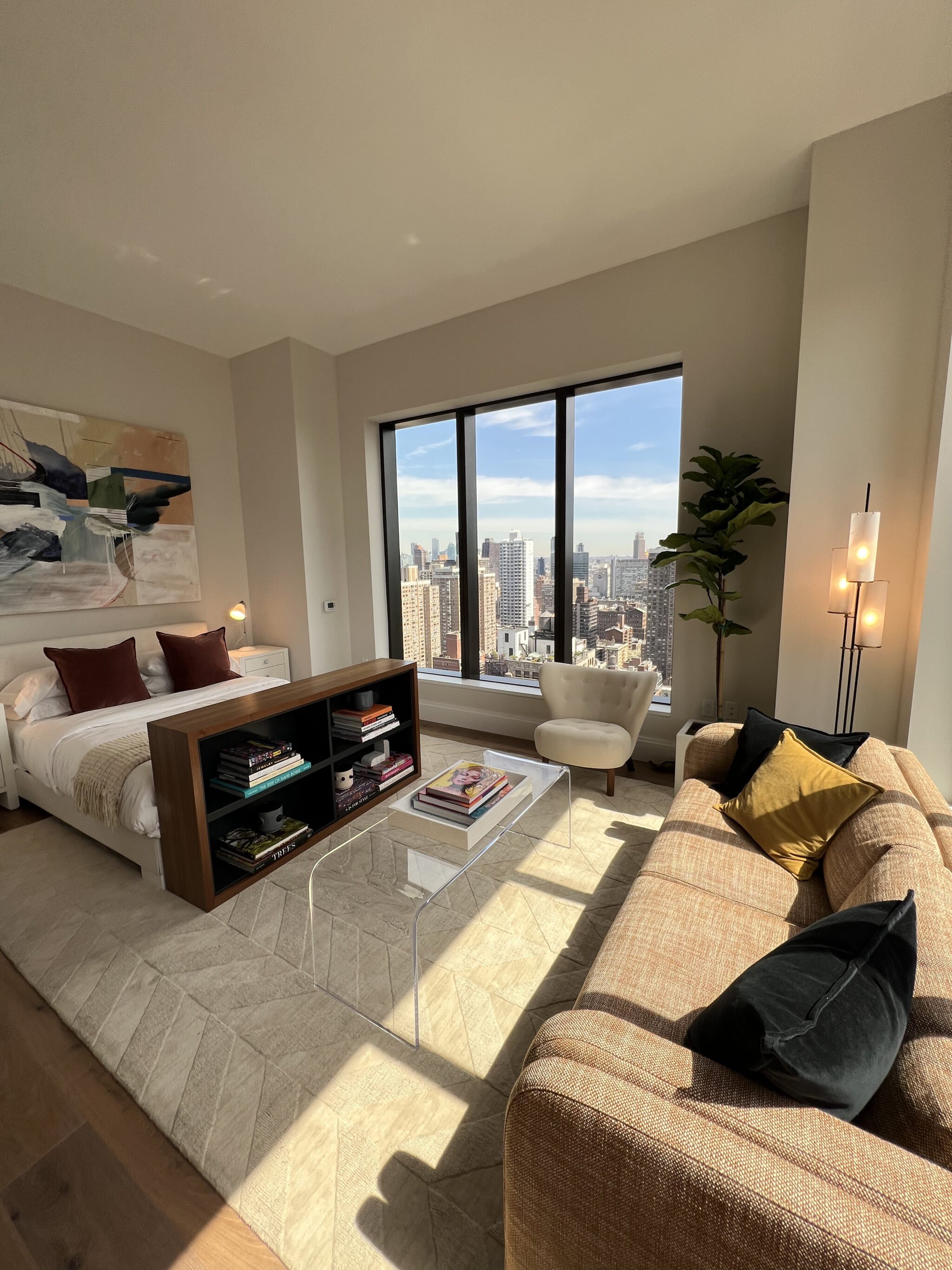 Living in Luxury
Inside was everything home decor fans could want! Seven-inch wide rusticated hardwood floors, Miele appliances, Calcutta marble kitchens, and metal and glass upper cabinetry with walnut islands. And that's even without mentioning all the hand-selected finishes that Nancy picked out! Each piece helps to make these gorgeous apartments look and feel like home. My boys loved the billiards table in the game room. But honestly, I don't think any of us could get enough of those floor-to-ceiling views!
In fact, those views can be seen from every story of Rose Hill. There's a private dining room on the 37th floor that residents can reserve for special occasions, equipped with a grill and 360-degree views of Manhattan. After, we saw views of Madison Square Park, the Flatiron Building, and Hudson Rivers from the Observatory Terrace, a 700-square-foot terrace with walls lined with a curated book collection from the Strand.
If you're looking for a new home in NYC, this is the place. If I ever decide to get up and move my family cross-country again, we'll be moving in!
Have you listened to my podcast? Check out The Mom Confidential!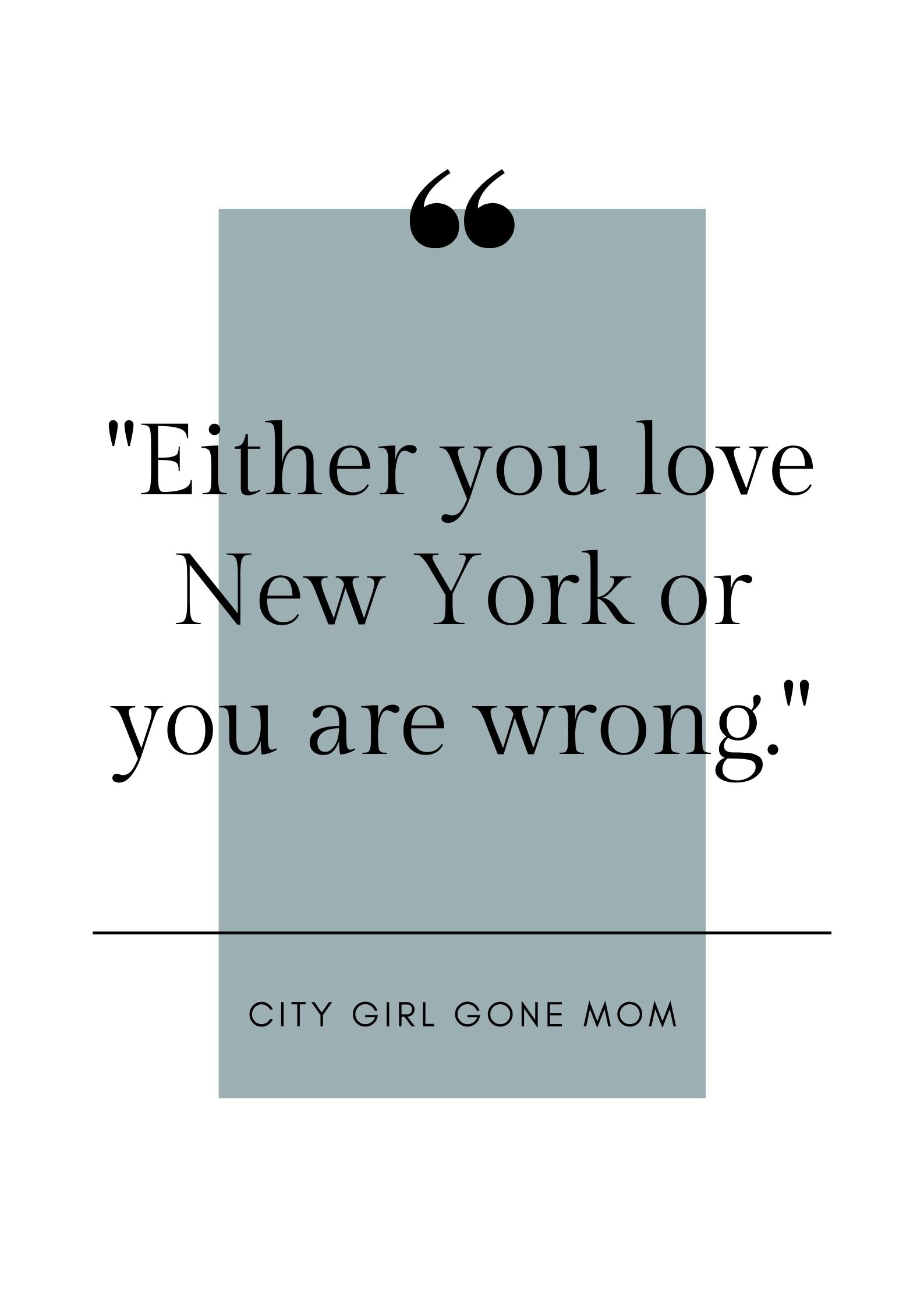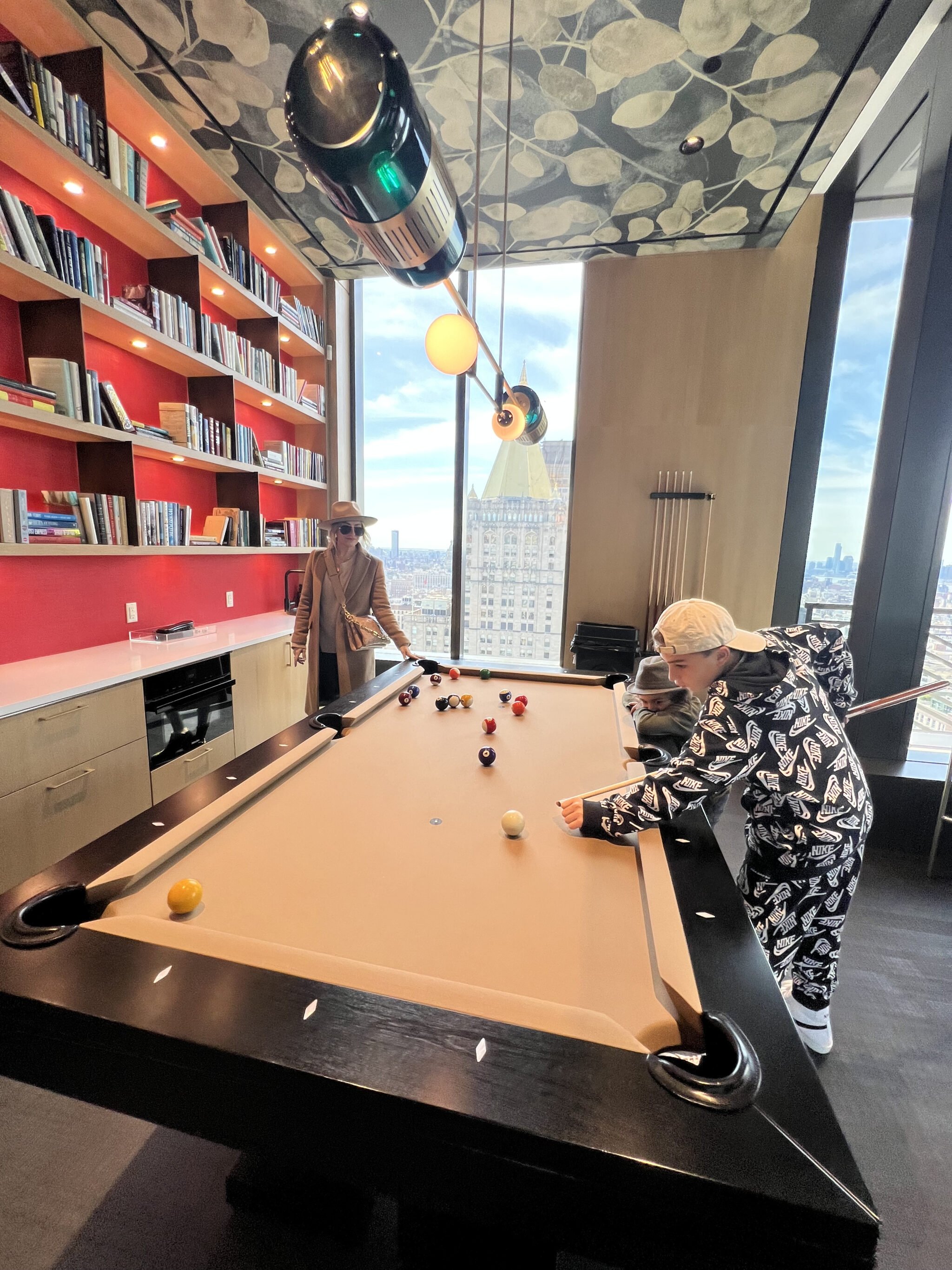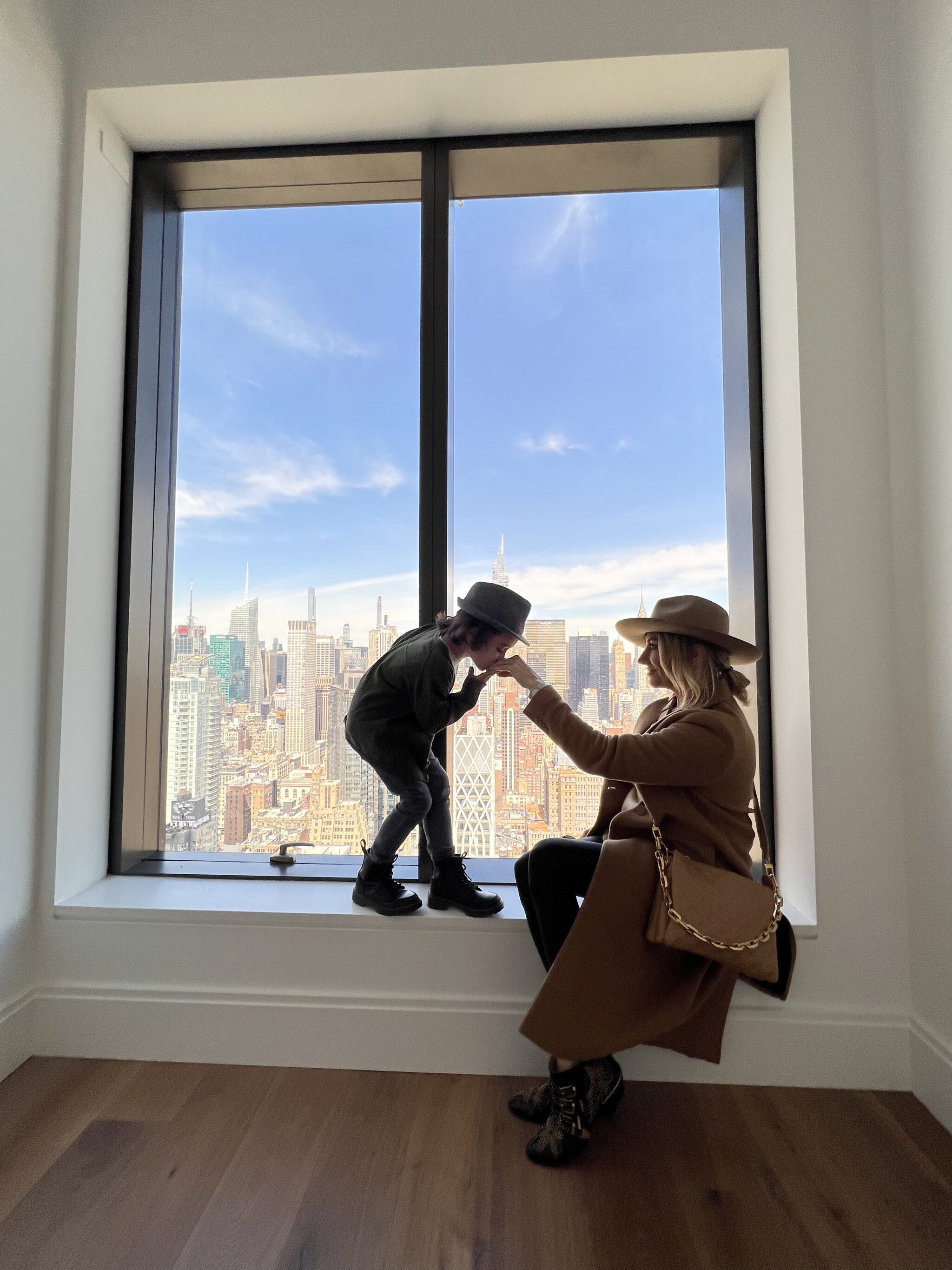 Tips for Parenting In Style...
Never boring, always awesome. Keep up to date with the latest from City Girl Gone Mom.