Behind the Scenes With the New Arhaus Catalog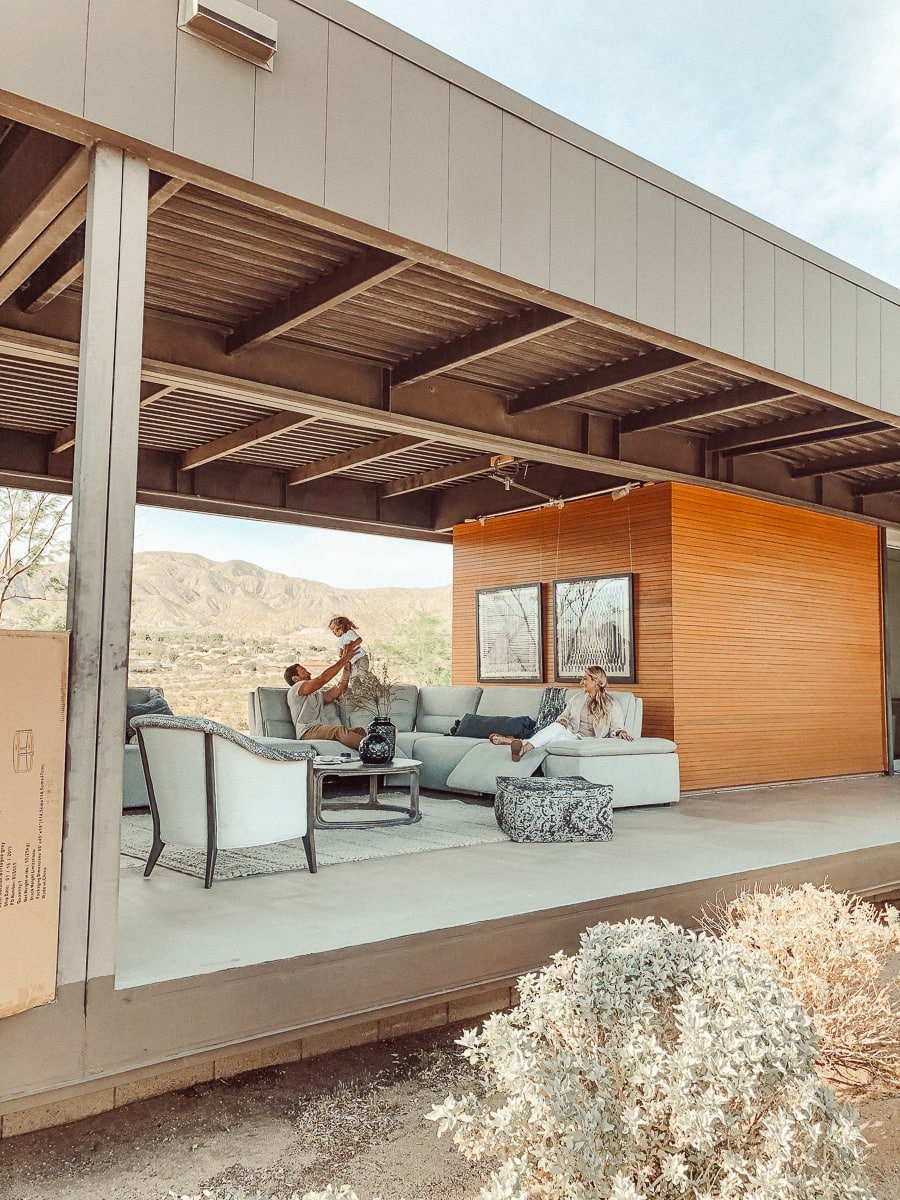 This Post Is Sponsored By Arhaus. As Always, All Opinions Are My Own. Thank You For Sponsoring CityGirlGoneMom.
Behind the Scenes With the New Arhaus Catalog
If you need to know anything about me, it's this: I love my family, I love my home and I love to create. Whether it's a fresh coat of paint, adding statement decor pieces, or going for a total room rehaul, I'm no stranger to the weekend DIY project—and neither is my sweet hunny who I always rope into helping me! I can't help it. I love creating and transforming a space into something beautiful and uniquely us. It's why I've always been so in love with Arhaus for all of my wildest "dream home" visions. And it's also why I totally freaked out when I—along with the whole Schaffer crew, Mabel included—was asked to be a part of the photoshoot for their upcoming catalog.
Yes, that's right. We packed up the whole family and headed out to Desert Hot Springs to get an exclusive look at the all-new Arhaus collection and play house for their new catalog. This experience was a complete dream from start to finish, and I left feeling so inspired to incorporate some of the new Arhaus magic into the design and decorating of my own home. Thank you Arhaus for letting us go behind the scenes with you!
---
Desert Hot Springs' amazing natural hot mineral water and cold water aquifers were first discovered in the early 20th by homesteader Cabot Yerxa.
---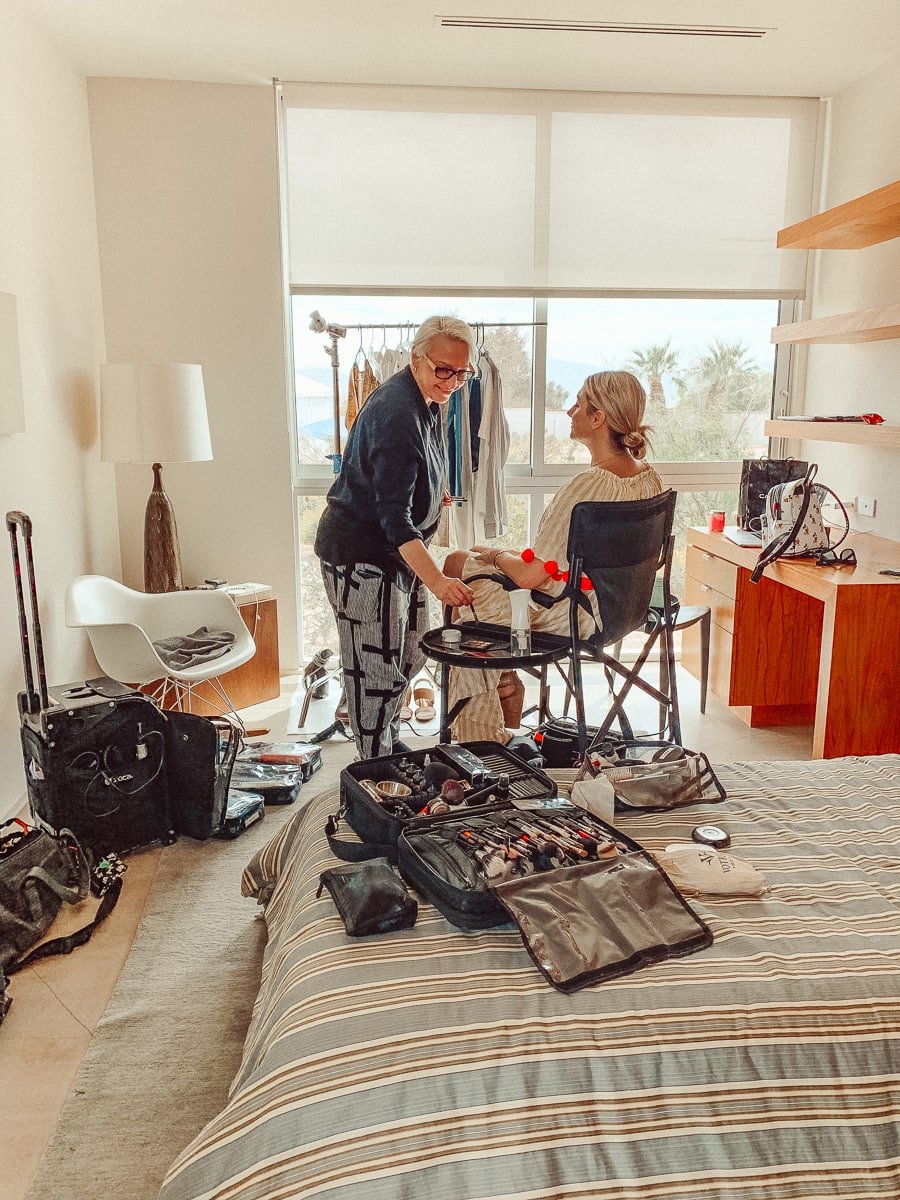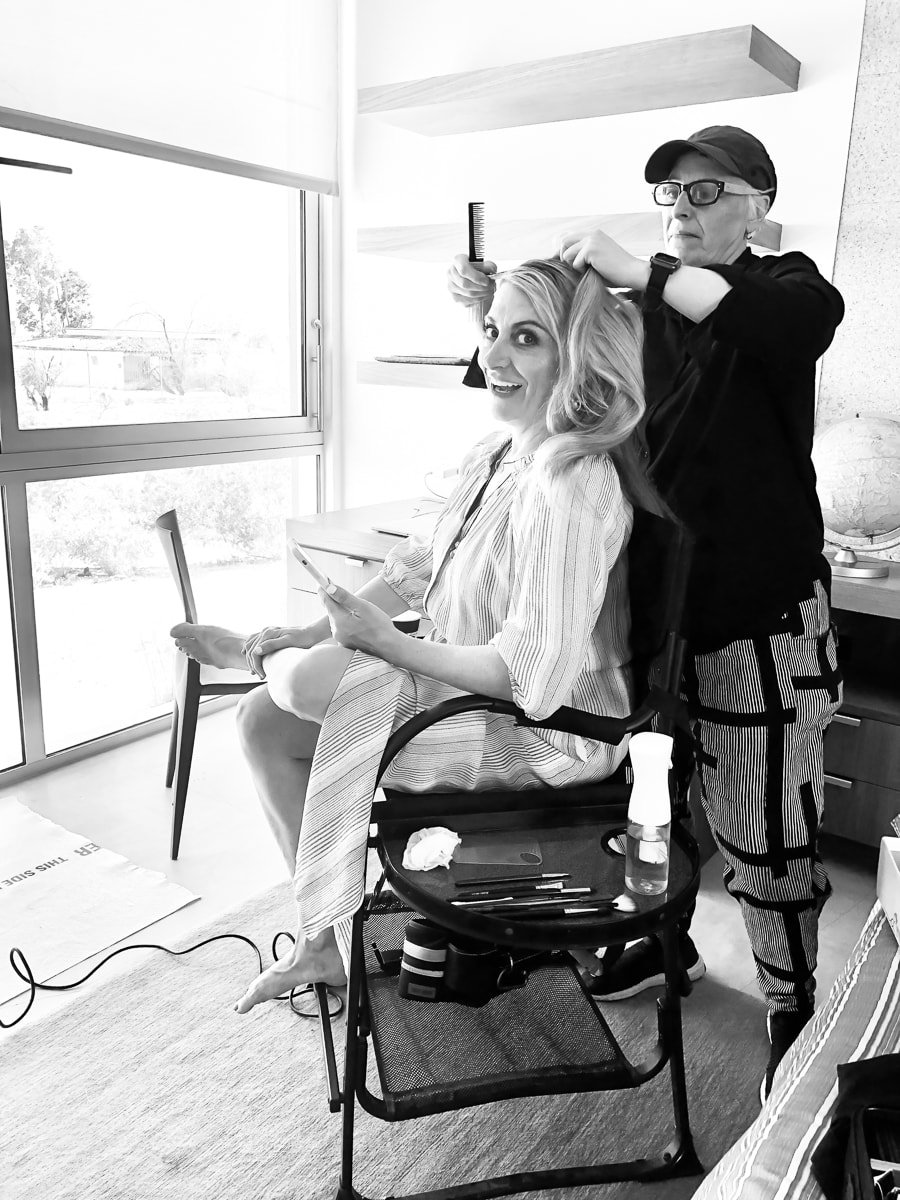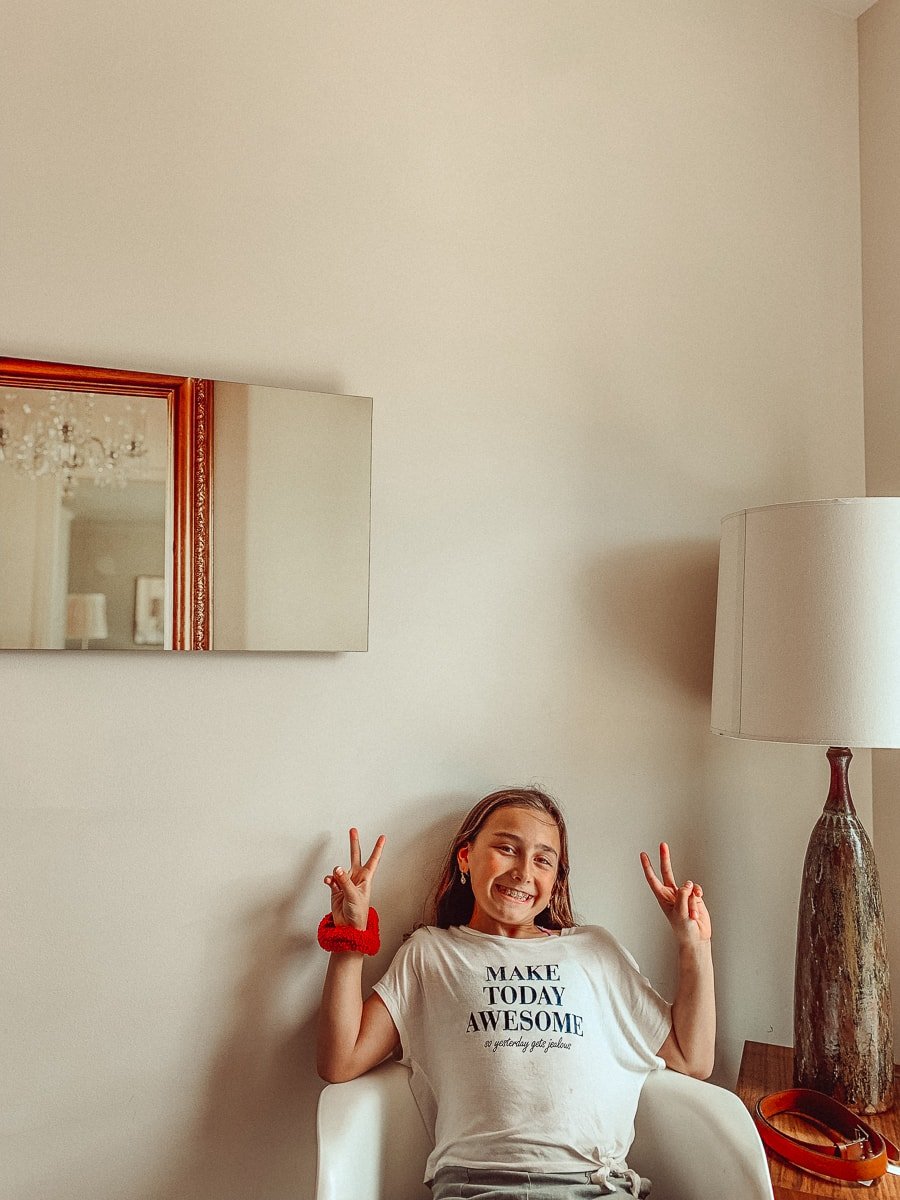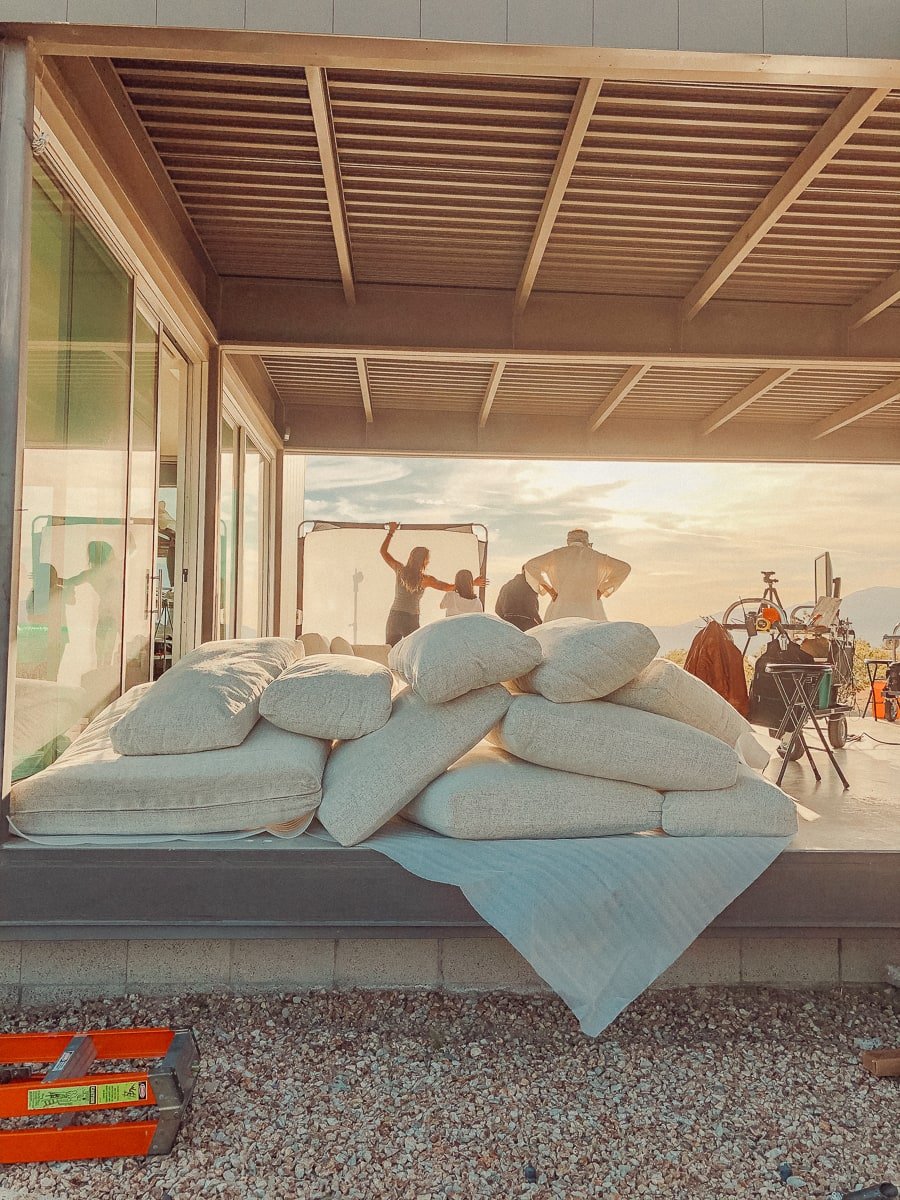 The Must-Have Pieces from the New Collection
So while I thought we had our home all designed out, this new collection is having me think otherwise! Sorry, Bobby! One look at the Grand Amelie mirror and I was in love. It's romantic, chic and a stunning statement piece. Other favorites were the Fenwick Sofa and Vintage Rug Benches, which were so cool and unique. You'll see what I mean now that the new catalog is out, which just so happens to align with their awesome storewide sale so that you can get these must-have pieces at incredible discounted prices.

---
The mid 1920s signaled the birth of interior design as a profession in the US with home decor influencers and socialites.
---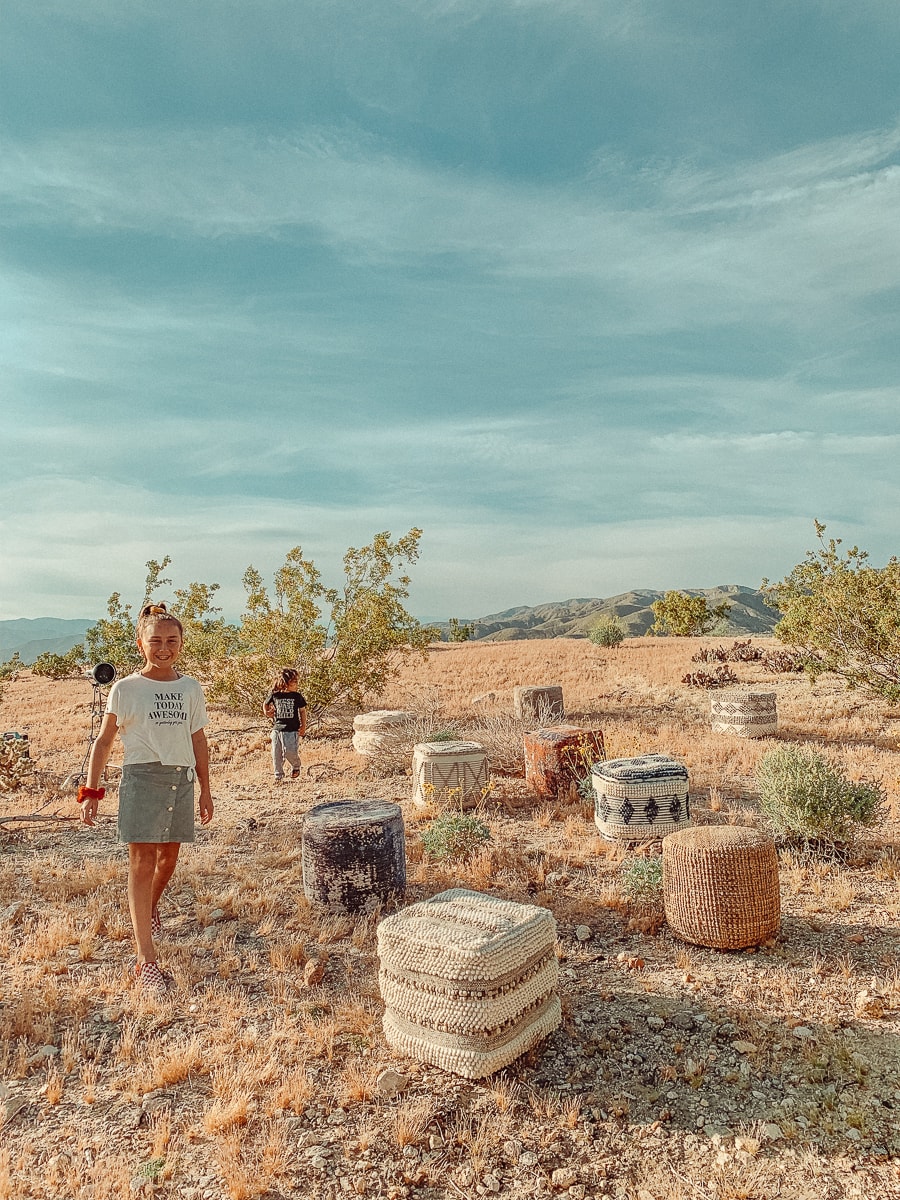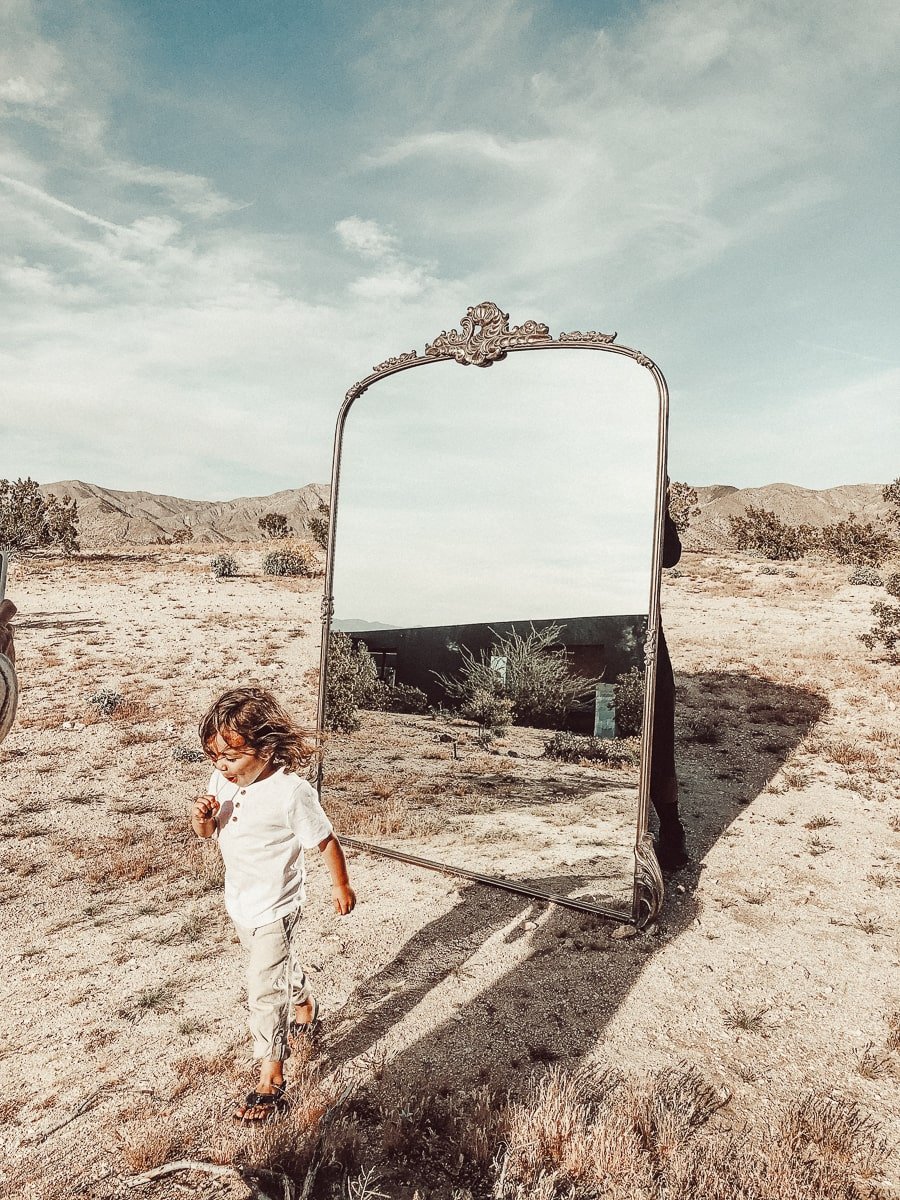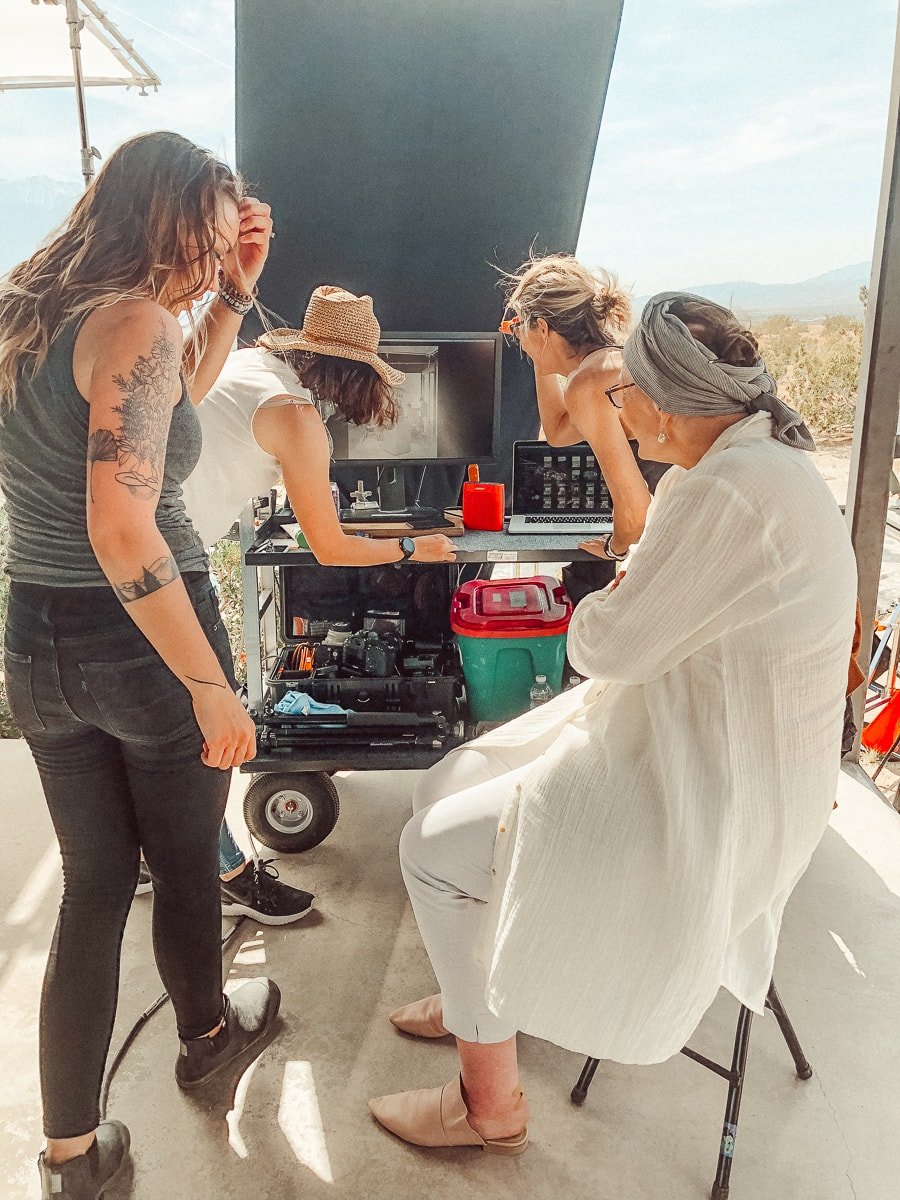 Going Behind the Scenes With Arhaus
For any newcomers to the City Girl family, you may not know that I studied and worked in broadcast journalism for years! And while I may not be working the nightly newscast, I still find ways to express and connect with my sincere love for videography and photography, like through my podcast and my Instagram. I have such a fascination for the behind-the-scenes process and the day of the shoot was no different. From the photographer to the stylists, every person from the crew was so dedicated and passionate about what they did, it was such a cool experience to see how it all came together. Most of the time, we only ever get to see the final project of what's been months of teamwork and preparation.
It's truly amazing how much effort and detail goes into everything that Arhaus creates. Not only did I get a peek behind the curtain on an Arhaus photoshoot, but I also got to check out the new products before they're released to the public. Everything is so thoughtfully hand-made and detailed, it's insane to think of what a huge task it is to build each piece and get it ready for the world to enjoy.

---
Out in the Coachella Valley, mid-century modern interior decor still reigns as the most popular style for the home.
---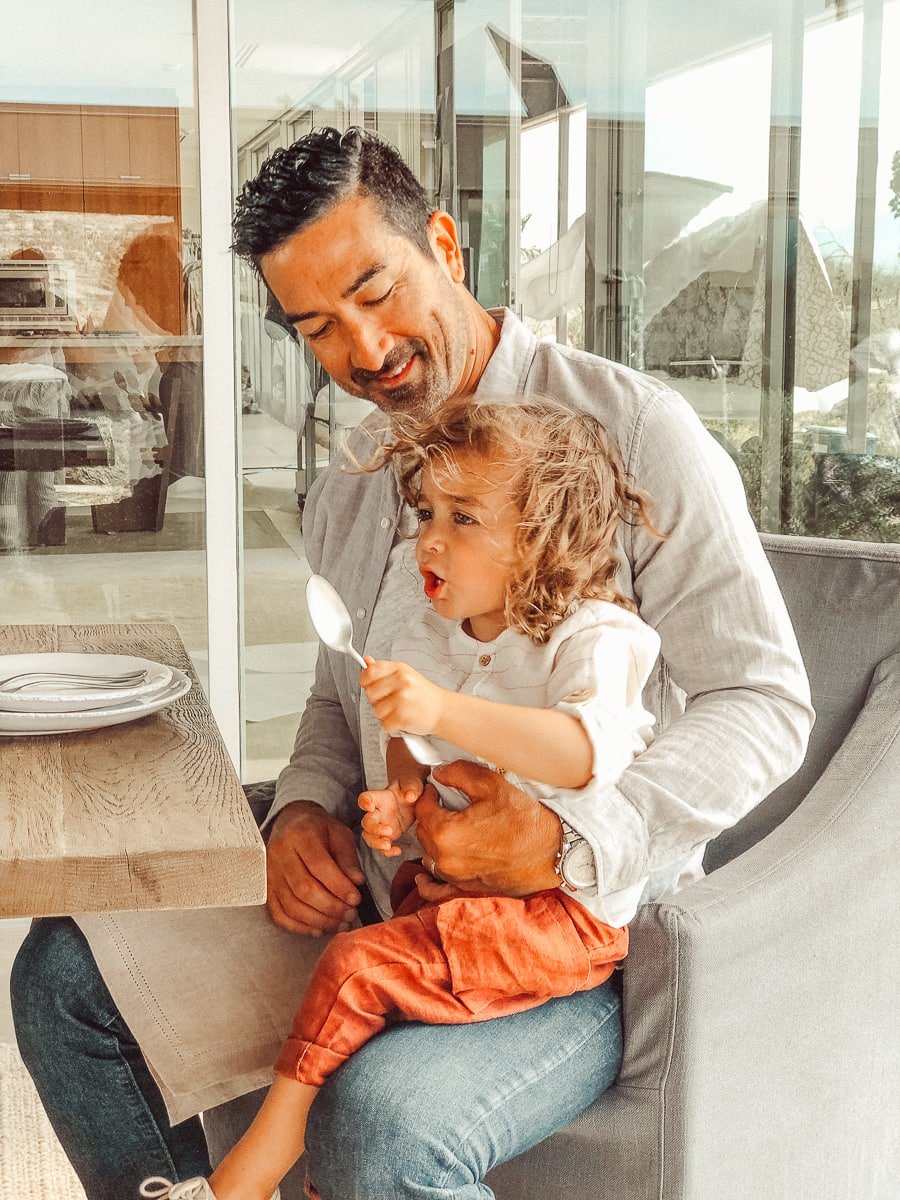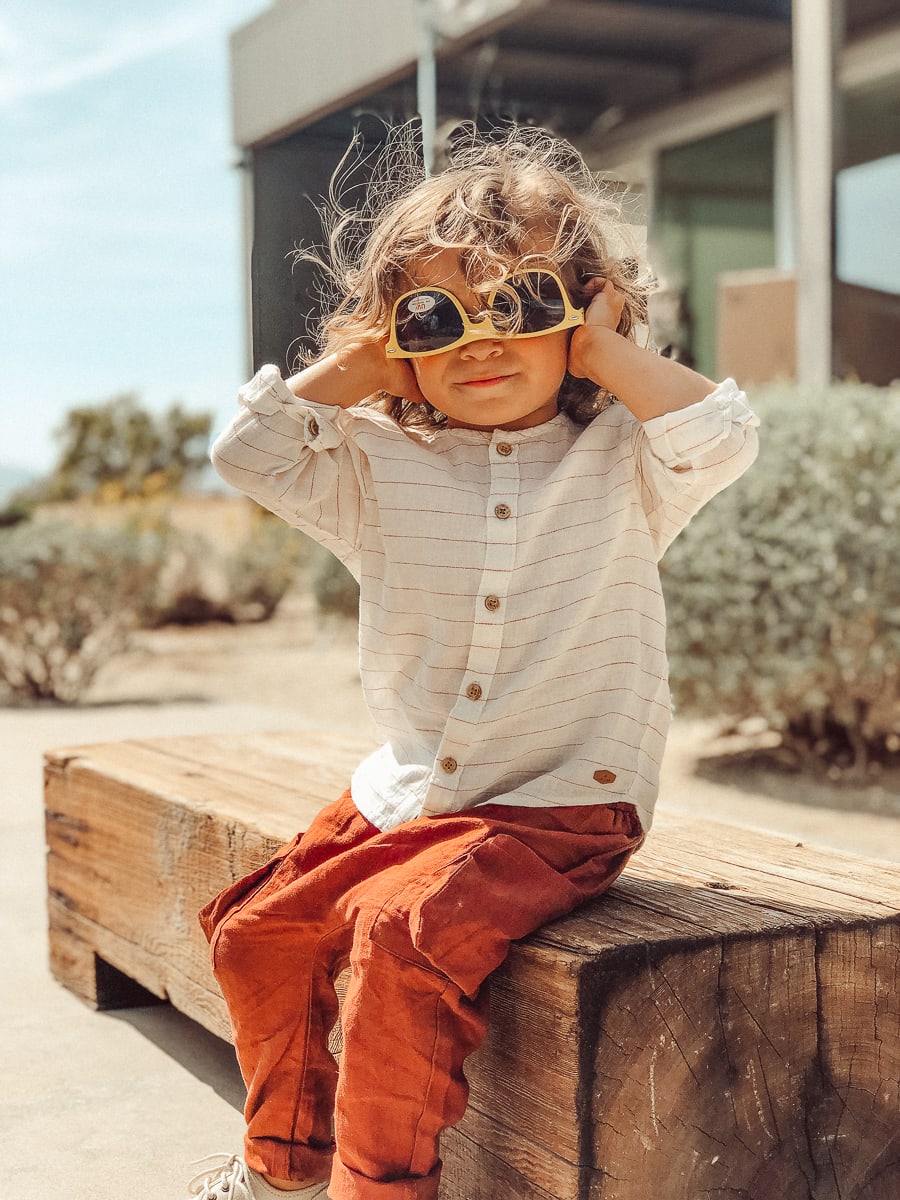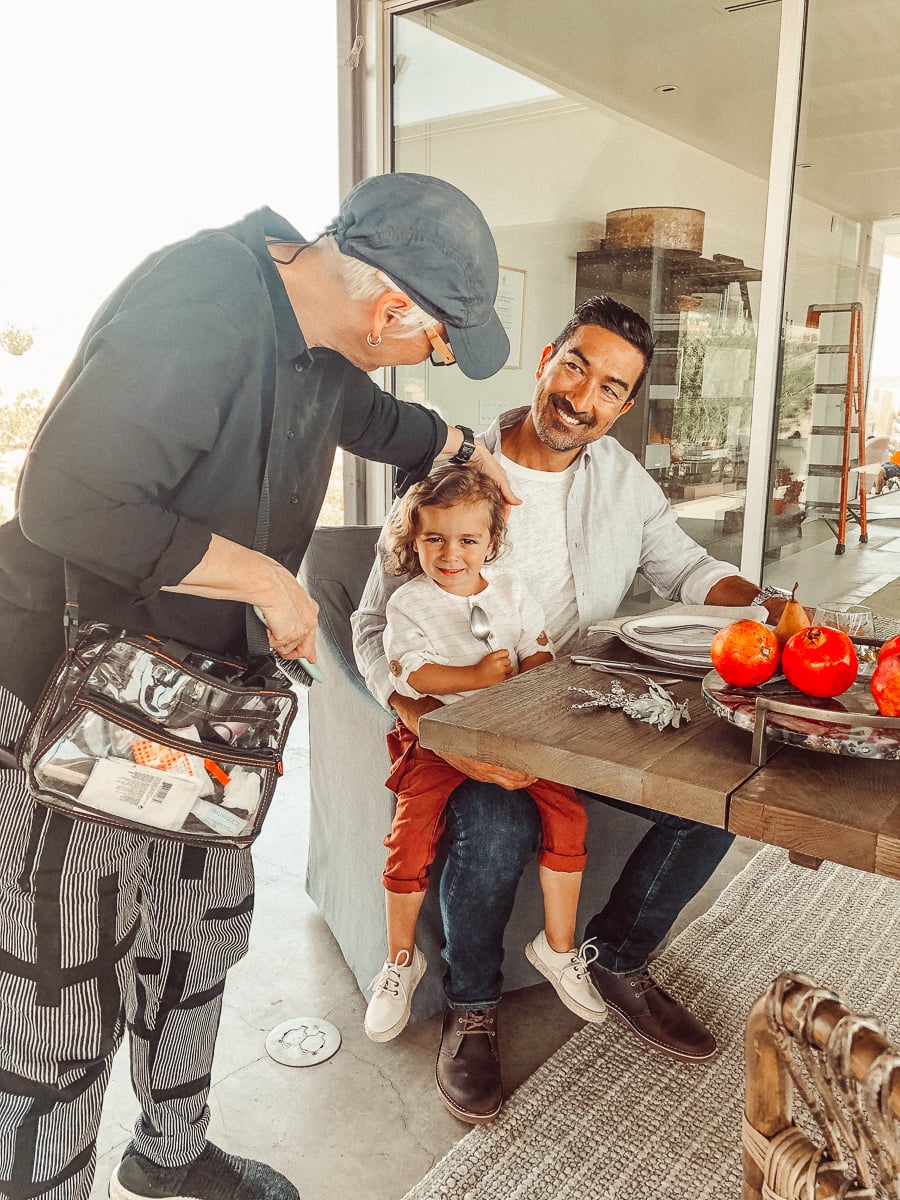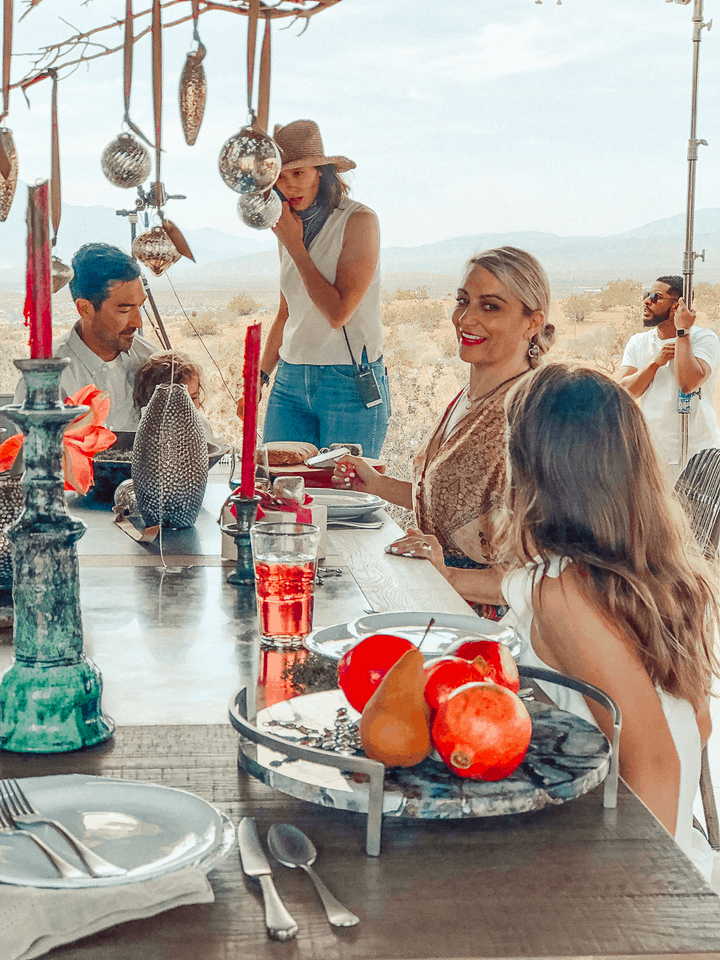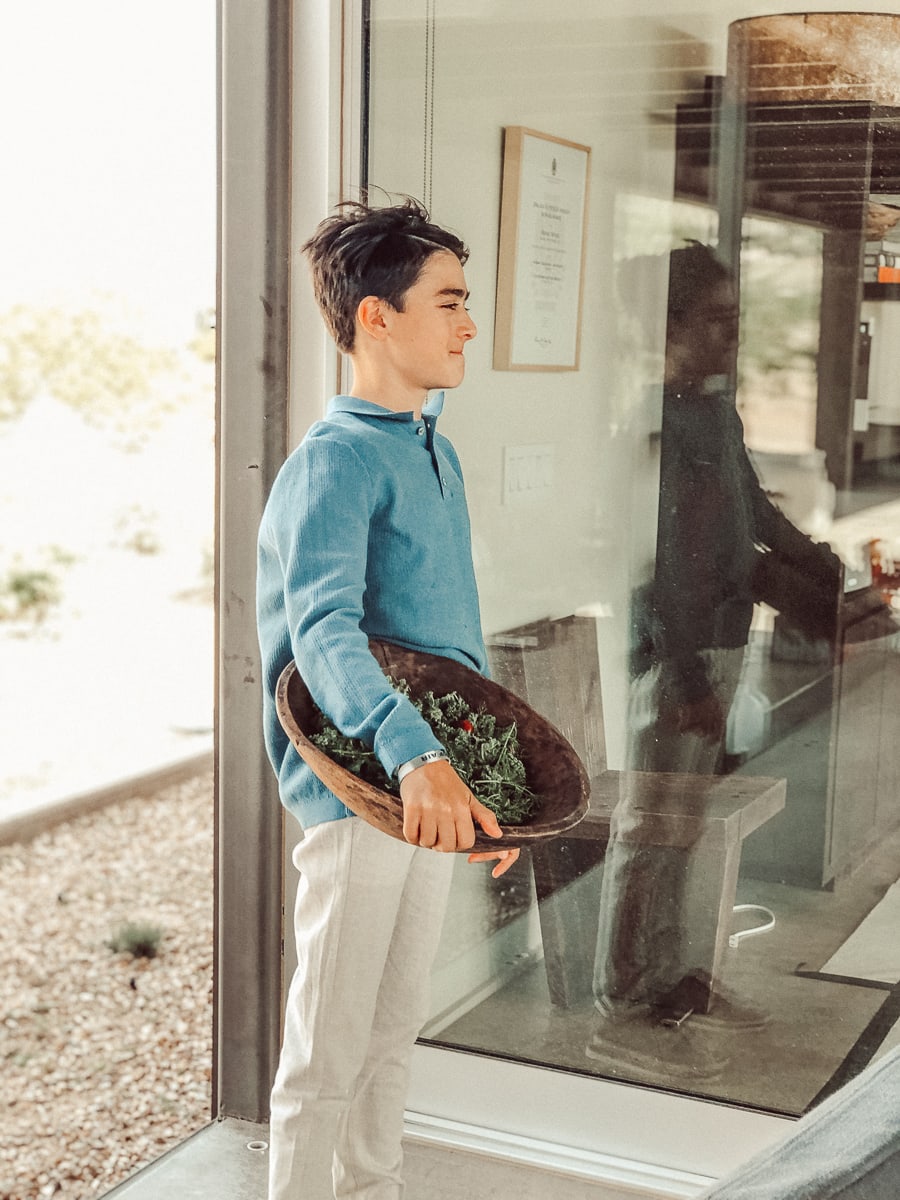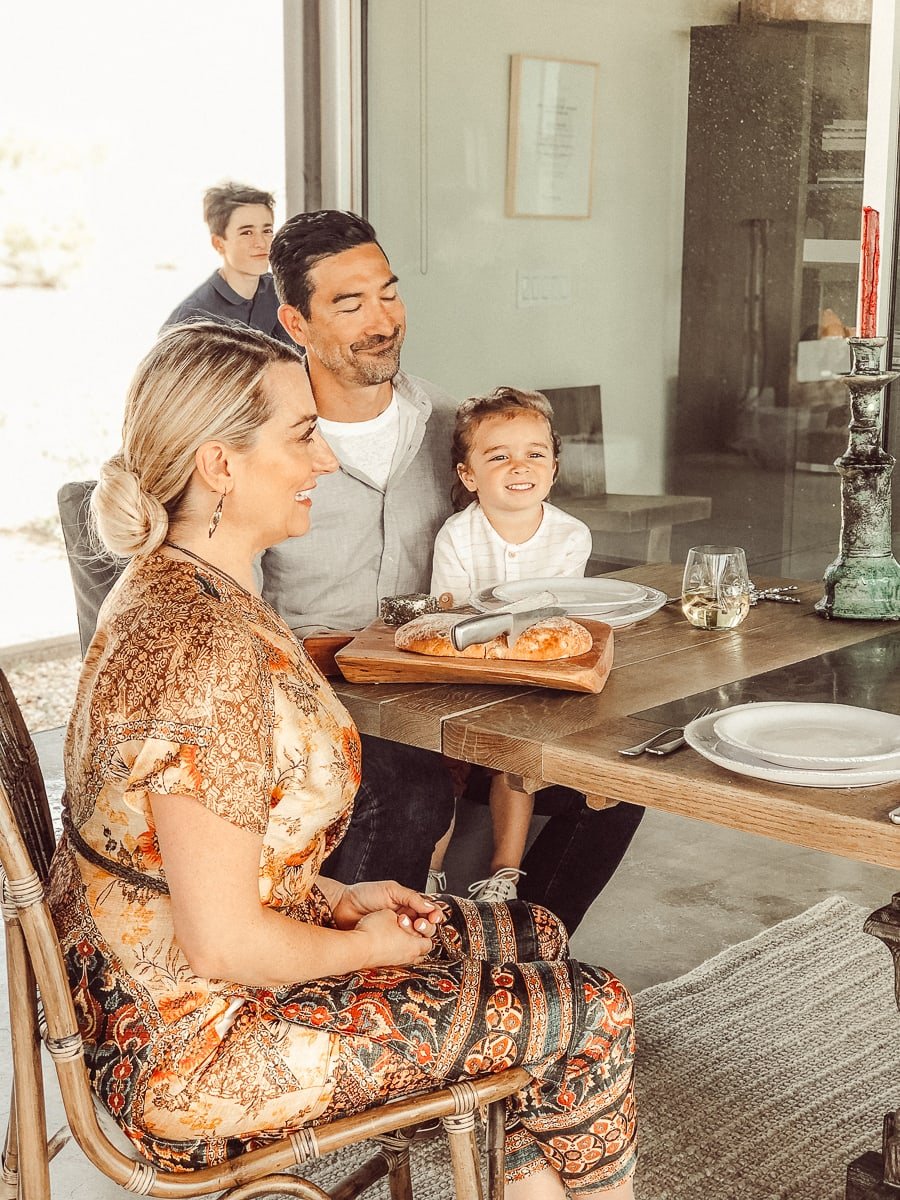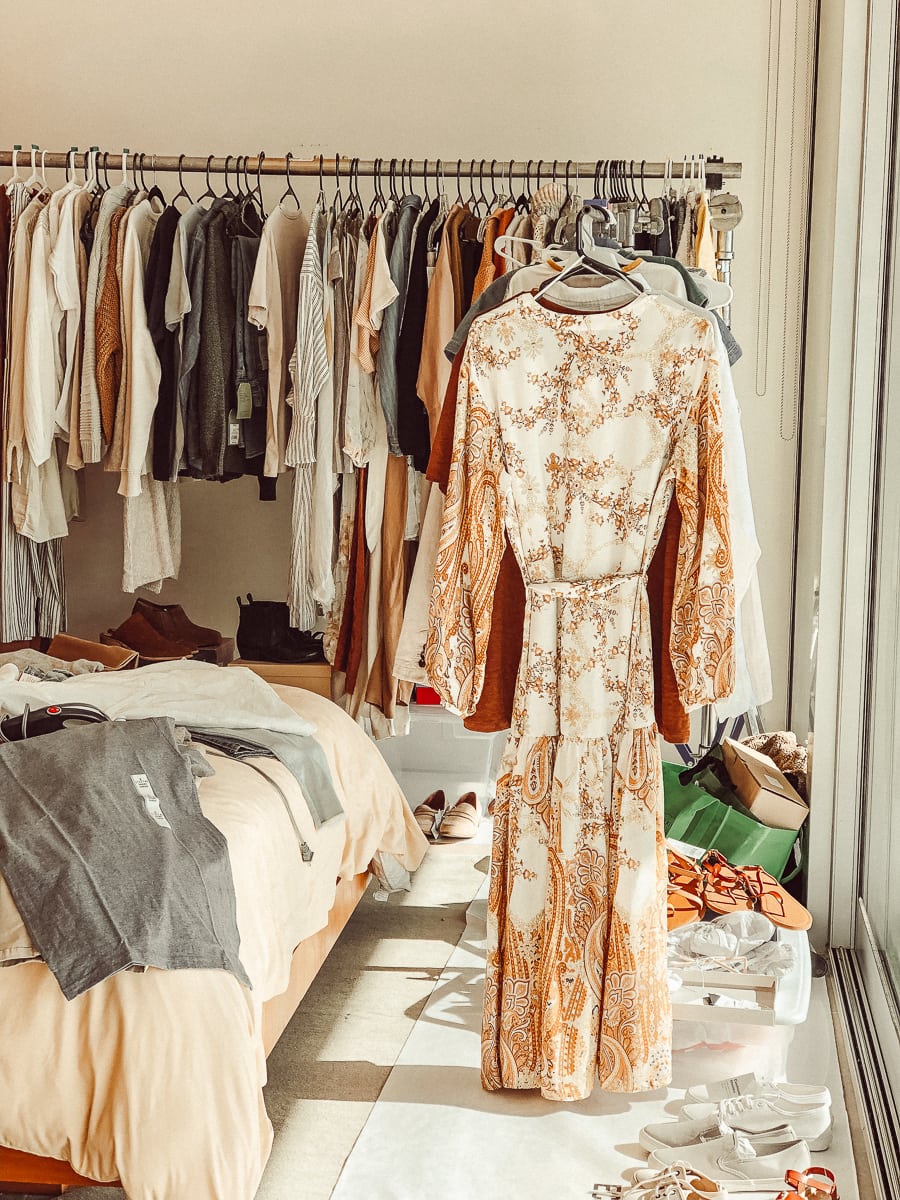 Schaffer Strong
Being a part of this Arhaus catalog shoot was already a "pinch me" moment for me. Especially with the most serene location—at this breathtaking modern home in Desert Hot Springs. I couldn't help but feel so lucky for this incredible opportunity. But what made it even better was having my whole family there with me. With all of our crazy schedules, it's not often that we can all be together all while working! That's why Arhaus is so special. Only they can make a working day on a shoot feel like a bonding experience for my whole family. It's simply something I'll cherish forever. Thank you Arhaus for such a special opportunity!
---
It's thought the idea of home decor was first created by the Ancient Egyptians, who decorated their homes with basic furnishings enhanced by animal skins, simple textiles, spiritual murals, sculptures and painted urns.
---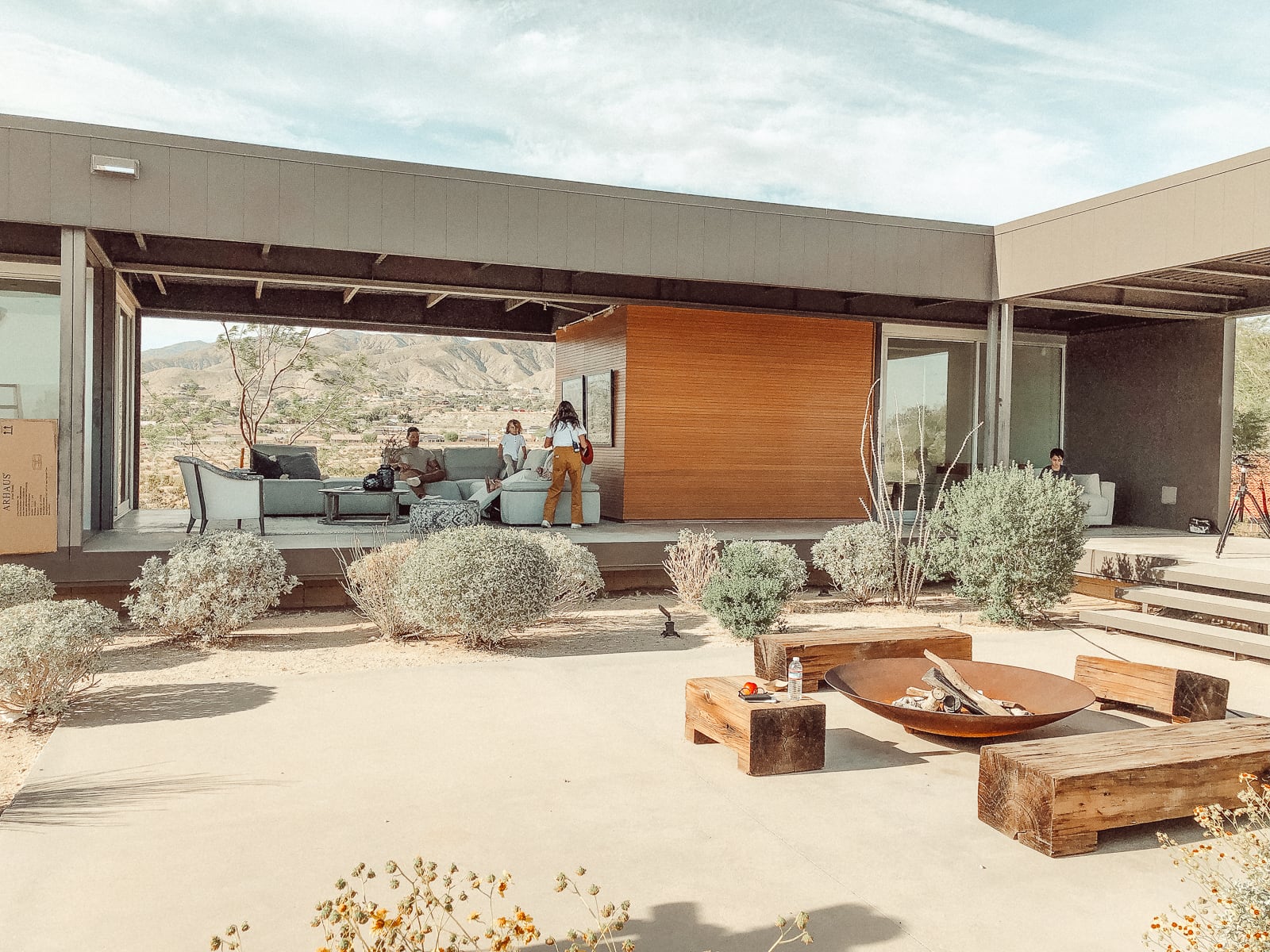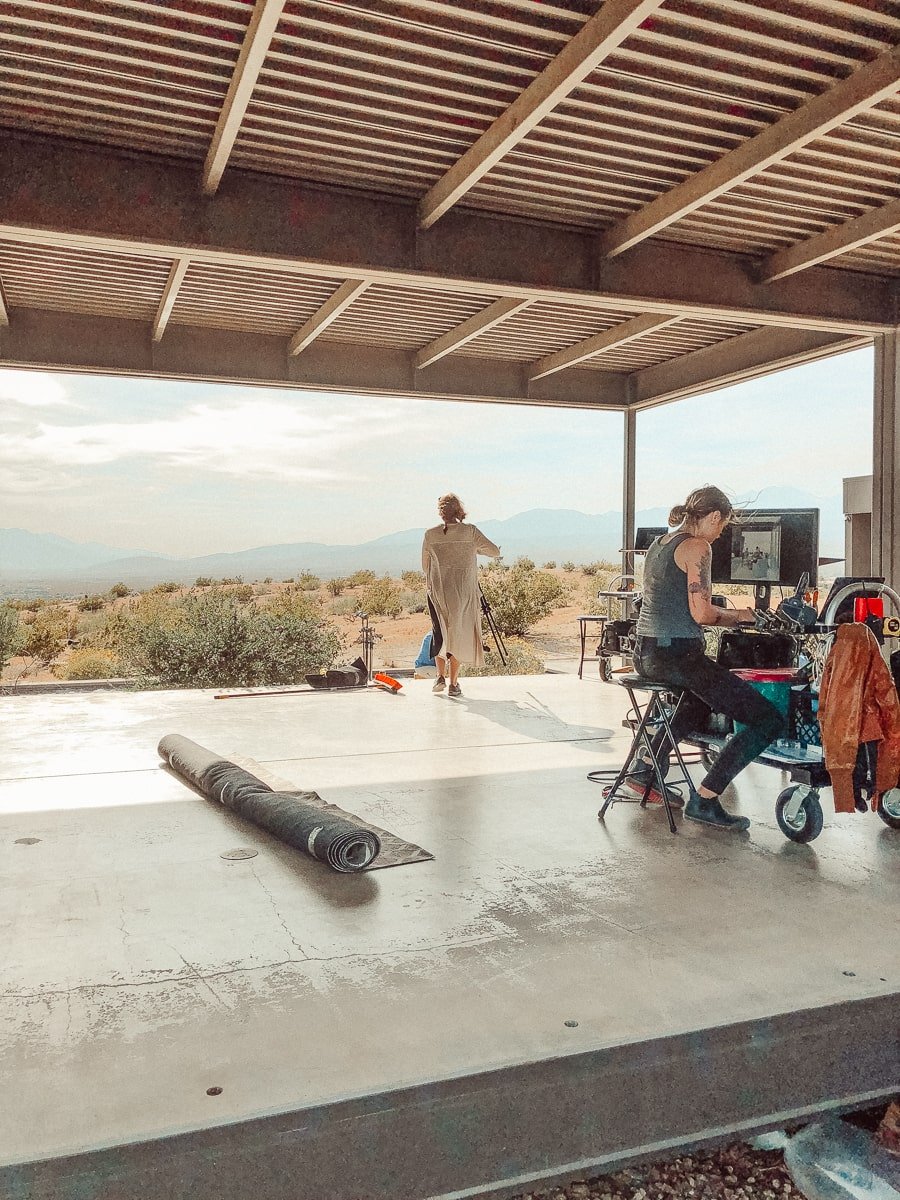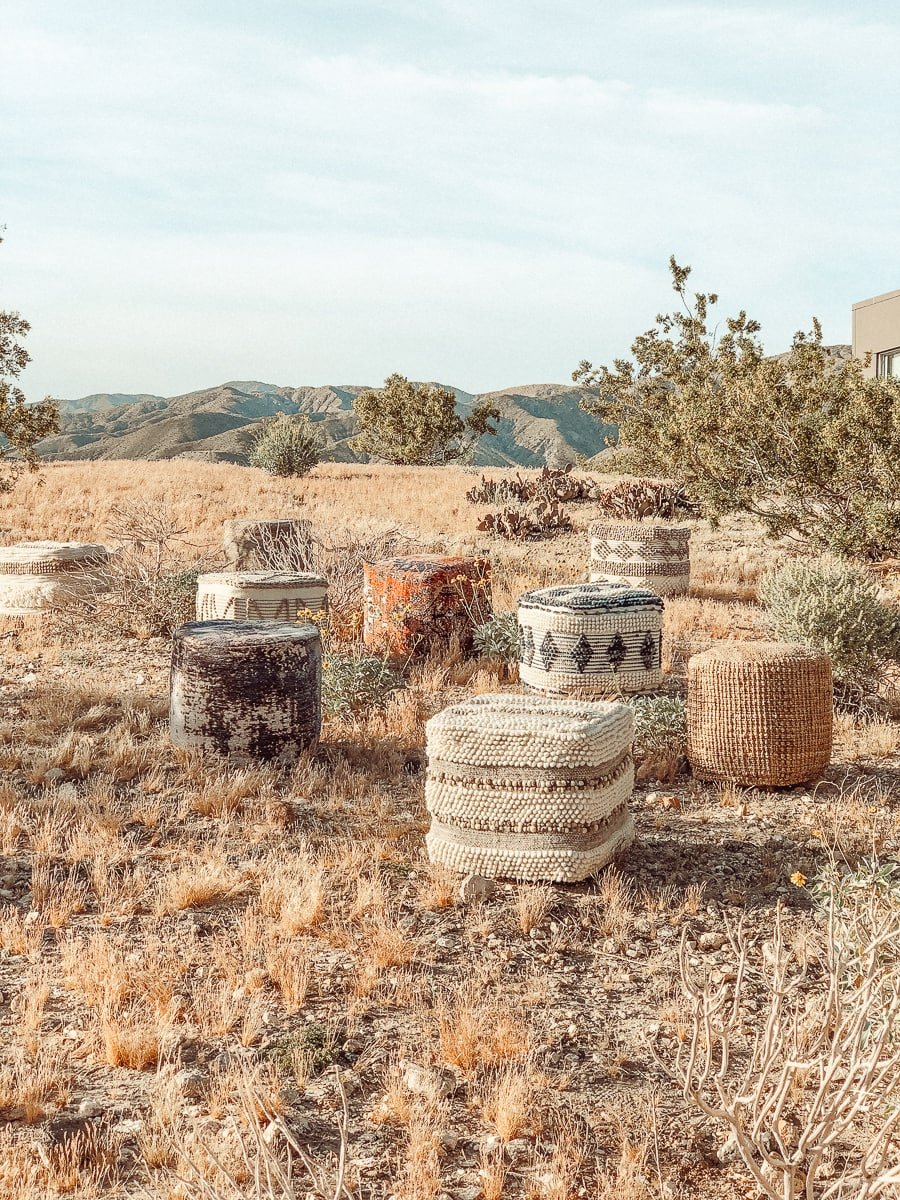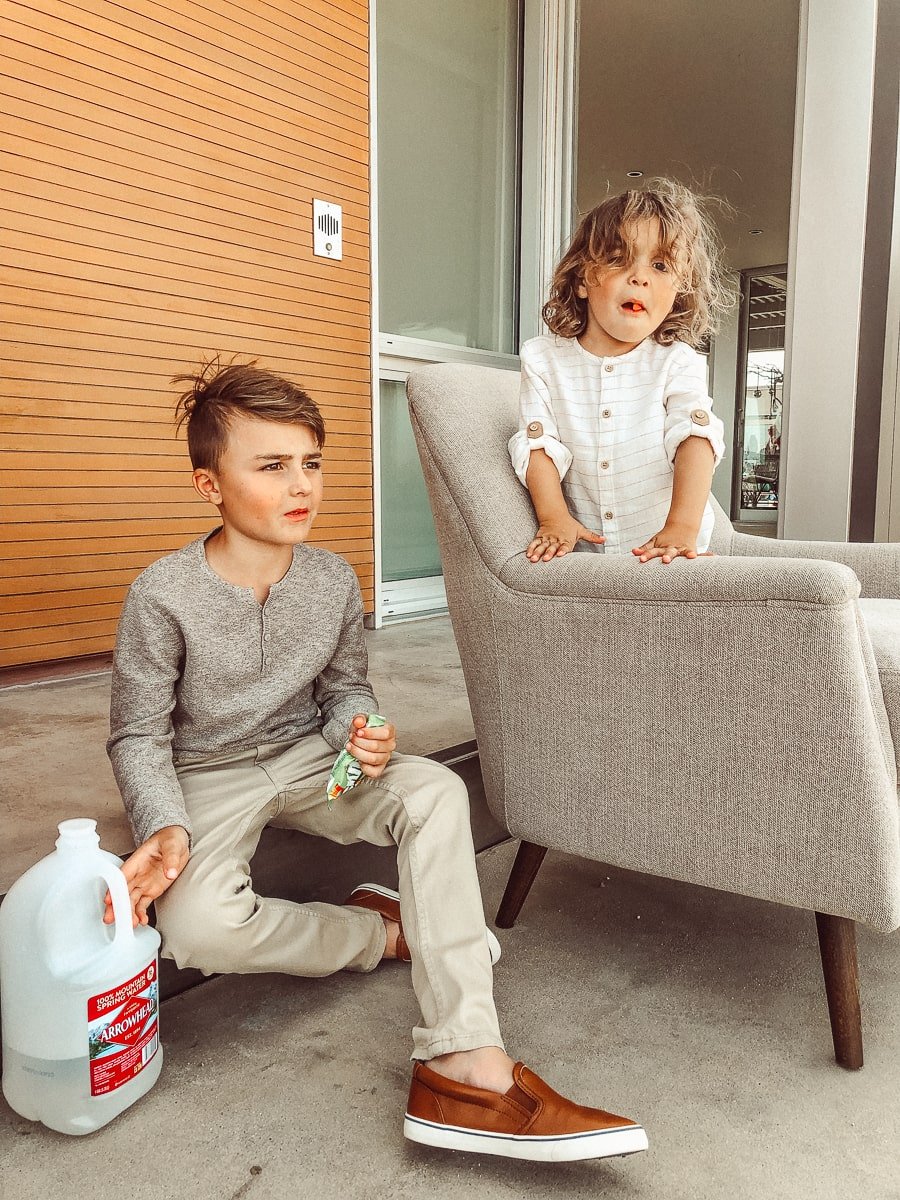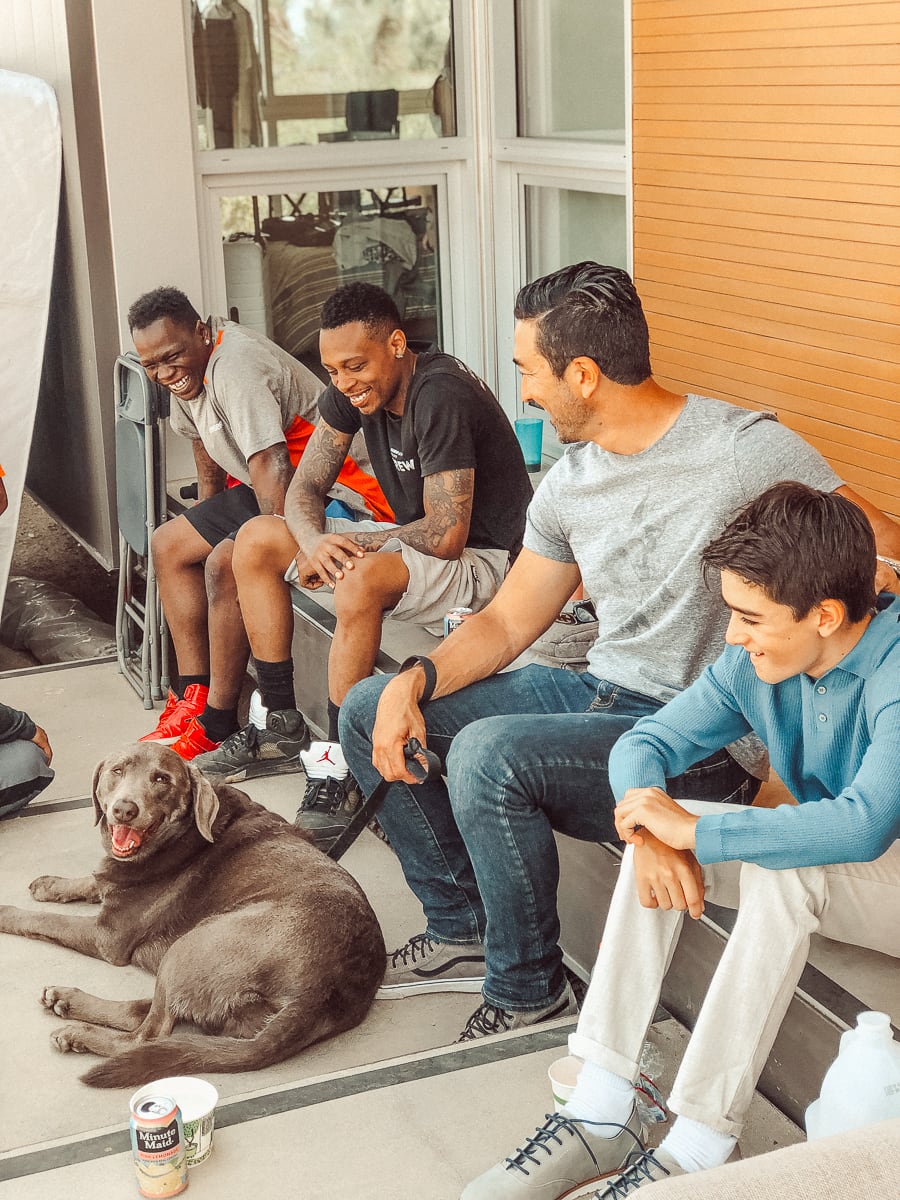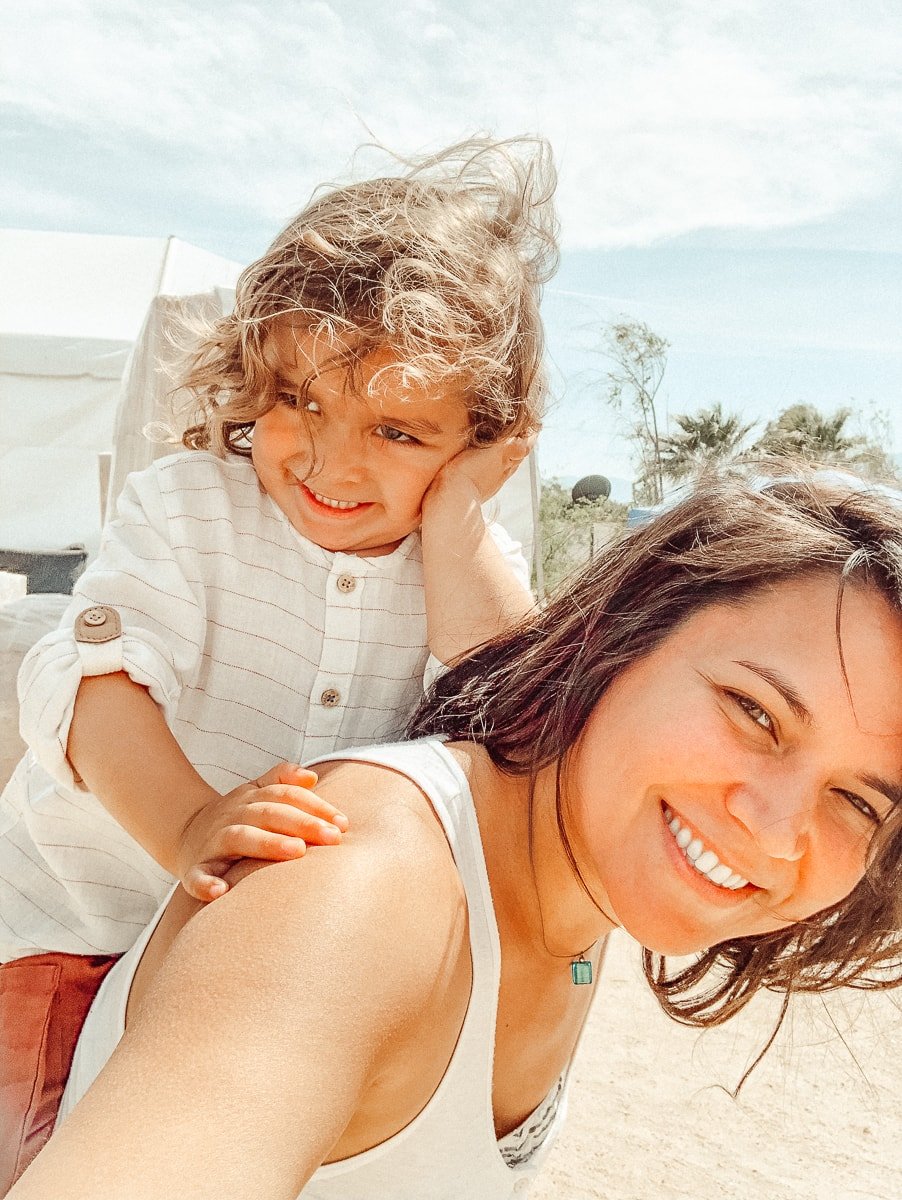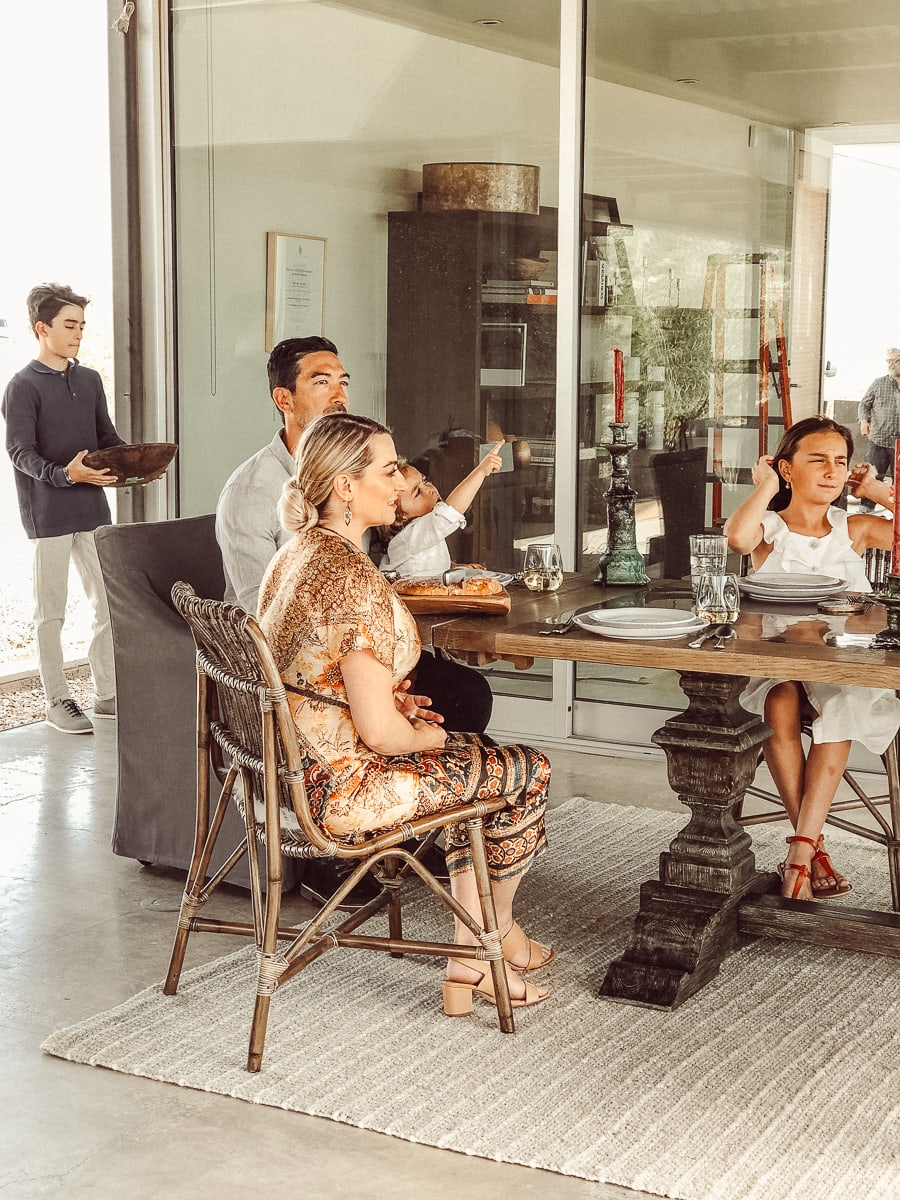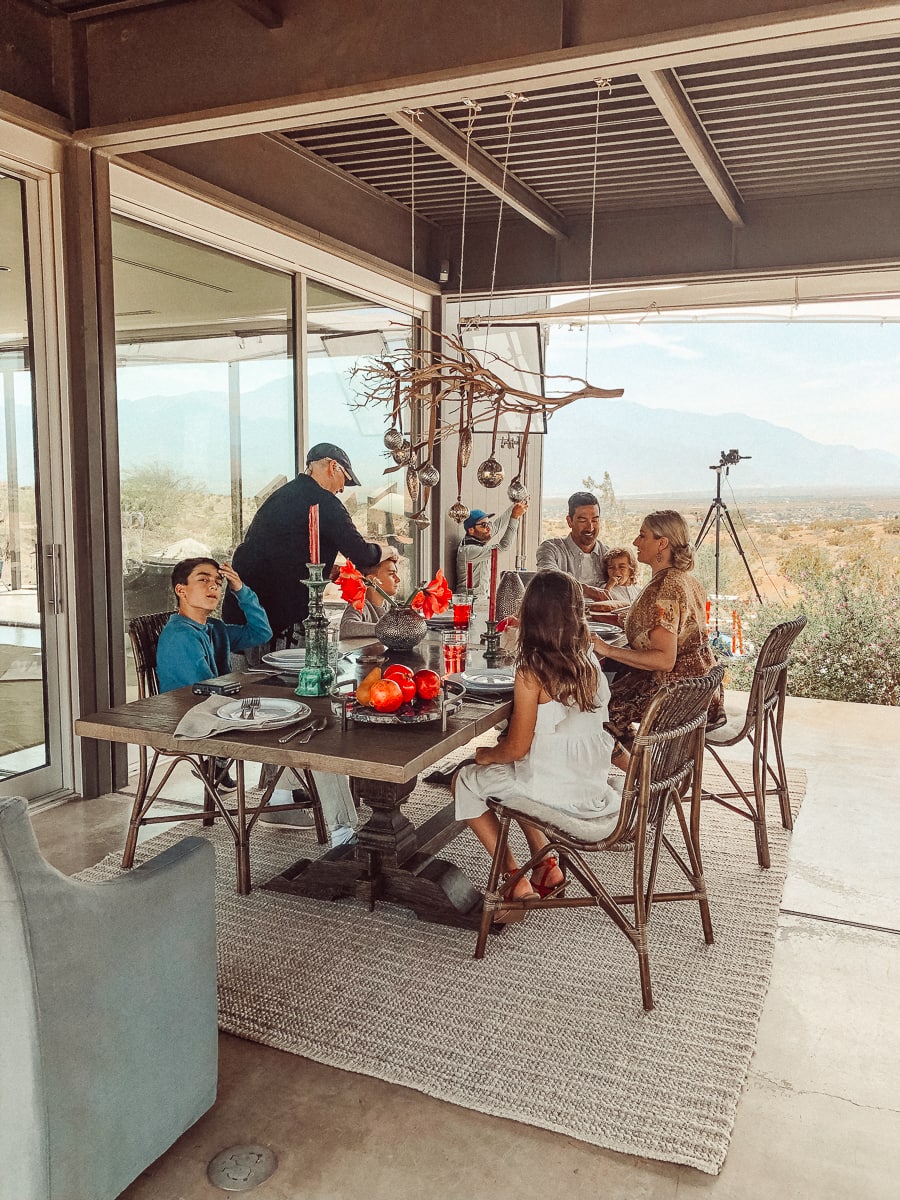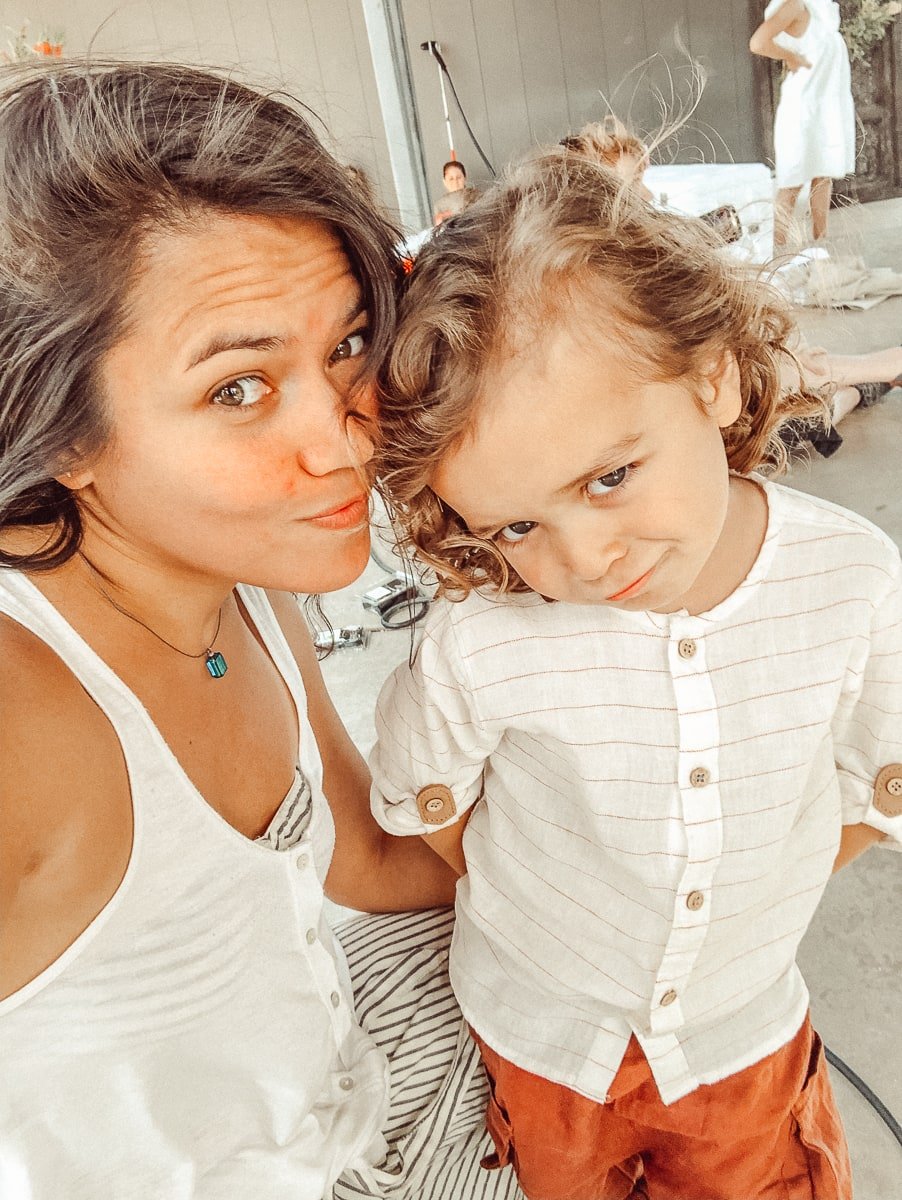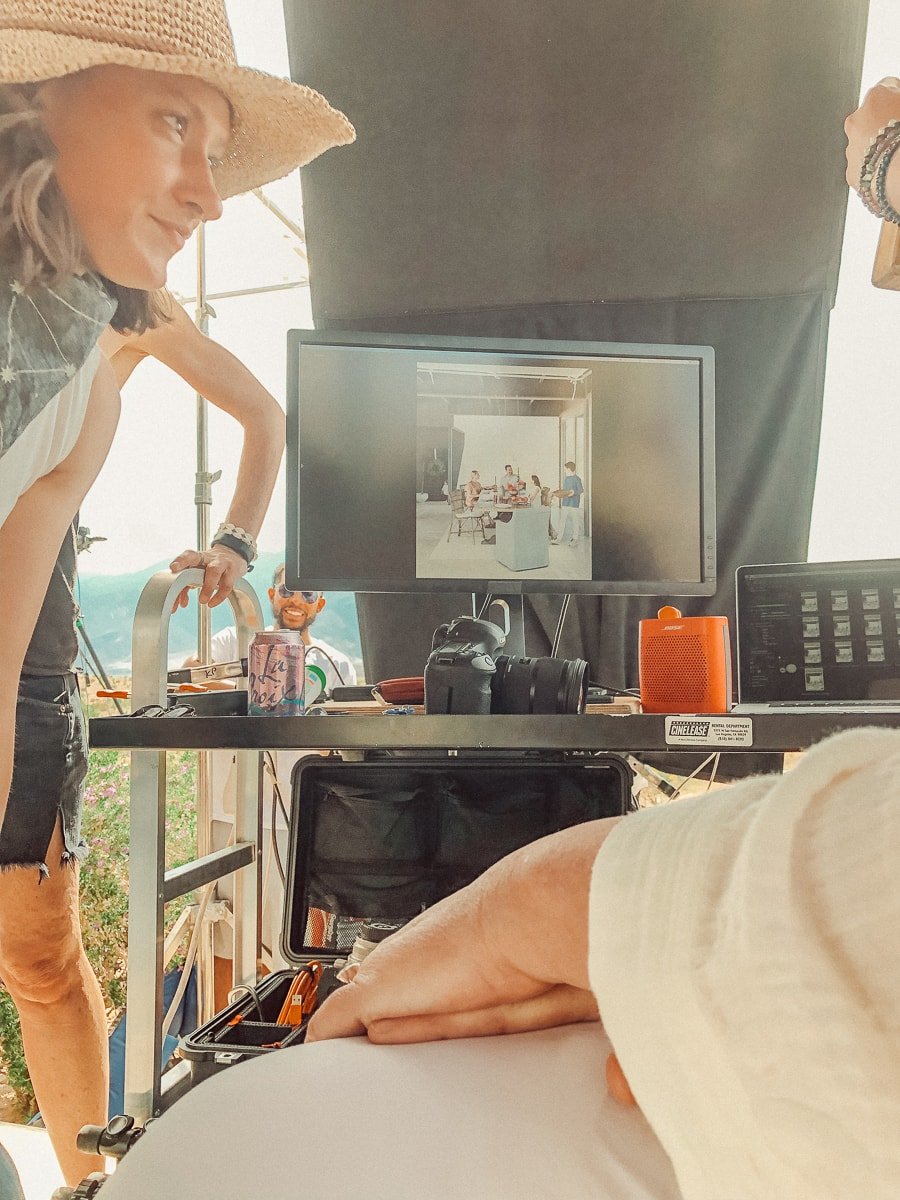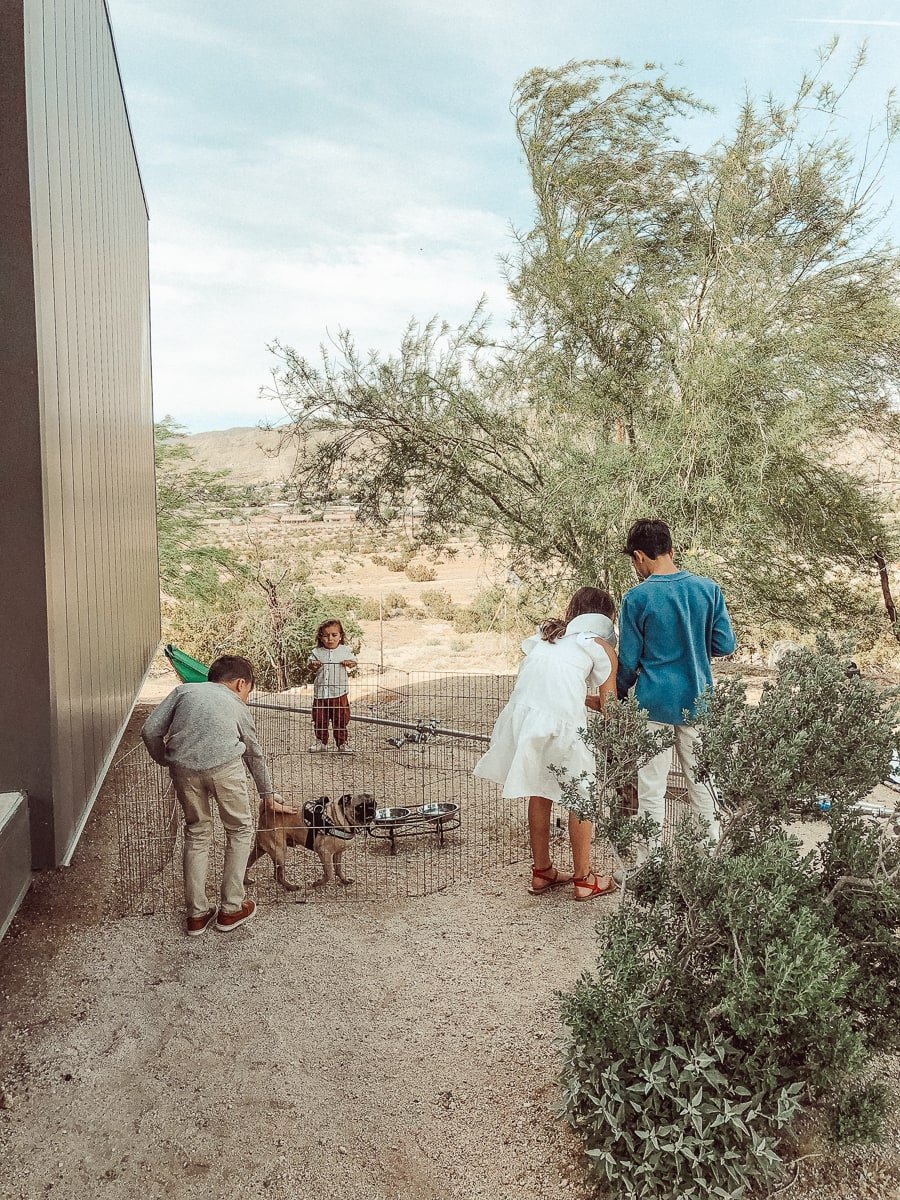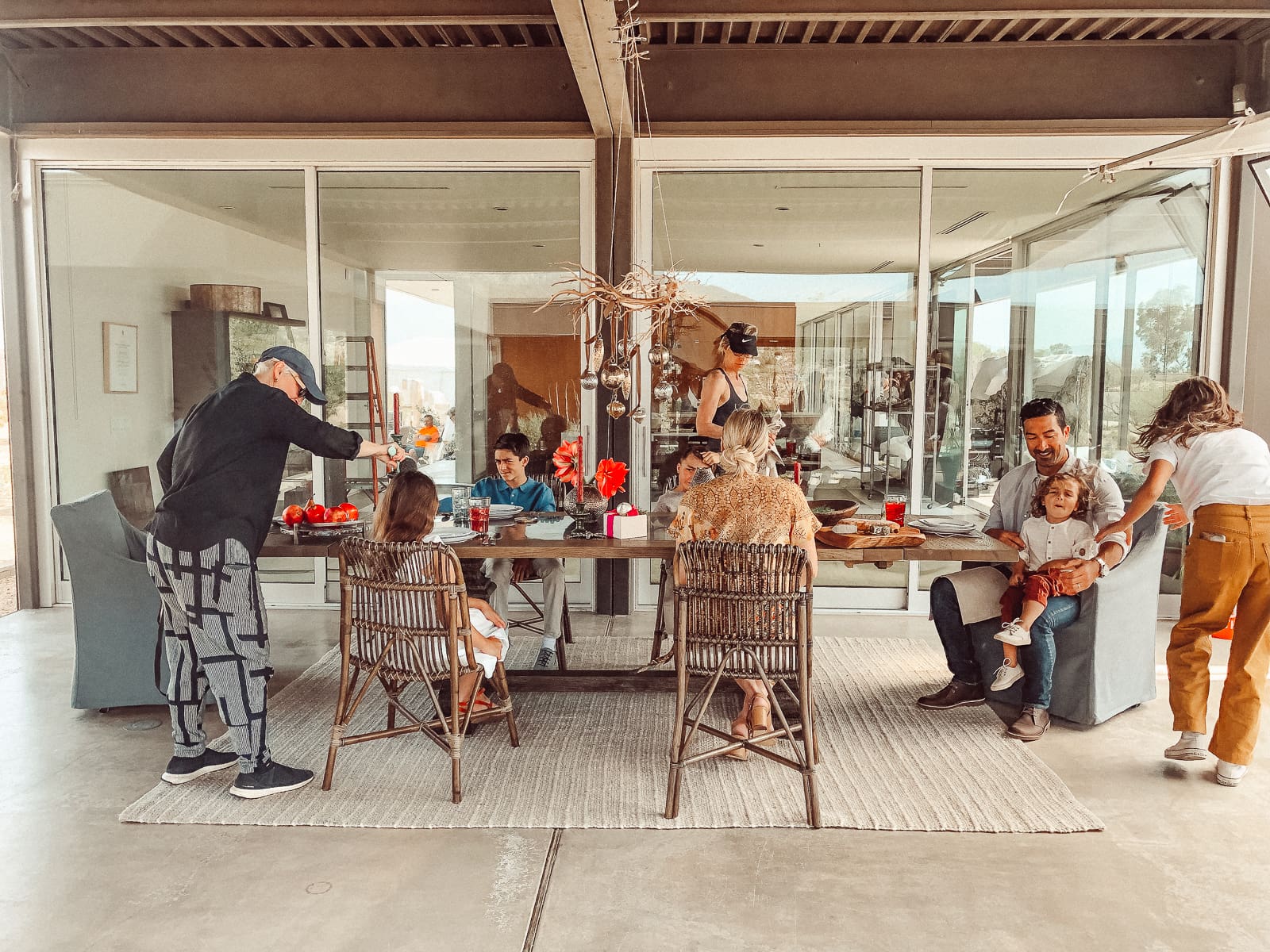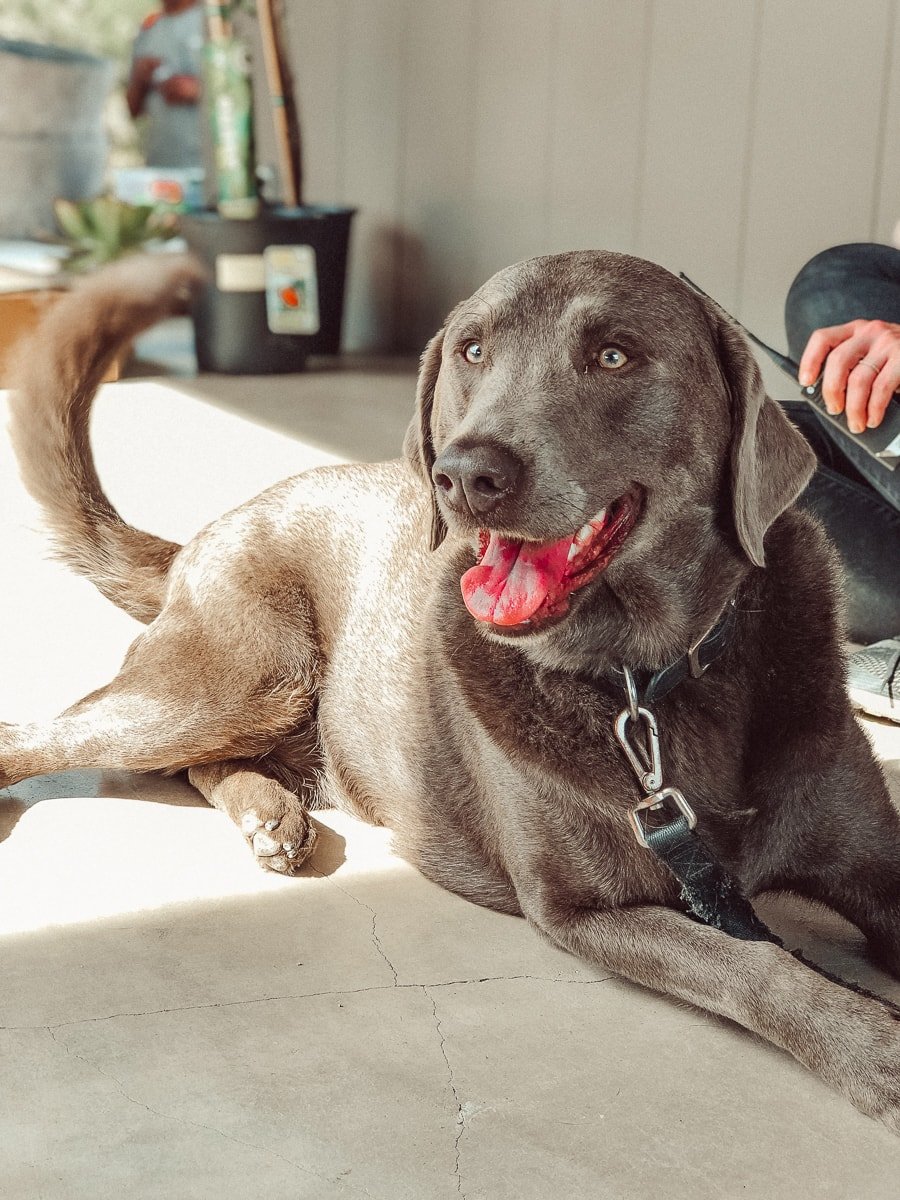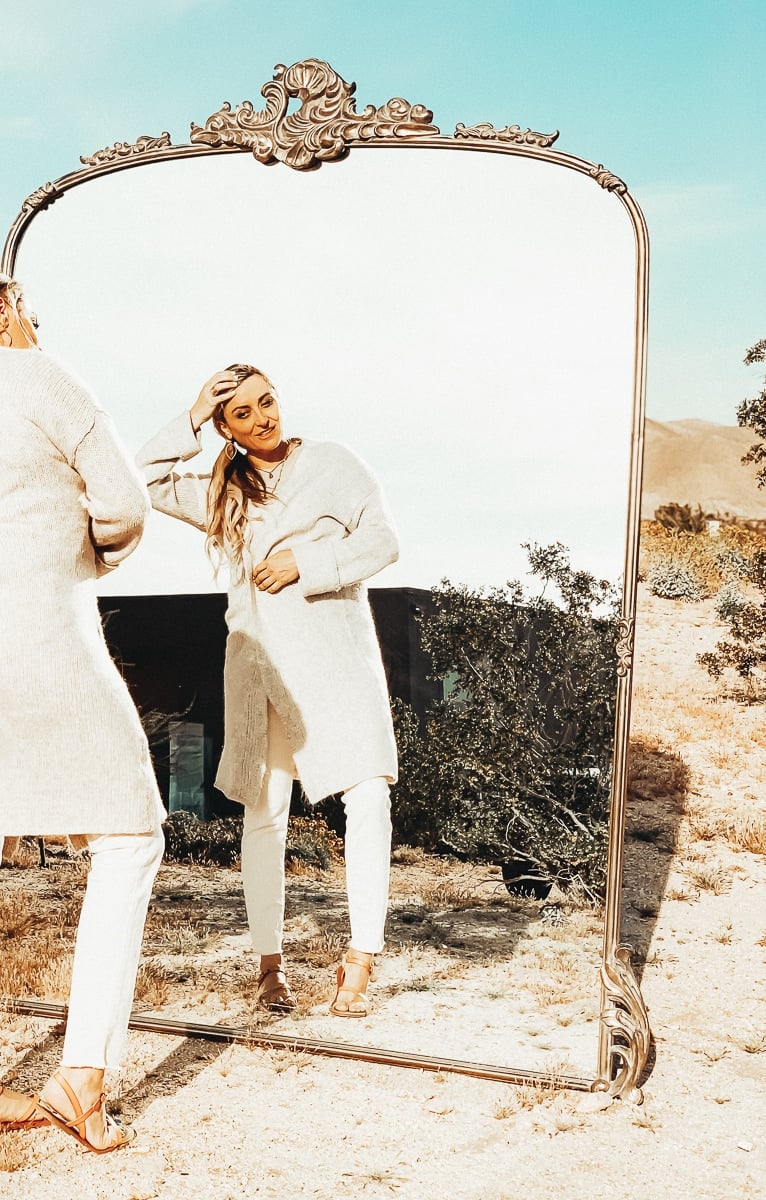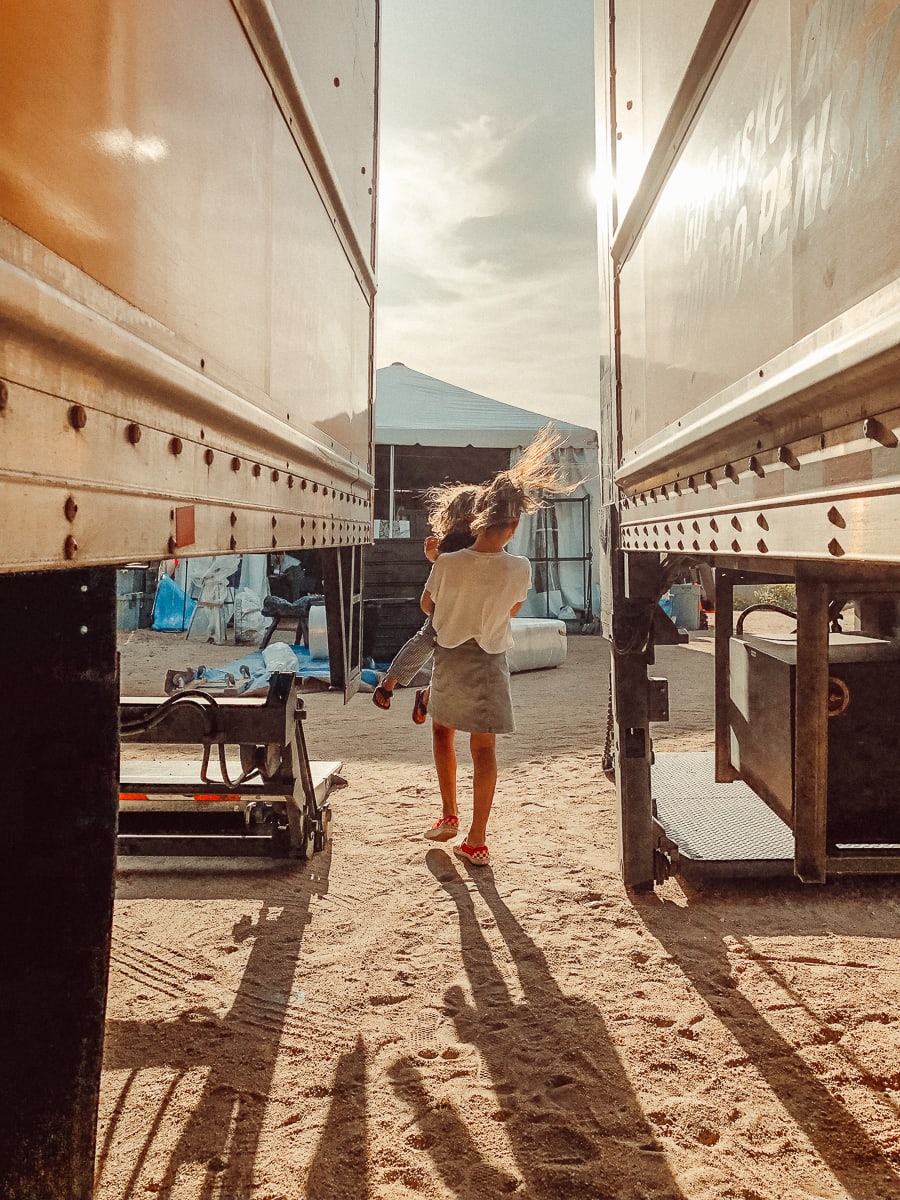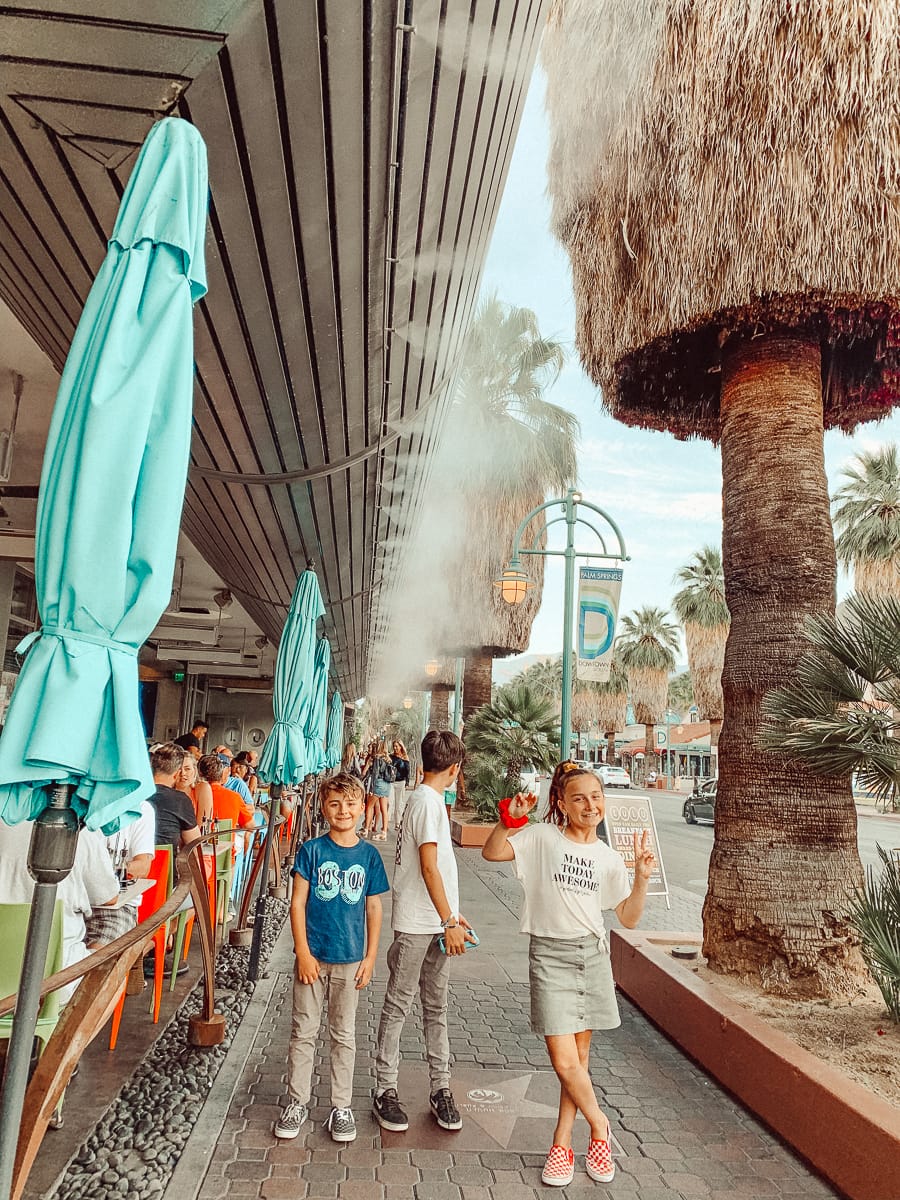 You May Also Like
10 Tips to Designing a Dreamy Modern Farmhouse
Tips for Parenting In Style...
Never boring, always awesome. Keep up to date with the latest from City Girl Gone Mom.