Ranch 45: The Perfect San Diego Lunch Spot
Ranch 45: The Perfect San Diego Lunch Spot
The word is out—Ranch 45 is the hidden gem breakfast and lunch spot you need in your life ASAP. This bright, tasty eatery in Solana Beach has only been around for eight months, but has already stolen our hearts with its menu of health-conscious, delicious, farm-fresh eats. Partnering with local producers, the restaurant serves dishes with an effortless, cool Californian touch and plays host to a number of fun events to bring the vibrant San Diego community together. Whether you're looking for a good place to catch up with friends, collaborate on a working lunch or host an event of your own, Ranch 45 should be at the top of your list for new lunch spots to try—drive past it and you are missing out!
---
Ranch 45 works with many local farmers to bring their menu to life, including Brandt Beef, Eeben Haezer Poultry Ranch, Angel's Salumi, Ashurst Bee Company, Evolution Fresh and more.
---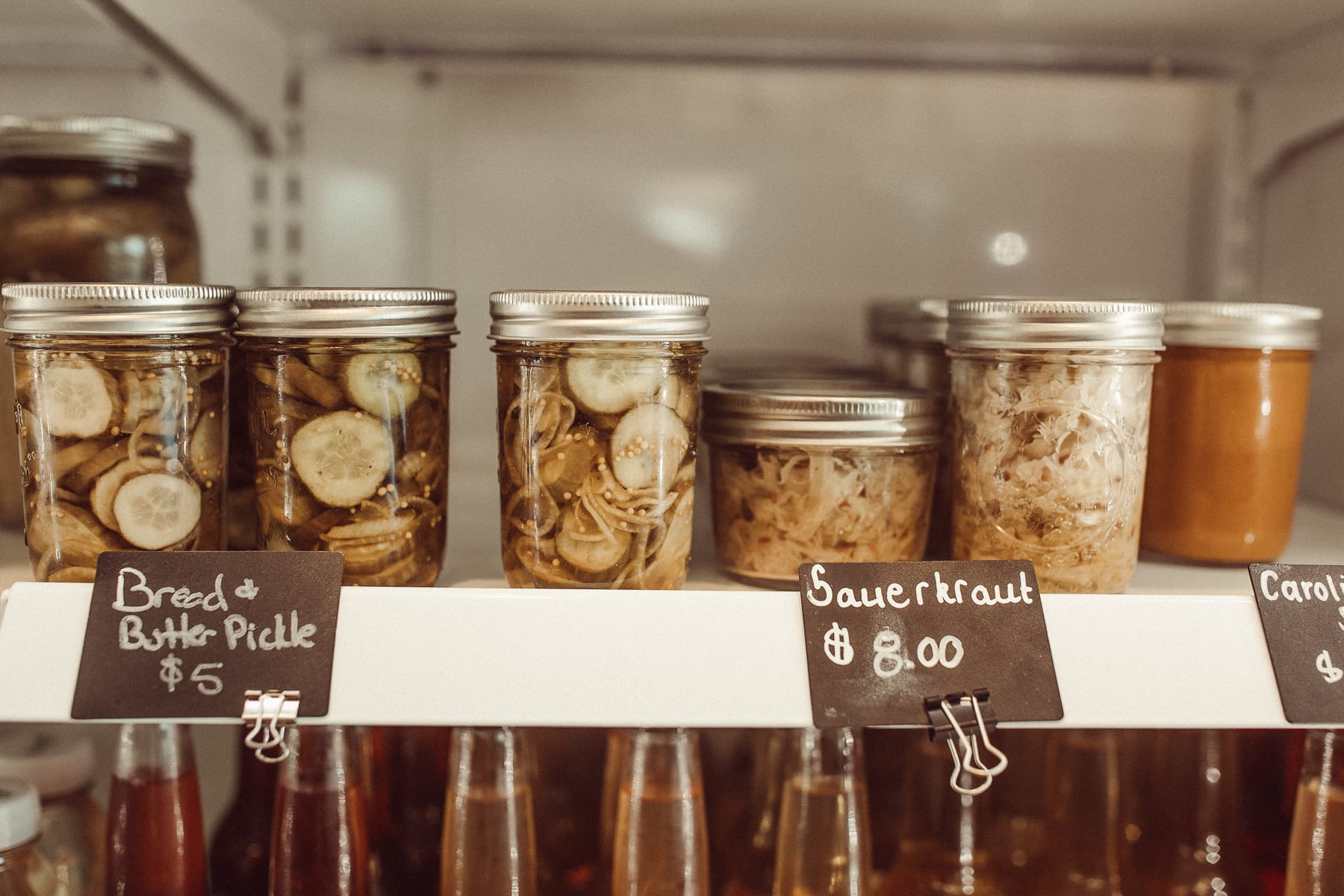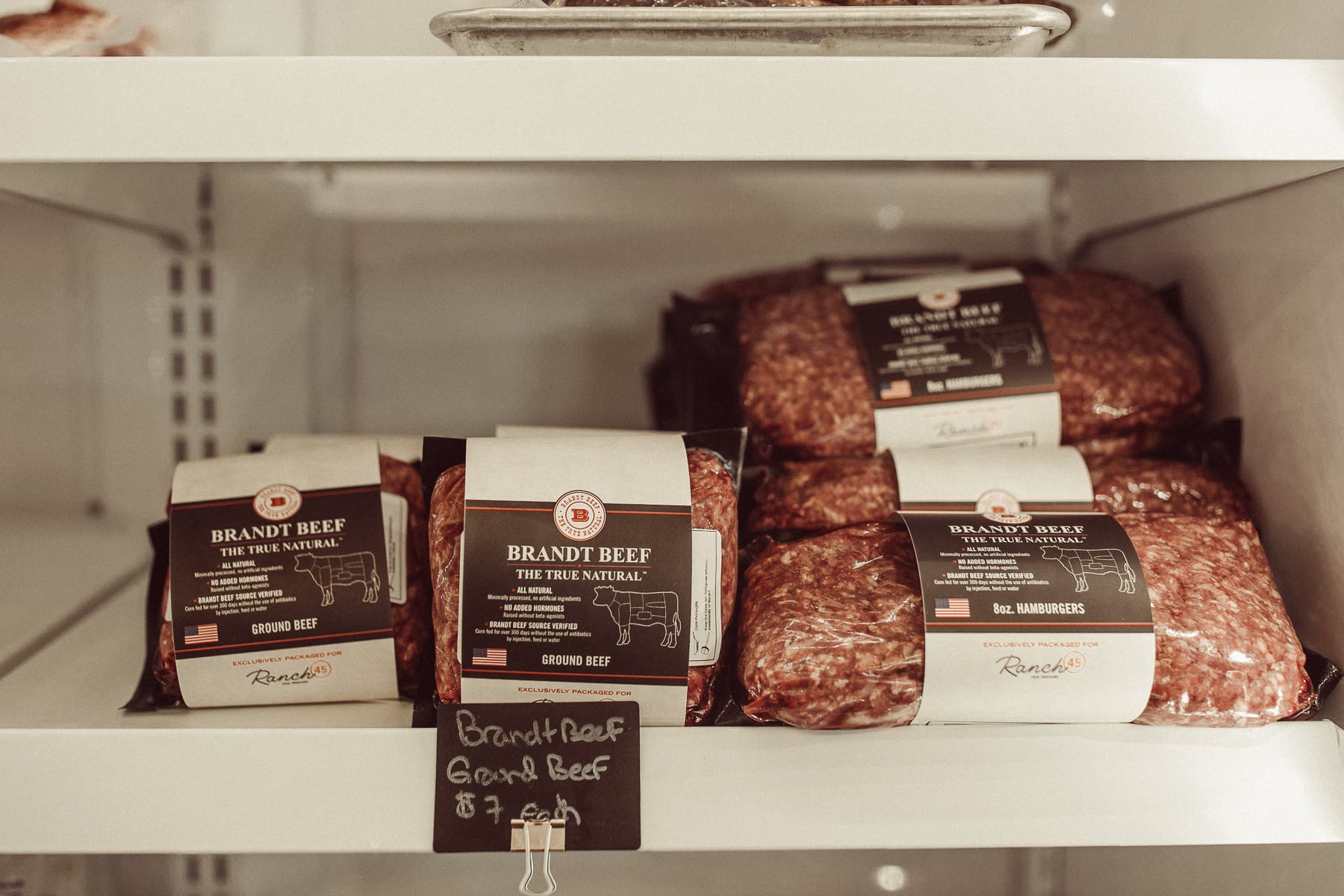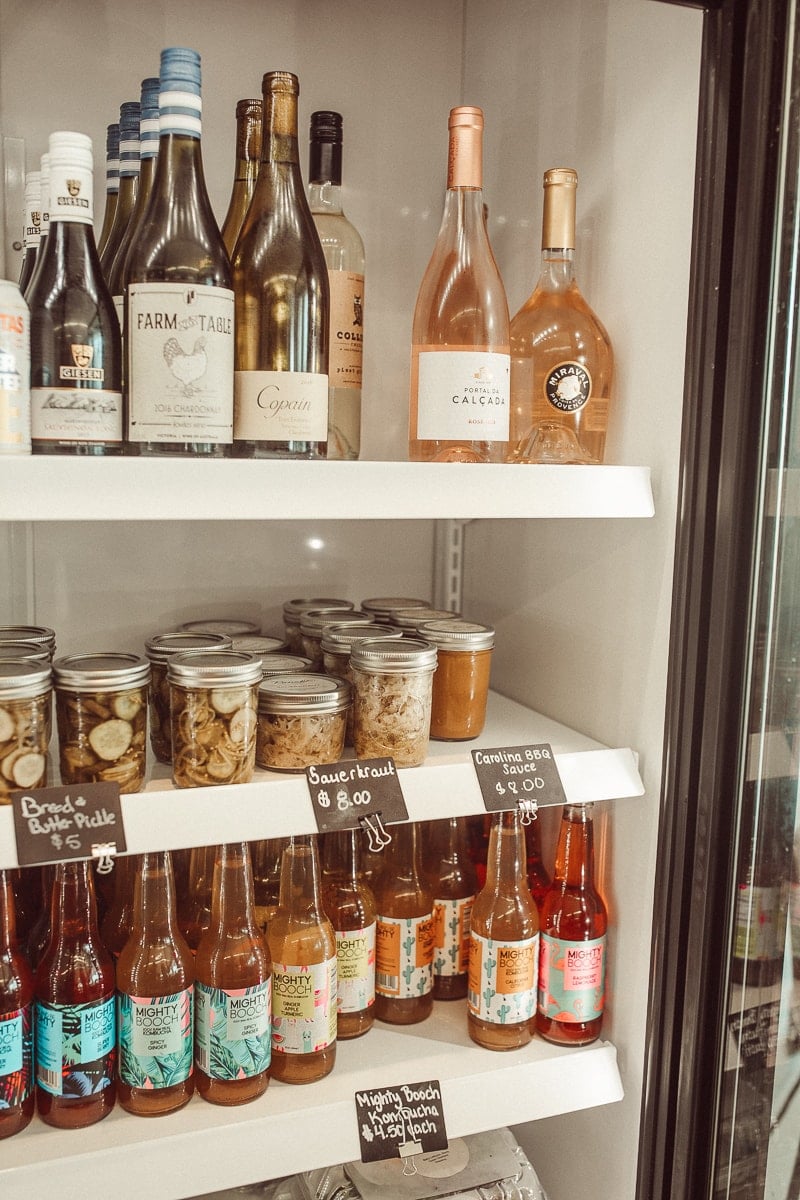 The Low-Down
In an airy, coastal-chic space, Ranch 45 serves up a menu of clean, conscious and simply delicious food. They have a cozy indoor space, with a large table ideal for groups, as well as a spacious outdoor patio with plenty of umbrellas and good-size tables for working lunches. The eatery partners with local producers as much as possible, while maintaining an affordable price point for its guests. The coffee comes from popular Caffe Virtuoso, Mightybooch kombucha is on the menu (it was Danielle's favorite drink that we ordered!), and everything is 100 percent all natural and hormone free. Plus, everything on the menu can be made gluten-free! In short? This was the perfect spot for the CGGM team since there was truly something for everyone.

---
Mightybooch is now offering a home delivery service for residents of Solana Beach, so you can enjoy your kombucha when you want it!
---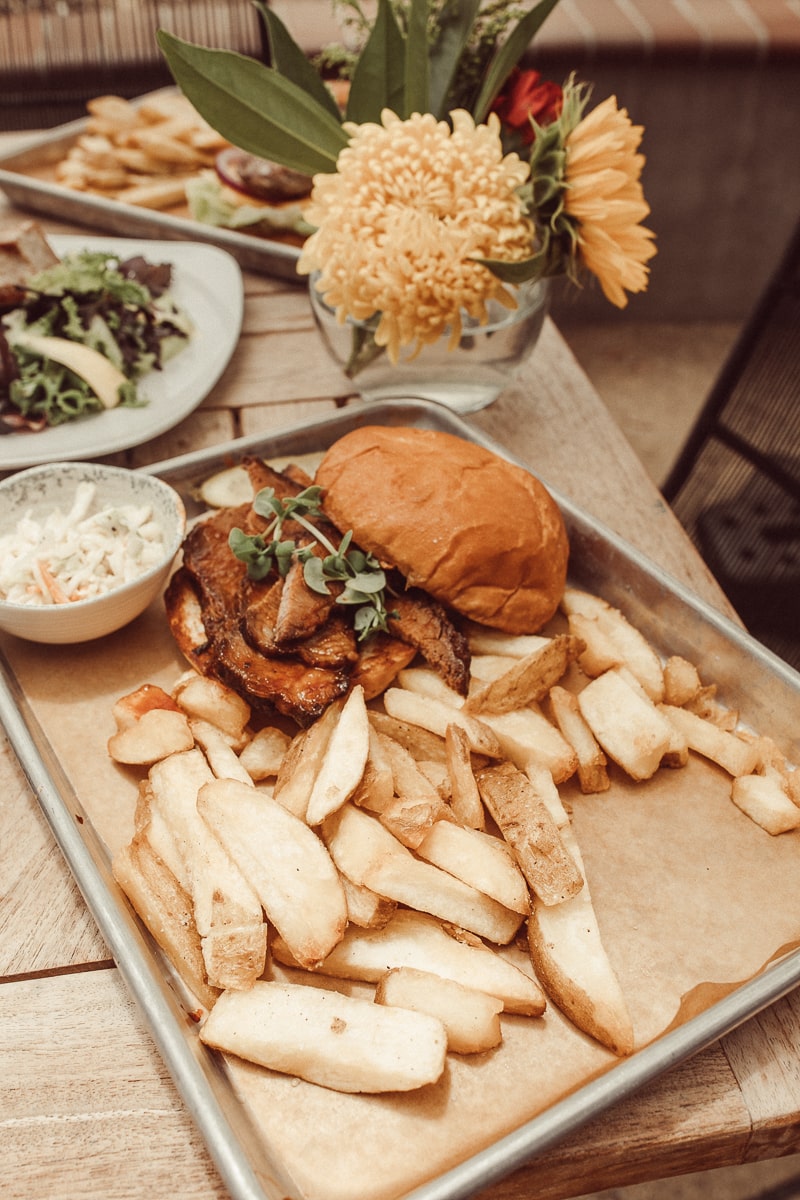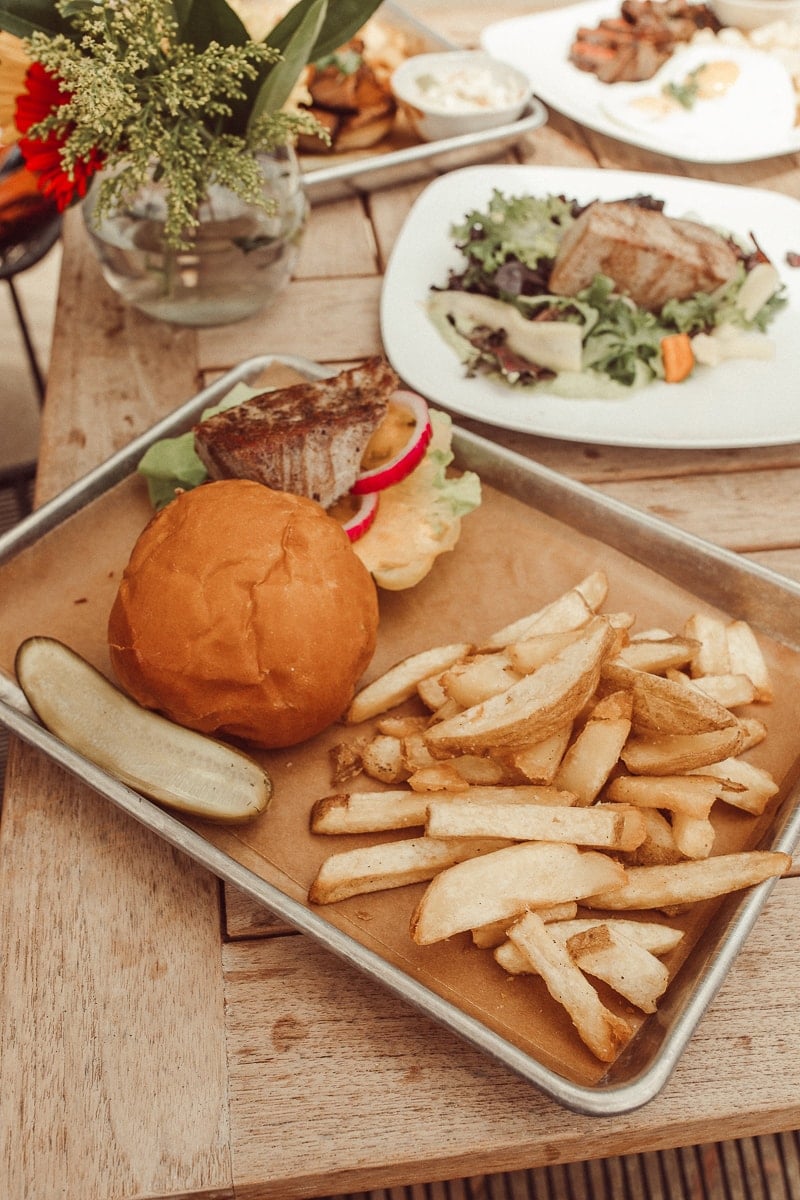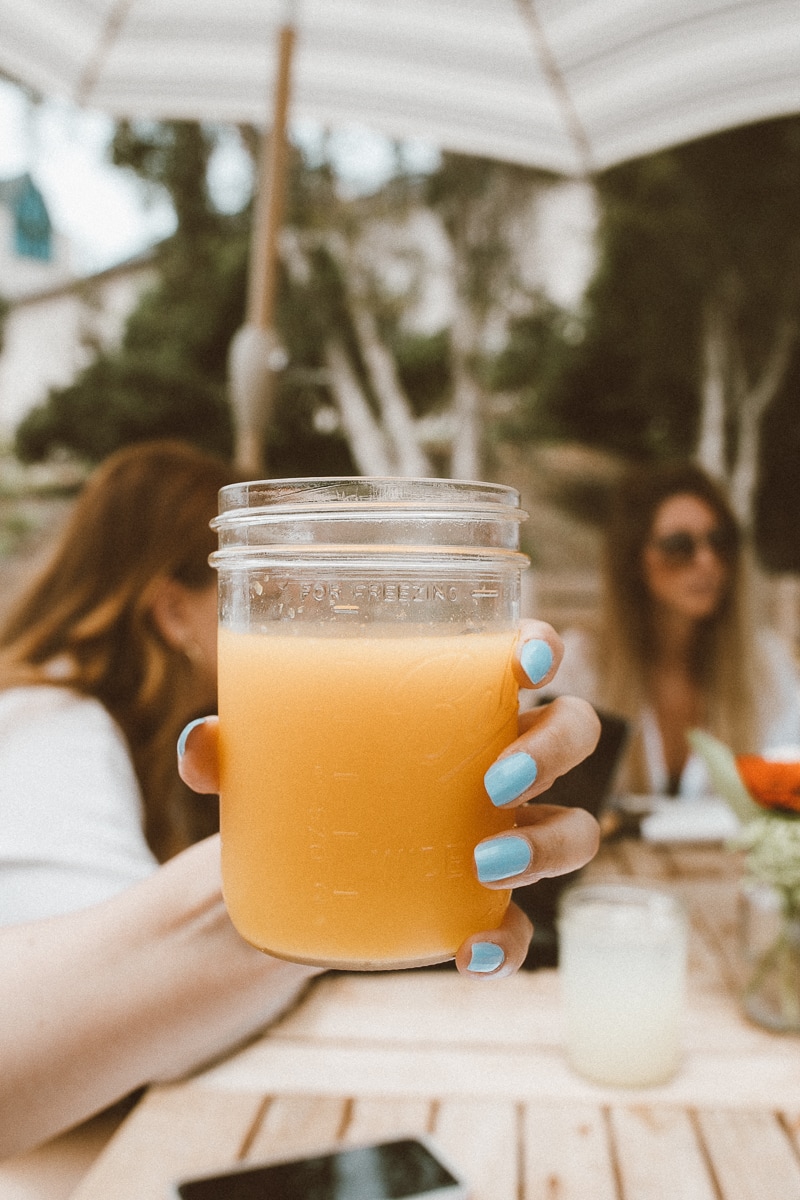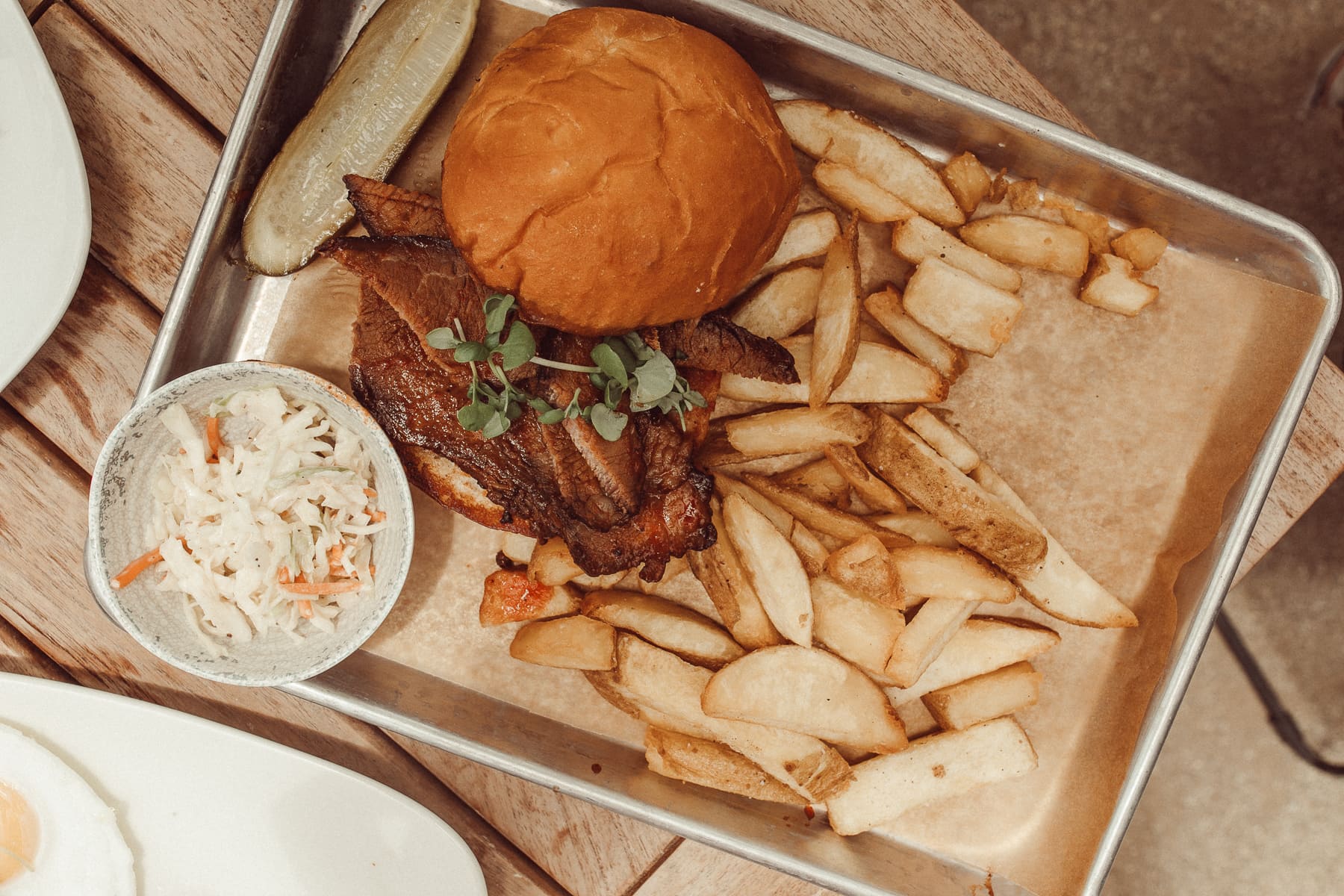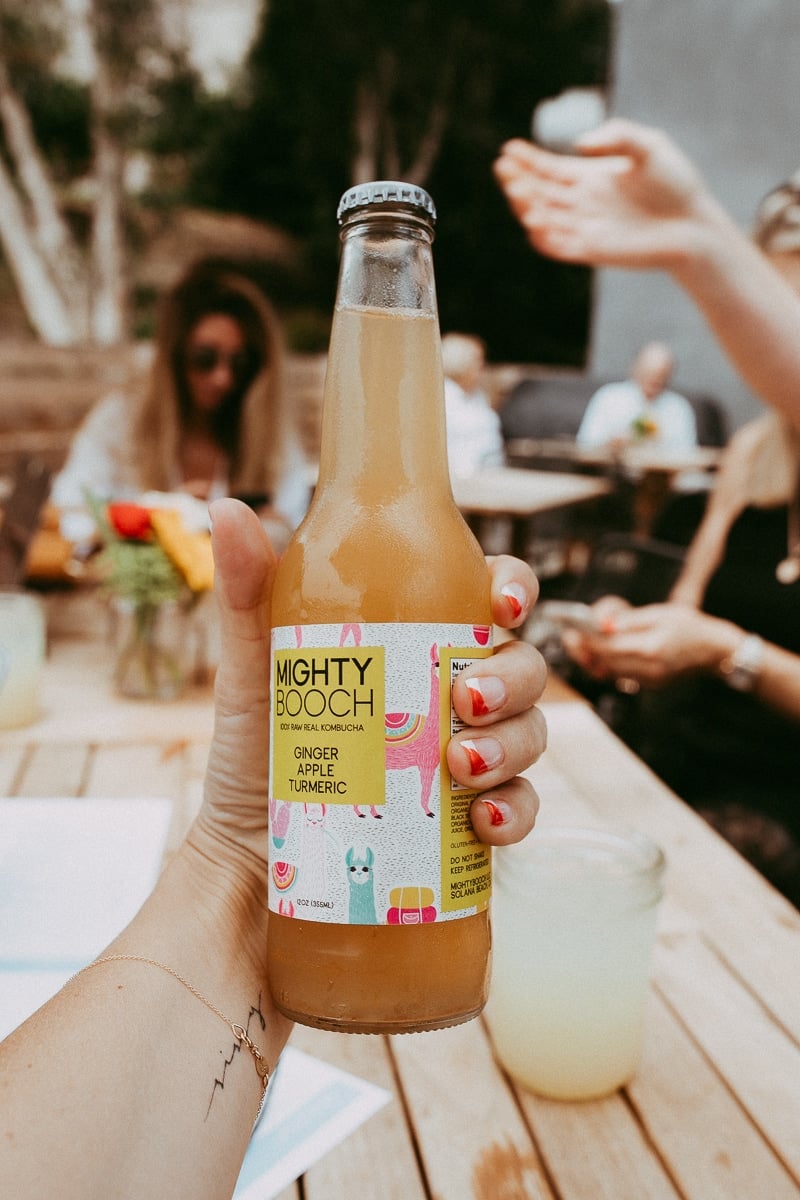 What We're Having
We'll take one of everything, please! No, really; our team just about ordered the whole menu since we couldn't decide on what to get, which meant we got to taste test all of the delicious food that Ranch 45 has to offer. Our top picks? The BLTA—which comes with beef bacon and the best fries we've ever had, the Dutch Steak (life-changing and perfectly cooked) and Eggs off the breakfast menu and the bacon, egg and cheese croissant. The menu also has a few veggie options for any vegetarians in the group. You can also take your pick from the eatery's daily specials, which included a smoked brisket sandwich that was smoked for 10 hours when we stopped by, soups, salads, sandwiches and smoothies.

---
Ranch 45 is now hosting Happy Hours with exclusive specials from three to six, Wednesday through Friday.
---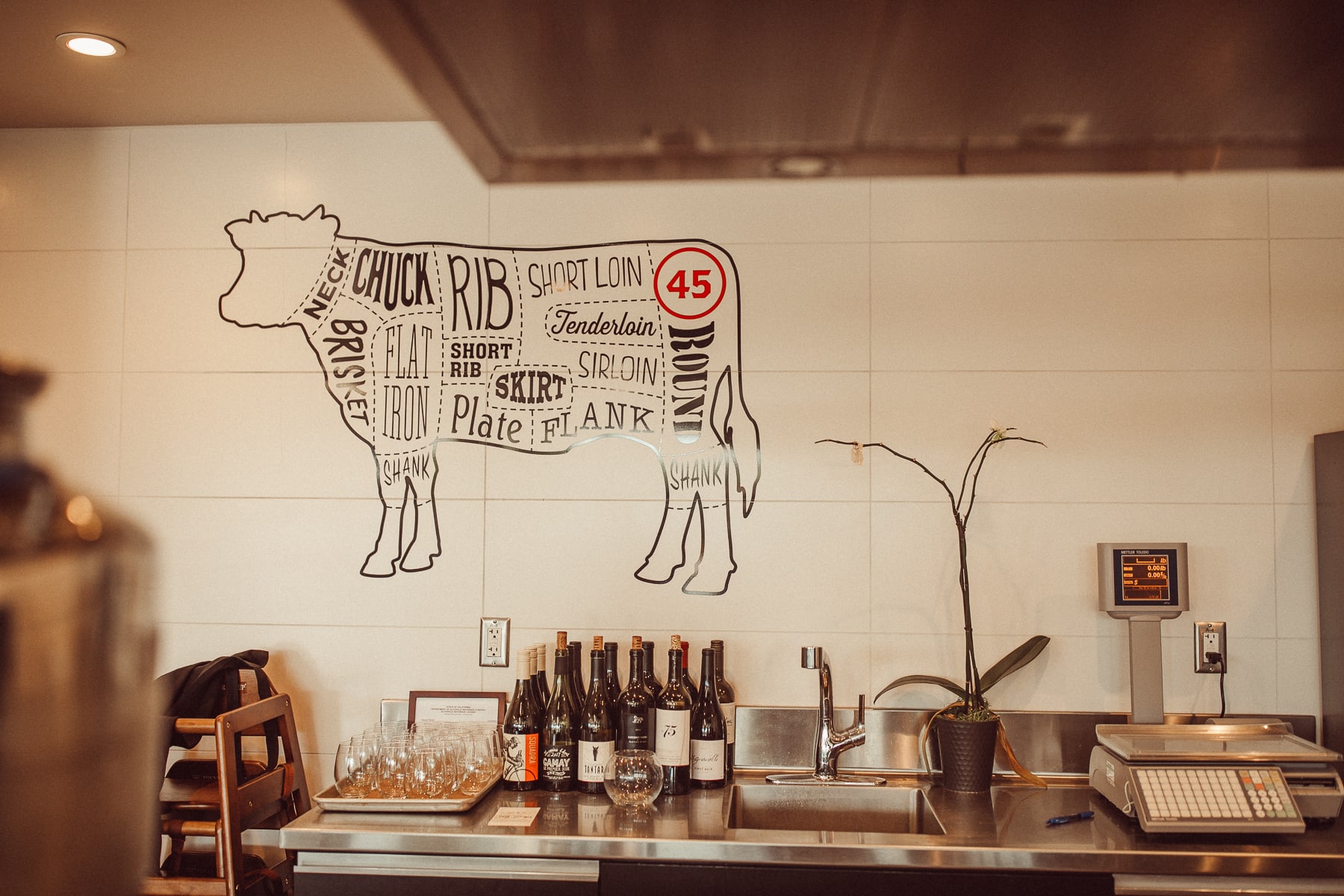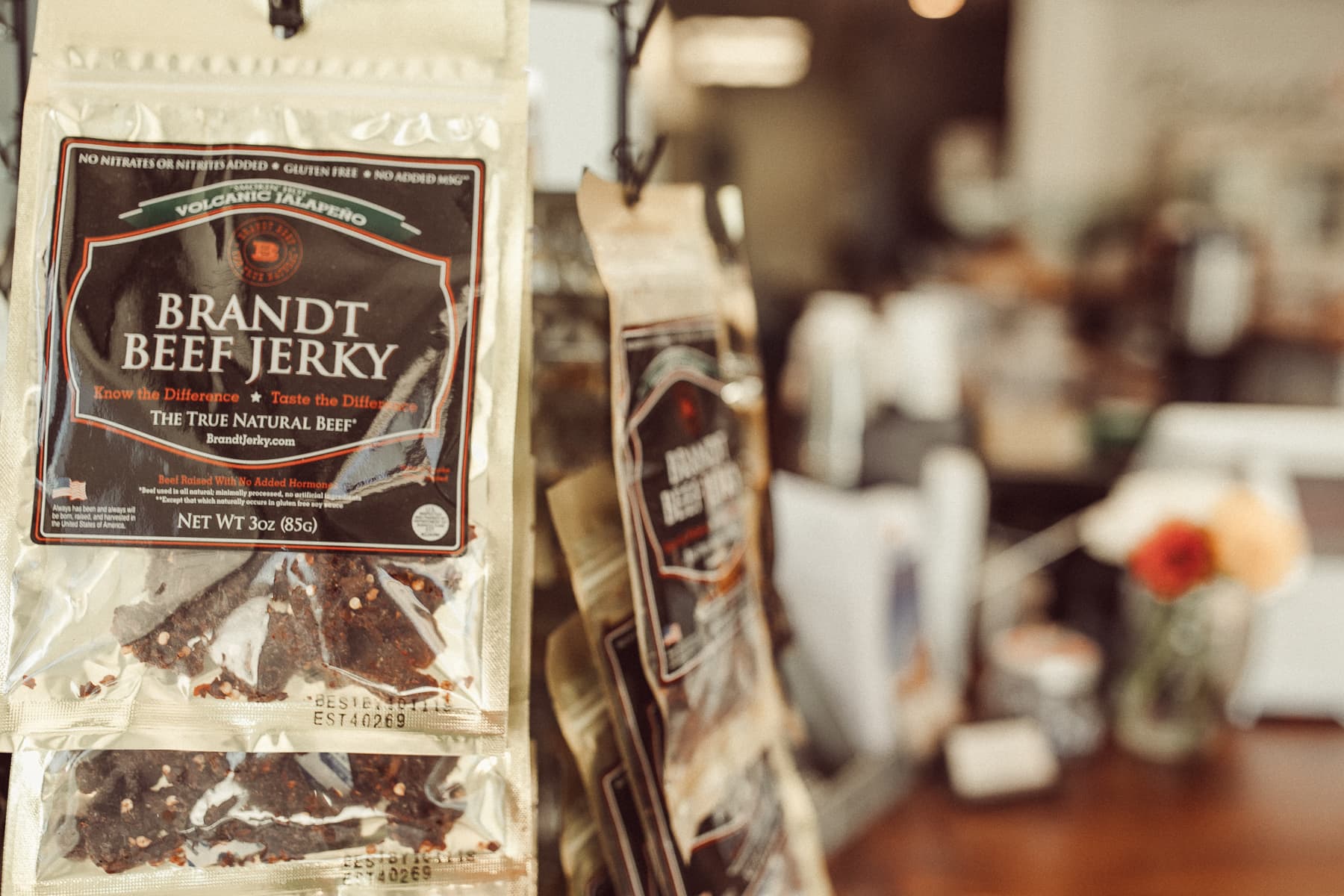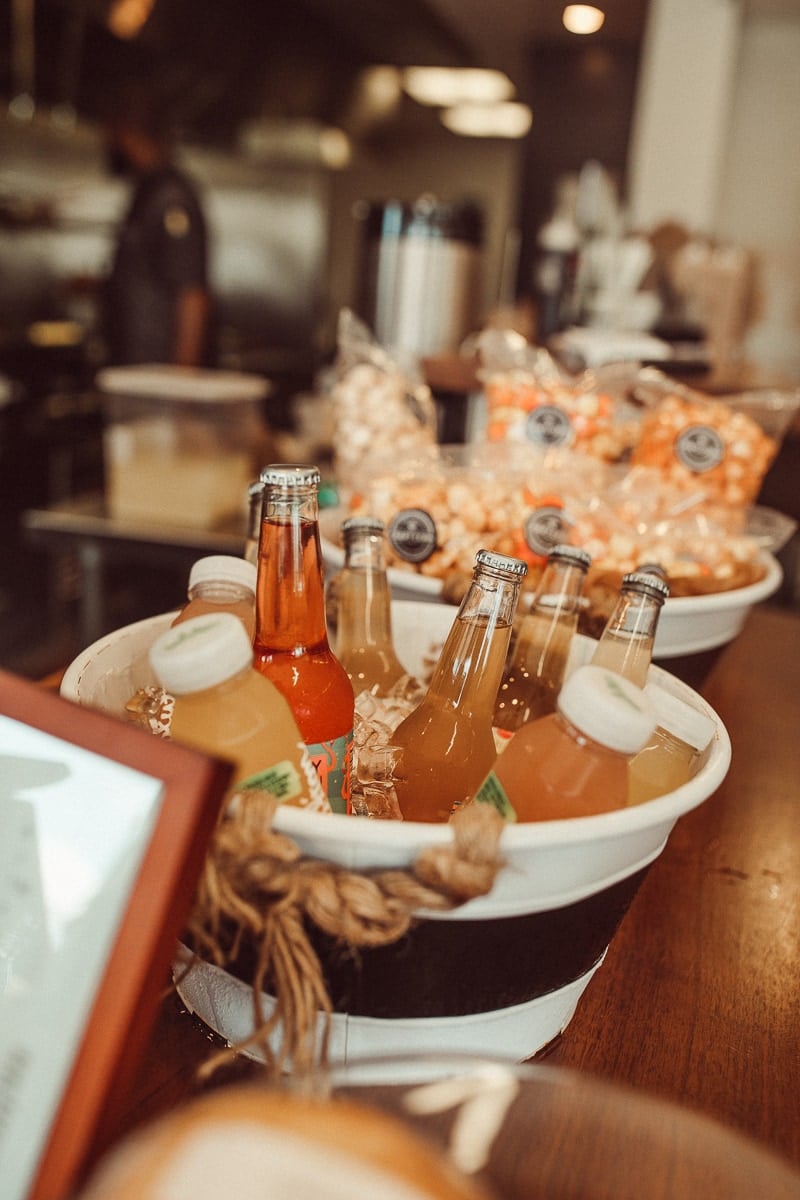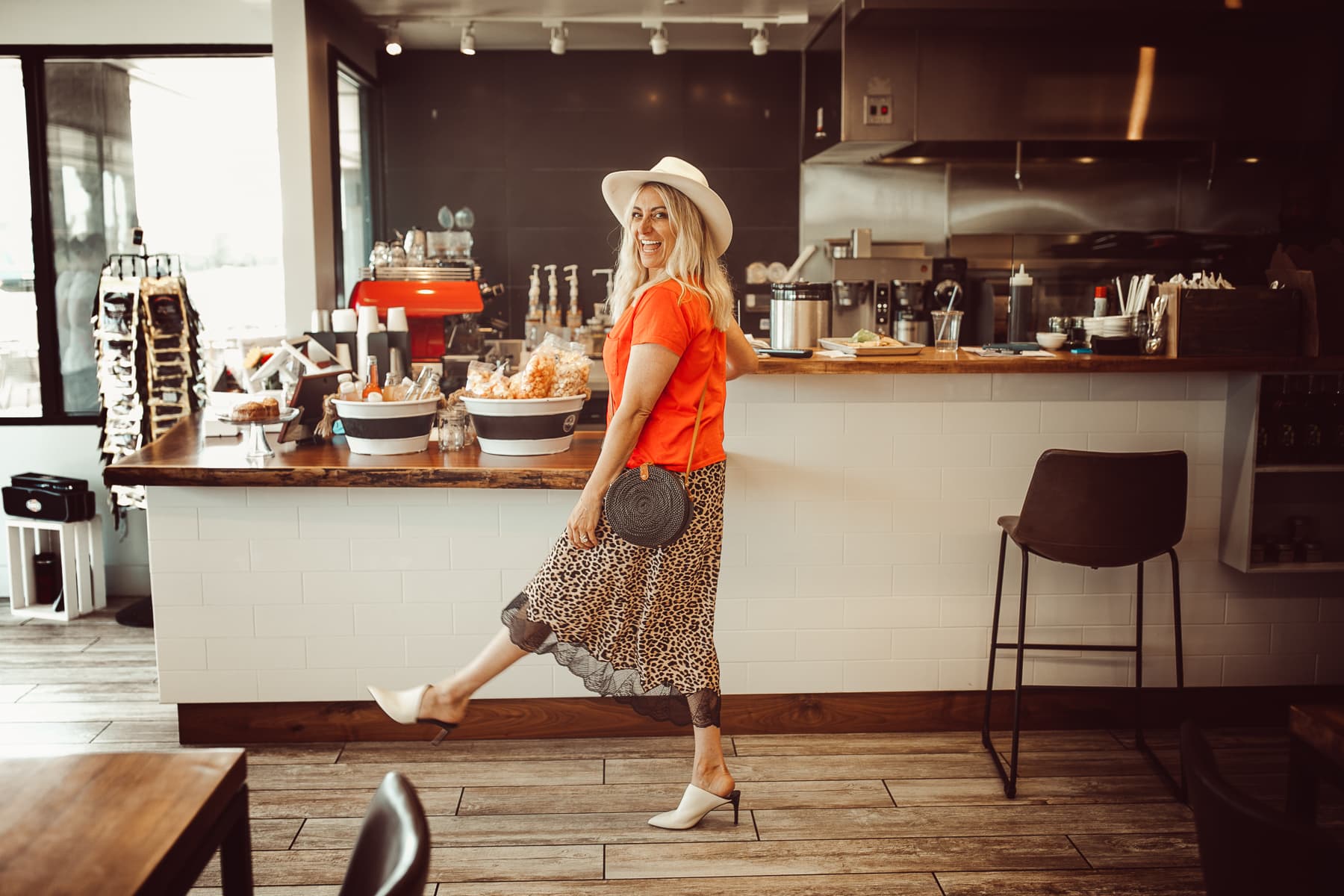 Stop By for Local Events
Ranch 45 is so much more than just a quick lunch spot. The eatery also hosts a number of events throughout the month, partnering with local businesses on-site and off. Keep on the lookout for news on their evening events like cooking classes, butchery classes and Champagne tastings. Next up is the Wines of Oregon Dinner with Nick Hetzel on August 6! Planning an event of your own? The restaurant is a great venue for hosting, with accommodations to fit 50 for a sit-down private dinner or 80 for a reception-style event on the patio. Ranch 45 also has a private office space inside complete with a projection screen, 30 seats and murals created by a local artist.
You May Also Like
An Easy Wine Guide for Beginners
Date With Danielle: Lunch at Grubby's Poke & Fish Market
Tips for Parenting In Style...
Never boring, always awesome. Keep up to date with the latest from City Girl Gone Mom.