Al fresco dining is the perfect way to elevate your outdoor entertaining game during the summer season. In native Italian al fresco means "in the fresh air." The weather is nearly perfect for outdoor dining, so I have some timely al fresco dining inspiration to share with you.
The word alfresco is an adjective used to describe a meal that you eat outdoors in nice weather, such as a BBQ, picnic, or any meal. The term al fresco is interchangeable with alfresco, though because of my Italian heritage, I use al fresco. Typically, dining al fresco style is casual with simple decor. No one likes a stuffy dinner party. Dining al fresco is an ideal way to instantly set a casual atmosphere. Let your food and drinks be the star of the show.
Whether you're throwing a backyard bash or just enjoying a casual meal with family, an al fresco setup can give any gathering an extra special touch. With some creative thinking and practical planning, you can create an unforgettable dining experience that everyone will love as the sun goes down. Whether it is for dinner, a casual lunch or Sunday brunch these al fresco dining tips will help you host the perfect outdoor dining experience.
My family uses our spacious patio so much during the summer months.
Dani's Favorites for Dining Al Fresco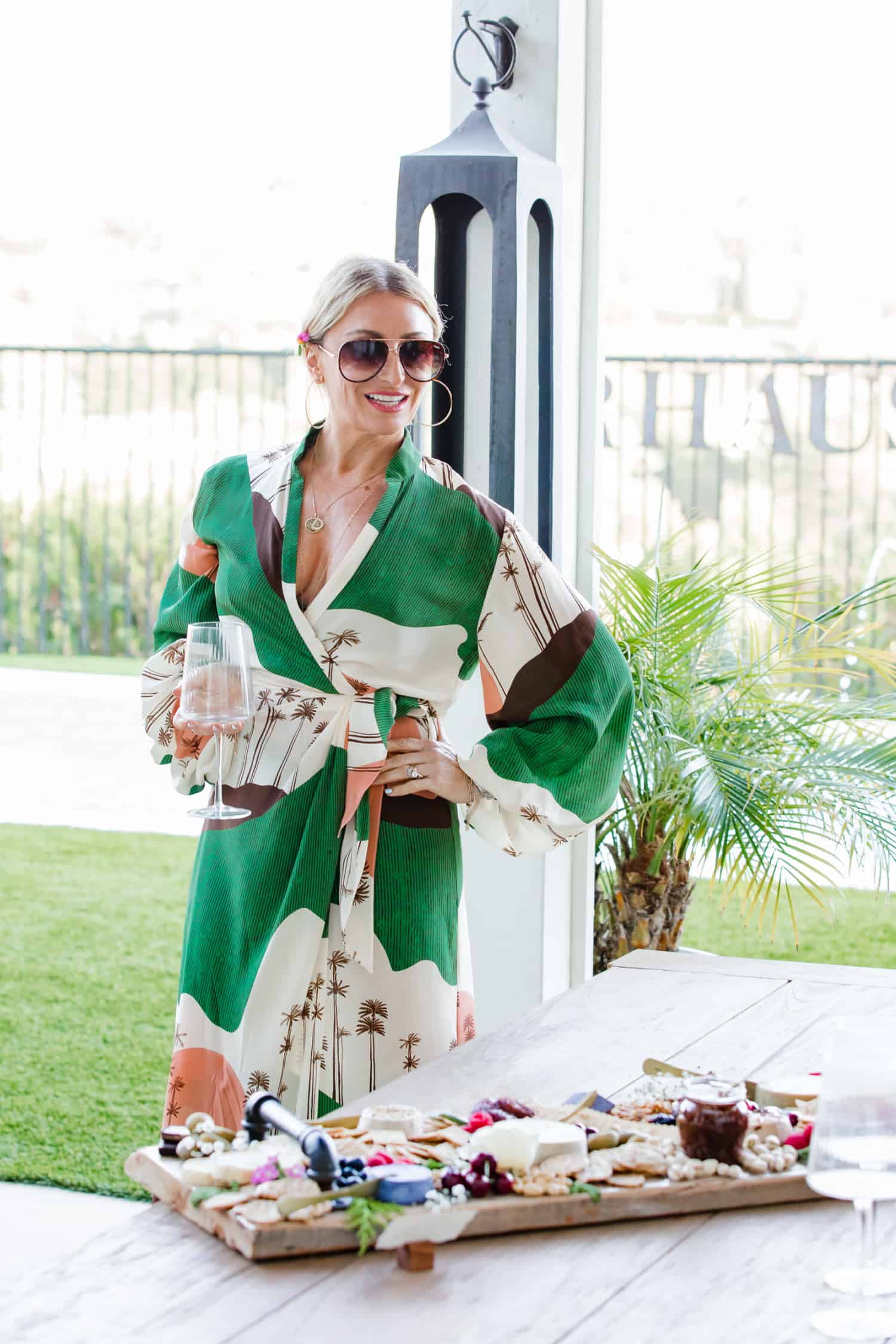 Inspiration for Dining Al Fresco
For alfresco dining, you want to create a cozy inviting space. Use comfortable seating, soft lighting, and plenty of greenery to create a space that is both relaxing and stylish. Here are some of my favorite tips for making your al fresco dining dreams come true:
Consider the View
The location of your outdoor dining area will have a big impact on the ambiance. If you have a beautiful view, try to situate your dining area so that you can enjoy it. If you don't have a scenic spot, you can create one by adding some greenery or flowers to your space.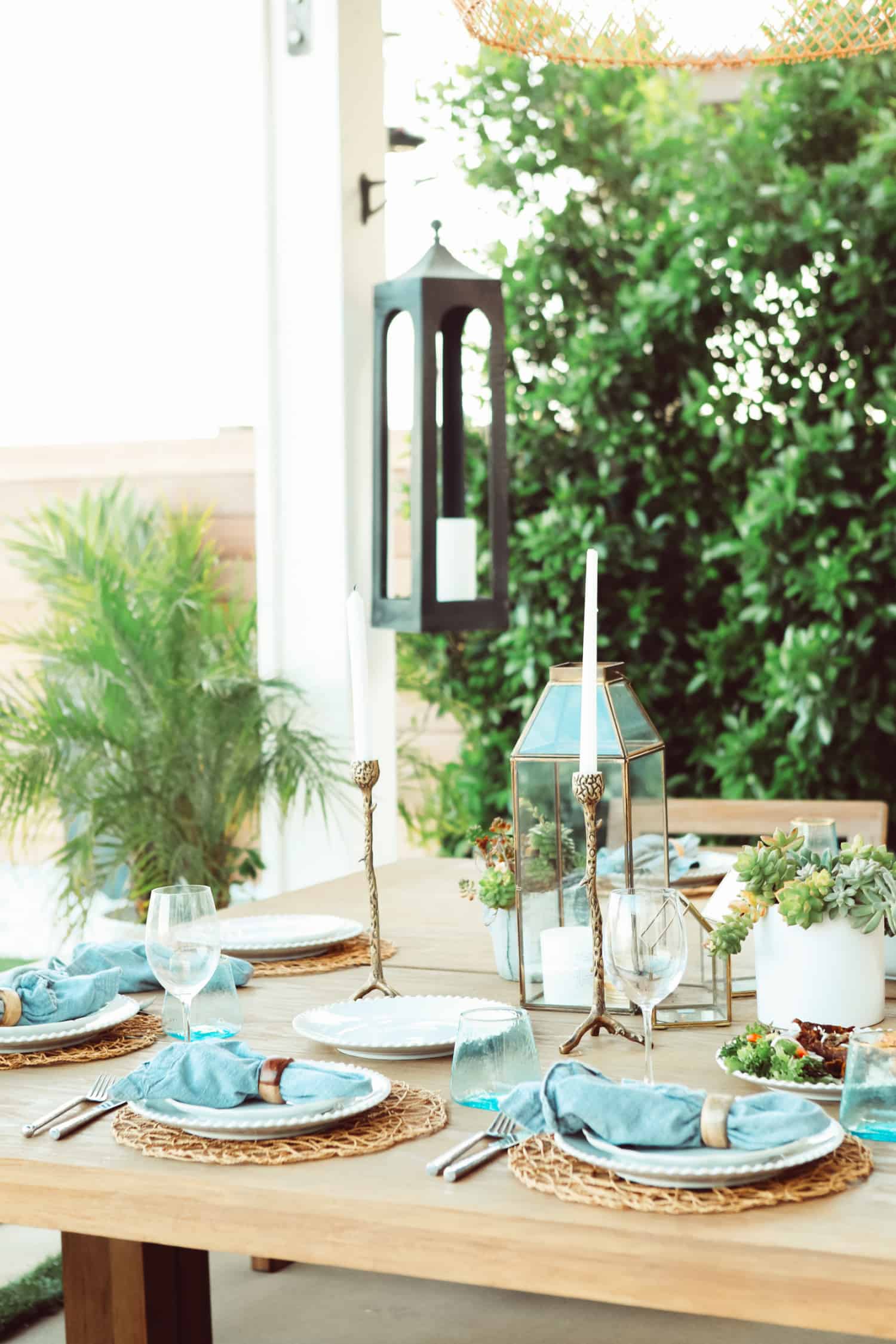 Set the Mood
No special occasion is needed to dine al fresco. Simply enjoy a beautiful meal outside in the fresh air. One of the most important things about dining al fresco is setting the mood. When it comes to décor, less is more. Choose a few key pieces that will add to the overall look and feel of your space, but don't go overboard.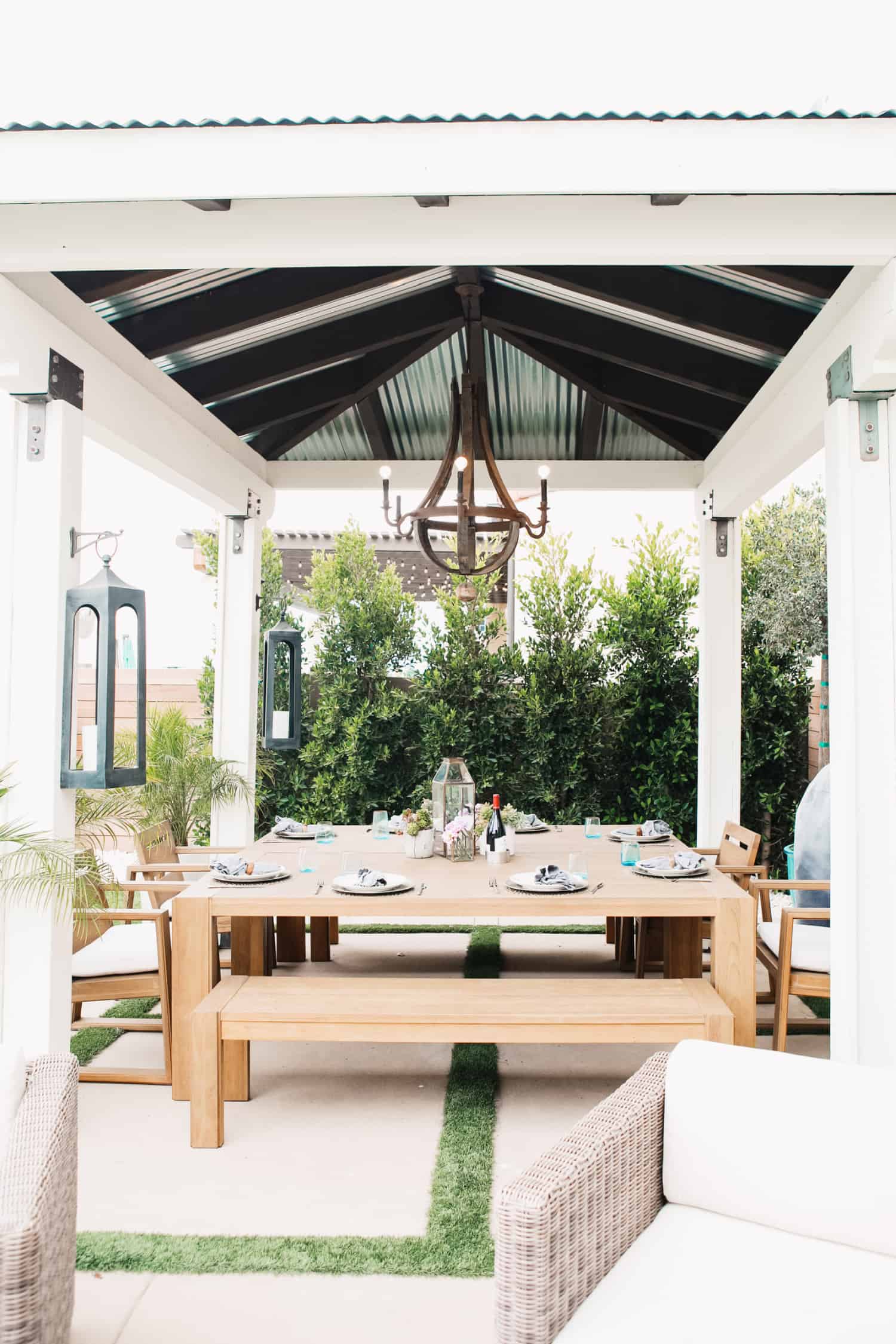 Incorporate Interesting Centerpieces
Add life and color to the table with unique centerpieces. Fresh-cut flowers and potted plants are a great way to bring the outdoors indoors.
You can also use trays, baskets, and platters filled with fresh fruits and vegetables for an earthy look.
Choose pretty dinnerware and glassware. Cloth napkins are a very nice touch too.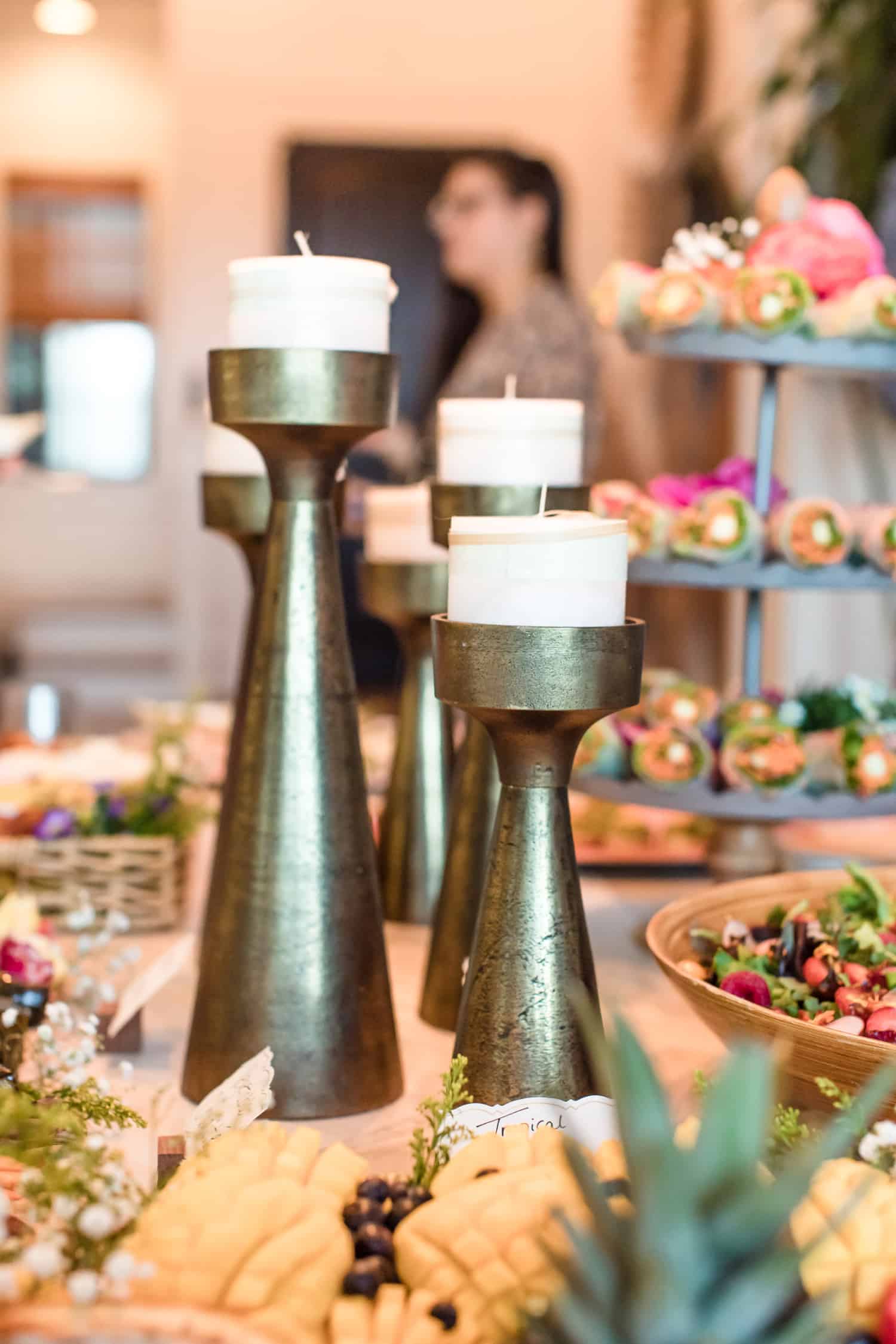 Bring on the Ambiance
Adding ambiance to outdoor al fresco dining is all about setting the right mood. If you think of your backyard or patio as an extension of your home, it's much easier to create a welcoming and inviting atmosphere.
Add atmosphere and an intimate setting to your al fresco dining by using twinkle lights, candles, or lanterns. Tiki torches and fire pits are a very nice addition. If you are lucky enough to have one, outdoor fireplaces provide the ultimate ambiance. Get creative by mixing different heights and colors; you'll be amazed at how much of a difference it makes! 
Mother nature alone sets the perfect ambiance, so take advantage of the natural beauty around you.
Finally, don't forget the right soundscape. Play some soft music to create a relaxing ambiance.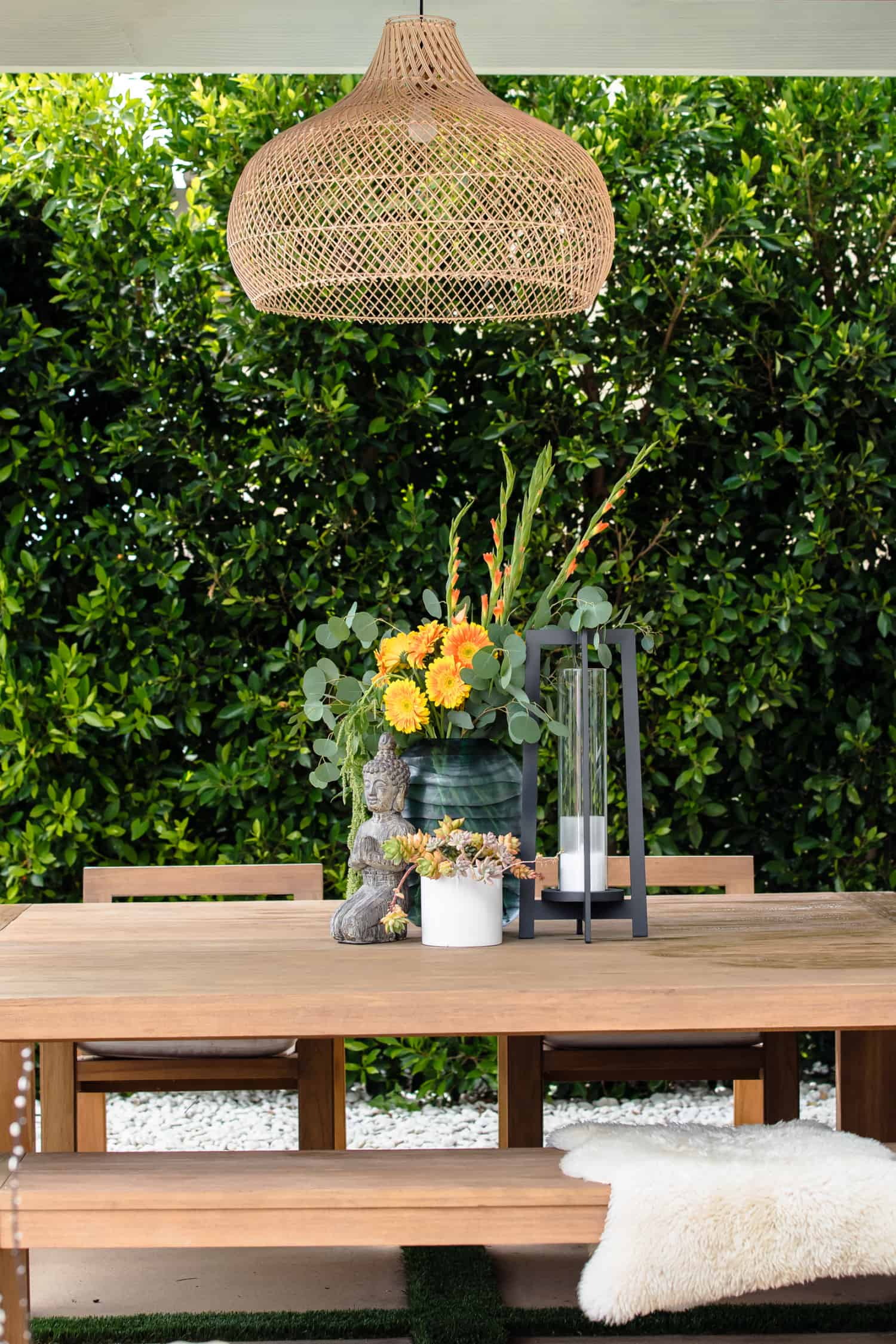 Get Creative with Seating
Start by selecting furniture that not only looks great but also provides comfort. An outdoor rug can help to define designated areas and offer a softer seating area. Fortunately, we have a large patio space that makes it easy for us to host friends. However, if you are limited on seating you can still entertain family and friends al fresco in comfort.
My family absolutely loves our oversized outdoor seating area from Arhaus and we get a lot of use out of it thanks to the terrific weather we have in San Diego. If you can splurge on one thing this summer, invest in your back patio. There are so many wonderful outdoor dining options available.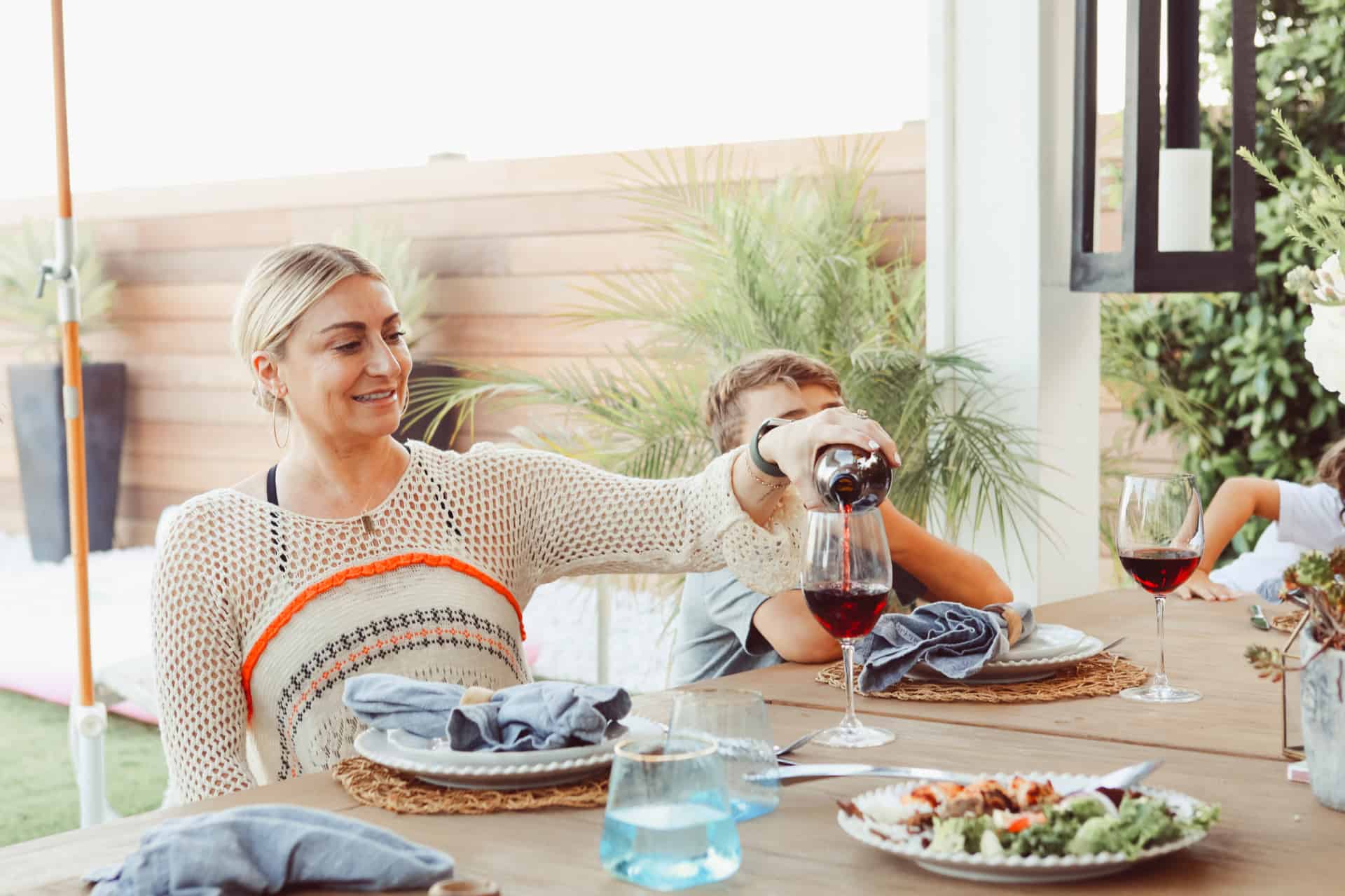 Make sure each guest has a comfortable spot to enjoy their meal by incorporating benches, picnic tables, lawn chairs, and even blankets into the outdoor seating areas. Bring the indoors outdoors if you need to. If space permits, use different shapes and sizes for an eclectic vibe.
Create multiple relaxed seating areas. How about bringing your coffee table outside and placing fluffy pillows around it for seating? The kids will love this!
Be Prepared for Weather
If you live in an area with unpredictable weather, be sure to have a plan in place in case of rain or unexpected heat. Canopy tents are a great way to provide shade and protection from the elements. They come in a variety of sizes and styles, so you can find one that fits your needs. These are worth their weight in gold if you don't have a covered patio.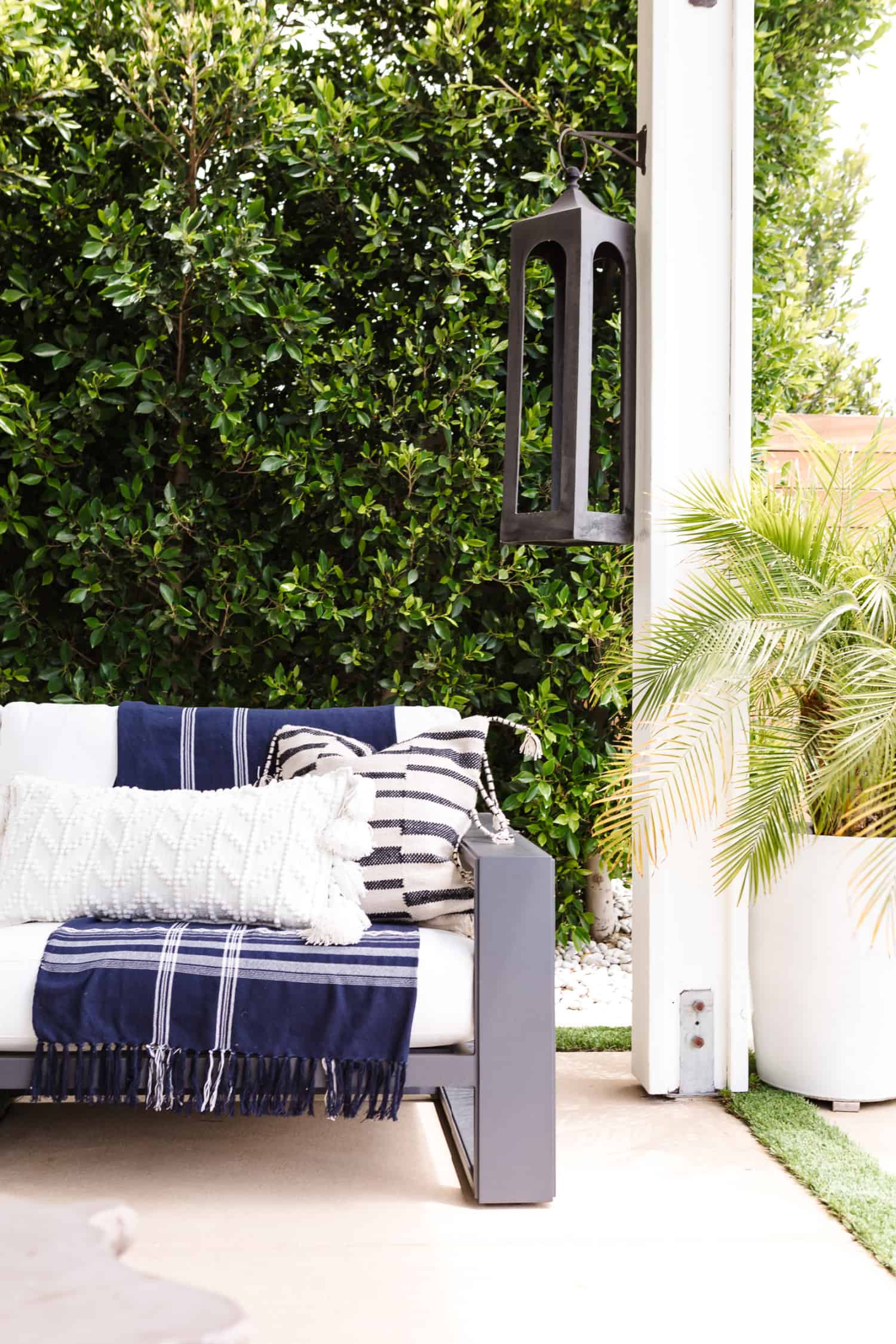 Al Fresco Menu
Sharing great food is the highlight of dining al fresco. Plan a menu that is perfect for the weather outside and use seasonal ingredients. Consider the following:
The weather – if it's going to be hot, you'll want to avoid heavy or spicy dishes.
The time of day – If you're dining in the evening, you might want to serve something lighter than if you're dining in the afternoon.
Your guests – If you're having guests, be sure to consider their dietary restrictions and preferences.
Offer guests a diverse menu of delicious food along with some craft beer, glasses of wine, or craft cocktails. I often like to begin the meal with a fabulous charcuterie board and only use the freshest ingredients. A big salad and a fruit platter are a must. Living near the coast, I also enjoy serving an array of delicious seafood. The Italian girl in me also likes to do as they do in Italy and prepare something like a simple spaghetti carbonara.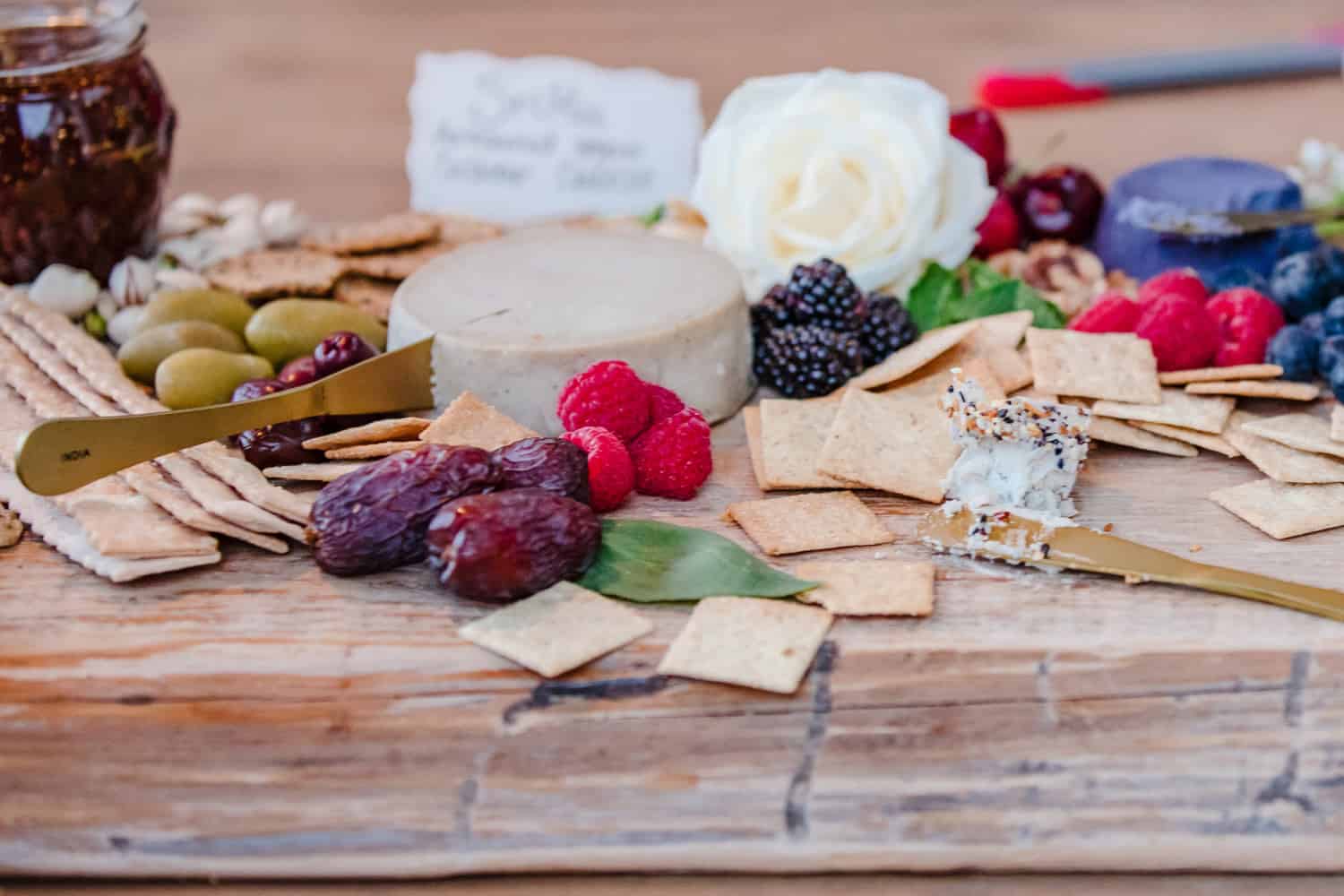 Do you have any al fresco dining inspiration to share with us? Please leave a comment below!
With these tips in mind, you're sure to have an unforgettable outdoor dining experience that everyone will enjoy.
Tips for Parenting In Style...
Never boring, always awesome. Keep up to date with the latest from City Girl Gone Mom.