Now that I have two kids in school, it is essential I provide Valentines for each of my children's classrooms.  Yes, I can easily get a store bought item like a pencil, but I try to embrace my inner "Martha" during these holidays.  I want the kids to remember these sweet Valentines they gave to their friends.  There are quite a few things you could do, but when I found this one on the blog, Love The Day, I just gushed over it.  Lindi Haws has quite the selection of Valentines and you should definitely check them out.
I chose "Valentine You Rock" because it can be paired with so many things: Rock candy, Pop Rocks, or even just a painted rock.  There are so many possibilities.
You can download and print the "free" LOVE THE DAY Valentines tag right here.  So easy!
All you have to do is buy a box of rock candy on a stick & clear party bags.
Cut the tags out & hole-punch them on each corner.
Have your child sign the back.
Tie it with any ribbon or ties you have happen to have.
And enjoy your little accomplishment with your little ones.
This will surely be a hit in the classrooms!  Enjoy!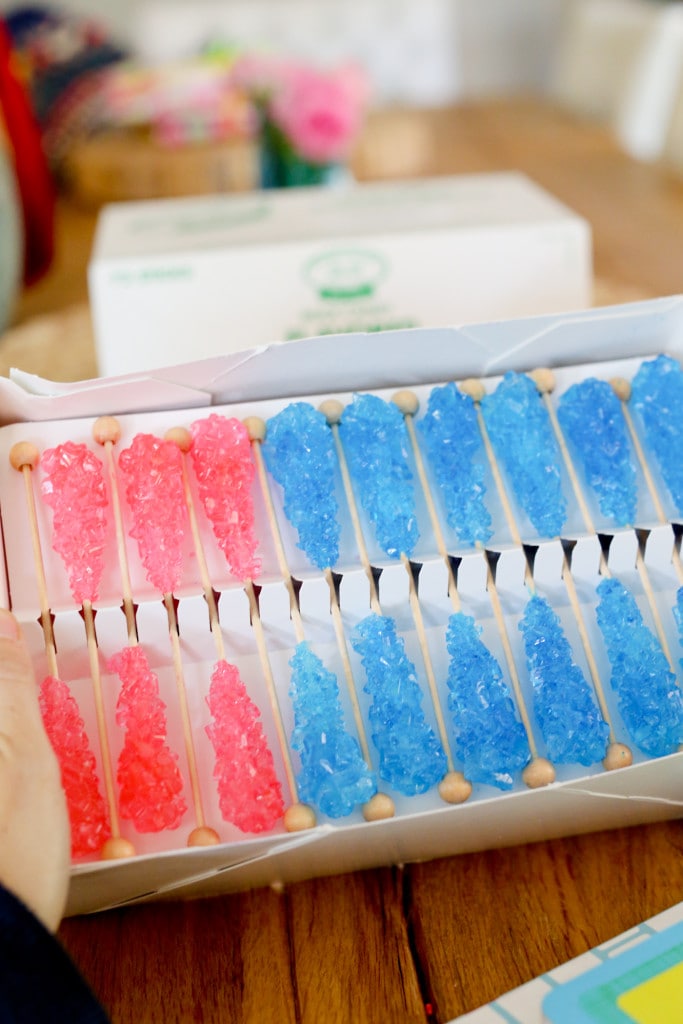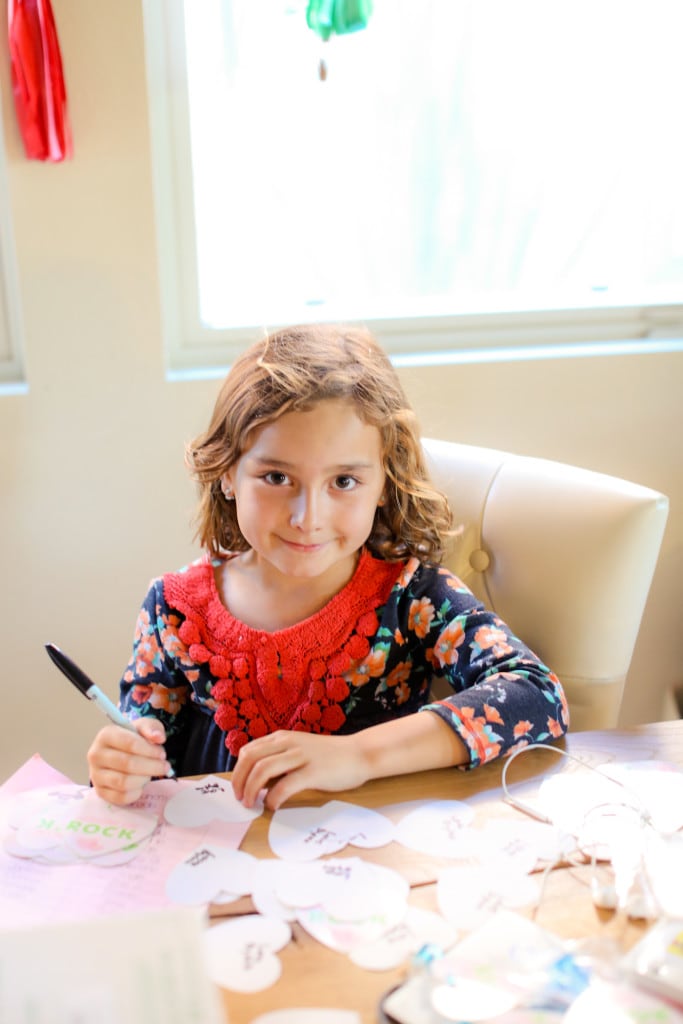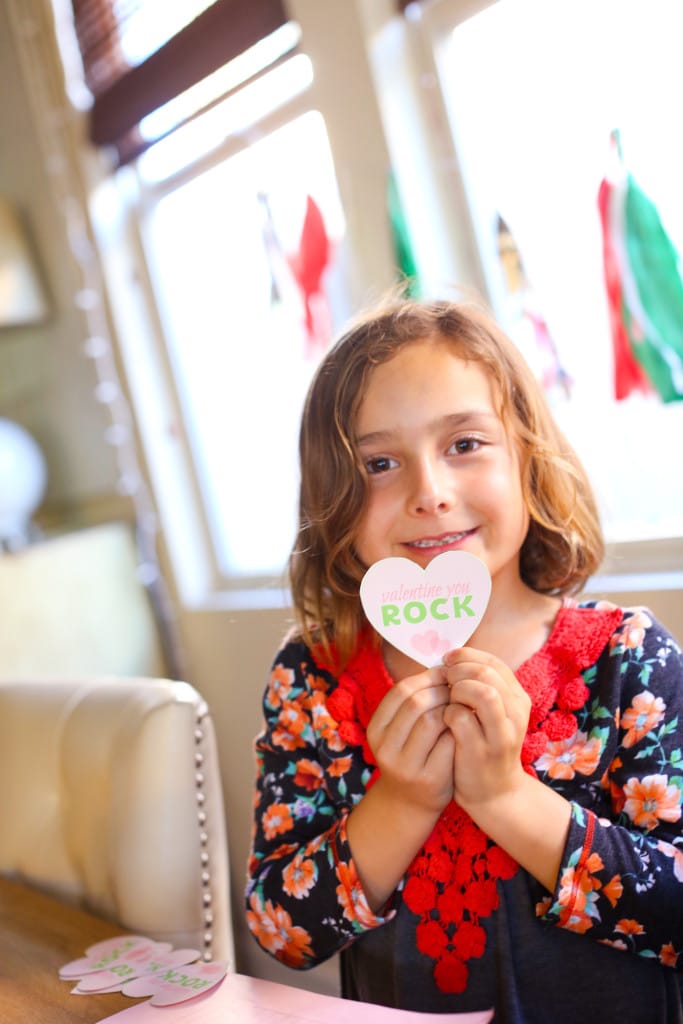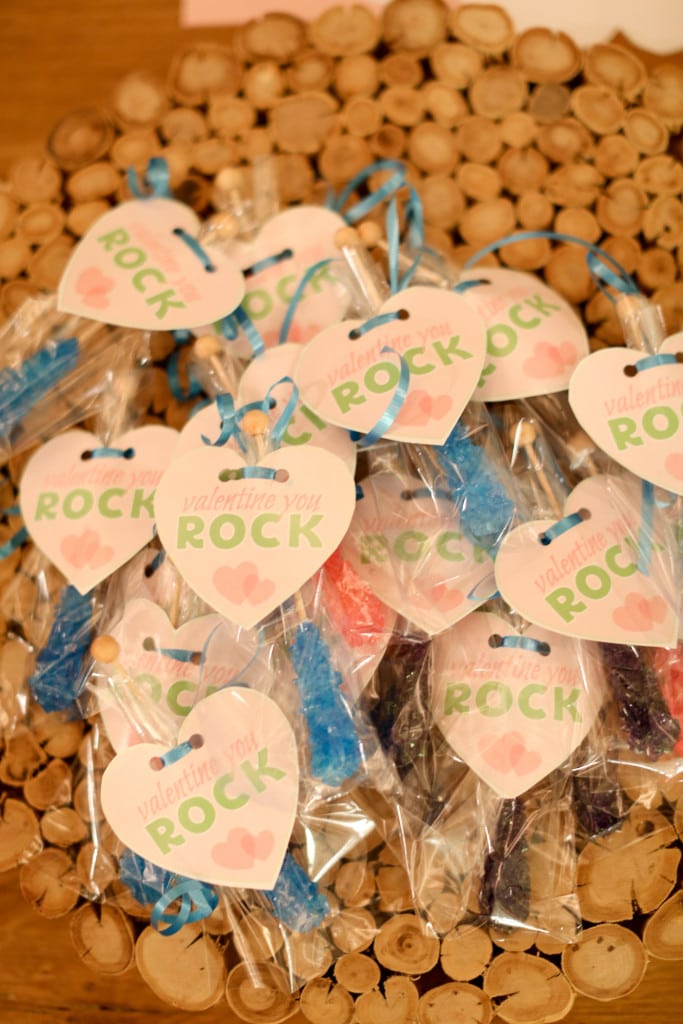 Have you found any cute Valentines to do for your little ones classroom?  I would love to hear from you.