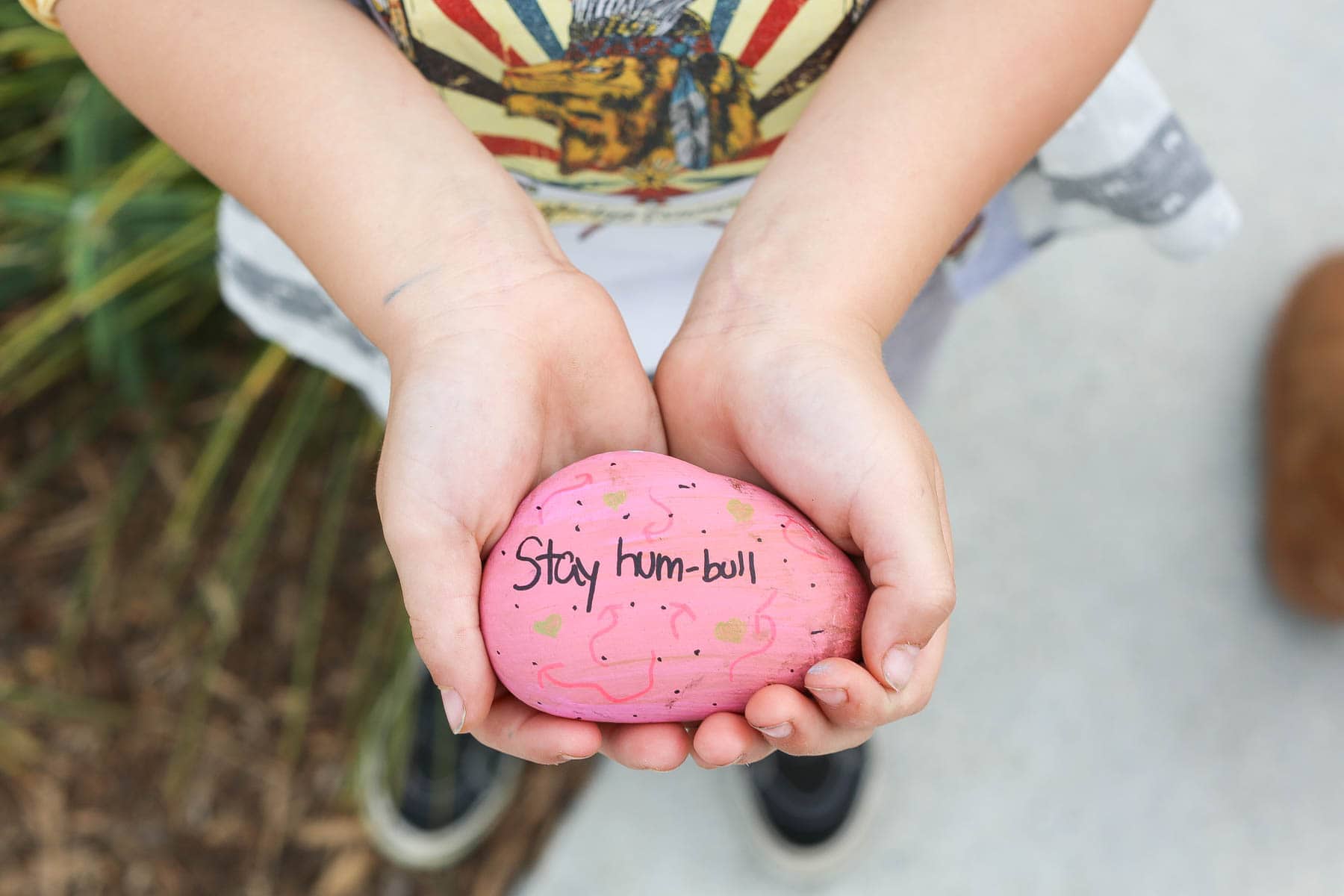 This Post is Sponsored By Fox Home Entertainment in celebrations of the Ferdinand Movie Release. The Kindness Rocks Partnership is in an effort to spread kindness. As always, All Opinions Are My Own. Thank You For Supporting CityGirlGoneMom!
I often wonder how much influence a mother's relationship with her friends impacts that of her children's. In a world of so many unknowns, how do I ensure they pick up on kindness, practice empathy and never judge a book by its cover?
I do believe kindness starts at home. I was always the girl who loved her friends fiercely and fostered those relationships. Amidst the chaos of large family parenting, I still do. I like to think it's in my blood. From a very early age, my grandmother had me traveling to every borough in NYC to see every family member and friend on an ongoing basis. Because for her, that was a priority. I'm forever grateful to have had her unspoken guidance on the importance of nurturing friendships. At the end of the day, my tribe gives me life, and I hope that I do the same for them!
With three of my four children in elementary school, I find myself peeking around the corner as they interact with their friends, checking in to see if they're displaying the kindness and compassion that all parents want for their kids. As parents, we also have the urge to protect, and keep bullies at bay. Nine times out of ten, what lies around the corner are these sweet little relationships blossoming into pretty awesome friendships. While no friendship is perfect, the kindness and love I see amongst their peers is plentiful, throwing my worries to the wind.
From the creators of Ice Age and Rio comes the most love-a-BULL family comedy of the year! Available on Digital 2/27 and on 4K, Blu-ray and DVD on 3/13, Ferdinand (John Cena) is a giant bull with a big heart. After being mistaken for a dangerous beast and torn from his home, he rallies a misfit team for an epic adventure in order to return to his family. Based on the classic children's book, and filled with nonstop fun and laughs, Ferdinand proves you can't judge a bull by its cover!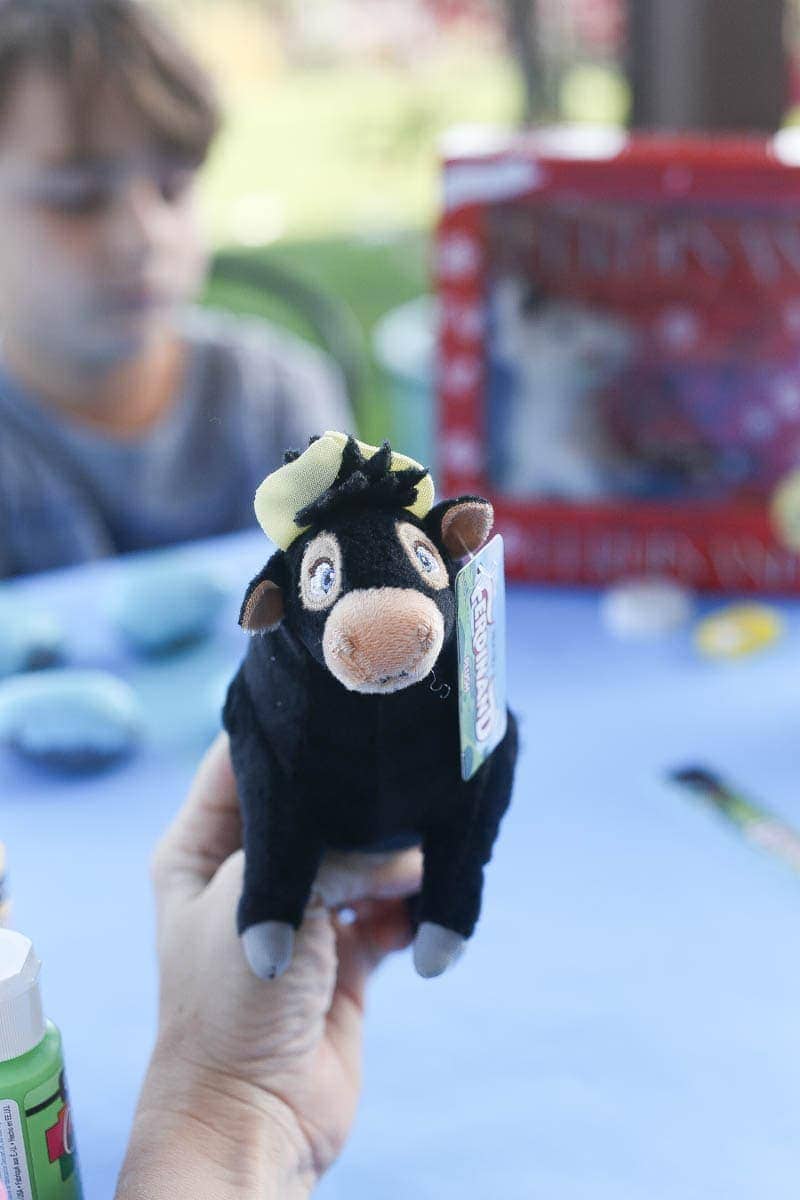 In celebration of Ferdinand's message that kindness should be at the forefront of our days, The Kindness Rock Project is a subtle and sweet way to spread joy in your community. Just by simply painting a rock with an inspirational or "memora-BULL" message and leaving it somewhere to be found by a neighbor or a passerby, you too will be making a difference.
Here's How You Can Get Started
Paint a flat rock with a light non-toxic color – acrylic paint, spray paint and pastels work best. Then let it dry.
With oil based pens, write an inspirational message! Here are some fun examples:
> BULL-ieve in Yourself
> BULL-ieve in Your Dreams
> You're Un-BULL-ievable
> You're Adora-BULL
> You're Luv-a-BULL
Leave your inspirational messages at local parks, playgrounds, libraries, beaches and anywhere to help uplift and brighten someone's day.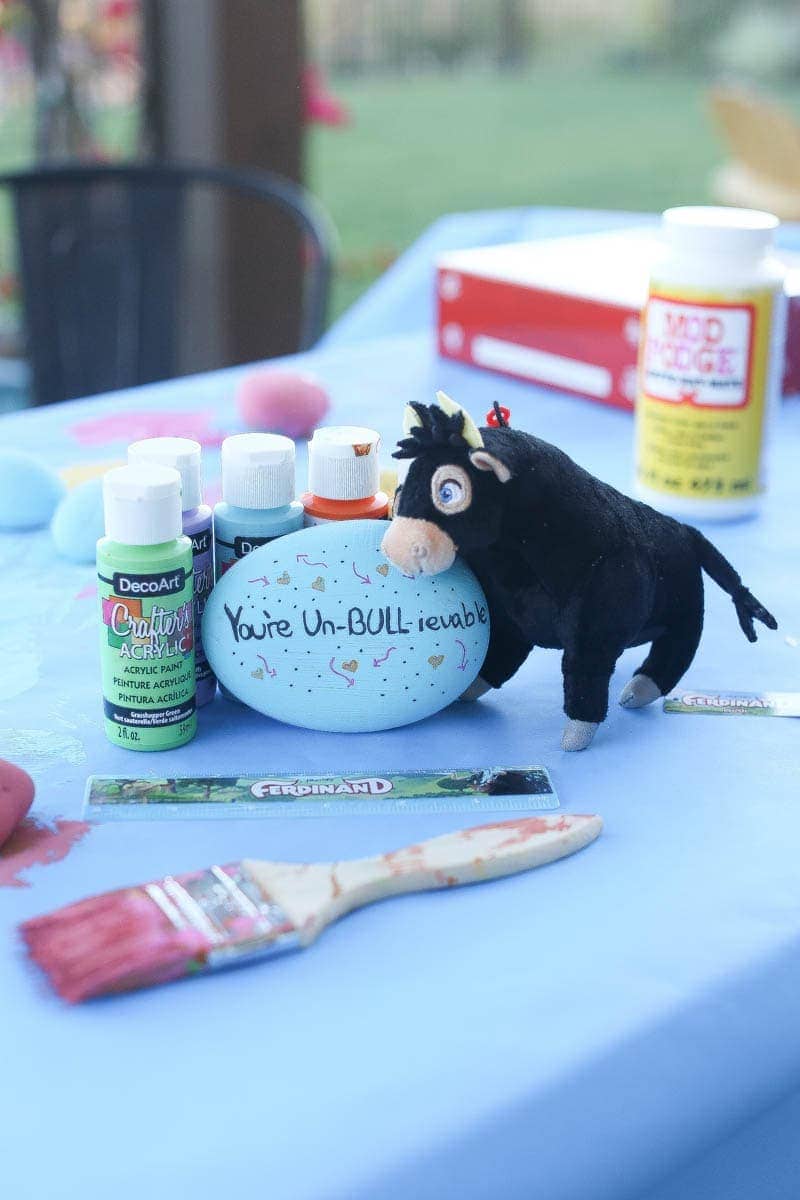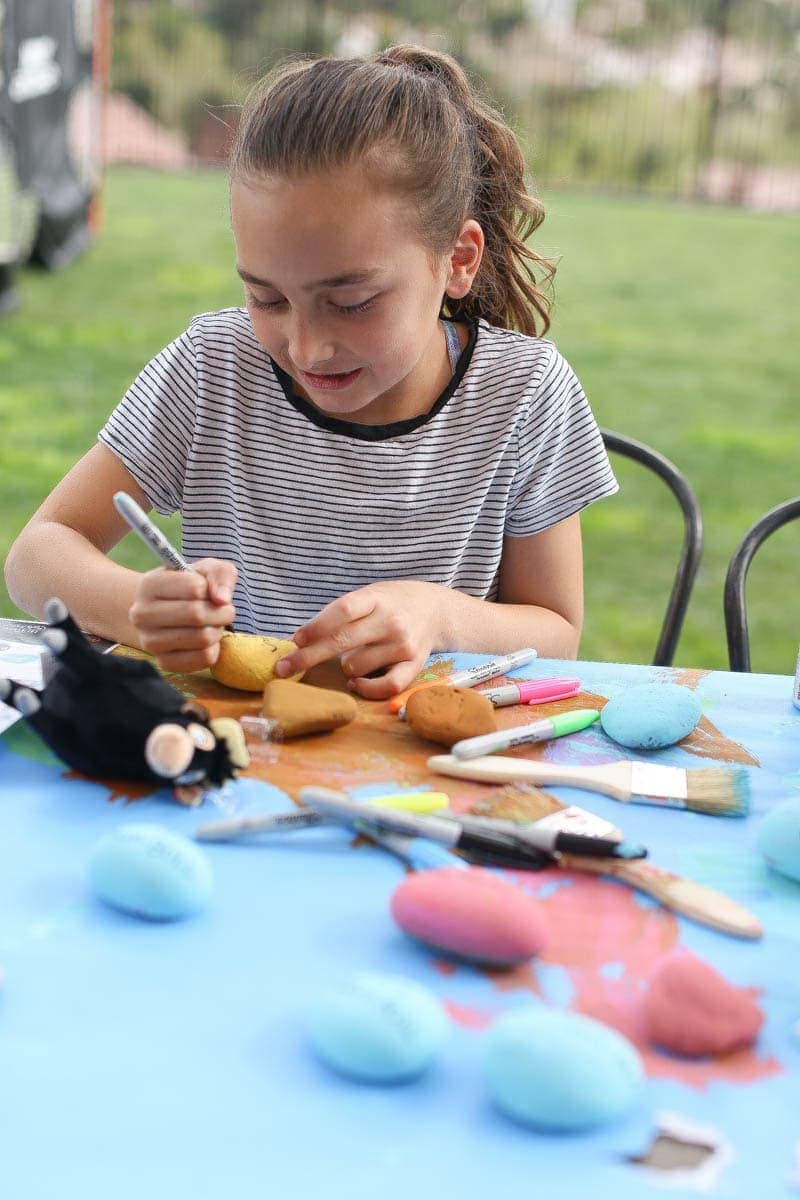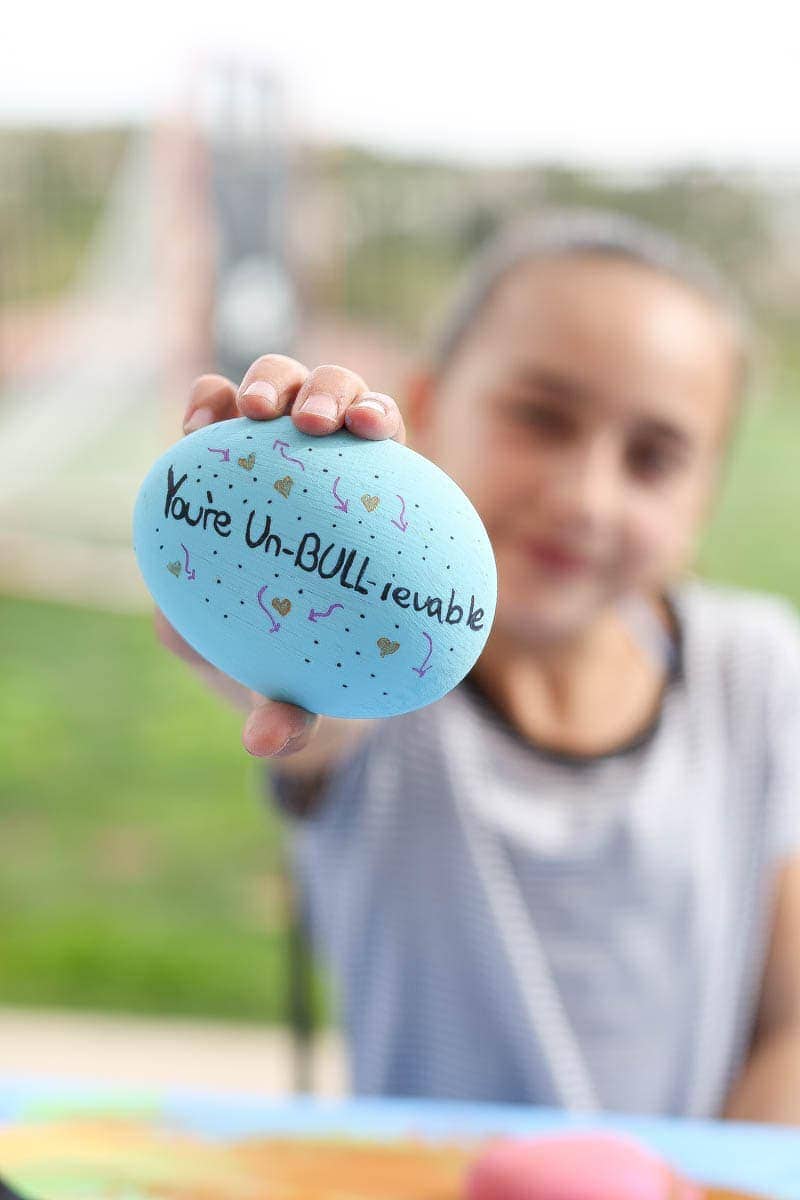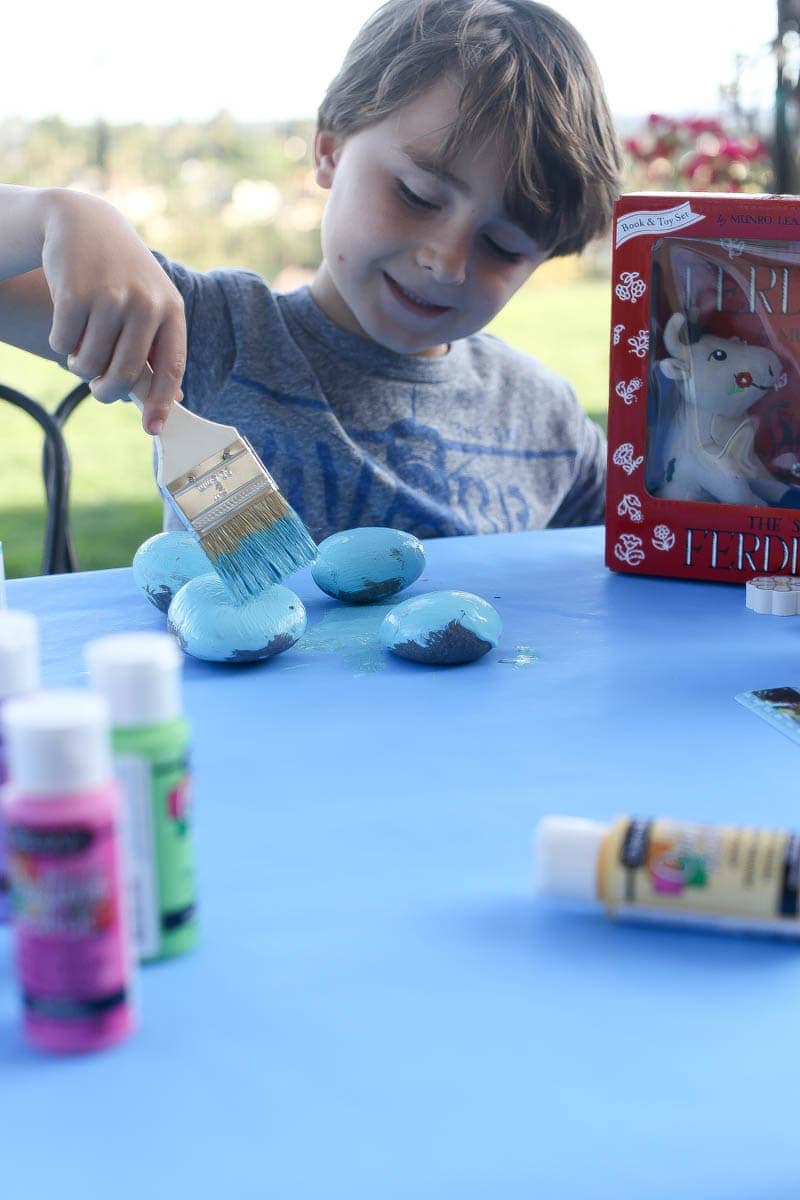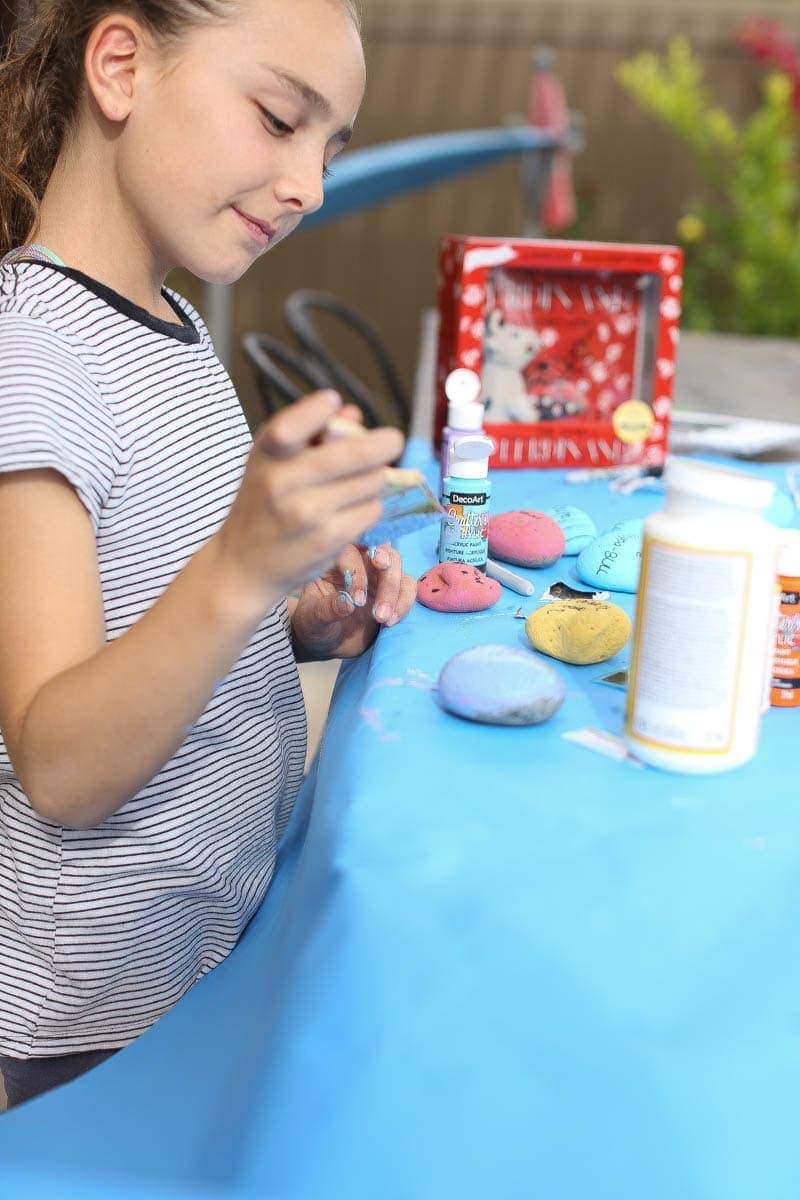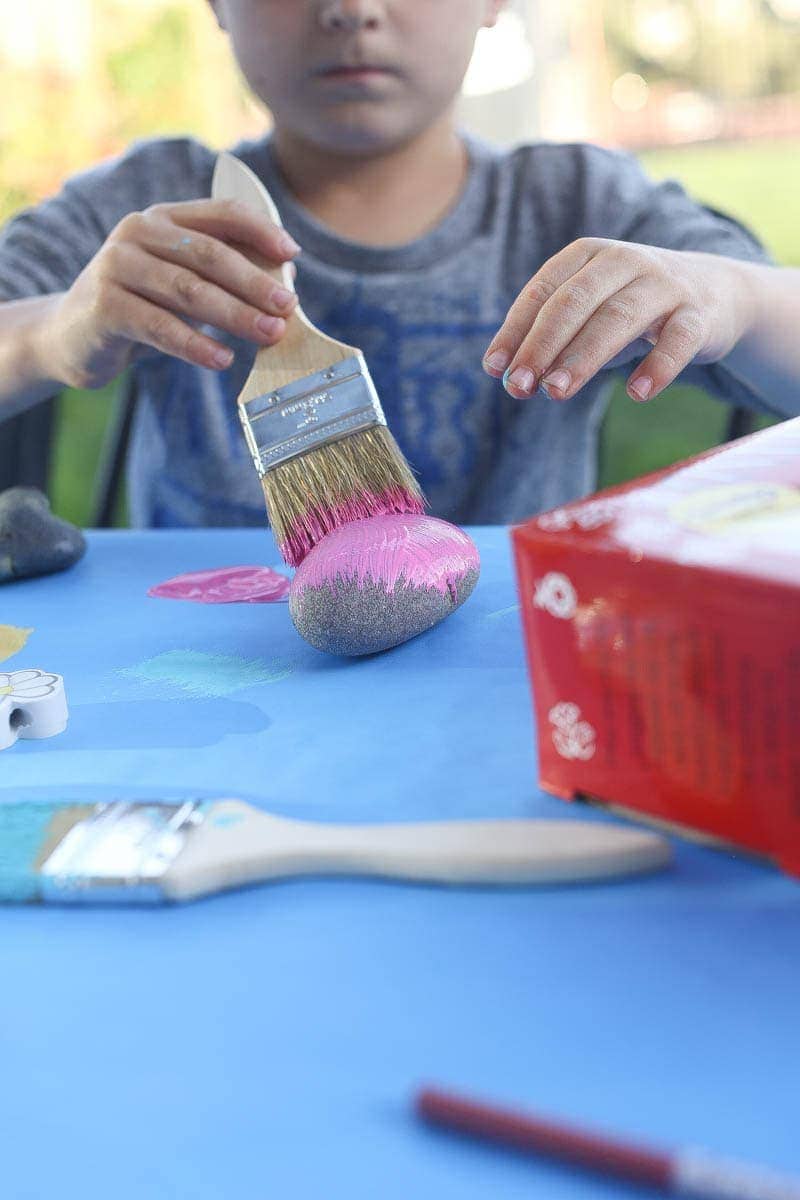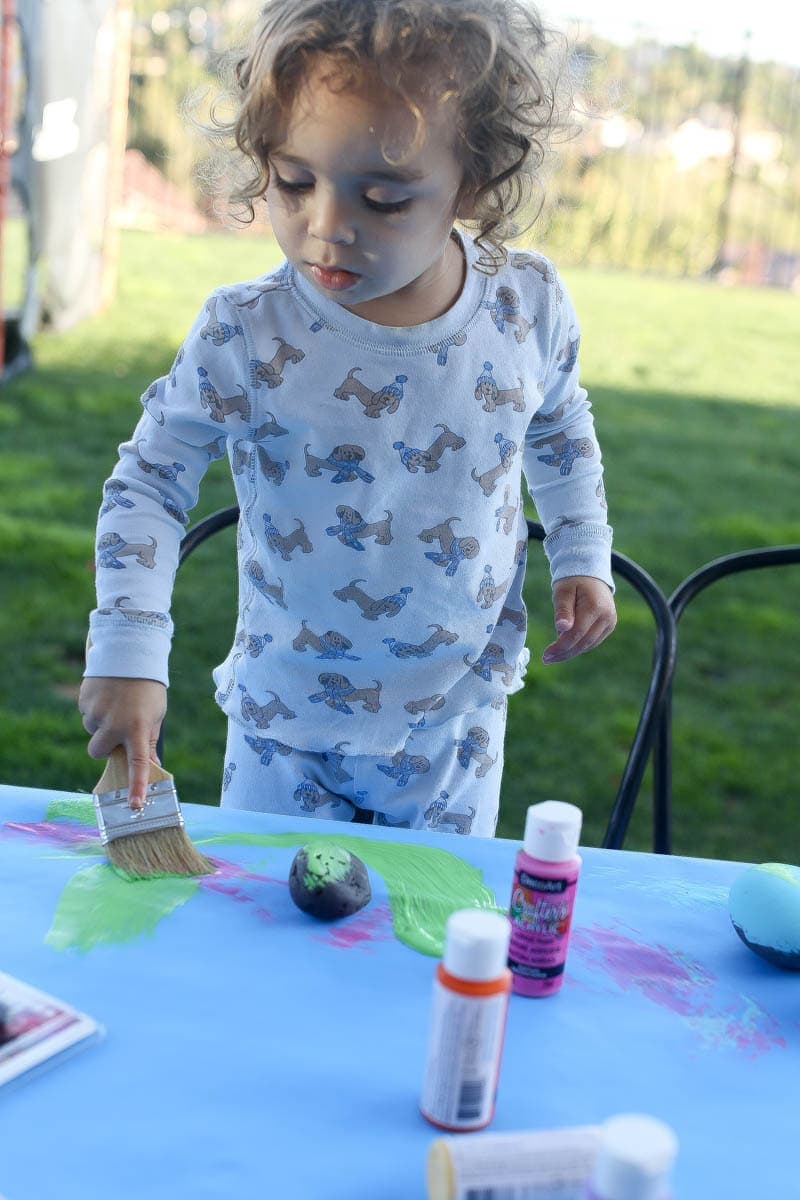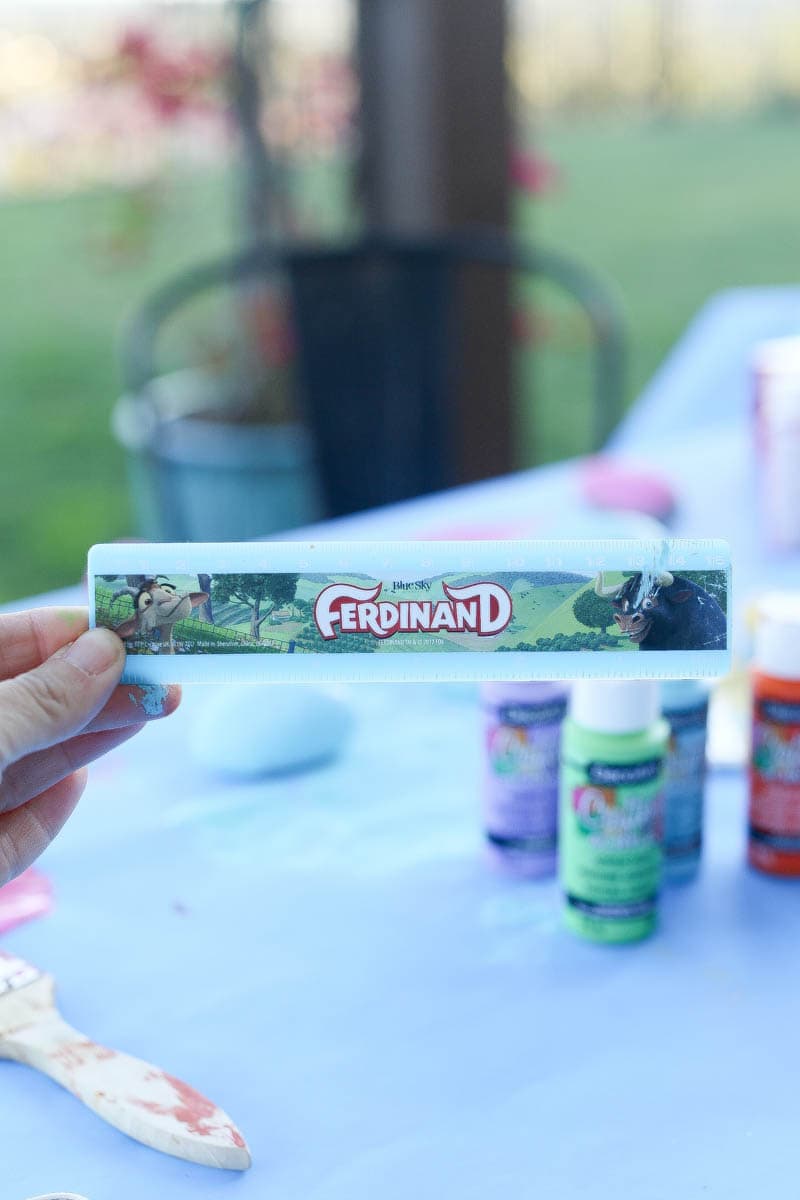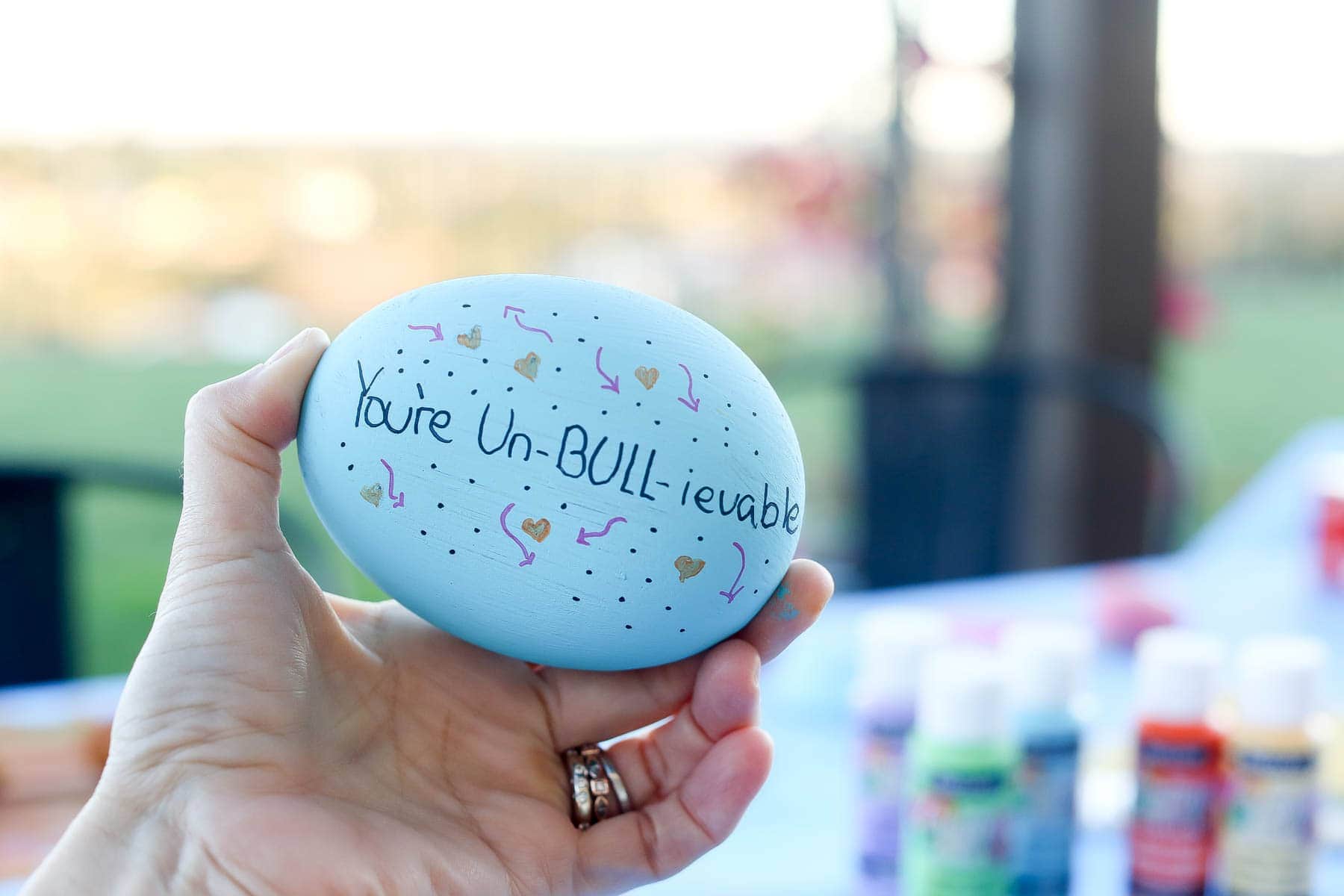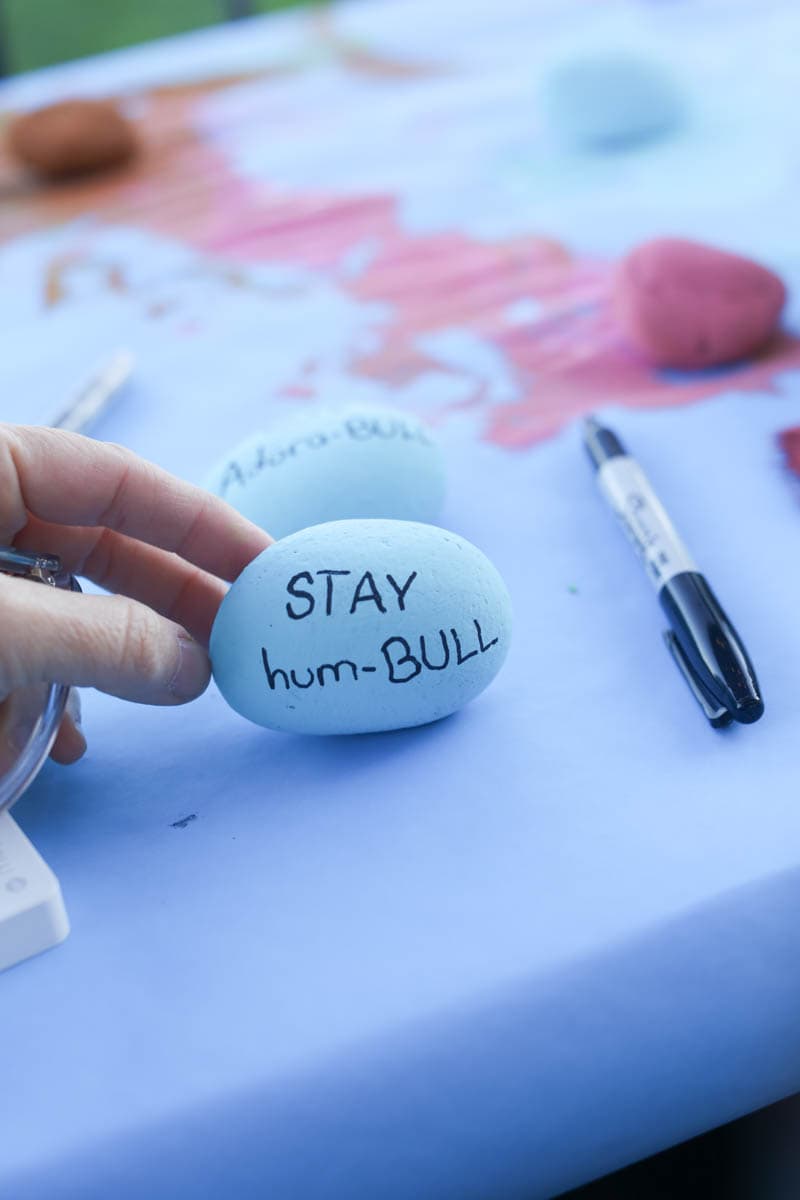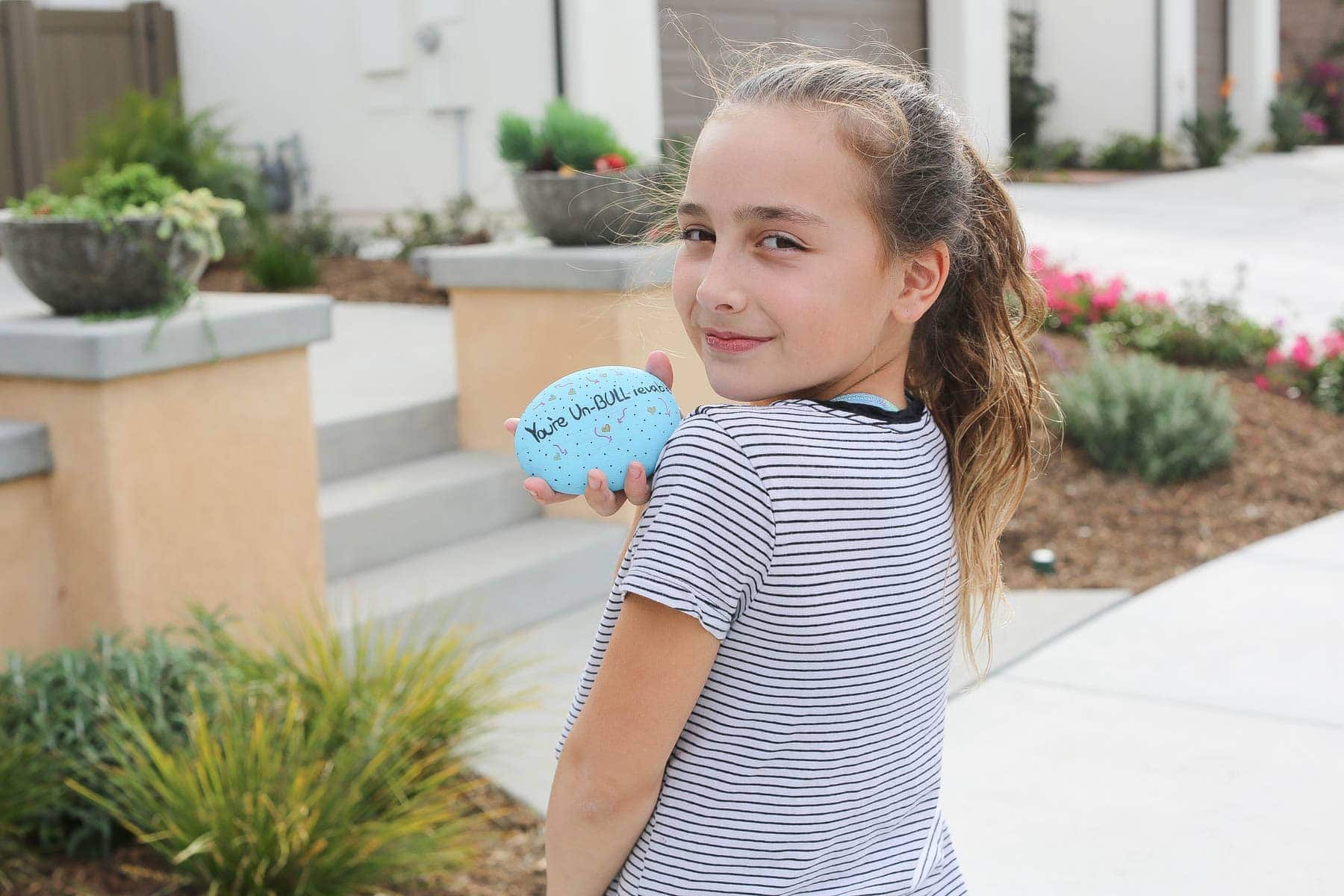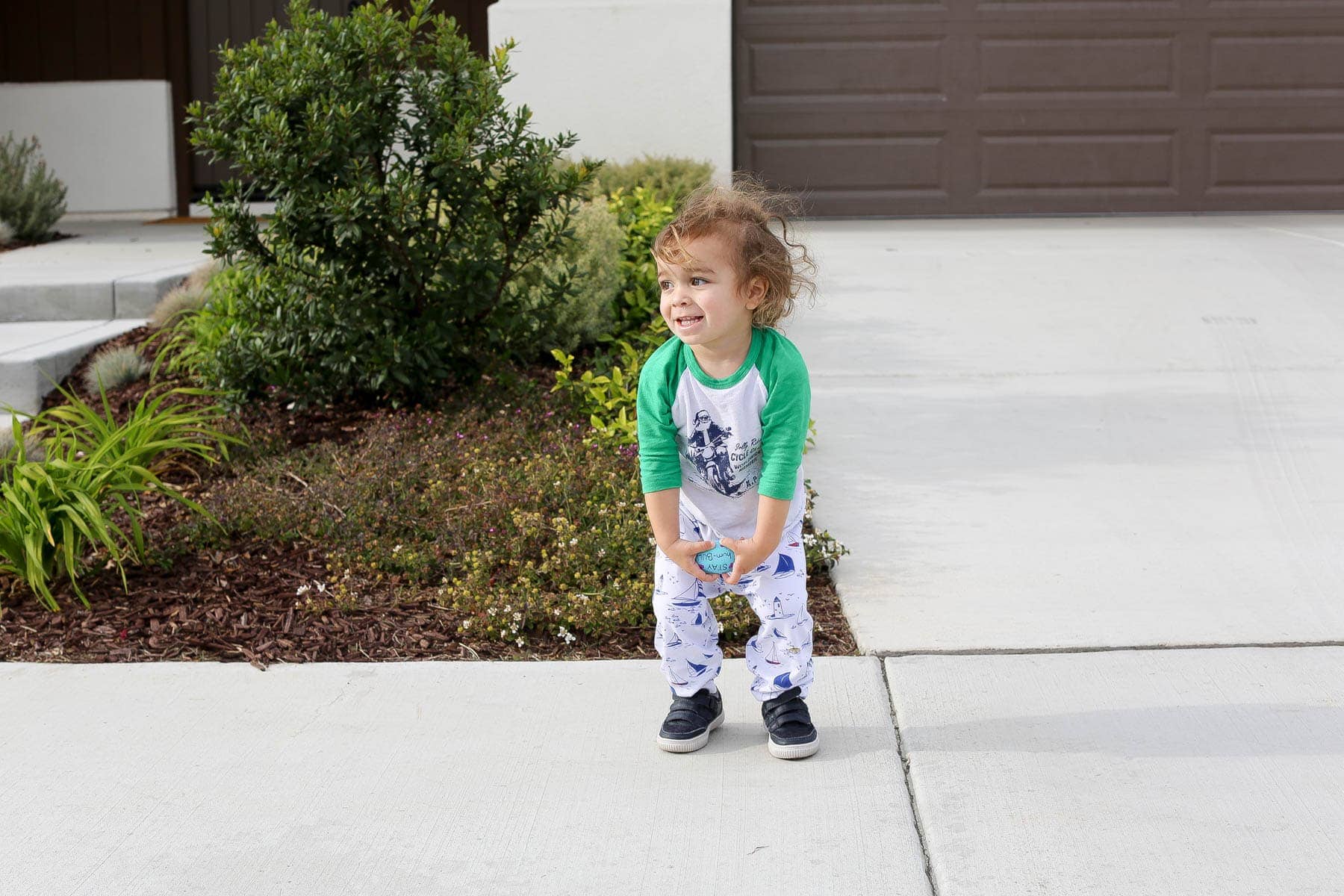 Kindness can be taught, and cultivating compassion with your kids is a great start. Children need to hear and see from their parents that caring for others is a top priority. A big part of that is holding children to high ethical expectations, such as honoring their commitments, even if it makes them unhappy. For example, before my kids quit a sports team, activity or a friendship, I ask them to consider their obligations to the group or the friend and encourage them to work out problems before quitting. Instead of leading with a message of "Do whatever makes you the happiest", I like to teach "The most important thing is that you're KIND."
Just like flowers need water to grow, our kids also need reinforcement and repetition for good habits to stick. I strive for everyday acts of kindness among my friends and for the friendships of my kids. Whether it's inviting a new friend over, making a get-well card for someone who's sick, or simply inviting someone new to sit at your school lunch table, there are many free and easy ways kids can help create a more peaceful world. The Kindness Rocks Project fosters positive conversation, and it motivated my children to make a difference in someone's day. This simple, fun activity is the perfect way to instill that Kindness really does ROCK! Thank you Ferdinand, for reminding us that being kind always wins. For your own dose of kindness inspo, purchase the movie here!
Tips for Parenting In Style...
Never boring, always awesome. Keep up to date with the latest from City Girl Gone Mom.