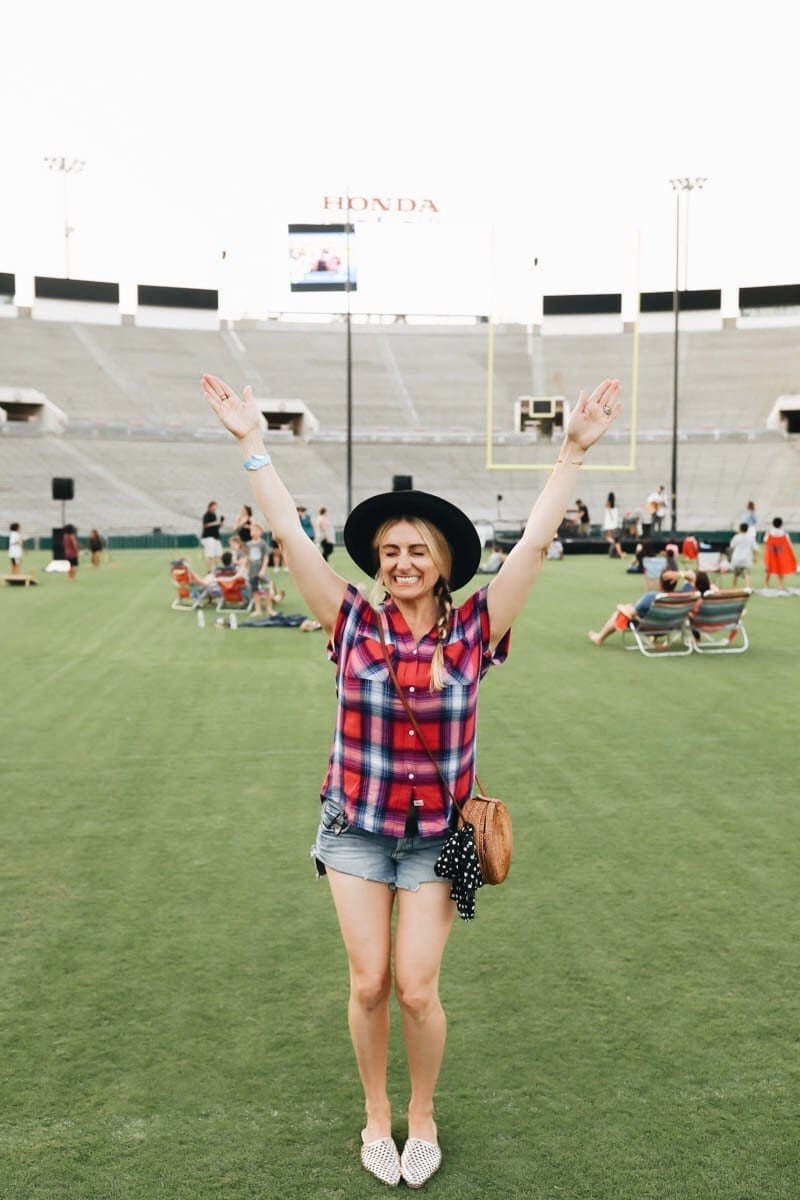 This Post Is Sponsored By My Brand Partner, Northwestern Mutual in an effort to raise awareness about The Rose Buds Campout! As Always All opinions Are My Own! Thank You For Supporting CityGirlGoneMom!
No matter what hand we're dealt in life, the world somehow keeps spinning. After kids, it's no different. As parents, we get to revisit childhood through the eyes of our children, and at times, that lens can fog up leaving an unclear view of what's to come. This element of surprise can be as exciting as it is scary, knowing that at the end of the day we just want our little wanderers to flourish in life, with the same good health, happiness and love we've been so blessed to have. Tragically, not every family gets to experience those luxuries, and instead are fighting for the mere chance to live due to illnesses like childhood cancer – something I couldn't fathom braving as a mother.
This past weekend, Northwestern Mutual – through its foundation – was the presenting sponsor of the inaugural Rose Buds Campout on the Field. Together with the Rose Bowl Stadium and Legacy Foundation, they created a once-in-a-lifetime experience for children and families affected by pediatric cancer. Now in its sixth year, Northwestern Mutual's Childhood Cancer Program's goal was to restore a sense of childhood that is naturally lost during treatment and recovery by creating a day filled with fun in "America's Stadium," The Rose Bowl.
"Camp experiences are invaluable: Seeking cures for childhood cancer is important, but we must also care for kids and families in the fight today." -Eric Christophersen, president, Northwestern Mutual Foundation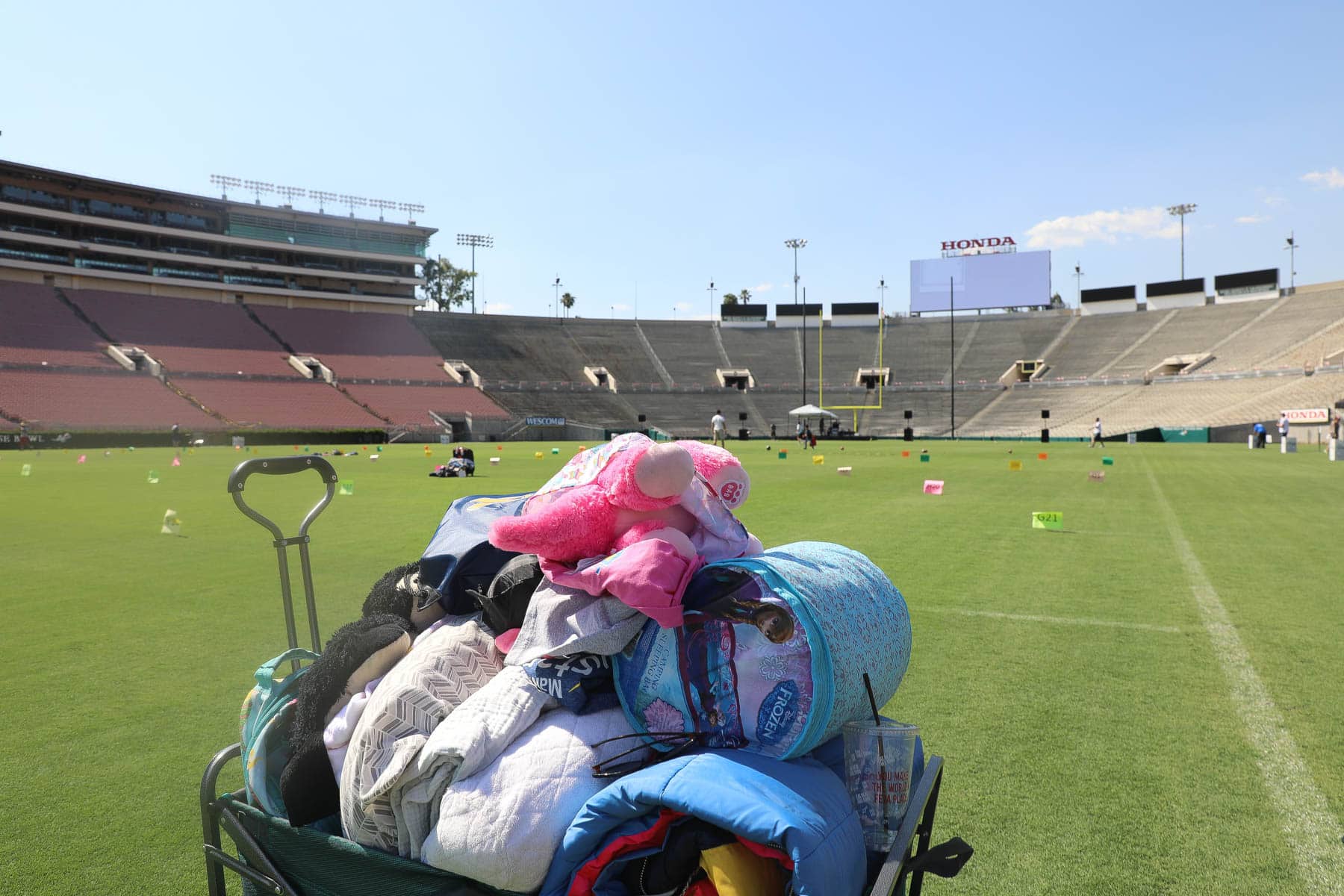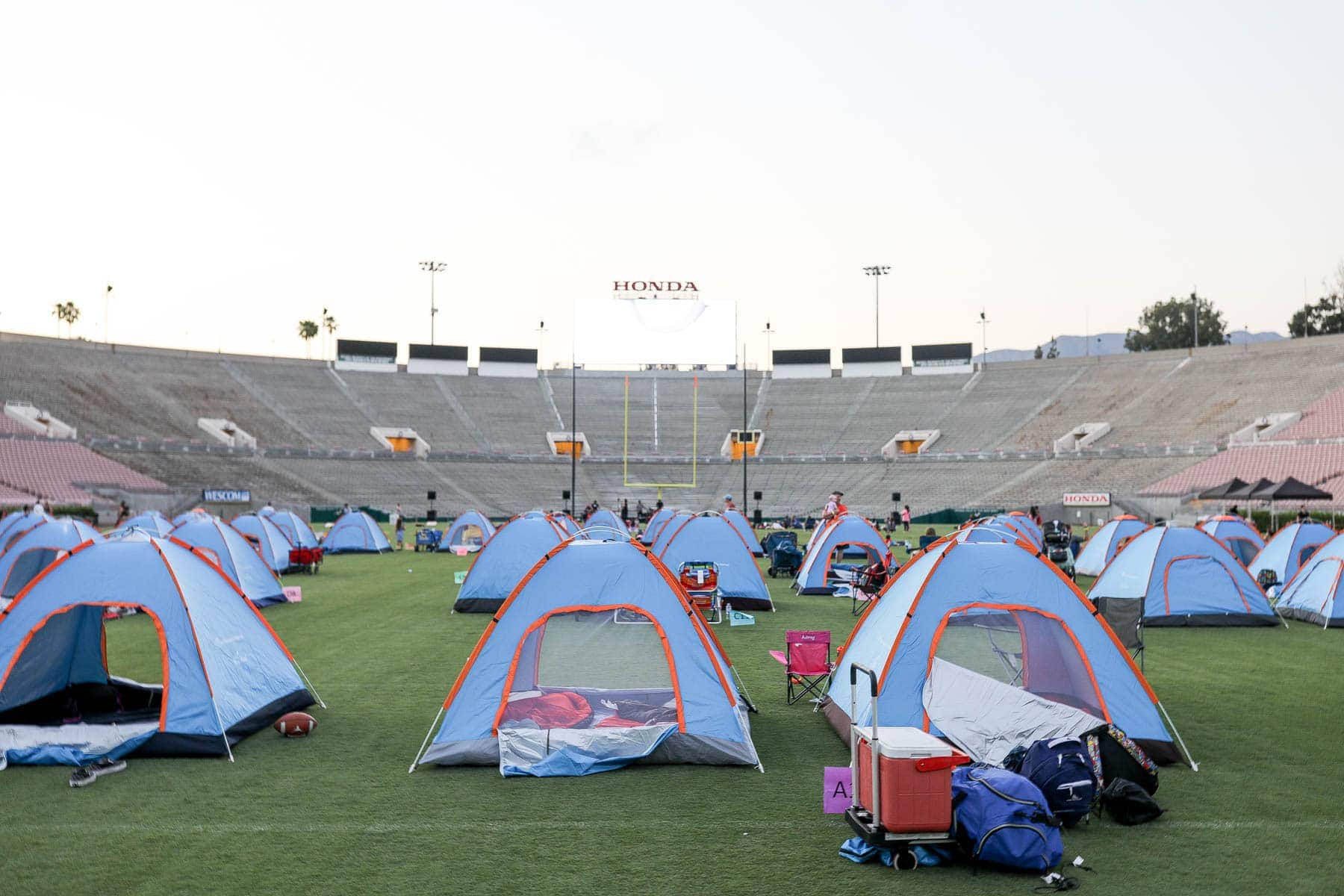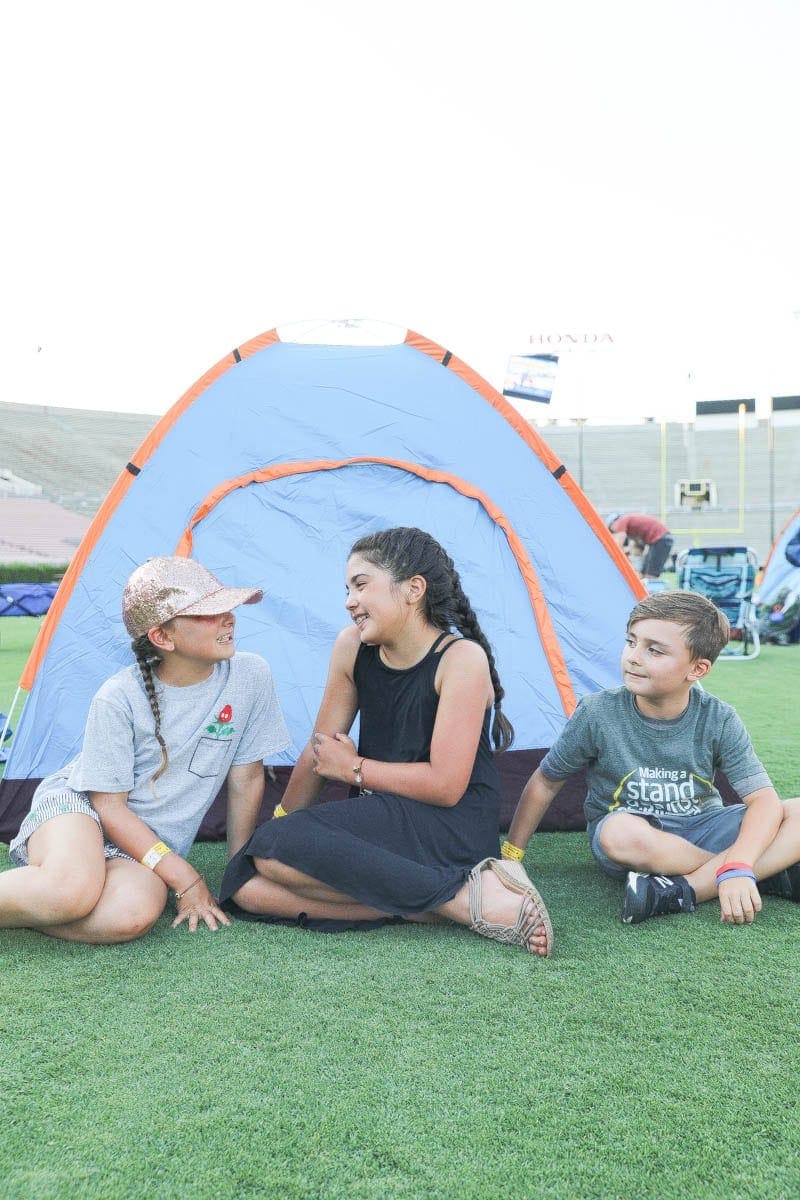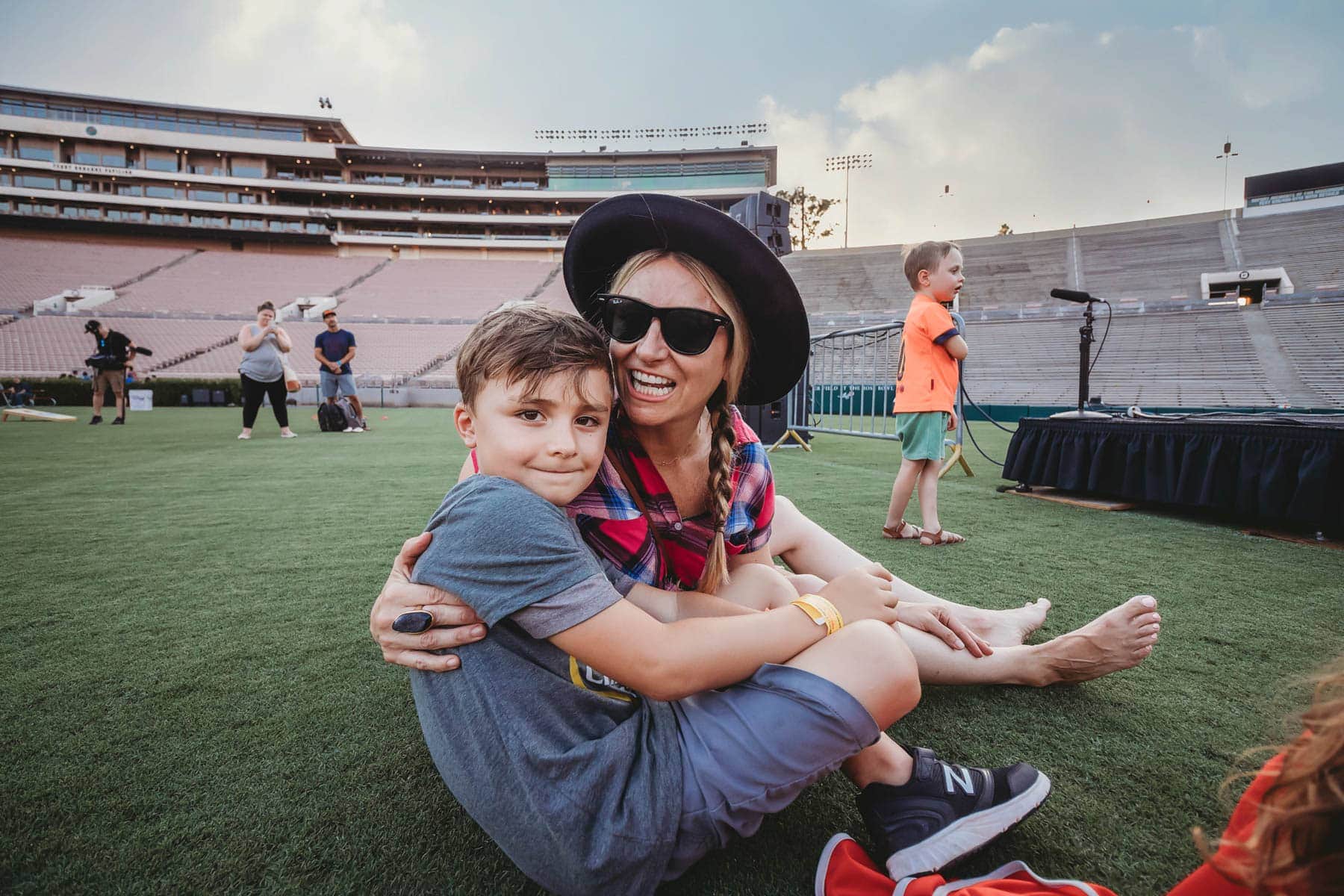 Rose Buds Campout
If you've ever gone to summer camp, you probably remember that feeling of sheer excitement, in anticipation of what's to come. As we kicked off the day with arts & crafts, making bracelets, dream catchers and super hero capes, the nostalgia of summers past hit us like a ton of bricks. My husband had the smile of a 10-year-old boy at his first summer camp as we toured the stadium's locker rooms, mini museum and sports box. At one point, I was sure I'd have to pry him away. As the incredible tour guide spoke of the two summer Olympics and two World Cup finals, we felt like we were walking in the very footsteps of the iconic sports legends and rock stars of years past.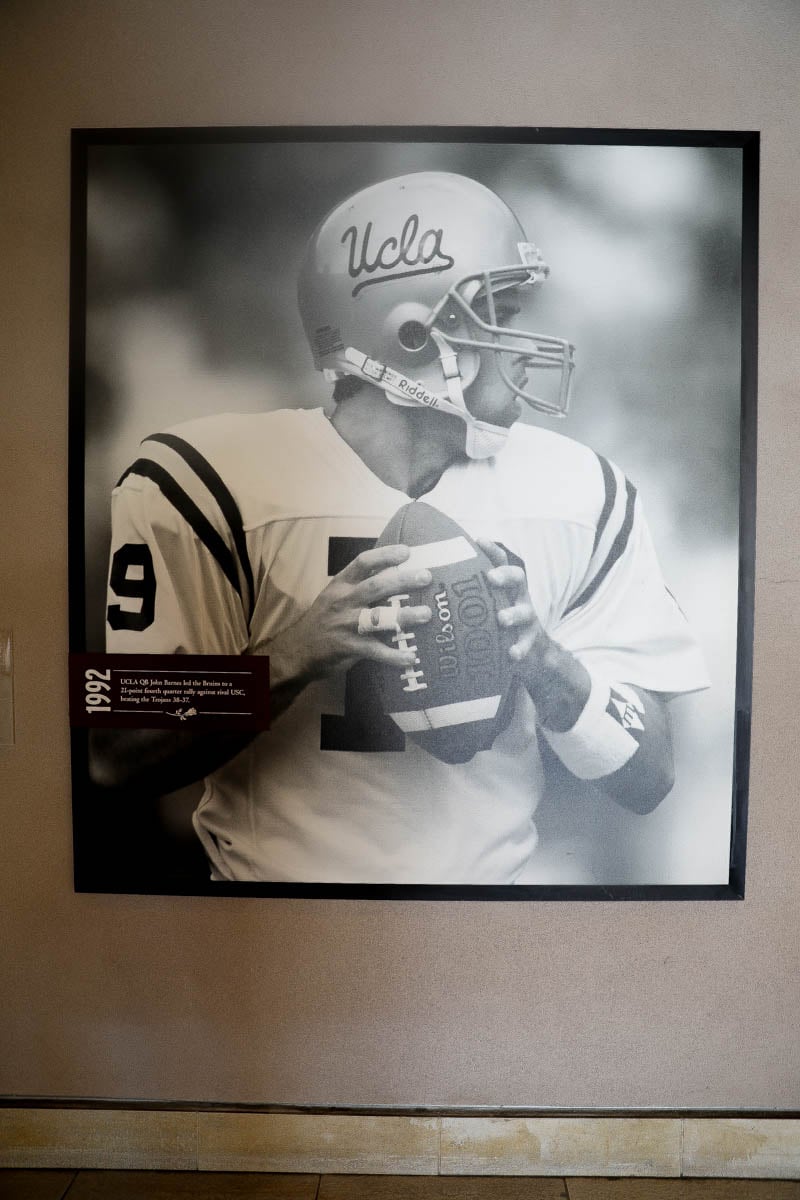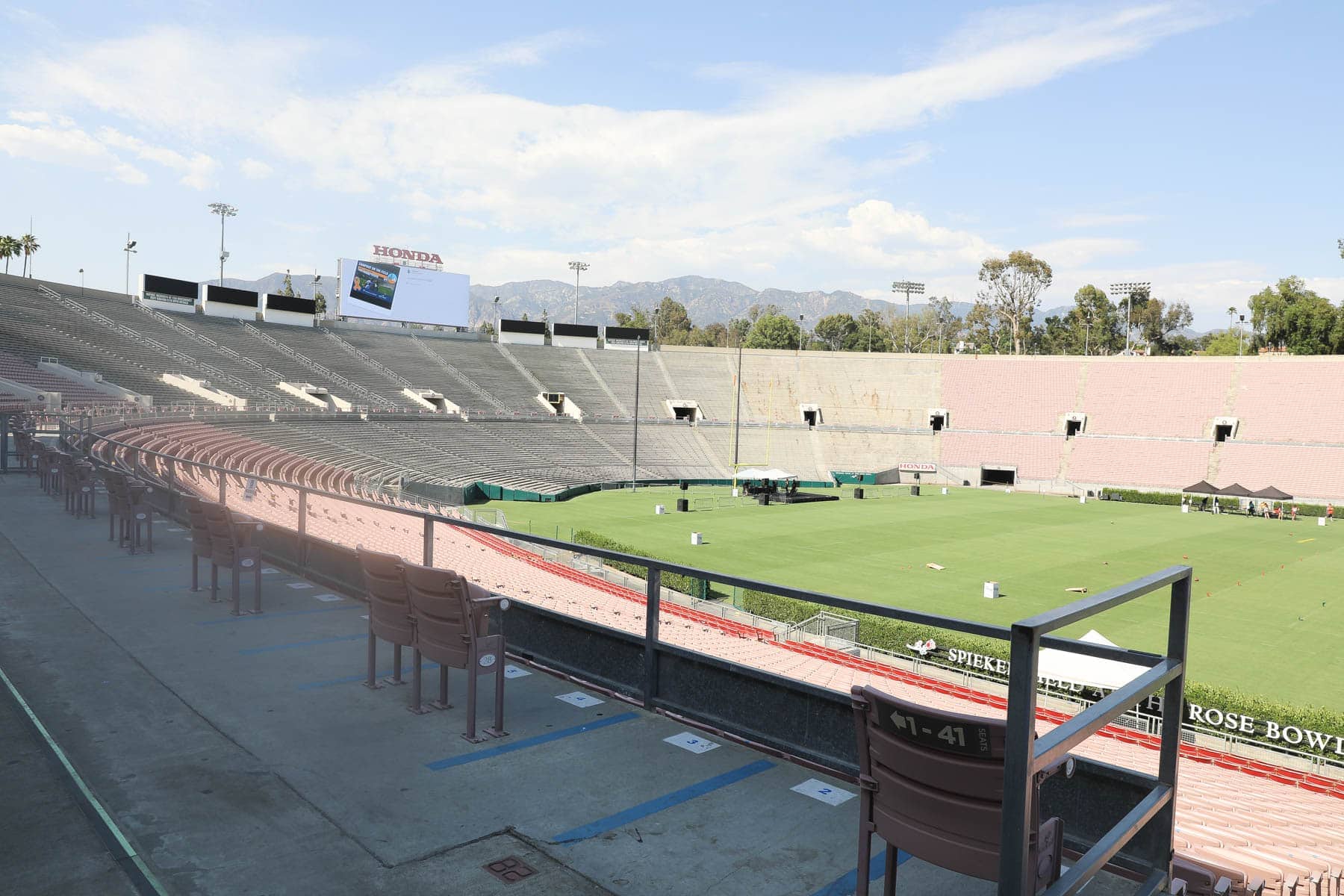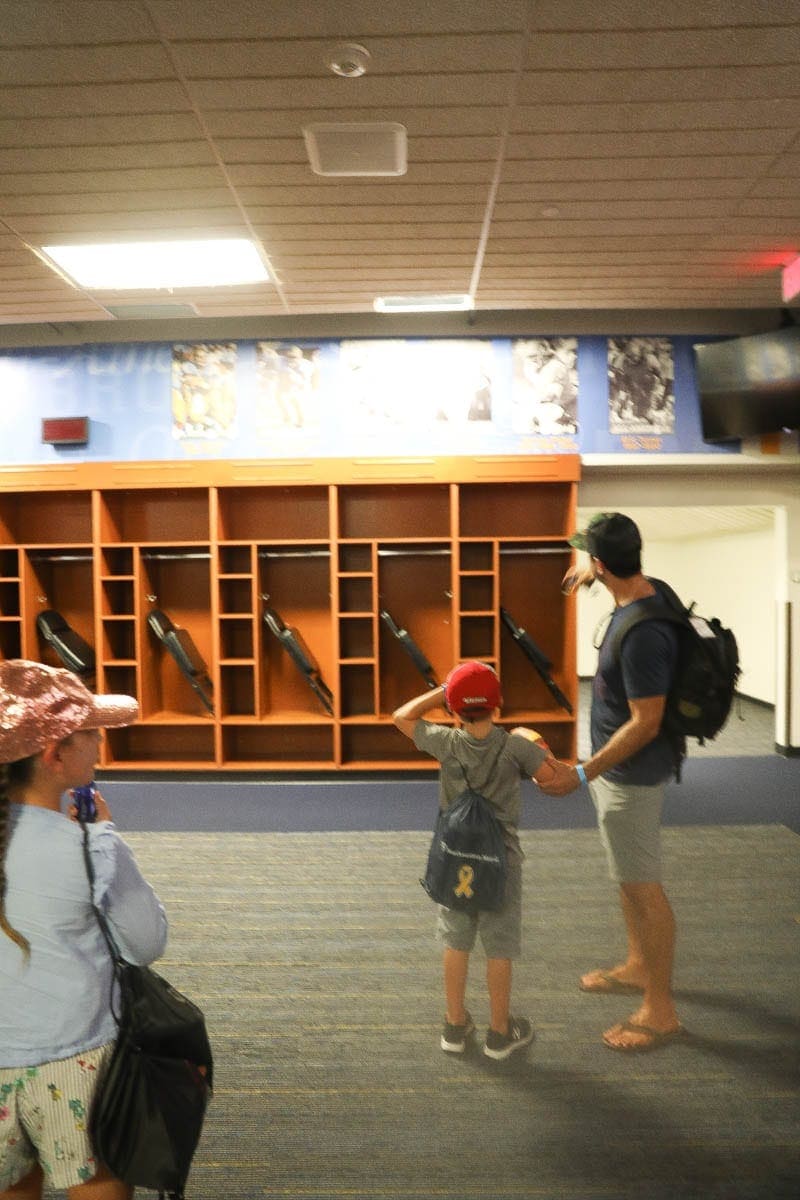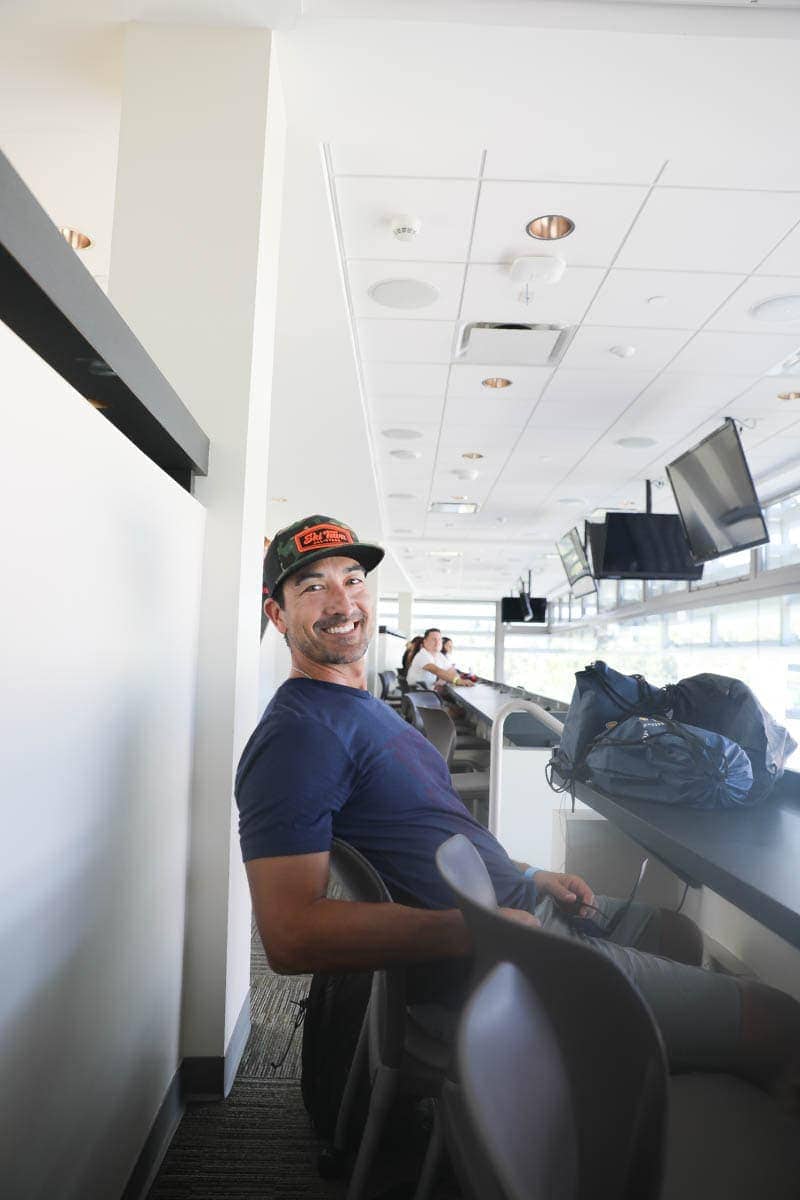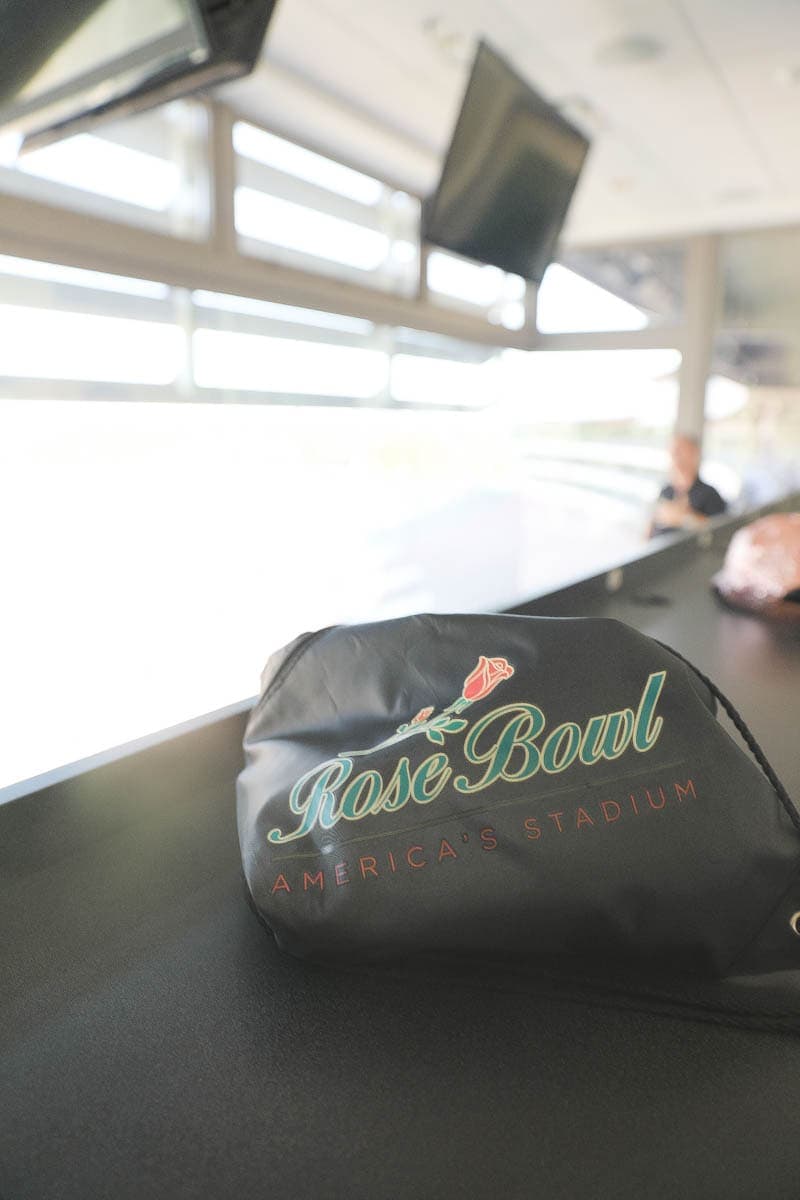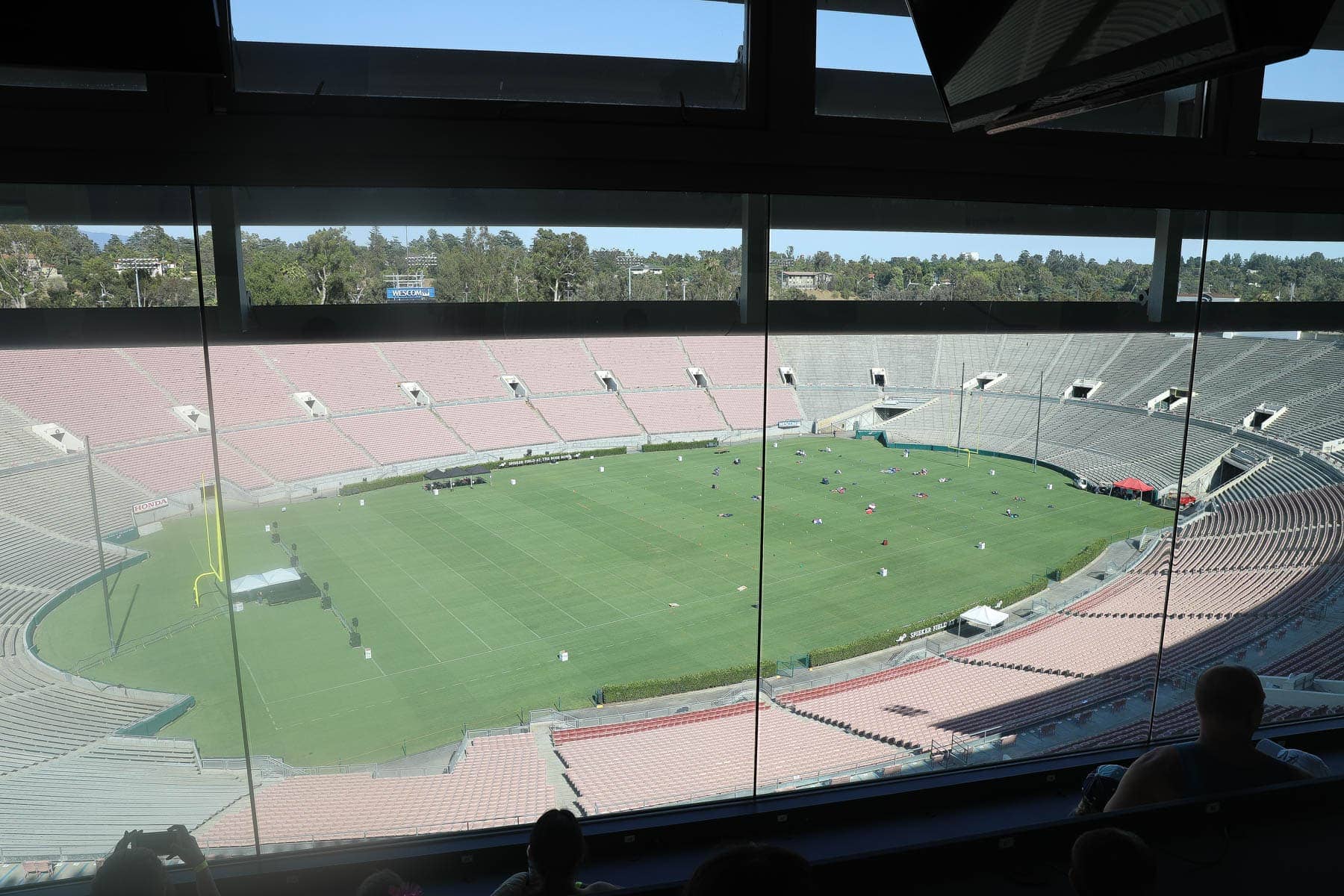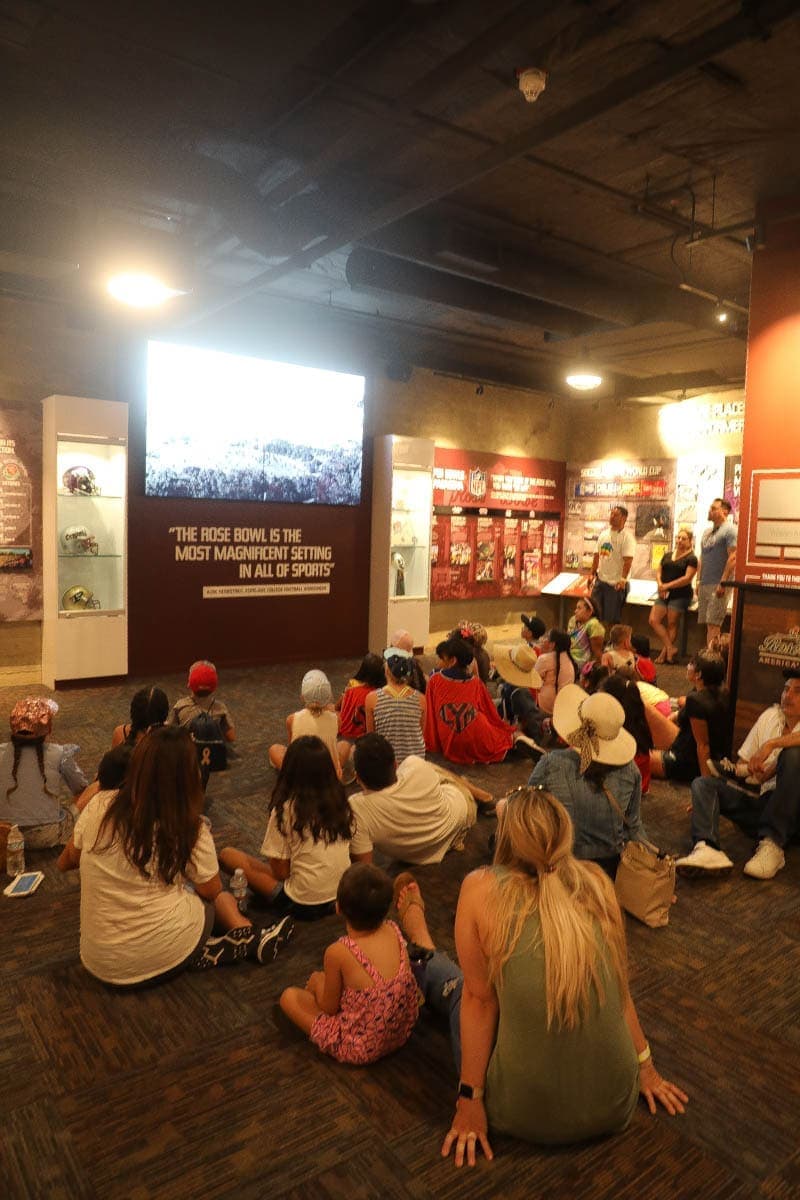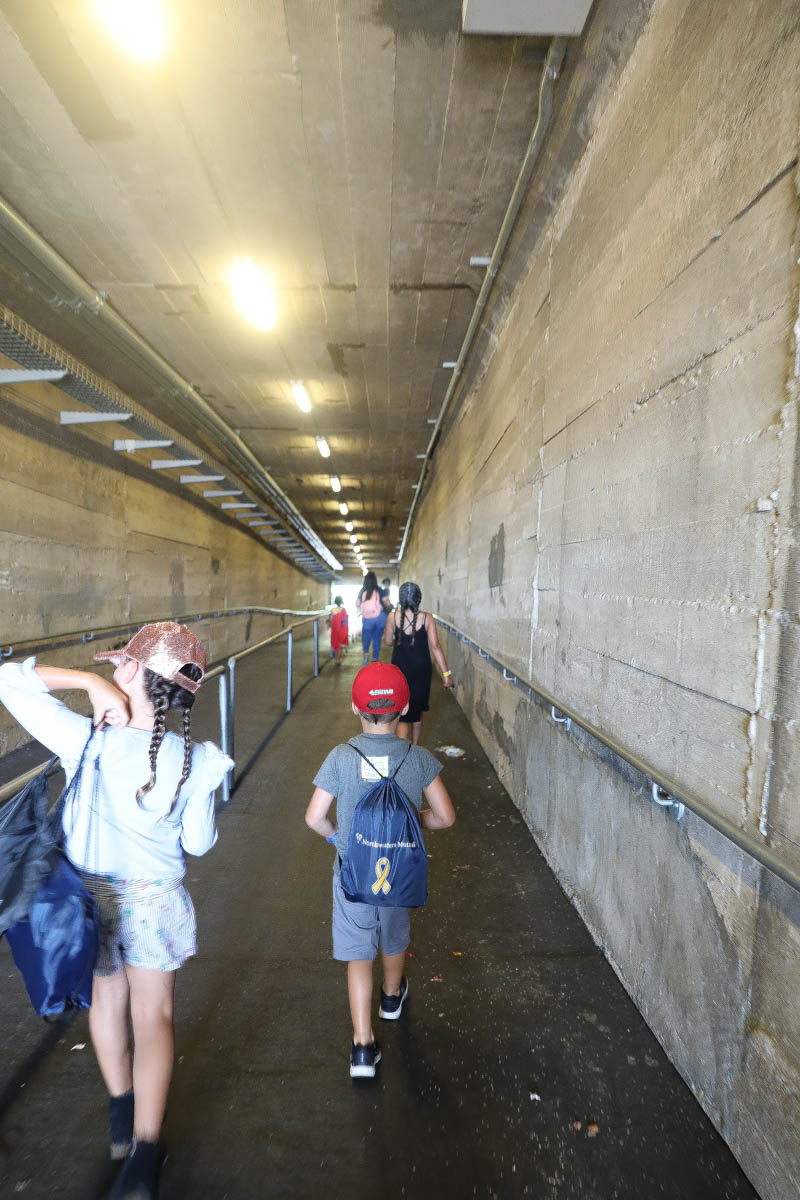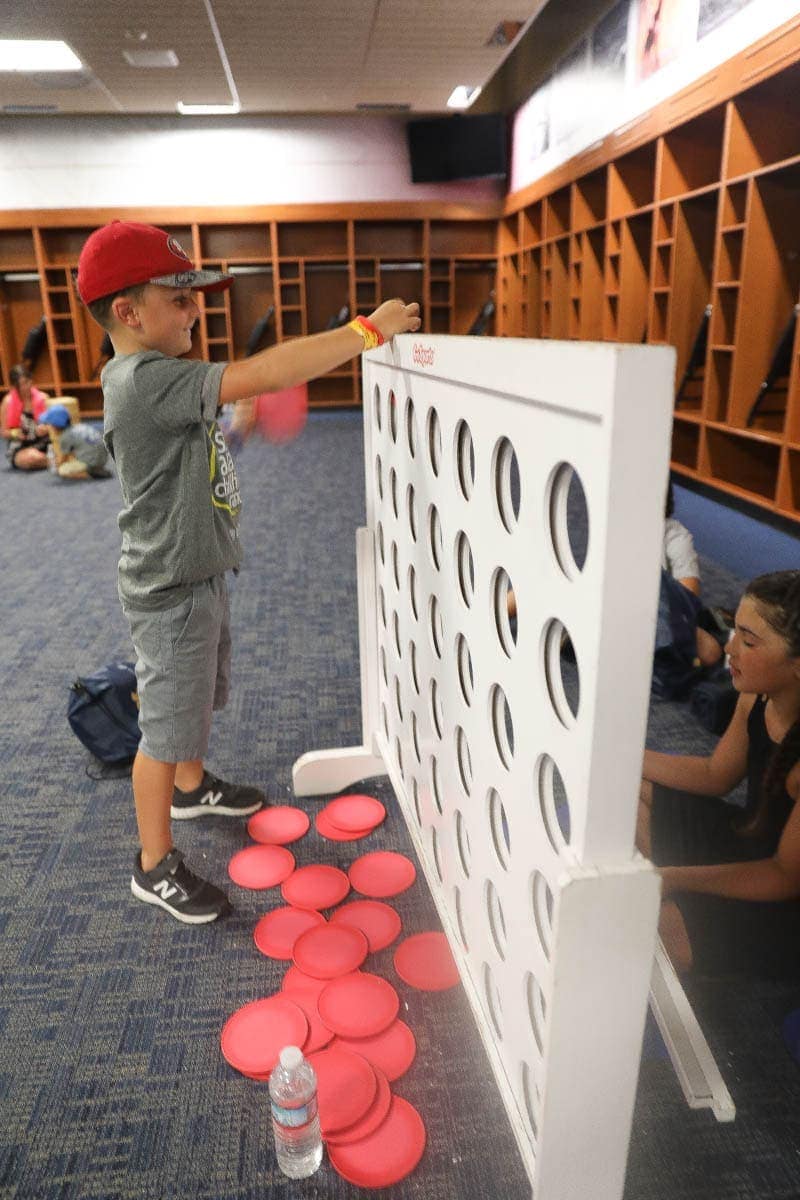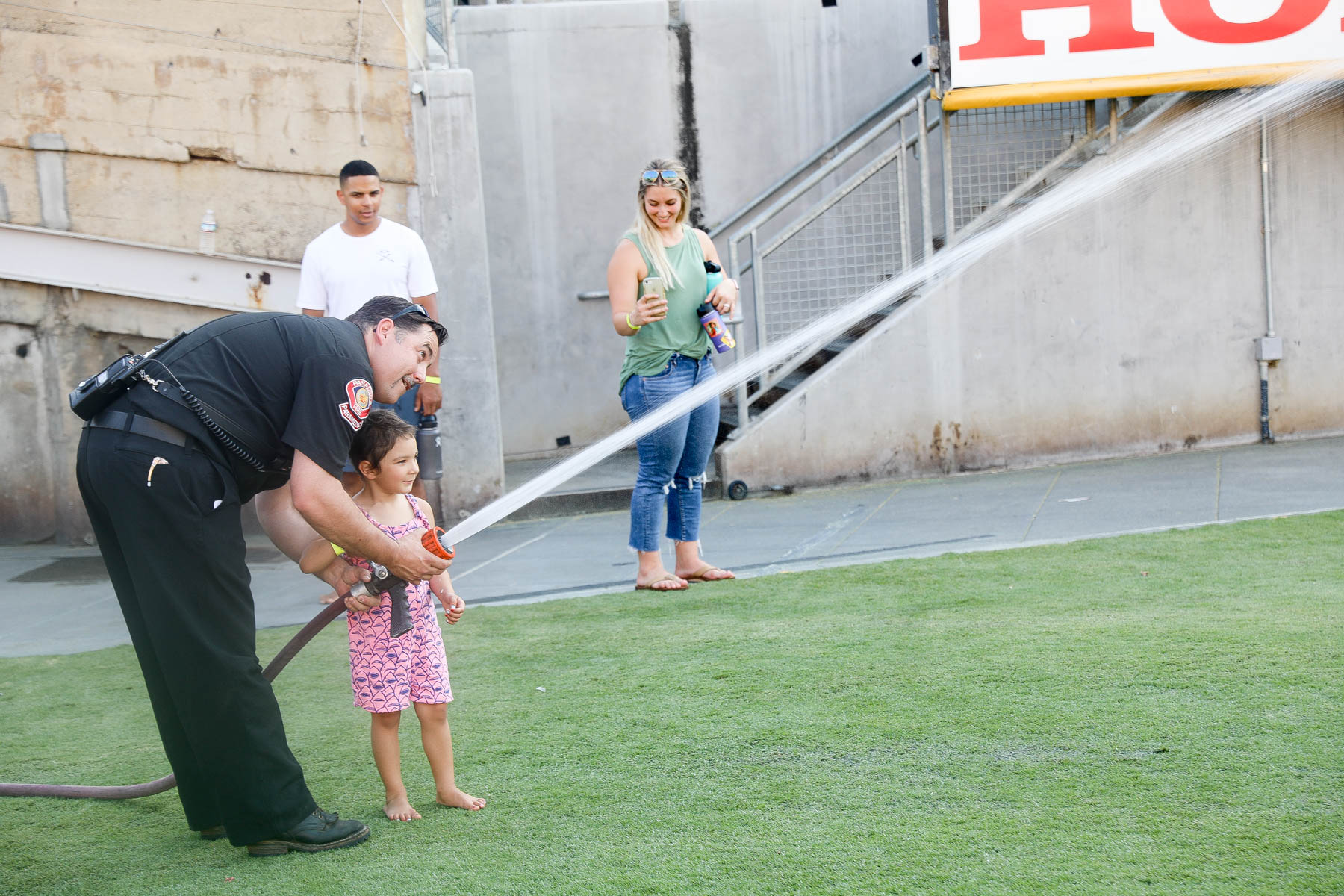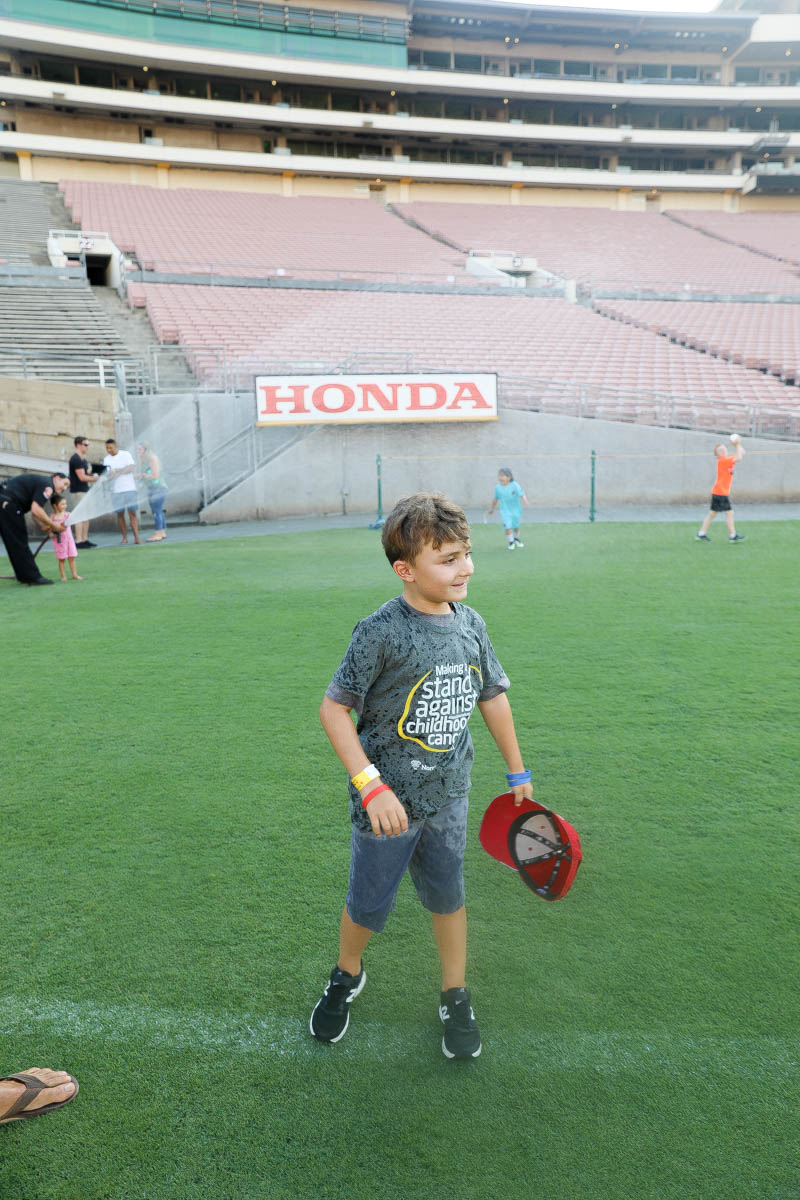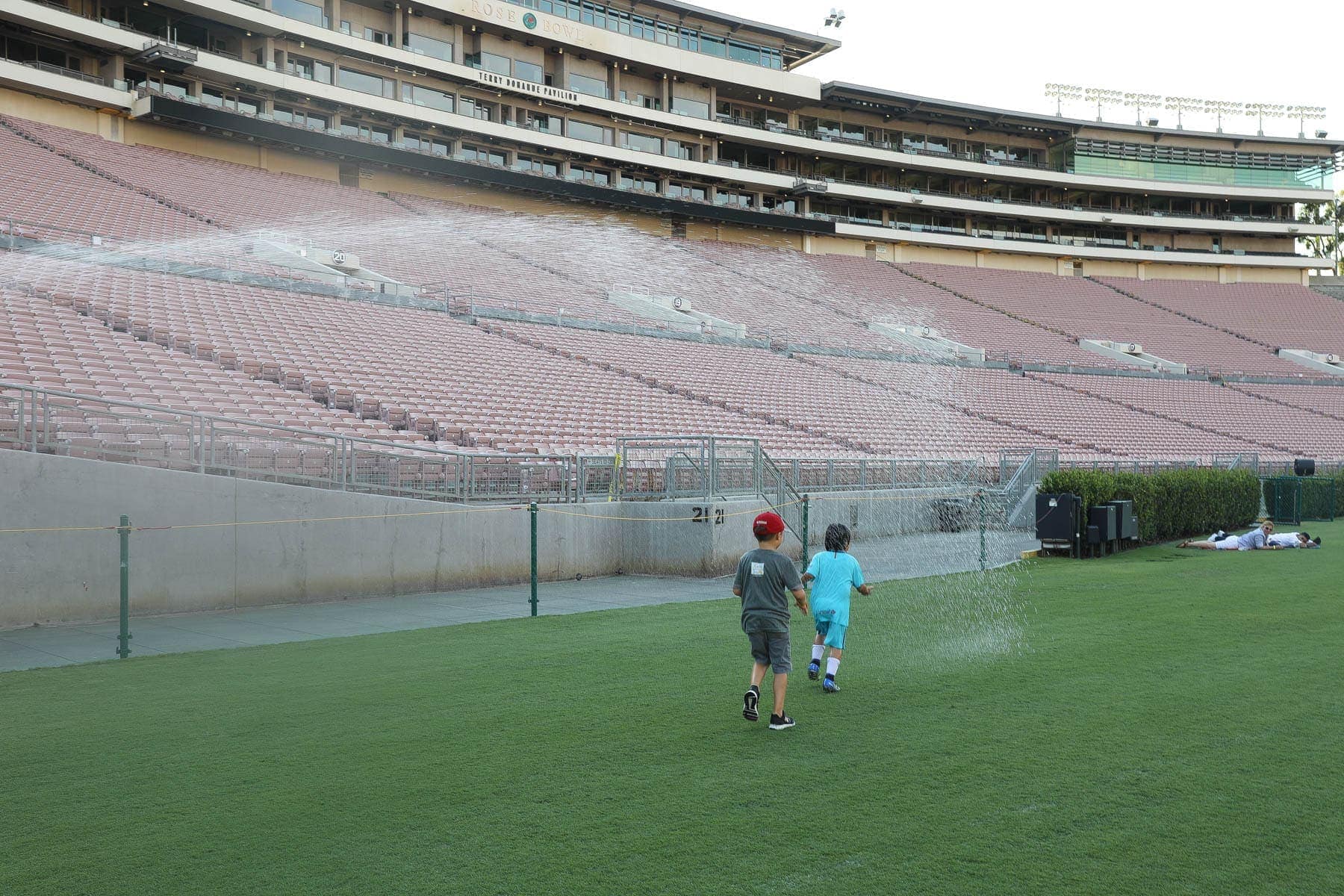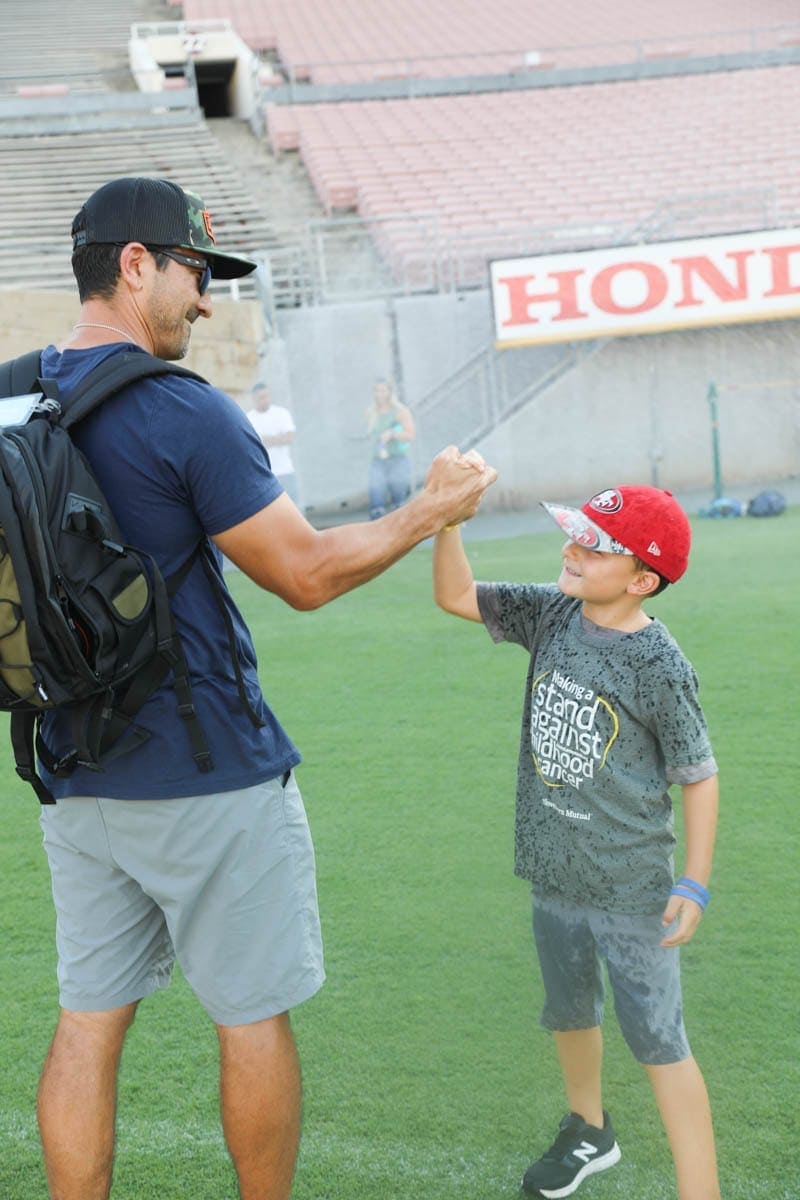 Once the sunset and the temperatures started to drop, everyone set up their tents, and got ready for a supersized movie experience: "The Incredibles" on the Rose Bowl's videoboard. It was an all-smiles affair as the kids made s'mores and ate popcorn to their tummies and hearts content. The feeling was mutual for Mom & Dad as we looked down at the 50-yard line and counted our blessings. What a spectacular way to show these kids and their families that they deserve all the fun too. My heart was so full, and Bobby and I are more inspired than ever to join the efforts of Northwestern Mutual in the fight against childhood cancer.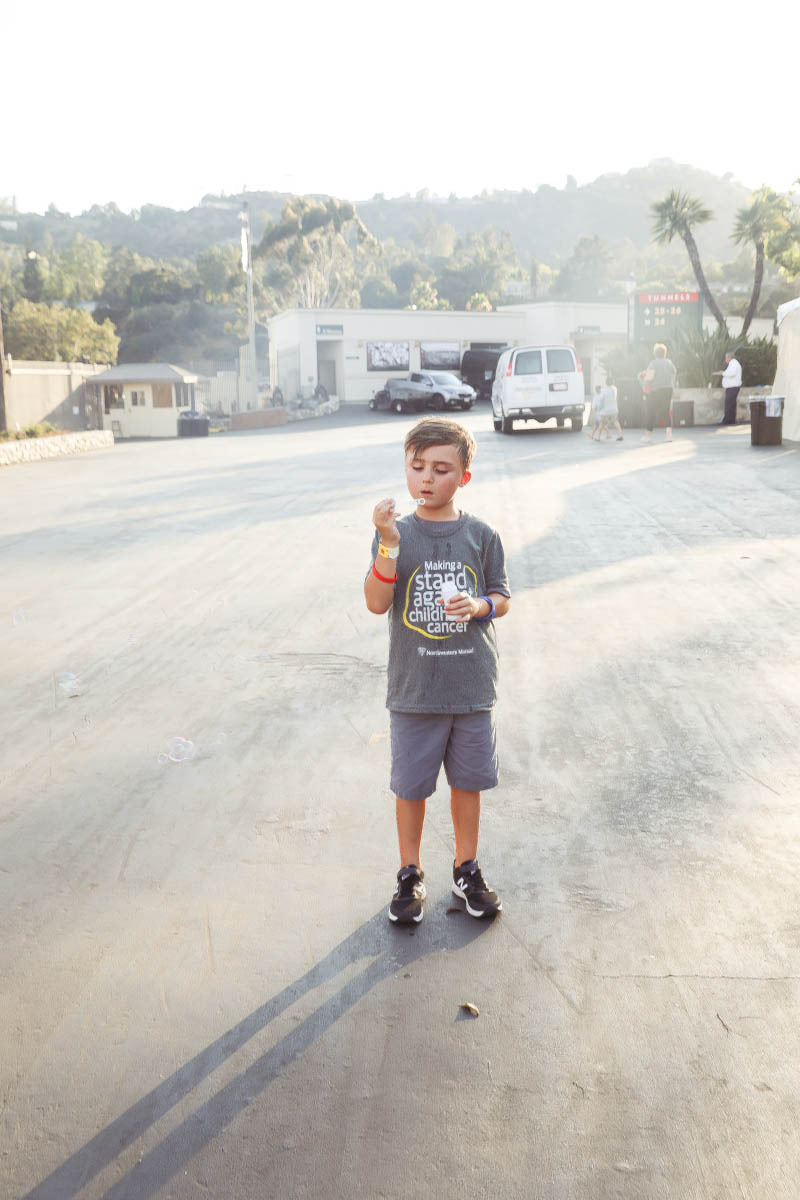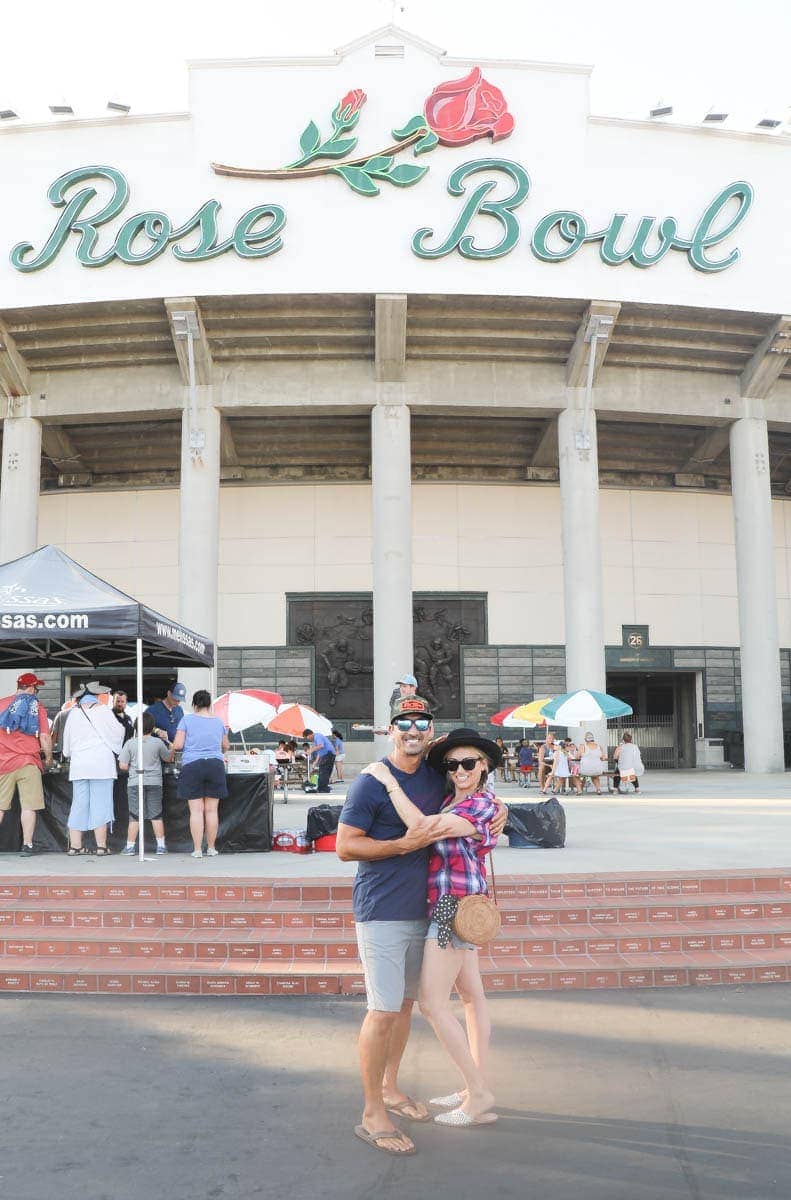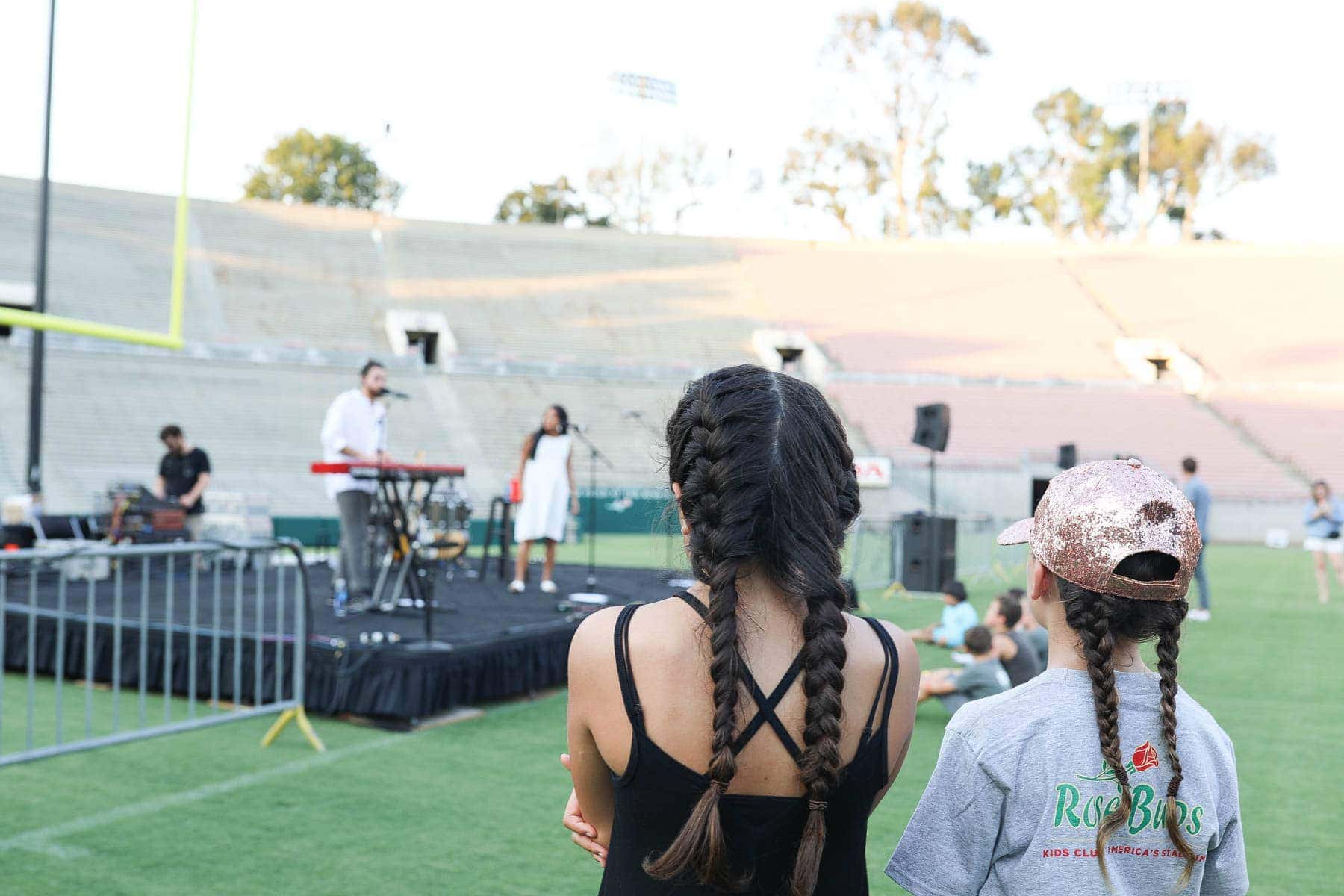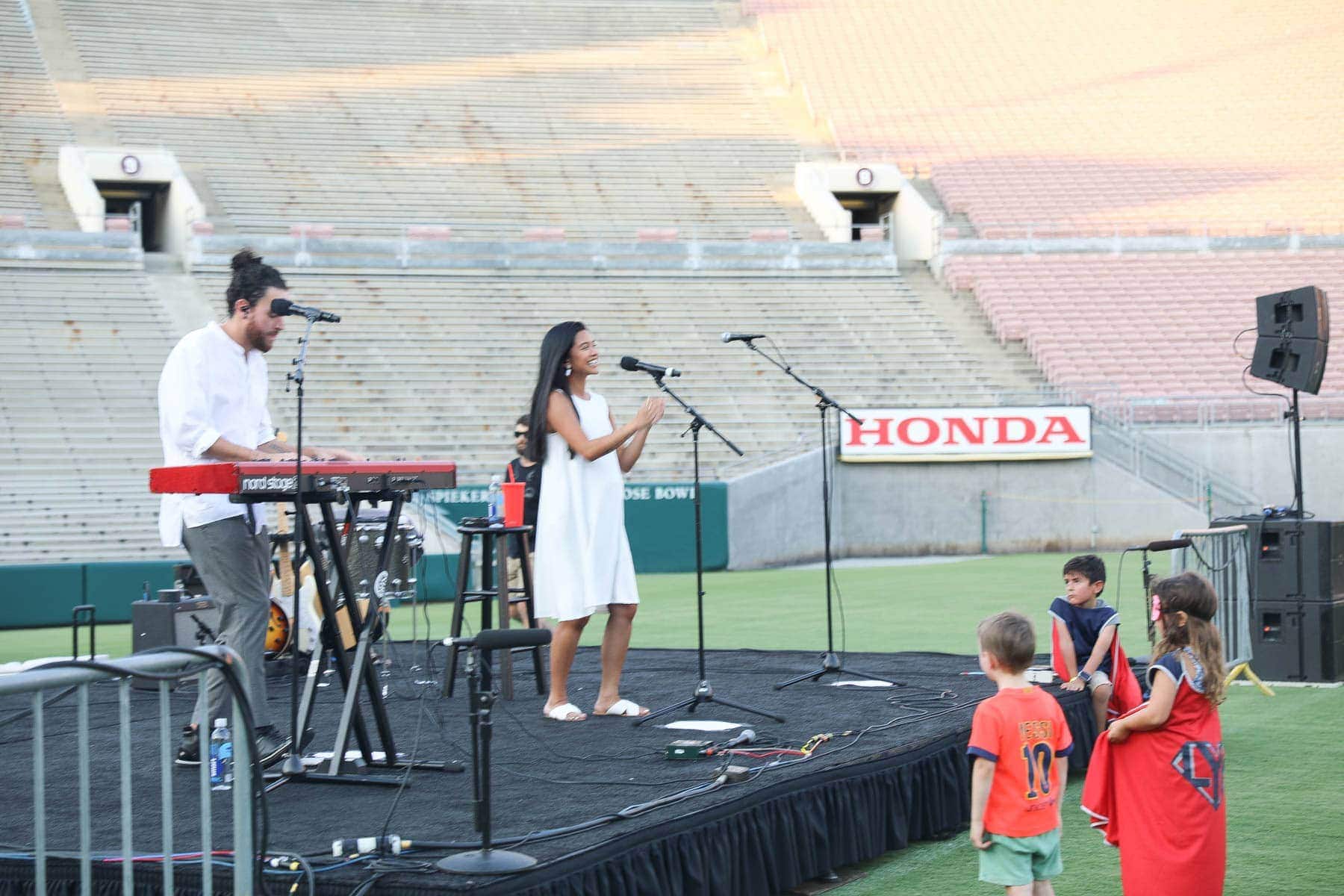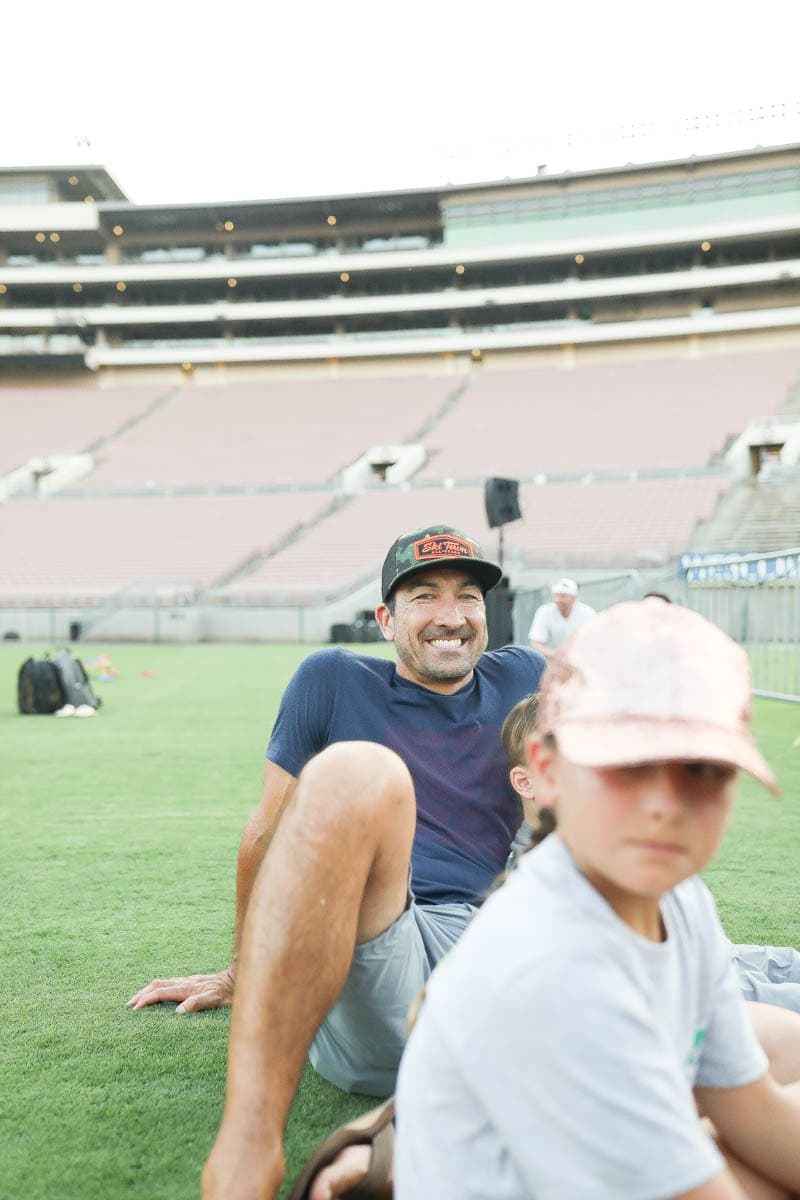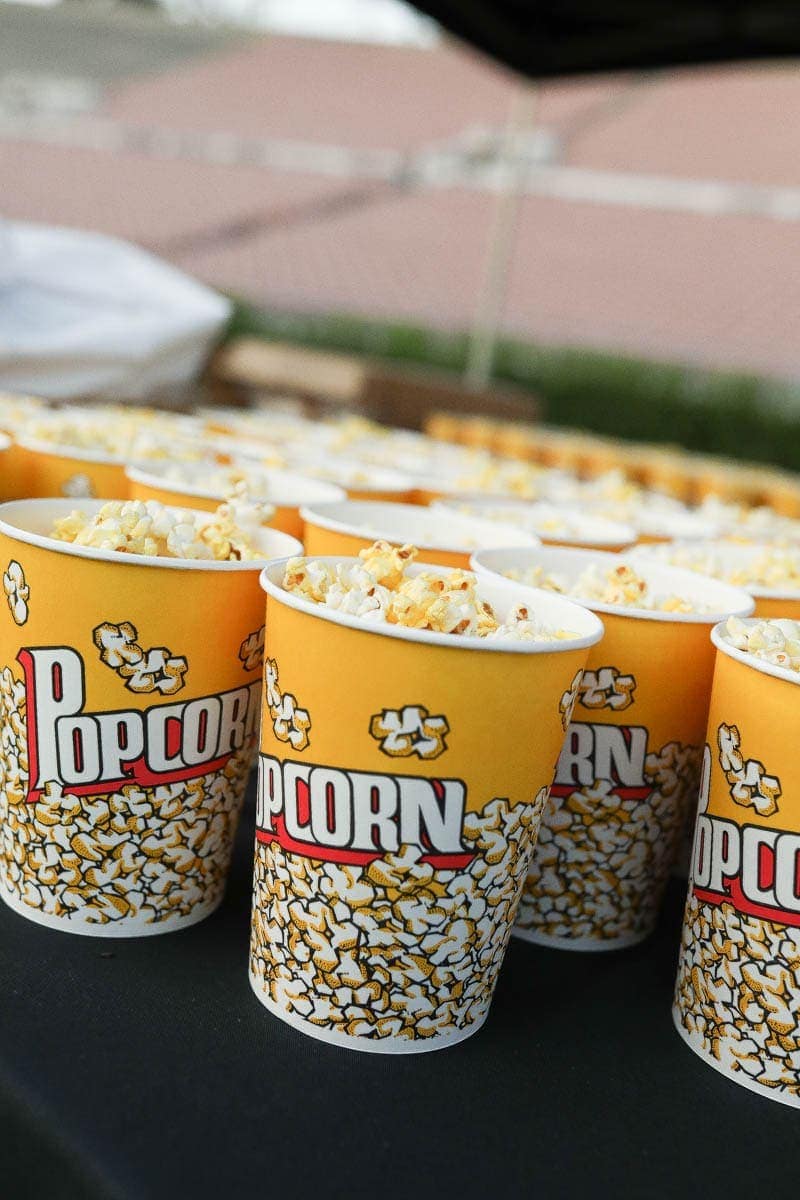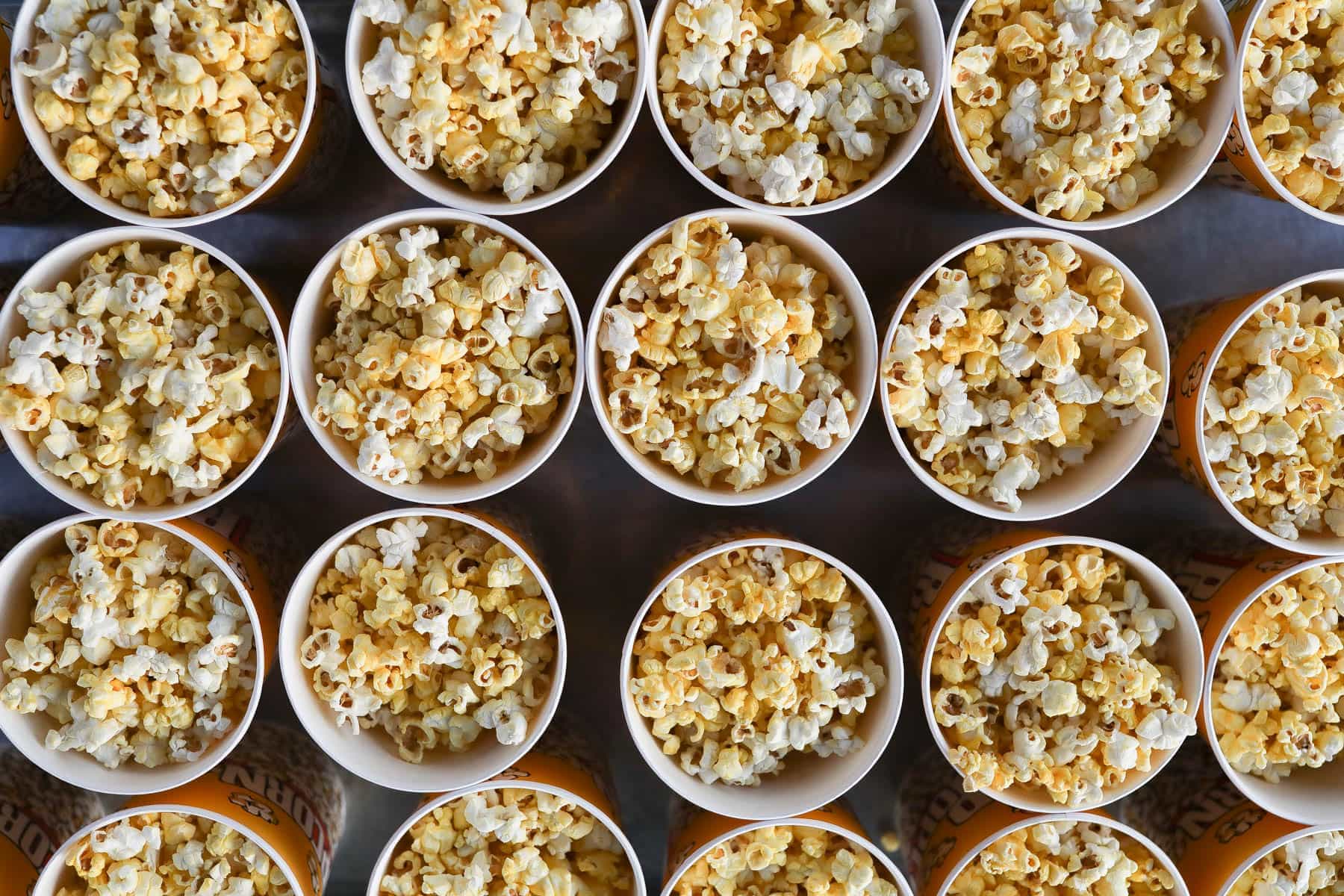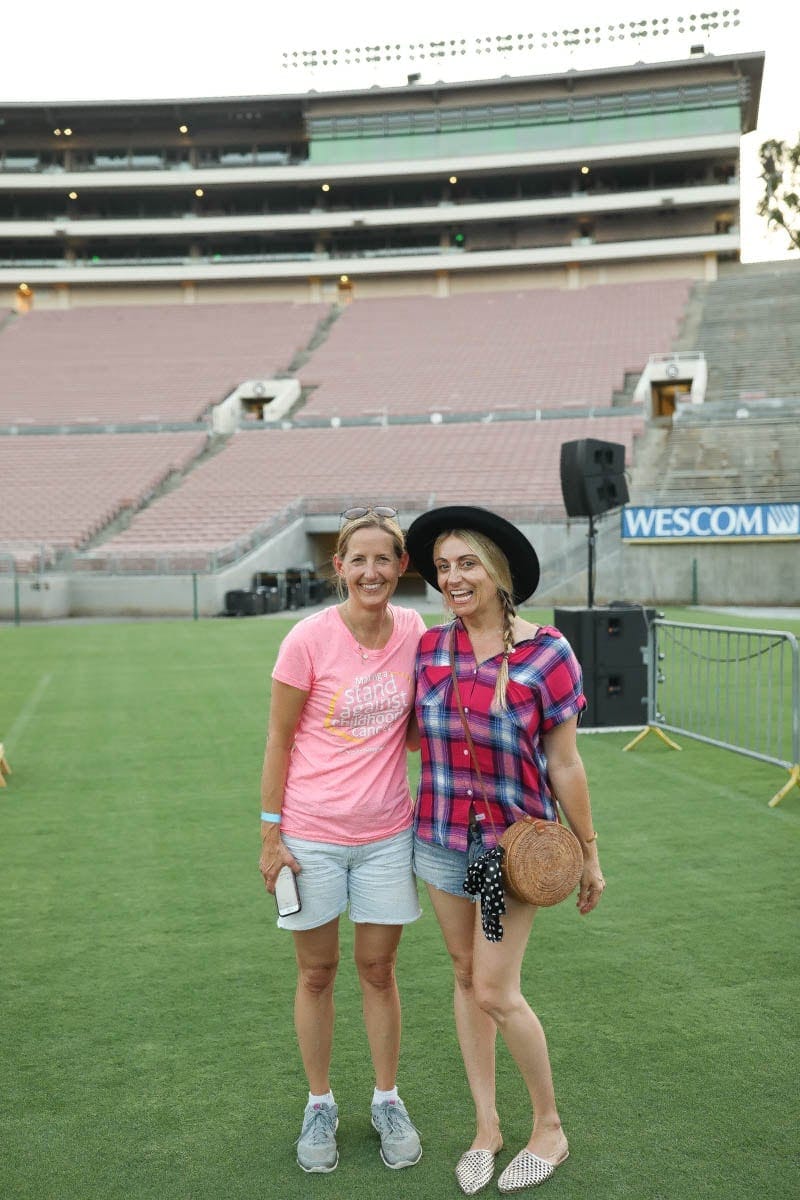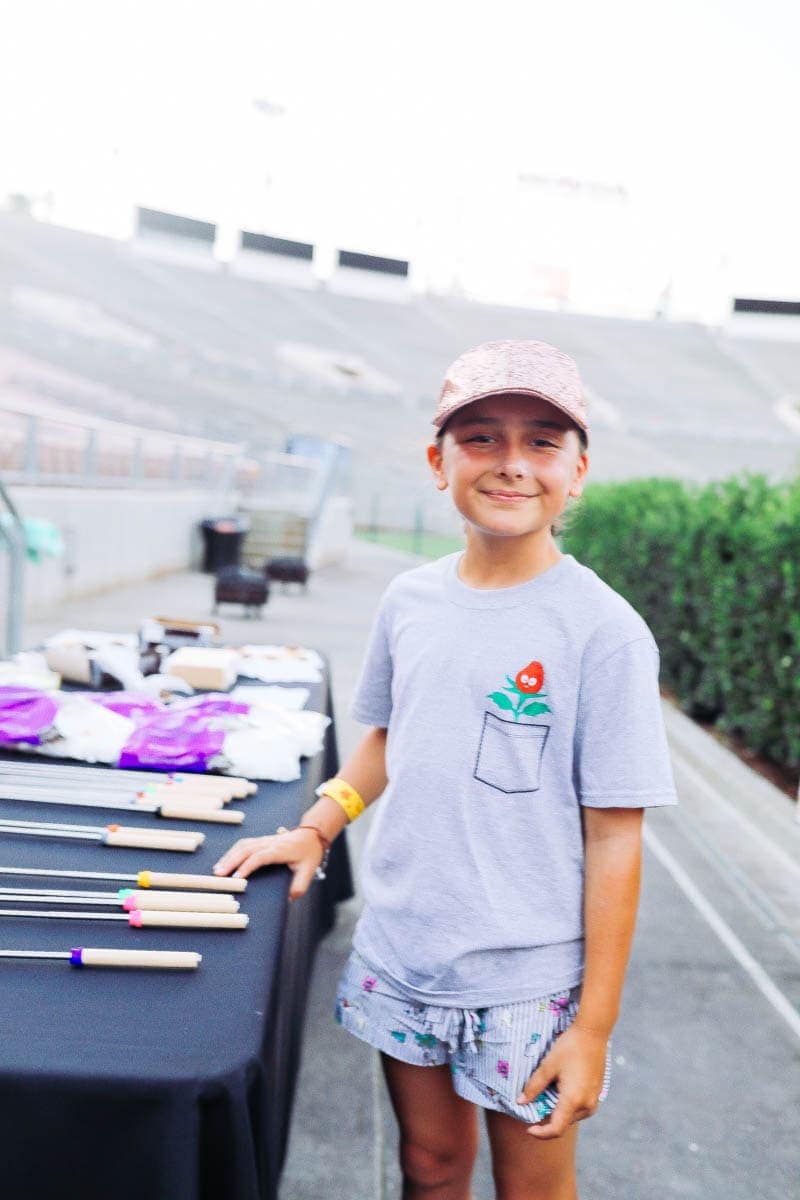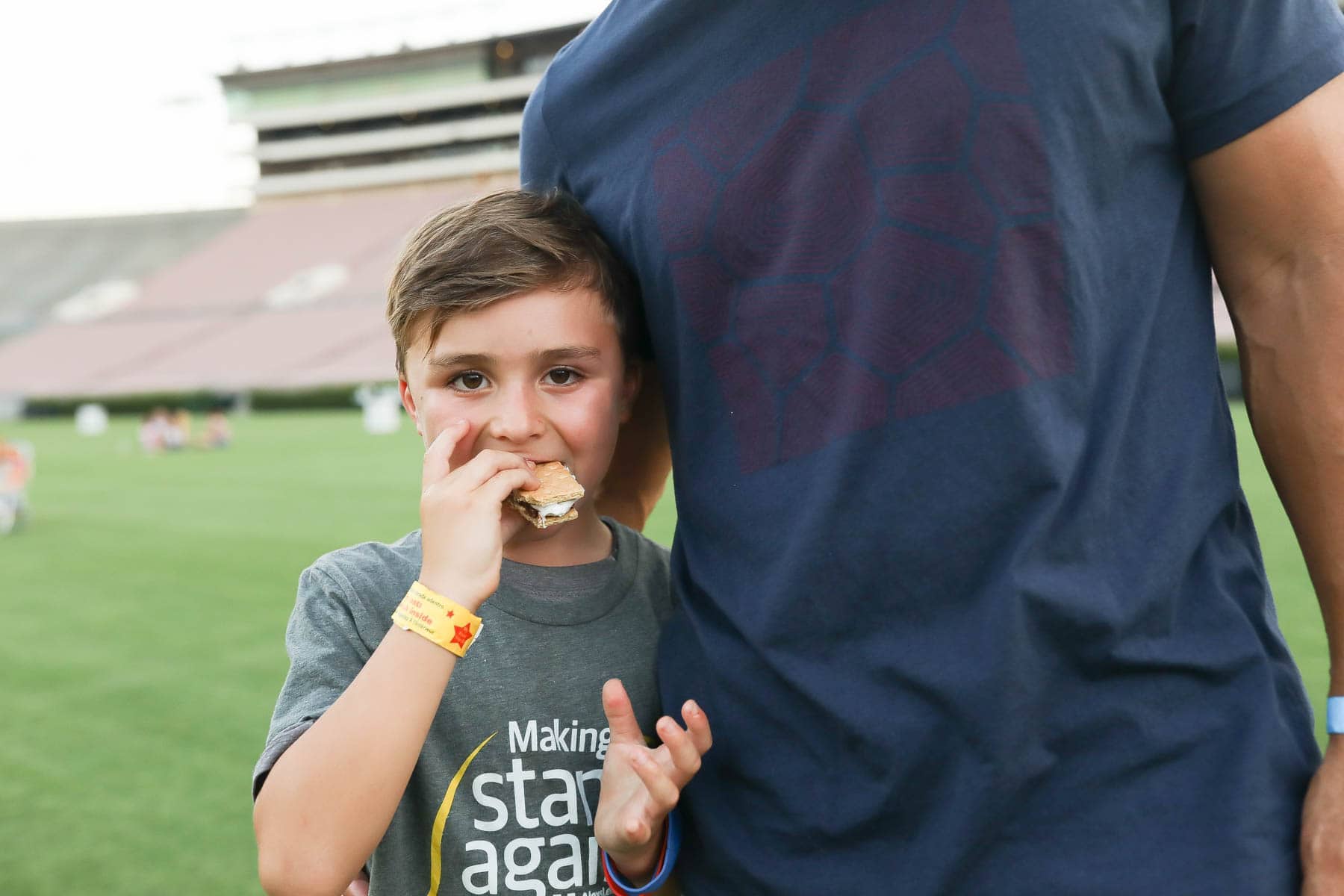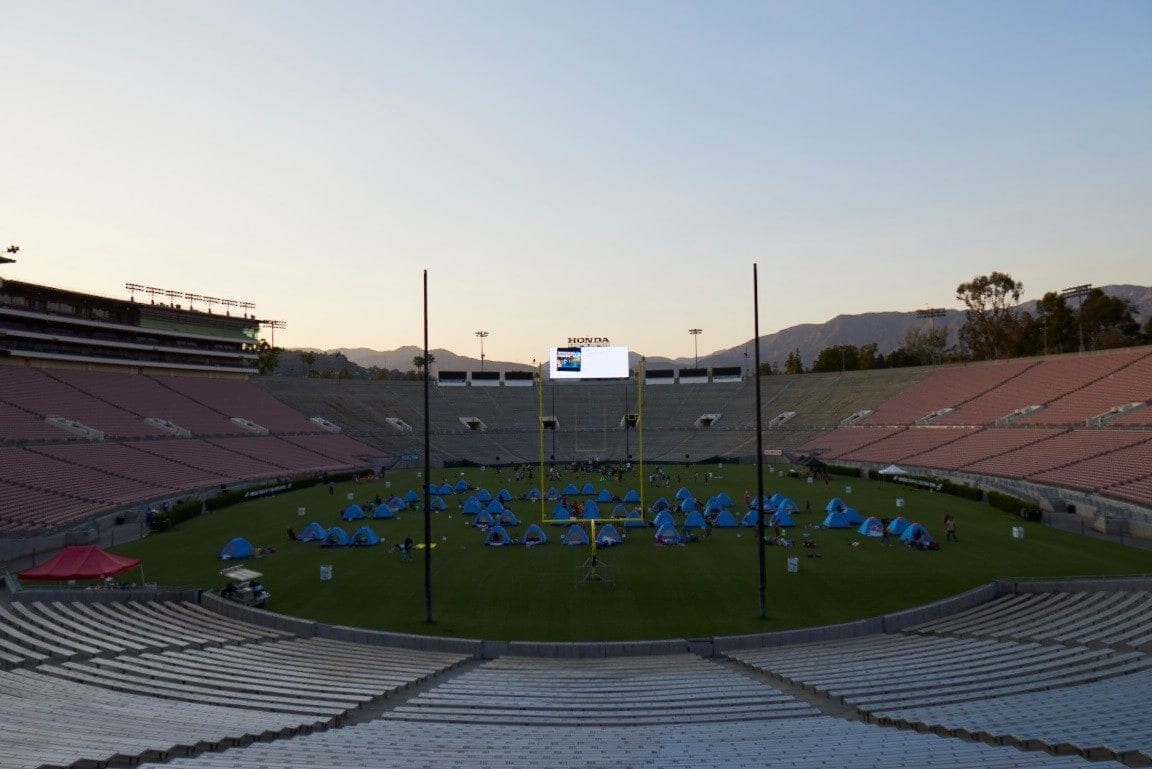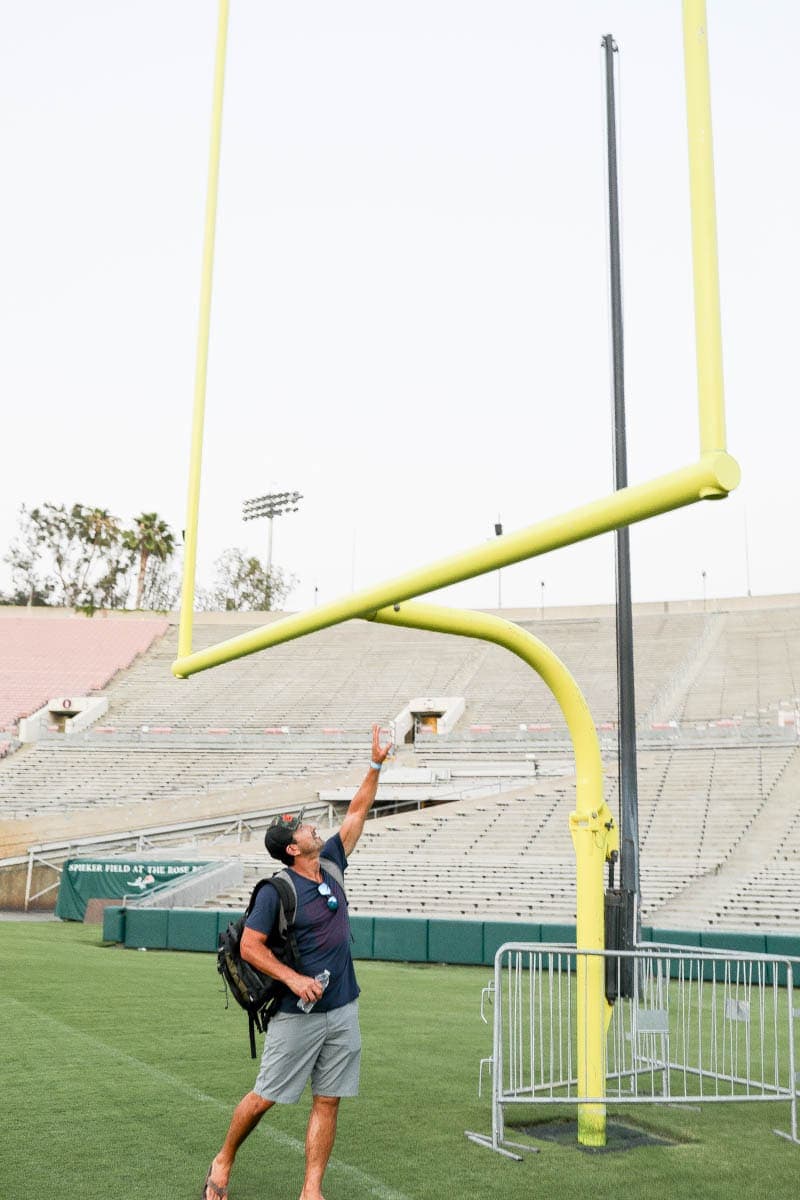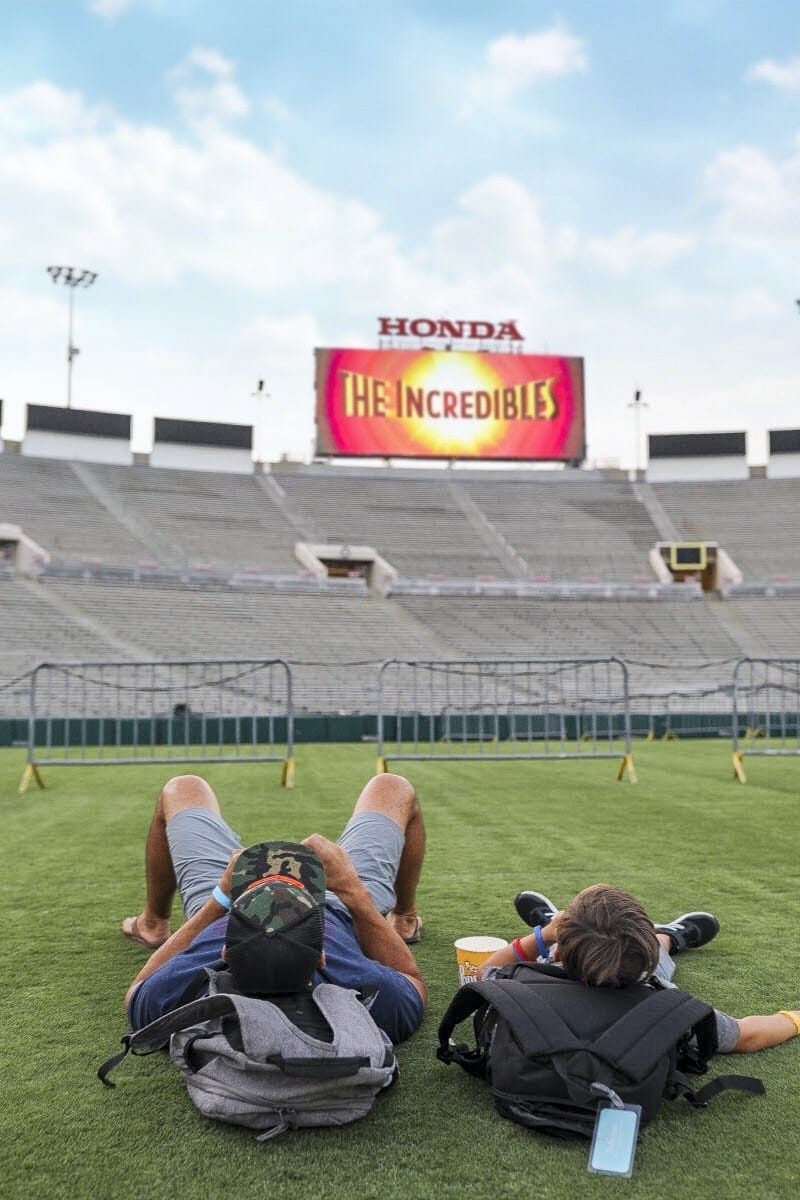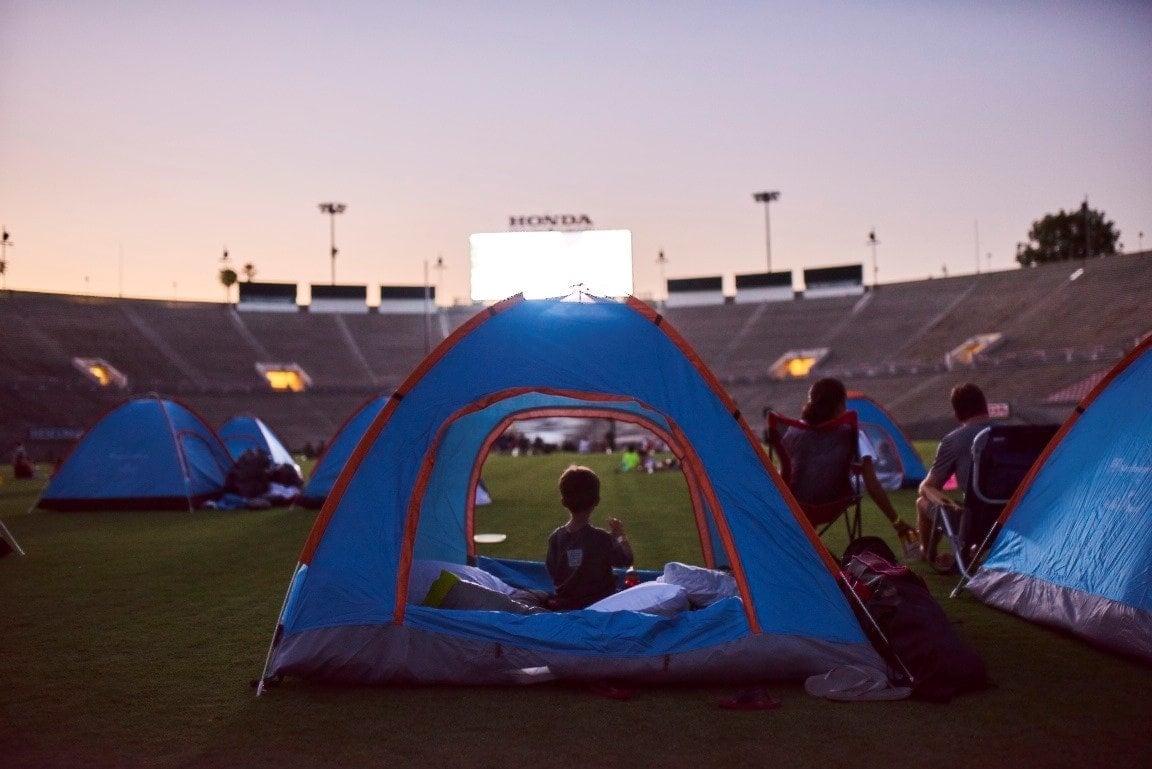 Through the Rose Buds Campout experience, I rediscovered the meaning of motherhood and community. As I reflect on my own motherhood journey, Northwestern Mutual has shined a light on what matters most: compassion and empathy for families that sometime don't see the light due to the effects of childhood cancer, or any other life-threatening illness. I couldn't be more grateful for the lessons on love and compassion that my children walked away with after this awe-inspiring event. Watching these kids and families restore their sense of childhood was the greatest takeaway for us all.
As we move forward without knowing what life has in store for us, I hope you will join me by saying "YES" to raising awareness for childhood cancer and Northwestern Mutual's efforts. My hope is that with every story told, we can make a positive difference in the lives of families who are affected.
Want to bring the joy of camp to children nationwide? CAST YOUR VOTE! At which iconic venue would you be most stoked to camp out? For every 25,000 votes cast from July 6th-23rd, Northwestern Mutual will give grants and an indoor camp experience to a pediatric cancer unit to bring camp-like activities to their patients.

Tips for Parenting In Style...
Never boring, always awesome. Keep up to date with the latest from City Girl Gone Mom.