Do you miss Disneyland as much as we do? The Schaffer Six are a Disney family through and through, from movies to parks and even the books we read. But with Disneyland Resort shut down over the last year, we haven't been able to enjoy as much Disney fun as we normally do! But with Downtown Disney open and A Touch of Disney coming to the parks on March 18, we'll be getting a little bit of that Disney magic back! And the kids are so excited!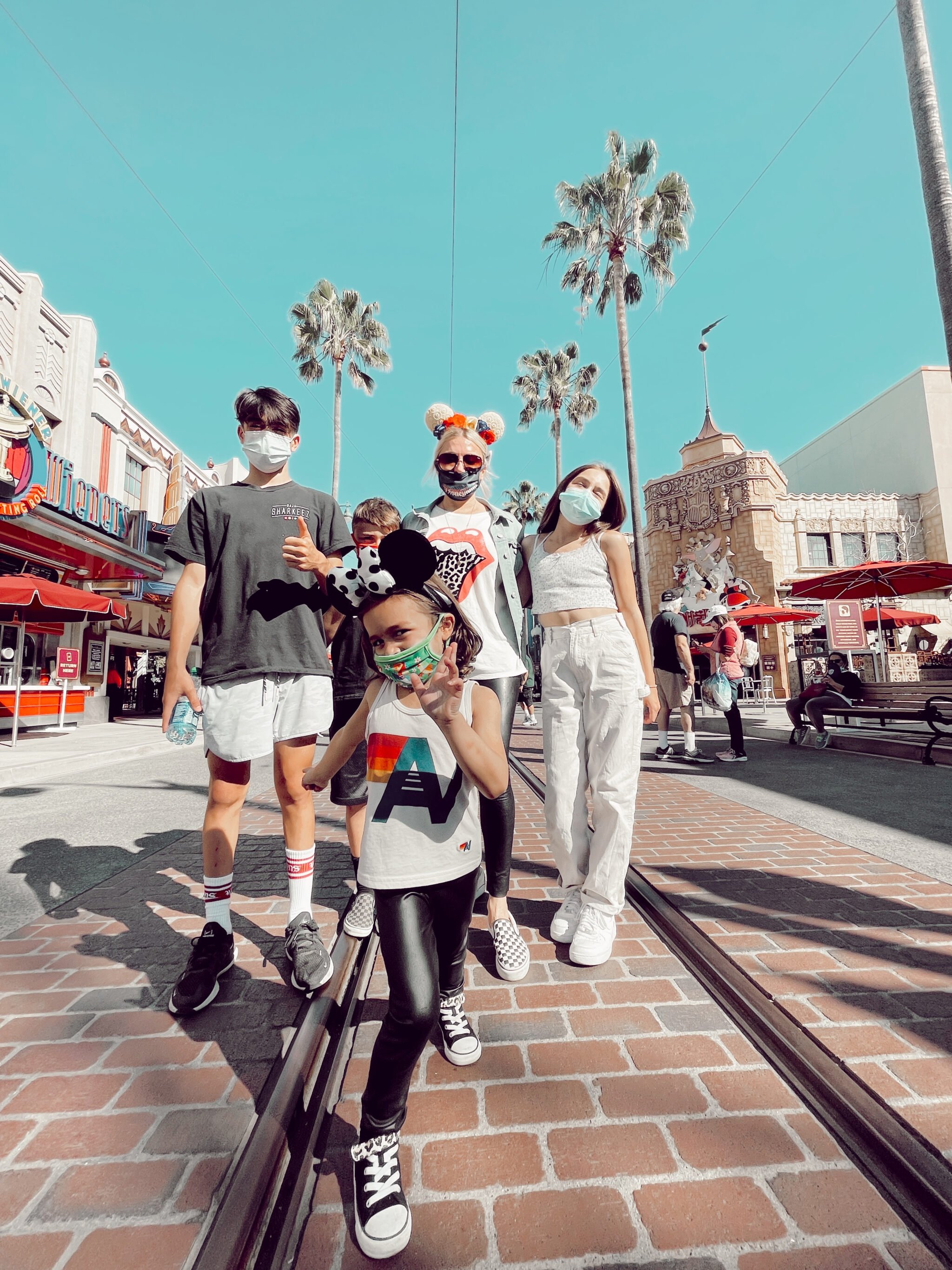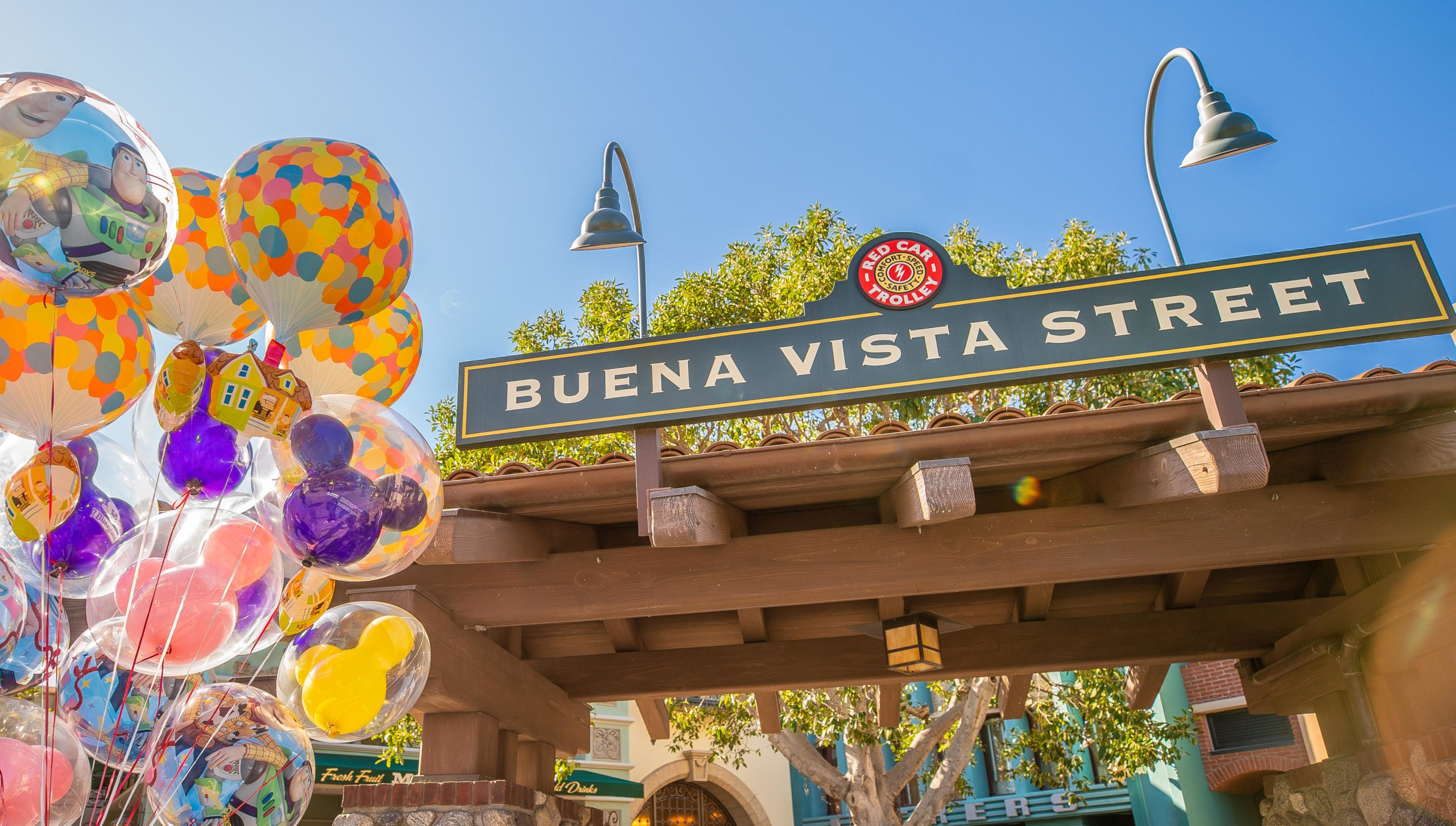 Experience the Downtown Disney District
On a recent trip to Downtown Disney this last month, we had such an amazing time with the kids, even though the parks aren't actually open. But if you want to experience a little bit of California Adventure, they've opened the front half of the park. So make sure you go for a stroll around Buena Vista Street.
The kids danced in the street and had so much fun just being in the park, even if we could only go a little way inside. Just getting to dance at Disney and play around was so good for their soul. Plus, it's a great place to grab family photos and capture a little of that Disneyland magic.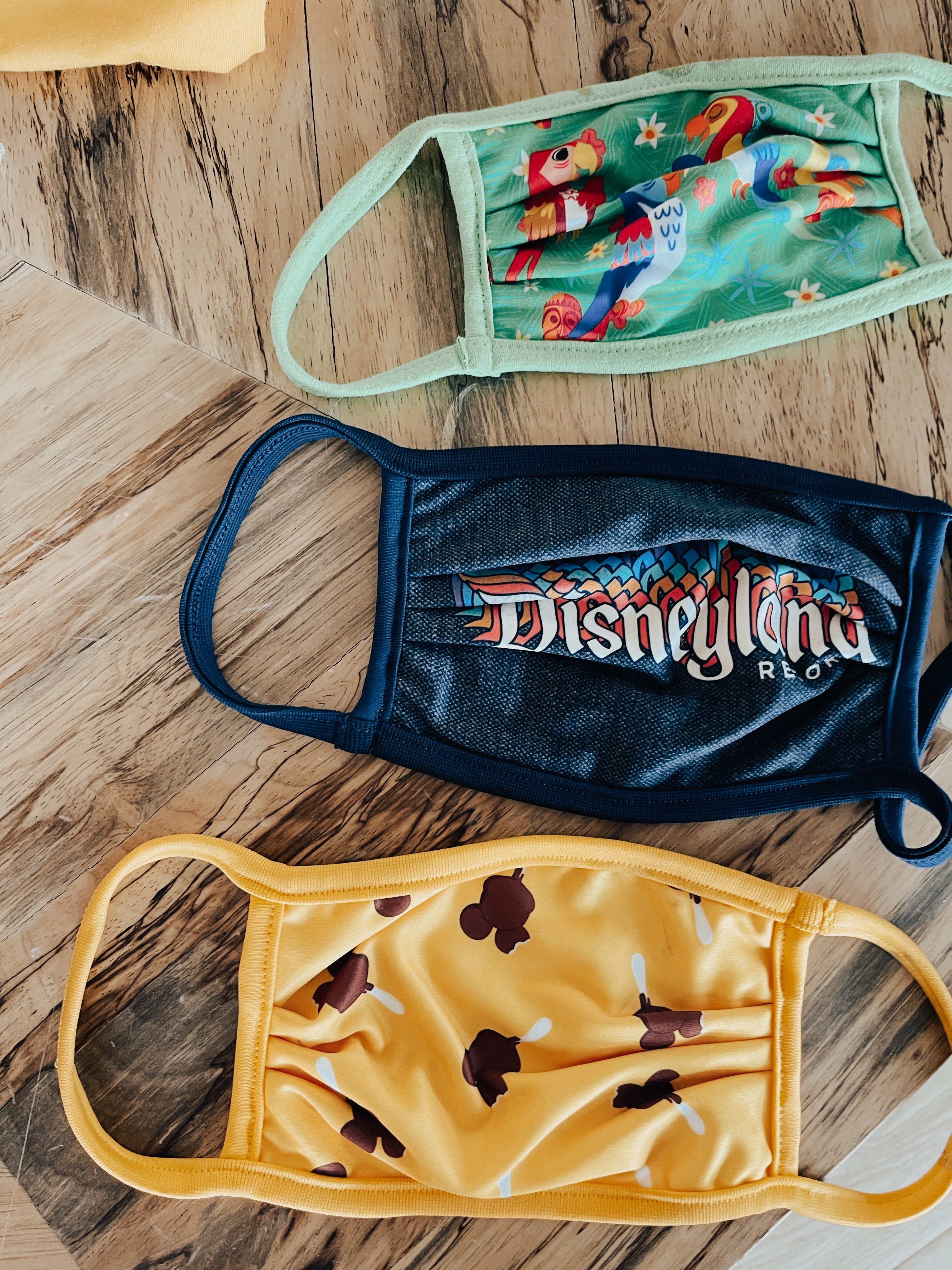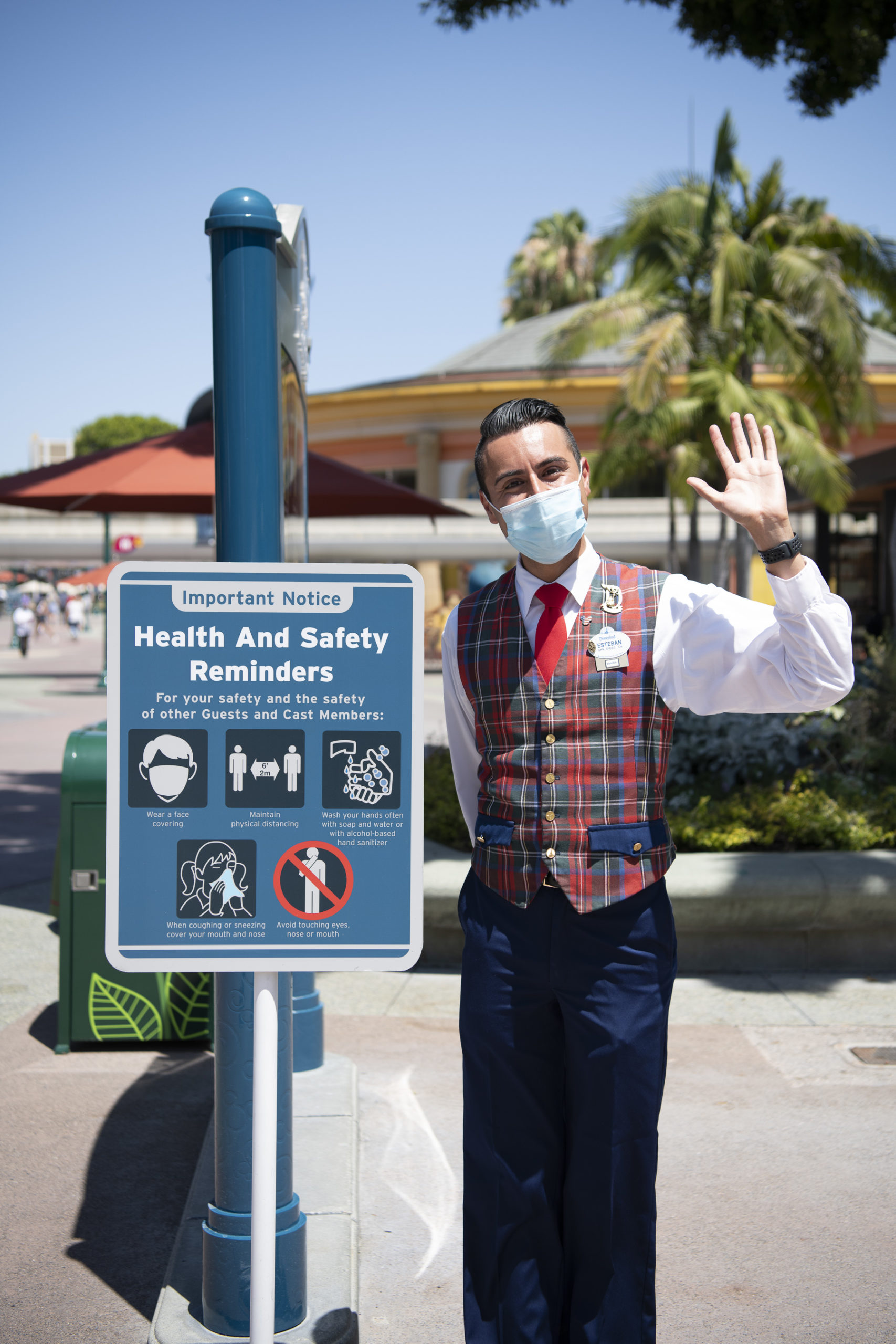 What to Know Before You Go
Buena Vista Street remains open for guests through March 14, 2021, and will close March 15, 2021, to prepare for the upcoming A Touch of Disney experience.
There is self-parking at the Simba Lot only for a daily rate of $10 per car.
All guests are required to undergo temperature and security screenings prior to entering the Downtown Disney District.
Face coverings are required for all guests (ages 2 and up), cast members, and employees.
Temporary adjustments are in place to promote physical distancing. This includes physically-distanced queues and seating, and physical barriers at select locations.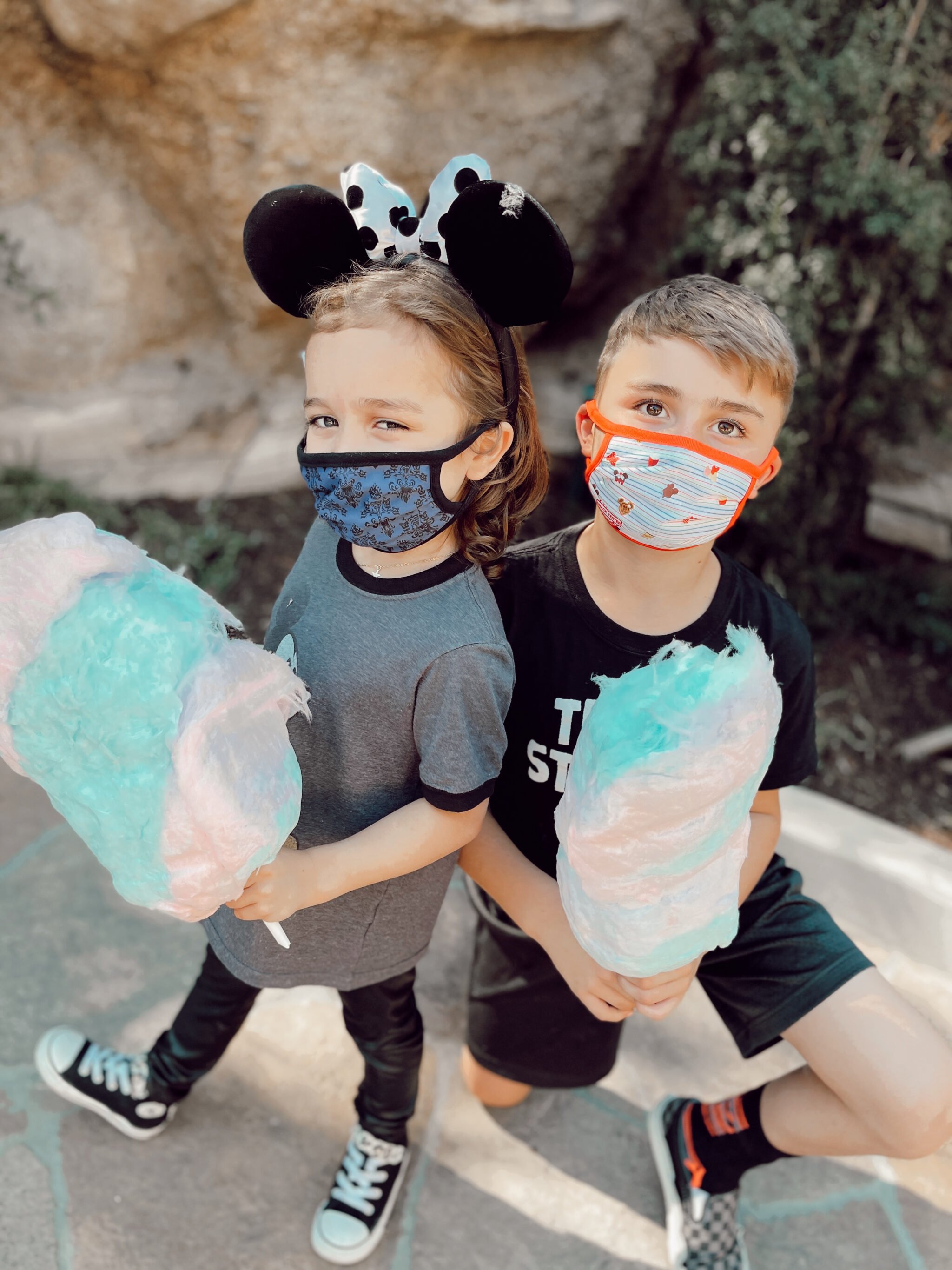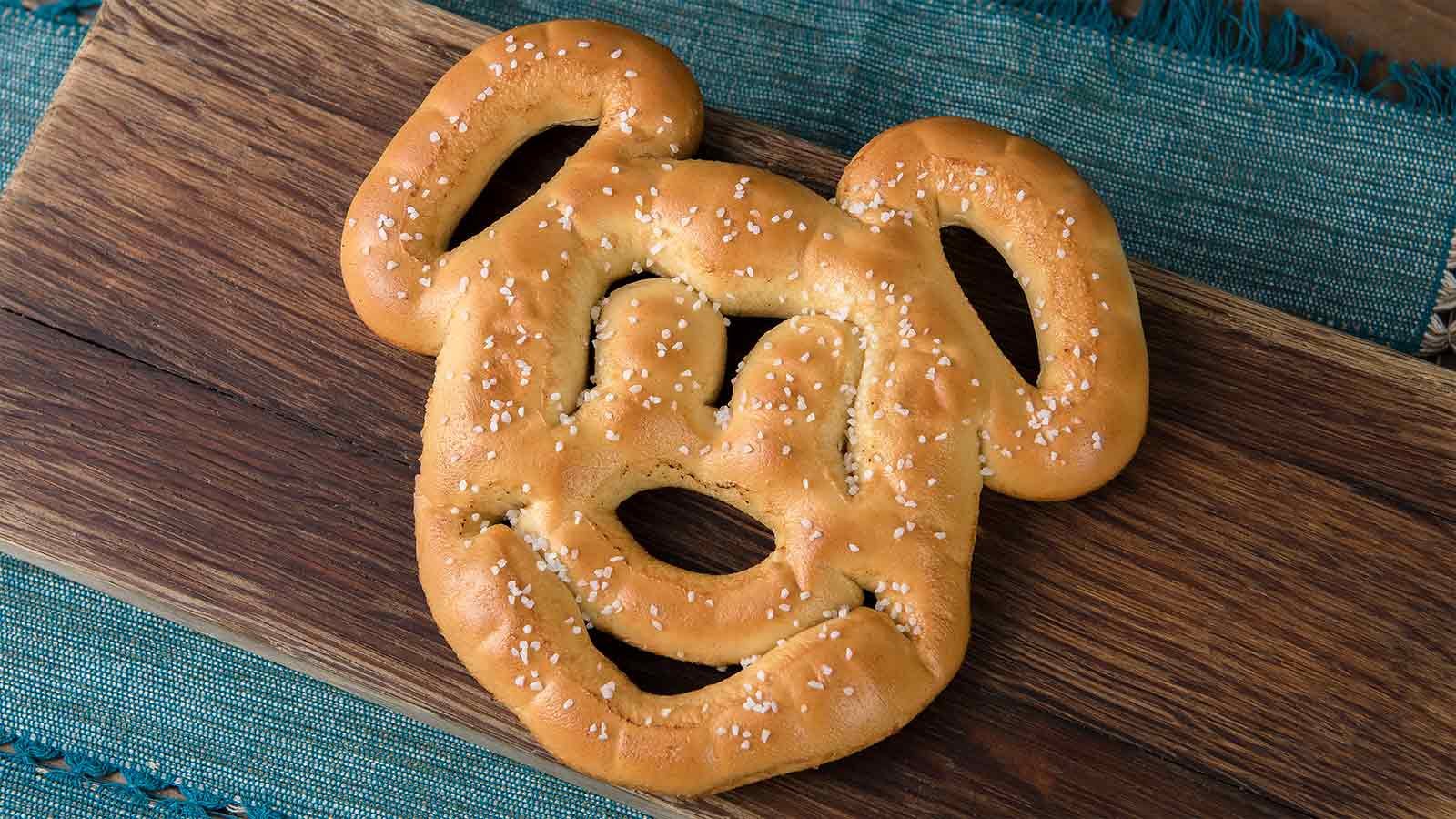 Find Something Delicious to Try
When you're in Downtown Disney, there's so much to see and do, it's almost like spending the day at the park! We started our day at Pandora (mama had to pick up some Disney jewelry for herself!) before we had lunch at Ballast Point.
While there are a few restaurants that remain closed, there are so many options open that your family will find something to love. We even stopped at Salt and Straw for some ice cream and a stand to pick up some of their fluffy cotton candy!
Mom Tips!
Dine at any of these outdoor restaurants or quick-service eateries safely:

Ballast Point Brewing Co.
Black Tap Craft Burgers & Shakes
CrazyShake Window by Black Tap
Earl of Sandwich
Jamba
La Brea Bakery Cafe
Naples Ristorante e Bar
Ralph Brennan's Jazz Kitchen
Ralph Brennan's Jazz Kitchen Express
Salt & Straw
Starbucks
Tortilla Jo's
Uva Bar & Cafe
Wetzel's Pretzels
Make the most of your visit and download the official Disneyland app! It'll allow you to make reservations at restaurants quickly and easily. Especially helpful when outdoor seating is limited.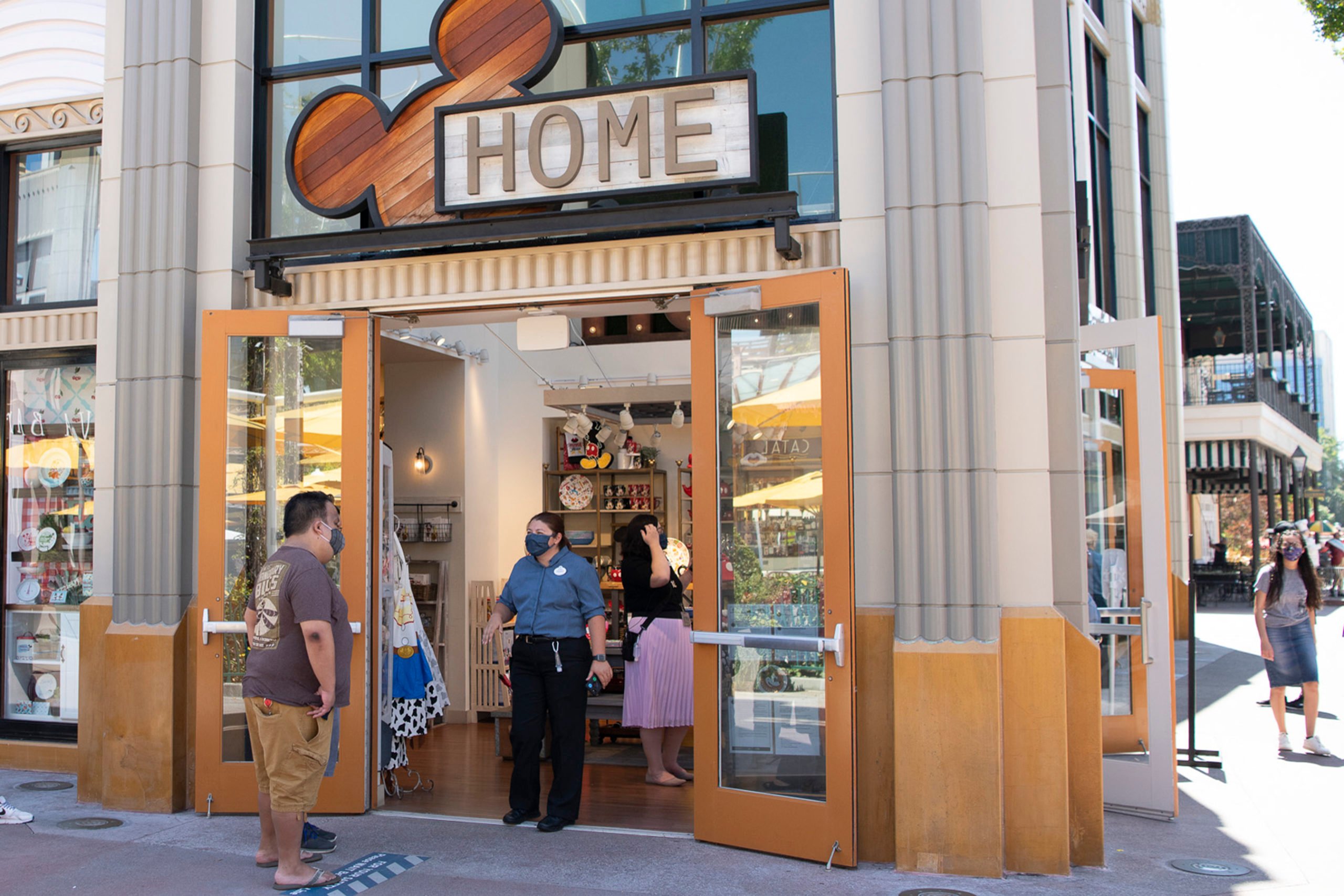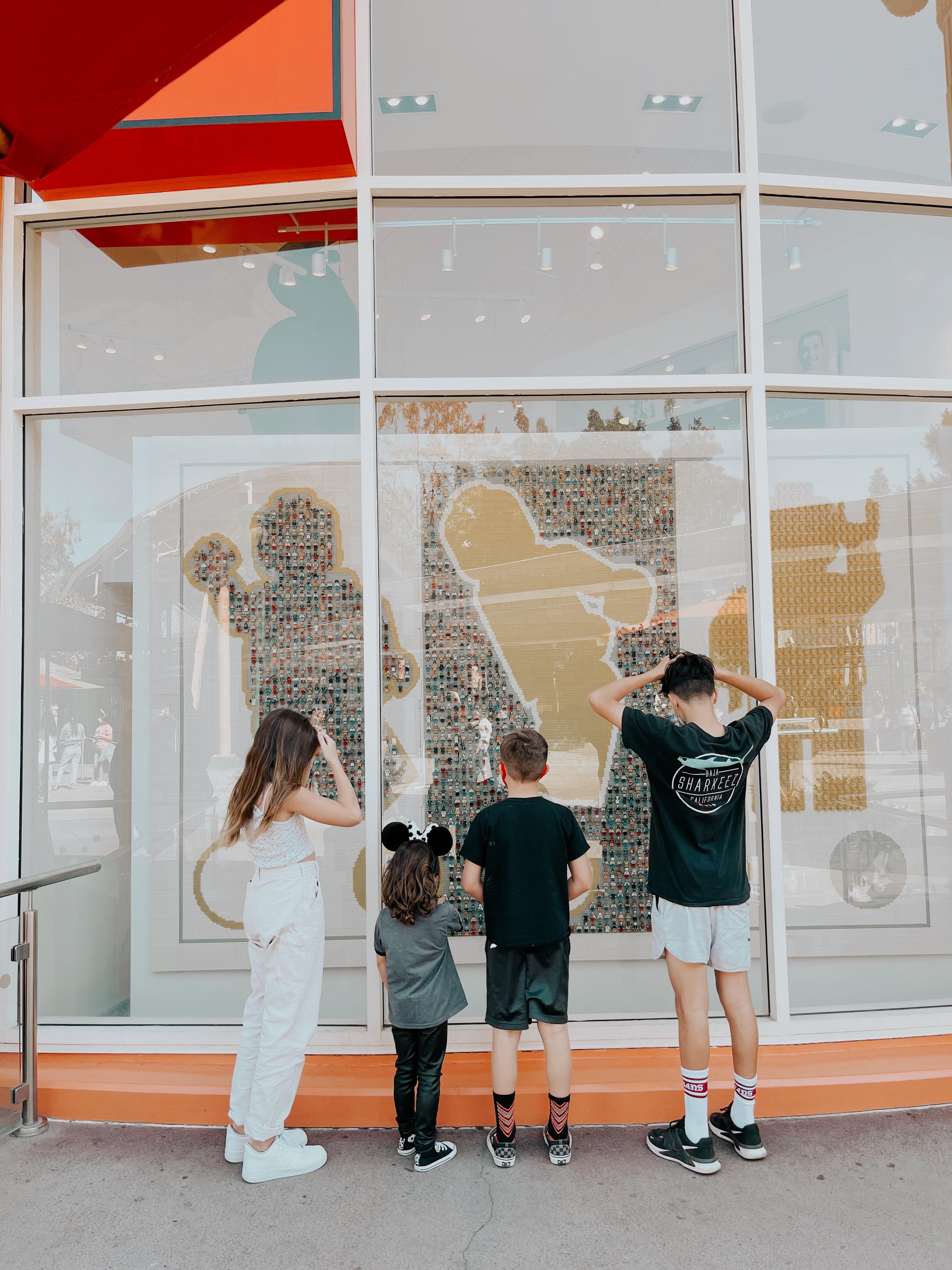 Shop Your Favorite Characters
Of course, you can't go to Disney without coming back with some souvenirs. And with four kids, that means lots of toys! All the shops are open so you and your kids can pick out anything and everything Disney. And after the year we've all had, I couldn't help but let them pick out a few things to take home.
We had to stop at the Star Wars Trading Post—a must for my two oldest boys—and the LEGO Store where they had an oversized display of Maleficent and Prince Phillip made of LEGOs outside. (Plus, it's the second-largest LEGO store in the country in the country so you'll find everything here!) And I got a little treat for myself too with a stop at Disney Home where they have beautiful home goods with a touch of Disney magic.
Mom Tips!
Use the Disneyland app to get in a virtual line for stores that have a waitlist system to manage the number of guests shopping. You'll get in easily and quickly without waiting in a line.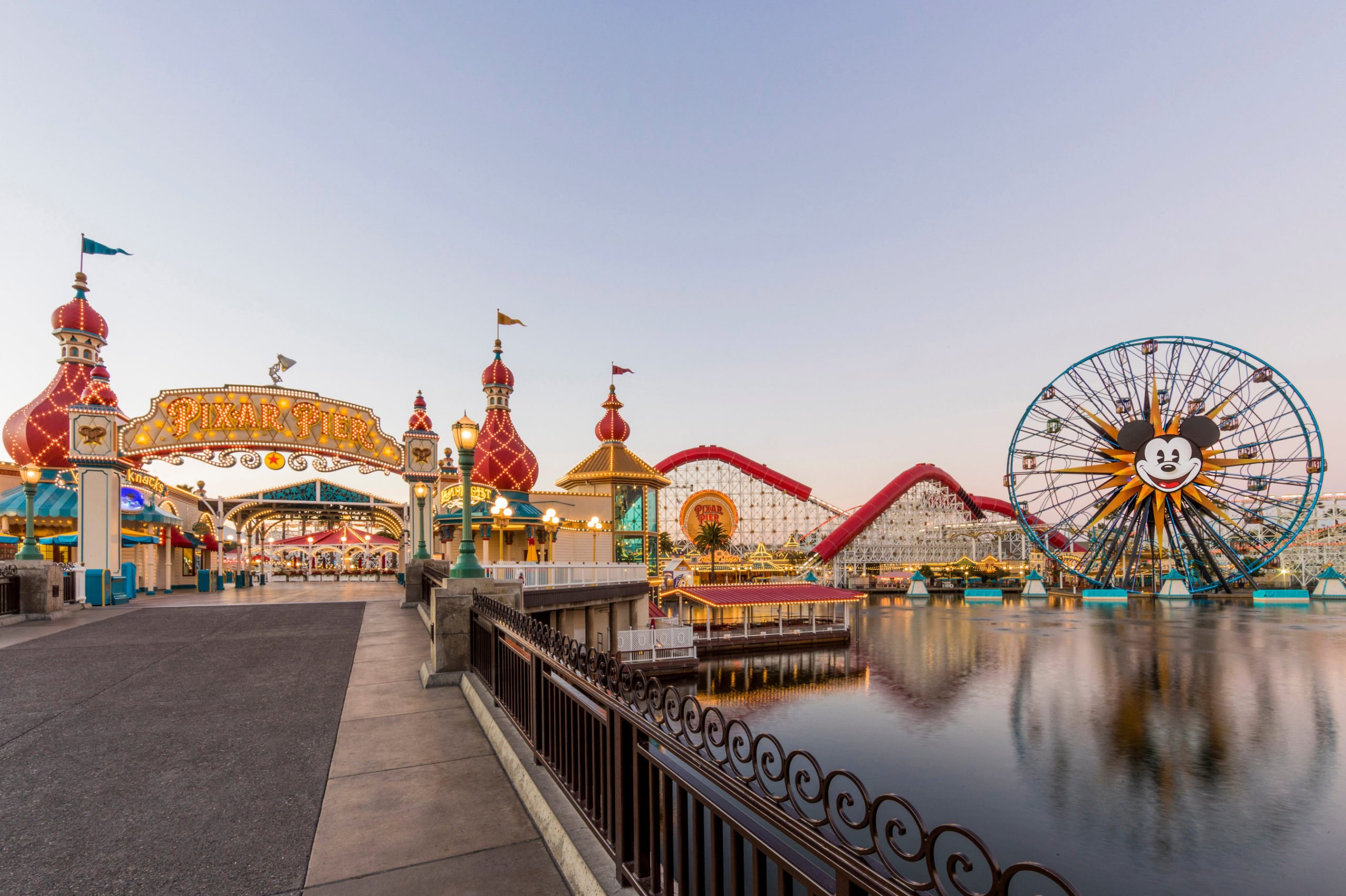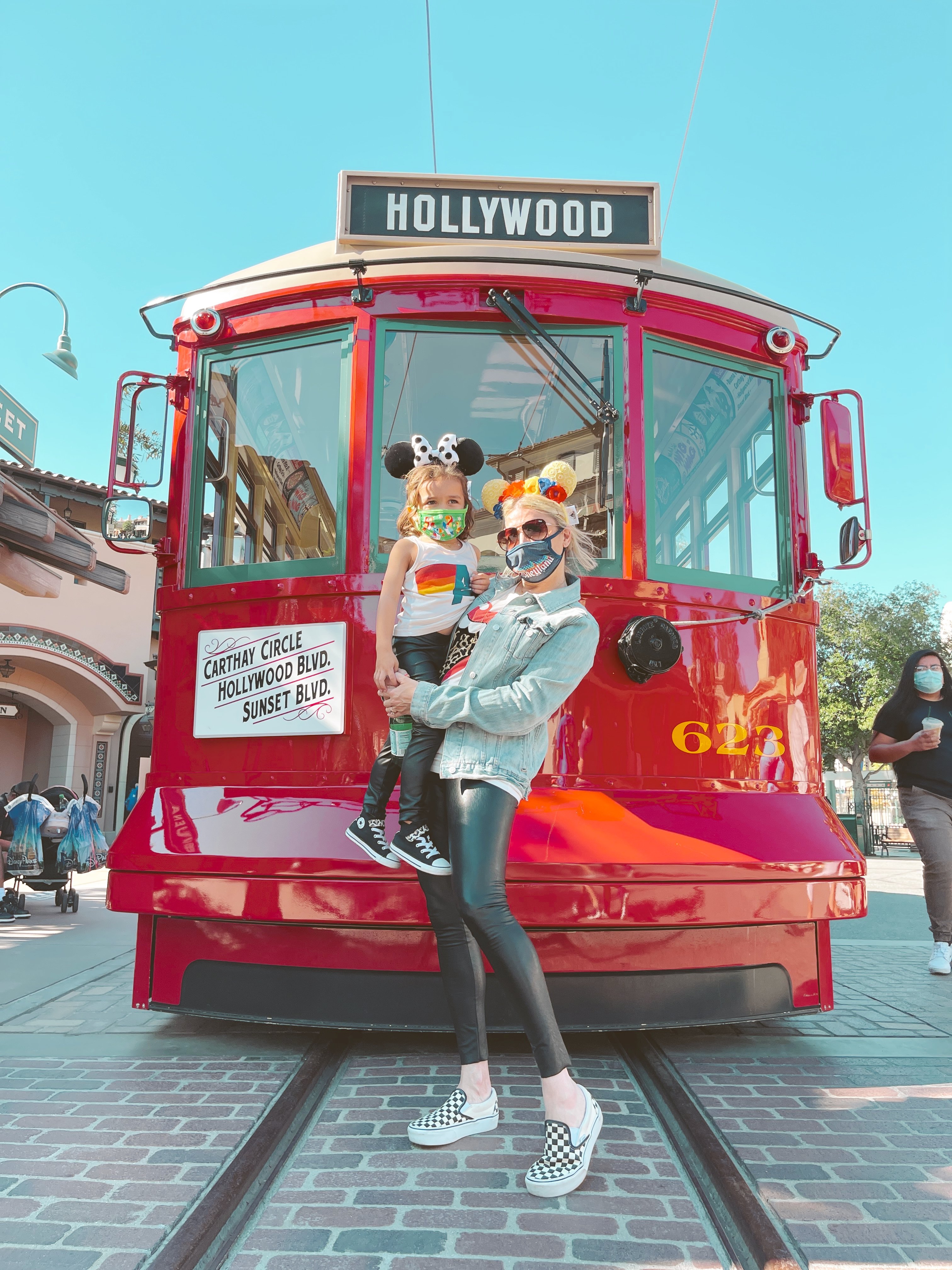 A Touch of Disney
We love being able to experience Downtown Disney but we're just itching to get back into the parks. So we are so excited for Disney's latest event! Starting March 18, you and your family can rediscover all the magic of Disneyland Resort with the park's A Touch of Disney.
This exclusive ticketed event experience within select outdoor areas of Disney California Adventure Park opens from March 18 through April 5, Thursdays through Mondays from 12 p.m. to 8 p.m. Tickets for this experience go on sale March 4 and must be purchased in advance. So choose your date beforehand and remember you can't buy tickets for this event at the park!
A $75 Ticket Includes:
Parking for the experience at the Mickey & Friends Parking Structure beginning at 11:30 a.m.
A $25 A Touch of Disney Dining Card redeemable for food and nonalcoholic beverages at select dining locations within the Disneyland Resort.
Unlimited digital downloads of Disney PhotoPass photos captured during the day of the experience.
Access to certain areas of Disney California Adventure including restaurants, shops, and new photo spots.
Have you listened to my podcast? Check out The Mom Confidential!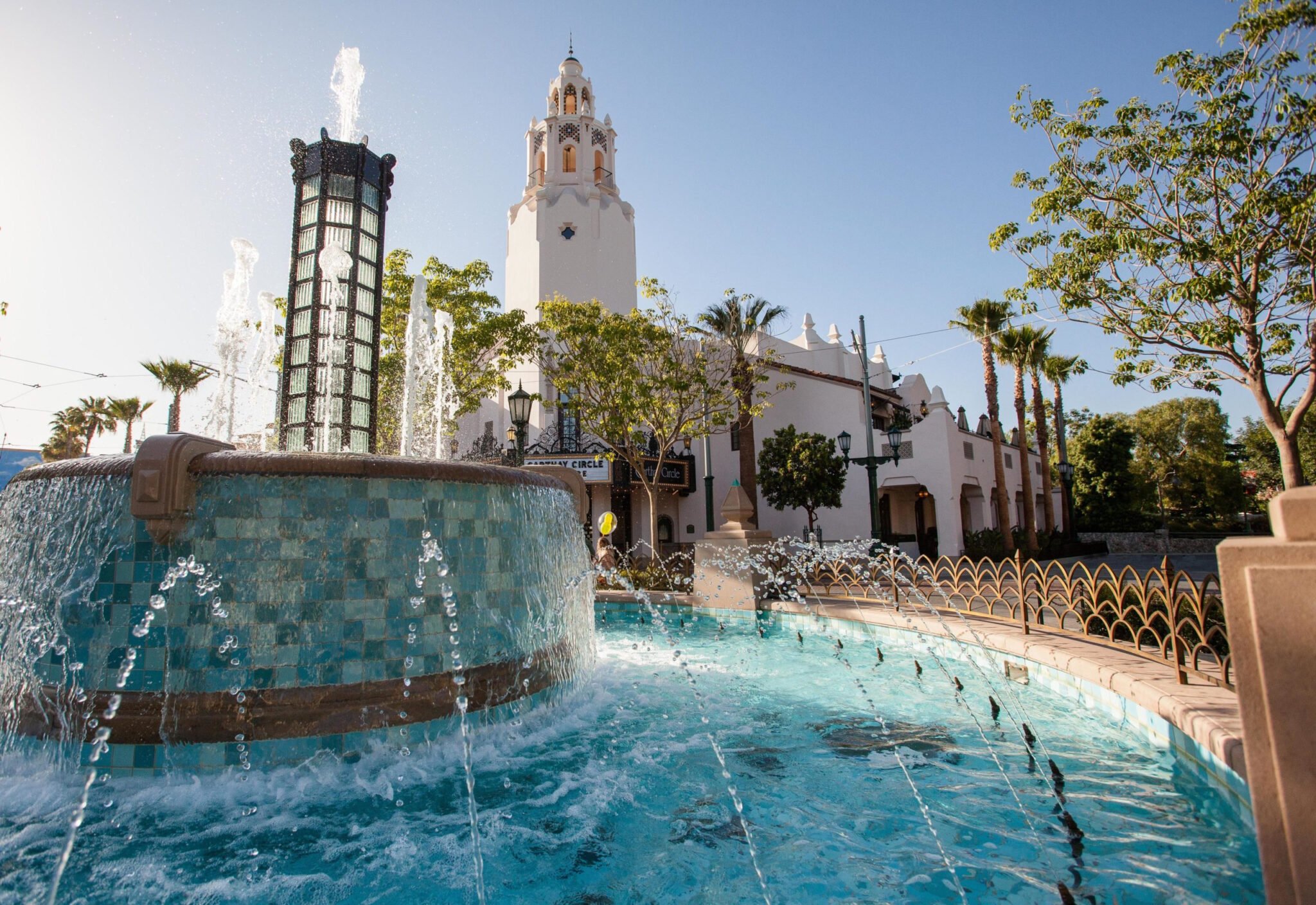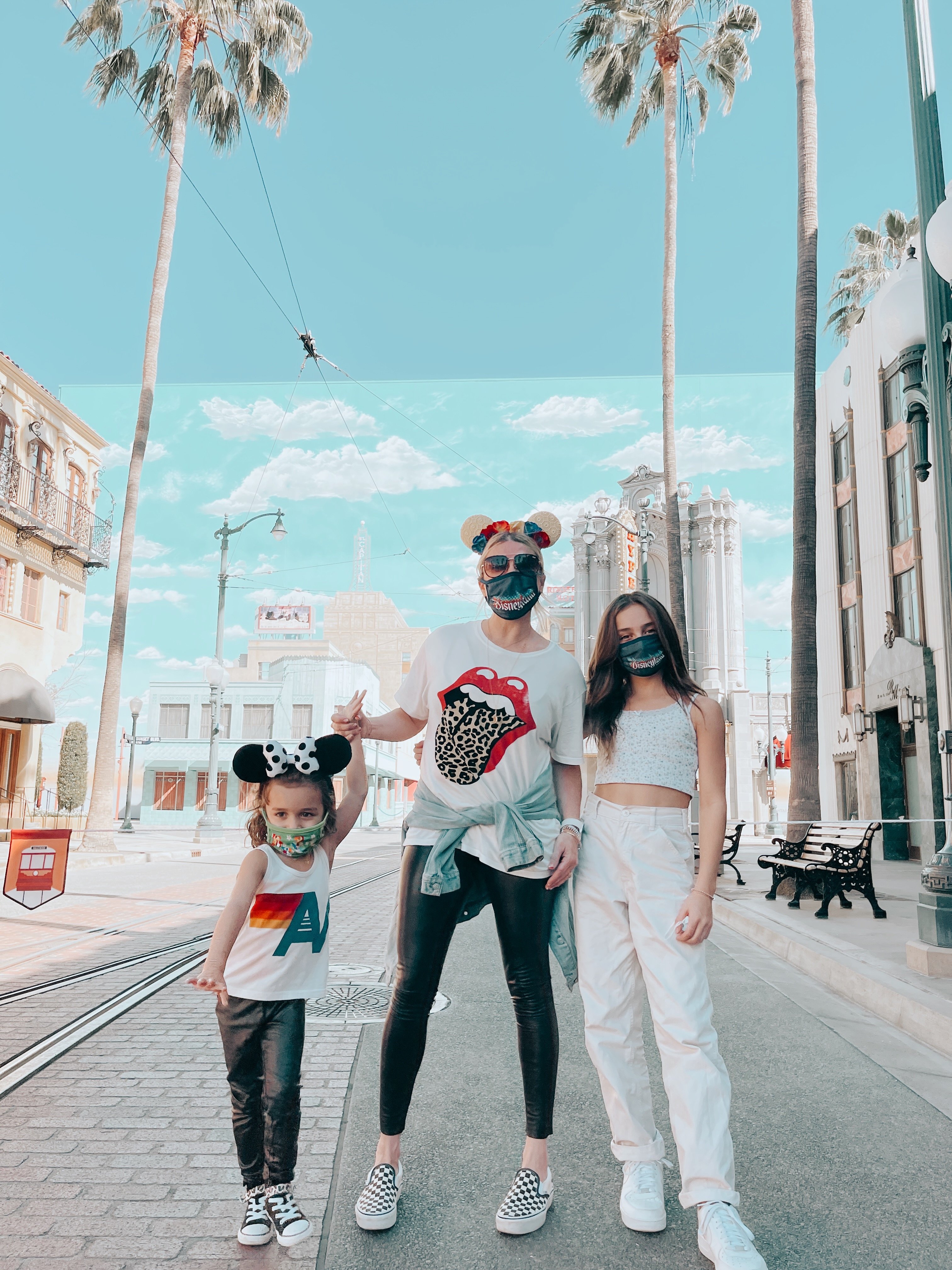 Taste Old Favorites & Try New Ones
With A Touch of Disney, California Adventure restaurants and eateries will be open and serving your favorites! Sonoma Terrace, Carthay Circle Lounge, Lamplight Lounge—all with safe outdoor seating and the delicious cuisine that you remember! And check out their specialty menus just for the event. So many new dishes! Just don't forget to make reservations so you know you and your family will get a table!
Mom Tips!
Some restaurants and eateries will be accepting mobile orders. Make sure you have the Disneyland app downloaded so you can order ahead!
Keep your eyes out for snack carts! They'll be offering up some of Disney's best including popcorn, churros, and yes, even Dole Whips!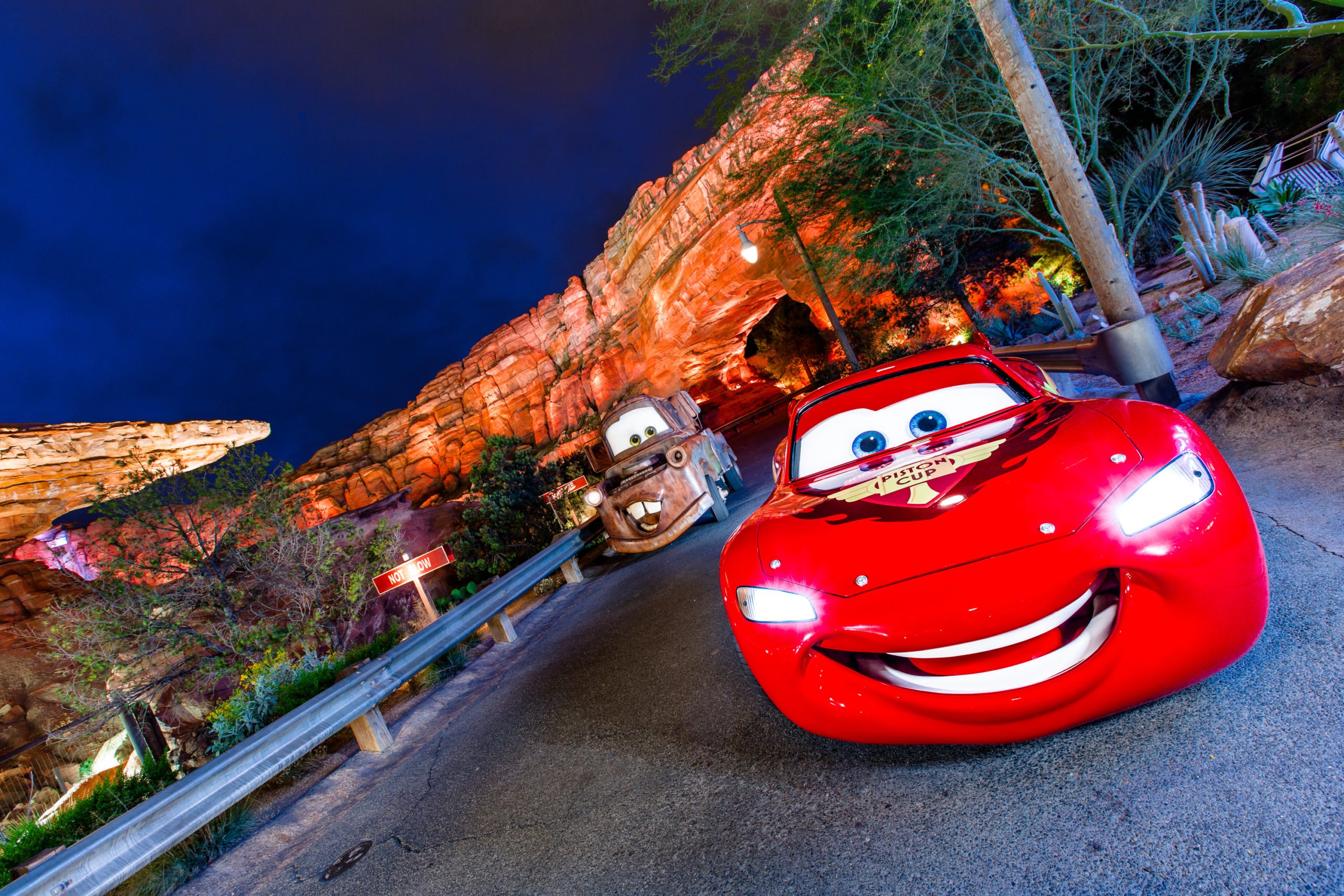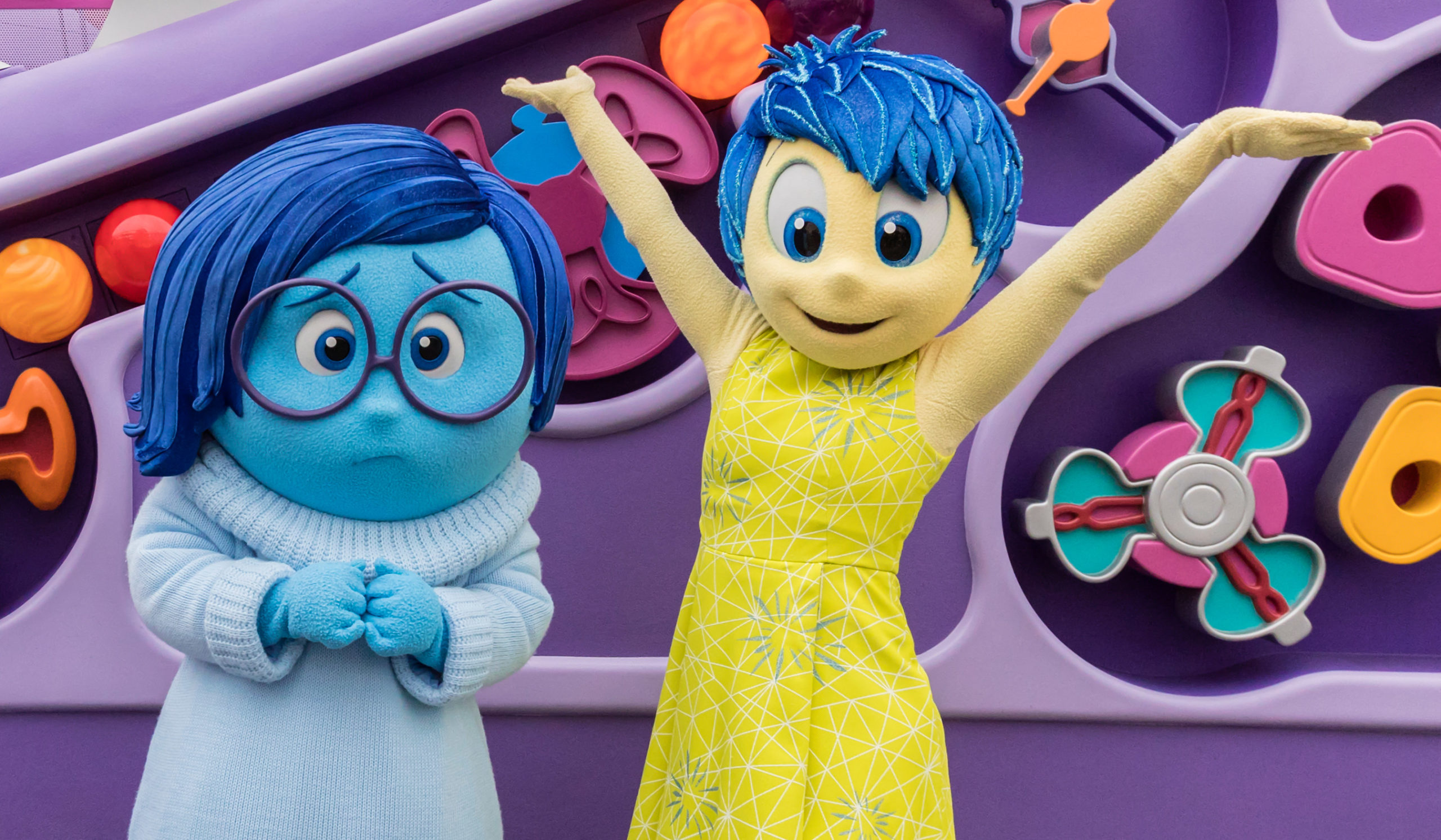 See Your Favorite Characters
One of the reasons we love going to Disney, especially for my youngest children, is that they get to meet all of their favorite characters. When Brody spots a Disney princess, he just has to get a picture with her! While they won't be bringing back character meet-and-greets quite the way we know them, characters will be roaming the park, so keep an eye out! Social distancing will still be in place, but you may still get to say hello to Mickey!
Mom Tips!
Look for Mater and Lightning McQueen in Cars Land or Joy and Sadness at Pixar Pier.
New photo spots will be available only to guests who attend A Touch of Disney. Pose for a photo in front of a Pixar Play Parade float, or with one of the colorful convertibles from Luigi's Rollickin' Roadsters, near Casa della Tires in Cars Land.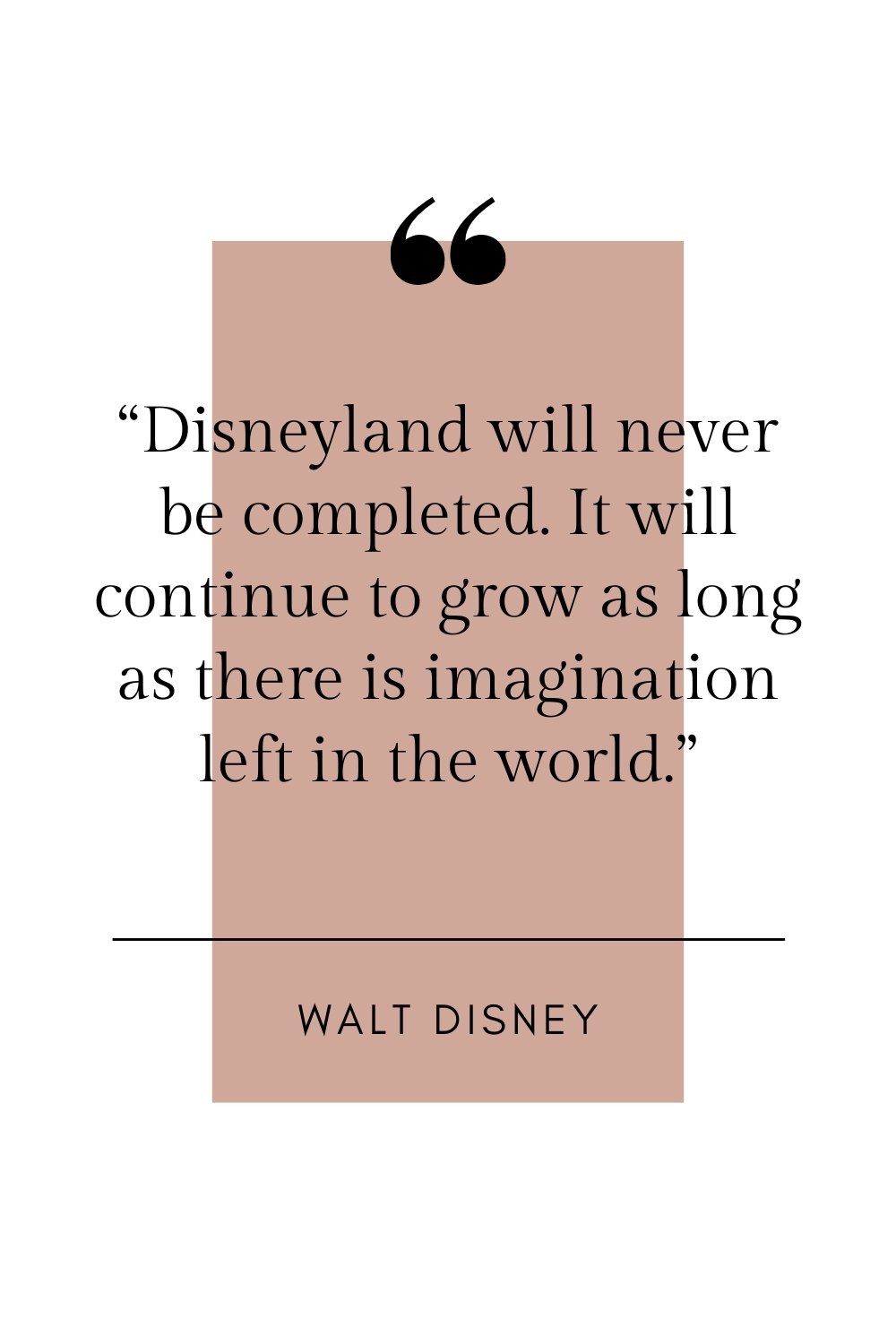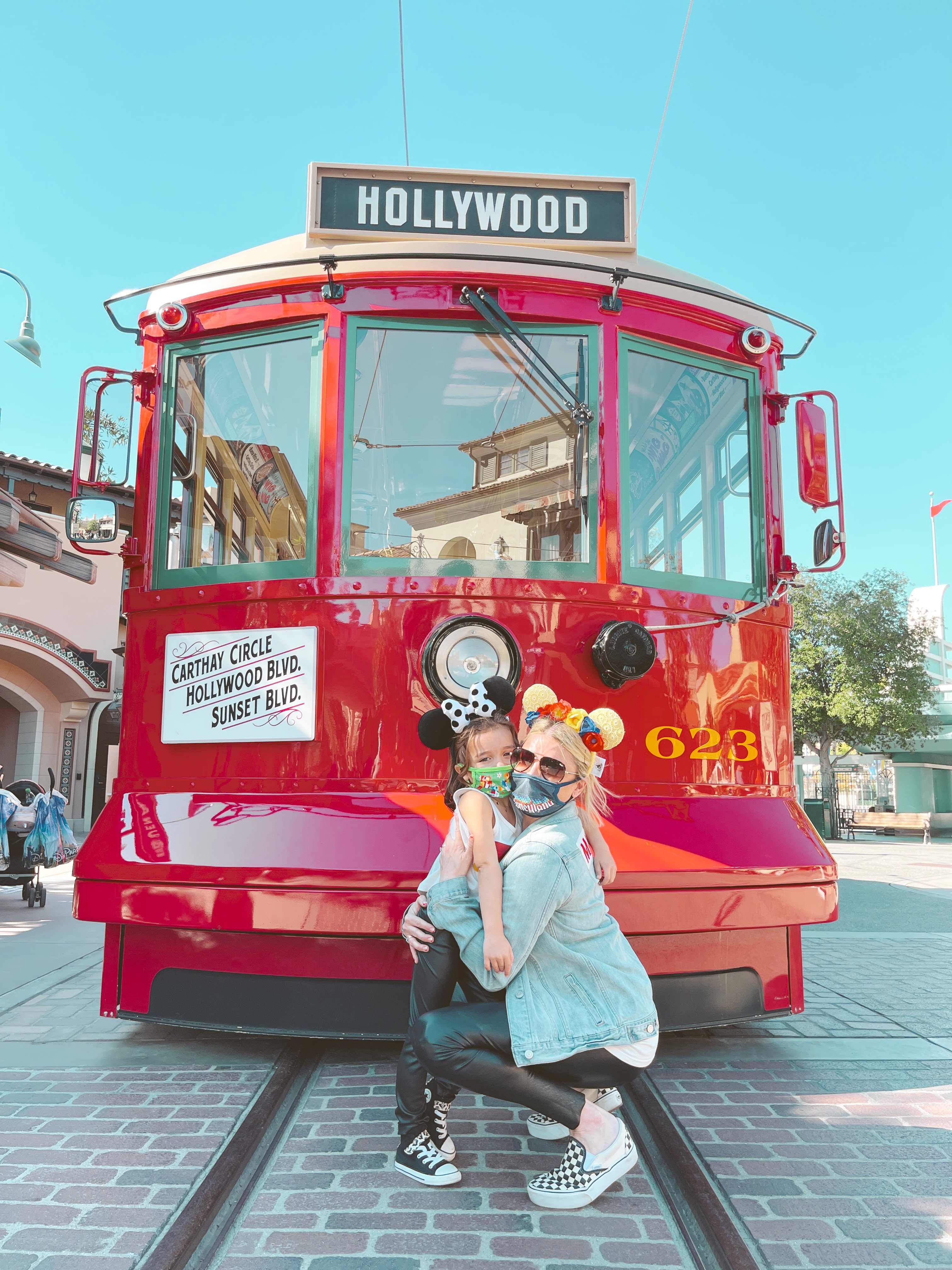 Tips for Parenting In Style...
Never boring, always awesome. Keep up to date with the latest from City Girl Gone Mom.