It's dress season which means I'll be pulling out my favorite skirts and dresses to wear from now until fall. My closet is stuffed with mini frocks, midi-lengths, and maxi dresses that I can't wait to wear. We're planning on more outdoor adventures as the weather starts to warm up, so I can't wait to bring some of my favorite outfits with me this season.
And it's no secret that I love maxi dresses that flow and drape, making me feel like I could go frolicking through a field on a warm sunny day. They're comfortable, beautiful, and they're a great way to transition from those comfy sweatpants we've all been wearing for the past year.
One of my new favorites is the Paradiso Maxi Dress in a dusty blue that has frills in all the right places. I'm tempted to buy it in every color! It has that beachy summer look that I love in the warmer seasons and it's so easy to accessorize! Just toss on some oversized sunnies, a few bangles and bracelets, and booties, and it's the perfect look.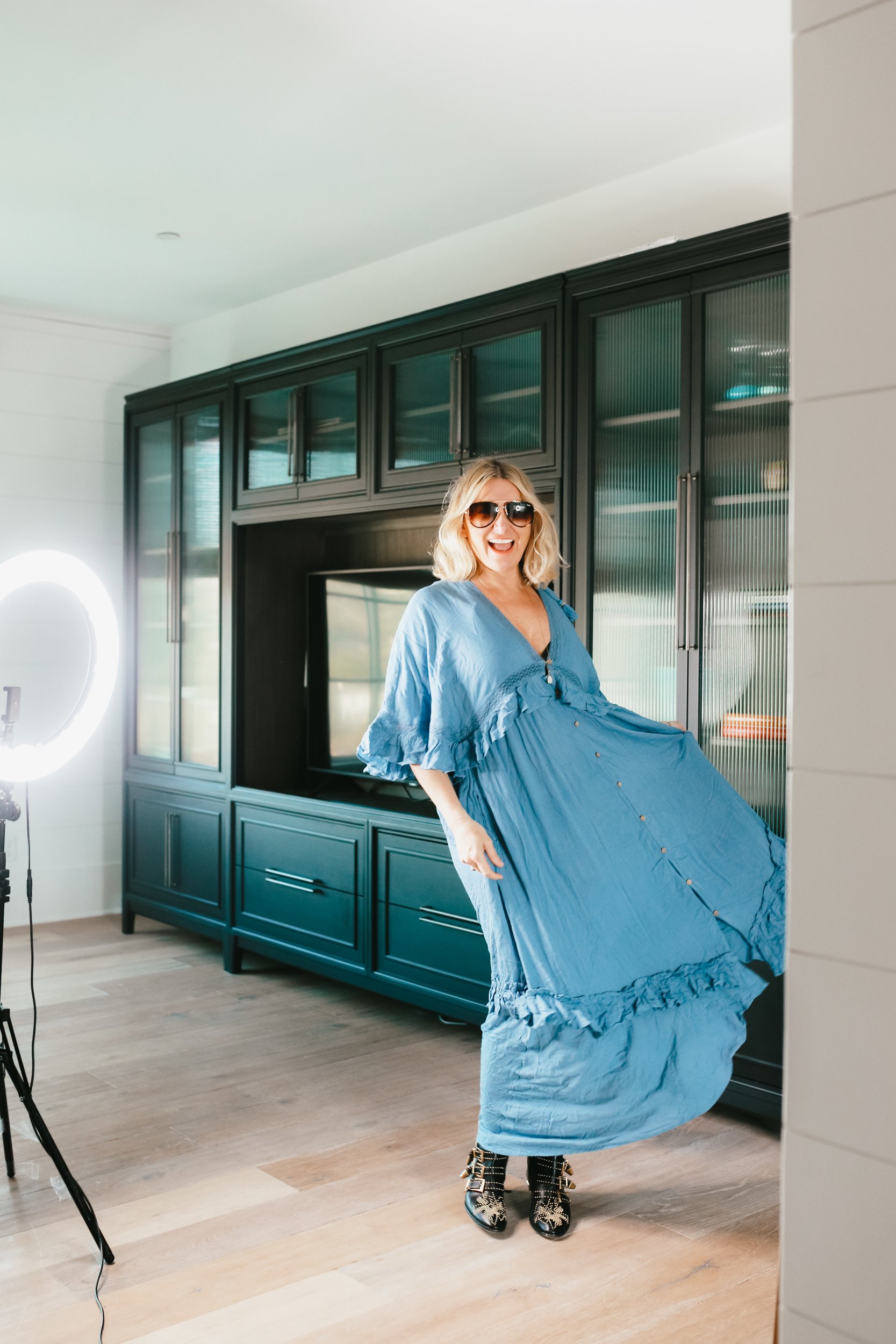 Dress | Sunglasses | Booties | Bracelets | Bangles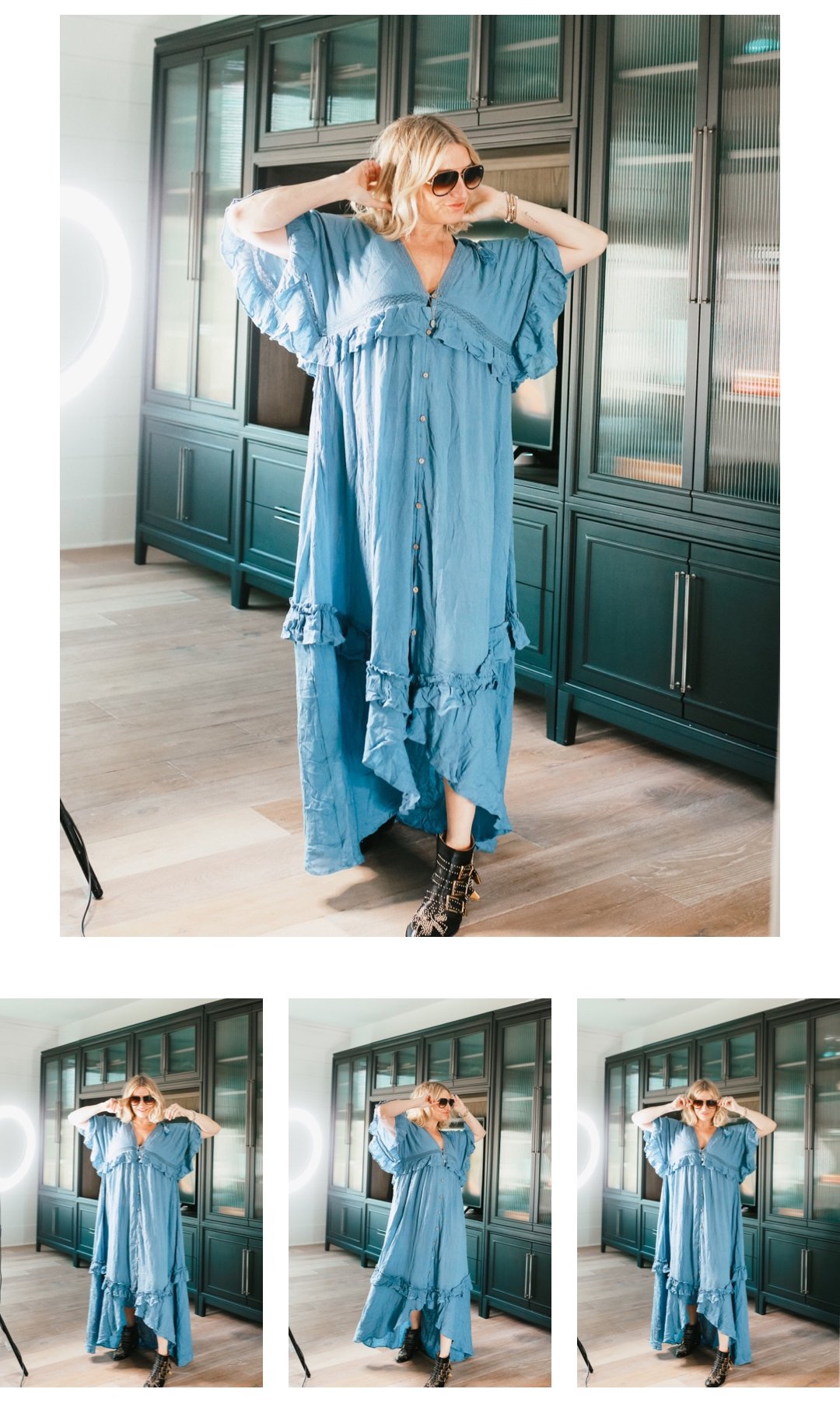 Dress | Sunglasses | Booties | Bracelets | Bangles
Danielle's Fashion Favorites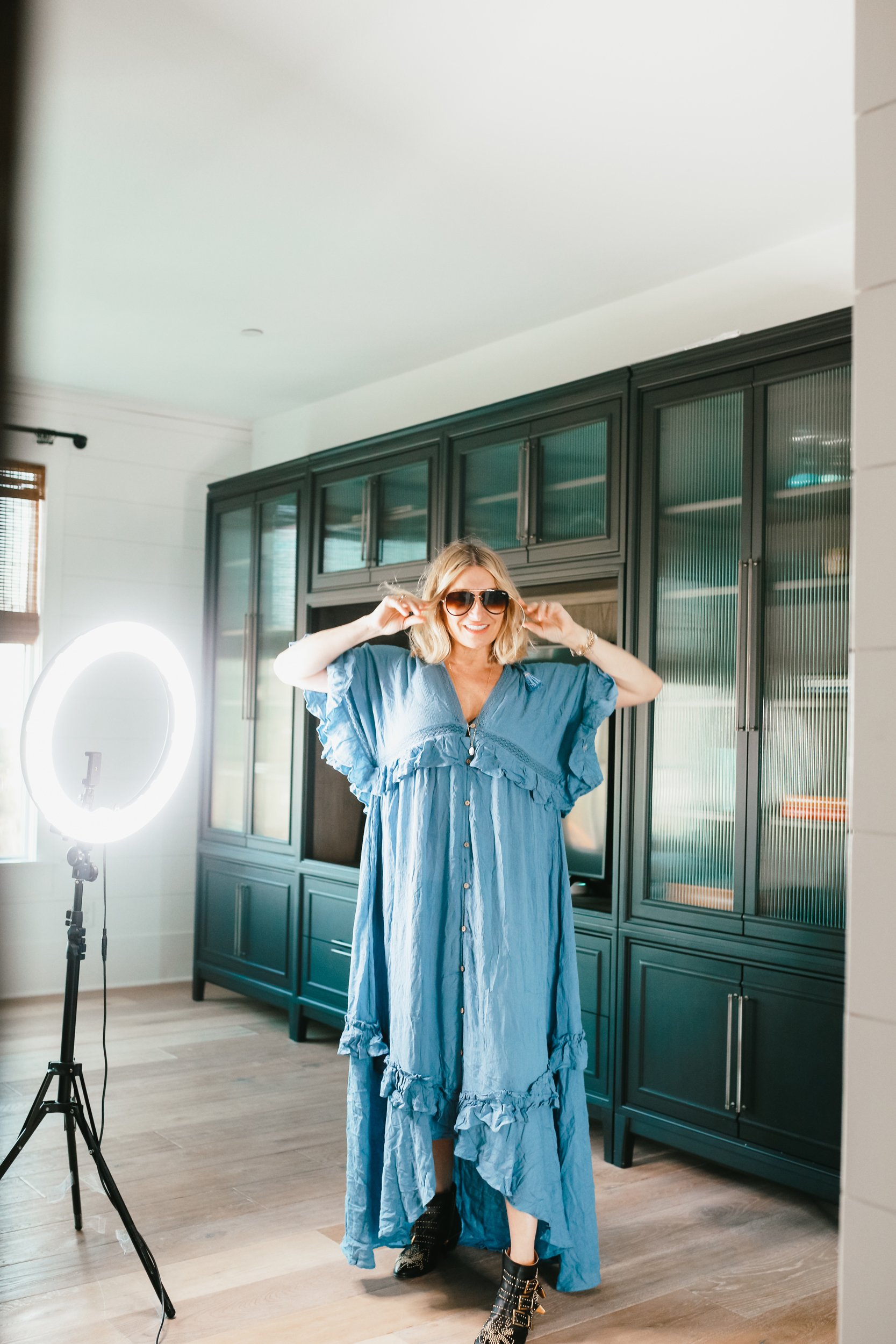 Dress | Sunglasses | Booties | Bracelets | Bangles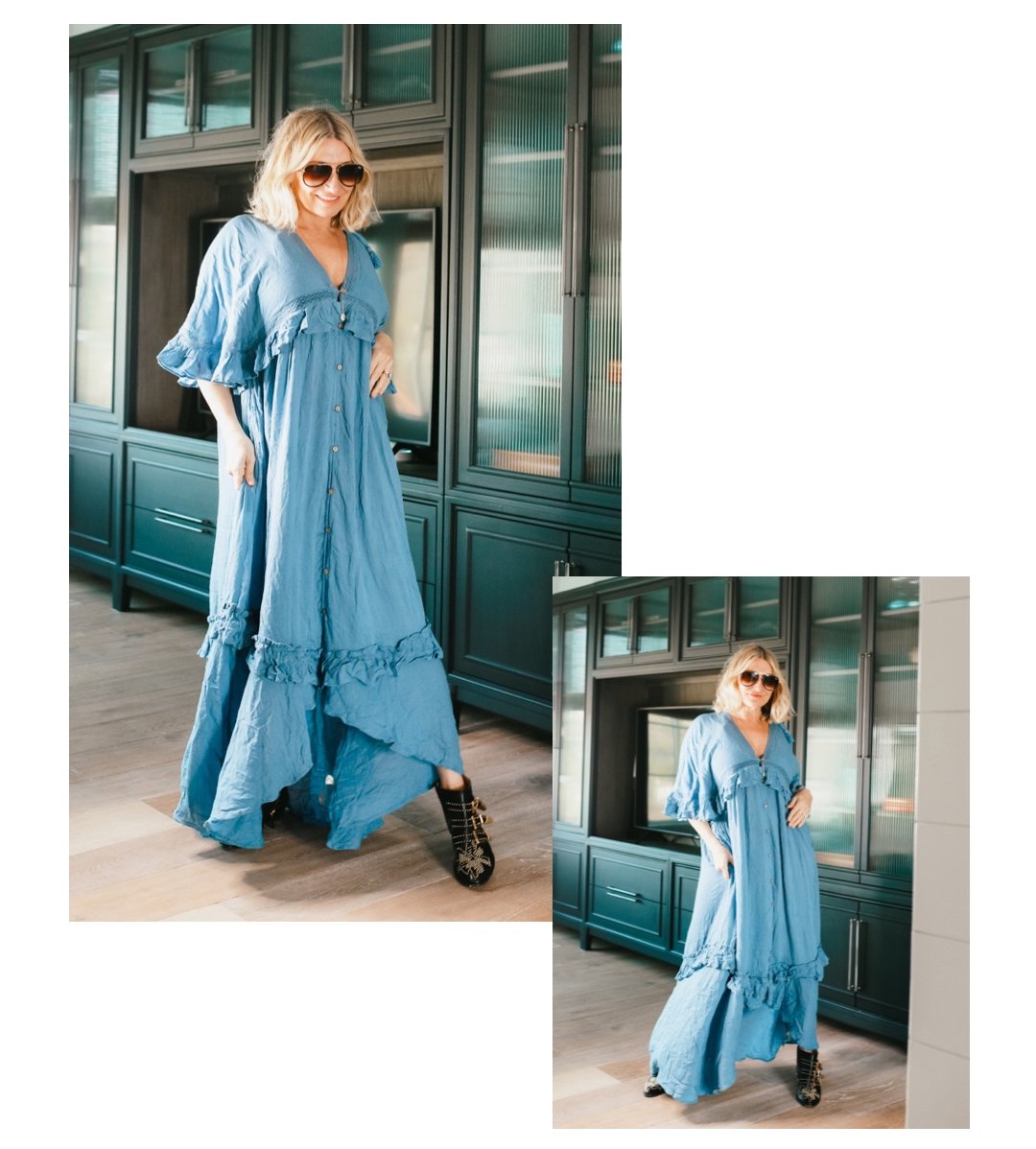 Dress | Sunglasses | Booties | Bracelets | Bangles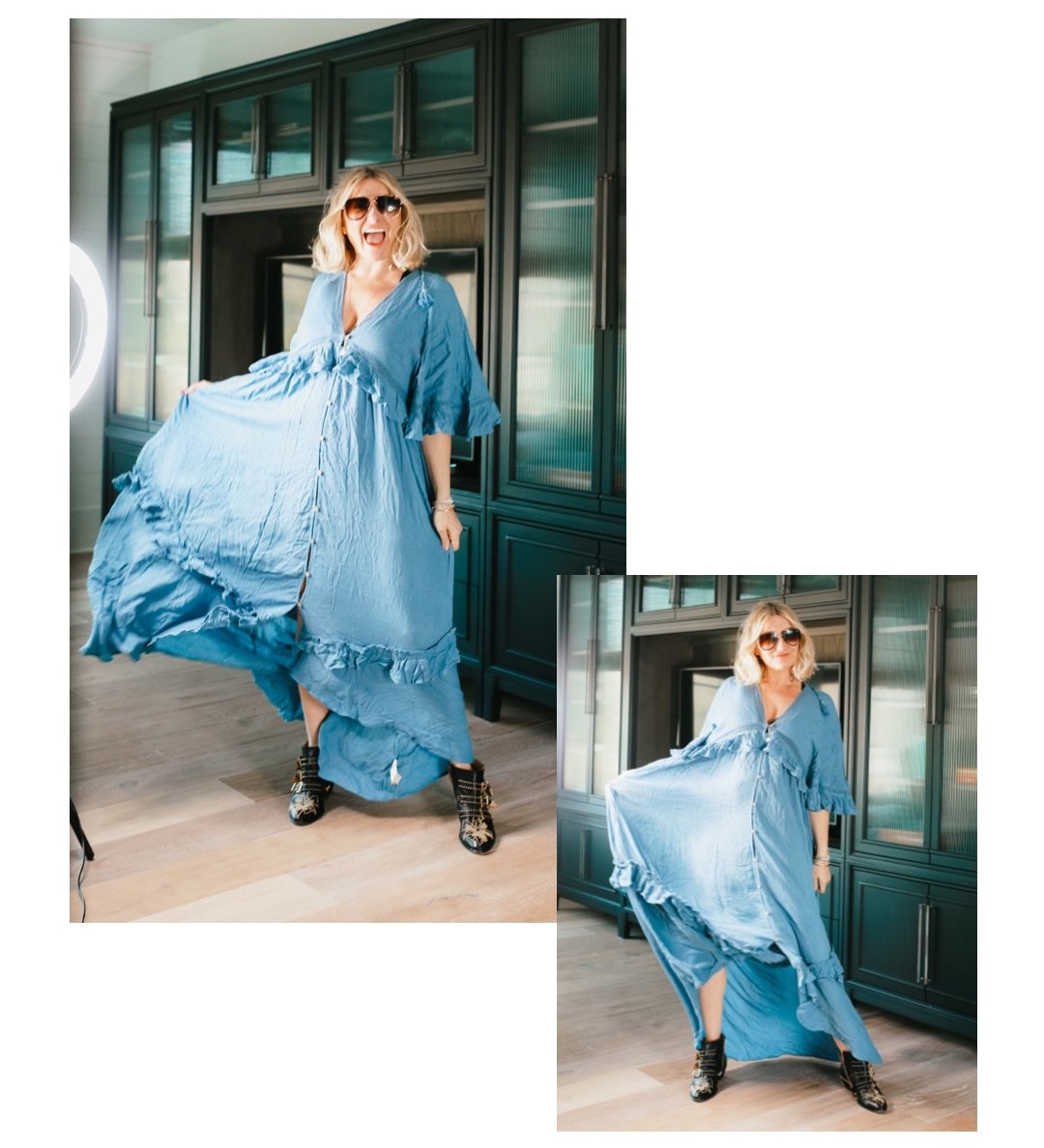 Dress | Sunglasses | Booties | Bracelets | Bangles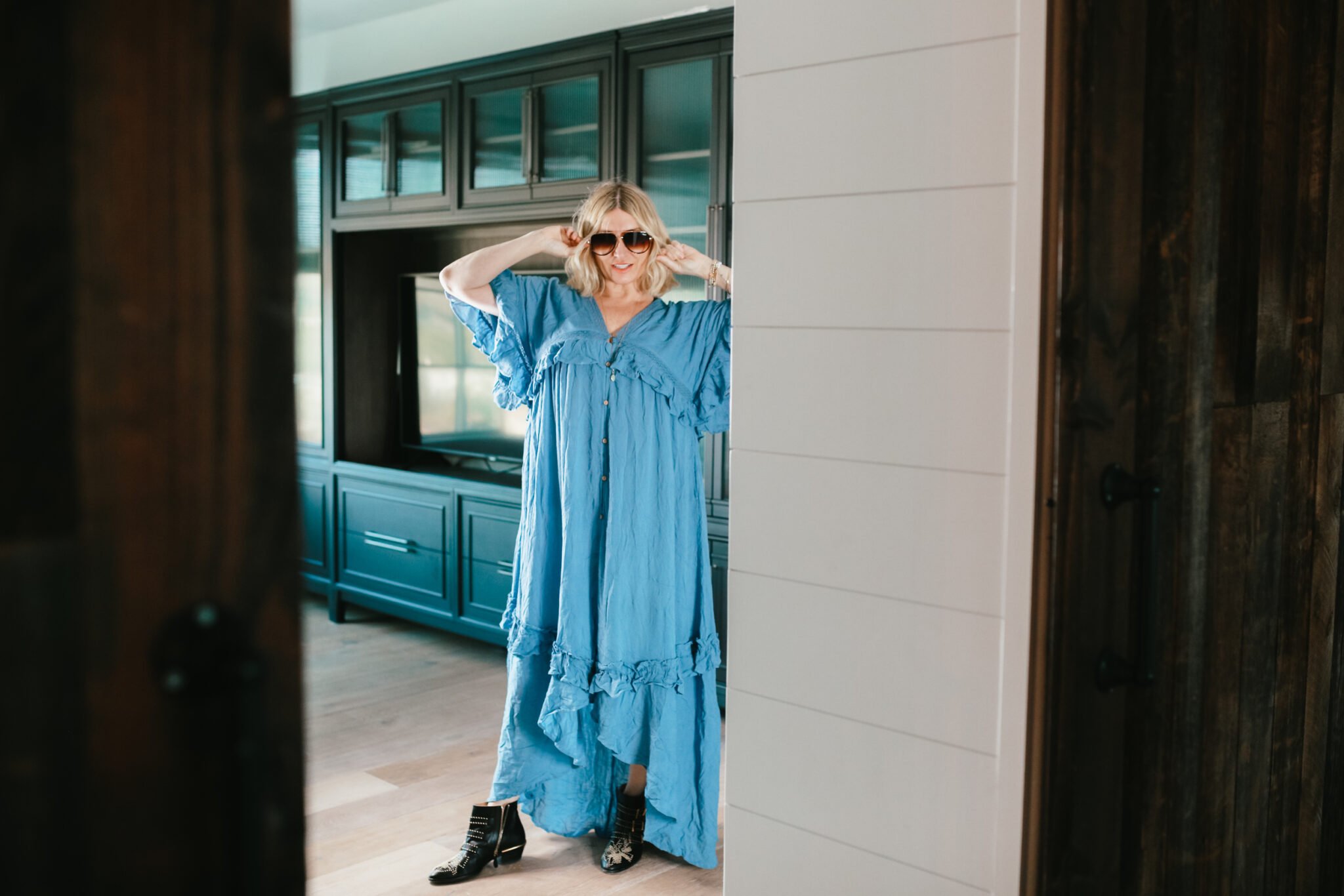 Dress | Sunglasses | Booties | Bracelets | Bangles